a few weeks ago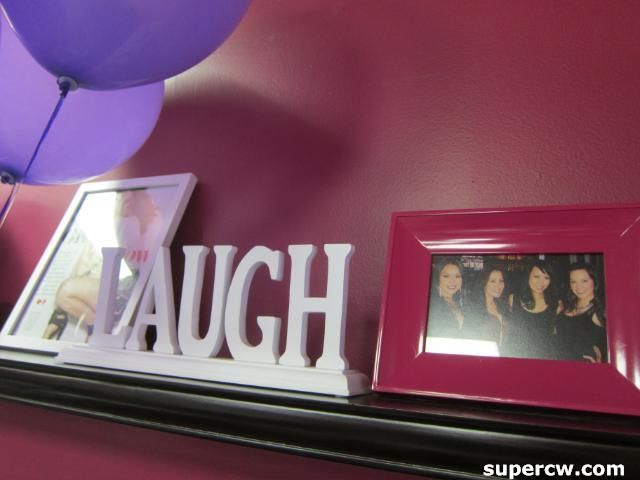 bethel street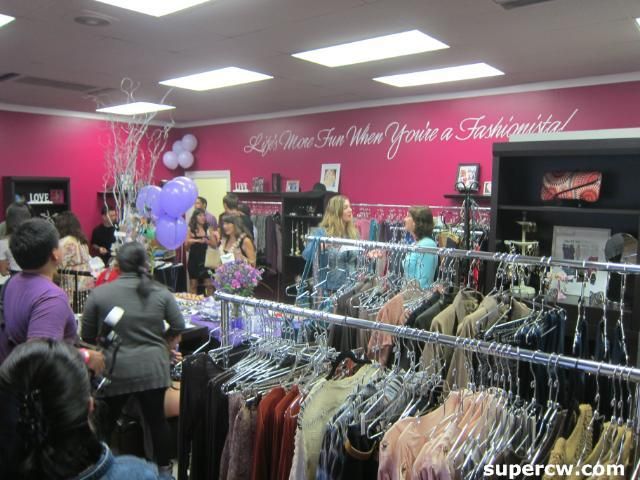 tantriq/noteworthy jay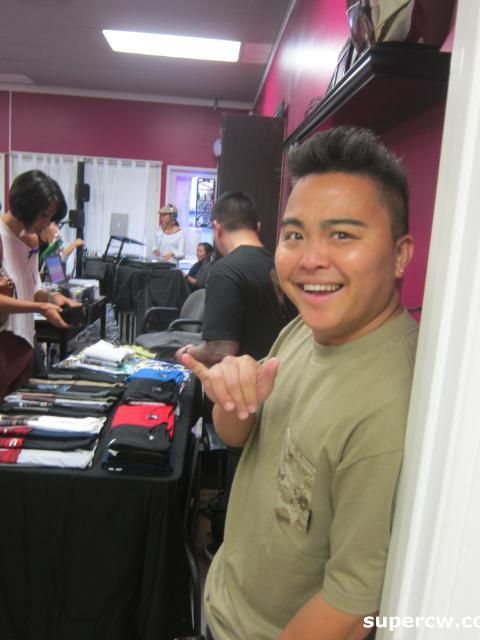 treats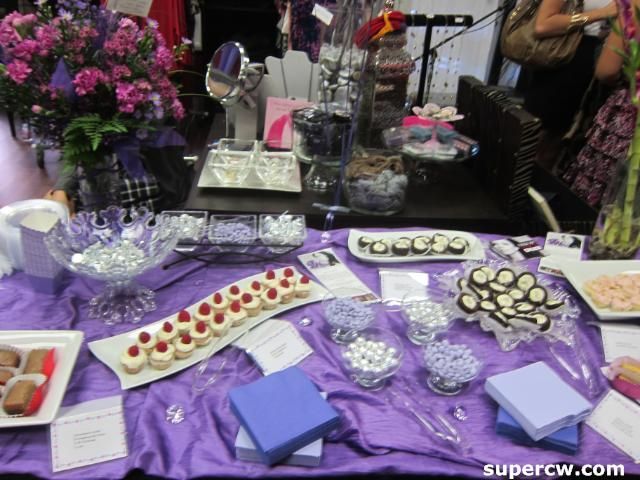 fashion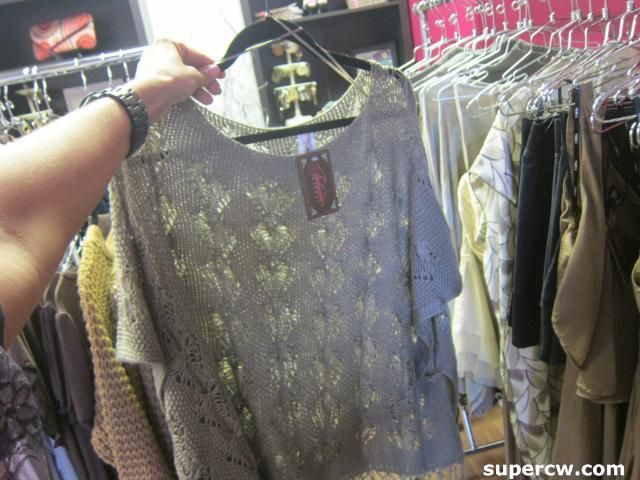 so the event was the annual shop for a cause for women speaking out. juliet lighter's charity.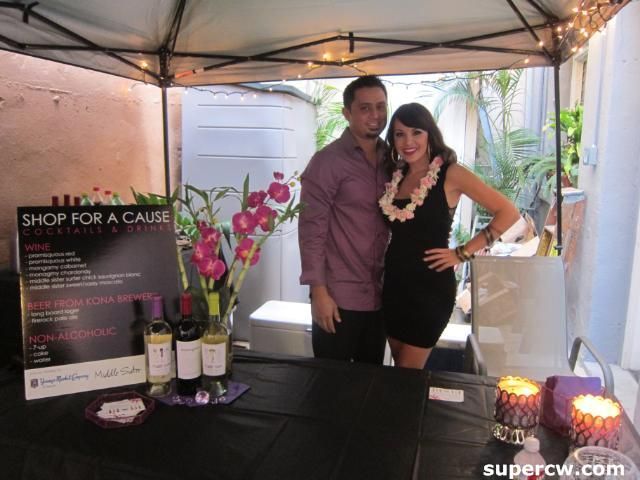 fashionistas on the wall in the dressing room.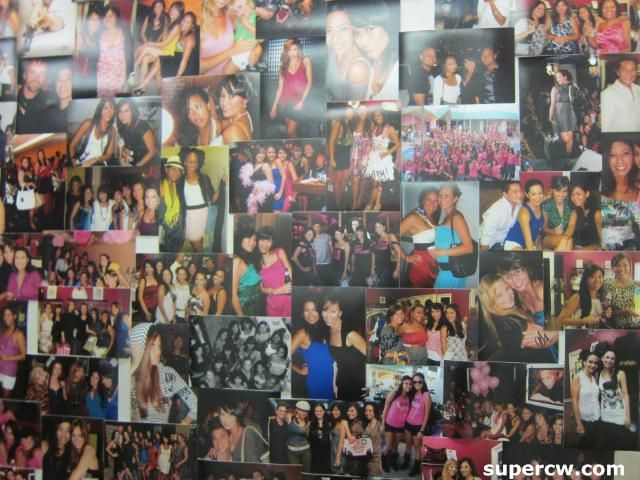 since we were downtown we went to go lurk derin at bar 35. saw ROSS JACKSON!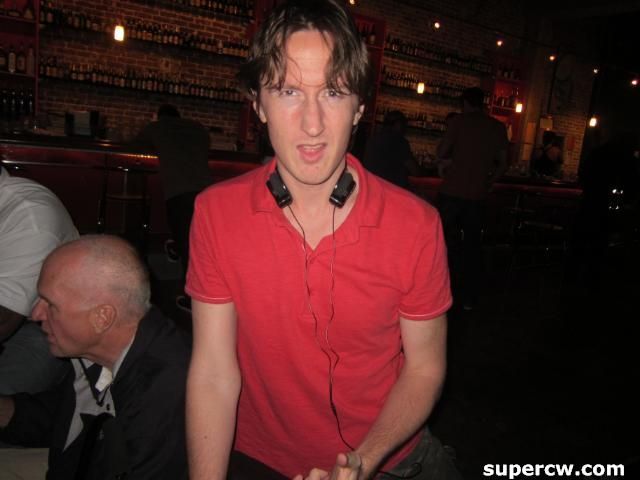 derin was toasting with his co-workers. derin works at my old company but now it's a different name and completely different employees (except lilly). i'm so jealous that they moved their offices downtown. FCKING CHEERS!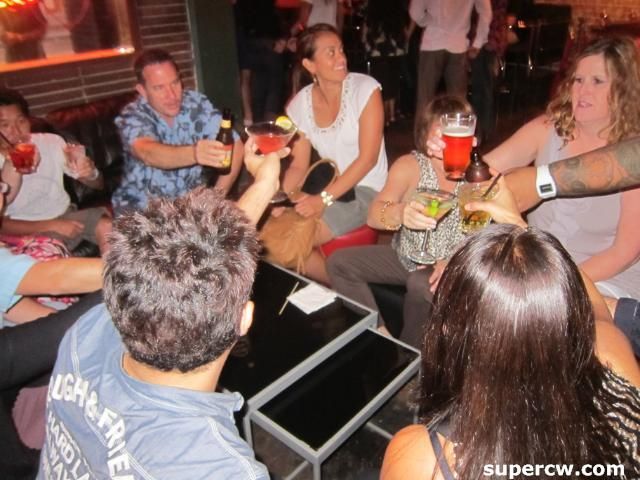 the past few times we drank at bar 35 we pretty much assumed the server either hated us or jer job. today's server was still like that but then i saw my bill. it was awesome/weird.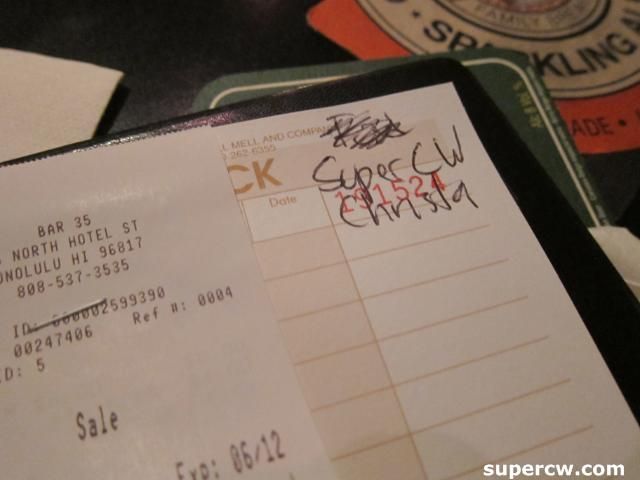 this was the last meeting we had with jasper before the big pow wow fundraiser. i had to get a pic so i could remind myself AFTER the event how stressed i was. i love that even though we had a huge undertaking tiff is still smiling. love her.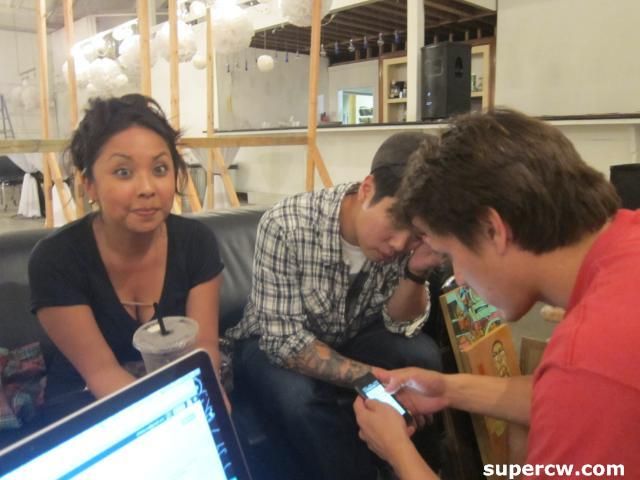 prime rib loco moco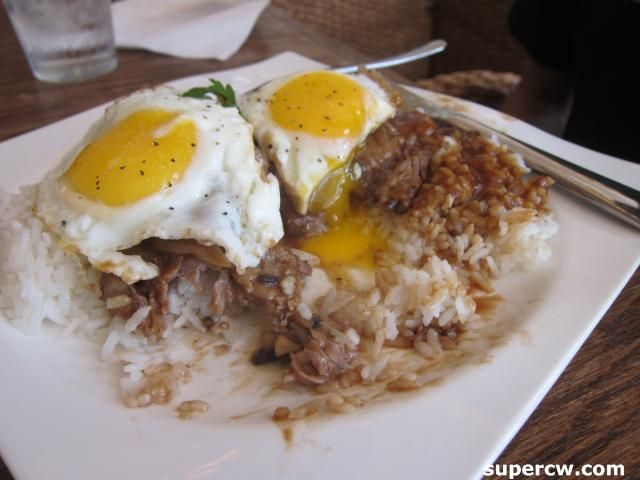 pacific club time. i'm sure some or most of you heard about this pow wow event. it wasn't THE pow wow event, just a vip showcase sort of fundraiser thing. we decided we would do 2 fund raising events before february to supplement the grants we are requesting and also the kickstarter. we need a LOT of $ to make it happen and this year (and every year). only difference between the other pow wows and all future ones is that we plan to raise it all.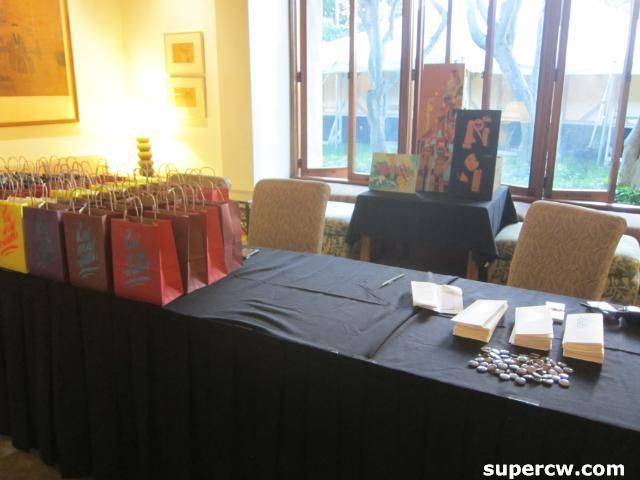 we wanted to do a super fancy-fancy one for the families of the directors and the art community. to showcase what it's all about. sort of take what we are doing to their comfort zone to explain/showcase it to them. you know?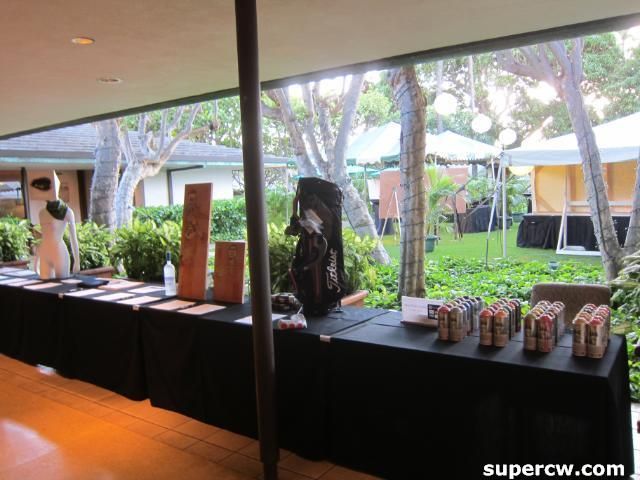 kameas piece pre-anne namba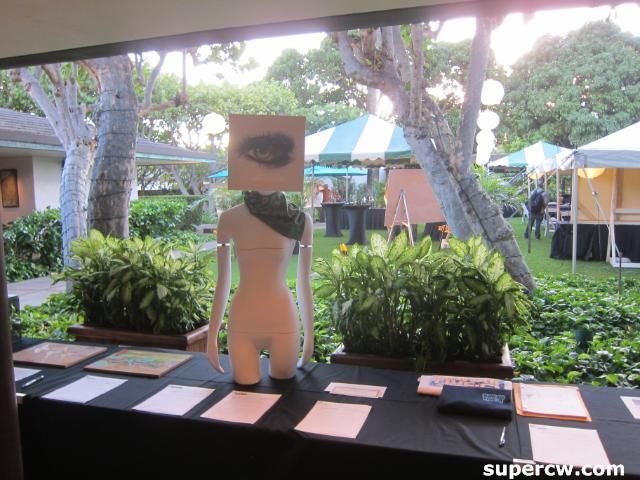 LOVE the pacific club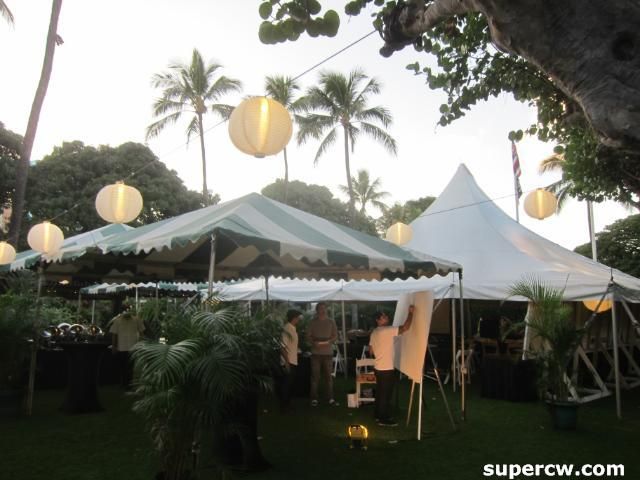 i didn't really get many pics tonight because i was busy working during the event. i wish we had more pics. but i'm glad that all of you that were there had such great feedback. it's not really the event itself that was so amazing, it's pow wow. when we showed the videos you really could see that the guests were way in to it. many of them didn't realize this was an event that's already been pulled off before. and now we're doing it again… EVEN BIGGER. i'm so excited for february.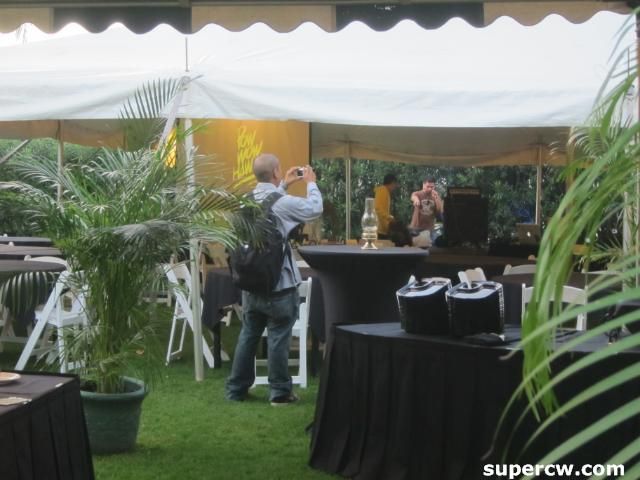 christian and dave made artisan cocktails for the guests. tuaca with pretty much anything is amazing. christian did something with egg whites and citrus and dave made his new-old fashioned with gentlemen jack. just damn.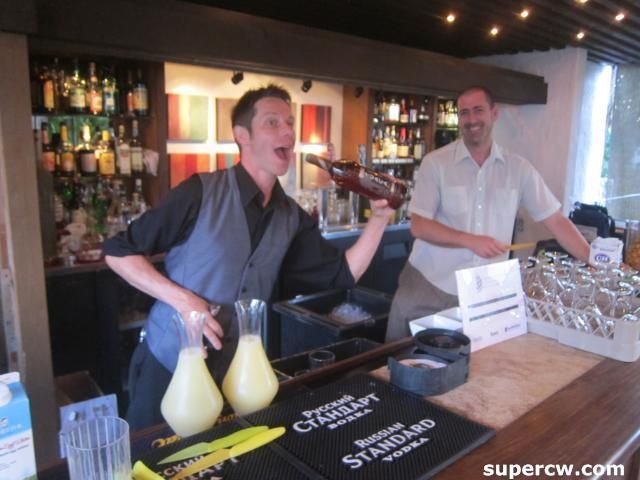 the vips each got a unique piece of artwork from the pow wow artists. will barras, meggs and kamea hadar.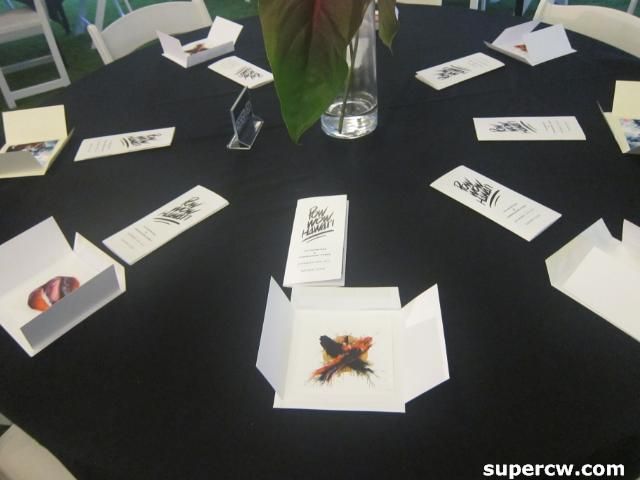 the pieces that were made in february were on display for auction. the will barras one was bought then fought up like a hundred flights of stairs to be hung in scotty ho's apartment. that piece was so sick. i'm going to miss it and/or scotty i'm coming over a lot. that jeff hamada piece is still available we are considering offering it up for auction at the second fundraising event dec 16th (yes that's also my bday event)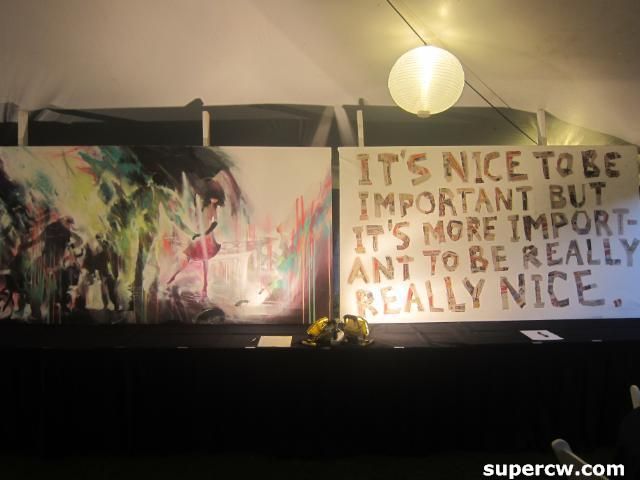 torry and oil be glowing these days which is so nice to see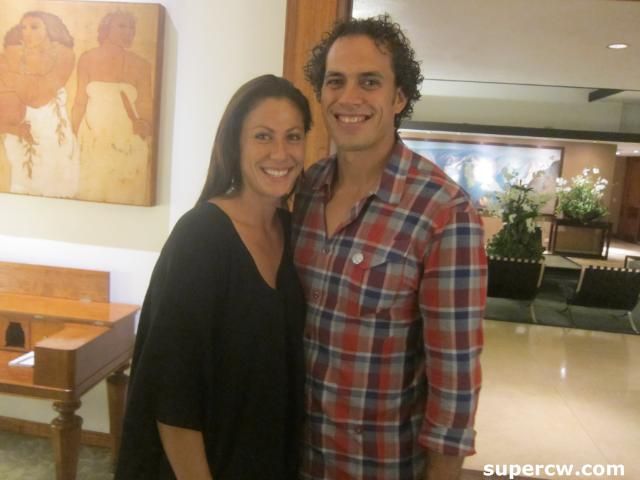 i was sad to see cory (my intern from heaven) go but hpu marketing major dayna has been stepping up like you don't even KNAW. she's already knocked out two huge events with me and we got another zillion to go. my favorite part is whenever i get a chance to grab my camera and go "HAY DAYNA!" even when she's in the middle of goodie-bag hell she has time to whip around and instant-pose. <3 <3 <3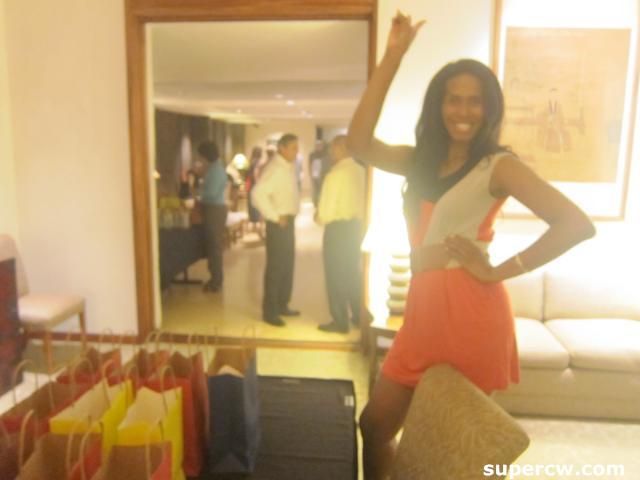 it's the little things really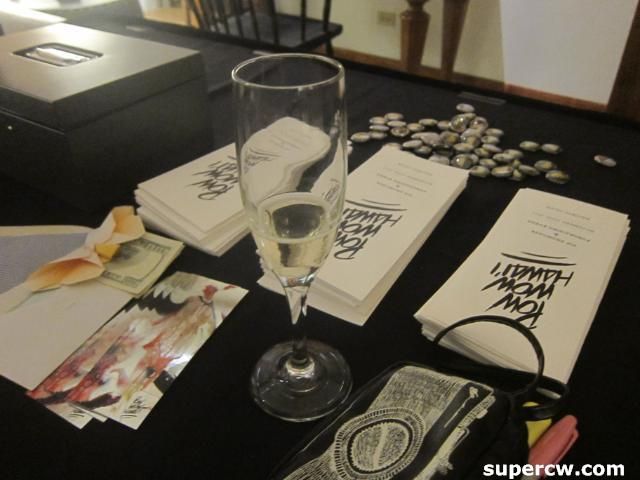 it's been a while since i had been out at this point. i remember. it was after the pacific club and i had to make an APEC drop which meant going nowhere on ala moana blvd for an hour. it was not awesome. i said fck it and went out. first time on hotel street in probably a month. or what felt like a month. god it was good to be down there.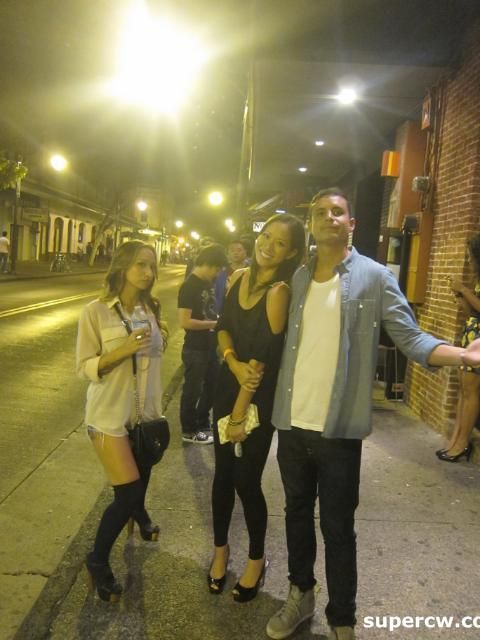 how did we do this every night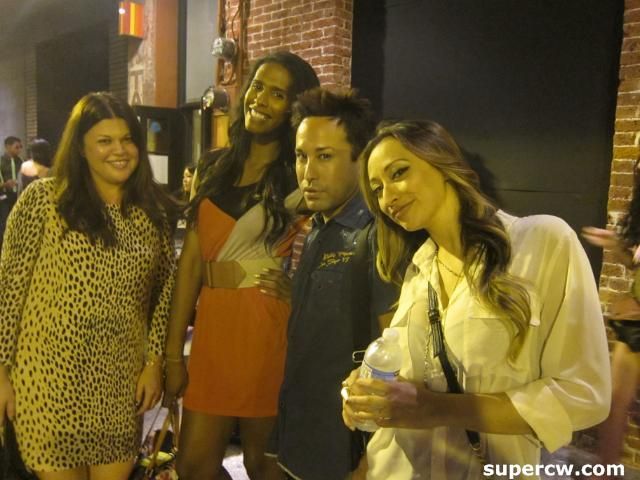 timo with adrien from nova radio. he is from france.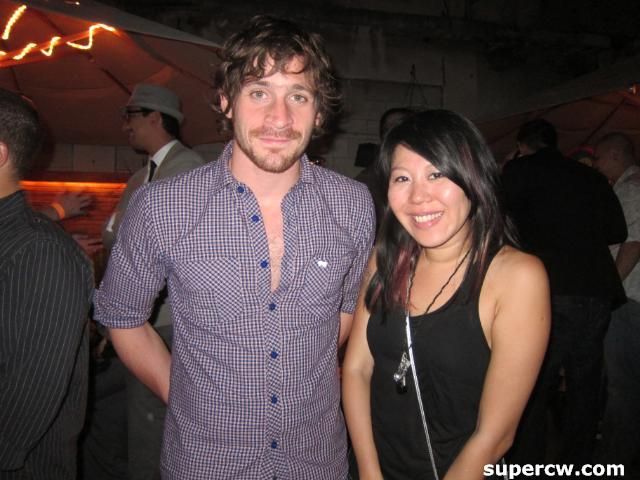 we were at thirtyninehotel for the monthly Artilect party and saw willis with luca bacchetti from barcelona and DINO who has a little place in chicago called sypbar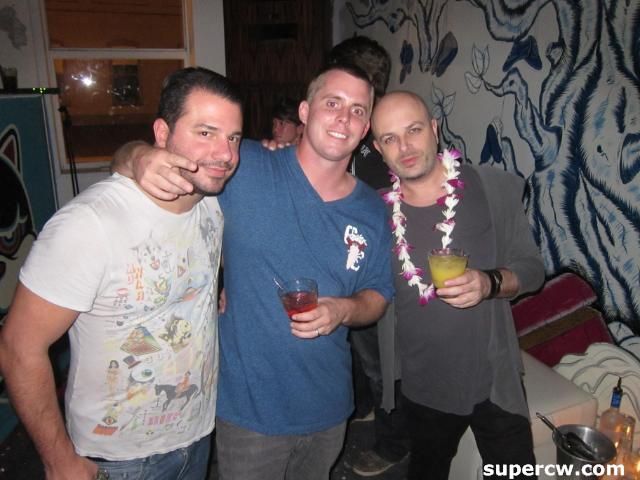 then went to see daniel who has a little place called SOHO and saw flashee who has a little place called APARTMENT3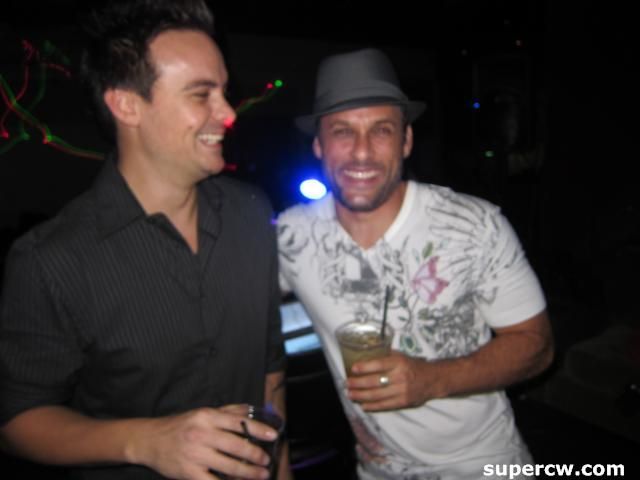 first fridays in chinatown have now become all about where we can find the best spots and best people. it's like a treasure hunt. the stage at soho is like the holy grail.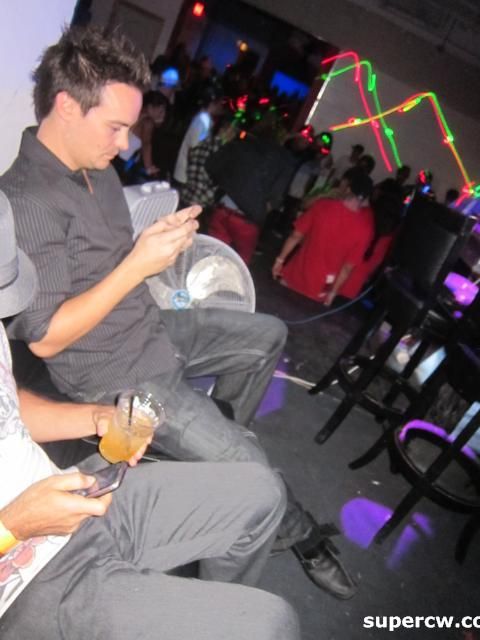 kiani it-girling all over the stage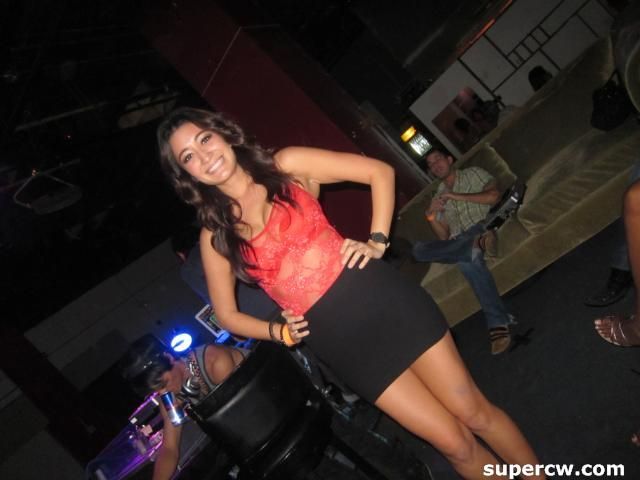 dare with some of my favorite people getting all out of focus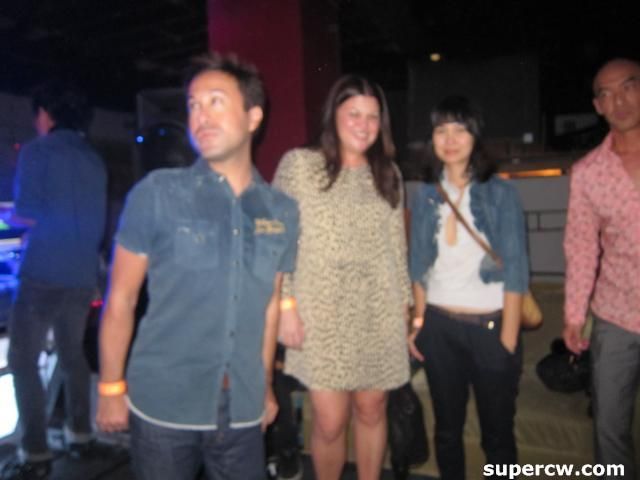 kiani makes all of us want to be a DJ just so she will kick it with us while we're playing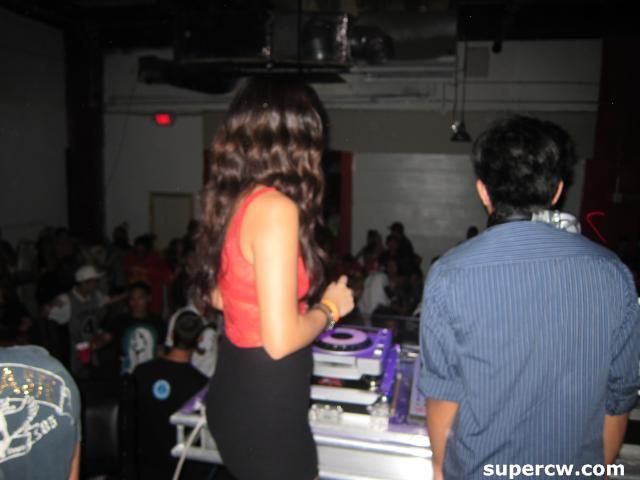 daniel who was this dj (and lol flash's foot)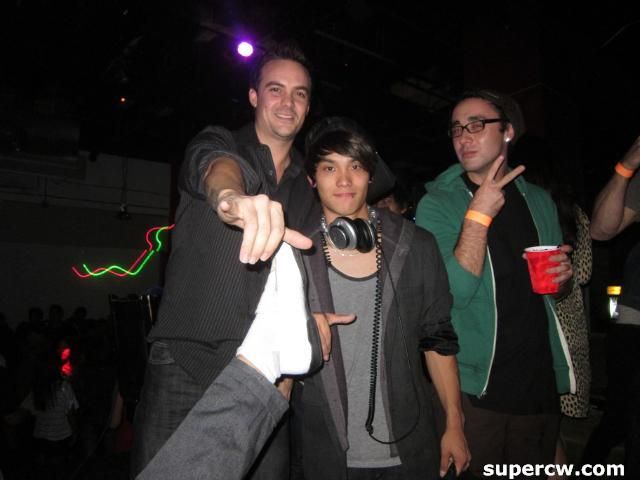 best view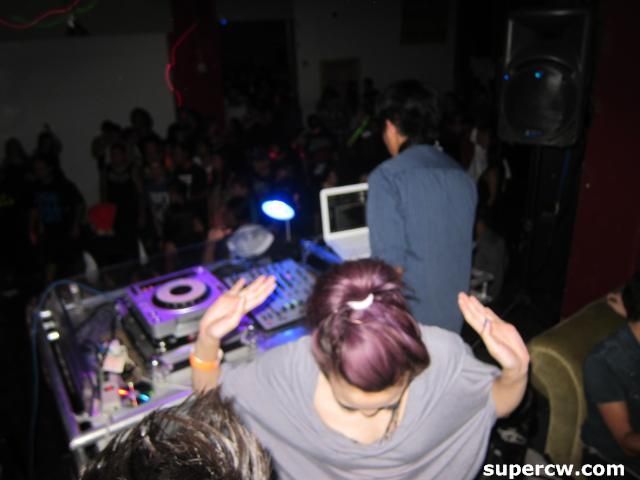 back in the streets but only to smoke and kept popping up on so many of the crew. on a friday night. JAY?!?! shouldn't you be spinning somewhere?!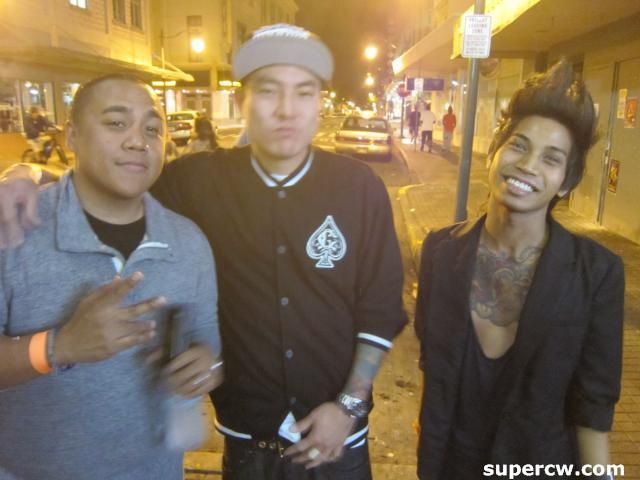 it was apec so they had to eventually shut the modern's club down because it was like fort knox trying to get over there. so jay and tina got to spend a first friday at first friday. and blaise omg that jacket. i'm coming for one.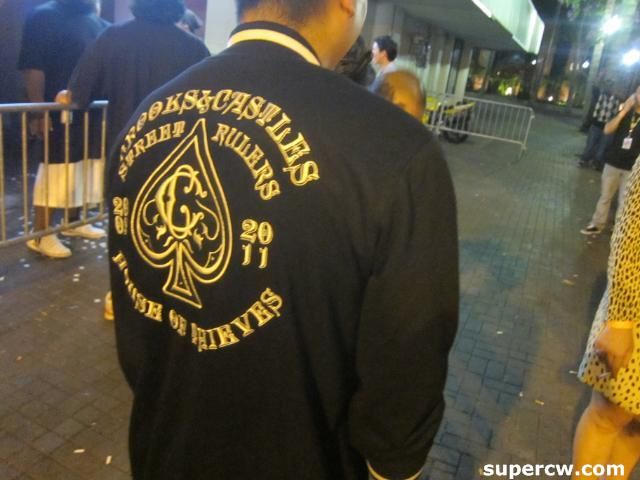 brandon udani a.k.a. kowai kowai has been closing out friday lately at soho, daniel has THE BIGGEST straight-guy crush on him. he does kill it. i remember the first time he played there and daniel kept going oh my god on every single track, just when i thought i couldn't see him more stoked. he sounded like ME.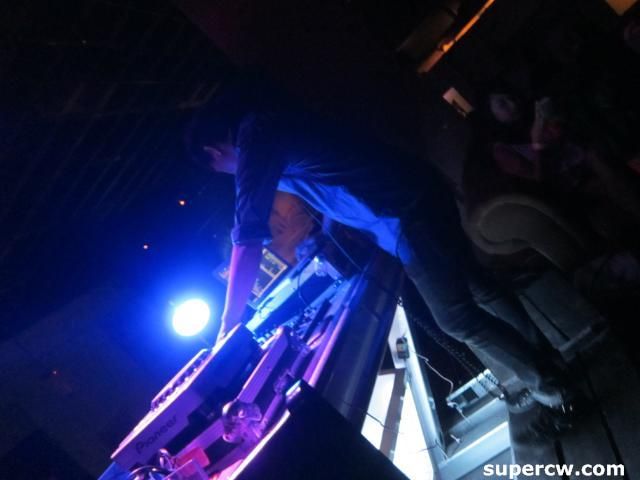 SUPER obsessed with anit.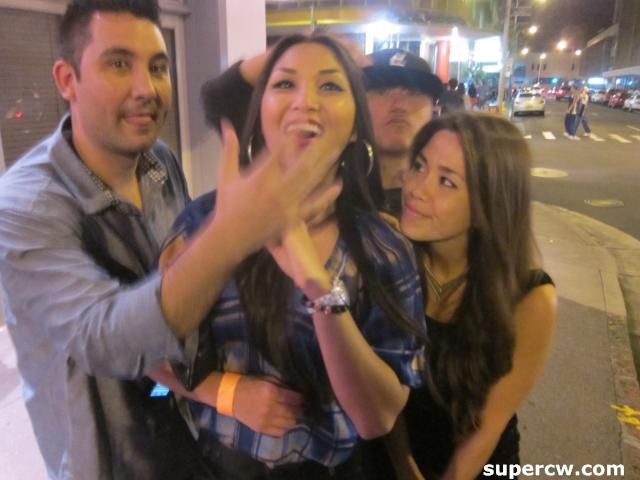 i followed her all the way back to hotel street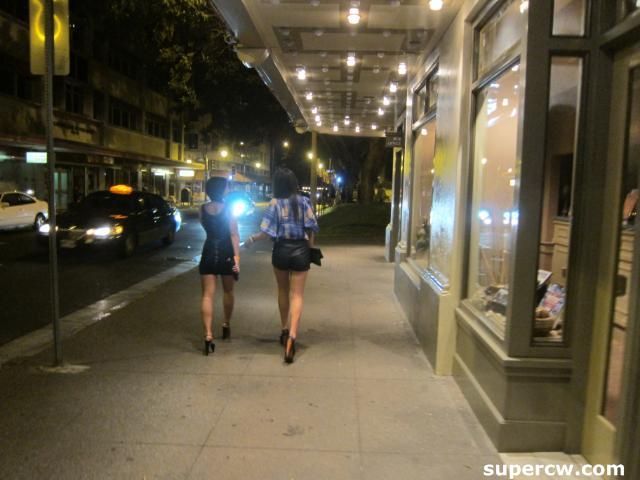 shanna came out tonight of course i barely have proof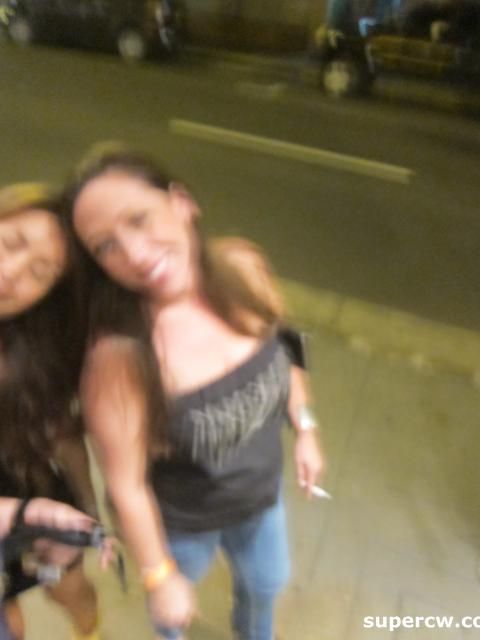 PHILIP! it's been too long.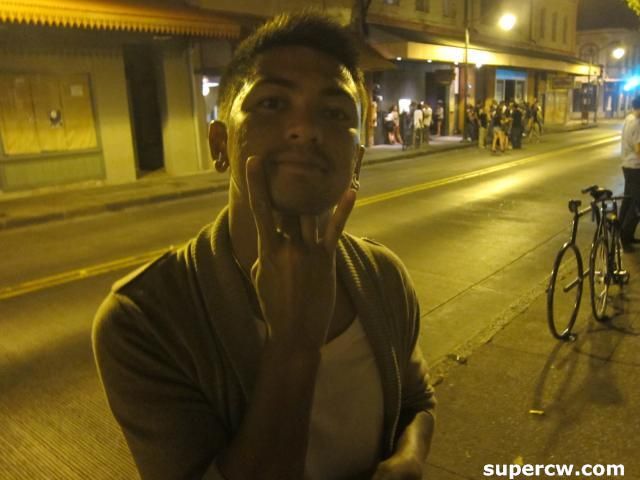 super duper one of those nights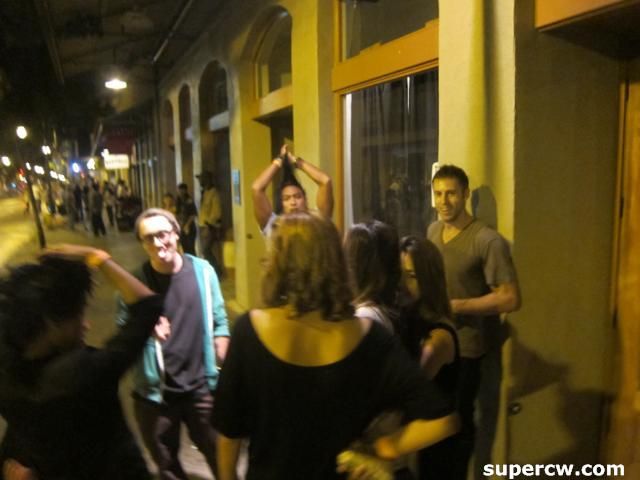 is this what i've been missing? or was this a once in a super duper long time sort of thing? i dunno. it was definitely a great night, i'm so glad i came out.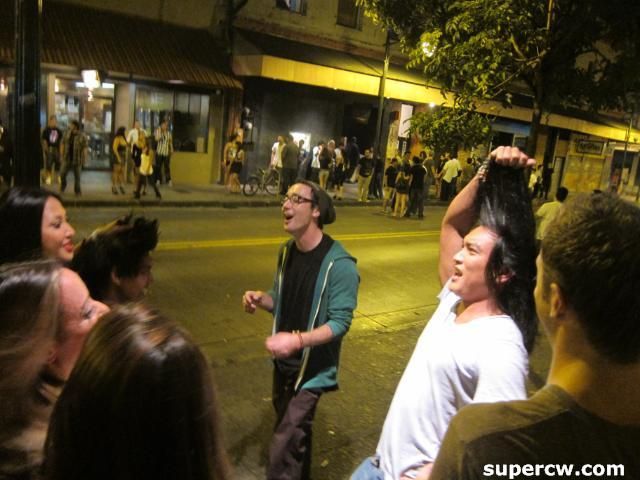 i'll see you guys again soon =)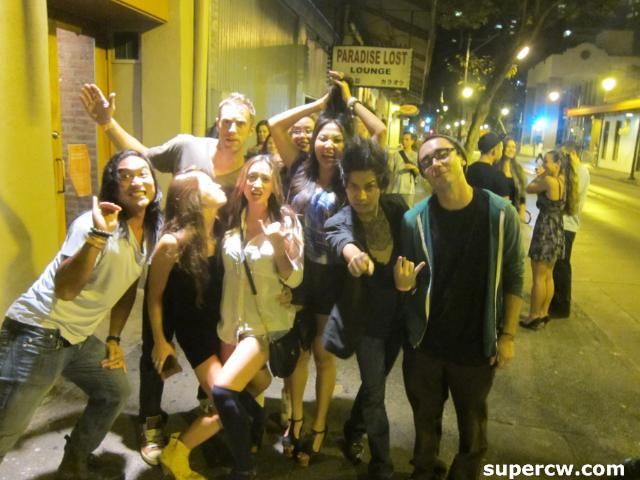 stayed out pretty late. i wanted to hear kelsey's friday night stories. or was this saturday? i am getting mixed up.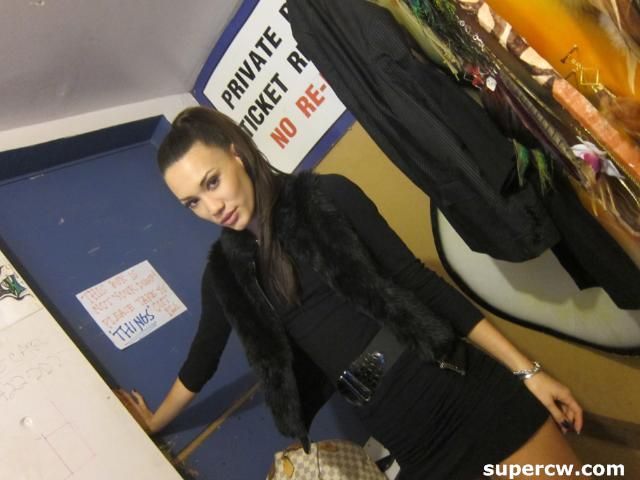 i DO remember everyone made a huge play list for kita's birthday party. all throw backs. it was fun.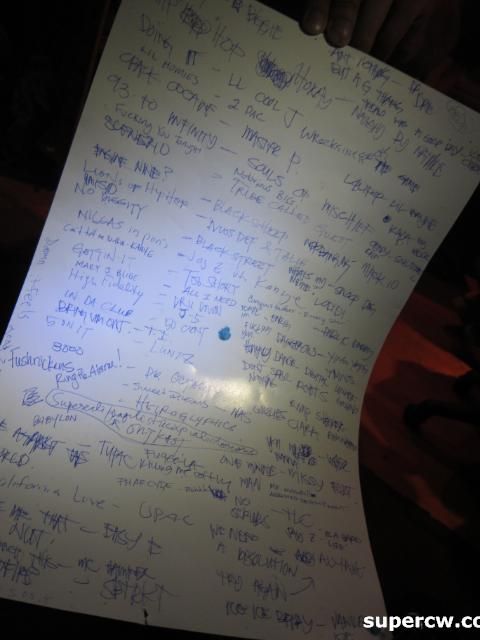 time to see jasper, who not only was worried about a big fundraiser but also one of the biggest names in ink getting ready for his first ever honolulu show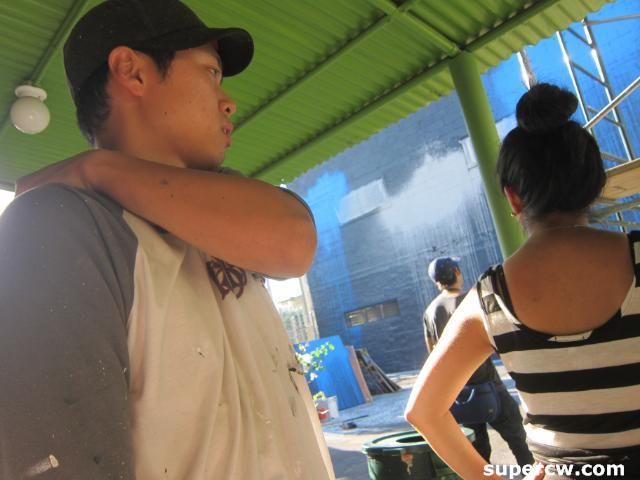 everyone wanted to watch krink squirt krink ink on the walls.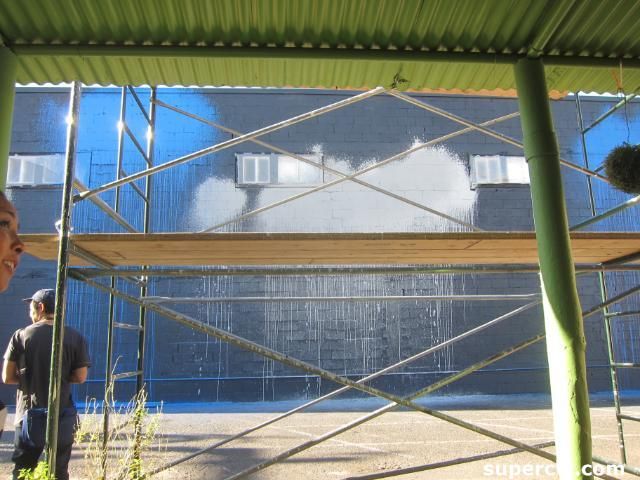 i see cassie more than anyone these days. i'm kind of obsessed with her too.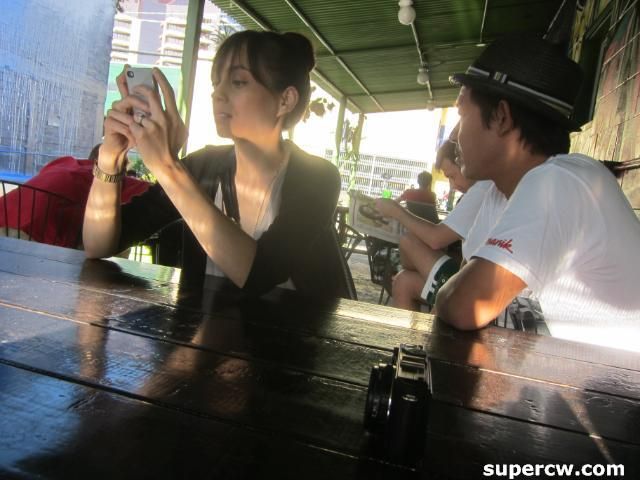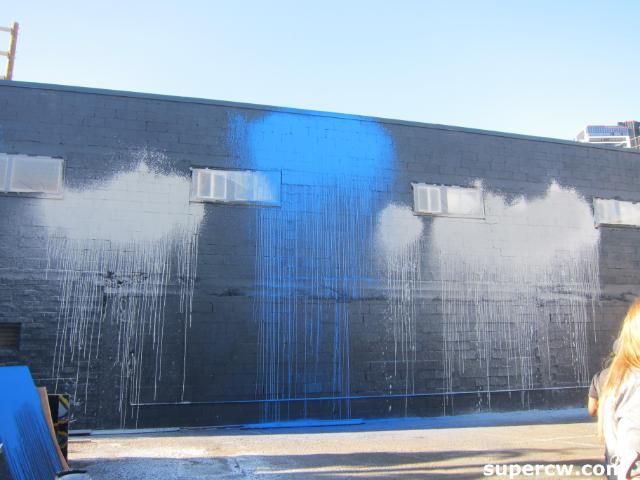 vbs.tv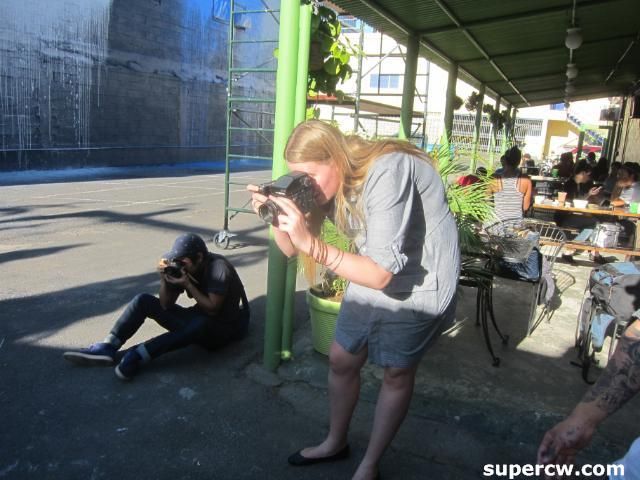 craig costello a.k.a. KR a.k.a KRINK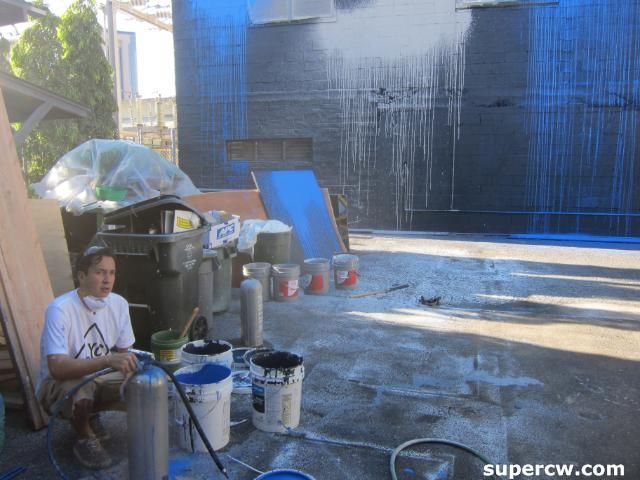 from silver paint in a water bottle to a globally recognized brand. he's collaborated with incase, bmw/mini, nike, levi's and smith.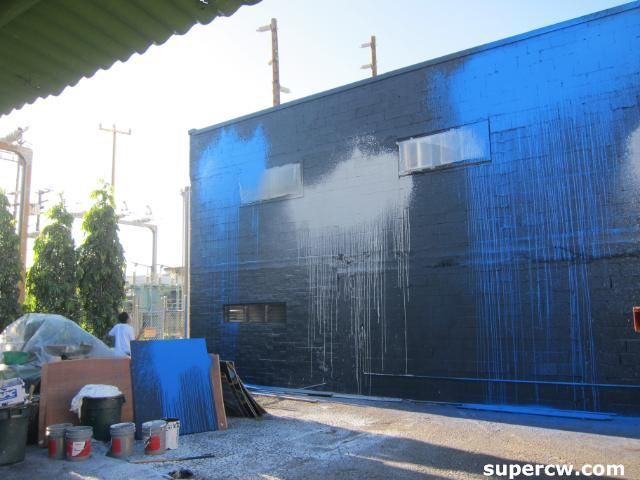 this was when he first got here. i'll show you his (OMGWTFAMAZINGAMAZING) show a little bit further down….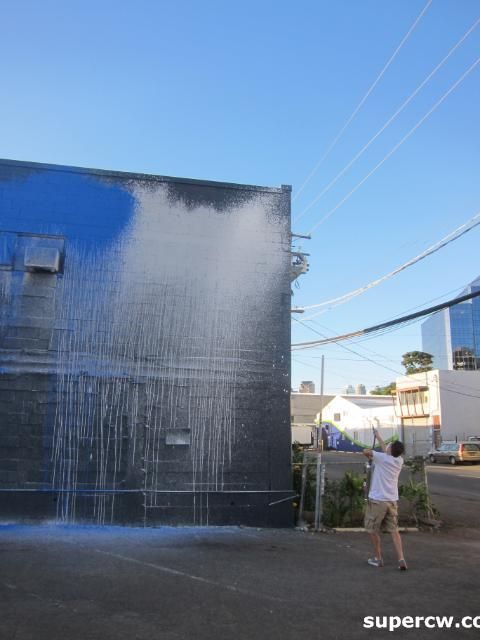 sidestreet inn after to talk about it. and eat pork chops.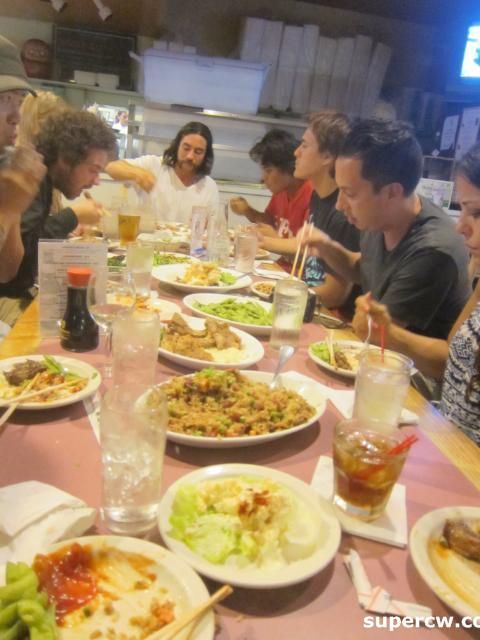 and fried gizzards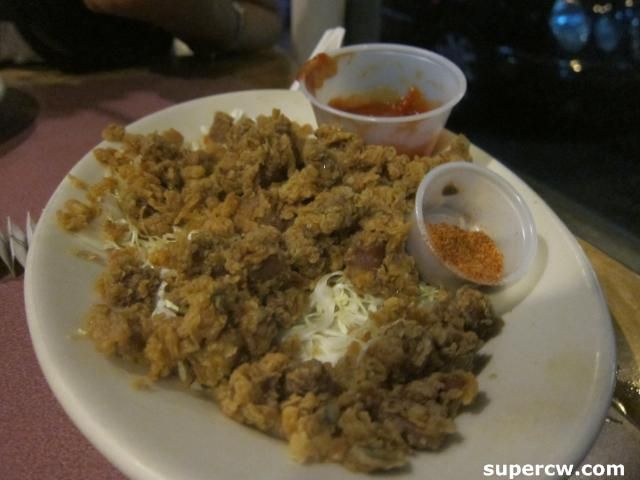 group outing to group outing. lancie poo got a speedi-shuttle for some of his favorite media n peeps to check out the opening of SURFER [THE BAR]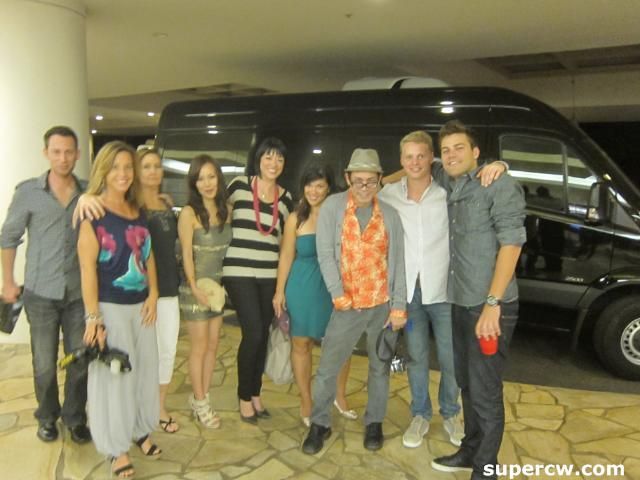 chris the manager with jess who you all probably know. he is doing The Green VIP CD Release party up here on tuesday.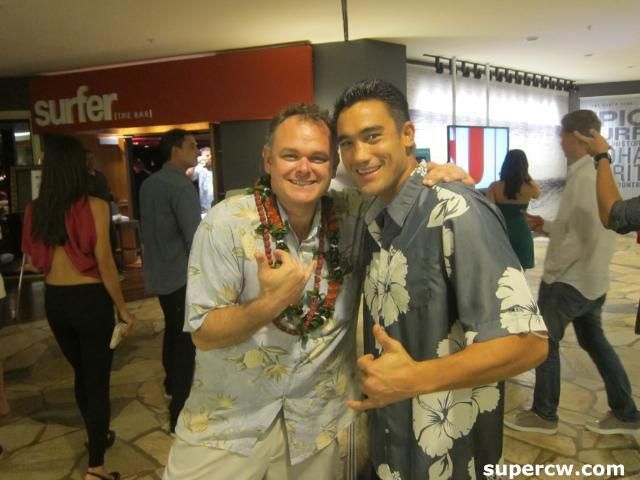 anything (ANYTHING) on the north shore means they all come out. i'm so excited for this place for them. it can be laid back or not. it can be high tech or not. it can be raging or not. the place is perfect.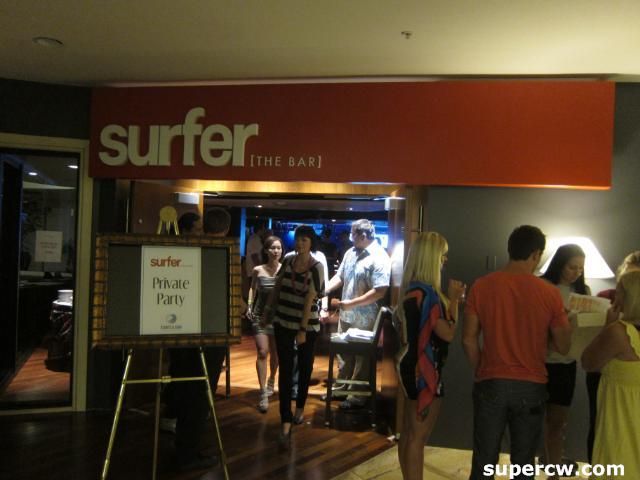 saw some usual suspects – TEE-ery, jcutt and sam.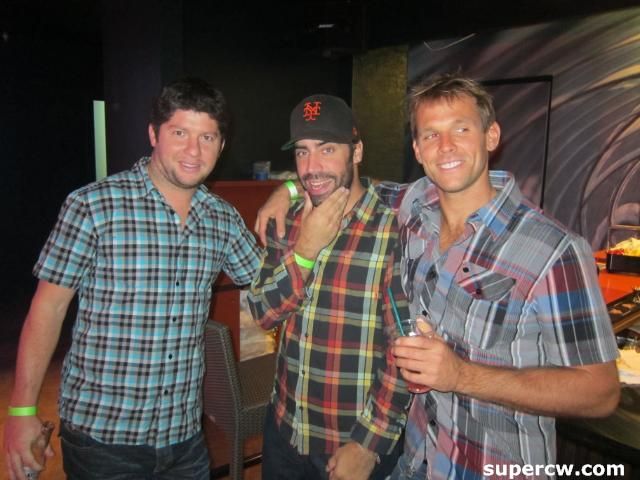 in addition to The Green and all the triple crown media circuses planned (AND MATT COSTA SHOW!!), they are doing regular talkstory sessions. mark healey is november 30th, which should be highly entertaining to say the least.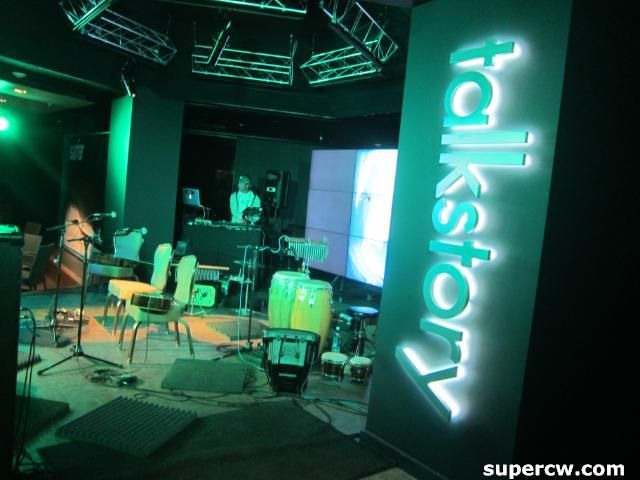 saw travis. said hi. saw travis again at the buffet. got a "THANK FOR NOT SAYING HI""
i was like, what? then realized it was zak.
they were [accidental] twins tonight.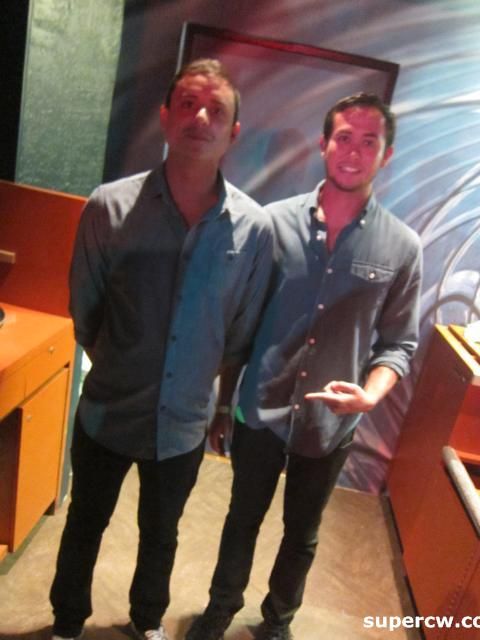 pretty much everyone on the north shore was there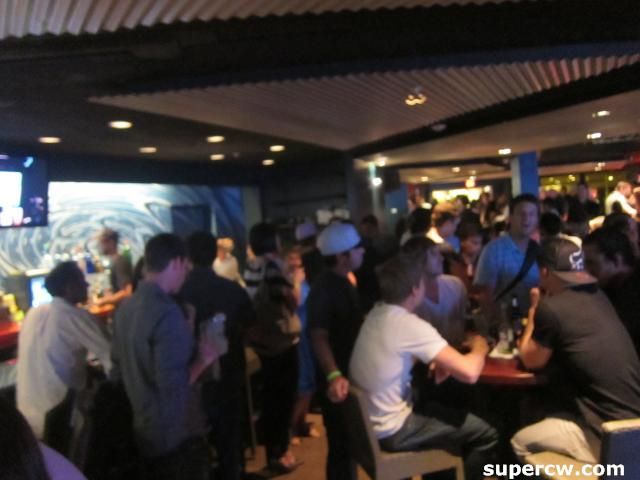 and as usual the ratio was tipped in our favor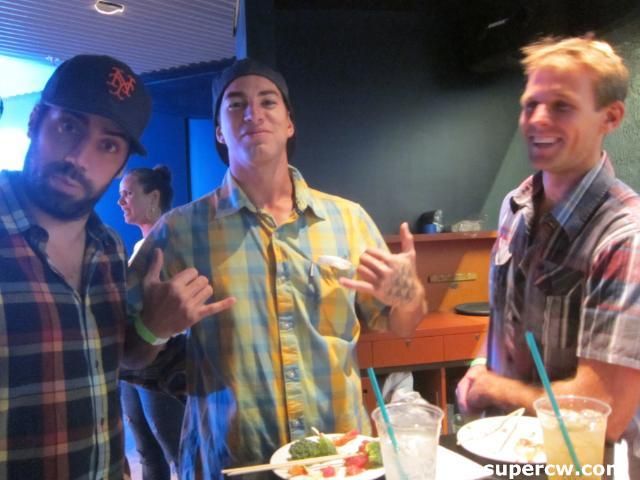 media-circusy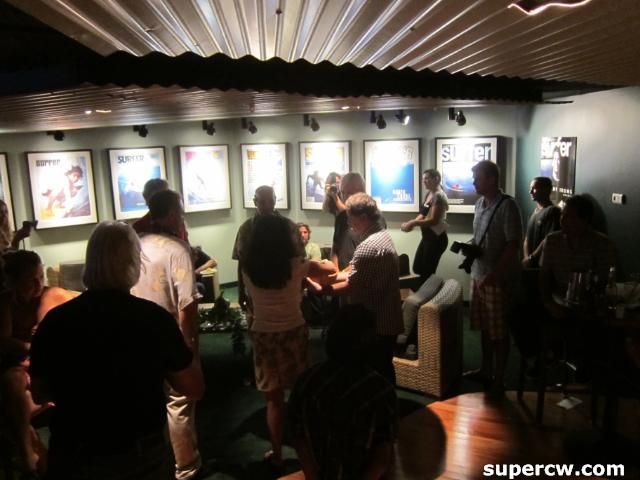 the a/v in this place is pretty epic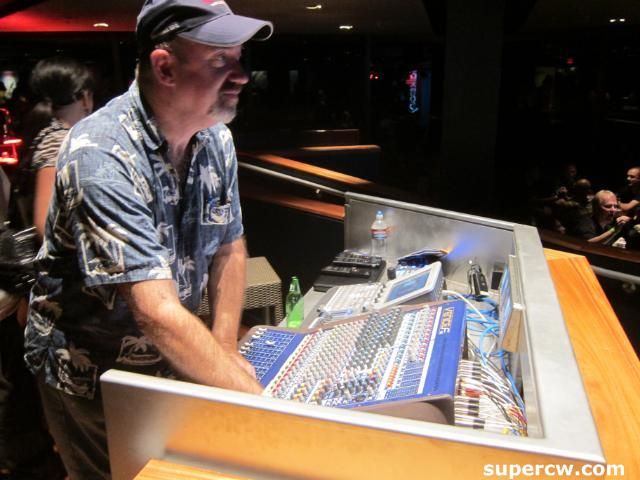 which is making me even more excited to see matt costa here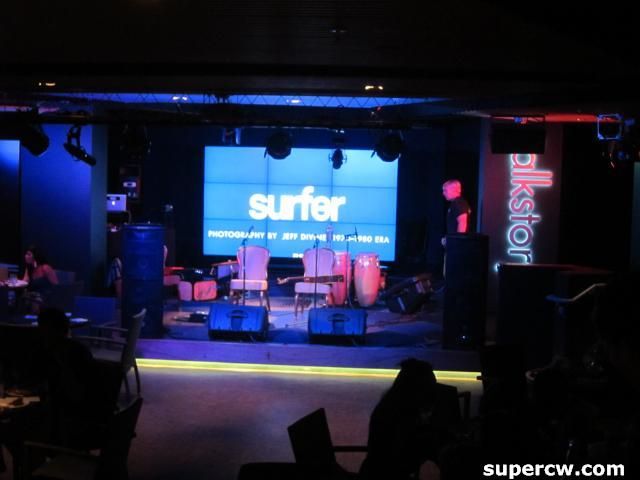 jess and matty liu with the guy that taught matty liu how to surf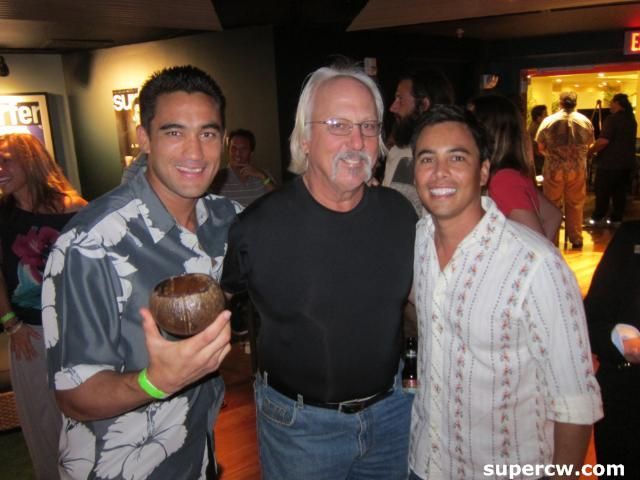 zakcam.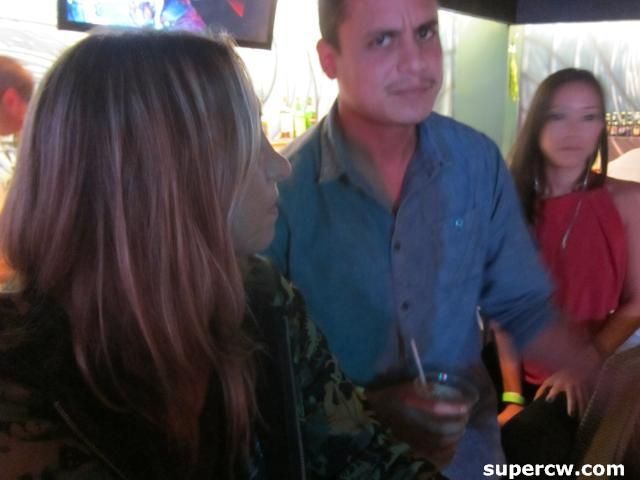 so many shots. not sure this is a good idea for a monday night.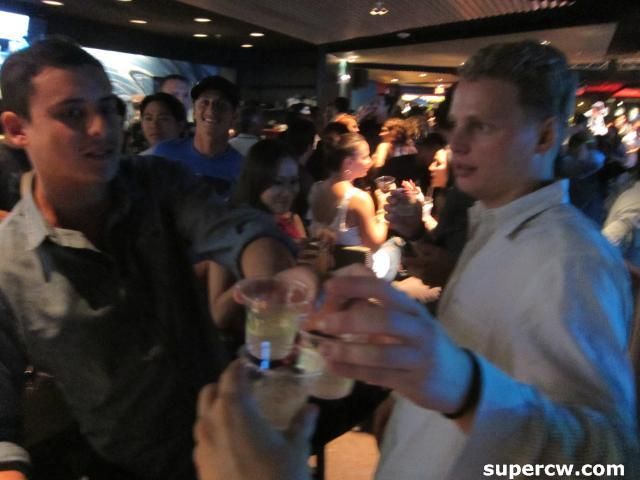 zak introduced me to surfer magazine editor brendon and hawaii content editor jeff. also designer mike and publisher tony perez. not sure if you knew zak is the senior staff photog for surfer mag. that's why he's always in the water during the triple crown with a helmet on.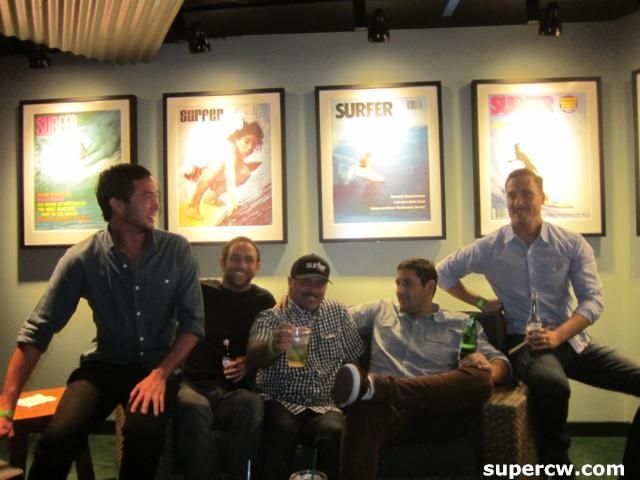 if you didn't know that about zak it's probably because zak is so good natured, down to earth and humble about who he is. then he goes all over the world and just destroys it. i highly recommend following him and looking at his instagrams and whatnot. dude has a waterproof iphone case and KNOWS how to use it.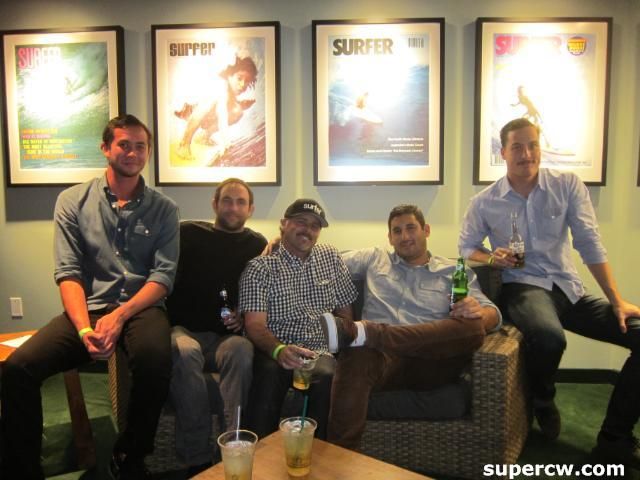 publisher tony perez with a.i. (rip)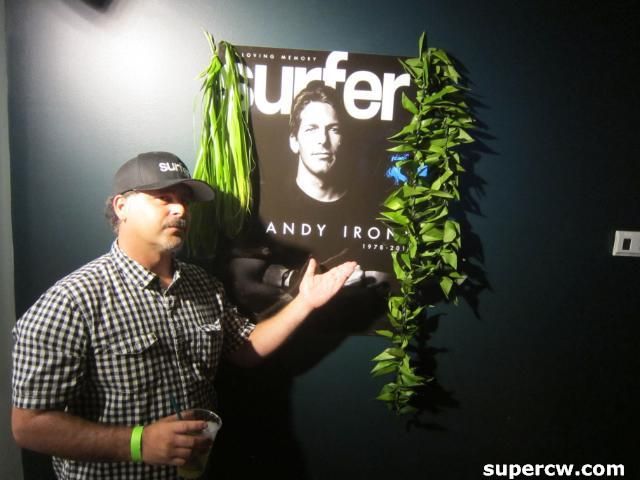 i'm excited for winter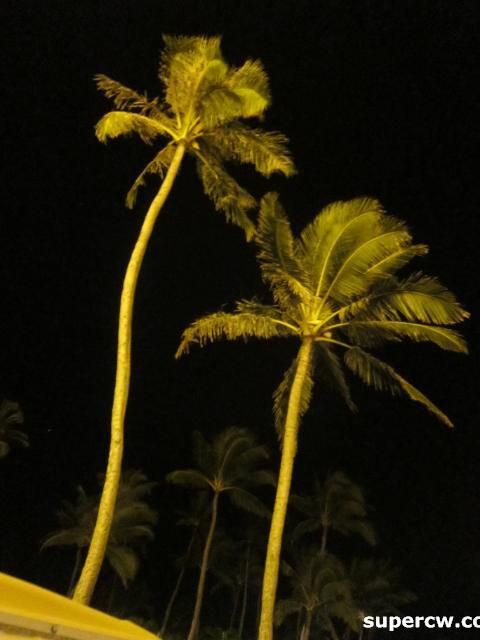 BUT I WAS MORE EXCITED FOR THIS KRINK SHOW!!!!!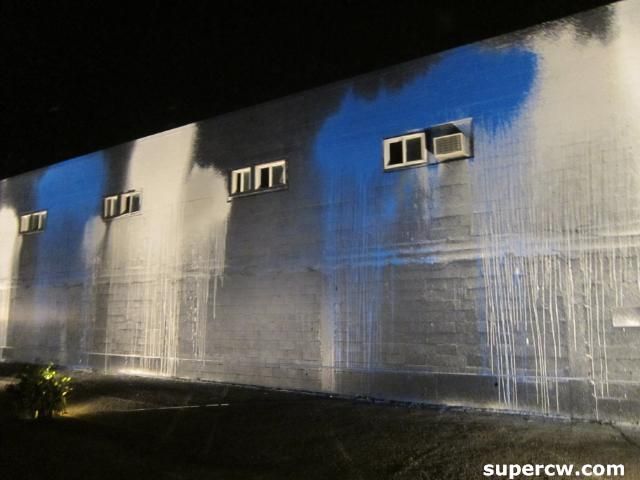 say hello to KRINK's first ever hawaii show. and the largest sculpture to date that he has ever done.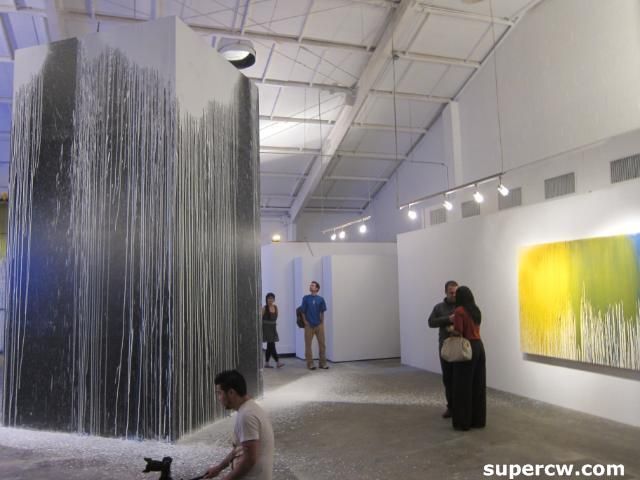 the food was catered by miso & ale and was all farm-to-table and fresh and gastropubbie and WAY out of this world. i found out that the owner/chef christopher okuhara just moved here from san francisco. they be cranking out some friggin amazing hawaii-transplants.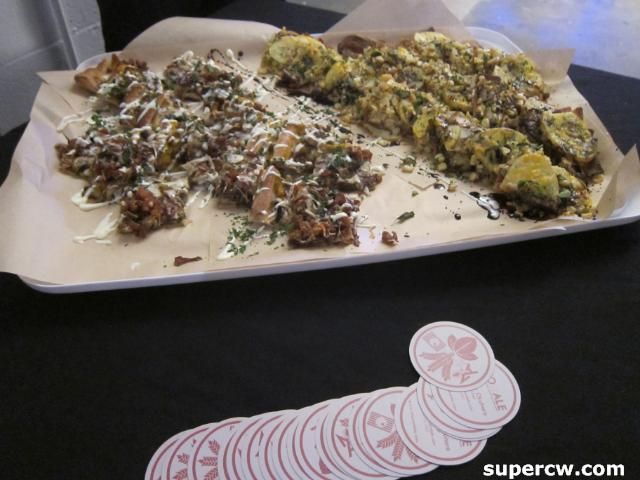 selena and timo with christian's pimms punch. it was so cute to walk in here and see everyone with these little crystal cups and their pinkies in the air.
see?!!? aaahjdhfkjdahfjdkhfhfhh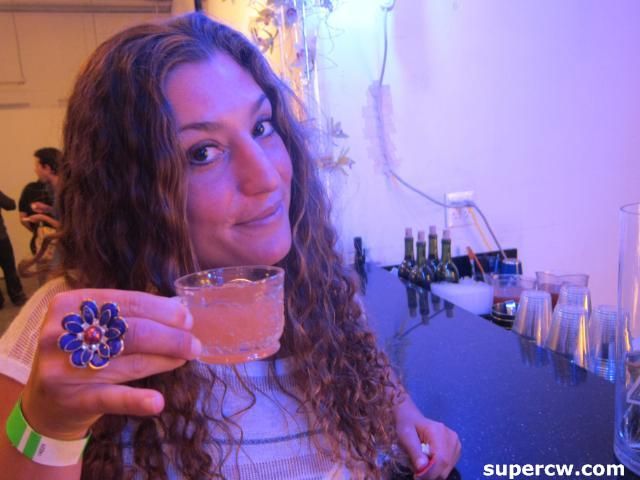 krink was at our pow wow event and said christian made him the best cocktail he had ever. EVER. ps: krink lives in new york. and has traveled all around the world. i totally know what he means tho. so yeah, they had to get christian for this show. christian is pretty much the arty cocktail master.
so pretty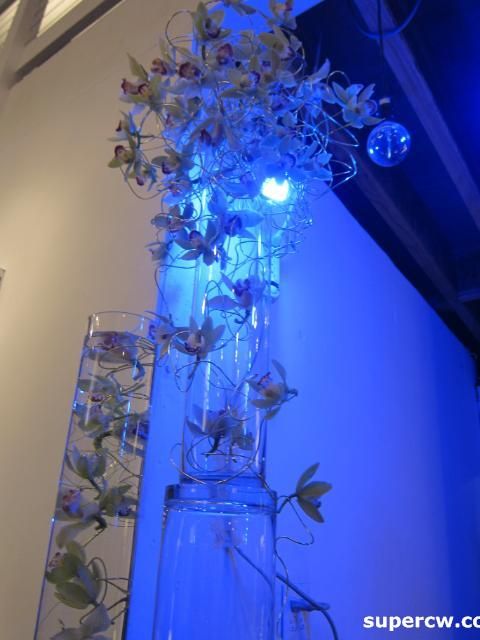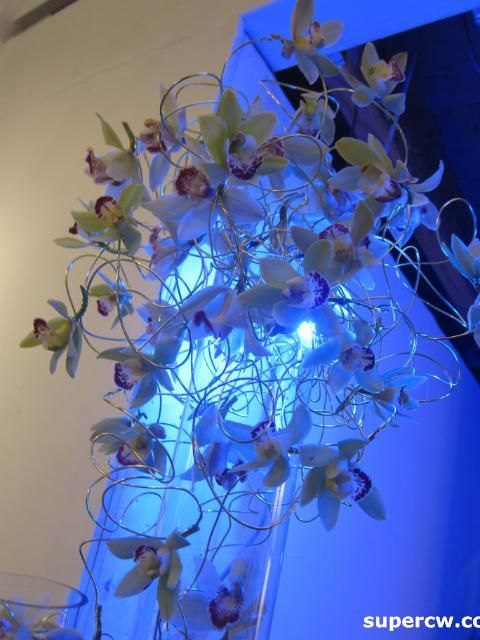 alana and lance :)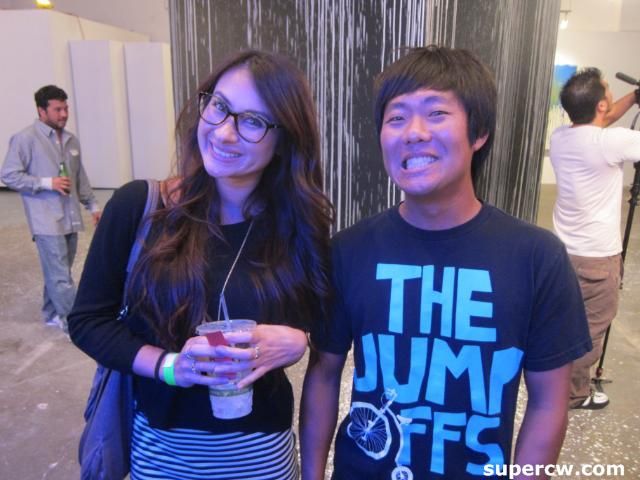 been spending time with maria lately. imbibe is doing the bar for my birthday event! so excited. more on that soon i promise.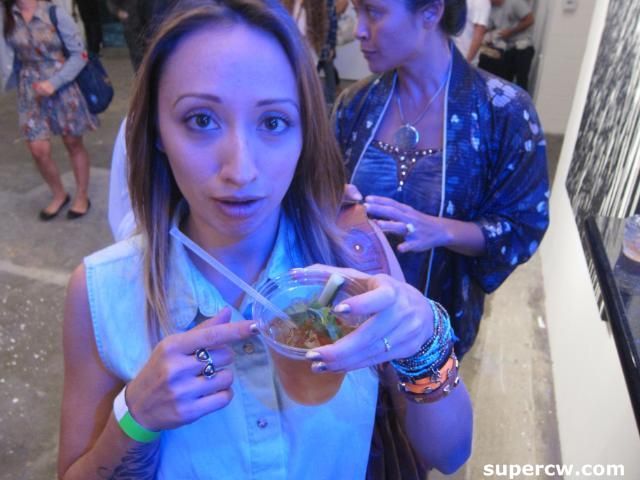 omg christian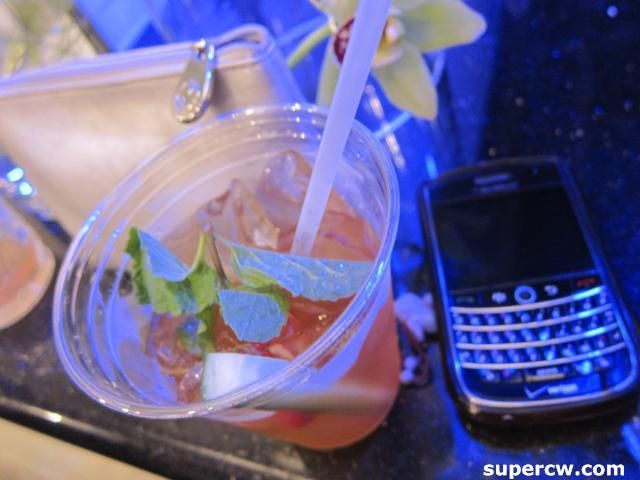 riana and i are bag twins. fck you :)
chef jamal. probably telling us about some amazing dish he made or something.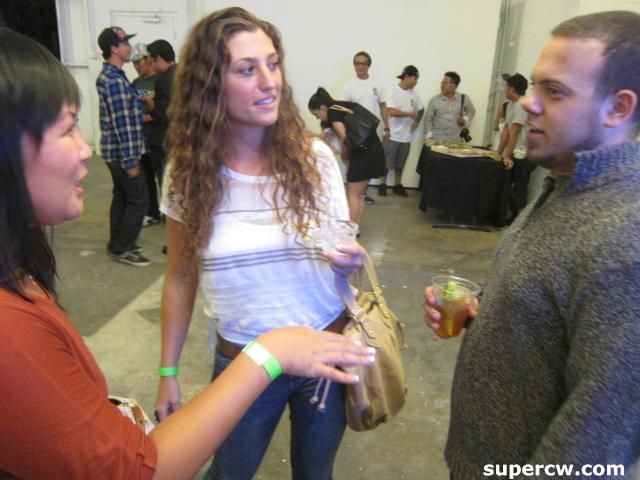 i remember asking tiff who was doing the music for the krink show and she said Jules Gayton. i was like !!!!!!!!!!!!!!!!!!!!!!!!!!!!!!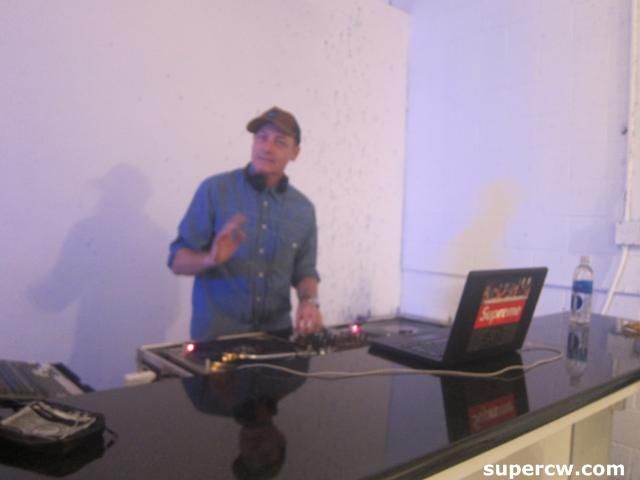 designer matt bruening and his muse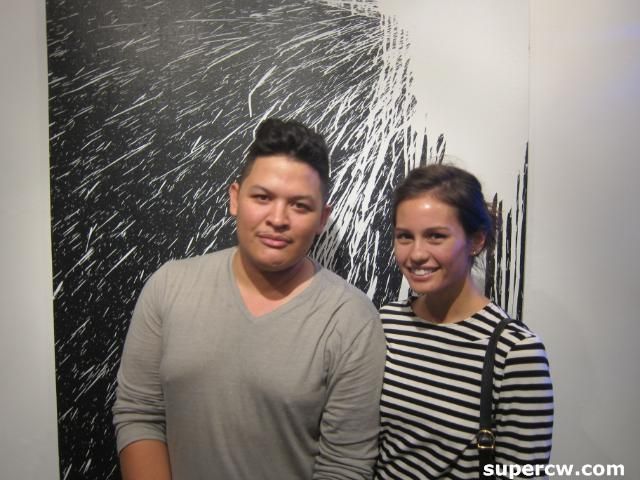 there's chris! the food was amazing thank you.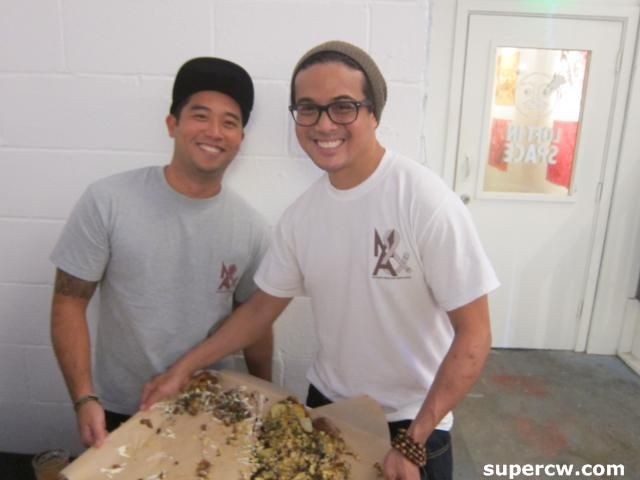 more from the show: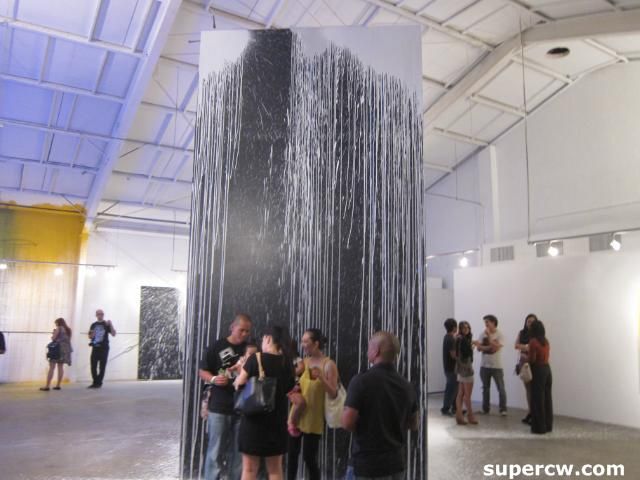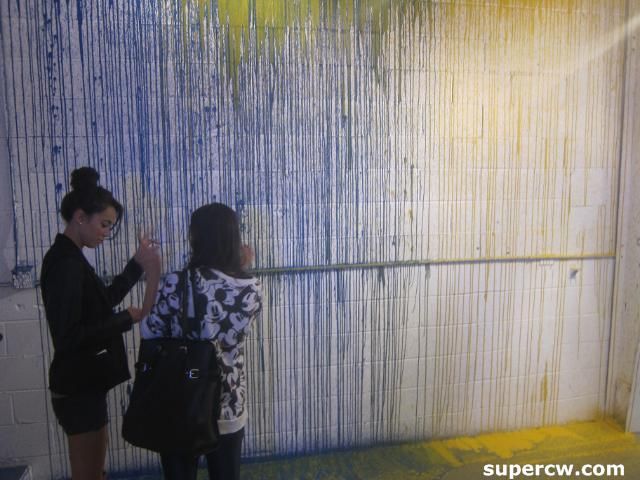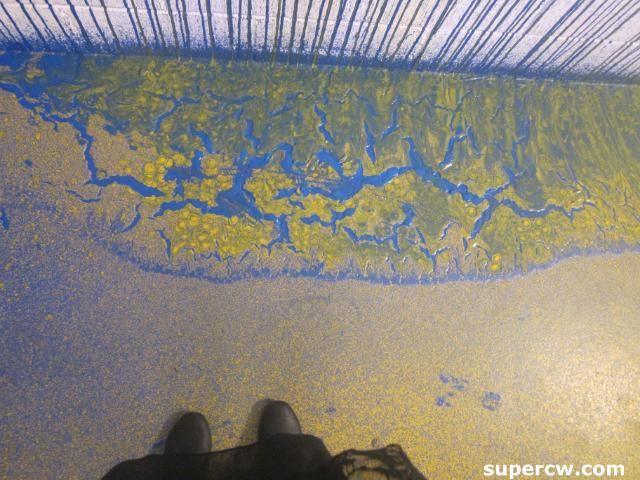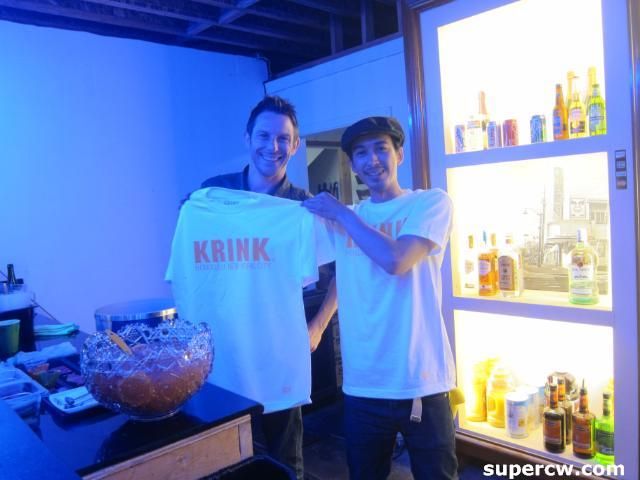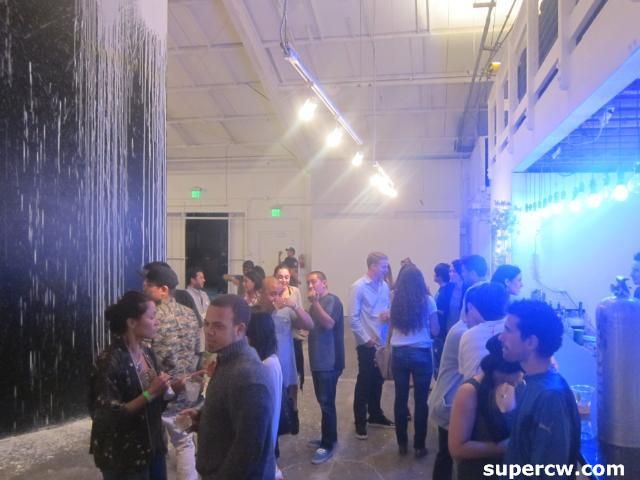 governor came through even to congratulate craig. his first words to jasper: "I'm a huge supporter of Pow Wow."
at the KRINK SHOW
i would have been like "yes, sir, but DO YOU KNOW WHO THIS IS?!!"
(no i wouldn't)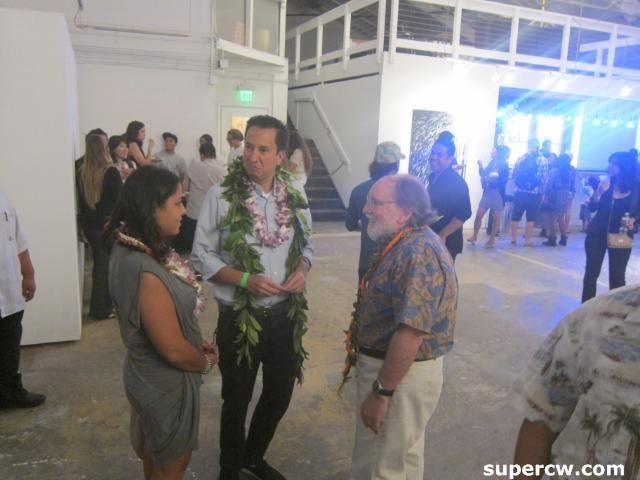 HI KIKI!!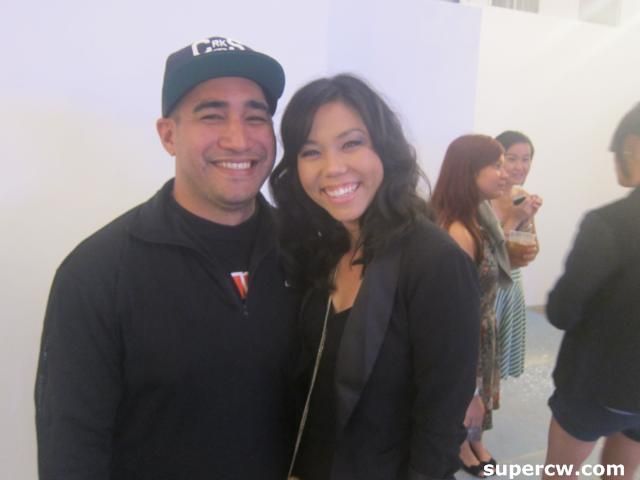 ha ha silas what are you looking at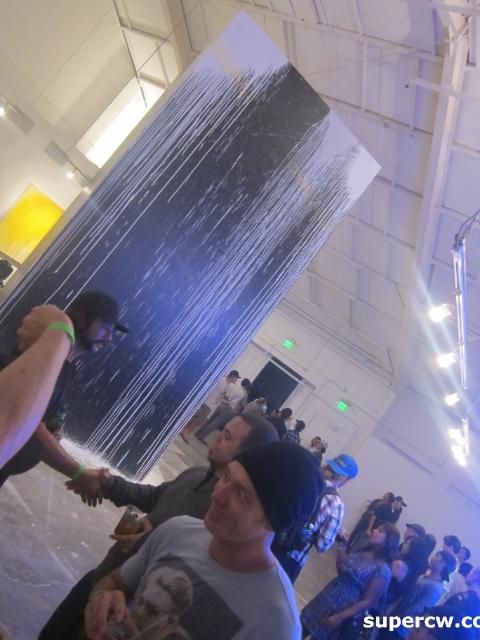 stussy x leilow x in4mation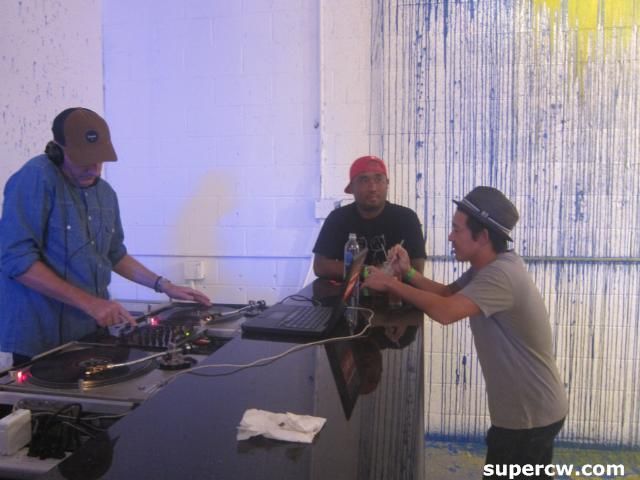 YOU AGAIN!
if you want to see this show in person it will be up for another week i think, then they are going to get ready for the next one. back to back to back fcking awesome. next up is Patrick Martinez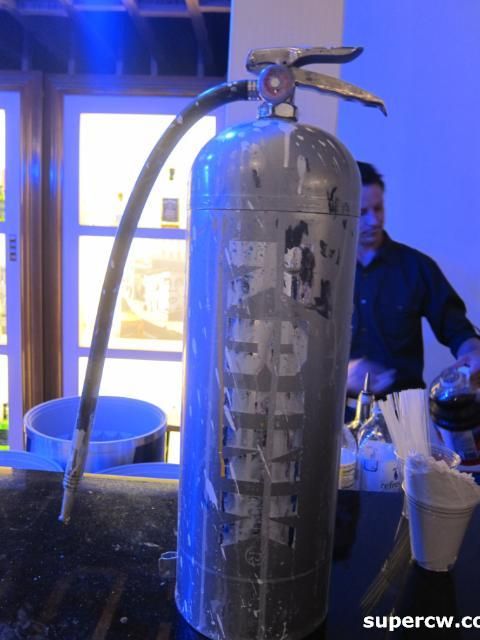 time for my friday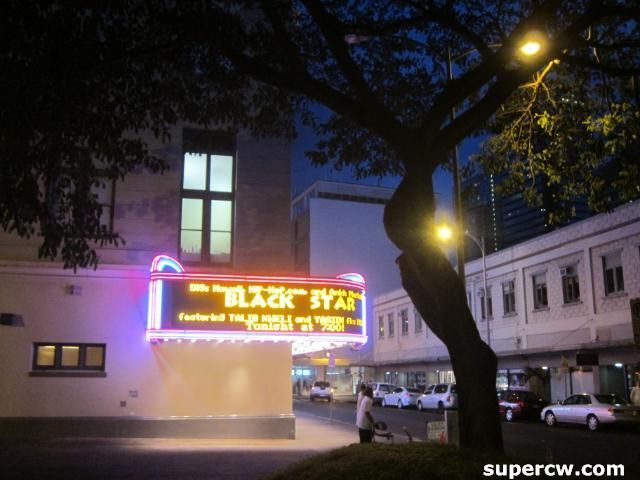 kind of early so we had a drink at rauken lounge. of COURSE jcutt was there. he's all over chinatown all of the time.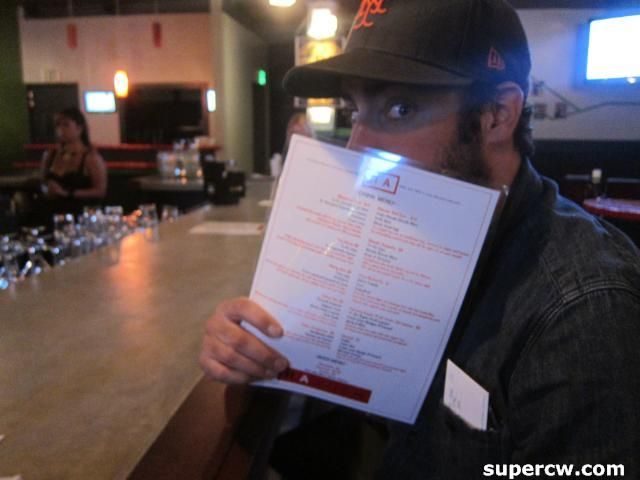 that's anthony's brother vinny.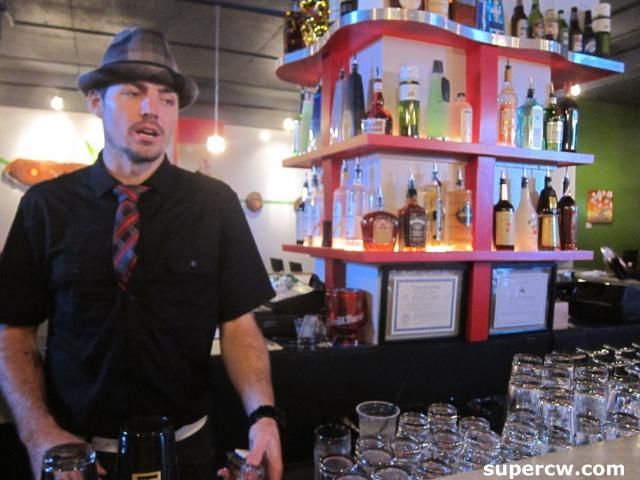 and that's rauken spelled backwards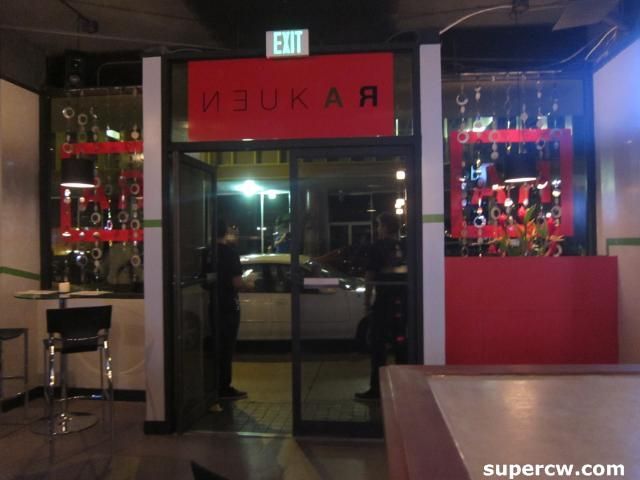 not sure if you know where this is, but it's right under our noses! on bethel street just up from jj dolan's. now there's a place to get a drink and sushi. now there's a place to get sushi in chinatown, i should say. this is huge.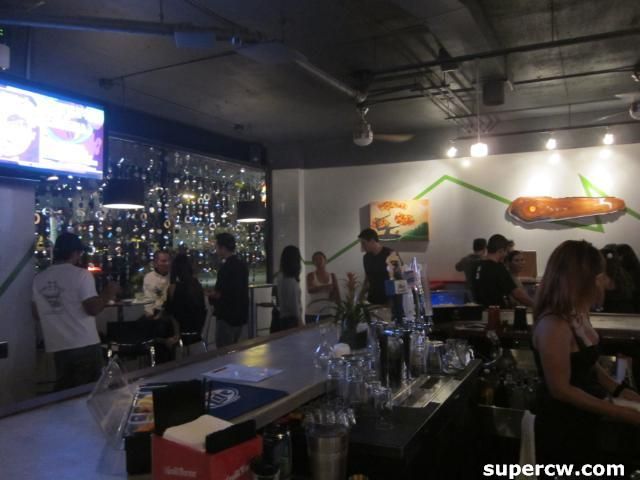 the bar is huge too. a less romantic alternative to du vin to grab a drink before a show. a less sporty alternative to jj's to grab a drink before a show.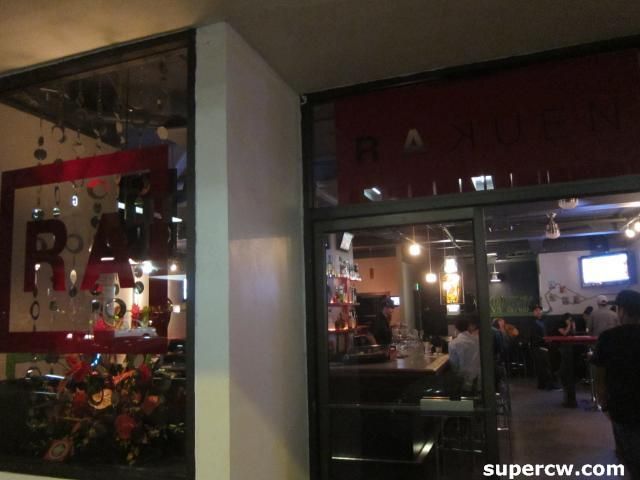 hawaii theater time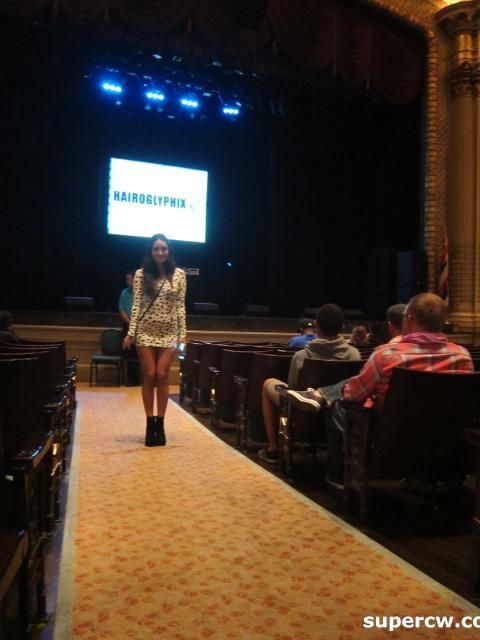 hiyeeeeee kiani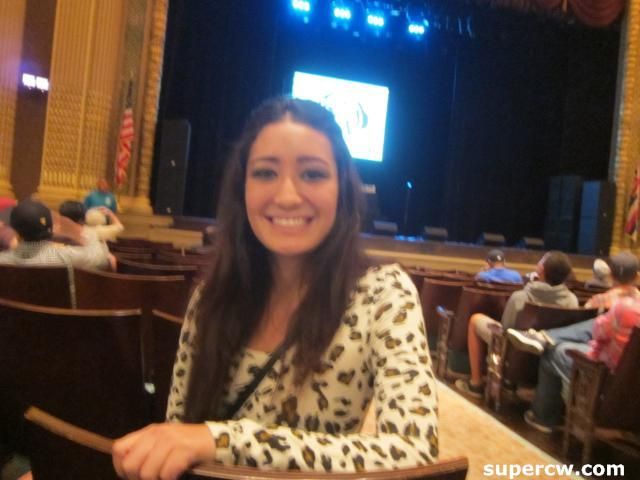 always nice to see stuff here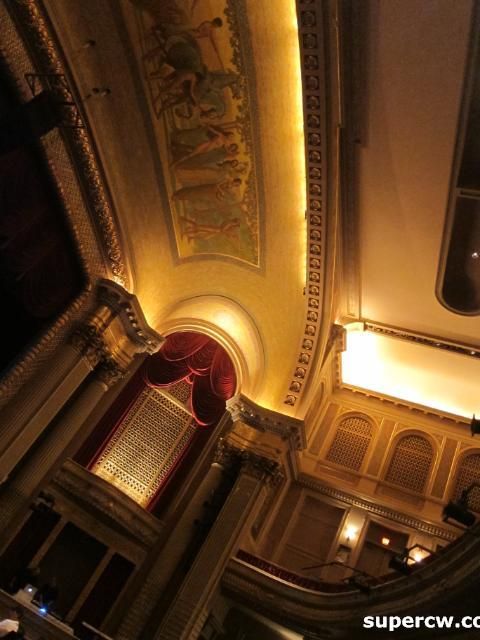 intermissions we attempted the bar in the theater for about 3 seconds then just went across the street to Soho, that opened early just for flash who never even came. but, oh, we did.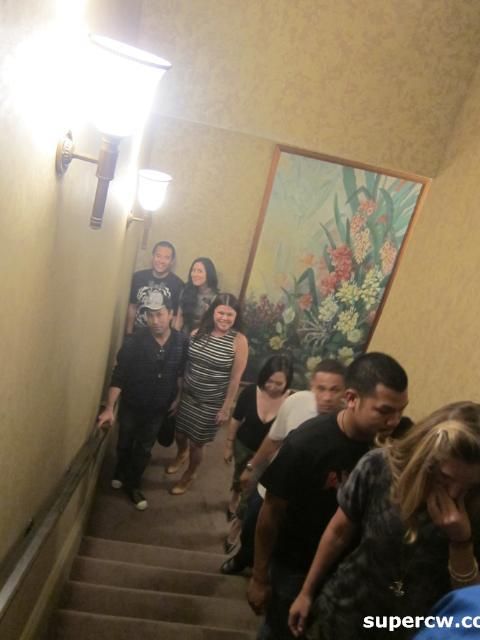 roxanne's feet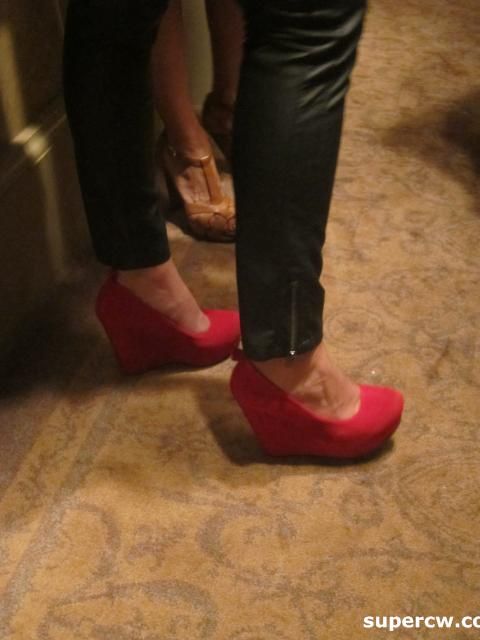 roxanne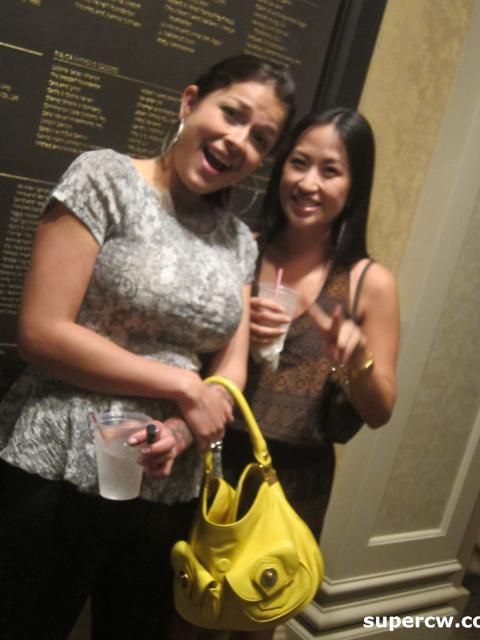 we  were outside smoking with sarah and her awesome new hair when jeru rolled up and was like "SARAH!!!"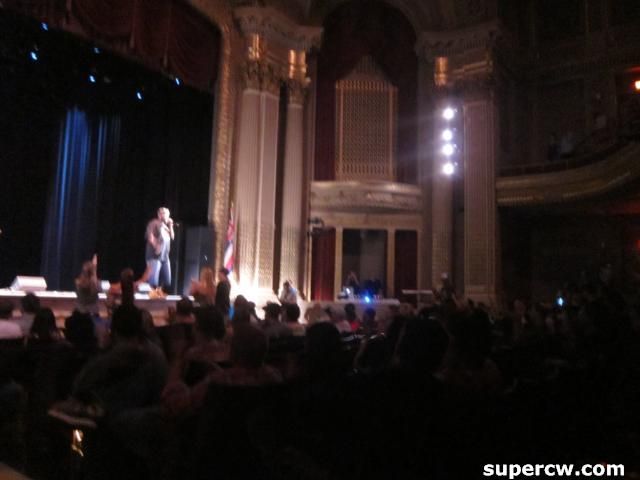 talib kweli and mos def on stage. black star! i was super stealth they were NOT having anyone take pics. you really should have just been here.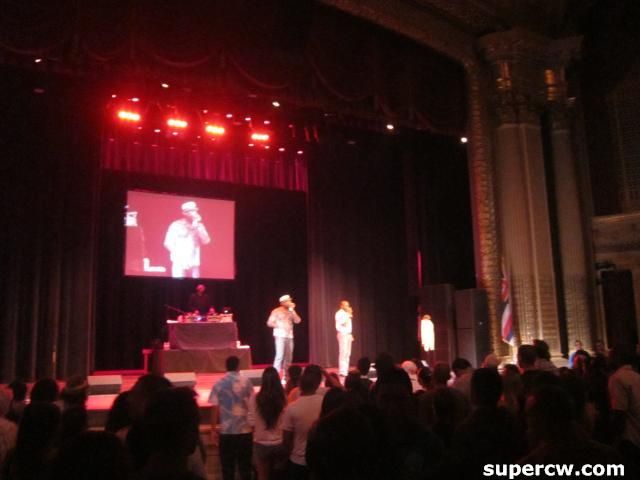 it was super intimate and super good sound and they did every song from the black star album and THEN SOME and just damn next time go to something like this, i think everyone in the audience felt like it was a special treat tonight.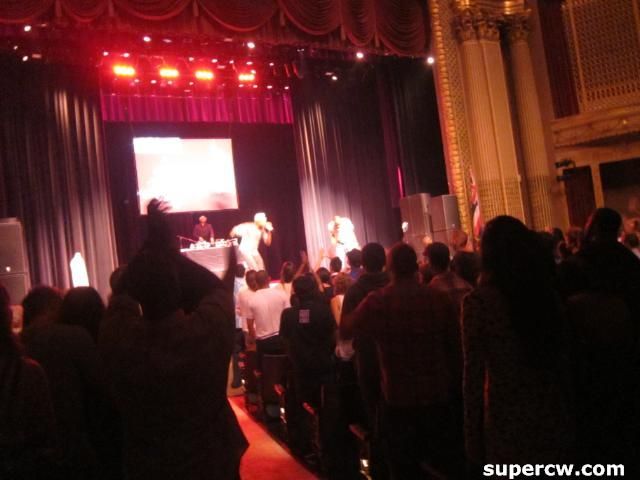 love them.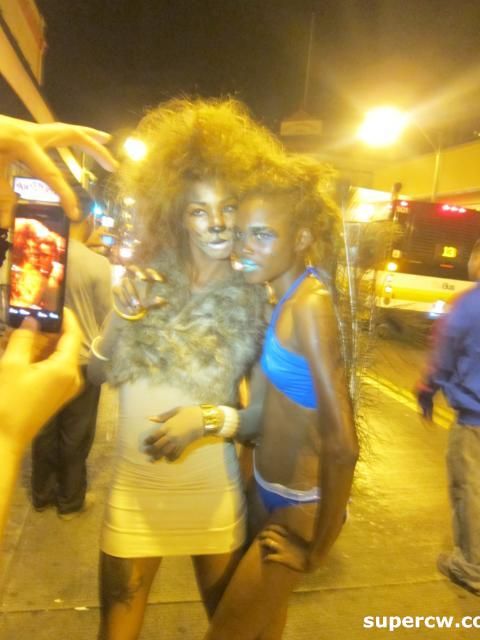 kita's birthday parteh. he made a huge photo backdrop for pics. i didn't get any good ones tho =(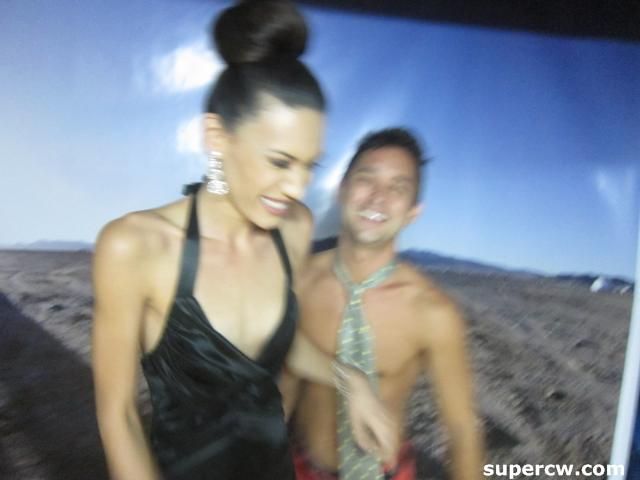 ian's hand-made tailored suit he got in thailand. the PERFECT time to wear that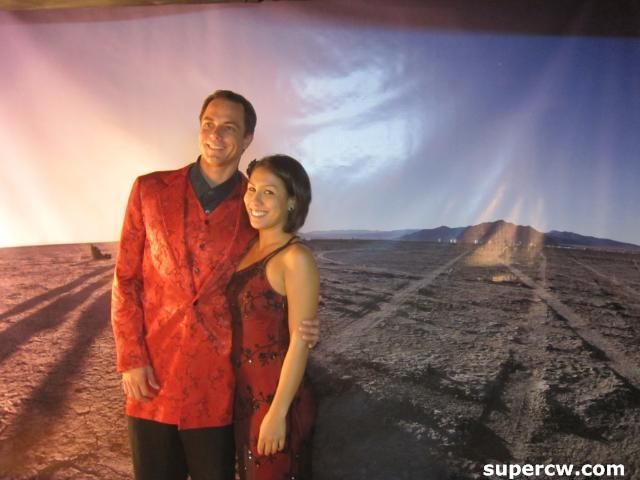 there's everyone. happy 30th kita. it only gets better.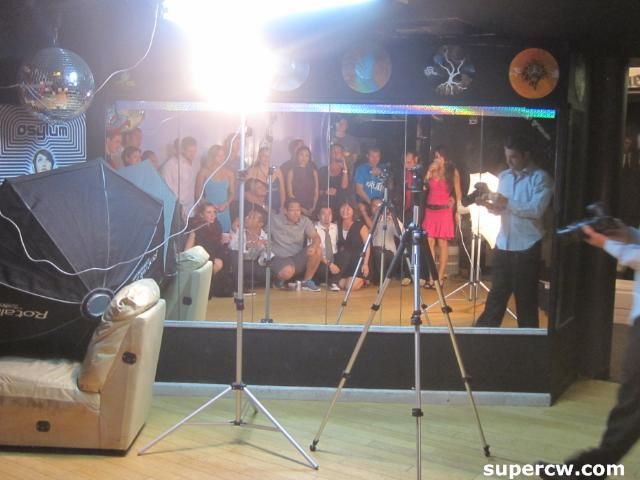 then sunday was the best dinner ever and the best drinks ever at the best house ever. nina's mudslides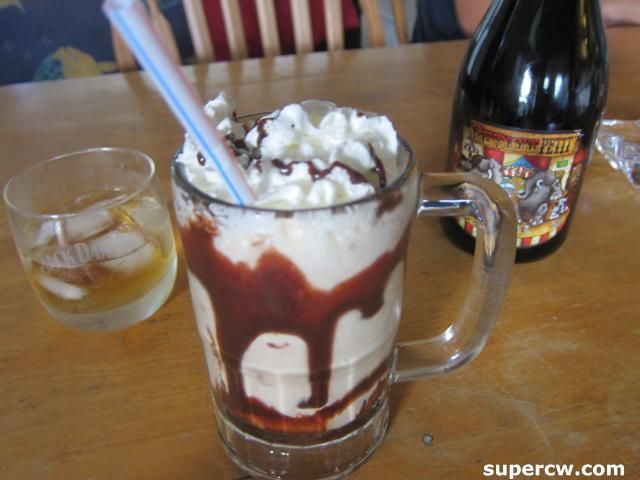 LOVE NINA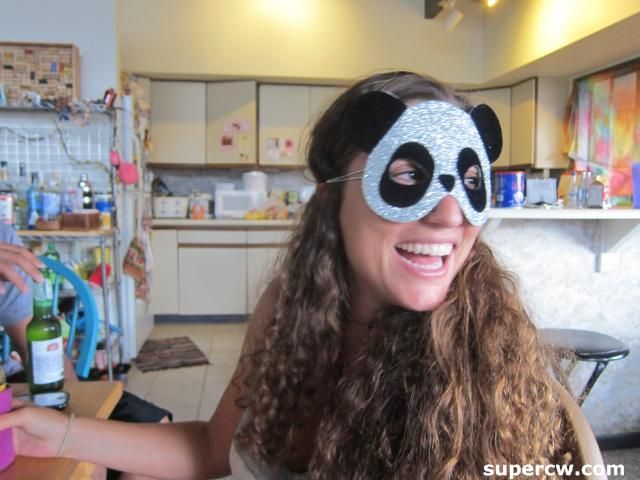 not sure what's more wifey than a woman who cooks AND has hair like that. but yeah, she's got a boyfriend now who's pretty much perfect. so happy for them i can't wait for little nina babies.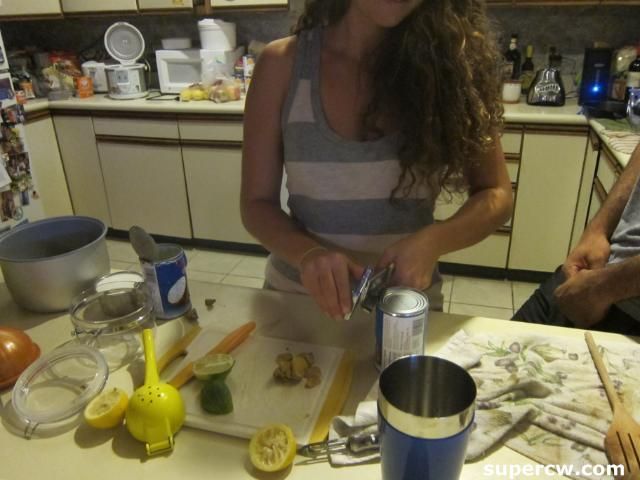 that's it for now. HAPPY THANKSGIVING! i just realized how fast the holidays are going to come and go. again.
then it's sonyopenpowwowhaleainagolftournamentsplatinumpreviewestatesshowthenholidays
all over again
life.