you'll never see me complaining about being busy. i bring all that on myself. don't think i don't know the inner workings of those people that work very hard to "look" busy to stay un-busy. i was in the navy for christ's sake. that's where that gift was probably born. that's cool for them, and being busy is what's cool for ME. i don't feel right not blogging after getting back in to it recently so even though it's a bunch of work, there's other stuff. like flash and matty boy out together. this is the kind of stuff dreams are made of: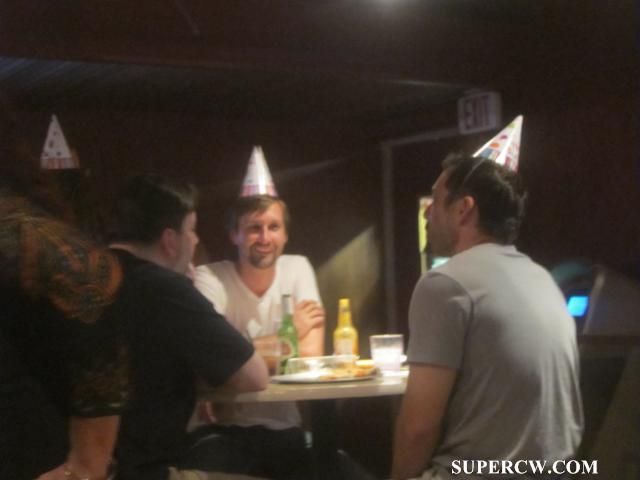 we were celebrating brother heen's 40th birthday. 40 is an age to be proud to achieve, you guys.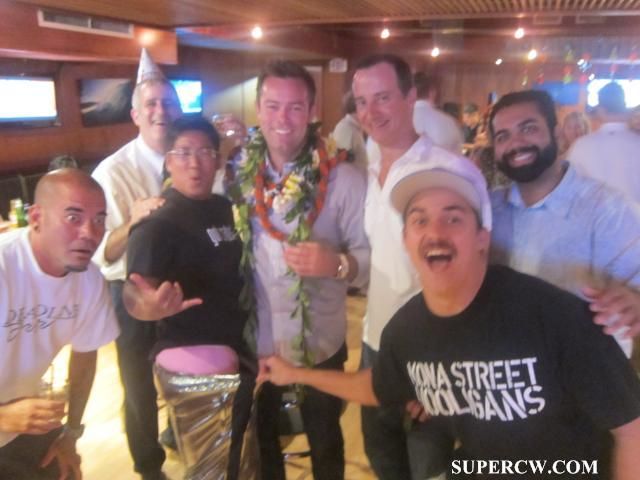 sailor jerry was in town which meant the best things possible, duc's bistro being one of them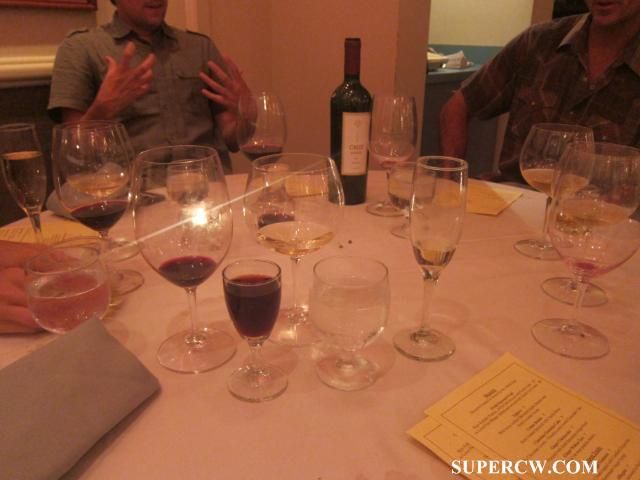 that's martha cheng with june at the kahala. if you just read her byline you might not realize this is what she looks like. it's awesome.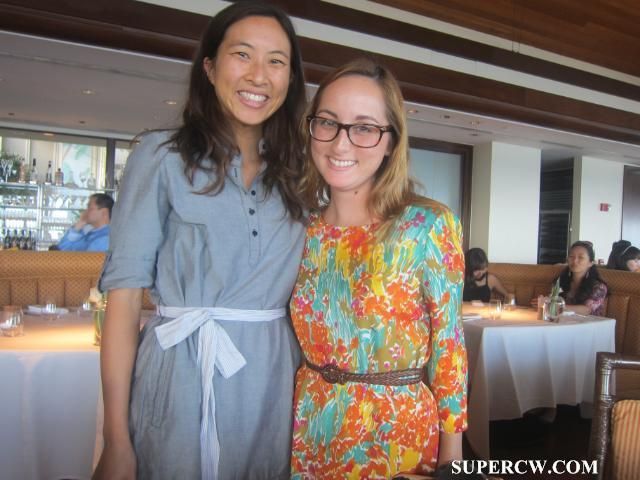 carolynn was in hawaii from hollywood (chateau marmont) and we got a preview of her fantastic dinner event that weekend. the kahala does some seriously sick food & wine events. the excitement i was feeling for these things was definitely bringing out the grown up in me.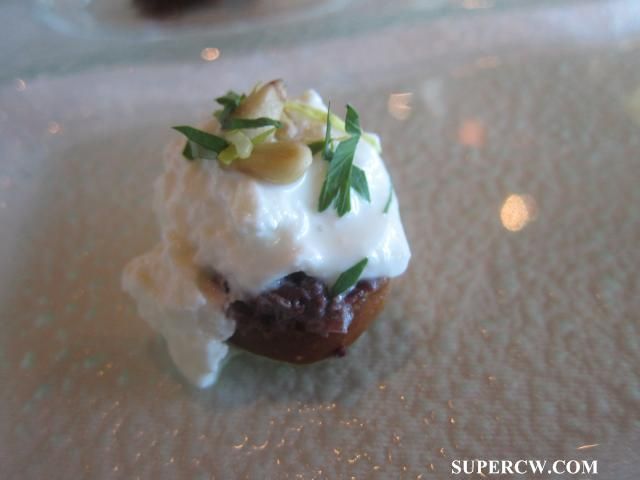 this blog has been queued for a month, so i have no idea what this was. but yes it had bacon and yes that was a sweet fig sauce or something.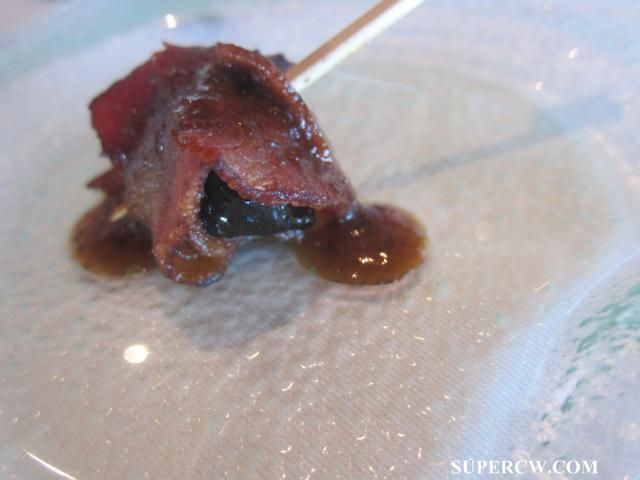 chef carolynn spence. one of the most wicked humans out there.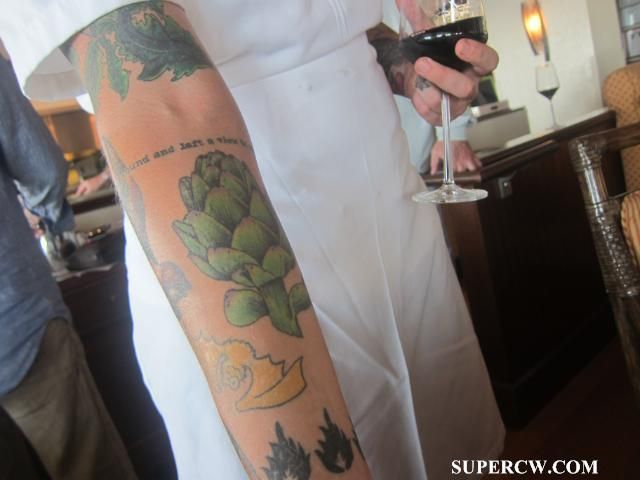 martha cheng knew all about her and was pretty much the best person to sit next to at this event. she was the one to ask if we could take photos of chef's tattoos, but also got super pro and fired so many terrific well-researched questions at her in this like super humble casual manner. best. food. writer. ever.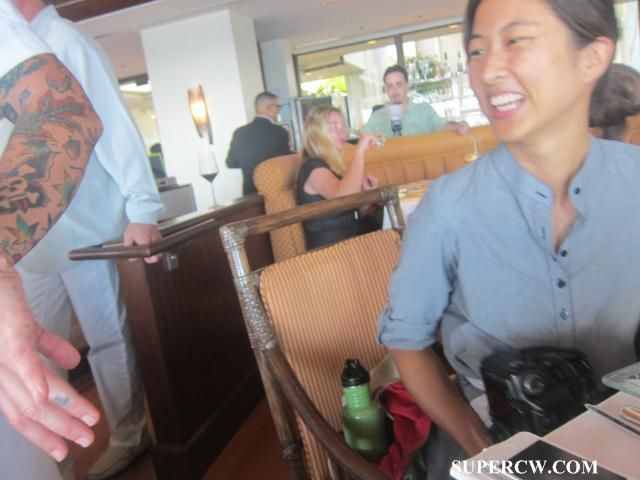 i think know she was impressed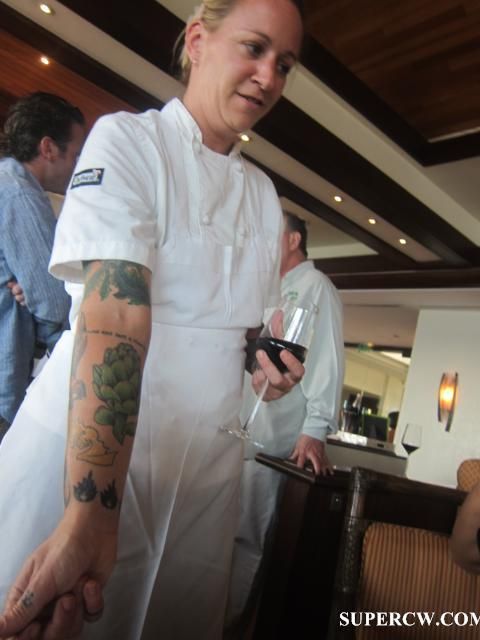 it's been a long run with this website. it was pretty fun to be able to stay so consistent for so long. the number one question i hear when i'm out is "where's your camera?" which is sometimes a bummer. like there's something i should be doing that i'm not. everything i have in hawaii is because of me always having a camera though, so i'm only bummed out for a micro second. i think about how many people were doing this when i started and how many people are doing it now, and usually deduce that if i don't do it, someone else is going to. we need perspective. we need raw. but honestly… most of the stuff i'm shooting these days is……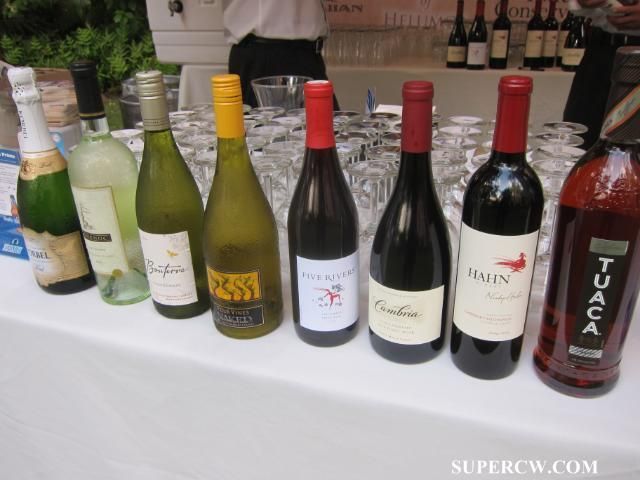 that's our new grom sales rep nick sato. patrick's baby brother. he's great he even helps me carry things. that's toby tamaye there with moka so we must be in waikiki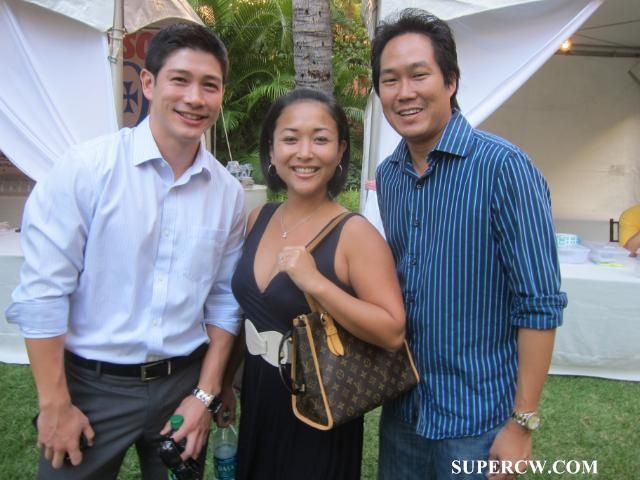 this is john behler. our wine specialist. it wasn't a german event. which is why john rules.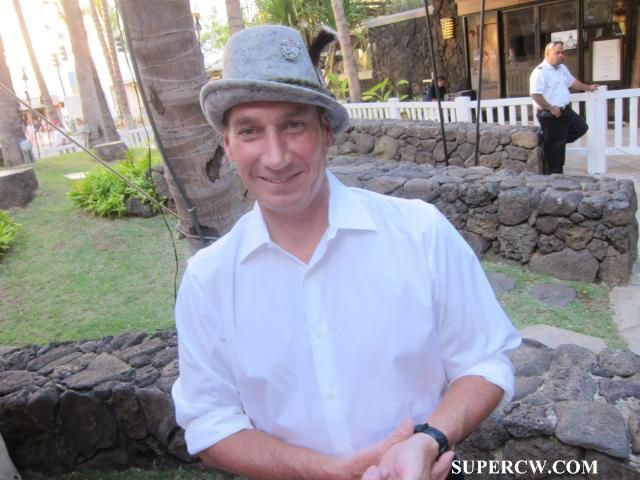 we recently changed our name from better brands to young's market company of hawaii. see the banner there. this was an event in the royal hawaiian shopping center grove, a nice spot w/all those trees. after the sun went down this got extra fancy.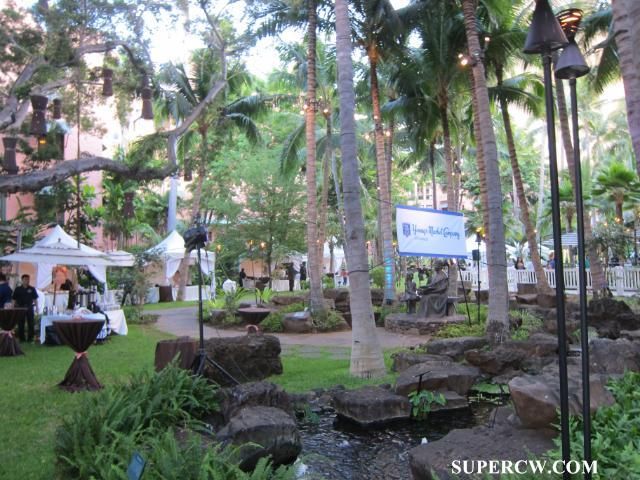 trees, lanterns, and tall boys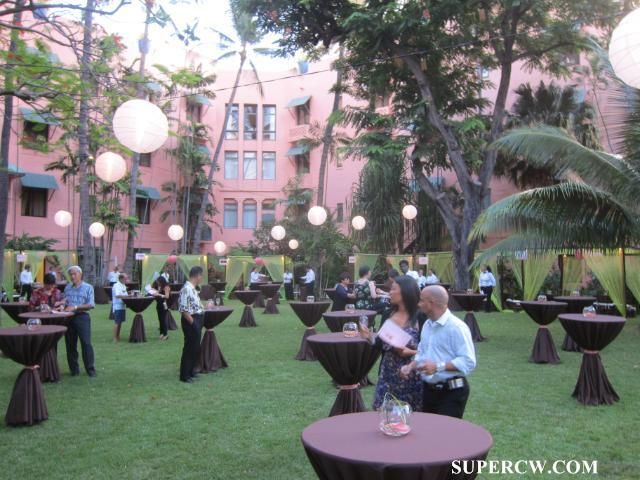 the corporate cabanas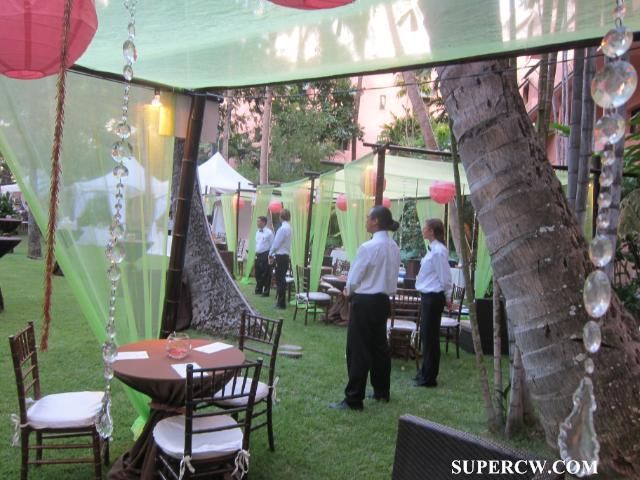 if you sat in here you got to have the pairings brought to you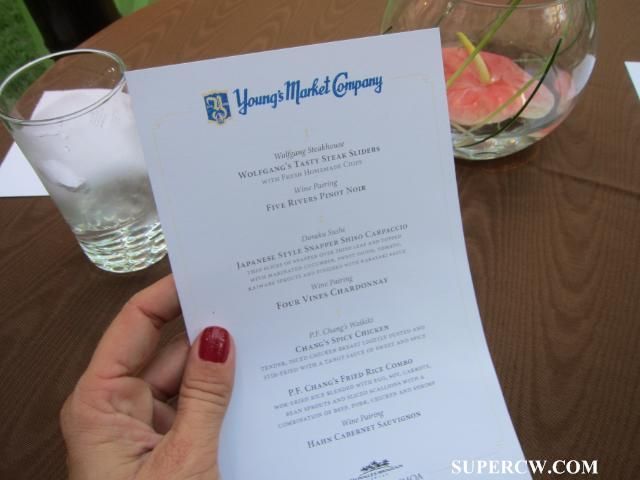 not going to lie it was pretty nice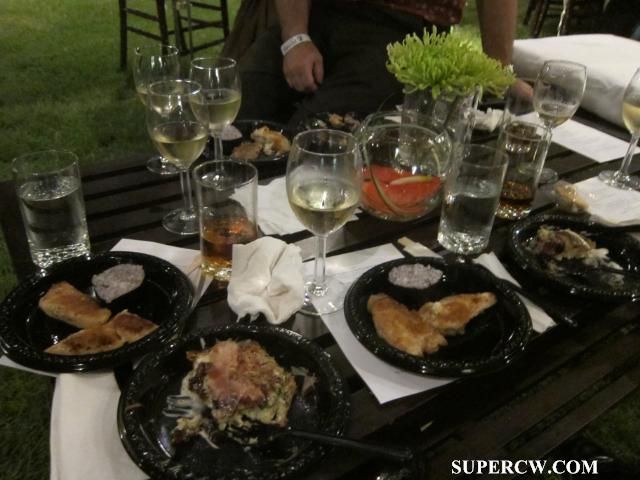 wednesday night at soho for their #CheckIn party, where they display the twitter feeds live on the walls, making it the most uncharacteristic tweet-up ever made. this night was both DEKO AND soundcheck, two of the best new dj's i've seen this year. their track selections and technical skills actually get me out of bed and down to where ever they are playing.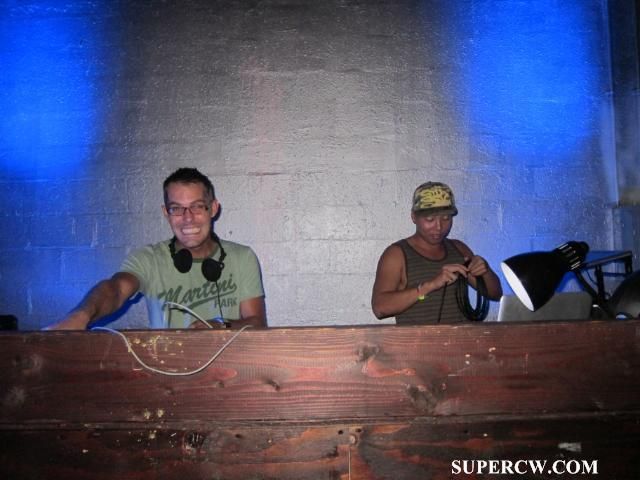 a tweet up like most people have never seen
say hello to the night i got @daynakalakau on twitter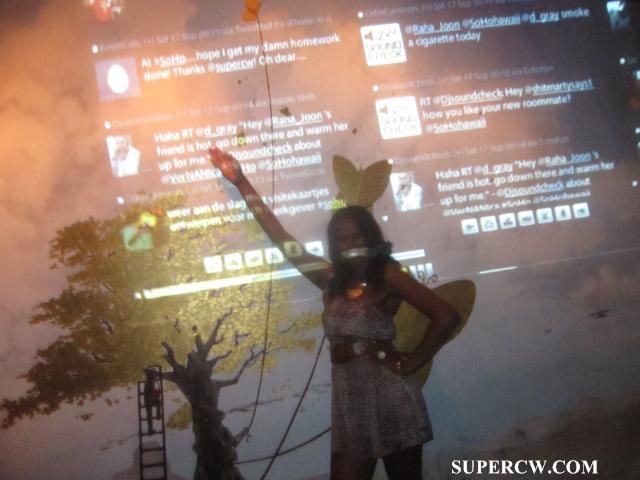 that angel wing- head piece thing in the pic up there was totally by accident, i forgot to take off my flash and where she was standing was just perfect to make the illusion, hahaha. love it. here is what i meant to say: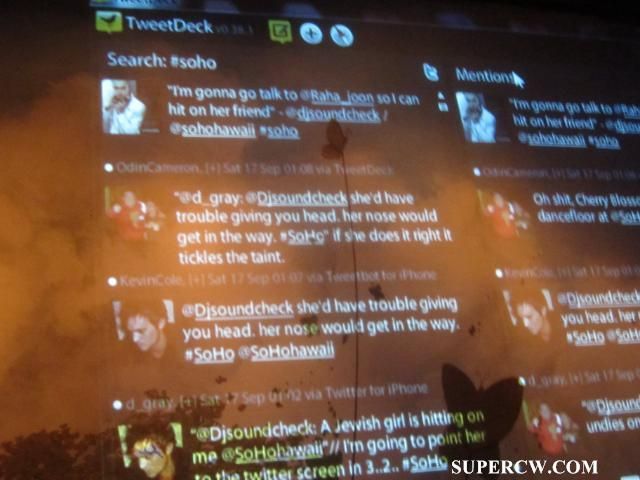 the girls that go to soho are mega fine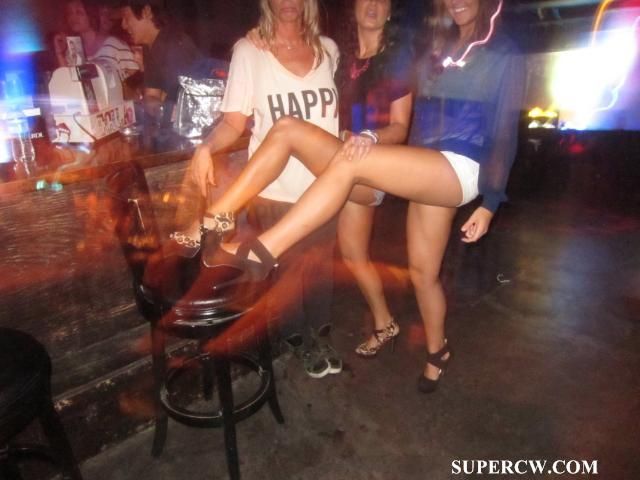 settings on s90 just weren't working out for any of us tonight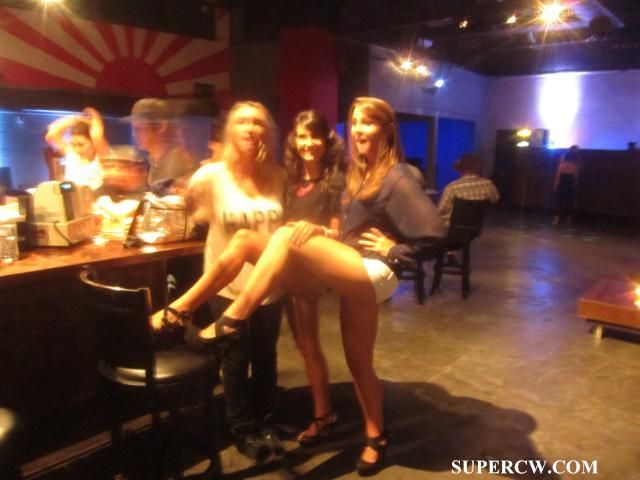 these two
showdown in chinatown in september. wow this is kind of old.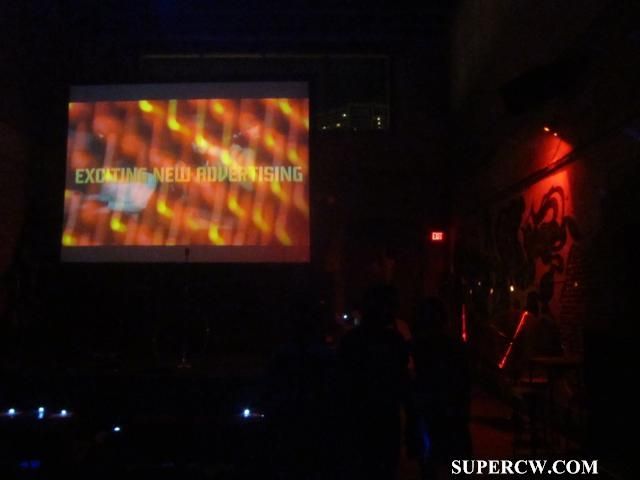 there's a new flavor of stoli in these parts. raspberry and chocolate. super good shaken w/white cream de cacao.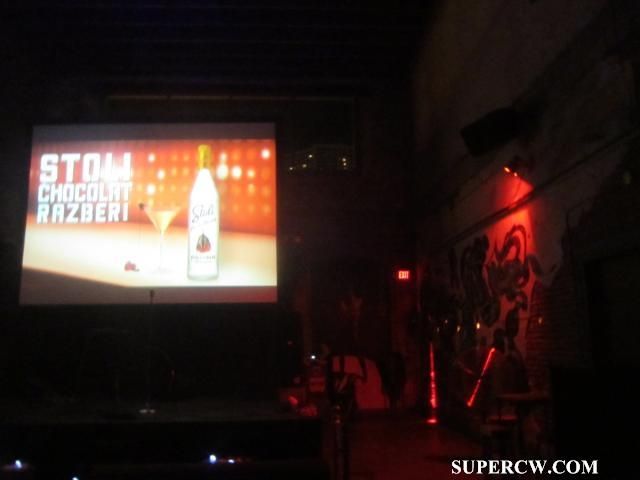 with coke it tastes like a creamy dr pepper.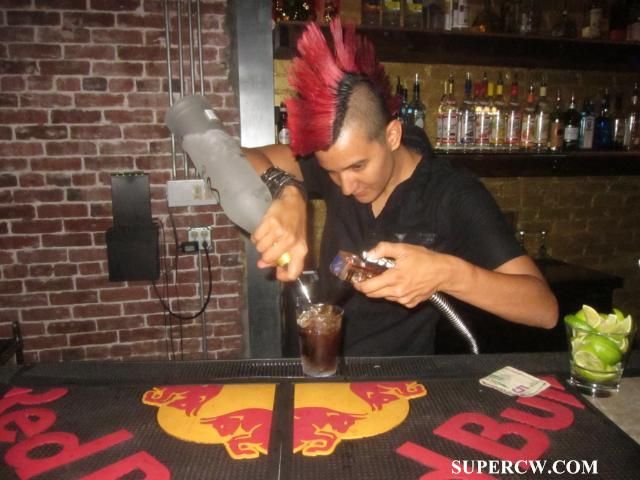 millions in marketing
see, more work. this is my life now. not always, but more than ever. i'm not complaining.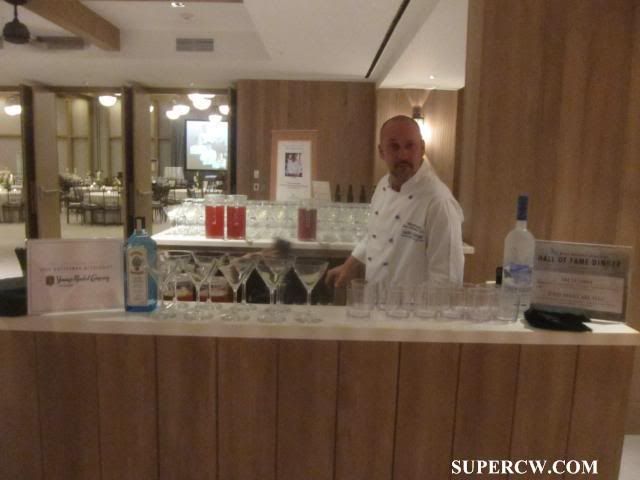 there's still time for hawaii five-0 (viewing parties every monday 9pm at apartment3)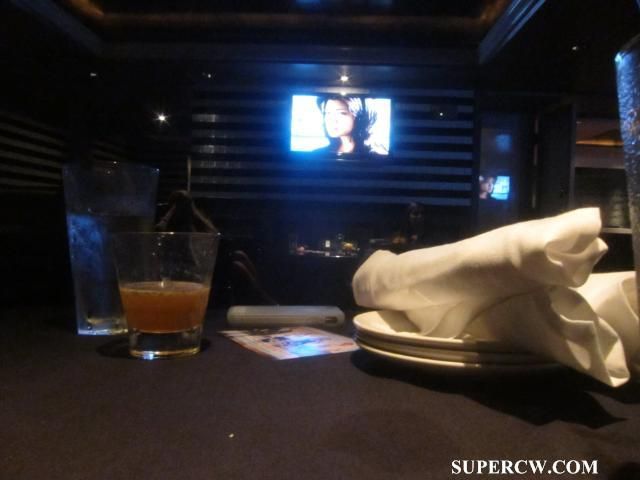 this was kate spade in waikiki, i dropped by for their fancyparty to lurk monica and modern luxury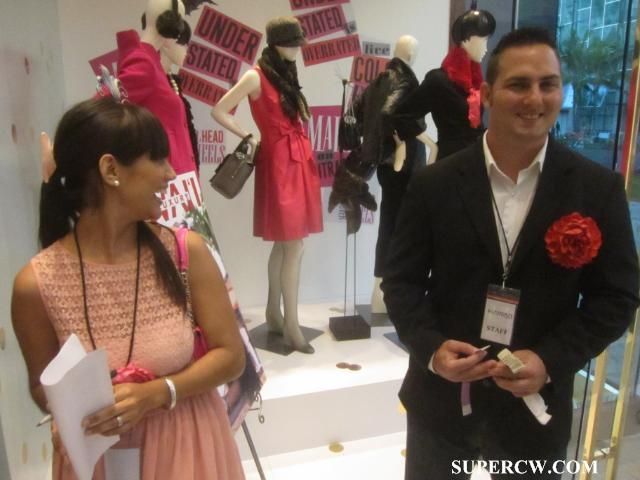 i found these ear muffs and gave them to dj betty. SOFA KING CUTE YA?!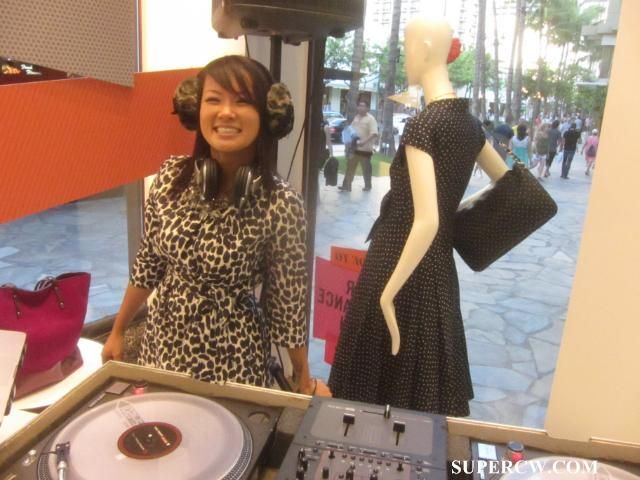 chocolate covered espresso beans dontmindifido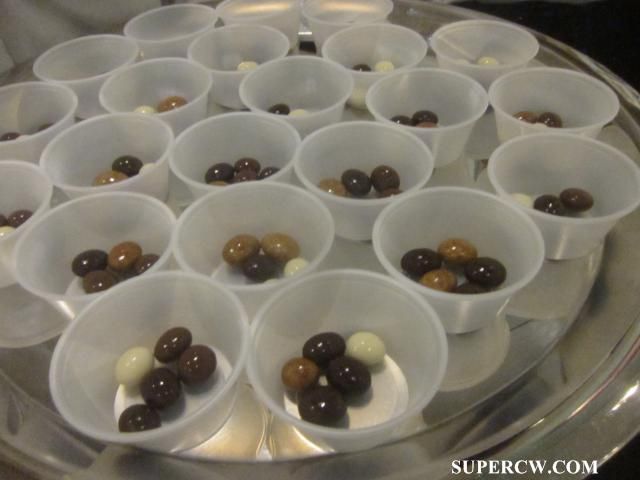 MARGIE IS BACK yes, the editor that launched modern luxury magazine margie jacinto is officially back at it. it's why i was in waikiki at kate spade, really. i wanted to see what she was wearing and see a smiling face that's genuine and also…..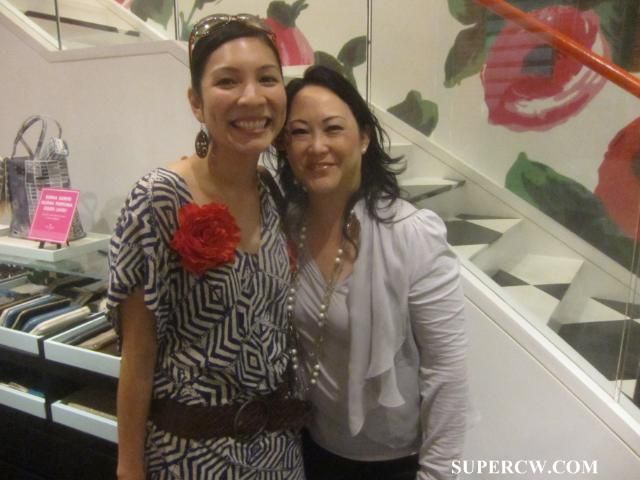 buy some shit
monica ivey with her new kate spade bag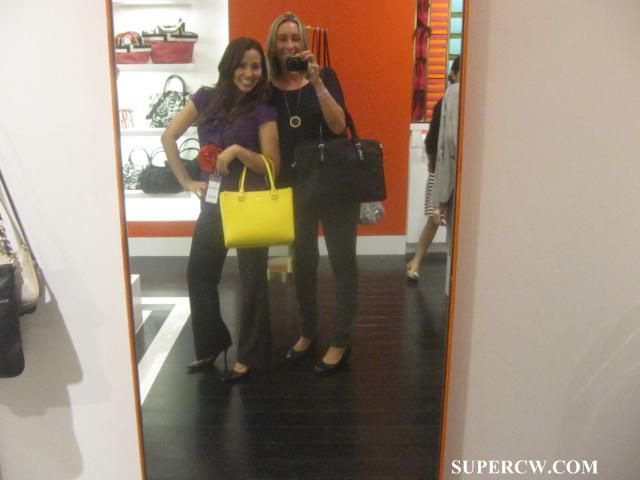 heidi who i see more than anyone when i'm out. it's not saying much at the pace i've been these past few months but to me it is because the events are stretching waaaay across the spectrum of the scene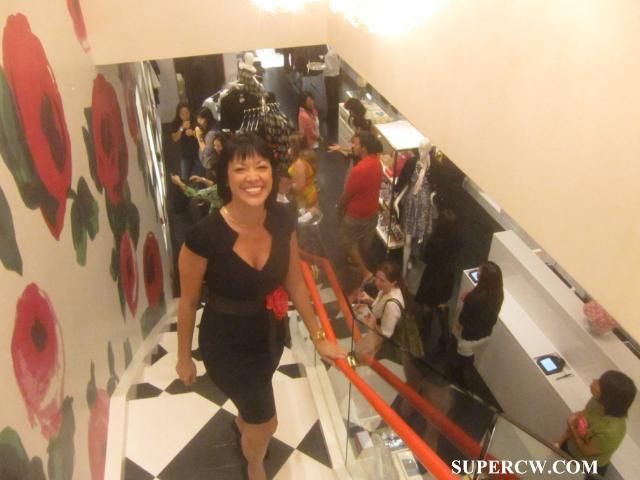 haha what's hot for this season is the opposite of my style
more work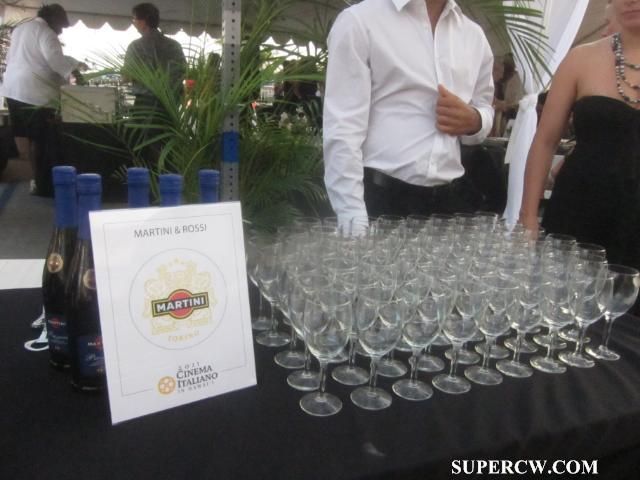 cinema italiano opening night soiree at the kahala mall. my second year. it was actually fabulous. again.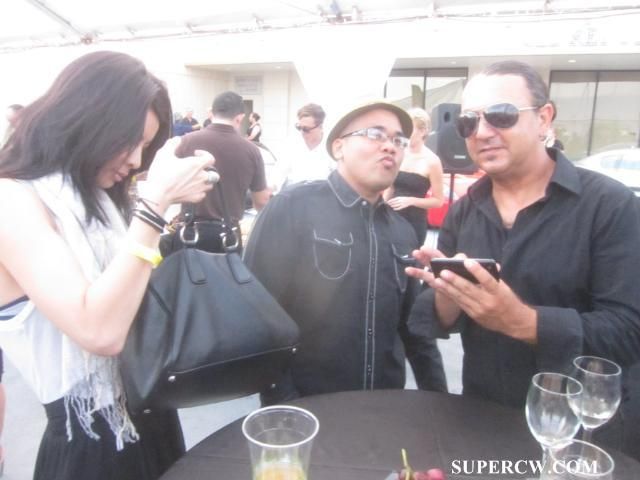 damn it it's been too long so i don't remember what this was. i think bikes. crap.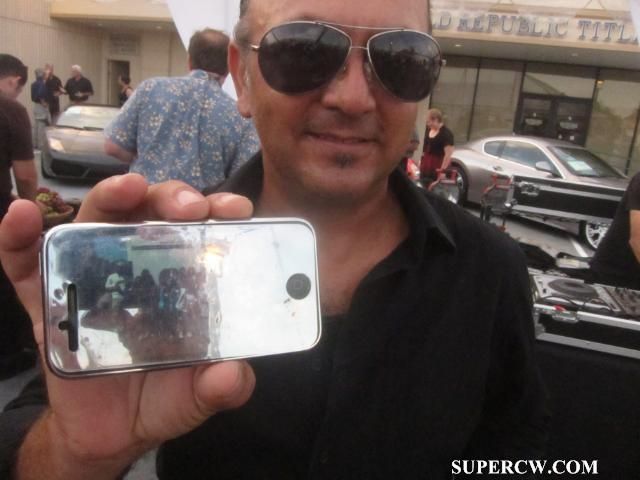 wait it's not heidi that i've been seeing a lot it's LANCE. this dude. at the time of this pic i think i had seen him 28 days out of 30 that month.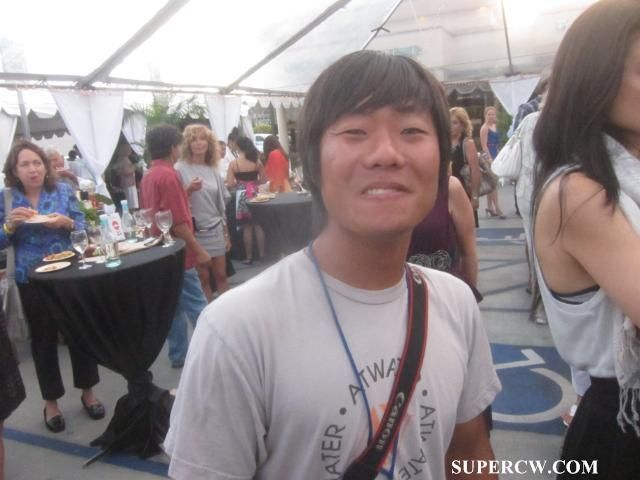 tony too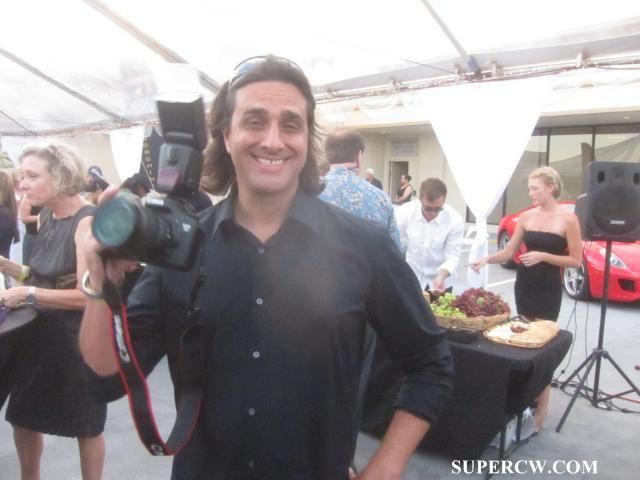 whatever. not like it's a bad thing.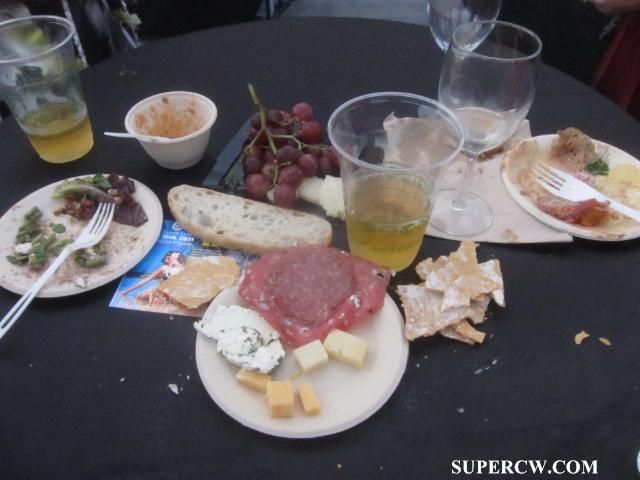 this was early. i'm always early. early > late if you're hungry. you don't wait for anything.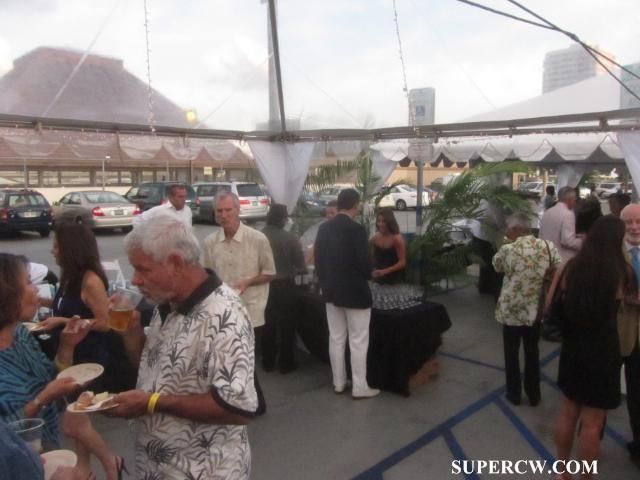 the best part about tonight was the fact that edgy lee was a juror. that meant we got to cruise with frank b shaner. HIGHLY recommended at an event like this.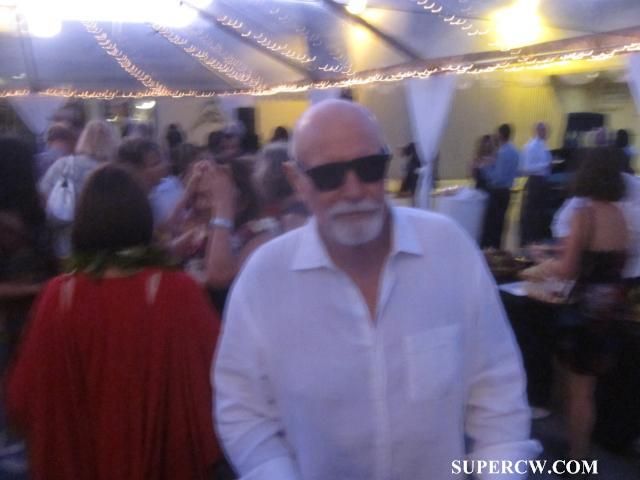 ron nagasawa was a juror as well. looking fancy as ever and still so sweet and approachable. i know he's a publisher but he's also one of my favorite columnists too, and proof that there are some damn good humans in this town.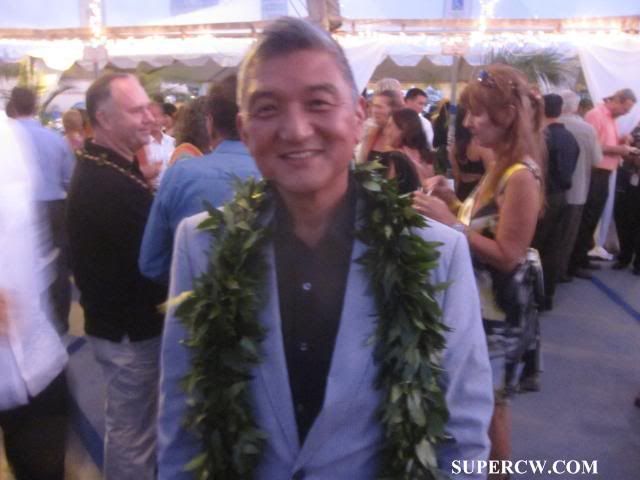 these are always fun. cheaper than ice sculptures.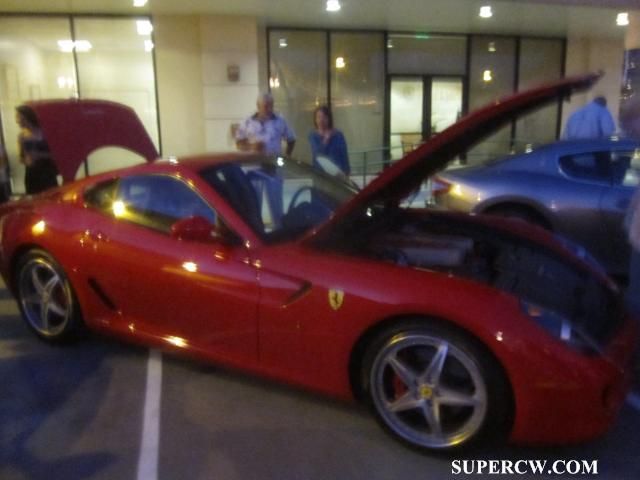 i felt fancier just be being close to them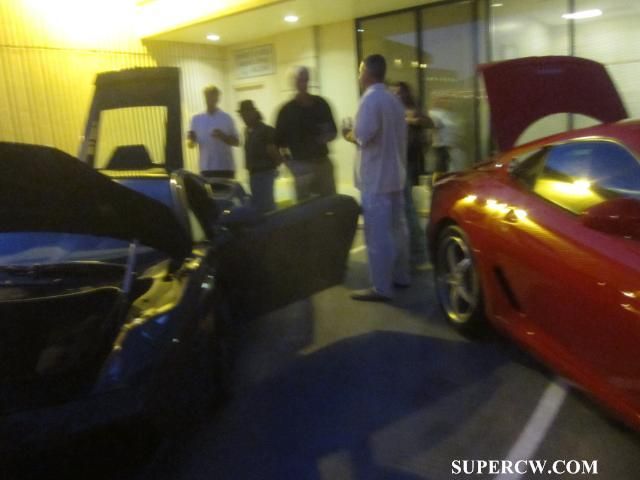 took christian to the zoo society fund raiser, which was BEYOND fancy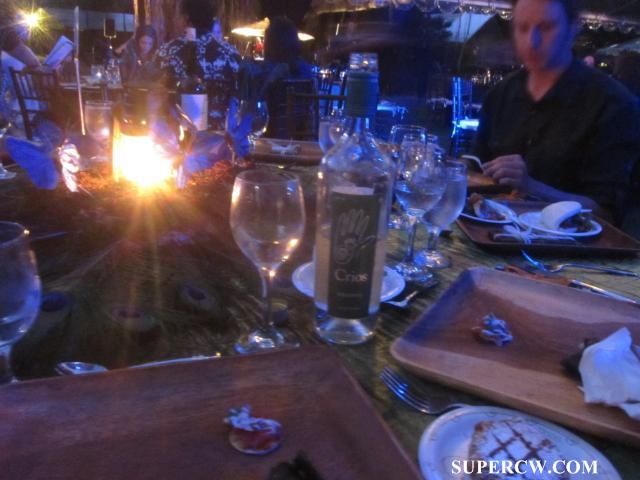 i didn't get much.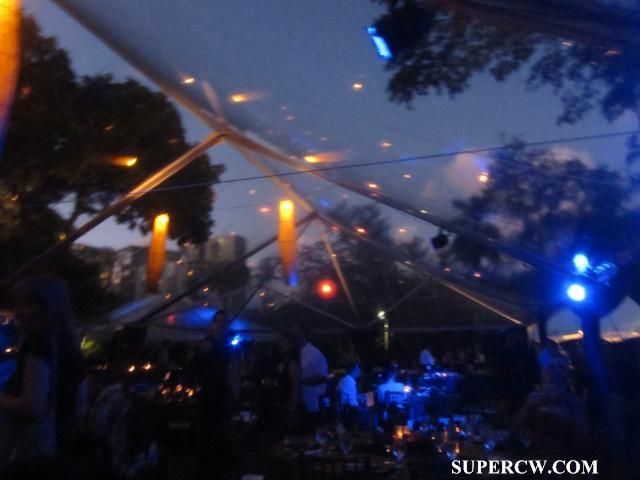 timo and nina. a couple of bad ass fancyparty chix.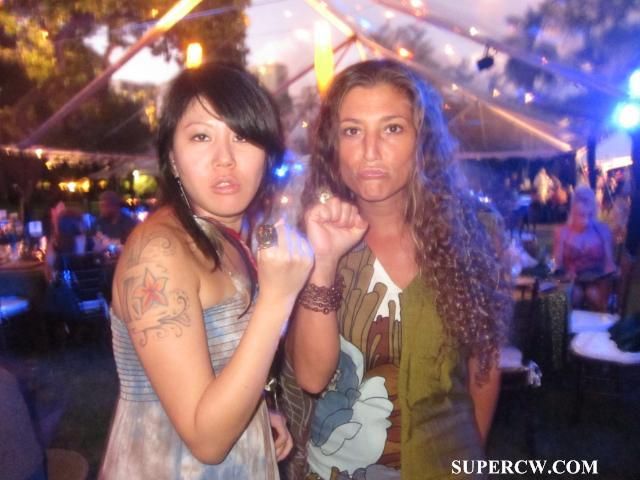 artist kamea hadar and his supermodel wifey shanna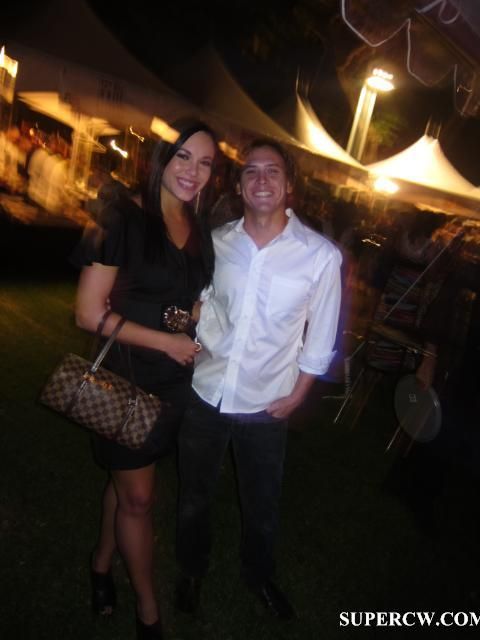 the theme was south american, and i'm positive this dancer didn't know what she was in for when she playfully tried to entice nina to come dance with her during dinner…..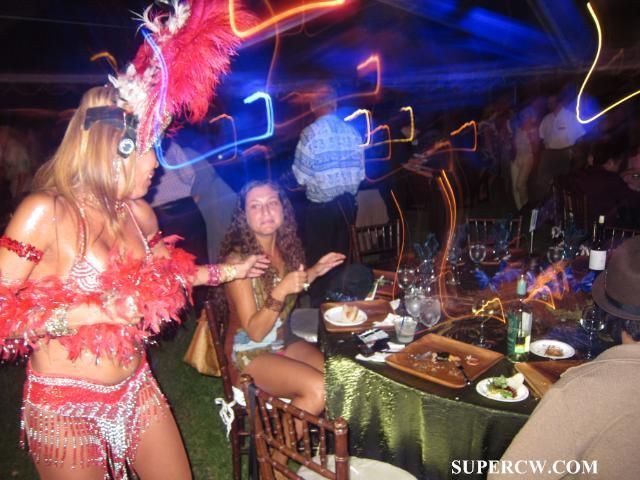 she broke it down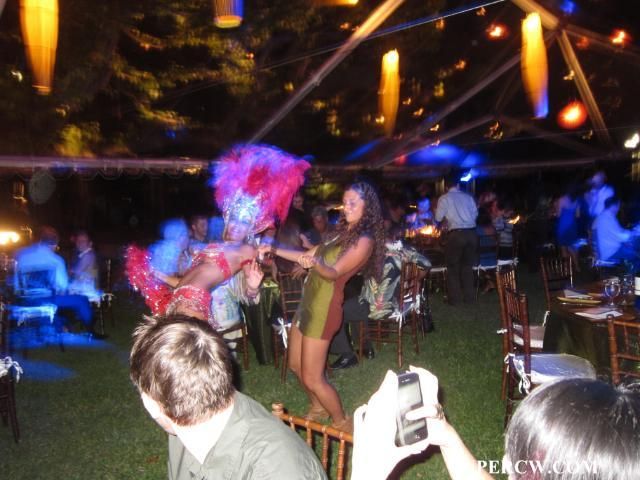 kamea's paintings are sickening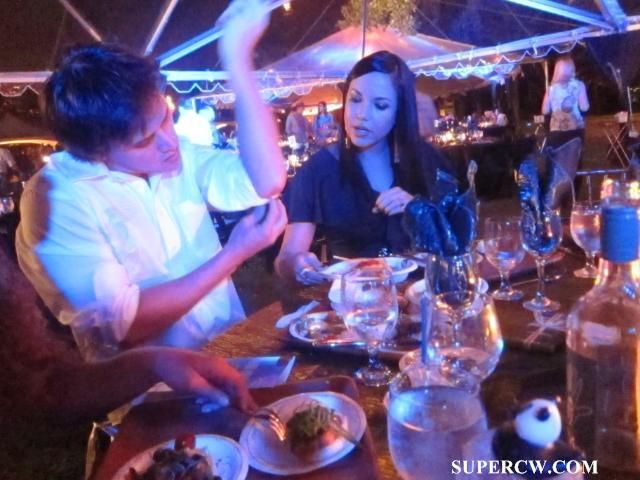 tiffany tanaka and jasper wong from loft in space, one of the best new galleries i've seen in hawaii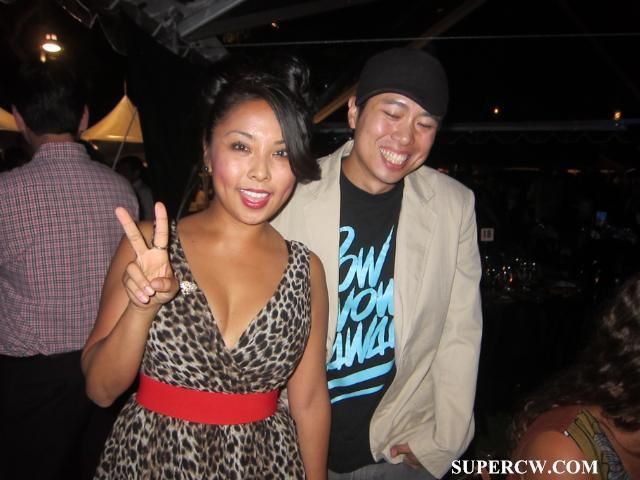 so yeah. this is what i've been doing.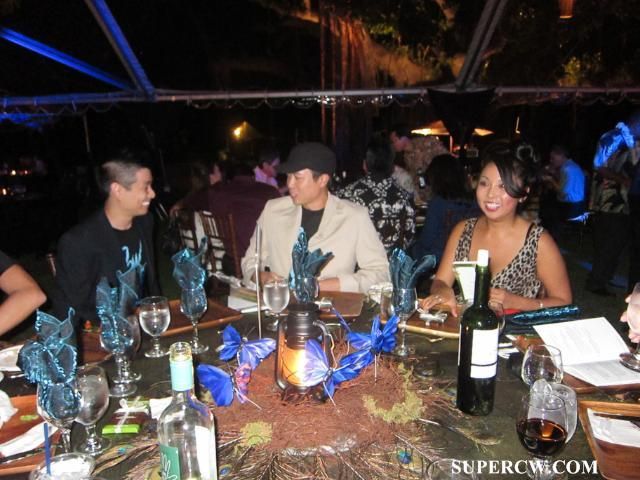 mikey HAHAHHA wearing the girl's pow wow shirt sitting next to jasper made them look accidentally like a same-sex married couple.
hank's haute dogs, morimoto, 3660, chai's, town, etc etc etc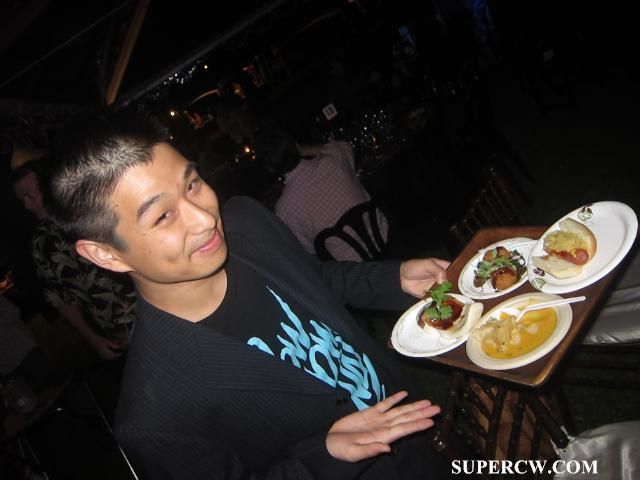 christian and timo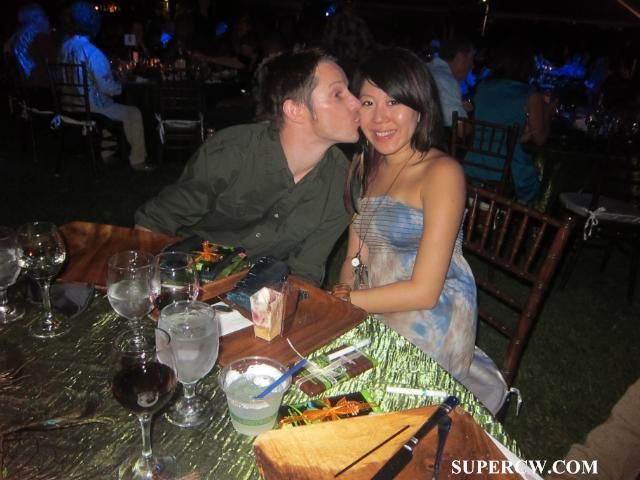 the raffle tickets were little rubber duckies dressed up like panda bears and elephants and stuff.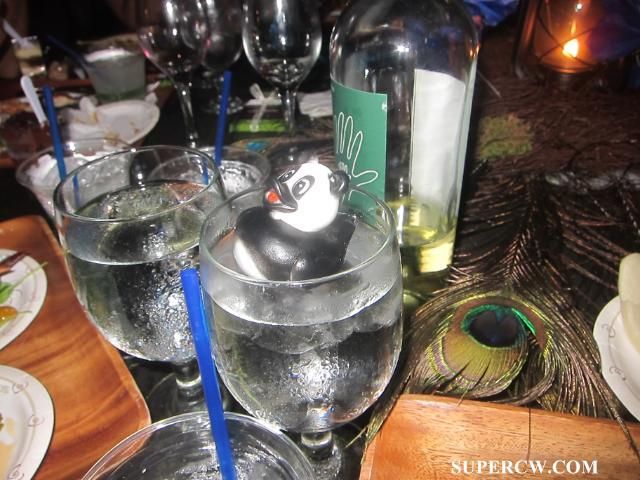 with your raffle number on their butt. toooooooo cute.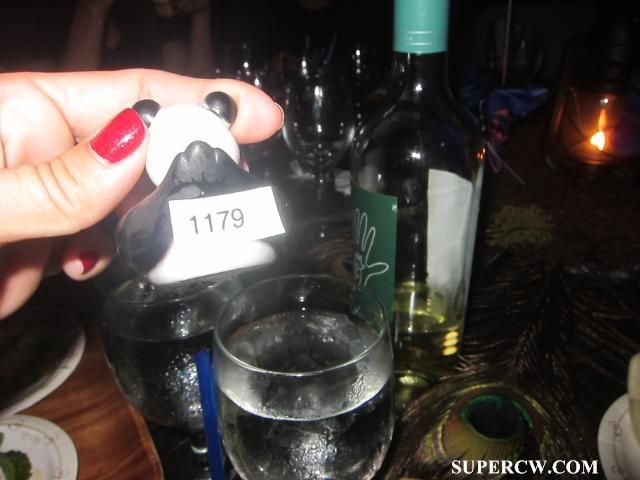 the next fund raiser is with these people on nov 12th. for pow wow hawaii 2012. can't waittt.
then it was thirtyninehotel's anniversary. SEVEN YEARS.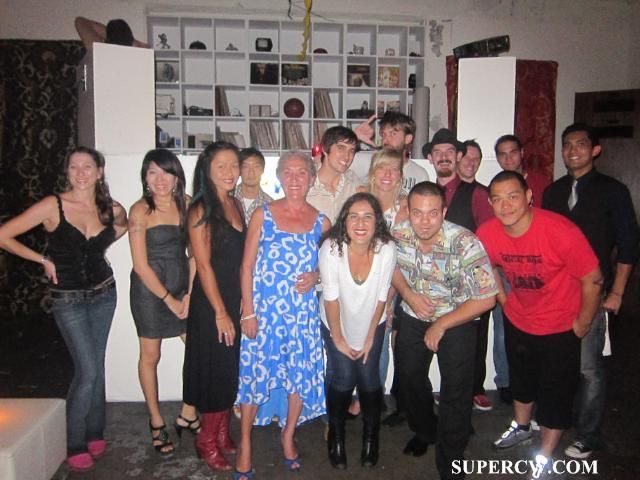 family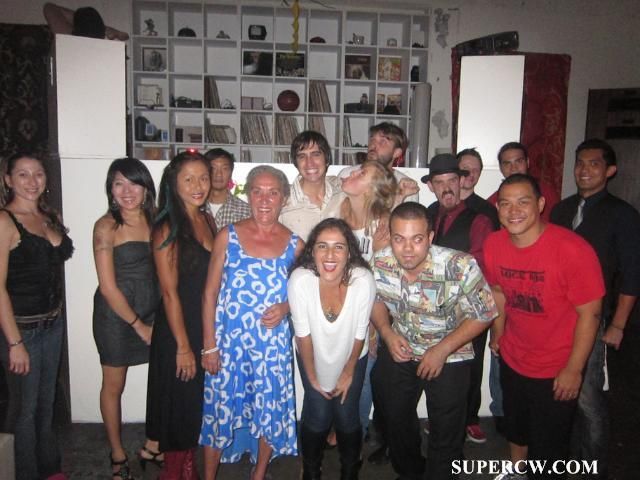 i wear this to birthdays and anniversaries.
chef jamal would make rounds with his oysters, even to the people who were dancing. so good.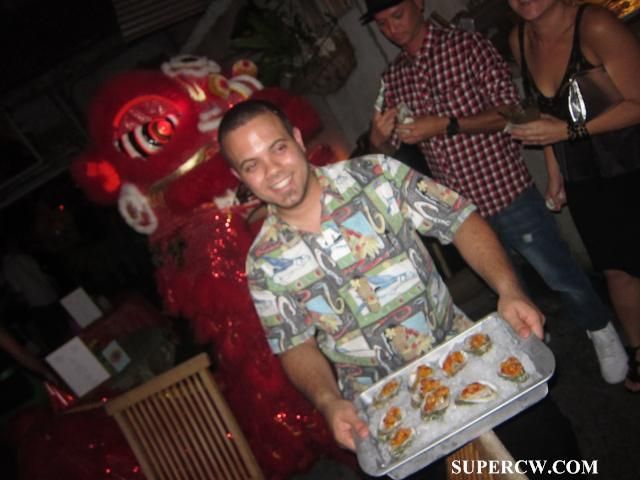 time's afternoon delight. one of the very best.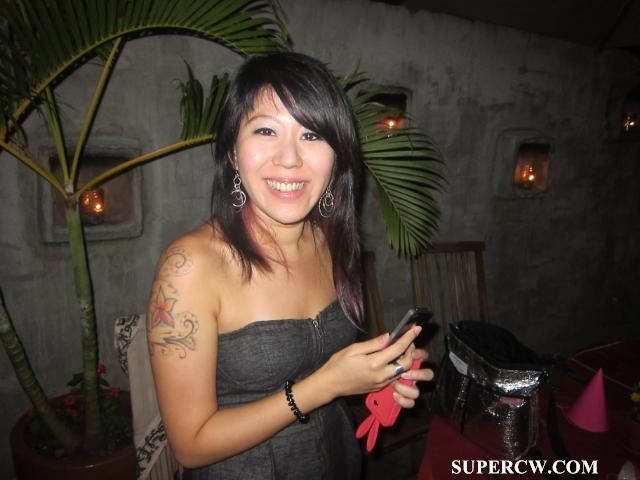 and christian's mystery dragon punch. one of the very very best.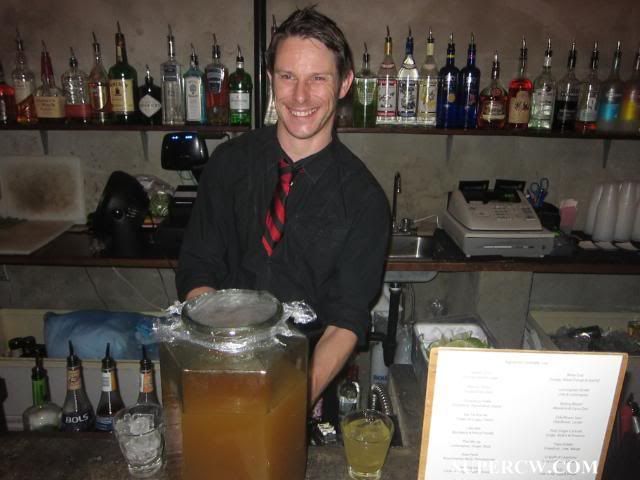 hi ross jackson. hi selena :)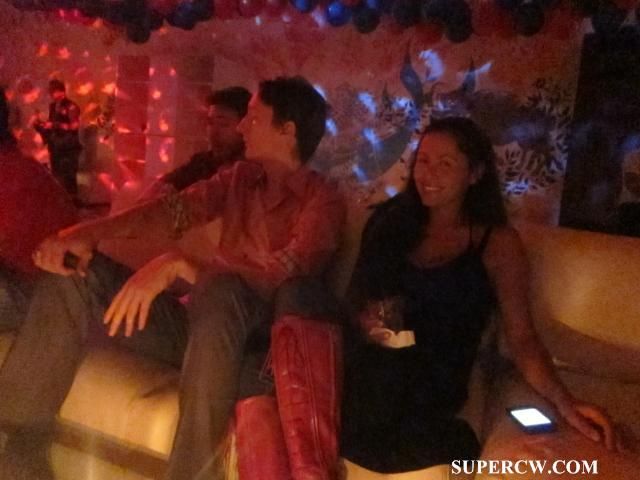 love gelareh's face more than how much i love makeko taking the time to come through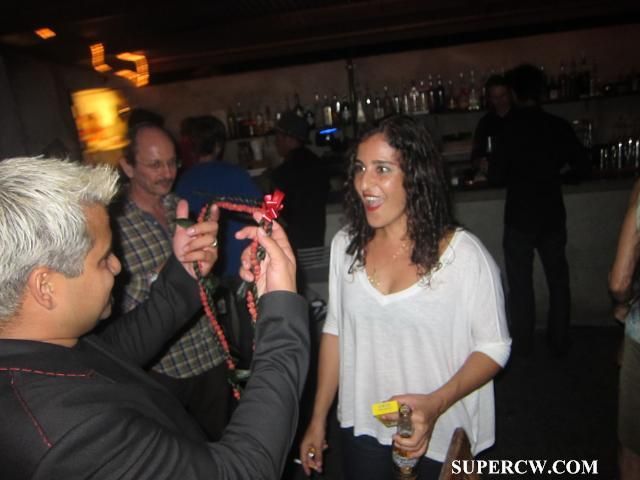 nightlife matriarchs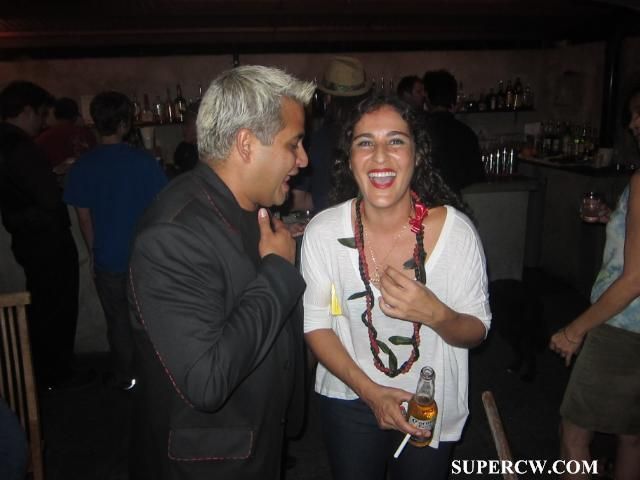 :)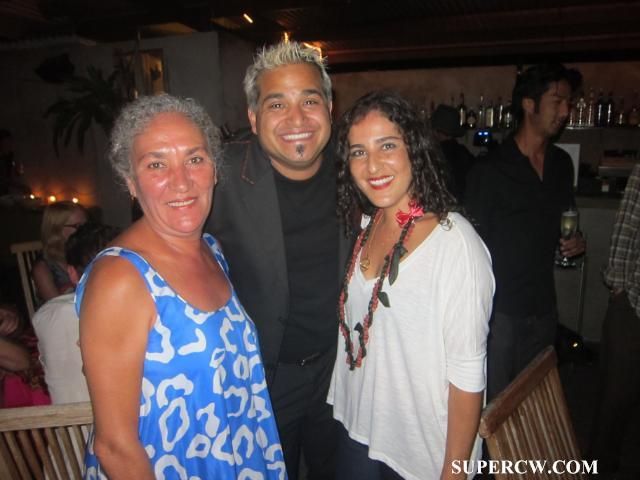 party willis, party cw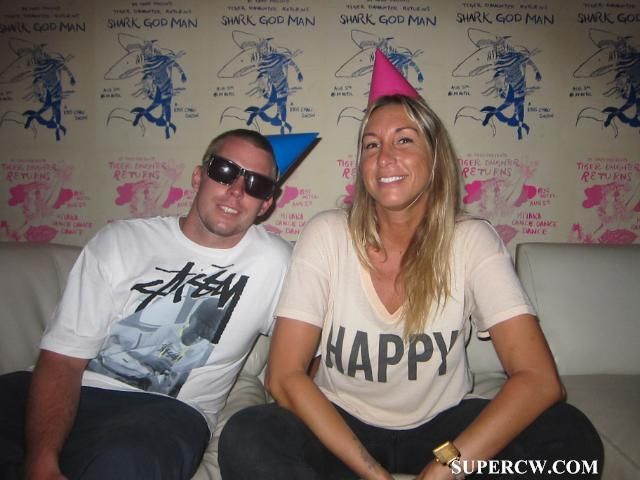 malekoface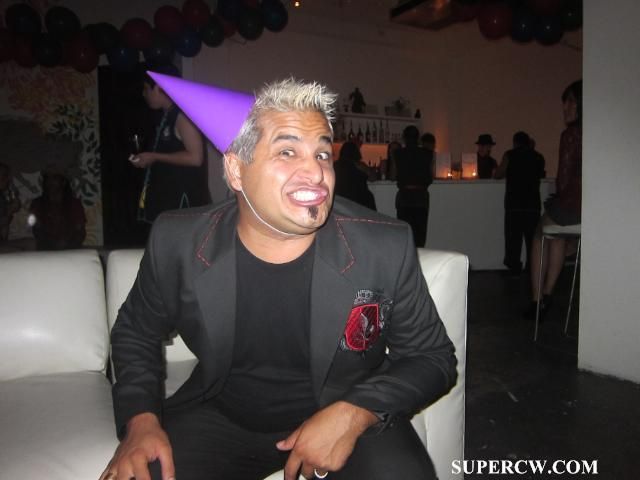 the asylum family came through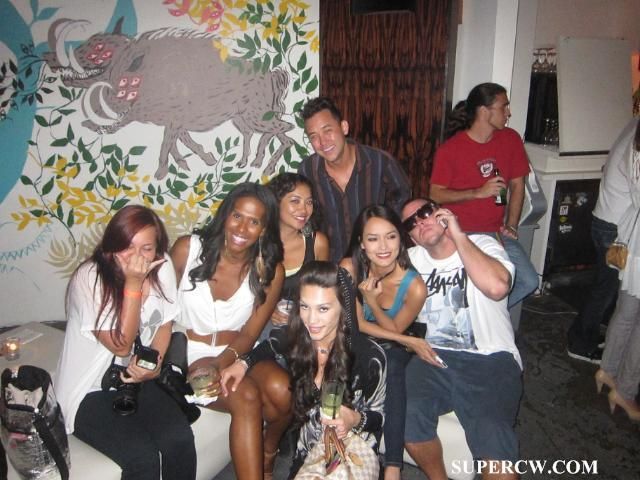 and timo's set was UNREAL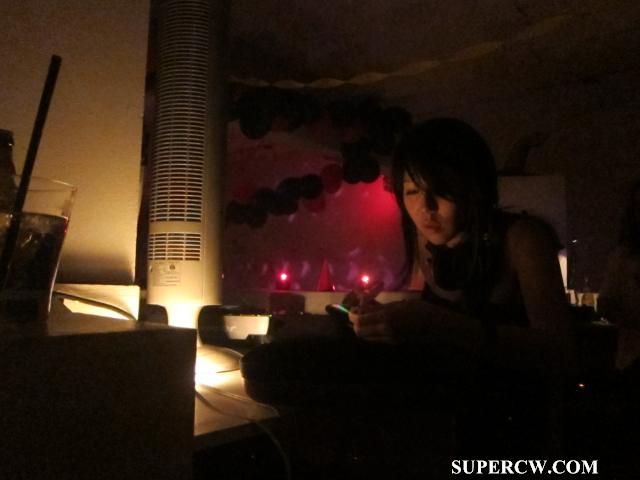 this was a good night to be out
mox :)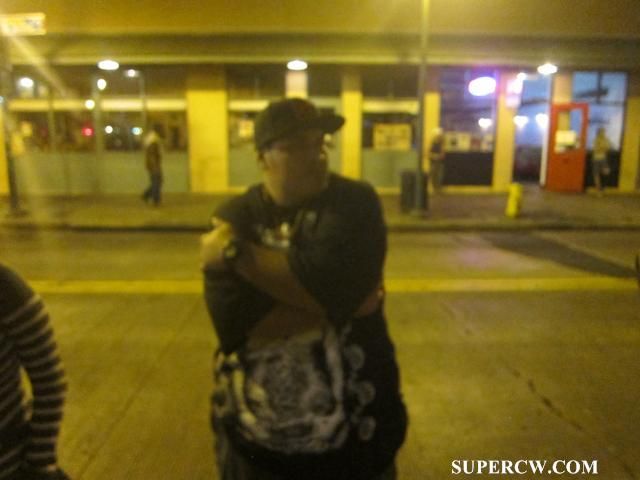 hiiiiiii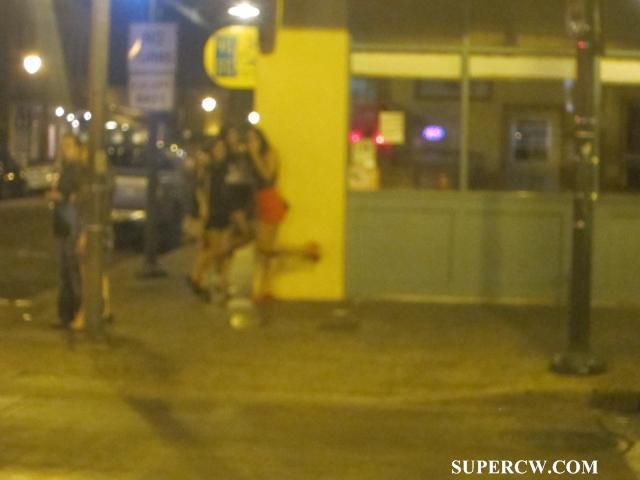 ladiesss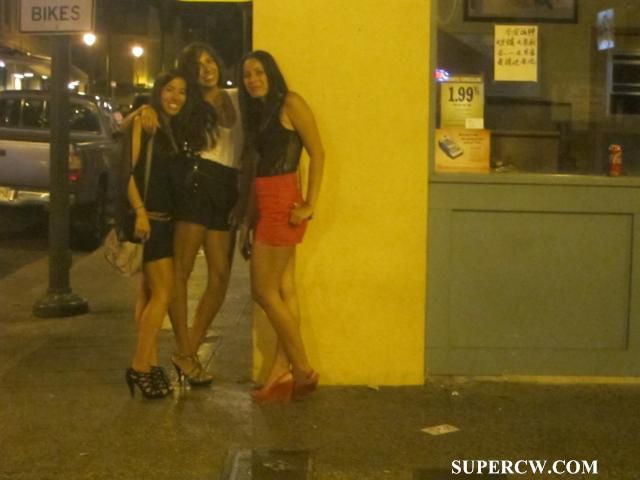 delve is always starting silly shit on twitter. his recent fave was sending @ replies with no other text. it confuses the crap out of people and then in turn makes him laugh harder. i tried it too.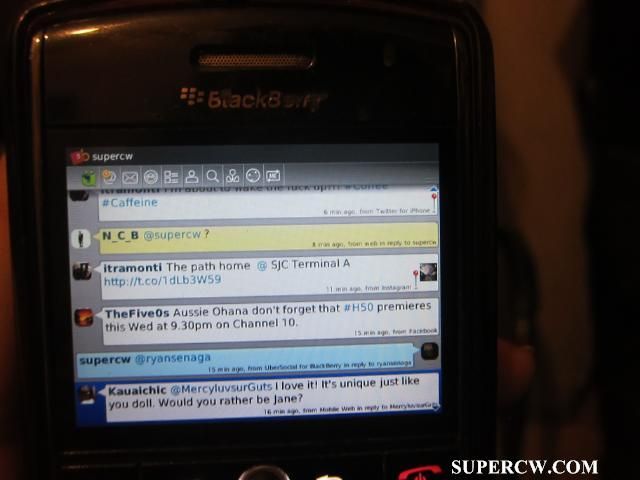 then nina was like "want to have lunch at the pier?!?" and i was like "i guess" but not really in to it. i didn't want to go to the pier. i thought she meant like the pier in town or something but she actually meant HEEIA PIER.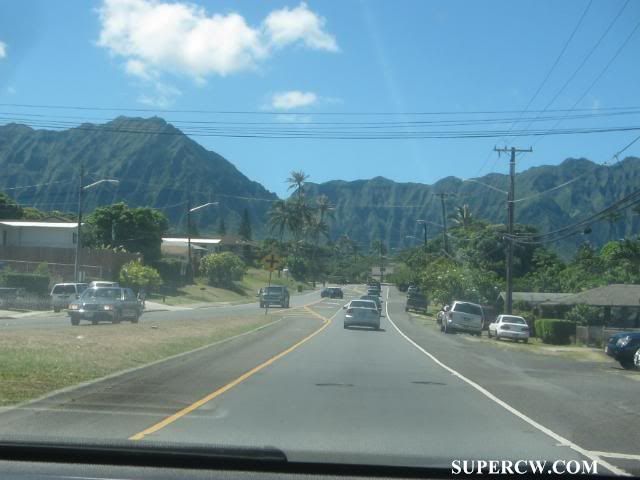 at the end of the best drive ever on the side of the island that's the best ever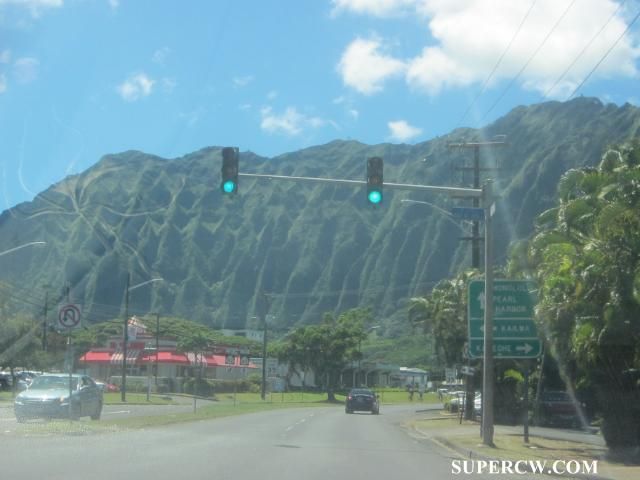 family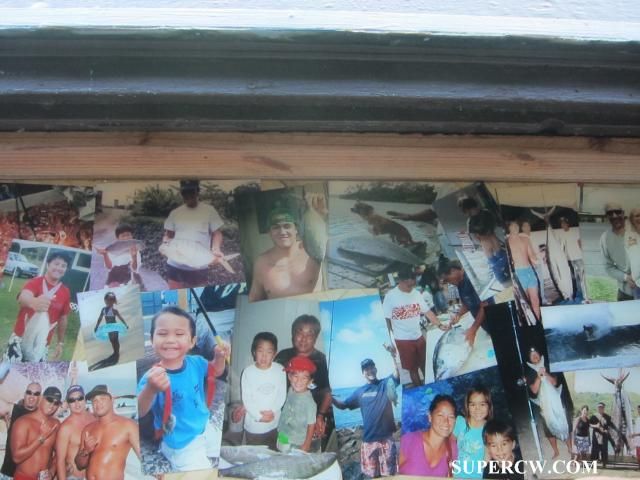 view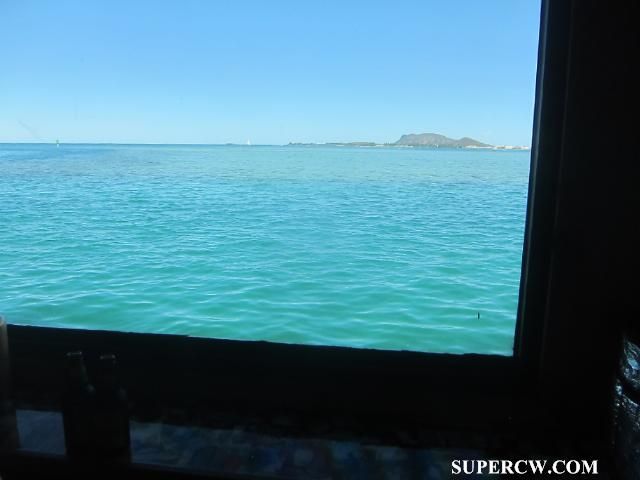 awesome idea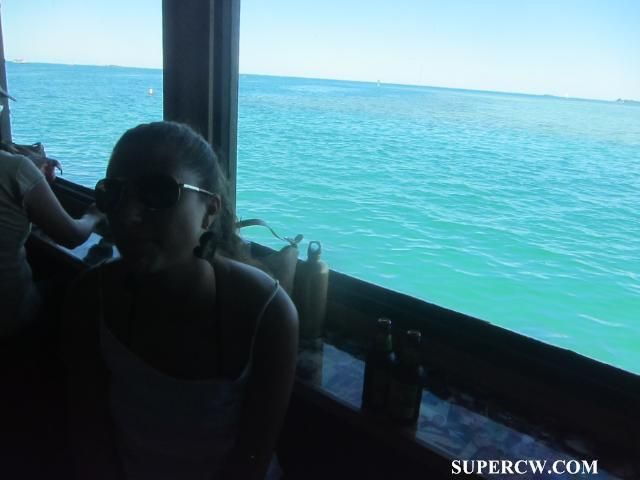 she just got back from jersey at this point and had brought gouch some bacon salt. which he immediately tested out for us. FCKING YUM.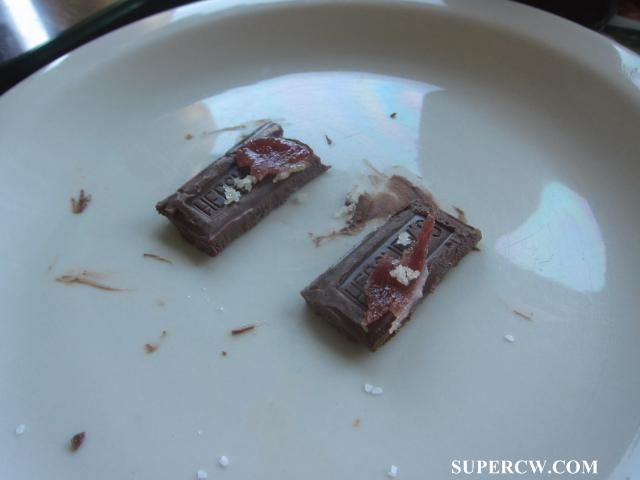 nina and her frequent flyer miles. yay for her, boo for me.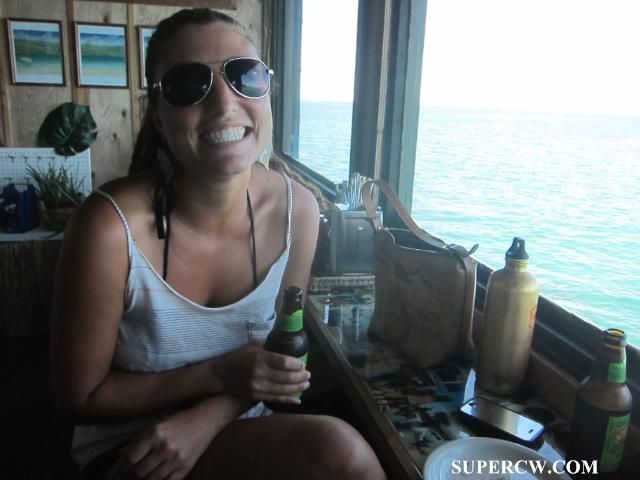 love the east side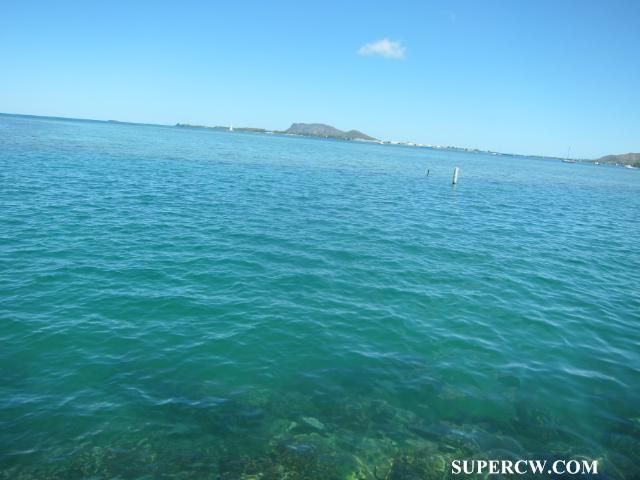 russell was outside with these girls who were getting a hula lesson.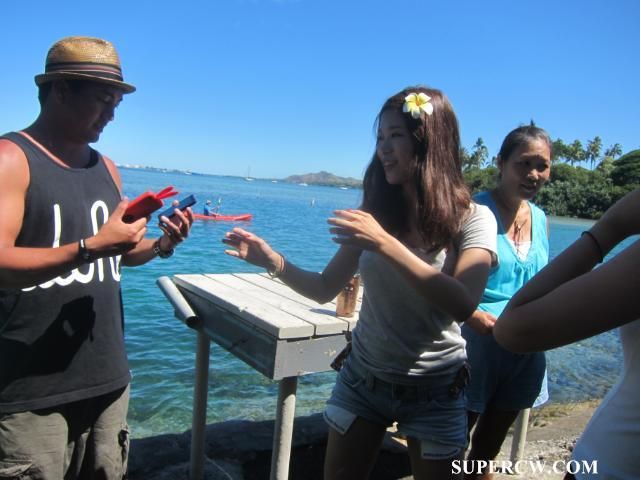 we didn't realize it until later that they had taken the bus to the pier from waikiki and just met them and got the lesson super impromptu.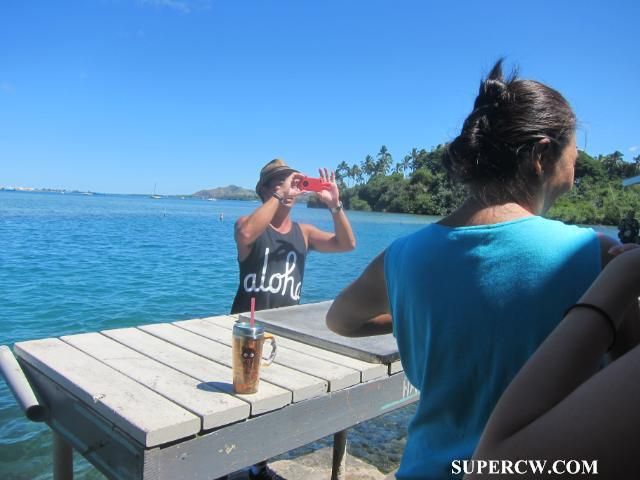 so cute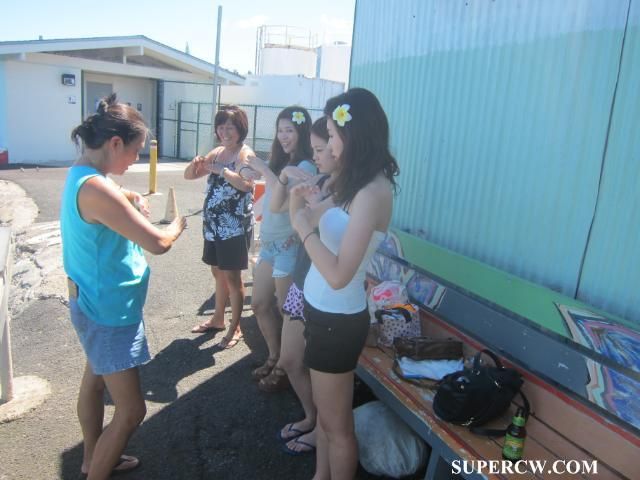 so ya, in case anyone reading was wondering how vertical junkies russ has been doing these days the answer is UNFUCKINGBELIEVABLY GREAT!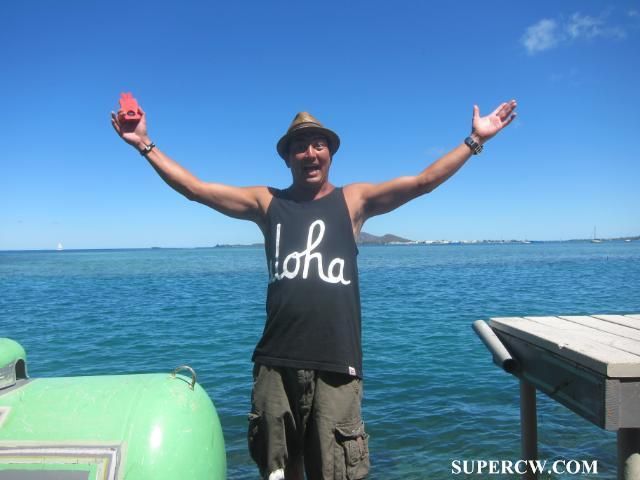 it's one of those things where you're like "how come i never see you!!!!" then you're like "awesome that i never see you" he's doing gooooood out there.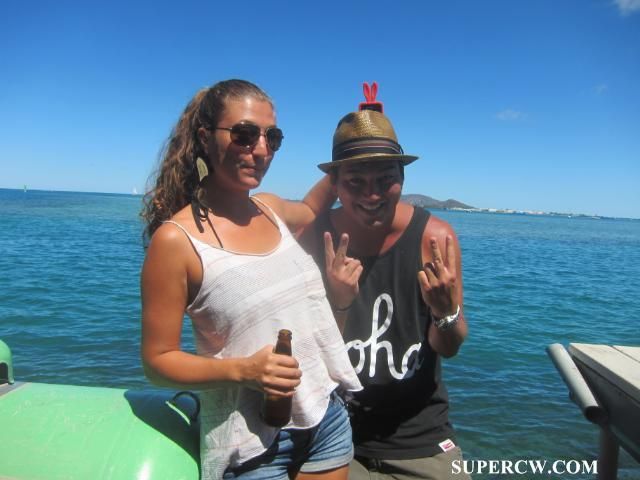 mark made us some ceviche that broke our faces off
the he cut up some apple pie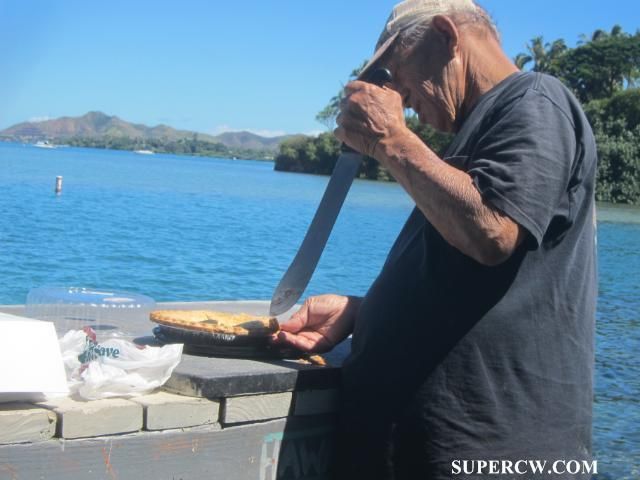 then we drove even further north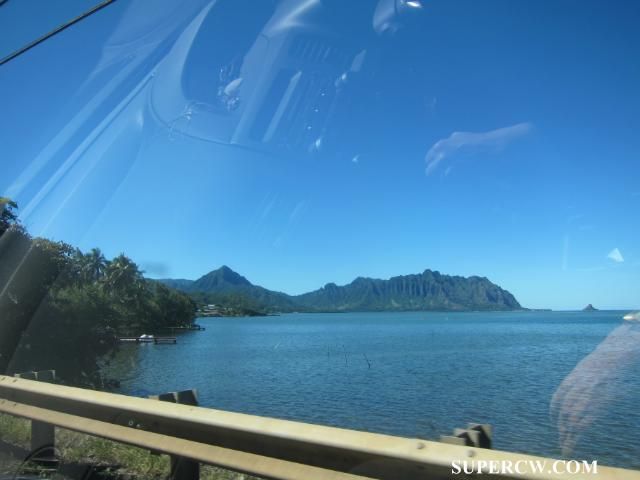 if you're in kaneohe you might as well go to kaaawa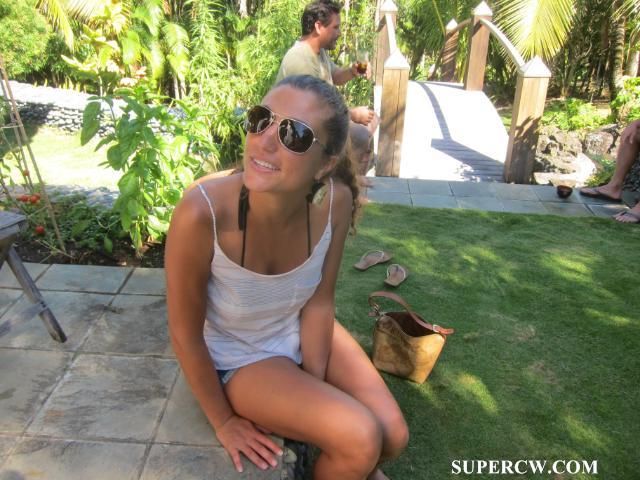 to see zana and CHUCK!!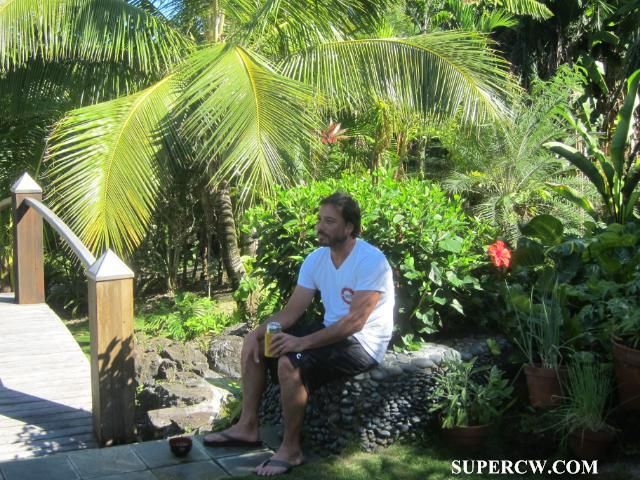 sundays with zanachuck are one of a kind. steven parker was up there which means bbq.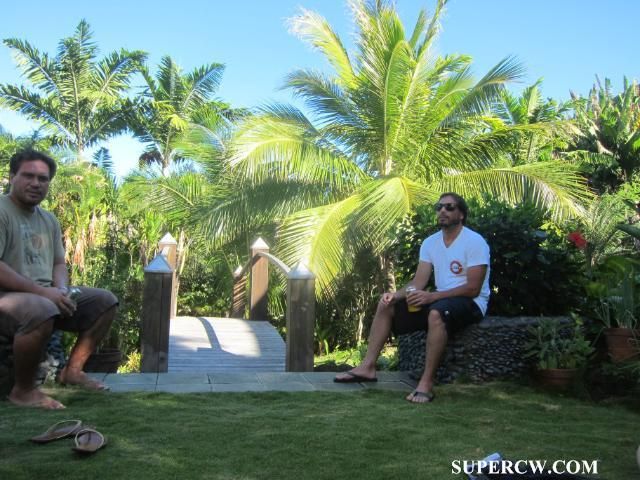 zana made this wicked dip for the chips that had all kinds of non-food food in it. like that greek yogurt.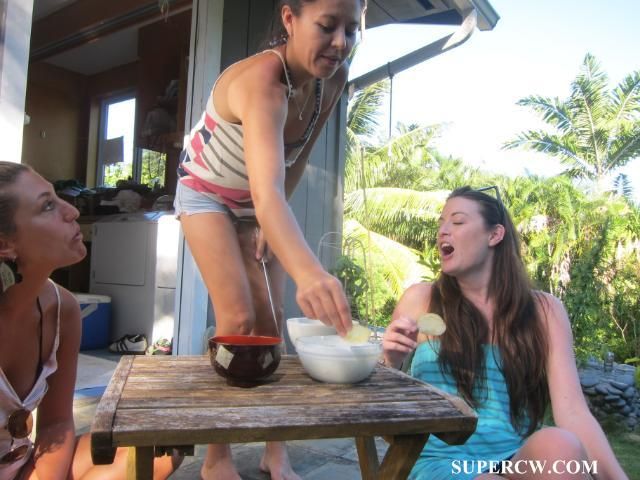 sunday afternoon detox, if you will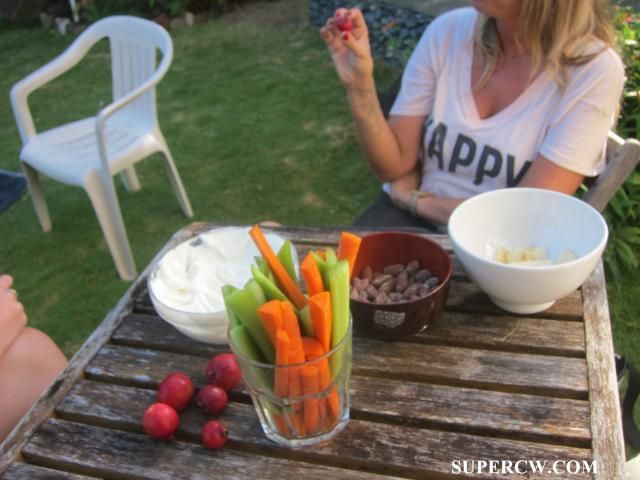 ninacam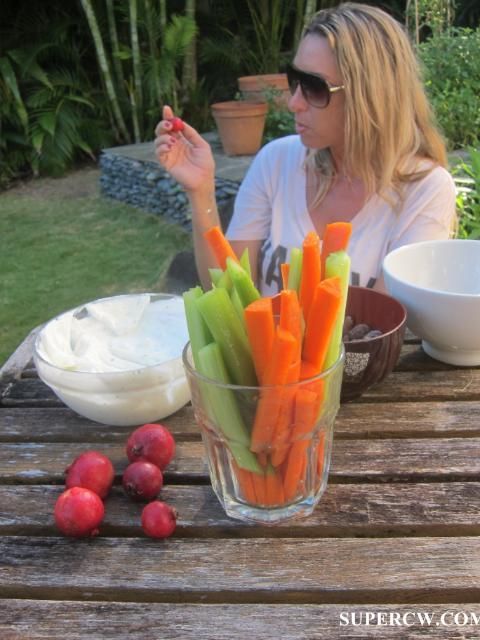 so anyway. that's me. i have more pics from the past month i will probably get more soon. as much as i want to retire this i think i still have some in me. after a month or so of looking through the archives and enjoying the crap out of it i think i'm going to power through and keep going. too much good stuff going on. not enough of it getting out there. some of it doesn't need to be. some of it is obnoxiously way out there. i do see a happy medium though so…. brb.