lots and lots of work. but it's fun. workfun.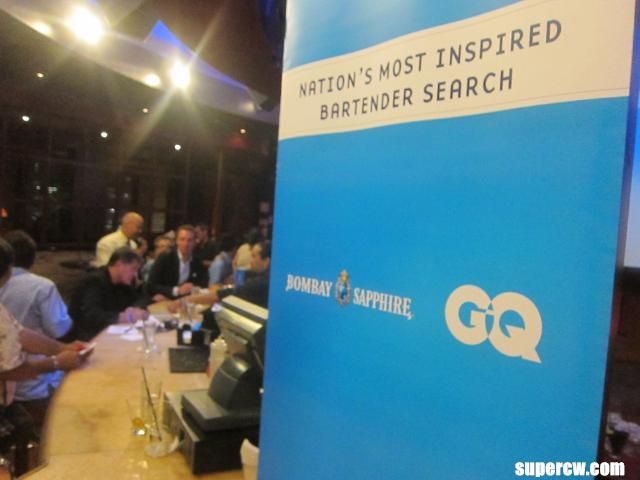 last week i still had more Bombay Sapphire to do. this was the nation's most inspired bartender. i love these. sommer got them a super nice giant sapphire trophy to put in their bar along with their trip to compete in vegas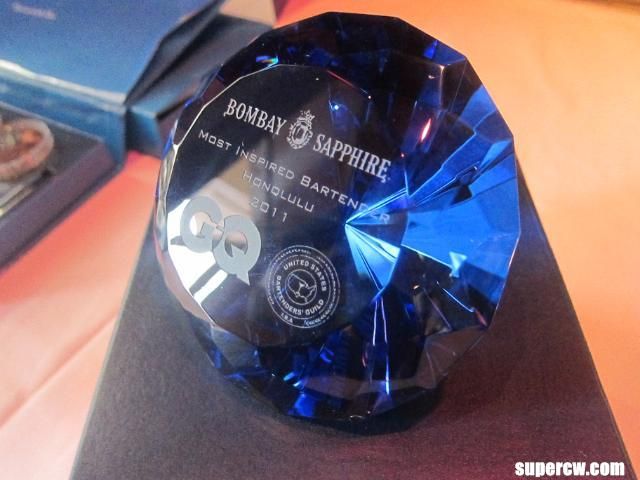 the thing was massive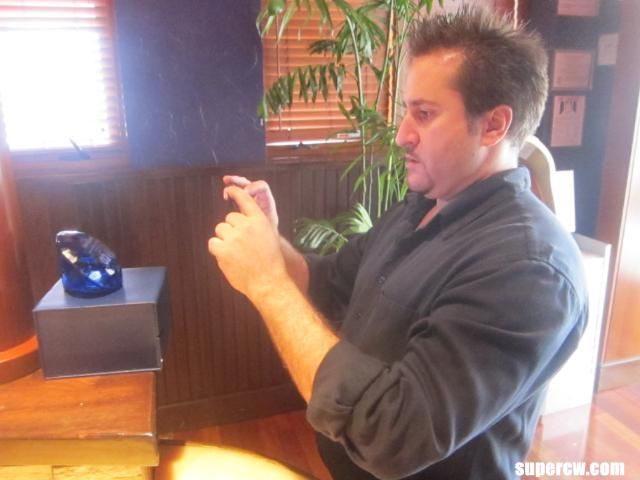 these things are always more fun when everyone comes out to watch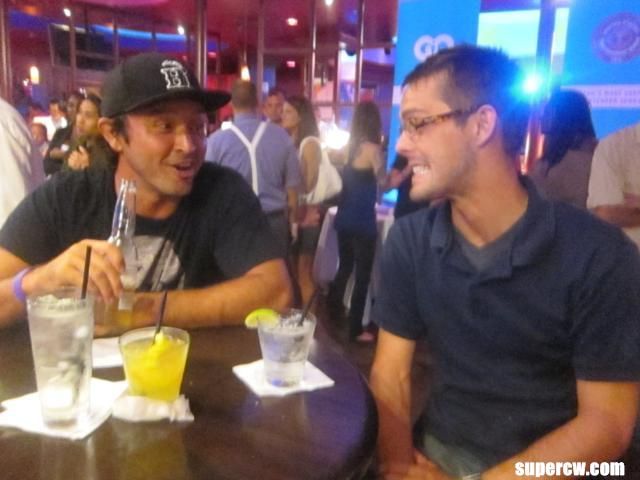 i took this before we knew who won. but HEY! [spoiler alert] sam treadway from the lobby bar won!!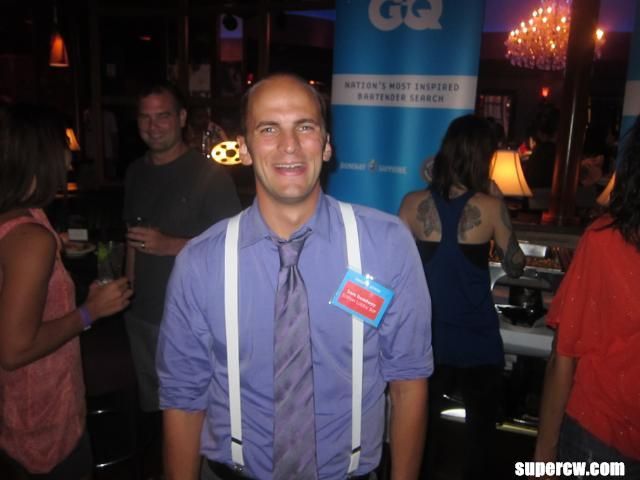 although i have to give props to christian self, omg….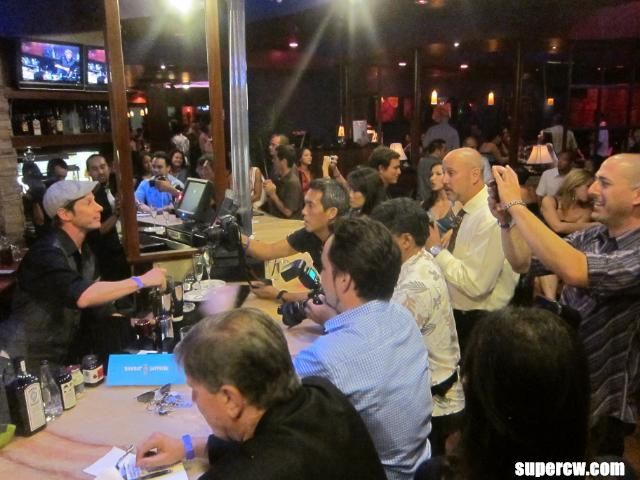 not only did he find cornish clotted cream in hawaii, he used it in his cocktail, WITH jam… and served it with a home made scone.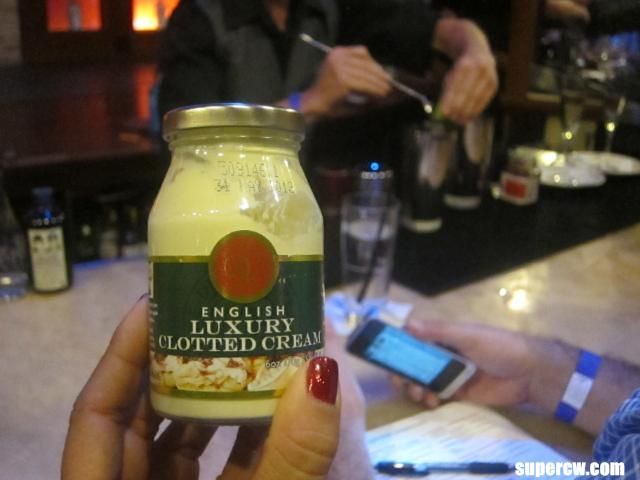 cisco and roland i didn't see you guys last night at soho you definitely owe me a tuesday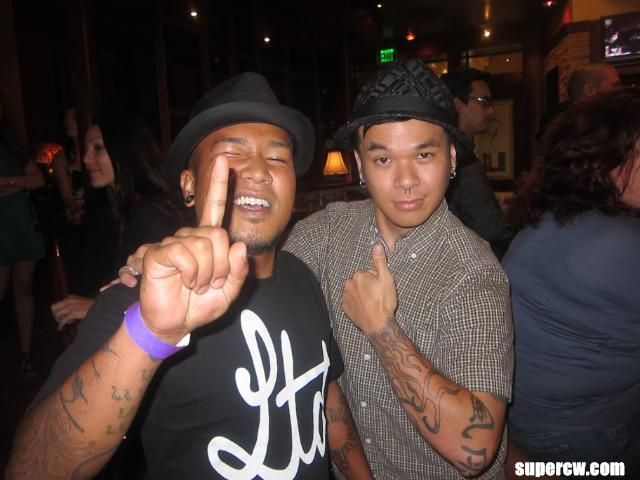 justin from manifest had by far the most chee-hus in the competition. probably also the most chee-hus ever in pearl ever.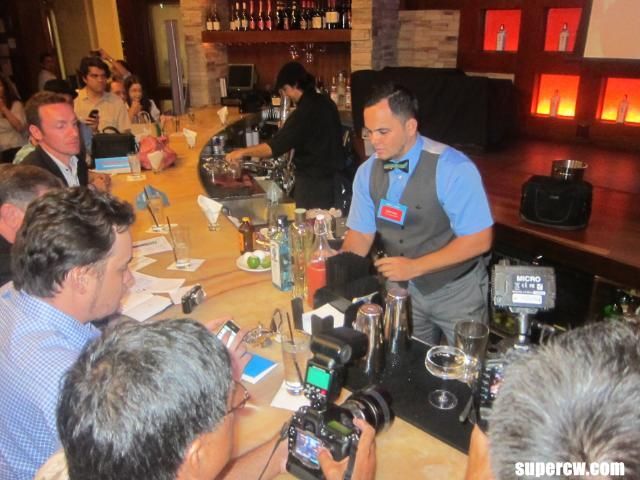 this was delia from maui's cocktail, it was a sapphire bloody mary with all locally sourced salts and noni juice. it tasted fcking fantastic.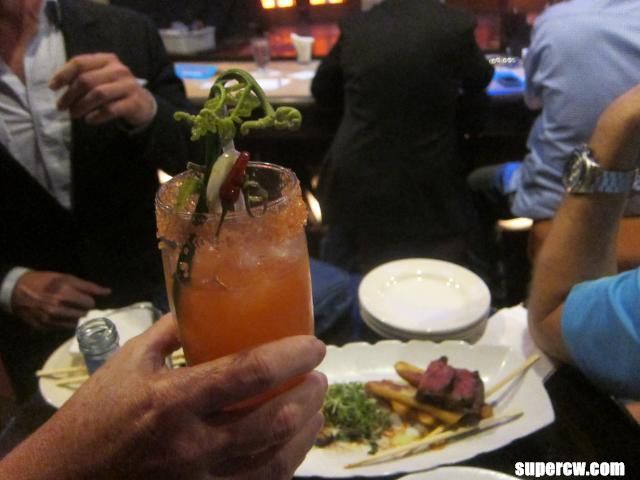 and oh, you betcha i was trying every one. thanks boss.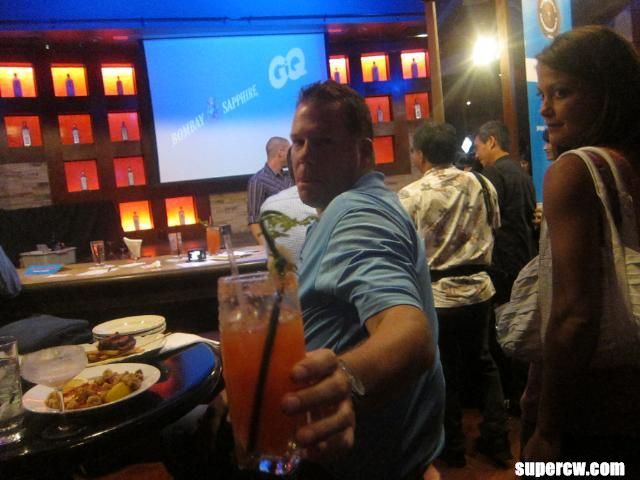 congratulations again sam. whatever that orange cocktail thing you made for me and flash on 4th of july still has my liver spinning.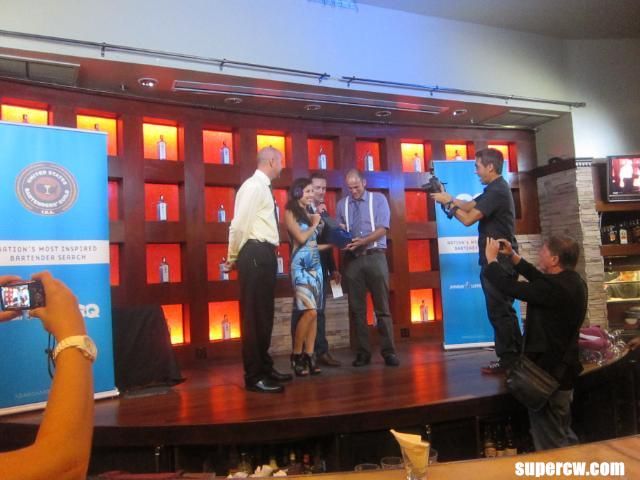 then dear lord foodie cocktail foodie food food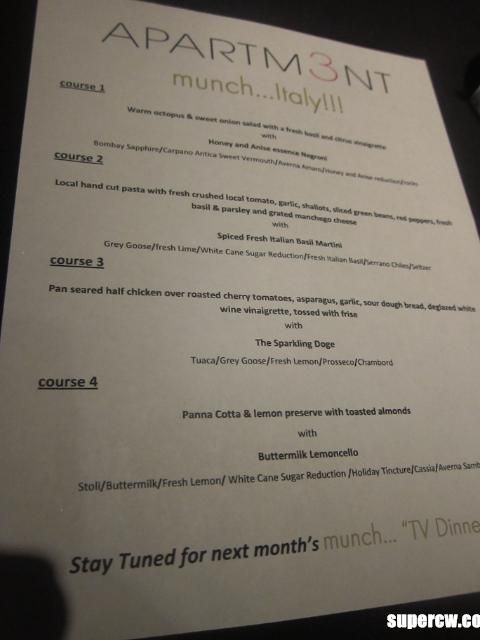 yes that was a four course italian themed dinner with cocktails for only $40. every third thursday at apartment3. and the new chef? AH-MAZINGGGGG.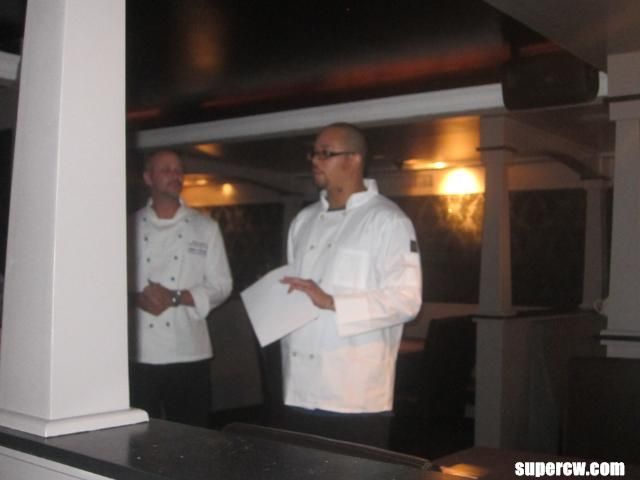 gobbled up my grilled squid and maui onion salad before i could get it. sorry.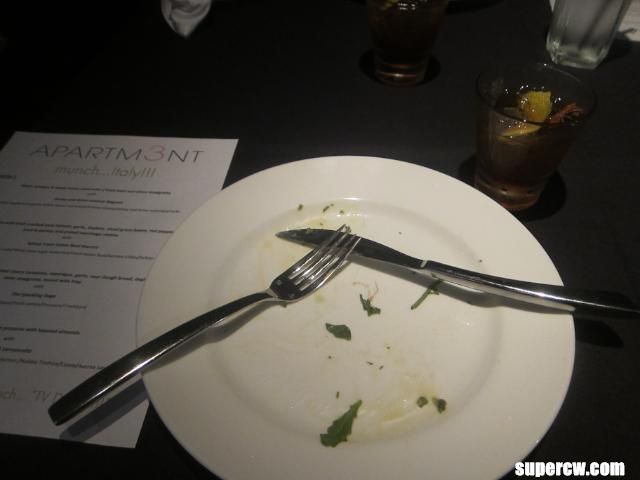 nah, but vince's was still there so here's a pic. the consistency of the squid was soft not chewy because it was perfectly grilled which i haven't had since i WAS in italy. AH-mazing.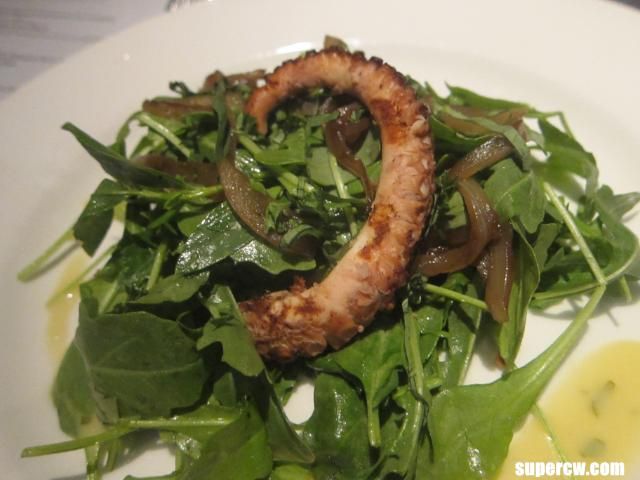 eddie came over when vince arrived and said he was gonna kick his ass for keeping me waiting. then said nah just kidding muahmuahmuah.
what eddie didn't realize was that i gave vince like 10 minutes lead time to get there and eat with me. kisses definitely in order.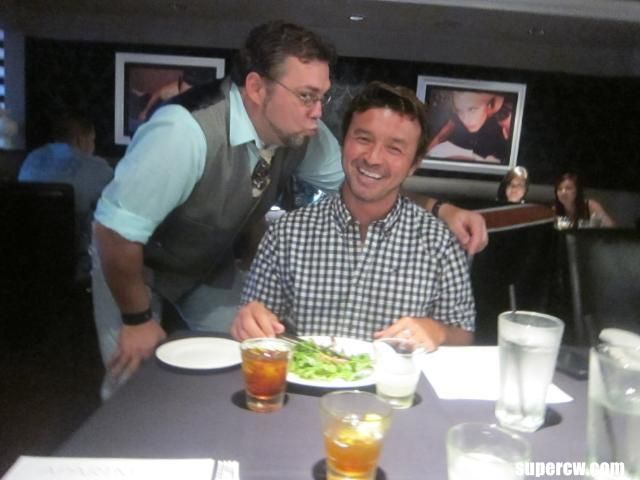 i hate chicken. i hate chicken but i'll eat it. it's seldom cooked right to my liking.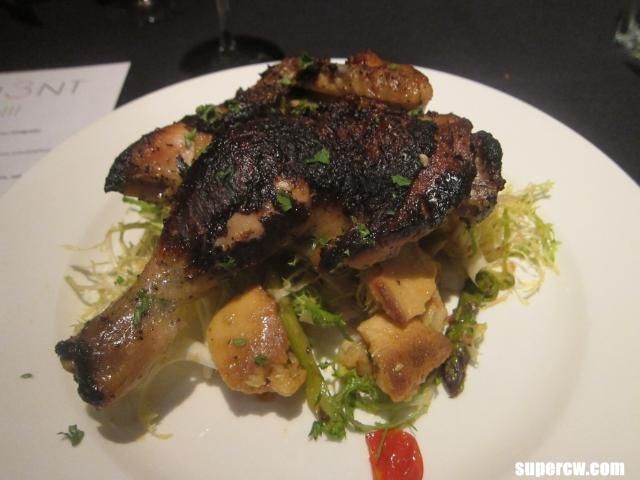 this was perfect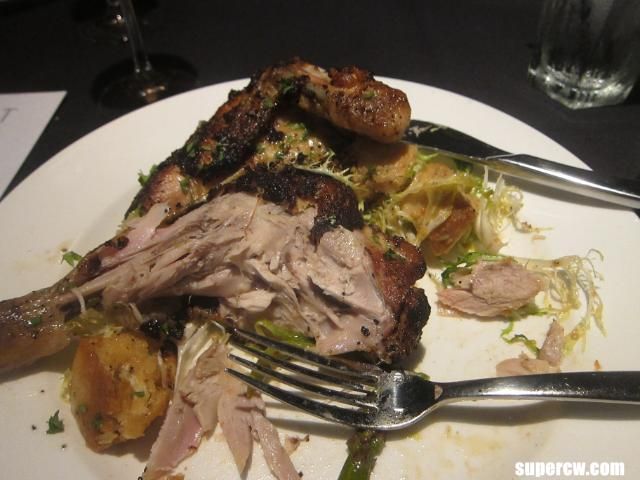 pretty much the best munch i've been to ever. ever ever. and i've been to a lot. the next one is southern i think. tv dinner theme. OMG I CAN'T WAIT TO SEE WHAT THEY DO.
then back to broadcast. IT'S STILL AROUND. live music in chinatown. usually people that have us going "wow i didn't realize we had so many good local bands" or "oh hey! that guy from ctrl alt del has a new band!" or "woah this band is so good" or "i want to marry that mc too bad i'm a female and she's a female, oh wait that's legal now."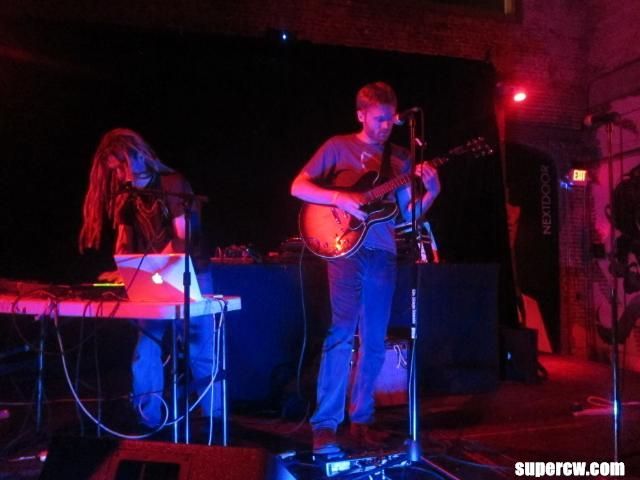 robert kaneshi is by far the funniest guy on twitter i know in real life. facebook too, but only because he replicates to both.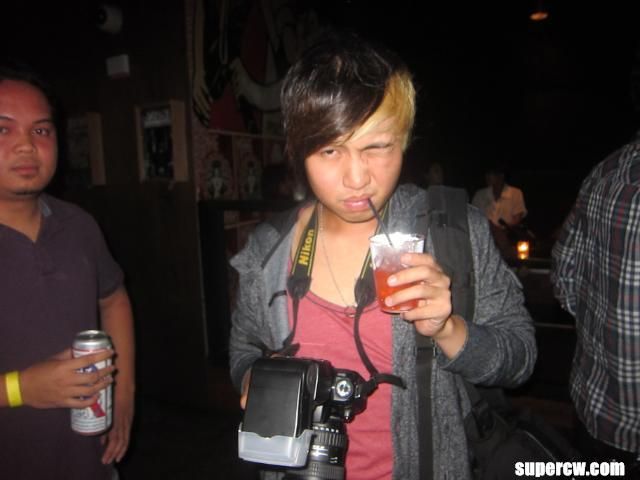 tonight was fun. i wish all you people came out more. or maybe you do. i wish i came out more. or i wish we were all out at the same time more together.
so much good stuff on the internet these days. rudified is KILLER photos, sweet lychee has the most comprehensive and informative blog and you all know tracy. simply put: these chicks are bad ass.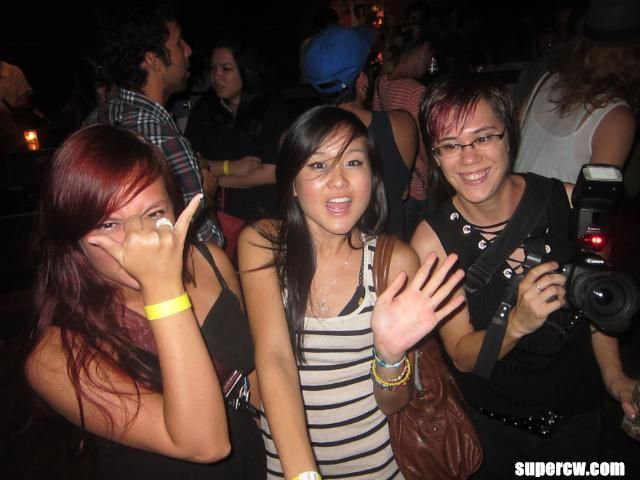 lovelovelove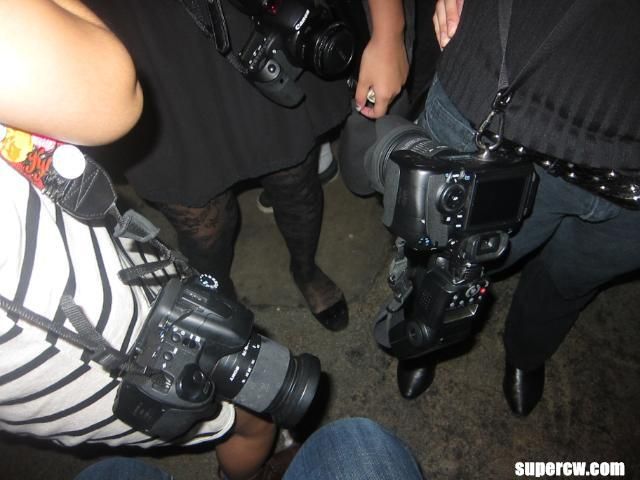 it's not funny but kind of is, my camera took a major dive tonight and the whole front of the lens broke off. it still takes pics but i think i need to start thinking about a new one. ps: love the lemon hi flyers.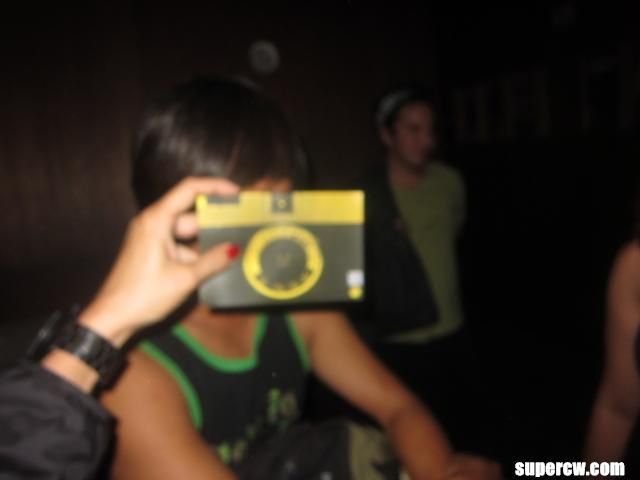 justin from ctrl alt del (r.i.p.). his new band is squid vs. shark. justin is one of the most talented musicians i know in real life. he likes to write all that weird/awesome electronic/rock music. and give bands cool names.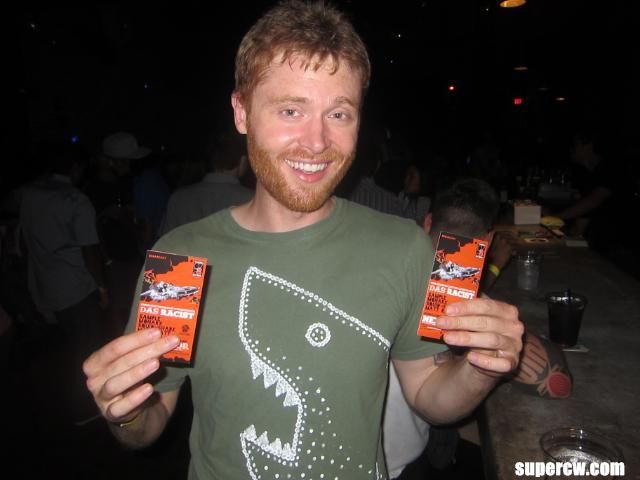 woah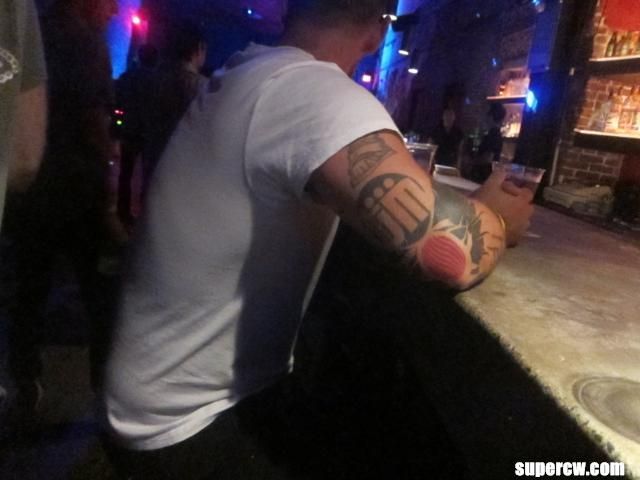 the opening sets were quite dance-able. i told kristen she should download a glowstick app.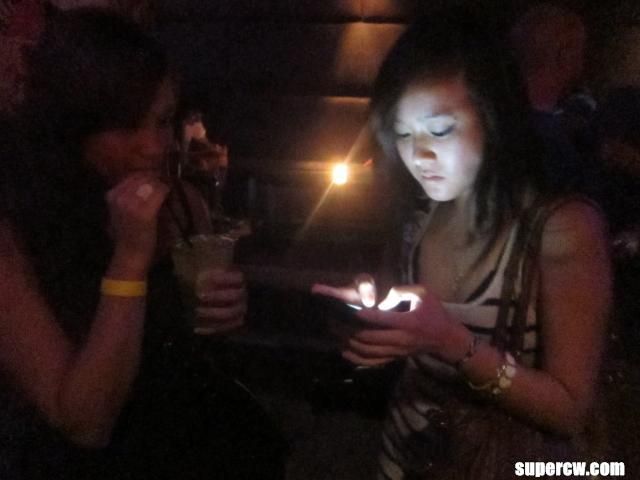 SO SHE DID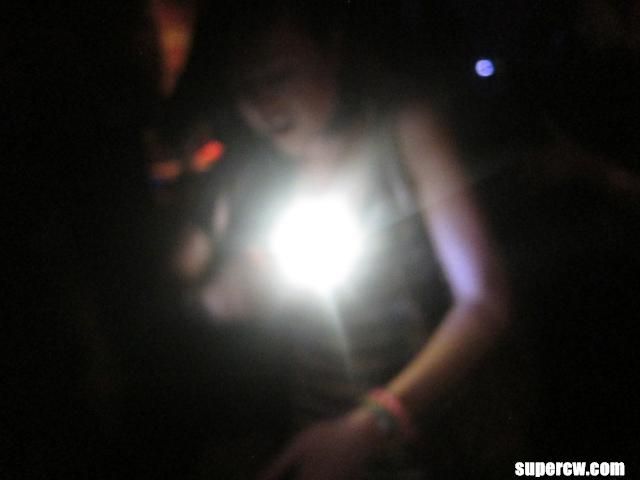 my favorite peoplescouplespeoples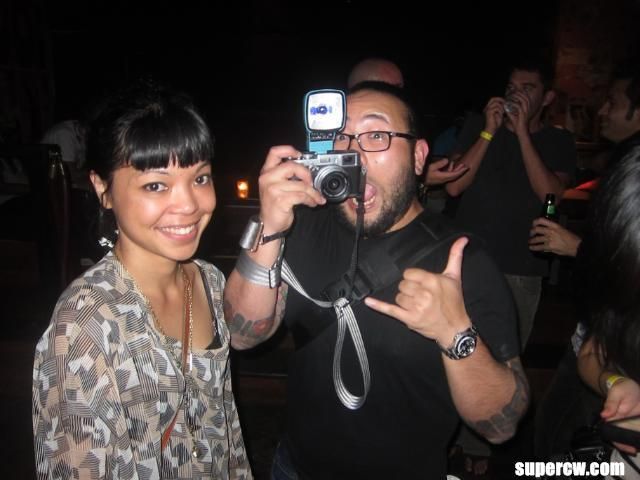 sayhitu! (sayhitoo?). dunno who's more lucky her ted or her but ya, loving this. ps: das racist? FUNNIEST COOLEST DUDES EVER.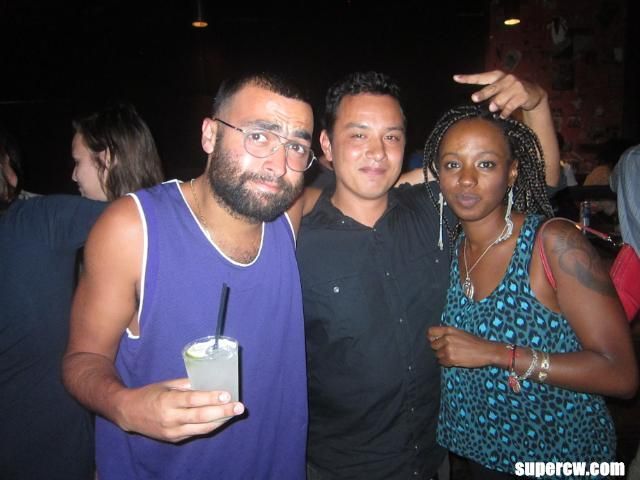 lotsa support from the hip hop community at this show tonight. and you can tell from just one face.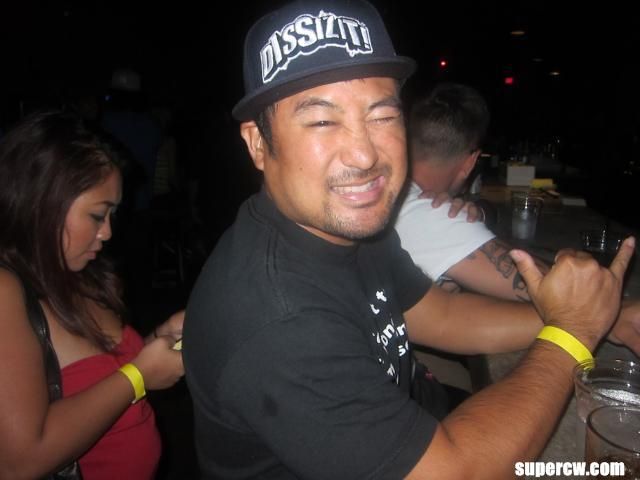 i told miya about the time zana had a disposable camera and was taking pictures then showing people the image like it was digital, but on the back was just a Polaroid taped to it. funniest thing ever. so she put the partyyyface on the back of hers. love.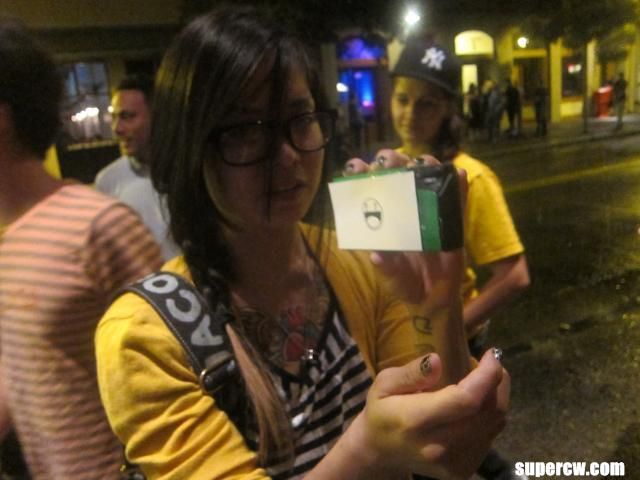 BAD. ASS. CHICKS. (part MCMLXVVIII)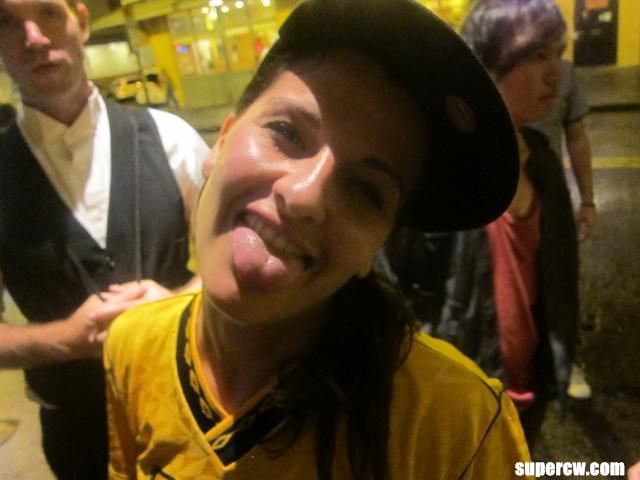 lance i'm dying for your sleep schedule. you show up everywhere just as i'm leaving. and i'm reading the most epic tweets from you just as i'm waking up for workkkkkkk. ps check out his…..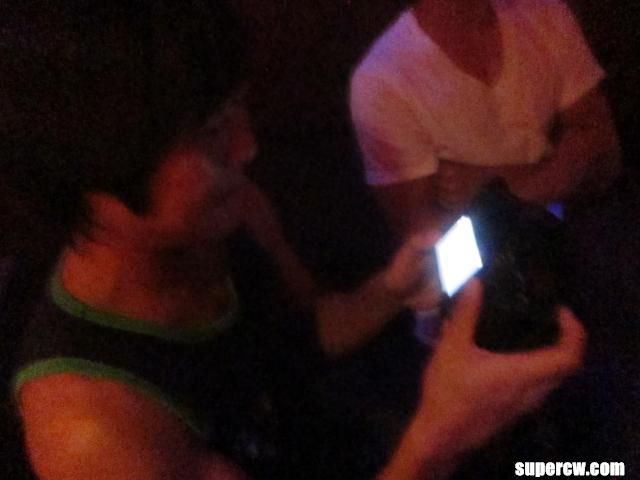 ….of das racist!!! coming soon to contrast.tv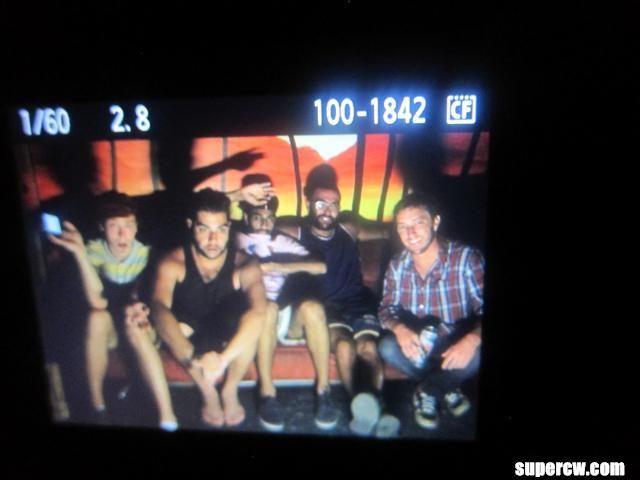 meanwhile OMFG THE MONARX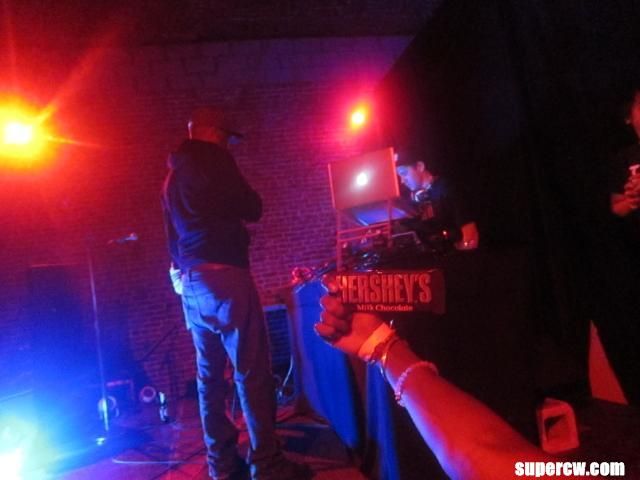 never tell me there's nothing good to see here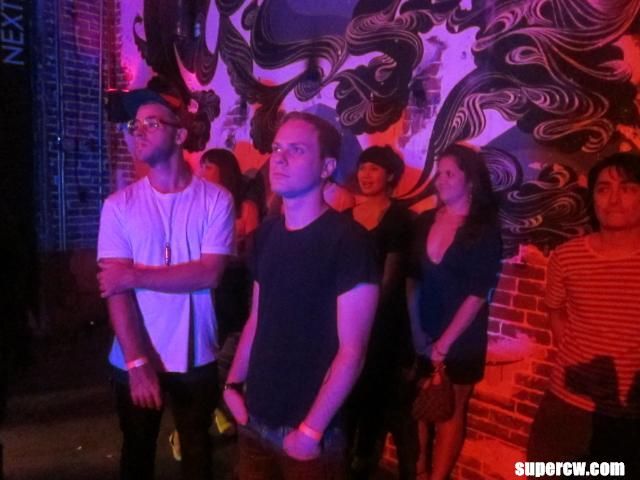 BECAUSE THE MONARX IS SO WHERE IT'S FCKIN AT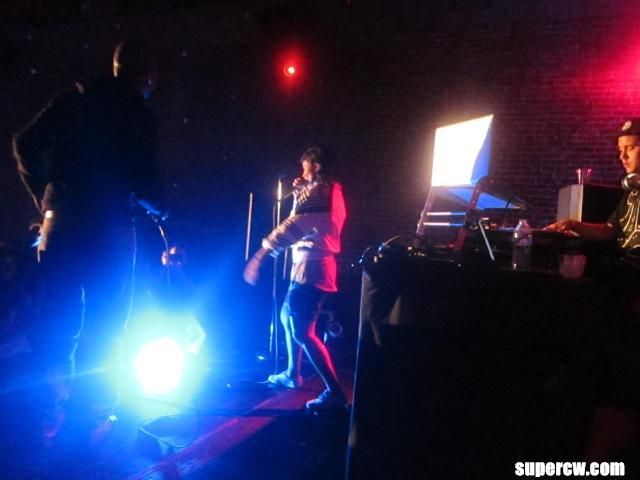 i can't tell you how awesome they are because i "always say everything is so awesome" but you know what i say that? BECAUSE IT FCKIN IS.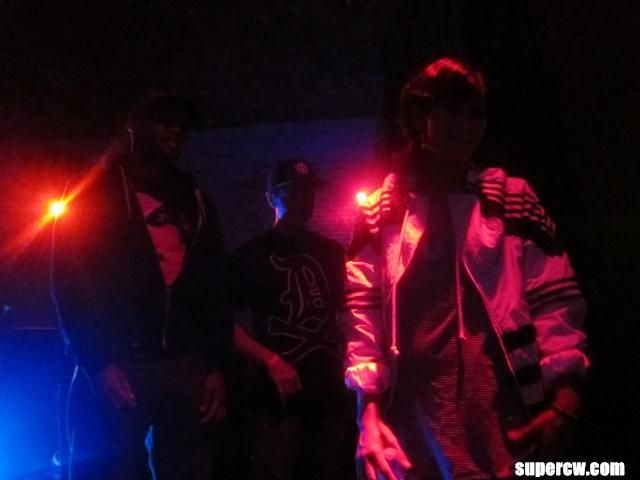 ten? TEN?!?!?!? yup. it's him. i heard he was back TEN WHAT ARE YOU GONNA DO NEXT!?!?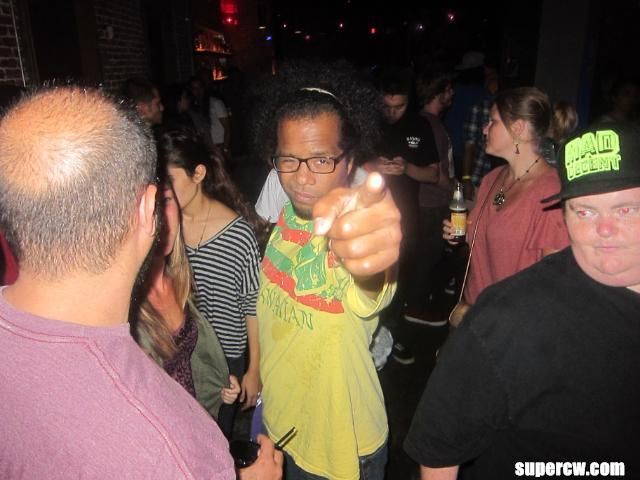 obese jesus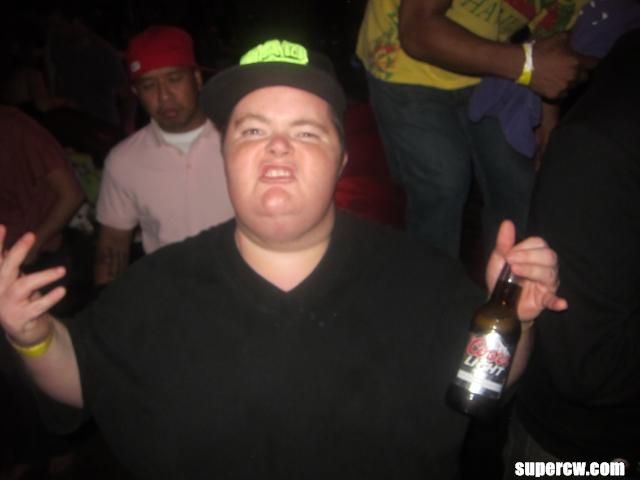 das racist time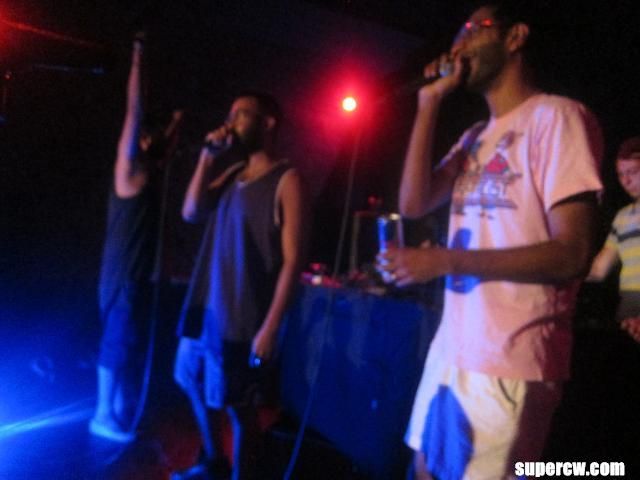 haha they were wobbly and awesome.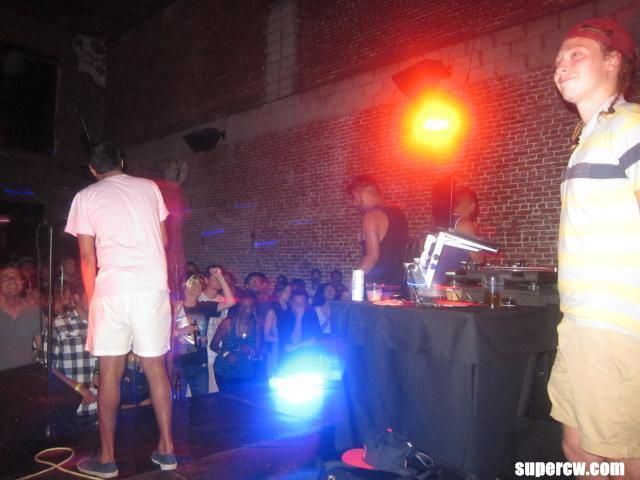 wobbly is the only word i can really find to say how they are. i know nothing about their style. it doesn't *exactly* speak to me but i was digging the energy in the room.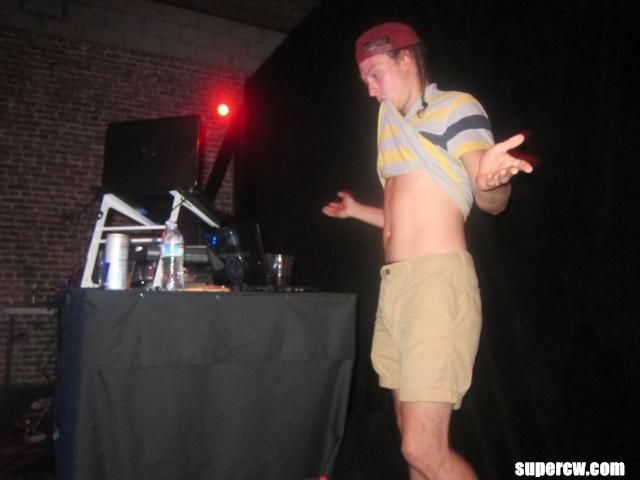 then it was friday. way too early for this.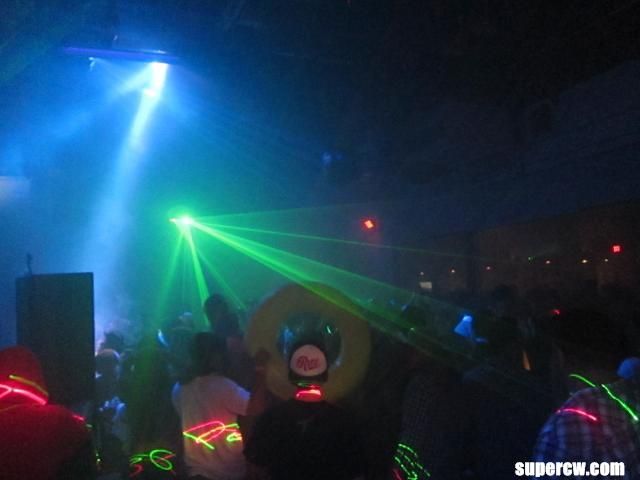 HYPERCRUSH!!! did you go? the show was unreal.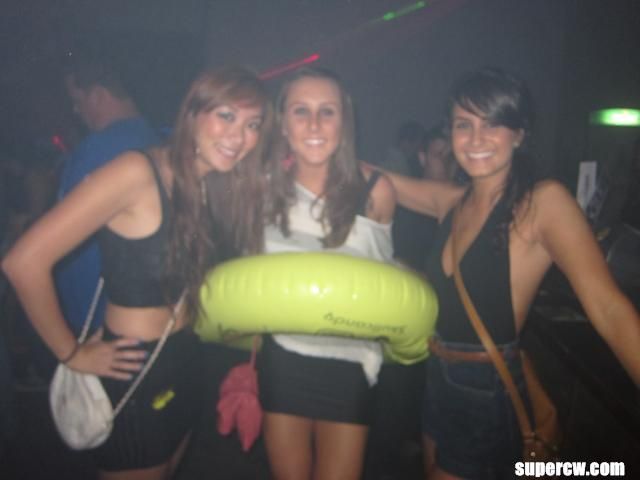 dj soundcheckkkkkkkk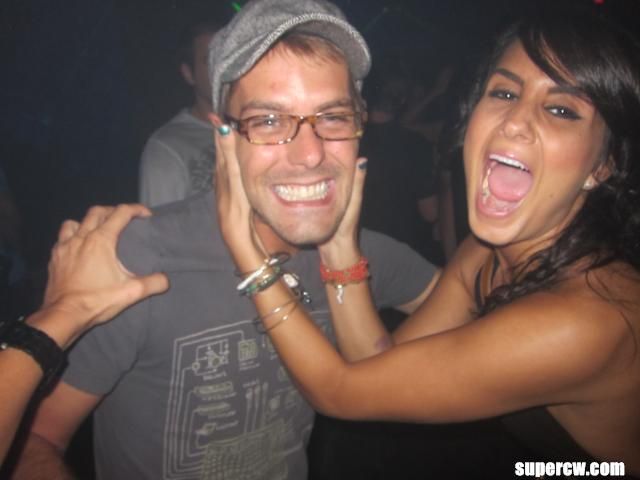 i had listened to their [wildly popular] myspace music page when RP was all excited that they were coming for his birthday party. i wasn't super feeling it. sounded more pop than electro or dance or hip hop to me. "Wait til you see them live" everyone kept saying. so i did. and woah. WOAH.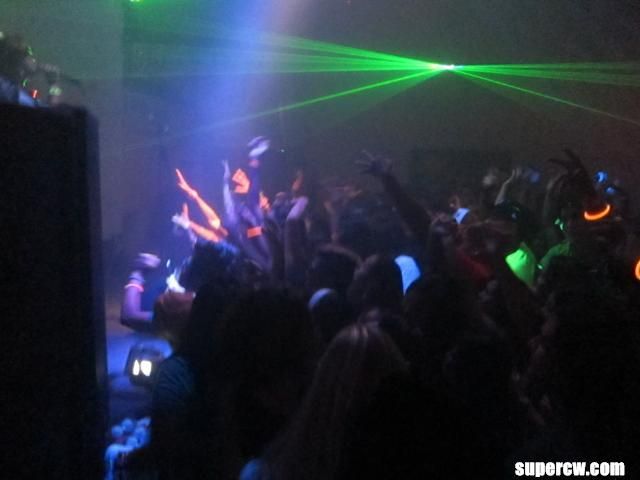 they BA-ring it.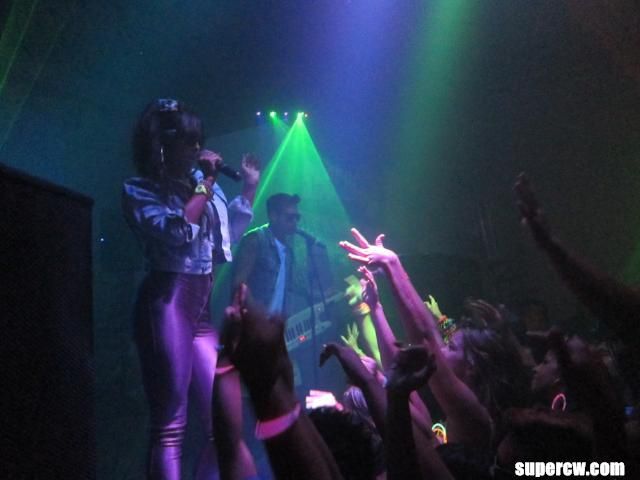 the show was so hype. the music was so hype. THEY were so hype. it was almost too much. fun.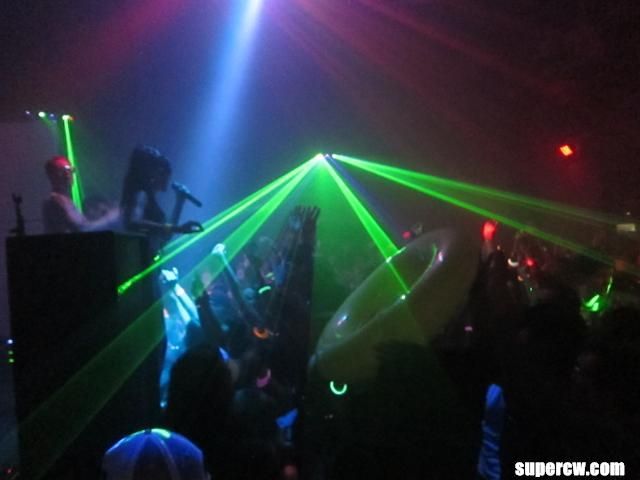 and everyone, EVERYONEEEE but me knew their music. even byron the furr who came through telling me "oh yup i've been playing their music for years"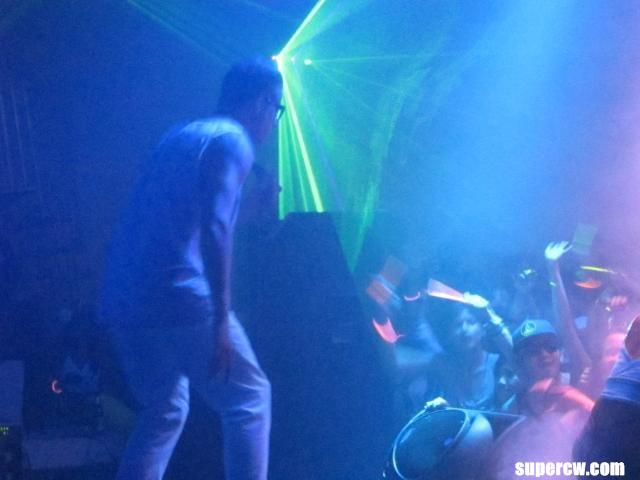 so awesome to learn new/old stuff. what the hell was i thinkinggggggg not liking it at first. then again, i hated raisins when i was young, now i love them too.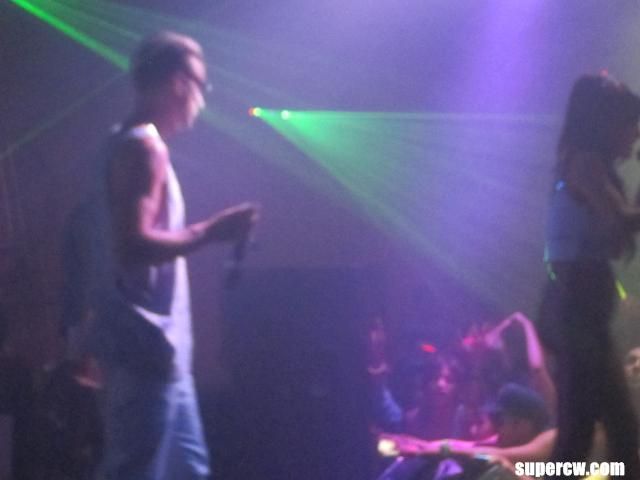 oh, ya – canon s90 is completely on it's own brain now. no focus when i try. only when i don't. so this one of michele mak (LOVE HER) looks like this. cause i tried.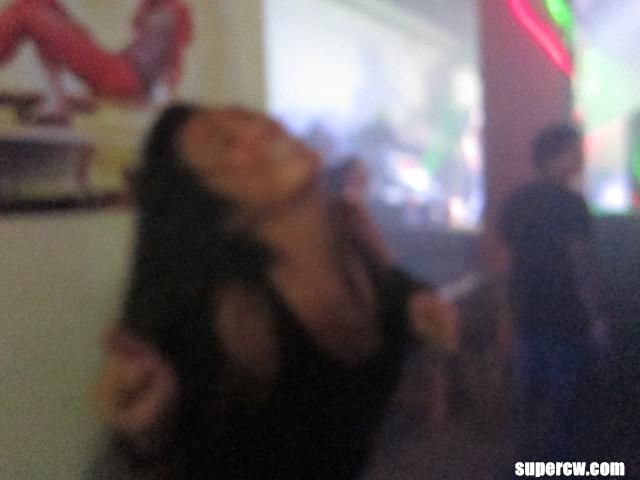 i kept trying.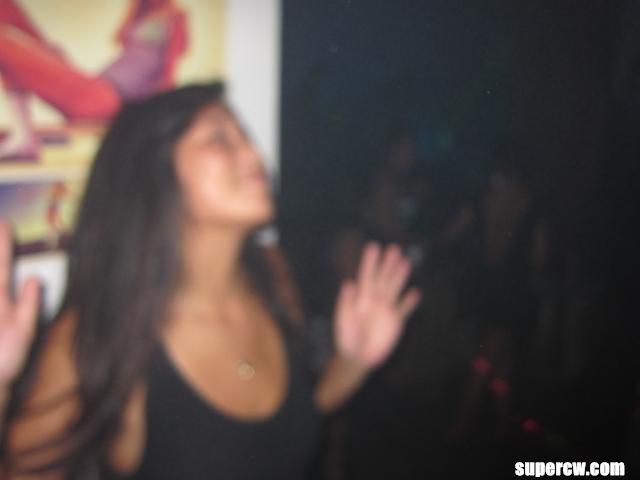 then i went to the other side of the room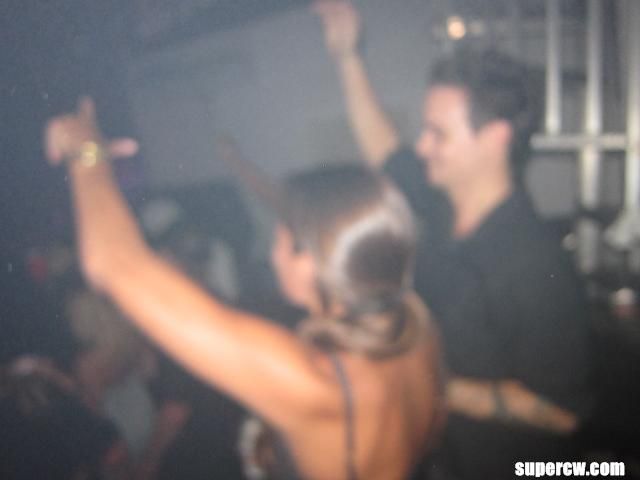 the fog wasn't helping. i needed to keep my flash off. every flash-shot looks like this, jeez.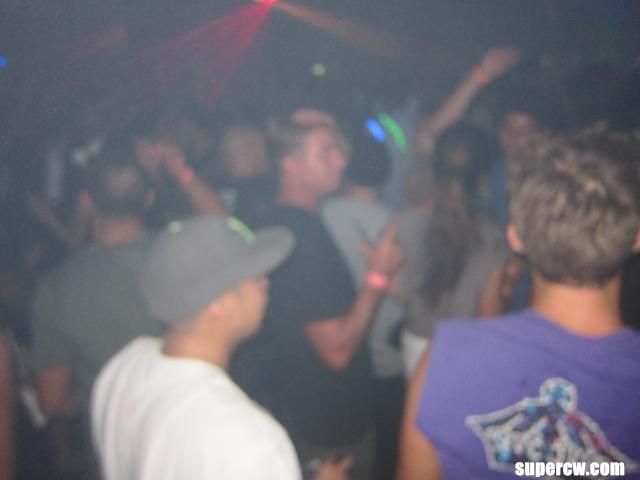 casey evans never leave hawaii again, thank you -everyone in hawaii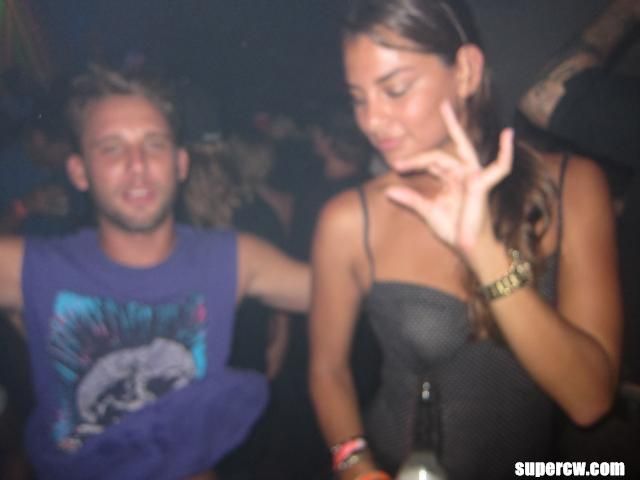 baby kono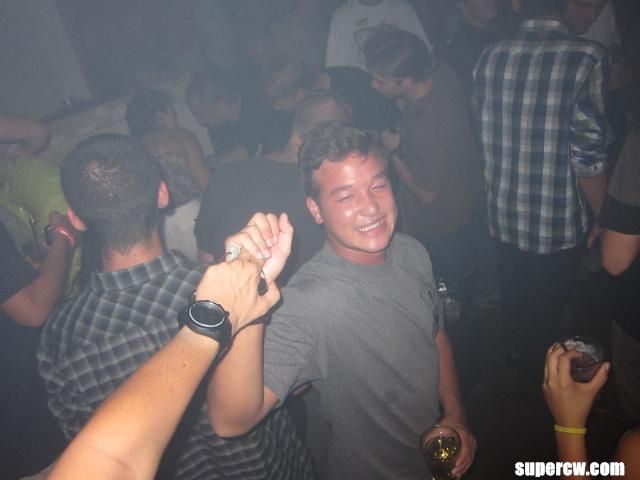 THE CRAZY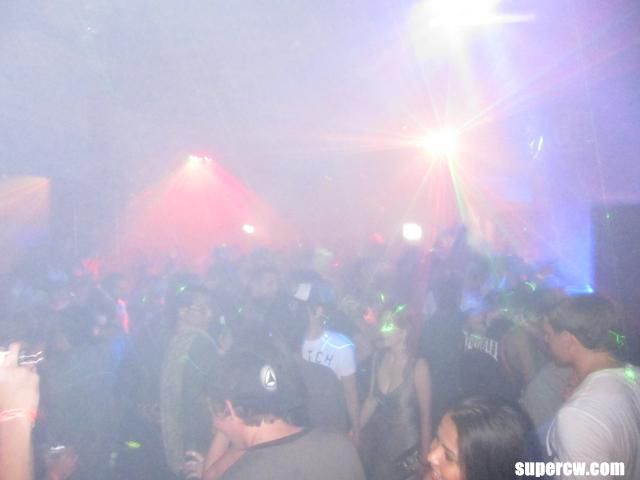 got there just in time for RP's bottle-crack. my favorite!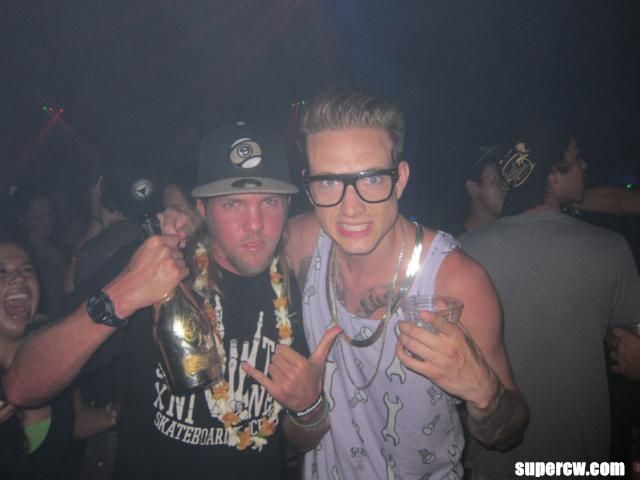 MORE CRAZY CRAZY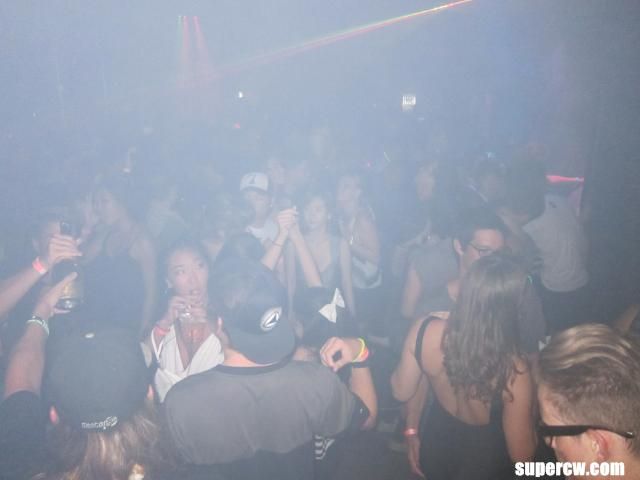 now it was just their DJ on, everyone else was in the CRAZY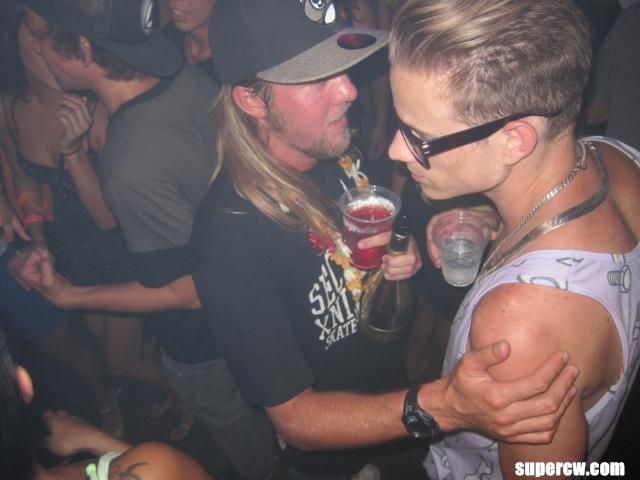 the CRAZYCRAZY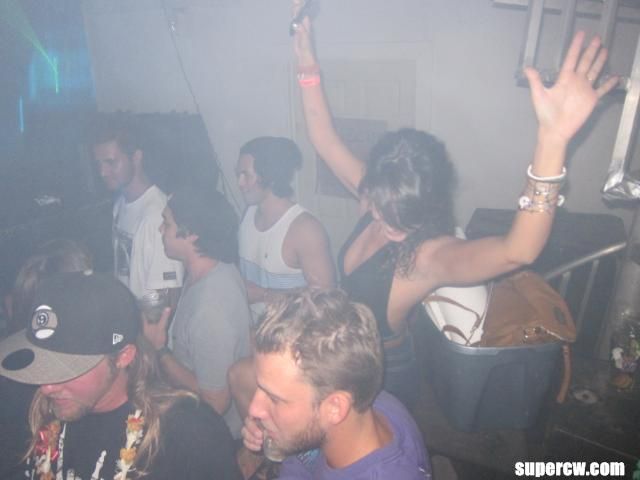 poor guy. this was definitely not the first take. "wait! do it again! i didn't get it!!"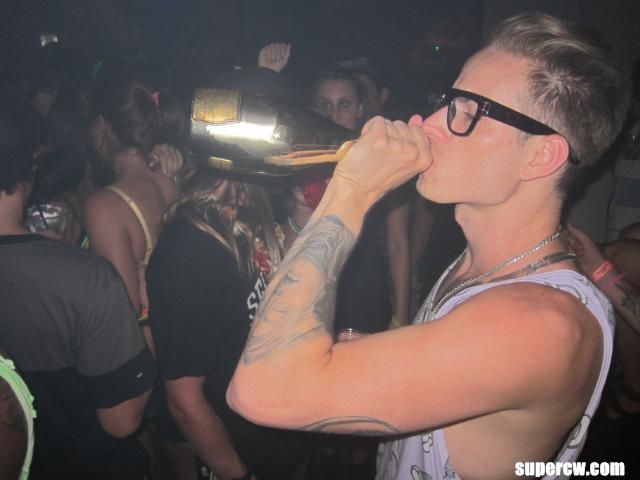 love ya RP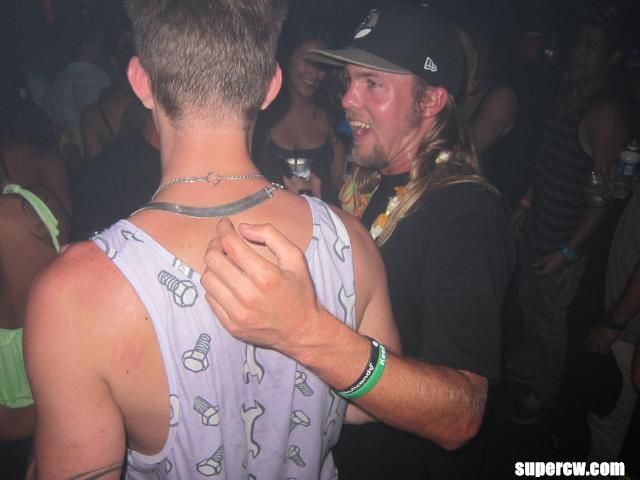 HYPERSUPERCWRP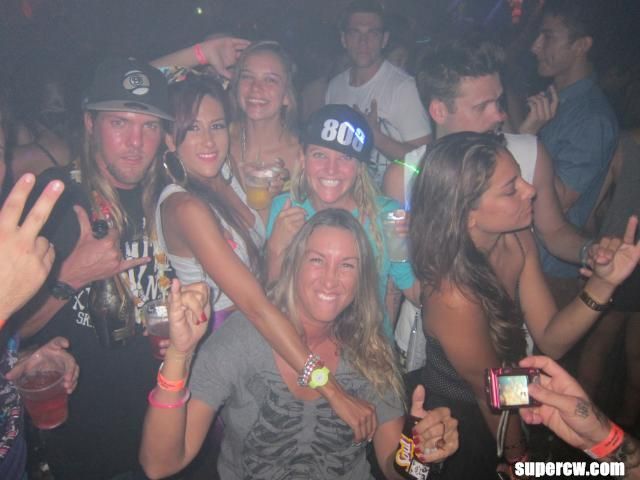 chris kays. pro skateboarder. pro partyface maker.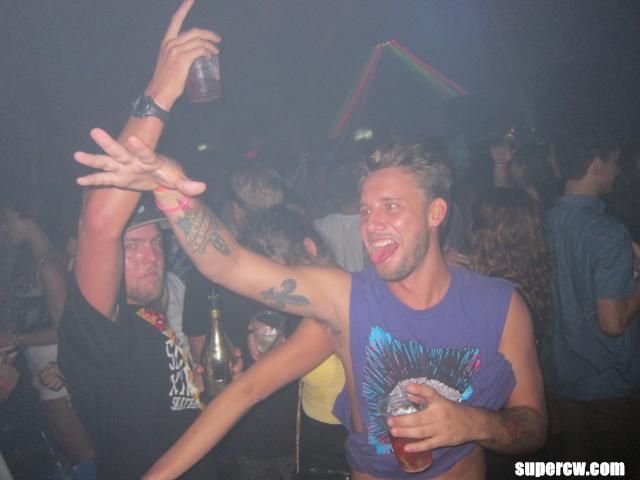 g spot is a close second tho.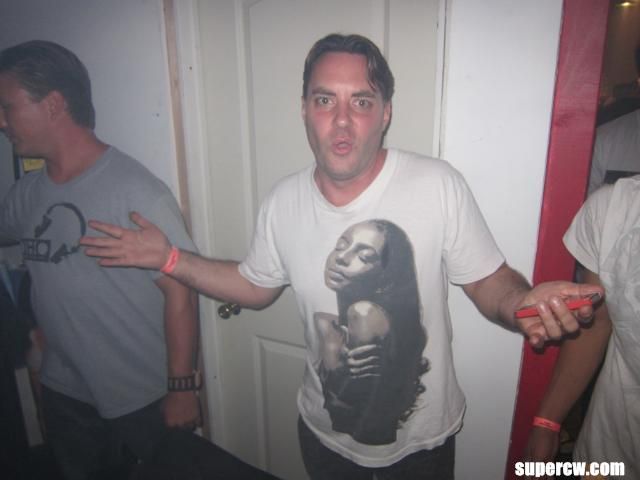 say hello to jamie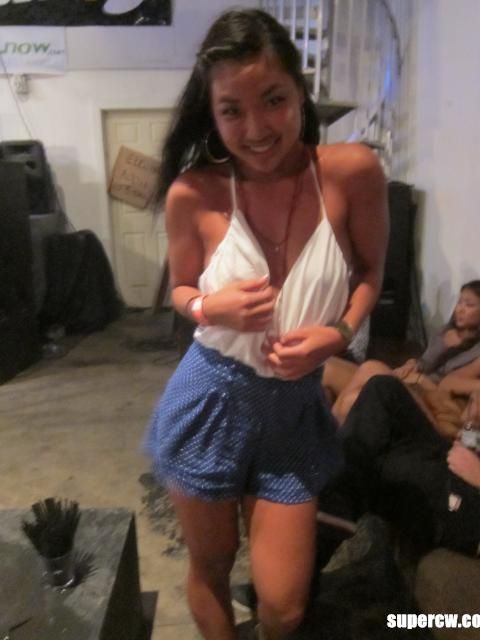 now say HAPPY ANNIVERSARY TO APARTMENT3!!! congrats flasheee.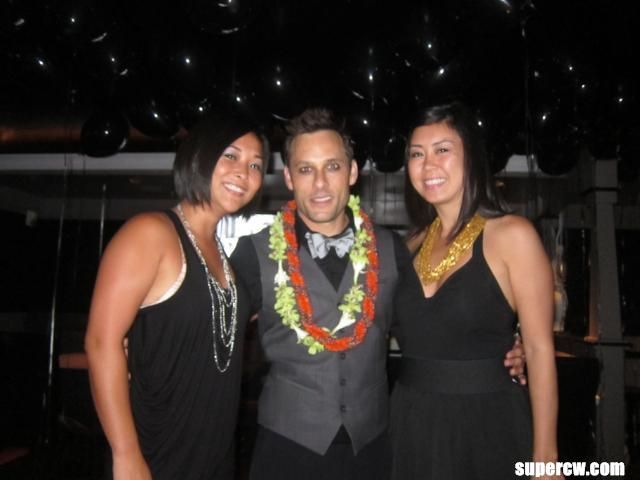 ps i love it when you guys wear makeup. you don't do it enough.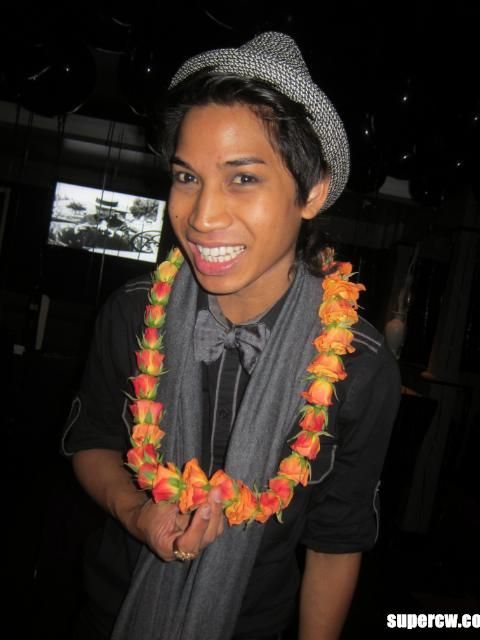 i'm one of those event people that thinks YOU CAN NEVER HAVE TOO MANY BALLOOOOOONS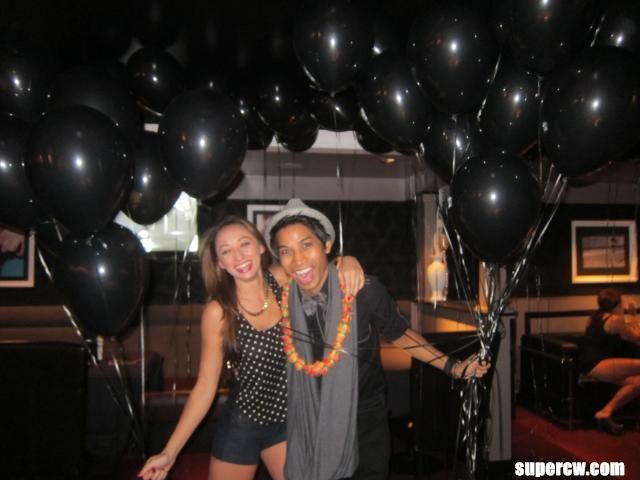 aloha stadium faces
love them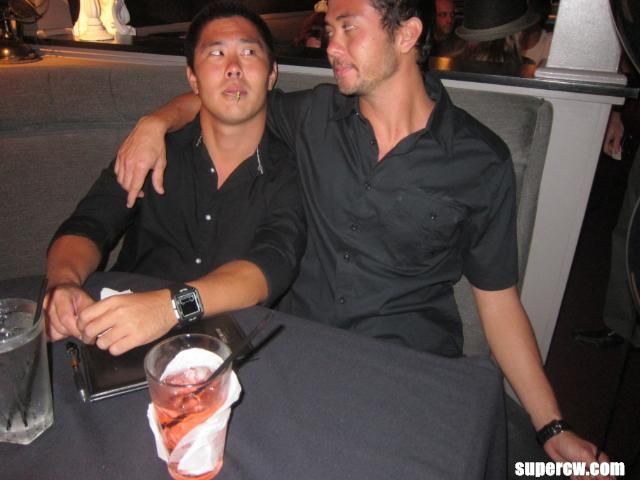 HA LOVE HER TOO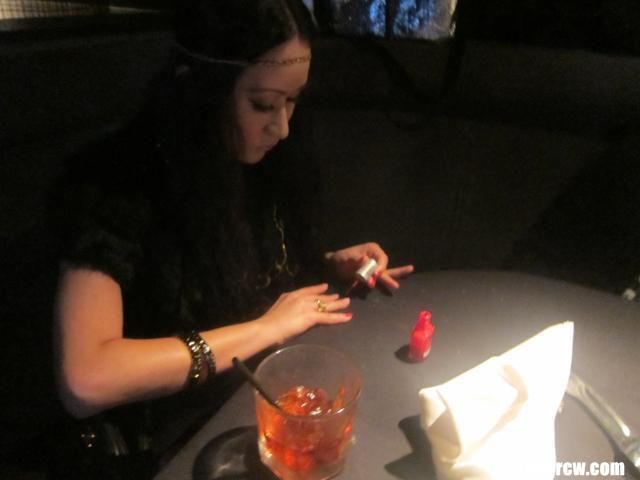 then it's lapwing time. LAPWING!!!! he has new music too it's banadonkers. he mentioned he's releasing a new ep this month i can't fcking wait. he's playing a kaleidoscope this month too i hope i can goooo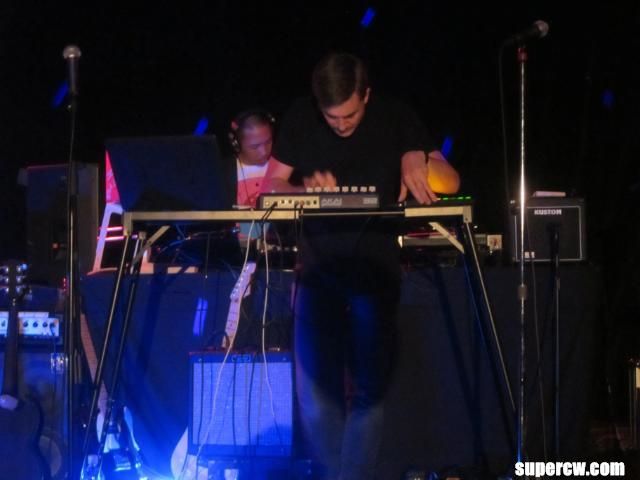 rikita was doing a cabaret dance like an hour earlier and was bad ass hip hop two days earlier NOW WE DANCE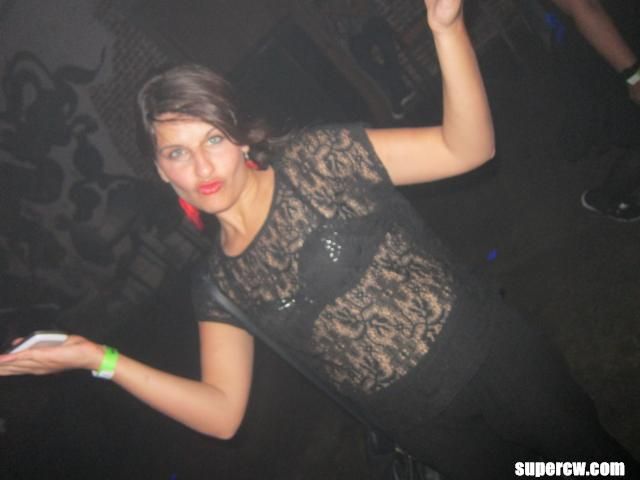 i brought one of the balloons to nextdoor. it wound up here.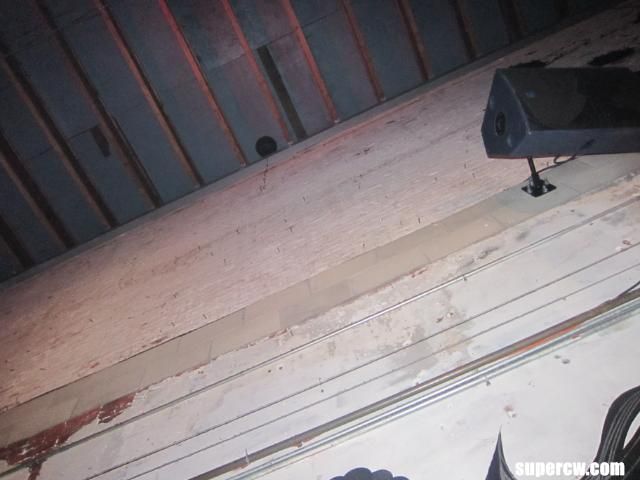 at this time it was still on the ceiling tho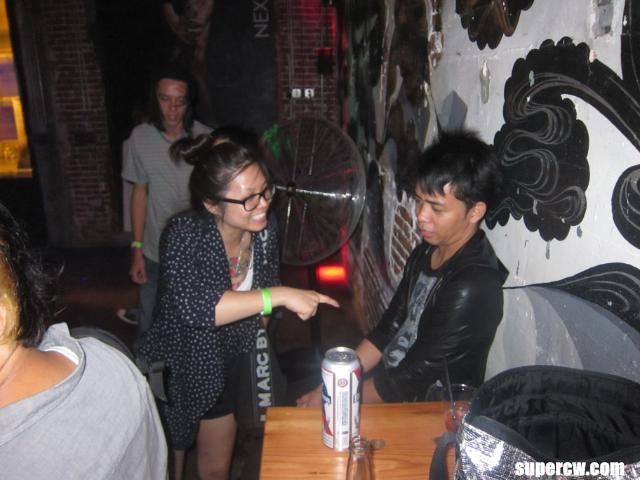 shelbzzzzzzzzz and bobimeanoliver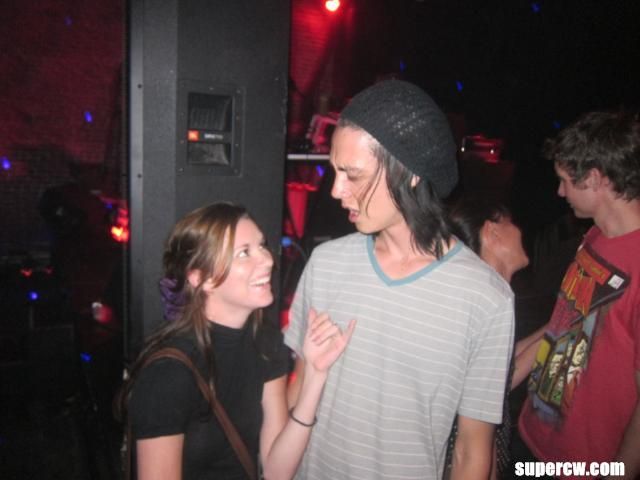 matty wong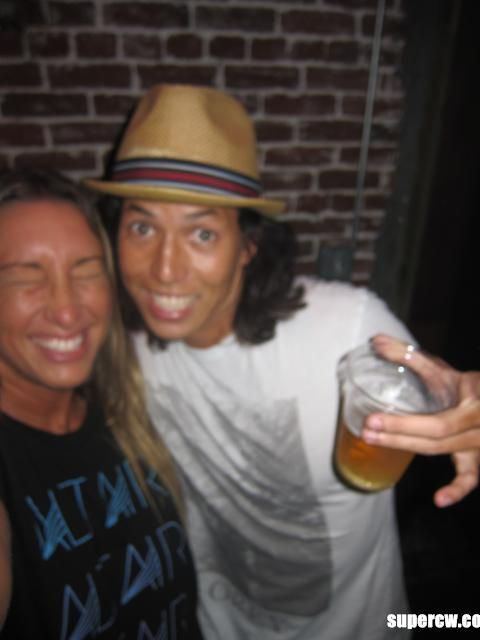 miko aka soundsexxxxx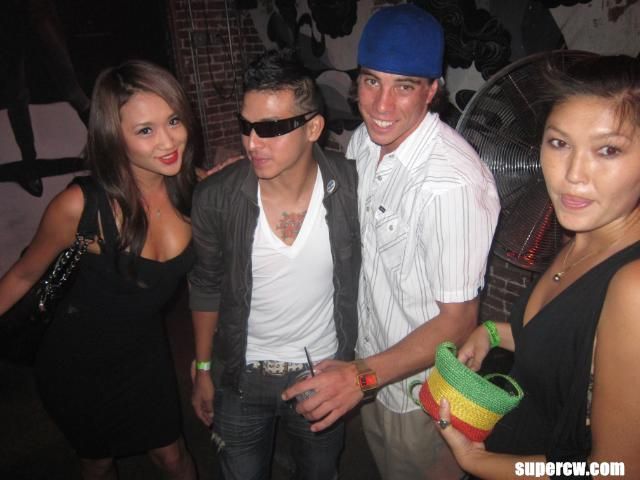 the jump offs! i haven't seen them live since i don't know when.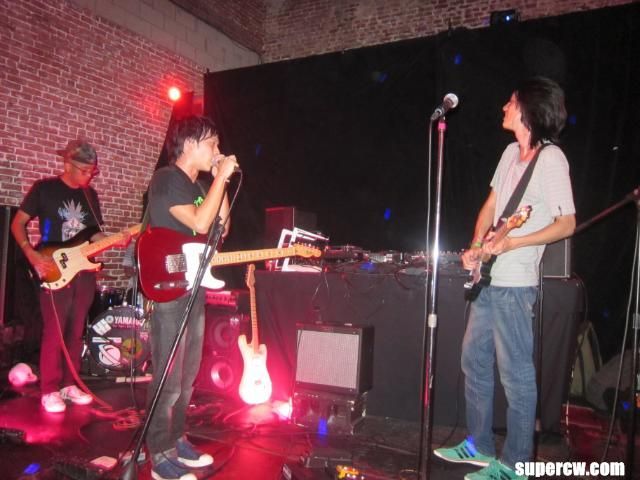 then just forget about it. we danced our FACES OFF. and not even to these guys yet. TO DELVE!!! his set was explosive. every single person in the room caught the bug. dance party chinatown like it hasn't been since thursday. by the time CLASSIXX came on we were so warmed up.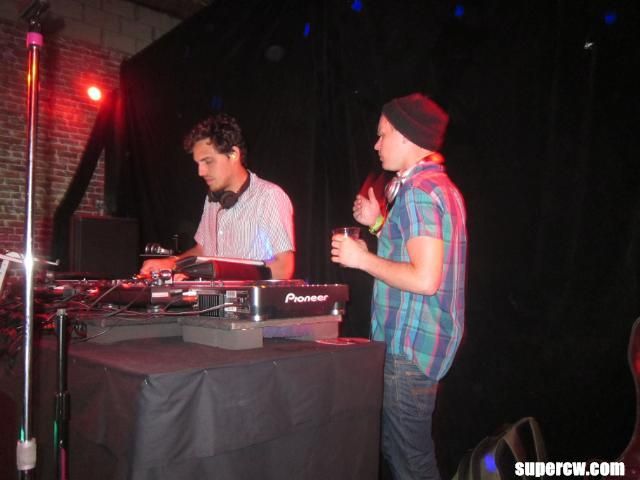 nothing but dance the entire set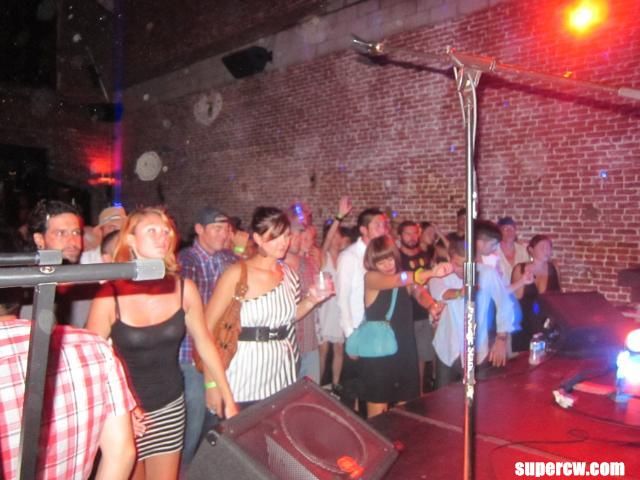 and in case you don't click when i link, that word "set" up there is a link to some of their set that nextdoor recorded. SCOREE!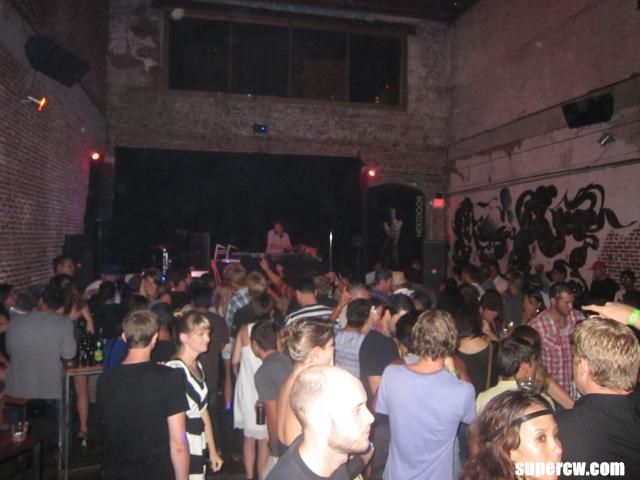 seriously amazing night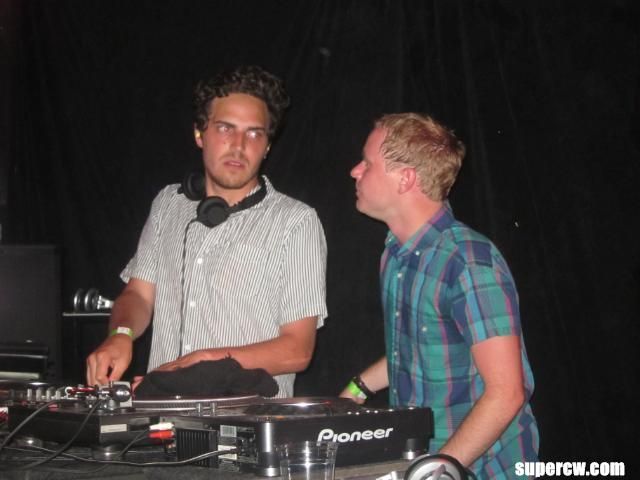 oops stll zoomed in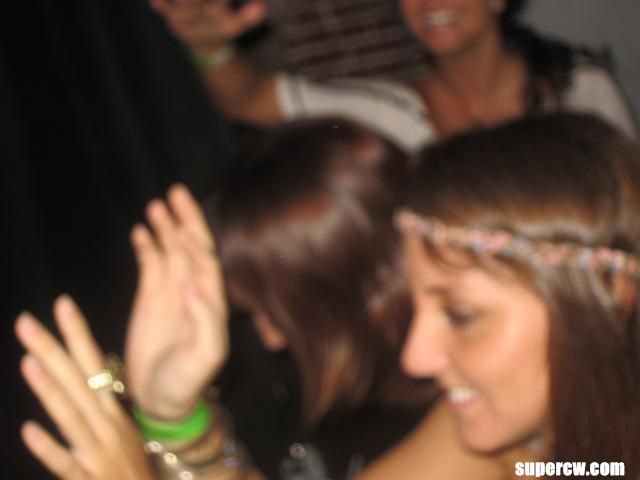 cameron with his australian dj dood.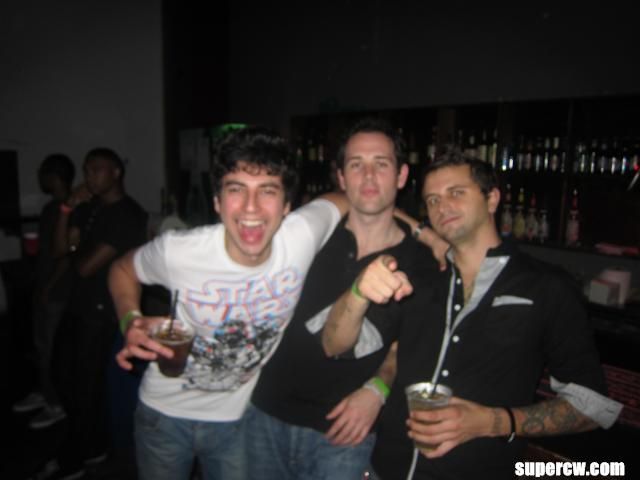 and s90 telling me NO PICTURES IN THE PRIVATE CLUB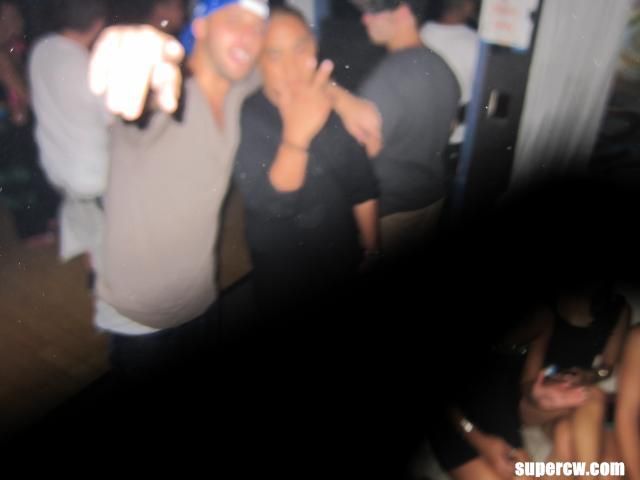 i had to keep trying tho.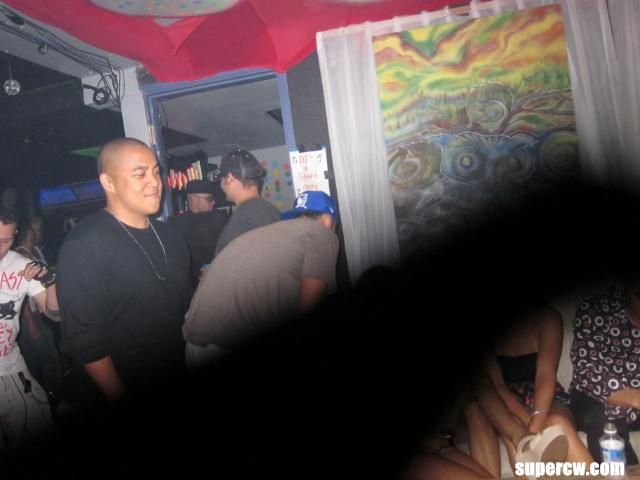 ha. what a night. what a weekend. i live for these. for you guys. don't think me having "IT'S ALL SO AWESOME AAAAA" syndrome is gonna ever slow down. not for a while anyway. IT'S ALL JUST SO AWESOMEEEE.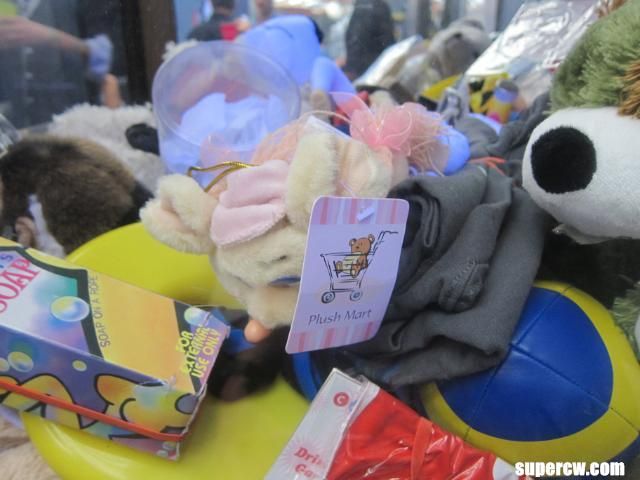 so see you guys at minus the bear then. or where? tell meeee.