you guys might not realize it –i know i didn't– but there's some wickedly creative shat going down in the blaisdell hotel. you guys might not also realize this, but there's a place called the blaisdell hotel. saw some amazing things in there last week.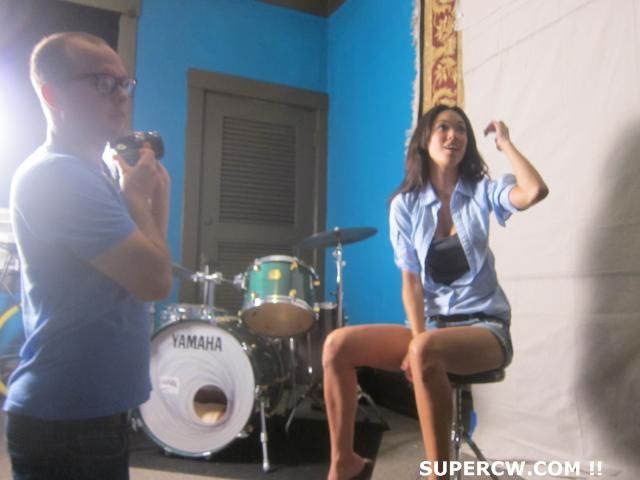 "HAY! you were in my drama class!" -things you over hear when you're around john hook. spending time with people like nicolenaone and johnhook is fcking awesome. very good people.

oh dear then all these hot girls just go and invite me over to their house for dinner and i'm like "WHAAAJDSFKL:JDSFK:ASJ:SJLOLOLOLO"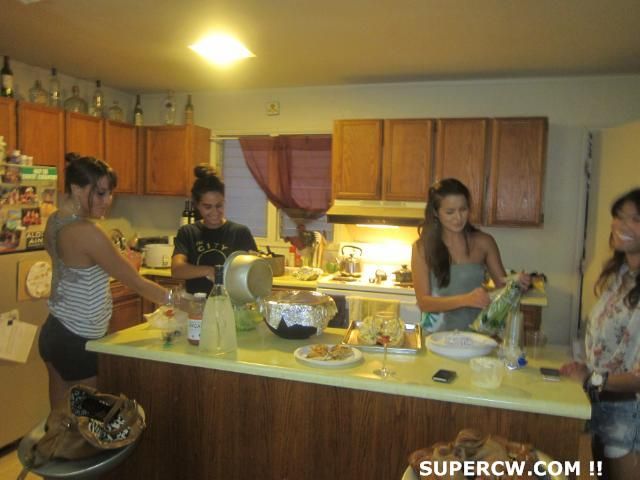 my quick-fix to chill. one is a wine one is an apperteif.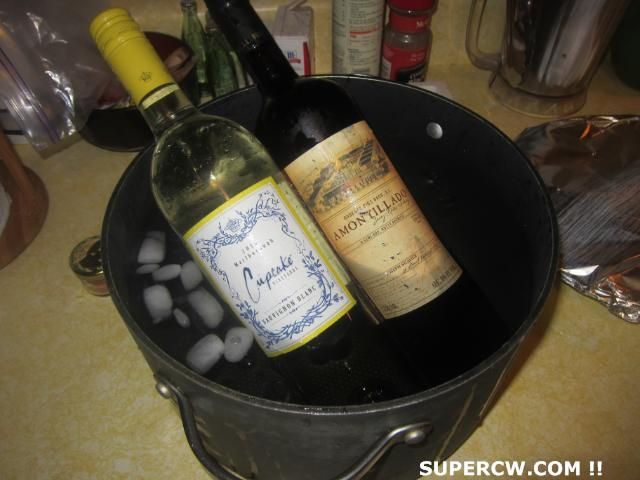 there were many variations of this group-pic-on-timer tonight. i like this one. eyes closed!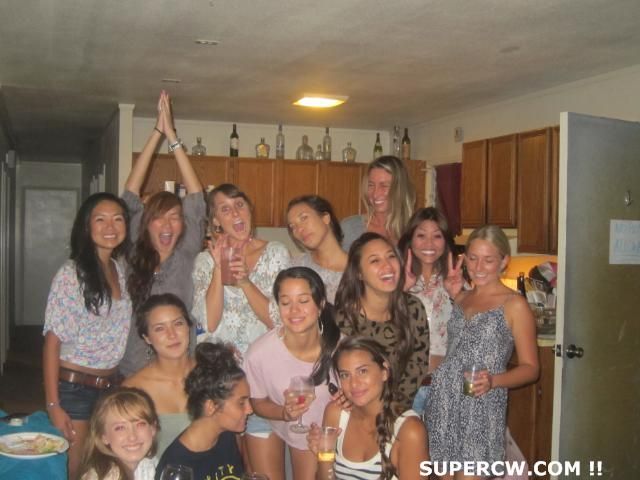 now be silly!

"no boys allowed"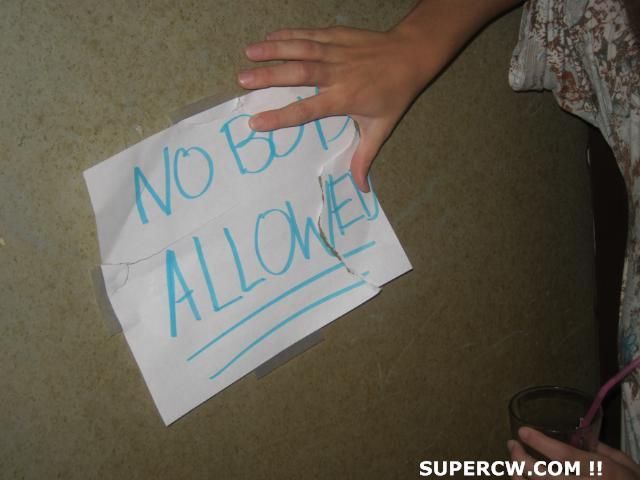 kristenprobably got waaaaaay better group-pic-on-timer pics

i love these girls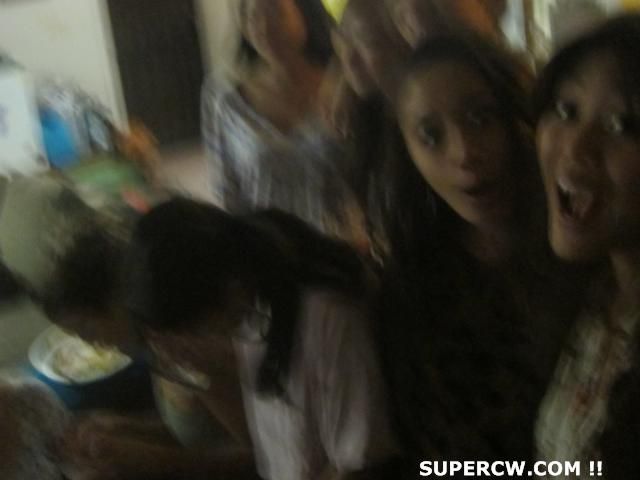 SMILE!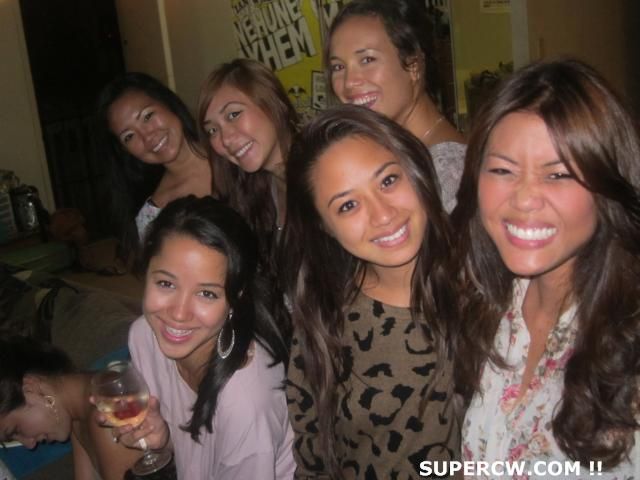 do NOT fck with her dessert. it was amazinggggg.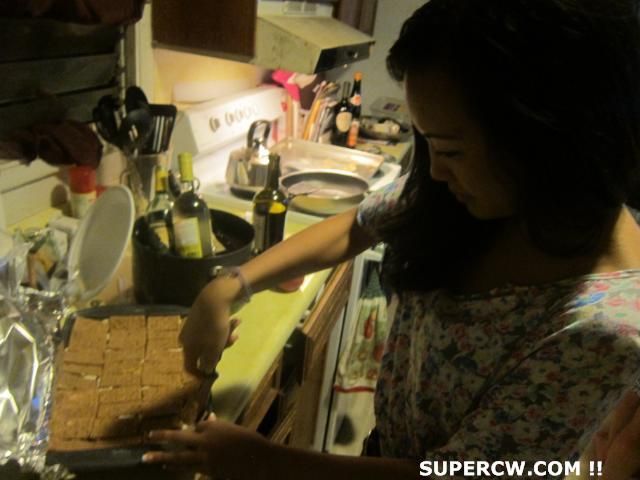 S'MORE BROWNIES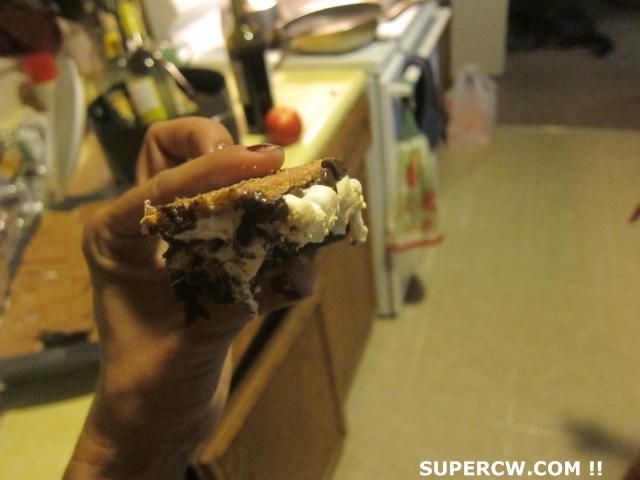 OMG IT'S DJ CASEY EVANSSSS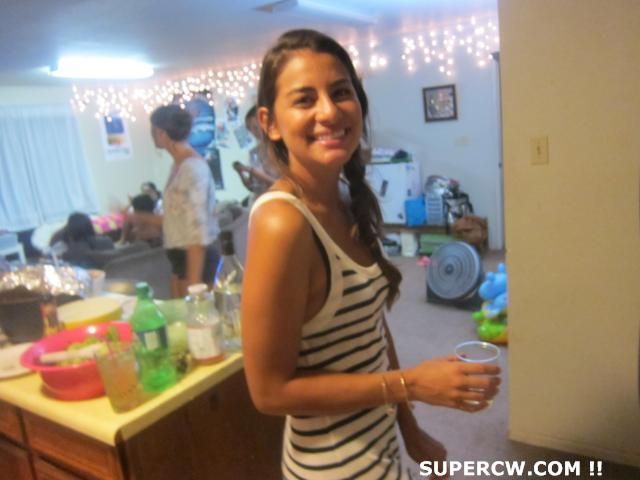 katrina instagraming.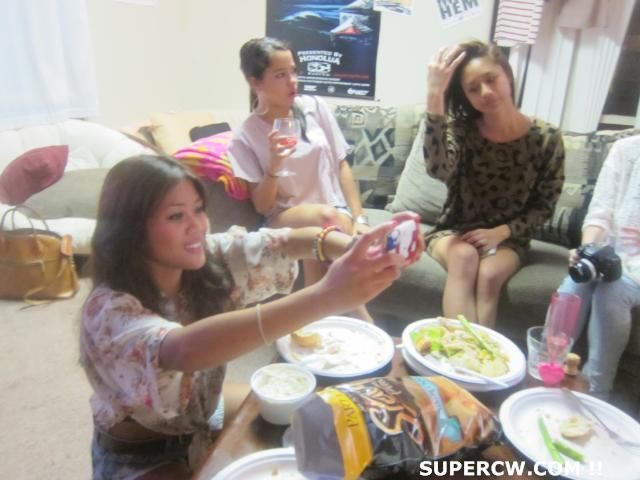 so they named their house. they've lived there together for, like, ever. since i was in my 20's. it's called the Kaimuki Playground. i call it the hot-girl-house. whatever. you can see what they're up to whenever you want too, if you want. like the girl version of this. awesome.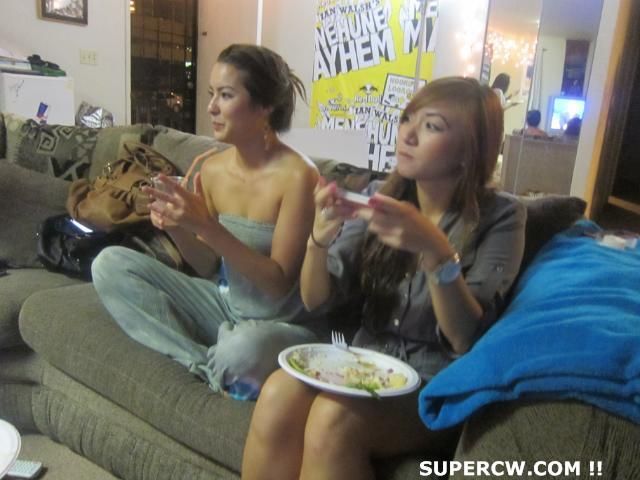 v-ron wasn't home when i got there. she was on a run. raha showed me her room and everything was super neat and ridiculously organized. i looked in the closet. the only thing on the floor was luggage. i opened a drawer. stacks of t-shirts folded identically. WHYYYYYYY!!! i'm so jealous. fit. hot. fun. AND SUPER NEATTT!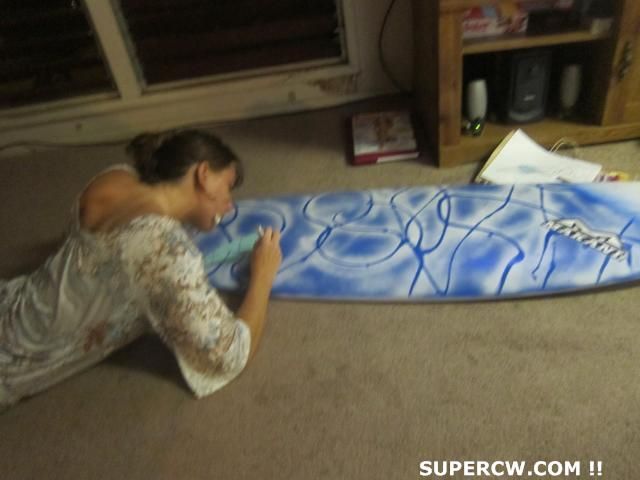 then it was friday and i was at rumfire's new friday weekly thing. early. the girls came too and i can't tell you how happy this made me. sorry about never taking nice, focused photos, btw.

super sorry i didn't get this, but this was the second time i've seen these girls all accidentally dress like twins, then totally rock it like they meant to. AMAZING!!!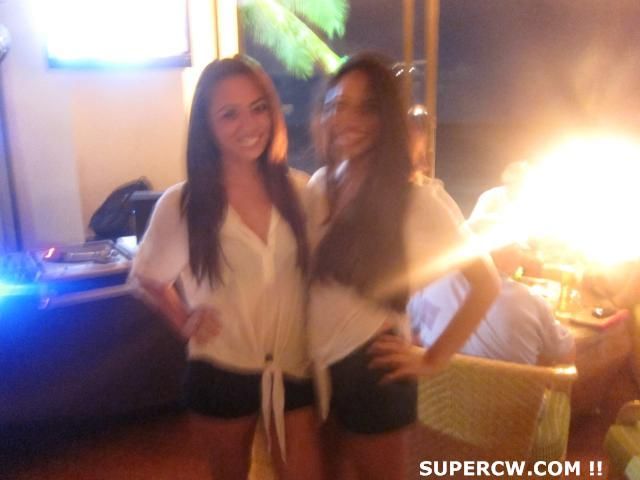 not just two but THREE of them! AAAAAAAAAAA:KJDLKADJFKSAJFK!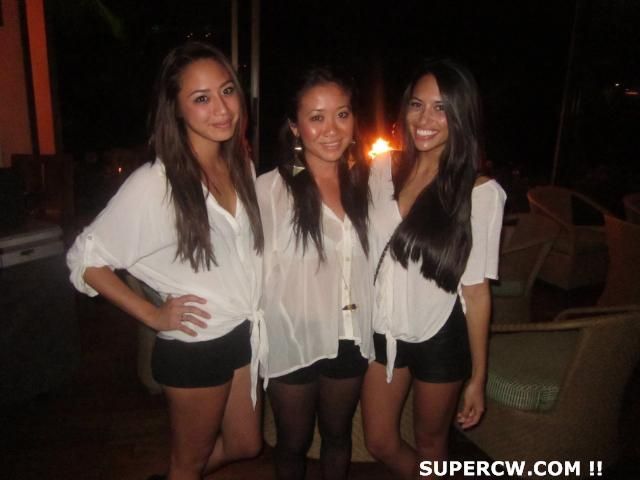 rotating dj's at the boiling point. we got Jami tonight. and yes, he's home. for good! he was killing it for us. and sheraton told my boss's boss that they did amazing in sales tonight. THANKS JAMI! (and red bull)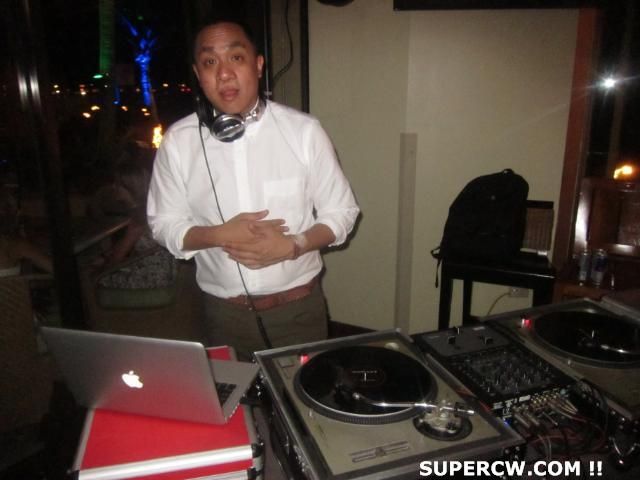 OMG IT'S DJ CASEY EVANSSSS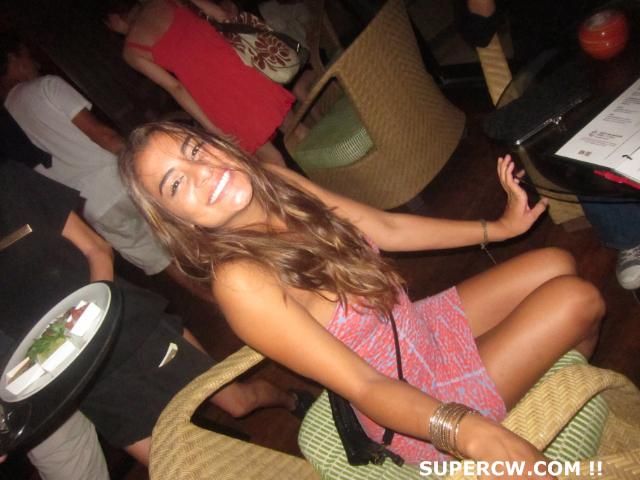 ricky was doing this whole "only dude out with a bunch of girls" thing every time i saw him this past weekend.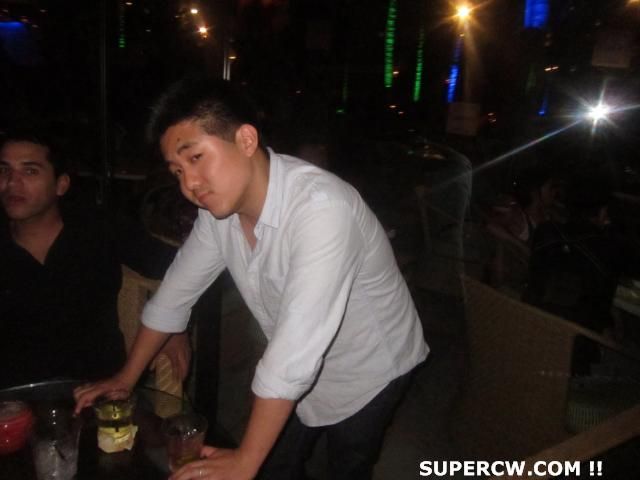 trying to get dayna's sandals. almost!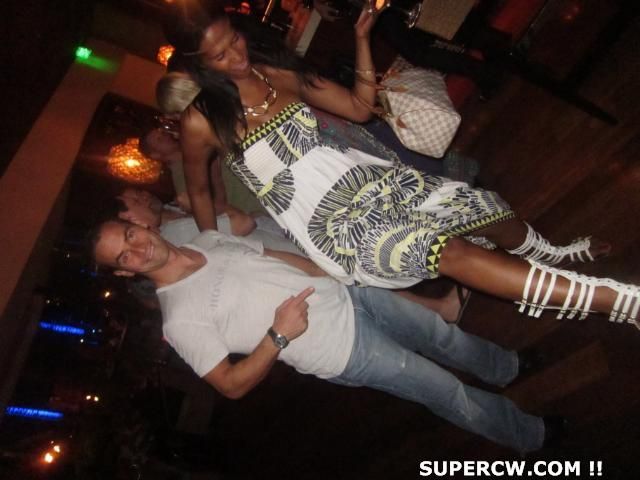 speaking of red bull. rob brought natasha and leviout to see our metropolis since they were in town. everywhere we went they were SO stoked. "this is waaaaaaay more raging that maui!!"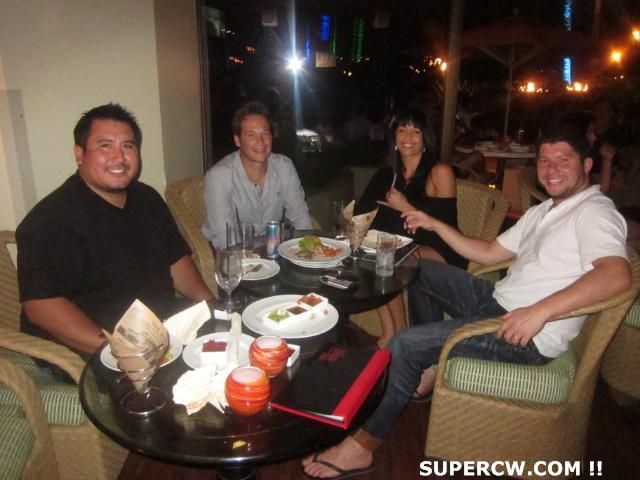 LOVE THIS GIRL.
"so i just put headphones on, touch a record, snap a pic and *poof* i'm a dj! right jami?!?!"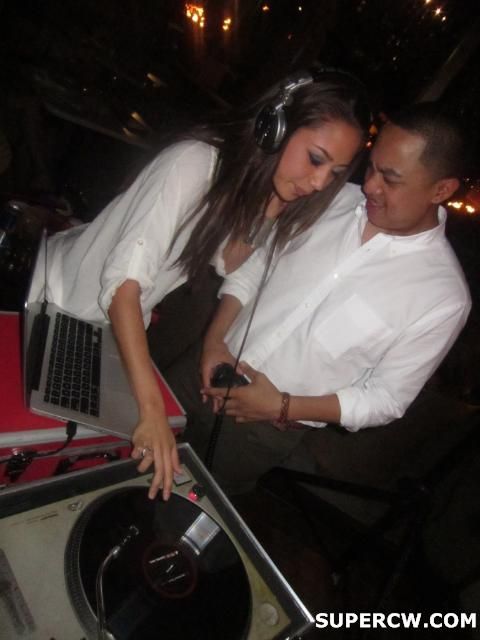 so funnieeee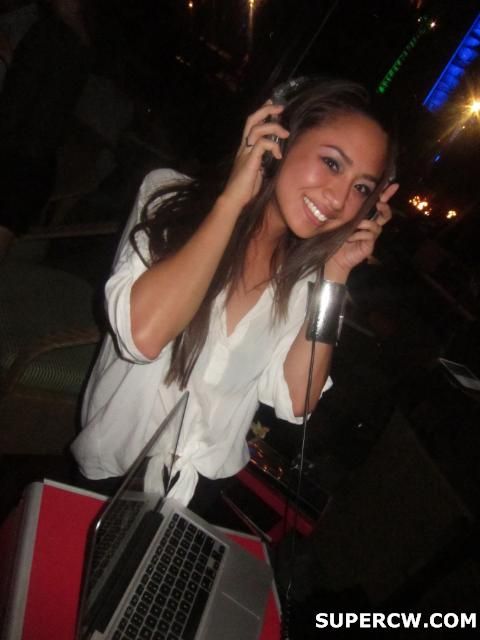 stoked on kristen's crew tonight. it was like so what. we fought. guess what. we're done with that.
ps: THANKS FOR THE GOOSE SHOT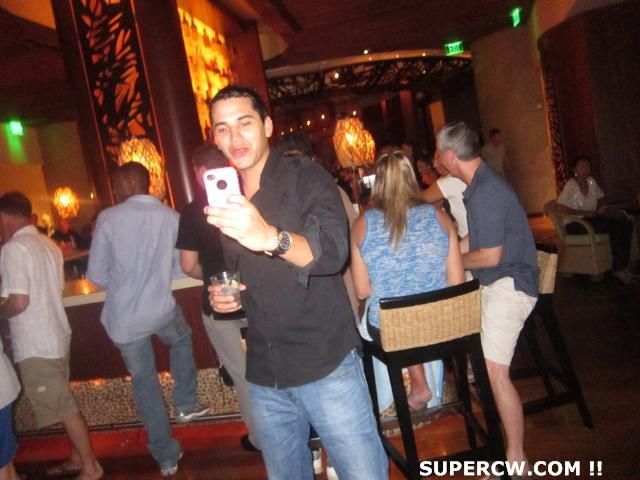 then i went to the lobby bar. this was at like 10:30pm on a friday. it was, essentially the perfect time to go there. nothing but hotness. seriously.
pamella and her goddess friends. dyinggggg.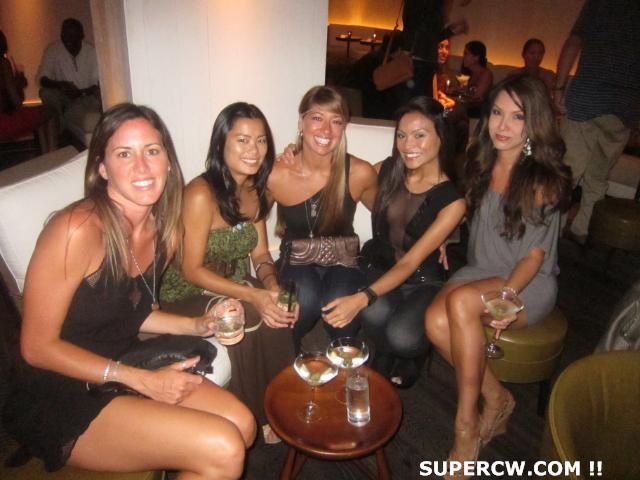 chinatown was there too. i guess you could say it was the best night ever.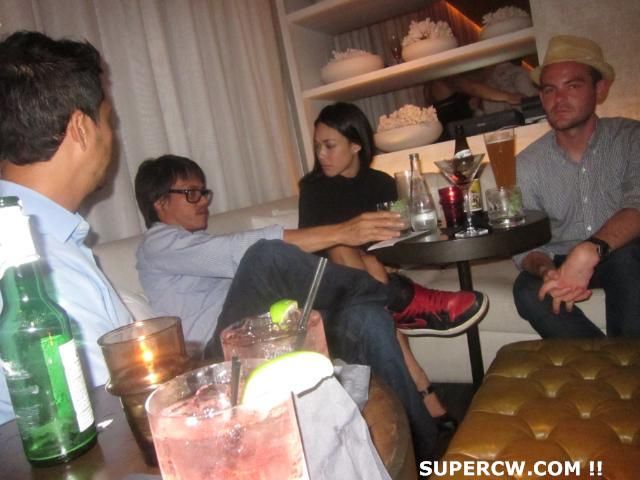 i didn't want to leave there but kind of had to. it was the first night at sarrento's since FOREVER. there is definitely a void in the whole "nightclub on the 30th floor" scene.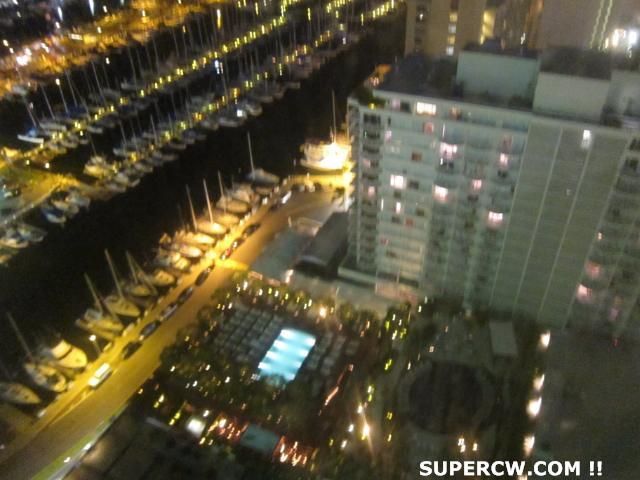 thanks guys for bringing it back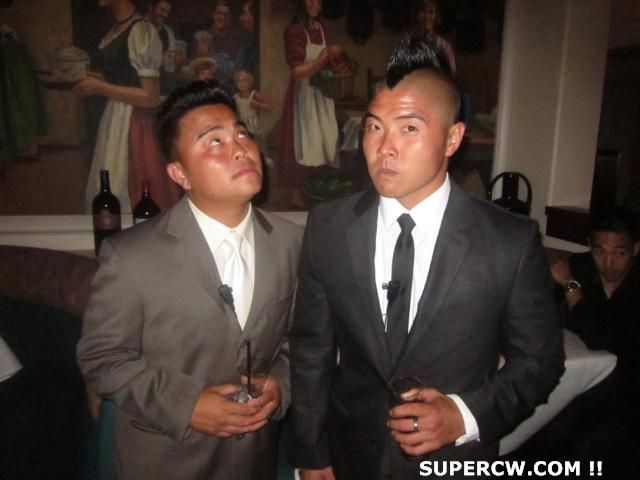 jackie will be here more – she got the hook up with some job that has her half here and half in SF. otherwise known as THE MOST PERFECT LIFE EVER AAAA.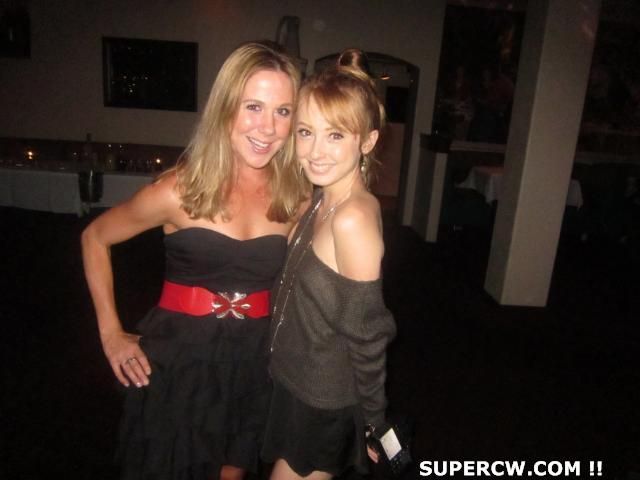 ricky. do you only know girls????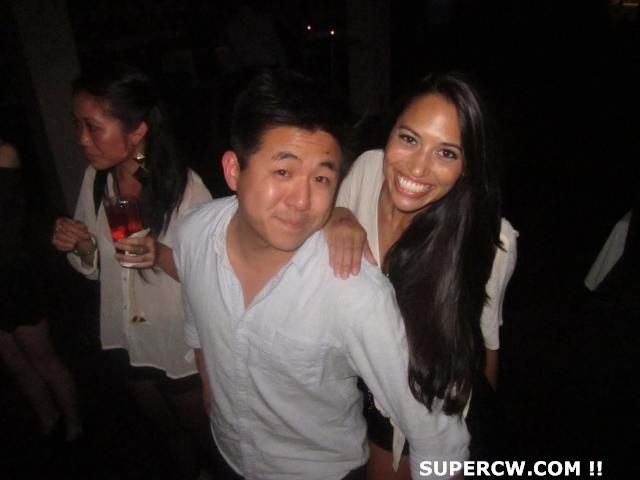 nice life.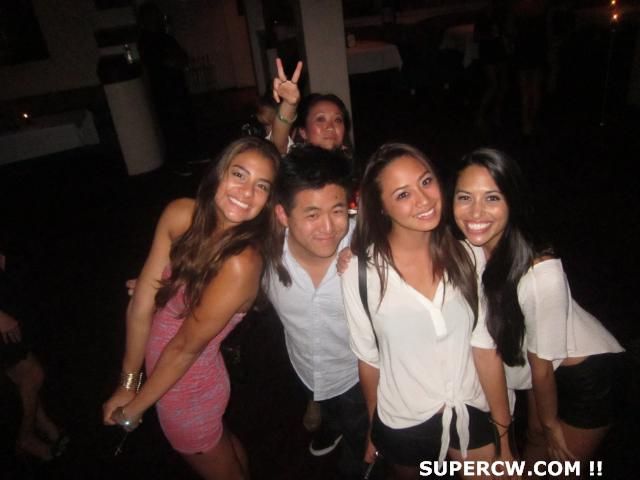 first night new club night new party new venue means lotsa footage.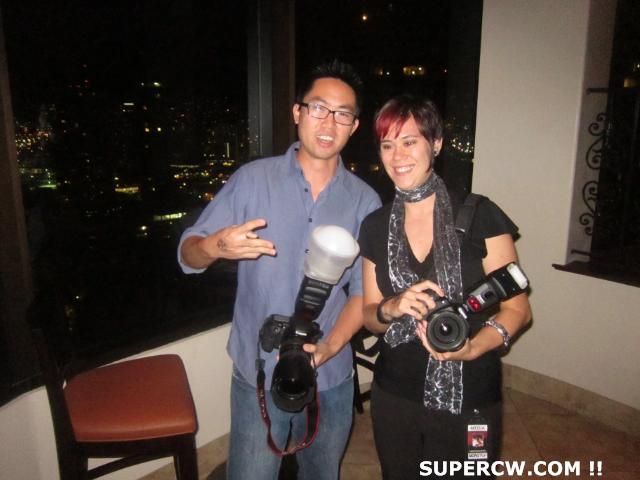 awesome view of the edition from up here. makes me sad that the people in this building are such brats complaining about noise during the DAY in WAIKIKI and RUINING our LIVES. seriously.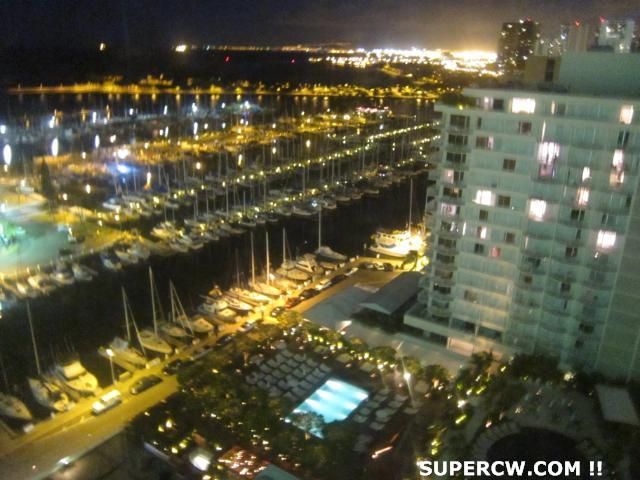 back down at the lobby bar. i was only away for like 40 minutes and it was like triple the people. line to get in. not everyone was getting in. music was louder. lobby bar was a CLUB! i wasn't mad. it was good to have a drink with vince, my omgthatwasalongtimeago friend.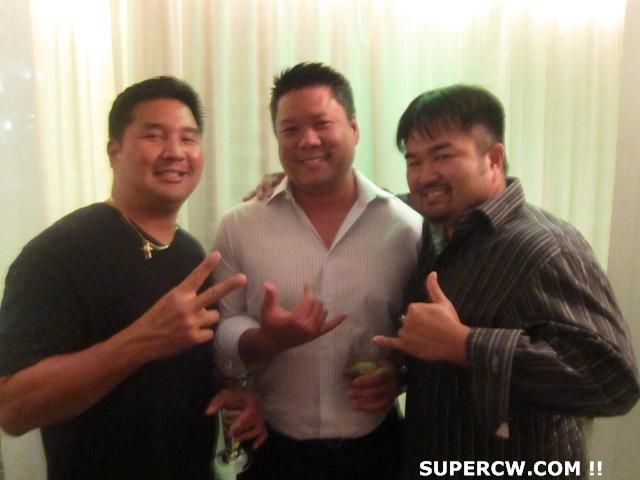 can't tell you how awesome it is to see these dudes in the edition. ya'll too fancy.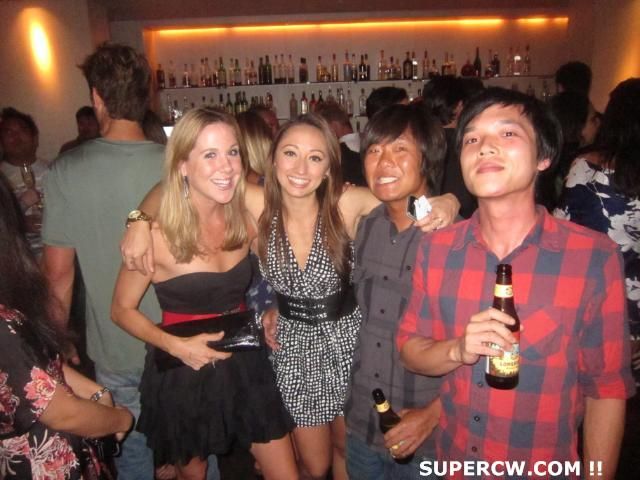 stylie azns making me not hate the friday night scene here.
grady's music too. he's killing it. i know not everyone has the same taste as me but i hate loathe hearing top 40 music in a club.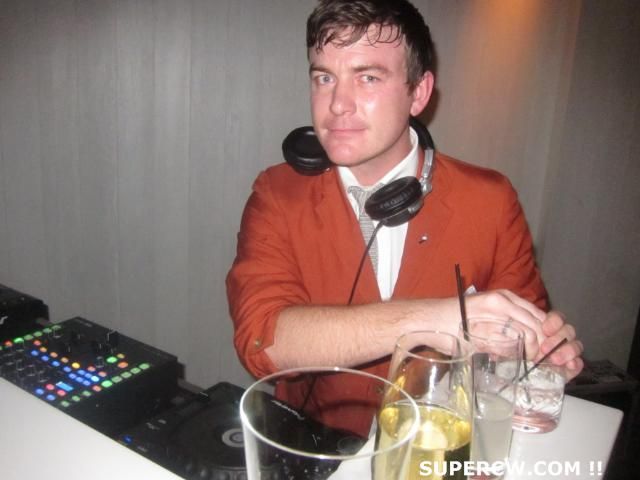 grady's brother looks/acts like his twin but isn't. we had fun tonight.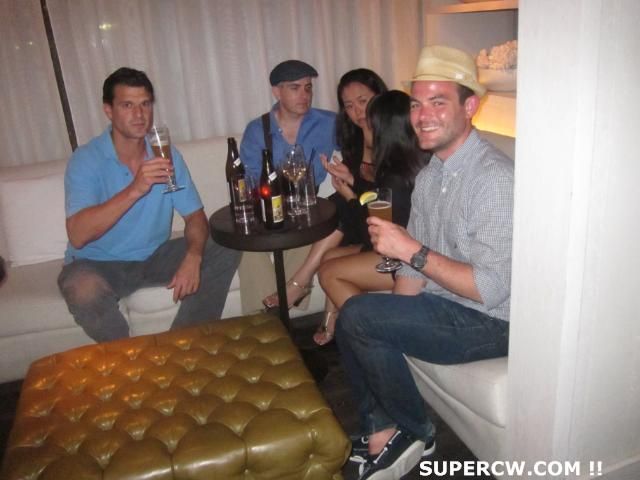 see? i can't even tell them apart.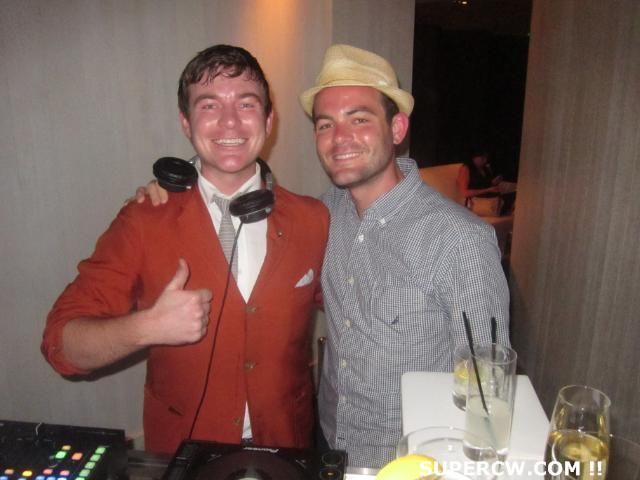 stayed a lot longer than i planned.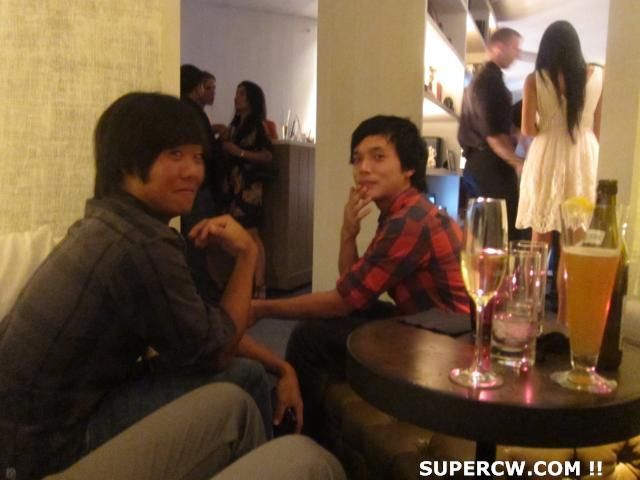 wore a hair clip too.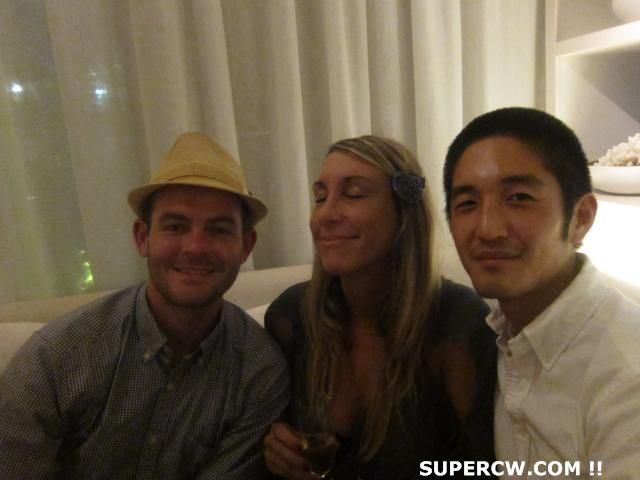 snuck out before things got all nahts. saw the crans's outside. aw.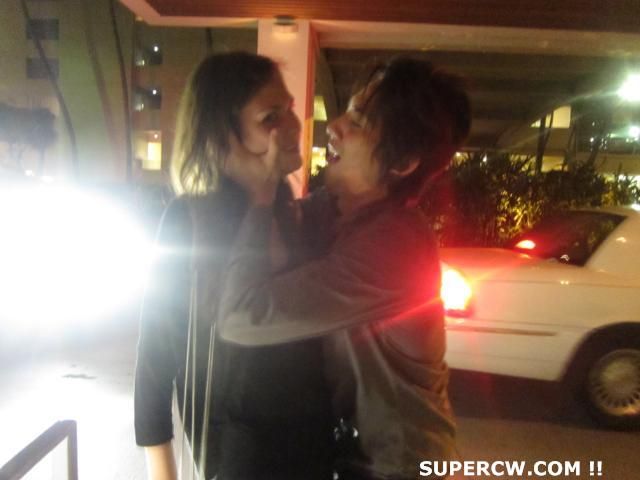 trying again.
last try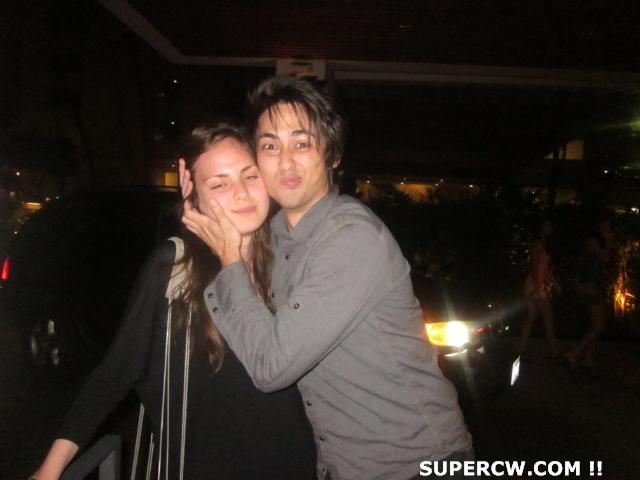 anthonyandy almost made me want to go back in for just a little bit longer but they already brought me my car. next time guys. COOLESTGUYSIKNOW.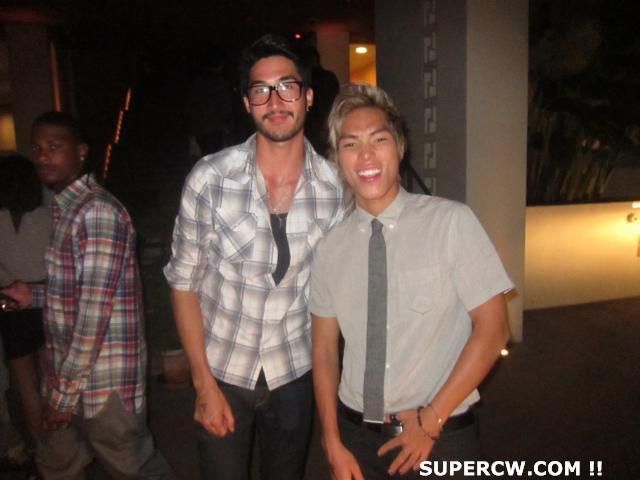 saturday i was yet again loving that they had to turn kamea's mural around to face inside the club. it's awesome that there is something inside that says "nextdoor"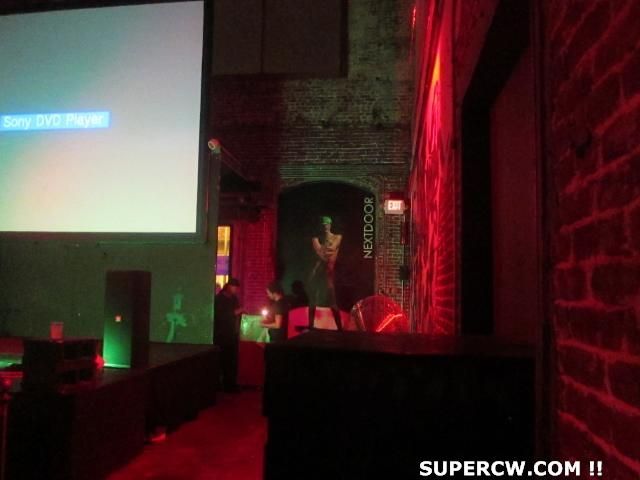 matty wong is totally a regular these days at showdown. i feel like i see him every time.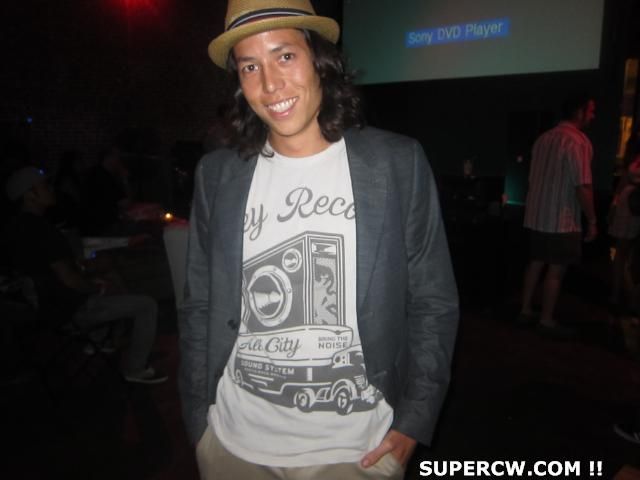 SOPHIA LOREN made a cameo in one of the films. well, a look-a-like anyway.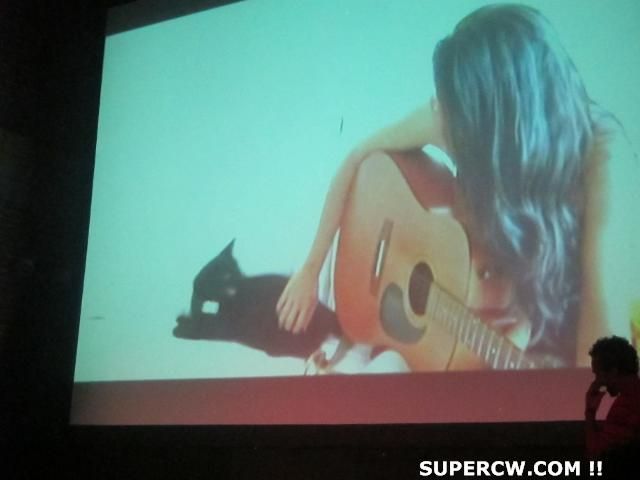 torry always knows the perfect thing to say at these things. so much encouragement and good feedback. if you make a film and compete make sure you corner him for a minute and talk to him about your movie. that's the whole reason why he created this event – to help people develop and improve their skills.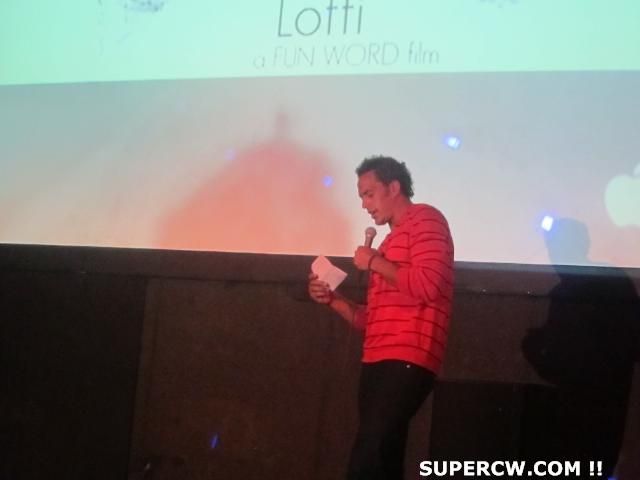 TIMOOOOOO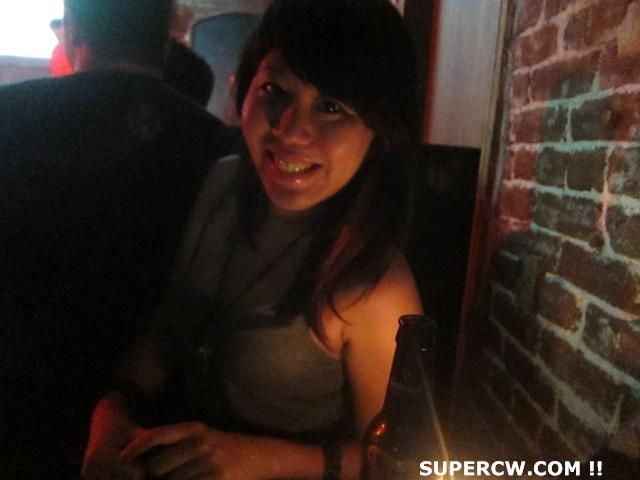 i texted selena too late about the theme and that i had an idea. she is a pro at producing killer showdown films. next time we're going for it.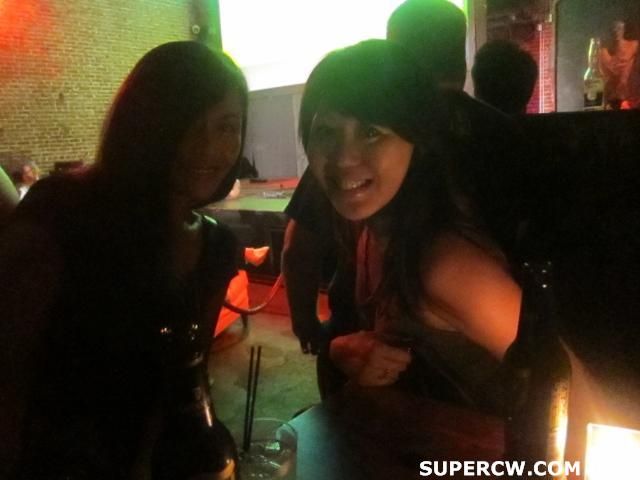 then thirtynine early when they were still cooking. or do they cook all night now?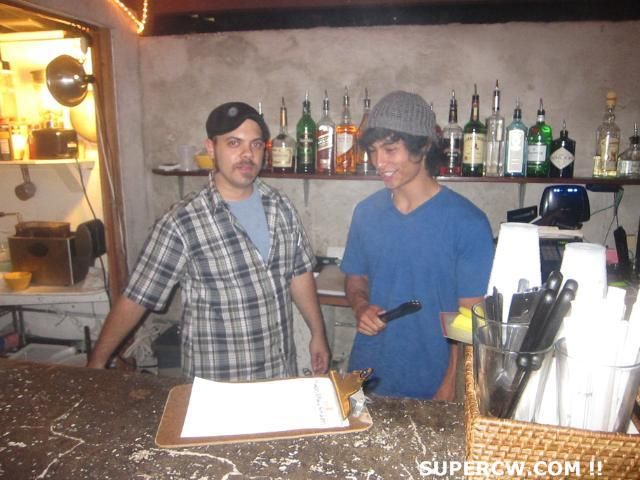 you're really missing out if you haven't tried chef jamal's food here.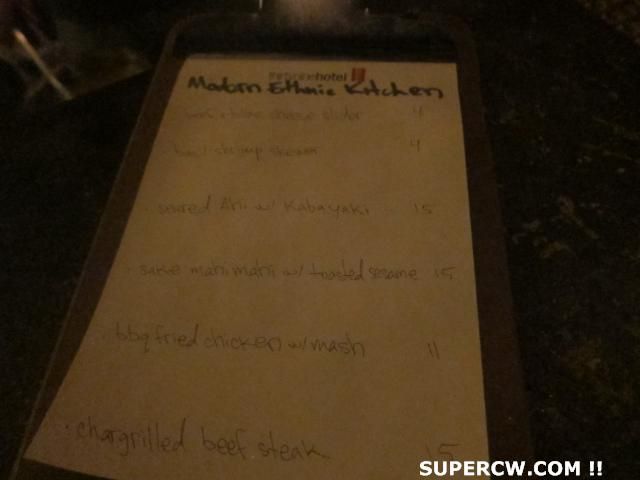 devin from kicks! in the calm before the shoe-giveaway storm.
you can't tell but andrew scott had this WICKED phone that you could watch 3-d movies on.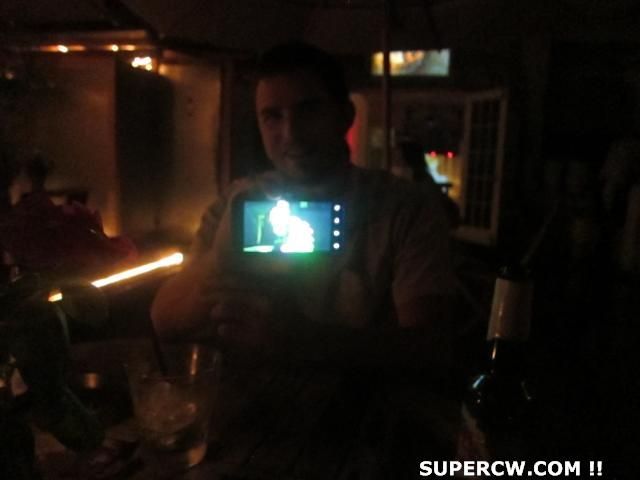 happy hour at shake & pop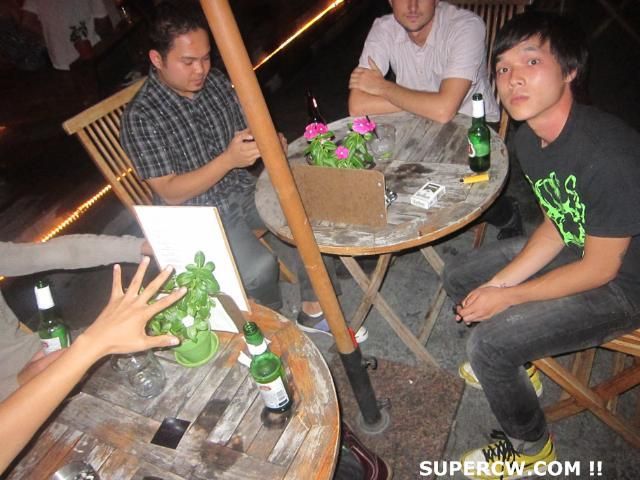 and one of about 3 attempts to get a group pic by non-photog devin. see, i make it look easy.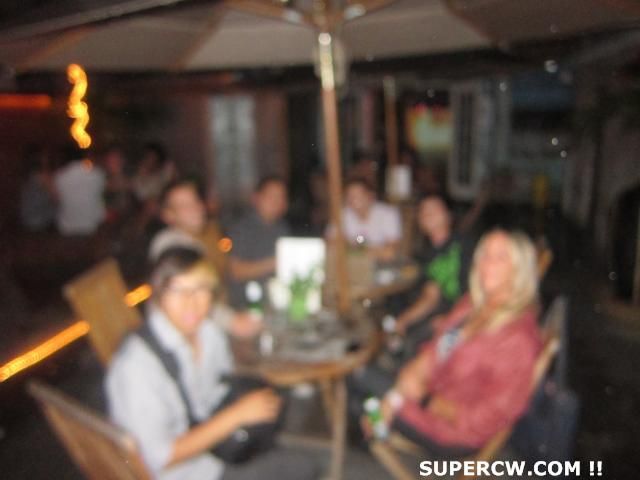 time for some shoes. did you hear about this? i sure didn't. then again, i'm not on any kickscustomer blasts i don't think. i just know third saturday is shake & pop damn it. but yeah, i guess the first 50 paying guests got a pair of converse. for once (or twice) it paid off to be early tonight!!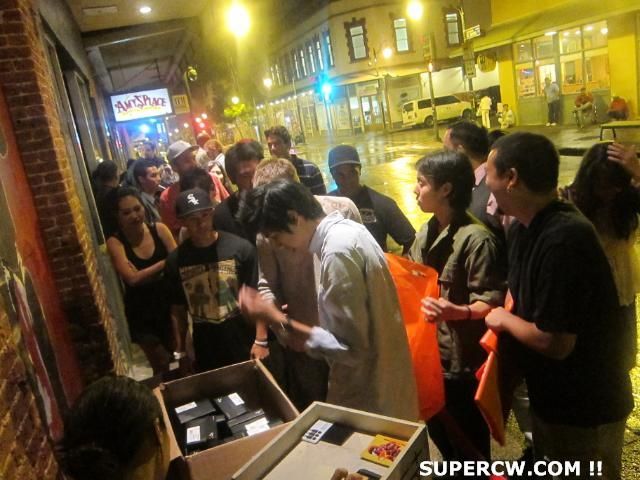 there were a lot of people that knew though. stoked, happy, happy, happy people.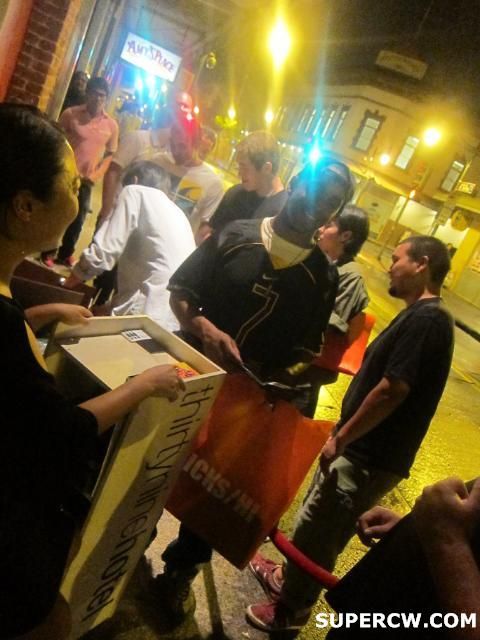 devin. in the weeeeeeds.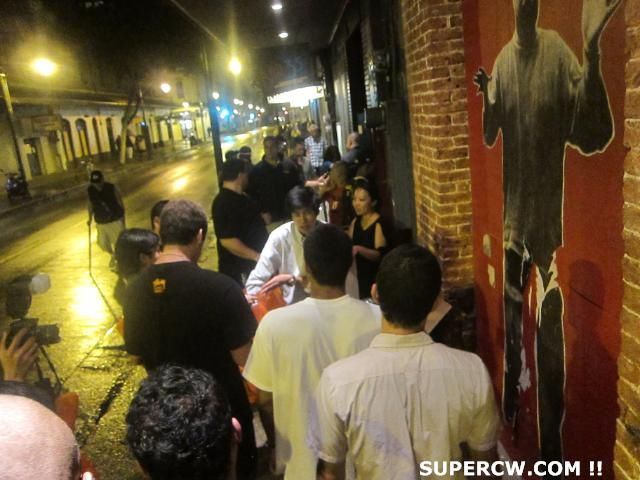 size 9 please. DEFINITELY not a size 8.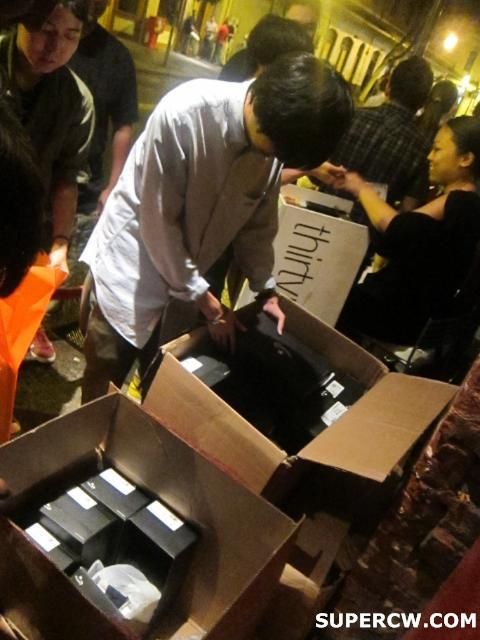 =)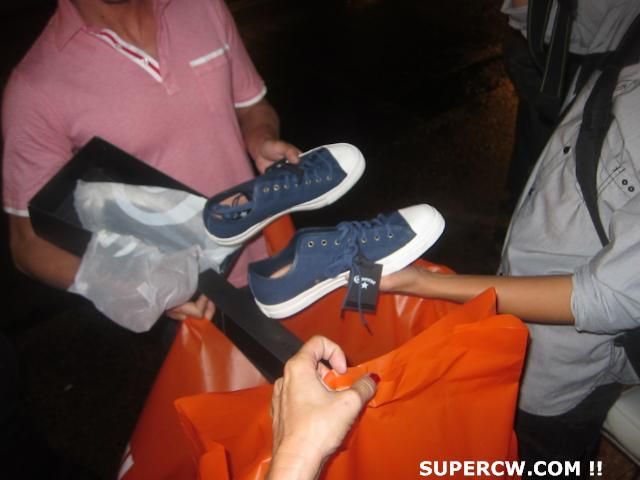 back and forth everywhere tonight. nextdoor, manifest, thirtynine. my favorite thing to do really. i love chinatown. styliest stylie dudes ever around here.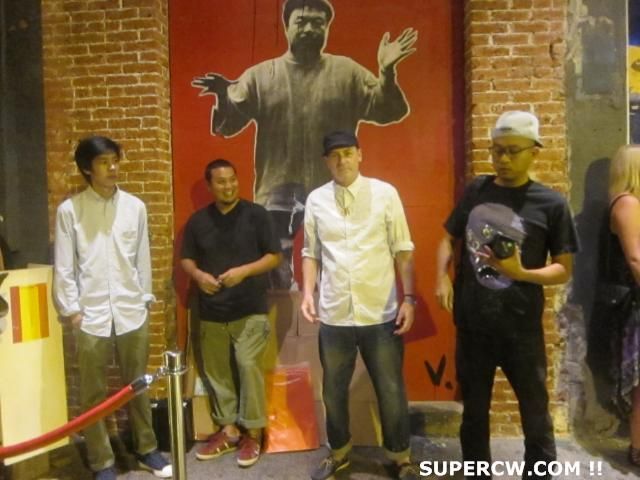 and now at showdown they had mister westbrook doing a little showcase forslapp symphony. WOAH BEATS.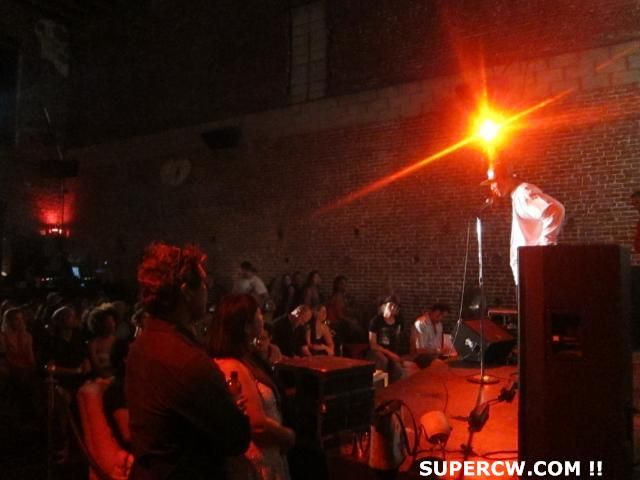 definitely look in to these guys. i'm glad i caught this. i almost missed it.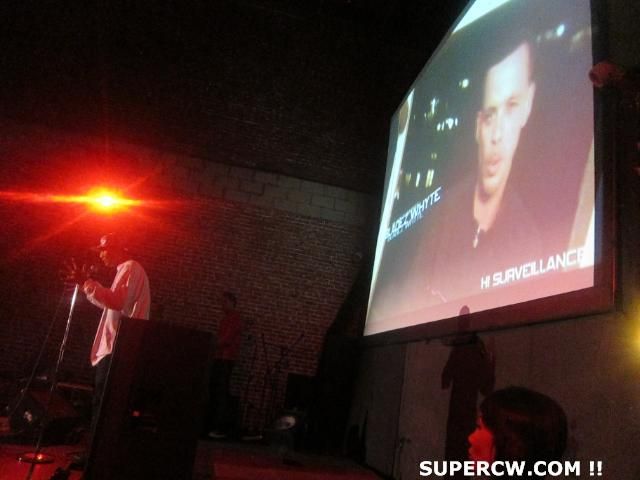 then they announced the winner. it was the group matty wong was in!!!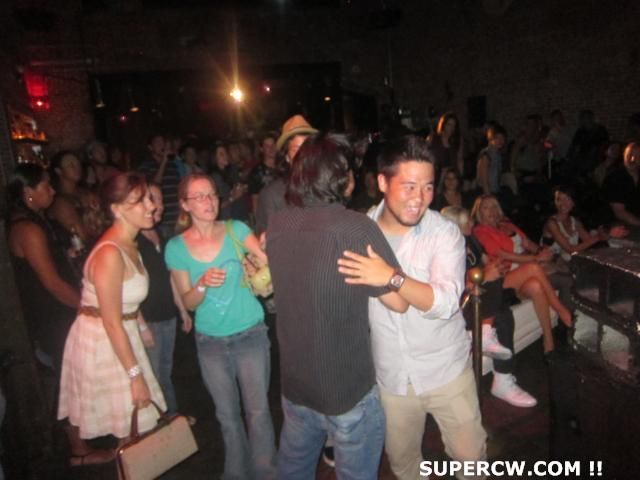 aaaaaweome. congrats you guys. rising sons are rising up!!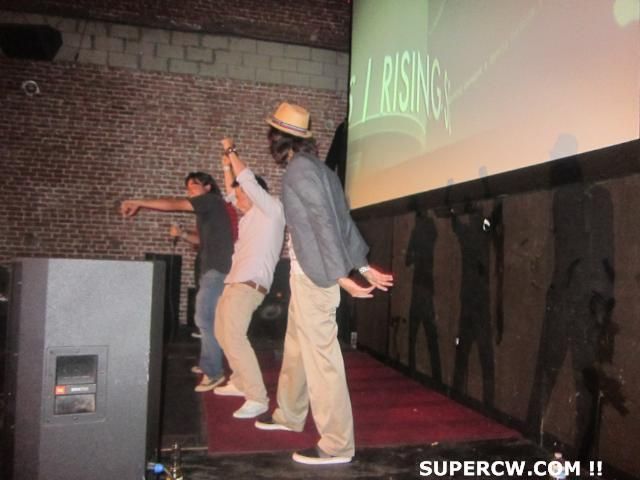 back to shake & pop. hi delve. is that passion pit?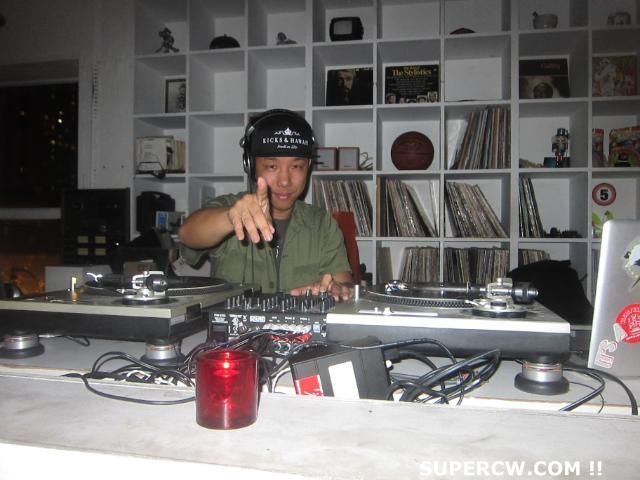 SO ANNOYING that when i want a good shot it looks like this. suuuuper blowing it on the dancefloor tonight. but i was having fun. so it's fine.
shake & pop = only the styliest stylie dancie girls ever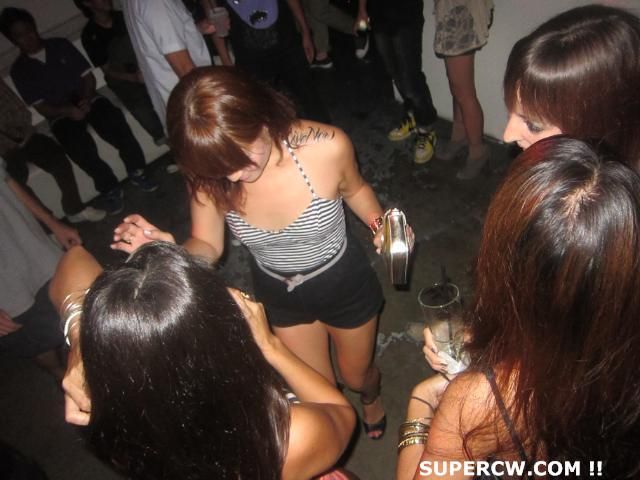 luke with that camera means something amazing is gonna happen.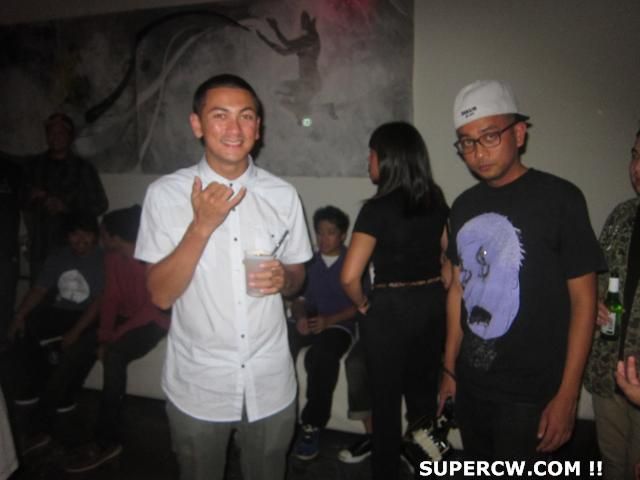 shitty pics = having fun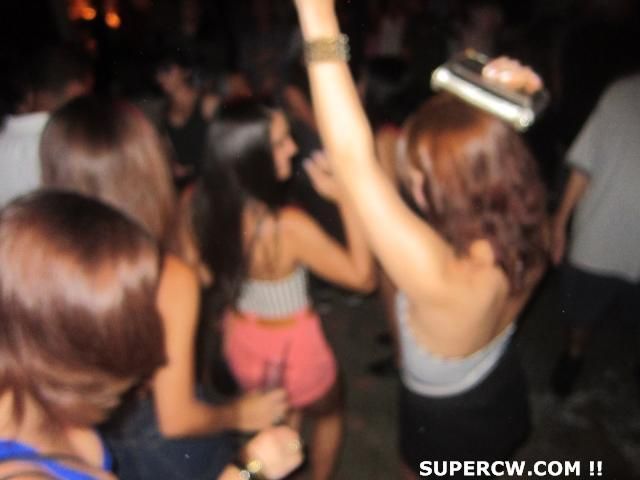 love these girls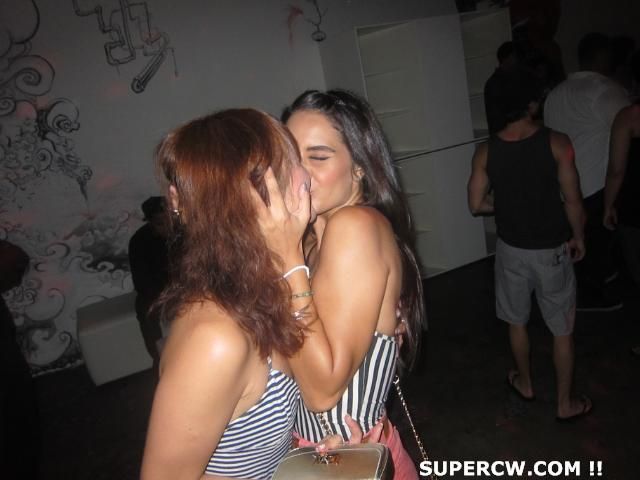 araaaaaaa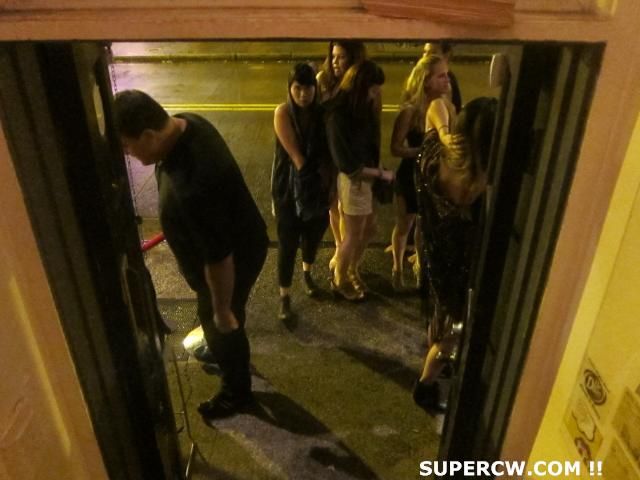 went over to soho to say hi to daniel. i forgot that his saturdays are bananadonkers. line was literally around the corner on both ends. WHAT THE! they have BARRIERS in chinatown now?!?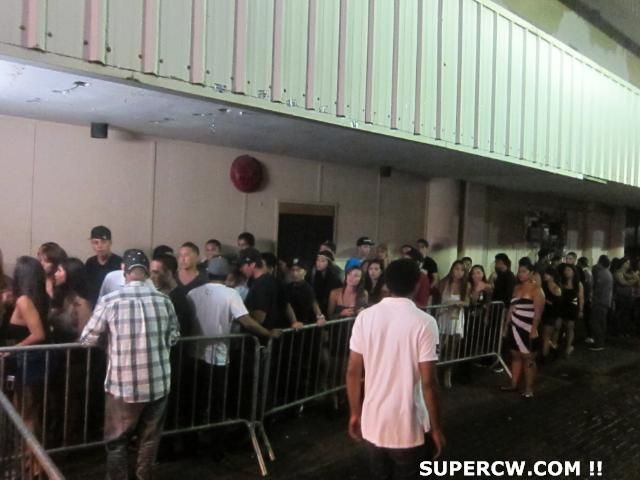 just craze.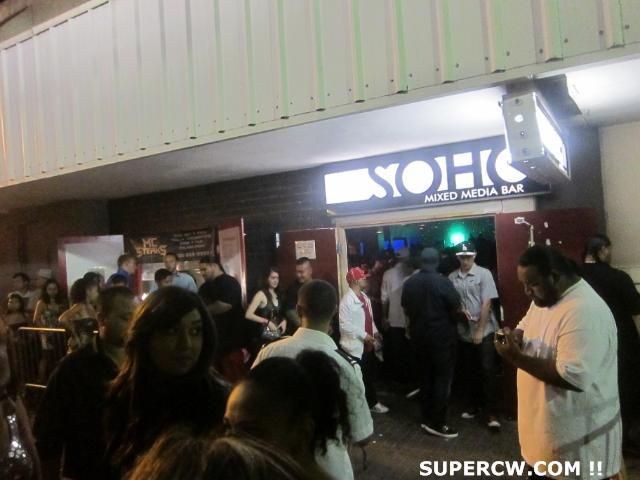 thank god i know someone. kevin cole was mad at me because i went up to his cousin here on the right thinking it was daniel. what kevin cole doesn't know is that i am pretty much blind and can't see more than 10 feet in front of me esp in the dark. sorry kevin.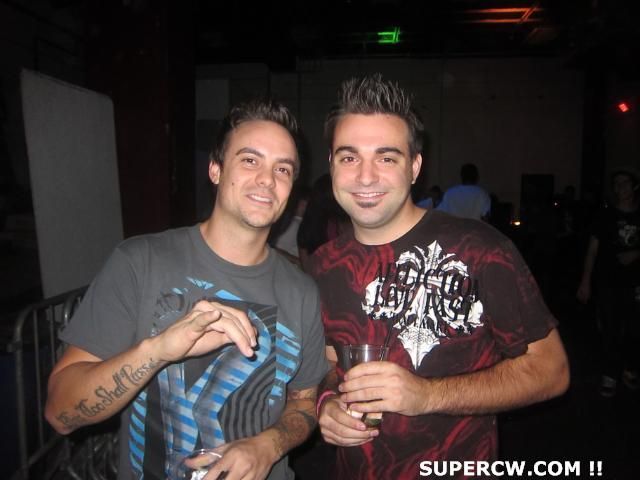 everybody was shufflin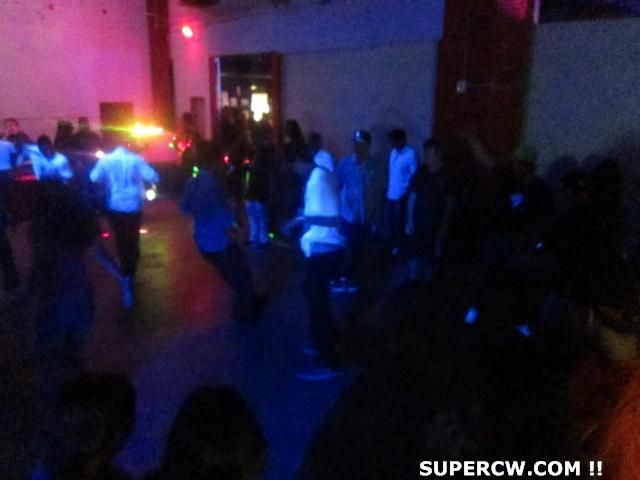 rp always has the coolest shirts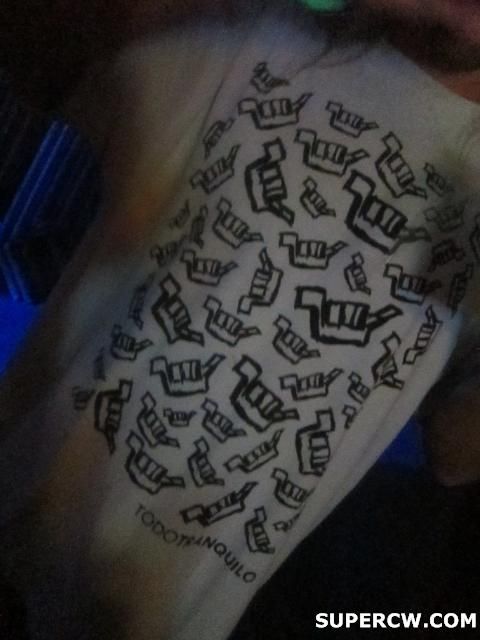 daniel's sister. ANOTHER GRAY!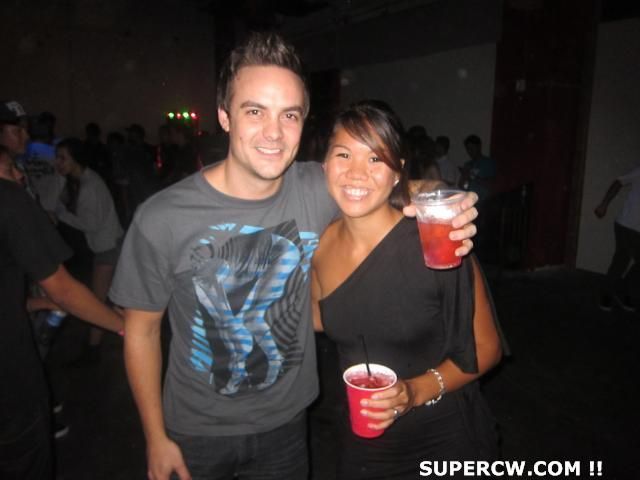 kevin (i think? i can't remember now) had these cigarette's from canada. i guess this is more detremental to a smoker than a horribly violent bloody mouth or cadaver.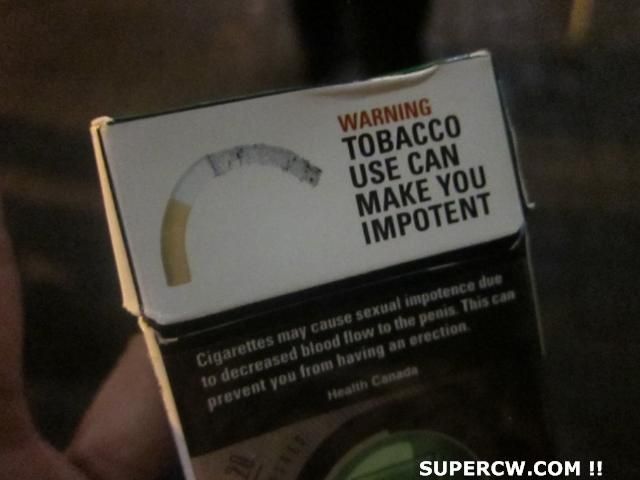 omg alicia marlowww. hothothothothothothot.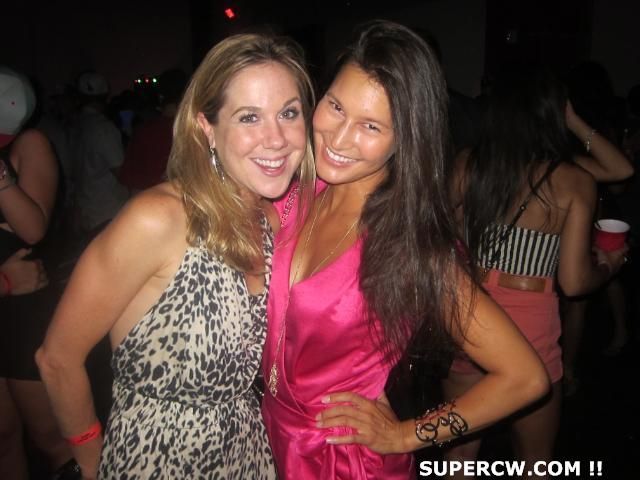 left chinatown at a decent hour. got home at a decent hour. drove around makiki for a while looking for parking. there was nothing. not even the super sorta illegial spots that you can get away with if you get up early and move your car in the morning. nothing. nothing. so i decided i couldn't miss the audiolab reunion at asylum. glad i went.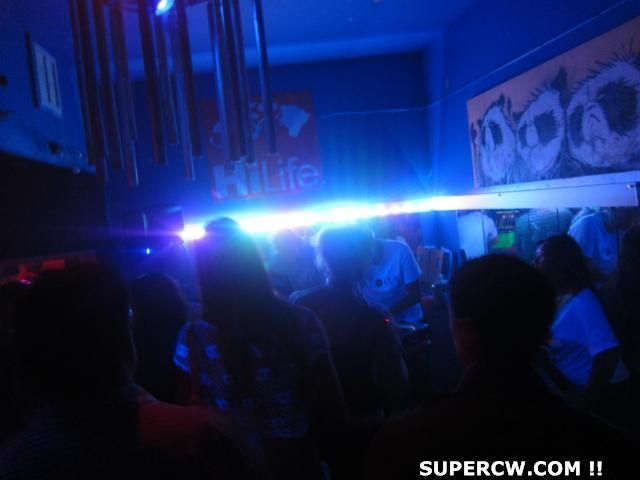 it was one of those things where everybody but me knew how good these guys are. NOW I KNOW. so good tonight.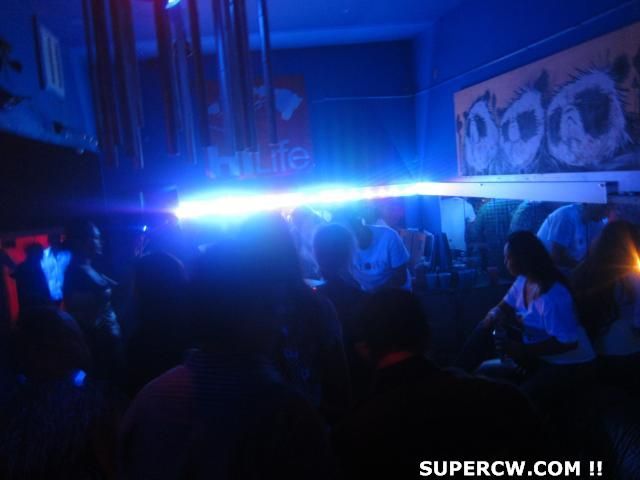 got home before the sun came up. good sleep before brunch. and this blueberry mimosa.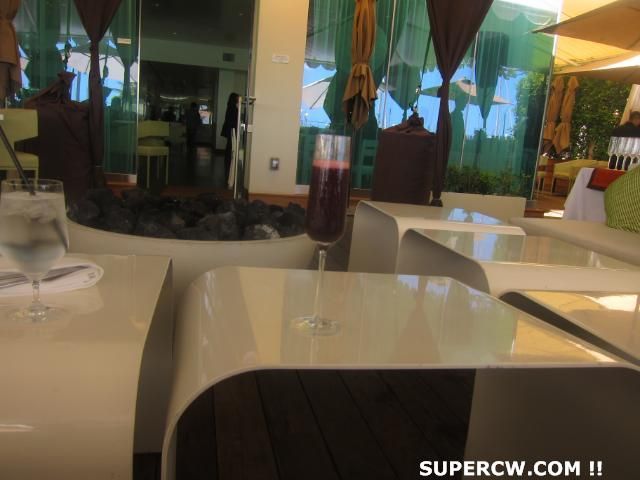 i beat everyone here as usual :)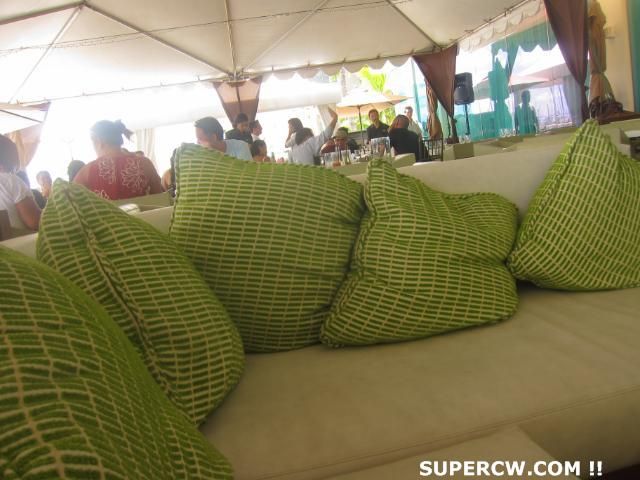 heidi comes every month. stylie huh!!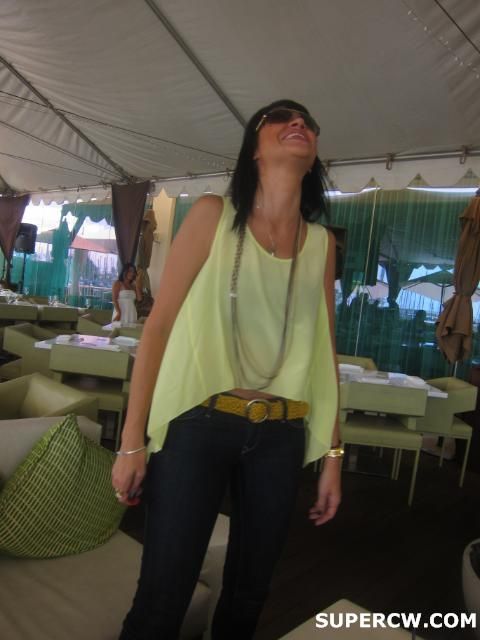 we were laughing about things and such.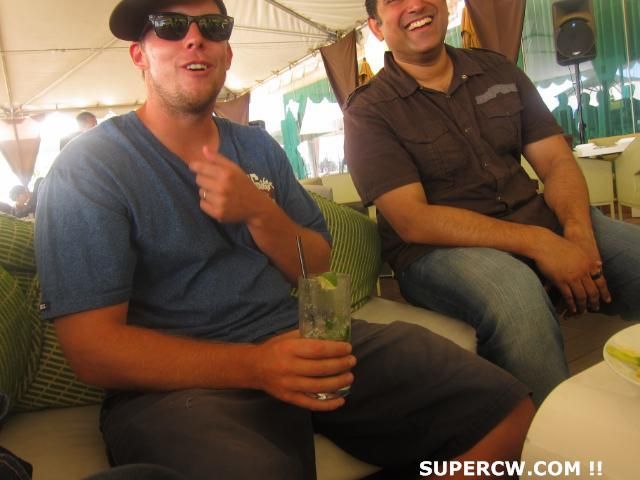 taittinger for my girls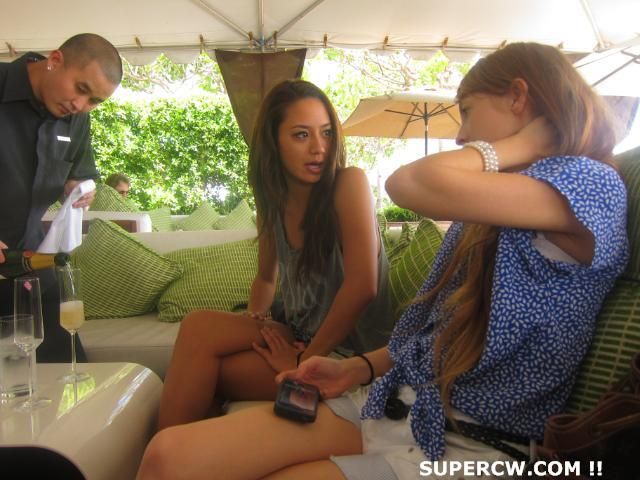 wow i missed out on a lot on friday night. still glad i went home early. esp the weekend that there's a brunch. brunch = weekend recap!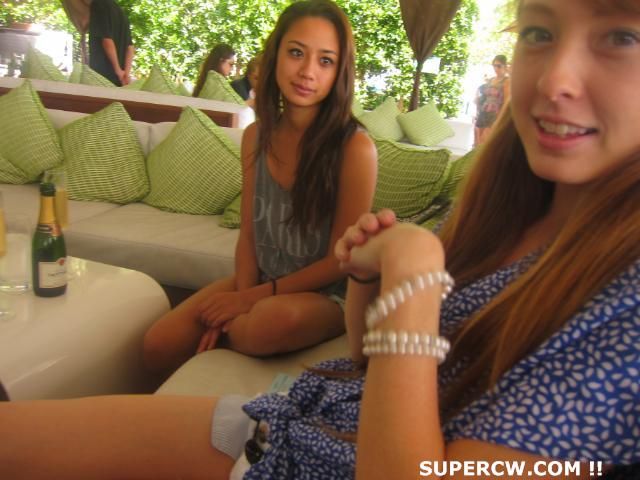 maria came in early to help with the event upstairs. she got off work around the same time i was getting home. and we both made it. i'm kind of proud of us today.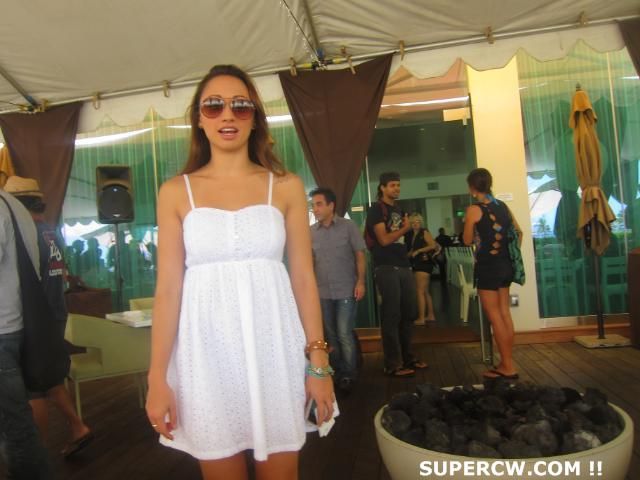 later upstairs it was the miki nola event. she was showing her suits and had all these RIDICULOUSLY gorgeous girls all over the pool.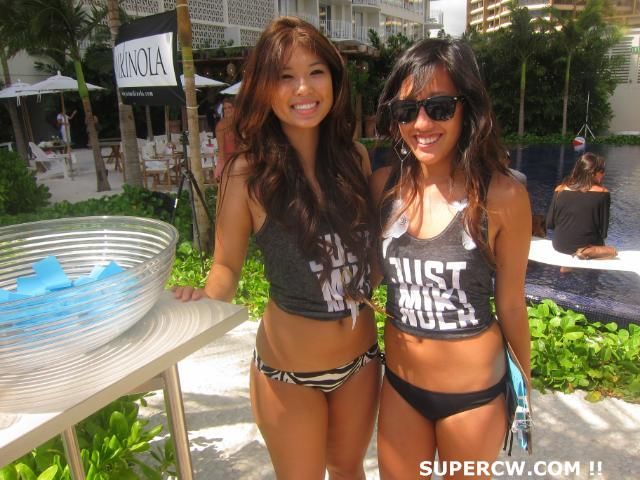 <3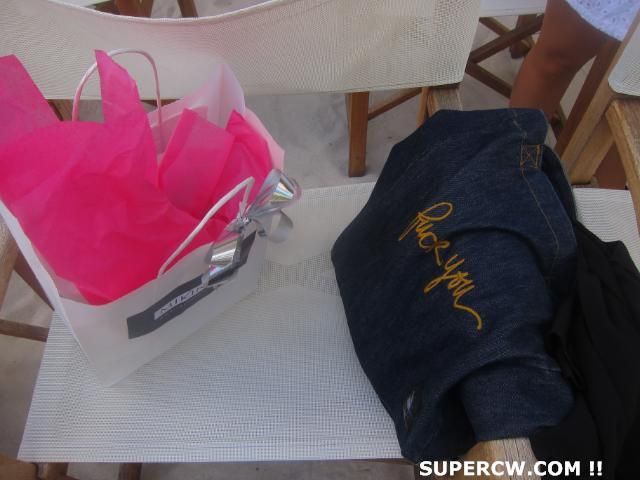 shealready has amazing taste as far as i'm concerned. not too many people know the deal with this guy yet, and we all kind of want to keep it that way. i guess. just know though….. HE IS THE BEST!!!!!!!!!!!!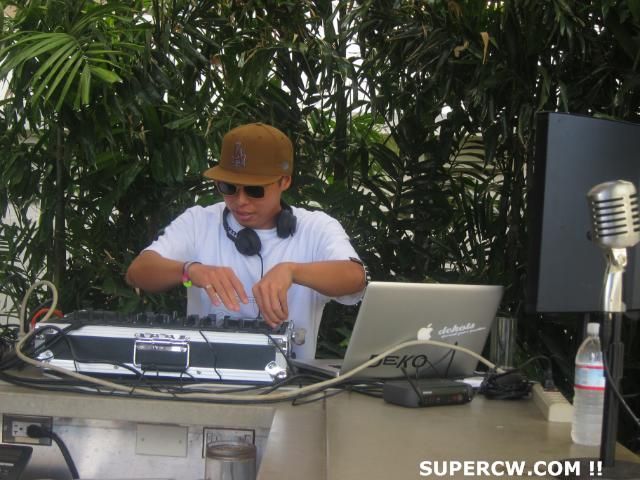 it was what you would call the best sunday ever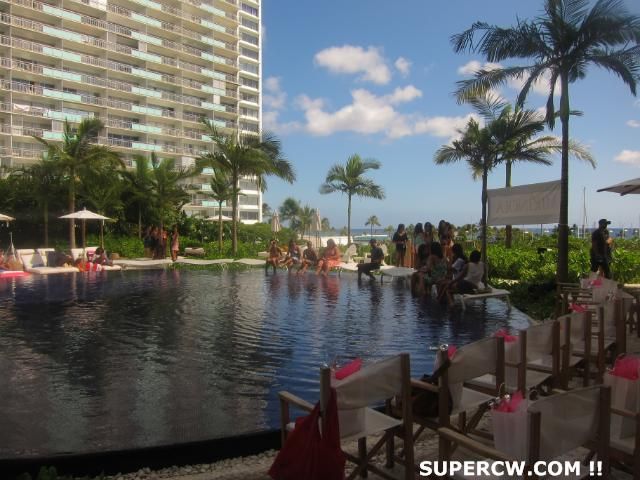 met the mo-hawaii people! they were the cutest. i tried to look at their site but it's all this so ….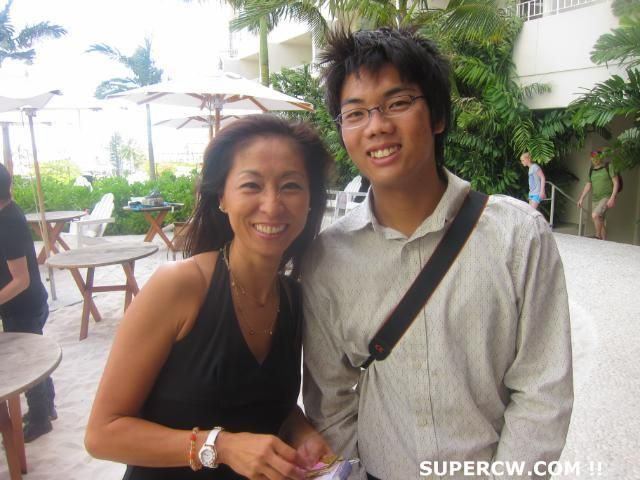 ma-bru!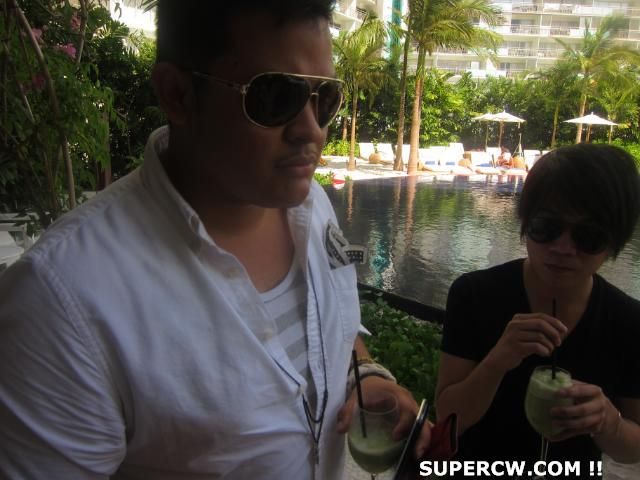 love her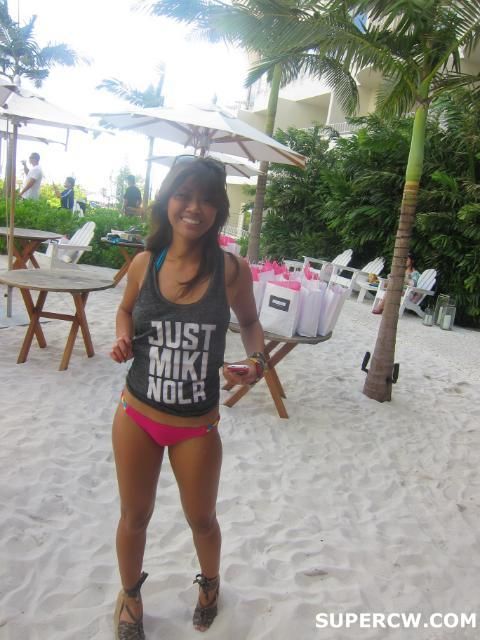 whatever katrina has on is what's so hot right now. so i guess this kind of accessorizing is so hot right now.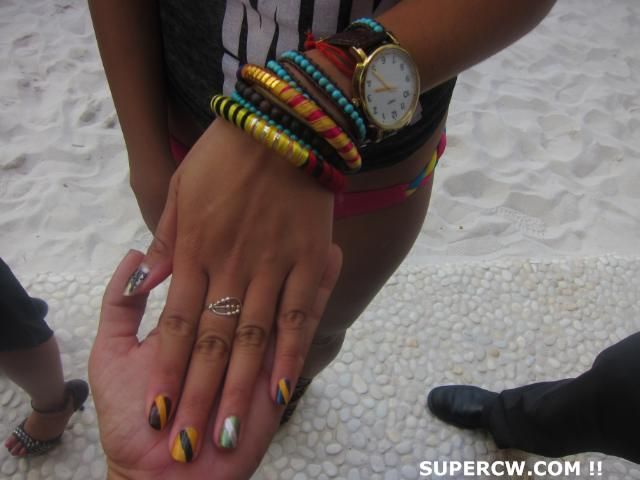 so cute – noriega was so cute when she saw andy. she got all giddy. aw!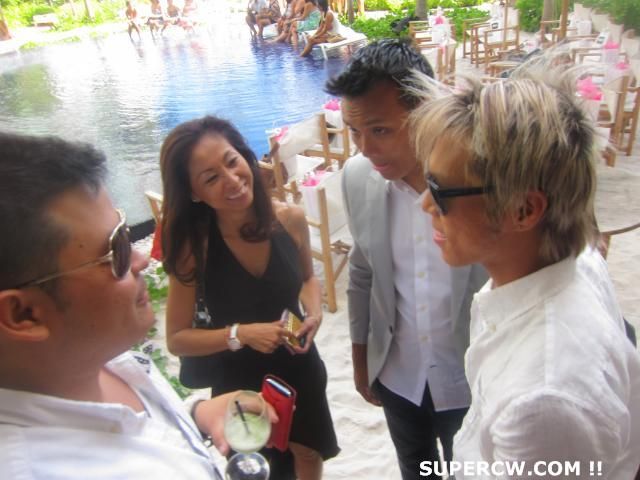 i was all giddy about these shoes, but he said they weren't that comfy.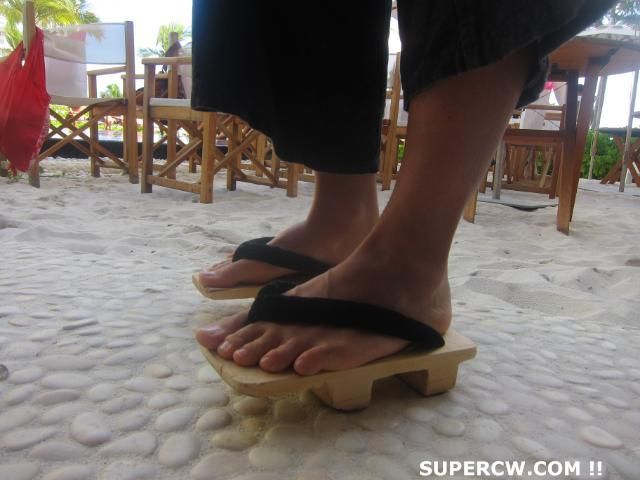 styliest stylie dudes i know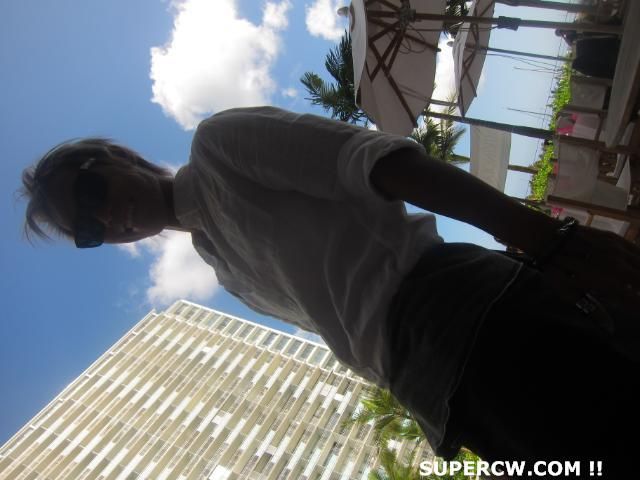 and look at this!!! how do you all just know what's so hot right now. oh. i guess you're fashion people. that probably helps.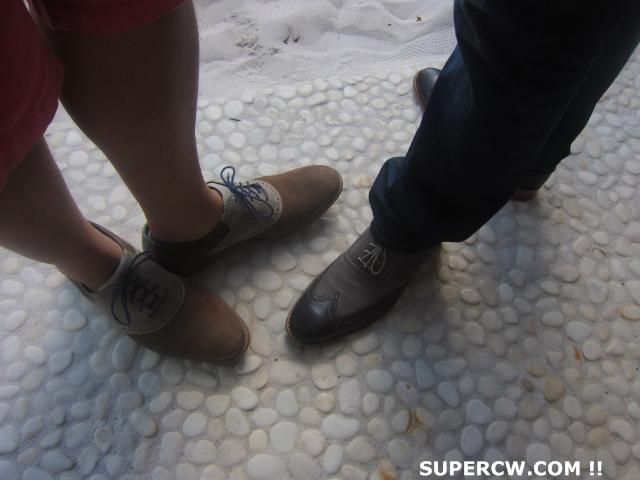 stylies.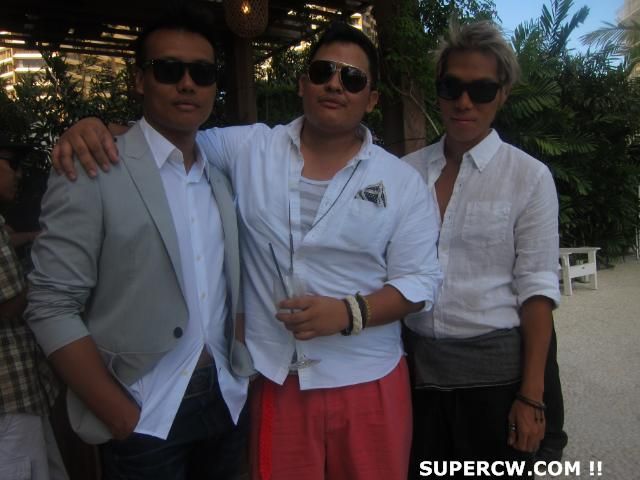 and see! they just know about the accessorizing!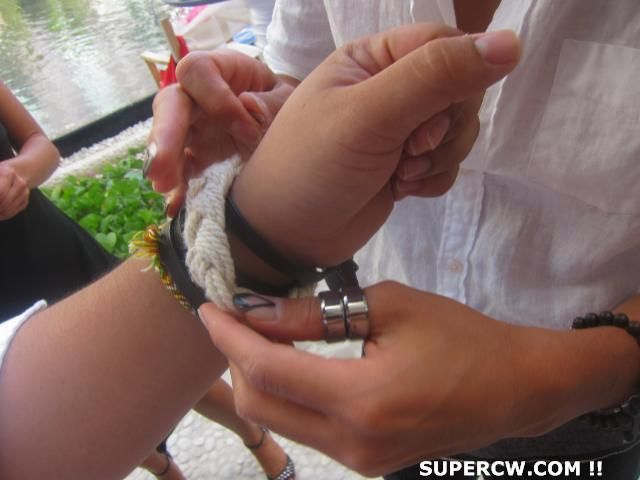 yosh appearance. vampire status right here with him and maria. nightlife people. these two both probably didn't go to sleep until like 6am. good to see em tho.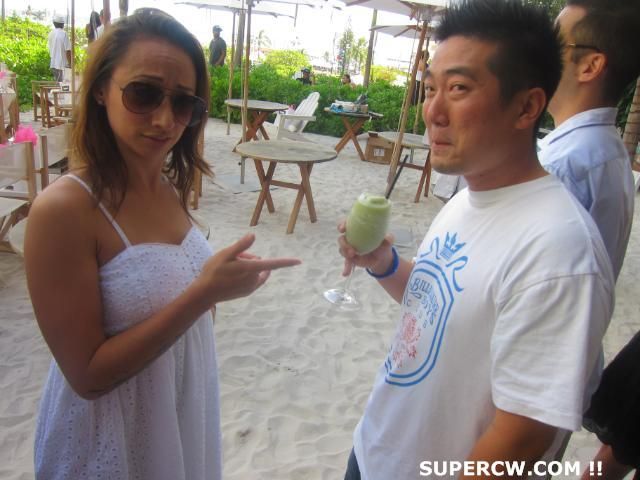 me too though. but i'm used to getting up early during the day. so. bryan wanted a pic with me and even though i HATE DOING THOSE i would do anything for this dude. so.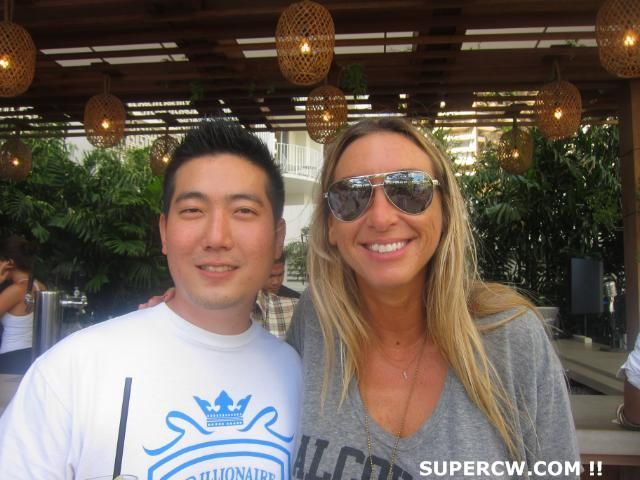 OMG I LOVE THIS GIRL AAAAAAAAAA:LKJKDSJ
there was a buzz going around before the show about how hot the models were. i figured if the girls that were hanging around checking people in and mingling were already way hot that the runway girls must be SUPERSMOKINGHOT. saw kekoa and turk too. the cazimeros. courtney must be in the show!!! i was getting excited…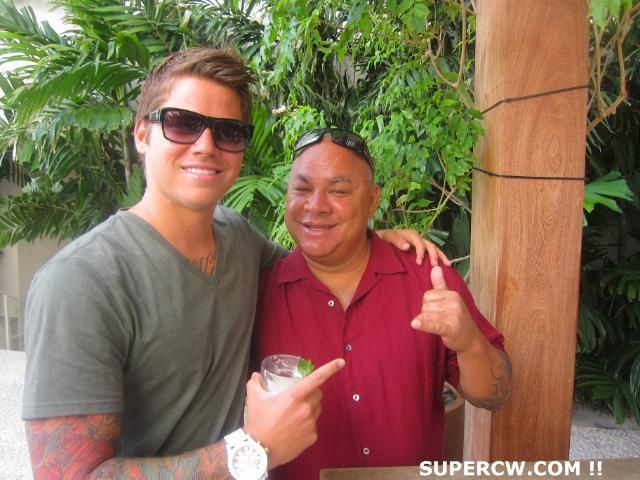 ALREADYSOSUPERHOTWHOISONTHERUNWAY?!?!?!?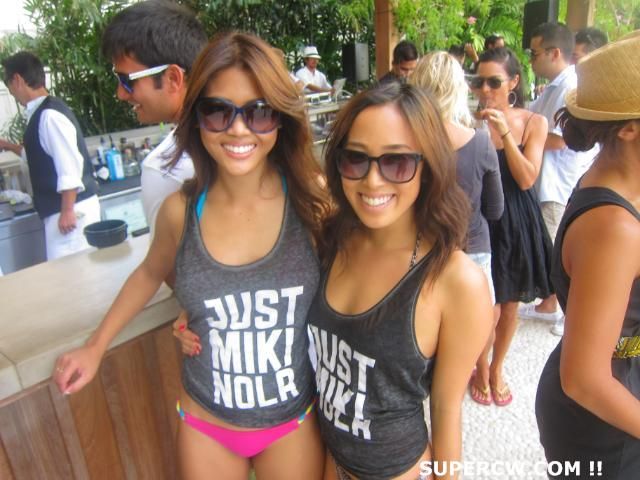 see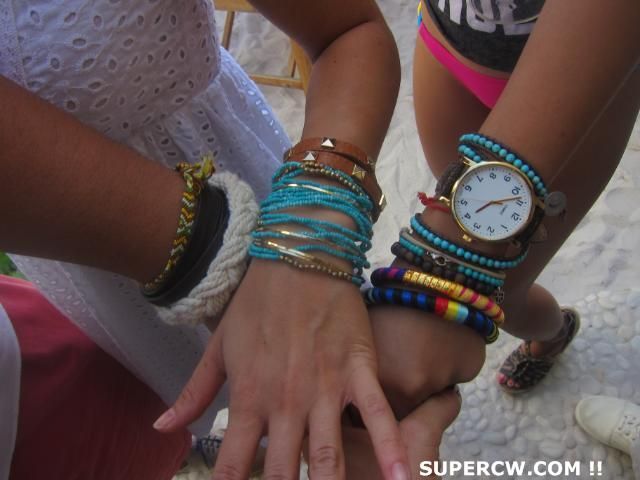 i was going into stylie-dude shock after a while. this show needed to start. too many awesome/hot/stylie/fun guys at the mingle-portion it was making me dizzyyyyyy.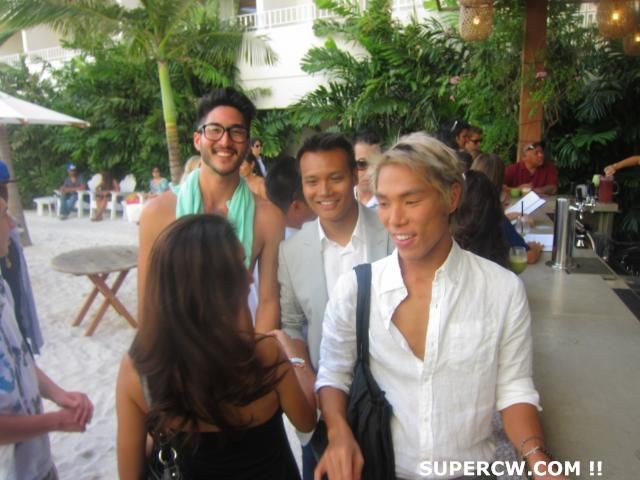 the two of us at the thing that either missed the so-hot-right-now-in-accessorizing memo or decided to stick with our own simple tastes :)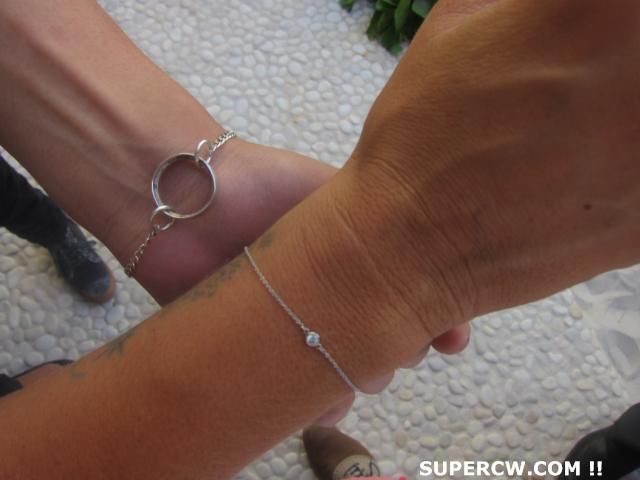 anthony had a fingerprint sunburn. it was amazinggg.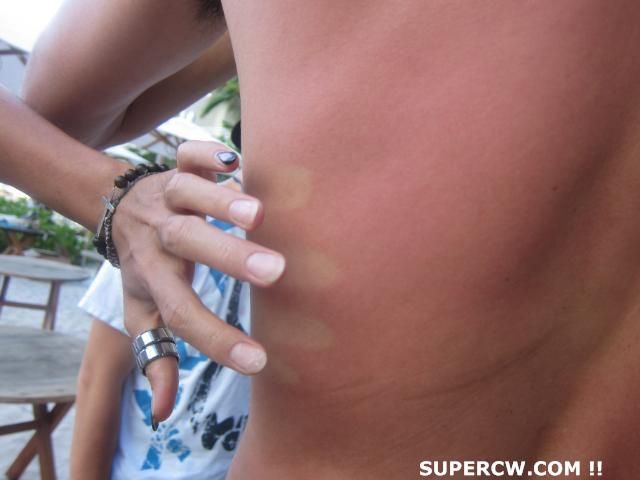 nice day today.
nice day, HOT GIRLS.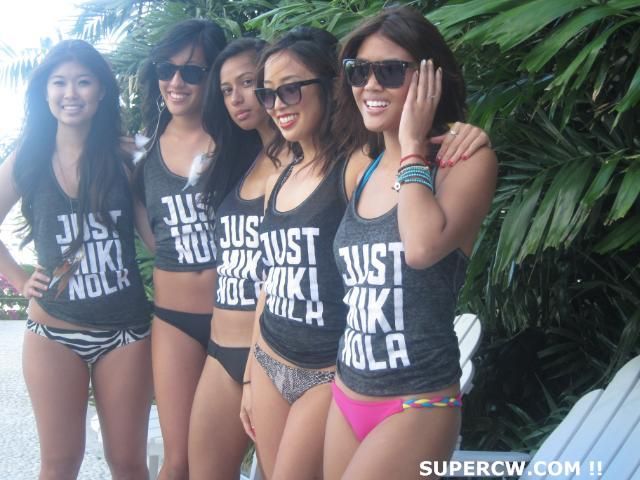 I LOVE THIS ONE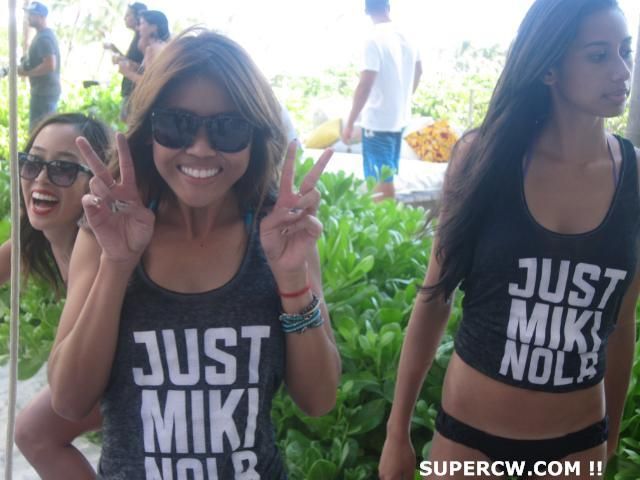 ha ha their faces. definitely a LML day for the dudes that were here.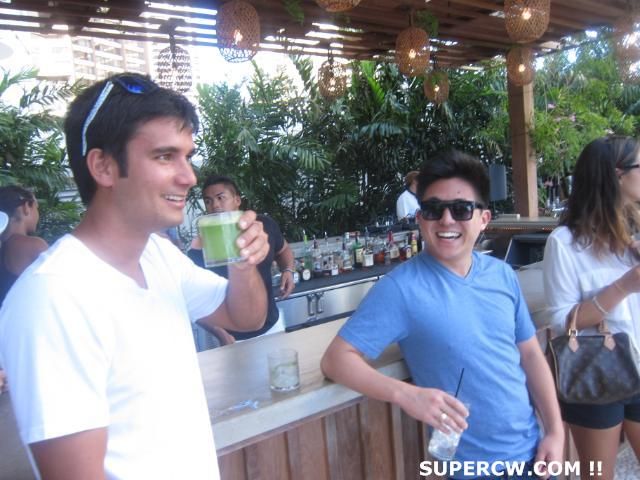 show is finally on. i'm about 2 mimosas, a half-bottle of taittinger, and 2 coconut mojitos in. sorry for clapping so loud…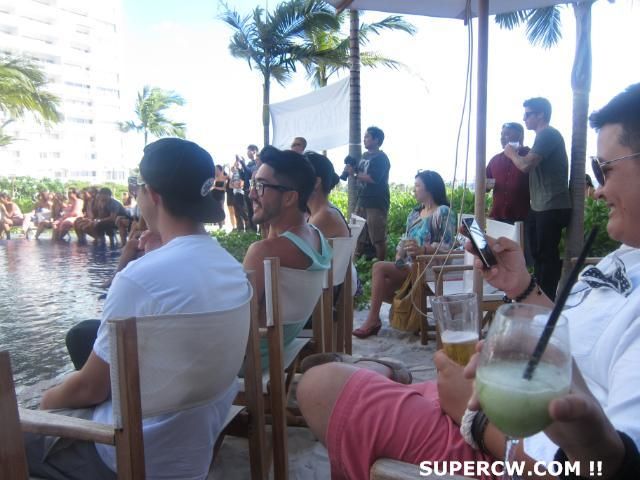 i couldn't help it they were so pretty aaa;kdjfkdjfka
MOW MOW KOW
aaaaaaaa!
loved the check-in/mingle girls floating around in the pool while the models stomped through the pool in wedges. that looked so dangerous but MAN they totally pulled it off. nice work miki nola for real. i think i love you.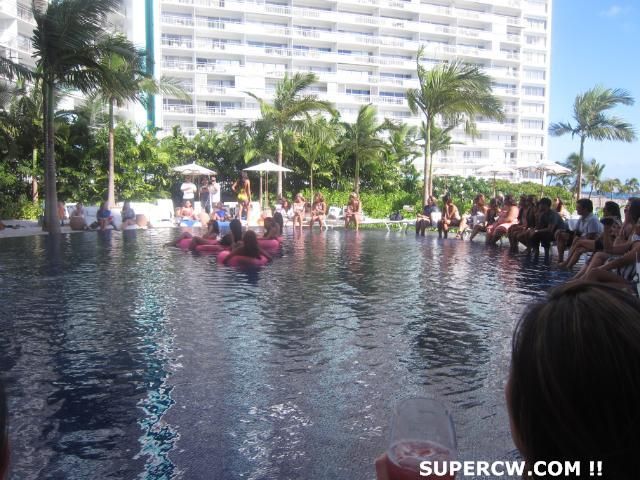 HI KIANTOOOOOOOOOO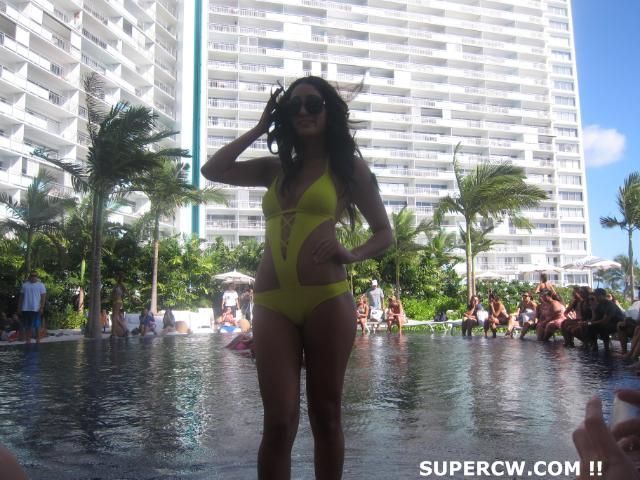 krista alvarez aaaaaaad;lkjfkdjfkdjfkadf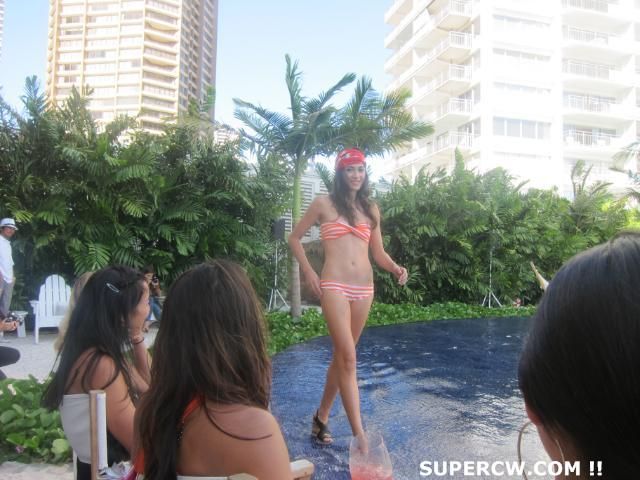 she is perfection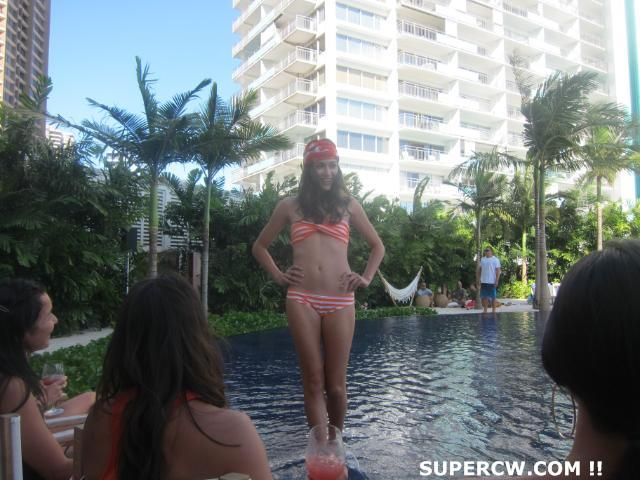 AND THERE'S COURTNEY!!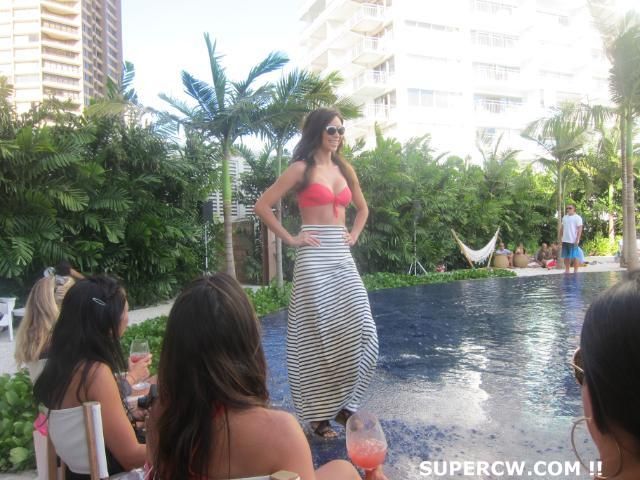 *muah*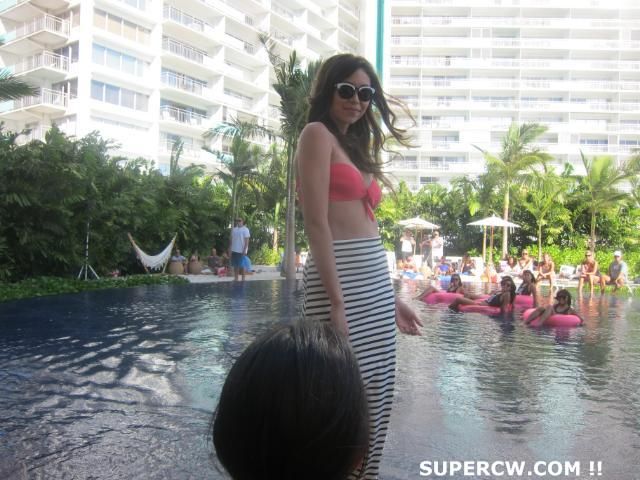 i thought i saw nelly in this show. is she back??? camera was blinking a red battery so i had to just snap what i could and essentially miss everything. ugh. check mark's page.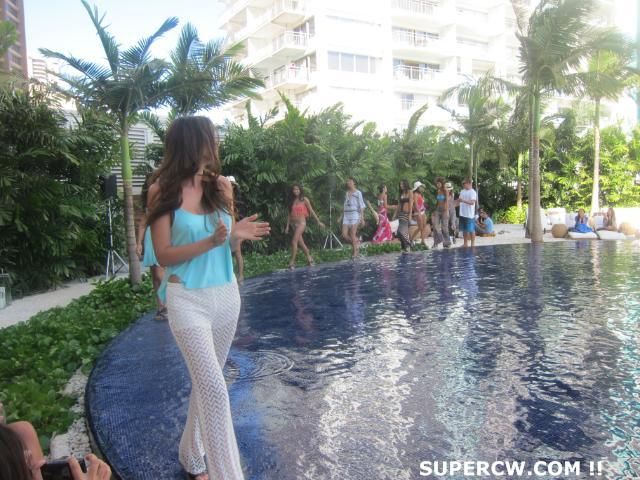 awesome show tho. awesome event/show/day/life.
til next time. WAIT what are you doing this weekend? if you're going to lovefest i'll see you there. too much fun last year and wanna see diplo. i heard switch told him that dj'ing our pool party was one of the best events he's ever done. he also told the black eye'd peas, who told some bacardi mainland rep, who called our state rep, who told me. guess who's looking damn cool around her ol' day job this week!!!! thanks eskae.
see you guys at love fest or at rumfire friday – special fashion show/dj soundcheck edition! or whatever we're doing after. there's something good, i am forgetting what it is right now. tell meeeee.