there's a lot. let it load. let it load let it load.
(do you ever like the look of words, not necessarily what they spell? i do. i also like to misspell words to make them look better. like the word loud. i like it spelt as laoud.)
where was i. oh. i was at munch.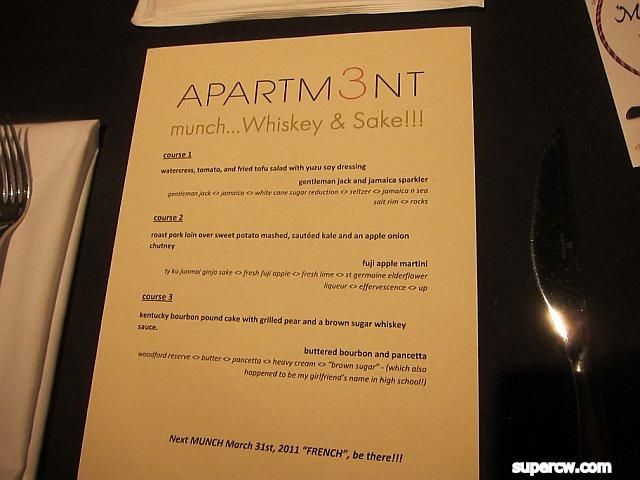 the thing with munch is… it's pretty much awesome. the third thursday of every month at apartment3. it's $45 for 3 courses and 3 cocktails, and it's GOOD. a contemporary take on the whole wine pairing thing. and trust me, joey knows how to pair a cocktail with food. the best part is the people though. this month i was cruising with eskae and sk. and jonahface :)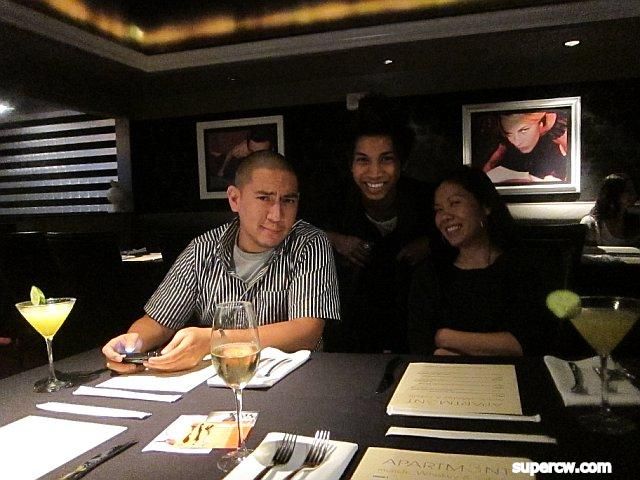 this reminds me of zana. and the food-pic thing. haha i just don't know. i've been blogging for so long that i know i get my food in there from time to time. why? because it's part of life. just for zana, here's a half-eaten second course tho:
roast pork loin with apple chutney over a sweet potato mash and (my favorite) sauteed kale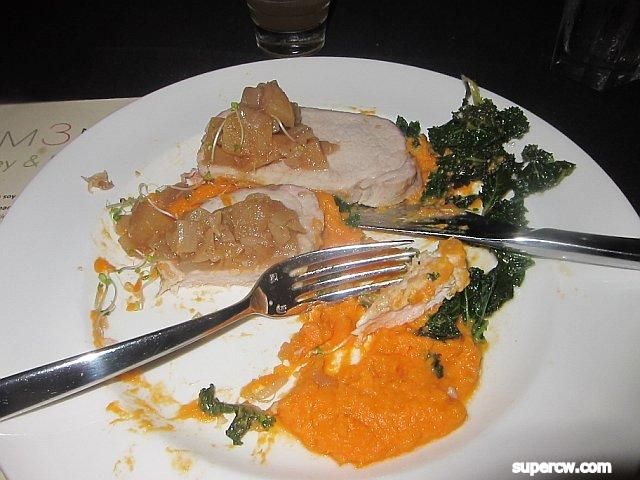 dessert was unreal. UNREAL! that's a hot buttered woodford reserve bourbon with pancetta (bacon) and a pound cake made with whiskey and stuff. DEEEE-vine.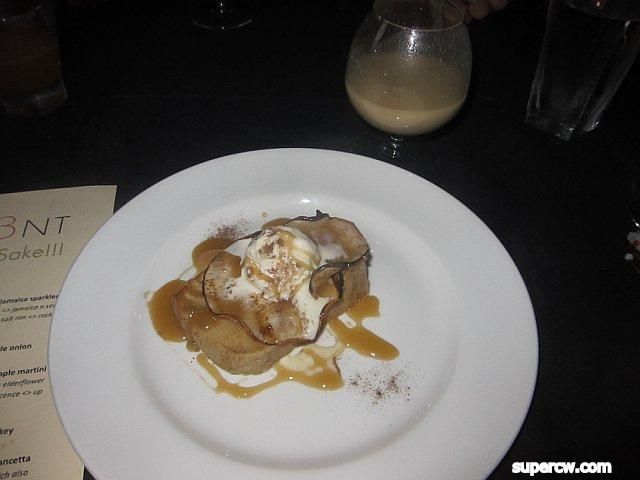 that was thursday. then it was saturday. OH MY GOD SATURDAY. i was at the kakaako BAMPitheater. for the nas/damian marley show, oahu version. i don't want to get in to it. i TOLD you tho. (never doubt me).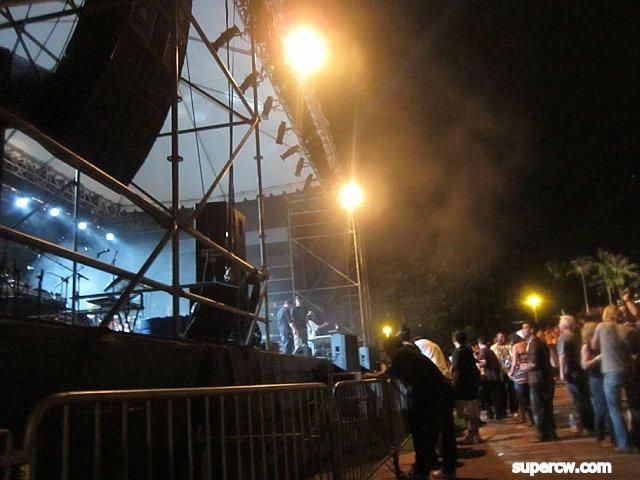 there were plenty of people there to get the kind of photos that matter. like larry!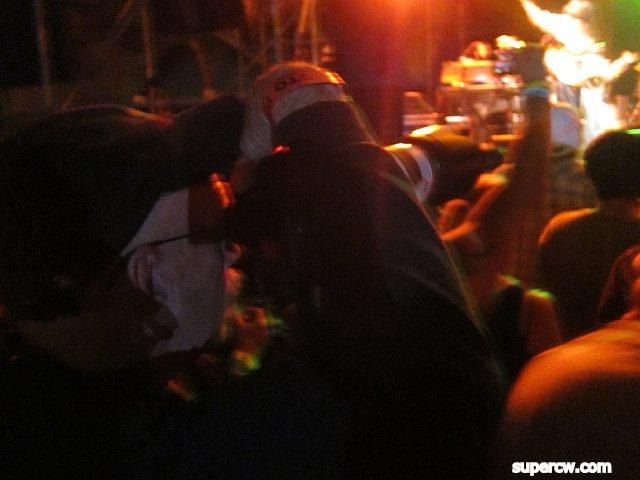 i was just there to drink and have the best night ever with tiff. (mission accomplished, with a bonus dot commer added)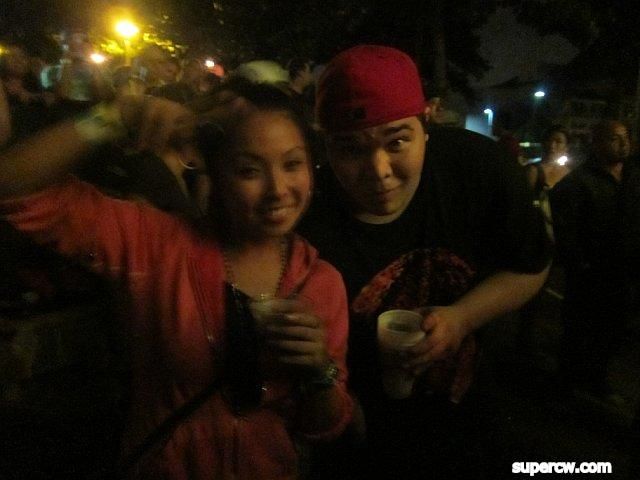 ok, and if you are going to a concert at the new amphitheater location…. this would be the time to buy VIP tickets and feel good about it. the backstagey area for vips, the view, the huge area for everyone to cruise, the food, and the HUGE area in front of the stage that only they can go is worth it.
the only thing they really need is their own security to get them that precious over 21 bracelet. the line to get those in the only place where you could was looooong.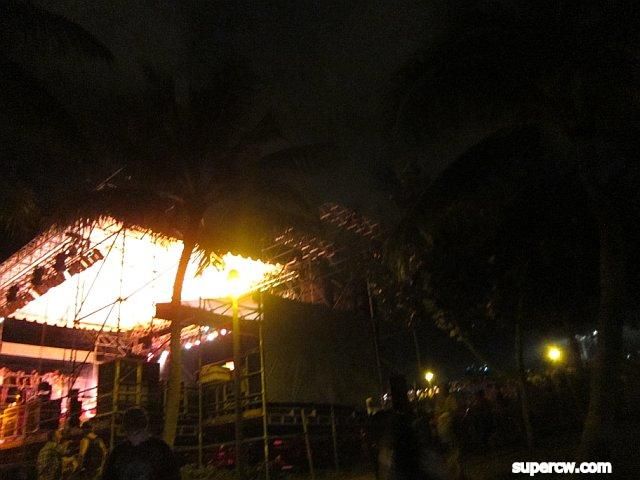 nah, but i'm super proud of you guys aubry. you continue to kill it. we all love you guys and what you're doing and when it's not to our liking we pretty much always know that it's probably not in your control.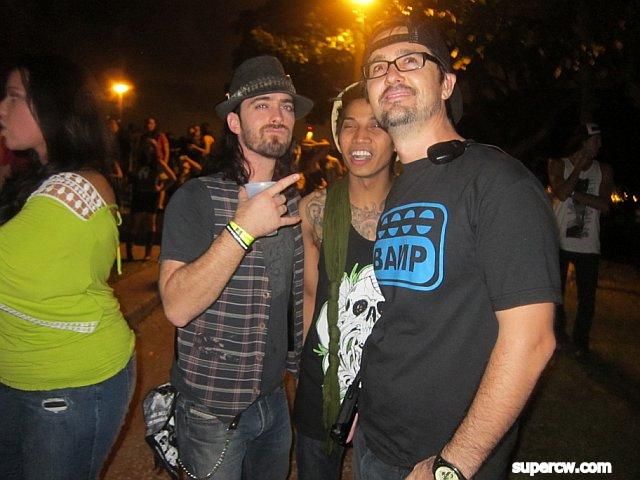 the concert? meh. i already saw it.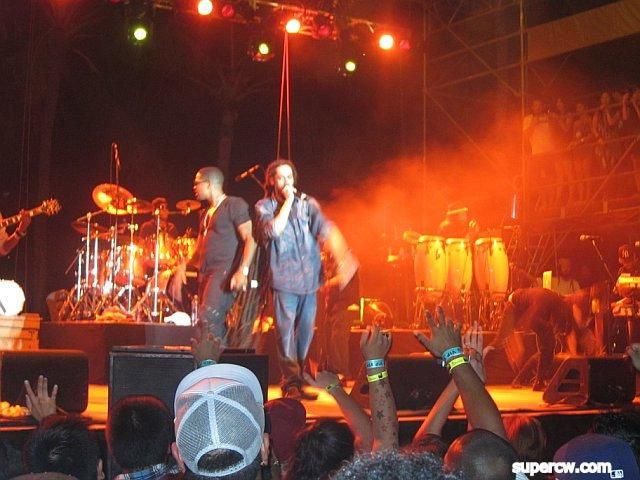 the concert? WAS NOTHING LIKE KONA!!! well, ok it was sort of like kona, i mean, they played the same songs, did some of the same dances… but this is where kona and oahu part ways significantly. oahu was STOKED. beyond stoked. they were dancing and hollering and lighting lighters and singing back the. entire. time. it's one thing for 1000 people to do it, just trust me when 5,500 people do it it's amazing. tonight was from heaven.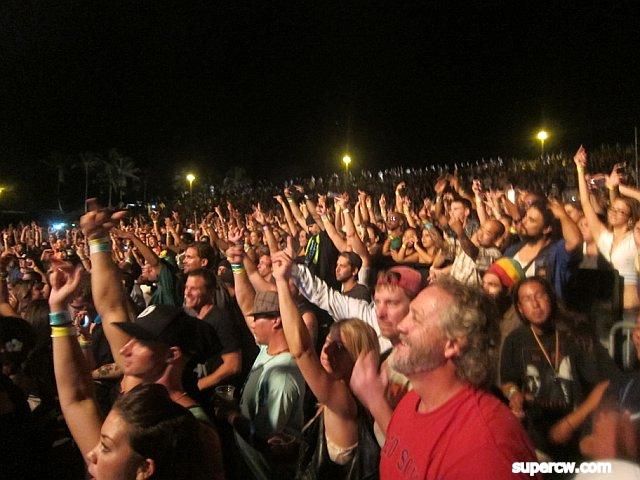 travis and zak and russell and i were all together again, but this time the rest of aloha stadium was too. i didn't quite get the shot i was going for here…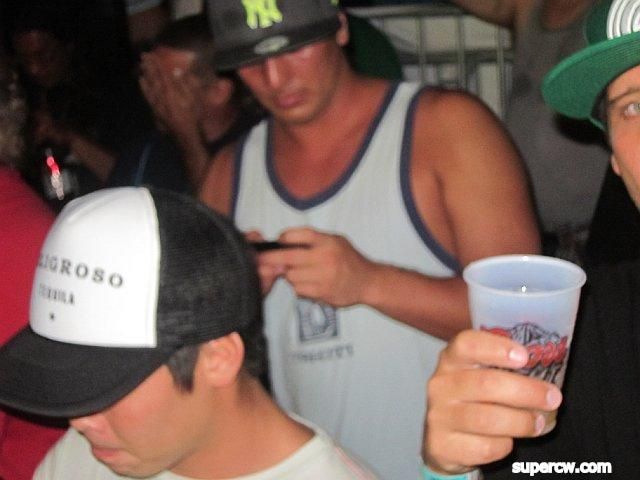 but i DID GET that back-to-back shot i was so sad to miss on kona! mission? accomplished. tonight fcking ruled.
we skipped out after nas did his mini-set and jr gong was doing his. and duuude, he did way more songs tonight than he did in kona. we loved it but the more i realized how many people were actually there the more i wanted to skip out before they all did…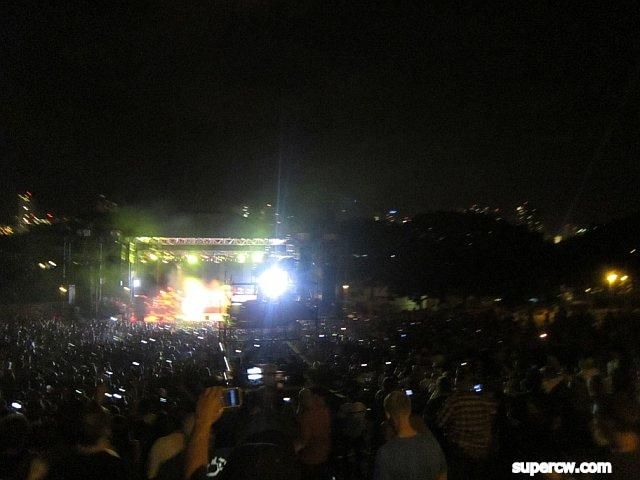 jessica is the shit she practically had these ready for us the second we walked to her well. orange bang.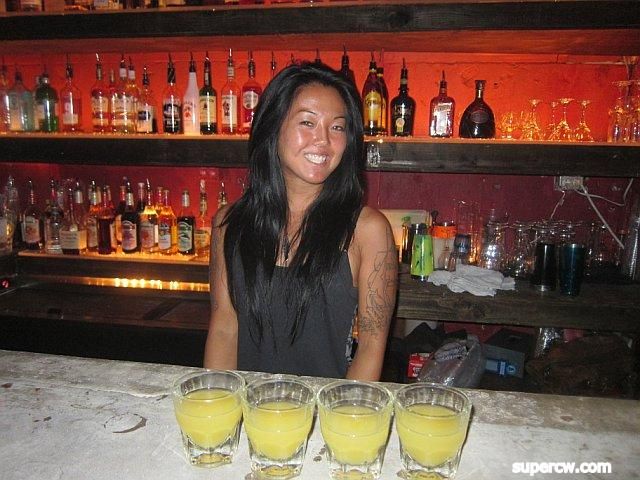 orange bang = pinnacle whip cream vodka + oj.
we are going to be doing a butt load of these friday at the anti-first friday party for matt bruening's birthday. just get ready. bang. orange bang.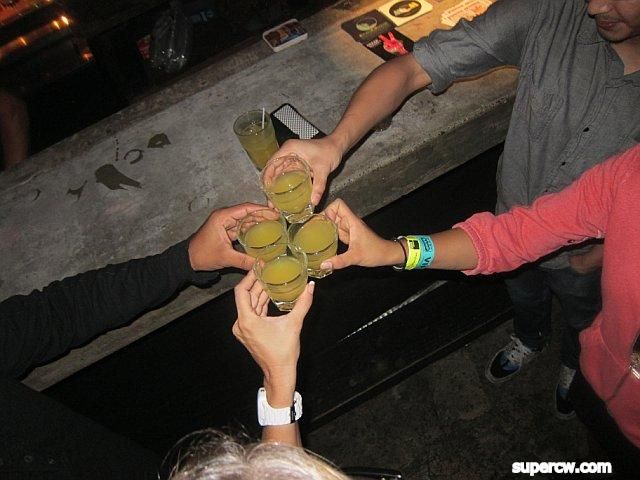 we were at nextdoor for flying lotus. but my crew was starving after the show. milkshakes, bar35 pizza, sandwiches, garlic fries, and a stoli bleu/7 at downbeat right across the street (and is THE SHIT!). youngnae i think was regretting this pit stop for the rest of the night.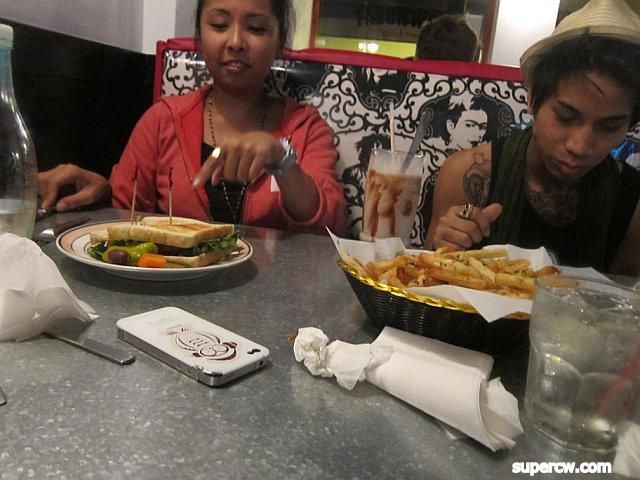 i made everyone go with me to waikiki after. we HAD to. green lantern was gonna do his own set at the shack. nas and damian marley were going to get on the mic. shack on a saturday? me? errrrrrrmmmmm i'm more like shack on a thursday. or tuesday. or monday. it was PACKED.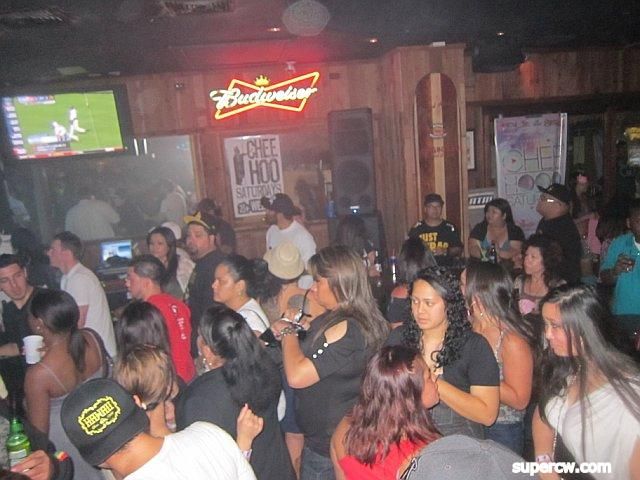 if you're ever going to the shack on a saturday don't be a dick.  call ahead and book the table by the dancefloor. the bottle service is only like $250 with the tip and trust me…..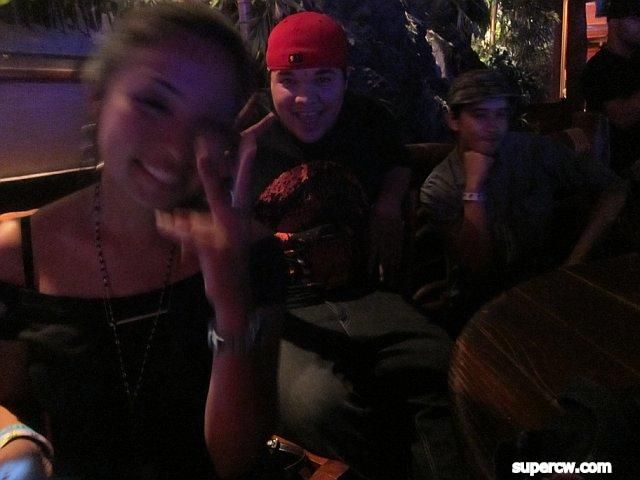 you'll want it bad when you get there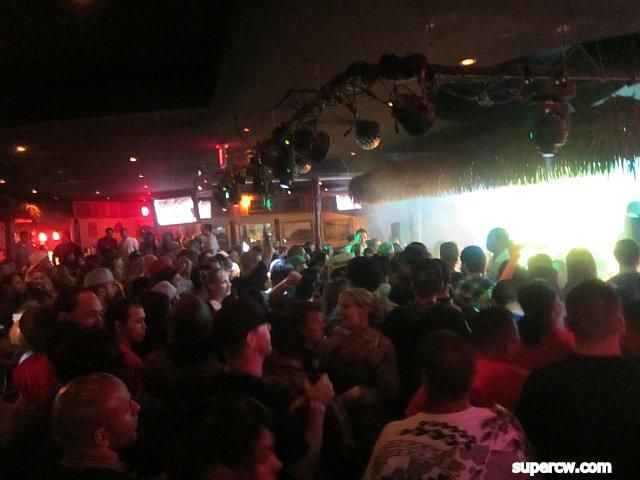 goose lights up my life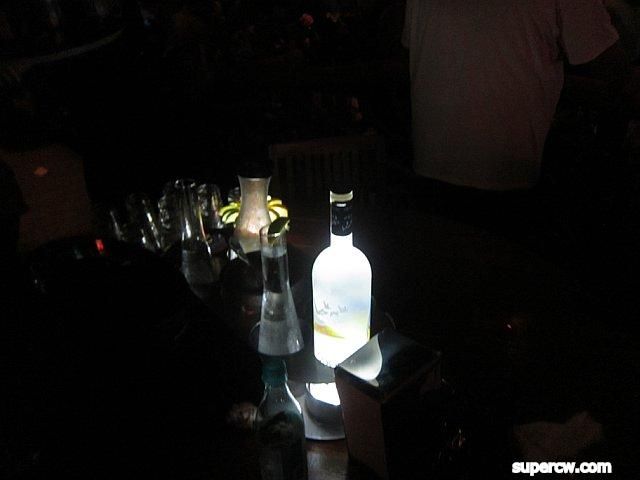 so do the angry locals. they should have played longer. or green lantern should have spinned for them. they stole the show.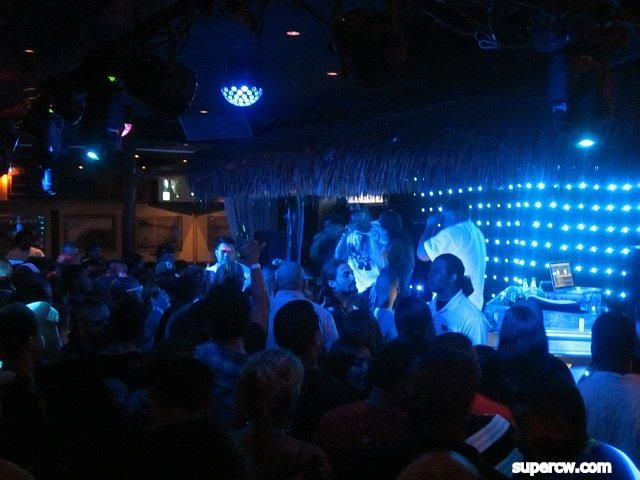 then dj green lantern came out and played to a packed house. it was too crowded for them to even dance. i felt bad in my table-area. i didn't dance cause i didn't want to rub it in that we had plenty of room to do so. so i swayed a little.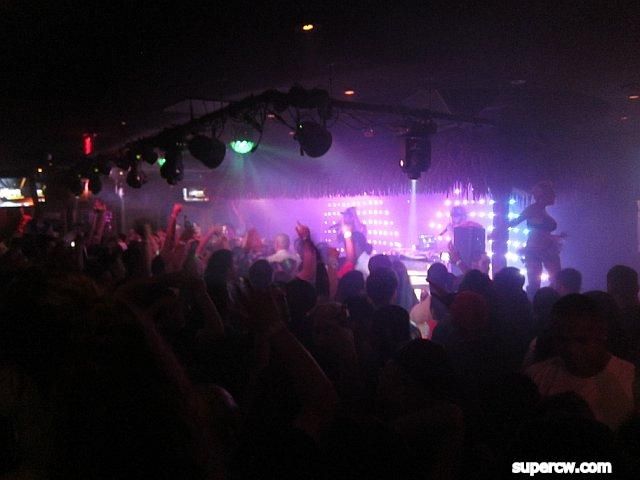 mox if you're in there somewhere…. happy birthday bu.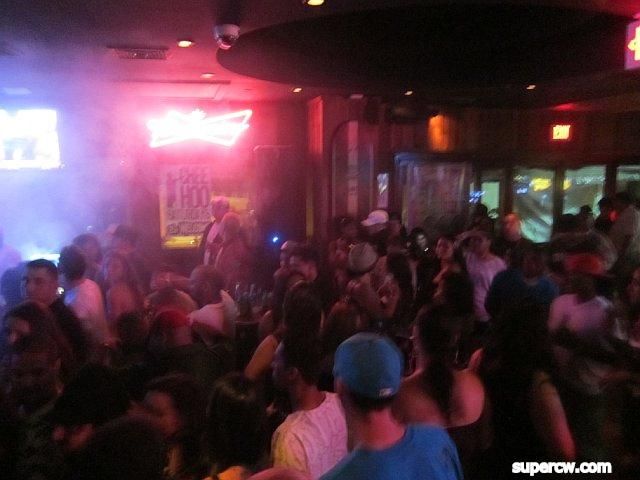 we left before jr gong came out. but only because we wanted didn't want to be leaving waikiki after 3am.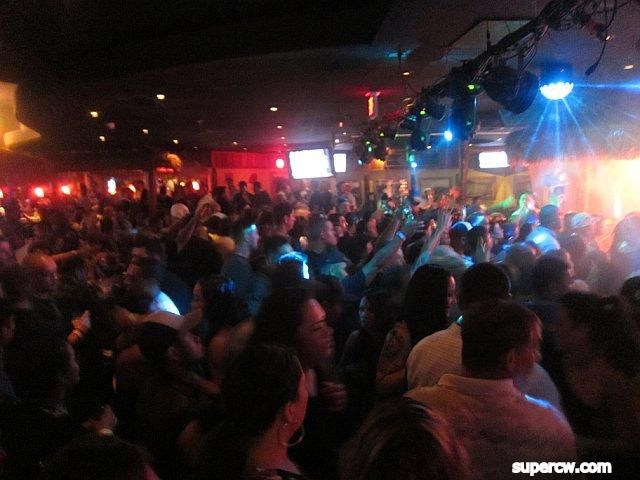 and you KNOW what was on nae's mind anyway (v lounge pizzaaaa)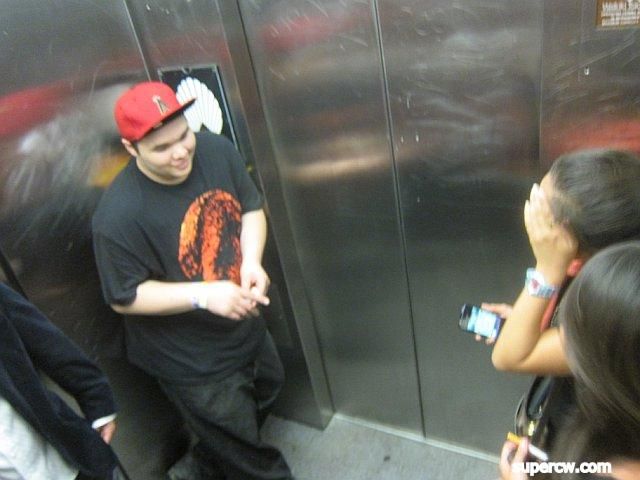 then it was the next day. which is why i didn't opt for v lounge. because the next day was fancy. daylight fancy. daylight fancy easily becomes SCARY AS HELL if you were out all night the night before. trust me i know.
sunday. 4pm sharp. HIFF! it's time for the oscars.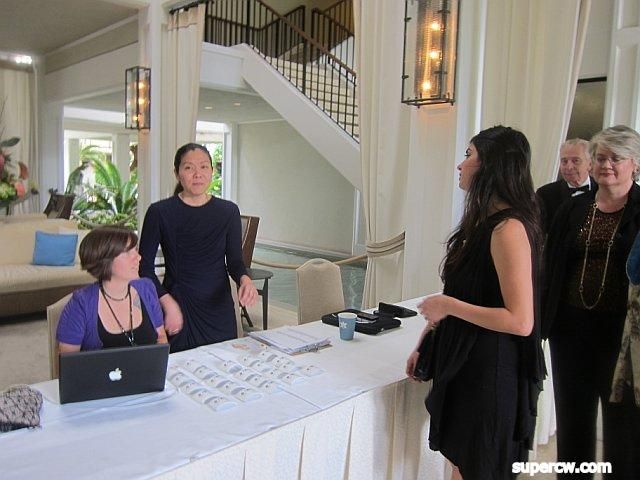 i gotta hand it to HIFF it was a really cool idea to have HPU film students (broadcast students?) there taping and "interviewing" on the red carpet.
it's always nice when you make people feel important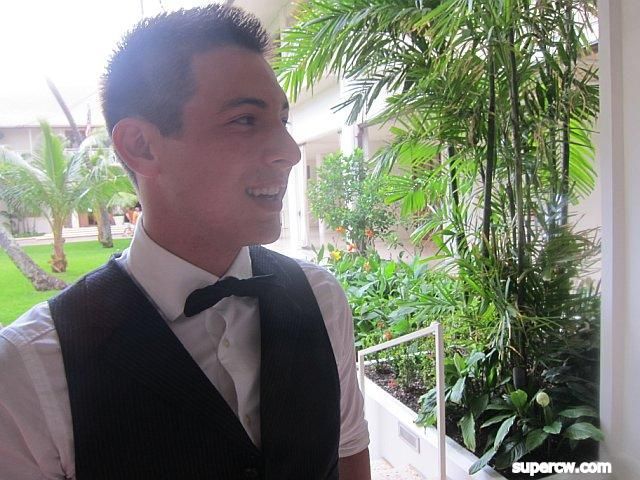 i mean, yeah the logo press banner thing and the red carpet, but you pretty much see those everywhere now. they even have them at zippy's on some nights.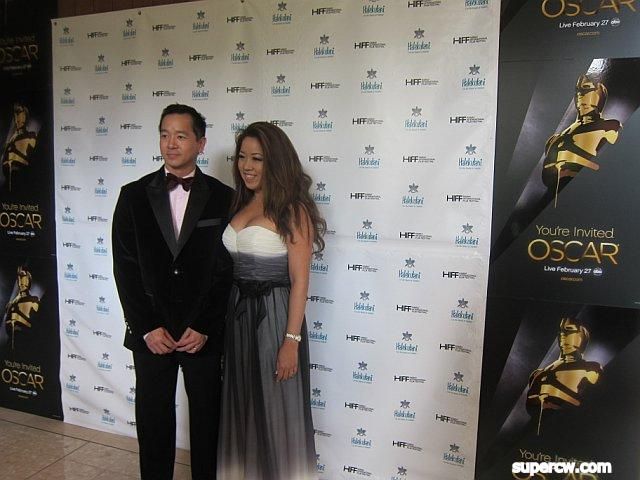 just kidding. but they do have a lot.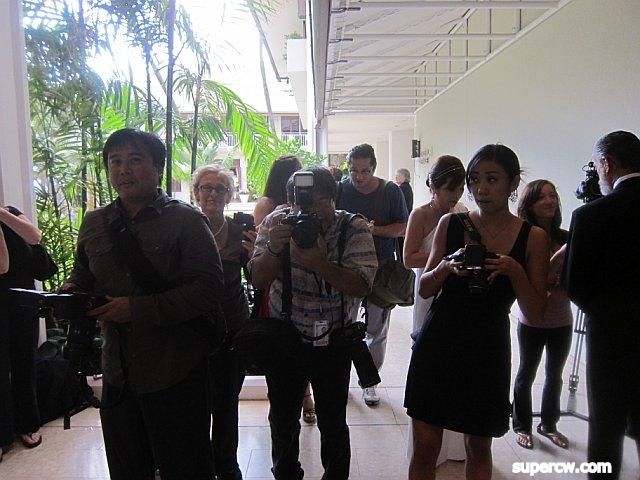 i'll tell you what makes ME feel important….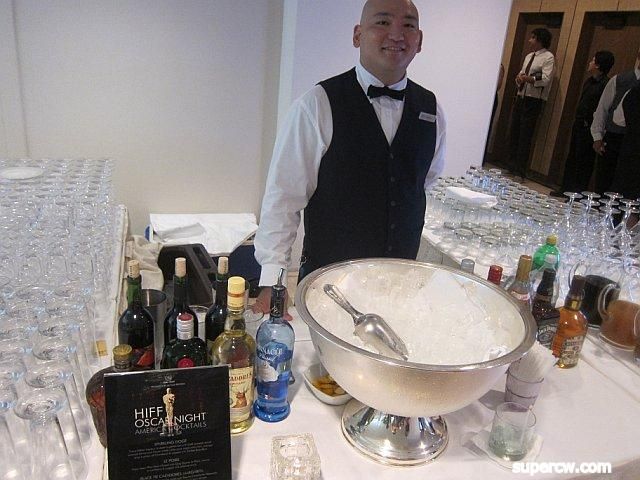 work/play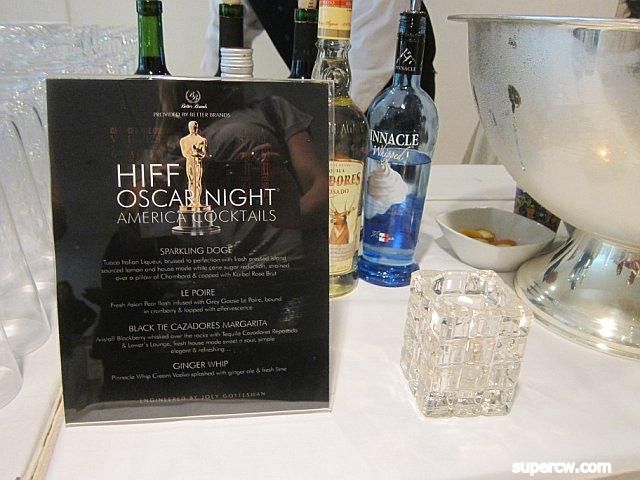 silent auction. us.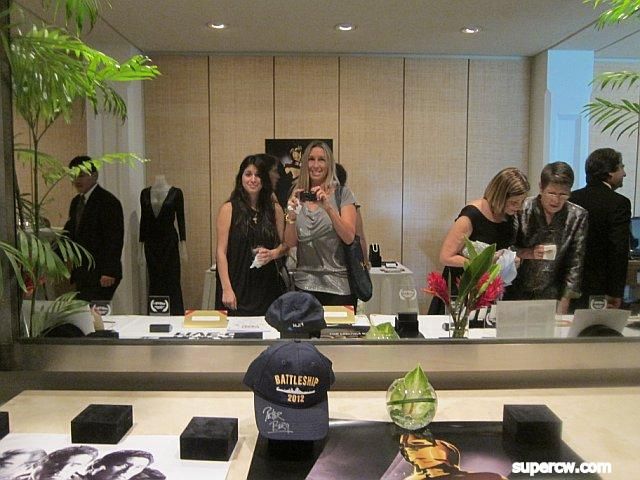 it's nice to feel important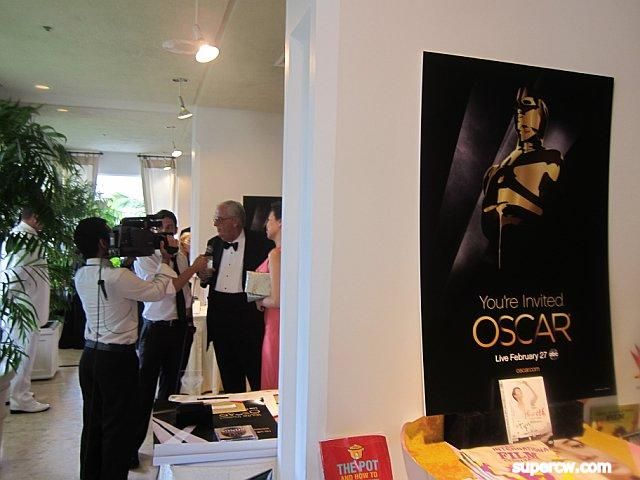 saw jude. HEEEEY JUUUDEE!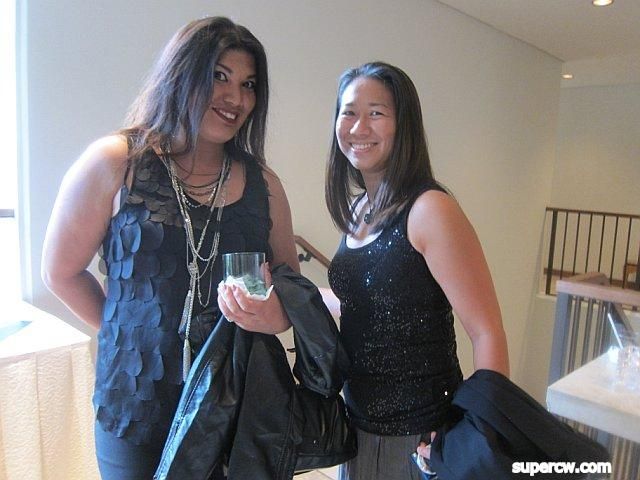 saw mila kunis's dress.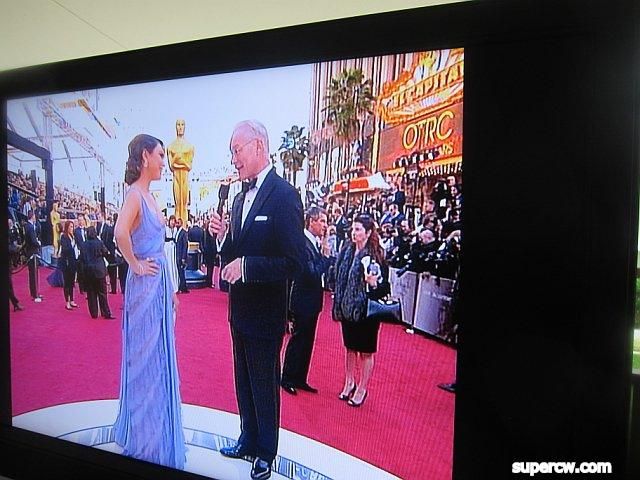 if you have the means, i highly recommend bringing natasha as your date. to anything. most fun girl ever.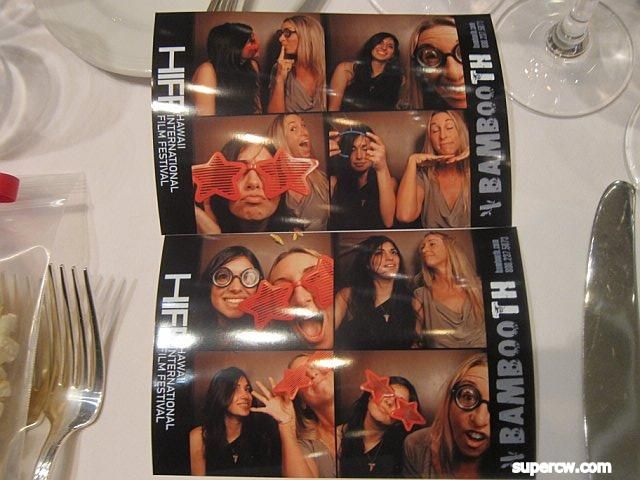 the h50 producers were at the next table and were like "hi. HEY! hi!" they didn't recognize her at first. said she was out of context. i got a kick out of that.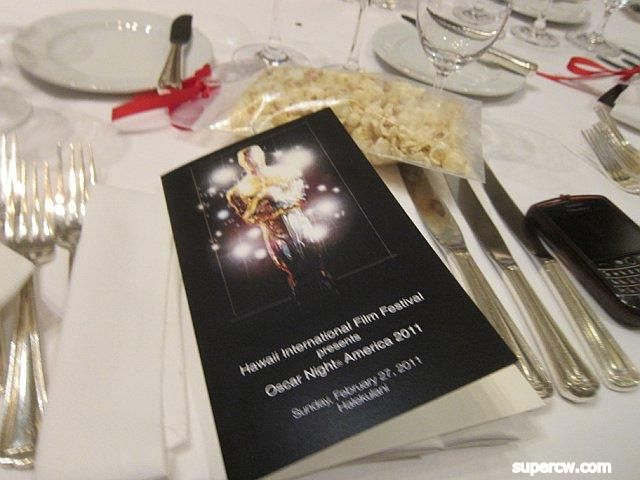 this was the first time in a while that i was actually excited to watch the program because i actually saw a lot of the films nominated.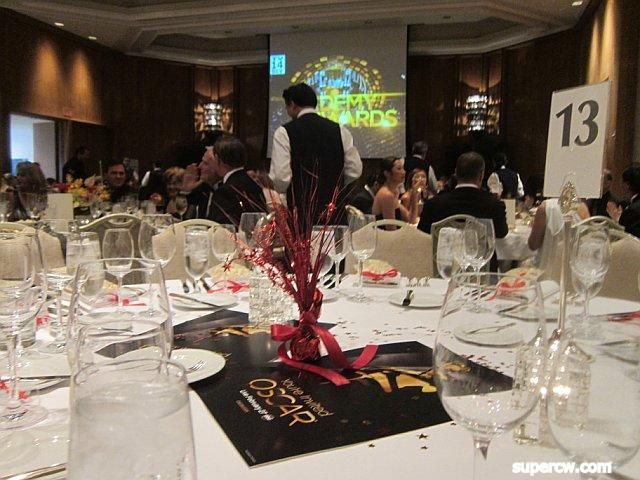 the hosts for the evening (in my dreams).
i can't tell you how great it was to have this event back at the halekulani. chef vikram and his (7-course) nod to the nominees. i saw two of these. i ate them all.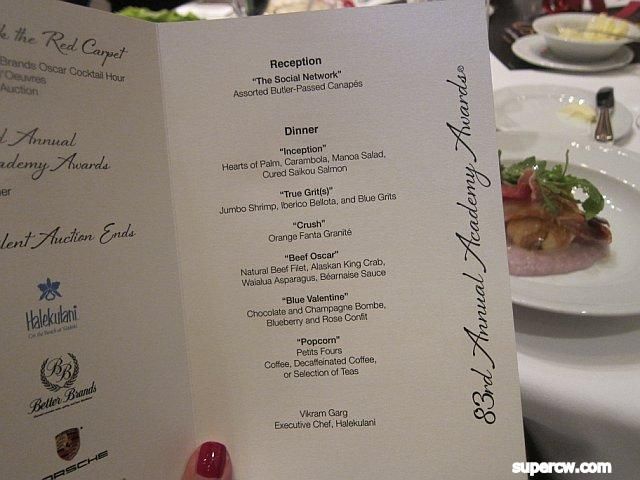 chuck boller sat with us. he's kind of the director of the entire hawaii international film festival. no big deal.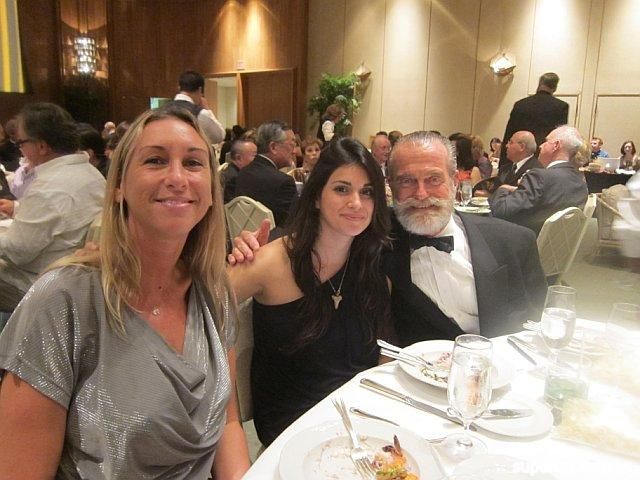 then trent reznor won a fcking academy award. this was definitely one of the better programs they've had in a while. significant to you? not sure. significant to me? DAMN right. i was one of the 978972329338 people in washington to proudly display that NIN sticker on my car, having their entire discography to date memorized, and just generally what you would call a mega fan. i remember seeing that his name in the head credits for the social network and knew it was going to be a killer film.  david fincher, aaron sorkin, justin timberlake AND trent? just woah.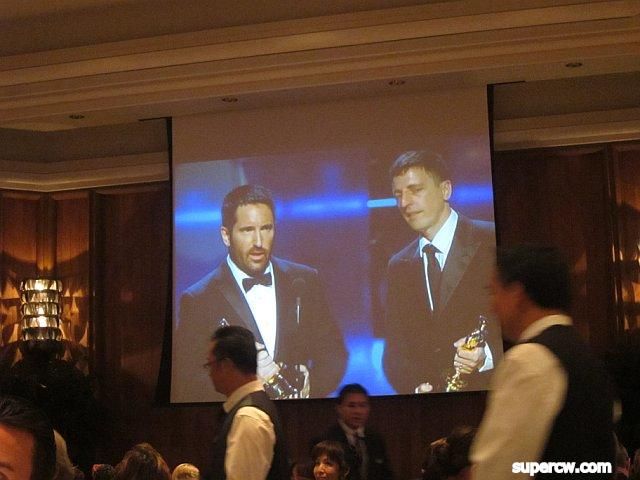 i also liked it a lot when he won. just mainly because of his hair.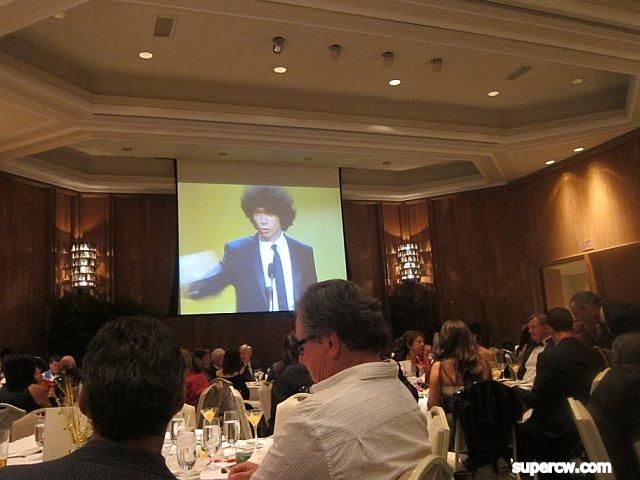 the seven course meal made the show seem not that long. by the time dessert came out we were already just about pau.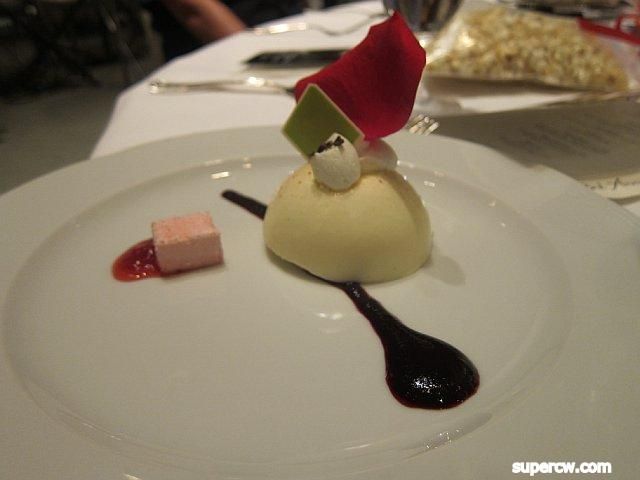 today was awesome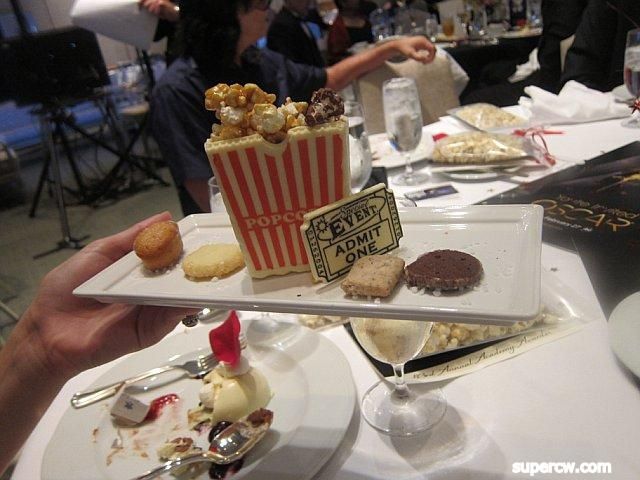 no. thank YOU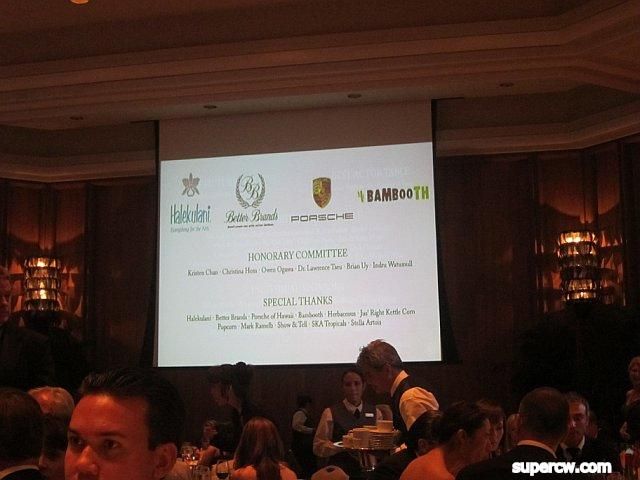 then it was three weeks ago (HUH?)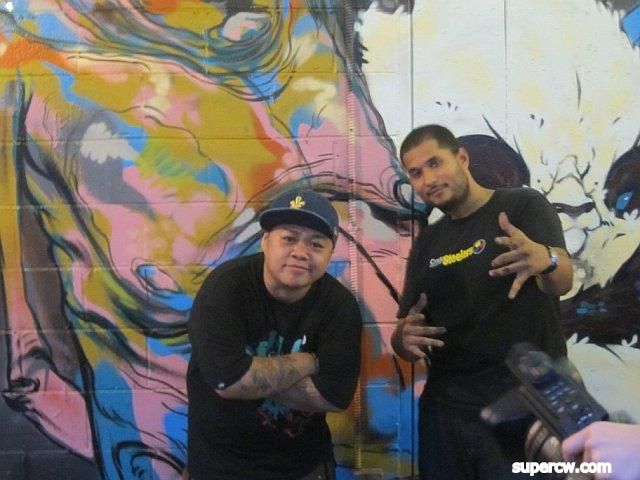 OH! i was at fresh cafe, the week before the big Pow Wow. aaron was in town!! he did a mural with ekundayo outside. by now i think you all have probably seen it no? it was cool because aaron really wanted to be here for Pow Wow but couldn't. he had a speaking engagement in chicago at a college. nobody should let the kids down, right? and he made a nice contribution to the event right here, right now.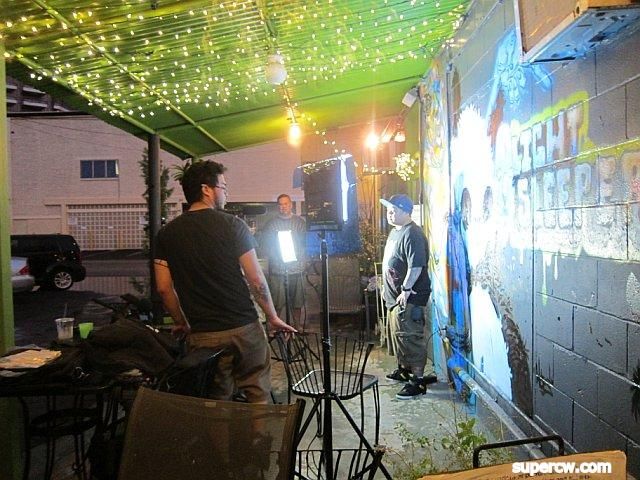 oooo then it was a random saturday in the park that i will forever cherish. mainly because they weren't messing around.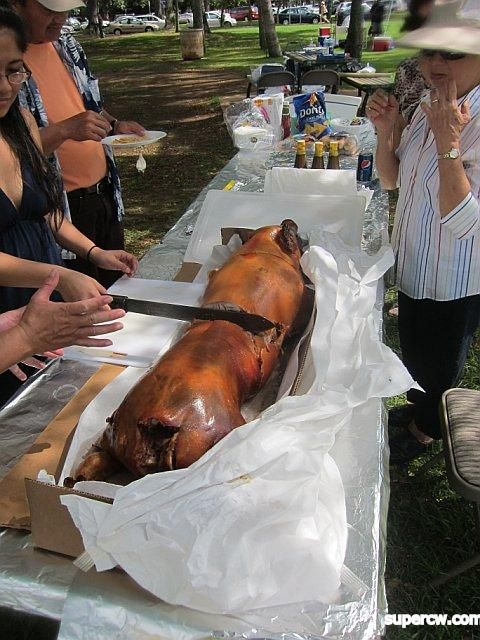 the prince's bro in the board shorts i bid on and won at the anti-canvas event that i gave him for christmas. they look killer huh! those are jasper wong shorts. ORIGINALS! put in a good word to your brother for me :)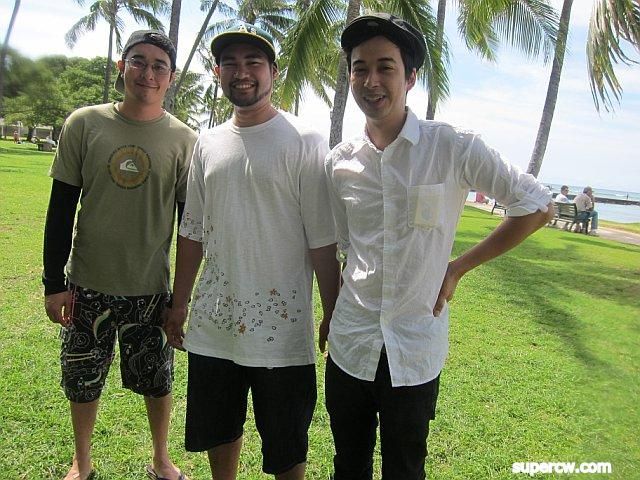 then it was the grand opening of Night Club. what you've never heard of Night Club?
just kidding. it's THE SHOWBOX!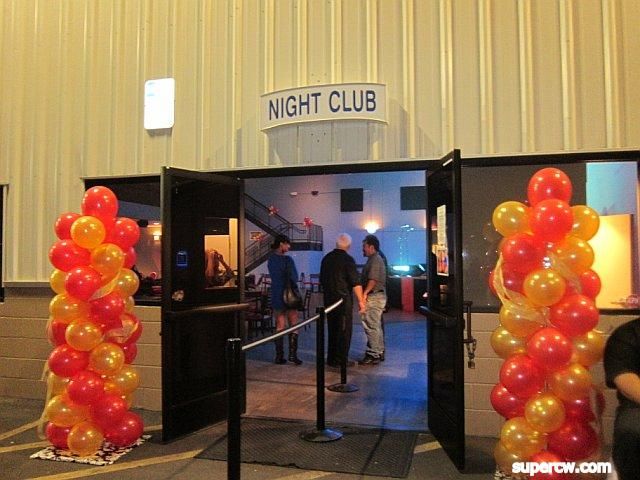 they are right across the street from HCC. this place is a nice size for some cool hip hop shows. or bboy events.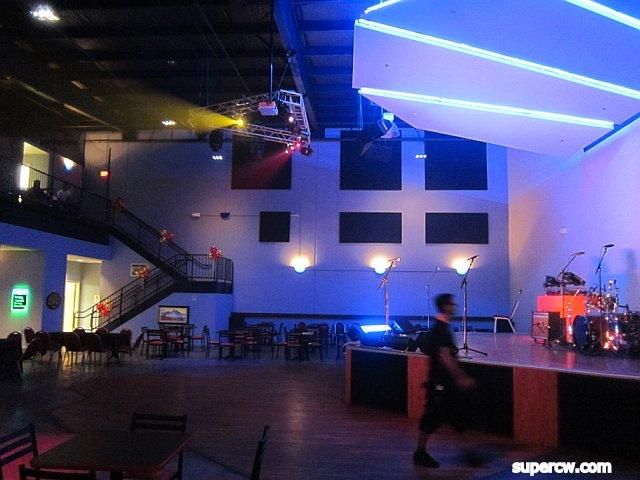 which is cool bcecause it's about double the occupancy of nextdoor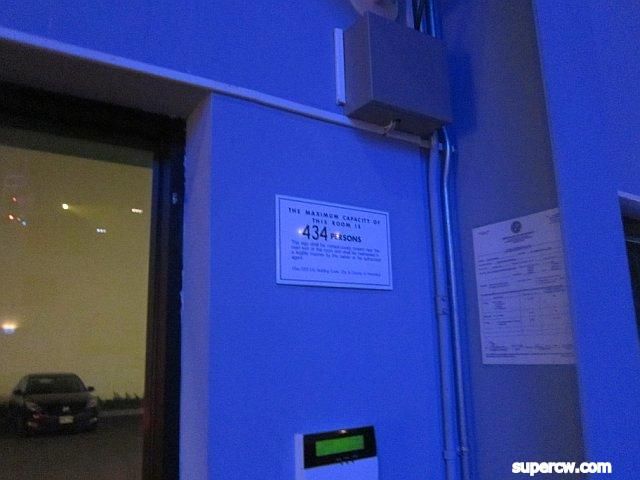 speaking of the coolest couple i know…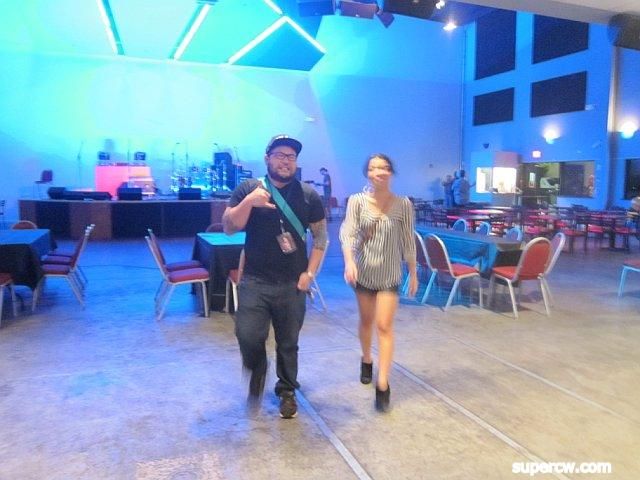 yeah i love the size of this place. i can't wait to see some shows happen here.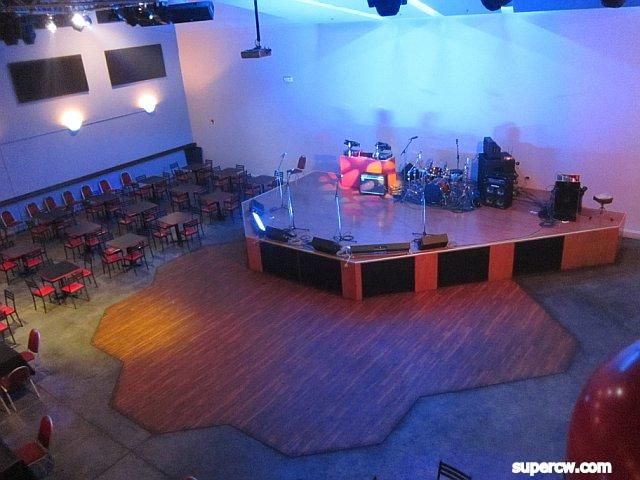 we liked that you can actually see from the vip area. at pipeline if you weren't in the front of the fence you were shit out of luck. here it's more open. i'm excited.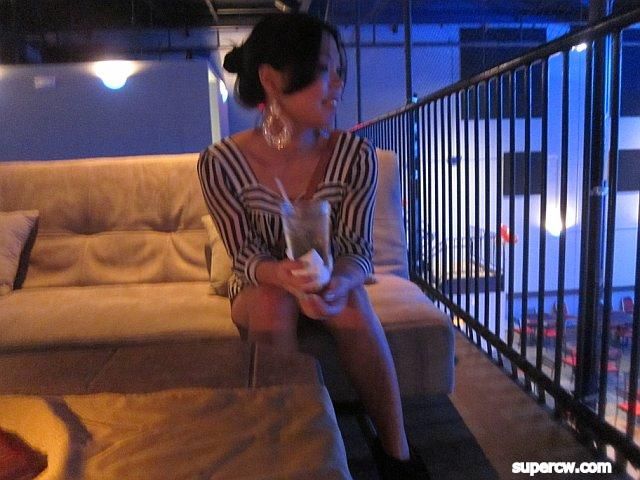 congratulations jed! i heard cisco guys are going to do some stuff in there. i can't wait to hear more.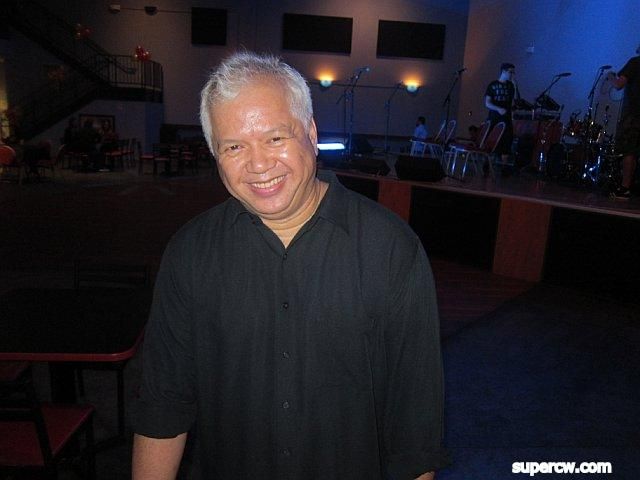 then i was at that new place over by champions because kailua came to town….
i don't remember what it was called but they don't have their liquor license yet which is probably why our tab when split evenly was only like $17 each.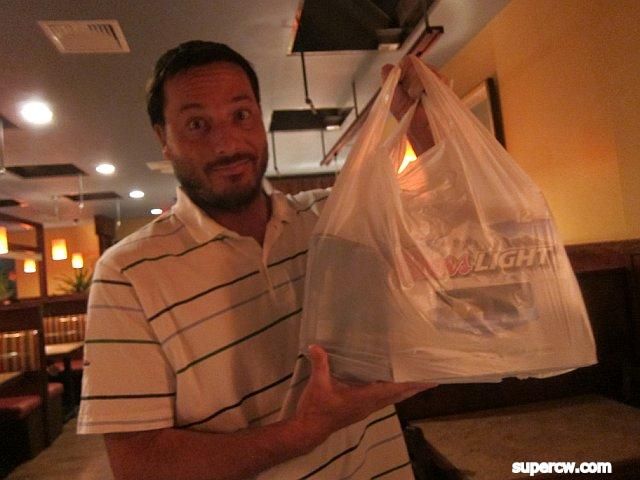 coors light, kimchi, and bacon wrapped enoki. that's what i'm talking about.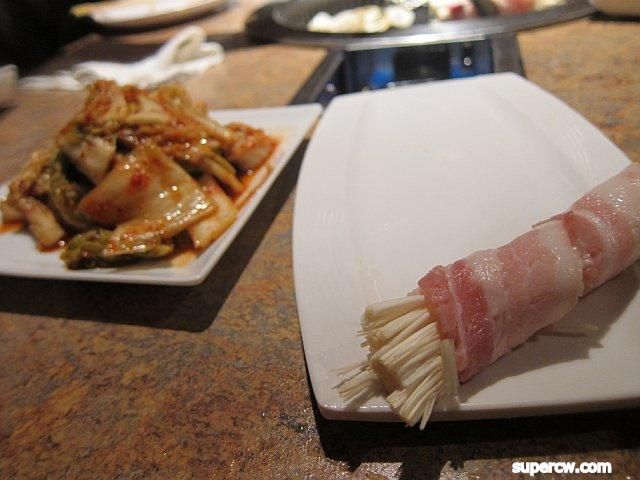 zana taught me how to make it taste good too. god i love her.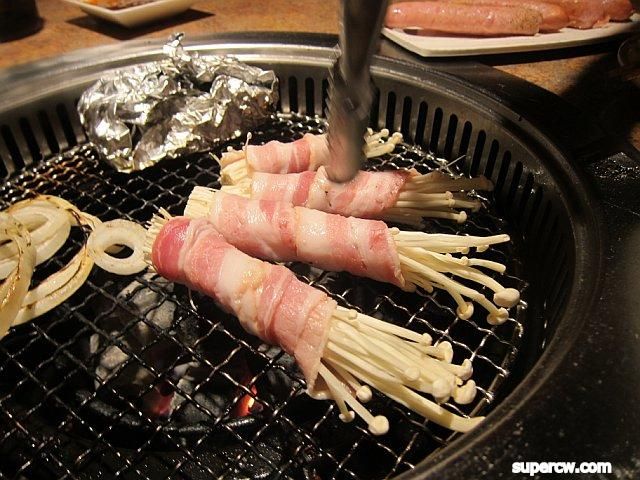 yeah that's josh ruubs, you weren't seeing things. i know, it's been a while. he moved back to hawaii from los angeles. and he brought a julia with him. julia who i briefly met in la…. FIVE YEARS ago. crazy. tonight was her birthday. happy birthday julia honey.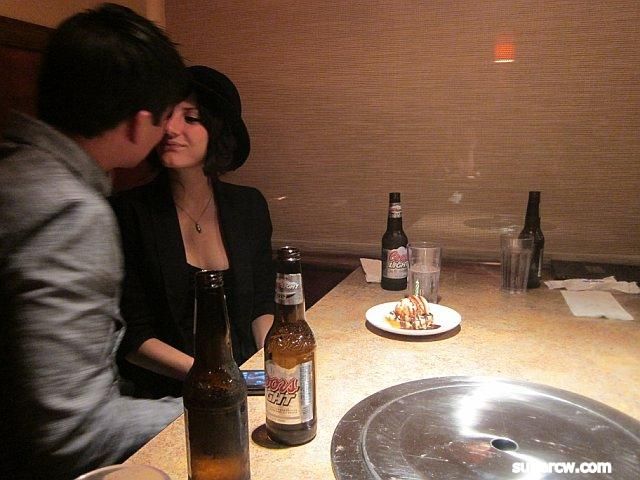 we celebrated at nextdoor. man, this seems like it was months ago.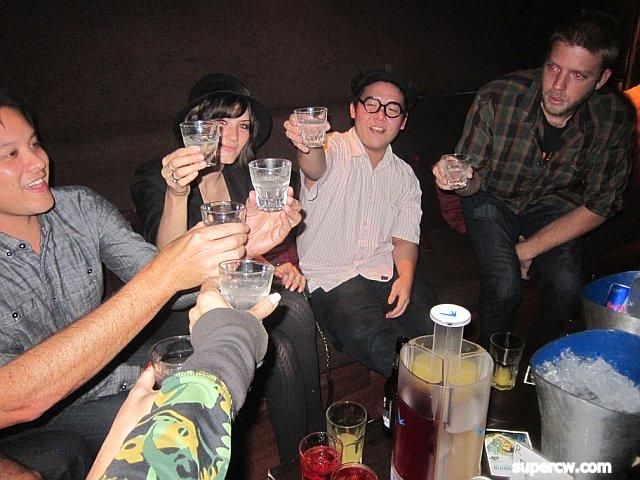 i remember chuck and zana noticing this. between the shepard fairey, the david choe, the barnstormers and now the angry woebot i'd say the art in nextdoor is adding up to a pretty penny.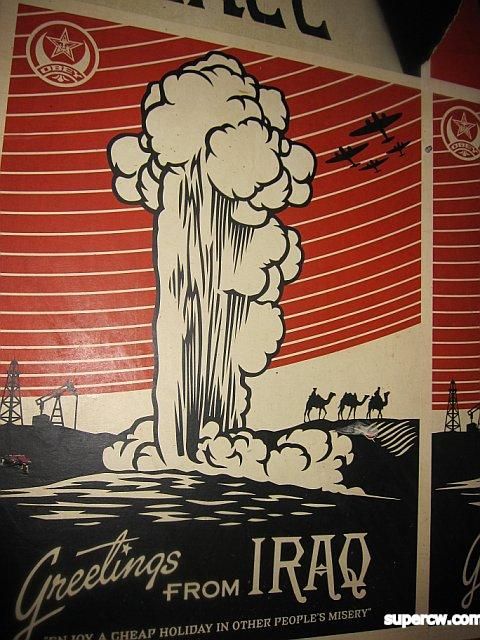 get it? zana's head is exploding.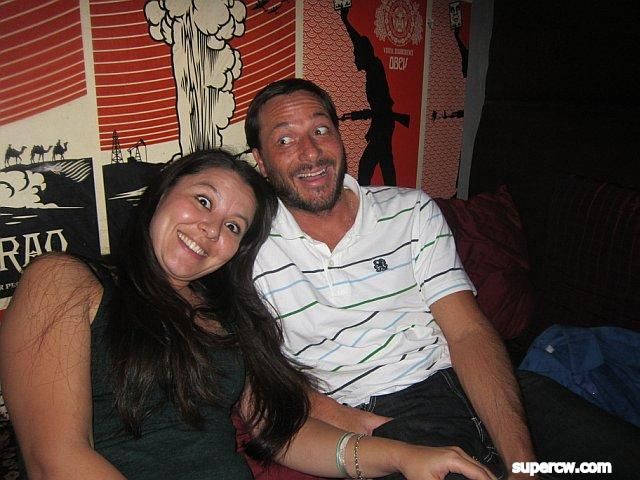 matt ratt is pretty much my favorite nextdoor dj now.  he kept us entertained for hours.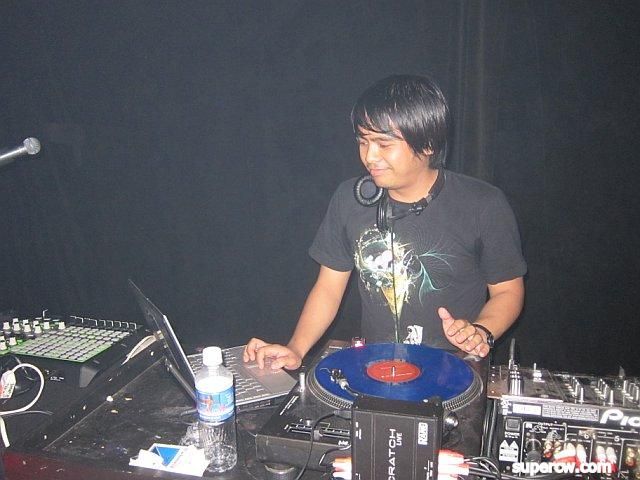 mochipet was pretty amazing. by then i think we were all head-blown. tonight was so long ago i don't even remember what was going through our heads. i will make sure not to get so behind on a blog again.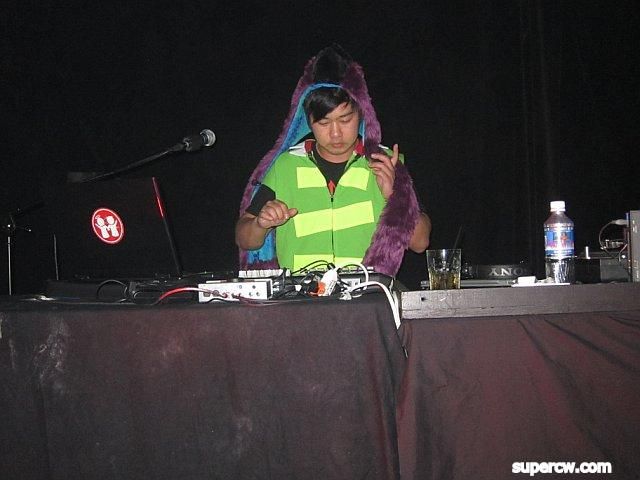 um. (i don't know).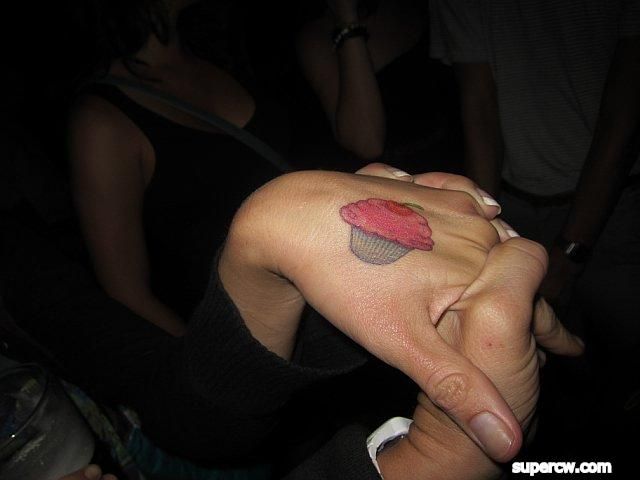 OH! YES I DO! it was rice's cupcake tattoo. and joe's gumdrop teardrops. i think they were at another event earlier.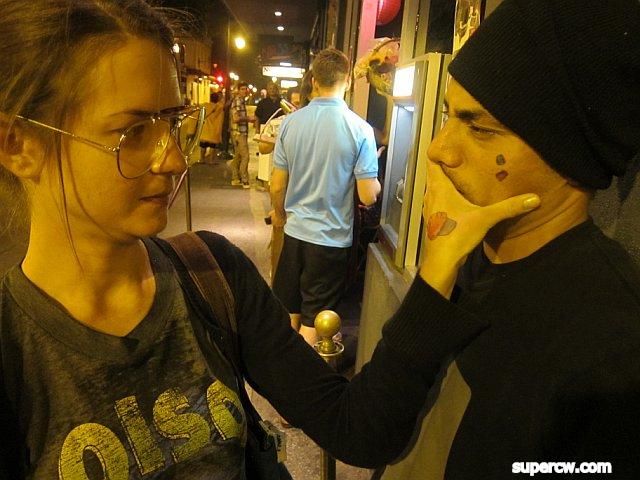 then i saw grey at edition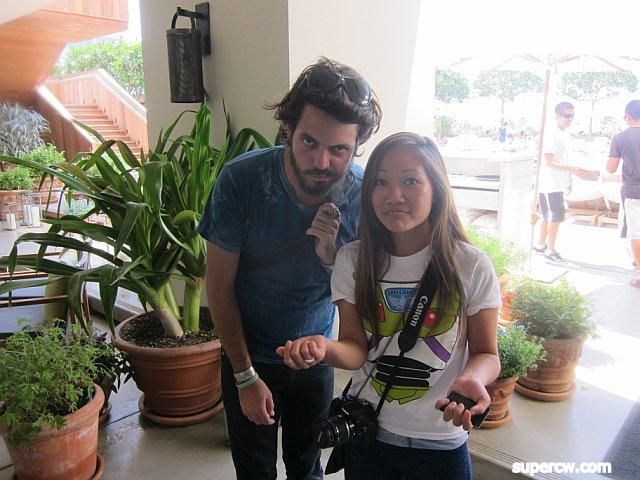 then i was at morimoto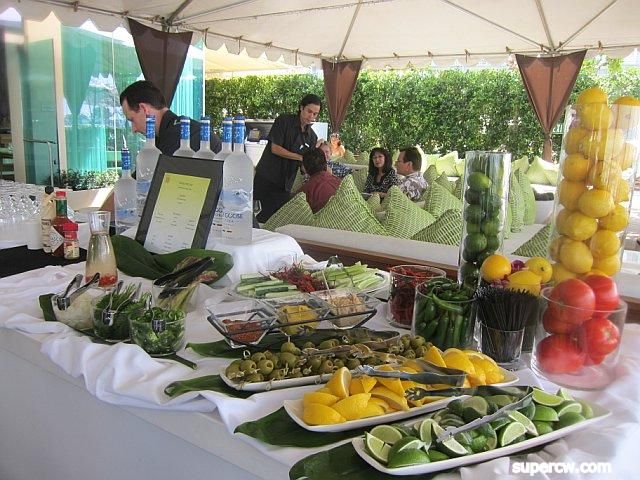 morimoto did brunch morimoto style. with the nocturnal sound krew and grey goose.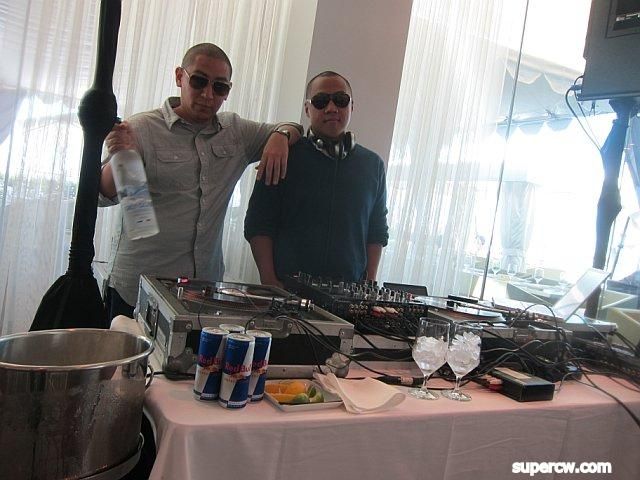 and we did mimosa's french75 style. with gin.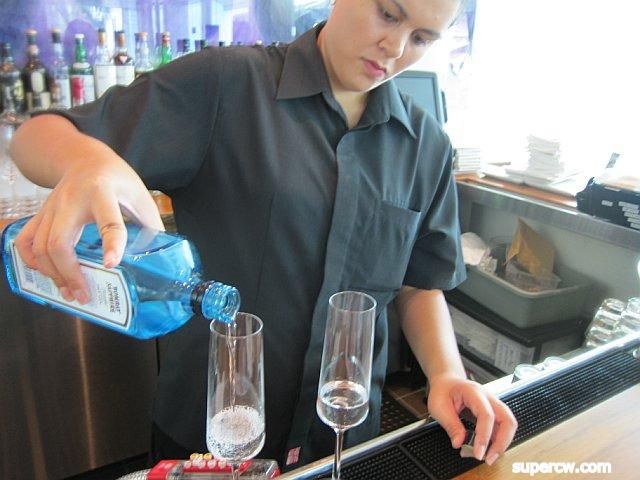 roxanne. bloody mary.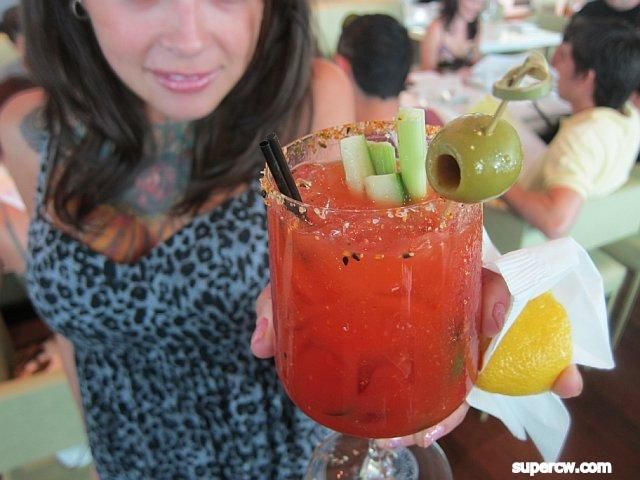 the view here is fab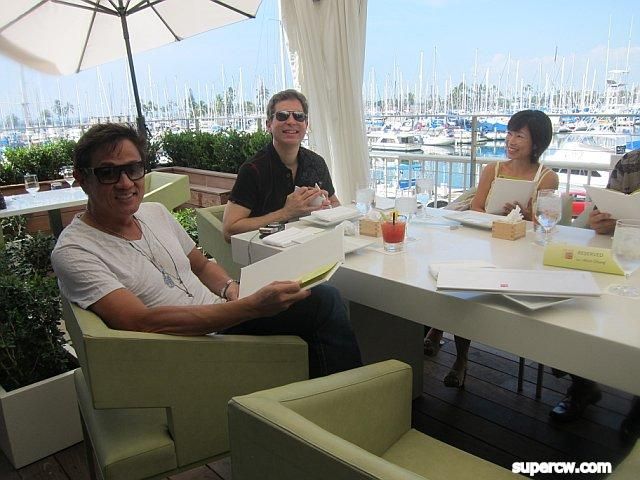 sakara and her friends. pro brunchers.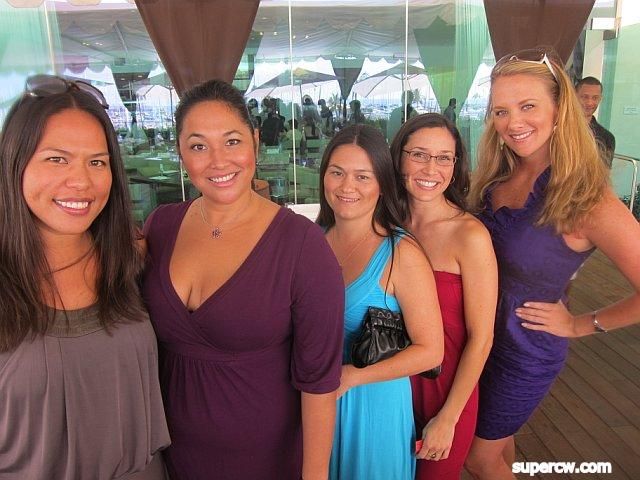 they sat right next to us and had the best day ever. i TOLD you we needed this in hawaii.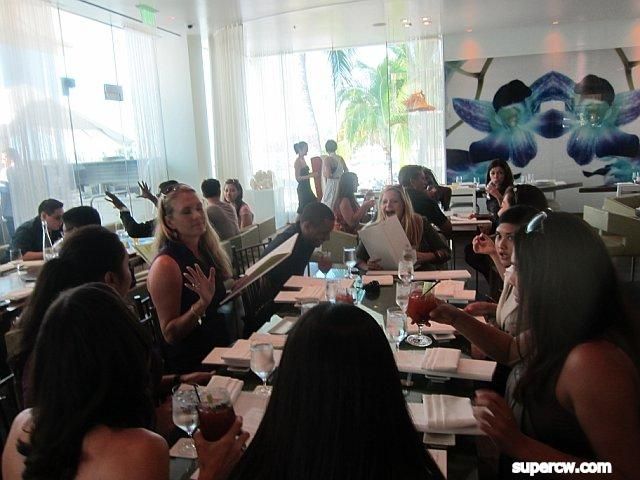 marcus luckiestguyonearth with some of the o.g. supercrew
nocturnal chad krew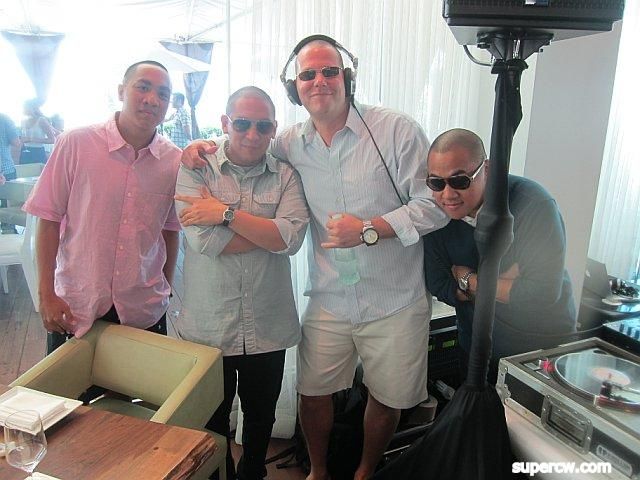 jules gayton.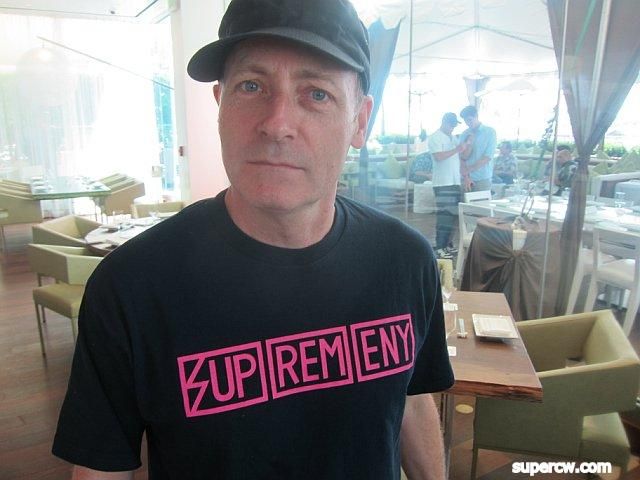 ryan senaga, chris lee and grady gillan. ooop. am i name dropping? sorry. today was a who's who of whodeewhooo. you ALL CAME! <3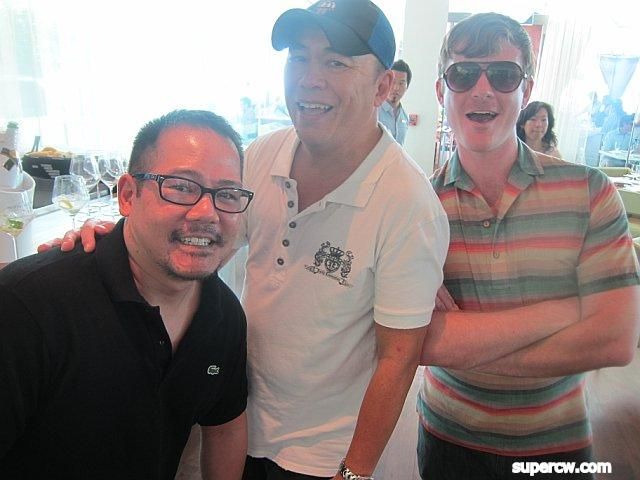 seriously. the best mix of people in a room ever.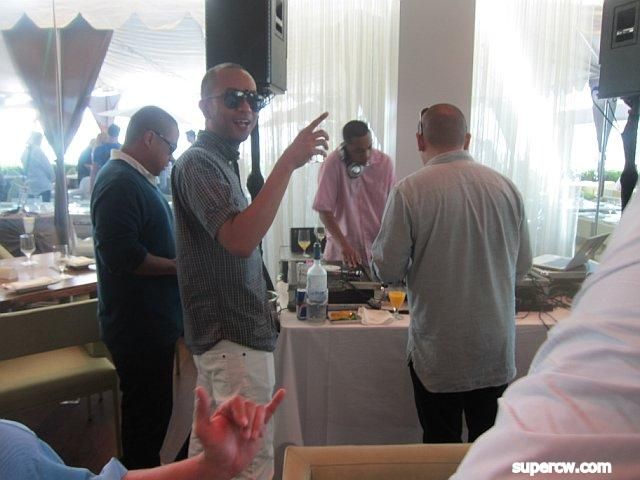 we even got international. this was the day eugene from hypebeast flew in so jasper brought him and yue by. they were jet lagged and hungry.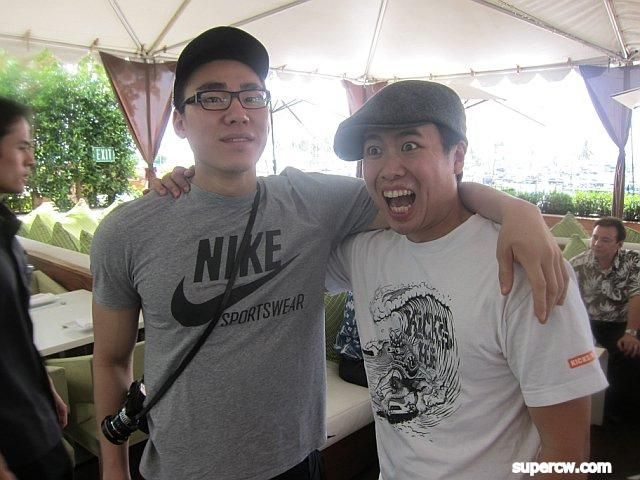 there was a fix for that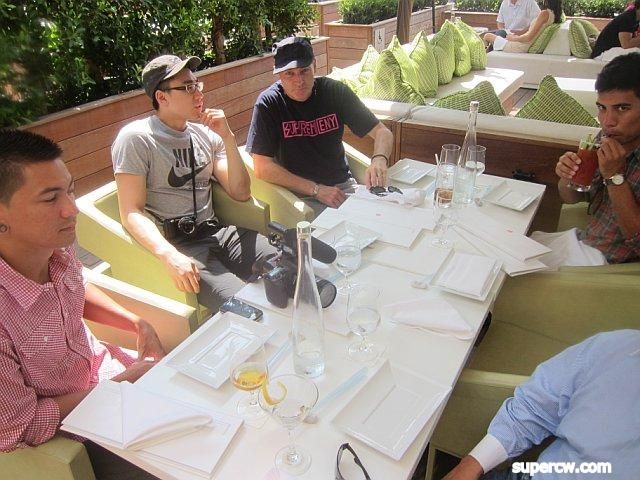 skeeter and natasha and cyrus and kristen came! and omg angie. this makes twice in one month. see you next weekend too right! sfiaaff!!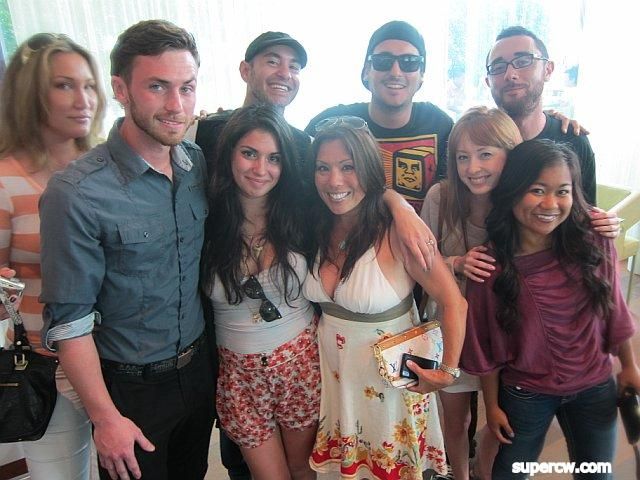 jami with a couple of IT girls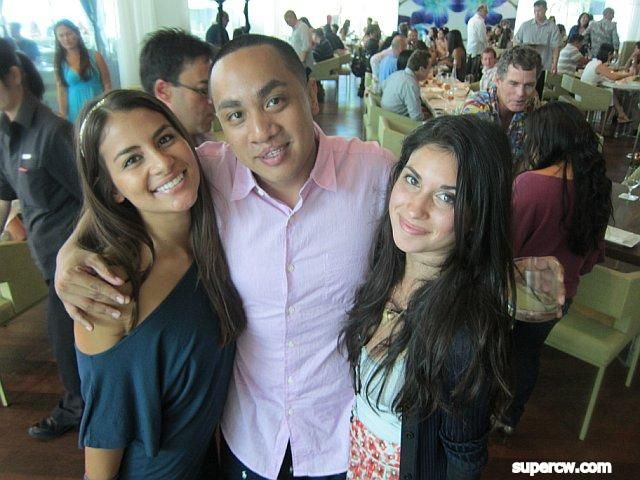 chef morimoto with an IT couple
flux magazine + smart magazine + a pro surfer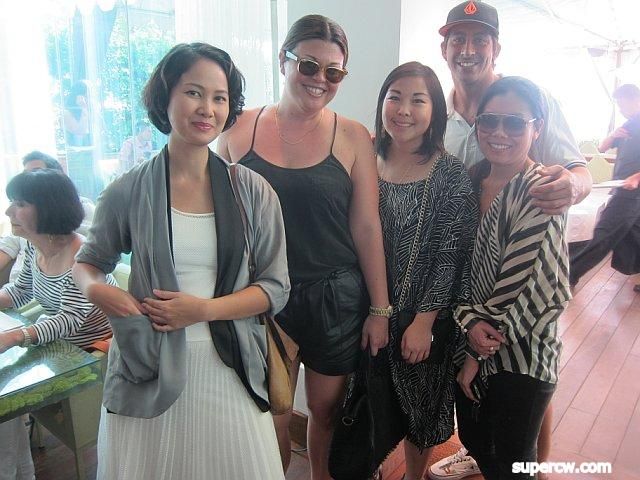 vane made a fashionably late appearance after pretty much everyone left. everyone except the o.g. supercrew table that still had a bottle of goose to finish up. vane your timing is impeccable. and you are still THE sexiest woman i know.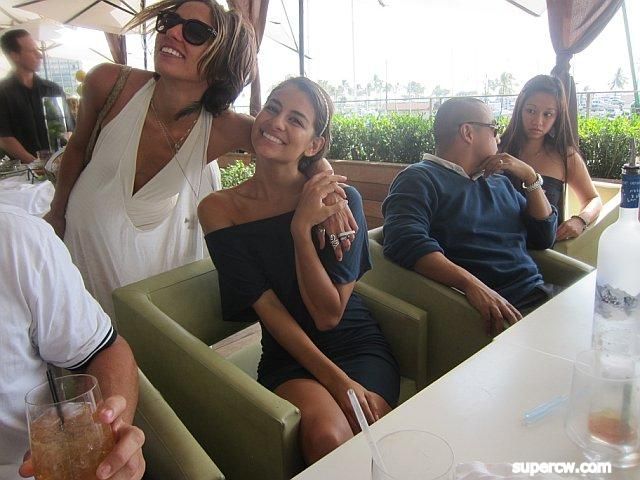 then pow wow was just about underway. i was officially on vacation. and it was time to start devoting 100% of my time to this amazing THING that was happening right here in hawaii. starting in pupukea.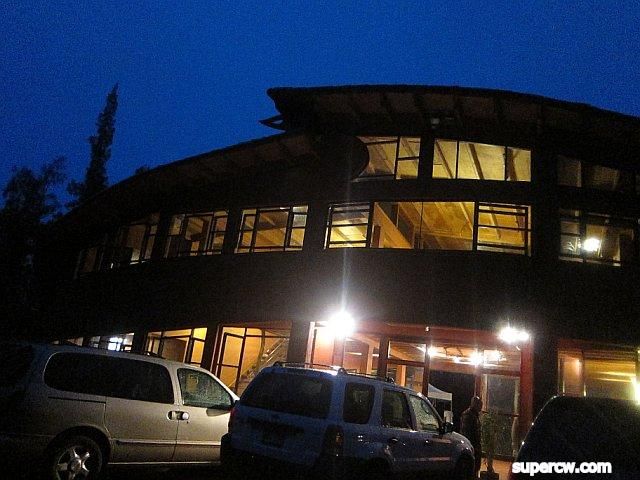 everyone begain trickling in from all over. canada, los angeles, san francisco, new york, australia, hong kong, paris and taiwan. all to hawaii. pupukea, to be exact.

hanging around a house like that with some people like them? let's just say it will be impossible to really explain it properly. so i won't.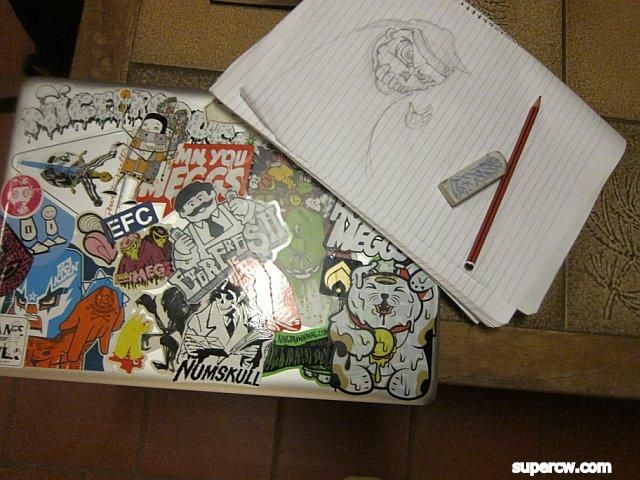 the next day it was straight to work. straight to get paint anyway.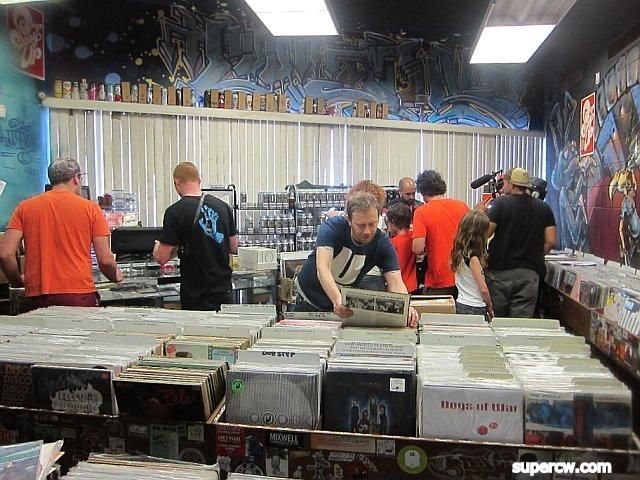 have you been here? this place is craze.
ps. HERC.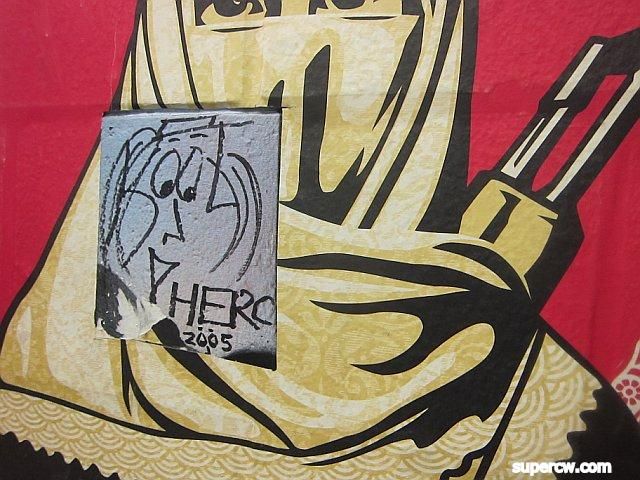 katch 1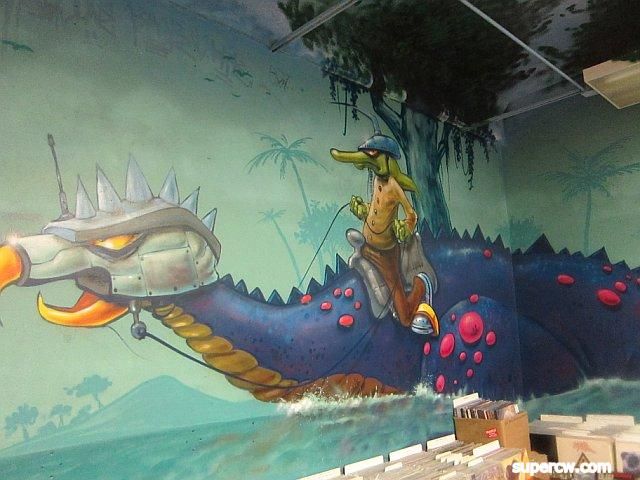 :)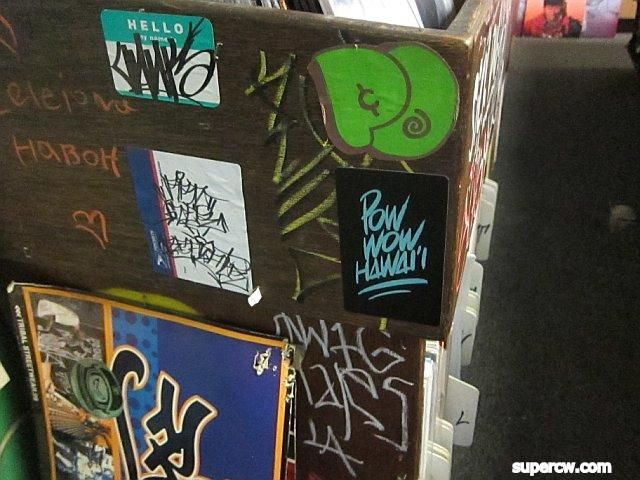 the records were a delight to some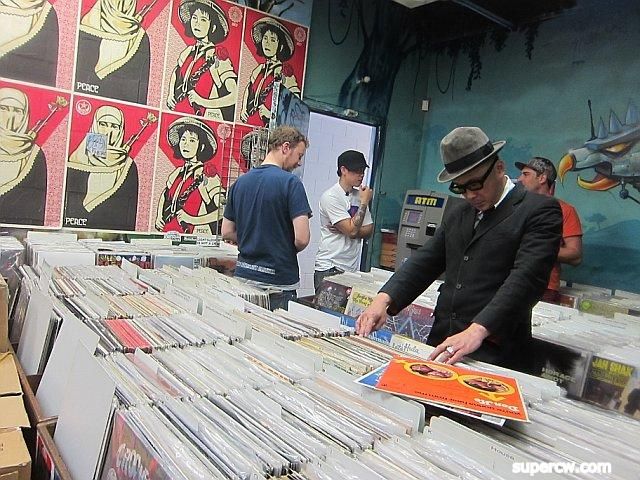 i liked how they were a little shy at first about picking out their paints and colors then ekundayo just sort of took charge and was like "let me get one of those, three of those and some of that"
this place is in puck's alley, by the way. if you ever need paint. or records.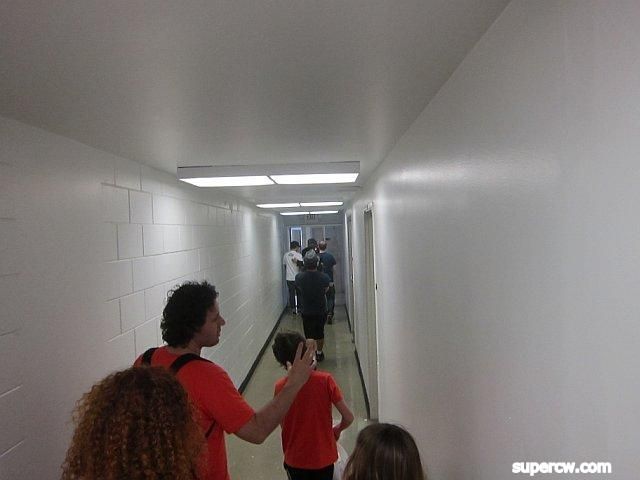 this place is over by costco. if you ever need ANYTHING IN THE WORLD EVER. (home depot. daniel gray's mothership)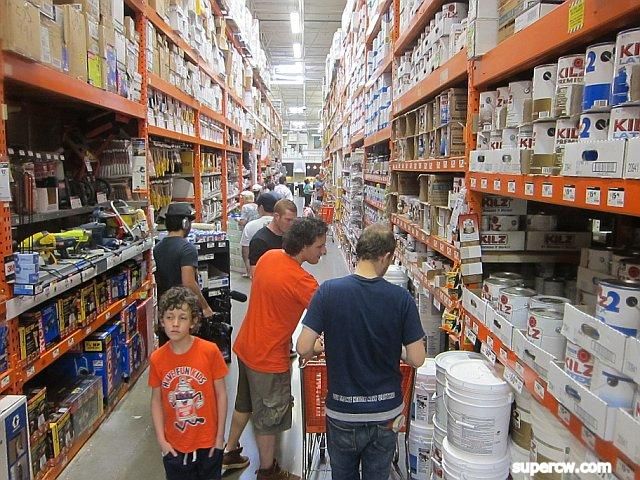 it's so cool to see these walls looking like this now. this was a looooooong time ago. (in pow wow years)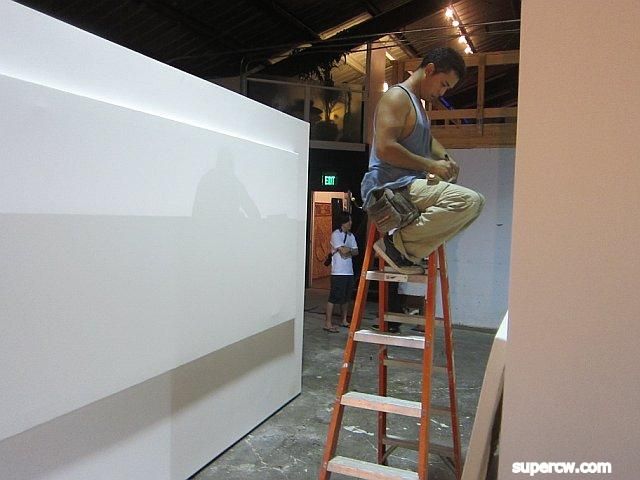 i got to see the entire thing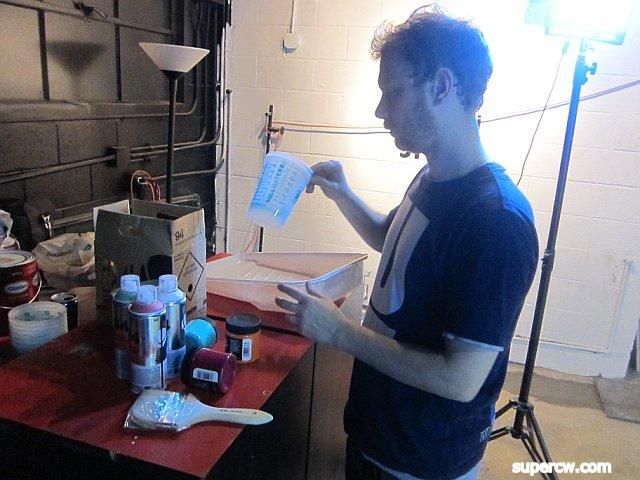 sustinence for us observers was tequila. and malasadas. and yue. and eugene.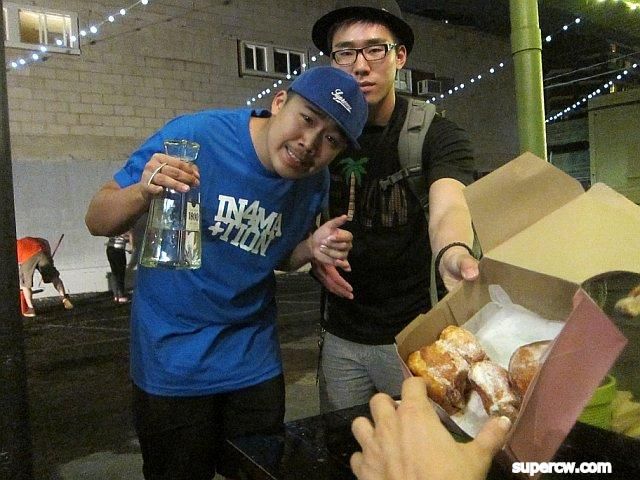 i never wanted to look away even for a second.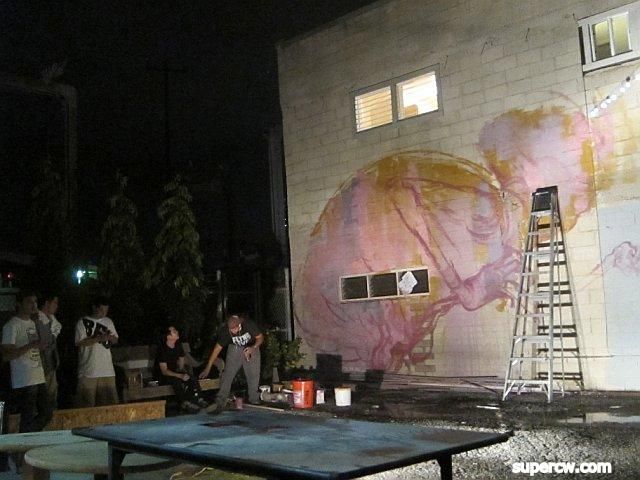 this was the first time 123klan did a collaboration with their kids. their kids, by the way, are twins. a boy and a girl. the boy painted with his dad and the girl painted with mom. it was THE CUTEST coolest.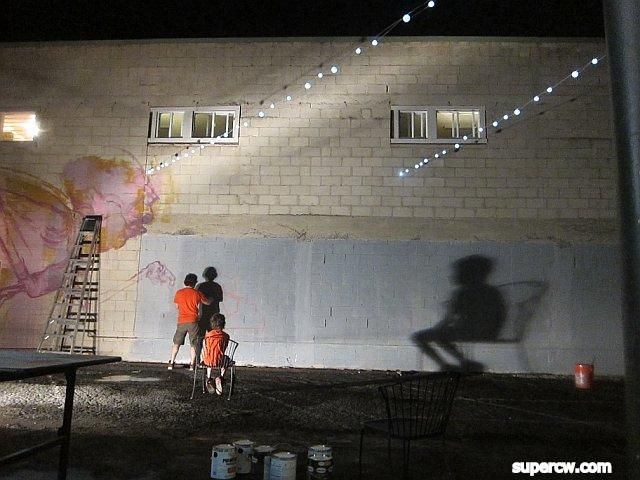 house of meggs
(it's ok if you aren't sure who these artists are. trust me. they are WOAH.)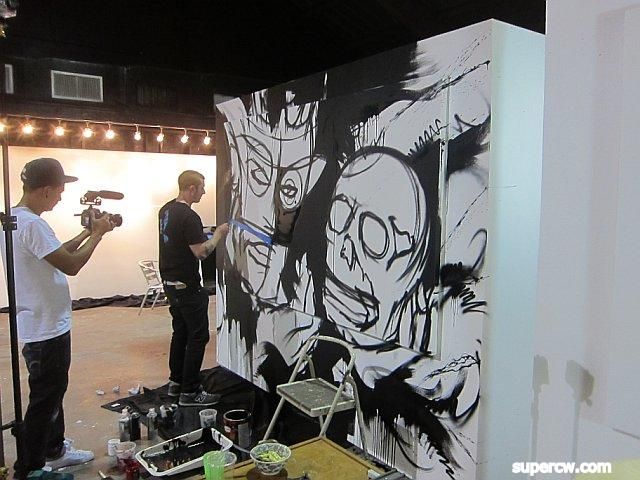 and watching them work. seeing the process. that was priceless.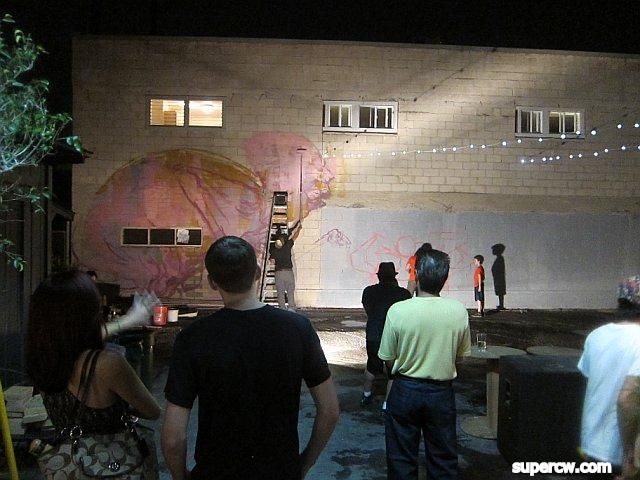 it was sort of the whole premise of jasper's vision. the process. bringing together artists from all different places to hawaii to have them pow wow. and we all got to watch. there will be a lot more about this but yeah, i just wanted to add my two cents…. this was the most epic thing i've seen in hawaii since i've lived in hawaii.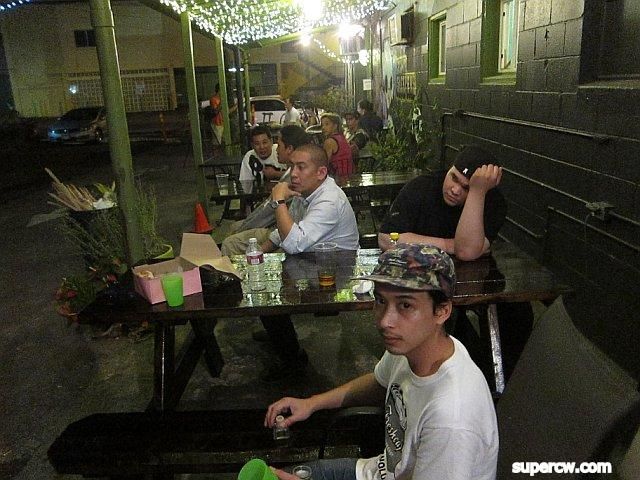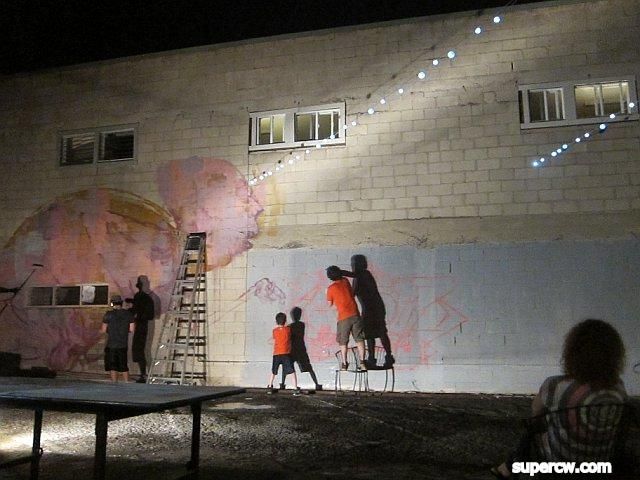 suitman just forget about it. spend 10 minutes talking with that guy and you are hooked. he is a global sensation.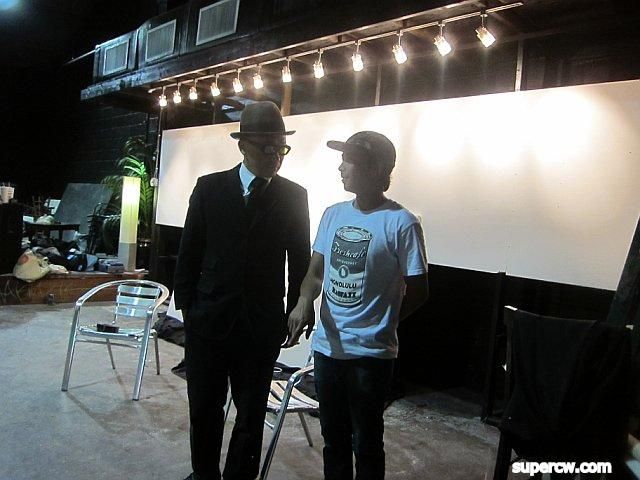 :)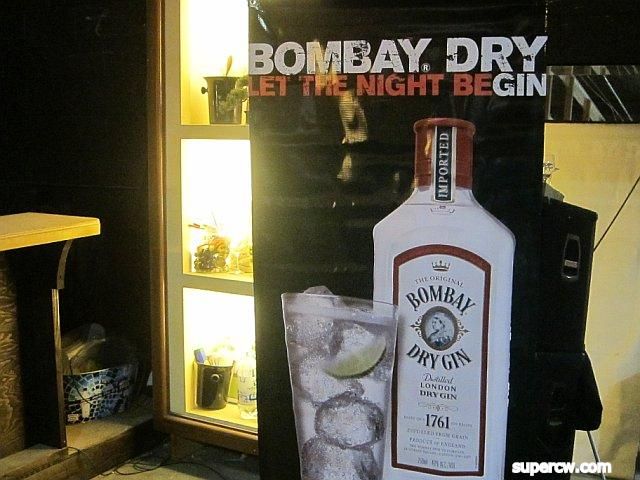 :) :)
will barras and jeff hamada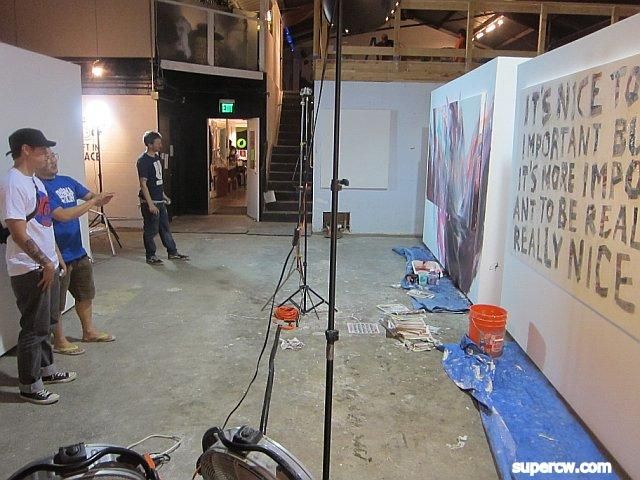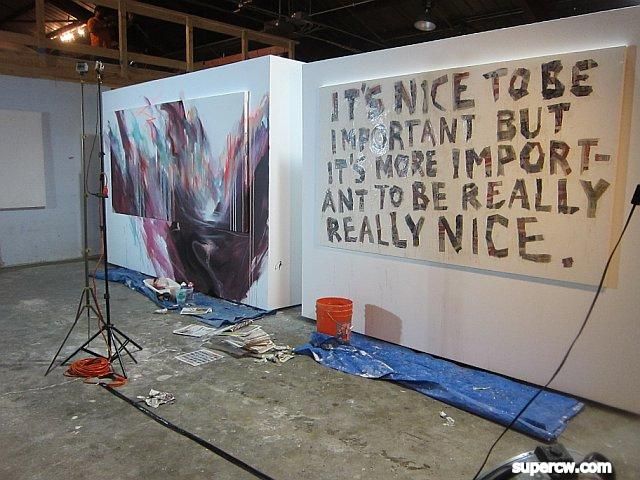 then wednesday some of the press that flew in wanted to see what's up in chinatown since they are staying allllllll the way at pupukea. i took them to guess where. and bumped in to guess who.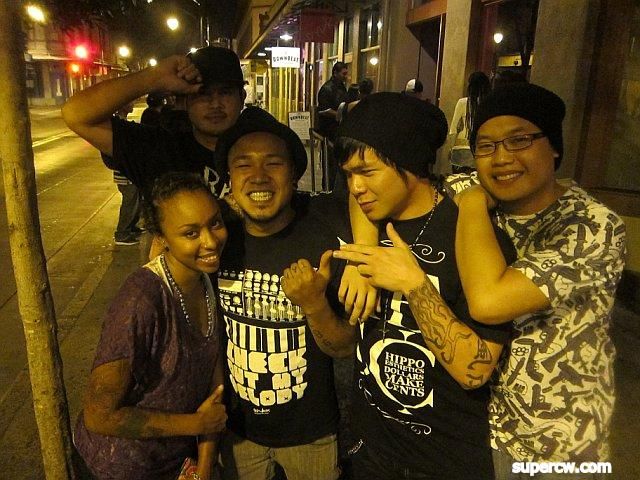 then skip to monday. pow wow is over. and i'm about to be the happiest girl in the world.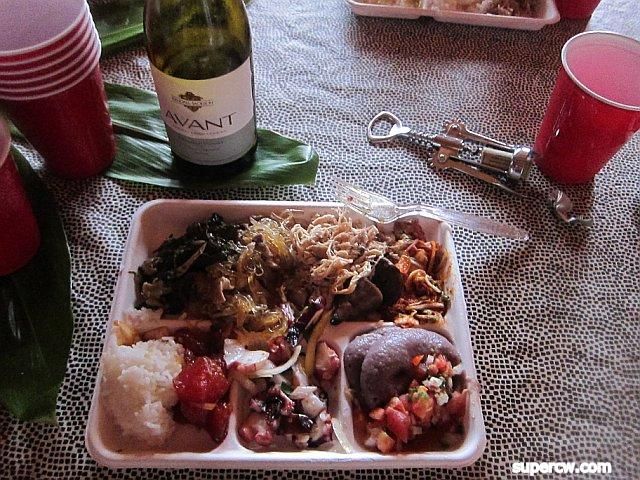 we were late arriving to kamea's birthday luau / pow wow after pow wow pow wow but only because eskae told me the traffic was horrible and we should go up the east side.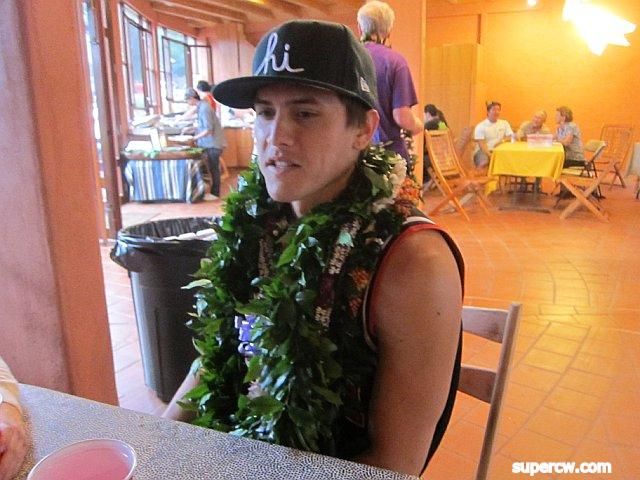 robert and kristen went the normal way and we went the east side way. we decided to make a race out of it. sending each other camera phone pics of our progress the entire drive up to the north shore.
my driver can drop kick a bad guy with a clothesline kick on a moving escalator at tiki's.
kristen's driver knows the lay of the land.  and that no matter how much traffic there is along rockpiles, there is never that much traffic that would let someone driving up the east side beat you.
we lost =/
(happy birthday kamea)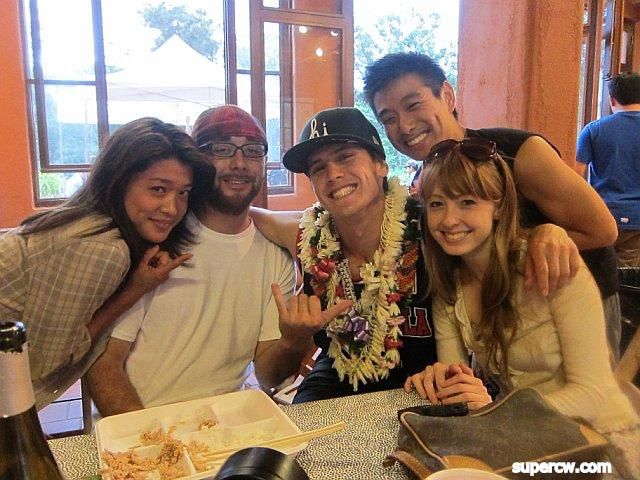 then there was a commotion outside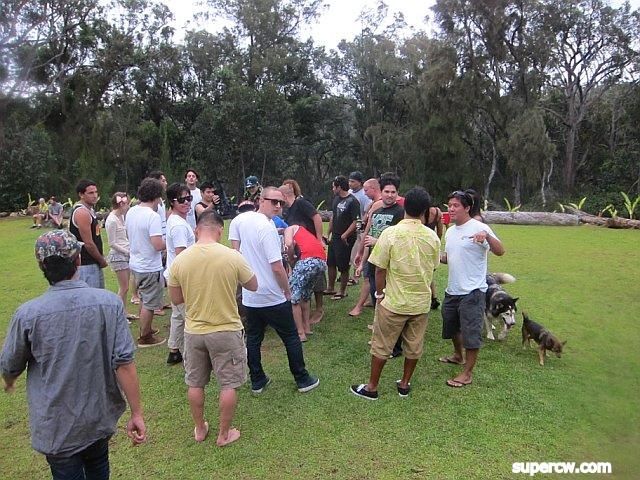 it was time for birthday shots. for everyone.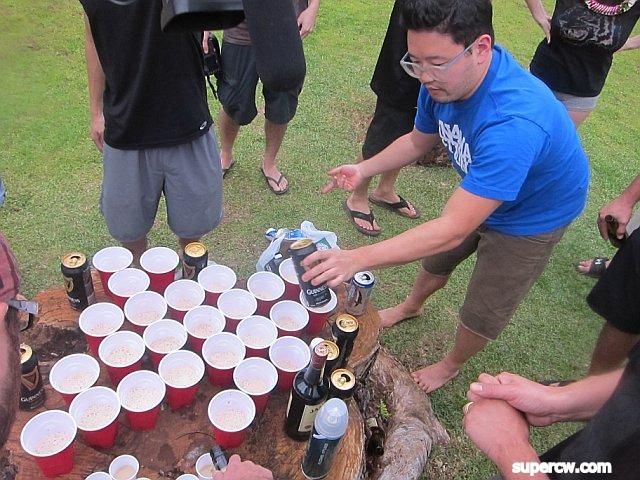 that's exactly how i felt when i saw that it was irish car bombs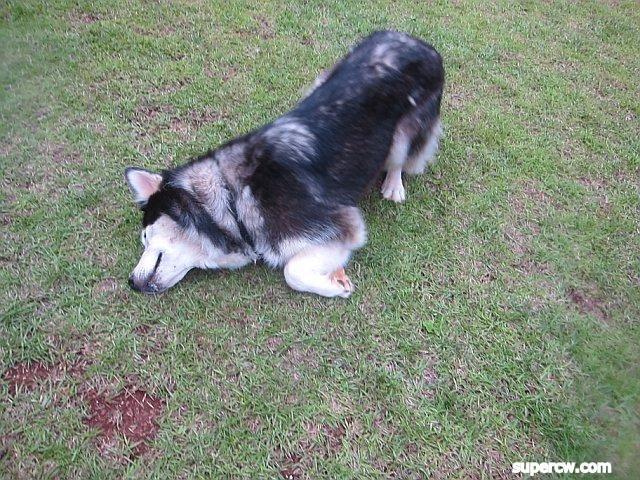 anything that curdles when you don't swallow it down superfast scares me.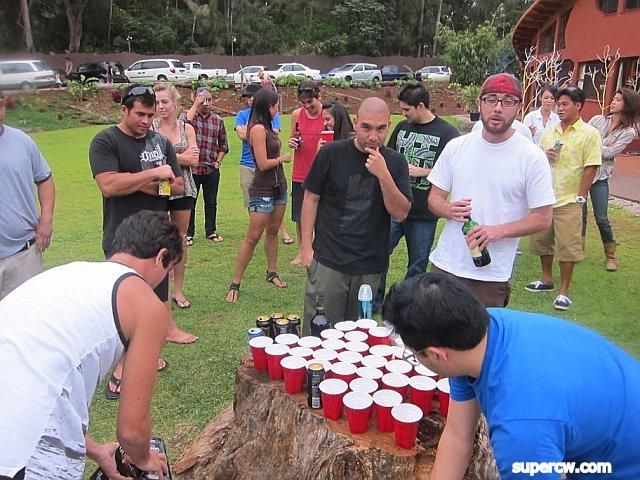 look at that face. that is exactly how i felt too.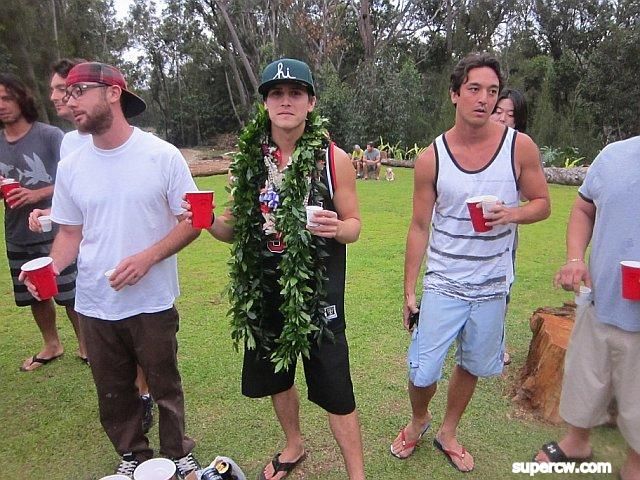 contrast magazine + eskae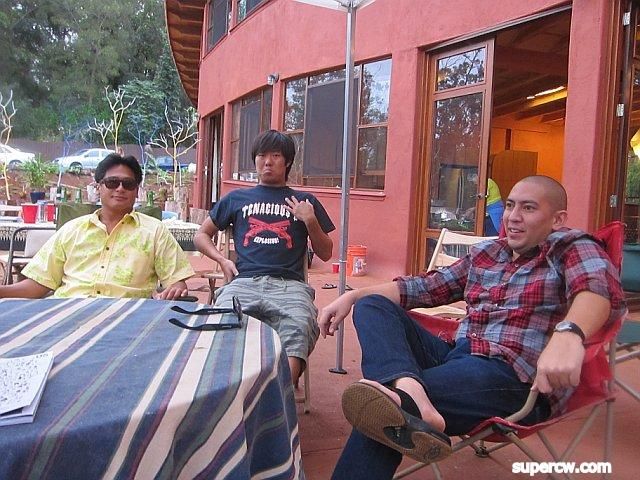 monday fun day (understatement)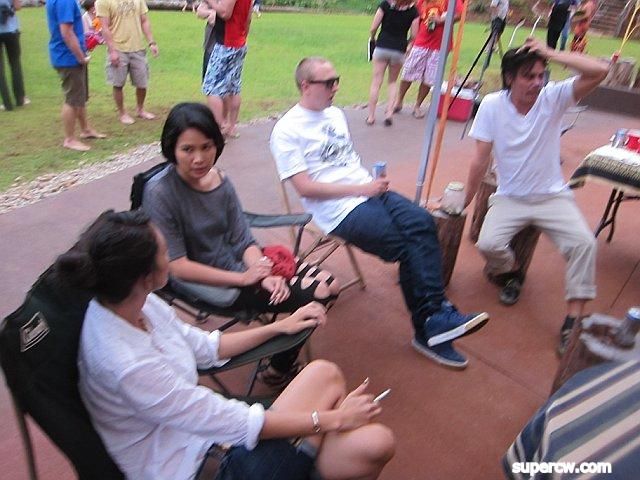 it was a great mix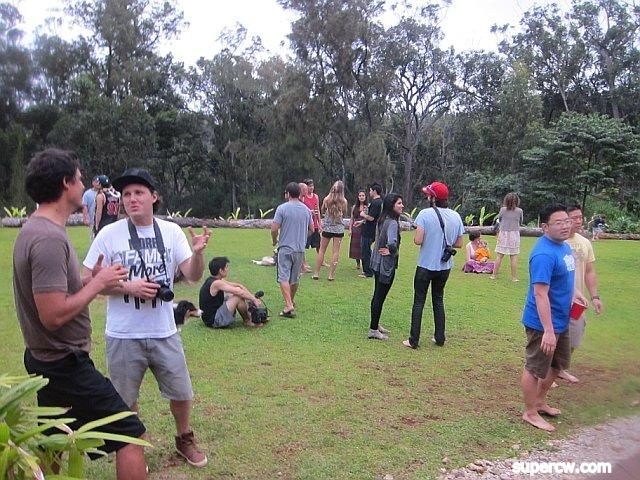 kristen :)
i was inside when they were getting ready to do this but i sensed something was up and ran outside JUST as they dumped the ice water all over jasper. then the game was officially over. pow wow won.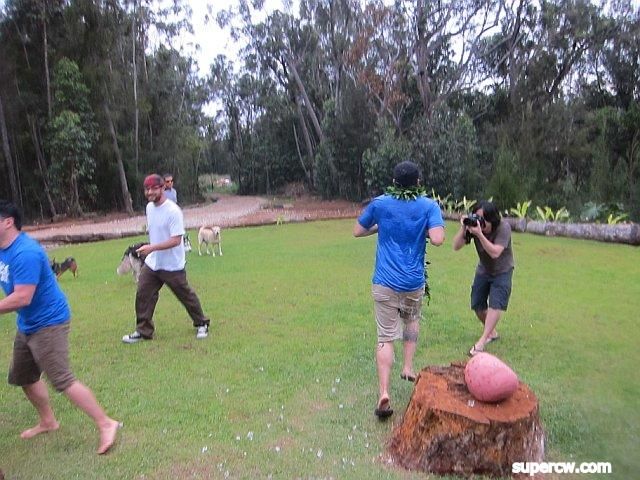 the first thing he did was strip down. it was a sight for us. pow wow pau.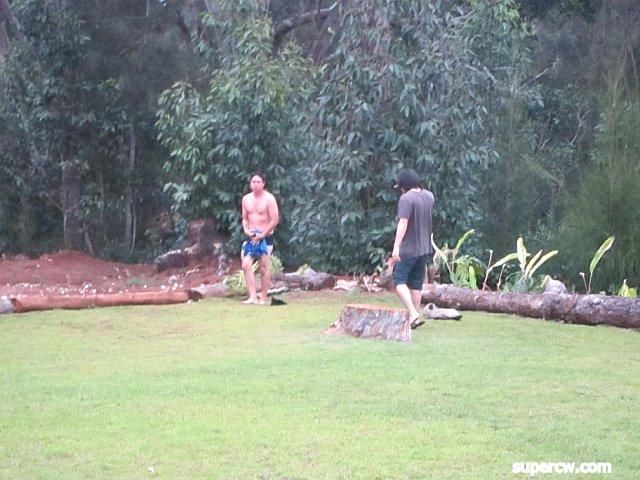 meanwhile upstairs all the media was on deadlines/their laptops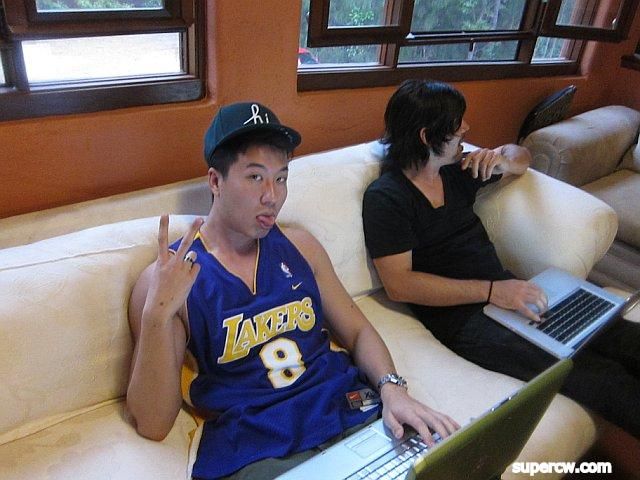 so were the 123Kids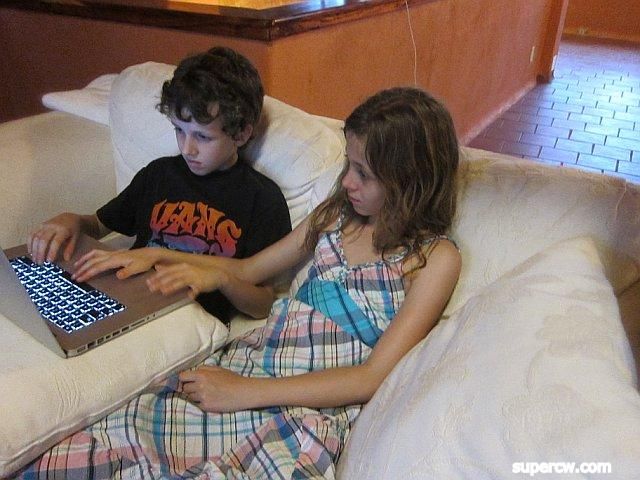 and grey?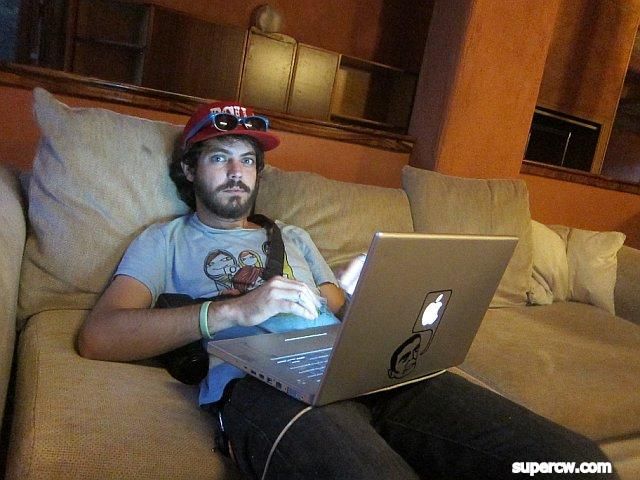 it was then that i introduced one of my favorite youtube videos to grace and tanley. she is talking in french so the 123klan kids (who only speak french) came over to watch too. by the way, have you seen this? YOU HAVE TO SEE IT! you will die. i've watched it a hundred times. it never gets old. ever.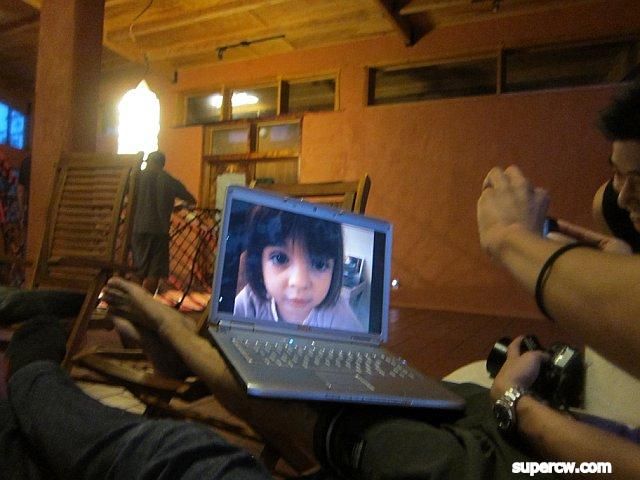 then just when we thought we were the last to arrive….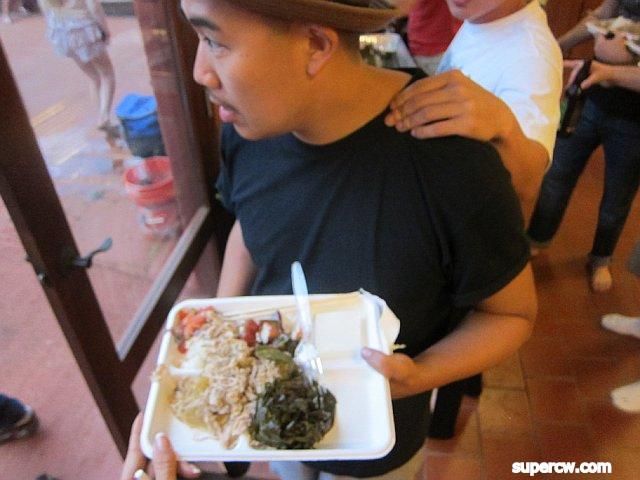 tiffany and aly and yue and their TRULY fashionably late arrival.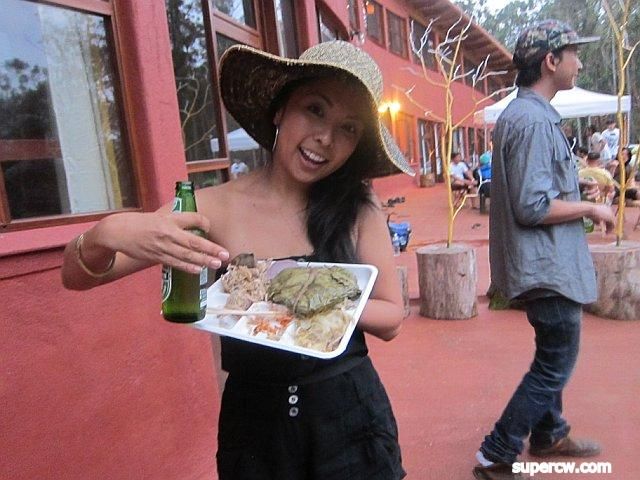 123klan's blackbook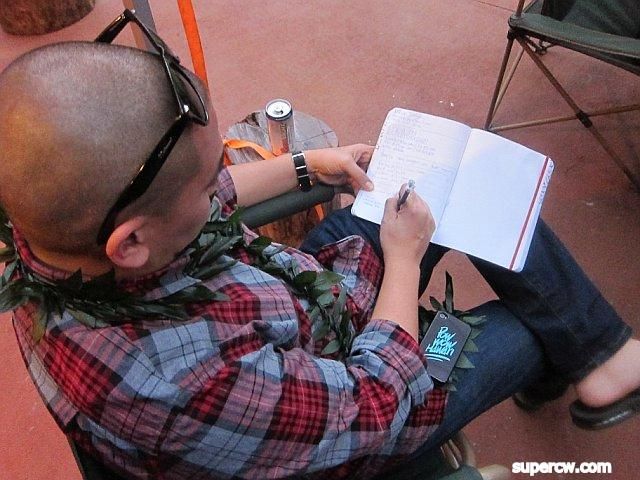 some craze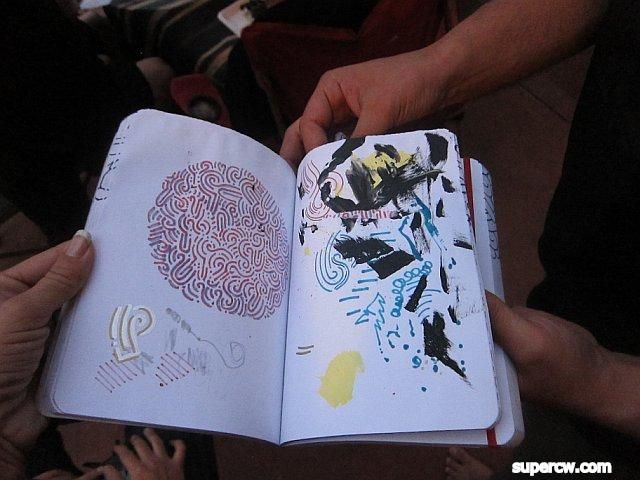 today was the greatest day. pow wow was a gift. to say the least.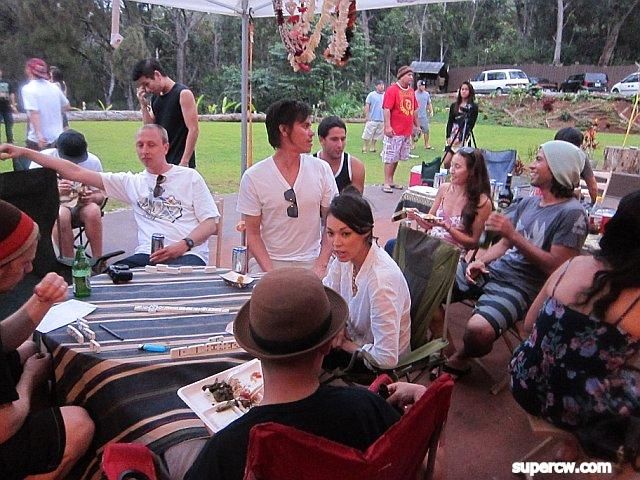 and happy birthday kamea. we love you.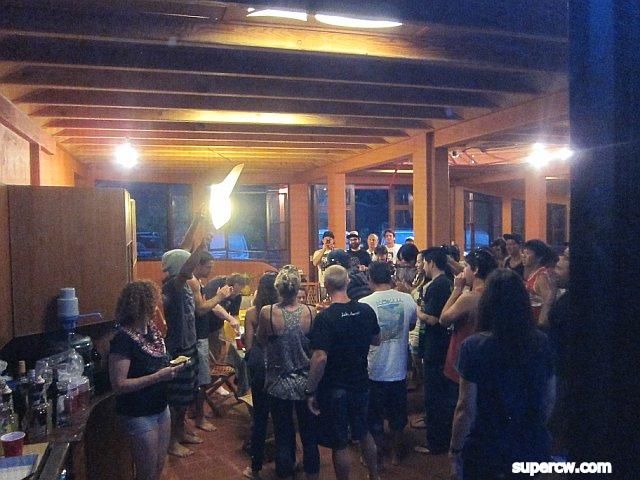 never hang out in a house with a bunch of global superstar artists and art media types, by the way….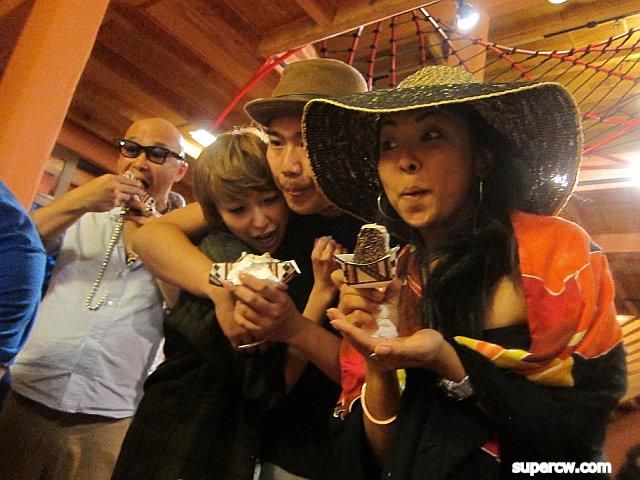 you will never want to leave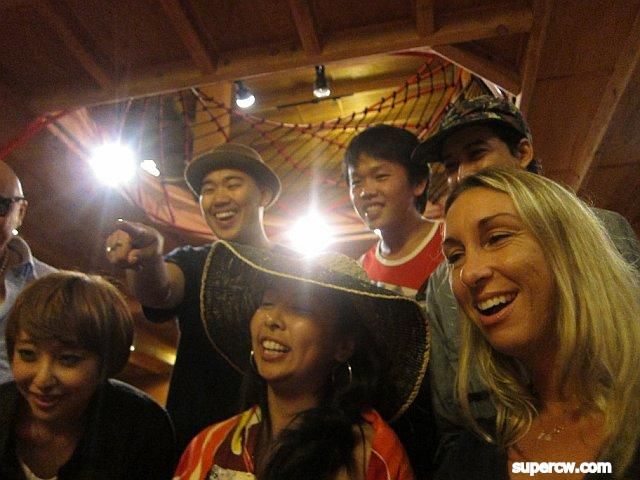 (that video we are watching and dying over is available here)
well. that was fun. now what. oh wait, it's only march? shieeeeet. there will be more soon. there's a pool party sunday march 27th, make sure you come. and stuff. there will always be stuff. not sure if it can ever match that but yeah…. stuff.
(bye)
(sorry it was so long)