first vacation from work in a year and i am already missing work. and i haven't even left work yet. so weird/funny/awesome.
well don't worry. i mean, if you were. i'm not going too far. at least until tomorrow. and then of course next month (SAN FRANSISCO FOR SFIAAFF!!).
i have a lot of pics but before i get started can i just take a moment to say… that this dragon in the new lotus downtown… is probably the most amazing thing i've ever seen in chinatown. ever.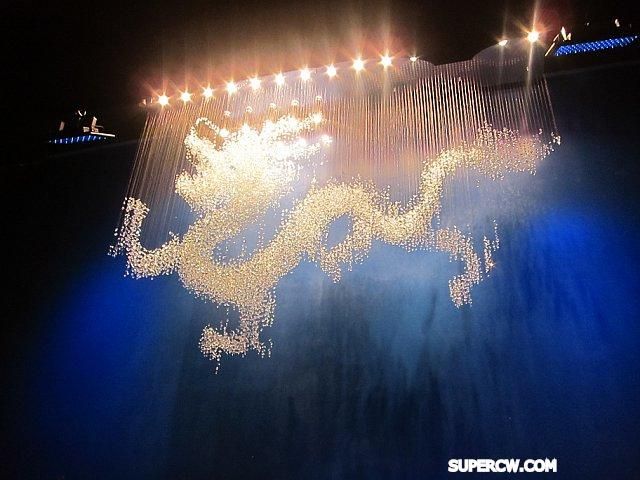 i'm sure you've seen it by now, right? it was so cool on saturday (after first friday no less) to talk to people in chinatown who had still not seen it. i got to prepare them. for the greatness. for the majestic stature. for the luxurious beauty. nah, but it was like soho people who never come to hotel street. and daniel, who likes coming to hotel street but can't really get over there as often. but ya, this thing is a masterpiece. like 40,000 crystals hanging from strings in the shape of a dragon. take that, back bar.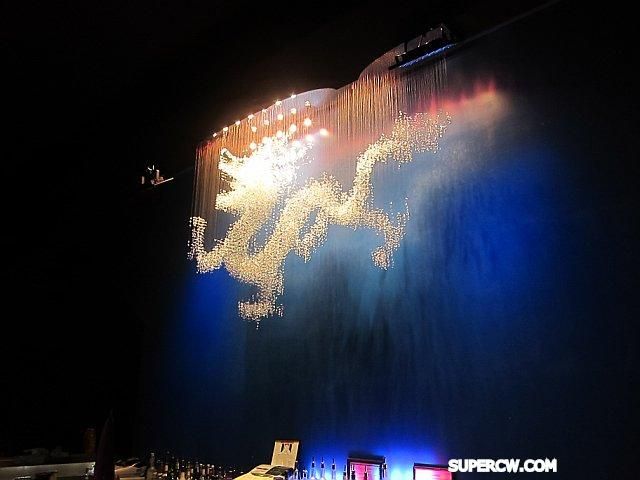 we were downtown last week on a wednesday at like 6pm for a very special reason. it was ragnar's annual groundhog day party!!! a room of really really smart people, three weekly editors past and present, foodies, artys, and, well US.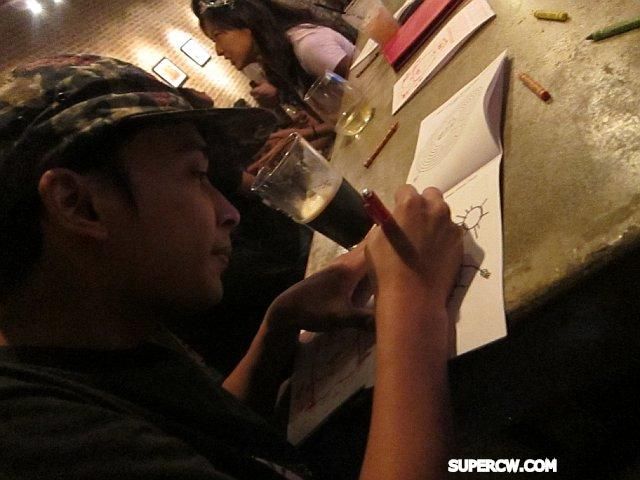 i'm pretty sure the guests of our caliber is why he brought the activity books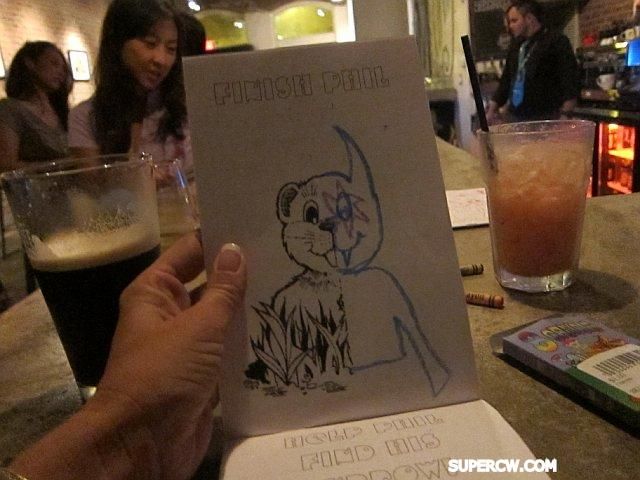 then it was first friday. the only night a month that has us running away from chinatown screaming. after 10pm i mean. this month there was not one but two new shows that i was really excited to see. pinhole photography from pinhole cameras that were made out of all sorts of objects. did you know that you can make a camera out of ANYTHING? all you need is a way for no light to get in.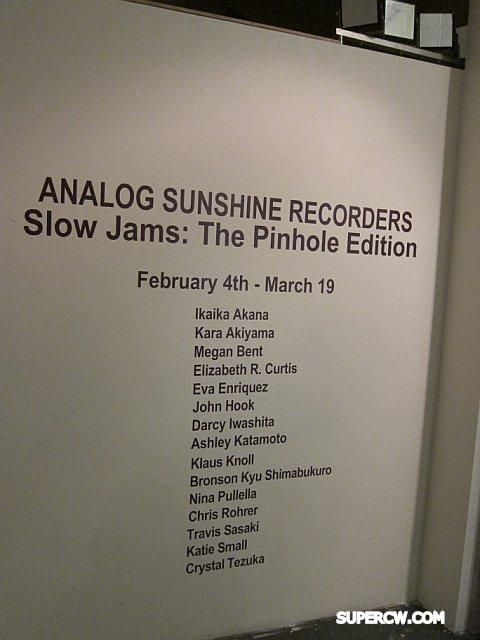 nina! she has some amazing photos in this. her pinhole camera? none other than a cocktail shaker. of course. (LOVE)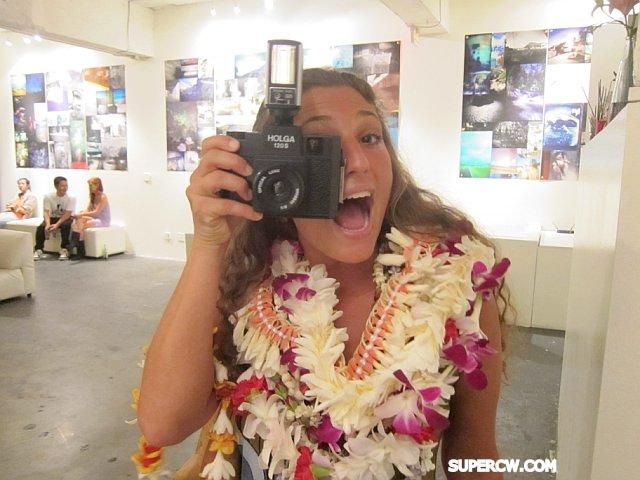 the show was actually up when we were all here partying at soul clap last week, but it was pretty much impossible to see in the dark. tonight we saw. oh my god we saw.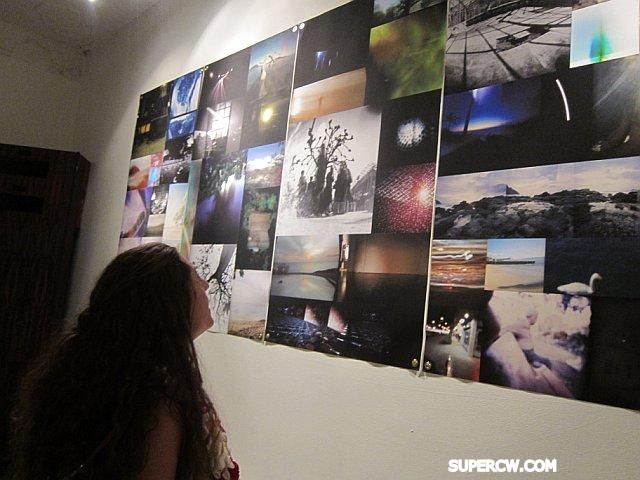 he saw nina's holga and came over to take a digital picture of it. then showed us all the pictures in his digital camera are pictures of film cameras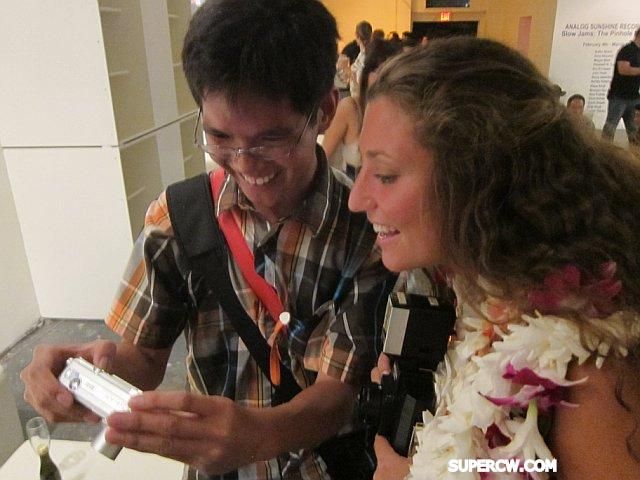 artists were present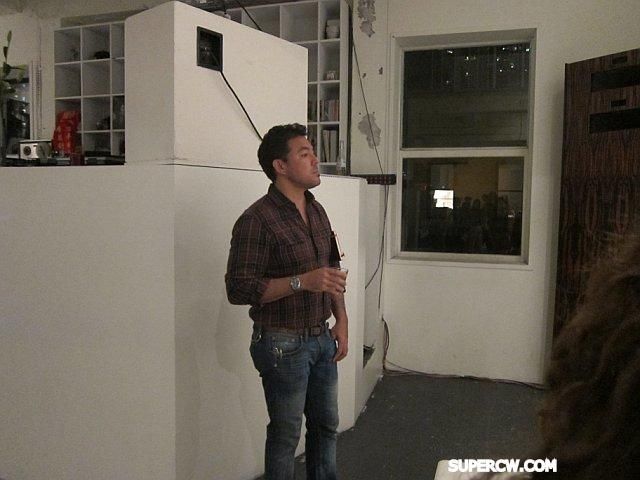 i have to confess now, because i saw a lot of you tonight. we had our distributor meeting this day and Bacardi had bought super nice lei's for everyone – all 70 of us – for winning the president's award. that's a national award and she was way stoked, so everyone got like $30 lei's. some didn't take theirs with them so i did. and then i brought them to first friday. and everyone got multiple $30 lei's. courtsey of bacardi :). so those of you i saw, john, sonny, kamea and nina, i can't take the credit for those. but man it felt so good to be able to give them to you!
that's nina's brother. he lives on the north shore. LOVE nina's brother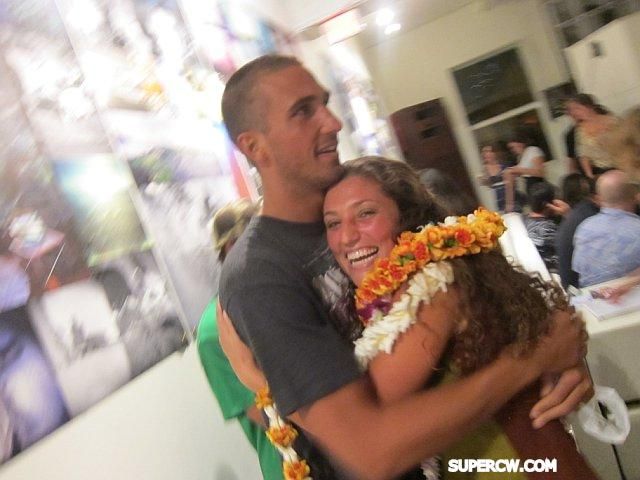 it was starting to look more like graduation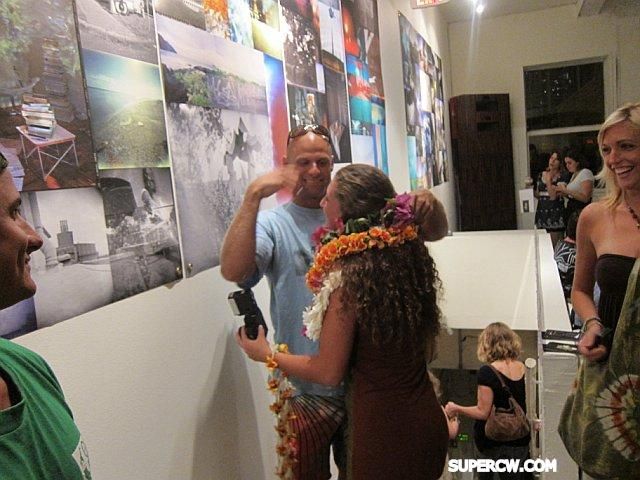 see the one with the table and cups? and the reflection of buildings on the tablecloth and walls? oh my god. nina told me about the camera this guy used and it blew my mind. it was one of the professors and he made a ROOM a pinhole camera by blocking out all the light. i need to call him to do my room one day. that would make sleep-in-sunday so amazing.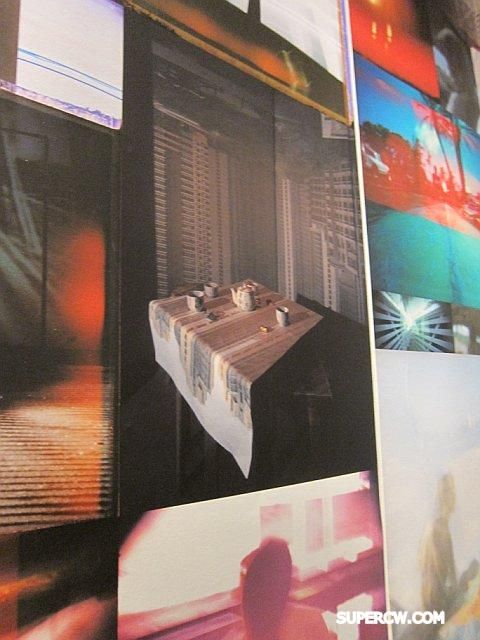 made my way from hotel street to fort street.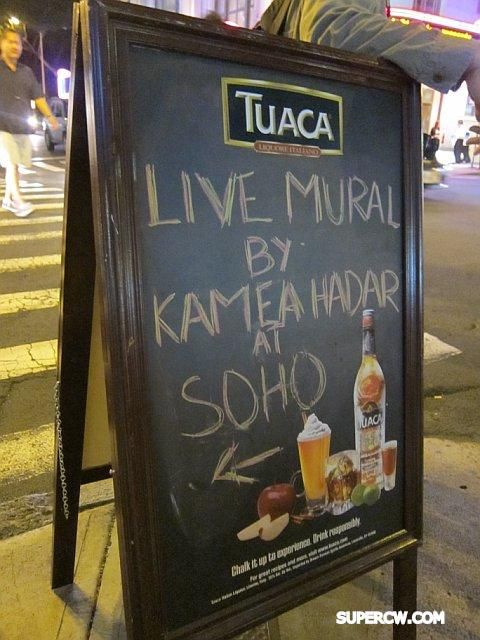 oh, kamea.
kamea kamea kamea.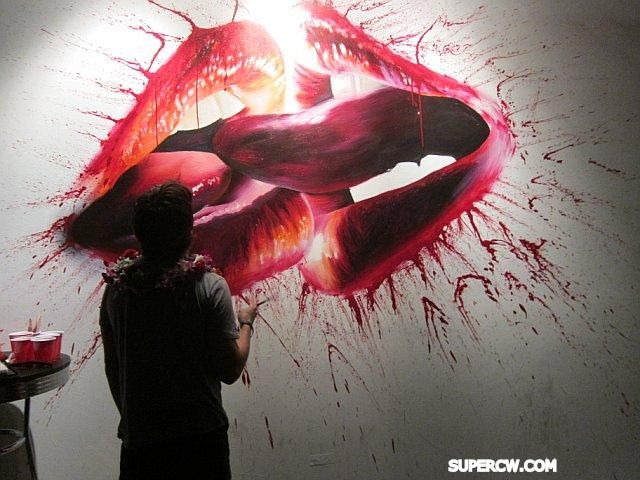 now don't get me wrong, when i first met kamea i was a total punk to him. i was like "you lucky ASS you better treat her right!!!" because i was introduced to him as shanna hulme's boyfriend. little did i know then, that he not only treats her right, he totally 100% cherishes her like the goddess that she is. he is her inspiration in most of his more abstracty paintings. and yes those are her lips. times two. kinda funny/cool/weird/sexy to imagine… shanna seductively french kissing…. herself.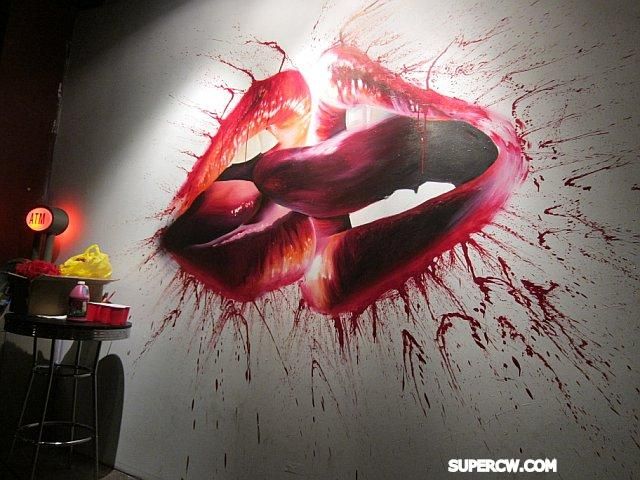 so anyway. while i'm getting all sultry and seductive. it's probably a nice time to post chanel. because she was looking all sultry and seductive tonight.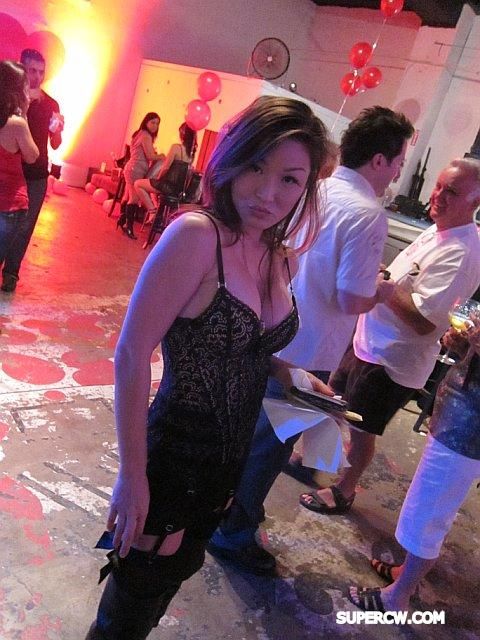 they were having a lingerie show tonight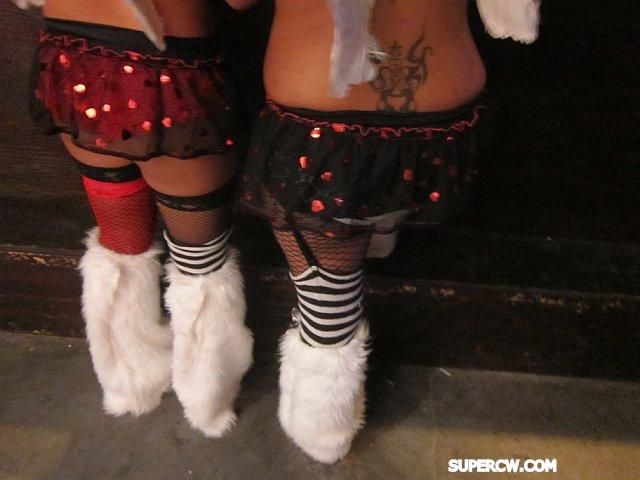 but it was first friday, and my first friday downtown curfew is 10pm. this was like at 8pm.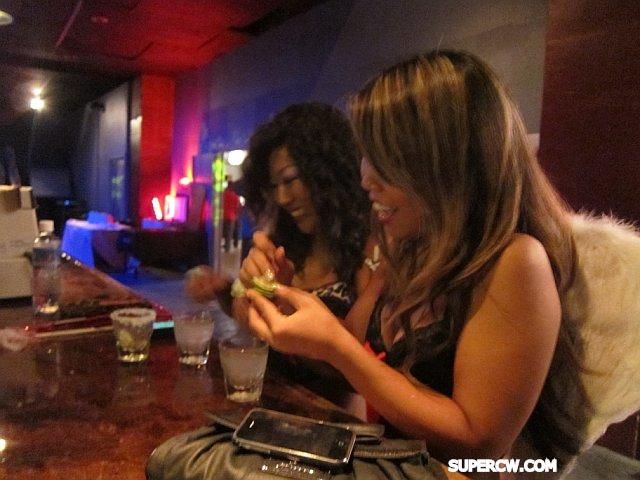 but you know what? that's when you can actually move around and have conversations and see people and enjoy first friday. which is what i did. i mean look, how many of you midnight ragers met BECKER'S PARENTS!?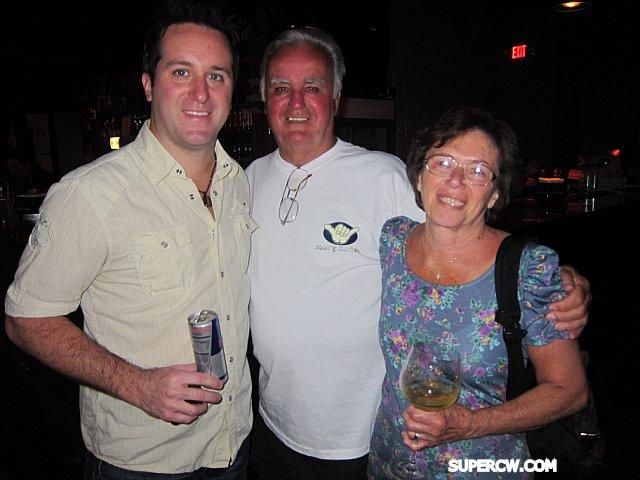 and my oh my chanel. she is so beauty.  i wonder if she has a boyfriend *facebook break* oh hmm. it doesn't say.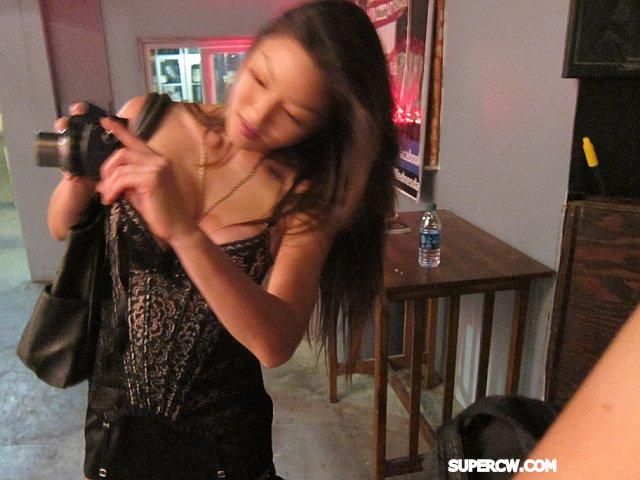 got to see gene park which always rules. i'm not sure how many of you know him but he's pretty night and day so if you only know the day gene park definitely have a conversation with night gene park. i like them both.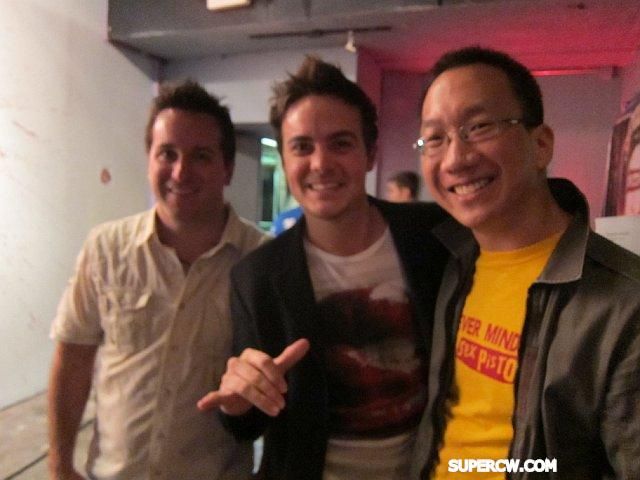 they were installing some kind of projector when we were there watching kamea paint. it lit up the whole back wall. i bet that was cool later on that night.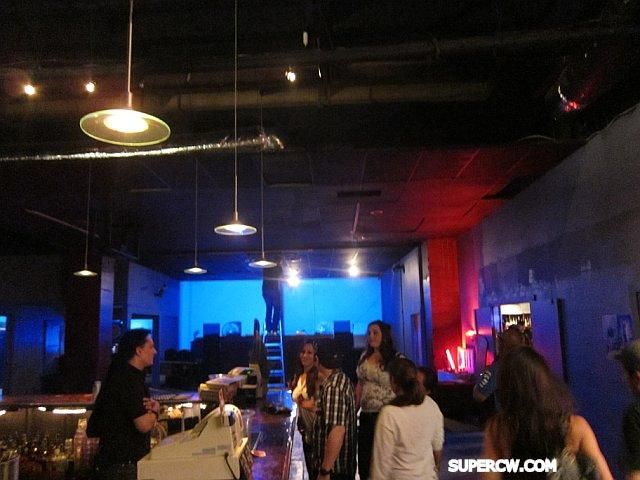 daniel and kamea i love you both tonight was very awesome. kamea, as you know (if you read me) is one of the local artists featured in the big pow wow, which (if you read me) you already know all about.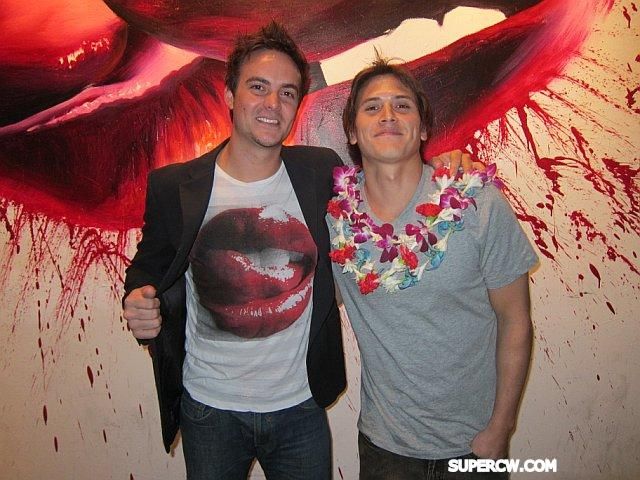 this was his first time live painting and it was just amazing. i am so excited to see him grow as an artist with all of these other people that are flying in from all over the world!!! you haven't seen anything until you've seen a live painting, pow wow style. trust me. TRUST ME.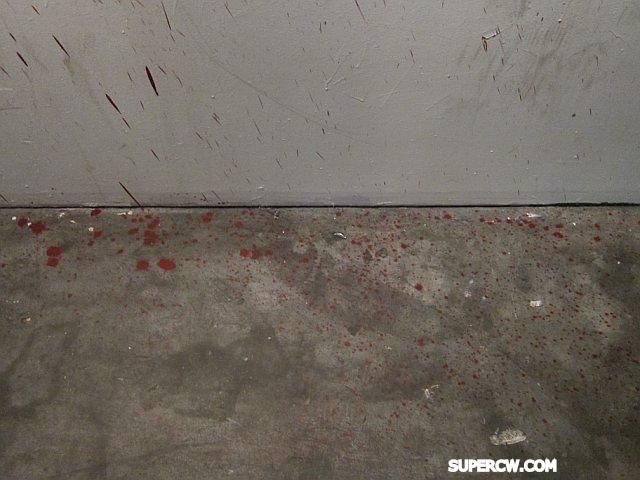 they had a really good show in mark's garage too, but it was getting late and i had to make curfew.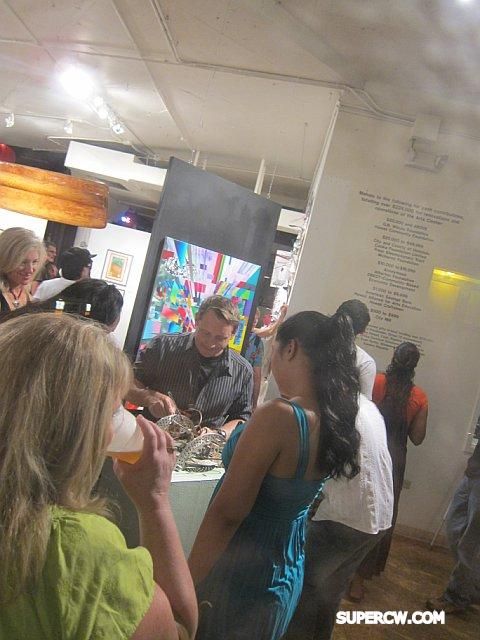 nextdoor was my last stop. matt ratt was dj'ing and JUST OH MY GOD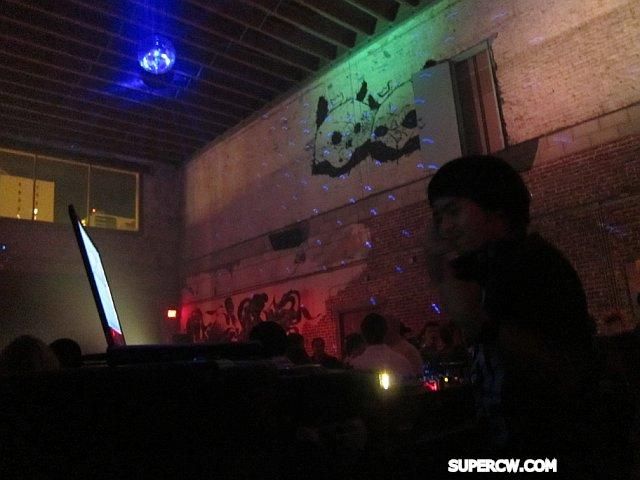 he might have actually overtaken dj kitty lee as hawaii's most underrated dj right now. so versatile this one!!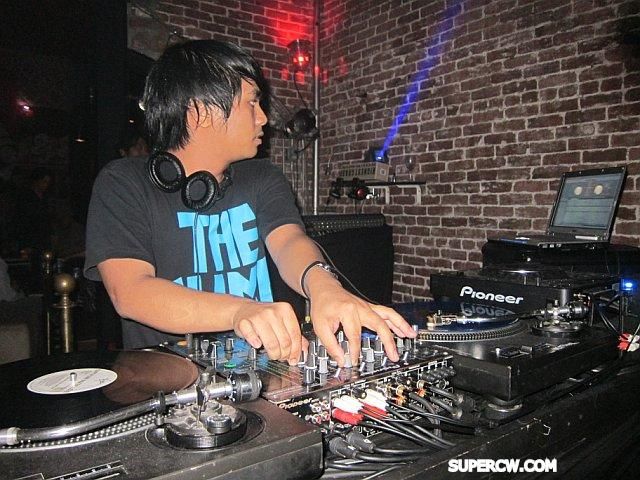 went to the bar. saw jehua. it's been a while.
no actually i just saw you but you were on stage at the hawaii five-0 christmas party so it was more of a you playing me dancing sort of thing.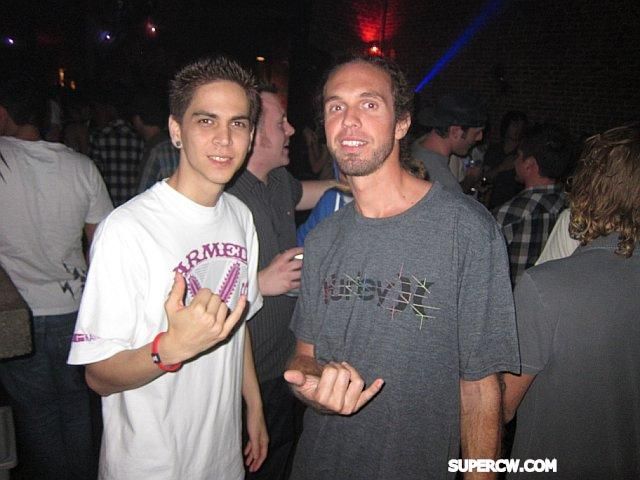 then rockstars entered the building.
actually, i entered the building with landon tom because they scooped me on their way downtown. but ya, jami came too. this was the first of two times i saw him play a set with an indie music dj this weekend. it was brilliant.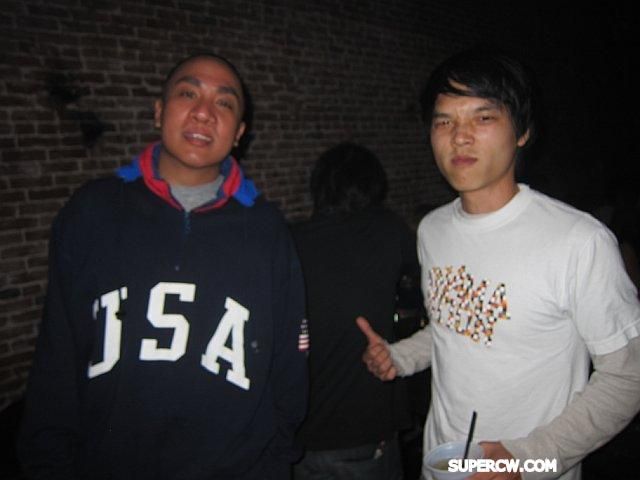 it was getting close to my curfew…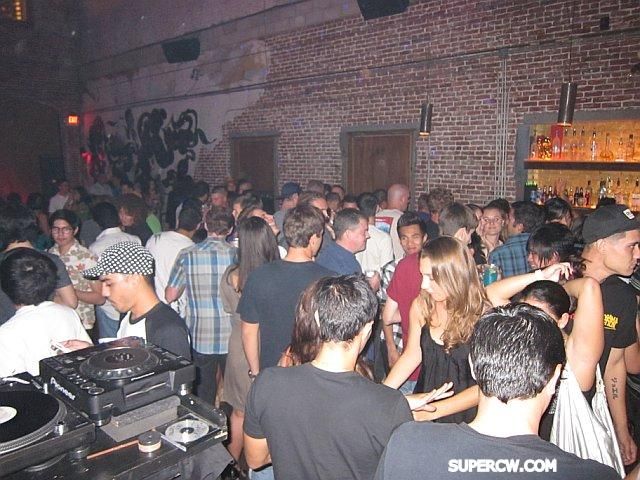 but then i saw zak.
seeing zak's smiling face in nextdoor on a first friday is like seeing a bloody mary on a tray coming straight for you at a superbowl party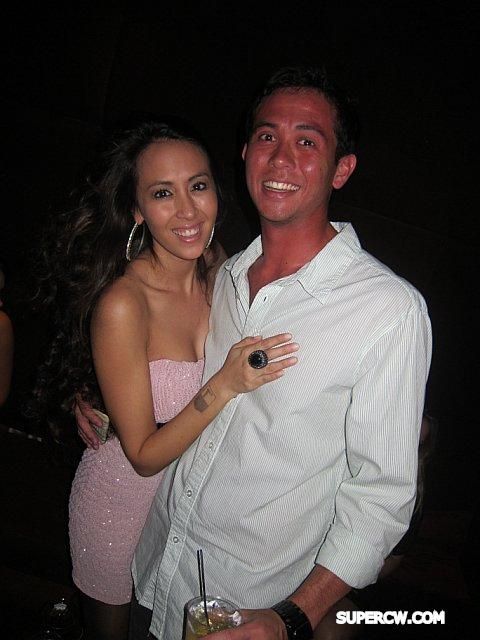 it was his baby sister's birthday and they were celebrating. i was going out to smoke. you HAVE to join us christa, he says. i look at their table and see nothing but orange juice and pinnacle whip cream vodka and red bulls.  shoots i say.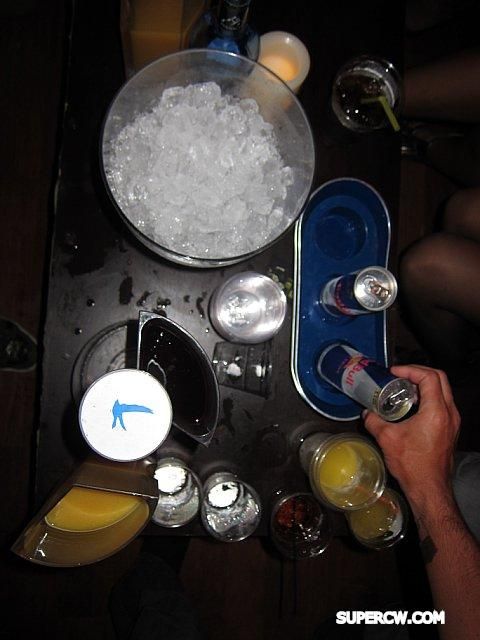 haha mark. this picture is funny because both mark healey and i were what i like to call "severely under dressed" tonight. more on that later.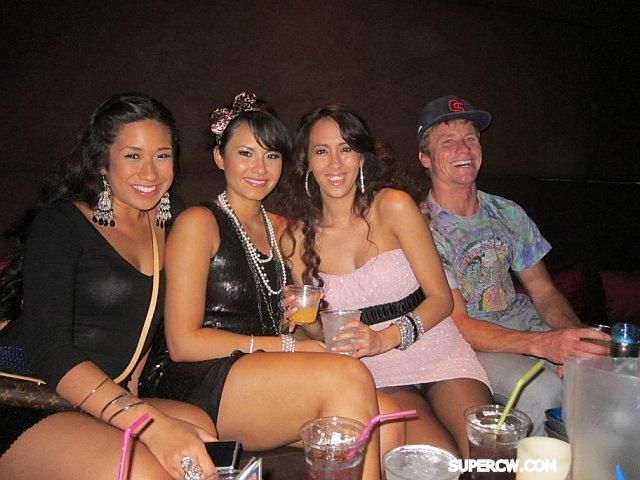 sarah's facebook is the new poster child for our pinnacle whip cream vodka that is literally flying off the shelves right now. all i can say is, if you have a bar and you do not have this yet, you might want to get on board. i heard people are actually asking for it now. for bottle service.
it's also the best chilled shot-oj back i've had since soco.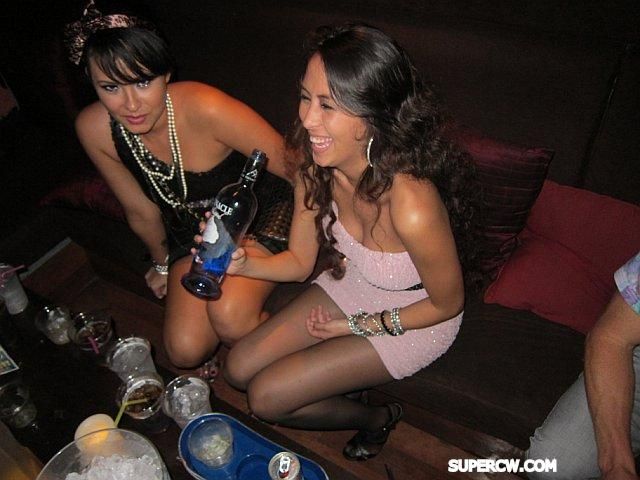 haha zak. so when i was walking by you to go outside and you were like "christa. CHRISTA!!" and i ignored you? i thought you were just some first friday dude in a collared shirt that was going to be an asshole to me if i didn't want to dance with him. i had no idea it was you because you are so dark right now. putting in work i guess.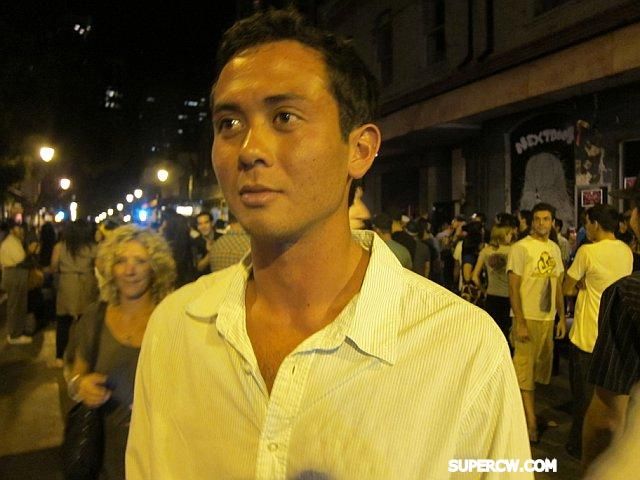 MATTY WONG I AM SO SORRY I MISSED THE DEADBEATS PLAY. i really tried to get back there to see it please forgive me? or play next time? i love you guys.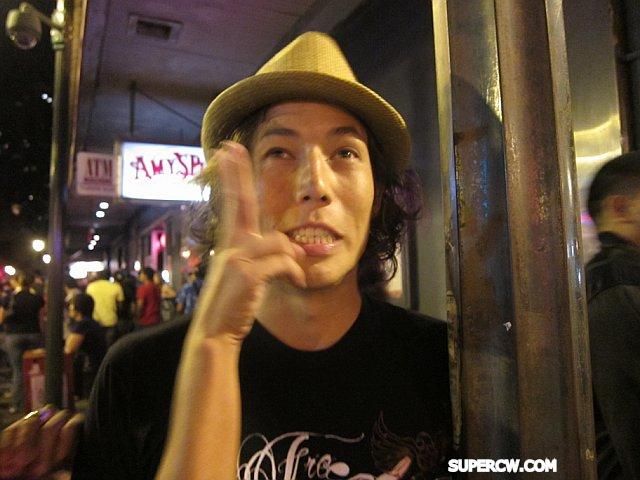 bro/sis shot two (of two) that i loved so much in this update. shot one of two is that one you already saw up there of nina and her brother. so sweet. i love you both.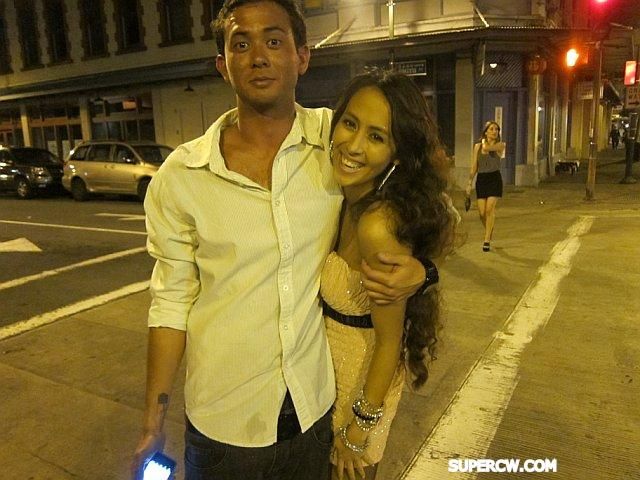 nextdoor got chumpy so we trumped chump and went to crazybox at like 11pm. it was perfect.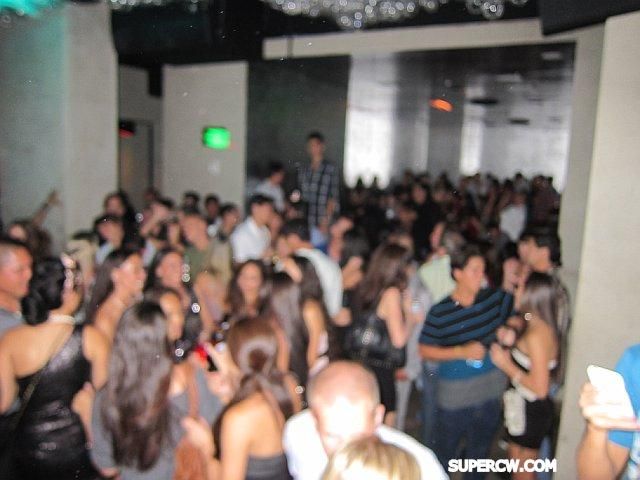 i found out the secret to why justin has been dressing so well lately. or did everyone already know?
it's because he works at club monaco now!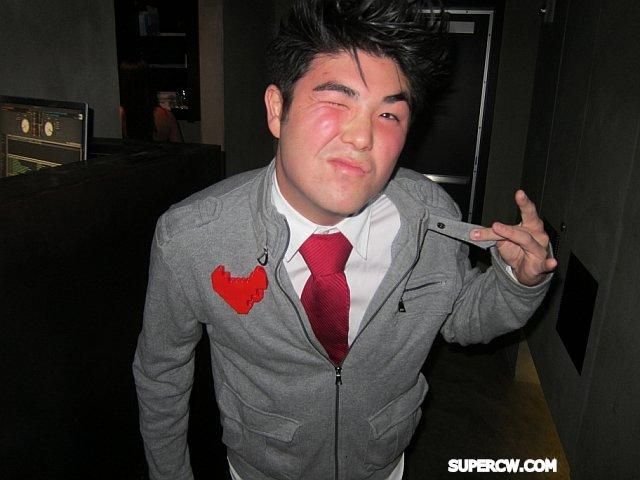 tina was absolutely DESTROYING it when we got there. i recognized not one song (which is a good thing). oh wait except SHE played the temper trap! can that song officially be my anthem yet? she also played robyn. so yeah, whenever you hear robyn or temper trap in a club it means automatic fun. watch.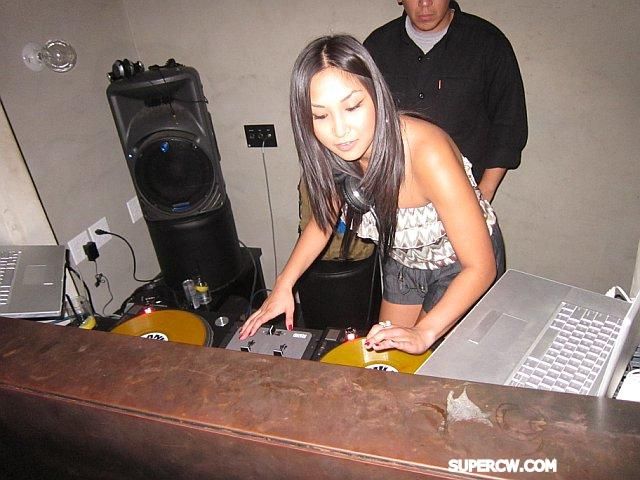 the bestbestbest part about tina is when she is playing and you go up to her booth and go "all right! YEAH! aaaaaaaaaaaadjfklsajflkdjfa!!" she starts smiling bigger and jumping up and down with you. that's huge. i mean, i love the noc boys but they have this thing about pretending not to see you when you're going all nuts about them and stuff.
we didn't know this guy, he was visiting from SF but he was actually really cool. and he LOVED tina he was swearing up and down that she was the best dj he's ever seen. and dude is from san francisco. we all loved it to pieces.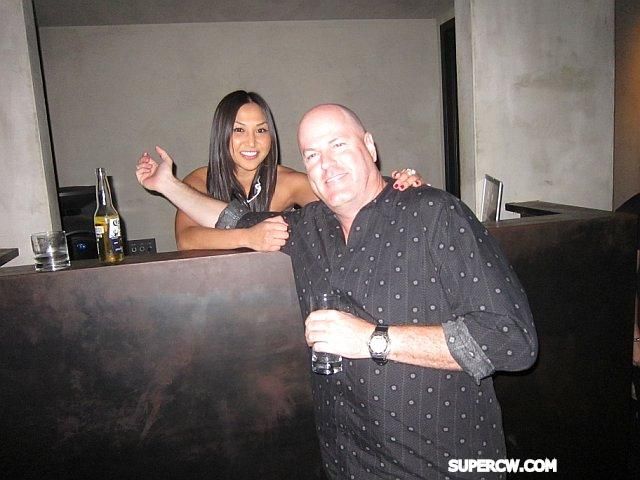 maria call me this week honey i am officially on vacation starting now which means our schedules will finally coincide for food. OR! see you at brunch on sunday??
oh my god. i just realized. we are brunchers. we brunch. we are the brunch set.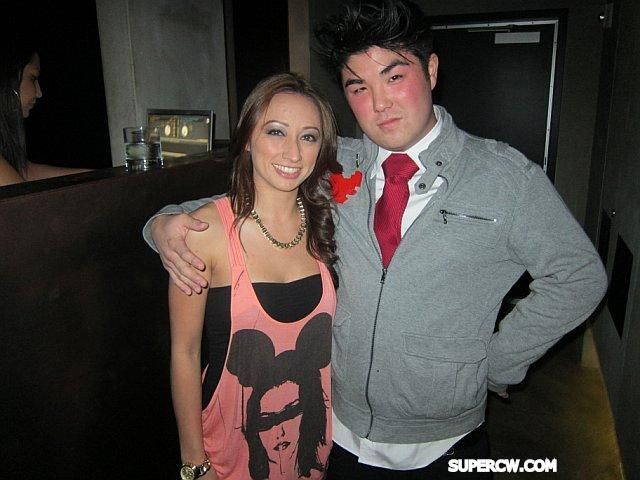 went back here for a while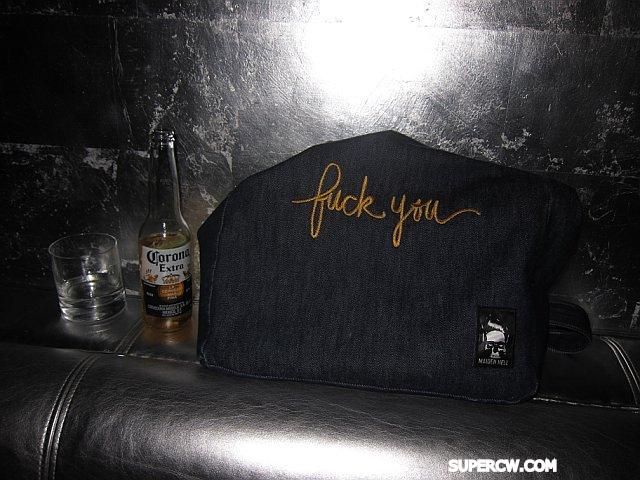 crimson. no. ivy? IVY. she was a cutey.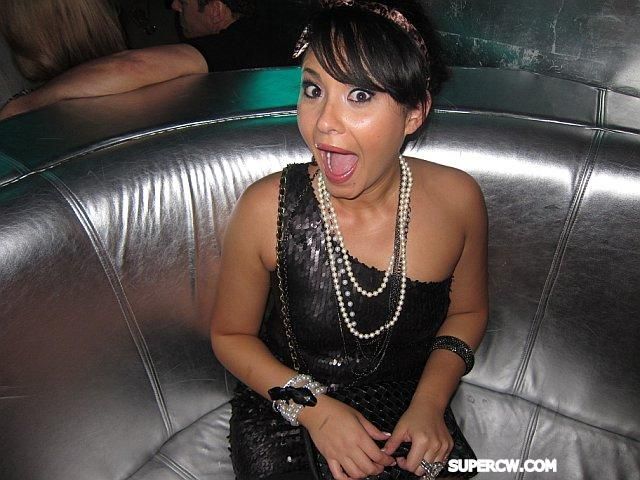 they all were actually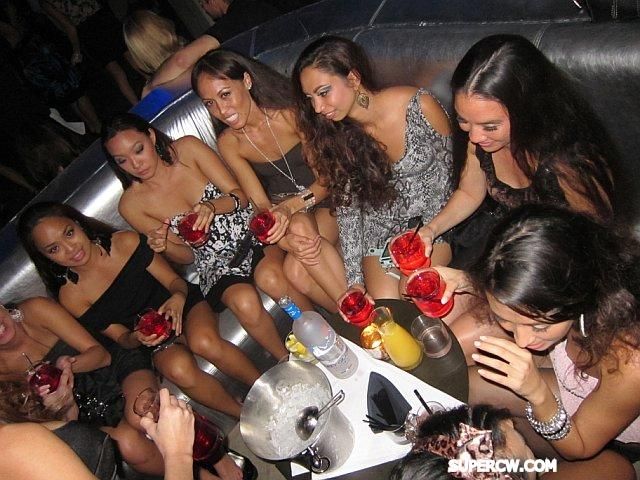 then i went over here and saw molly having the best night ever.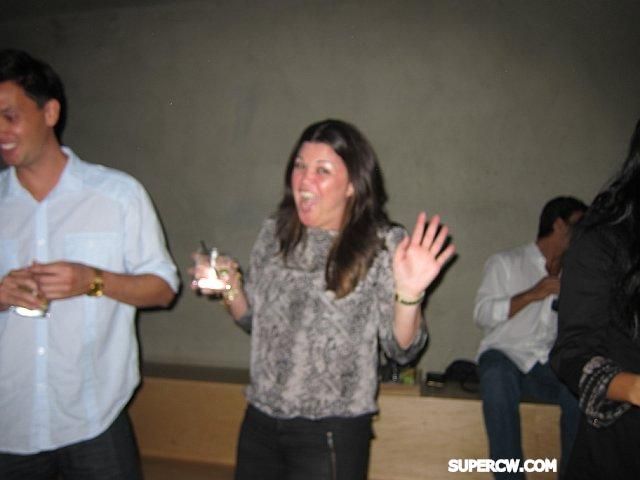 see?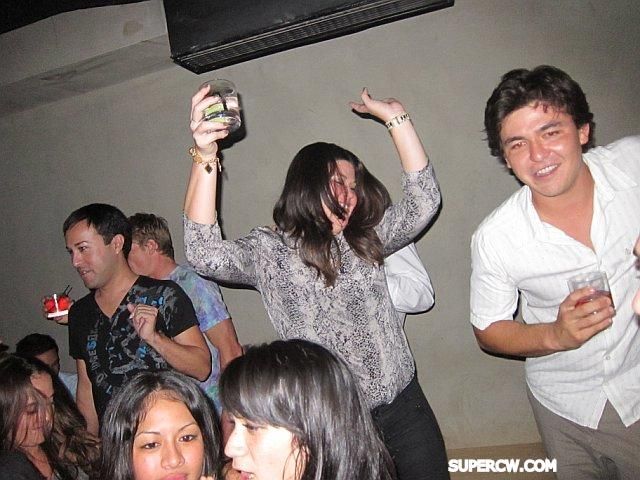 her brother and marcus were doing all right too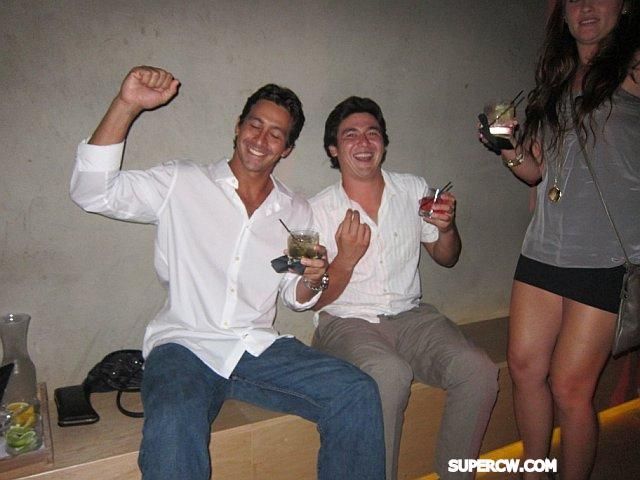 and i'm pretty sure that marcus is the luckiest dude alive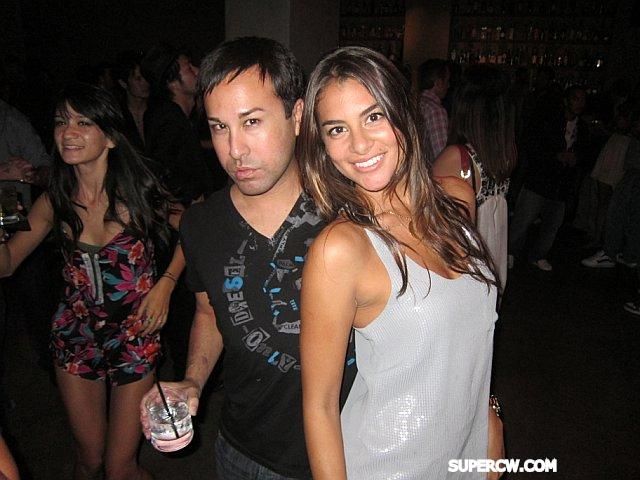 ps: tonight was one of those fun ones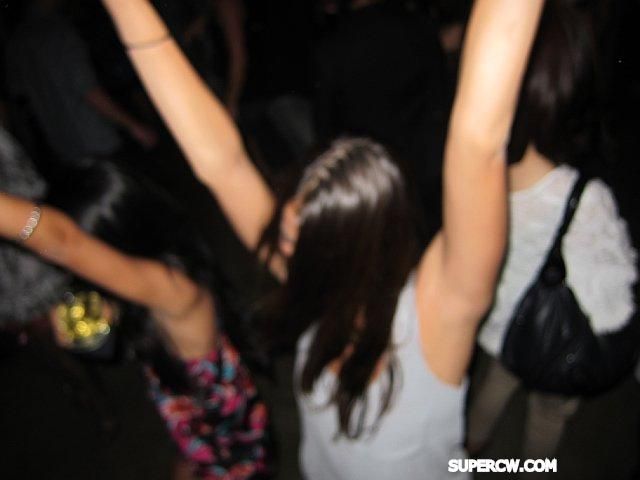 is it always like this here? i should come here more.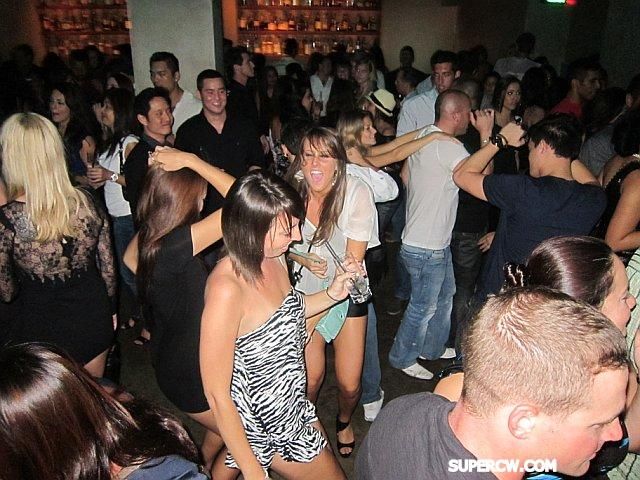 casey evans in a new gen/og sandwich. and everyone looks GREAT. love this.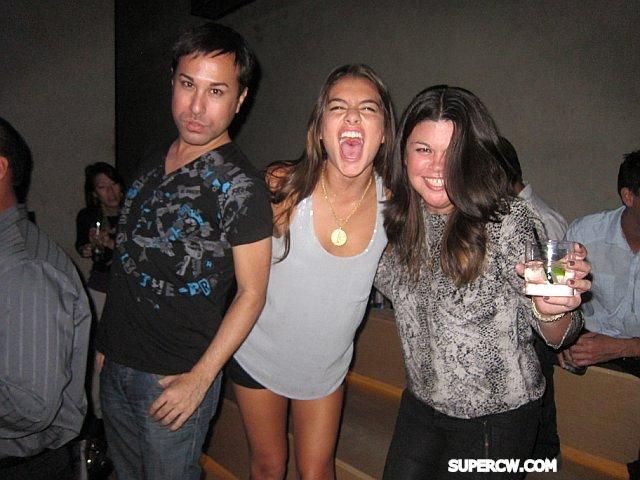 then eskae was on.  i remember being very proud to be the cw in [cwsk]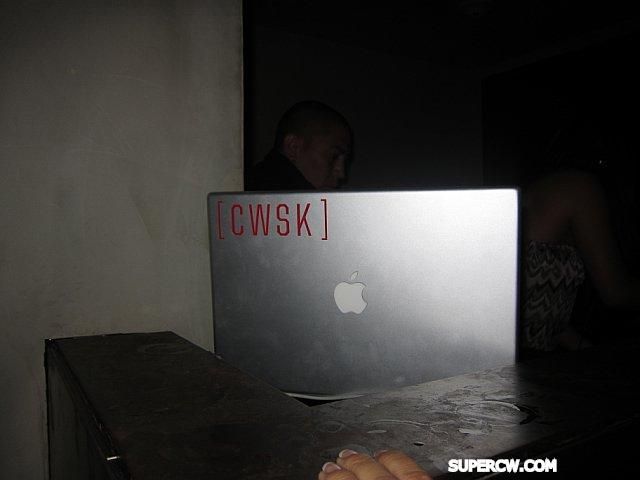 K SMOOTH!!! i have been seeing you out more what's going on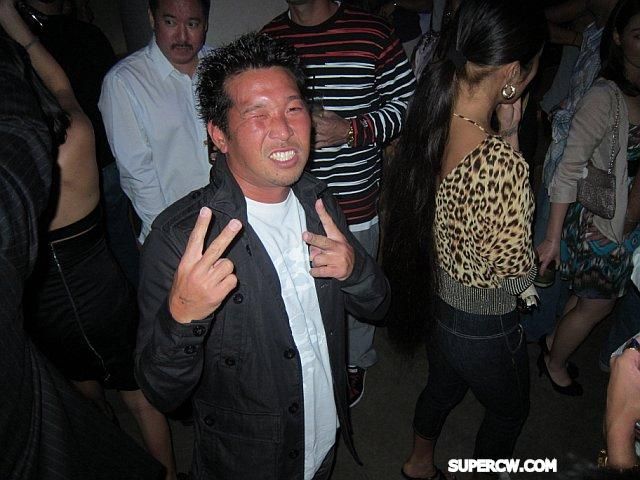 HEY! AAA LKFJDS:LKFJDSHDSFJDSJFSHSAKJD!!!! see? nuthin.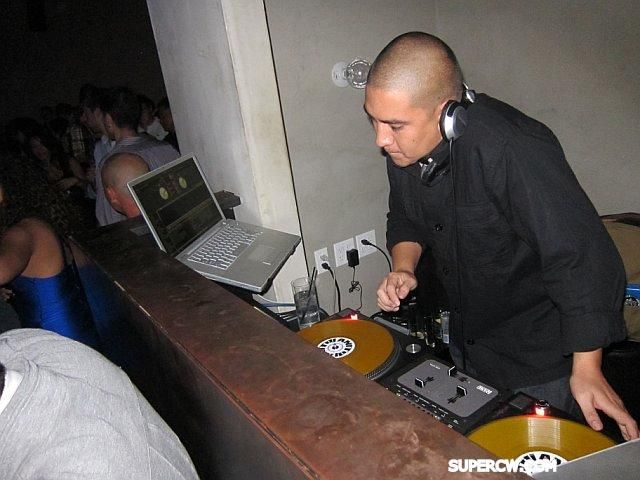 but ya, we definitely danced. justin and tina do you even realize how much more i love you both after tonight? i am pretty sure you both poop rainbows and puppy dogs. tonight was fcking perfect.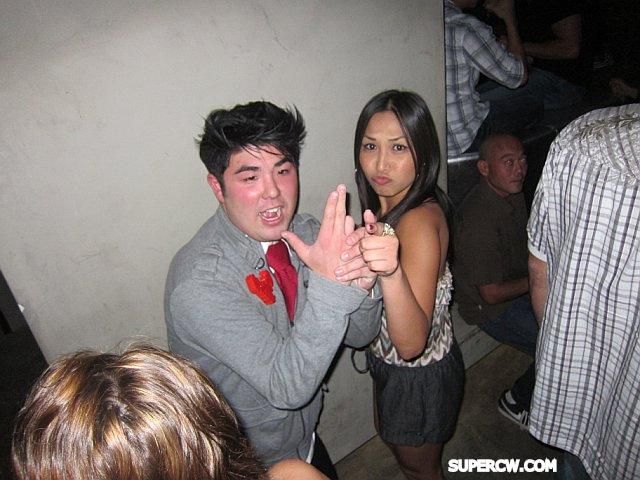 then back in here and all the girls were replaced with boys in the vip. oh my god the FUNNEST boys too. stayed here for a while.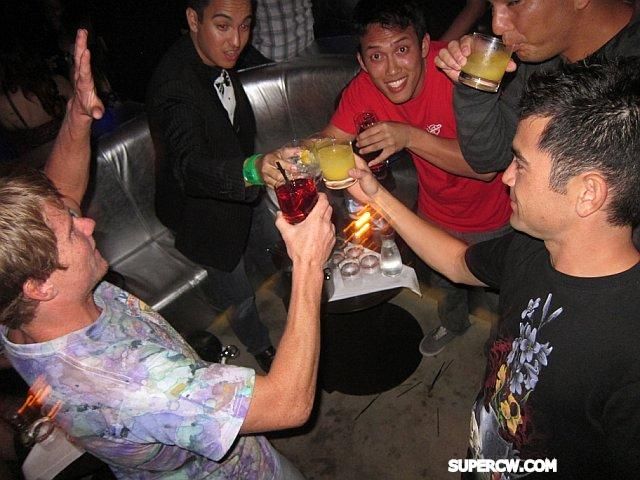 then back to the dj. shared a laugh with buba.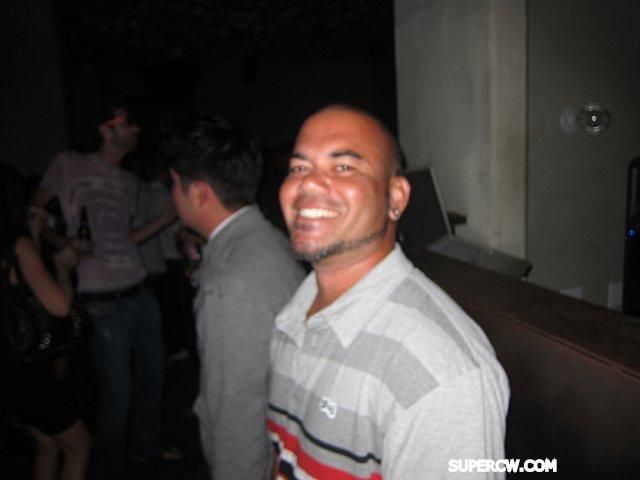 saw joji. barely. :)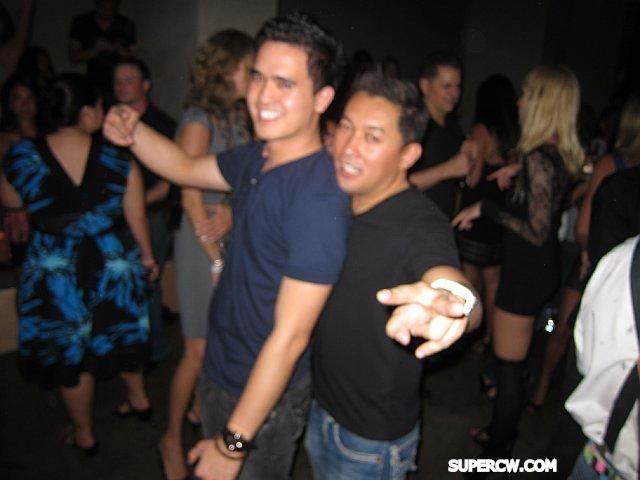 casey evans once told me that she owes me her youth. i will never forget that. i actually might even take you up on it <3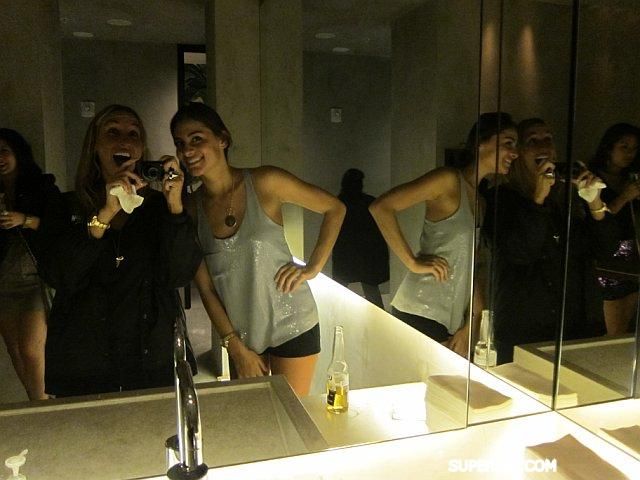 HAHHAHAHA omg. see veronica? so funny. she is trying to get his attention too.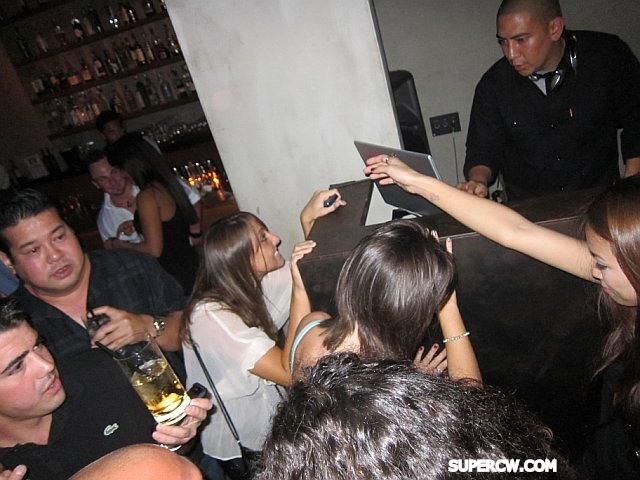 so we danced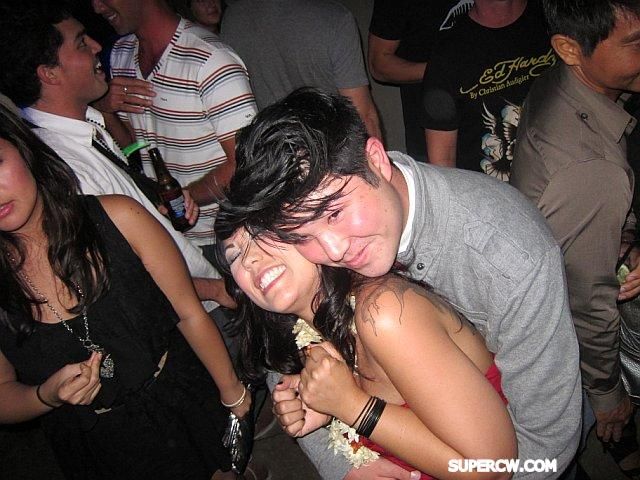 then i went over here. saw THEM!!!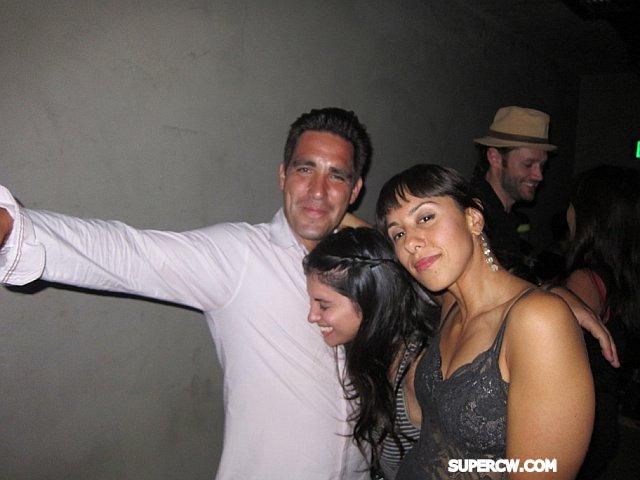 THEN WE DANCED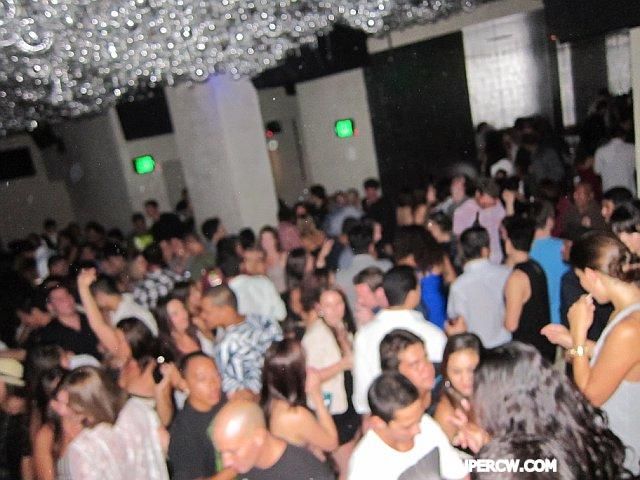 it was at this point that i realized how severely under dressed me and mark healey were. he was wearing this and i was wearing jeans and a windbreaker. then we both at one point independently decided to get as high up as we could to dance. to bestow our severely under dressed ness upon the crowd.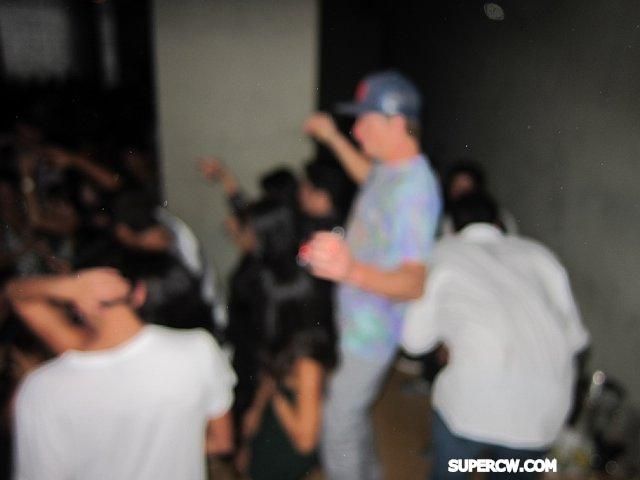 tonight was fun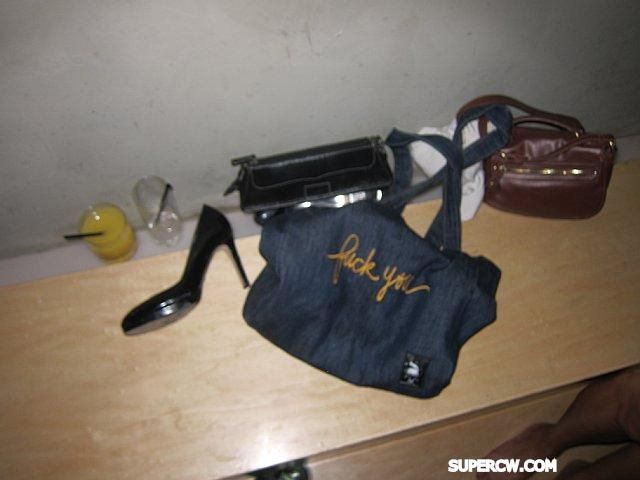 then it got bananas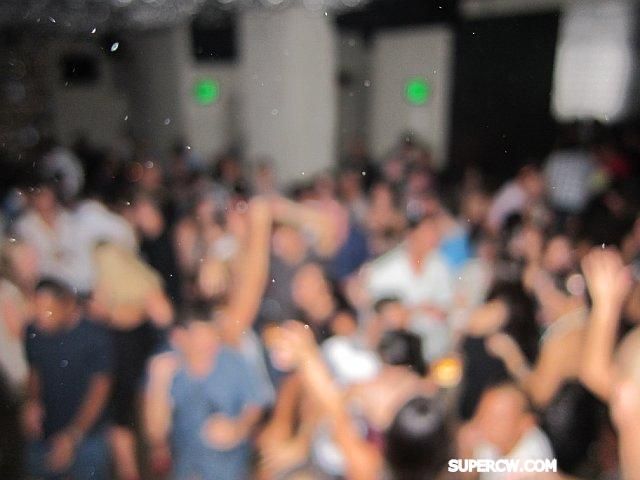 then i went out to smoke/ninja and bump into zak AGAIN. "come on! lesssgoooo to v lounge!"
ok. jumped in their cab. god i love this town.
bought supershots for the contrast magazine guys. mainly because this might be the first time in the history of contrast magazine that i have ever seen mark kushimi out. he is the creative director for contrast and THE most gifted person i have ever seen put a magazine together. he doesn't really like to go out much.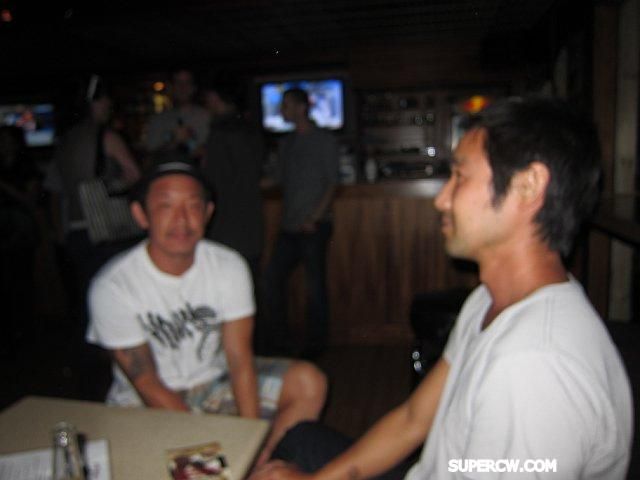 lancifer knows what's in a supershot. he was like "mark, you're done."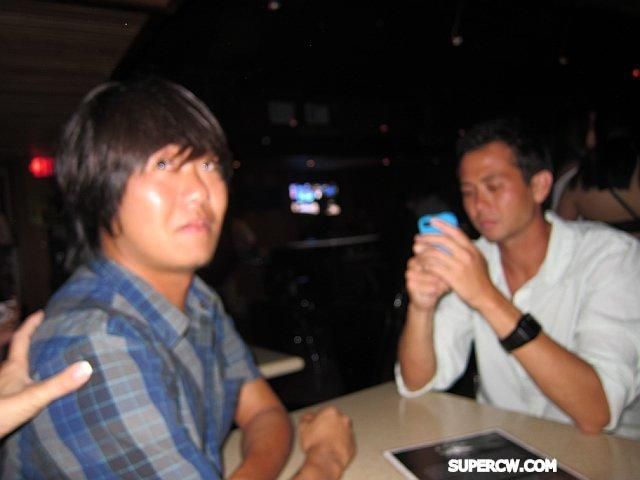 then i see anisa and michael made it over from crazybox. still in bleachers-dancing mode. LOVE.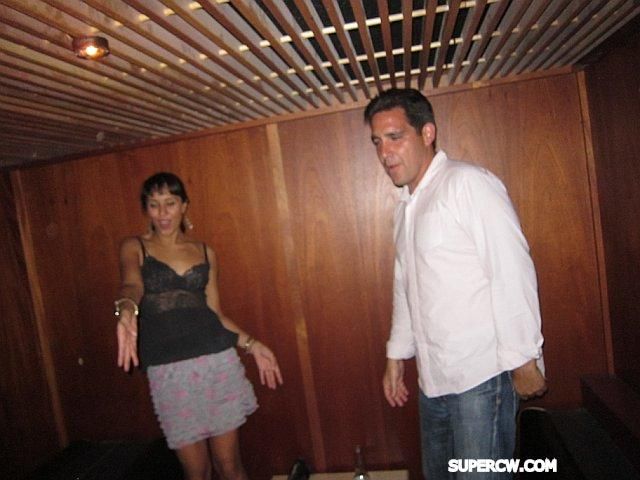 then i see kristen who picked me up earlier in the night. this is her 3am face.
i was loving the full circle-ness but bummed to not see landon.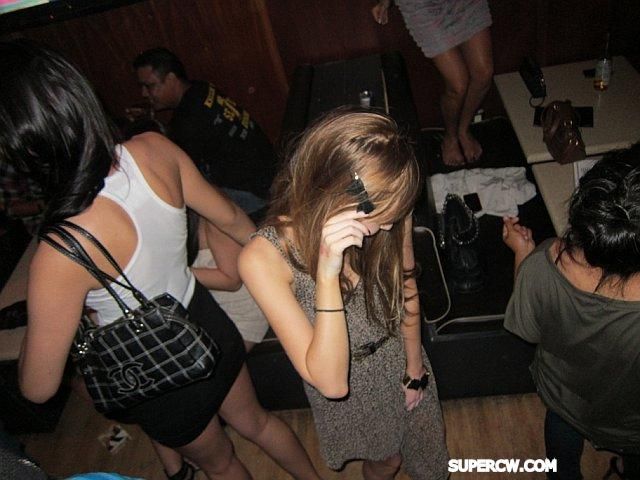 alan we are having dinner there on monday!!!! 8pm will you be there?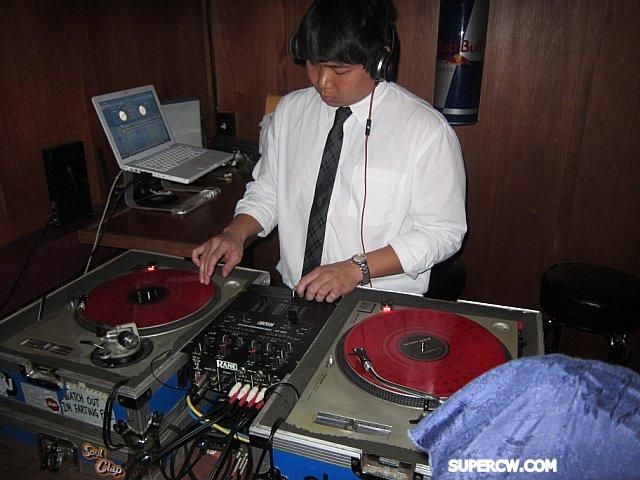 went out to smoke/ninja then decided to go back in for another drink. mainly because flash and the apartment3 people made it over. you guys must have counted out in like 10 minutes tonight. WICKED!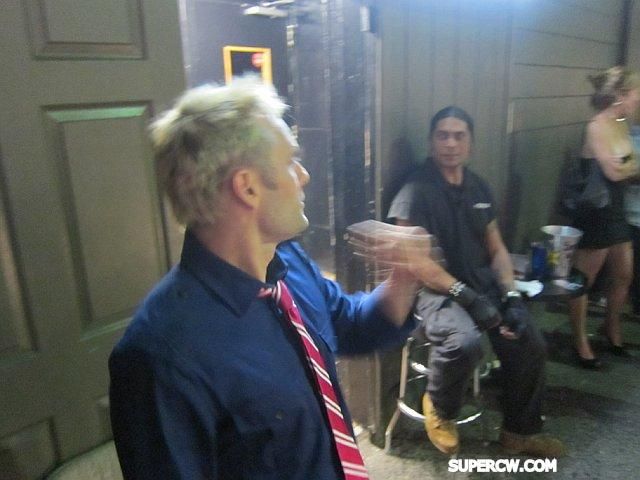 back inside was fun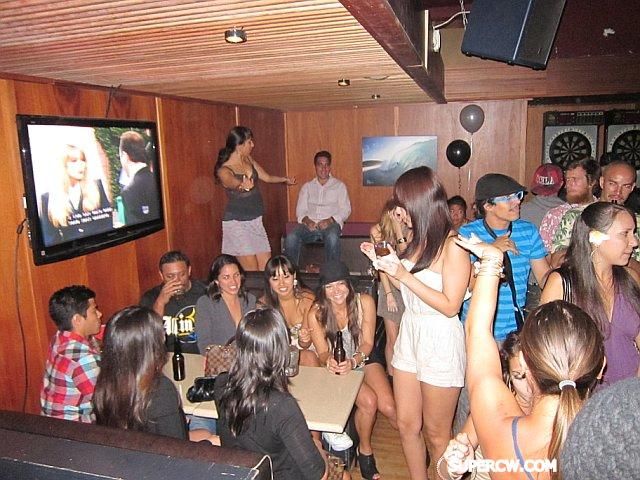 then back outside again to smoke/ninja. i was watching this go down for a while. a girl decided she had had enough and decided to go to sleep. right there. the cops just sort of stood there for a while then called an ambulance to take her away. nice. can we say drink responsibly people? and who just leaves their friend like that in the street? very sad.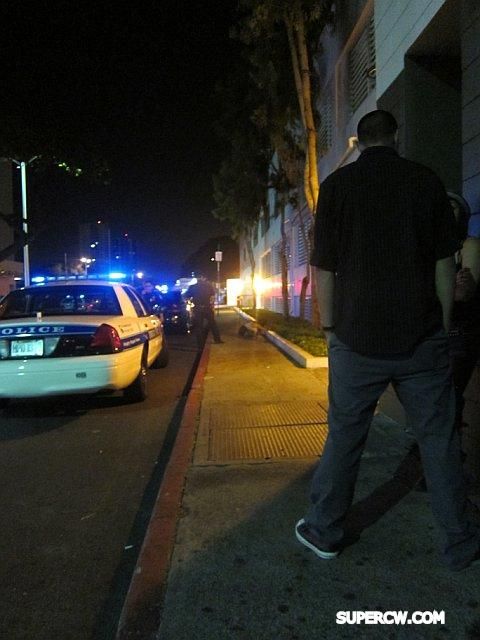 i had to go back in and have a shot about it. cory made me.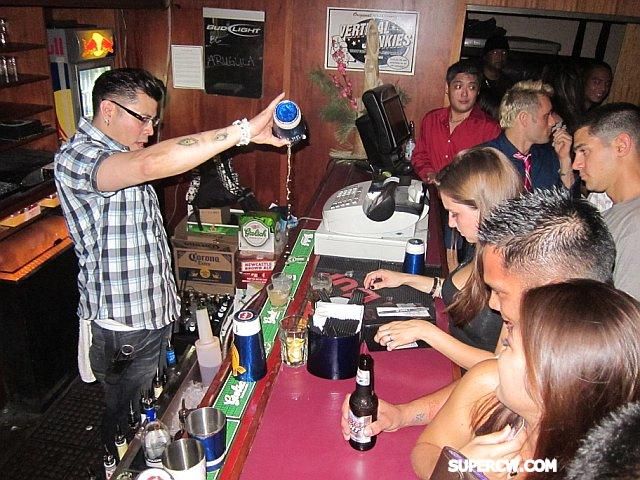 nina made it full circle too! NINA!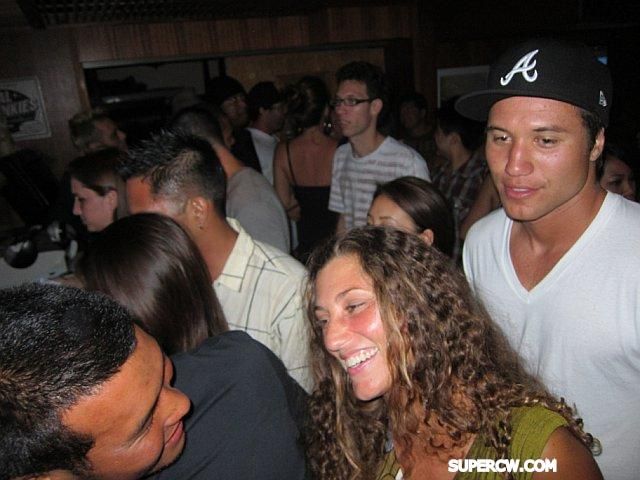 so you saw how crowded the bar was right? then kenoe sees me and starts doing this elaborate set up. because he knew i was going to order a round of supershots. kenoe is a very smart man.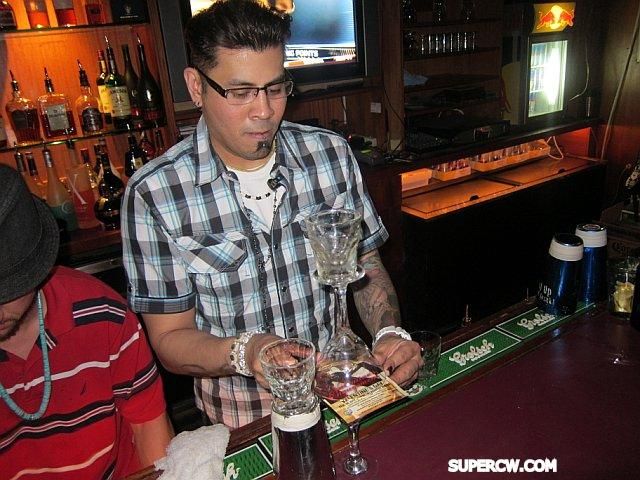 there are only two days that would classify as the best day of my life. one is a secret. and the other one is the day that i got kenoe to bring in canton to v lounge. supershots. heartheartheartheart!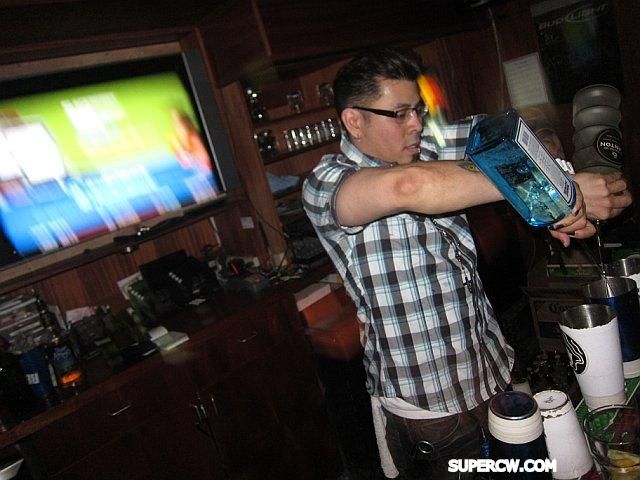 BAM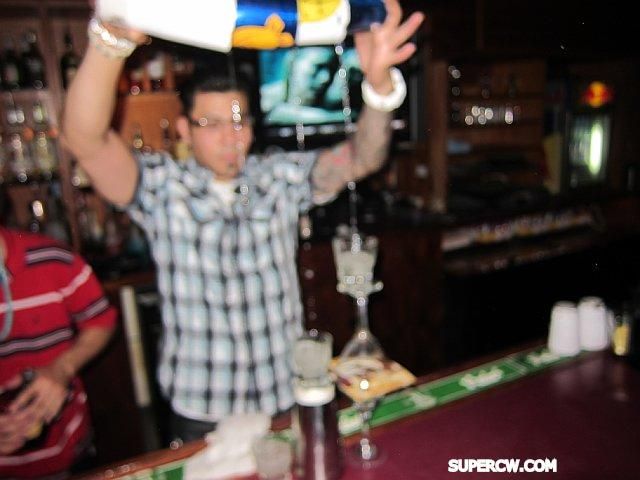 LOVE YOU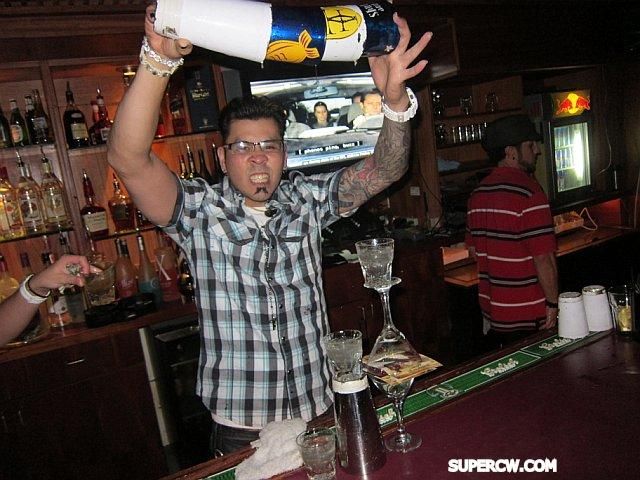 people were somewhat irritated to say the least. it was like 3:30am and everyone needed a nightcap. sorry guys. this drink is kind of that good. thanks cory!!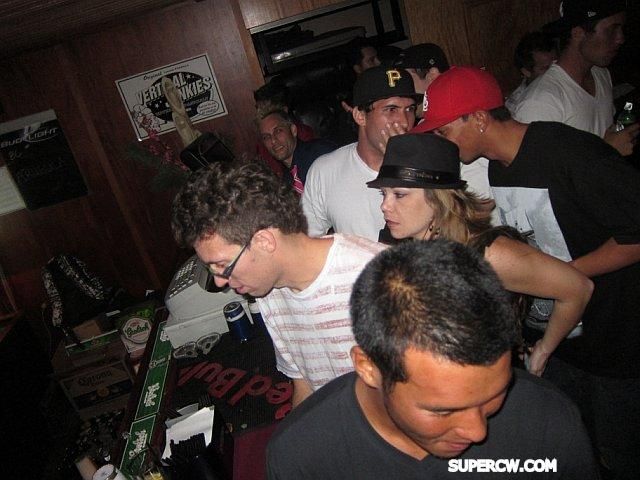 saw alex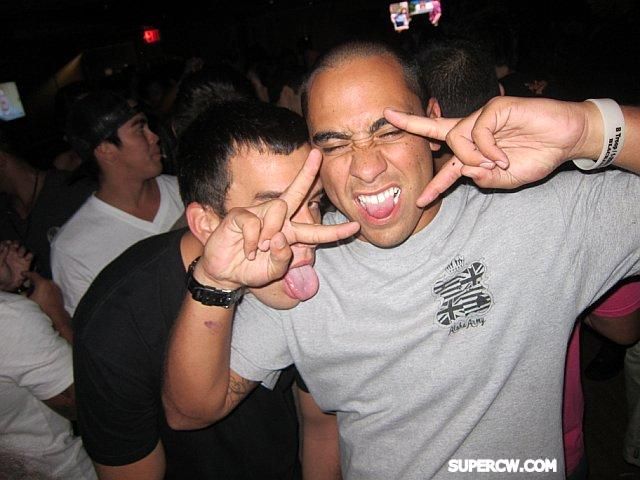 saw A'A!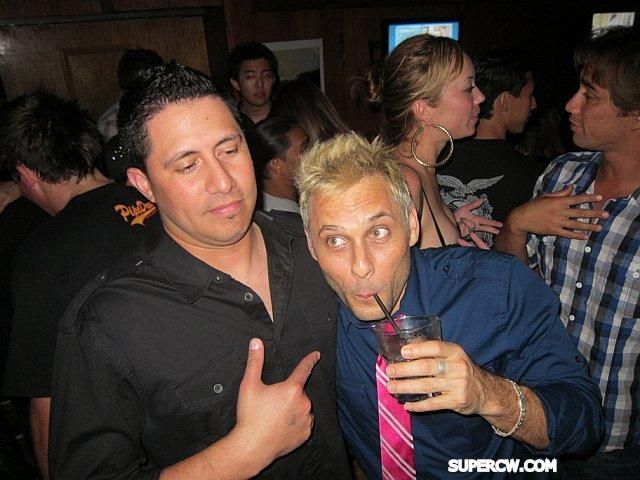 saw pizzaaaaaa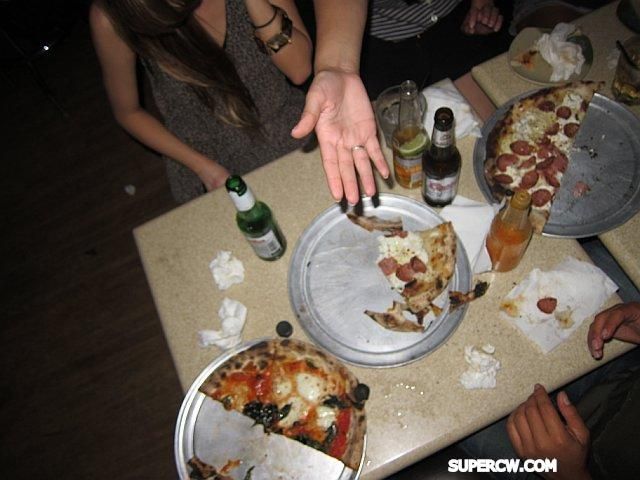 saw james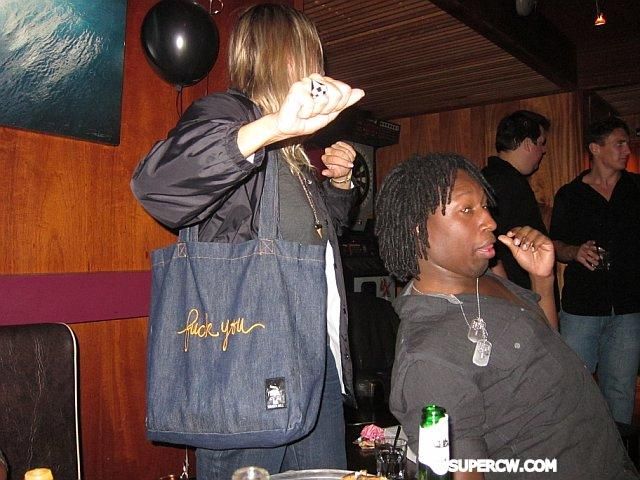 love this crew. we went from hardcore this at 3am…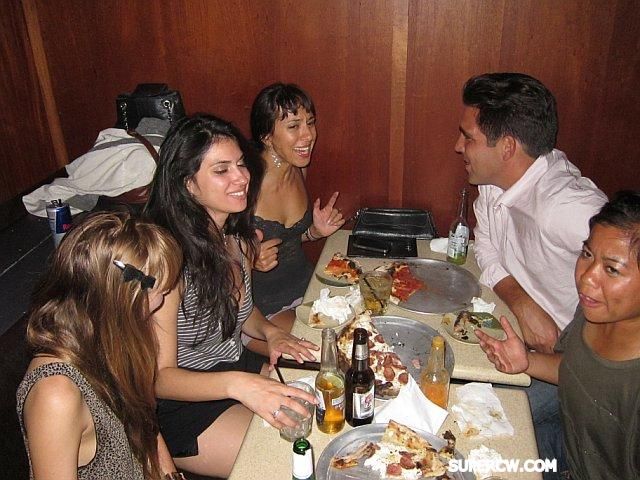 …to hardcore this at 3pm.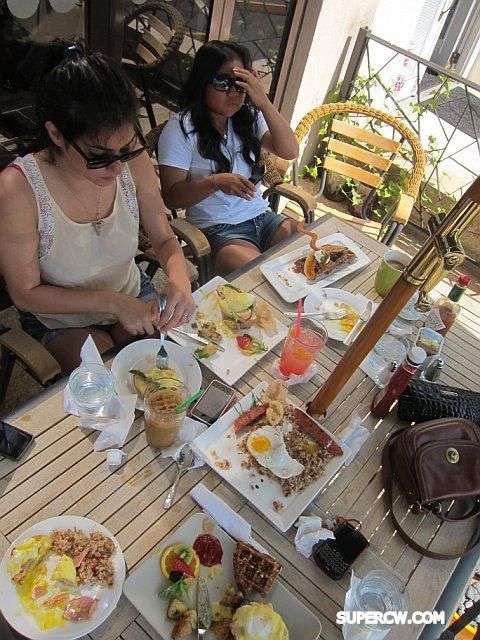 enough about that spot. it's blown anyway. come to real brunch with a dj and bloody marys and ESKAE on sunday? it's at morimoto. email me for details. or i guess you can just call them. it's reservations only which is a little weird but just try, ok? we've been wanting this kind of brunch in honolulu since forever.
meanwhile can i just say that i love the things i find in girls cars. do you not love mona's earrings?!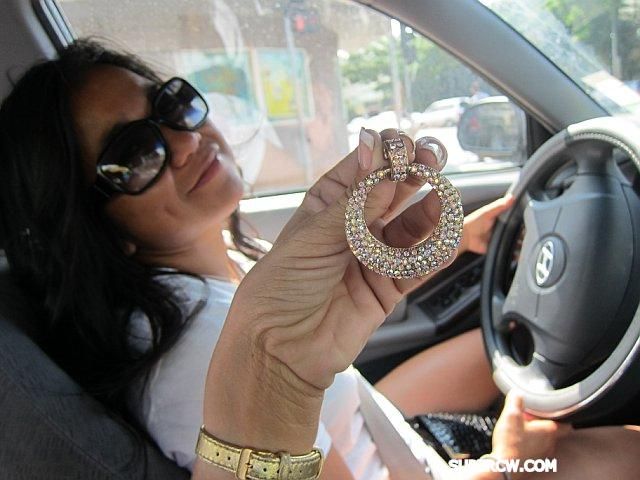 then it was 11pm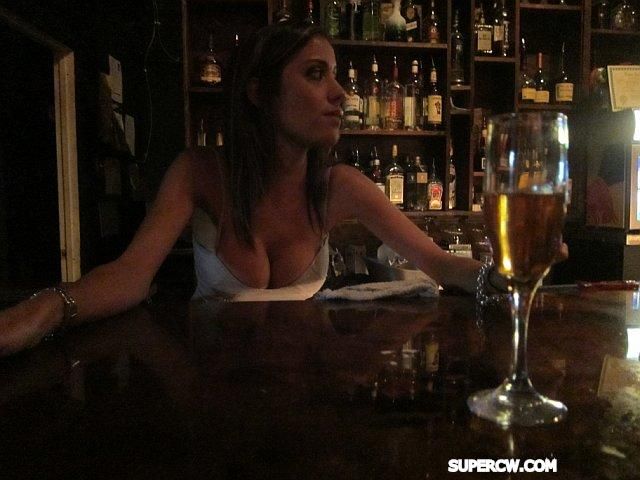 soho is so totally not like a frat house for grown up big kids. oh wait yes it is.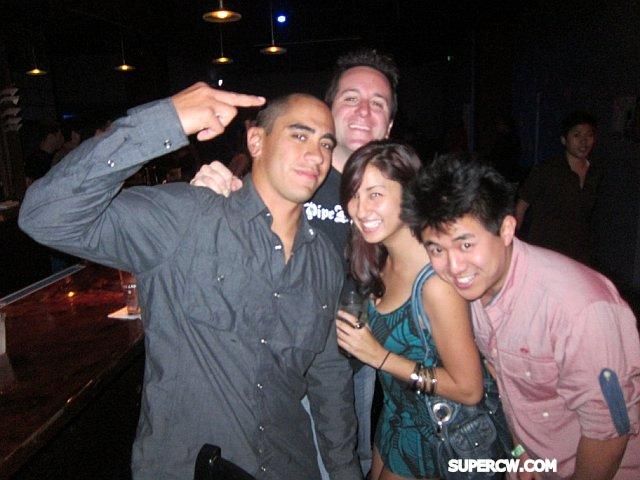 kamea's painting looks so wicked in there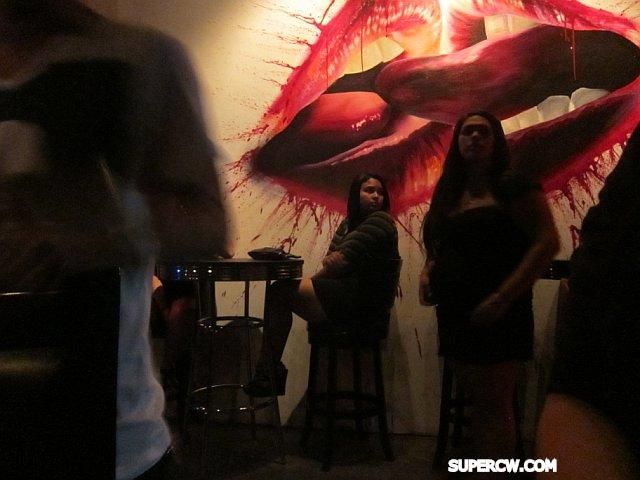 so does kiani's (and my) beverage of choice chillin for her arrival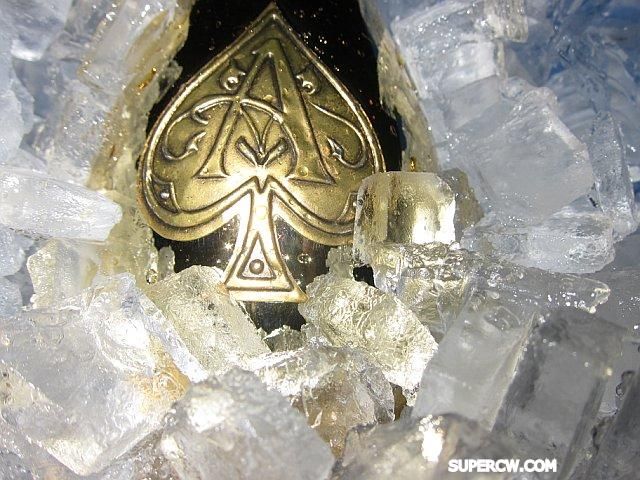 happy 25th girlfriend. you don't look a day over 20.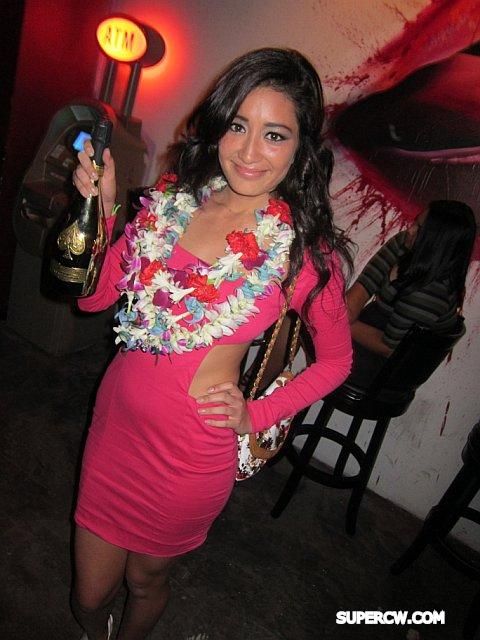 so yeah, kiani is famous. travel the world if you don't believe me. i'm pretty stoked that she chooses to call honolulu her home. at least for now.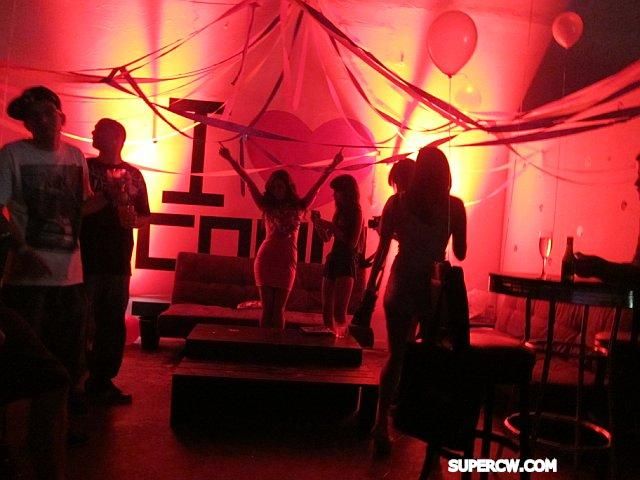 she had brandon dj her birthday. kowai kowai. they are both groundup pirates. i know this because i am one too. that is a creative collective sort of thing. i don't know why i'm one. but i'm pretty glad that i am.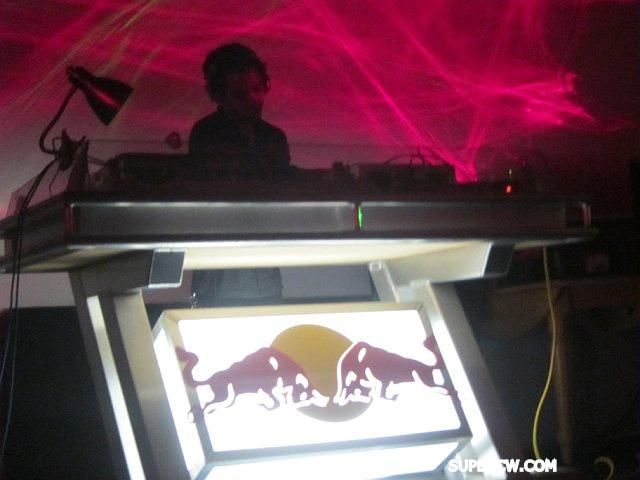 love her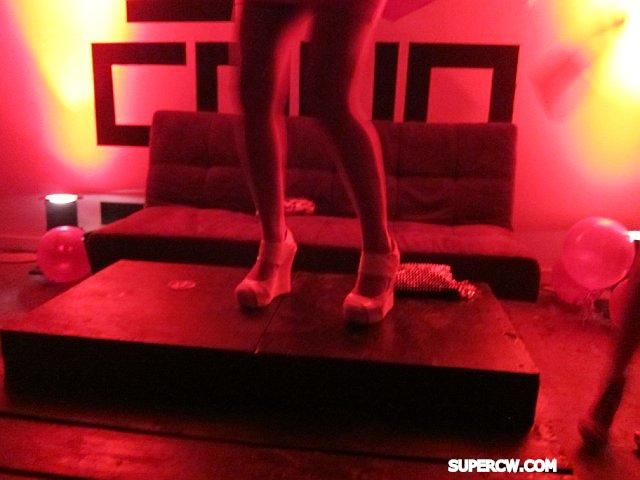 we were in a hot girl vortex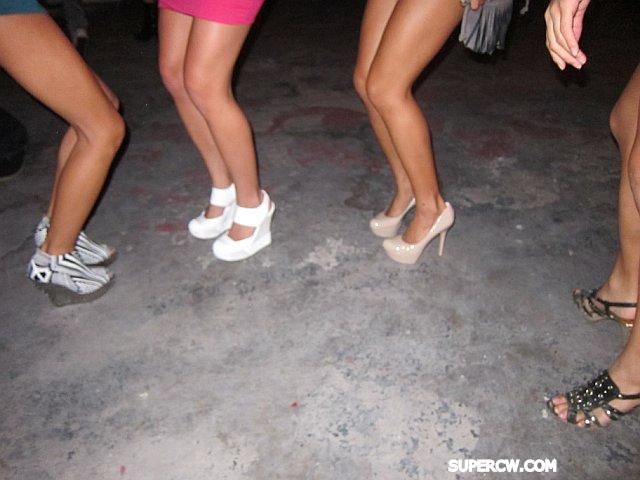 which was just fine with us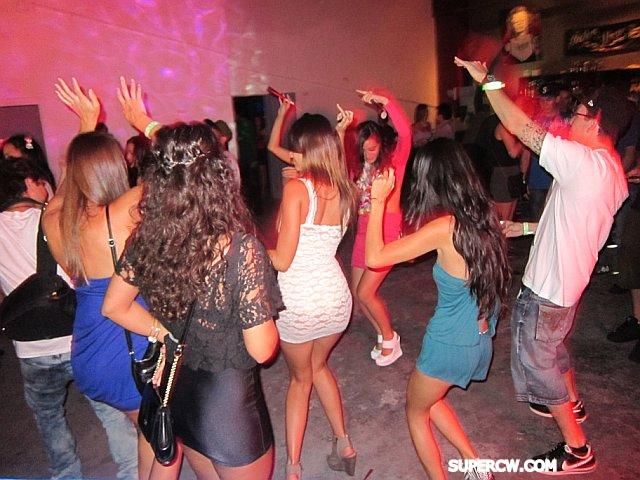 so let's see, since paul has started to date me he's been surrounded by naked girl butts, naked girl legs, and photographed a zillion times. and he's still with me. since may. this might work.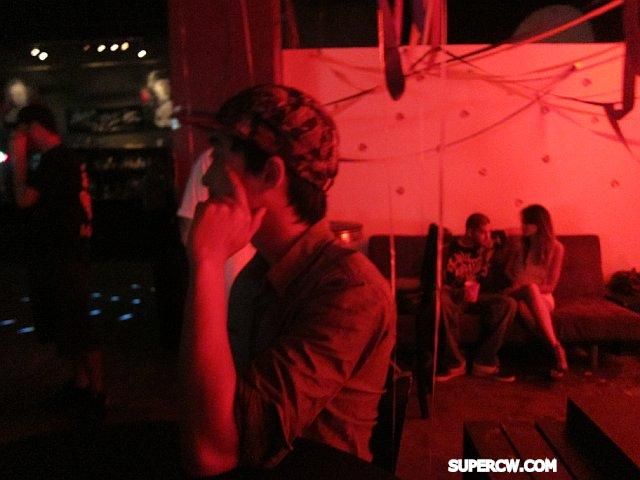 michael and natasha and mona came. this is like twice in the same weekend. so super ridiculously awesome.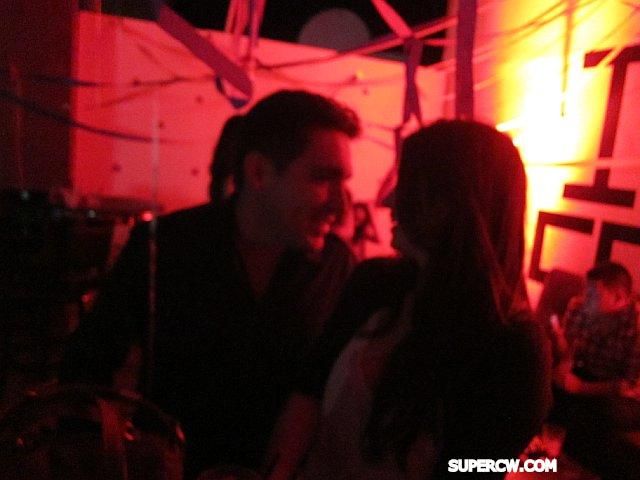 kiani's bf. you lucky ASS you better treat her RIGHT GRRRR!!!!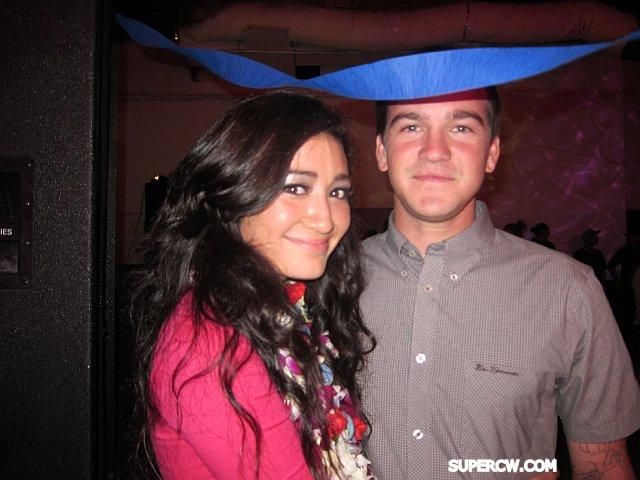 daniel poked me and was like "hey, look at jami's shorts"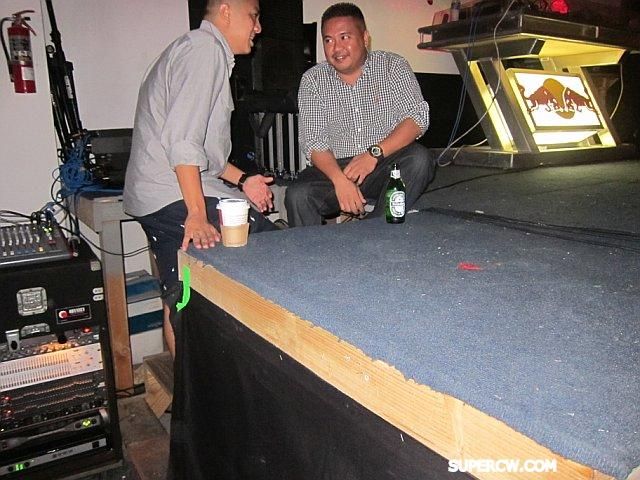 so stylie he's off the map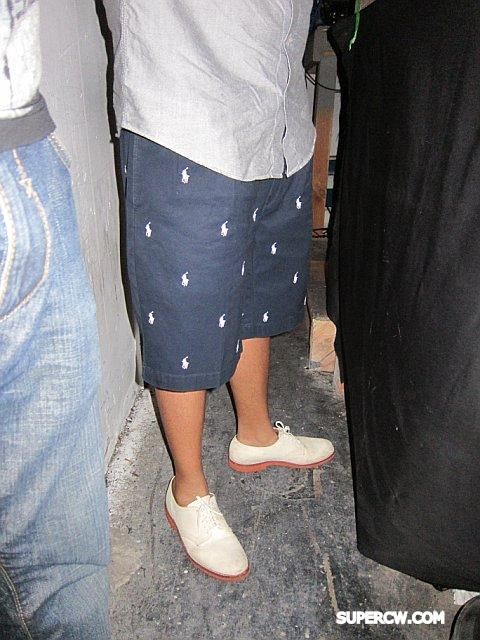 hi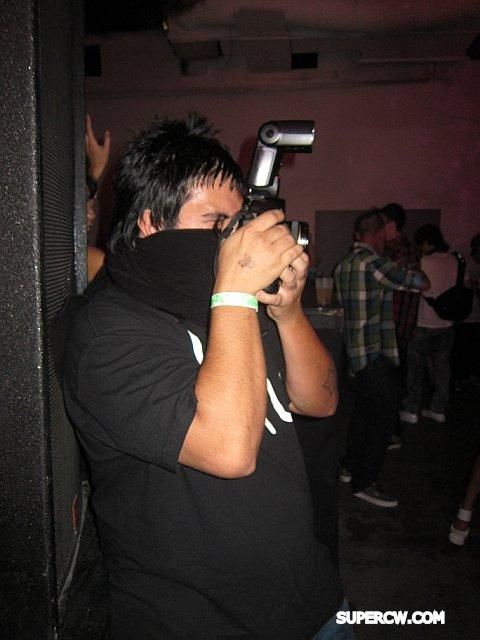 hello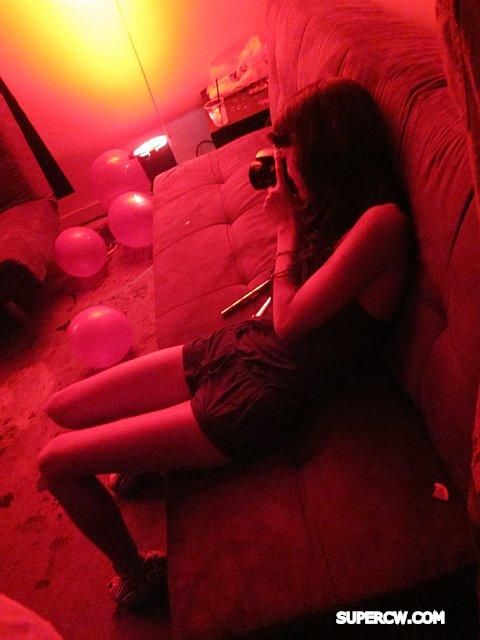 we dipped out to manifest. couldn't miss the kicks hawaii party.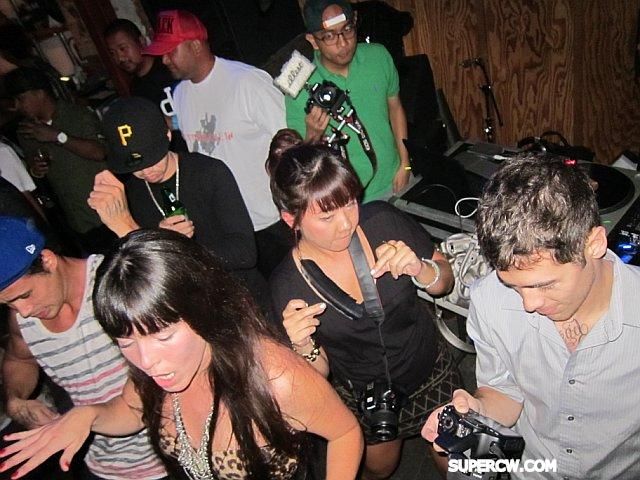 i have a feeling there will be plenty of recaps of that though. good. time to dance.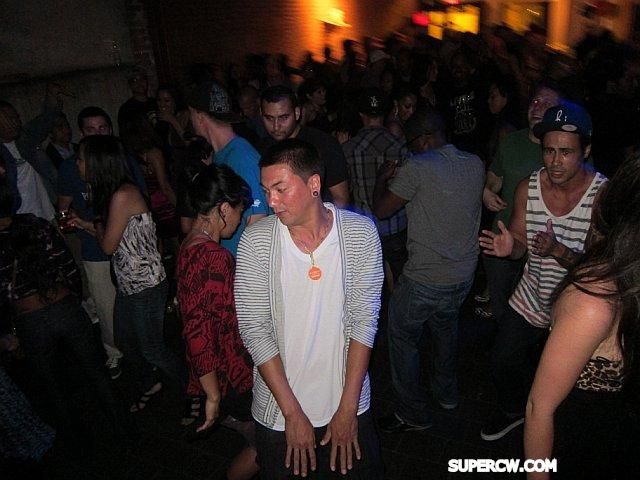 luke hurry up and edit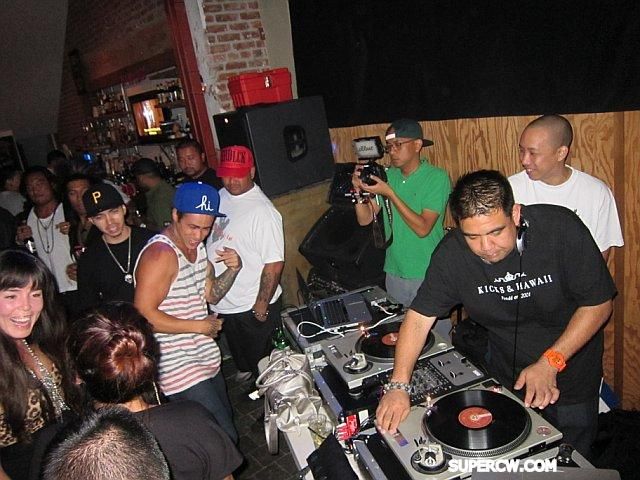 the shoes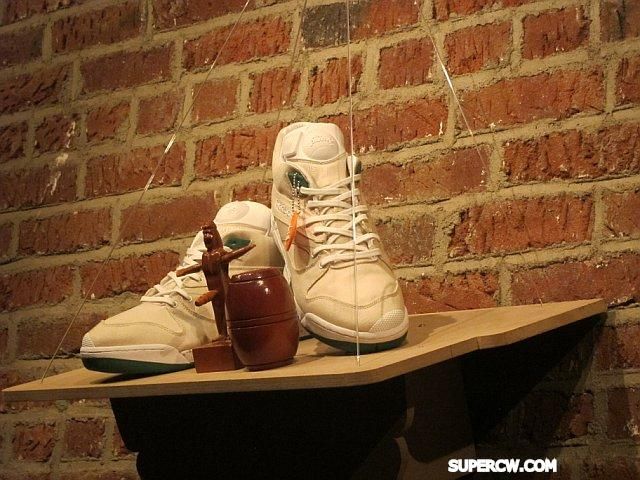 went out to smoke/ninja and got captured by the crystal-dragon siren at lotus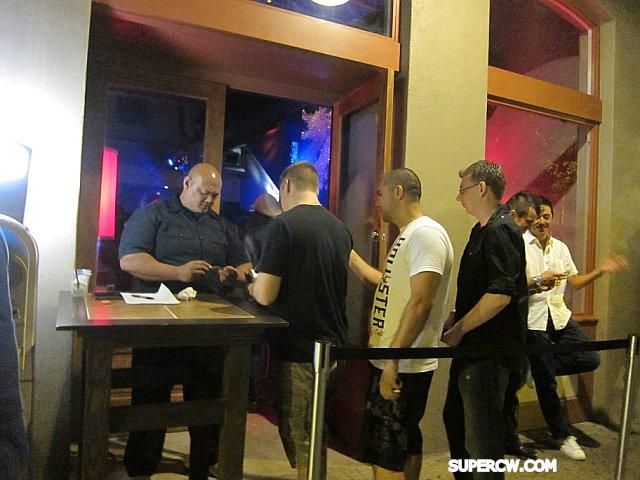 we had to go in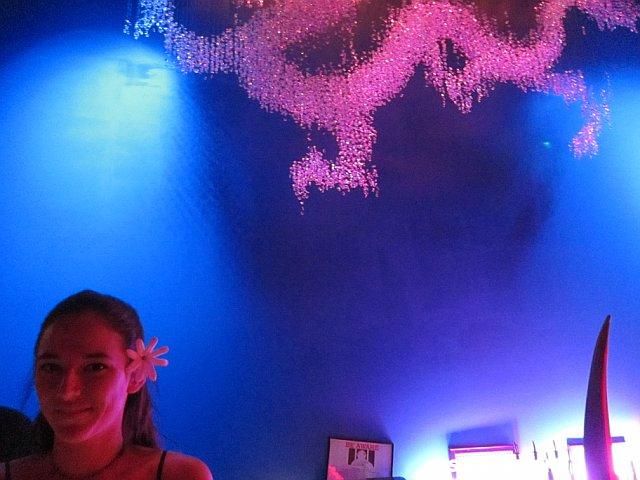 it's different in here. kind of cool to have this on hotel street if you ask me.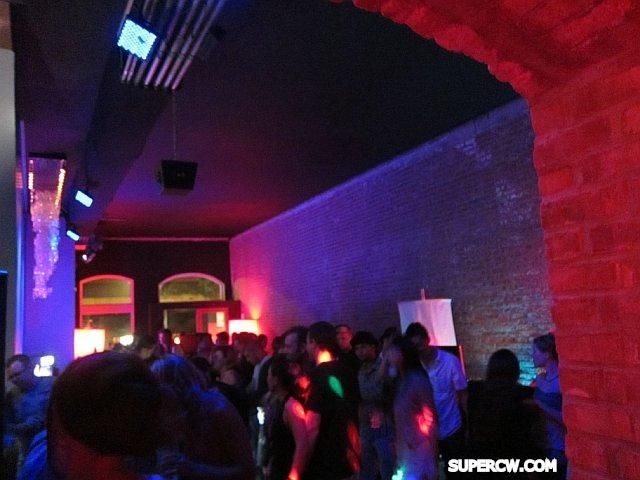 i like that paul brought all these designey accents to the downtown space.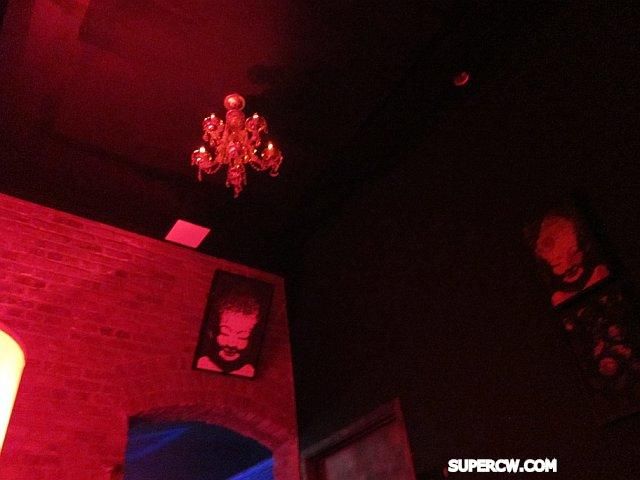 and just damnnnnn that dragon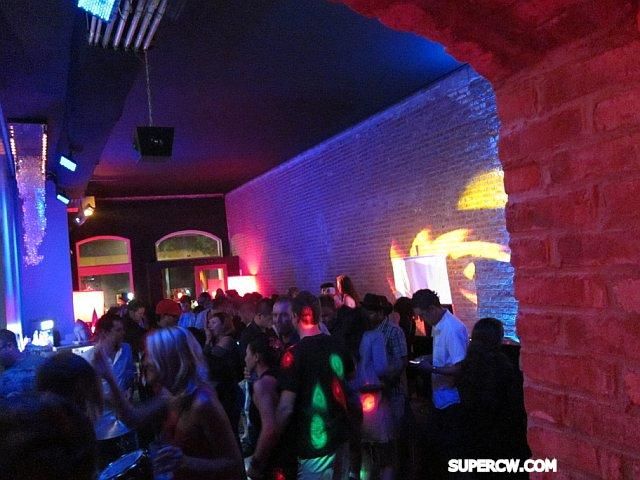 saw robert and malia in the street and told them to meet us at v lounge for late dinner at 1am sharp. they got there at 1:10am.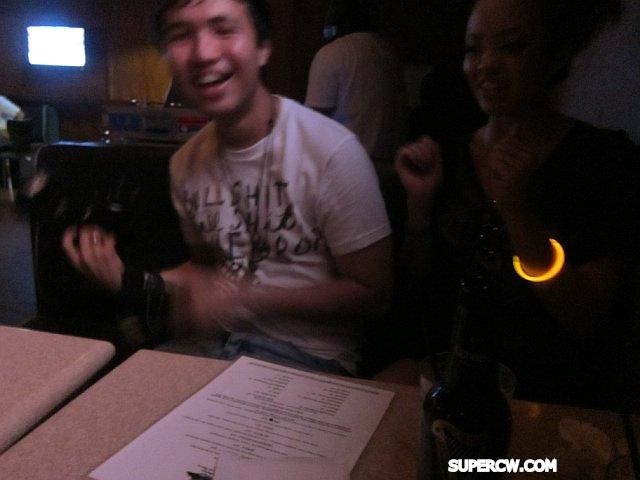 natashamonamichael got there at like 1:30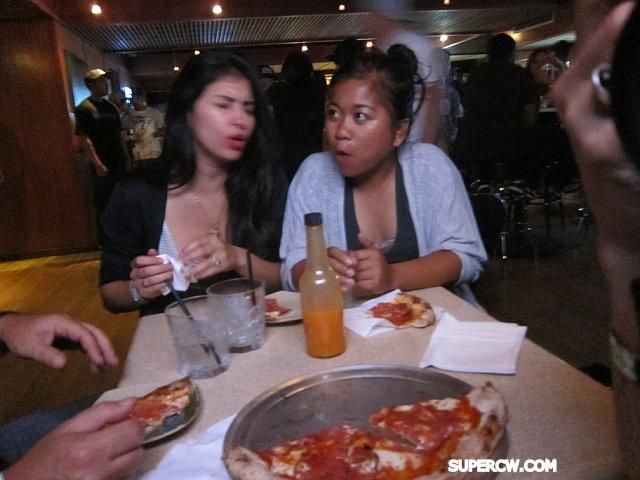 everytime you see robert wearing something cool and ask him where he got it prepare to hear that malia got it for him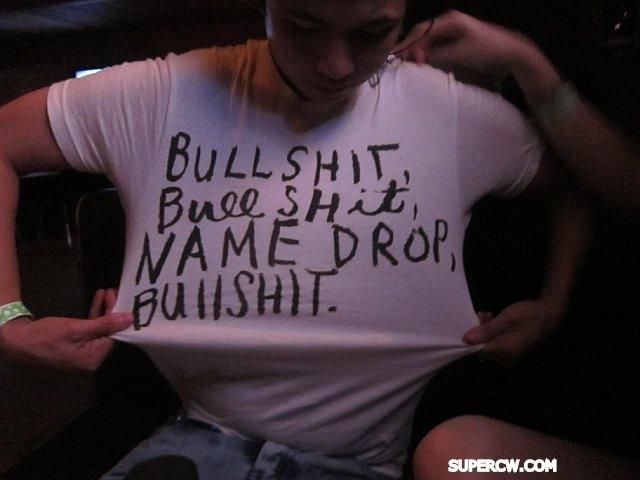 and never, NEVER look at the pictures in someone's iphone. you never know what you're gonna get.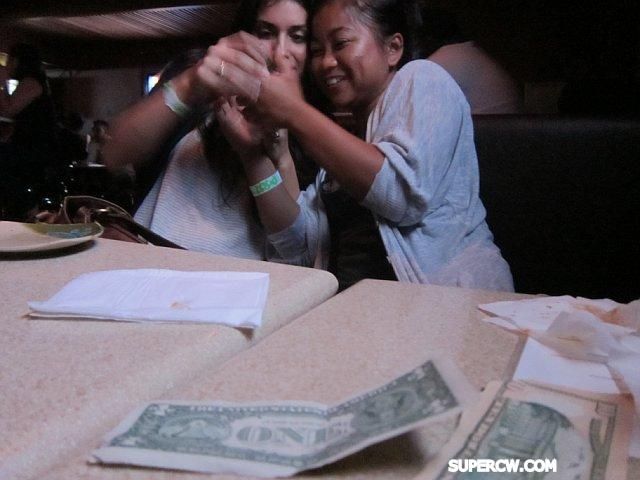 aaaand. that's all for now.
wait, here's a bunch of WAYCOOL things of note coming up:
friday is the B-WARE prom!! so fun, that one will be so so so fun, hope to see you there. if you want to find a cute vintagey dress go to the pop up shop at etown this week.
brunch on sunday at morimoto. with, like a DJ and a grey goose bloody mary bar. it's going to be like mutherfckin NEW YORK! the only thing is you have to make a reservation (call 941-8500) it is on from 11:30-4:30 this sunday. COME!
mark farina is back in honolulu next friday if you want to dance. or if you just want to do whip cream shots and laugh at me on the mic you can do that too, i will be hosting. here's the details
and of course, most importantly… the big POW WOW! don't miss this one people. the artists start flying in next week monday/tuesday but the buzz is already happening. ekundayo and angry woes painted a mural yesterday at fresh. hi-fructose is added to the media lineup. donnis and munchi are on the bill for the music. just you wait. it's going to be so amazing.
see you thurday. i'm flying to kona tomorrow to see nas/damian marley. don't worry. i will DEFINITELY blog that :)