i know right. shut UP! christmas was like seven years ago. how was yours, by the way? mine was probably the best ever, not like christmas here is the kind of christmas i grew up with. maybe one of the reasons i insist on seeing the nutcracker every year. it's a christa tradition.

i had a birthday party earlier in the month.
on tuesday the 21st, my actual birthday, i had family dinner at apartment3.
we were lucky enough to be graced with some very talented photog people that could probably teach me a thing or two
or three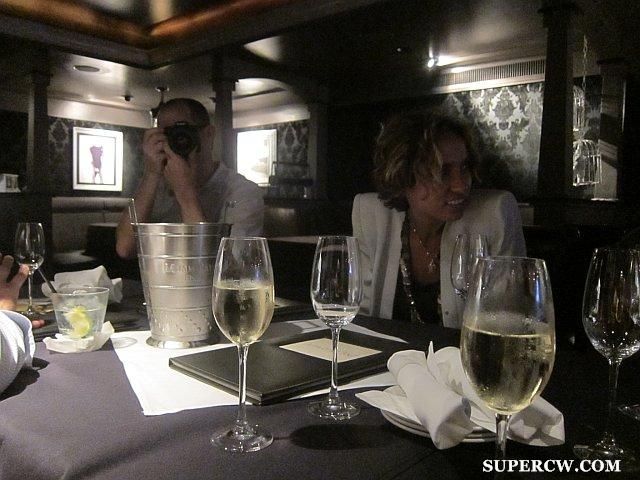 or fourfivesix
some talented genius greats in terms of film production too. not sure when/how i got so lucky but i'll take it. my favorite thing about mikey and hawaiian ryan… neither of them have an actual website. they're like, fck it. we're pro on vimeo, we don't have time for that website shite.
family
kristen and lando. two peas in a pod really. in fact, if kristen was a boy she would be landon. and vice versa. i think?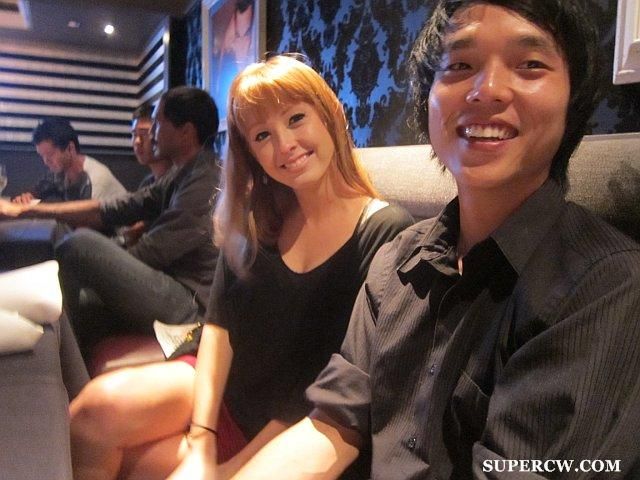 pirate  jmess probably telling some elaborate story involving a swat team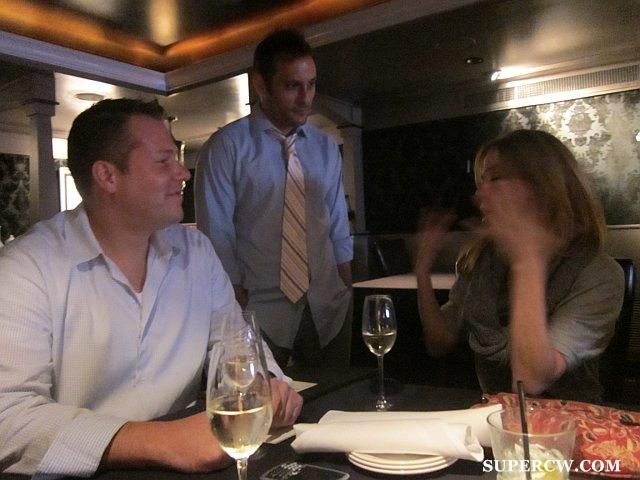 michael keany. remember when yayoi introduced us in the parking lot outside nextdoor like 5 years ago? i do.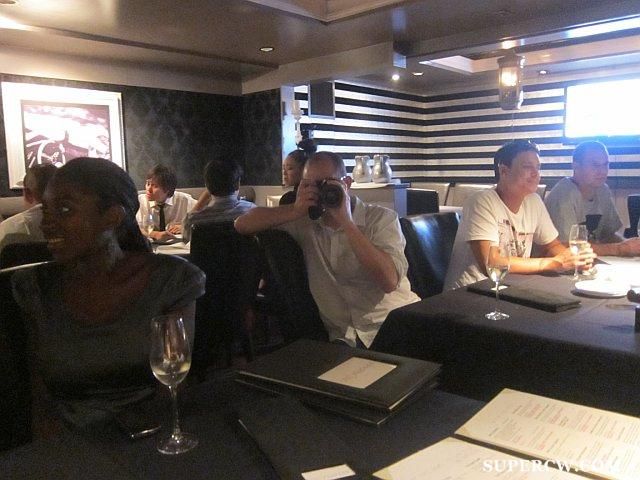 ara!!! you have to enter your new clones of the queen ep into the hanohano awards woman. i have this dream that all of you enter and totally blow out the "rock" category into sub categories and completely knock the whole hawaiian academy of recording arts into this decade. either that or just make a christmas album.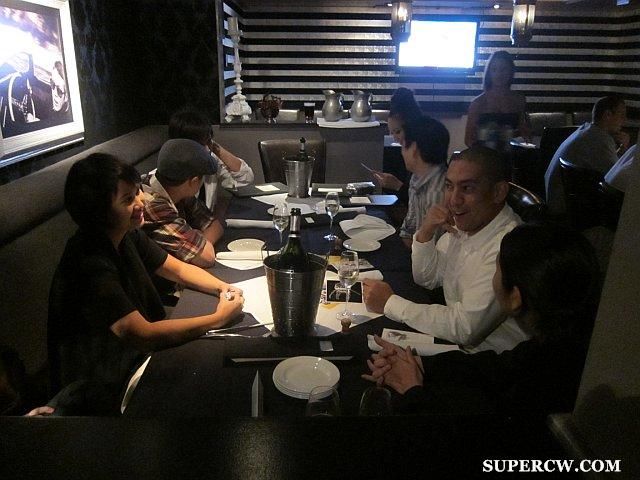 i was happy to be able to do something at apartment3 finally. i mean they've only all come IN FORCE to every event i did this year. their killer/sexy/awesome staff aside, i love the place. sexiest dinner spot everrrr.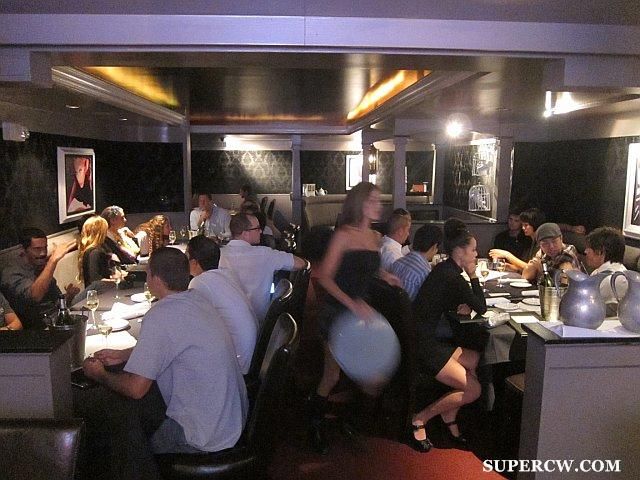 thao and tiff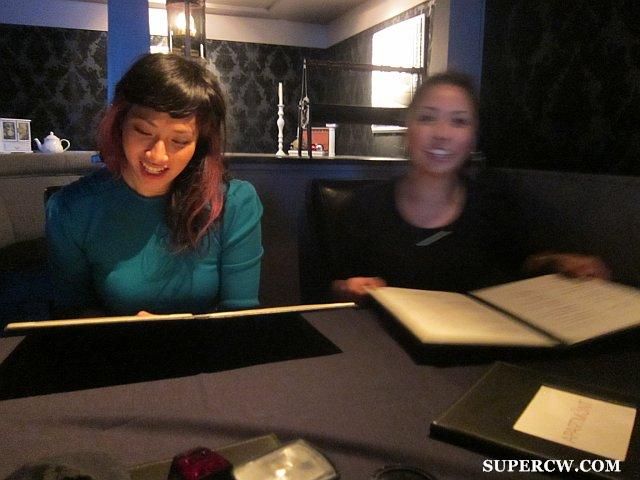 the best part was mixing my close friends up with each other. for a lot of them their only common denominator is… me. amazingness ensued.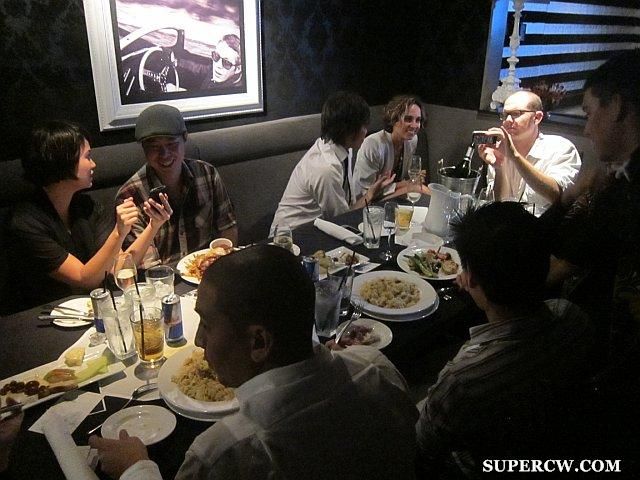 it girls like you don EVENN knaw! uh photo student nina pullella who also can cook italian food like omg and attorney shana peete that you've probably seen on the runway and/or in my blog's header up there.
most real and fckin awesome chicks ever.
christopher kalima fixed my blog today. for my birthday. he did it *like that* because he knows how to code in like every framework and programming language out there. and you know what he used his genius-level mathematical brain to do? besides make tumblr themes that a ga-zillion people have implemented and used? um. MAKE A SITE FOR SURFERS to track the waves. jesus god i love my friends.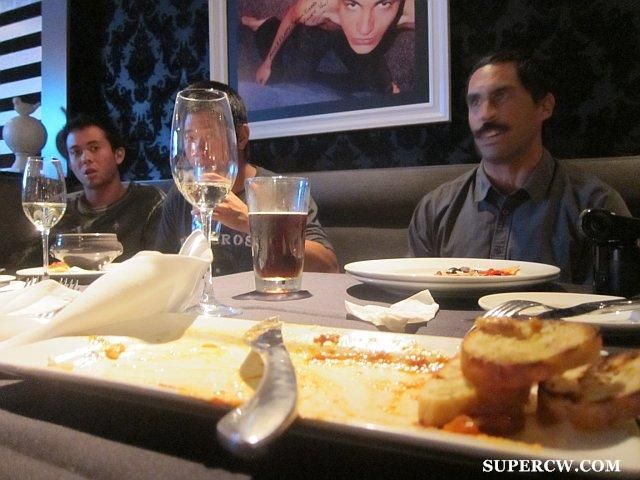 aubry came by reminding me of the family dinner we had for my bday a few years back where he realized his true feelings and chris kahunahana who has quietly supported every single damn thing i've done in my hawaii life ever. love you guys.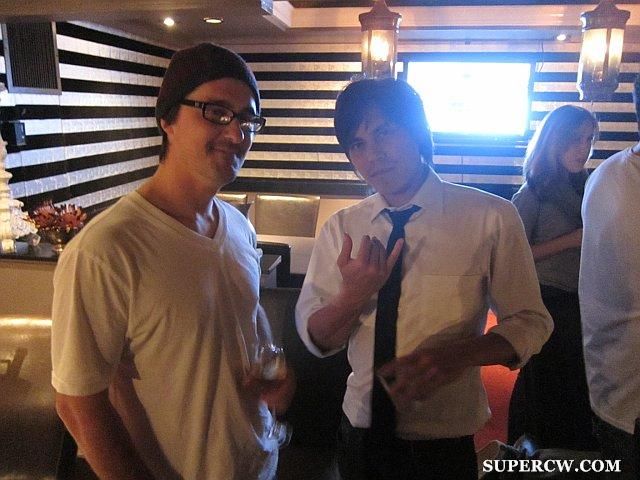 what are yoooooo doing new year's eve? well. i'll be poppin bottles at nextdoor of course. not really because of how CRAZE everyone keeps telling me dmc champion dj craze is… more so to be with my family and not having to spend my rent money on my bottles. even more so because JOSEPH is going to be doing the entertainment. so a.) i'll get to see rice and b.) mind explosionnnn probably even BETTER than that MSTRKRFT show.
hit me up if you want to join in :)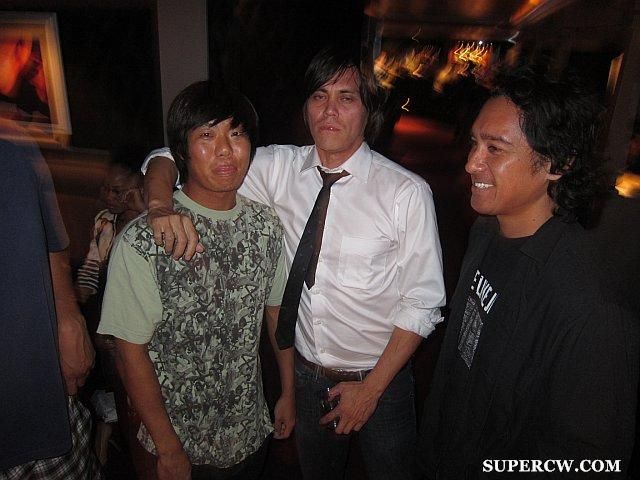 mega stylie blog champion sebastian came through which meant the world to me.
then oh my GAWWWD i can't believe i thought it was ok to show up to the manifest gingerbrain contest like this. too much piper for cw…
we entered our team the second brandon mentioned he was doing it again this year. i have to say it was a lot more fun to be a judge than trying to figure out this stuff.
jackie the most competitive person ever with grady and friends. this is seconds before they realized their gingerbread house kit came un-assembled. they were NOT happy.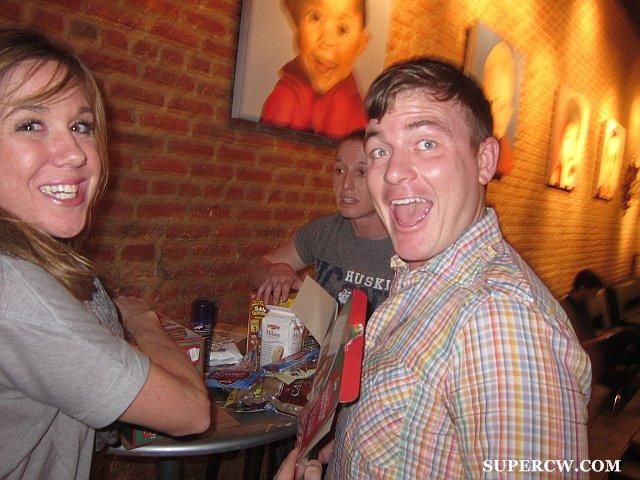 meanwhile, team awesome went to work.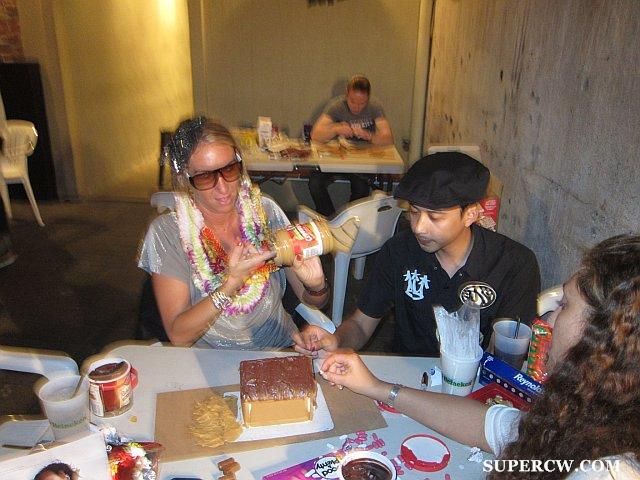 peanut butter lawn. you'll see.
god i love these. they taste like candy coated absinthe.
vanecam went around snapping while we were working. her birthday gift to MEEEE (god i love her).
the other teams…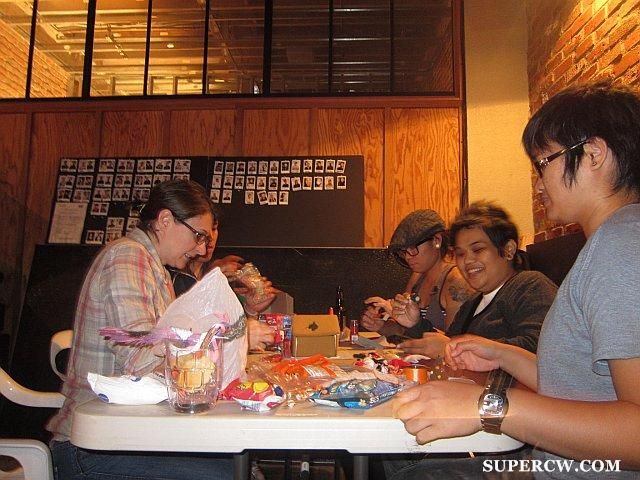 gingerbread house making in 2010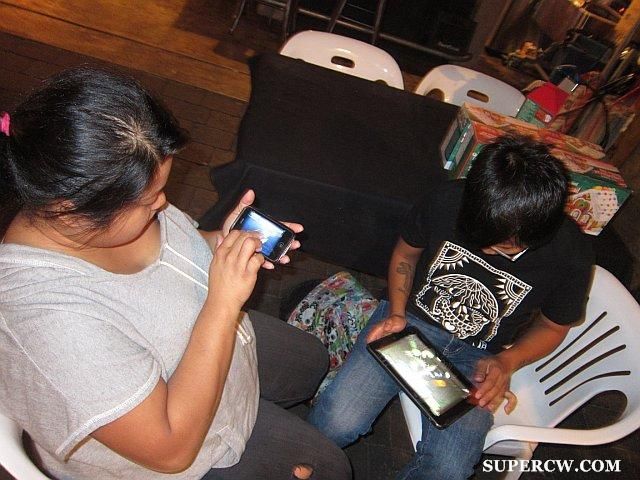 ribbon, mesh, santa, fortune cookies, condoms and lube.
helicopters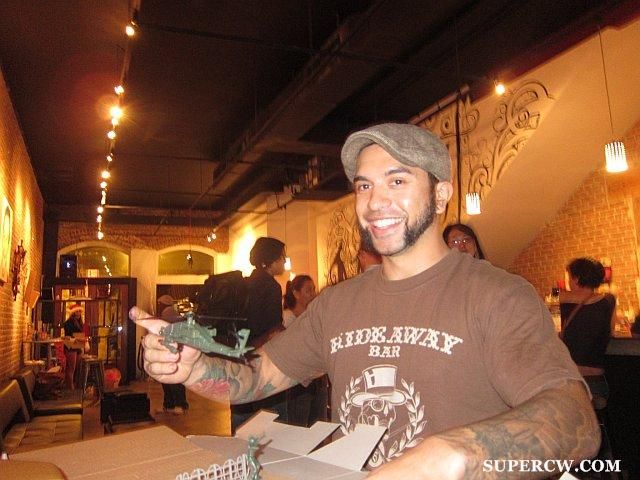 shaving cream and ladyfingers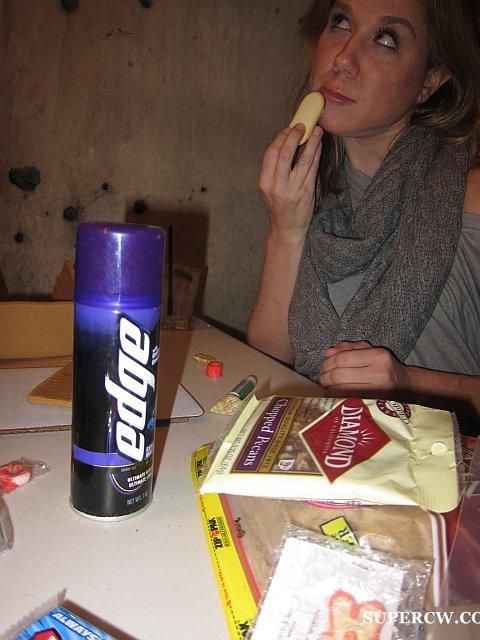 in the grand tradition of The Manifest and their gingerBRAIN there were sexy alt girls that you want to sleep with everywhere.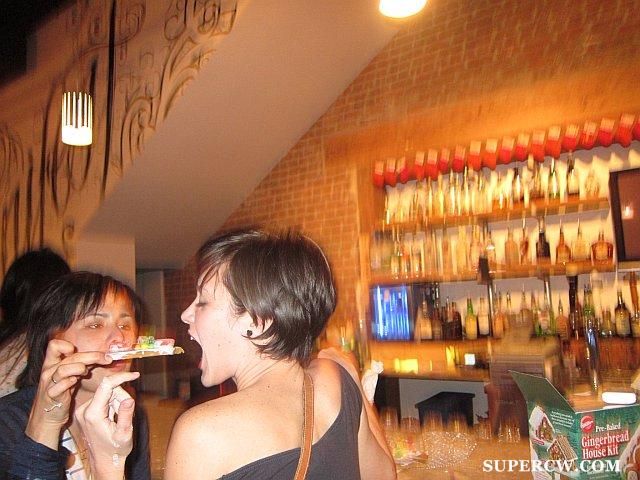 team nextdoor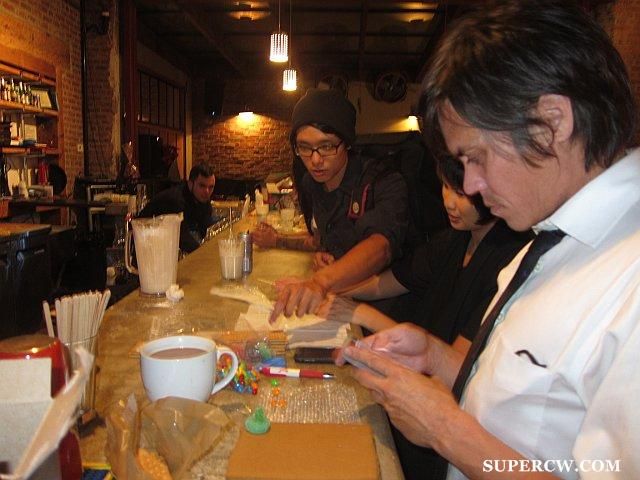 another tradition in The Manifest's gingerBRAIN…. someone always enters, realizes how hard it is to actually make something good, gives up, and makes something like this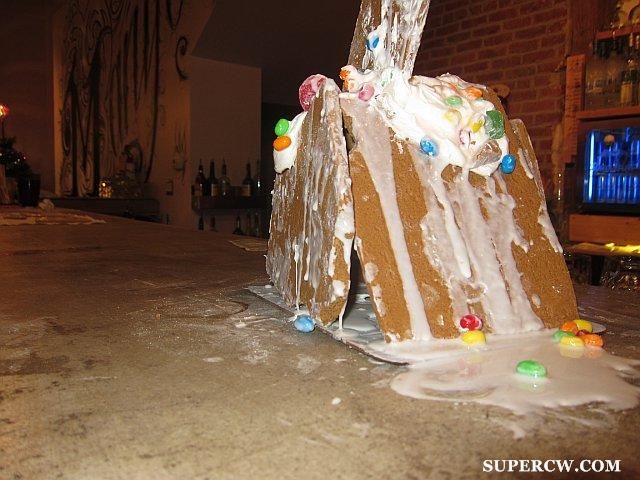 meanwhile back at team awesome. mini tin foil crack pipes.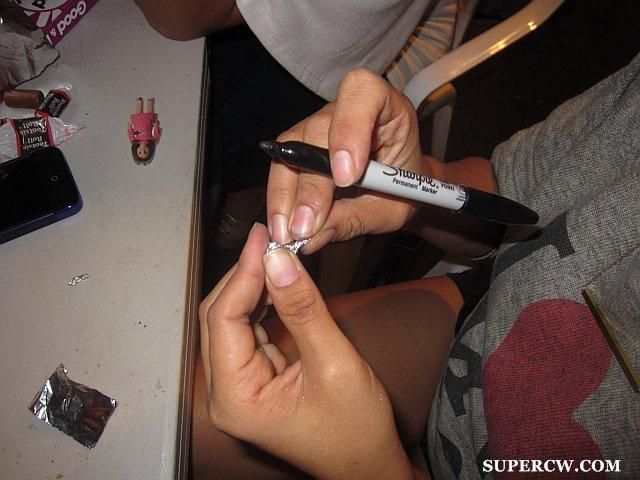 that's right. we made a celebrity-ridden, 100% legit gingerbread crackhouse.
complete with a roof falling off, broken windows, shitty tags and brown snow.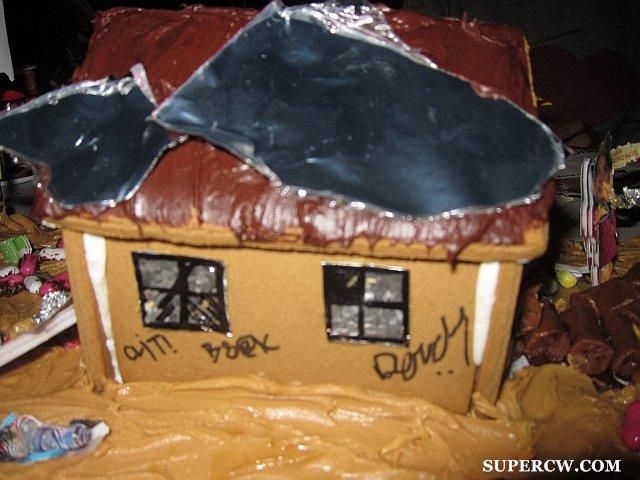 all the celebs loved it tho
brandon was the judge this year. we got an honorable mention.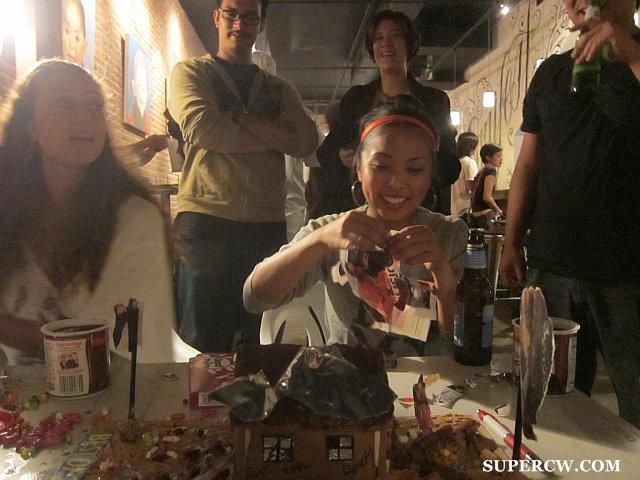 it was an honor just being nominated
nina showing my boss how to make a bong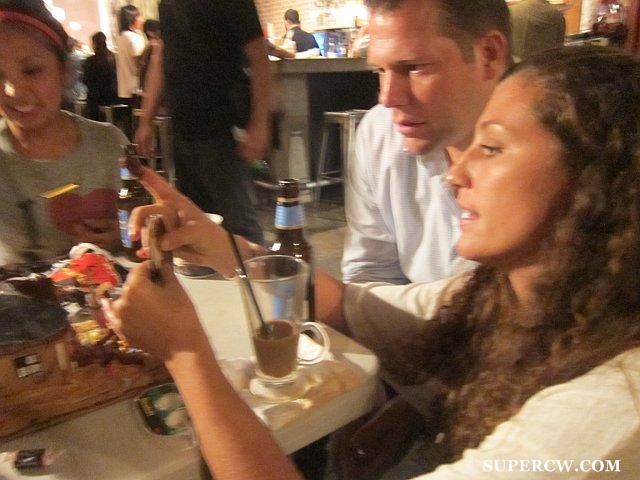 actually, miley cyrus was teaching them both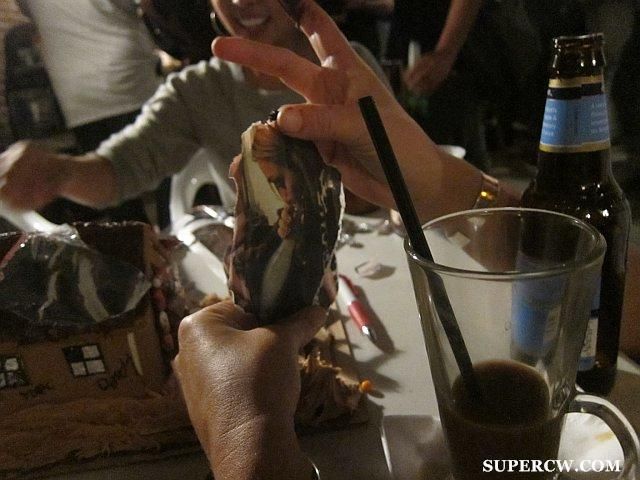 some of our fellow gingerBRAINS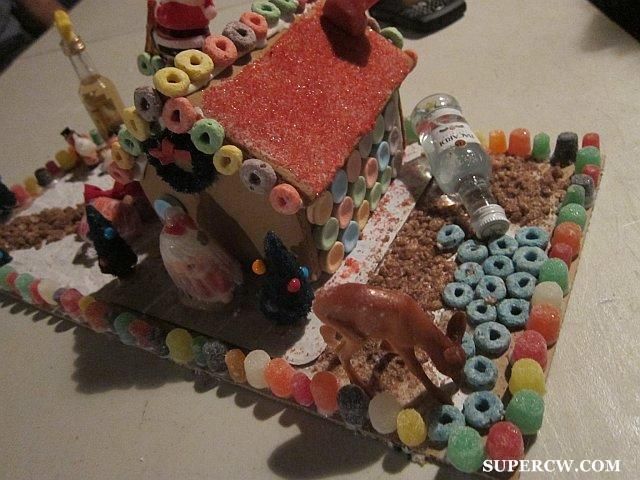 oh so THAT's what that shaving cream was for. brilliant!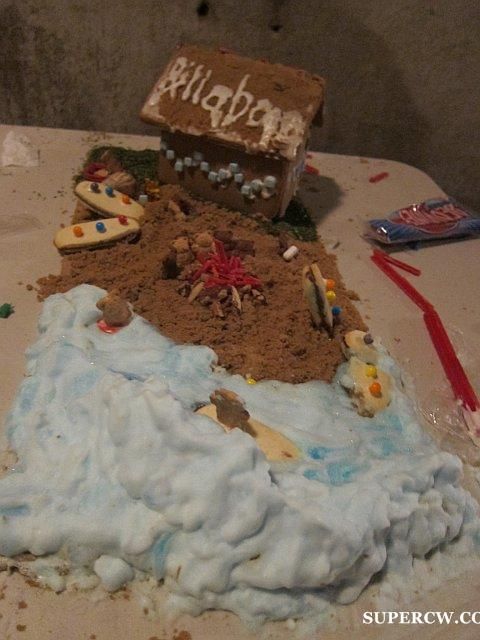 haha their house got TP'd. and aw, that's the picture of warhol boston terrier i gave esther.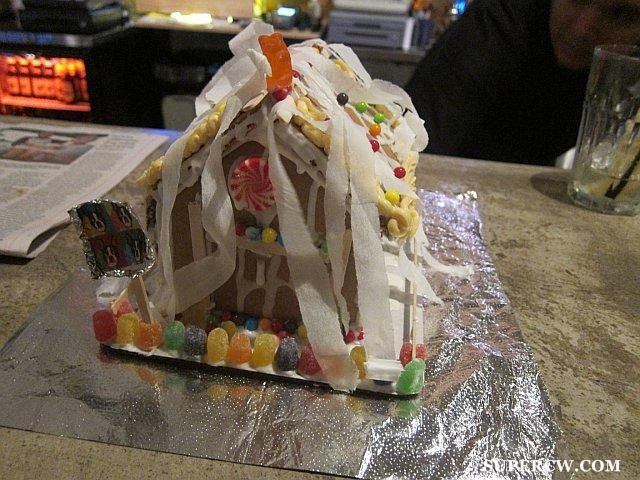 if i was judging again this year these guys would have definitely won bestworst.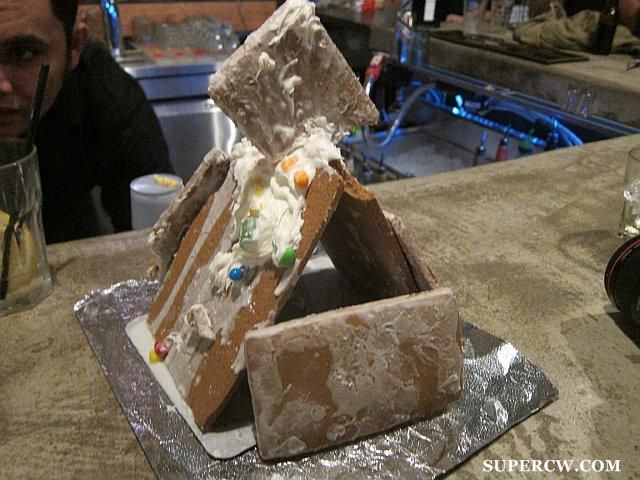 team nextdoor won (duh).
way to make it look SOOOOO easy for everyone else guys.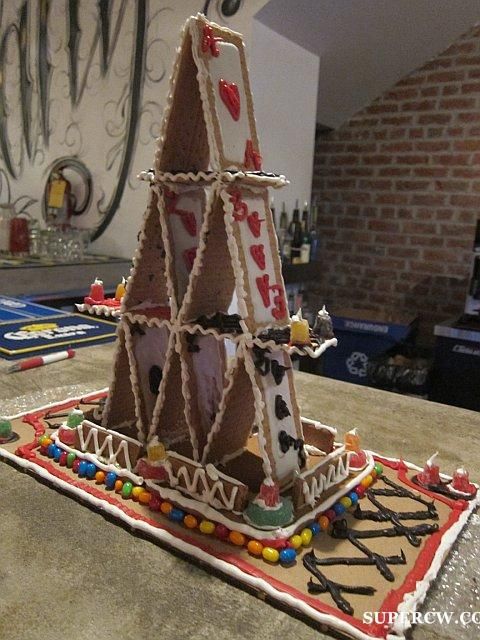 this one got disqualified.
you can't tell from this picture but their killer warzone house broke the ONLY rule about "no explosions, pyrotechnics or open flames"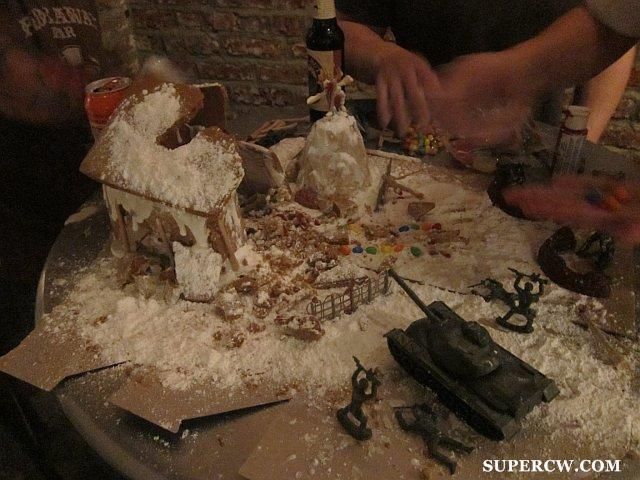 our gingercrack house. the best of 2010. ha.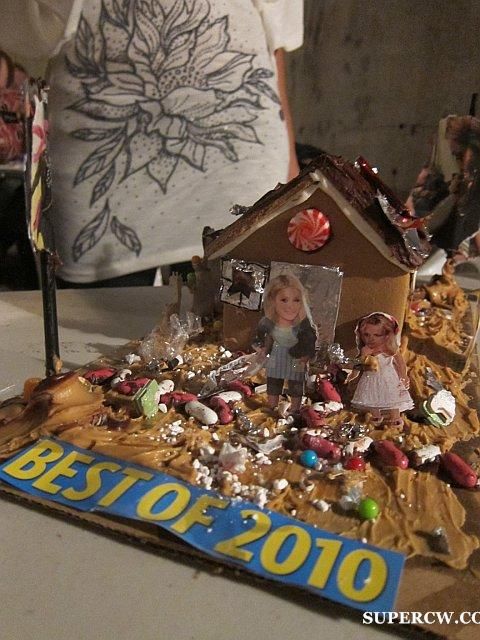 not sure how many of those pics were from vane and which were mine. she probably took all the good ones. LOVE her.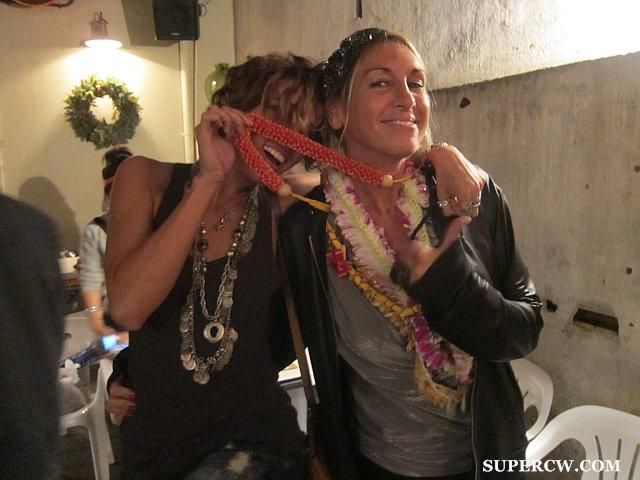 and in the grand tradition of lancifer, he came too late and didn't get to make a house.
then there were boys at my house.
and they were taking off their shirts.
boys and girls.
for maybe the first time ever, i had people over to pre-game.
it was just ok.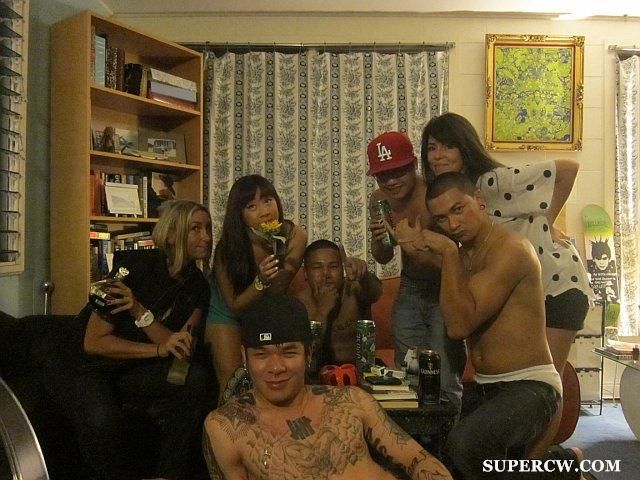 nah, "just ok" is christacode for FCKING BRILLIANT!
then we exploded into wednesdaynewfriday downtown just in time to be crazy with everyone else at the peak of wednesday.
the get right. it's what's right. it's also tonight.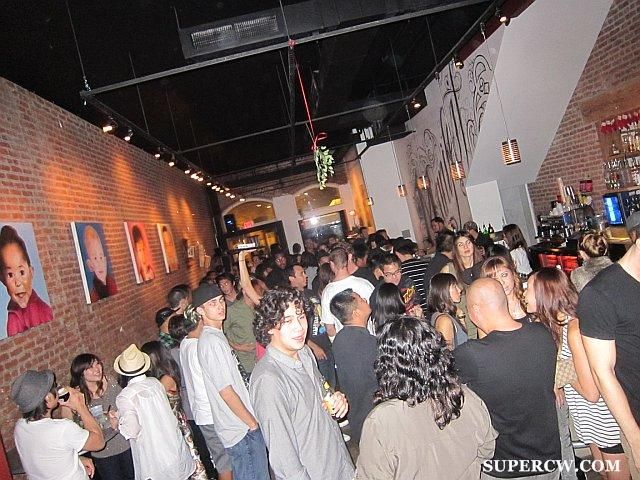 not sure if you caught that up there. it was still there last night when i was there for trivia. if it's there tonight for the get right just lookout!!! you might finally have a way in with that dimepiece. just point at it and smile. if she doesn't think you are awesome for trying then she sucks anyway.
aw man, i'm sad now that we are done with the holiday season. it went too fast! so many people out so many people home so much fun everywhere with all this excitement aaaaaa. i'm going out tonight damn it.
then me and my newbestfriends exploded in to Nextdoor for sicktyte's mix cd party. there was a lot of dancing involved.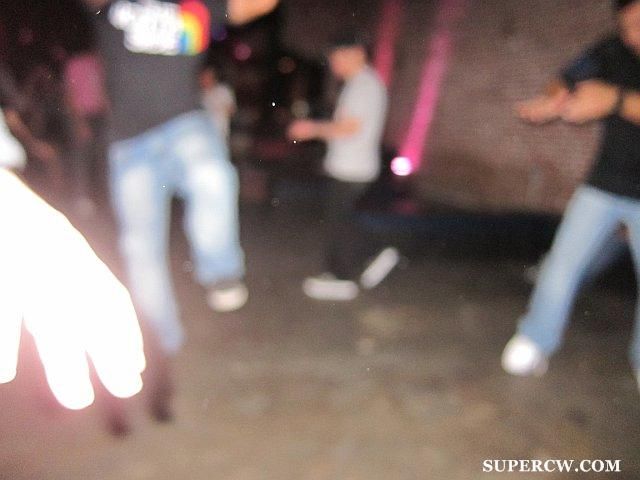 but not from me really.
speaking of dancing, paul told me last night he liked the way i danced and it was so sweet and sincere that my heart melted right there on the couch at thirtyninehotel.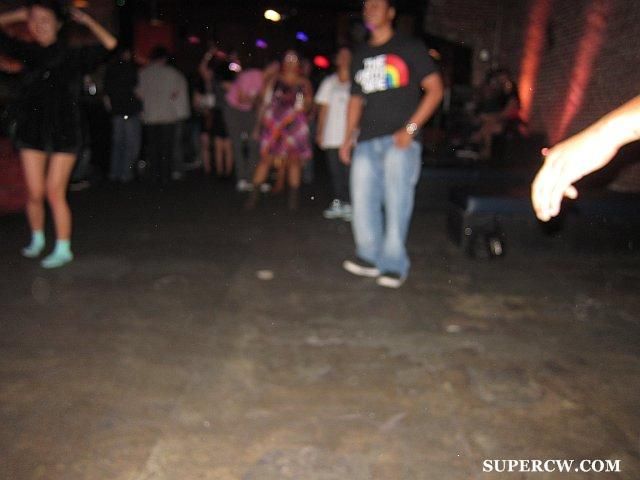 anton glamb SHAVED i saw him last night. and he gave me a shout out before he sang the boner song. i died.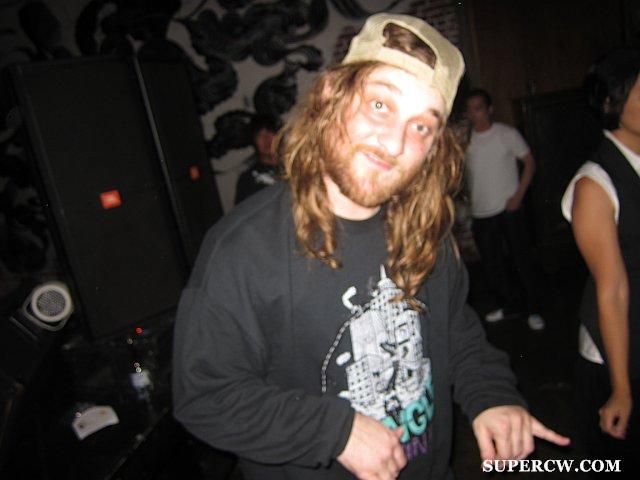 cisco either dancing or airing out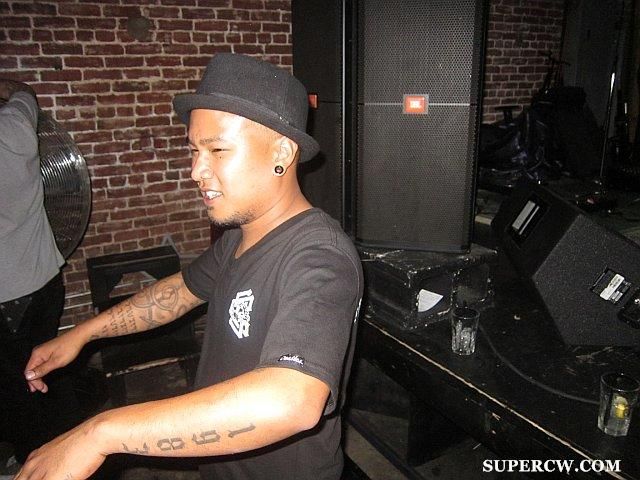 my only shot of matt ratt and brandon aw. sometimes i hate blowing it you know.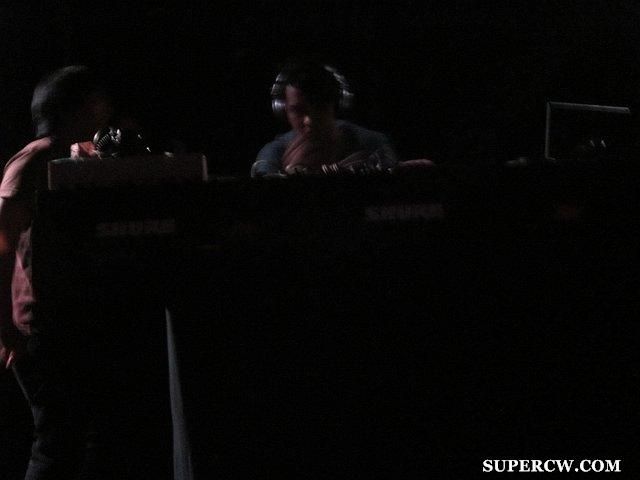 then it was christmas eve eve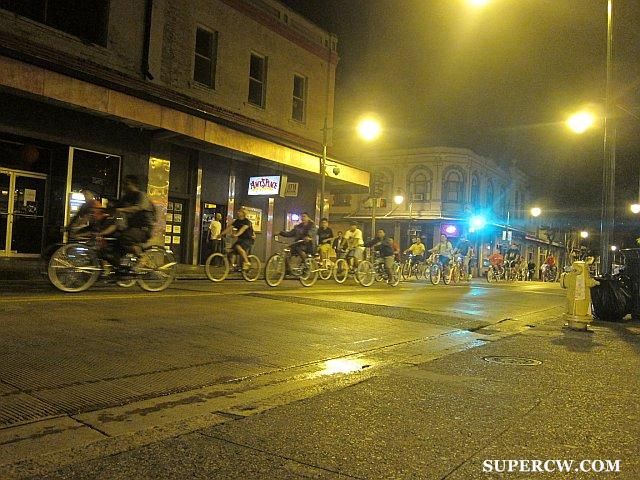 and in the grand tradition of my christmas, i was at thirtyninehotel's christmas party
michael ryan was being a bar chef tonight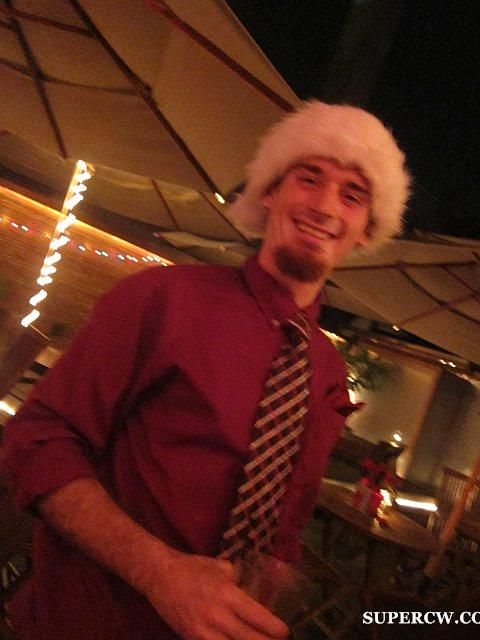 hot mulled wine and his own secret recipe eggnog that was so delicious and strong that i was drunk in about two seconds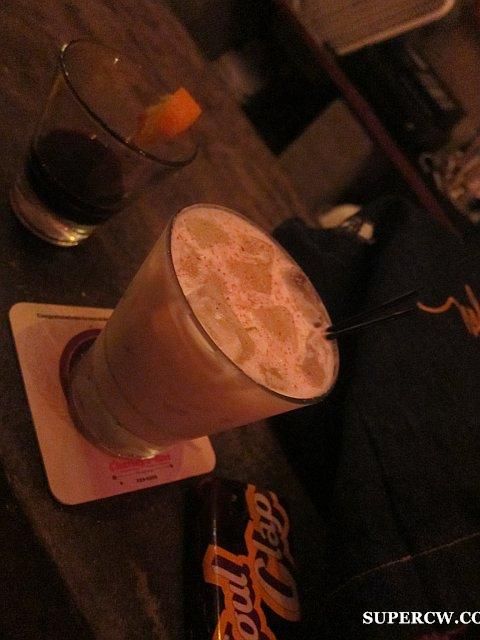 the prince and i had dinner at jj's before this and brought chef jamal our leftovers because he would NEVER believe that we ate a pizza with salmon, asparagus and potatoes. and it was DIVINE!!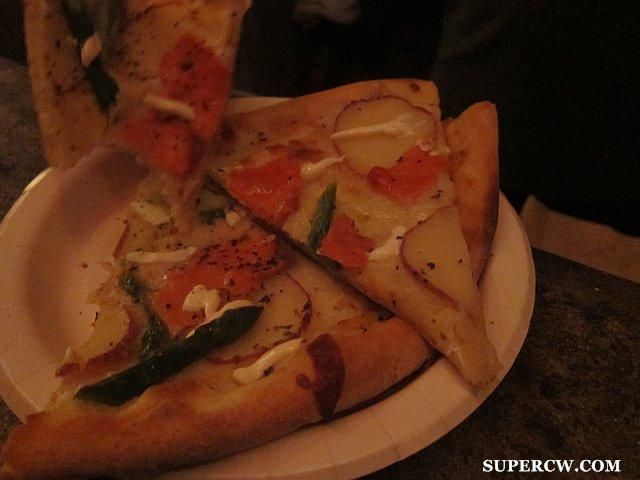 and aw he wore the shirt i got him last weekend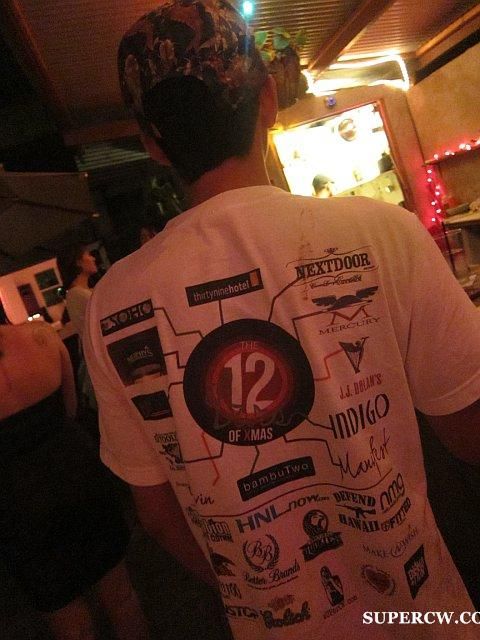 …that now makes TWO shirts he owns with me on them. <3
then santa farley exploded on to the lanai
farley is like the best person ever. have you ever seen him not smiling or totally stoked on life? this was funny because he got talked into being santa cause rayray was late. it wasn't so much "being talked in to it" more than it was "him agreeing to do it right away"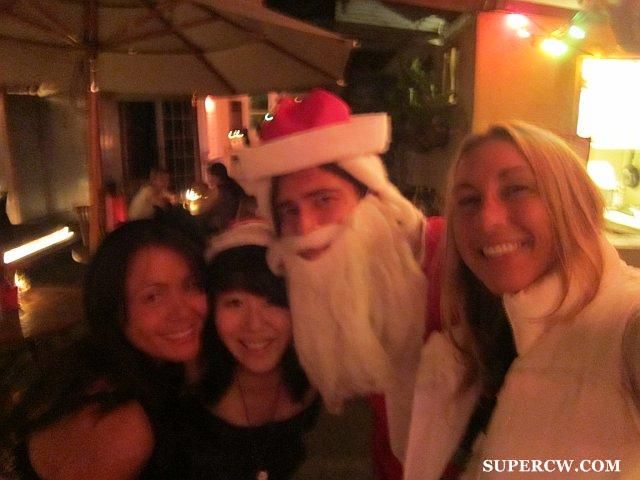 family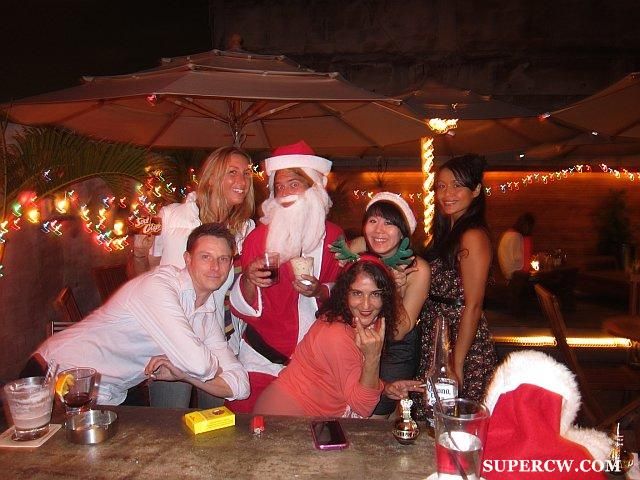 christian automatically goes to the end of the outside bar, a.k.a. his chinatown throne even thought he's been on staff at the edition for quite some time. it's just where he belongs.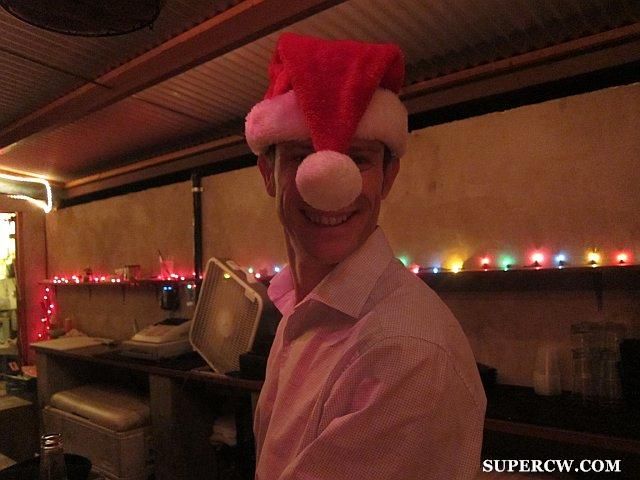 sorry, one more of farley. he was so cute as santa tonight aaaaaa!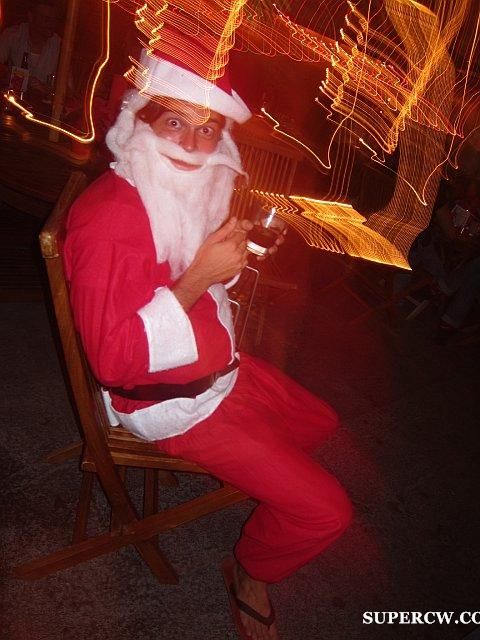 michelle was celebrating her birthday. christmas baby, i feel you on that one. santa farley granted her every wish she had.
in the grand tradition of a-bunch-of-people-showing-up-to-thirtyninehotel-on-christmas, a bunch of people showed up to thirtyninehotel on christmas. it was a christmas MIRACLE!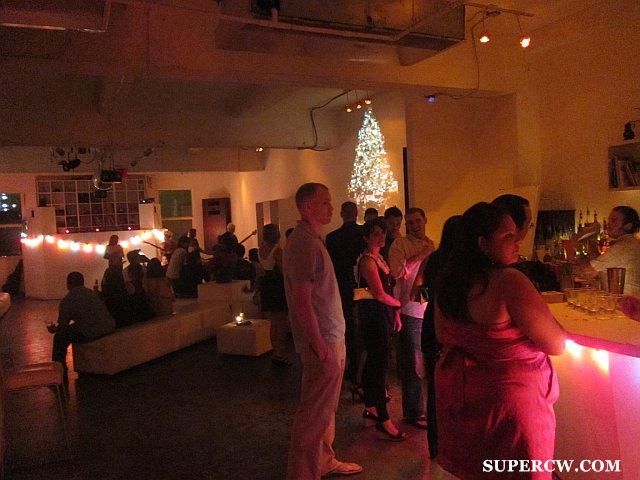 the log made it feel so warm and cozy. that and the warm mulled wine. and the egg nog with kracken rum that's like 94 proof or something.
then jasper and yue showed up. and it got all international.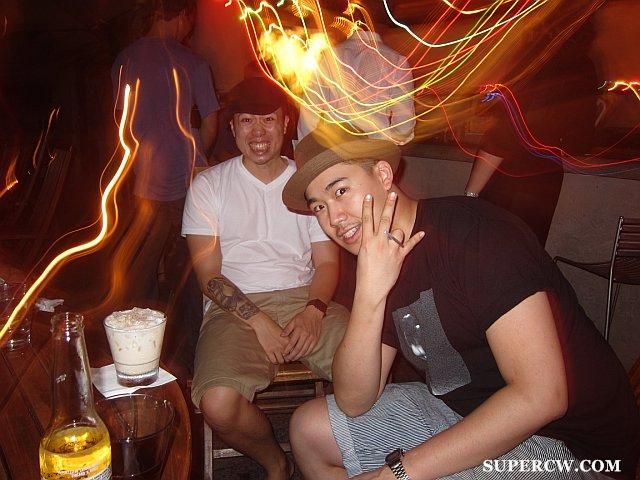 and rayray made it. FINALLY.
he said he was in the middle of like a 3 week bender. something about basketball. i listened, i just can't remember the details. egg nog.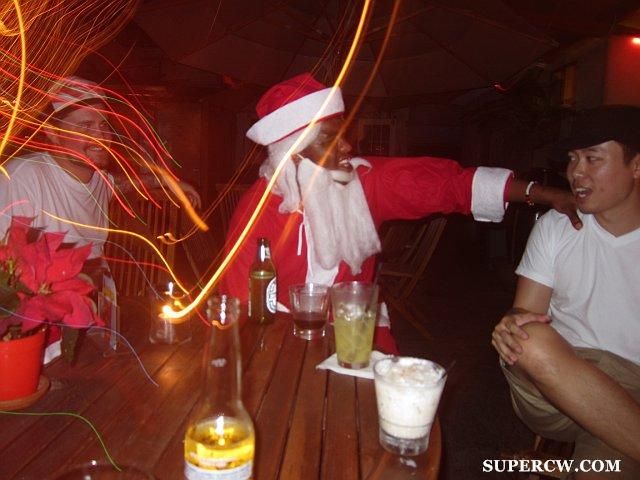 then it got funny to make EVERYONE santa. we had white santa, black santa, now chinese santa! from FRANCE!
ps: you might remember this guy yue from february when i went to hong kong to lurk all those artists in that show that blew my head off. i love this guy. i might be a little too excited that he's *actually* in hawaii right now. i'm not sorry. yue RULES!!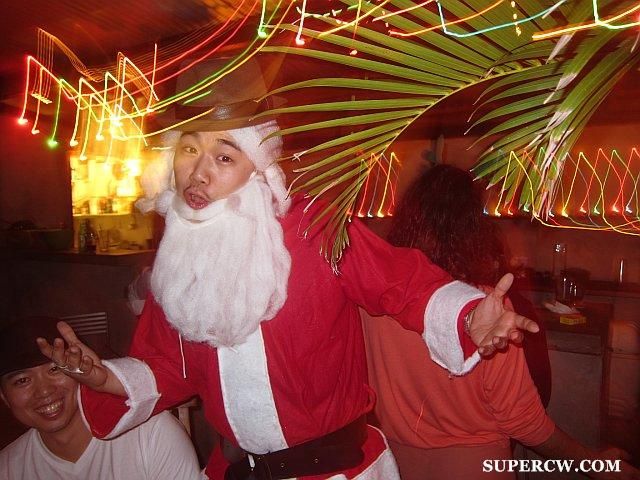 and in the grand tradition of being french, it only took yue like 5 minutes to find and convince a lady to be female santa.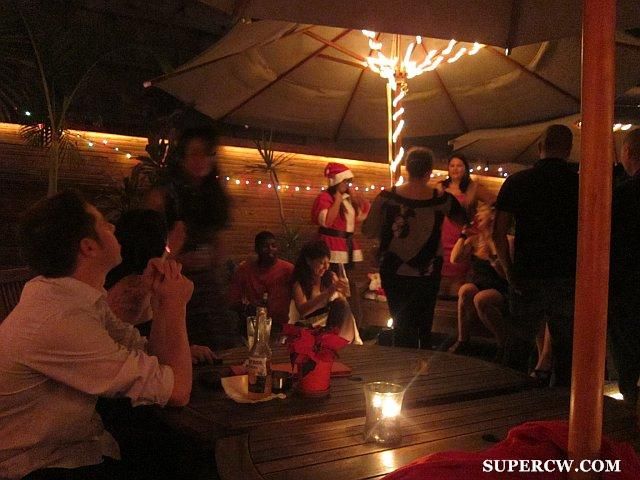 then back to white santa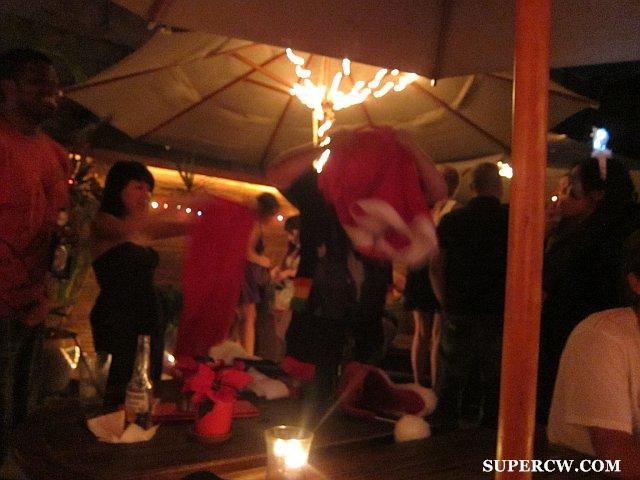 nick was probably the most realistic one.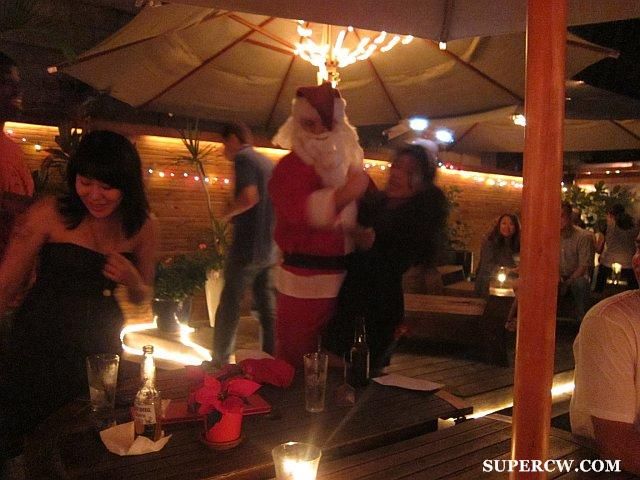 then we got all weird. at soho. who is in my Best of 2010 for Best Place to Lose Your Mind.
i totally mean that in a good way.
agwa jumped on with the house music. they had it in the form of shave ice tonight.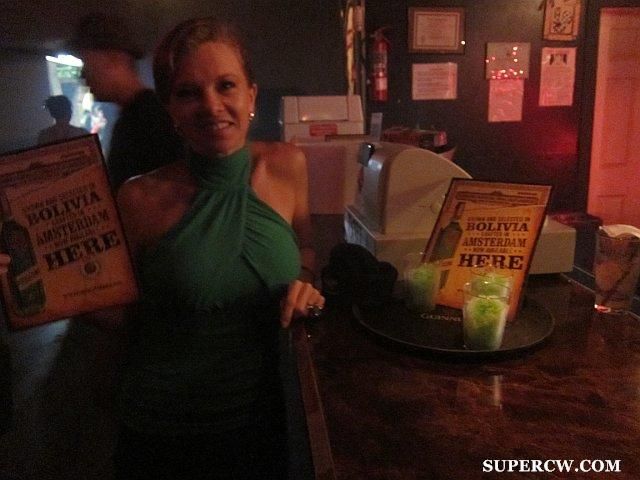 meanwhile. mind? lost.
then cameron turned the snow machines back on
i was worried it was going to be like that real fake snow they blow in hawaii kai town center that's wet and cold, but it was just a fluffier more airy foam like from the foam parties. me likey.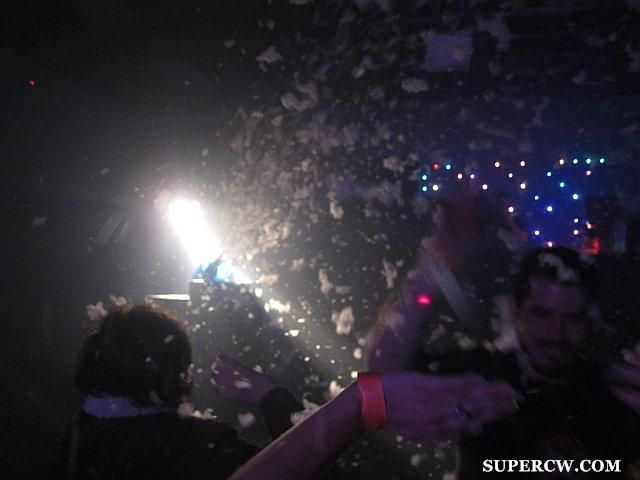 we saw our two favorite people to see. and aw hahaha robert's girlfriend had fake snow on her eyelash. it was so cute i'm pissed i didn't catch the pic.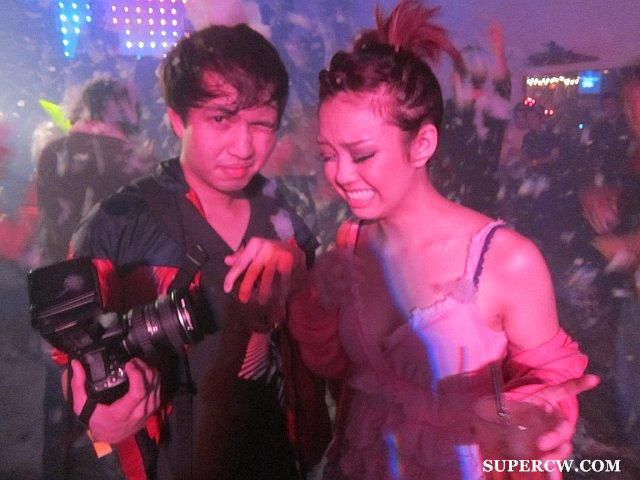 then tiffany got visitation rights! it was a christmas MIRACLE!
after an amazing afternoon with the prince's super awesome, normal, and incredibly polite family we went to tiffany's, where her and thao made us christmas dinner.
always save room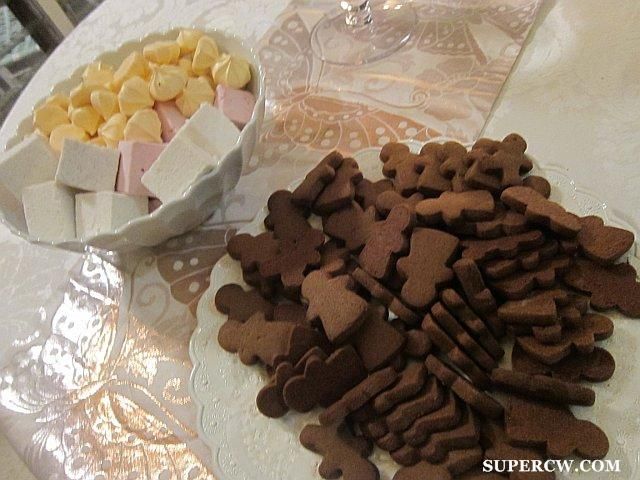 christmas at the tanakas….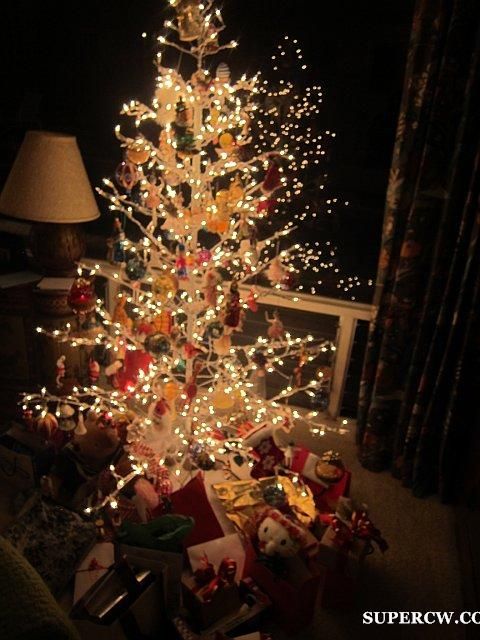 …is understandibly amazing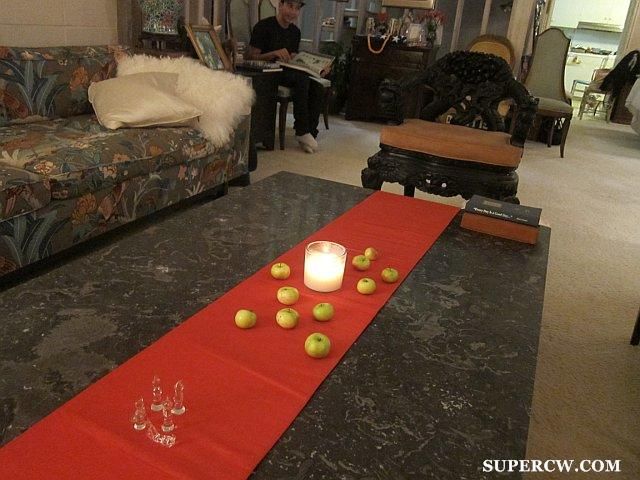 and when i said they made christmas dinner i mean they MADE CHRISTMAS DINNER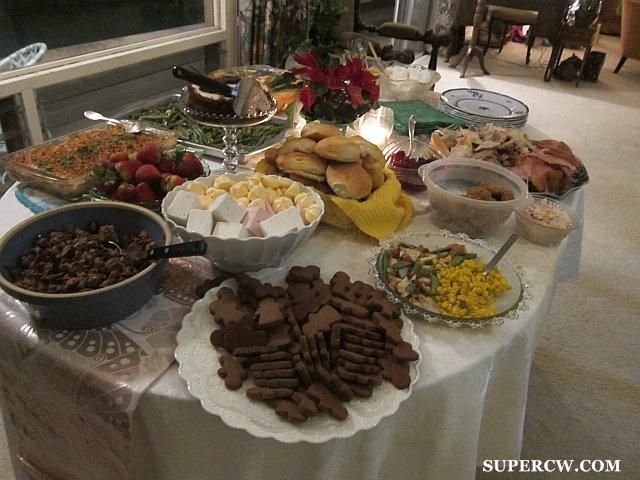 then they upped it about six levels with a chandelier.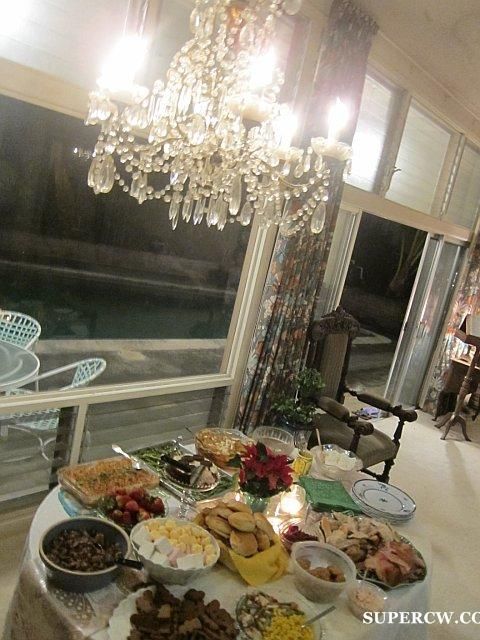 and JENGA!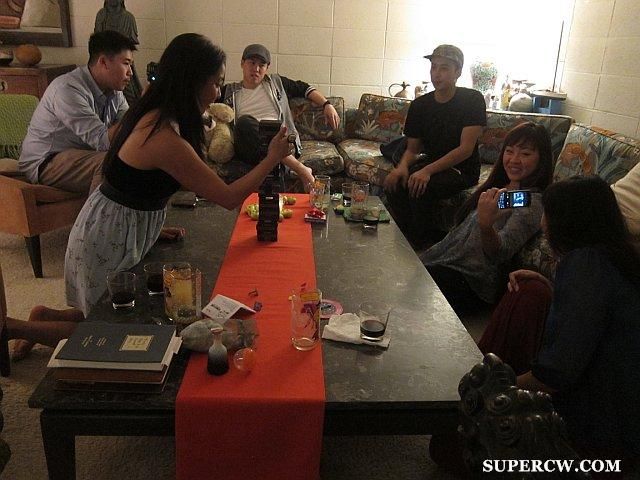 it wasn't just jenga tho. thao found like a super mario brother's jenga. with game pieces, a donkey kong and princess, and a wheel to spin for what to do. the rules were so intricate that we kind of gave up and just played jenga.
you will never even believe how high we made it. it was unbelievable. we didn't even believe it.
every turn was the last turn. or so we were thinking. for like eight more rounds.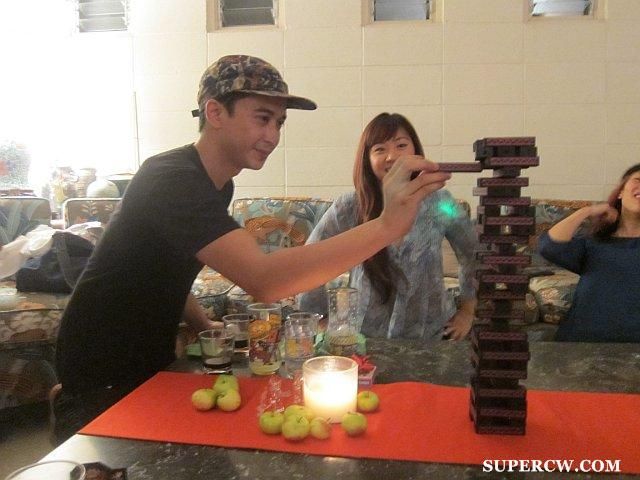 jasper kept it gangster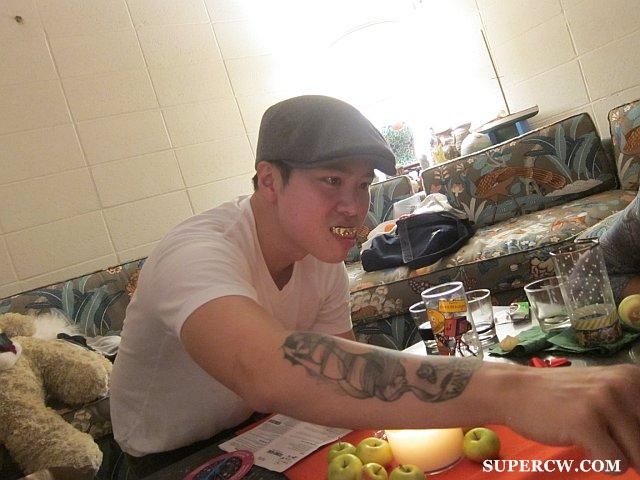 yue can't be gangster he is too cute aaaaaa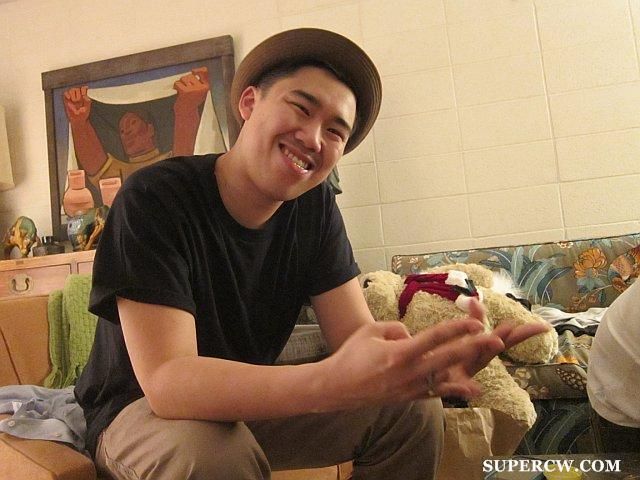 and if only you were there to hear him tell us about the cake he brought. just picture a french accent saying the brought a christmas bundt chocolate rum cake with ganache.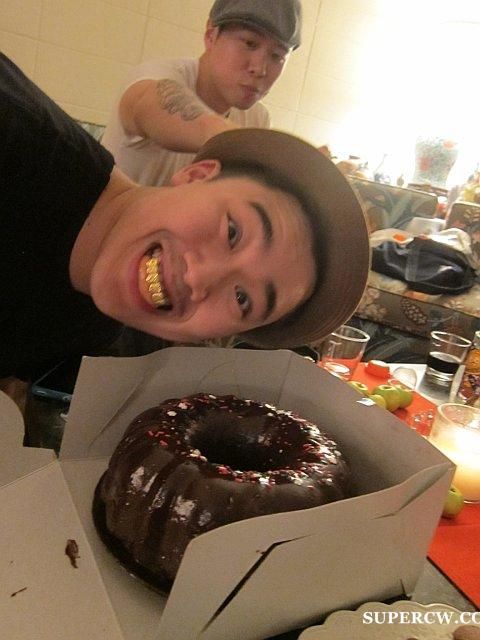 not sure how any of us could eat anything at this point.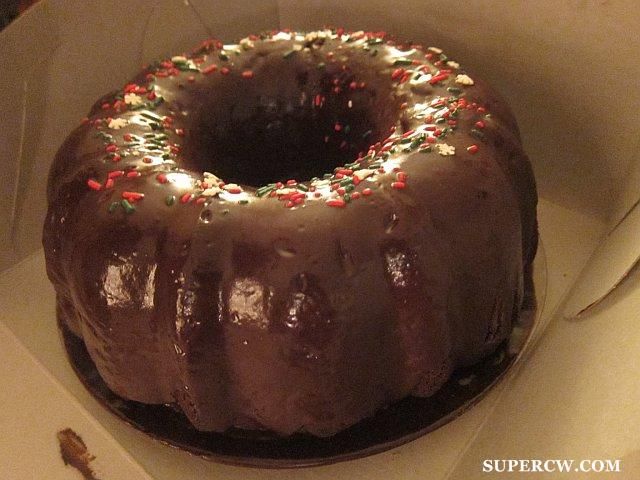 but you can bet we all had a slice of this stuff.
sorry, that's all i can do right now.
it's the end of the year foo! we tryina close out the month and year here at work. and the sony open is like, tomorrow! and don't even get me started on sailor jerry's 100th birthday. and that new flavor of bacardi we are launching. i gotta go! see ya! merry christmas! happy new year! if you are at aloha tower i will see you! if you are downtown i will see you! if you are with your family i will be thinking about you!
i'm so happy we made it through this year and more importantly made it through this hazy WTF of an "economic downturn"
i really hope you all see the light. i do. it's looking pretty bright for 2011…. the year of the RABBIT!!!!!!
not like it wasn't already DAMN special to be born on the winter solstace, but to have this year be a full moon AND lunar eclipse…. AND going into the year of my chinese zodiac. just damn. feeling special.
let me know if you want to toast nye with me, i got room for you. love you, cw