i'm really in to the whole going out early thing.  i champion it even.  i mean, how does anyone win if you show up to manifest on wednesday at midnight? the promoters get to play music for themselves, the bar gets to make no money, and you only get to party for like an hour. think about it. especially all the industry people and promoters who love The Get Right. you guys should be the first ones there. maria is industry. she knows. this was us at 10pm last week.
ps: damn look how good her 10pm hair was looking.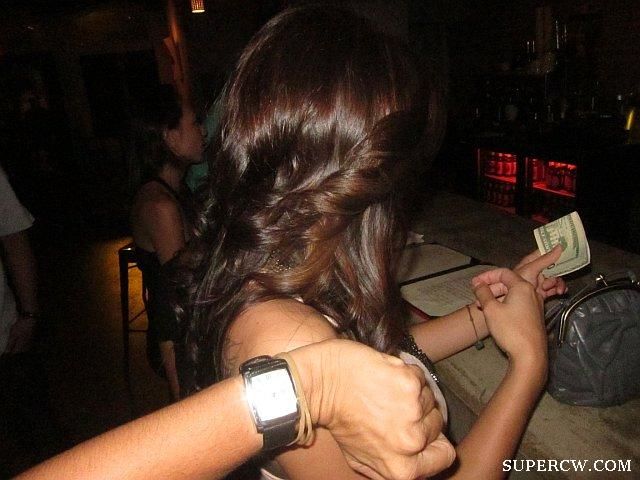 lisaHA was there BEFORE us. industry.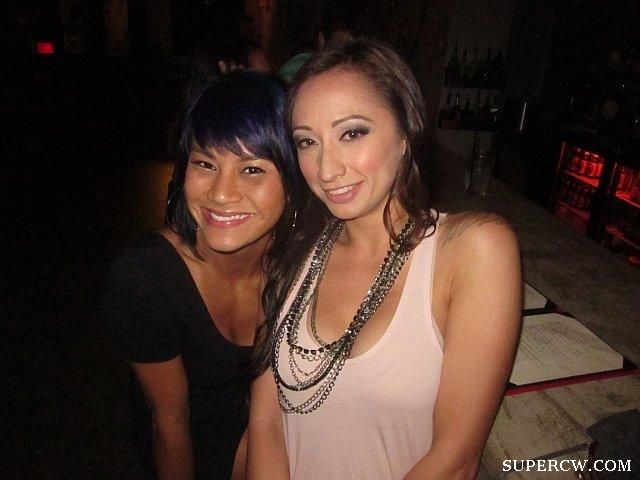 philip and james ramsey aren't industry, they are just always at the manifest :)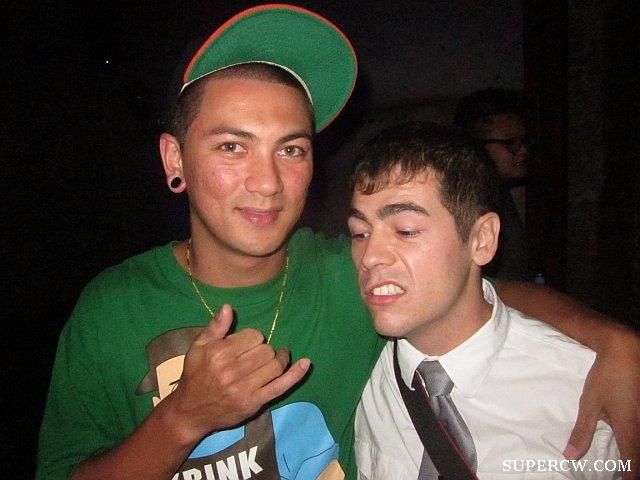 not sure if you knew luke is not only in a band that's about to blow the EFFFF up, but he's also the guy that made that incredible video of that incredible party  eskae and i did for bacardi on 4th of july. when you see him buy him a drink. forever.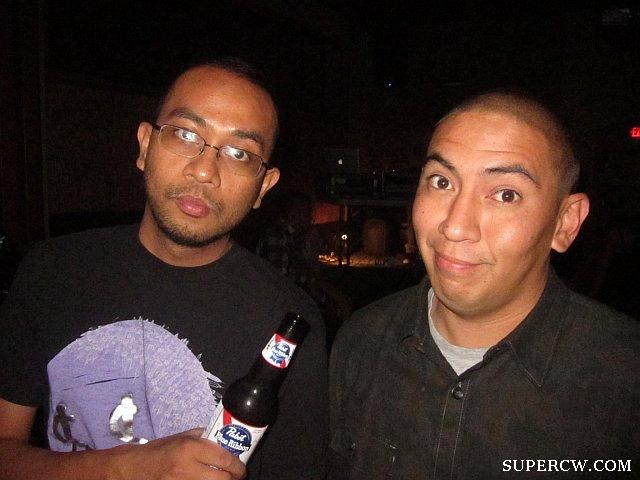 Nocturnal Vane Krew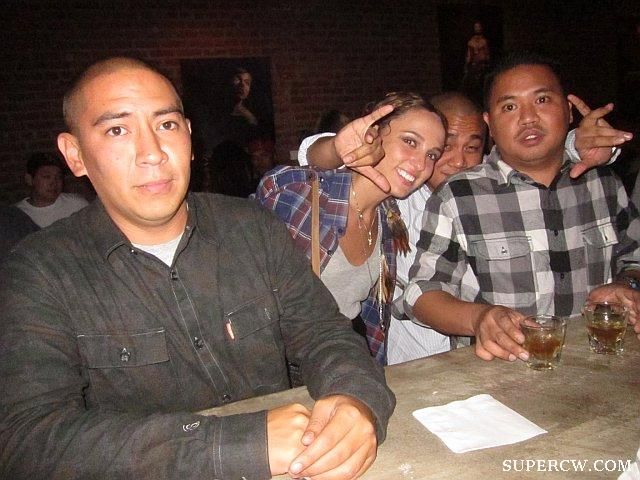 Nocturnal Aker Krew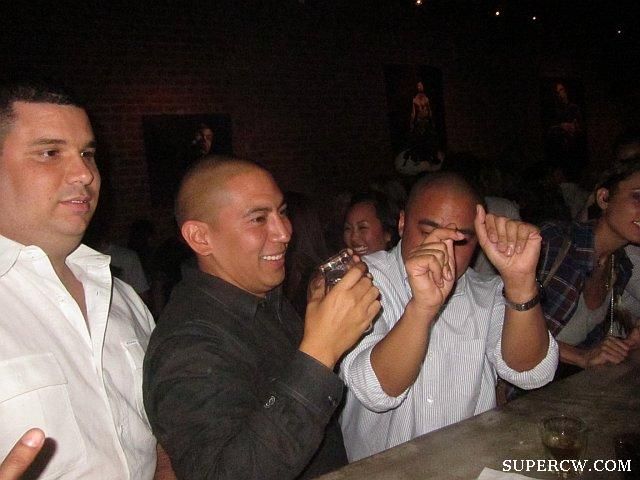 they were keeping us entertained with their jiggy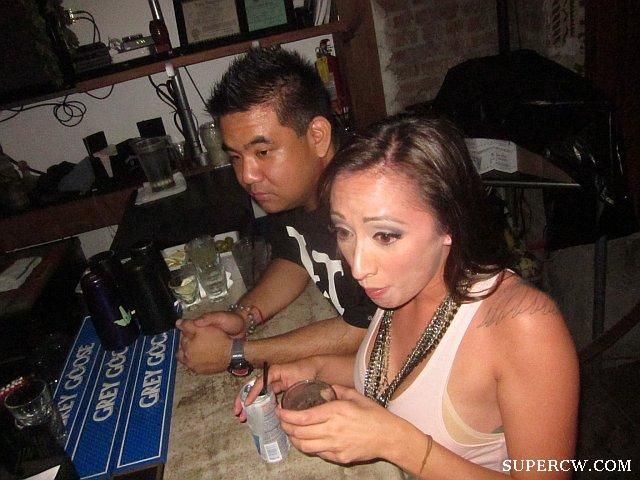 hootie-hooooot!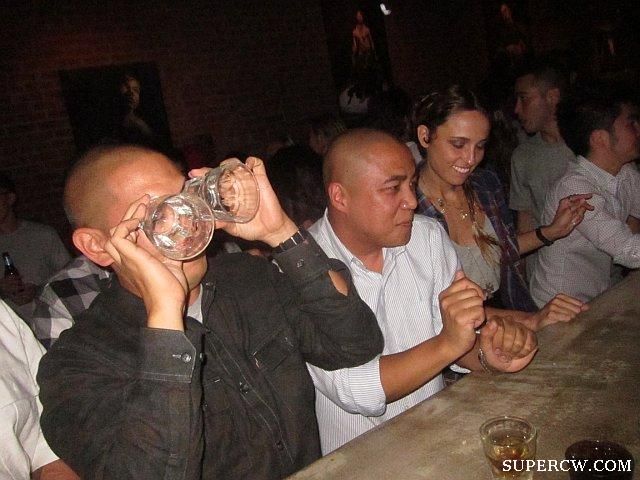 THIS GUY was the main reason i wound up staying so late. youngnae. congrats on two years of a dot com and shame on you for not showing up til midnight :)
my guess is he was still working at nobu tho.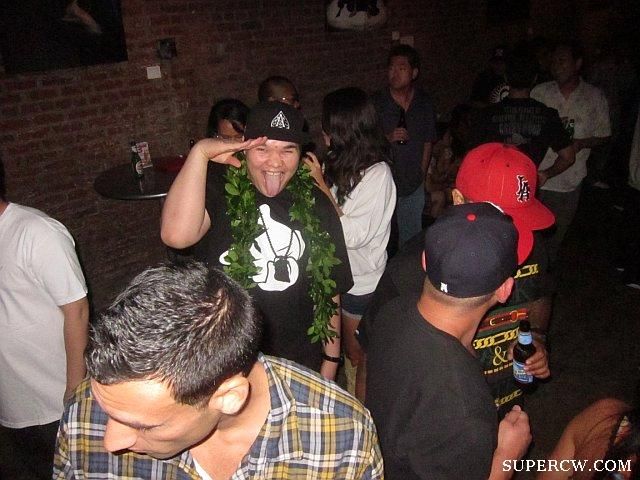 wish you could have been there to see jay dancing around with his laptop. this pic pretty much does that no justice.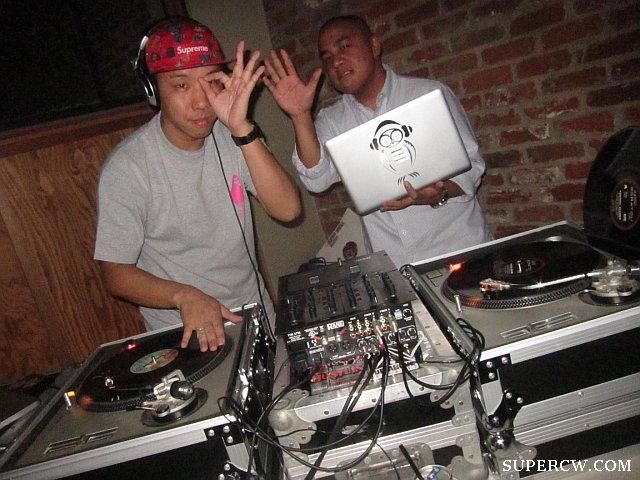 Christine Nguyen needs a dot com more than anyone i know. either that or you all need to be friends with her on facebook. her photos are BOSS.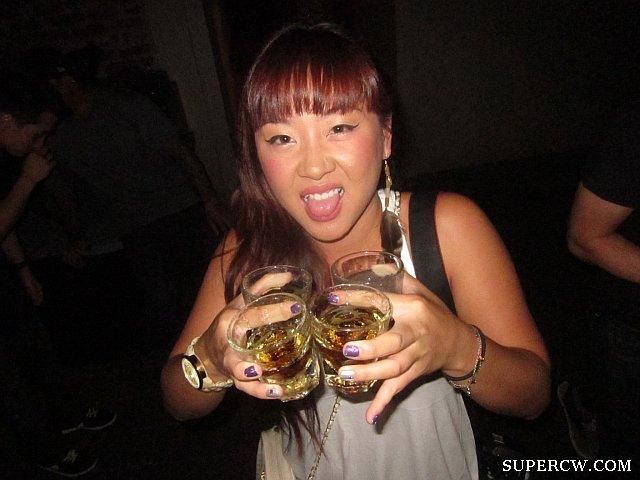 theresa knows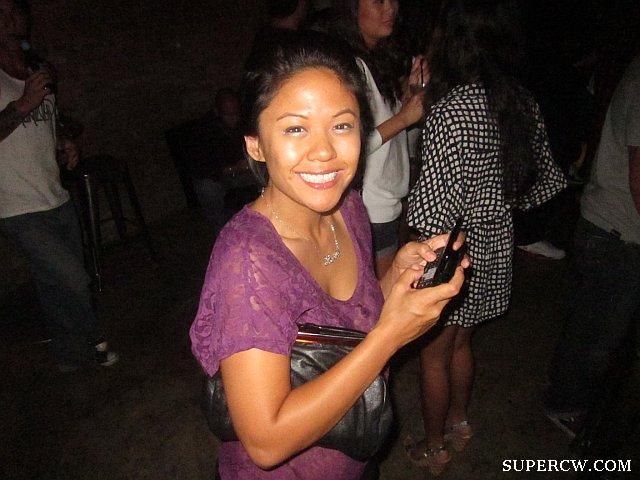 so meanwhile at work, i had a meeting at the Edition last friday after a week of really great meetings locking in really great stuff. seeing aloha stadium lounging by their pool made the rest of my day really great.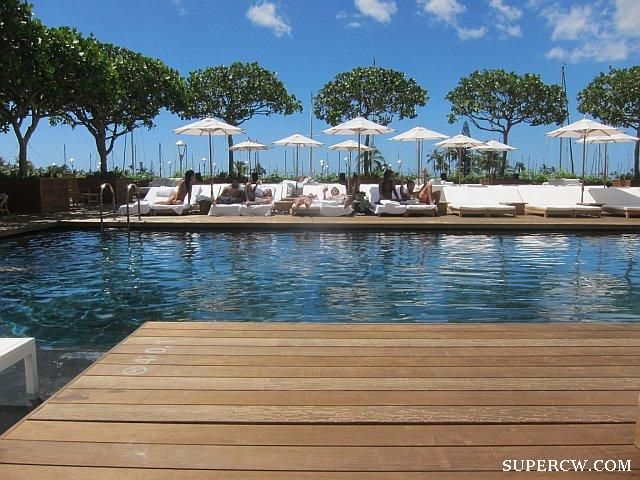 eskae is the resident dj at the crazybox. so this is pretty much eskae's office these days.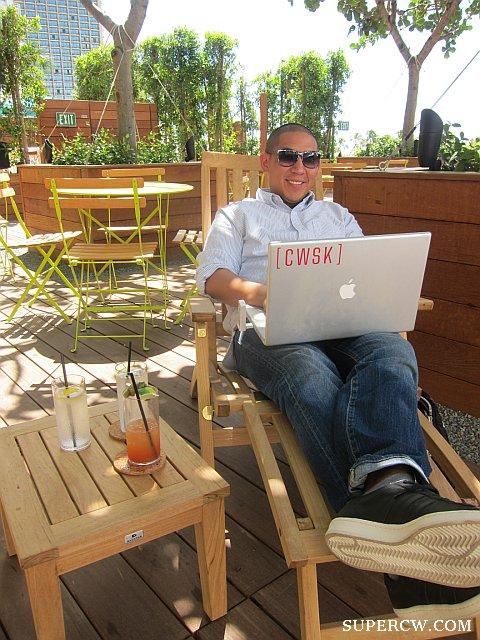 we <3 kiani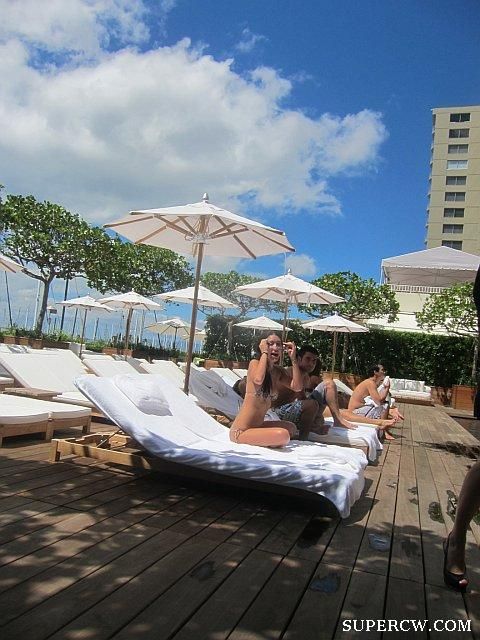 zak was underwater listening to the music they play under there at the same time Laura the nightlife and entertainment director was telling us she thinks it would be cool if they played opera under the water so it's different. then zak came up to us and said it would be cool if they played classical music under the water so it was different. samebrain/geniusbrains.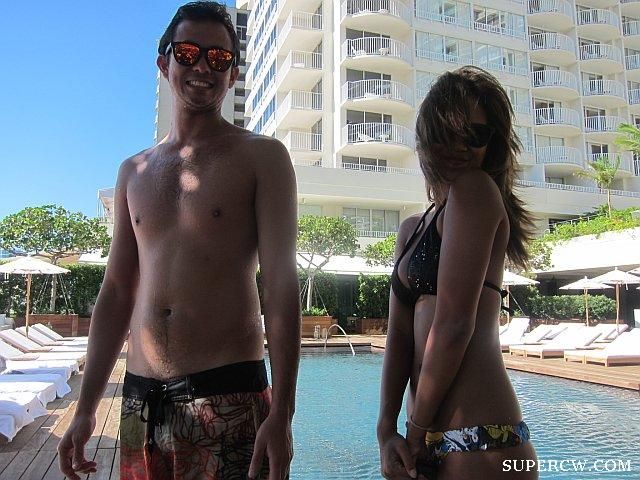 then i was the first one at soho like i said i would be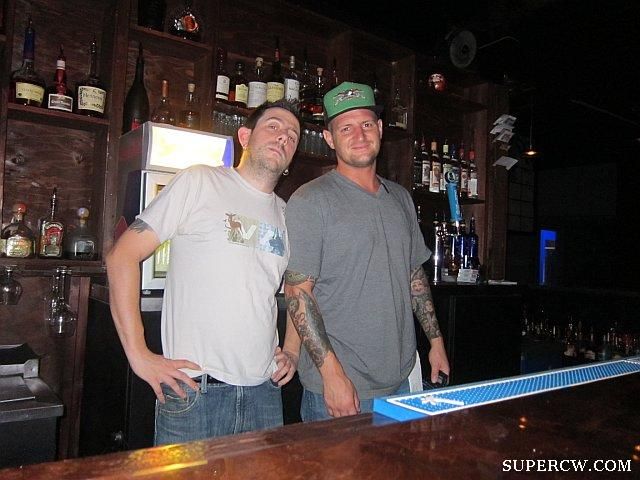 and derface has found a new face!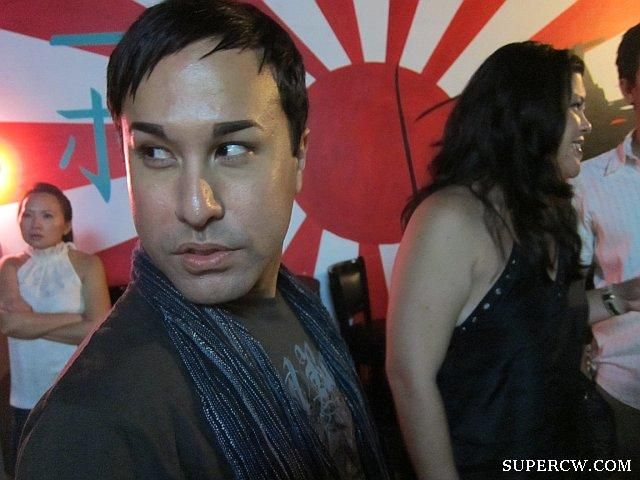 casey has invented a new drink, you HAVE to drink it! i don't remember the name, maybe just ask for casey's drink when you go there….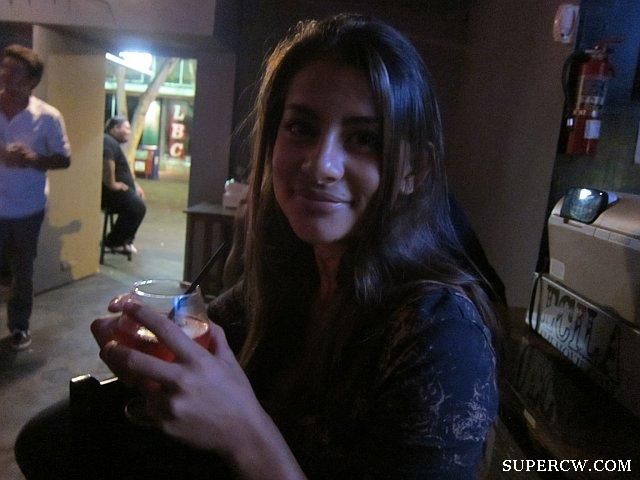 then i was at the manifest with rob, which has been a while. this is one special dude. don't believe me?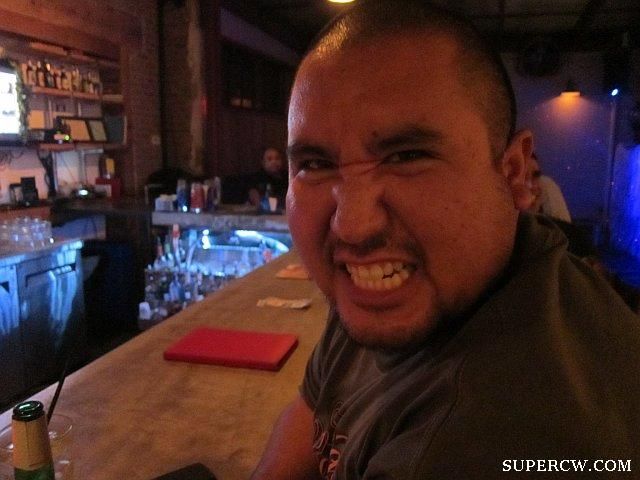 check out the tab they made him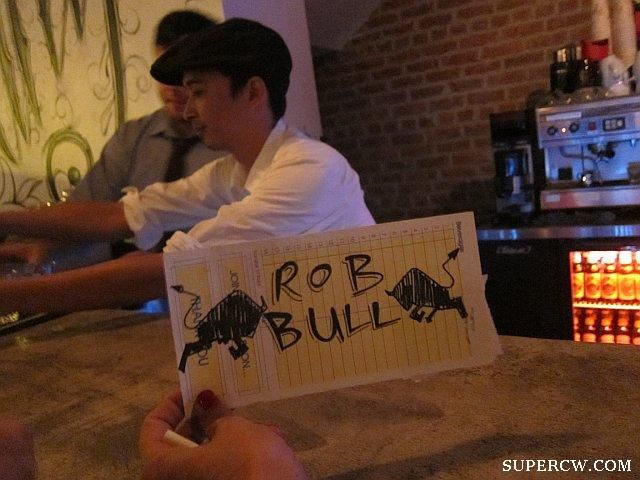 it was friday. we were drinking.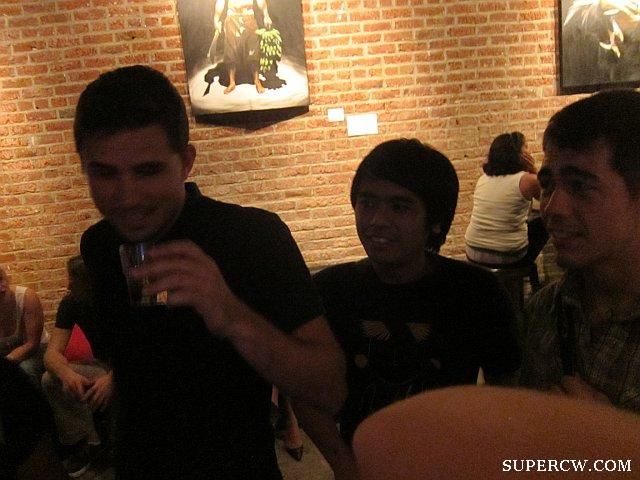 who wins a watch battle when you're battling with the watch your opponent gave you?
well anyway. BRANDON IS 29!!! here's our awesome happy birthday portrait that nobody can beat ever ever because this one is the bestbestbestbest:
brandon is 29 and justin is emo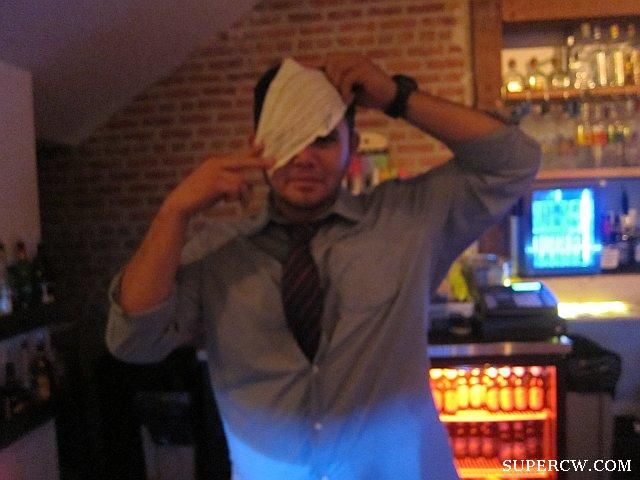 and I GOT CAMERA JACKED by kaboe.  god i love these guys.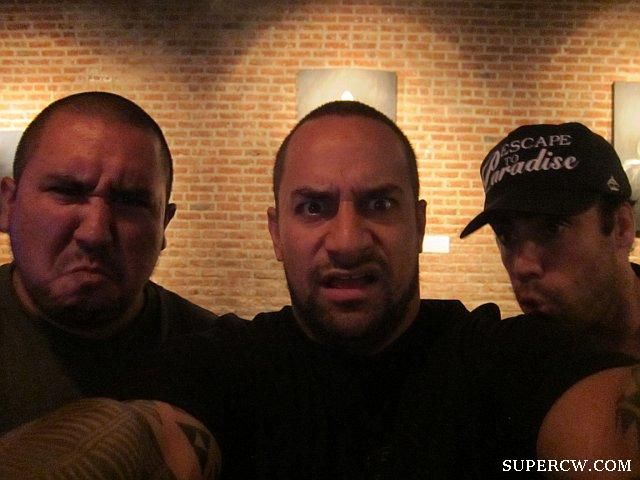 and KANOE GREW A MOUSTACHE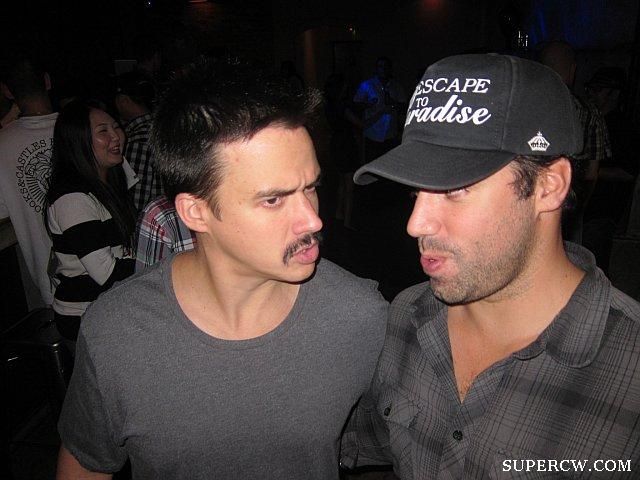 if you see it in real life it does not look real at all but oh my god it so is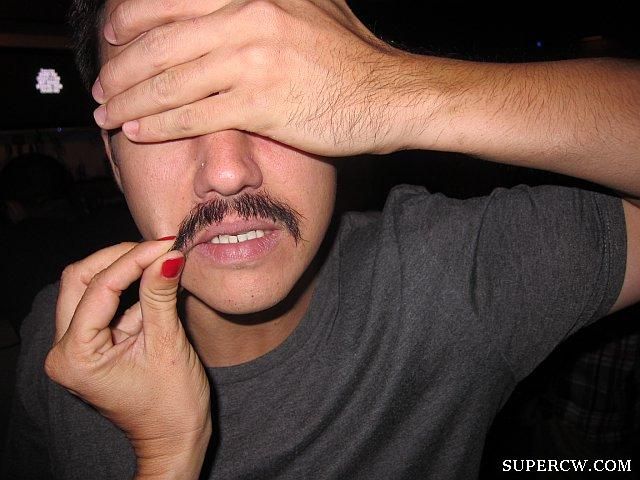 then we went to our new home away from home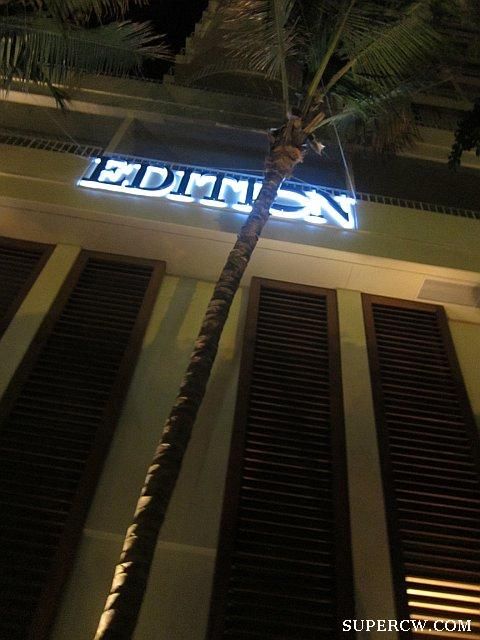 davey shindig ordered the japanese julep in the lobby bar while we were waiting for everyone to pile in. it was pretty amazing.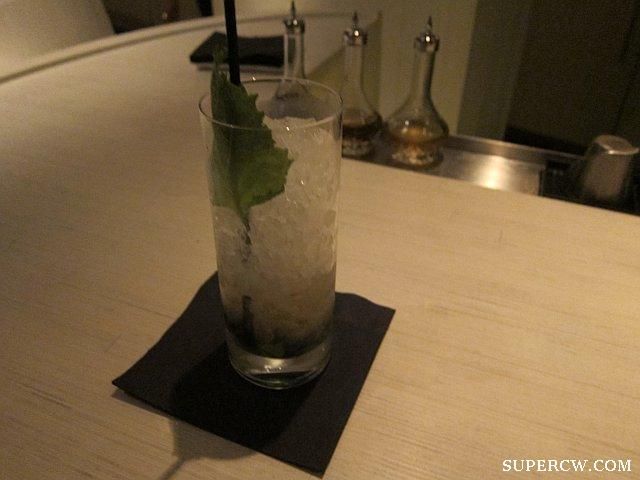 natasha. LOVE THIS GIRL.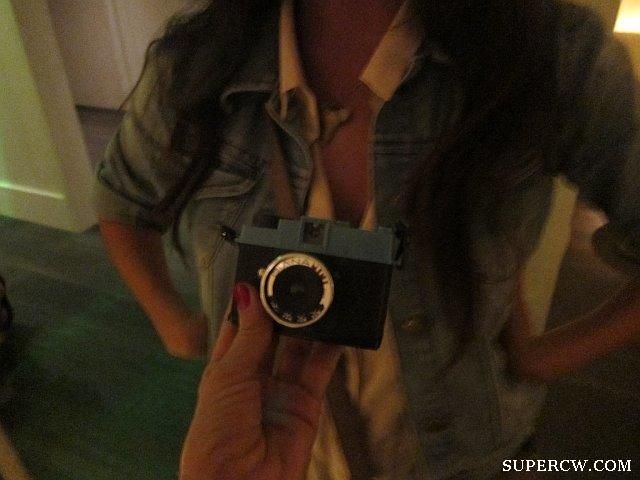 when we got upstairs (i always think it's downstairs) to CRAZY BOX i was a bit worried. it was top 40 after top 40 after top 40 song…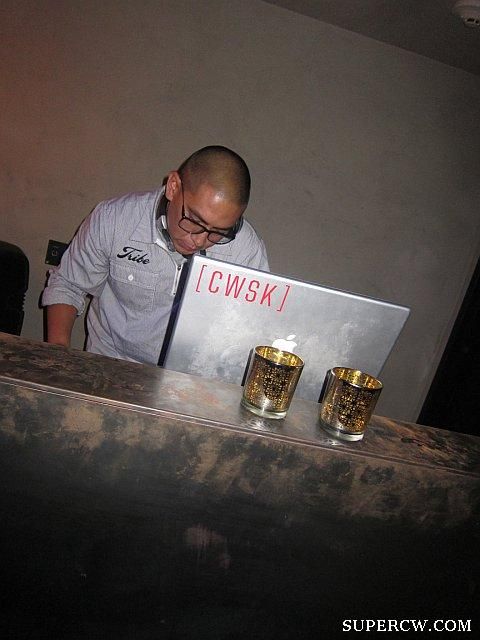 and not one top 40 person dancing in sight….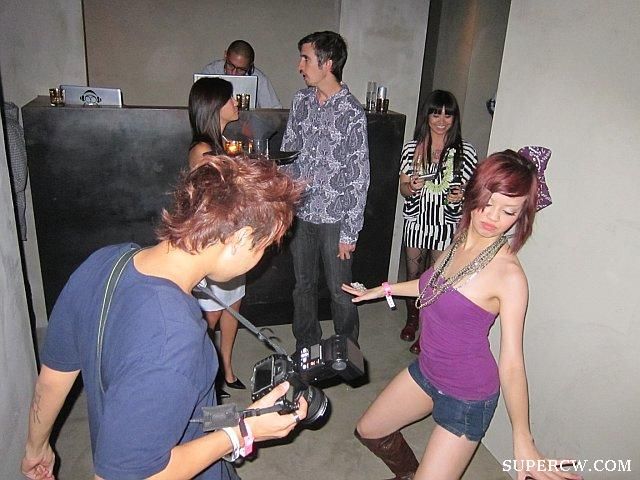 but that's just our boy ESKAE mixing it up. did you SEE everyone go nuts when he played kid sister later? i did.
and happy birthday miya. cameraface partyyyface.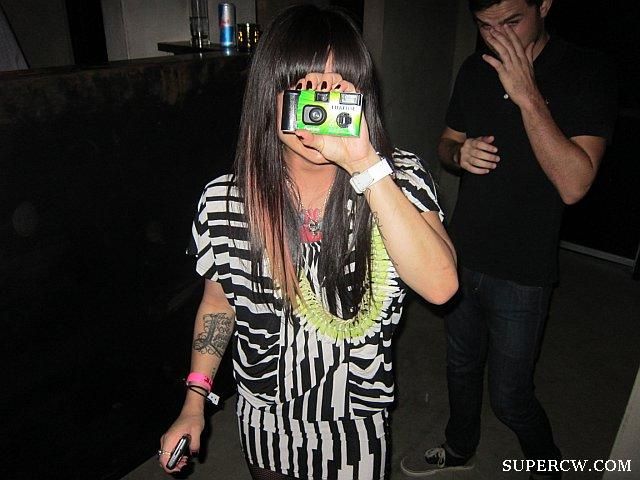 dave nobu and mike h50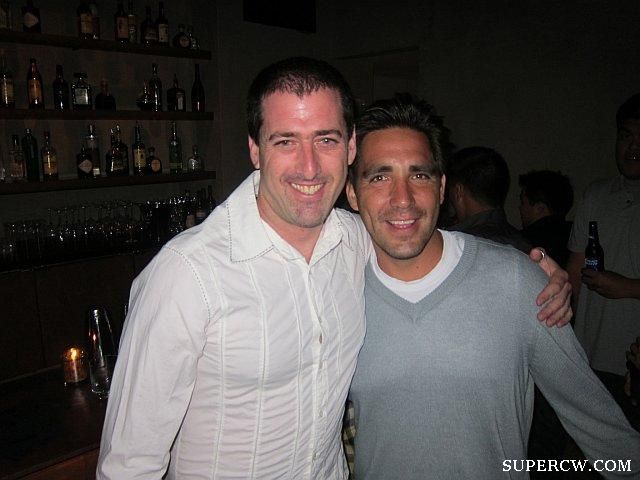 people who call the crazy box's design "too plain" on Yelp are like the people who say their V Lounge pizza doesn't have "enough cheese"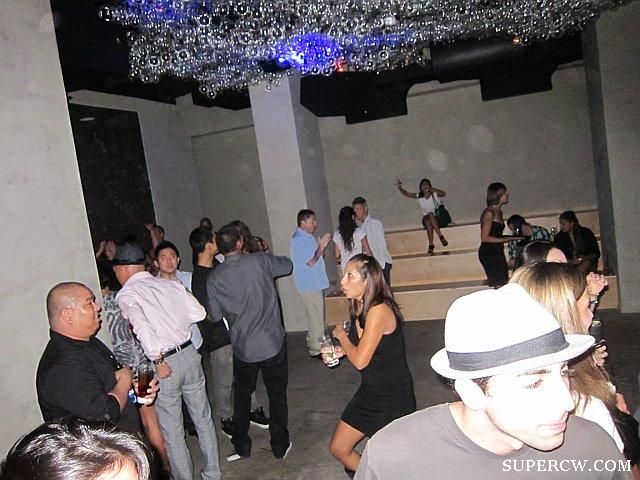 too bad for them, smashingly fabulous for us.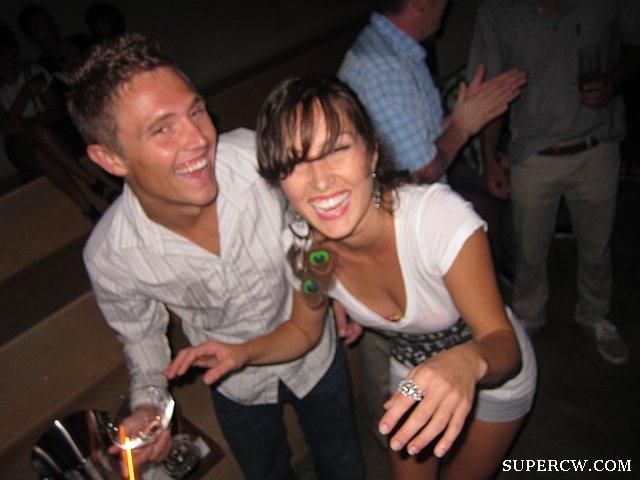 alex kolo looking so amazing. he knows there's no dress code but chooses to still look hot, which is killer.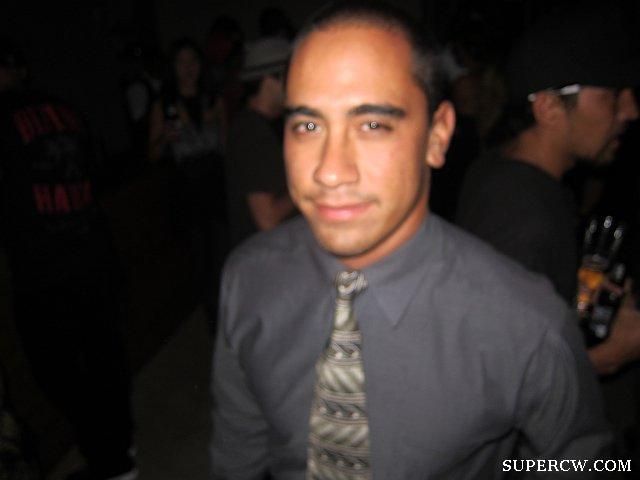 i mean, it's still a night club. are you really going to be the guy in shorts and a t shirt just because you can?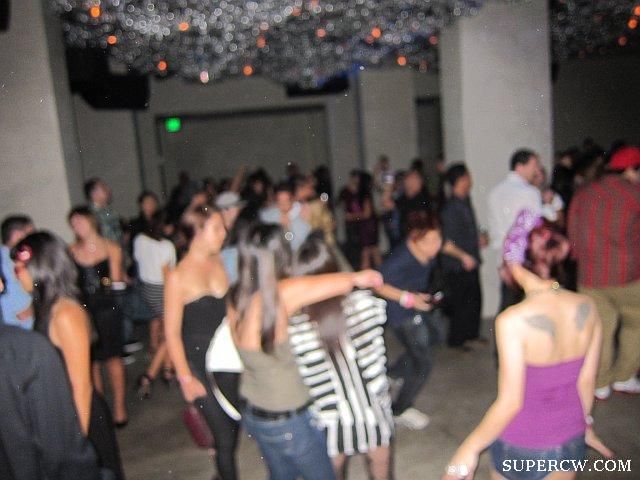 hahaha philip.
whatever.
dude the way you were dancing tonight you could have been wearing speedos and a tank top and still be superhot. this guy, i wish i had video. he was MURDERING the dance floor. robert too.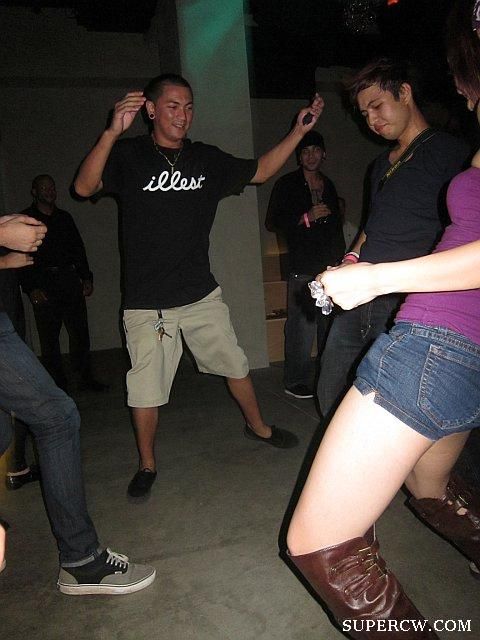 brainceiling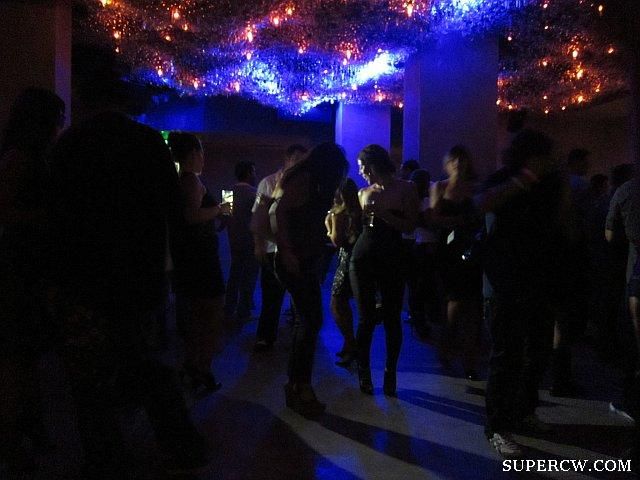 rita blais was on fire too. this girl. aaaaa. she's also moving to new york so get your qt in now :(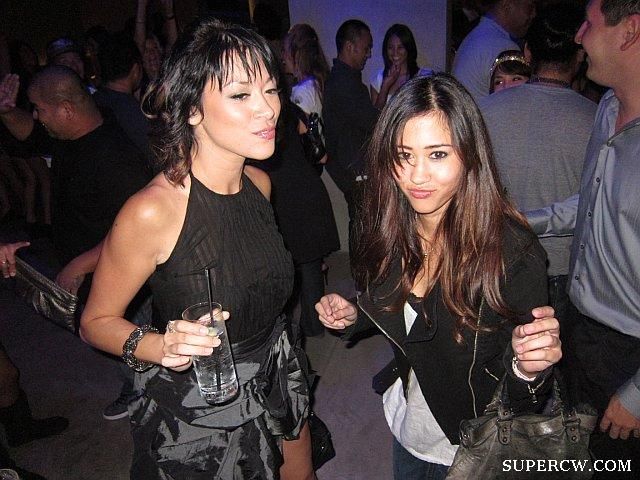 <3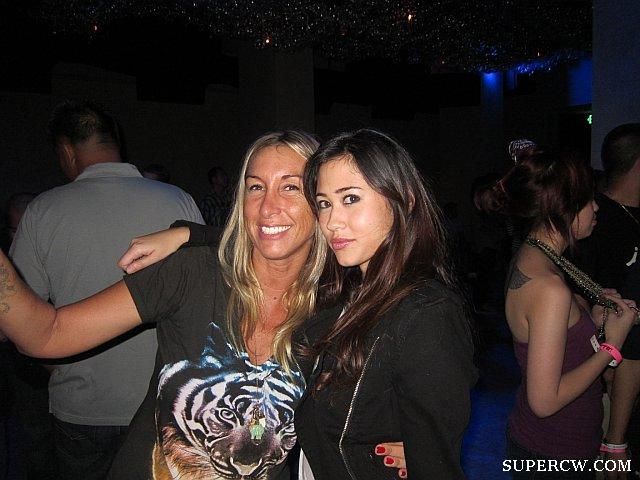 one of the three or four photos i got that i REALLY WISH TURNED OUT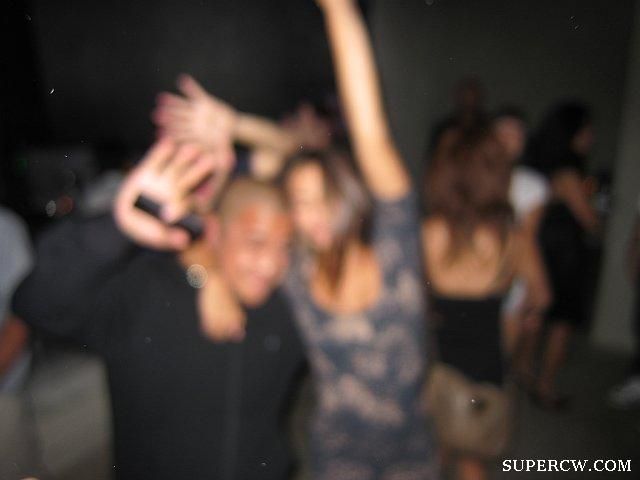 it girls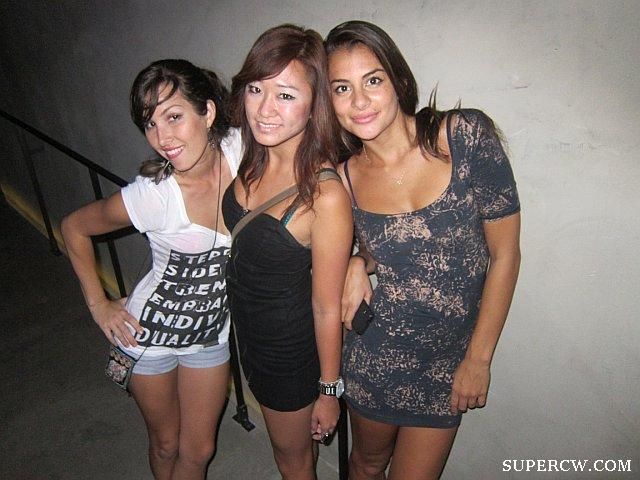 jamie and i have been in a year long shoe battle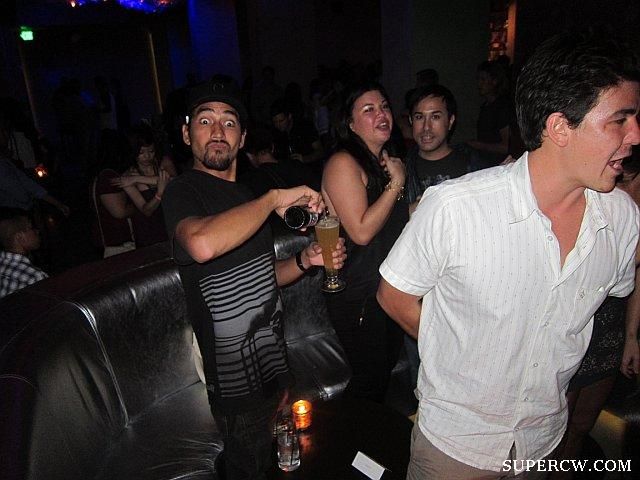 it was dark so i had to show him this picture after. "siiiiiiiiiiick! you win" he said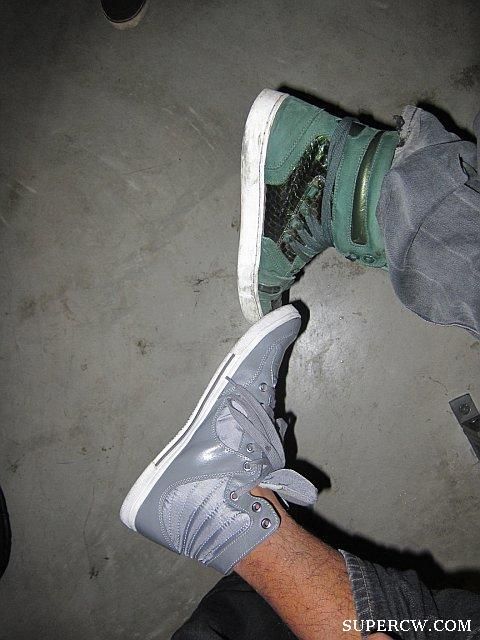 aw casey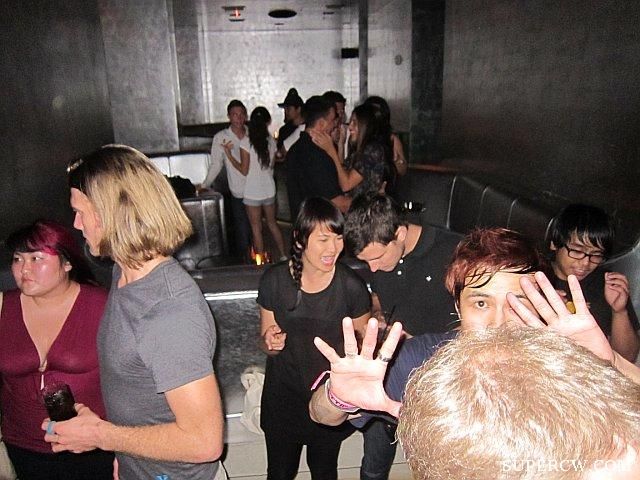 ultimate club lurker kanoe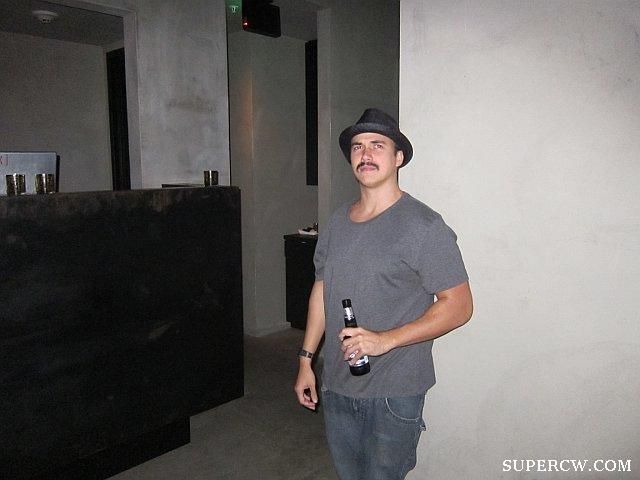 that's ok though. there was a lot to lurk.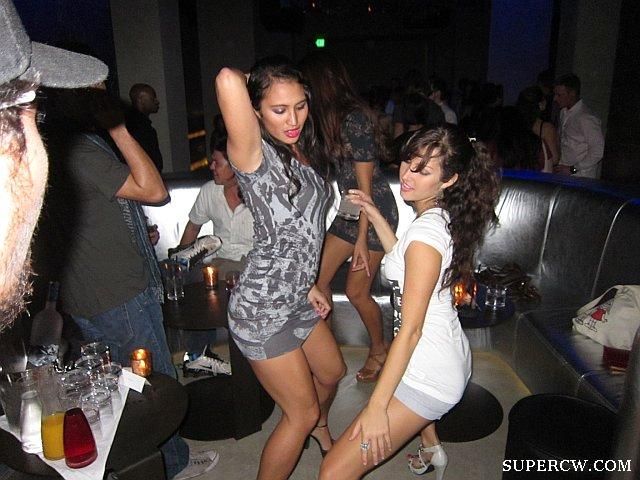 i tried to get one of those for my camera so i didn't lose it. it came off the lanyard and fell on the dance floor at next door, sending mikey and me into a state of almost-shock.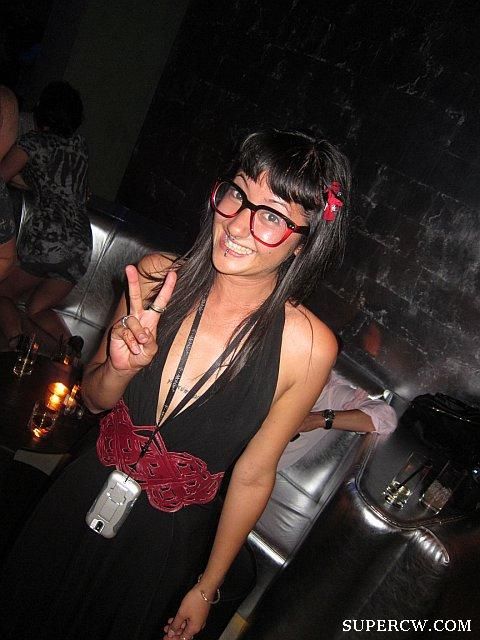 got a great one of jay at crazy box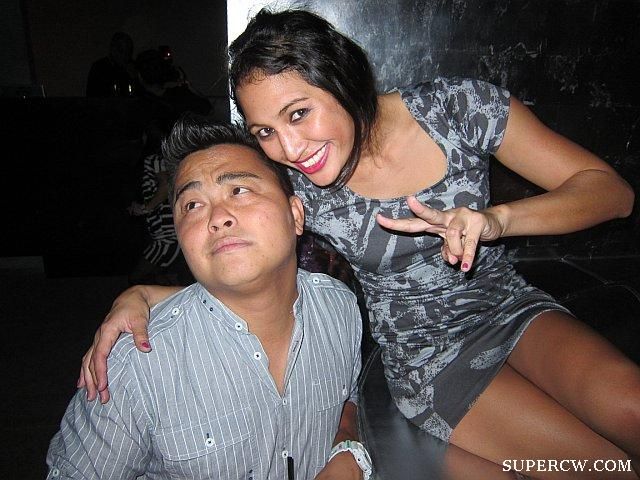 but my nao was junk :(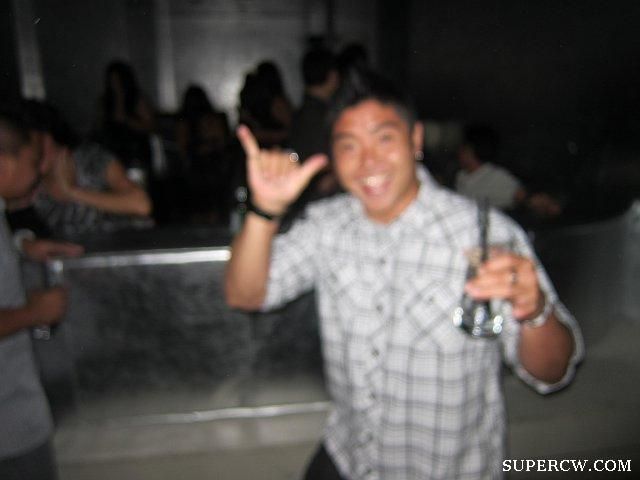 then all of a sudden brandon reid EXPLODED into the place…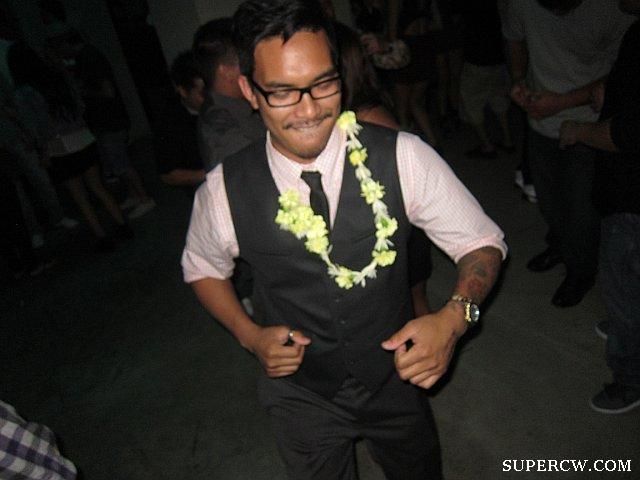 it was officially after midnight. and it was officially his birthday…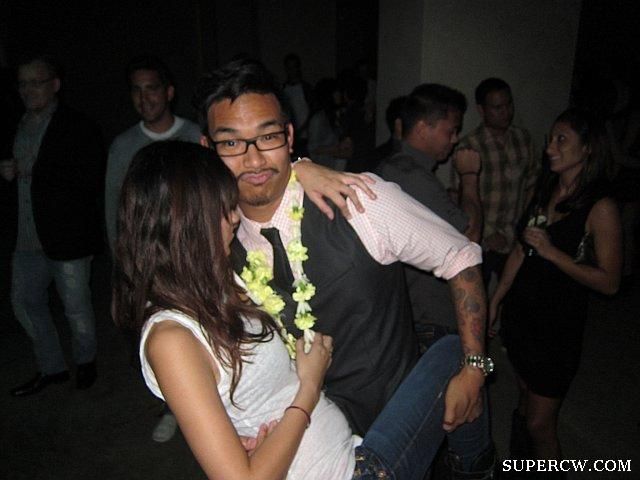 blaise was there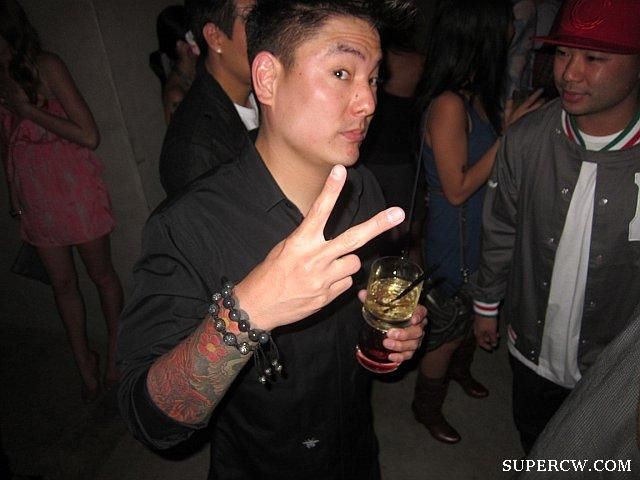 best-night-ever-BRANDON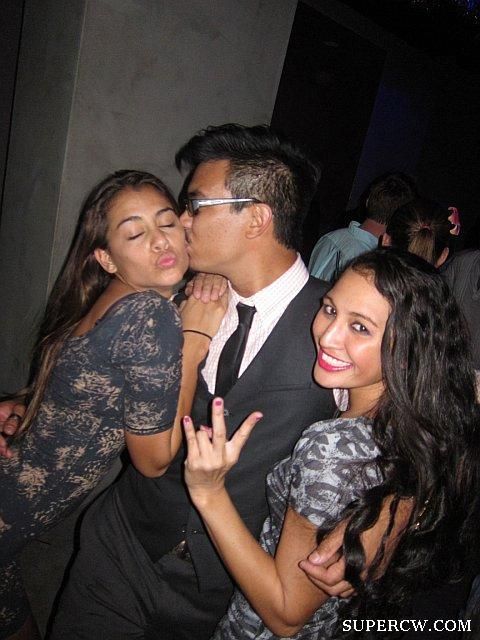 lucky. keeping best-night-ever-BRANDON out of trouble.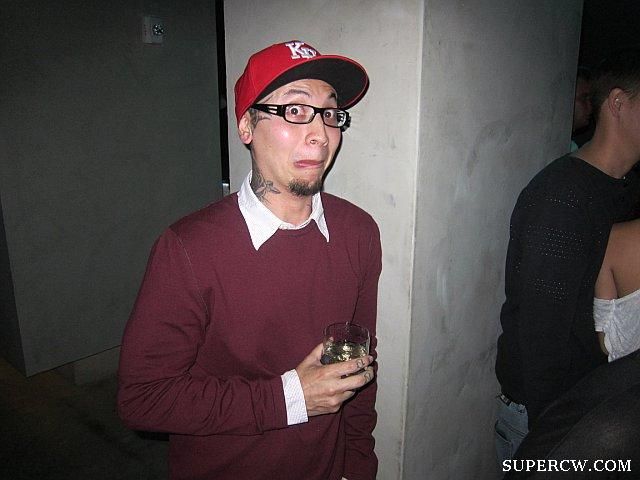 best-night-ever-EVERYONE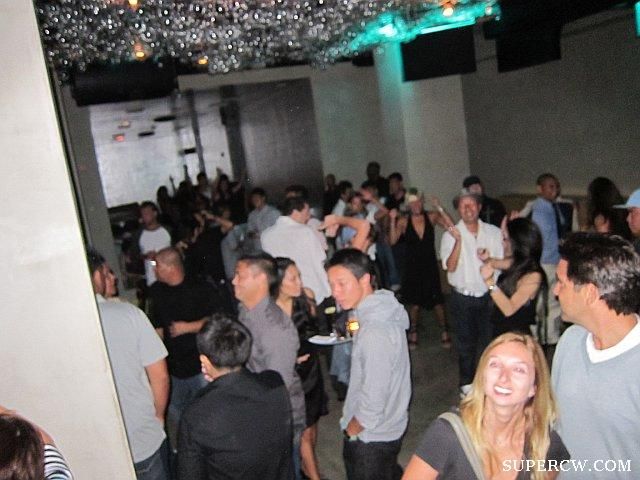 and another one that should have turned out :(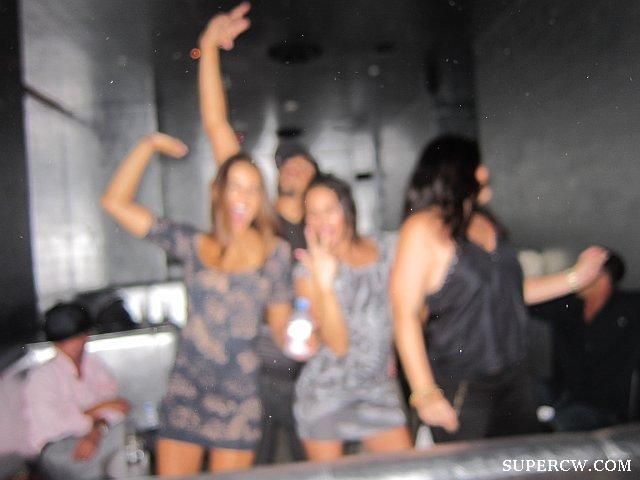 hot girls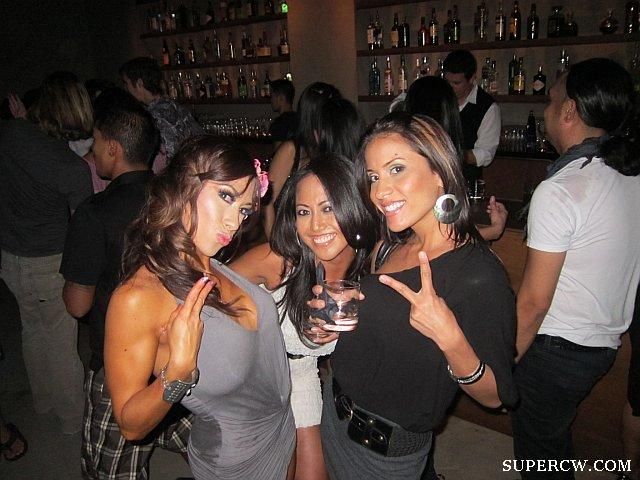 robert campbell, hahasomeone asked me tonight if you "were the dude that was there with grace park"
I was like, "no, he's the dude THAT PRODUCED ECLIA…….. and also there with grace park"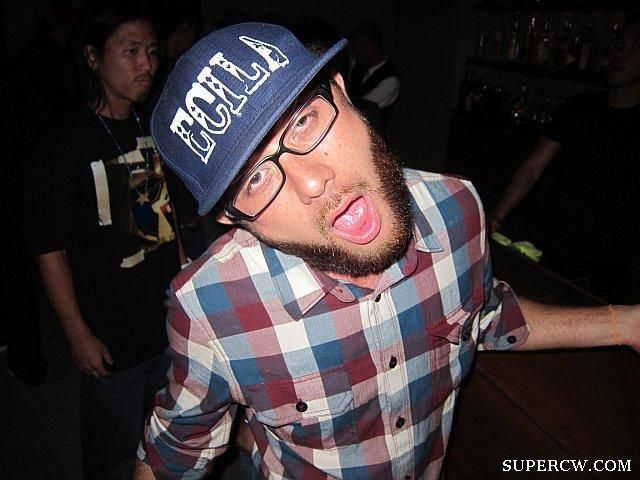 crazy box is Travis's new home away from home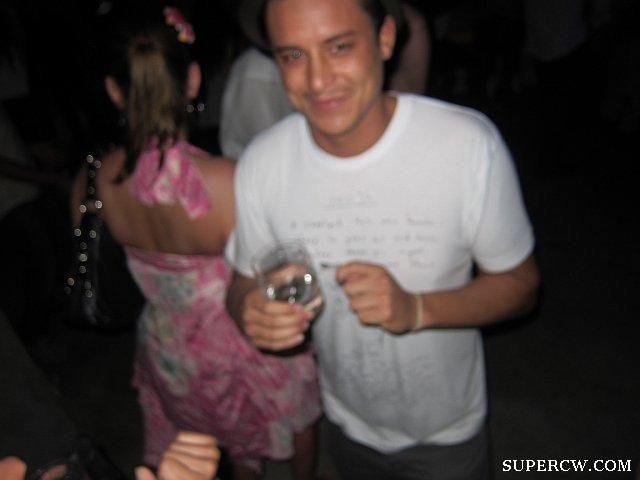 delve showed up. delve danced.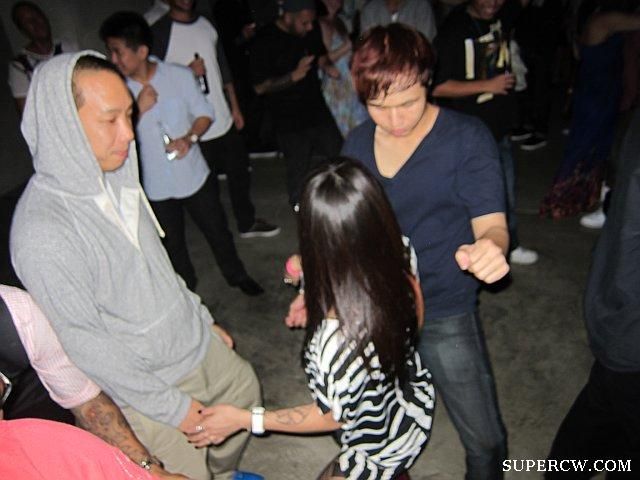 brandon-lucky-philipare coming back with a routine for those bleachers. i can't wait.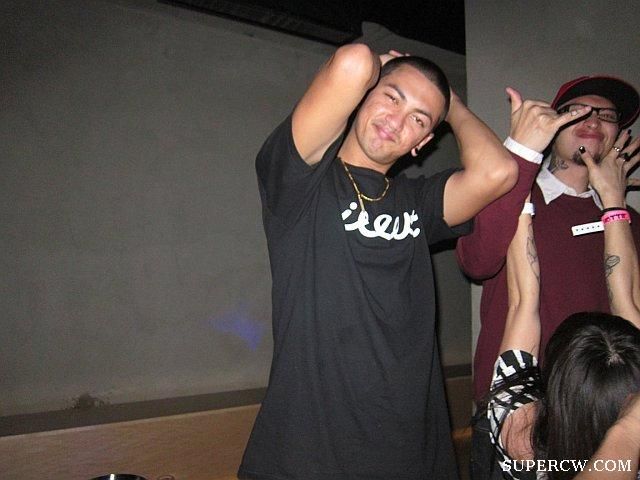 then it was saturday morning. nina-saturday.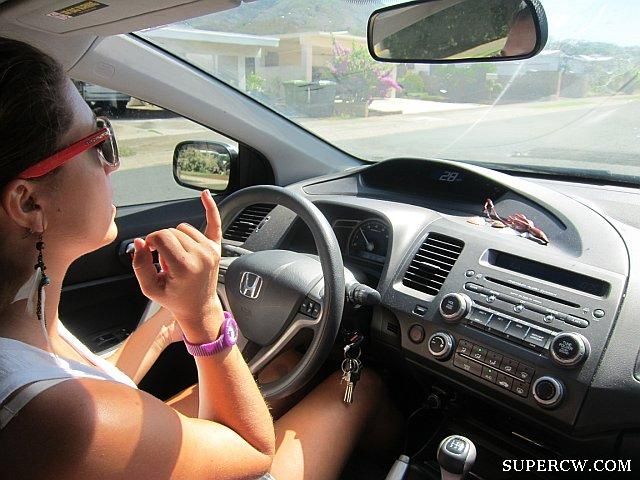 we go to the hawaii kai farmer's market because it's not as big/crazy as the KCC one. there's also a place to get a big box of veggies for $10 on the way there…..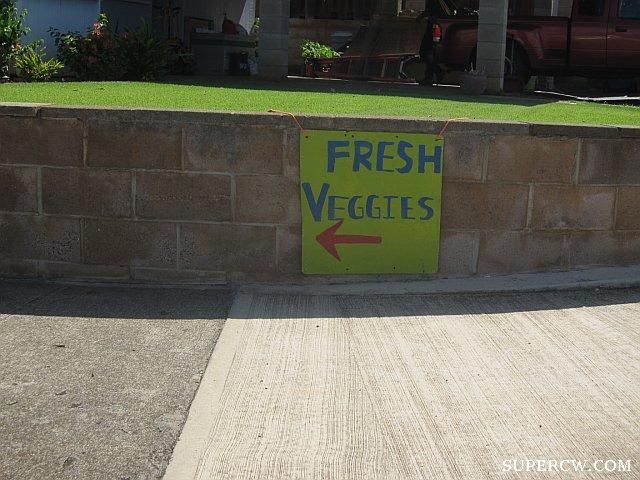 …it's not so easy to find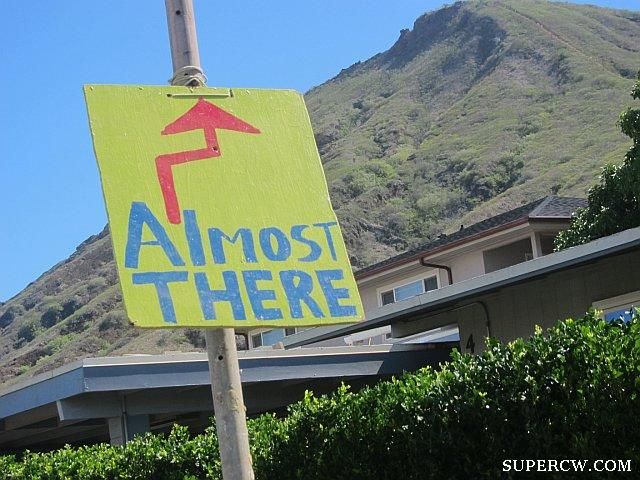 but i got a huge box of spinach, tomatoes, lemons, squash, cucumber and lettuce….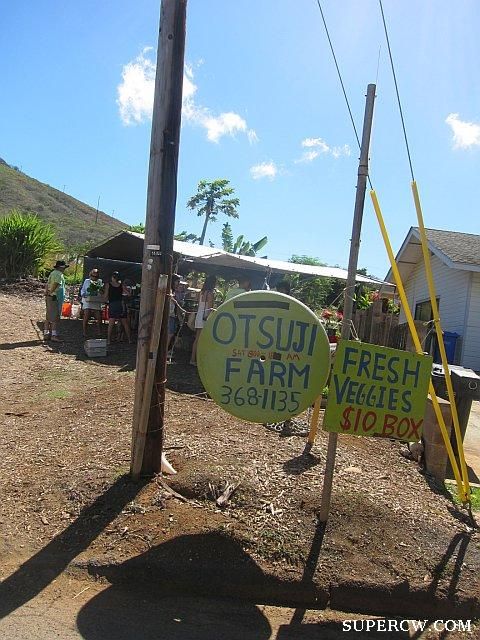 and LOOK at this spinach.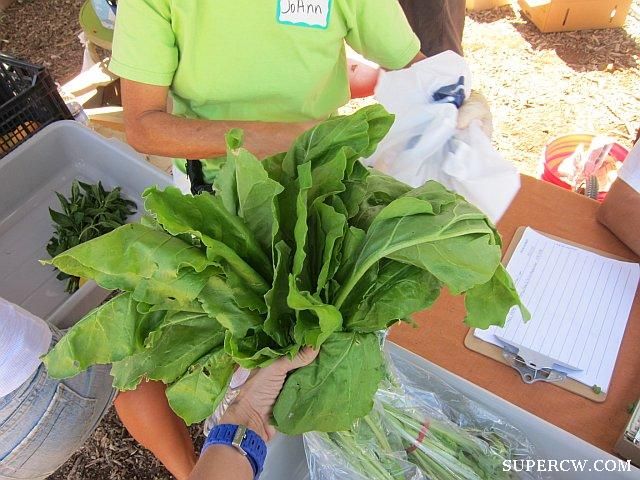 then after the market we went to kale's foods in hawaii kai town center. i had posted a message on my facebook asking everyone where i could go for food to detox my poor body and jennifer hee was like:
"CHRISTA! come to the deli at kale's natural foods! we make raw kale salads, macrobiotic/vegan soups, kale smoothies, macrobiotic plates, vegan dal curries, roasted root veggie + sea veggie sobas, etc., etc. every day of my LIFE i can make you anything involving quinoa your detoxing heart desires. SHIT! people come in saying: i can't have gluten, meat, sodium, or flavor–FEED ME! and we pull SOMETHING–lightly steamed local veggies? garam masala tofu scramble w/kale over whole grains?– out of our health fairy asses. for manna's sake, i made a vegan/gluten free/ refined sugar free powerbar today that overfloweth with seeds, almond butter, quinoa, dried fruit, and organic brown rice flour, and it was totally better than edible! my powerbar eats twinkies for breakfast. anyway, i know we're all the way in hawaii kai, but… you know i would stuff your face with clean food. "
So anyway… you understand why i had to come here ASAP :)
and just OMG it was sooooo worth it
then me and torry headed east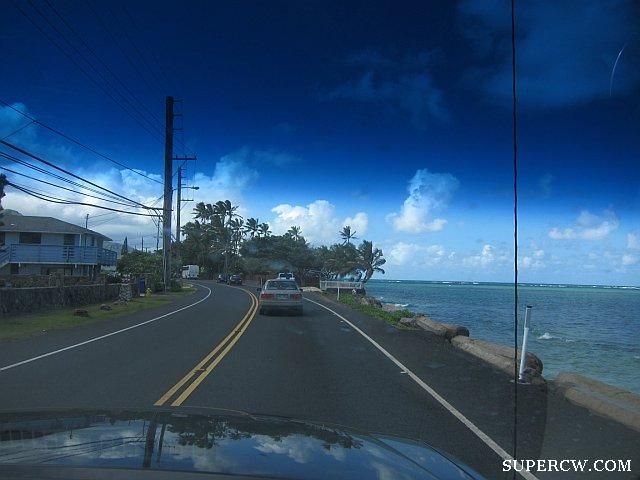 and saw chuck mitsui, who also has a film premiering at HIFF next week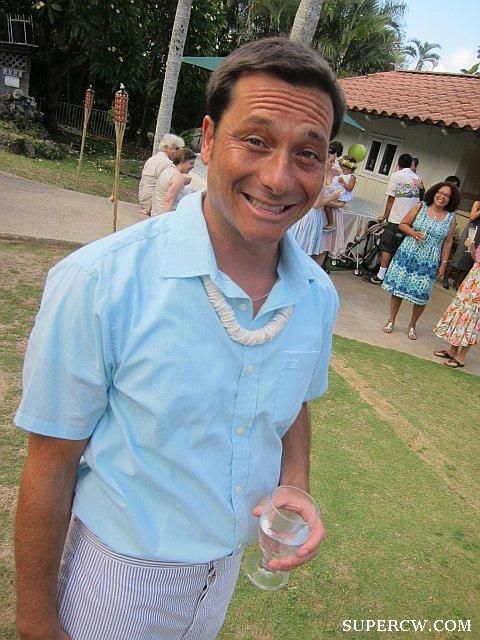 and he is also marrying my best friend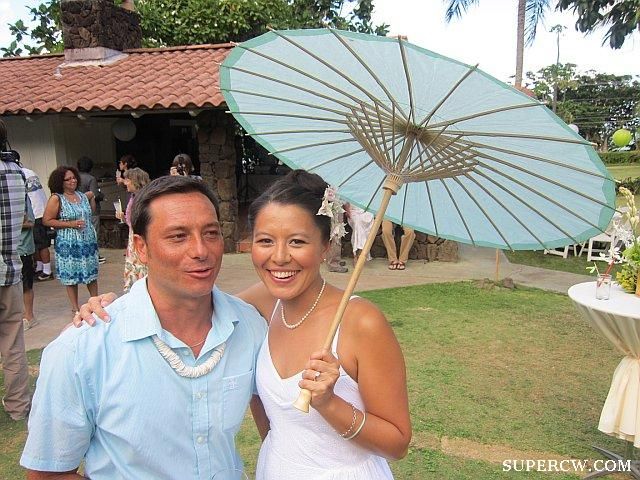 that's one awesome dude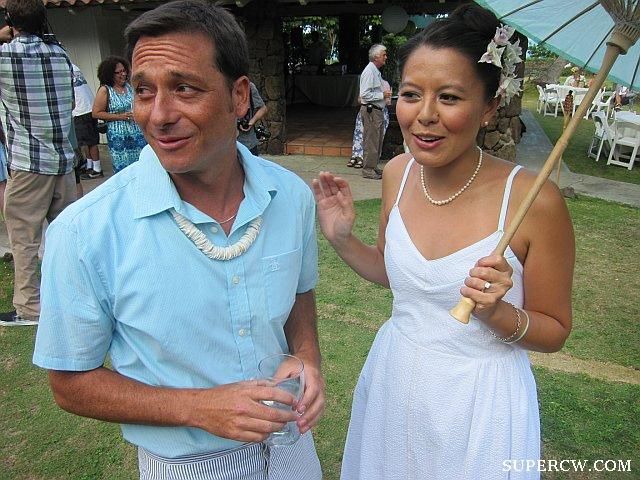 KIZAMU GOT SO TALL!!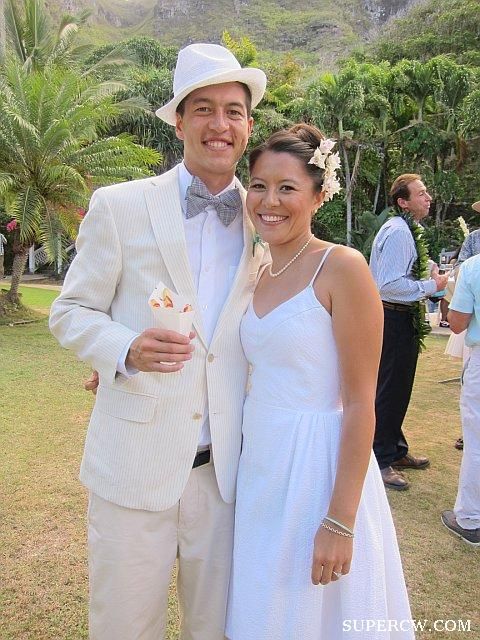 and no we didn't miss the ceremony. this was actually just an awesome wedding. where there was food being passed around, a bar open, and zanachuck mingling with everyone there before the ceremony.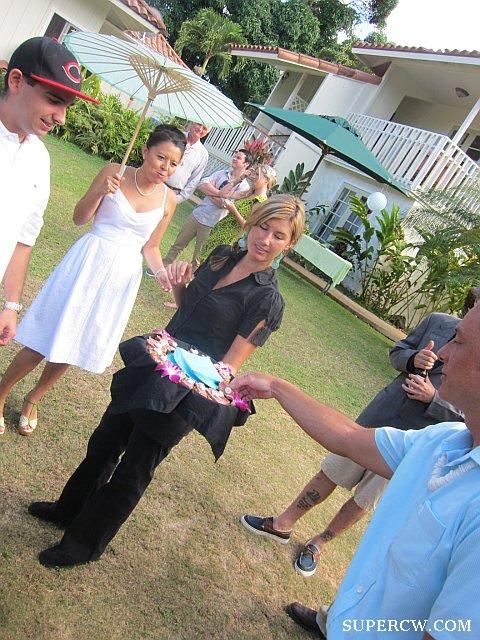 and the food? awesome french fries.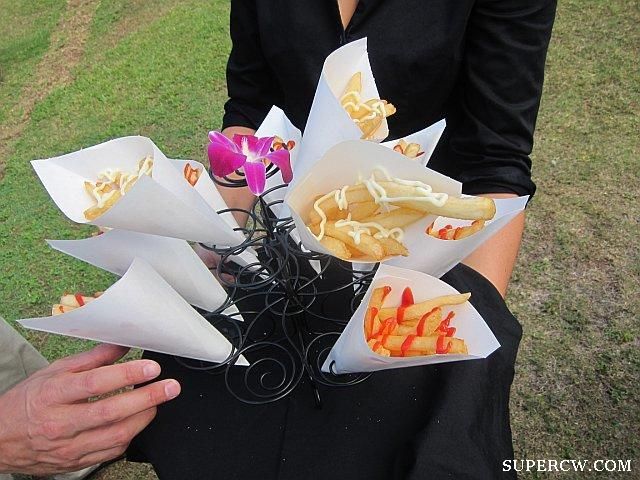 i cheated (i had to) and had a bite of one. most delicious thing ever.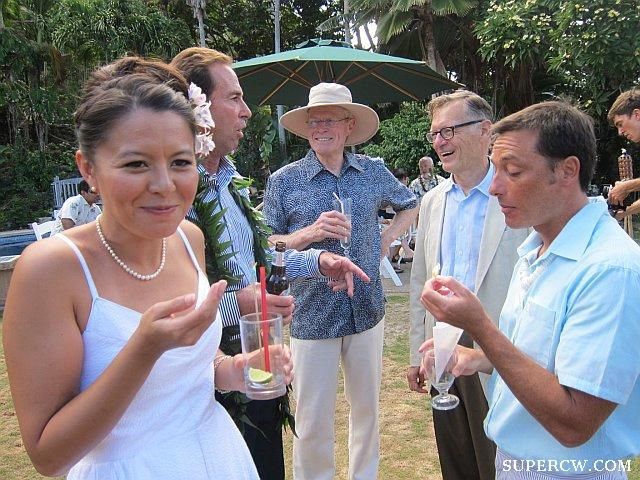 chuck introduced me to germ who introduced me to sean reilly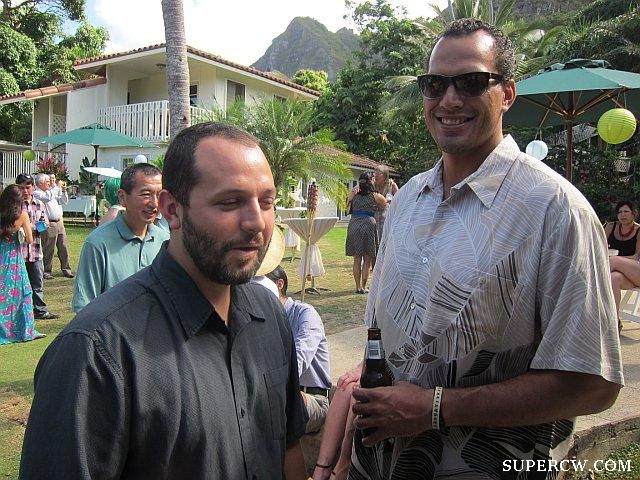 joe who moved in with zana a million years ago when we were all single and rice who is the coolest most down to earth smartest woman i've ever met ever….. IN A DRESS.
mama mahina i'm addicted to your tumblr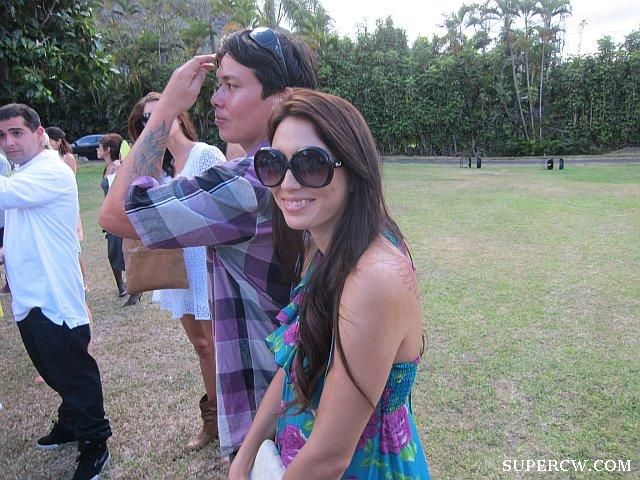 zana with her dad gerry who has a huge show coming up in seattle and also the coolest dad ever.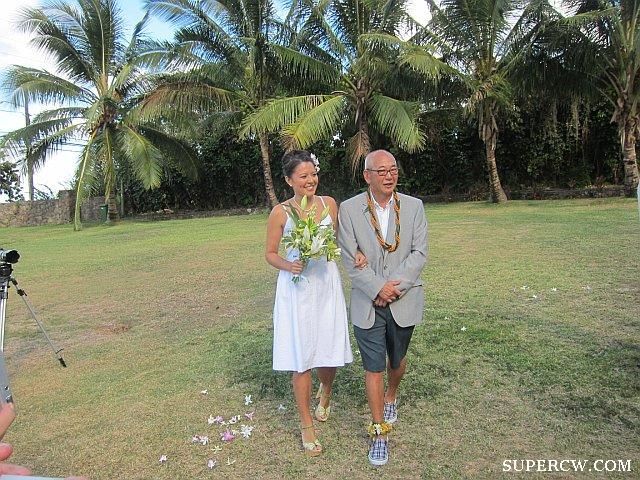 and this was just lovely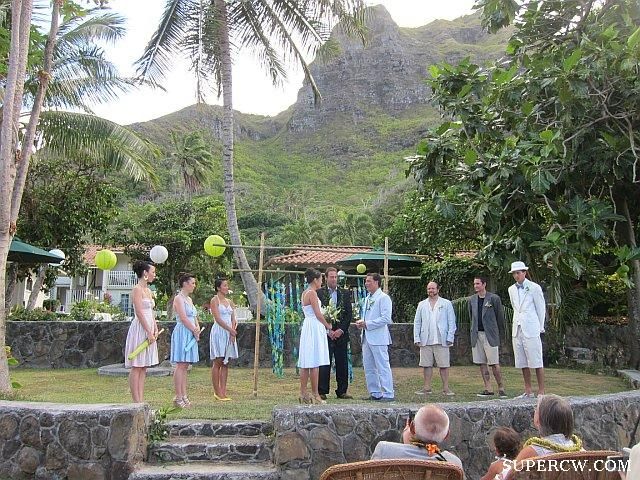 i'll summarize: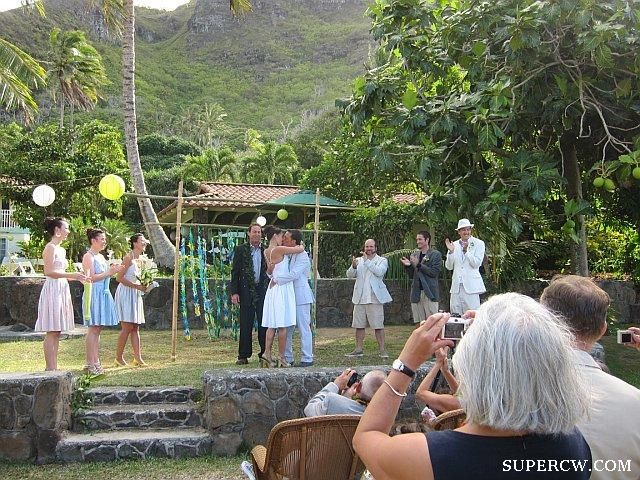 i was trying not to cry. i might have cried.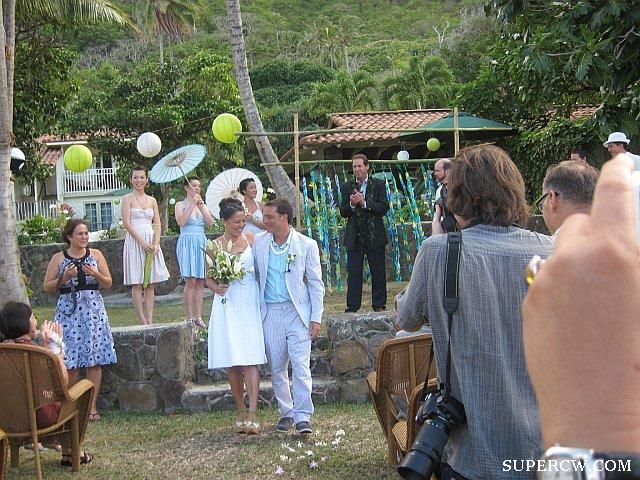 jef hartsell and eri are hapaiii!!!!!!!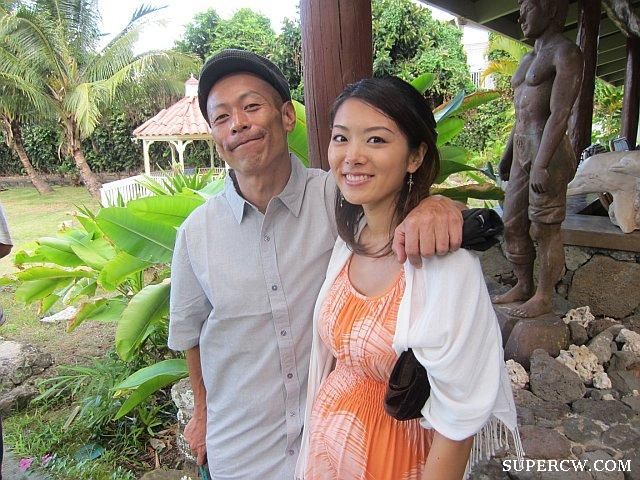 chuck had to punch someone out the night before.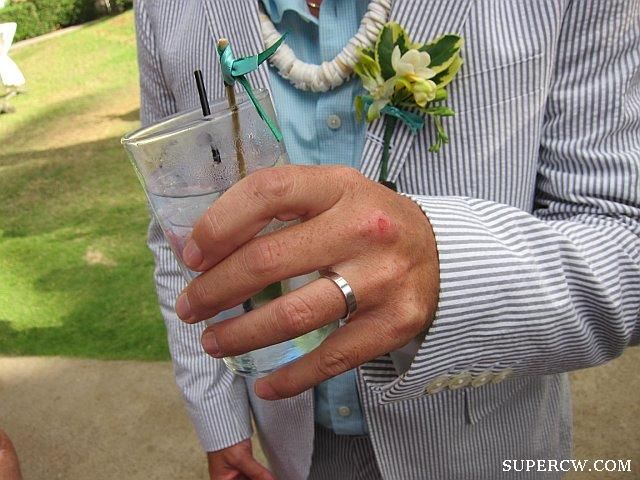 i was just guessing about chuck punching someone out by the way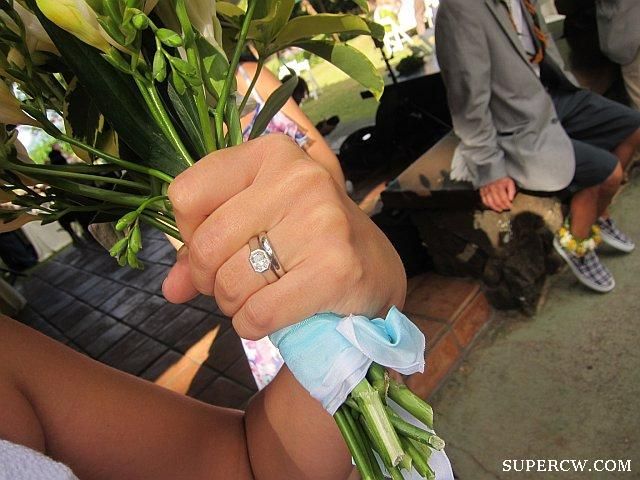 zana (of course) made the dresses for her wedding party
and everything chris lam has on right now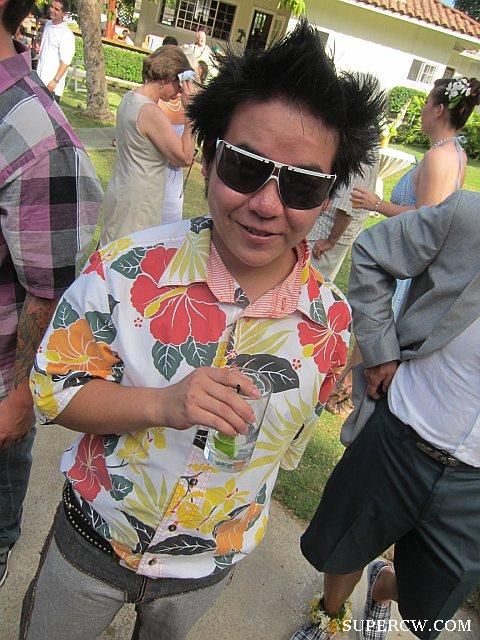 sean payne and aaron mcmullen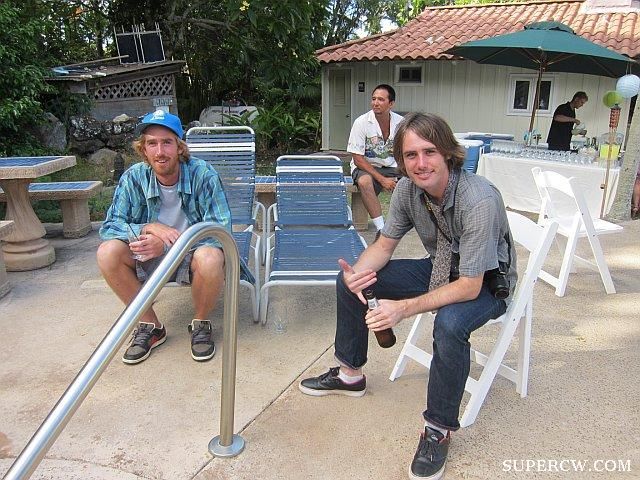 sean reilly eventually jumped in the pool. like you really thought he wouldn't.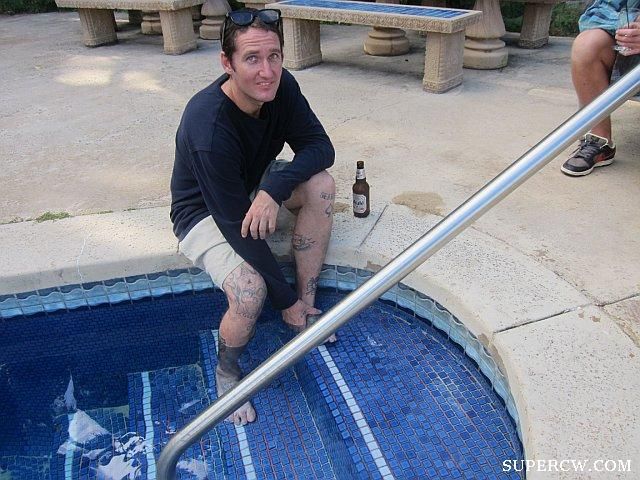 then he gave pretty much THE funniest speech/toast thing ever.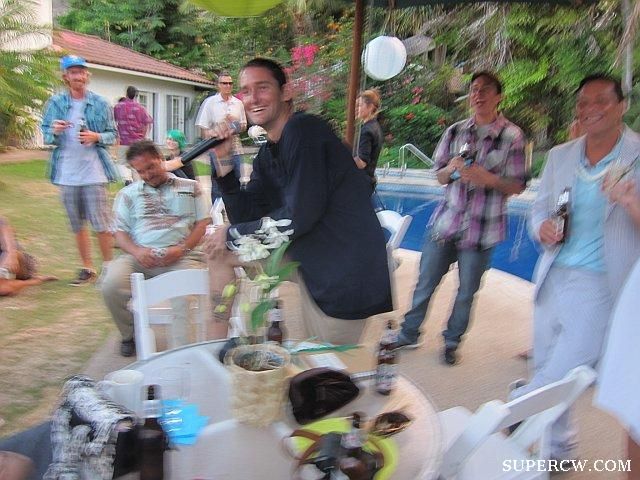 someone got video. you have to see it.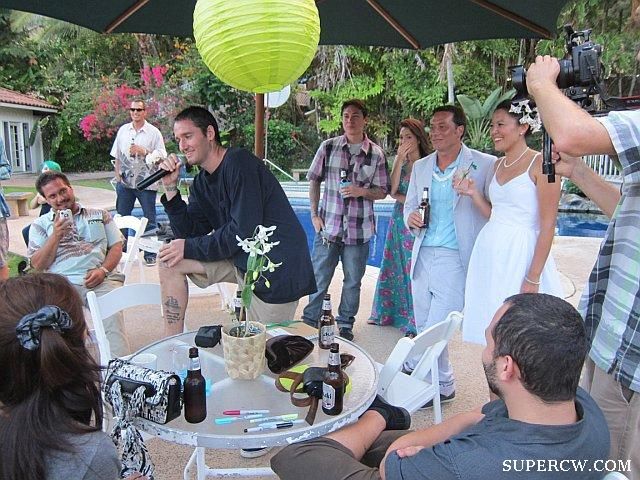 omg mako does that thing take VIDEO?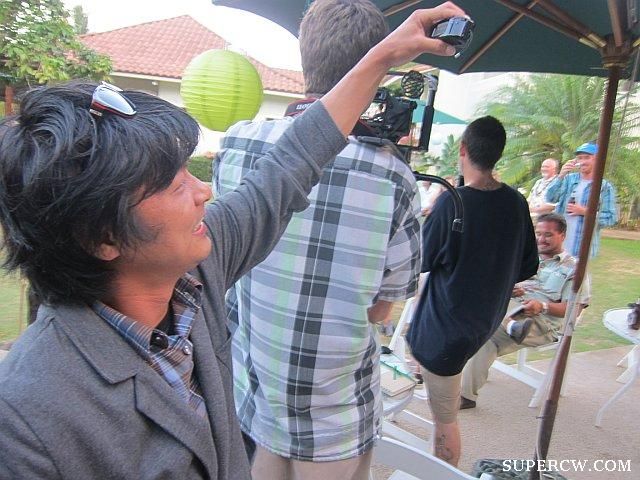 it was definitely a beautiful day for/in Kaaawa.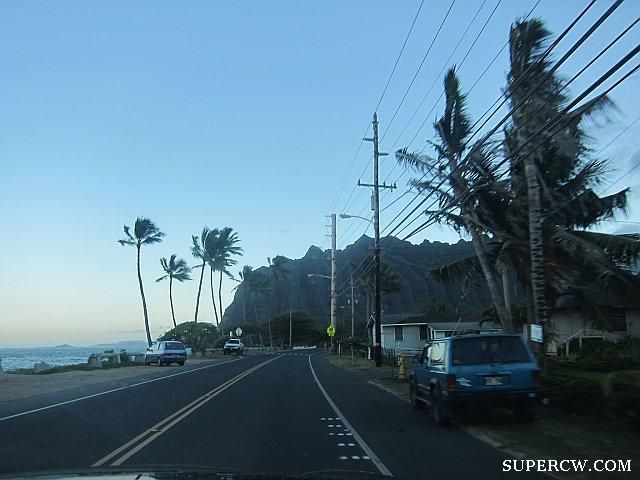 still made it to thirtyninehotel for their big 6 year anniversary party…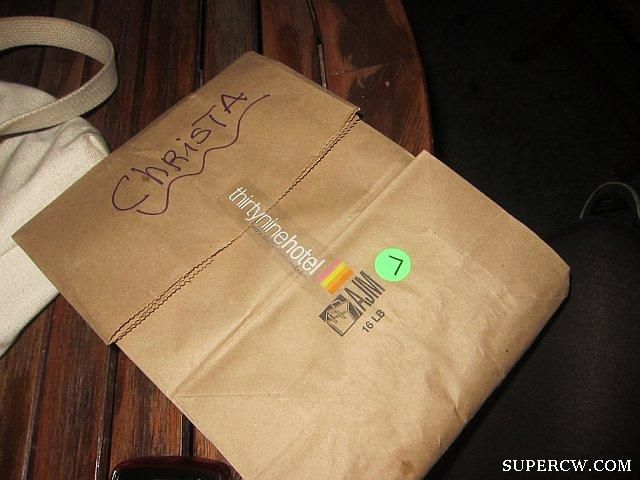 this is the place that shaped everything on hotel street by the way. in case you didn't know already. and they never once compromised anything to stay there.
owner gelareh and resident dj mister grady gillan. of aloha friday/keggers of yore/three frames and gradygillan.com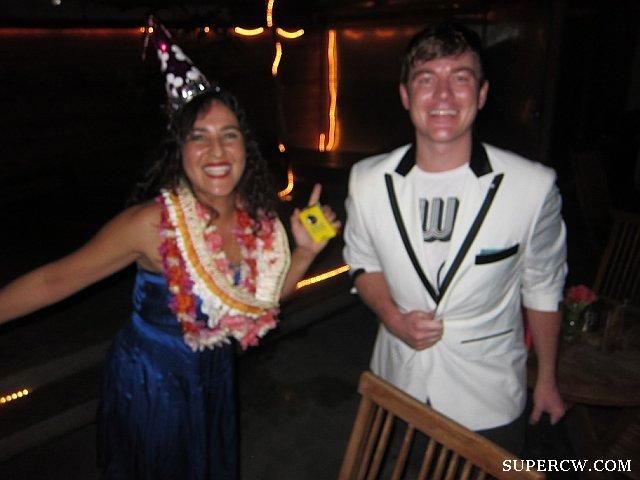 selena's DRESS. i wish you could have seen it.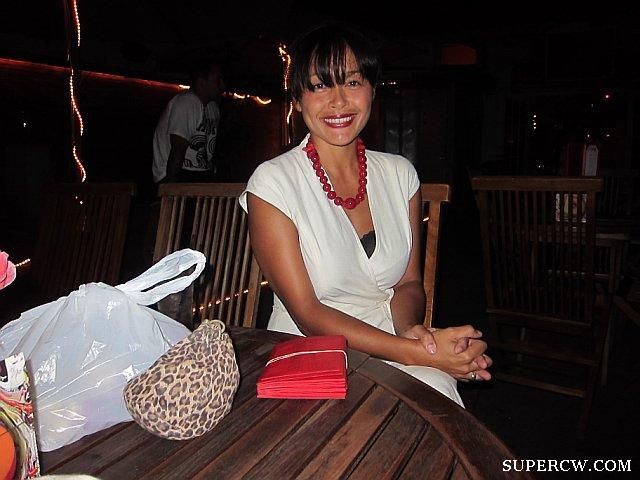 chef's OYSTERS. i wish you could have tasted them.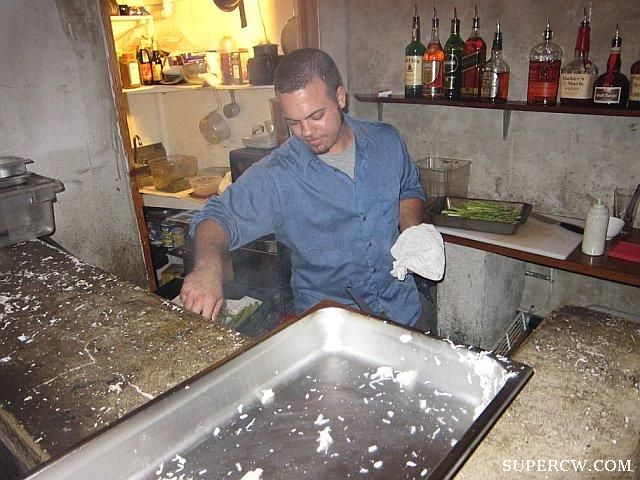 because the photo does it zero justice. that's some kind of fruity spicy chutney.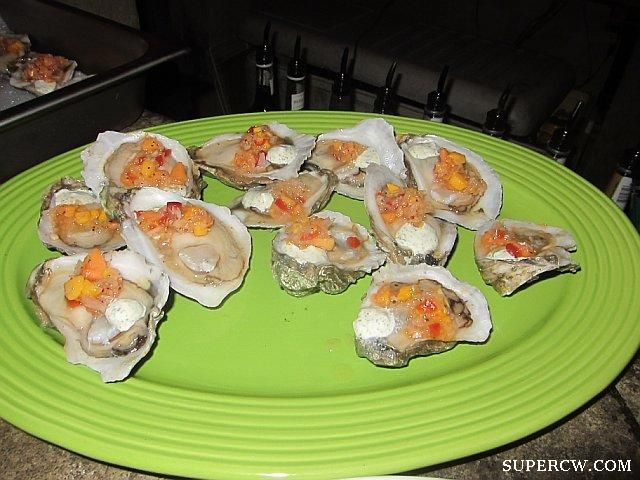 those were the shirts we got. ZANA made them!!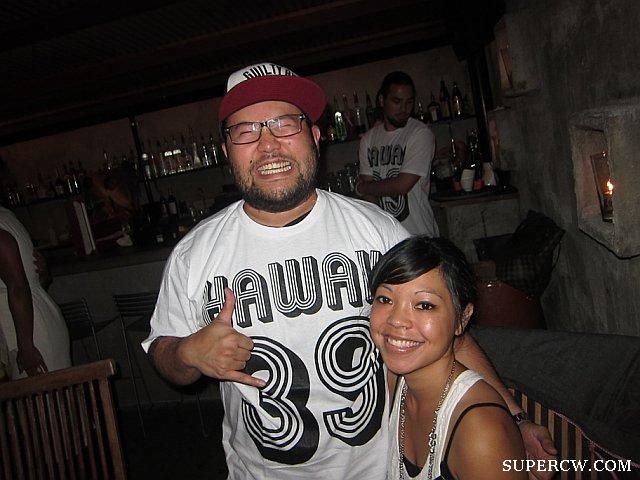 kentaro!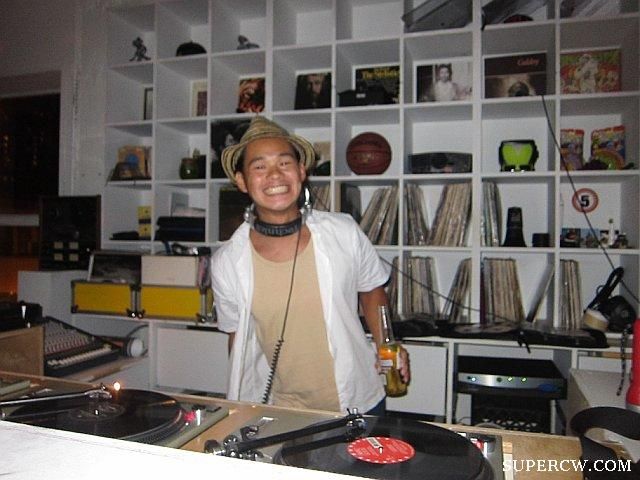 the fact that the Edition people made their way to chinatown to say congratulations said a lot. i mean, it's not like they don't have a PILE of work getting for their big world premiere this weekend. but hey…real recognize real.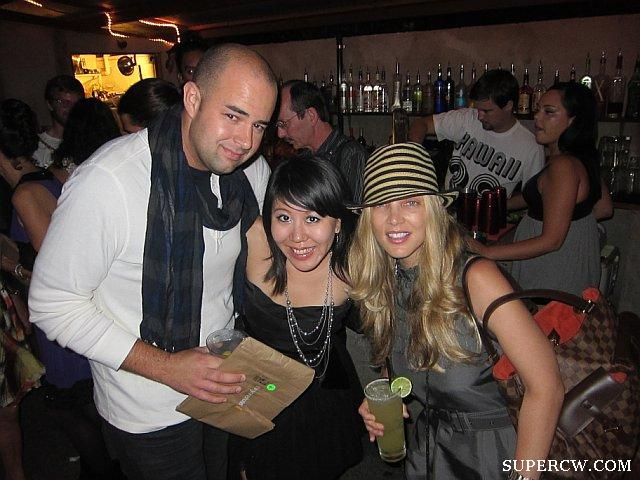 that's christine renee. she is just oh my god. not real.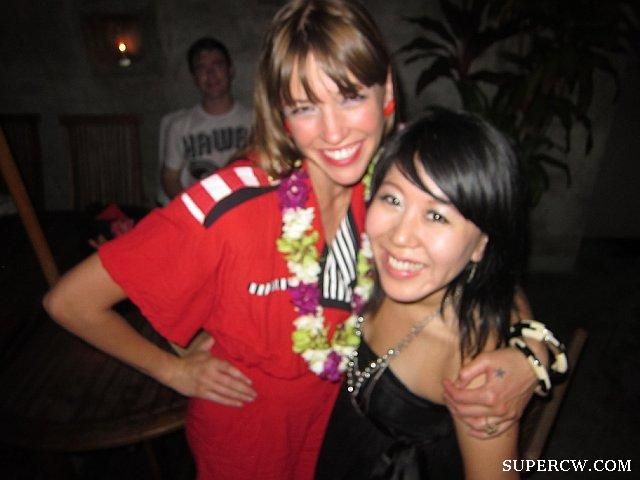 kurt and omgwoahamazingaaadjfksdfkj artist eli baxter mid-party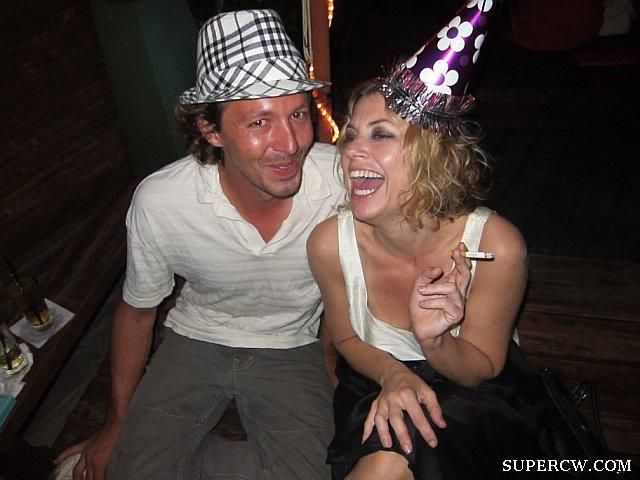 mark chittom was flown in from new york. he told me the best story about a day trip he took with ivan and francis. because that's what mark chittom is amazing at (besides writing). telling stories.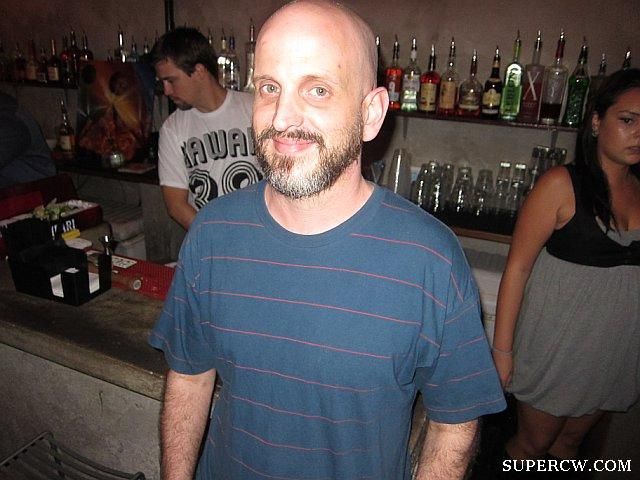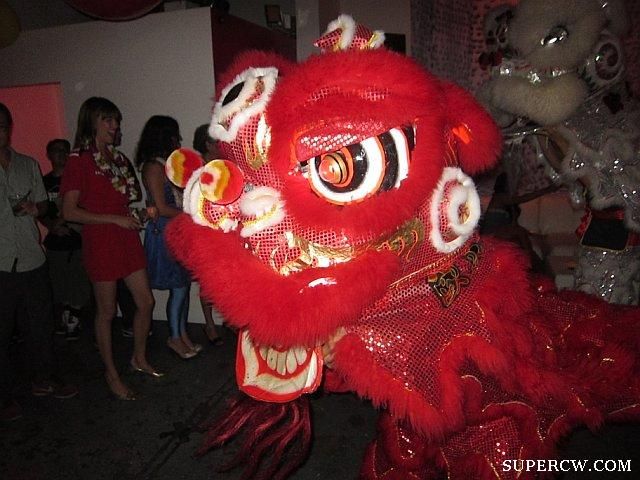 christine's husband made a really cool arty light show that was custom built for thirtyninehotel…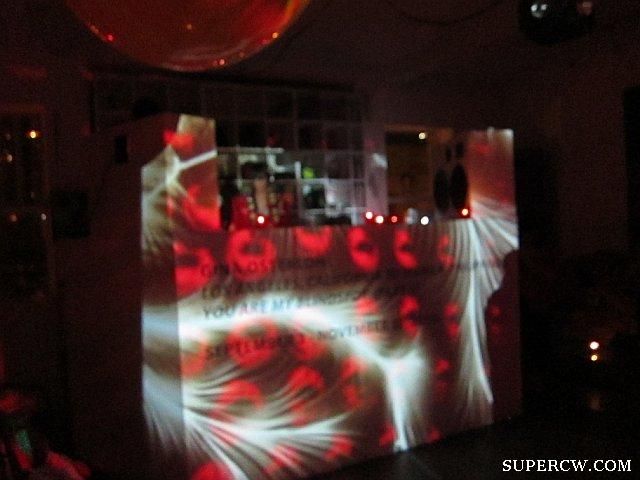 …and yes, sorry, i did say christine renee's husband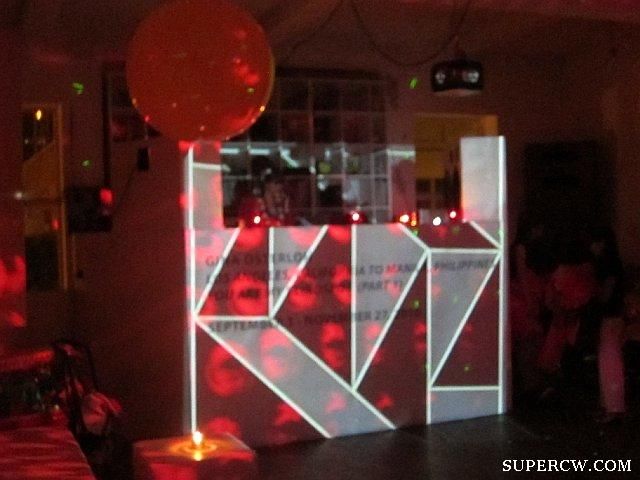 the dj booth was transported to another land tonight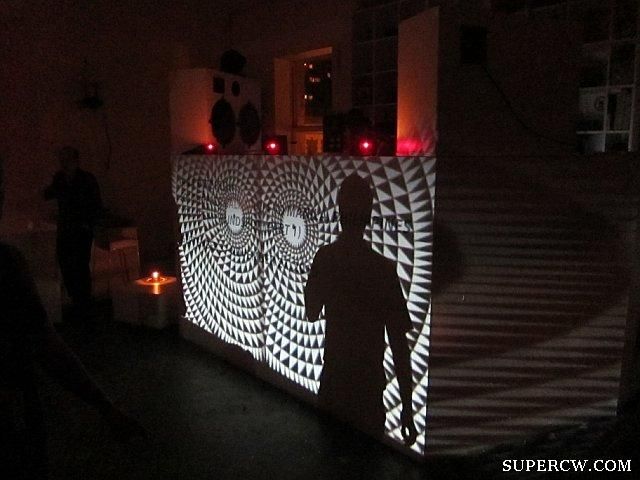 daniel went *poof* and it was 2008 again. when we used to always come party at thirtyninehotel.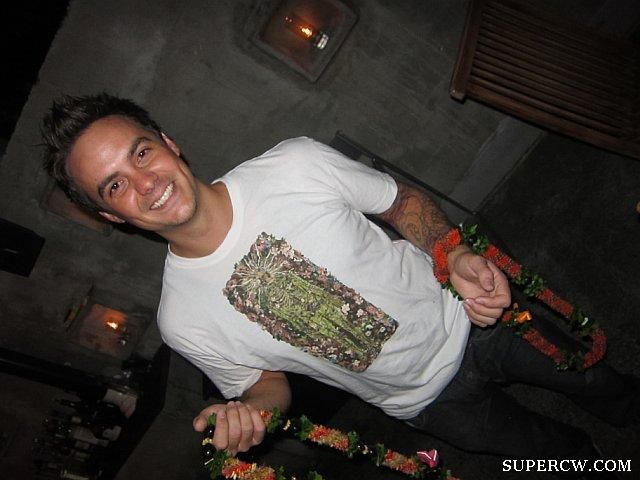 then he went *poof* and it was 2010 again, because he can finally now twitpic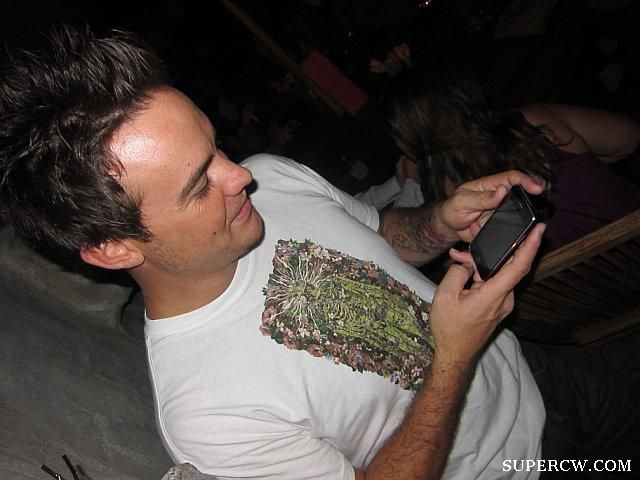 he was like "please give me something besides a vodka tonic" to the bartender and they over delivered as usual. we have christian self to thank for that.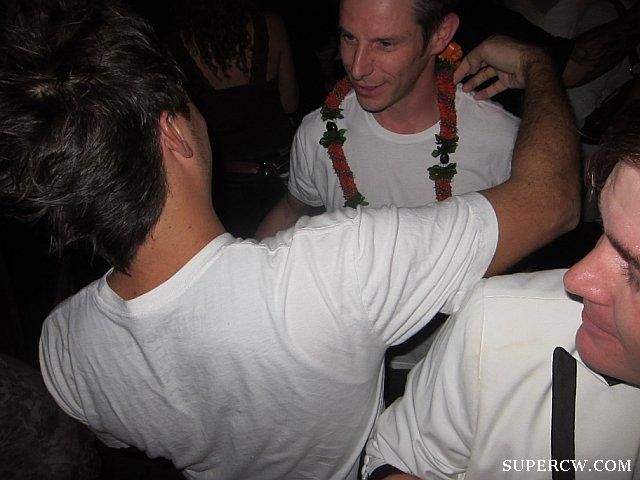 i lurked the manifest from upstairs to check on the zombies…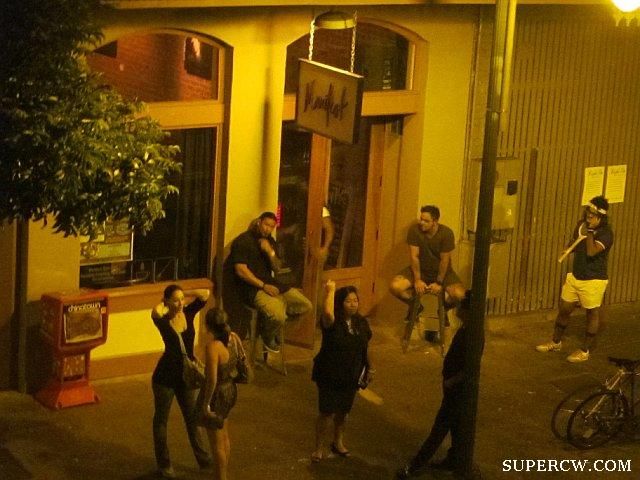 then i went downstairs to see them up close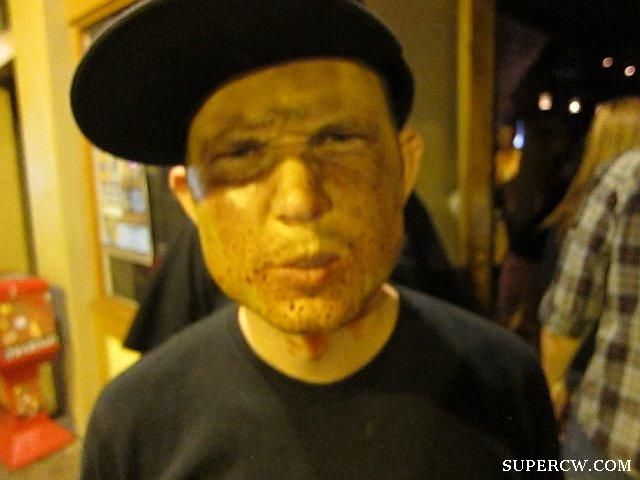 justin was cutey-zombie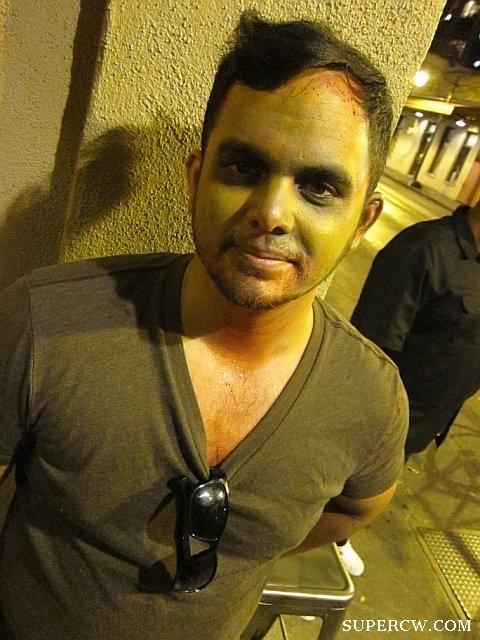 brandon was hung-over-from-crazy-box-the-night-before zombie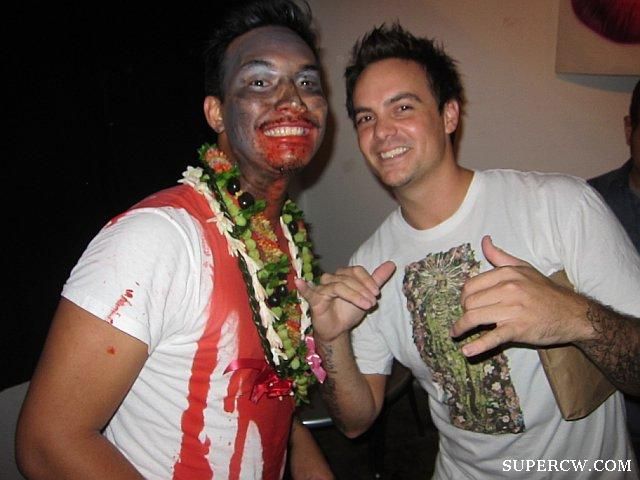 james ramsey was like "hey i brought makeup" and justin was like "hey i can do your makeup" and i was like "……..ooookay"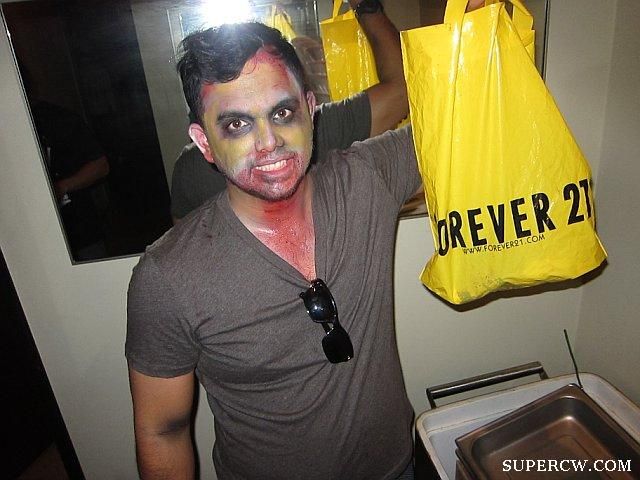 so anyway, this is why i looked the way i did when/if you saw me later that night at thirtyninehotel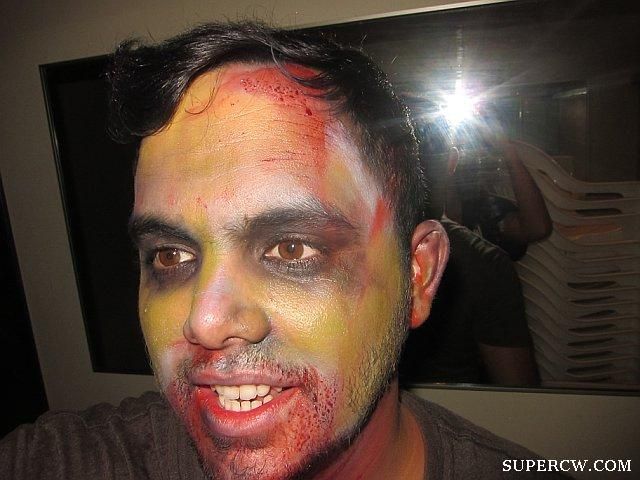 brrrraaaainnnsss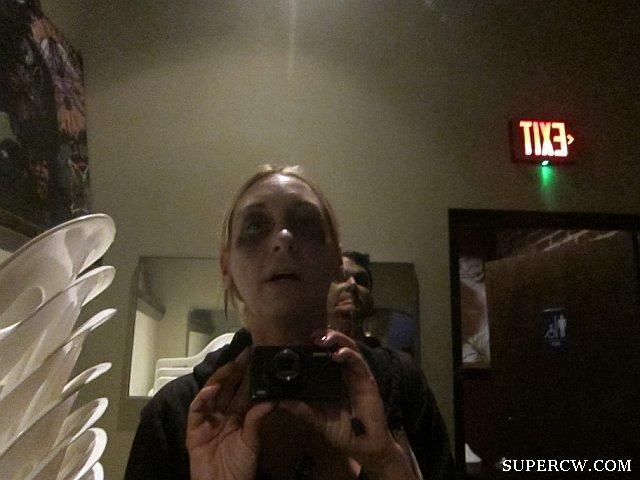 ps: this was brandon's *actual* birthday party. HAPPY BIRTHDAY BRANDON!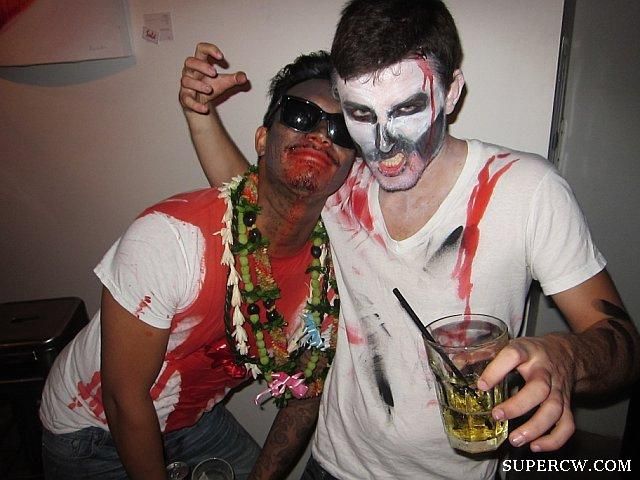 kyle is becoming one of my most favorite djs to dance to lately. dude can experiment like a champion.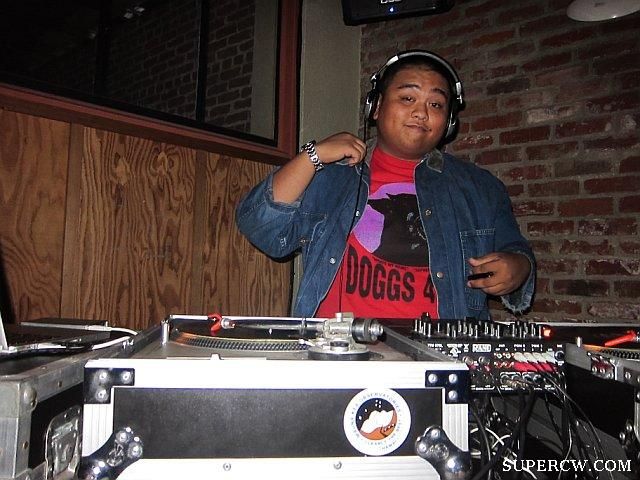 the other photo op i TOTALLY BLEW of aaron martin and his lady. they were dancing zombie machines tonight.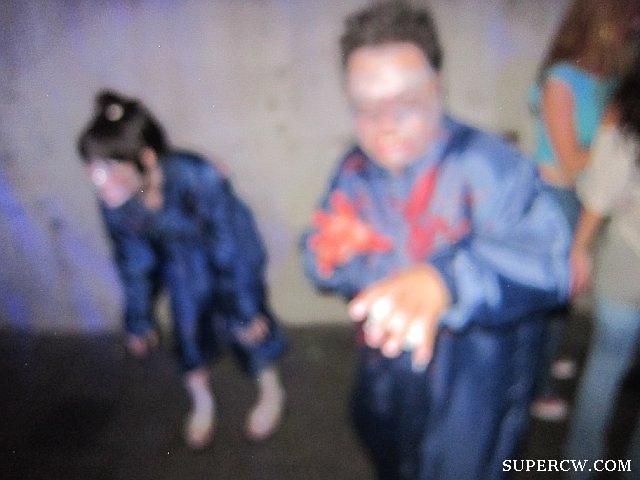 here's the rest:
oh and john hook, by the way, had his zombie face down. i can't wait to see his pics.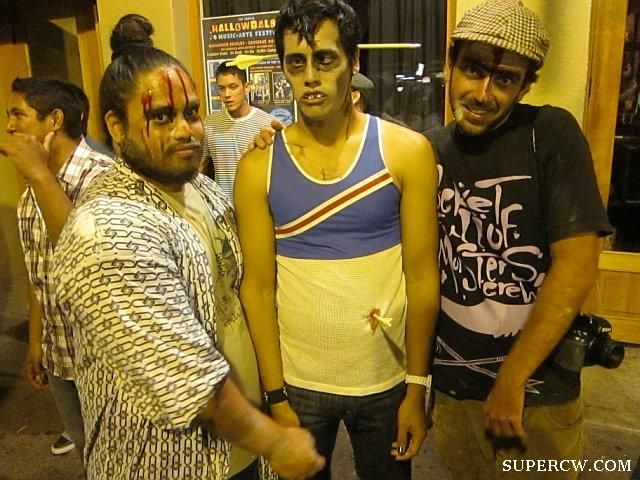 meanwhile at thirtyninehotel, christine was STILL going off. best music i've heard since… the last thirtyninehotel party :)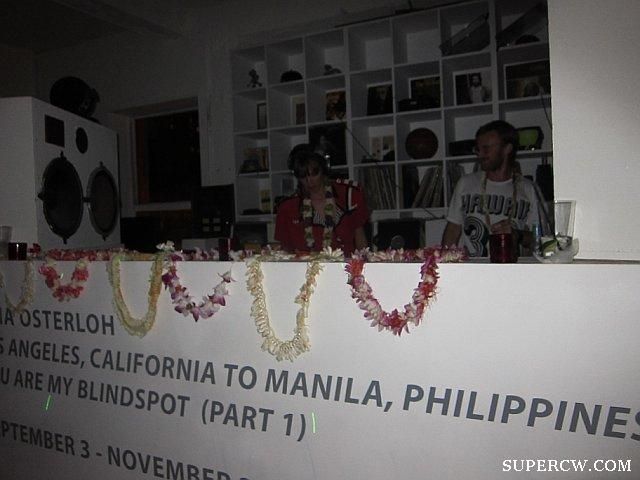 chef was serving oysters on the dancefloor….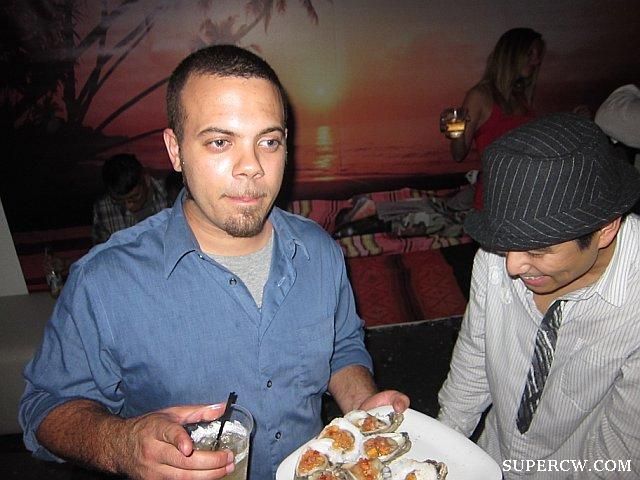 is
NIKKY back in town and MALEKO was out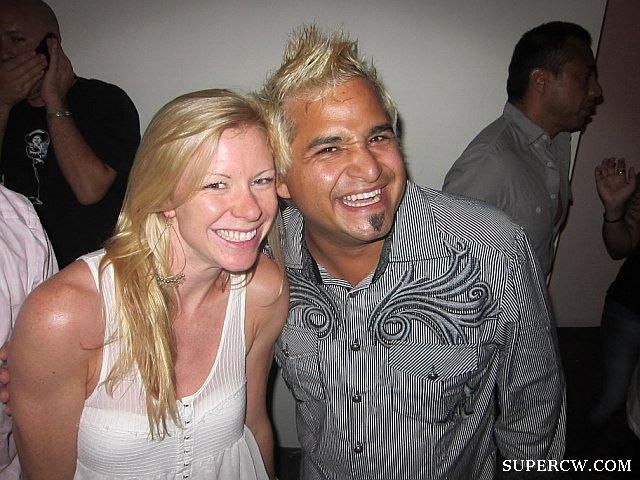 …and gelareh DID climb up to the very top of her speakers tonight. hotel street matriarch.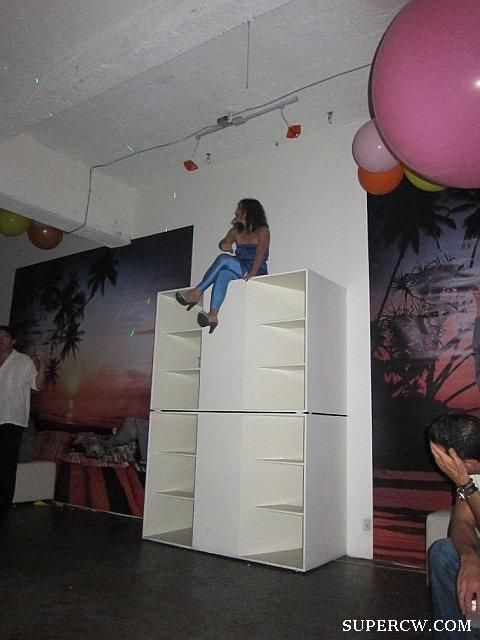 thirtyninehotel. for LIFE.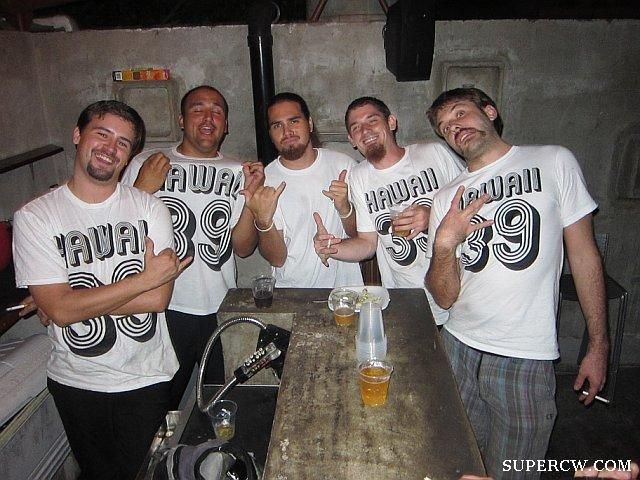 well anyway. that was my week.
see you this weekend…. ECILA is finally having it's world premiere at HIFF. what has it been, like two years we've all been waiting? don't sleep on tickets people. get them now. i'll see you there.