so out of courtesy to the honolulu weekly i usually try not to blog until after my column drops. this week? nah. mainly because the whole first half of this (let it load. it's long. good and long.) is from like 2 weeks ago anyway.
you probably don't know how much i skip over, by the way. there's lots. i usually can't get to it all even though i want to. wait forget i said that. it's so not a chore. never was. it's love. just like HIFF (miss you already):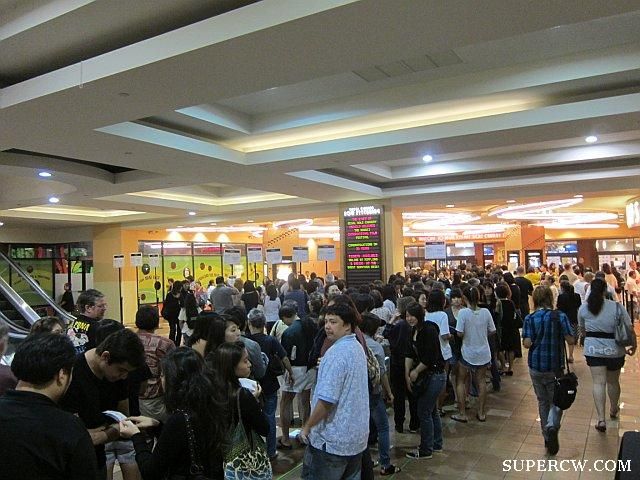 so ECILA is finally premiering. many of us thought this day wouldn't even happen. the pooleys were on set the day i was. only they had way bigger parts. i was book signer #24 by the way. you can see it in the credits too :)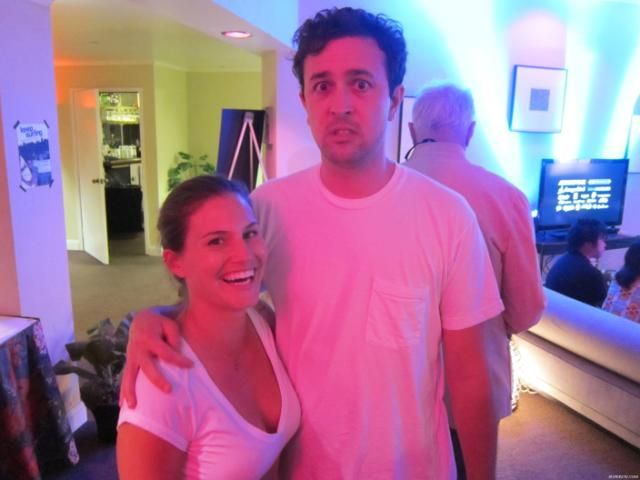 this was the HIFF cafe upstairs where you can order beers and use their free wi-fi and eat Aloha Salads and hang with cool people. waycool.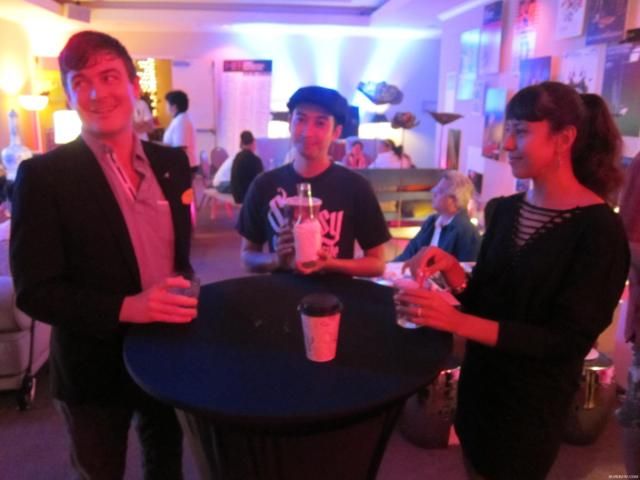 can't believe this was finally happening. ps: i still want to buy that car.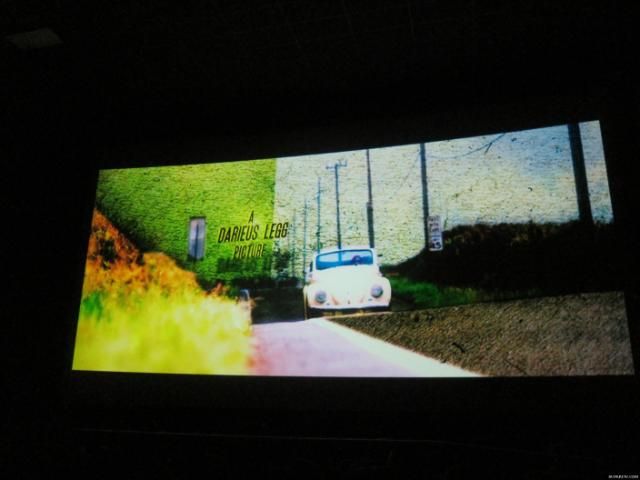 i may have said that you wouldn't see pics like this from me at HIFF cause they all suck, but i couldn't not post this one.
who cried when cyrus gave the brotherly love speech, by the way? WHO!
if you didn't cry then you're a robot and must be destroyed.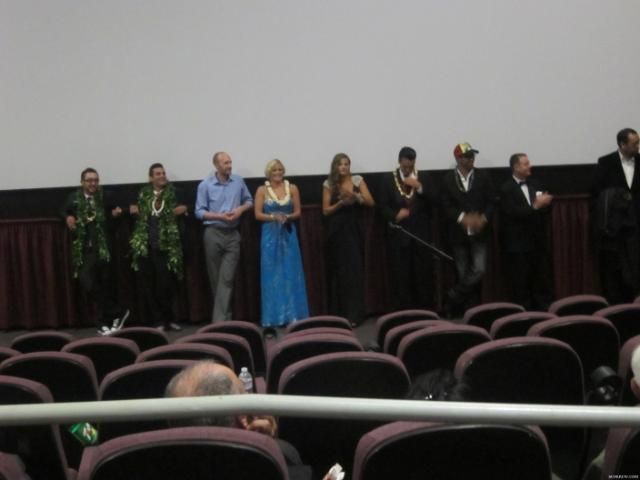 went to shake & pop after (duh). saw these two there (duh).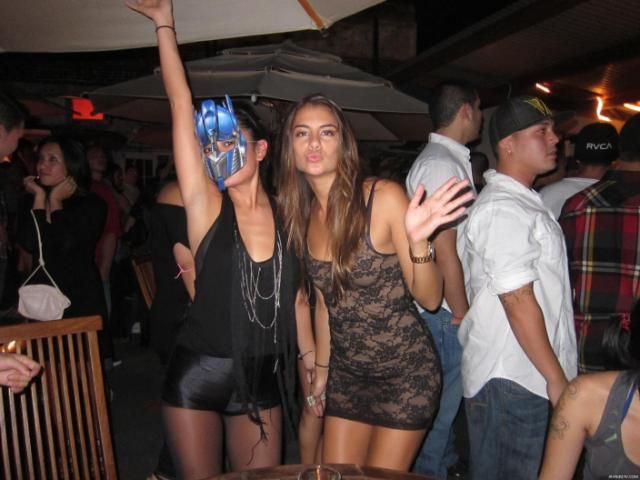 then checked out the big after-party for the ECILA permiere at soho. robert and i met here a few months ago and he told me everything he wanted to do for the party. tonight it looked pretty much exactly like how he said he wanted it. that guy is a producer-genius. very awesome, the club was totally turned back in to the movie set. loved it.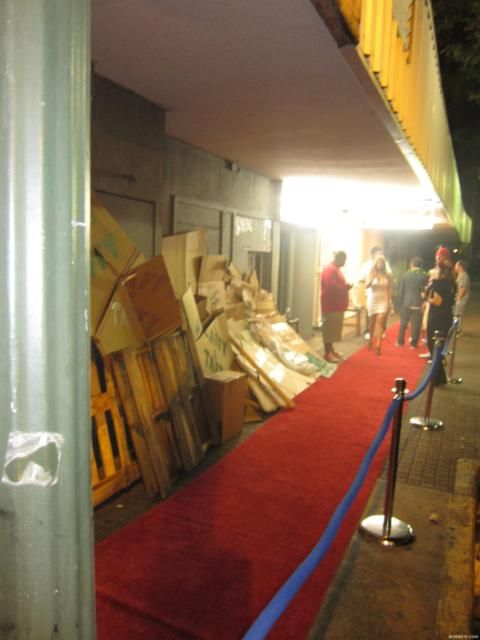 they even had the pink moped on display in some random elevator shaft that i didn't even know soho had.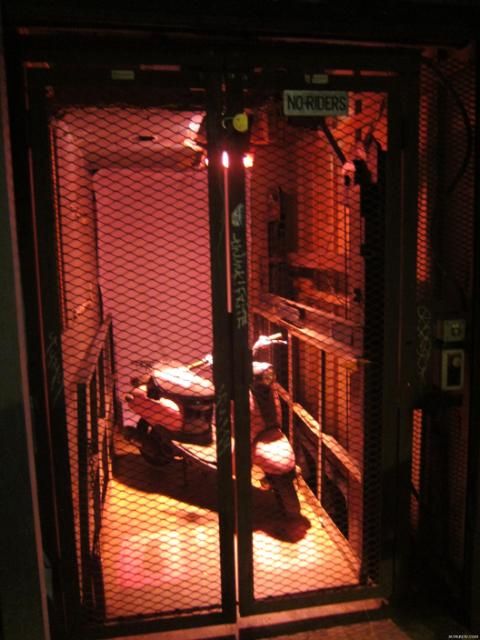 robert the producer, brandon spencer the film maker, tui the slam poet/grip, alexandra the actress and greg doi WHAT'S OVER THERE!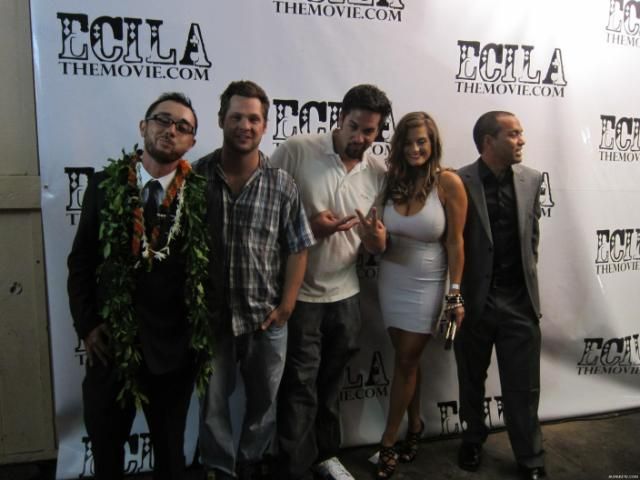 inside was like a dream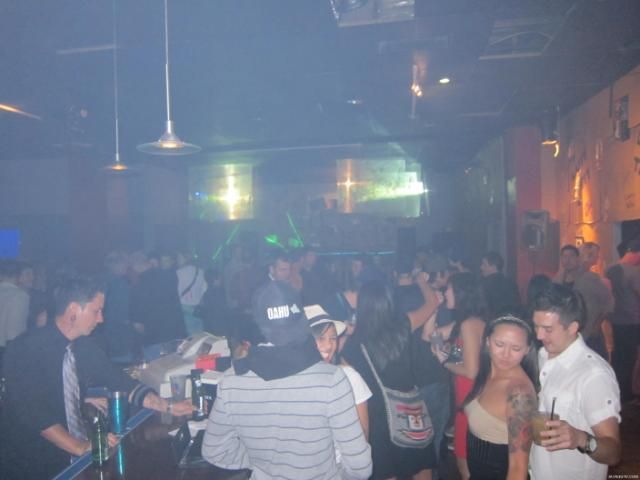 so paul made these book covers! and i was holding one in the movie as book signer #24. i was touching something paul touched all day a year ago. i dunno. just that.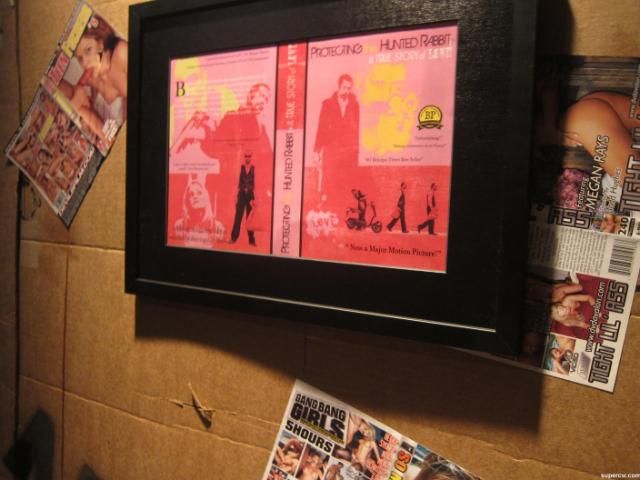 chinatown news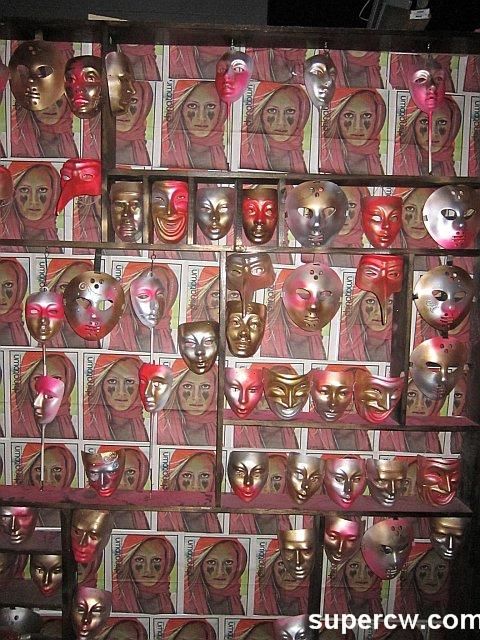 the big room was completely repainted and totally awesome. leave it like this forever, daniel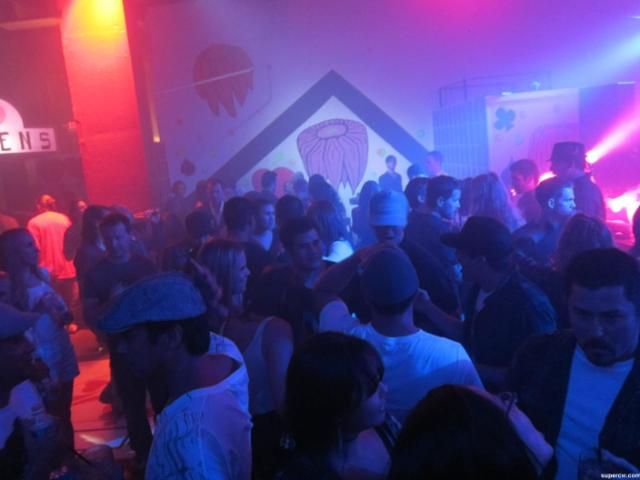 everyone was in celebration-mode to say the least. two YEARS of waiting. norman tansey.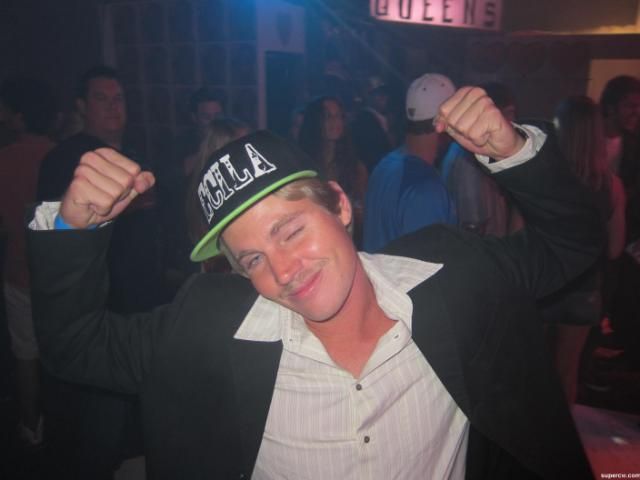 michael romano who was also in like 90% of the production credits at HIFF. welcome back to hawaii.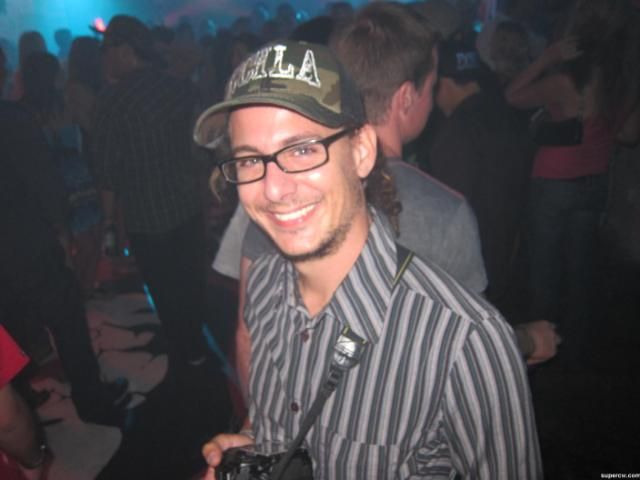 so when i took a pic of natasha earlier that week at the ECILA hat party (one of the things i had to regrettably skip over to make room for everything else) i heard her saying "does this mean i get to finally be in your blog?"
now, i hear this sometimes. i'm not going to lie, it never gets old.
but when someone like NATASHA says it just god damn.
i might have fainted a little.
we. LOVE. natasha.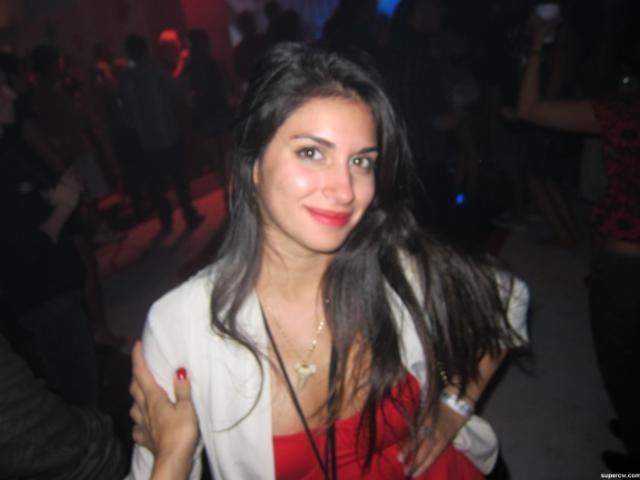 fresh cafe was out <3 <3 <3 <3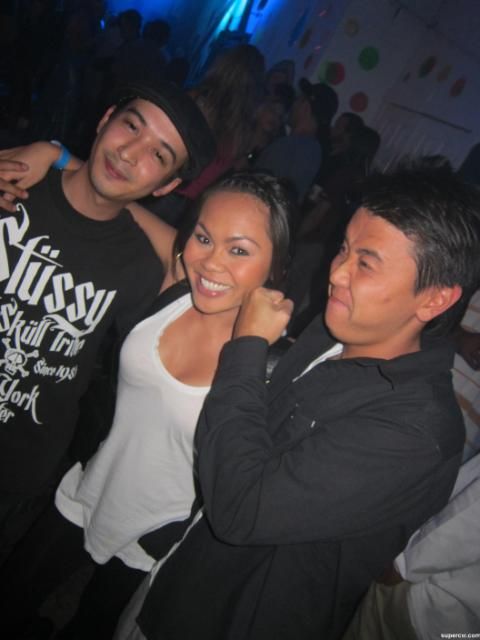 so was everyone else. this is soho, people.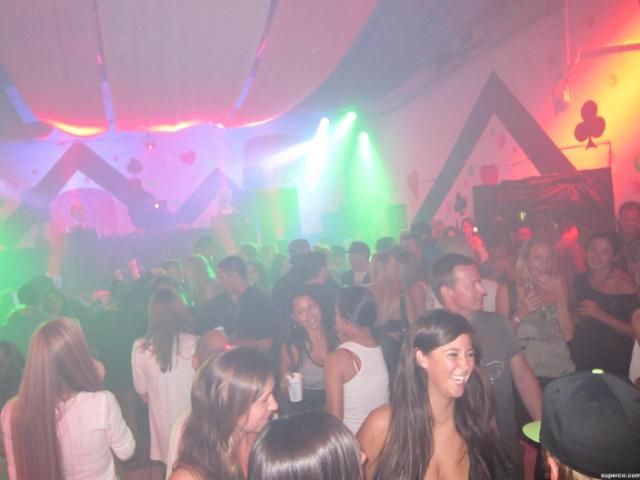 then i forgot my camera for chuck's big HIFF premiere of One Kine Day. VERY bad. i had my blackberry though. somewhat good.
so proud of this dude, dudes. also of Nalu there in the yellow hat. first time acting and he was amazing. stole the show as far as I'm concerned. get your headshot and stuff together bru. you're so totally going to be famous.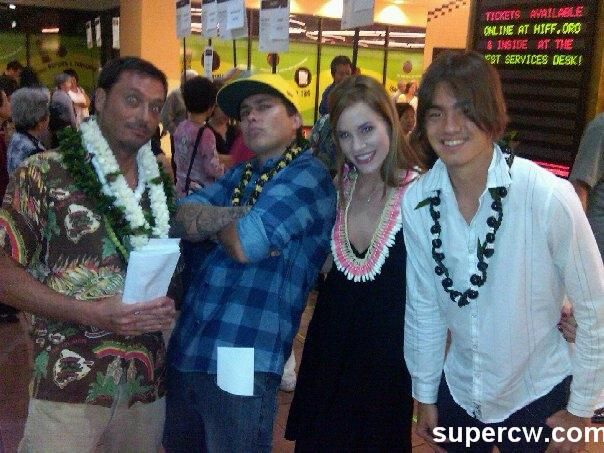 christa allen was good too, but it's to be expected from, like, real la actors.
so anyway, congratulations to Chuck – he won the audience award for best narrative. and congrats to him even moreso that zana is his wife :)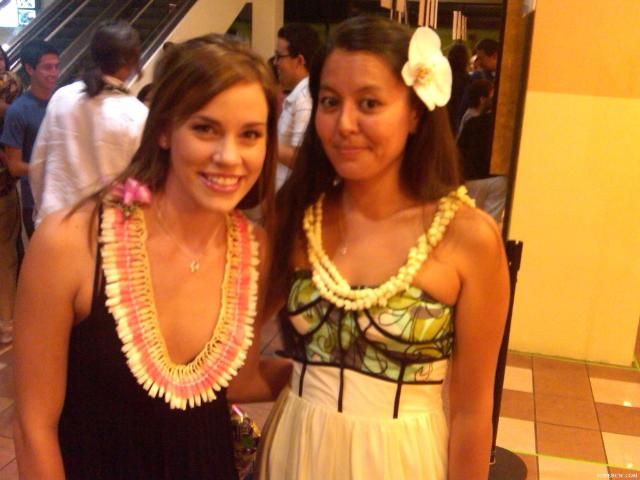 then it was last wednesday. i was the first person at Next Door. wait no, ara beat me. but definitely there before all of you. KRISTEN IS 21.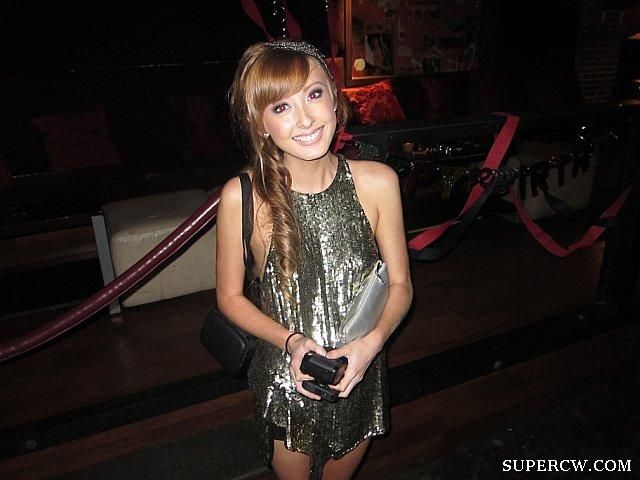 love this girl like you wouldn't believe. you get two.
no THREE!
why? well, i mean there's the obvious. she's so cute you could just die.
(aaaaaaa! death by cute!)
then there's the whole waaaay-too-down-to-earth-for-a-hot-chick thing. the quickest way to my heart. this is our new gen people.
then there's also the fact that she's been reading supercw.com since she was 16. SIXTEEN.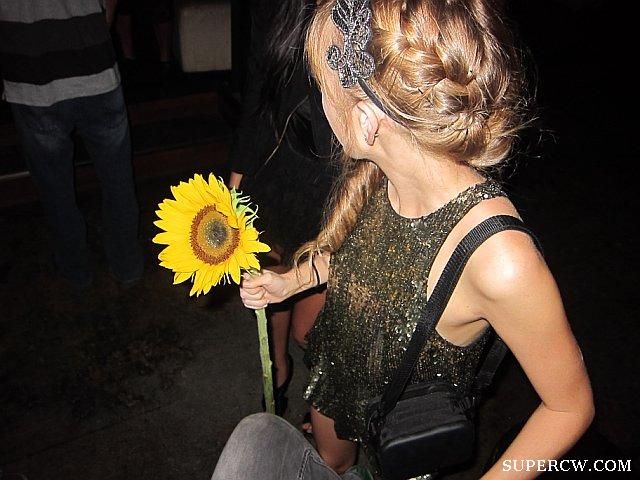 then kiani rolled in and bought a round of super shots for pretty much everyone within thirty feet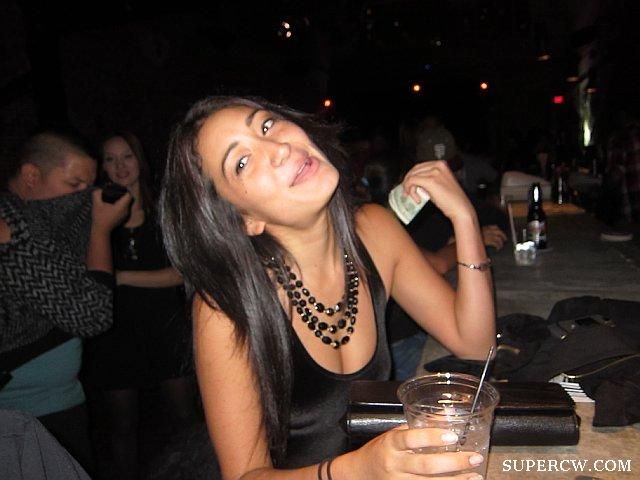 the most beautiful thing in the world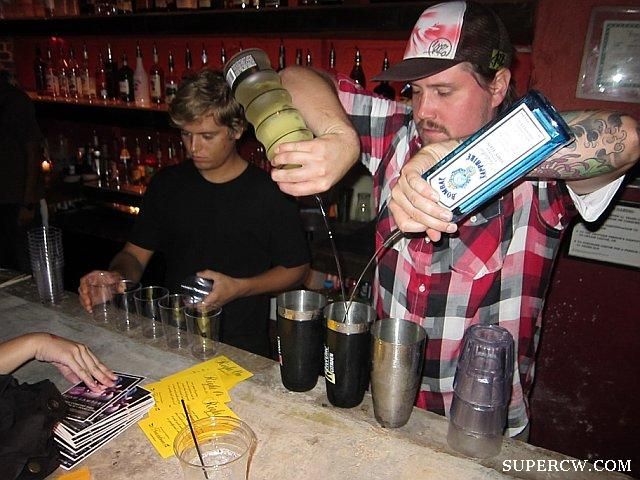 have you tried one yet? SEE ME!
happy birthday sweet thing. mahalo kiani mahalo hipsters mahalo all the paparazzi in the background that caught this moment from every direction.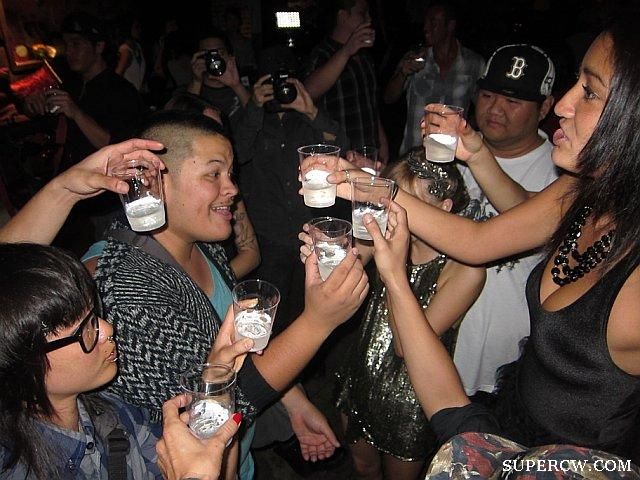 so starchild doesn't drink so much …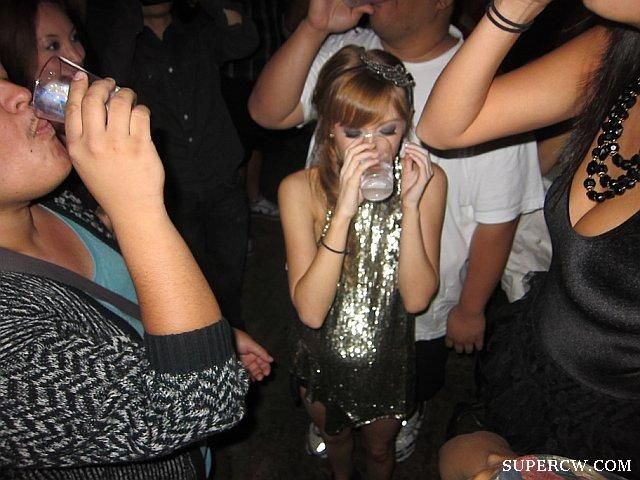 … she likes to just cruise em mostly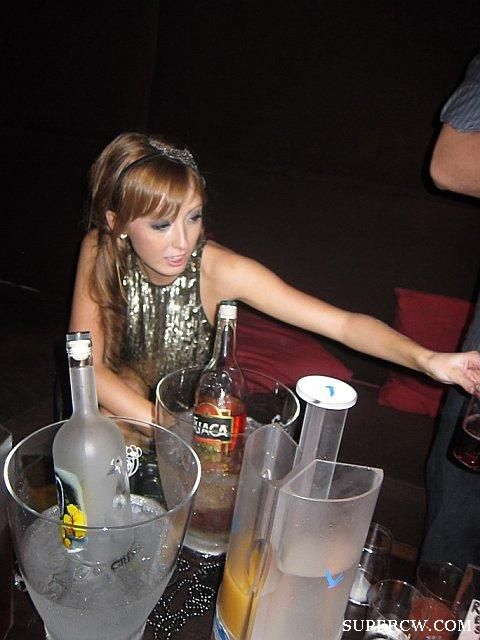 ps: Lance and Angie you guys should totally go as each other for Halloween. Angie all you need is a contrast t-shirt and lance a lip/nose ring.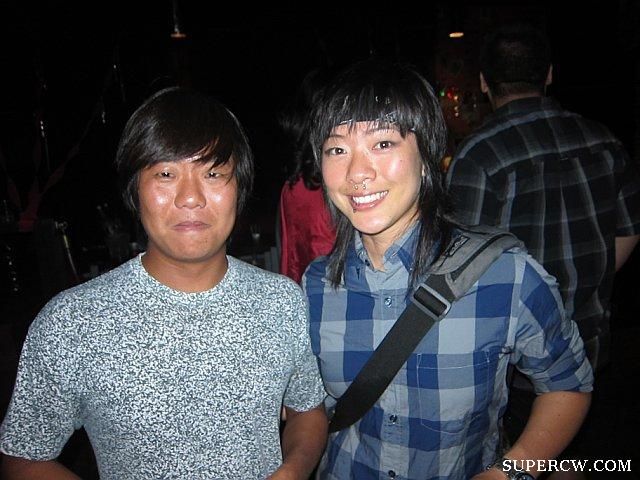 nocturnal sound krew showed up to say hello to kristen…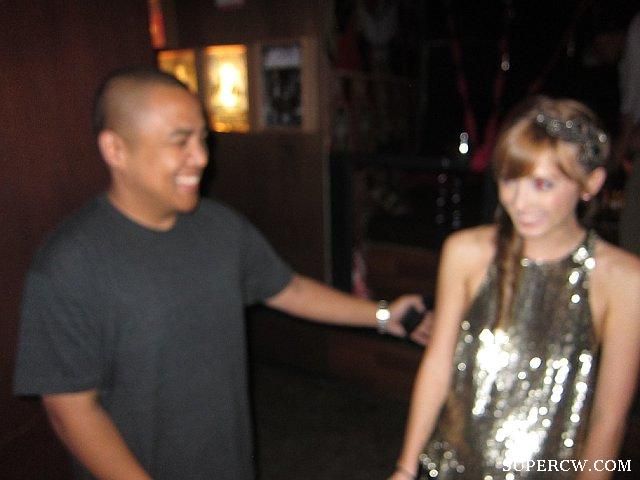 ….she was beyond hyped on this.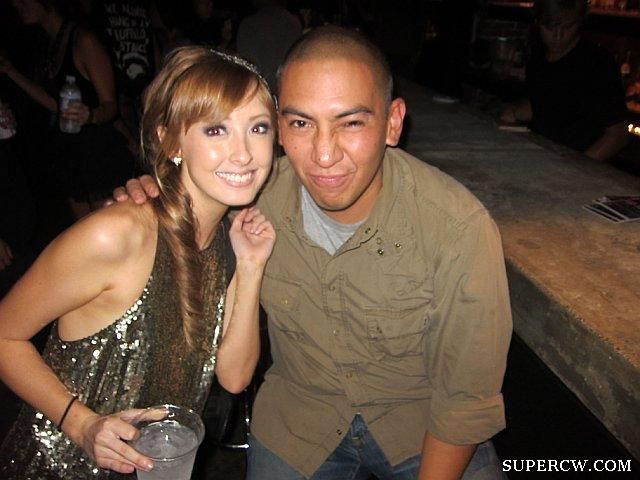 oh! it was wednesday. tonight was the ECILA hat party. grey! where's your…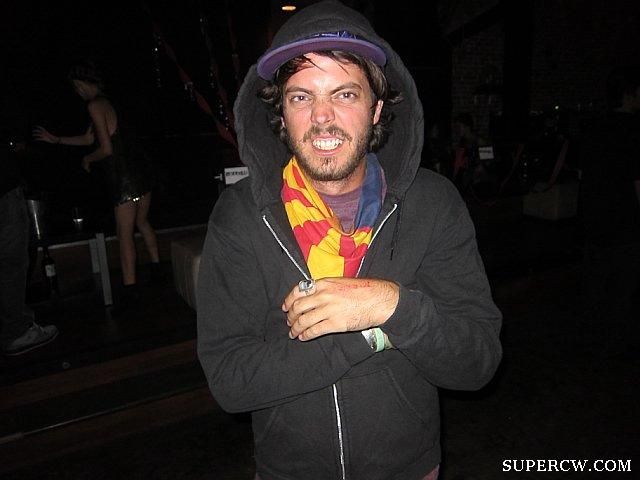 …oh. yup.
10pm on a wednesday night. starchild did this. having an a-list of bands play and stuff probably helped. no it didn't. i don't see people pack it in at 10pm for nothing unless we are just super blessed. starchild blessed.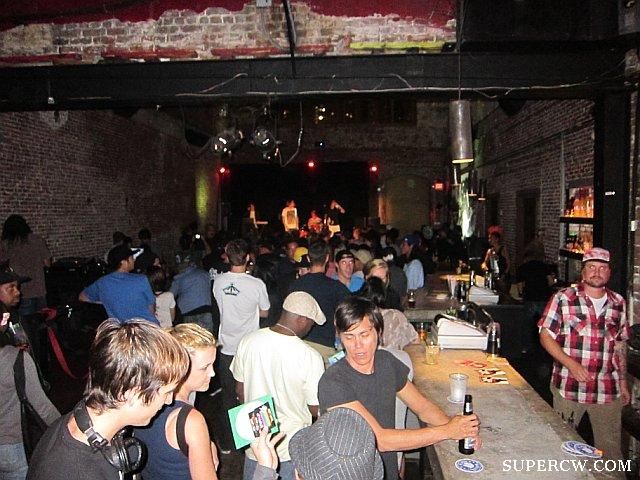 if davey shindig is playing he will arrive with his headphones on like this. only davey shindig can get awy with something like this. it just works for him.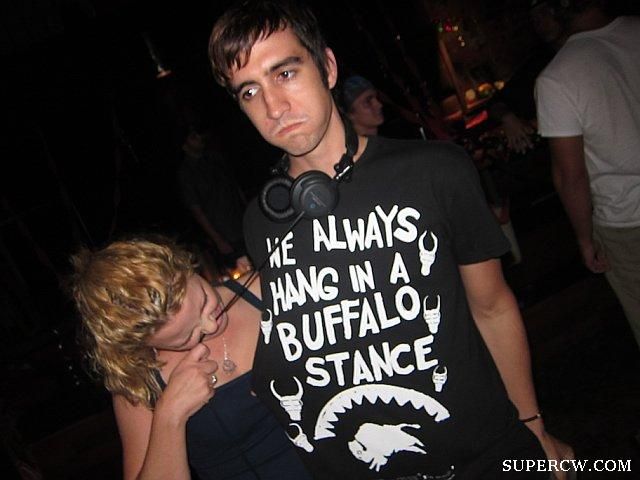 aw <3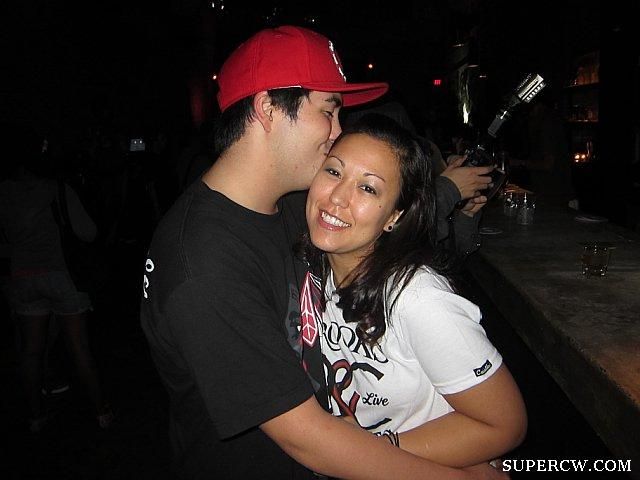 a-plus performed but you already know this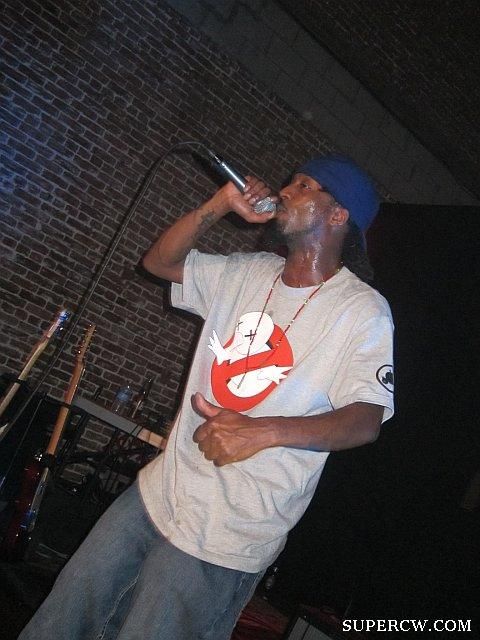 took kristen to manifest for her first time ever. this was my favorite night, really.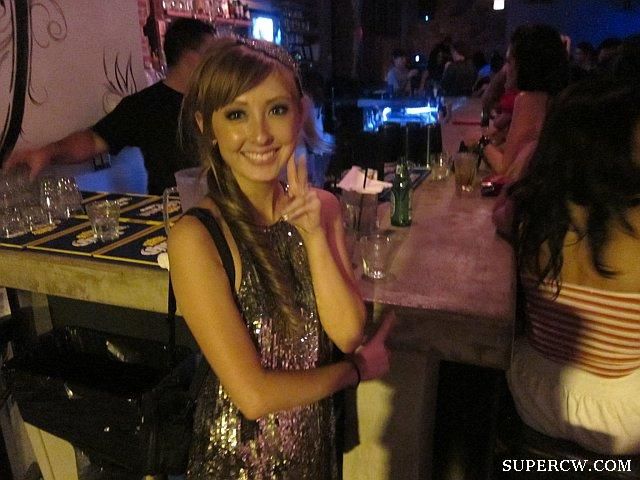 i told her why i love it there so much. all kinds of creative heads are known to frequent there. global ones even.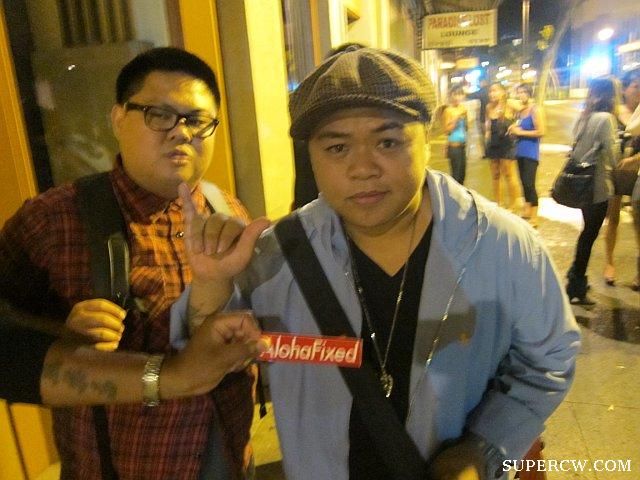 and when apartment3 shows up just LOOK OUT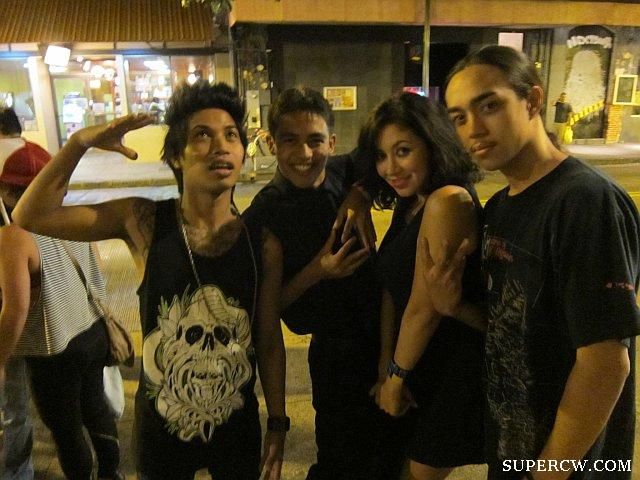 i gave jennifer this hat and she brightened up in to THE BIGGEST GIGANTIC SMILEY SMILE i have ever seen a person do. she had to work for the screening and was super bummed about it. then *poof* ECILA hat. smilessss.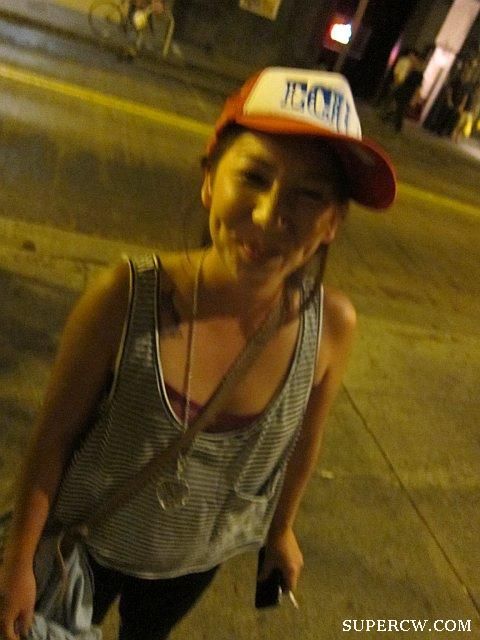 the sidewalk was looking pretty heavy tonight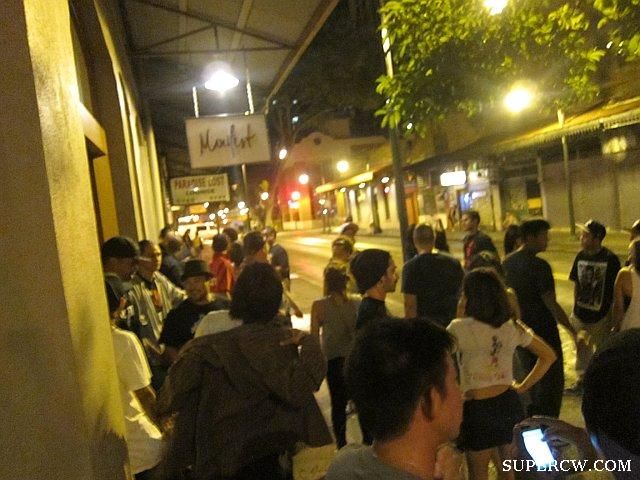 inside, two faces i don't see enough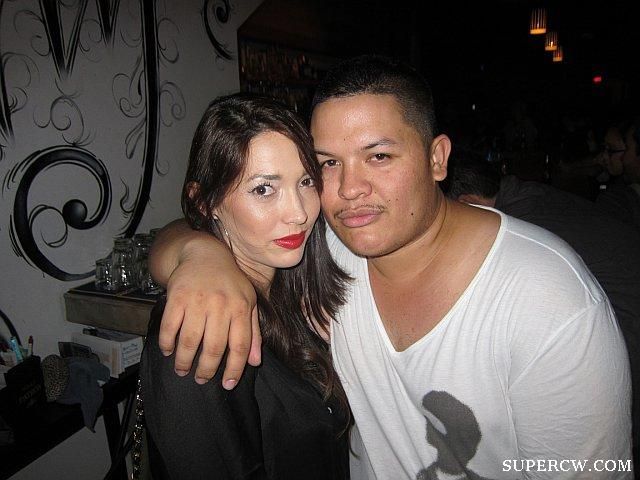 our foiled group shot that i still love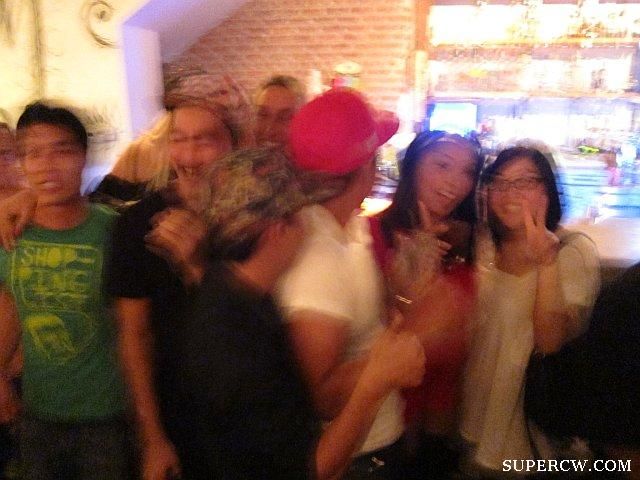 hey guys…. group shot! ….guys?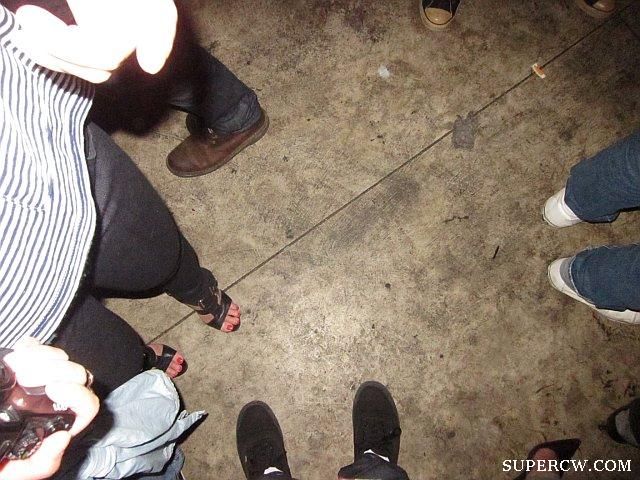 v lounge to dieeeeeee ™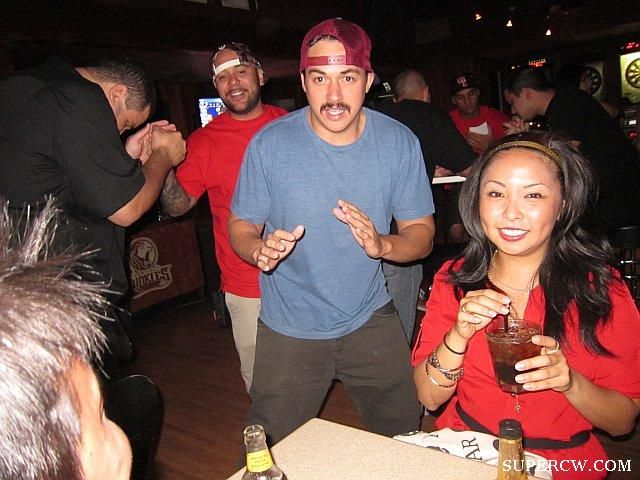 if this is death then i'm in HEAVEN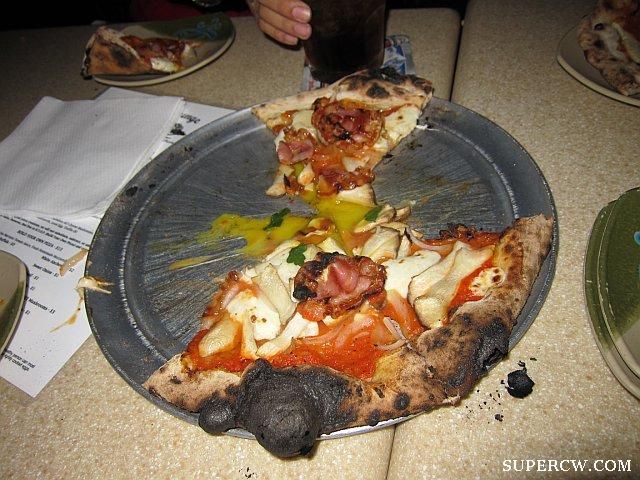 eskae what is your new crew called again? #teamslap?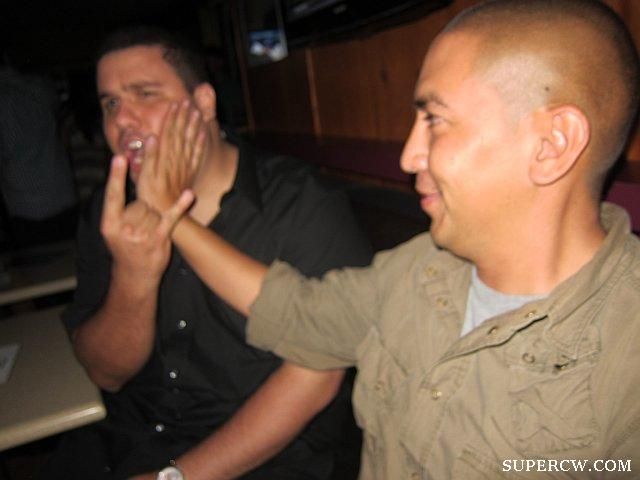 just a random note: CYRUS! i knew you were a good surfer had no IDEA you were such a good actor. i was looking for flash in that club scene of hawaii five-0 and then BAM you have not one, but TWO scenes. duuuude. very good stuff.
you also stole the show in ECILA but we all already knew that.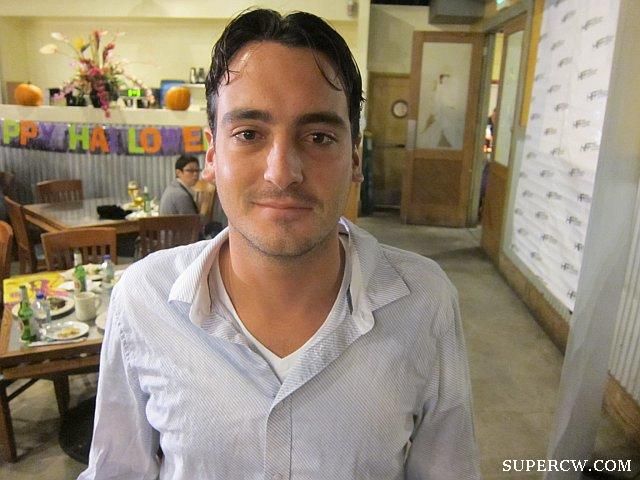 i'm still at HIFF and still loving life at this point. as of now it's all over and i am sad. i want it to be october all year round.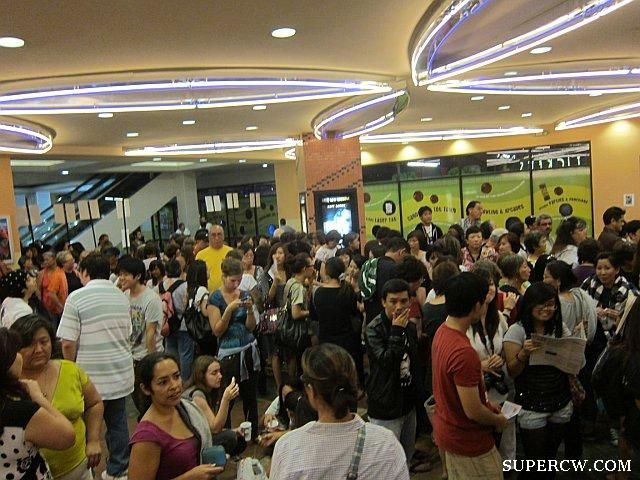 then it's friday. FINALLY. kealoha mahone a.k.a. KLUV is having a little party to celebrate the release of his new album…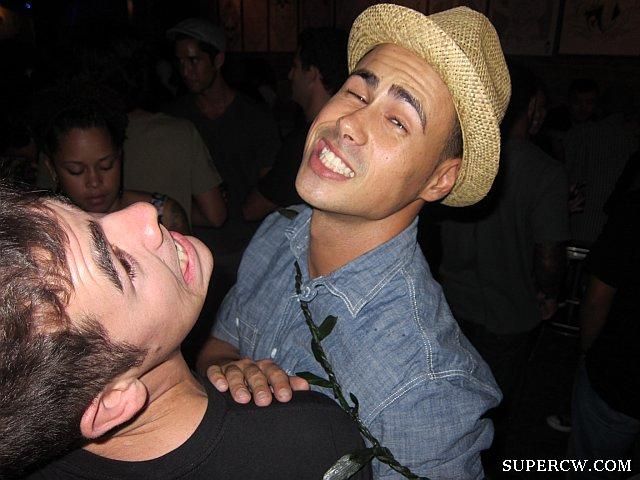 …and it was kind of a big deal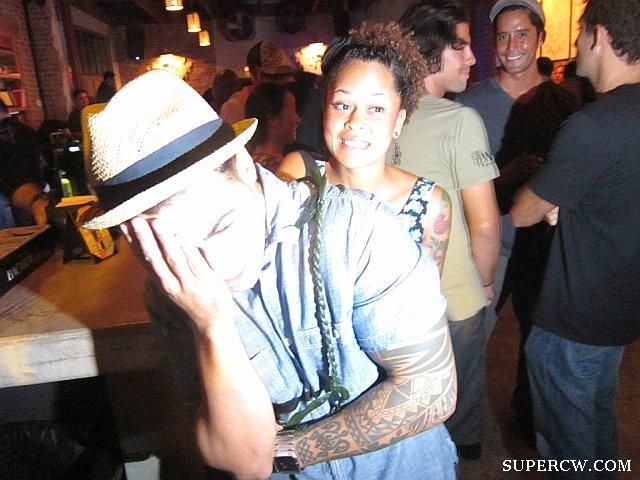 a mixtape. he's calling it a mixtape actually. which you can download for free. prepare to fall in love with both him AND big mox. lyrical geniuses right here. i was going to have their group The Prolific Unknowns knock your socks off at my birthday party this year but since we had the change in location to the Edition pool (with a special SURPRISE guest that's going to blow your MIND) they are just going to be guests. you can still try to catch them perform. they are WOAH.
then back to soho. because daniel gray says i don't go there enough, which is soooo not true. i'm so there all the time. CHARLIE is the one who is never there.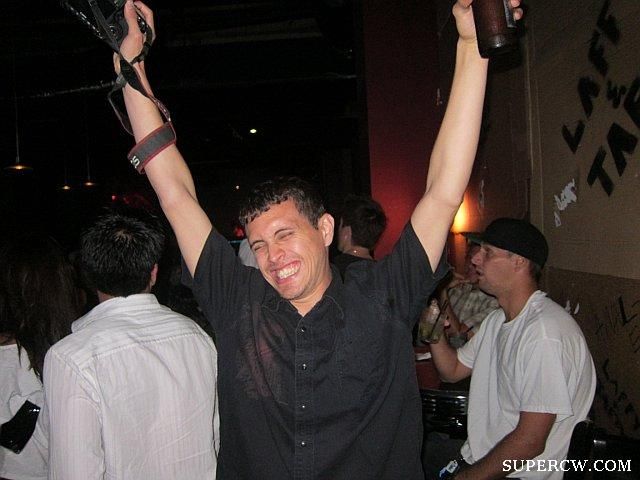 maka?!?! OH WAIT! this is friday…. HANDLEBAR! the vertical junkies are back in chinatown to do parties. i kind of love it when they come visit us. their crowd is nothing but ocean-face dudes and barely legal hotties that always dance that super-sexy sort of dancing with each other in really crazy-high fashion shoes and mini skirts.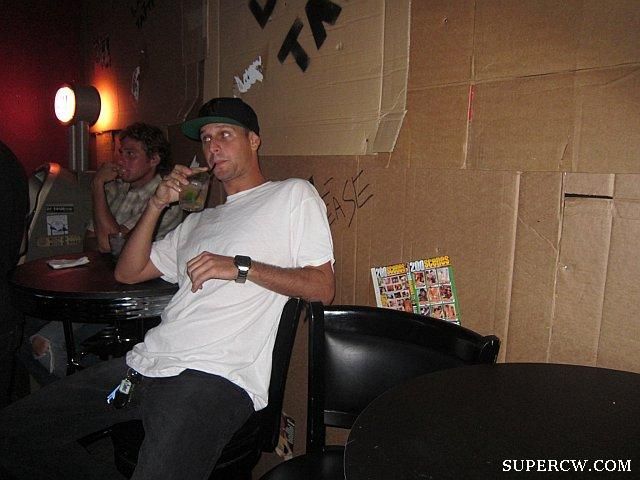 hi mikey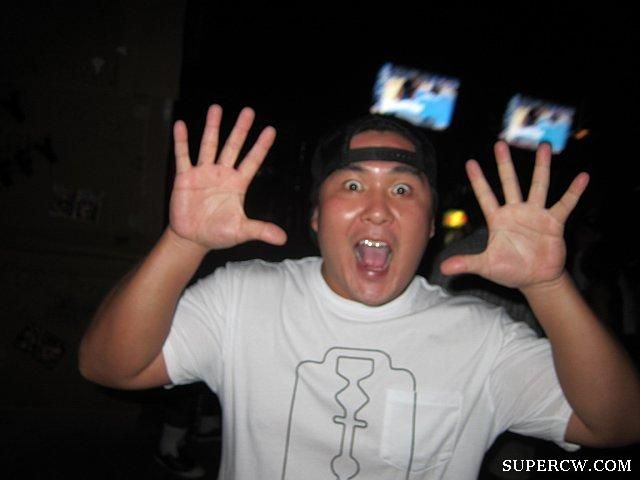 hi becker. oh! so i saw Bill Cunningham New York at HIFF (a MUST SEE!) and this reminded me of it. cause if i had a bill cunningham-ish column i would so spot the sunglasses-on-v-neck trend and write about it….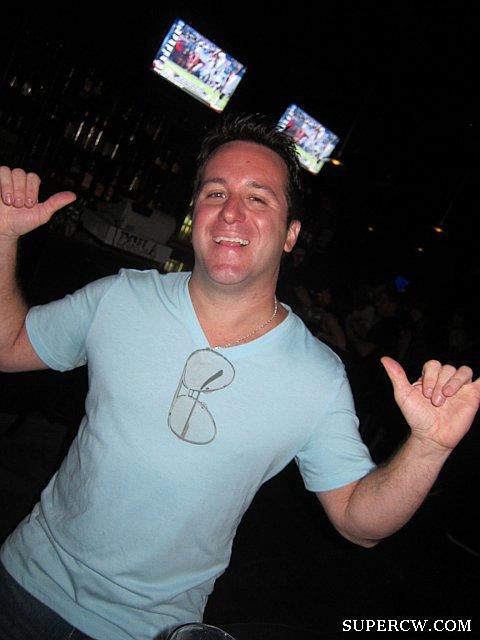 …see!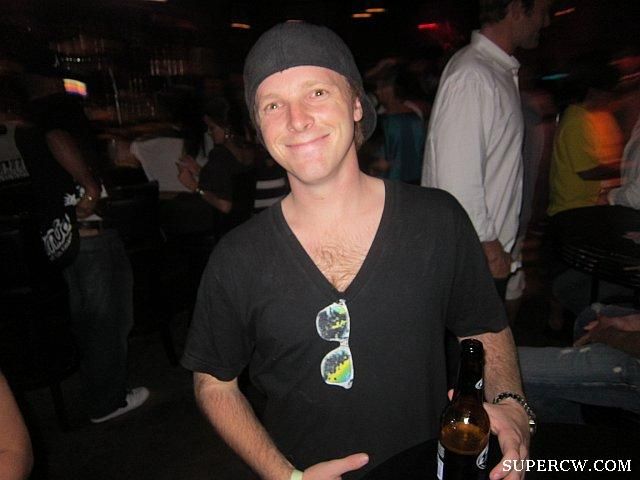 it was still all ECILA'd out in there. good.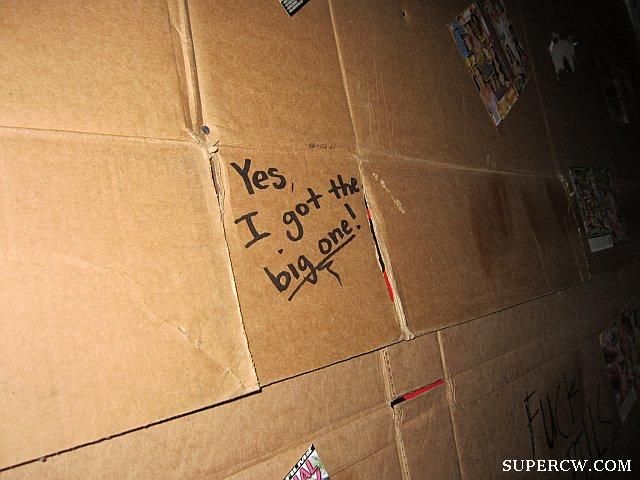 it was kind of like we were all cruising in a porn shop warehouse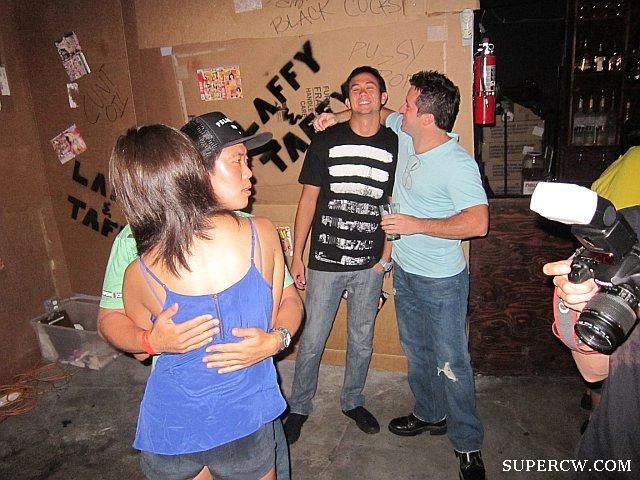 hey daniel gray. HEY DANIEL GRAY!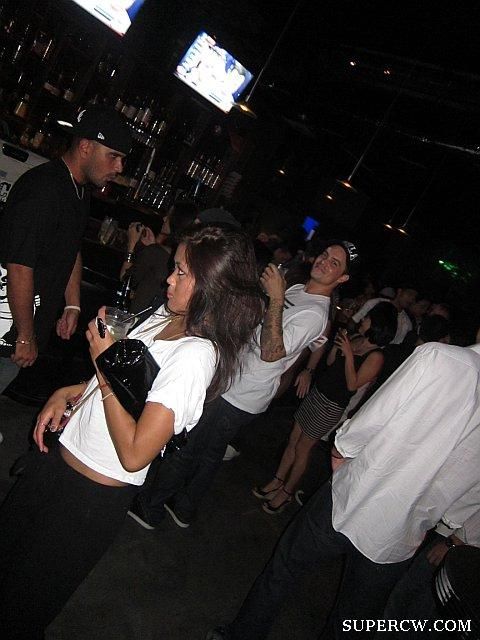 see? SHOES.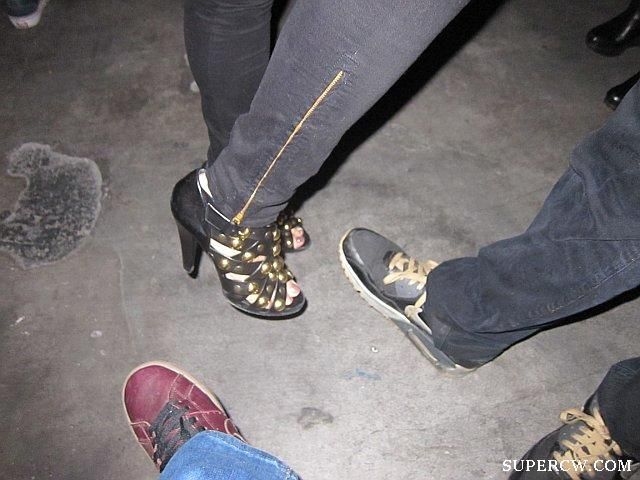 barely legals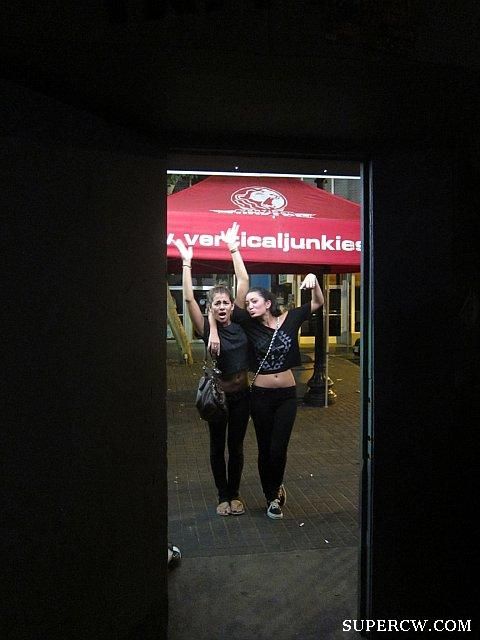 back to manifest. can't stay away. kluv had the deadbeats, big mox AND lost at sea as special guest performers.
and james ramsey was having the best night ever outside.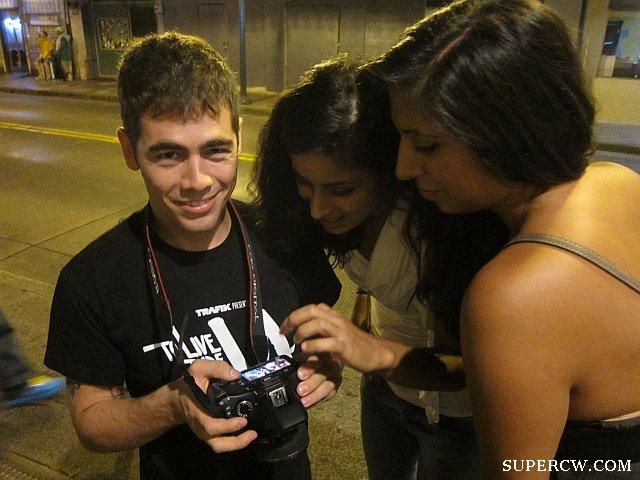 dude, can you please give like $5 to help grady make another aloha friday? that zine is WICKED good.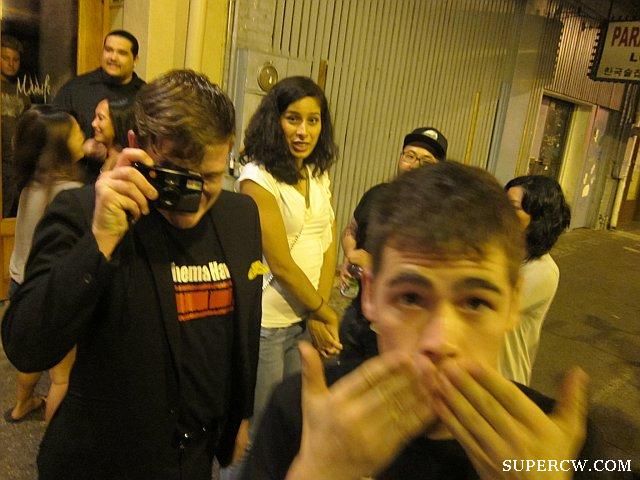 love catching these moments. like the HOWZIT of ola in that v lounge pic up there. aaron honozooloo hardly ever stomping our grounds these days but made time to check up on his homeys. LOVE.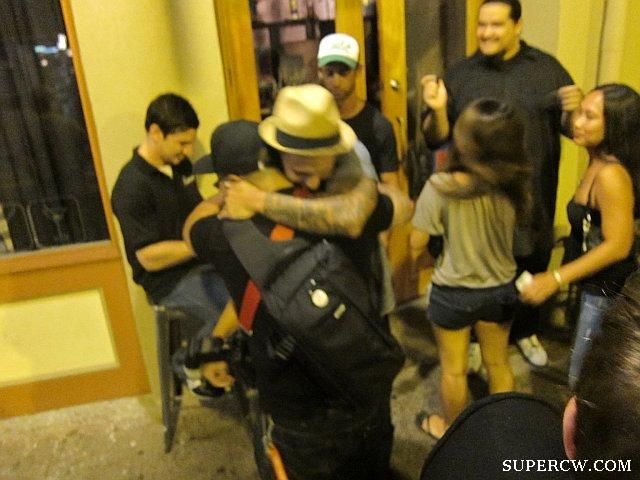 i really don't want to exploit. but i just so super love this shot :)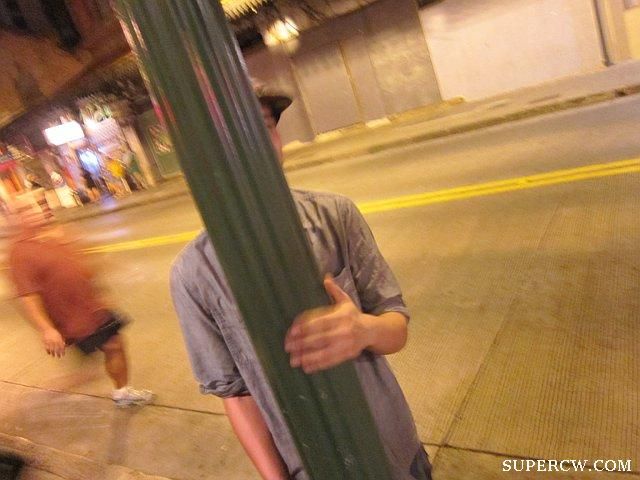 james got a good one too <3 <3 <3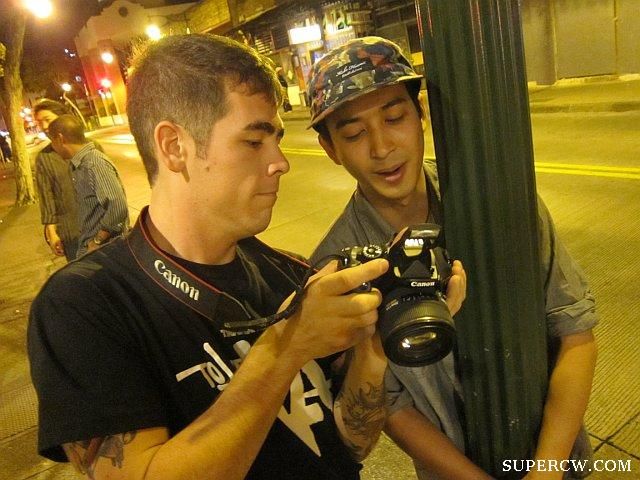 inside forget about it. if you were there you know. ps: i'm so glad i was there.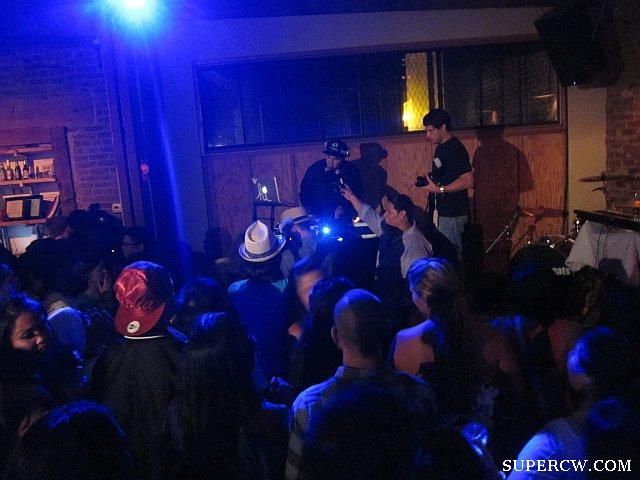 kluv was like "you been there for me since the waterpark!" and i was like HA! omg! i soooo was. back then i was way into them and have been ever since. i remember writing in my column once not to trust my judgement because i love everything.
by now you should know that's not *technically* true.
i just love good shit.
and this is that.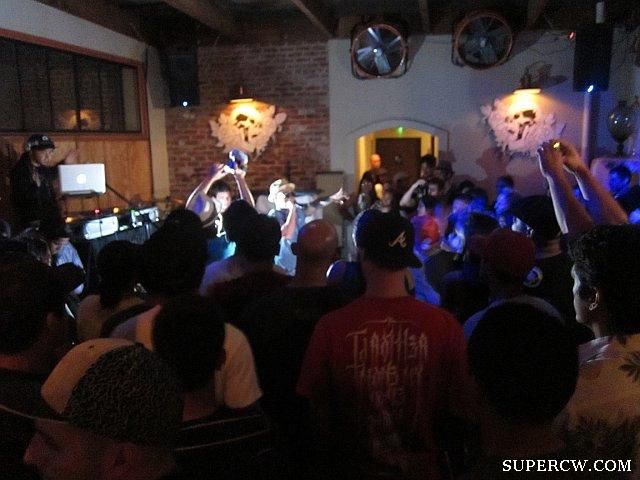 harumi is beyond exceptional. the fact that he chooses to post up in honolulu, never leave or get famous, and destroy it at jazz minds every single wednesday is why you got MAD fans hon.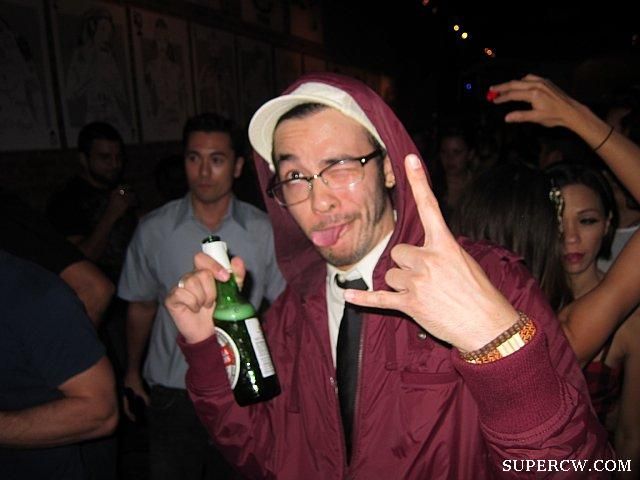 i'm not the only who gets it by the way. everyone in town was trying to get inside that little show. kluv you need to do a reprise at pipeline for real.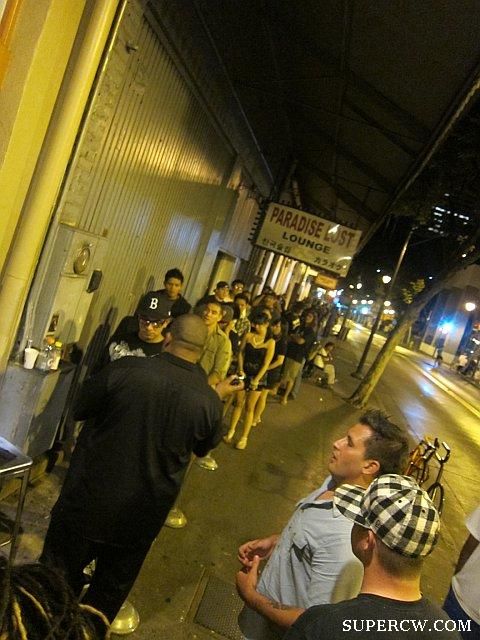 whenever i walk outside to smoke and see a huge line i usually dip out to give someone else a turn. i feel like an asshole doing re-entry when there's all these people waiting.
i WISH there was a zipline between soho and hotel street. we really need one. i can't believe daniel hasn't already thought of that.
so here's bamp philip in THE SOFTEST shirt i ever felt in my life with the maka i remember (there's that smilllleeeee) over there.
haha, philip was trying to round up girls to go to the crazybox with him which i LOVED. he knows the drill.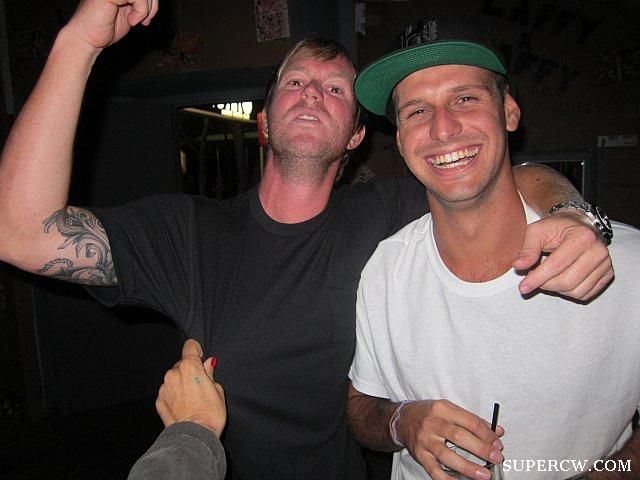 hahah kiani. i smile that big when i'm in that stance too.
this one's for Kelii :)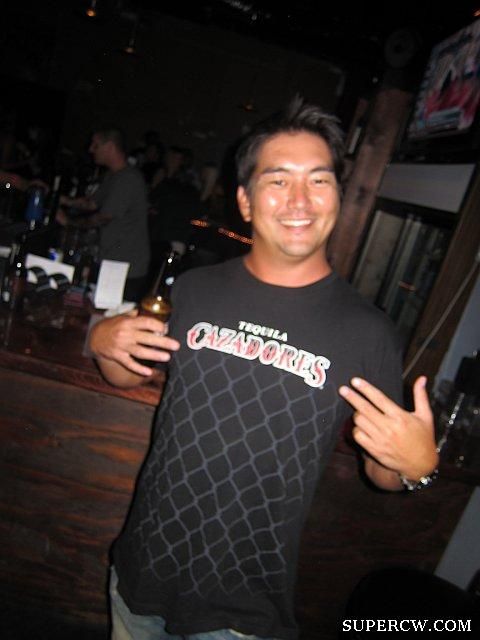 alexandra doesn't remember seeing me tonight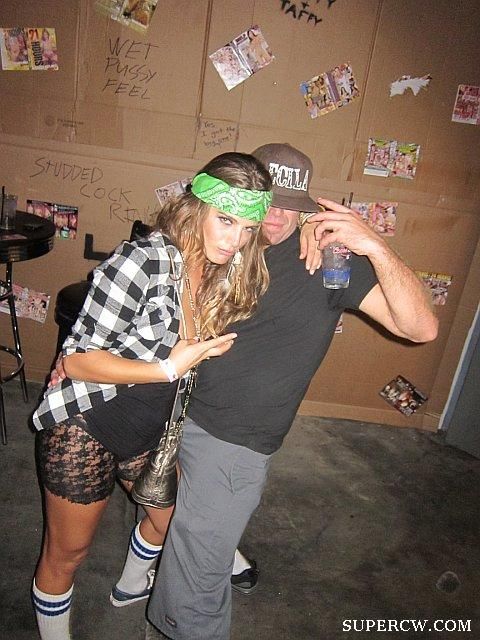 geniusbrains in the street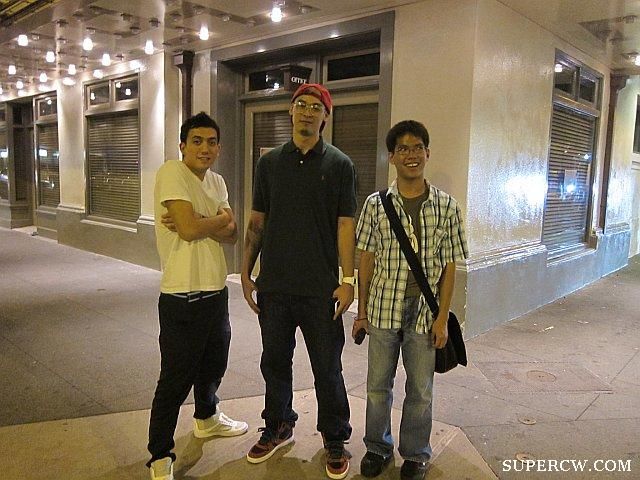 bright and early the next morning to see Red Bull at sandy beach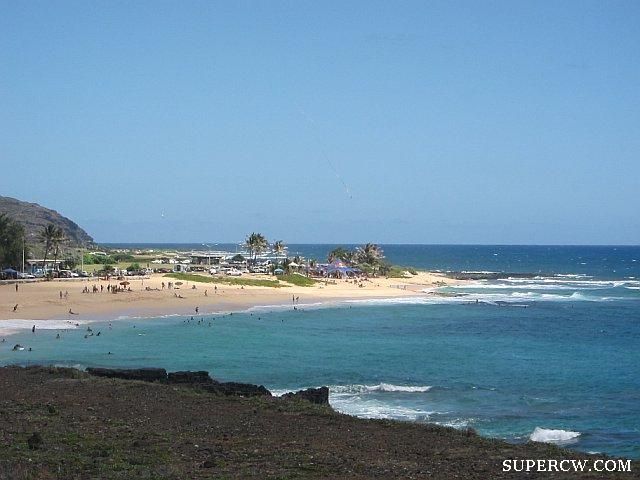 HI RED BULL!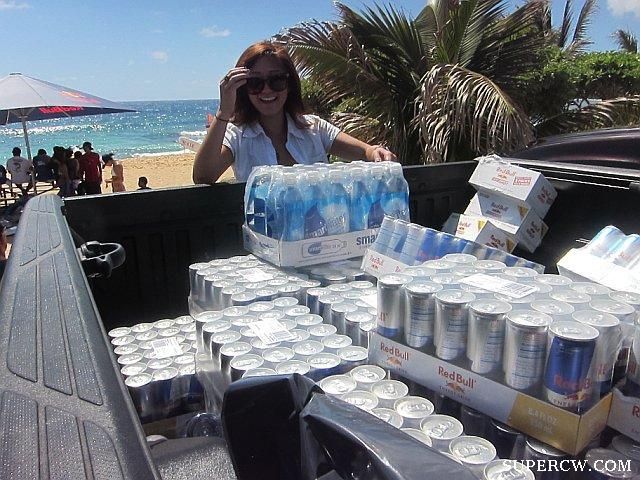 town…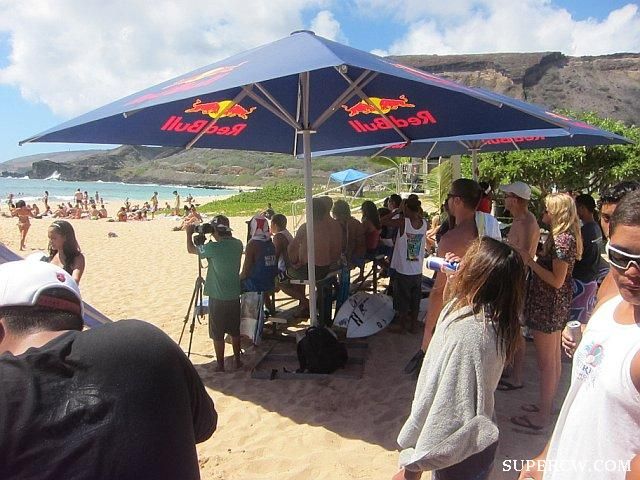 …vs country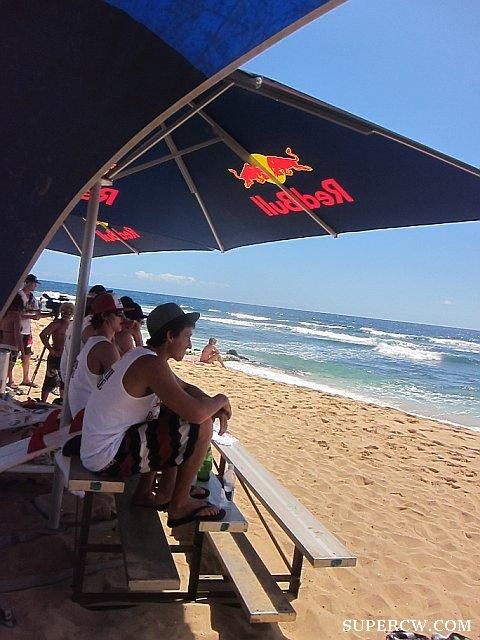 contrast magazine look at that faaaaaaace
ps: note his style of the glasses-in-shirt like bailey and becker. only his are 3-dimensional.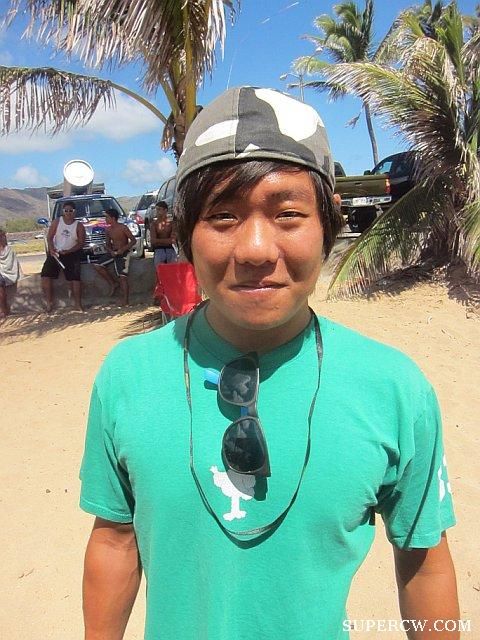 eskae is an official Red Bull DJ which means he gets to spin on the beach.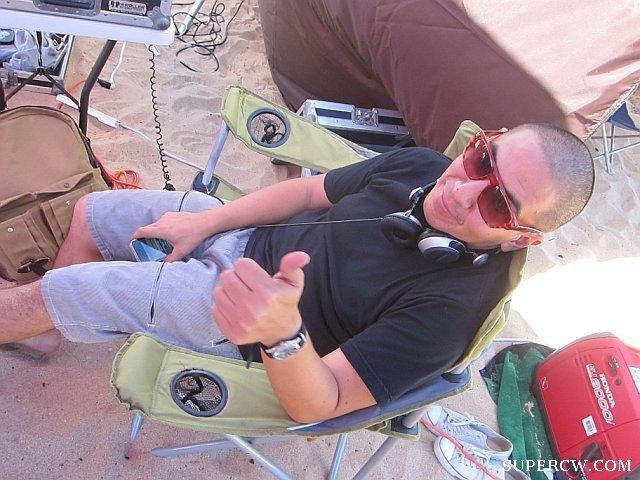 superlurk shot of koa and courtney. i was trying to watch the surfing but couldn't stop watching them instead. supercouple.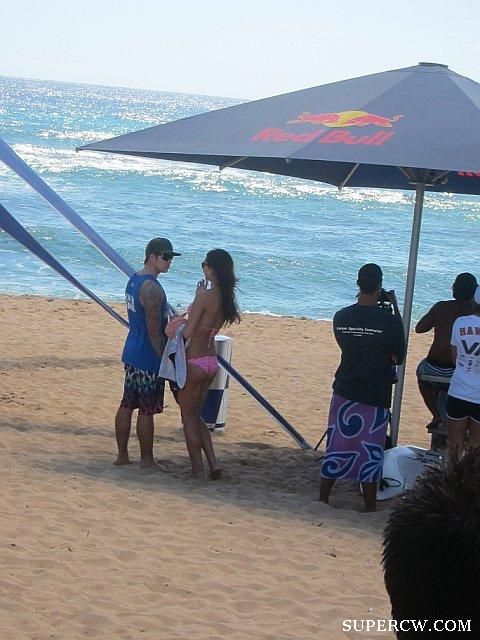 nico come see me i want to see what you did with your hair after this weekend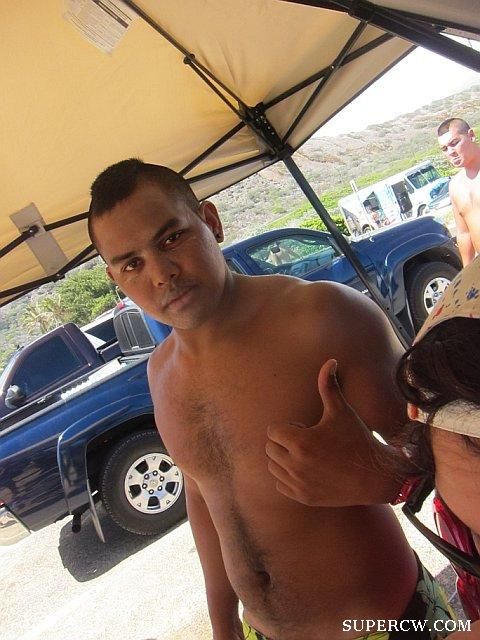 then rum fire got MAGICAL!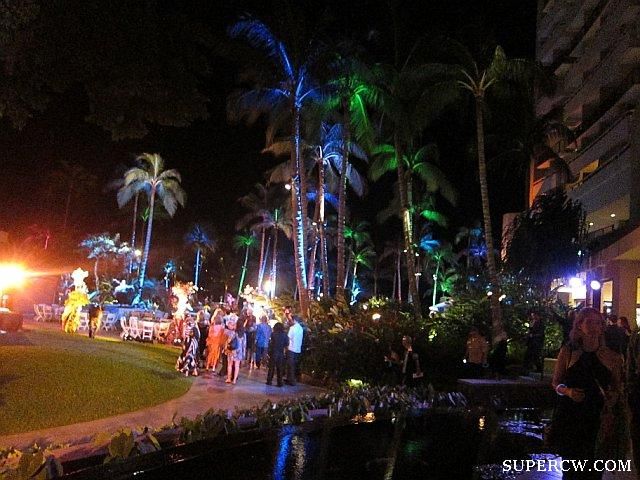 people i'd been meaning to have dinner with for a while. got to do it all at once under the full moon…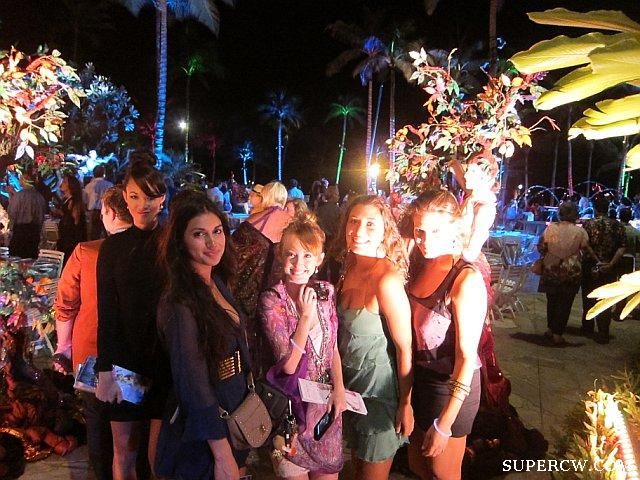 …with plants that came to life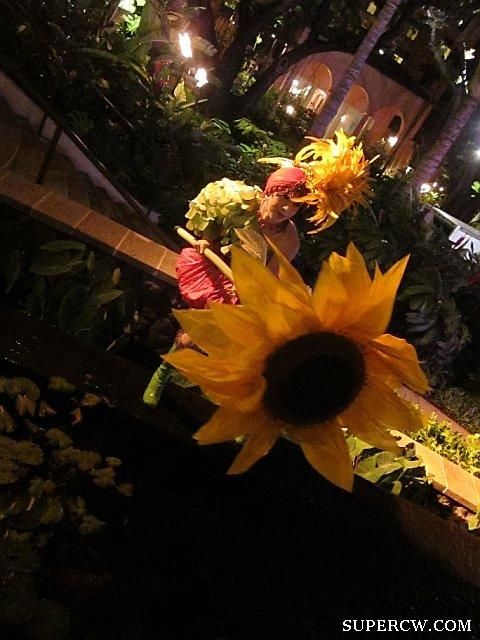 and it girls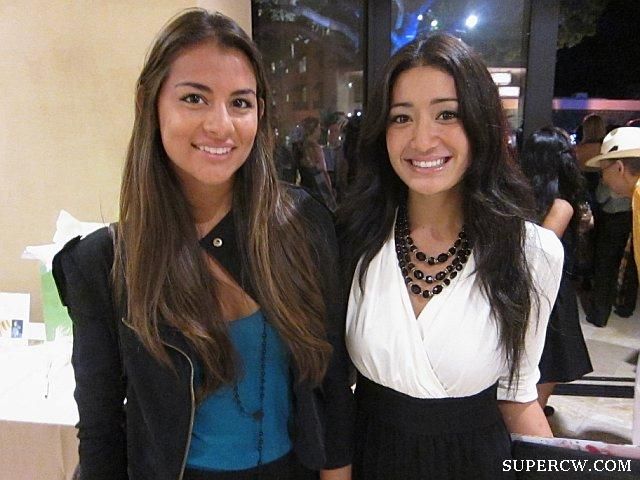 iona contemporary dance theater annual fund raiser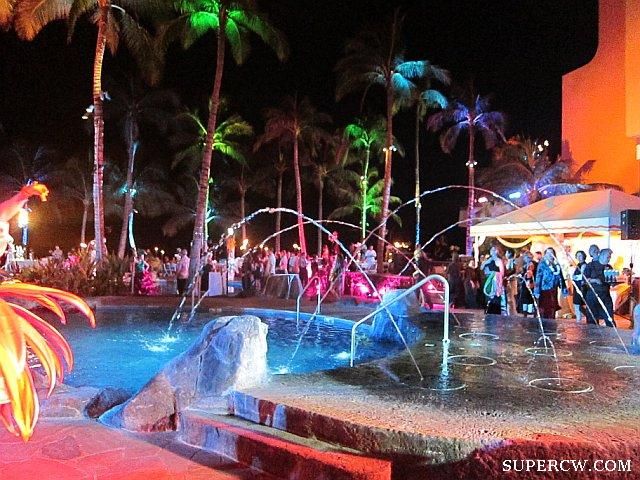 kelly sanders, who we all love.
i love you so much you get one with VANE.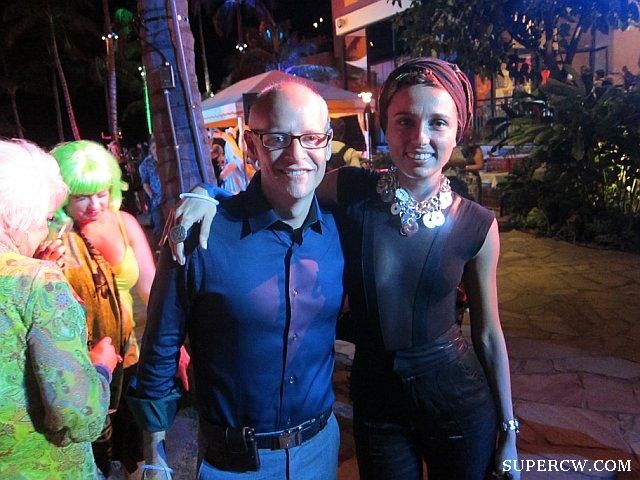 there were "dancers" situated all over the pool.
i use the term loosely because they weren't technically dancing much. just looking awesome and moving really slow. a la iona steeze.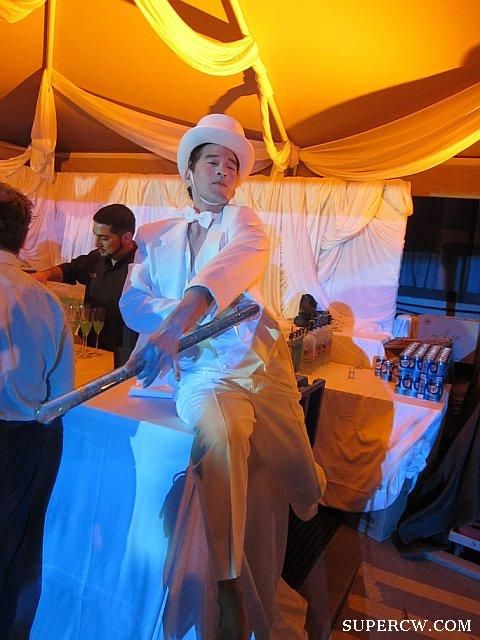 it was just lovely
the EDITION was there. so you know it's a hot ticket.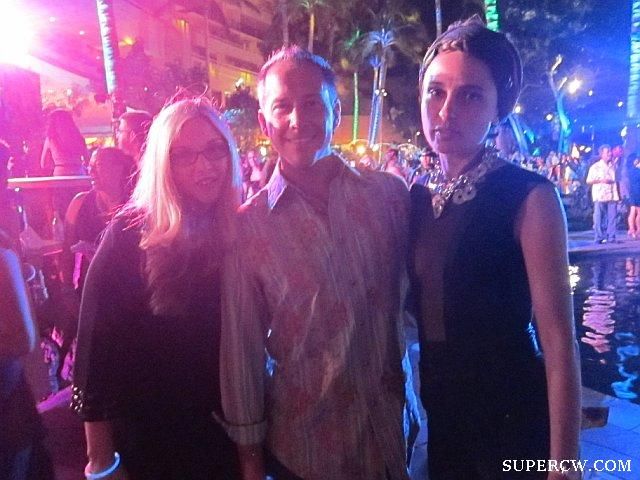 you could select some oysters from the raw bar….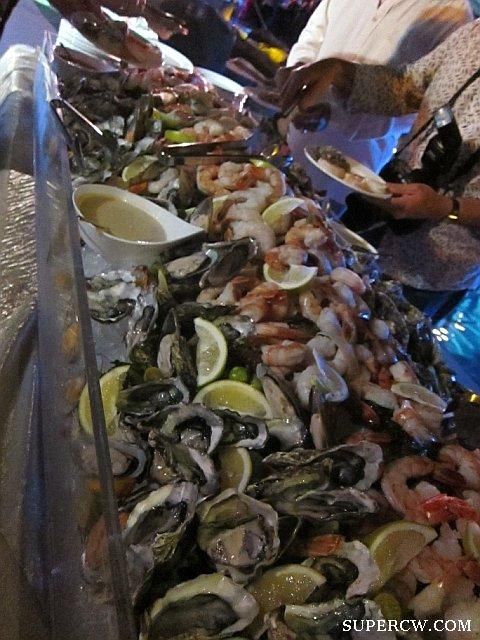 …or pluck them directly off her petticoat :)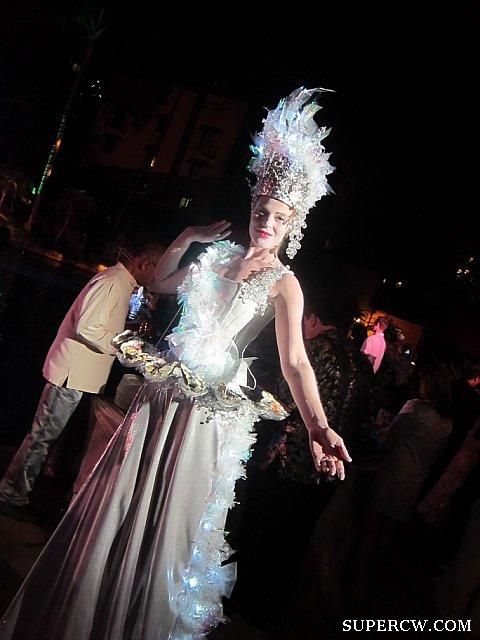 quick (slow) refresh
we were way inspired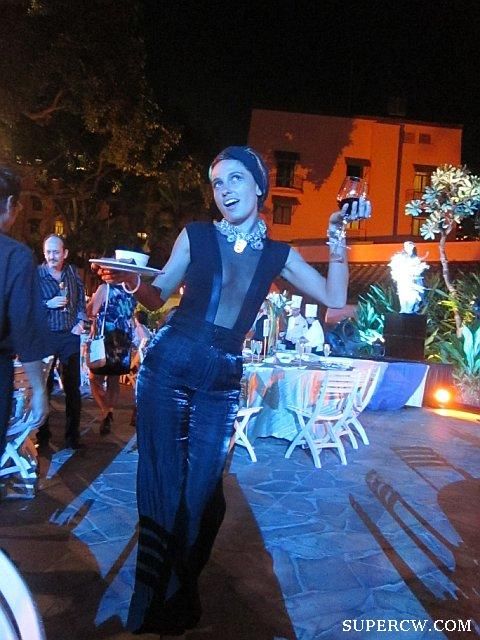 there was a bowl of goldfish crackers on the tables, which i noticed and thought was kind of odd/cool. then these boys all came running around and said they would do tricks for fish. OH MY GOD!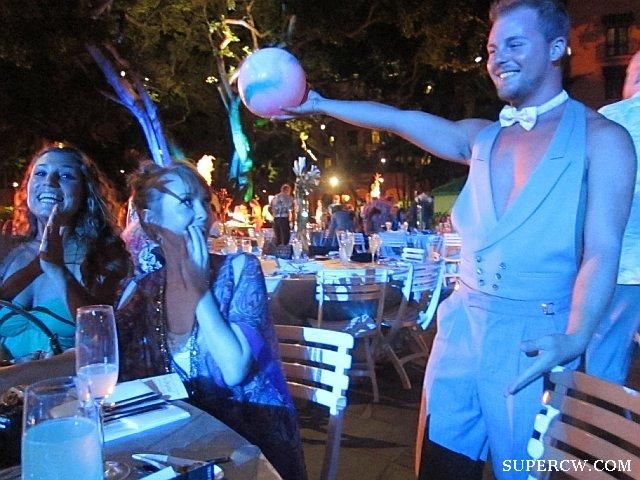 genius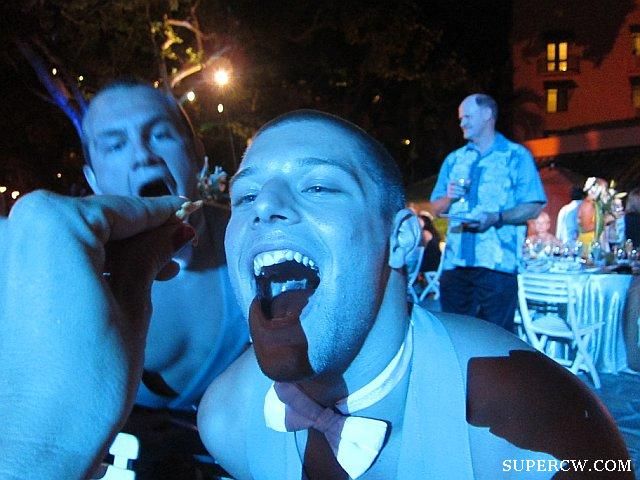 you can hire the iona dance theater to do private events, by the way.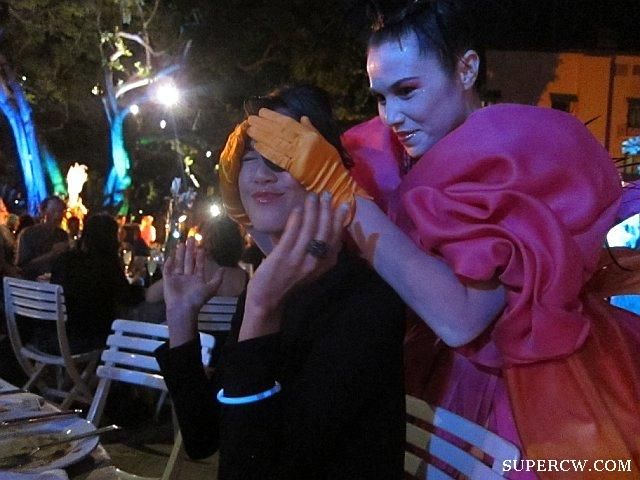 i hear their possibilities are endless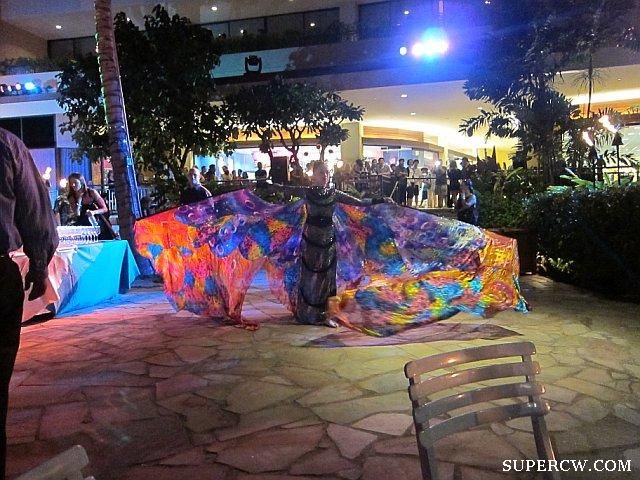 pss: how cute is kristen's bamboo sky matching the giant peacock creature dancer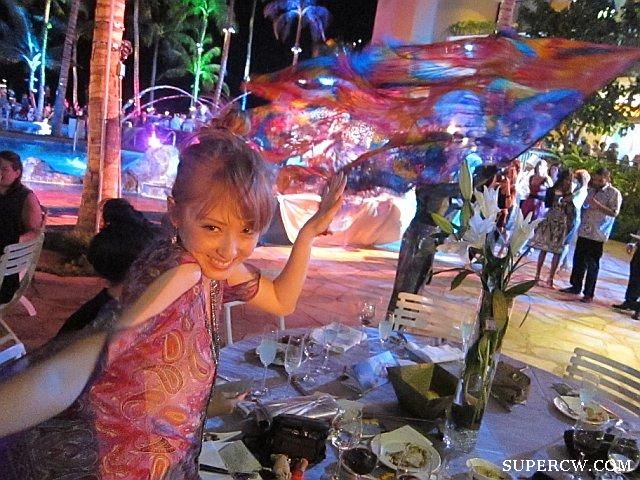 i saw the trees when we walked in and knew they would do this. you gotta, right?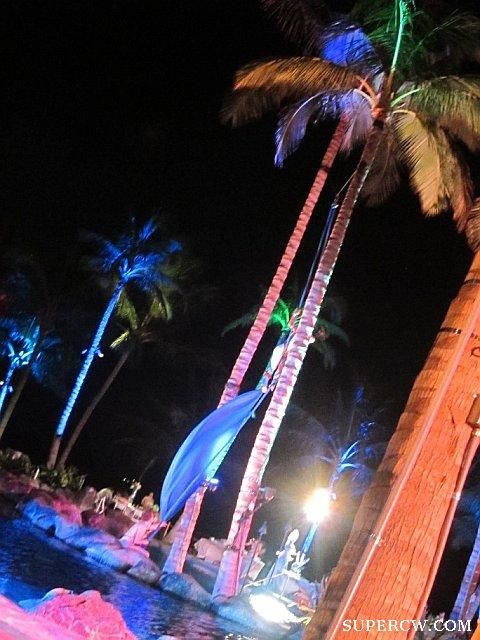 every dish came with a wine pairing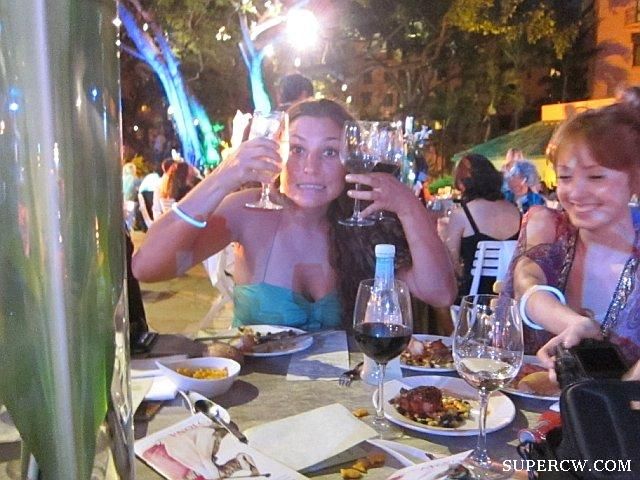 and grady was able to come kick it after work. there is a cool photo of him and natasha floating around on the internet right now of this only in black & white. it is amazing.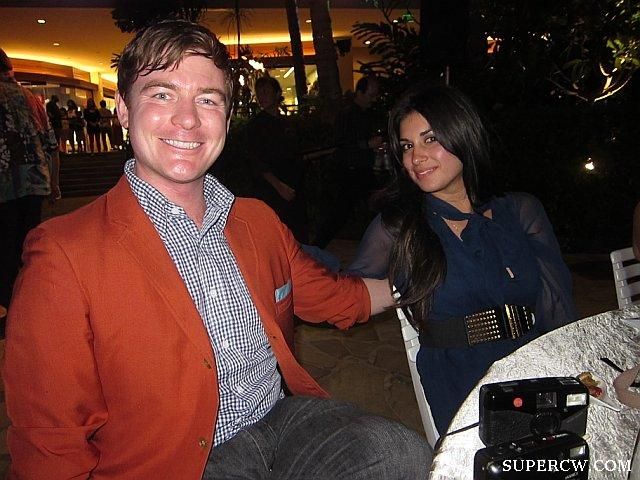 jed was able to come say hello too. we LOVE JED.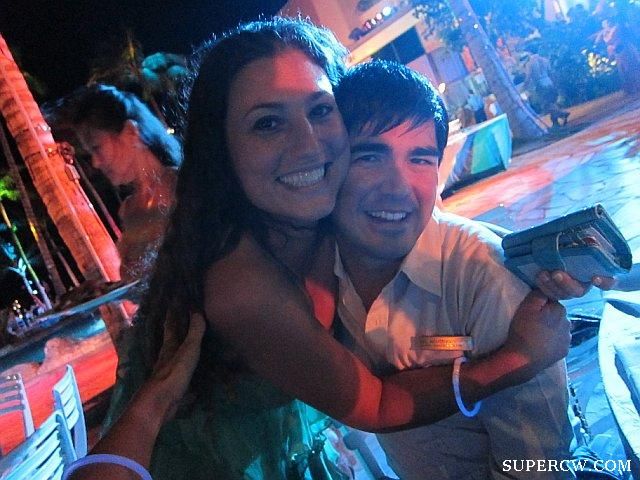 the dancers would come around and interact with us and sometimes give us treats from what they had on. like this chocolate lollipop from her hat.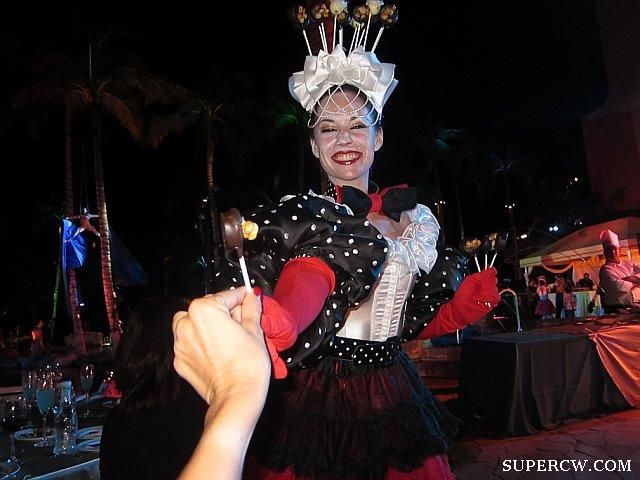 and THIS ONE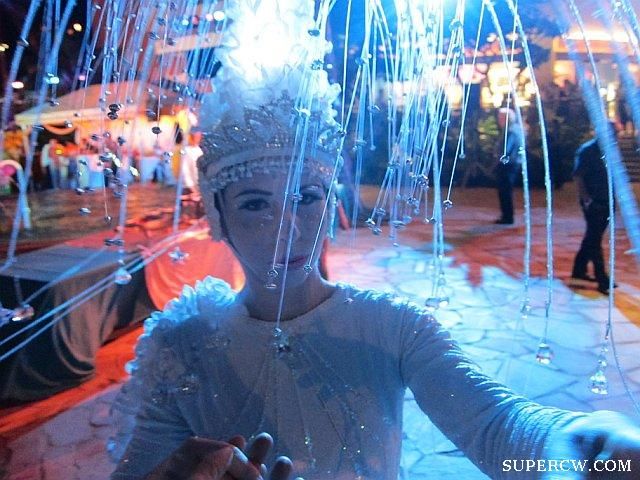 gave me THIS!!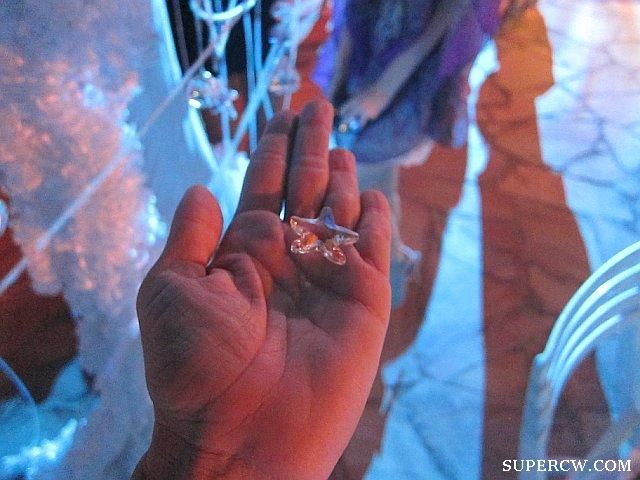 it was the greatest saturday night dinner i've had in a while. we missed the conga line and foot massages to run over to edition where dae's birthday was in full swing.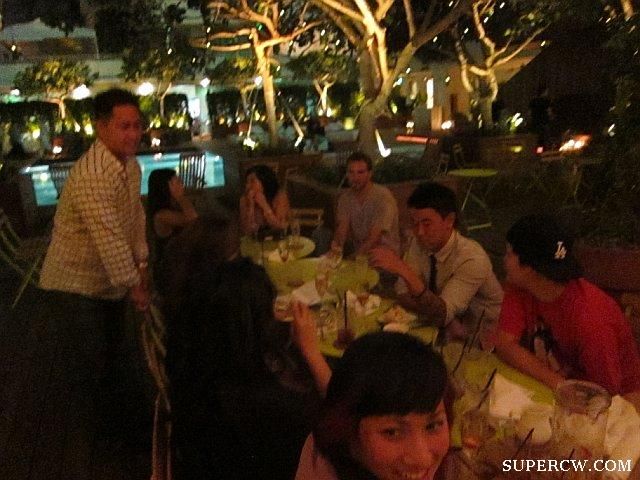 so hard to believe this old dude is only 27 tonight. babyfaces.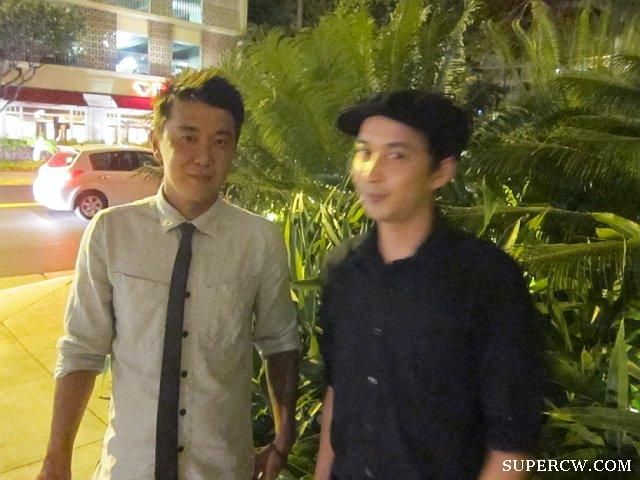 i always get too impatient in the lobby bar at the Edition.
in fact, i can't think of a time ever being there where i didn't start chanting "Crazybox! Crazybox! Crazybox!"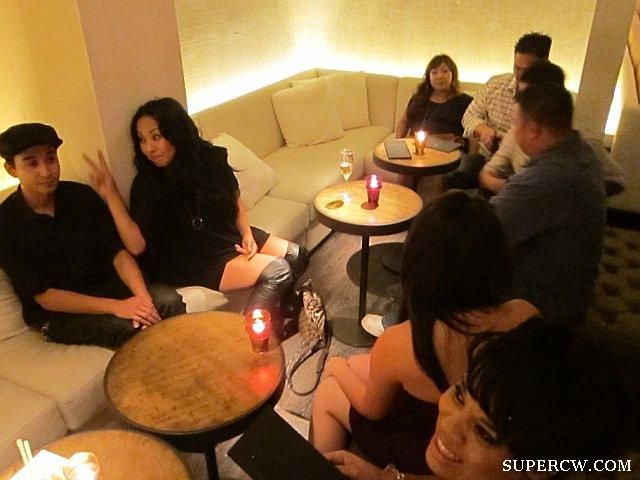 it was paul's first time in there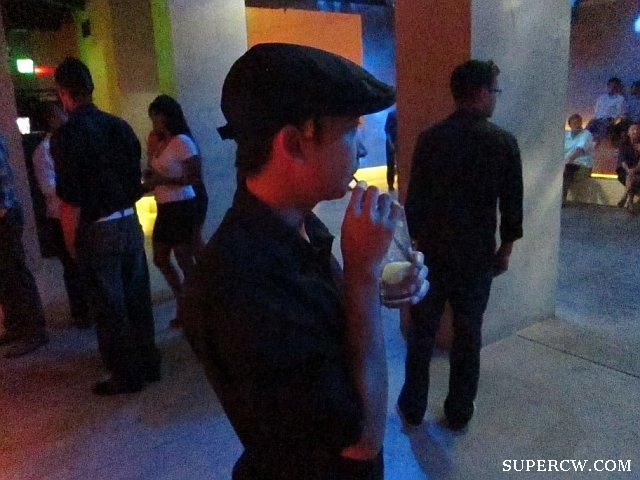 birthday boy in the tin-foil-room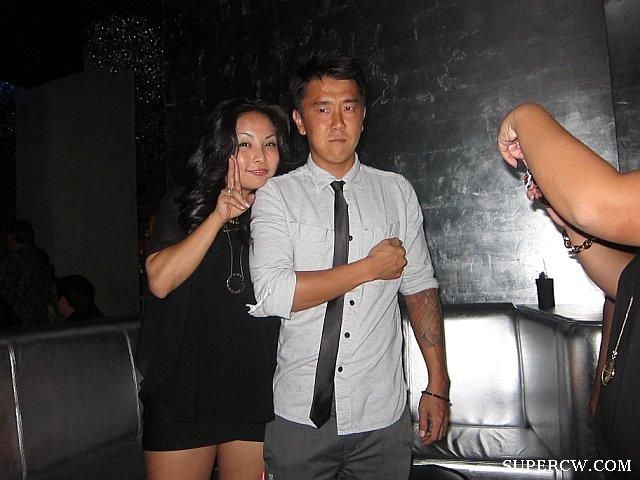 27 going on 42
it was really dark and by now i was very drunk. the rest of these i don't even know.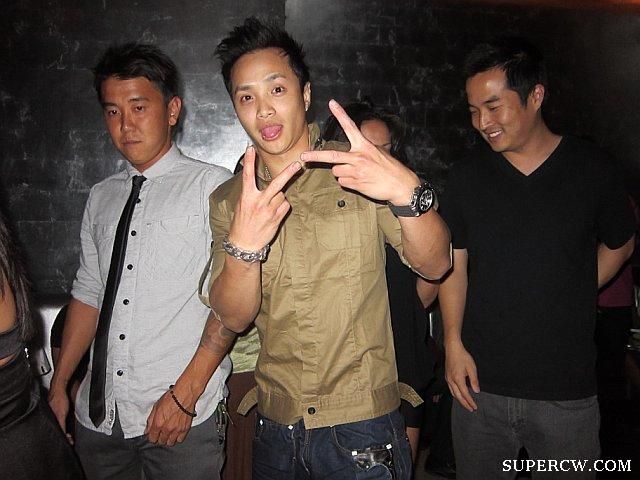 i do remember that everything just kept coming. bottles. hotties. everything.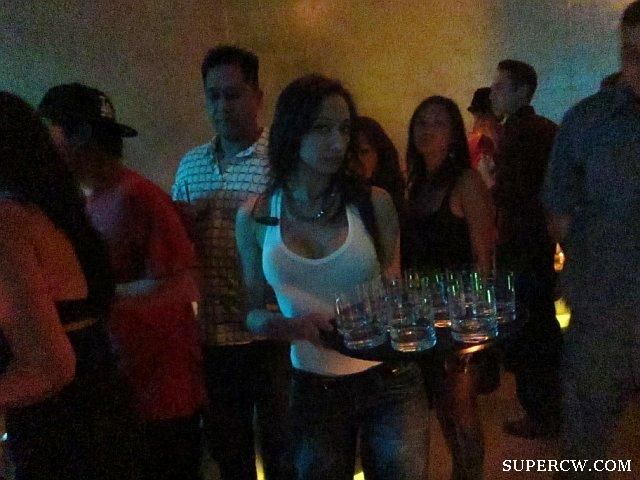 i am pretty sure we loved it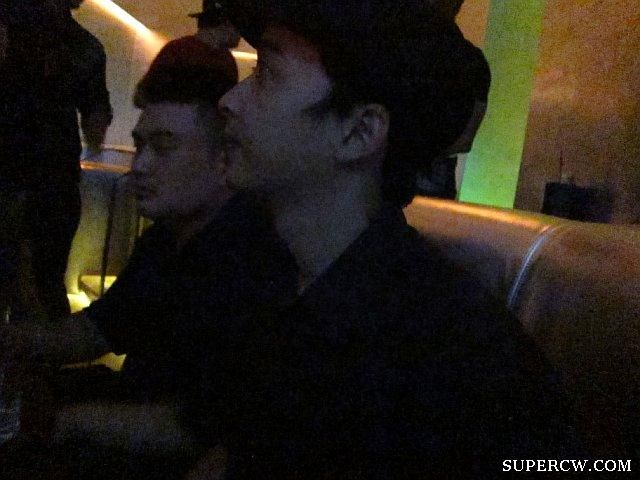 yes, yes we loved it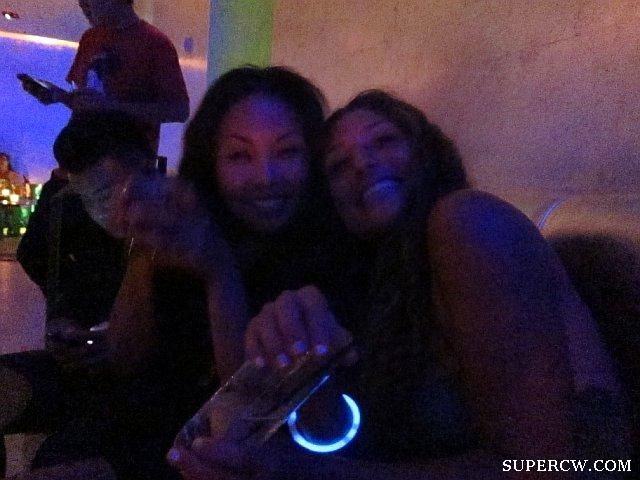 right, fresh cafe?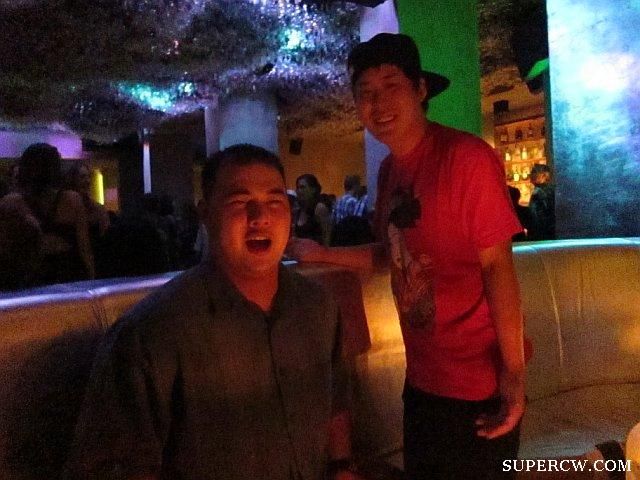 not sure if they will edit what i said this week in my column so i'll say it again here:
I really don't get how anyone can not love Crazybox the way I do???
It's small for sure, but it perfectly fits the amount of people I want to be in a room with.
Its design isn't anything over the top, but neither was Andy Warhol's loft that he called the Factory in New York in the 70's, which was a lot of the inspiration for this place. When it was party time back then they would cover the walls with tin foil, hence the silver VIP room here.
Crazybox is totally Andy Warhol's loft of the future if you ask me.
Being inside here with so many different characters is exactly how I would picture cruising in that era in New York.
and no, haha they aren't paying me to say that. i just love good shit, and this is SO THAT. it feels awesome to have a club here that is so….. me.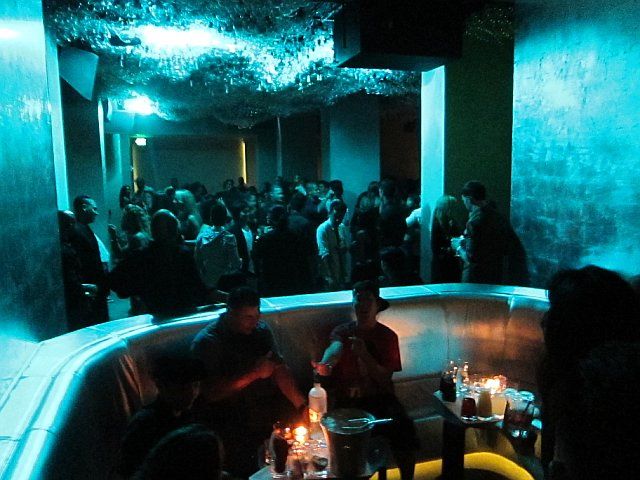 bluetiff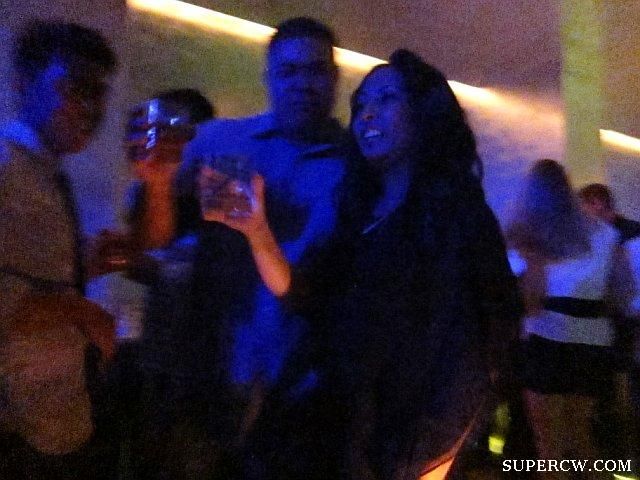 wish that would have turned out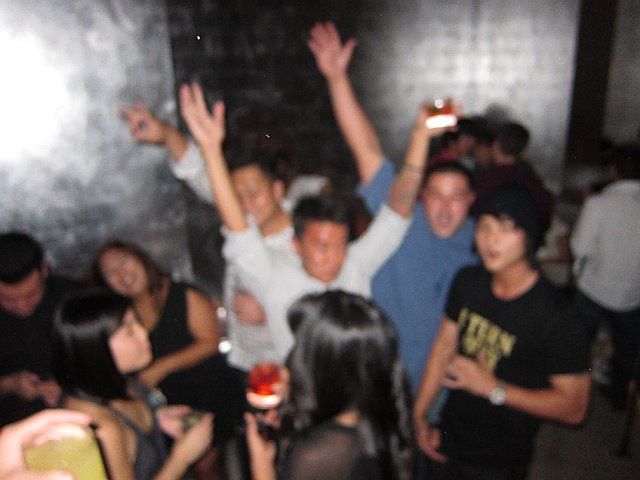 i love you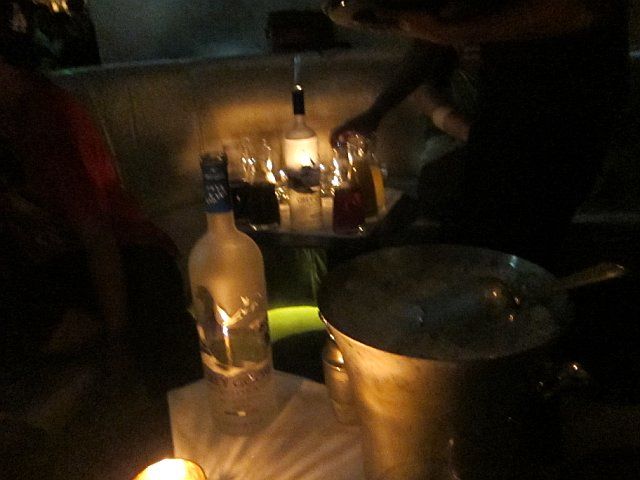 and you
if you don't have plans after the block party and/or you don't want to be in the SUPEROMGWOAH crowded bars/clubs there maybe come here. they doing it right. and they got some [CWSK] brains to help them:

(click this one for full size version and see what miya made!)