i am SO PROUD of chuck. damn it. i only recently learned how difficult it is to envision any kind of creative project then actually bring it to life. dude. it's hard. this man had about 6 years of it swirling around in his head then the better part of last summer to write and direct his film One Kine Day. then he showed it to all the cast and crew. and me.

it was cool to see old friends from many moons ago. shane and nicole.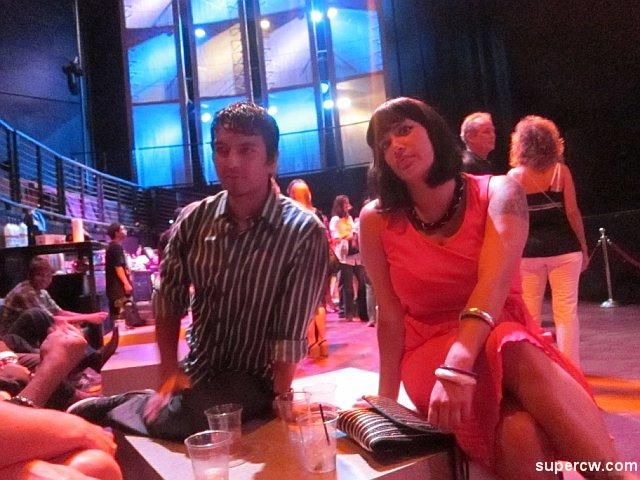 torry, one of the film's producers, in usual torry-stance. torrycamera.
baby kono all growns up!! look for him skating in the flick in that one scene. germ too.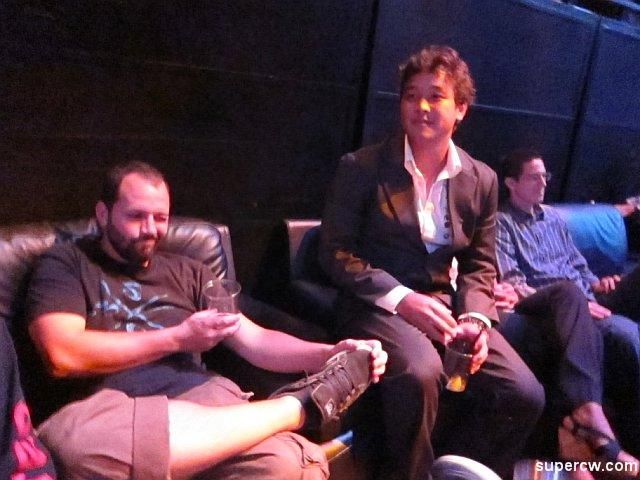 been seeing more of zana lately, which i'm loving. and the last time i saw ryan greer was on a wednesday at the o lounge. now he's, like, starring in movies and stuff. craze.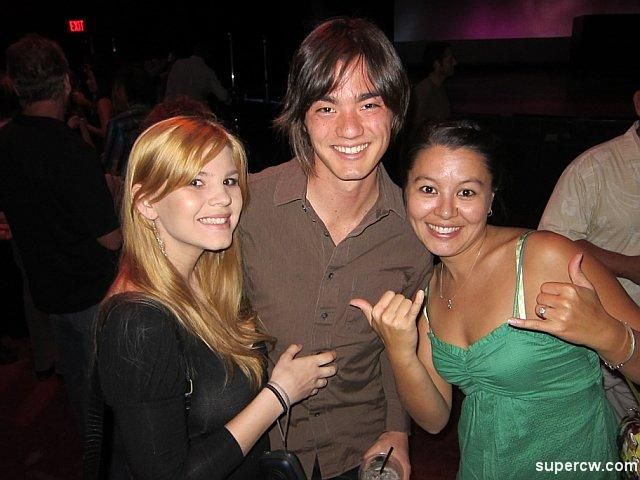 then germ infiltrated my lurking. a bunch of times. ps: see his art show at Mercury Bar this month. uh-maze. see his online portfolio now. it will, as joseph pa'a'hana says, melt your face.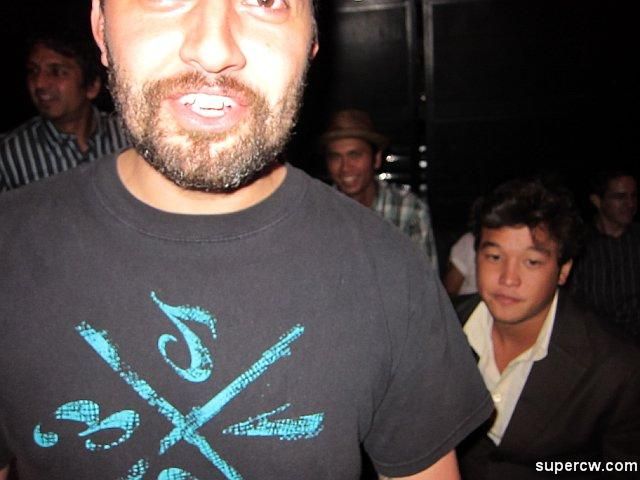 sean payne and nicole franco, one of my favorite couples. i was serious when i asked you to name some of your babies cw. i'm not sure why that was funny. i was dead serious guys.
more actors in the film who played the part as "skate boarder"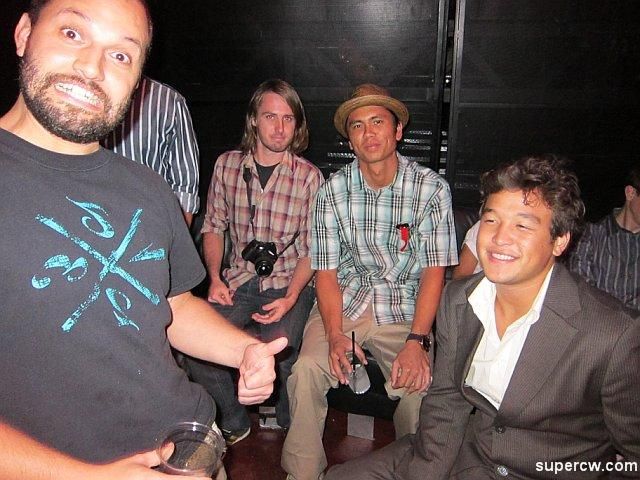 then POOF! happy one year anniversary baby tsunamis!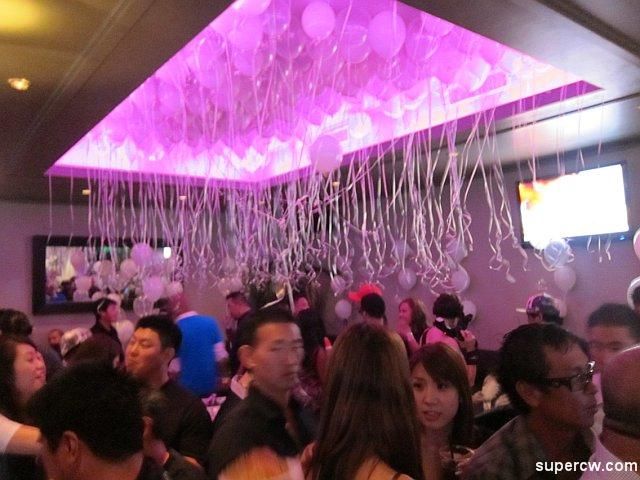 somehow i got invited to their private friends and family 1year anniversary celebration a few tuesdays ago. wait i know how– i happened to see bryan that day and he was like "oh yeah, we're doing this thing tonight, please come."  i still didn't get in the door that easy. yosh tends to forget to add me to his lists, and his door people bum out whenever they see me. i understand totally guys. i'm pretty much the opposite of every dime piece strutting through the door. thanks for still letting me innnnnn.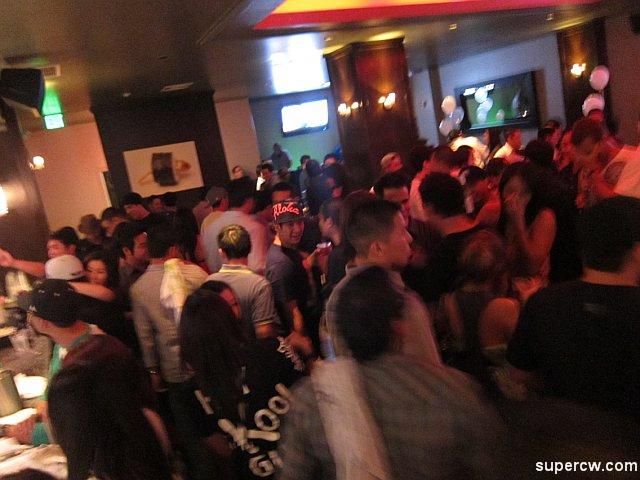 it was like being at a mini ginza, only everyone was dressed more like me. and the in4mants were out in full force. two things that were making me very happyyyyy.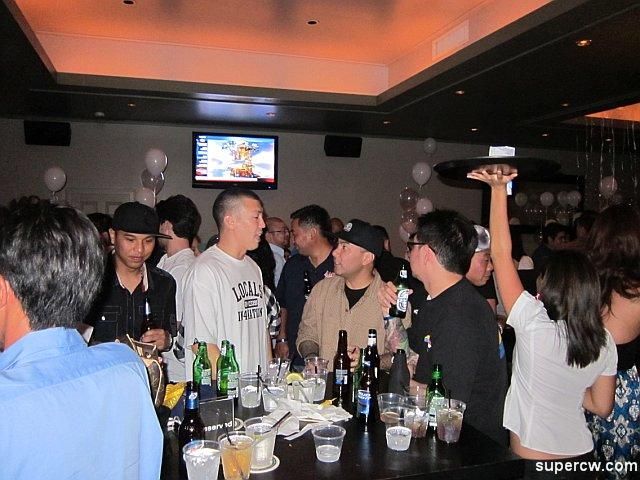 the only thing was this: friends and family don't pay for the drinks at a baby bday party. whatever you want to drink, it's on them. kind of like a wedding. for some reason that made everyone only want shots. apple shot for christa.
stoli apple shots. <3
yosh you don't ever have to put me on any of your lists ever bru. as long as i can get in eventually then trust me, i'm there.
and if you don't know these guys, just know they don't fck around (um, someone won a BMW at this party).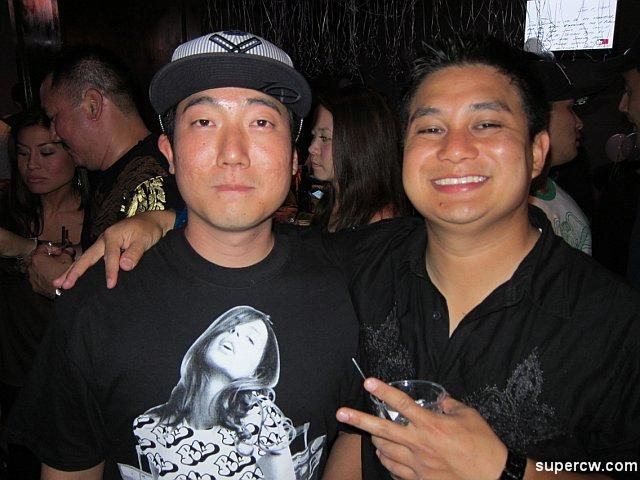 in case you don't look at the internet much, let me be the first (?) to tell you that in4mation is about to drop a very serious g-shock. a new one. a killer one. we all will very much want to HAVE to have it. trust me.
speaking of, the stylies were out in full force tonight. and look, chris kam is back to hairstyle #45278 (series b)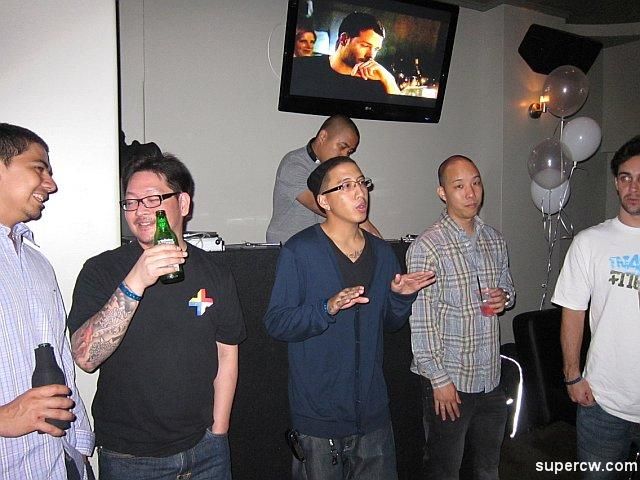 christopher olivera, ladies and gentlemen.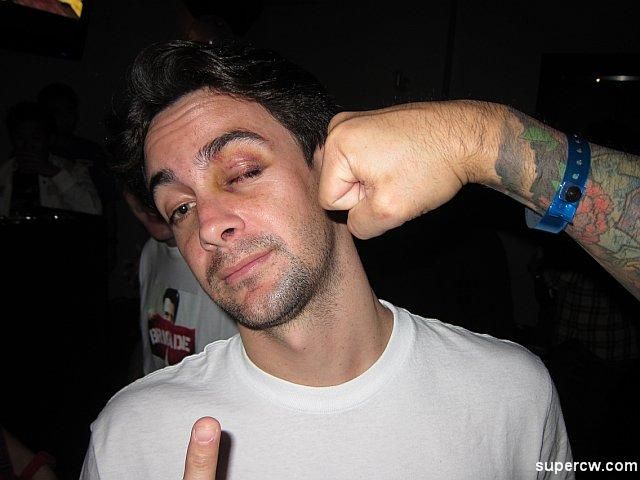 yes, yes, please give them shots. but more importantly…. TRAVIS! see him back there?! chef trav! amazing amazing just amazing. if you hear anyone call him honolulu's own justin timberlake you can thank me for that.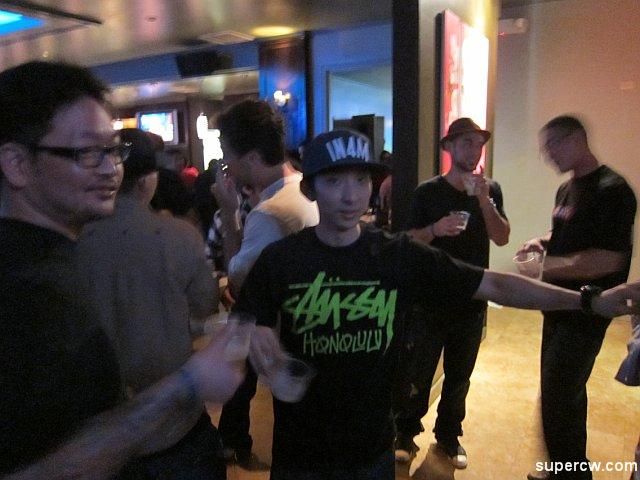 ps: i love these guys
currie was like "we haven't met, but i love your website"
to hear that in THIS ROOM pretty much made my night.
i love you currie.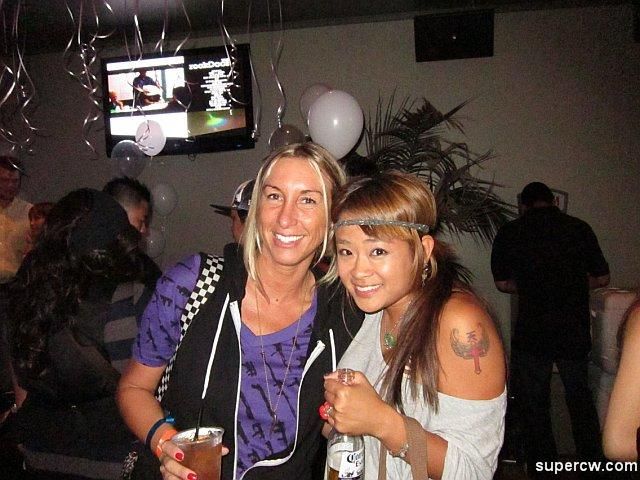 blaise sato! pat sato! drew sato! satosatosato.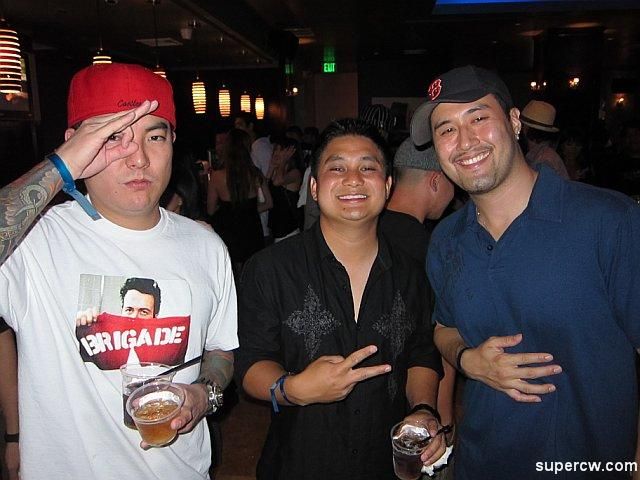 then i was back in heaven. find me in this exact spot any number of days of any given week.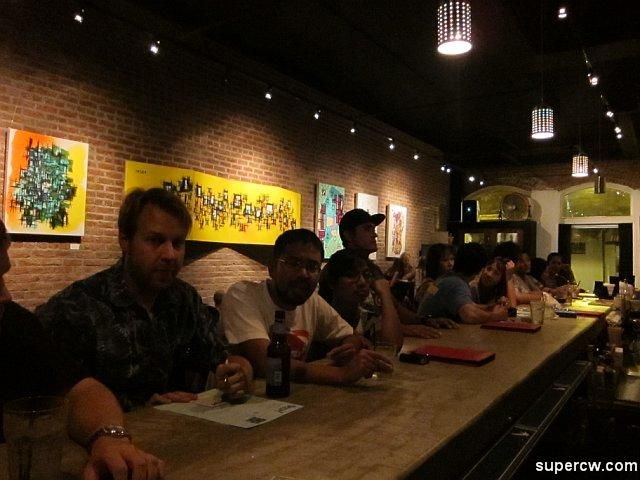 oh, but this one was a tuesday. adrienne geniusbrain from (formerly) the weekly and (currently) NPR and a bunch of other geniusbrain media things now HOSTS the stump! trivia night on tuesdays at manifest. it's free, they usually have snacks, it's right at 6pm, and so so SO fun. you get to feel extra dumb. maybe in some cases smart. i guess it just depends.
then i don't remember what was so funny at Nobu….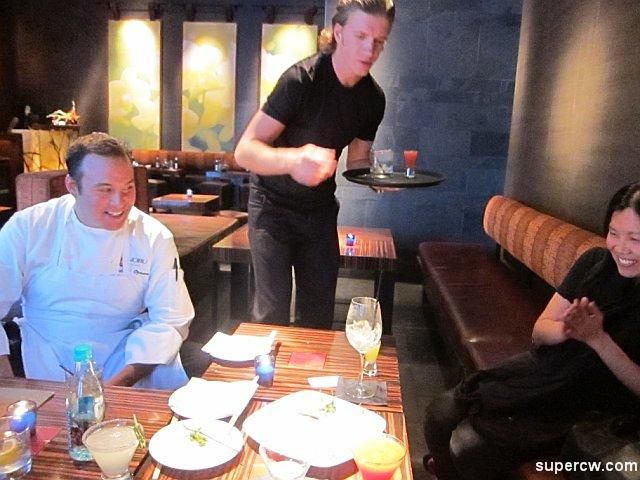 …but you can bet this spicy friggin cocktail solved all my problems that day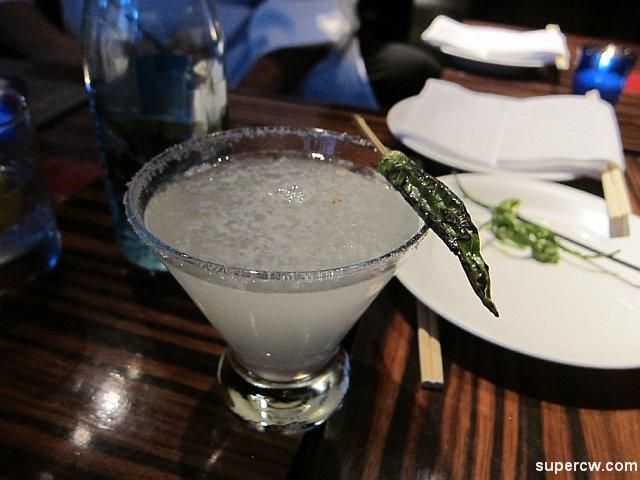 then i ate with eskae
then i ate with maria
then i drank with kalima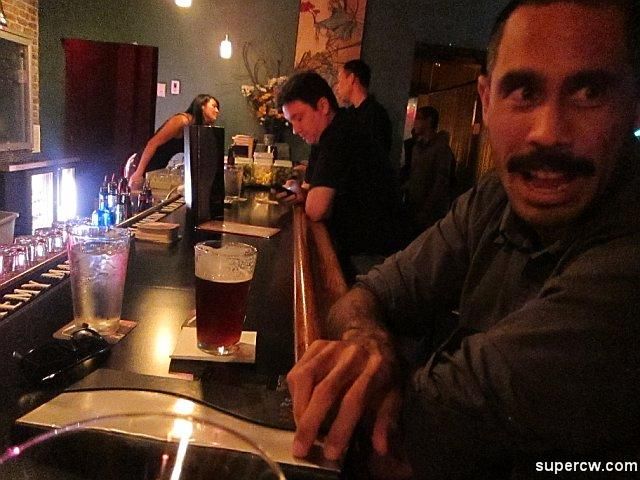 then it was a block party! the slow art block party! they want to keep these mellow so never mind. forget i mentioned this one.
forget i mentioned this too
this night got blurry fast. i think i lost about 200 twitter followers this night with my a;lkdjf;lkdjfkajdsf typing on my blackberry. hey guys, those keys get SUPER TINY after a few drinks. i still want to communicate with you though. i mean. every time i reached in to my bag all i could get out of it were cigarettes. that i don't smoke. and i still don't exactly remember whyyyyyy.
oooo sage's jacket (ooo sage).
lyanne, the hardest working woman in show business.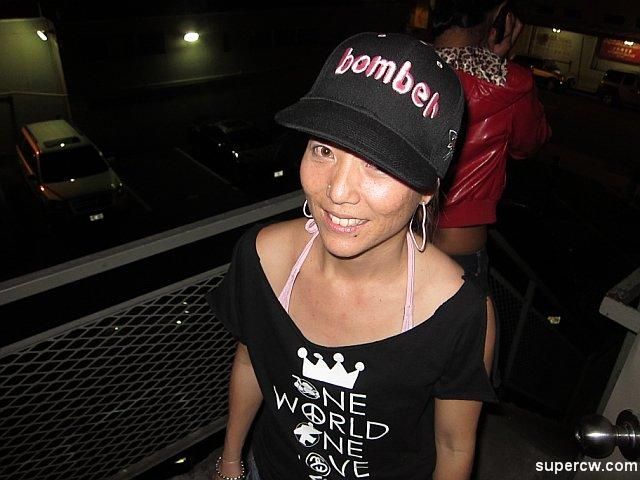 the best looking people in town
and the most killer party that night. soulgasm! it was a culture event. lots of cool things to do and see.
by this point i was pretty deep in my spiral and not so in to socializing much.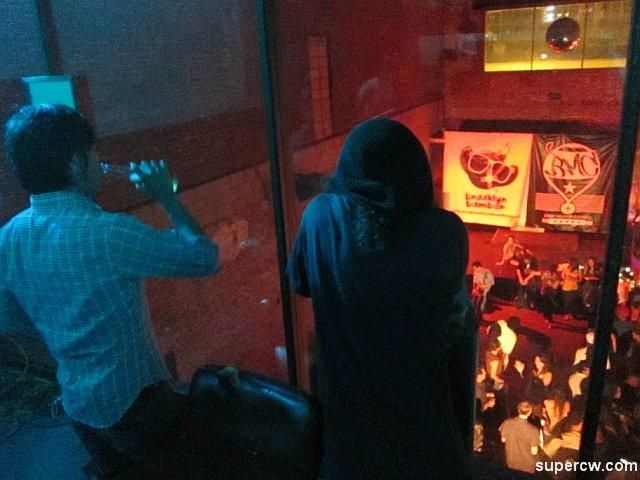 i did wander down there tho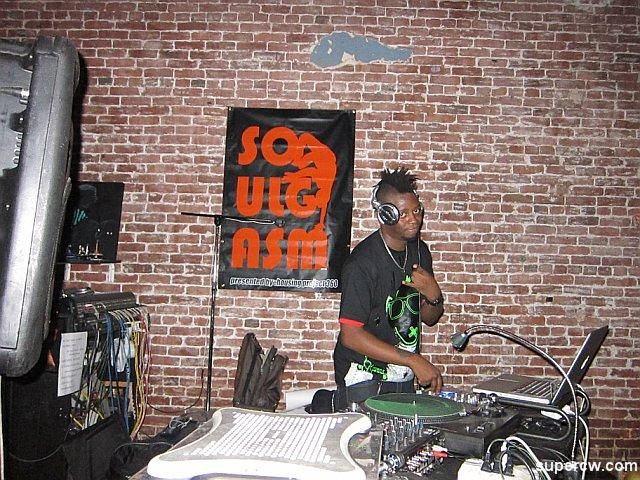 for a little bit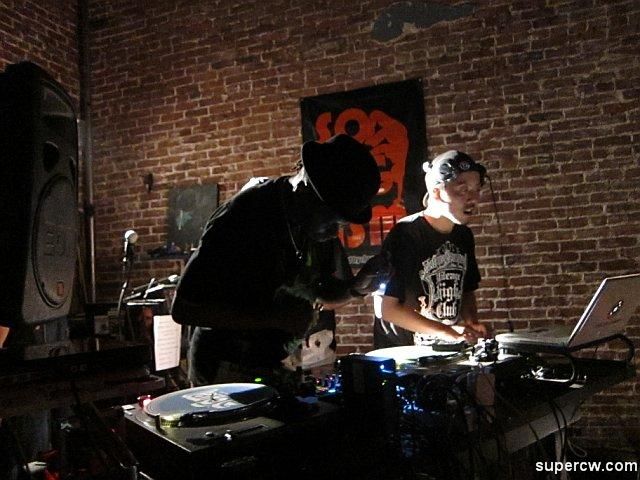 then i wandered back to my usual spot.
there was lots to (try to) look at.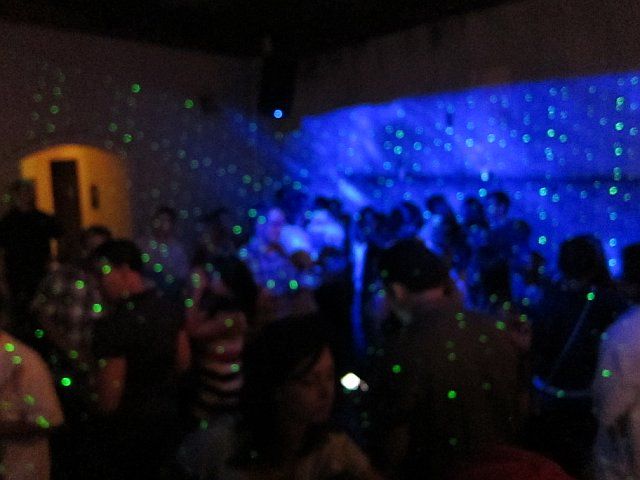 haha, almost missed this shaka. shaka on the go. shaka drive by.
ps: WHAT are all those drinks in front of me.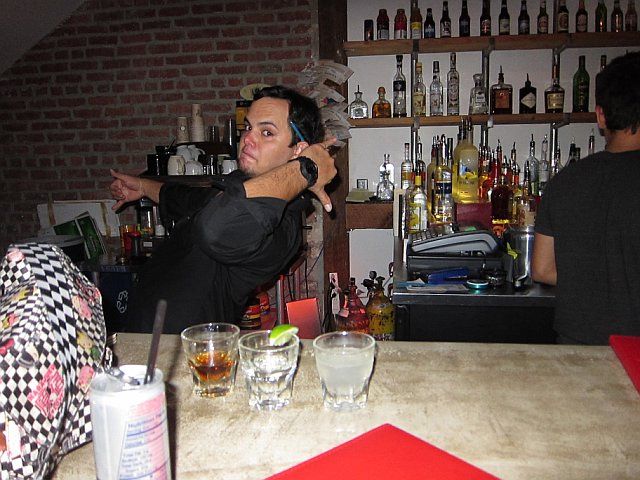 oh. i was with people. (??)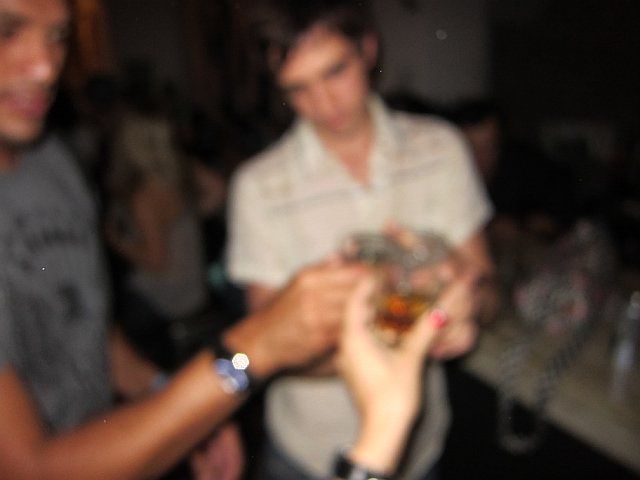 dear lord this was the night we wound up at lotus soundbar.
i definitely remembered loving this place
saw jaytee. i can't remember if this was before or after i saw him in the street. wait no, it was after. that's right! i wrote about it in my column. he was like "i should get to downtown more" and i was like "i should get to waikiki more"
so. i got to waikiki bru. now get downtown.
we were loving it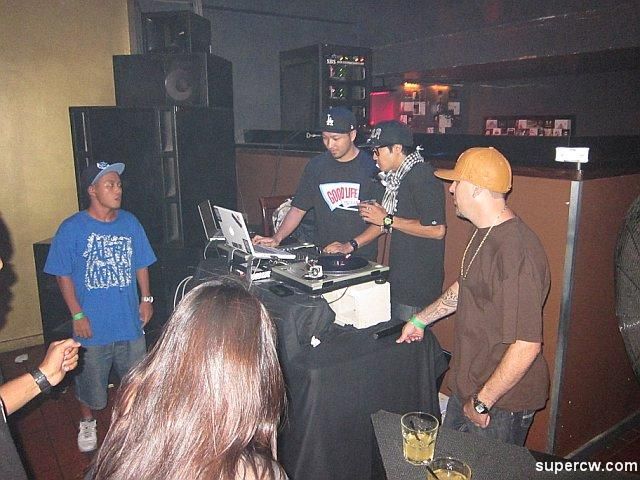 i was loving it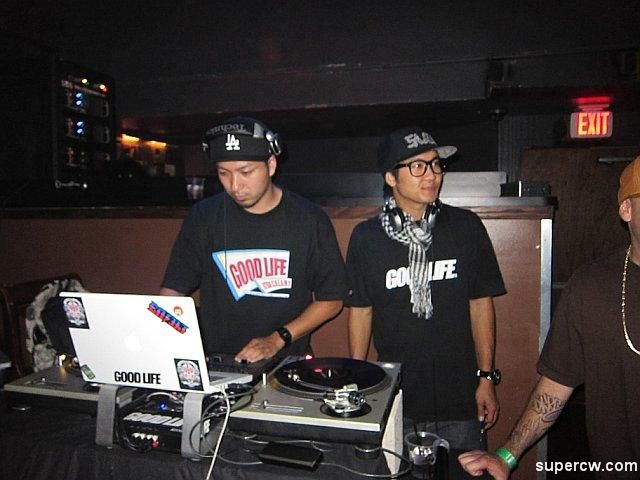 then what. oh. LOST. if you watch the show, you watch the show. if not then blaw. just scroll faster i guess.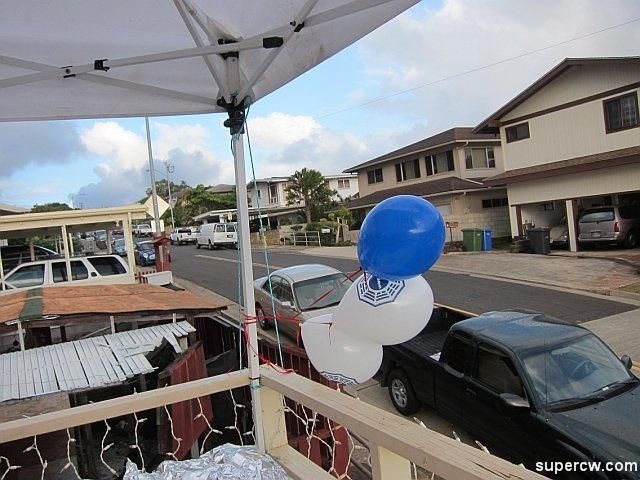 i was one of the lucky few at brother norm's spot to watch the very very last last it's finally over forever season finale.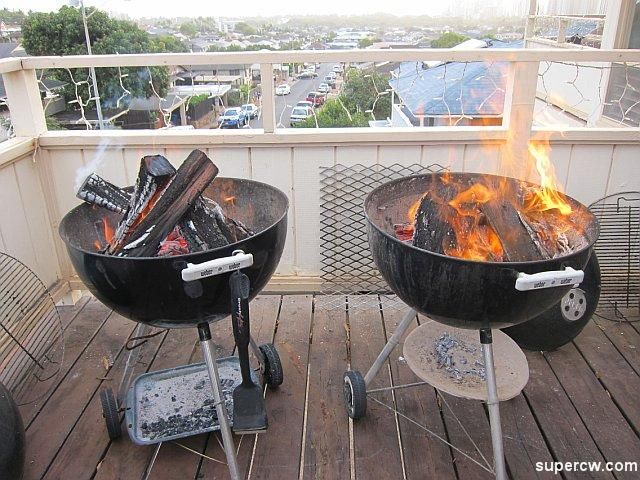 he's a 1st asst. director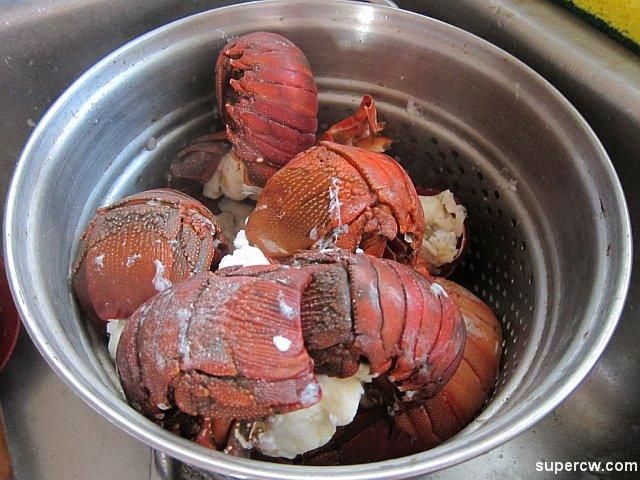 and one mean chef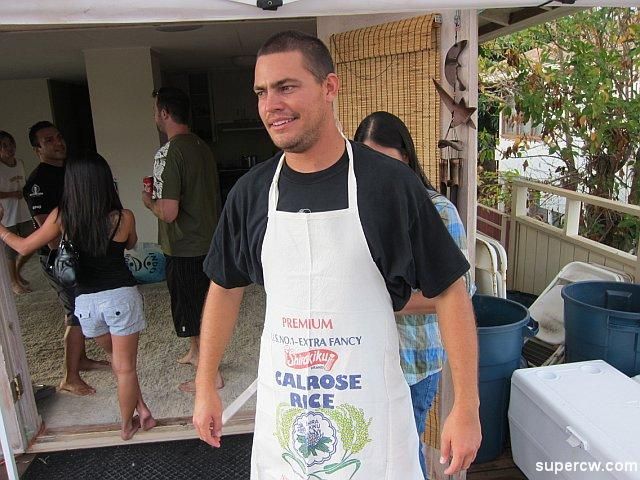 charlie kramer brought gardenias for all the wahine. do you see why i love these people.
these were a gift from the director of photography to all of his department. man, now i'm starting to get sad again.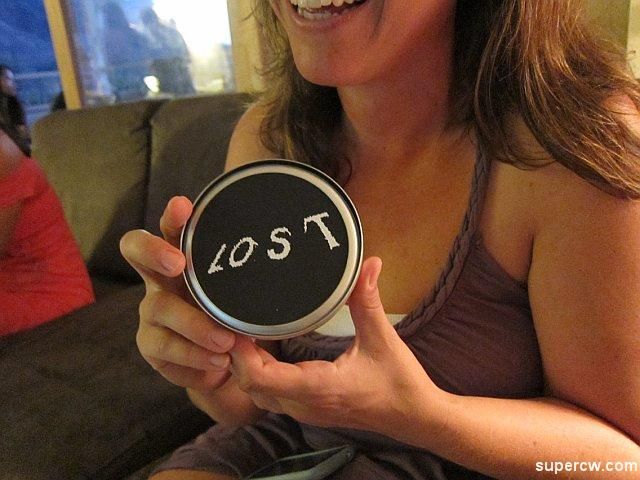 i mean, technically i had nothing to do with this show. i got to be on set once, i had a very small background part once, i got to be an other at the lost symphony, i got the bat call to hang the morning after they filmed for like 20 hours straight til the final final bitter end, i got to work with evi to make her wrap party dream come true, but never really actually technically worked with this crew. yet… they are totally my family.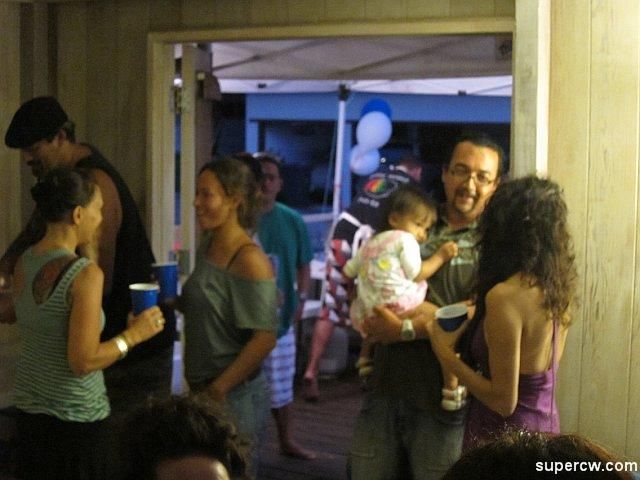 their babies are my babies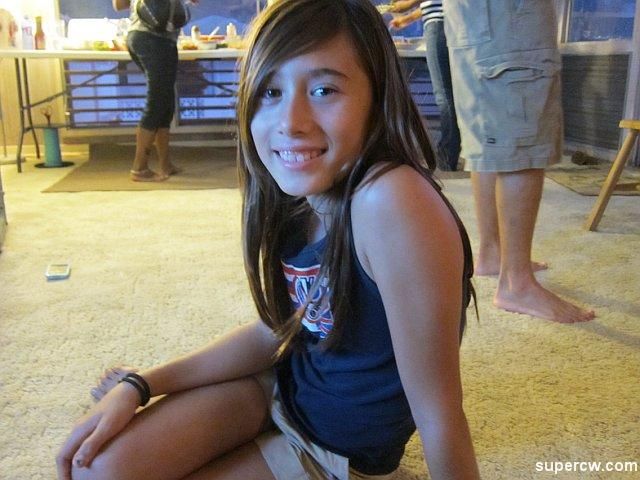 their puppies are my puppies
brian matsumaura, like norm, is from kauai. this make a HUGE difference in the kind of person a man is. just very easy going and kind. pretty much zero drama. just all smiles and aloha.  i want to have babies on kauai.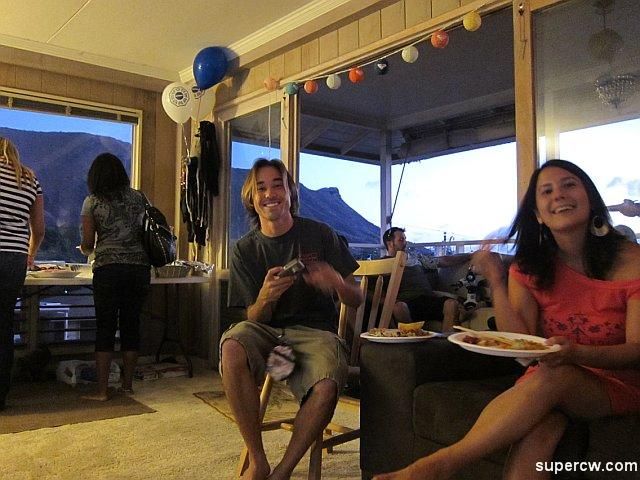 until that happens, these are mine.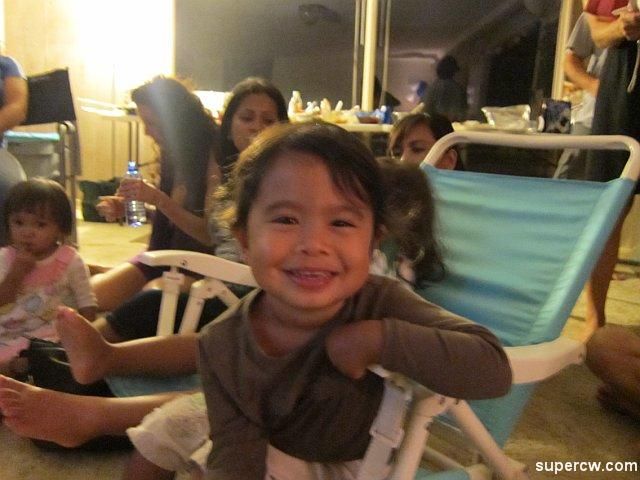 aw man, the ONE photo of shanna is blurry. how is this possible when i have it on auto? i might give up on photography soon. get in to stick figure drawings.
you can only imagine what it's like to watch an episode of LOST in a room full of people that actually make the show.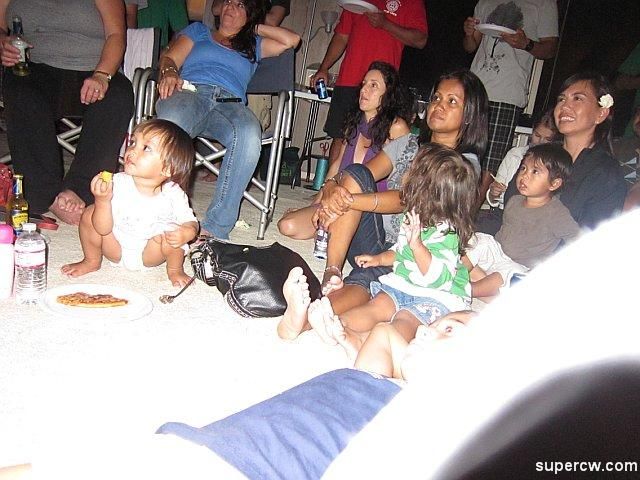 it's also cool that none of them really knew how it was going to end
except maybe torry. that shot of jack's eye at the very end? guess who's shot that was! (torrycameraaaaa).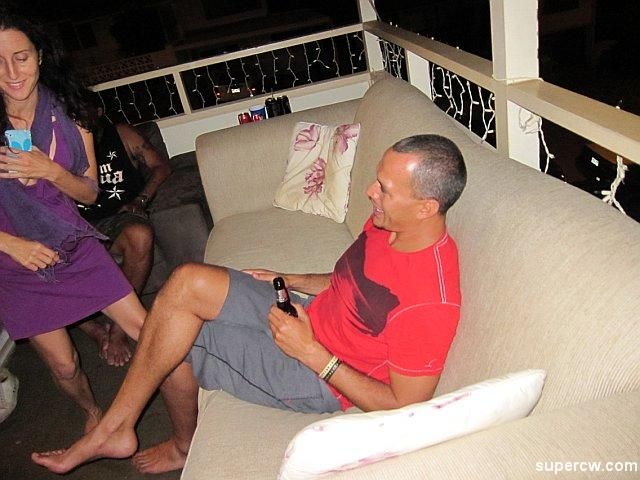 i love you guys.
THEN! i went to a alt/air show. that's dj kowaii kowaii and aly gator. they are a twosome. it's like electro j pop. and i loved them.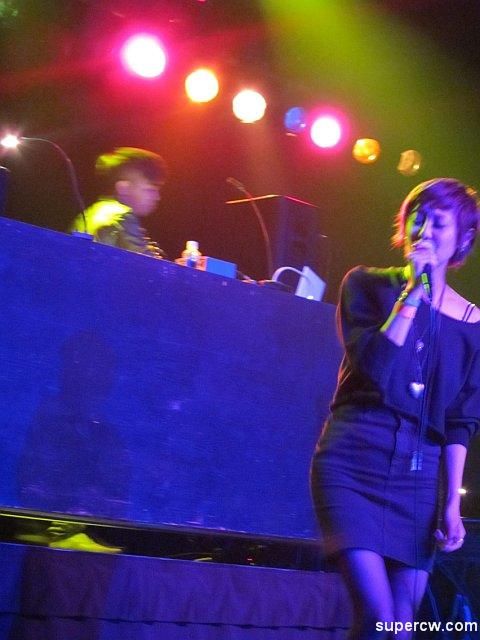 aly was like "this is a nice crowd tonight. who wants to come dance on stage!"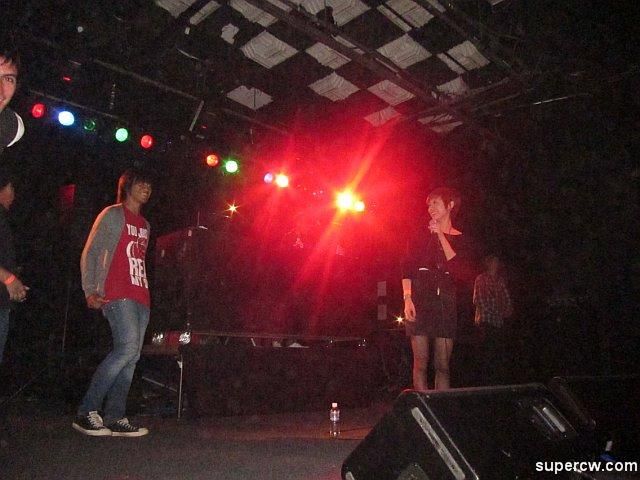 only boys came up. can you blame them? this was funnnnn.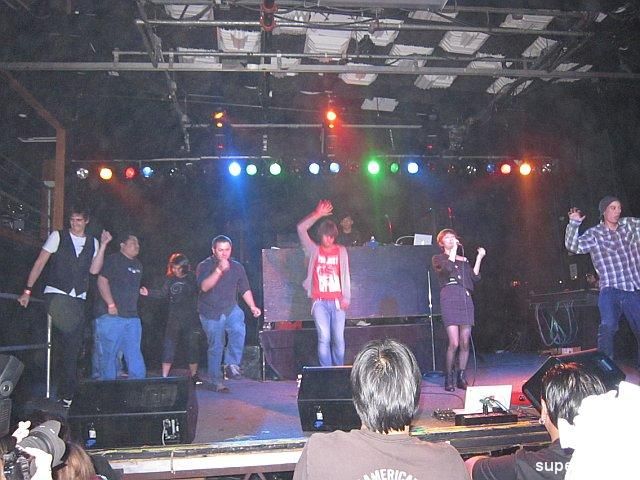 seriously. when is the next show? i'm so your groupie now.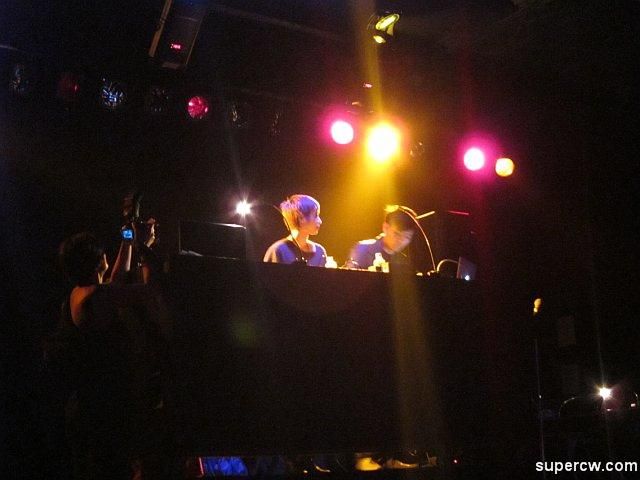 then i launched Bacardi Torched Cherry at Aiea Bowl. i told everyone to wear red. some of them even DID!
the manifest!
pearl ultralounge!
v lounge! apartment three!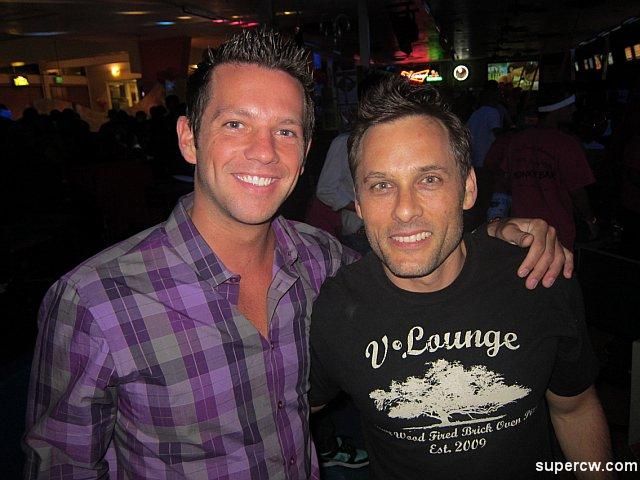 i want roxanne's hoodie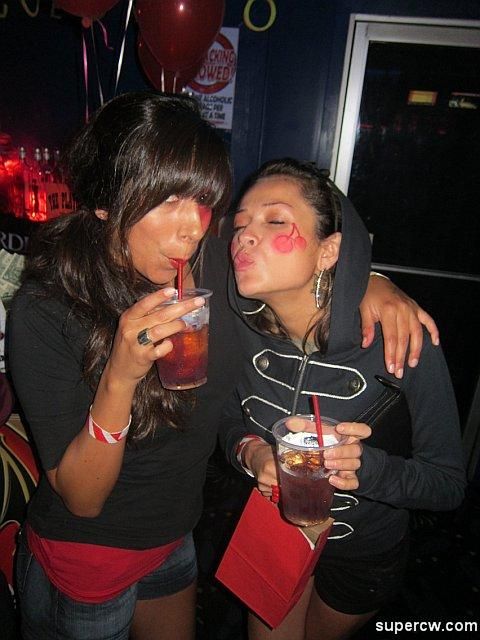 Bacardi sent us this KILLER green screen photo taking contraption. it was wicked cool. unfortunately it only took like one or two photos before breaking. honolulu's too hot for this shite.
i remember seeing one with vincent that worked. it was gold.
i bet it was fun to think of something cool to do. the photo transports everyone in to a Bacardi cherry patch. you can see it on facebook.
thank GOD ryan was there. his video was just about the only proof i had that this party even happened.
oh. woah. WOAH. this happened.
then i was one of the lucky non-cast/crew members that got the plus-one in to The Descendants wrap party. no cameras allowed. why? because George Clooney loves his cast and crew. and he is a dancing machine. they didn't want lurkers. i respected. and popped this one off in the bathroom.
then i was randomly pulling a ninja way too late at v lounge and saw these guys
then i was lurking joey gottesman make his world famous mai tai. a smoked cocktail that you really have to try to believe. trust meeeeee.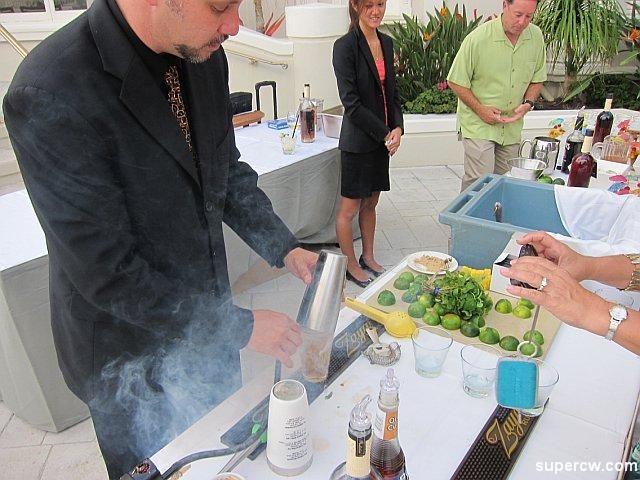 this is my day job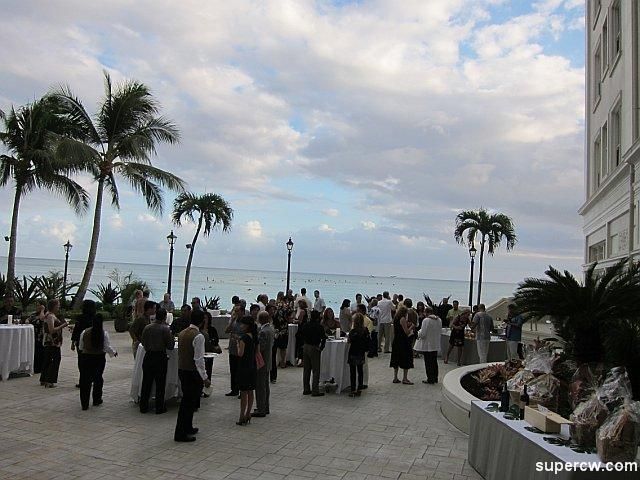 at the lovely moana surf rider hotel. it's so classic there. i call it the hamptons of waikiki. it reminds me of the hotel del coranado.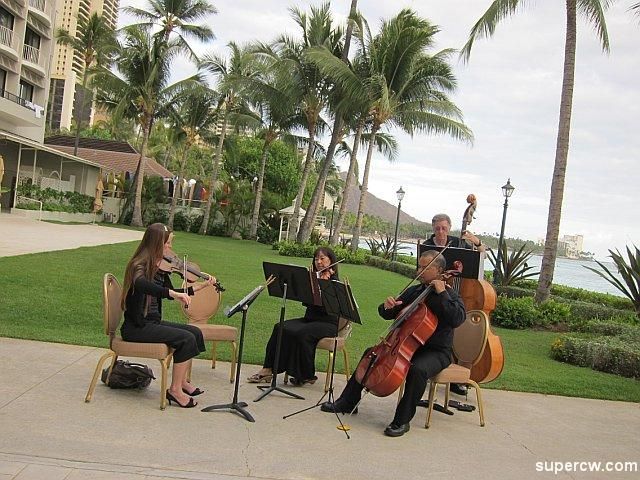 joey in his "hamptons of waikiki" stance.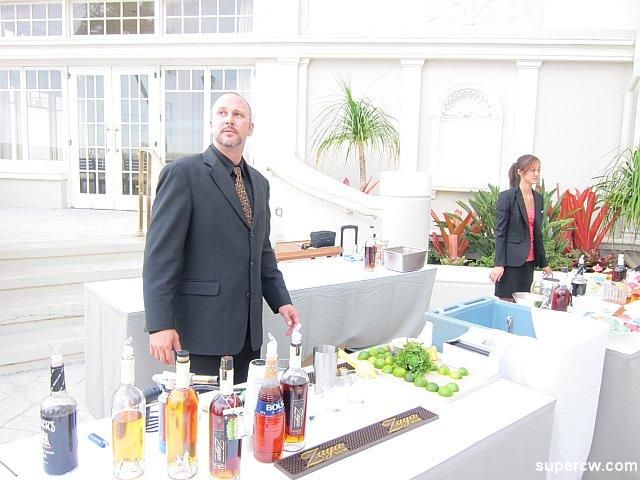 hello, waikiki
then i got to sit down. this is the hawaii food & wine paradise event, by the way. event 1 of 3 that i went to last week. all those glasses were for me. it was binge wine tasting at its finest.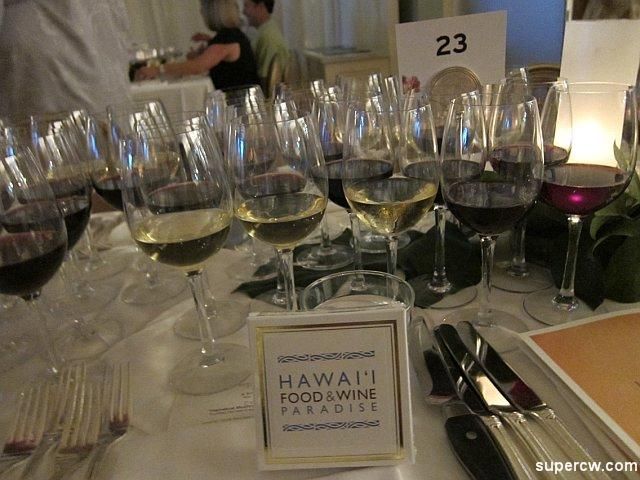 the menu was pretty much amazing
that kona abalone? just OH MY GOD.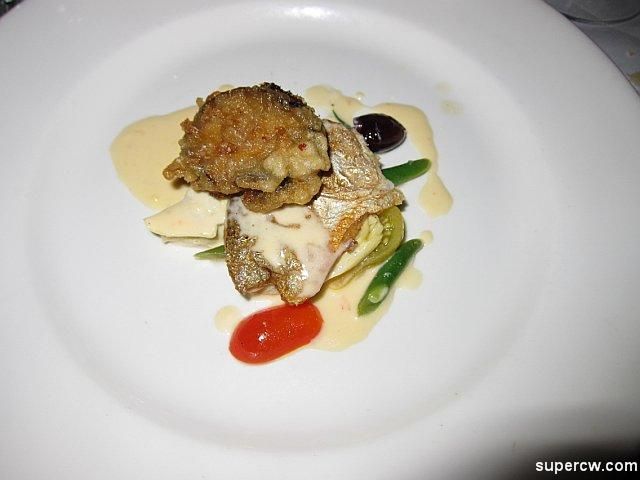 thanks chef norm. i ate two of those abalone things.
then i was trying not to cry at Ka. metromix diane seo was kind enough to invite me to her party she threw to thank and say goodbye to metromix honolulu. this party was not fun for me.
don't get me wrong please. i love metromix. LOVE them. i always did. even now when i come in to my office i sometimes look at the other cities just to pretend. it doesn't help. nothing will ever match the hustle these people were on.
and sorry guys, cat toth has a boyfriend.
did you see me on the cover of the metromix tgif? how was THAT?!?! so many people were like "um, christa?" and i was like "HEY! i was a contributor! you don't remember my three articles I wrote for them?!" but, more importantly… diane thanked me for vouching for them when they first came out. how could i not? but they said i gave them the co-sign when they really needed it and it's what propelled them into the limelight. hum! that's sort of what i try to do. when it works? well…. just rad.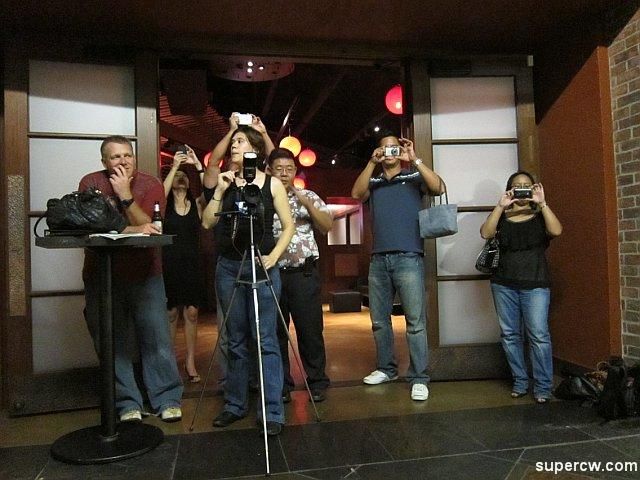 only for the people who deserve it
you want to talk about some hard ass working individuals. how about titus right here. i think he works more jobs than i do. and DAMN you gotta check out his new spot in kalihi. remedy. i ate their monte cristo sandwich 3 times in the past week.
then tracy said a few words. tracy, the girl that almost single handedly populated the entire damn site for months before they launched. tracy who would tirelessly slip in to hip hop shows, punk shows, sceenie scene clubs, private parties, public parties, public bathrooms, boats, street fairs, water parks, product launches, fashion shows, birthday parties, anniversary parties… whatever. and have the photos up for you to look at the very next morning. sometimes i would come home at night from my night out and they would already be up. actually, that happened a lot of times. tracy, fuck. don't think we don't appreciate the work you did.
then the moon was out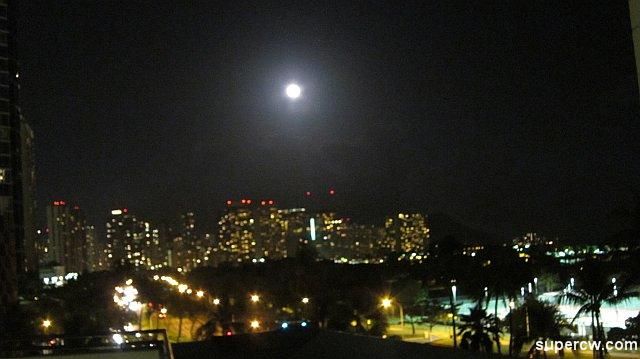 then i was at the groundup agency to pick up my models.
you might recognize kiani from american apparel. or my last blog.
i just saw casey evans on a giant larger than life size poster in a super small bikini at ward the other day.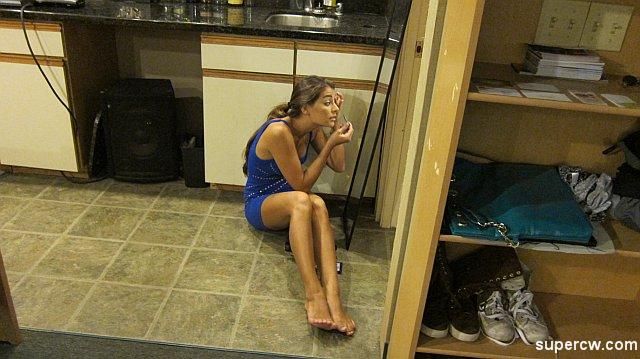 i'm not linking to their video blog. i'm not sure it's "for the public"
if it is just let me know babies. it's golllldddd.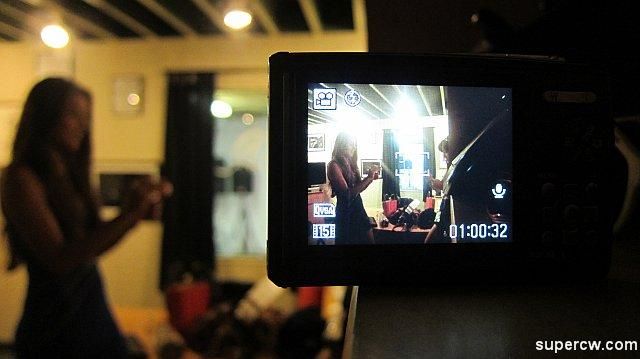 if you're ever in any kind of rut i'm gonna recommend taking models out with you to a night club
but you got to do it right.
for one: we made kiani wear these lady gaga shades the entire time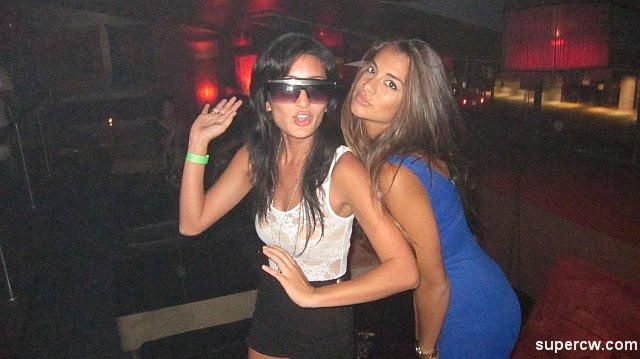 another good idea: go somewhere you usually don't so they don't get distracted. lotus soundbar is HEAVEN for that.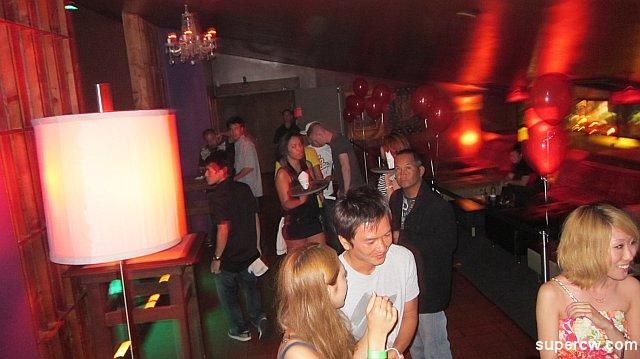 and for christ's sake, get them a bottle
they have to have tons of energy.
it gets infectious.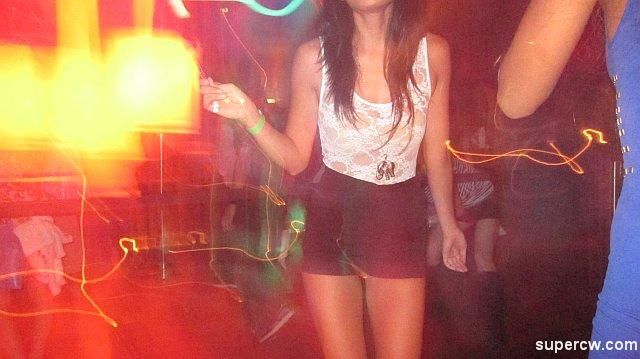 before you know it you're totally feeling better
and dancing even
GOD kiani!!!! i love this woman.
she only took the shades off a couple of times. mainly to be able to see. then they would go right back on. ALL night!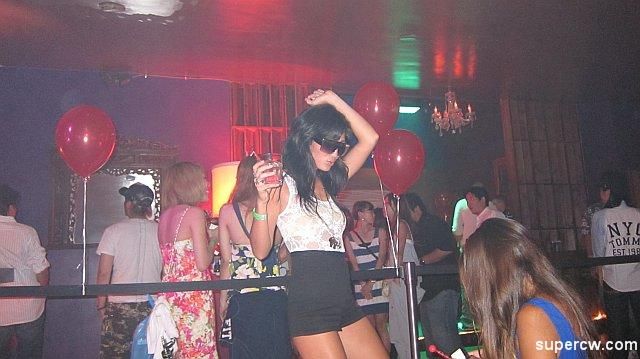 ps: we tried to get JT to come have a drink with us. he was buried deep in visiting-dj-from-japan.
i kind of love this club.
side note: what time does the car lot that puts your car on a shelf close? we never could get a straight answer tonight.
i took that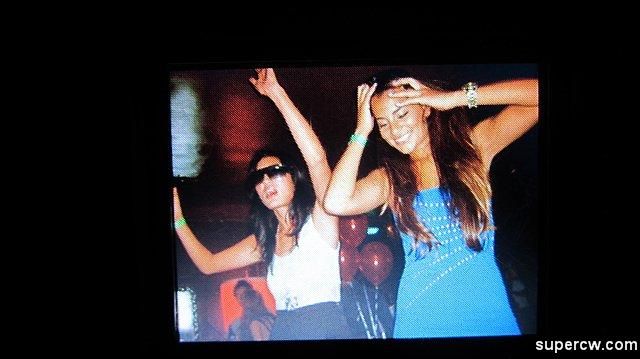 we maybe left too early, but were nervous about my car. next time, we cab. for now…. v lounge to dieeeeeeeee (hi daniel!)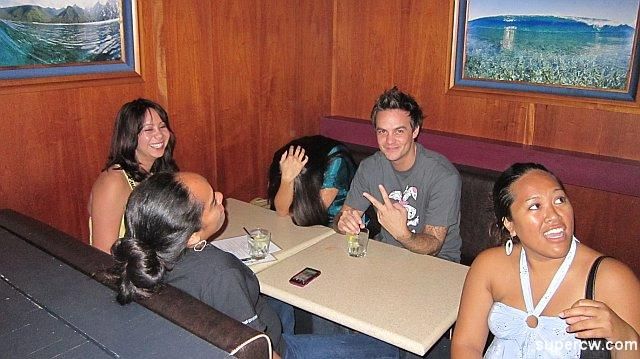 oh. guess that's it. back to work. workworkwork. HEY! please go eat lunch at the contemporary museum. you can totally re-live the past 5 years through my lens all at once. please go. i worked really hard on that. it almost killed me.
see you soon, love cw