since it's been since like 200FOREVER AGO since I've done a weekend pick entry i'll just get right in to it. don't expect these on the regular until i can work out that whole space time continuim thing.
TONIGHT
In4mation (hot hot arty t-shirt wearin dudes) is showing the LRG video (hot hot arty t-shirt wearing skaters) at KA (hot hot azn dudes). A gift from heaven? Possibly. What else I like? It's Free.
Asylum, the most forward thinking electronic music club in Honolulu (that you can't get in to) is taking their show on the road (so we can all get in) at Nextdoor. They're gonna have smoke machines, live video projection arty stuff and some DJ from the mainland with his own record label playing house music. If you're like me you won't understand it at all, you'll just be standing there in the club wondering how the hell everything came together to make such an awesome experience. Don't question it, just enjoy.
SATURDAY
Showdown in Chinatown, and the doors open at 8pm. I don't want to say much more cause I want a good SEAT. Just be there.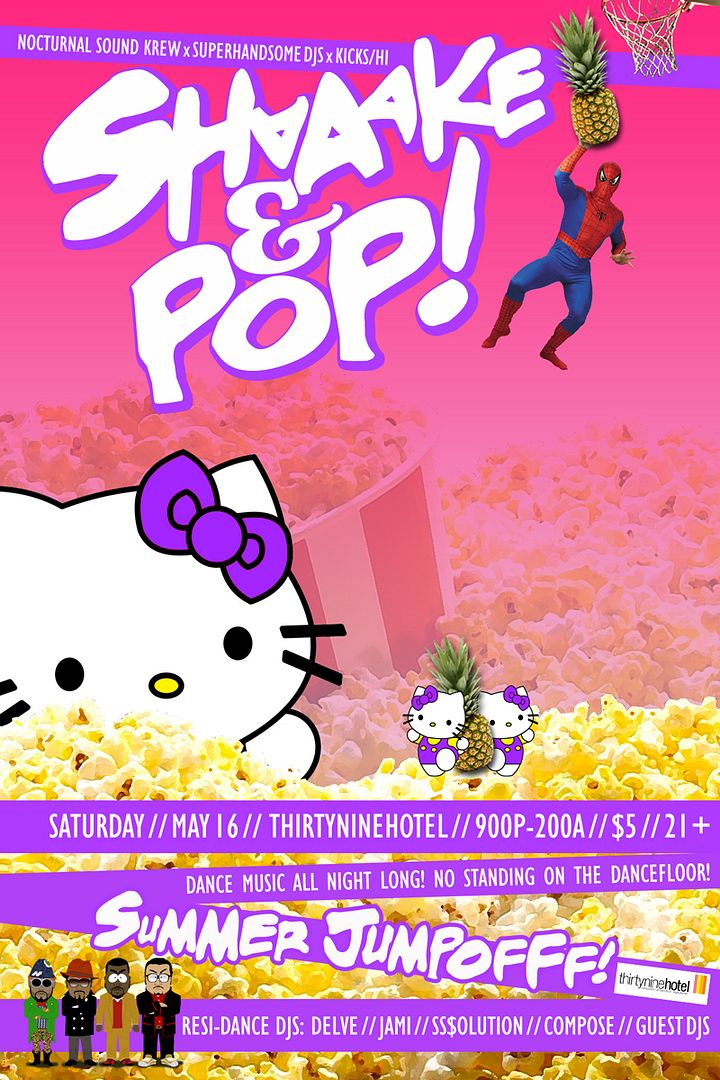 Shake & Pop. The most fun party on a Saturday night that I've been to in a minute. Since that Soul Clap that none of us can barely remember actually. Chris Kam plays records. thirtyninehotel. $5 to get in. It's worth it. If you really can't pay $5 I'll hook you up, get at me.