OH MY GOD the north shore. i mean, really. seriously. REALLY! could it BE any more magic you guys? AAAAAAAAA. i didn't get to go like Eddie but I watched some of it online from work today. so amazing so amazing. so anyway. i been doing my thing. doing doing doing. still WAY in to the bubble guns from the bubble promos. like, way way in to them. Nina and i bubble'd ourselves all over town last tuesday.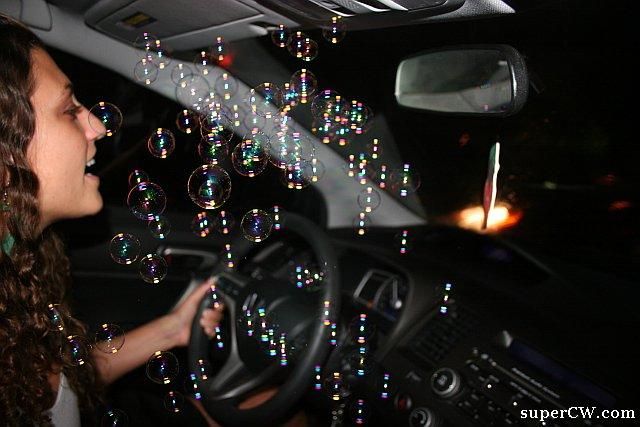 and all over apartm3nt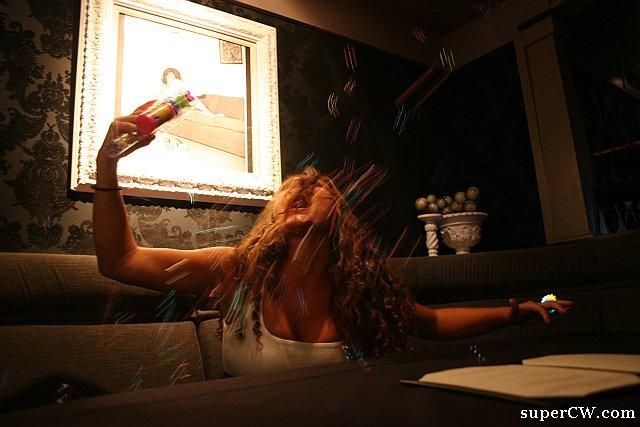 we sat in the back at first and it's a little bit more ok to do that. we went back to acting like grown ups when we moved to the front….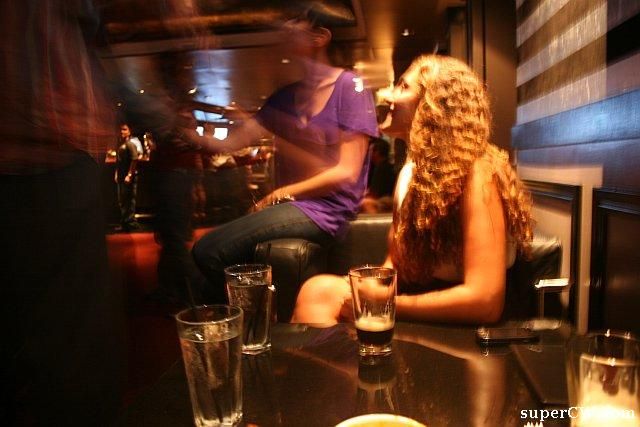 ….to eat a grilled cheese sandwich with tomato soup. which by the way was very delicious.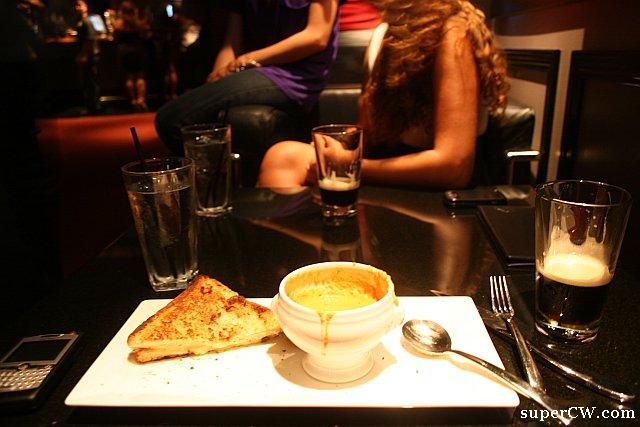 …and YOZA was playing!!! omg, do you know her? she totally brought in her own crowd of awesome people in like beanies and scarves. it was too cool.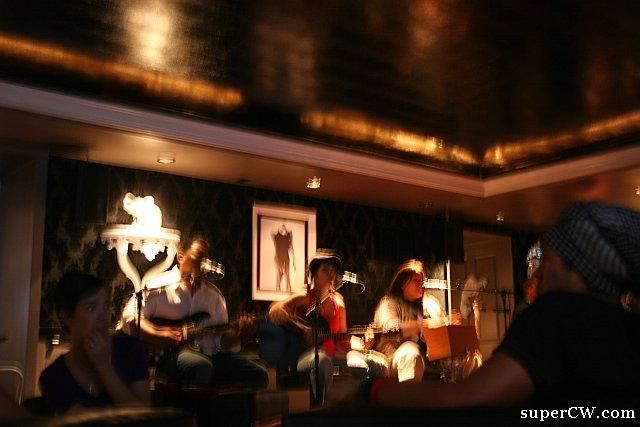 then later, i was sort of freaking out over how friendly katie's fish is
then i was celebrating the wednesay before thanksgiving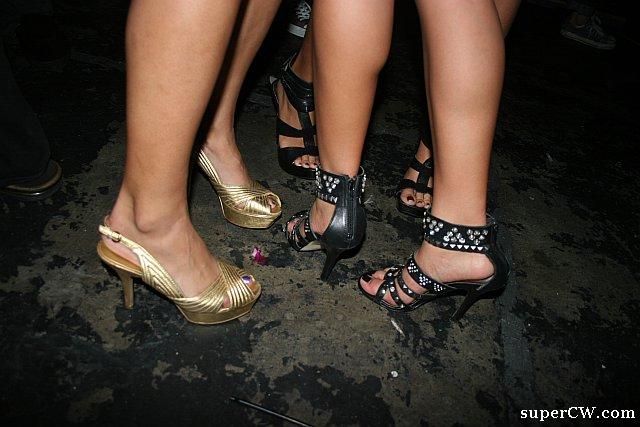 and ASHLEY'S BIRTHDAY!!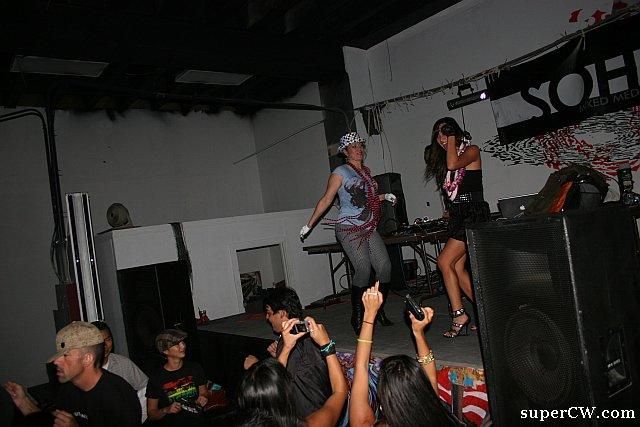 stay up there forever, please. the entire place was in a living dream, ladies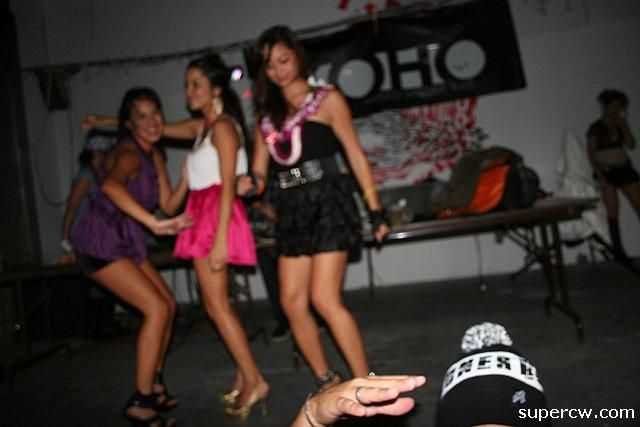 koa e was making his shirt beat. you can't really tell here, shoot.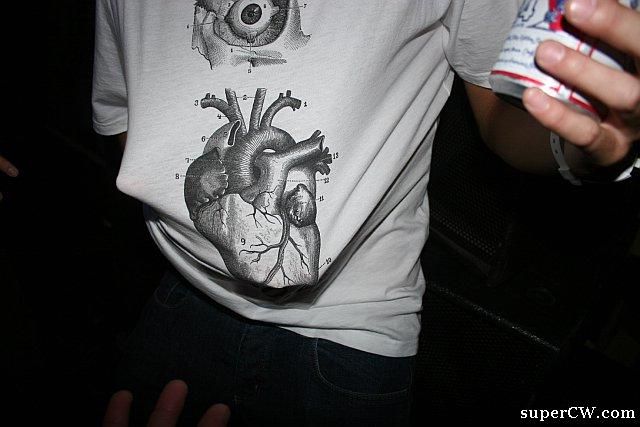 where are you going get back up there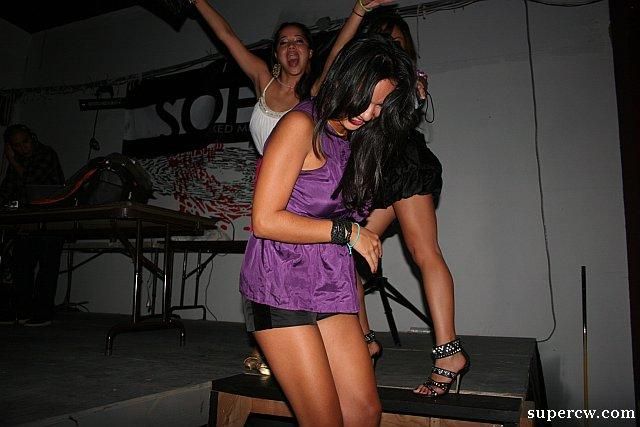 aloha stadium got a new member. and russell was on a super dinosaur inspired tip in his dance moves tonight.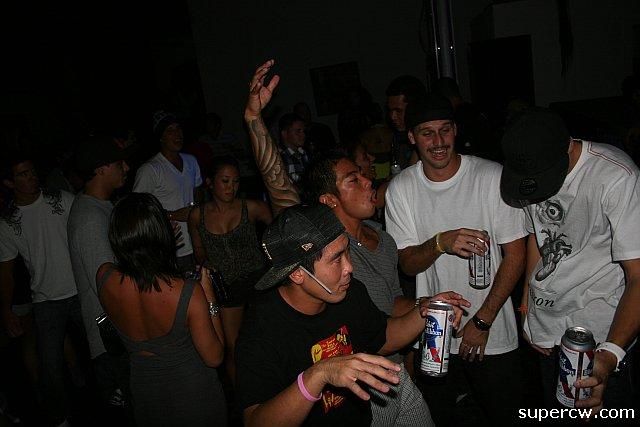 not like i'm judging. we were all just dancing our faces off, actually.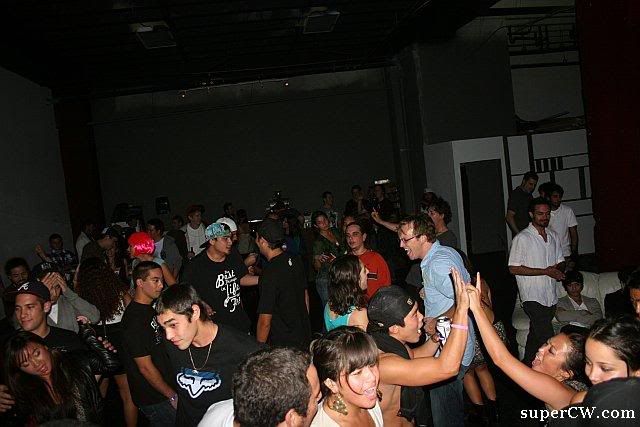 ESKAE was UNREAL tonight. i don't know if it was him or us, but there was definitely some good synergy happening in this room.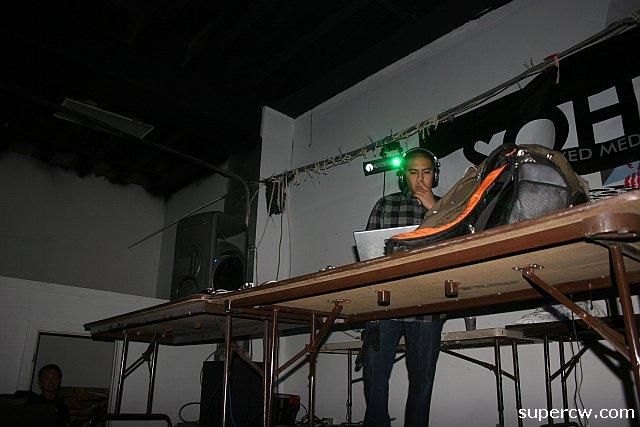 sorry alex and justin honey, i'll post just about anything. except a middle finger. it's sooooo passe'.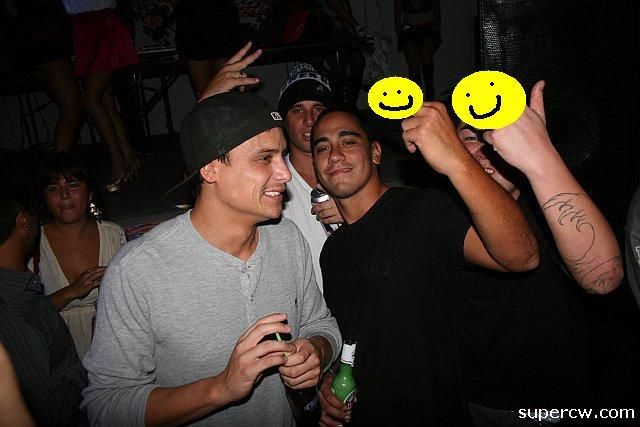 but your face is so damn adorable i'll make it work.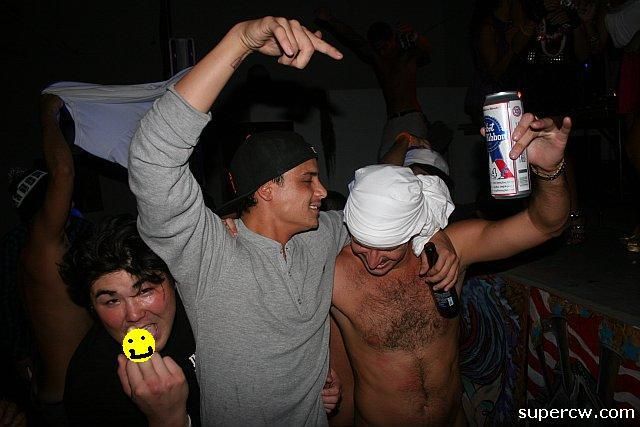 ps: you might be wondering why everyone loves soho so much. the fact that aloha stadium is here jumping around, raging hard, even taking their shirts off is pretty much my reason. among others.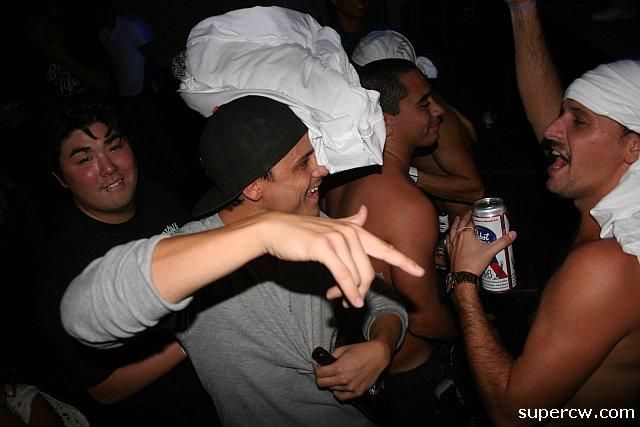 this is the other one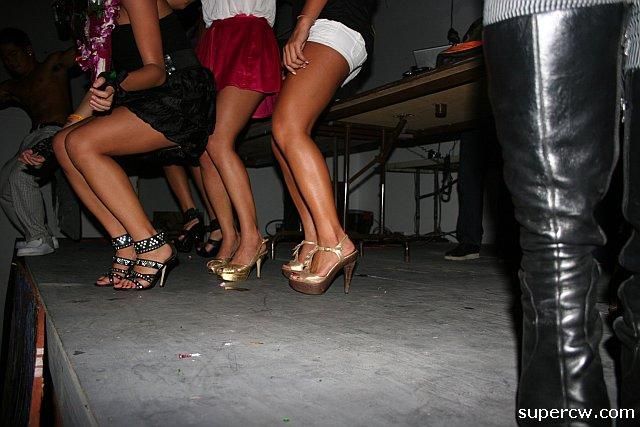 i mean, tell me where else you see this and i'm there, man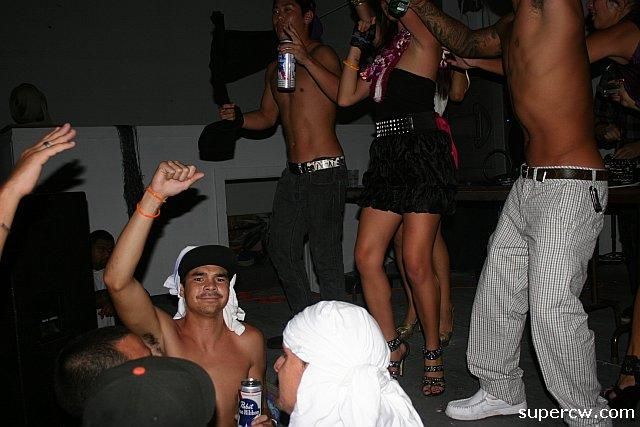 sometimes you get tired of getting dressed up to go into a huge room with top 40 music and everyone just looking at each other.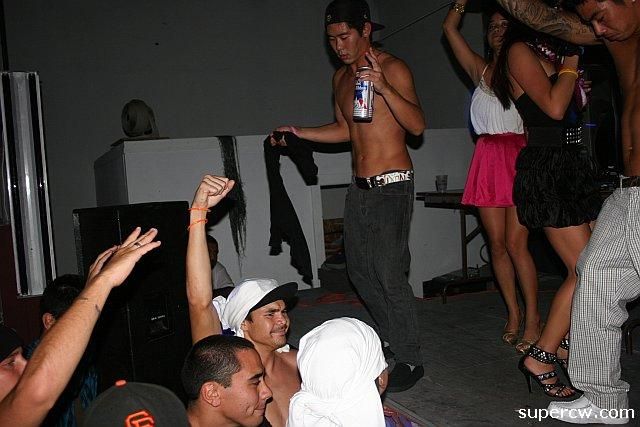 oh wait! haha there's russell back on the dinosaur thing.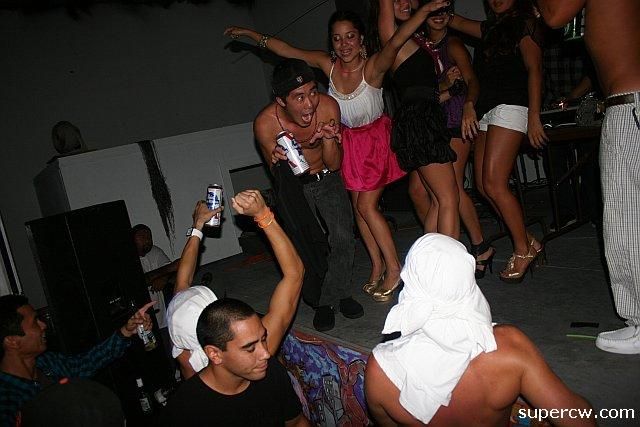 so anyway. i love this place i love these people. hate me for loving, i really don't care anymore.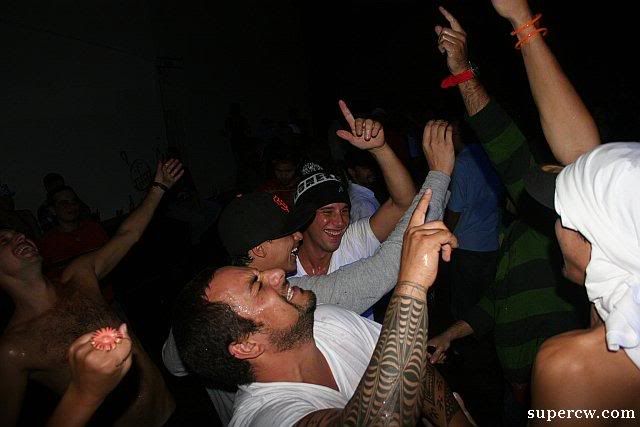 ps: happy birthday ashley honey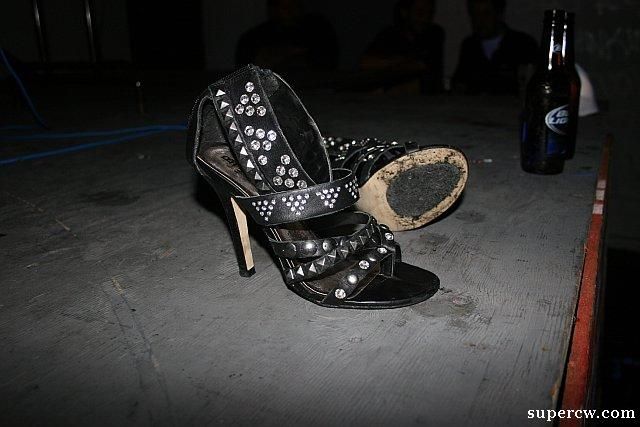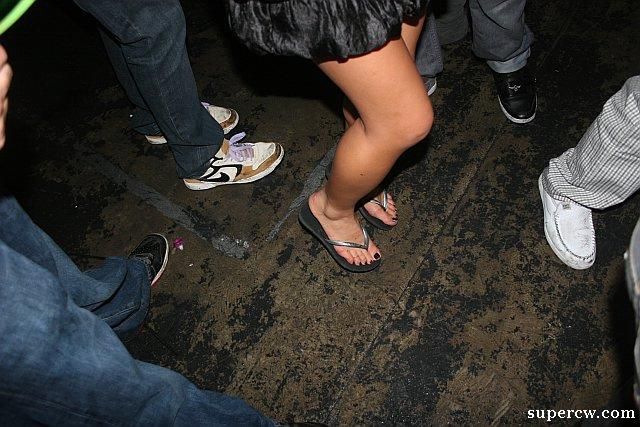 i was like daniel, don't you care that people are all acting a muck in your club? he was like "duh, it's why i opened my own place in the first place"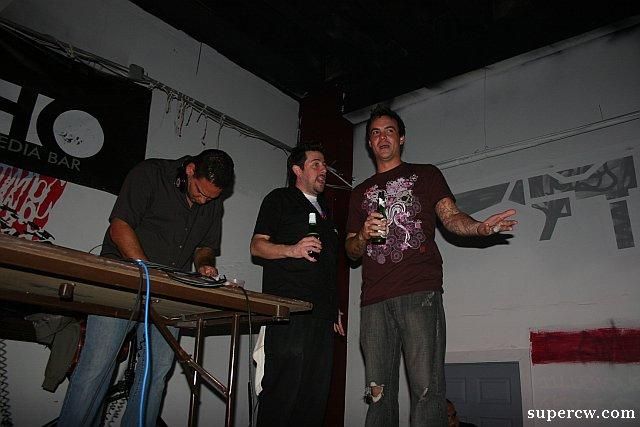 very well then. act a muck, everyone. ps: alisa WHAT was in your hair? that night i was so confused.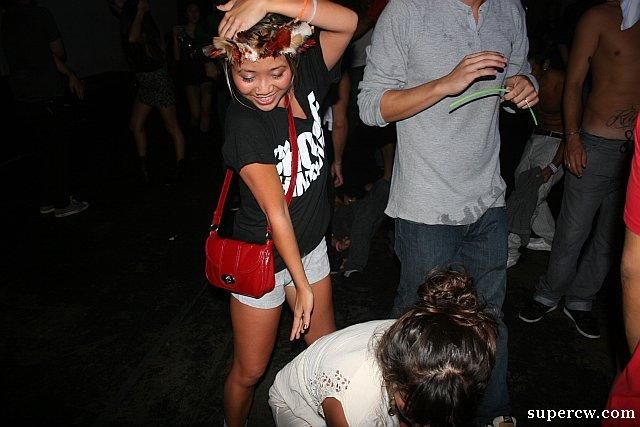 hilltop bar and grill and my thanksgiving dates. HIYA!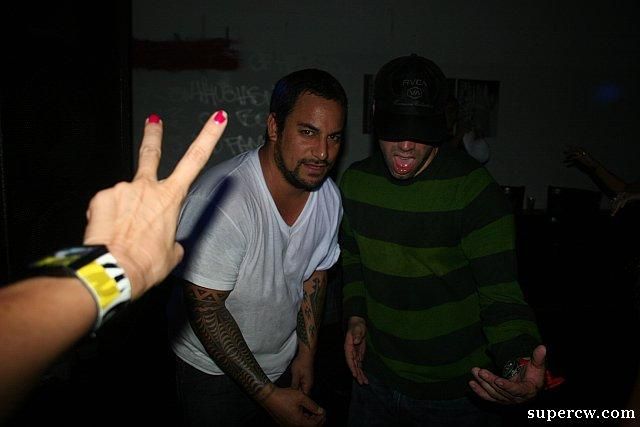 later i went to v lounge, where we go to die. they had, what you call, stocked up for the weekend.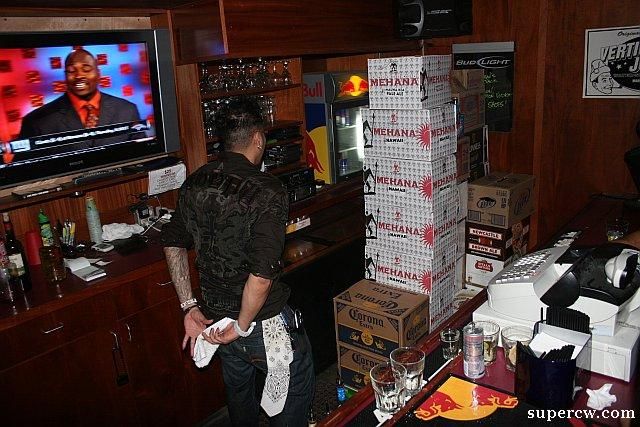 thanksgiving at hilltop with basketball…..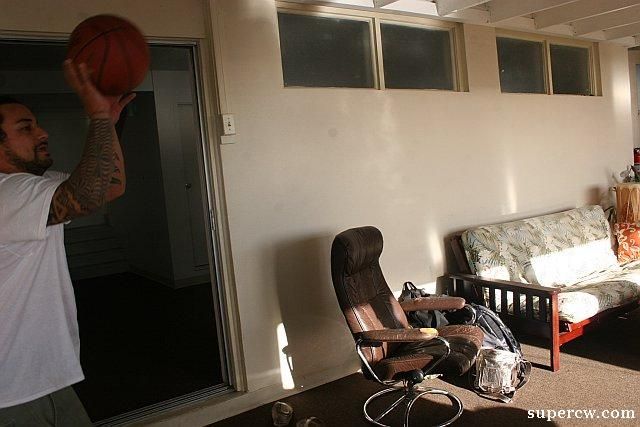 …..in a bucket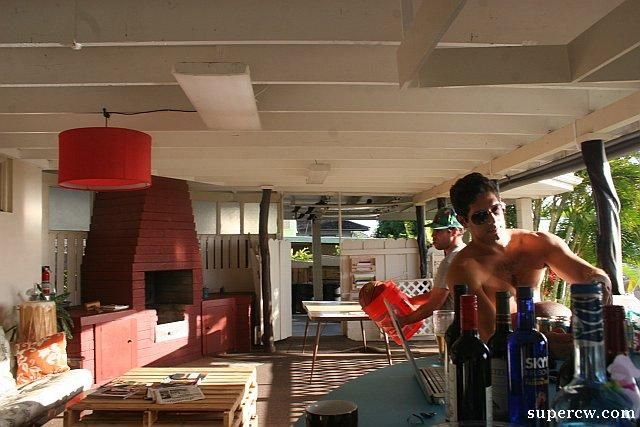 the view is just spectacular from up there. you know how when you take a picture and it's not even close to what you're seeing?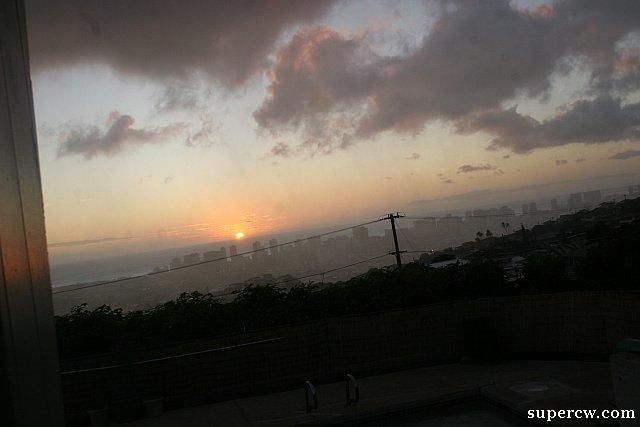 yup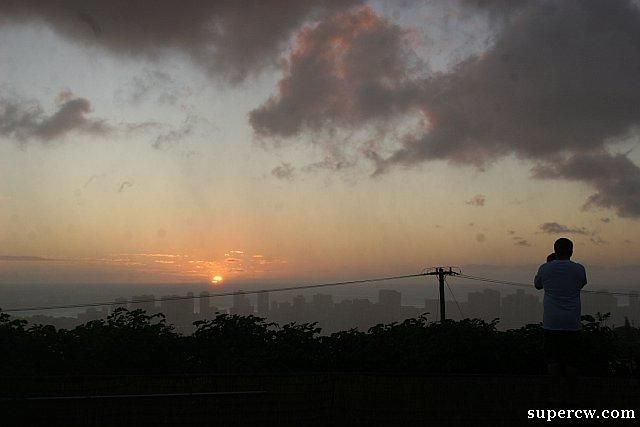 the men didn't mess around even a tiny bit. they also made the best maceroni and cheese i've ever ever had.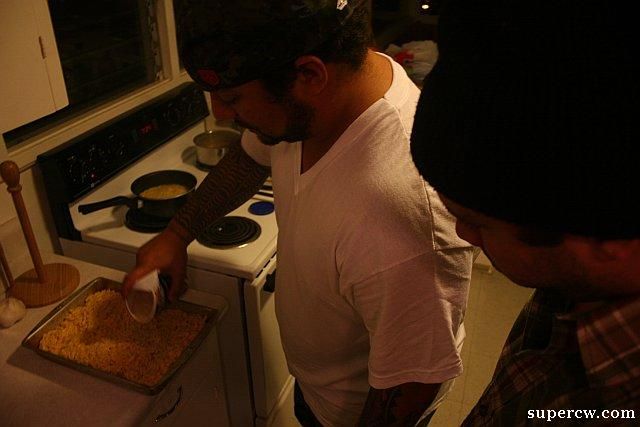 they baked this. aaaaaa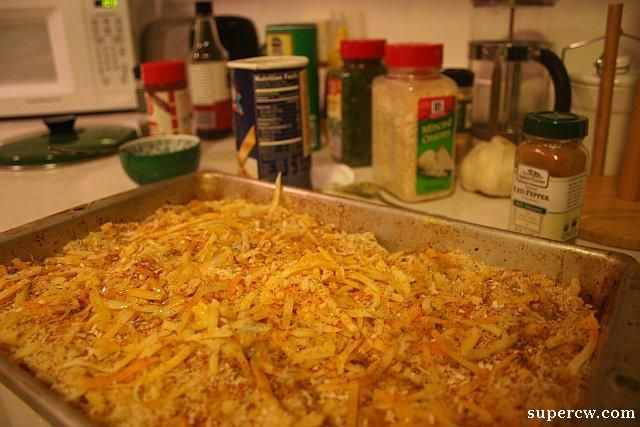 why i love hilltop, part ivxxiviimcmlv: 3 men dancing in the kitchen to their own made-up song about mashed potatoes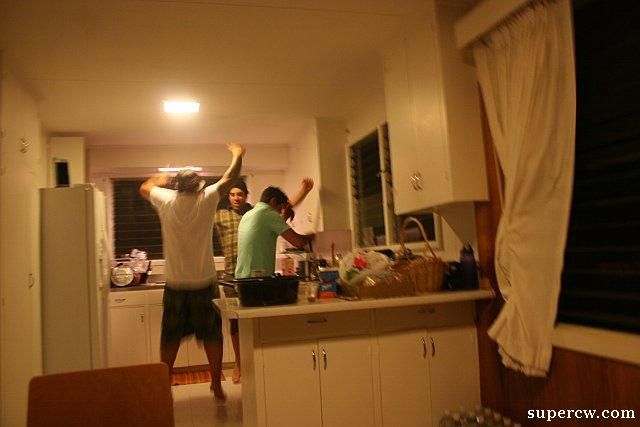 for kind of a long time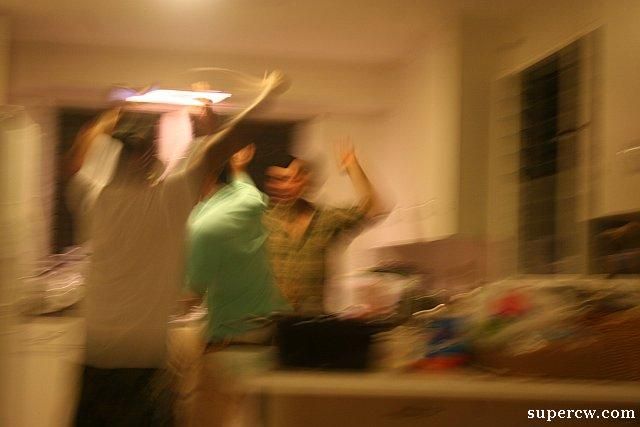 no, i'm serious. you maybe had to be there.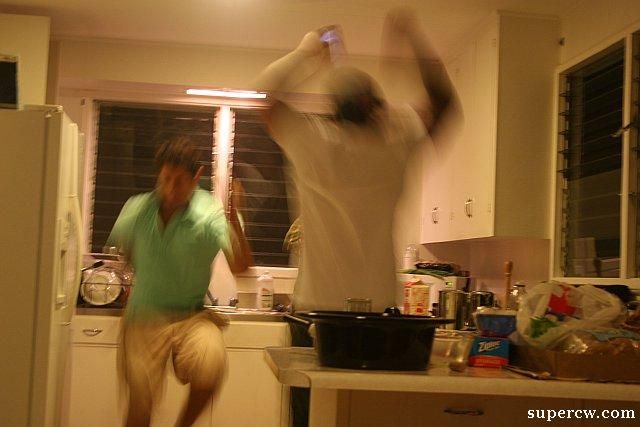 and by the way, YES you're reading correctly. i had thanksgiving dinner with three handsome guys.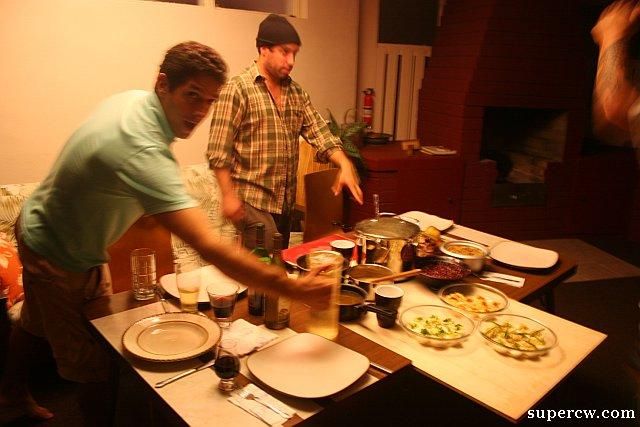 the spread was unreal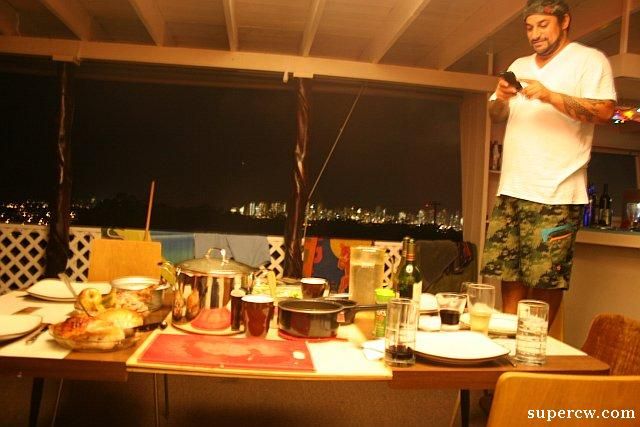 i might be the luckiest girl in the world even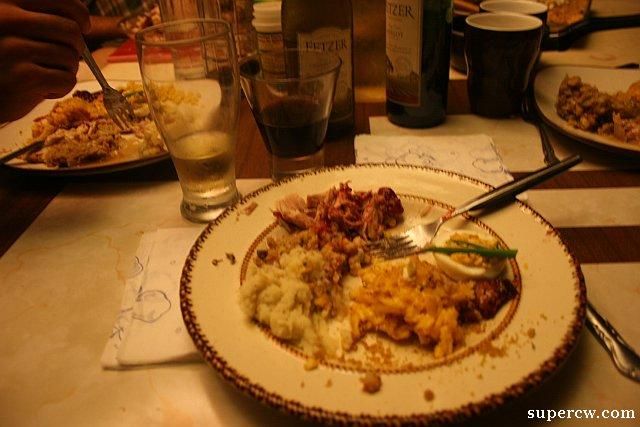 after i took this picture i immediately crawled to the couch right behind me and passed out until the next morning. when you're at hilltop, it's allowed.
the next day was back in my second home on the north shore at off the wall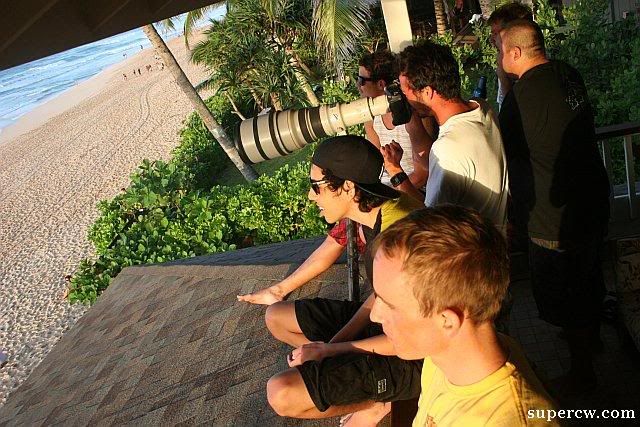 ok it's not my second home. it needs to be.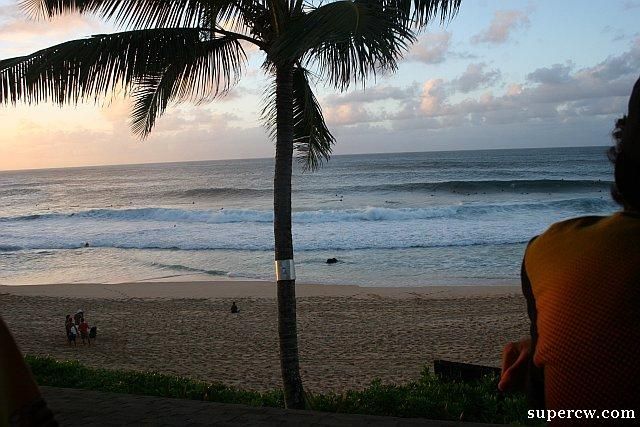 it's the red bull house. and it's heaven.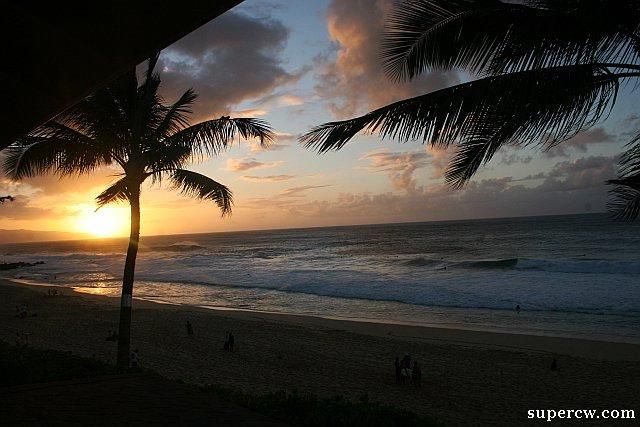 the sunset tonight – this was the friday after thanksgiving – do you remember it? were you up there? OMG! it was HUUUGE! like some kind of harvest moon/sun thing. it was so beautiful i kept catching myself taking these huge deep breaths.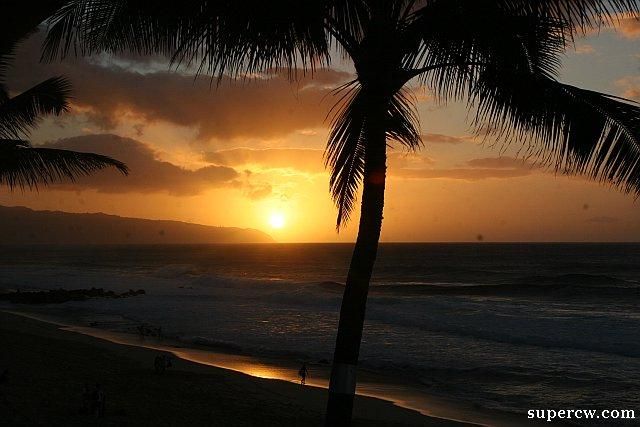 aaaaaaaaaaaaaaaaaa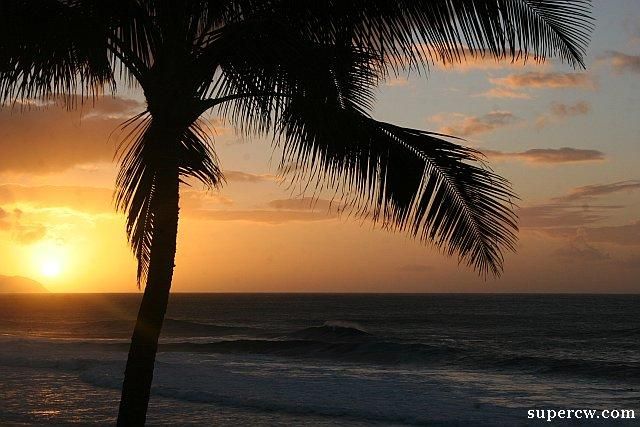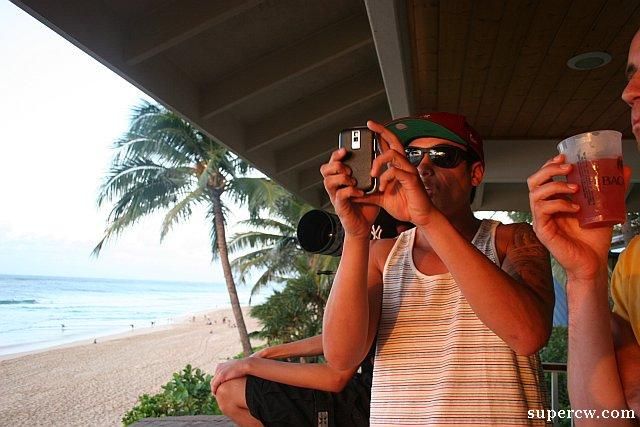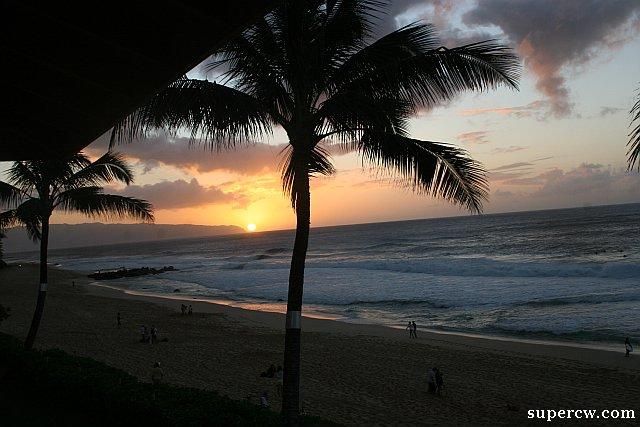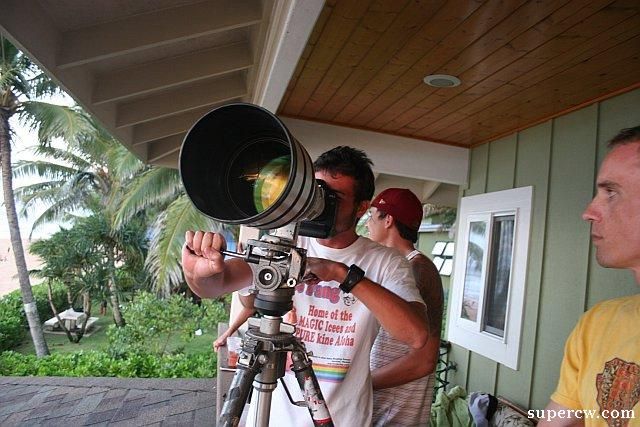 zak screwed my camera on to his rig and we got these: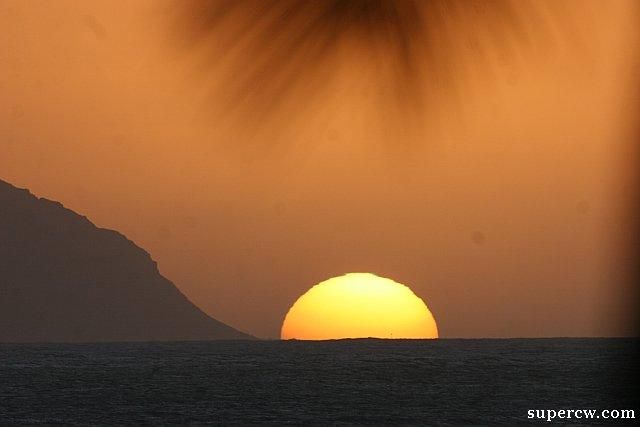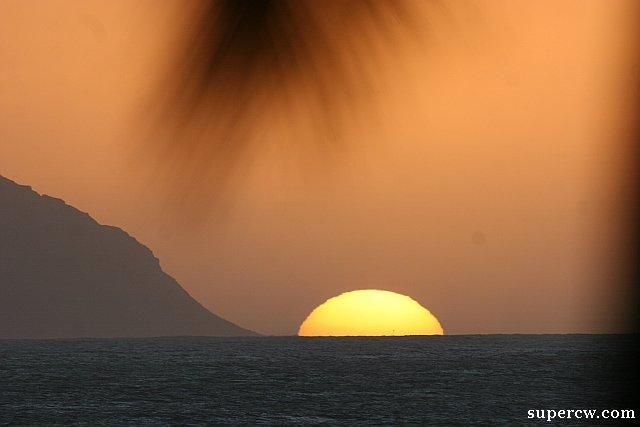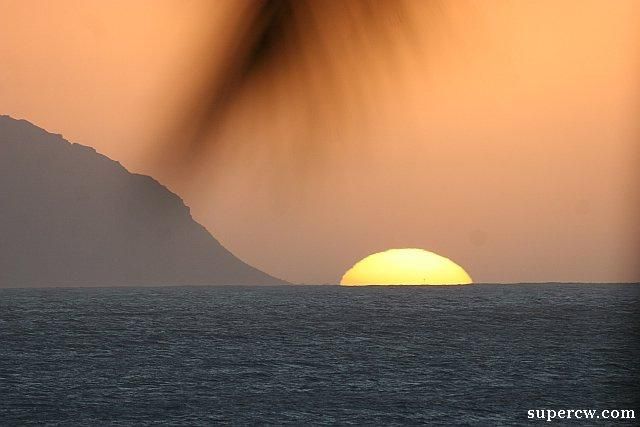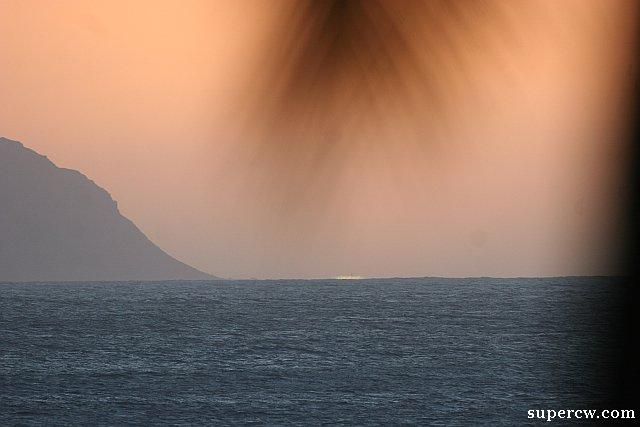 rad huh! TIME TO HUMP THE RIG!! (oh, PS: that giant lens wasn't his….)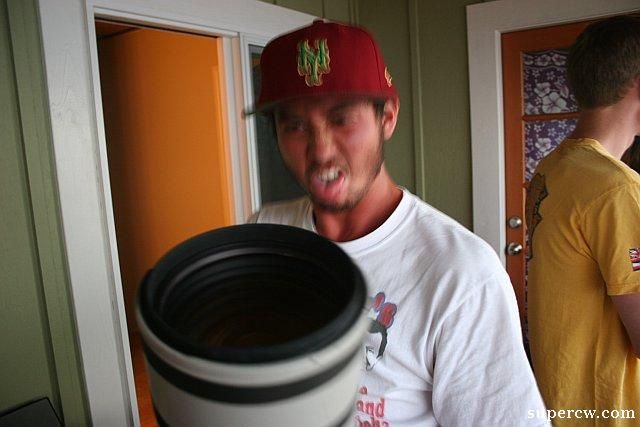 (…it was his)
from heaven to heaven (to heaven) to dinner at haliewa joes with the jump offs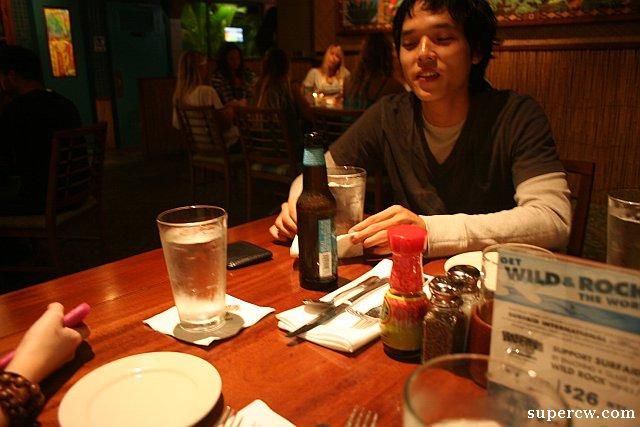 (fanning out)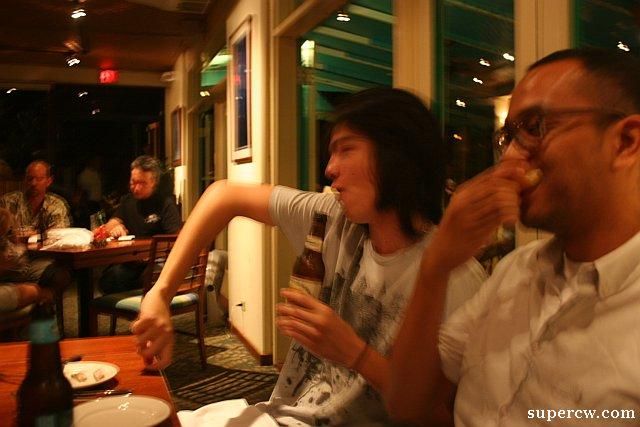 they use starchild when they can to do their merch. a very (very) wise decision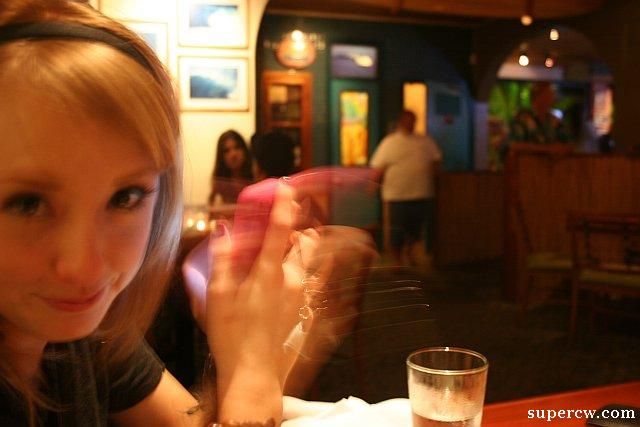 i would do/buy anything for this face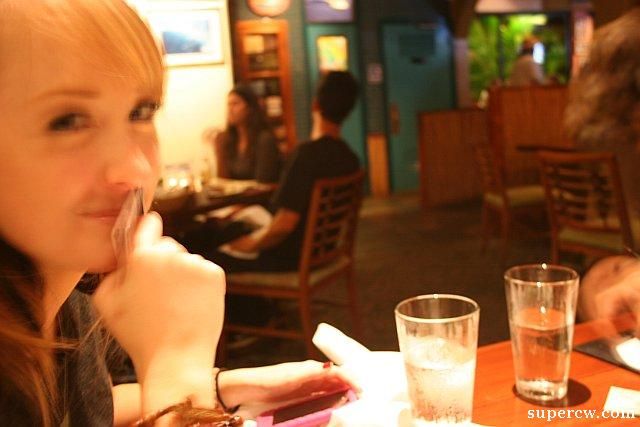 so yeah, me the girl who is always early was of course SUPER early for the show/party that started at 10pm because everything slows down by about 2 hours when you're in the country. 8pm feels like 10pm. 10pm feels like midnight. and so forth. at this point, when it was 9pm feeling like 11pm we decided to nap in kristen's truck. (love the country)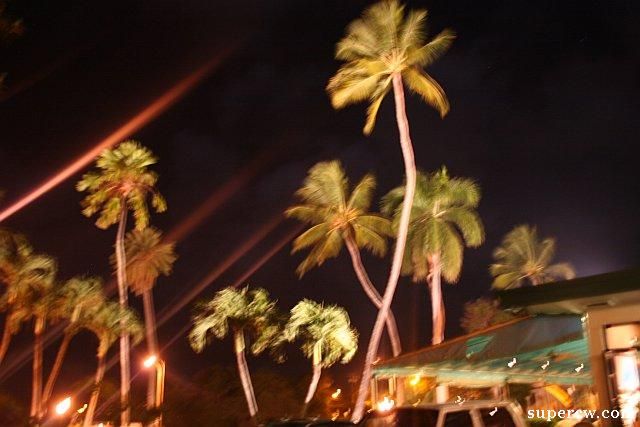 i just remembered i left mine in your TRUCK KRISTEN AAAAAAAA~!!!!!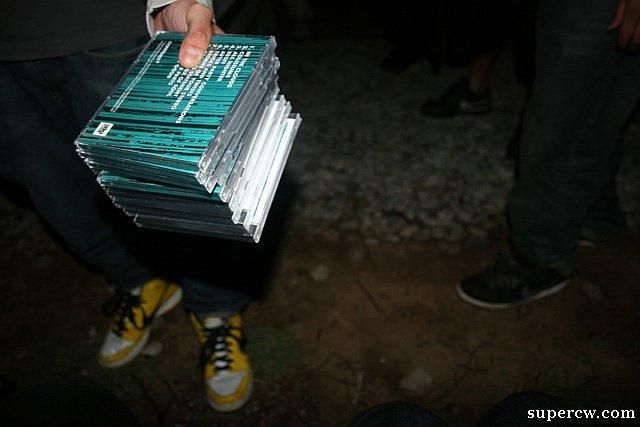 THIS CD is on my super short list of things you really need to have. i'm serious. it's a work of pure genius.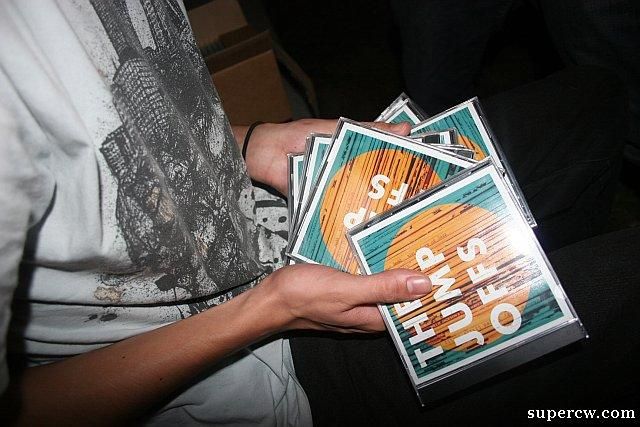 we cruised outside. for a long time. tick, tock….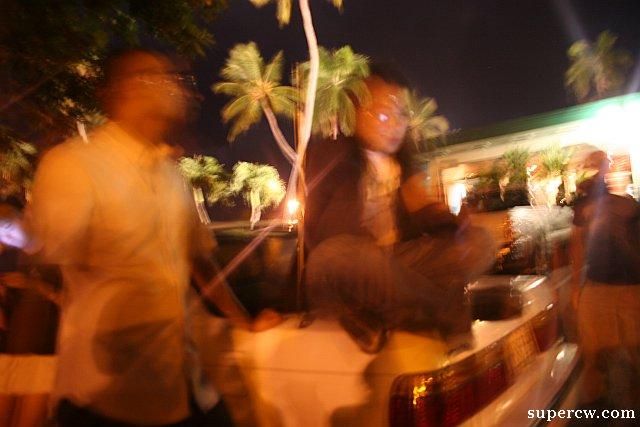 AH TEN PM!! i'm not sure if i've ever been this excited about 10pm before in my life.
everyone got a white tee shirt and a sharpee when they came in. and the only shirts they had left by the time i got mine were really either men's XL or women's XS. i was so bummed.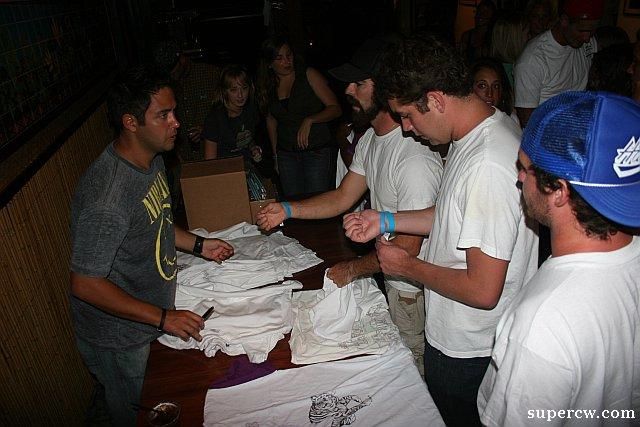 not for long though. JIMMAAAAYYYY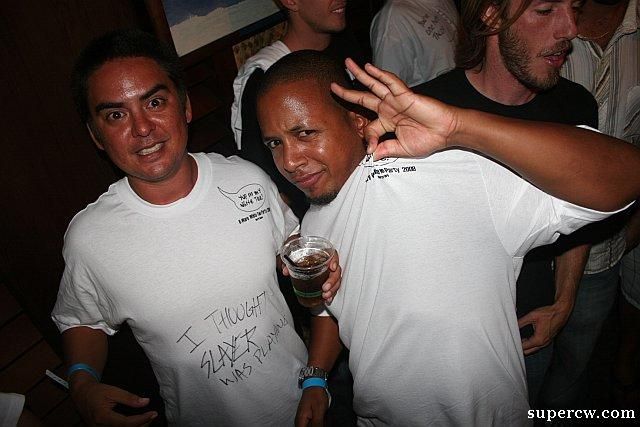 the girls shirts were SO RAD. man, i love bware's stuff. hey, did you see the ad he did that i mentioned in my column this week? it's here. tell me that's not so fun!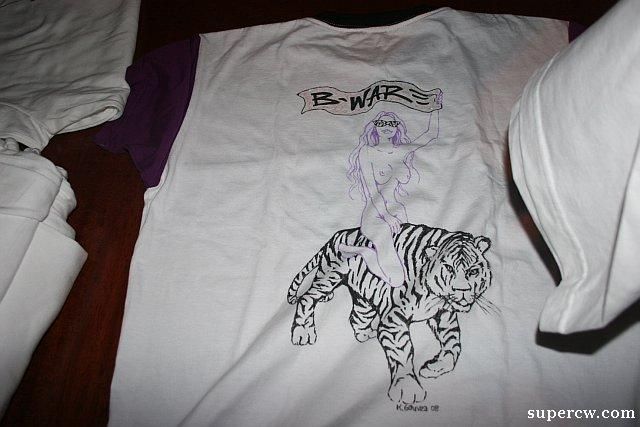 too much talkin, not enough writin: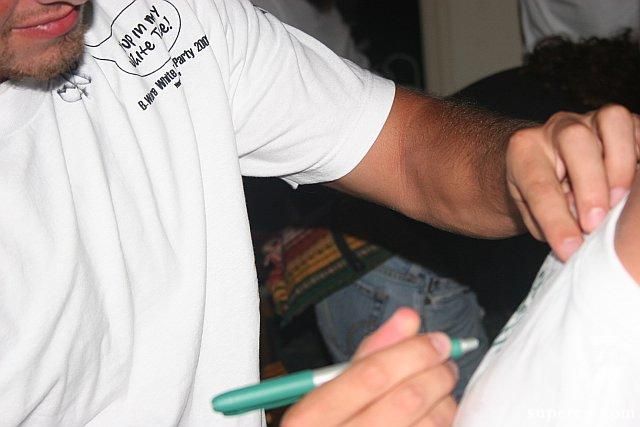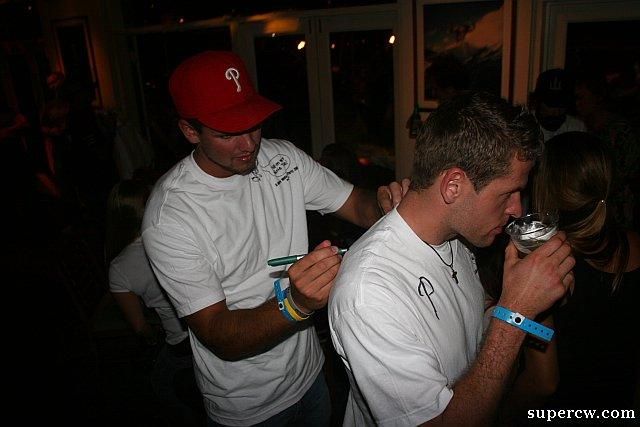 chris hagan!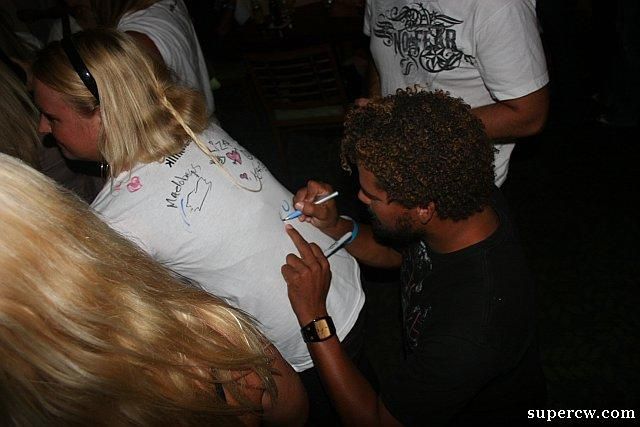 this is our little joke with blair. it's usually a middle finger but i'm super over those.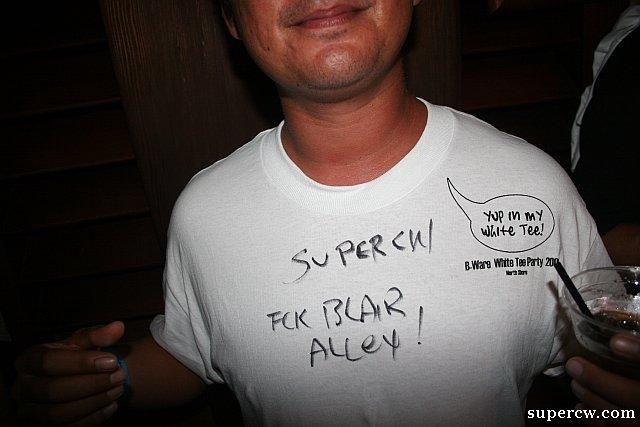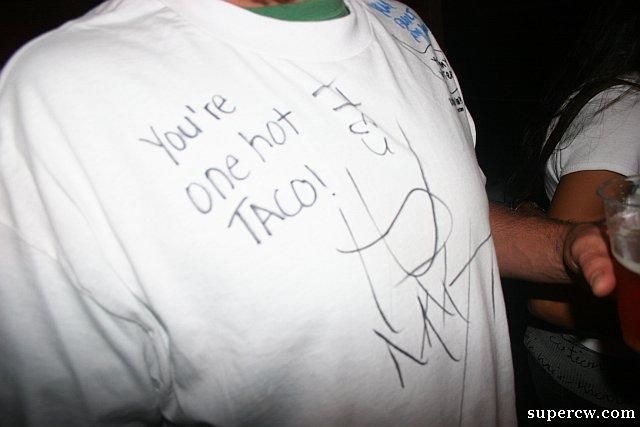 ticklefight. (LOVE the north shore)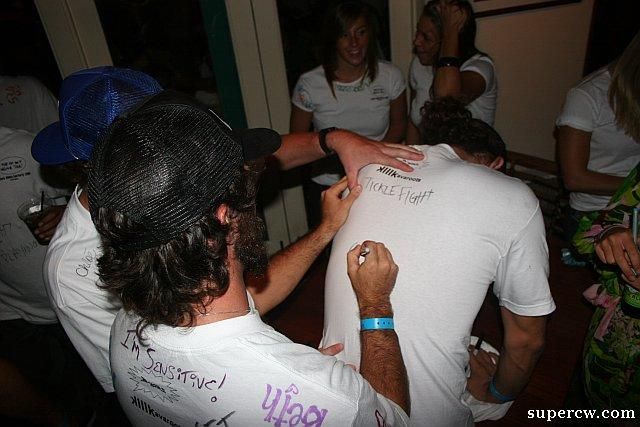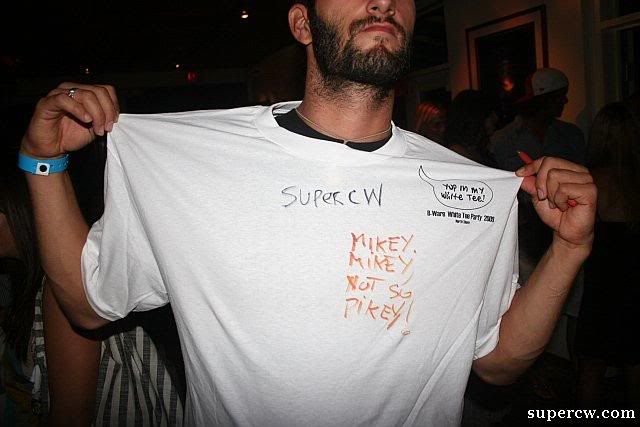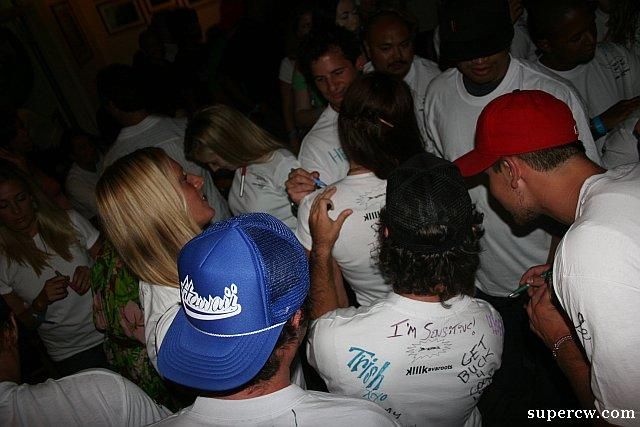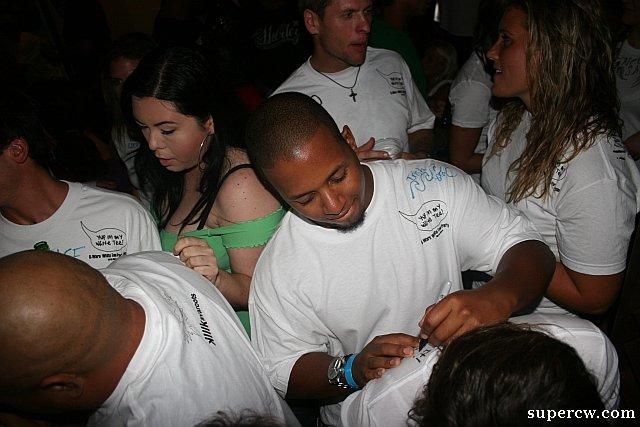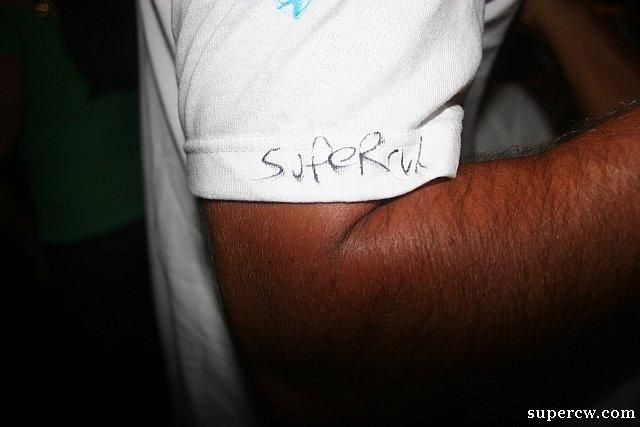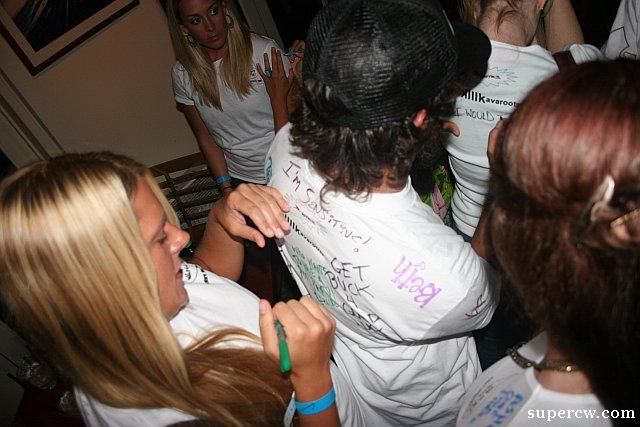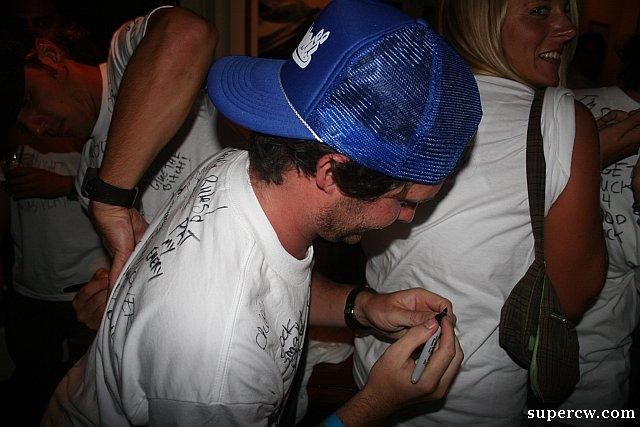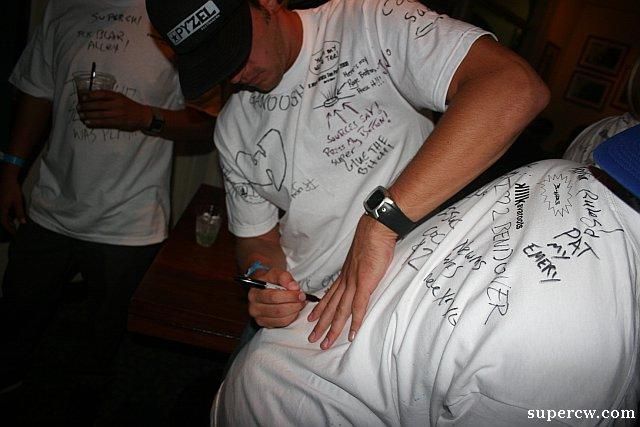 i didn't see the two artist stations until way later. it was too late, my shirt was scribbled up.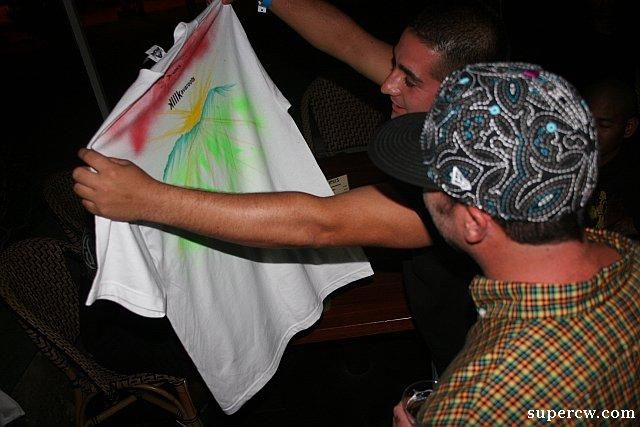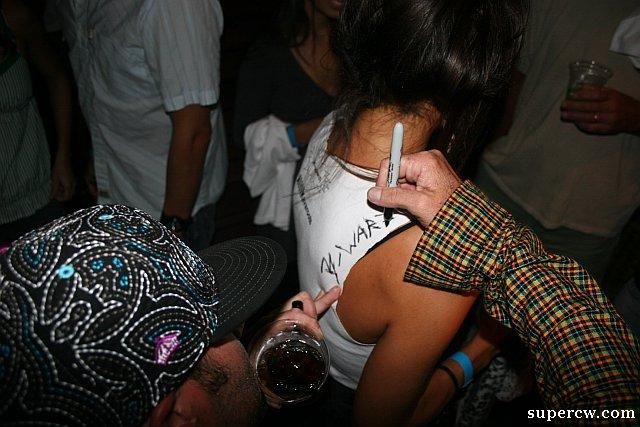 then the jump offs played!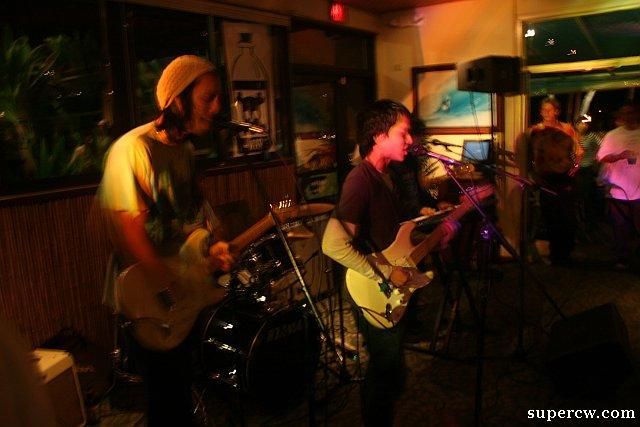 and the security bouncer was the coolest guy in the world. he really wanted my (rob's) hat. every time i went outside he was like "so can i just try it on even?"
oooook. just don't tell rob!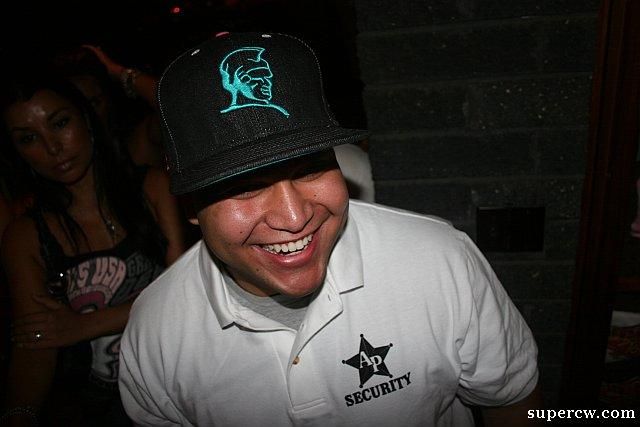 nothing like north shore. left at midnight with it feeling like 2am. enough time to catch a soul clap (clap, clap)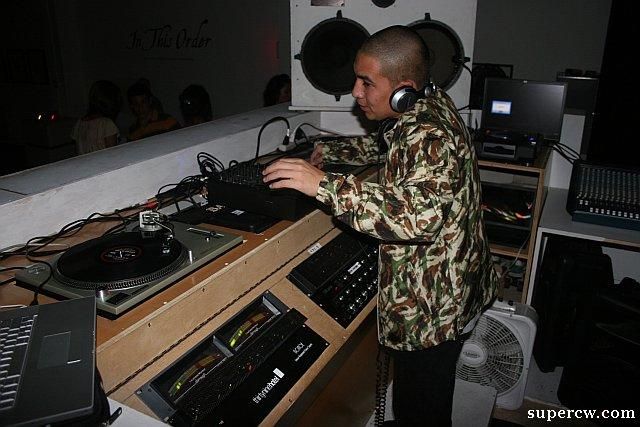 then BACK TO NORTH SHORE AAAAAAA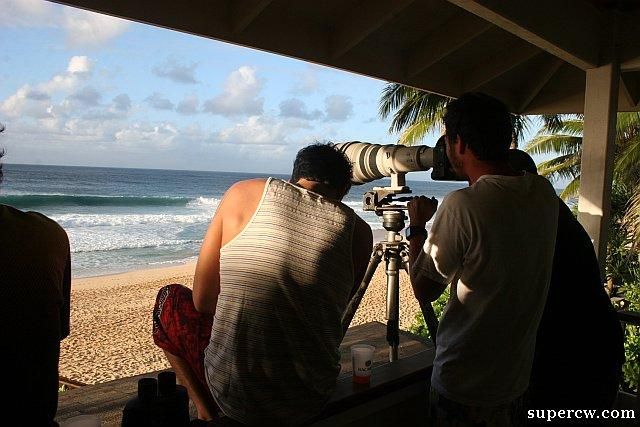 wait, these were from that same day. i guess they got separated because they were with ZAK's AWESOME LENS FROM HEAVEN!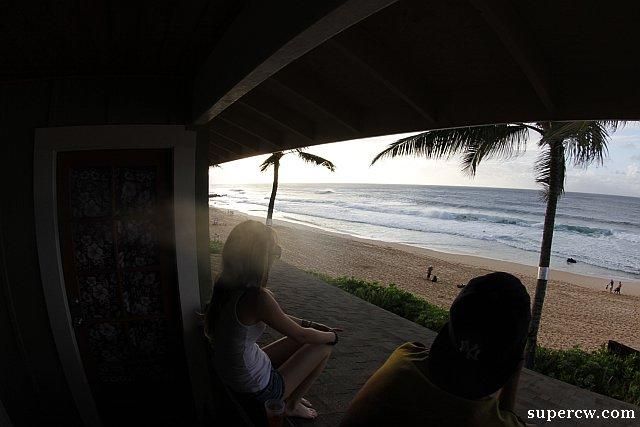 everything is amazing with noyle's stuff.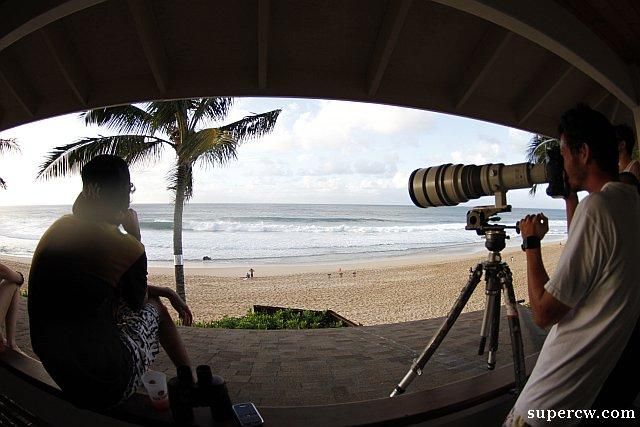 me and the bar.tender. i was making them red bull vodkas with a splash of raspberry puree. red bull house gets the good stuff.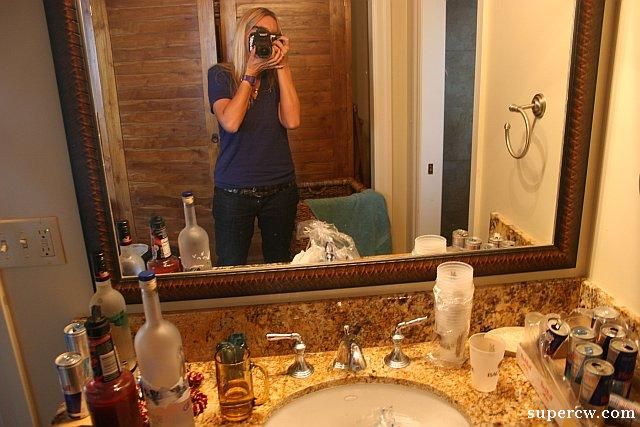 this is rob mora. we call him red bull rob. shaka.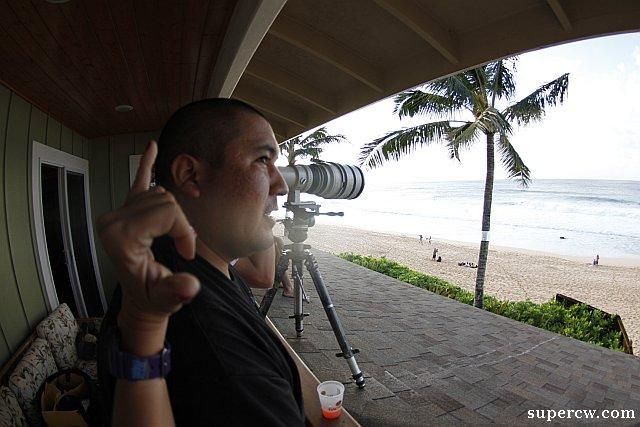 sunday night i was still recovering from the longest friday night ever. after the bware party and soul clap of course it didn't end until way way way late. so late that saturday disappeared. then i got the call. the RELL SUNN ALOHA JAM CALL! this is waimea valley. the moon that night.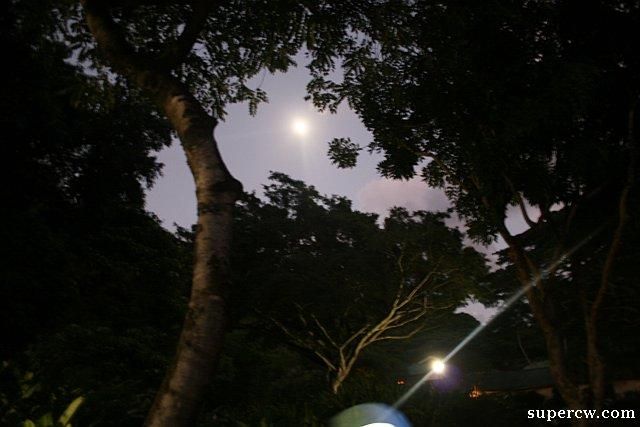 the queen of makaha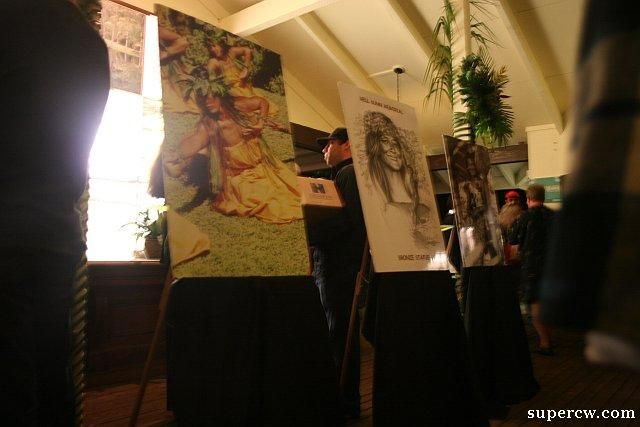 zak noyle, folks. ps: I NEED one of these. so bad.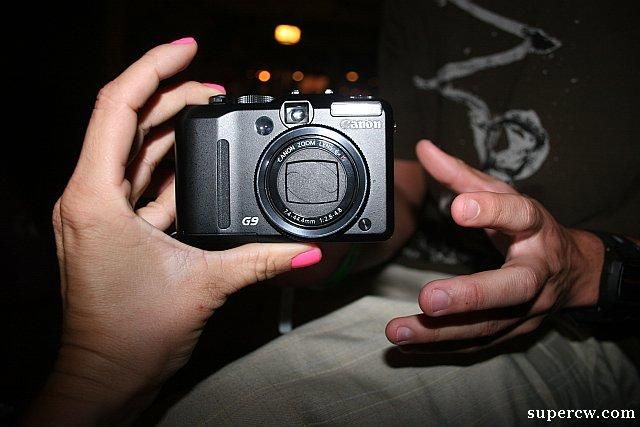 i want to see that one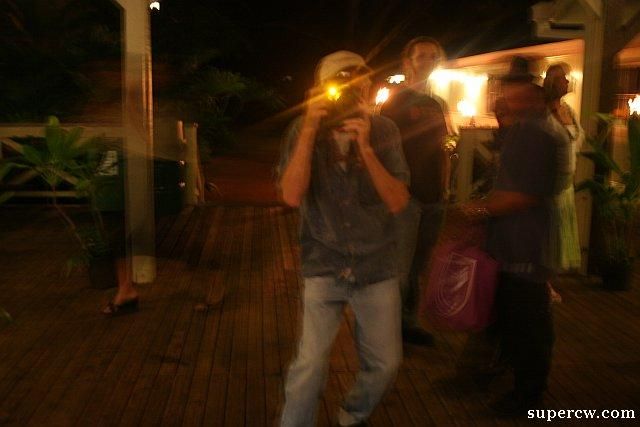 that one too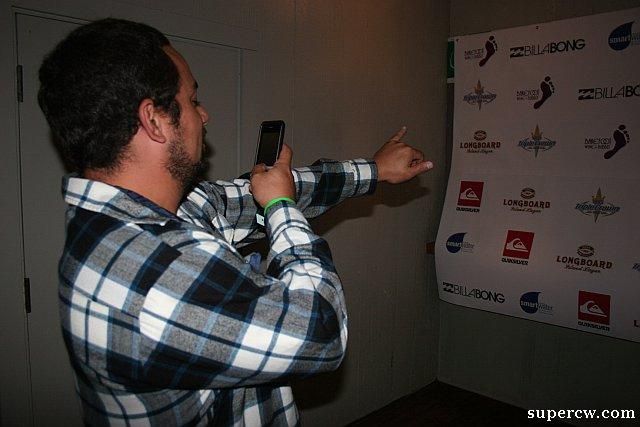 the RELL SUNN ALOHA JAM! and FAMOUS SURFERS! i see freddy p, sean moody, jason shibata in here. and their ladies. damn i'm loving these smiles.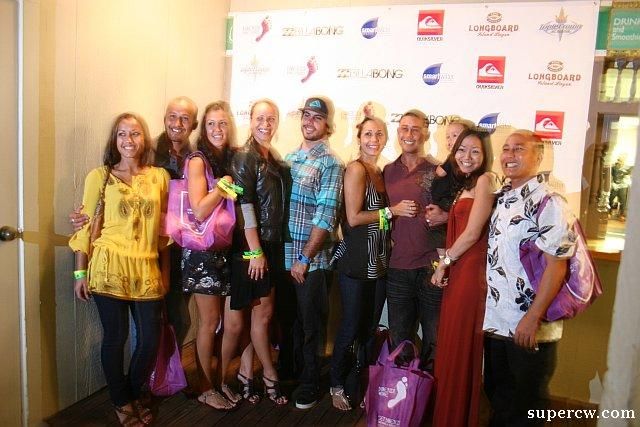 they had boards donated from andy irons and pretty much everyone in the world of surfing that would make people go "ooo"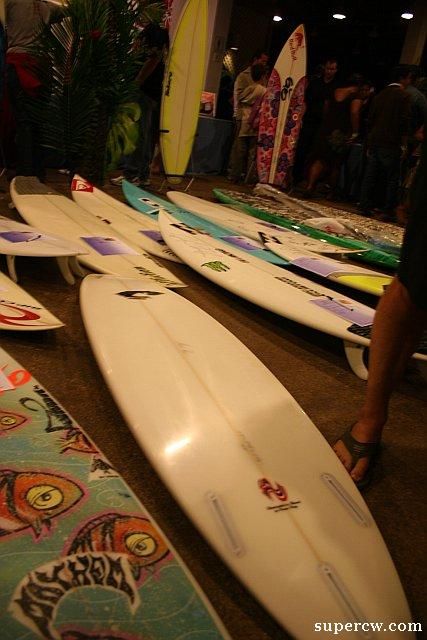 everyone was going "oooo"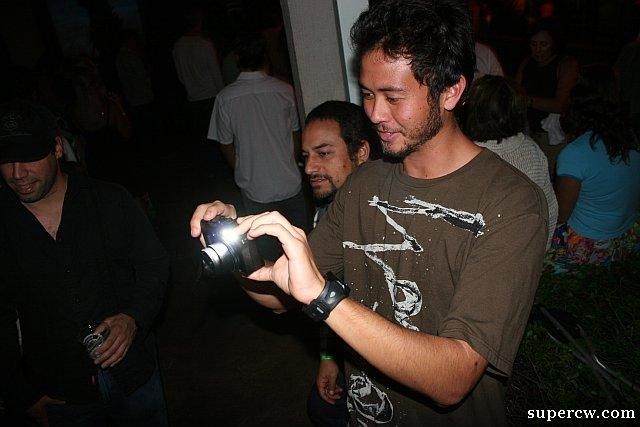 joel! HEY JOEL! you just won the haliewa pro!
and i just saw you at the hurley event on friday holding your lady's purse and drink so they could take her photo.  YOU WIN AT LIFEEE!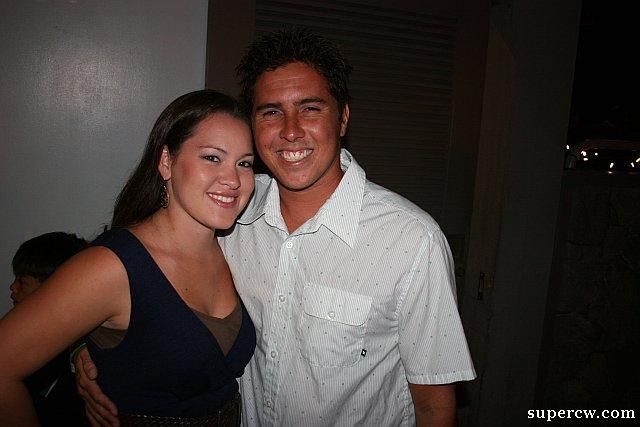 you heard it here first, crystal thornberg's eyeballs are healed. HEALED!! now she can see when she surfs. and ahem, she was kind of already pretty good when she couldn't.
the moon was full tonight. and there was a cloud of energy/love in the valley that was so thick that it felt like it was hugging us. i'm not even kidding.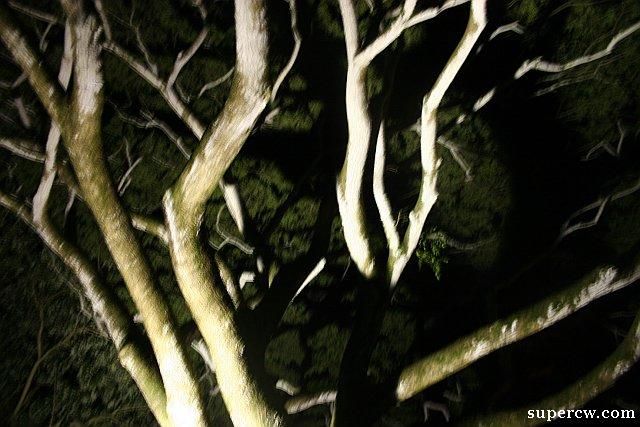 daniel ito has interviewed rob machado more than anyone i know.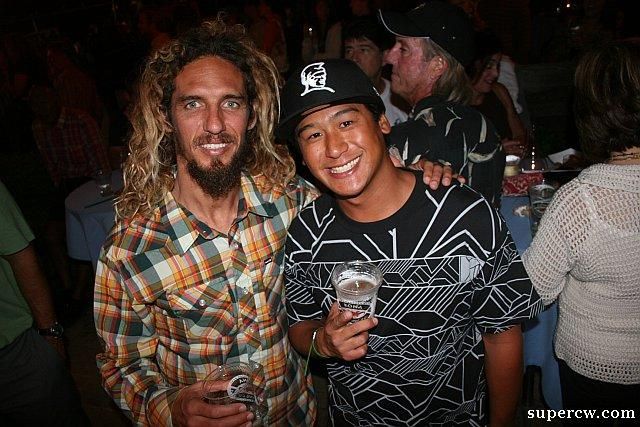 see?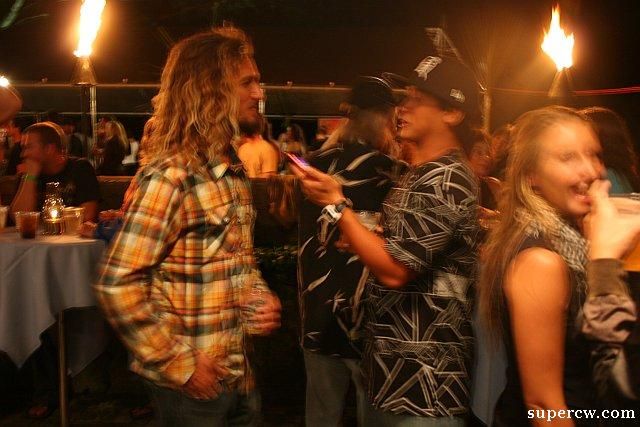 oh yeah, and what was it – like two blogs ago where i stated this boy is single? and to get on it? yeah, well. you slept!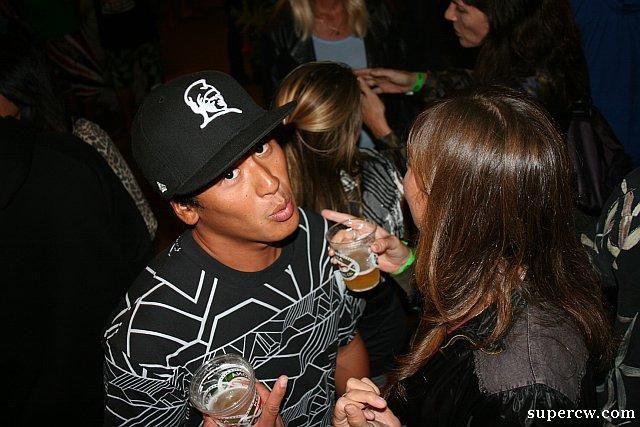 noe. FOUND! and guess what, she's another newly single one. you better not sleep on it, these good ones don't last that long people.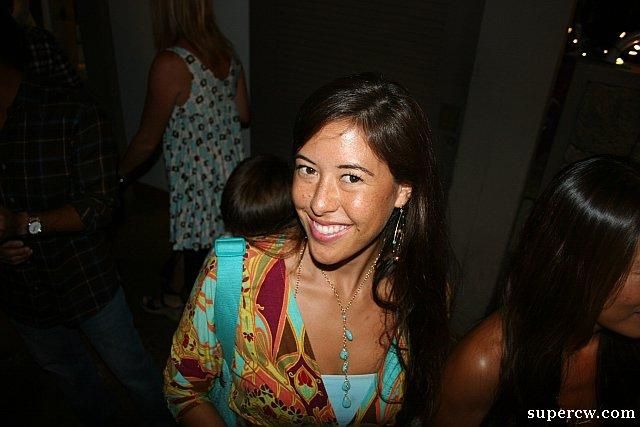 daniel's new found in-love-ness might have something to do with the look he's been sporting, might not.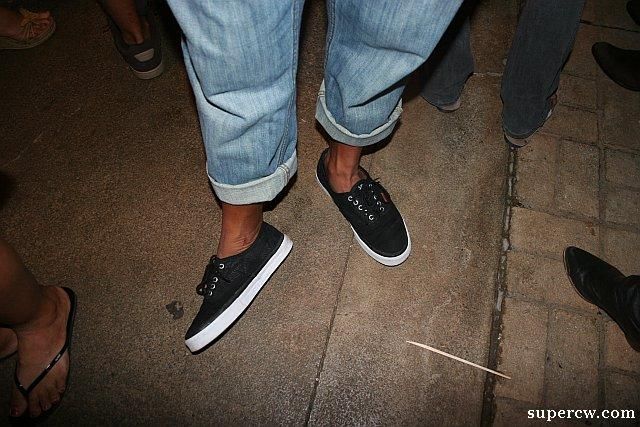 I'M guessing it's a combination of your raspy guy-voice, hawaiian roots, positive thinking smartbrain and brownbutterskin tho. anne' don't go nuts for just anyone.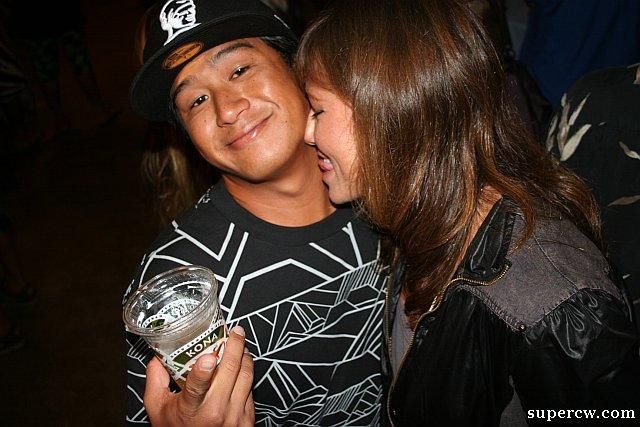 ps: ooooooo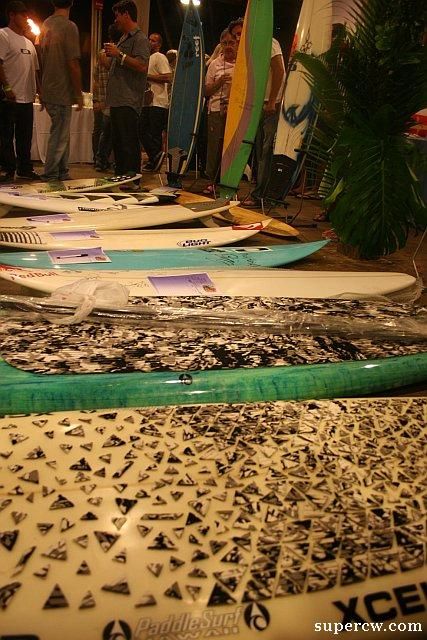 my view of the north shore? everyone wakes up at dawn to jump in the ocean, eats vegetables from their own garden, does yoga, gets plenty of sleep, and just generally enjoys life. they all are so healthy and happy looking whenever i see them.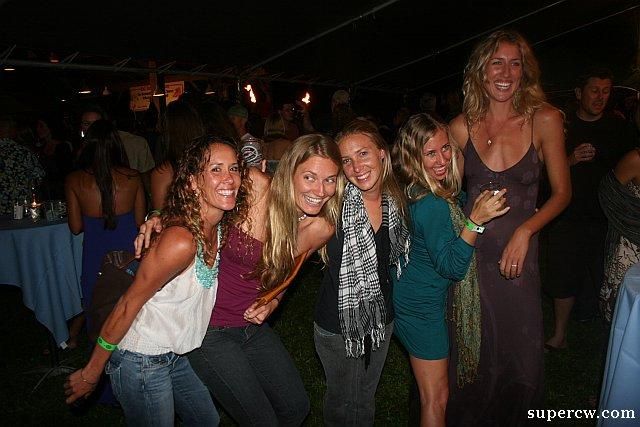 brooke's photos were, you guessed it, FLAWLESS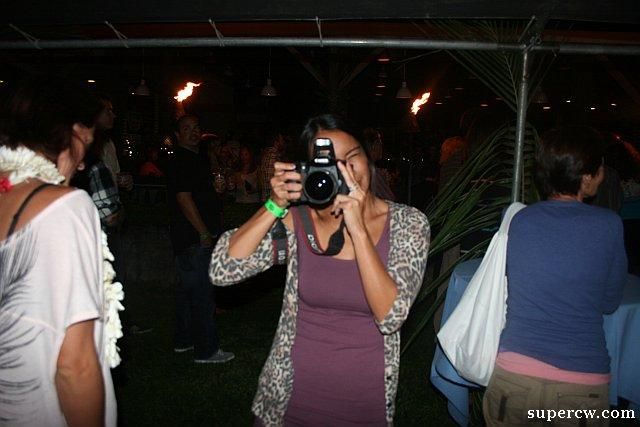 jake shimabukuro is up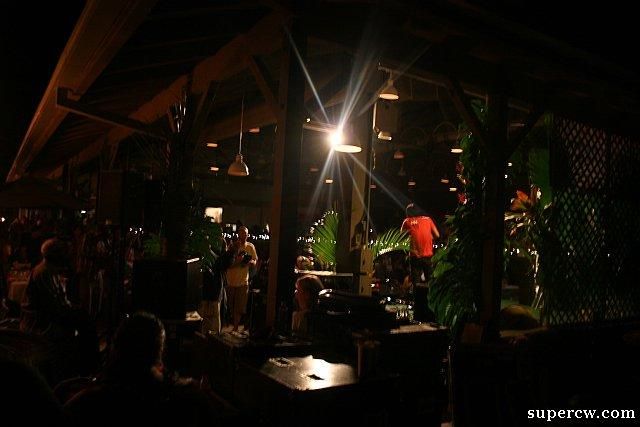 hard to tell, but the valley was packedd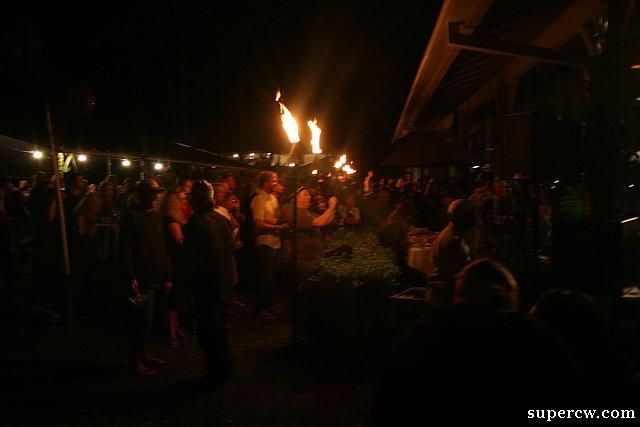 i had to come over here instead.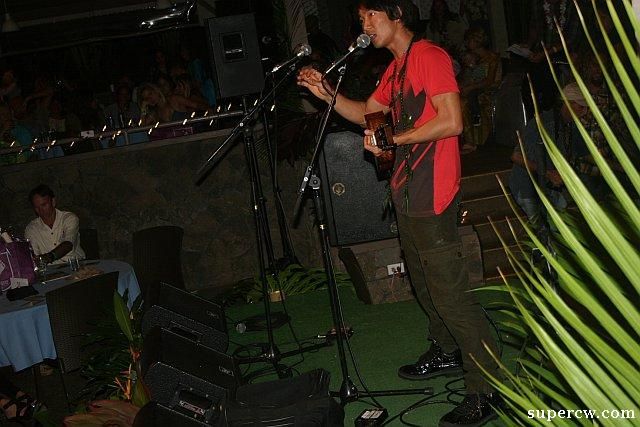 then crystal makeout-attacked anne'. i saw.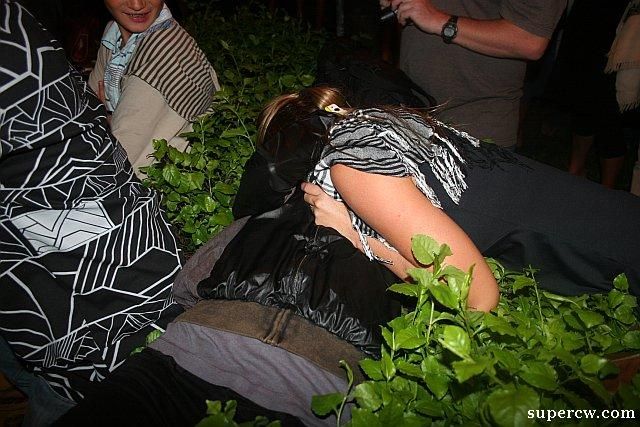 you had to be there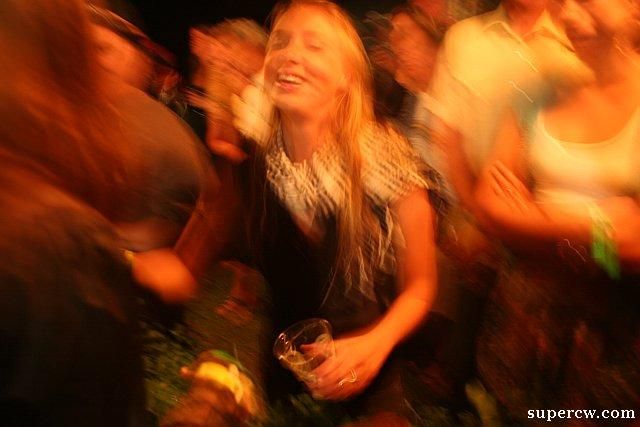 then rob machado played a song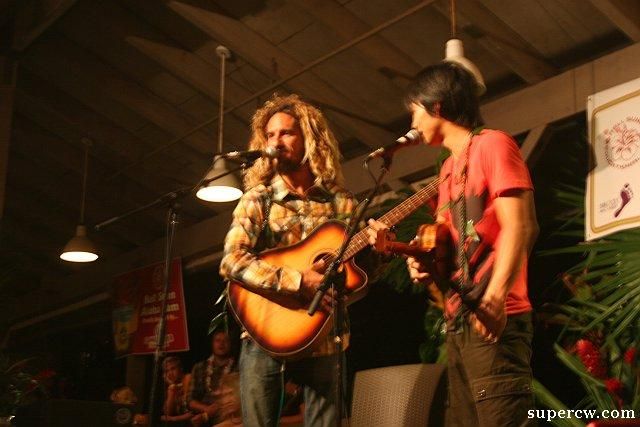 it was media blitzy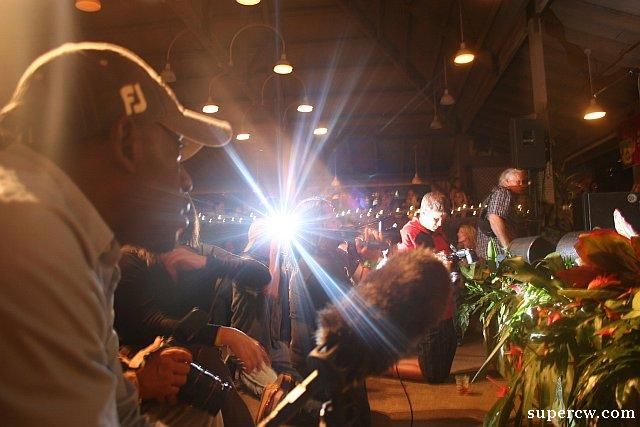 contrast gettin the vid.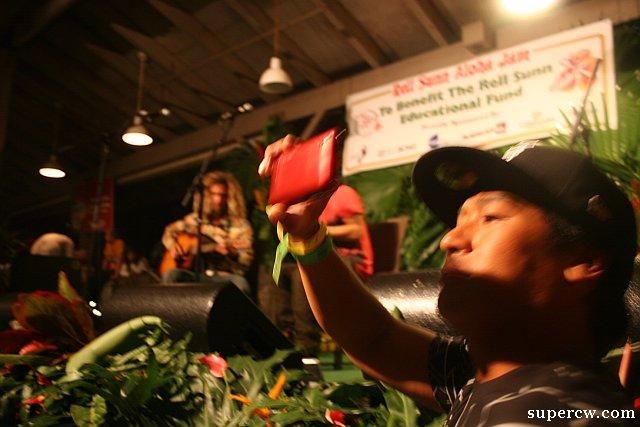 ps: where can we see these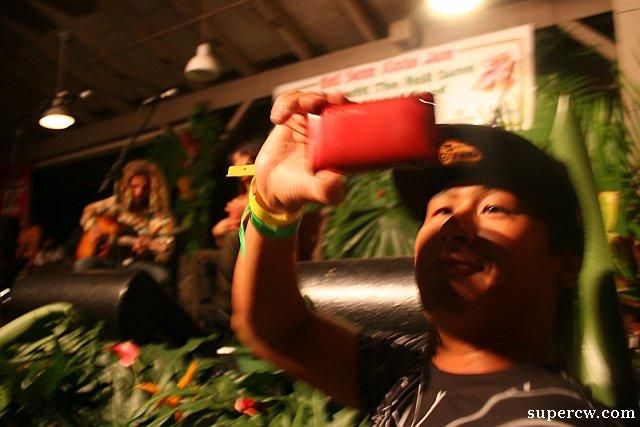 meanwhile, i was watching an amazing musician perform right in front of my face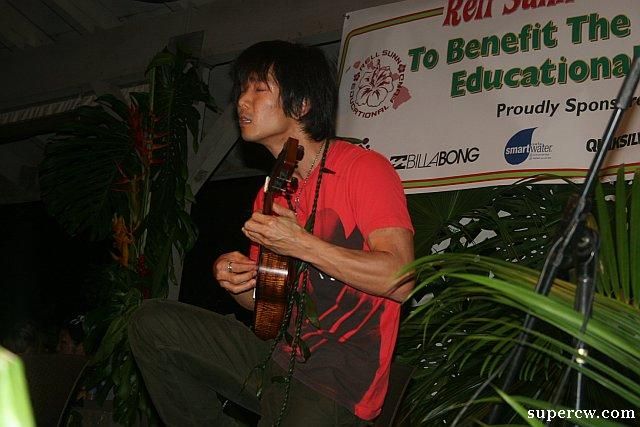 it kind of made my heart flutter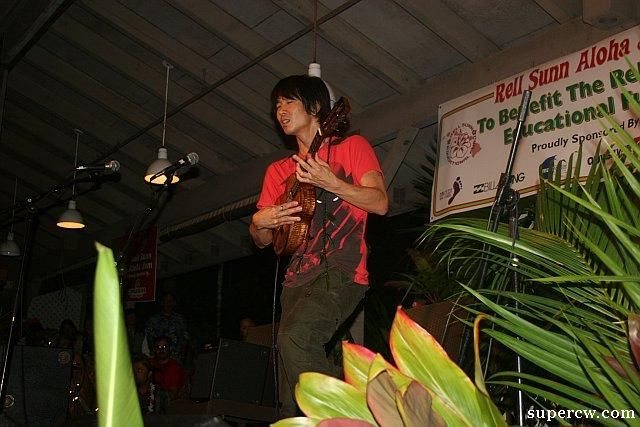 mainly because his talent, but duh also because of that face.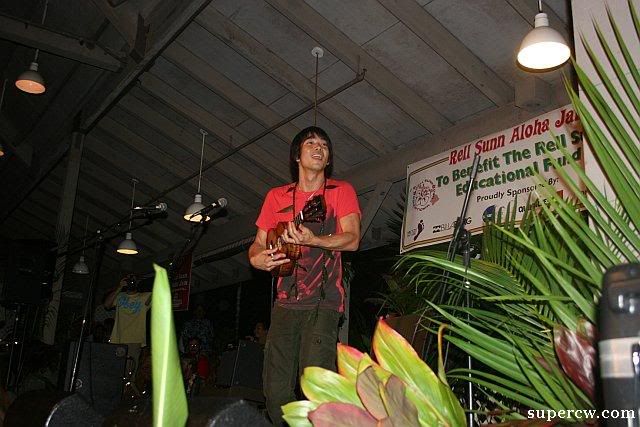 then, oh, i dunno… HENRY KAPONO and rob machado joined him on stage…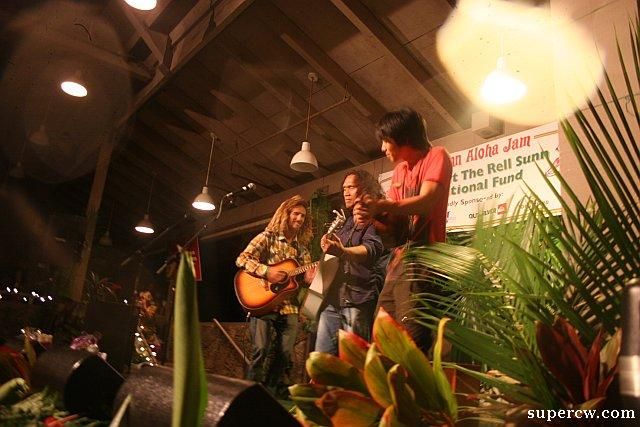 then PAULA FUGA came up too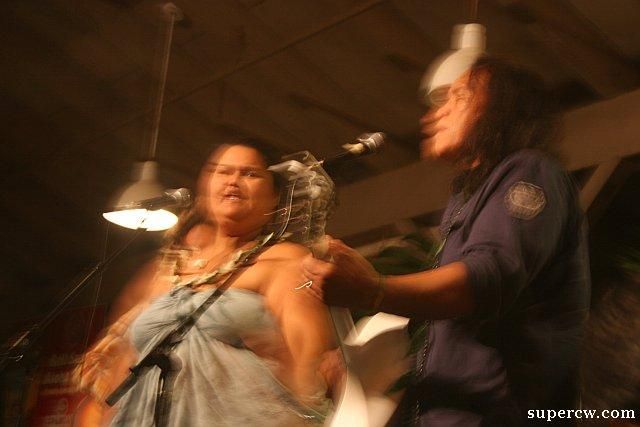 joined by uncle cyril and then there you have it folks. a true Aloha Jam.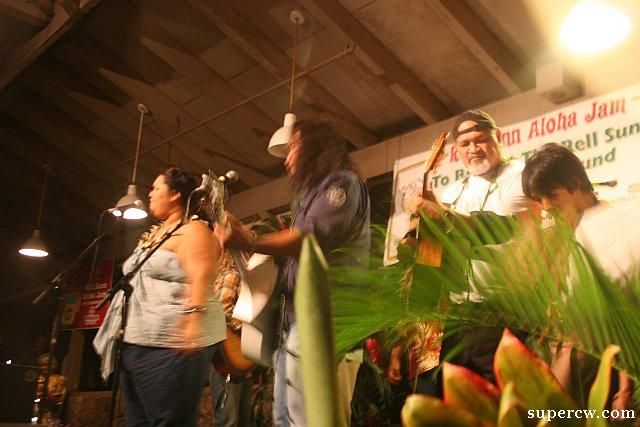 and don't worry, i'm not even going to TRY to explain to you how amazing this was.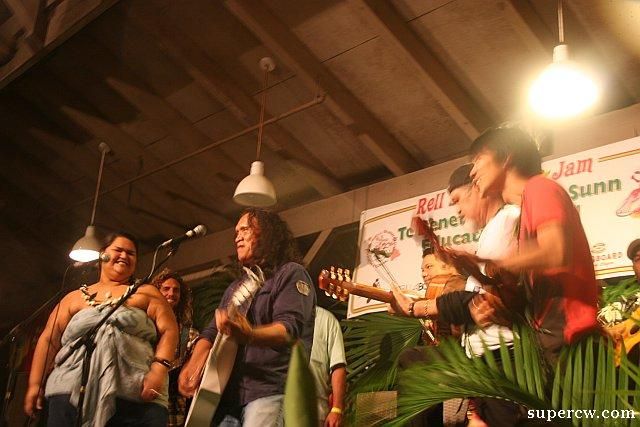 i'm just glad i was there for it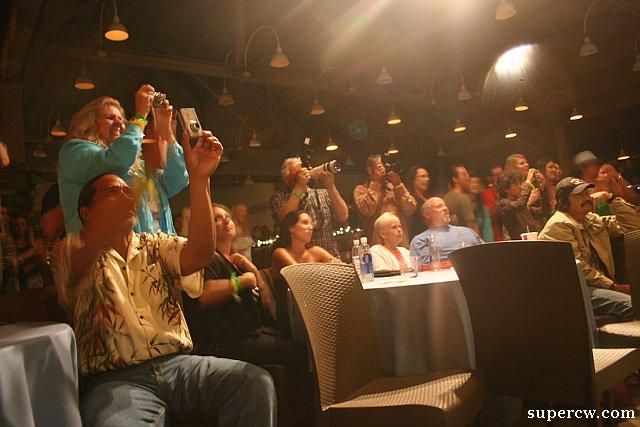 the love was so thick in that room at this point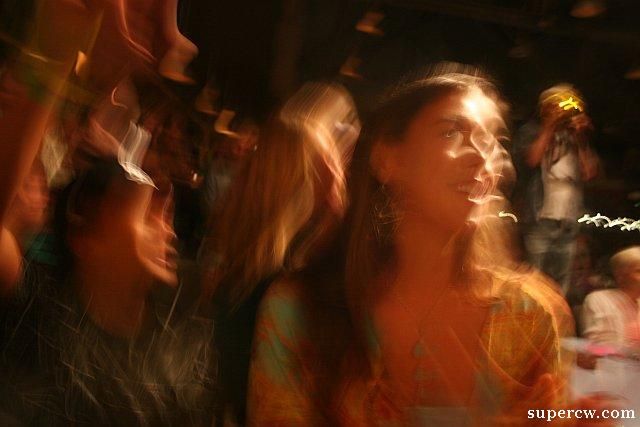 my camera flashes like four times before it takes a photos. sorry to interrupt the amazing to try to capture it for my blog, you guys.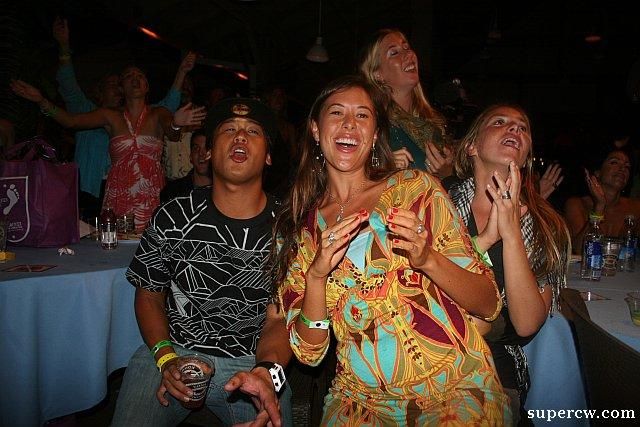 the last song they sang was Hawai'i Aloha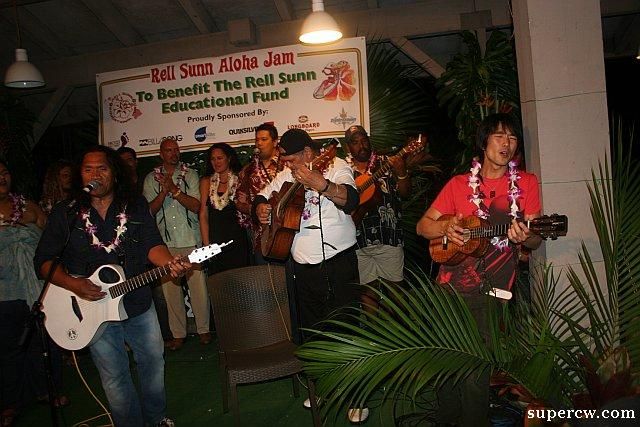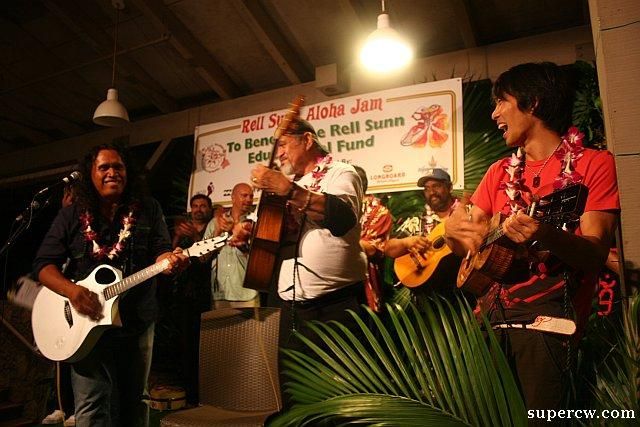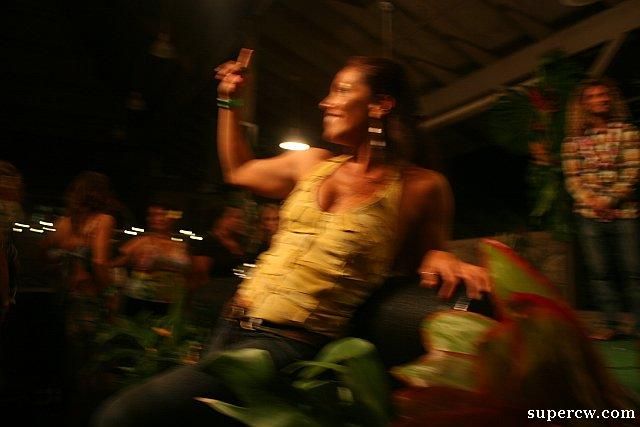 and at this point everyone was holding hands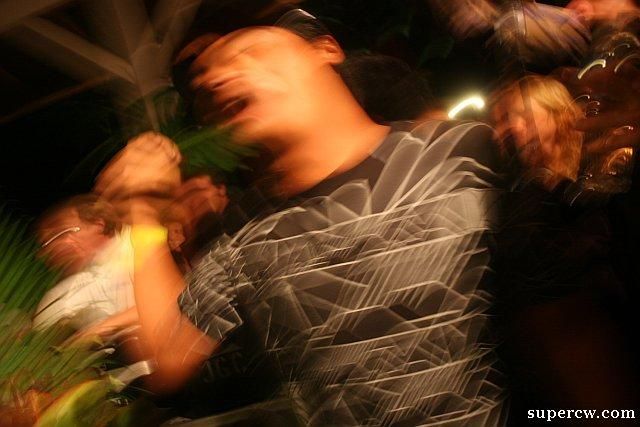 and waving them in the air and singing along (thank you uncle cyril for telling me the words so i could sing too).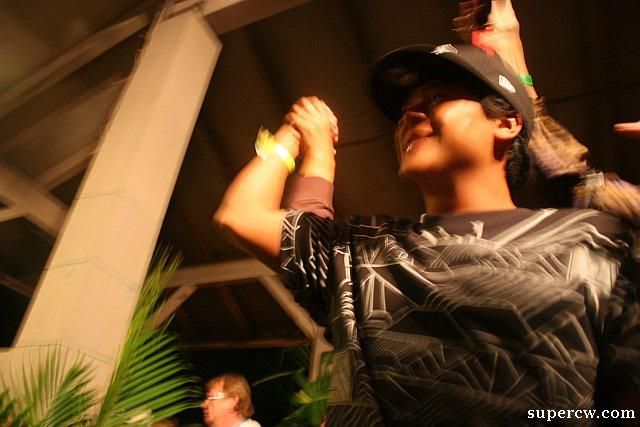 THE most beautiful night of my life. i'm pretty sure of it.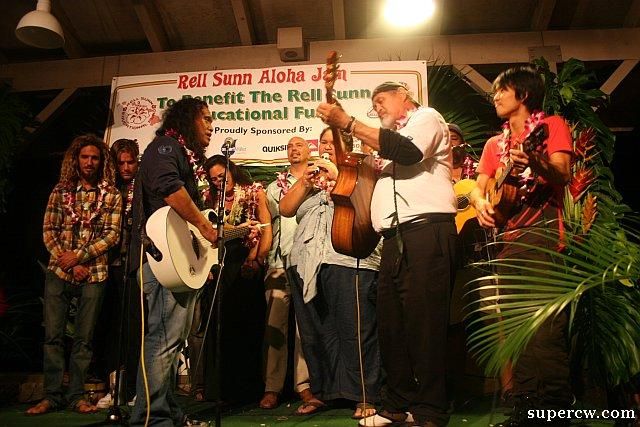 but don't worry, i won't try to explain..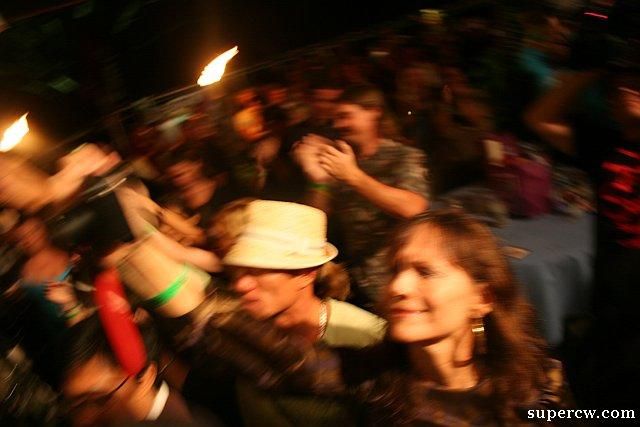 you just had to be there.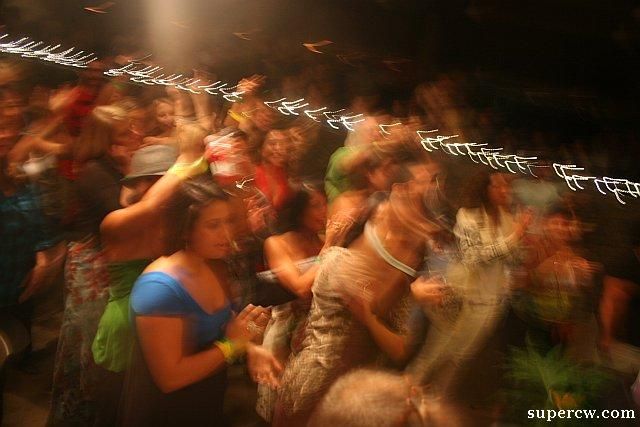 WELL! i'm not done. i have some bangers from this past weekend. i need to catch up. or just eternally be 2 weeks behind. i'm cool with either, actually.
work is nuts right now so…
HEY! don't forget that i turn 21 (or something) on december 21st. the BIG PARTY is the friday before at fresh. you really don't want to miss this one guys: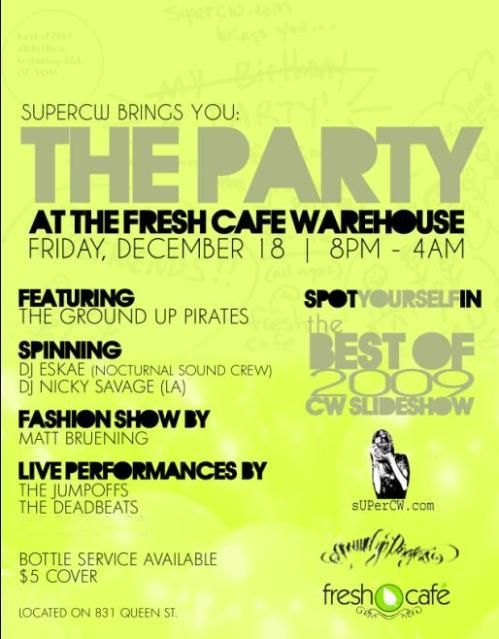 if you want to know how rad nicky savage from LA is (THANKS RACE!) you HAVE to download this mix he did for olde ivory. it's genius. i've been listening to it for five days non stop: