i been looking up more.

and down. really loving the back bar situation at the new mai tai bar. the royal hawaiian! a few weeks ago we thought it would be cool to come and spend our life savings on mai tais tonight. a little double dateish stuff. nice sunday.
there's a secret ingredient in joey gottesman's now famous ginger mint mai tai. can you guess what it is? i'll give you a hint… it's on the far left.
and i'm going to go ahead and suggest that you never drink another mai tai after you try joey's. it's just…. that…….
…….GOOD
speaking of the royal hawaiian. so lovely. the bar the new restaurant the lawn the pink. and jeez, guys, the bathroom is like the size of my entire apartment.
ok up to march 17th. i was ooogling lani before the block party. haw haw do you love the headband? it came with the costume and i was like "lani you HAVE to wear it indie-girl style! you have BANGS!" so… she did!
you get two for that one kitten
bacardi girls. oh hi!
this was the earliest i've ever been to the big murphy's block party thing i think. either that or the sun is switching up it's time table.
man i wish i took some time to focus on this one. green glitter got me all suckered.
been bumping in to rich more lately. partyrich.
god what time is it anyway. oh, why, it's mojito'clock
i'm pretty sure chris hughes is getting tired of people asking him if he's going to take over the morning show. so what brother. you gonna take over the morning show?
MAN why didn't i think of this.
ever since today and this picture i've eaten fish and chips like 3 times. which is 3 times more than how many times i ate fish & chips last year.
the bacardi st patrick's day family looking so festive. i was so stoked.
but not as stoked as hot i.d. wristband guy. did you see him? SO happy to be working today. they all were actually. gotta find more people like you guys.
saw michelle shockley doing the live kpoi broadcast.  kinda hard to miss them at the entrance to where all the booze is.
i hardly went outside here tonight
didn't really have to. all the lovlies were comin to me. jacy jacy jacy.
matty
awwwww matty. you get two. only because you were all stoked when i said i was gonna blog ya, then i made you wait like a month to see it. sorry babes…
mike keany. who winced when i showed him the state of my 20d. i know i know. i really need to get a new lens.
woah. like THIS ONE. mike! this thing is killer. it's like, screw it on, turn it on, *POOF* i'm a professional.
matty what do you think of THIS! hi!!
hooolllyyyyyy crap i'm getting one of these.
so i totally went to dublin for st patrick's day when i was like 23 or 24. don't freak out though, i just lived down the way in cornwall so it was no big deal- i didn't even have to cross any body of water.   it's pretty much exactly the same as ours, you know. only freezing cold. but ya, tons of people in funny hats in the street. this was the best part of that whole venture.
i'm one of the few lucky ones that gets to keep up with jacy's photos and stories. maybe one day she'll let everyone see. probably not, actually. i see her going in to politics one day.
WINNER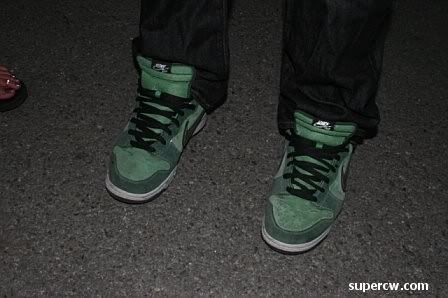 oh wait. spoke too soon. it's the two beer queers! WINNERS! love you guys…
you get two. with the BACARDI FAM!
took my cutey leprabacardichaunesses for a little walk around
saw russell
ventured down merchant street
and did my best not to kawkblock
best. job. ever.
made our way through nuuanu ave
saw maka
saw all the aloha stadium boys, actually. aw. as i'm typing this i'm seeing twitters about that place going dark as of today. it's gonna be ok, guys. i'm sure you'll find a new place to terrorize =)
saw moka and min and kimo
saw roobie and g.
made it back to the bacardi tent. didn't move much after that.
saw zak noyle. he's in australia right now. i wonder if he's HEAPS beached. or is that only in new zealand that they say that…
well anyway. love you guys.
saw cory
saw the AGWA girls too. well hellooooo. viva bolivia. i hear that stuff is made from real cocoa leaves.
the rest of my week i was taking pics when i could.
i was kind of working my ass off. it's what we do. duh.
but it's nice when everyone comes in from the mainland. that means more hamptons of waikiki for this girl.
my fave part? having master mixologist peter gugni back. that guy can think of any kind of cocktail (or in this case, shot) on the fly. and it's GOOD. we probably stayed here longer than we should have. but man i am loving bombay sapphire right now.
which is pretty convenient considering the bombay sapphire express was taking off the next day.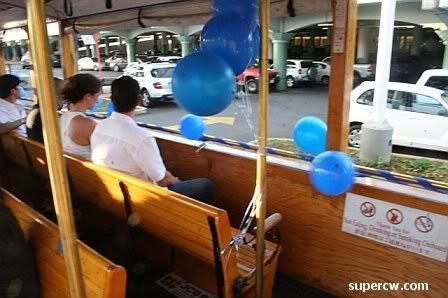 YES i turned a trolley into a luxury vip bombay sapphire bar crawling transport. what.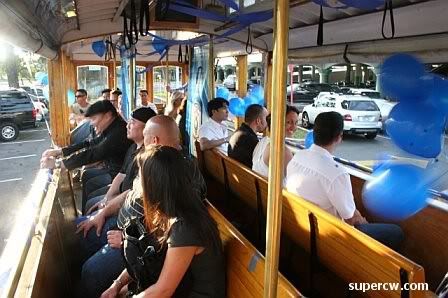 it was classy to the max too breuuu.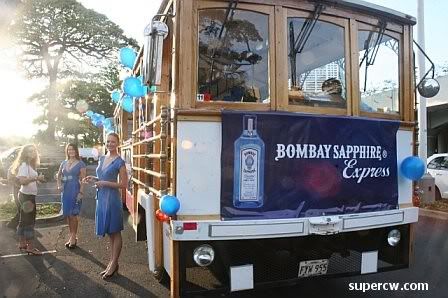 just in case you didn't see the other side.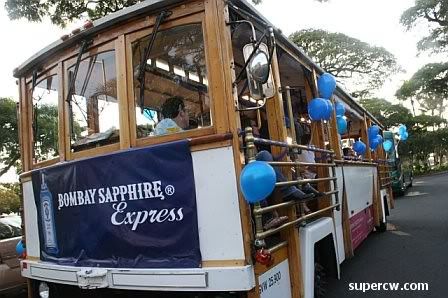 loving amber and her crew at giovanni's. esp that one busser kid. next time bring him too girl!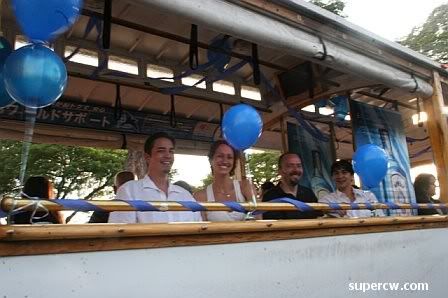 assagio's in the house. what's the classy way to say "all aboaaaard"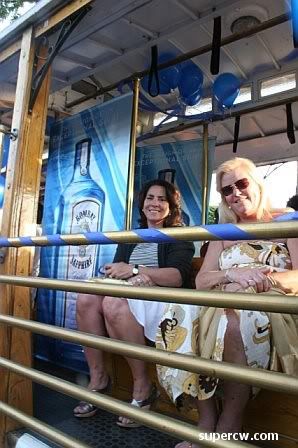 ah well. all aboaaard!
skip ahead about 3 hours. did you know that bombay sapphire is 94 proof?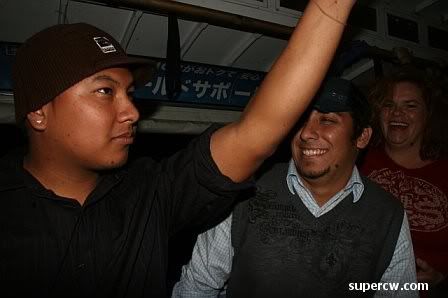 hence. the transport folks.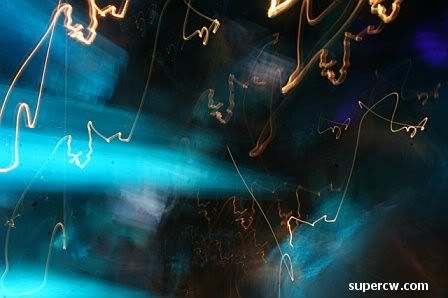 tonight was uber. thanks to bar 35 and oceans808 and pearl for putting up wtih us.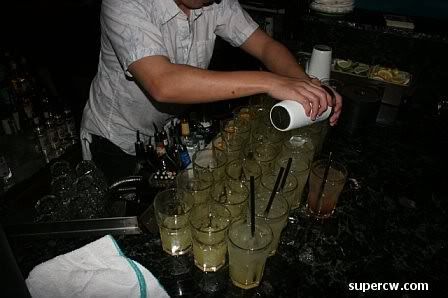 skip ahead to wednesday. why? because i lost my camera for a week. it happens. but anyway, jazz minds. wednesday. THE DEADBEATS!
and yup. i am using the lens i had on my old canon rebel now. and it's like way close up. i have to stand back about 5 feet just to get someone's face. ugh. trust me if i had a few spare years i would have studied photography. swear.
nah, it's actually kinda cool. esp when you're working with such rad faces.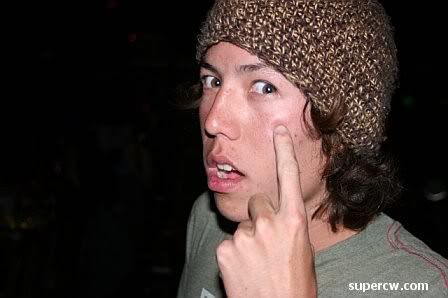 and just OH MY GOD tonight. seriously. ok ok ok spring break, but the guys said the week before was like this too. just stuffed with cuteys and i'm not even kidding. you guys are either listening to me or, like me, you have a huge crush on this entire band.
and hold me back when k-love from lost at sea gets up there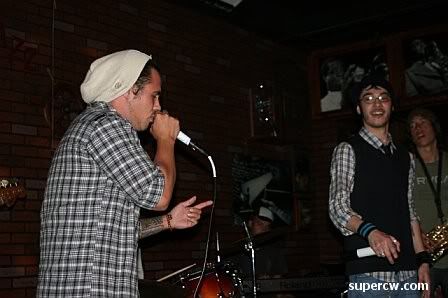 ssssoooo good.
so ya. didn't want to leave here at all tonight.
but derin had scooby snacks.
ah what the hell. it's the first acid wash in a while anyway. and i seriously love the living room
eskae please upload this set like you did that one time for kaleidoscope. i was mrs dancy pants from like the second i walked in the door
tried to get jami too but there was a lot of smoke and lasers tonight.
been seeing those paws all over twitter for a while now. what ya eating breuu?
speaking of paws. saw some cuteyface spring breakers.
and guess who. just guess. i'll give you a hint. he probably just had lunch with the dude jumping over that car.
eskae. upload!
ya, lots of lasers and smoke tonight. worked for me.
kicked it downstairs with a bunch of bartenders celebrating their saturday. saw @livehere too
tommy putting up with my new lens
flashee having shot time after flyering the parking lot
aw you guys. it's the new gen. drink up babies!
more derin because i'm going to miss him.
and cory with the red carpet banger. tonight was fun.
i'm gonna stop here and compile everything from this past weekend. god DAMN it was good. you'll see. actually – lancifer scooped the crap out of the kid cudi show if you want to lurk those. i'm not sure if i'm supposed to tell the world about that but check em out before he sees this and tells me to take the link off. that show was CRAZE!