oh yeah. oh yeah. new president. new president. grew up here. grew up here. (er, you were supposed to read that slow and drawn out, like kinda sing-songy)



don't think there wasn't a whole lotta lotta people celebrating tonight. inauguration day! ps: i'm at the waterfront. aloha tower.
speaking of the best year ever. lunch in 09 has been looking better and better. well actually the whole nordstrom cafe thing has been the norm for me n rob.
circa 08.
still cocktail touring. it's actually the last week and i'm kind of sad. it means the holidays are. officially. over.
wait that's a good thing! and i can NOT believe this is the first time i've seen the new rum fire.
it's so amazing now. i'm looking at all this thinking. this went down here, like circa 07?
well. THIS is going down here circa 09.
with all the traffic and all the tickets and all the towing, i'm not sure i can say a bad thing about the sunset in waikiki. it super makes me appreciate my home.
i mean come on.
and to think we could be doing this to rehab our sundays this coming summer.
i'm still in love with the pau hana music. makana is in japan this month but tahiti rey is still crooning all romantic pop vocals that sound kinda nice in waikikisunset
sometimes i get all stoked if our meetings run late and i get to hang.
tonight is nice . ahhh. it was the second to last stop on our bombay sapphire/chamboard cocktail tour.
and we got moka! omg. i get moka. she"s been my fave since forever. circa 07 included.
is 6pm too early for bottle service anywhere anyway? i mean, waikikisunset has no rules.
sommer and pamela pau hana
WHAT is with the weather lately, honolulu. (i secretly love it). rum fire isn't messing around from waikikisunset. nothing gets you anywhere but here. these are so toasty i was almost taking off my scarf/cardigan/sweater/jacket/socks.
brrrrr, sorry, couldn't hold so still this evening, my hands were shivering so much
well, in between watch battles that is
BAM. how ya like. i don't care how big and white you are, i'm suited up in4mant style now for life. BAMBAM.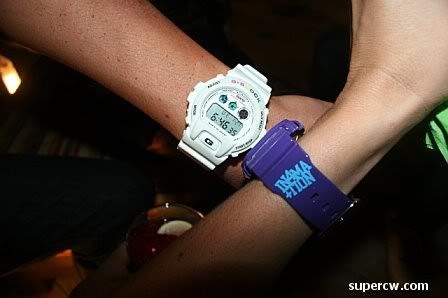 zak noyle taking a break from ruling at photography to visit with the groms. now listen, i am only calling trav a grom because he took my old job at visionary. bianca is the grom because she officially daniel's new promotions assistant at loft gallery.
me on the other hand. how in the world do you offset the blur with no flash. joe? anyone? help…
man i could have stayed out here all night
but we had giovanni pastrami to do.
and i was not about to miss the season opener of  L O S T
and my favorite g.p. staff member sarahsilvermanbuthotter *lurk, lurk*
KUNG HEE FAT CHOY HAWAII! a few nights early. but it's friday! chinese new year in chinatown. i'm standing on the actual downtown/chinatown city limits right here.
walking a few feet over to chinatown. year of the ox.
so OHMYGOSH!! yes, they had street festivals both friday and saturday. oh, and sunday.
mei sum and that damn garlic eggplant is what's making my wardrobe need an overhaul. not so nice but the best ever.
kung! hee! fat! choy!
您食用伟大的食物!
i was with 2/5ths of the jump offs tonight. i know right. lucky year already.
year of the ox. comin at ya.
we got there kind of late. it was just about over.
pizza sounded like a good idea.
it actually was a great idea. i get to see ana dubey before baby. i know the next time it will be her and tushar's first son and we can say 'hey! remember in 09? the year of the ox? when you ate gau with my mother and mother in law!" instead of "hey! remember when we cupcaked your sweet 16!"
i like the gau story better.
after dinner. oh woah. i guess we weren't too late for the street stuff.
ducked in to loft for an after dinner drink
traded gau for a loft vip card. that's 001 on there. the first ever. speaking of, i asked @flashee if i can use my wave vib card for bottle service at the anniversary party.
09 year of the ox is going to be yummy
the view from up here. hi, street!
ok, you know i love my new job. tonight was no exception. the DRINKS tonight were all ginger infused for lunar new year. canton ginger. it's so all i've been drinking in 09.
oh, did you like that drink menu? i'll tell shana you said so.
bumped into hotness outside
tech garb rick and his hotness friends brittany and julia.
meanwhile i couldn't stay away from lunar new year drinks
claudia and shana sighting
clarisse sighting
cristalyn sighting. who's your new friend!
oh, and clarisse: time for bar pose. *and snap*
cheyne gallarde is bringing the sweetness in to the gallery in 09
steven ludwig still holding up 08
oh speaking of! gelareh's thirtyninehotel
i caught the very tail end of her reception. i really liked the table plant situation tonight.
v lounge after. you gotta.
saturday evening i laughed so hard i cried over dinner. why? i will never be able to get that one articulated but it had a lot to do with me being too lazy to pass daniel, who was 6 feet away from me, my glass of riesling to try.
later saturday it was all uber in chinatown
mercury has been there for 5 years. there. right there. still don't know? i know, it's not the easiest place to explain i'm noticing. that's ok. i know where.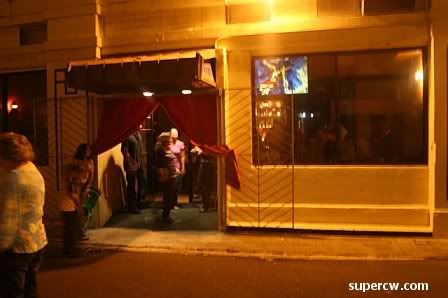 still a bit chilly in honolulu. THAT's why i blew this shot of margot seeto bar tending. i was cold. shivering even. thaaaaat's why.
fancy party favorite people
andrew was definitely a dapper sort this evening. i actually walked in kinda bumming that i didn't know it was dress up.
i asked rice even. i was like, "rice? where did it say in the invite that it had a theme, or that we needed to dress up?" and she said "oh, there was a second e-mail. it just said, 'hey dirtbags, dress up.' but maybe he only sent that to some people."
well however that happened. i was wishing i had a dress and a wig right about now. shiela!
joe. my favorite maui artist who killed it behind the screen at mstrkrft. and rice. the only friend i've ever had that let me nap while she cooked me gespacho.
i always try to cop shots of joe's aloha. it's the best ever.
meanwhile outside. artist eli baxter was counteracting her cigarette. (oh yes. that's a stationary bike on the bike rack)
miss law school former editor favorite traveler secret blogger
jacy just shines shines shines. so nice to see you again girl! we've GOT to stop meeting at mercury bar in wigs!
hats at mercury, but this was just because momi and dougie know style. it was crispy weather tonight and most of your body heat leaves from your head. they make practical look gooooooood.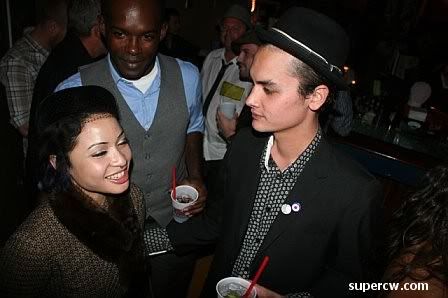 mike pooley! i just saw you on andy bumatai show friend! well, if you count the livestream from ryan ozawa via twitter
i know what people mean when they say mercury bar is clique ish. it's interesting to me never going to bars in america until i was 25. cause. everyone has their local spot you know? and you all know each other. so you then have like minded stories or experiences. and you tend to talk about them them over drinks in a quiet alley. not caring or noticing who else is around. it might be perceived as clique ish but it's really just you don't go there enough.
tonight we celebrated. 5 years.
year of the ox is happening alllllll weekend. chinatown weekend. for good luck!
my mothership of chinatown
thirtyninehotel in 09 was looking good over lunar new year
it's already shaping up to be a weird year if sean payne (google him) is wearing something OTHER than a white tee. that's his uniform. he got in4manted!
meanwhile. it's definitely chinese new year in chinatown.
coming at ya
landon bumped his friends. we should have talked them into getting ryan ota on twitter.
two nights in a row at loft? try four nights a week there. come on, it's right down the street. my local.
good time to get there. aaron yoshino was giddy as fck.
paisley was about to go on
but she was busy being in love first. oh, hey seph1.
monday, it's officially the year of the ox now. just about done celebrating.
visionary had an amazing client party at chai's
the rain came through but the cold lingered. i remember wanting to crawl into one of those myself.
food warms you up too
Ben Gutierrez was under one of those.
later after all the chinese new year celebrating had finally come to a close, i came home on a cozy monday evening, ready to snuggle up and read the internet until 24k at loft… when i got the tingling suspicion something wasn't right. sure enough. there was kalima. deleting dryfck.com. right there in front of my screen. i was struggling trying to download images before they were gone forever. i stormed airspace workshop about it.
oh woah. it's a bit different up here.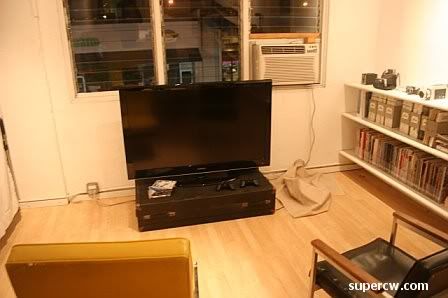 i ate the apple martini one. they're not the kind that have liquid spilling out getting all over.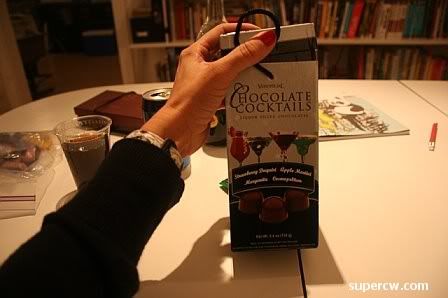 puddles gets lost then turns up again. then it's laugh out loud funny again, even if you've read it 3 times already.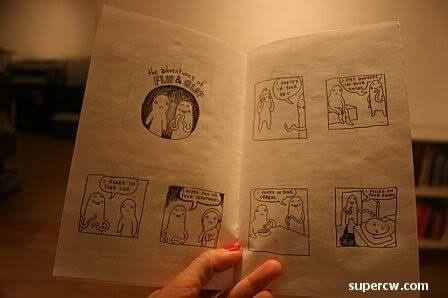 chris whipped up our soundtrack for the evening. a cd that i haven't stopped listening to since last night.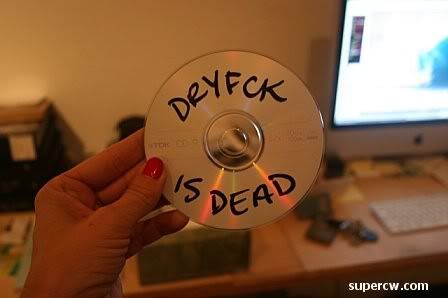 we went on missions in chinatown. his you probably won't see ever.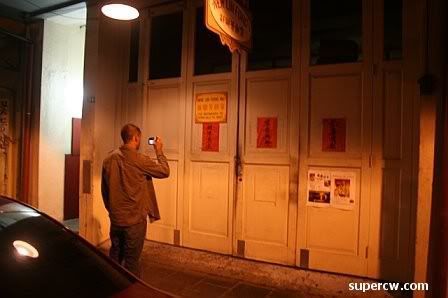 said hellos to maka who is now @makav. 24k mondays.
ansje was over it by the time we got there. big mistake tonight cuteyface.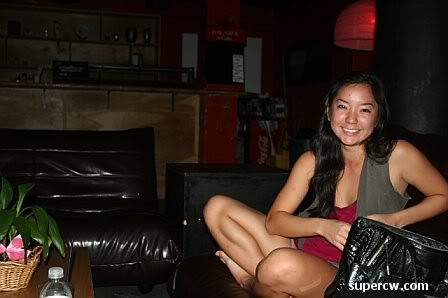 had to pay some respects to dryfck.com first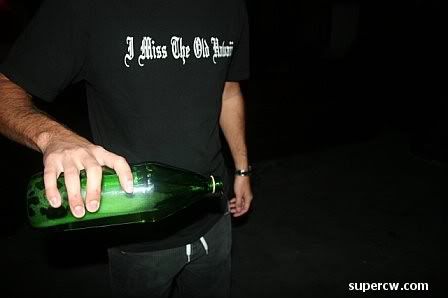 swagger after (oops, sorry race. i know you hate that word)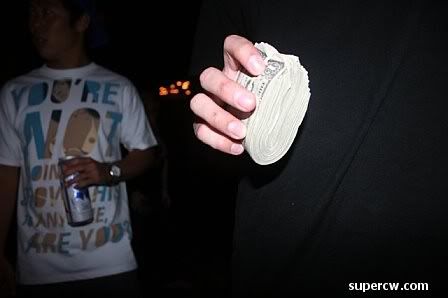 oops, you dropped something there. how nice that all the boys bond by helping each other pick stuff up.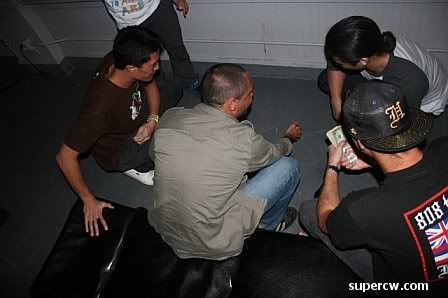 tonight got shocking fast. raha not only strolled through she was dressed to the nines. and she had about 98754 of her friends.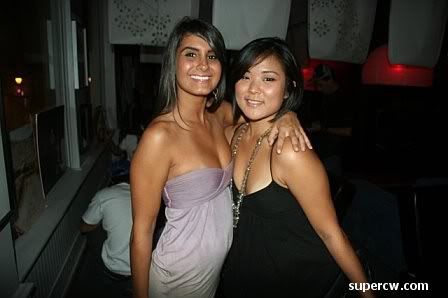 happy 21st veronica! it only gets better and i'm not even lying.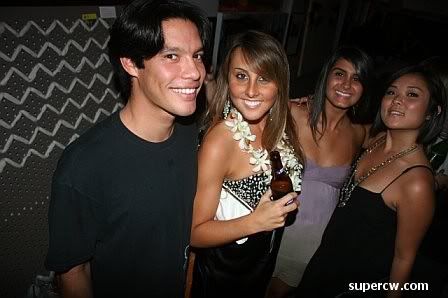 lina was all casual tonight. except for, you know, kicking major ass with her fierceshoes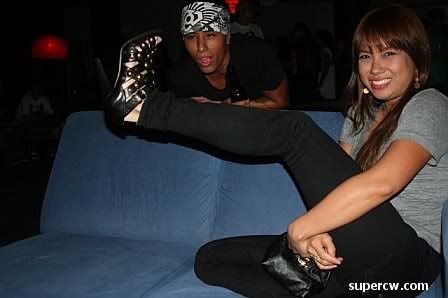 happy birthday kays honey! i'm so on my way over there tonight as soon as i'm done with this bloggggg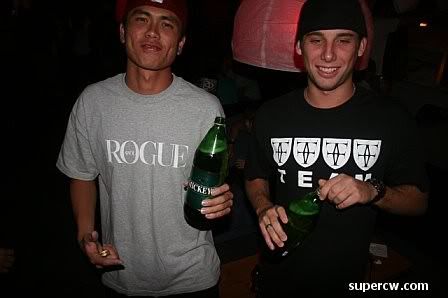 monday was actually more crowded than saturday at this point. and yes this is night 4 of 5 that i've been here this past week.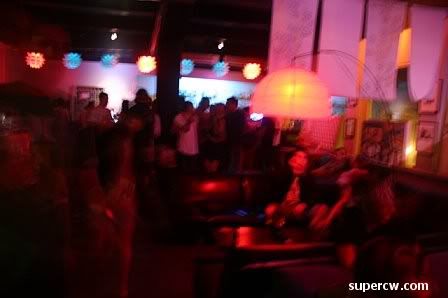 cristalyn wasn't working tonight but i told her she should grab a tray man. people were all about the 40s this night.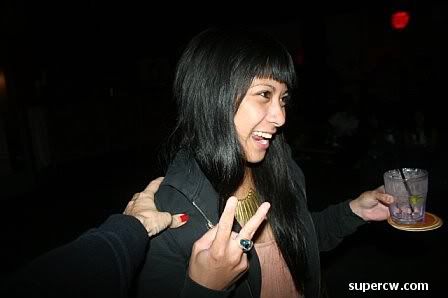 daniel wasn't working either. it was their friday. my monday.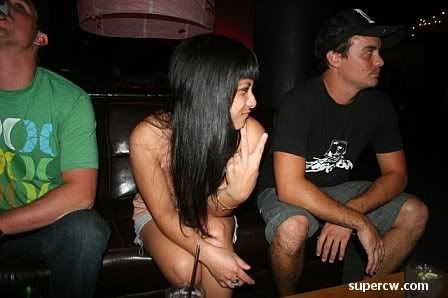 meanwhile just to my left, maka and friends were having 24k monday.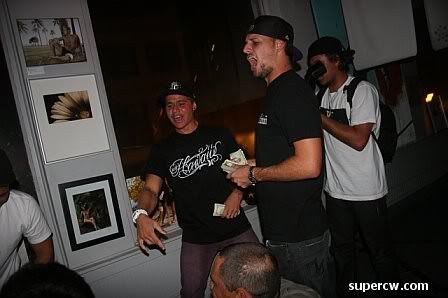 and just to my right, katrina had the best manicure i've seen in 09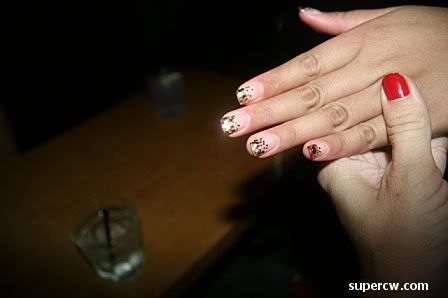 zak noyle doing his thing with a g9. ok, i like those canon g series now. i been seeing them enough. kalima had his out tonight. elevaters got got from one. they are creeping into my life with a quickness.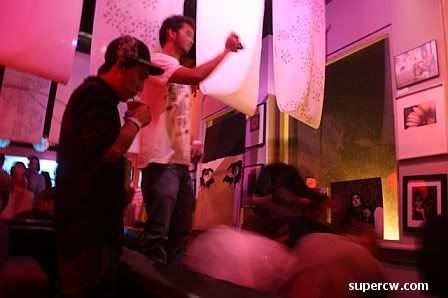 meanwhile, 24k monday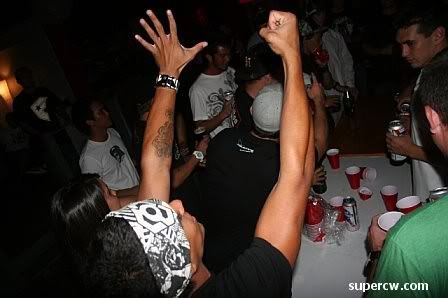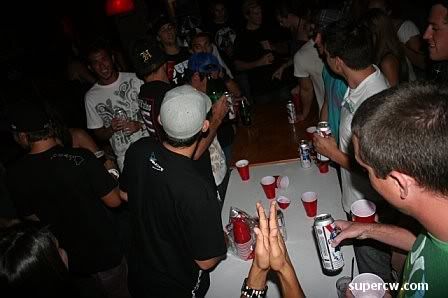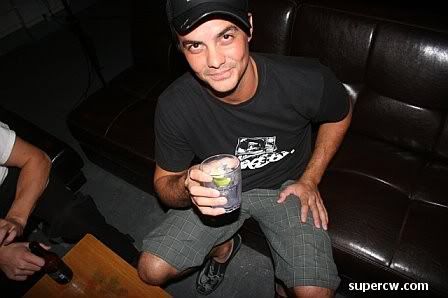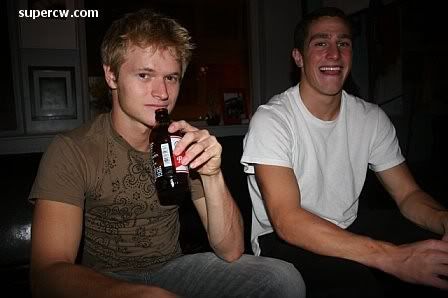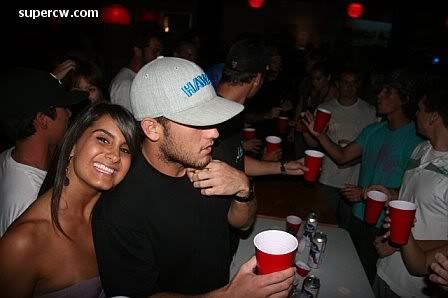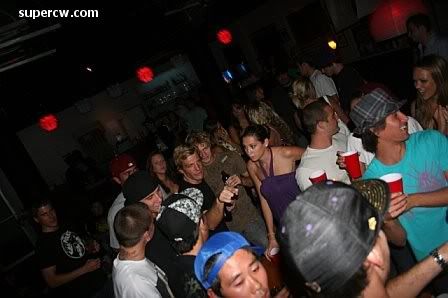 i was lurking in the back with the grownups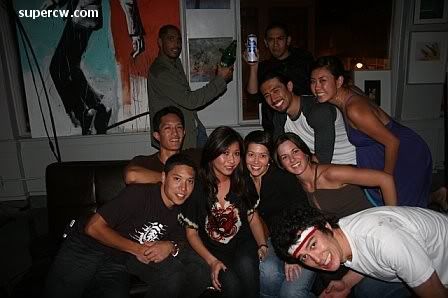 HAHAHH! cristalyn and i met someone outside from hilo that is super in to ufc. we had a conversation about mixed martial arts. she is showing him the shutterfly.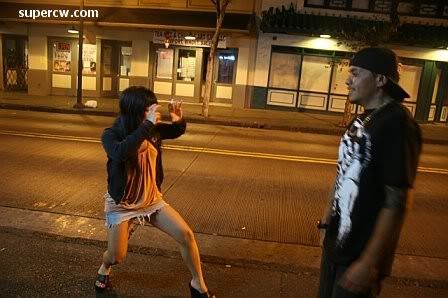 shout outs to dan weaver with this one. don't you dare delete your site. and where can i buy a copy of vodka soda.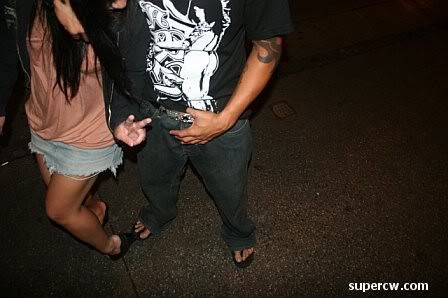 min and kimo were here tonight. kimo was going friend fishing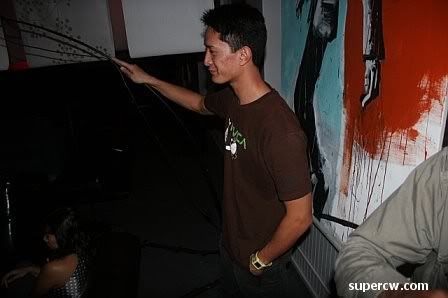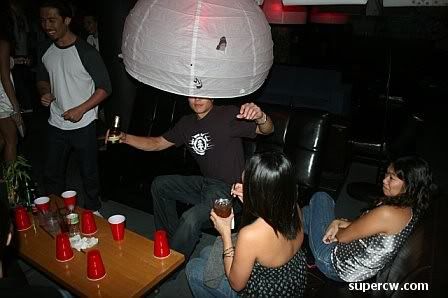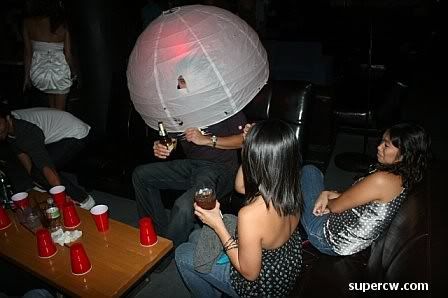 and eskae was making my cardigan look good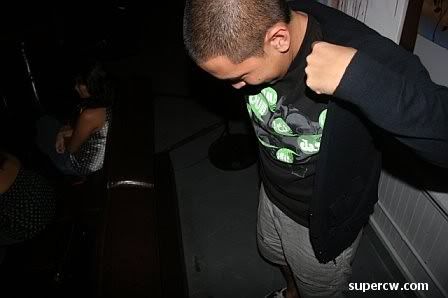 his jacket was the best ever. he's had it since high school.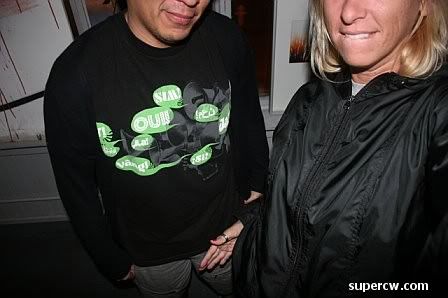 wait, not the jacket. TONIGHT was the best ever.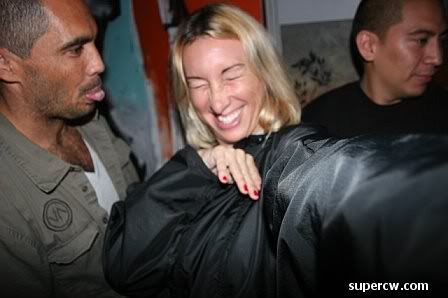 storming chinatown after
trifecta status tho. with eskae and kalima no less. creative brain overload.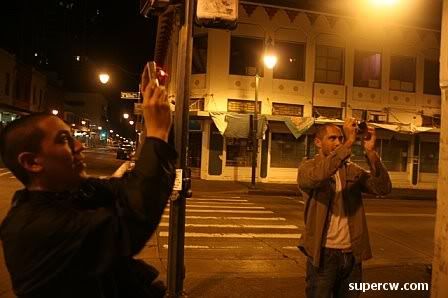 and now it's switch monday. so, like, instead of going to v lounge every night at 2am sharp, when we go to v lounge at 2am sharp it's flash and russ bartending.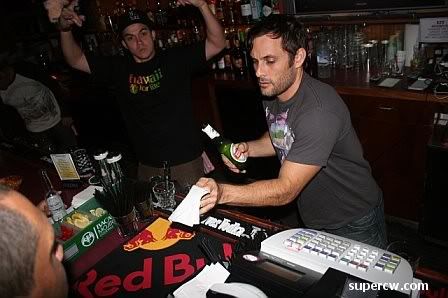 eskae didn't just have his go hard nite here sunday night the night before. oh wait yes he did. but it's switch monday! ok. reason enough for us.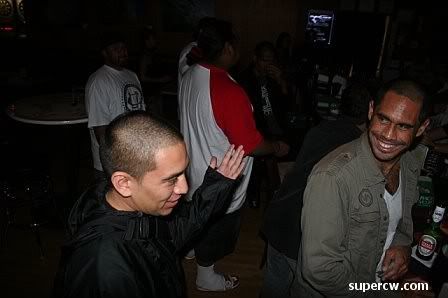 flash hasn't bartended since his 1739 days. right? flash? or was it somewhere else. damn that's so before my time.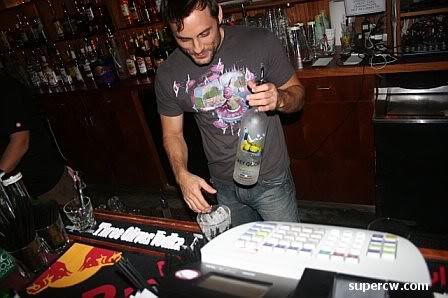 we polished off three bowls of tortilia chips and a bowl of pretzels during one round of drinks. definitely not ideal customers. but it's switch mondays. so .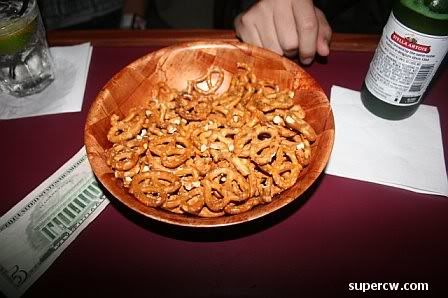 the swivel on mega touch must have been made for erotic photo hunt. EVERYONE gets to play.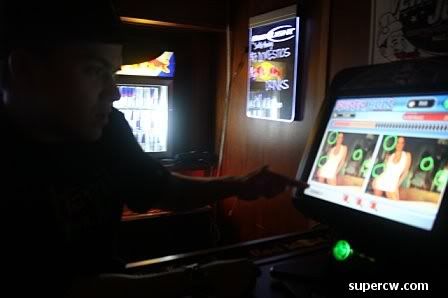 flashcam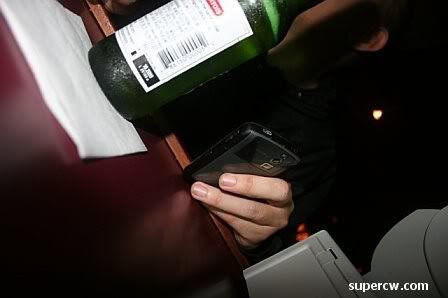 flashcam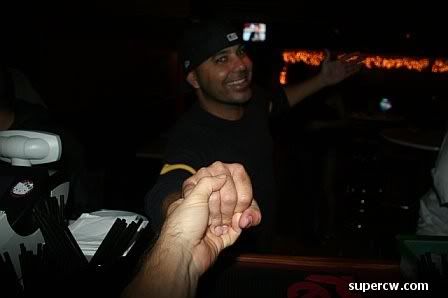 flashcam. MAN i miss these.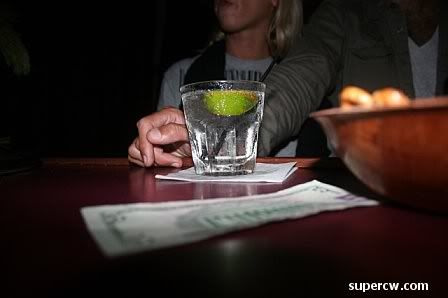 we made a pretty good team at the photo hunts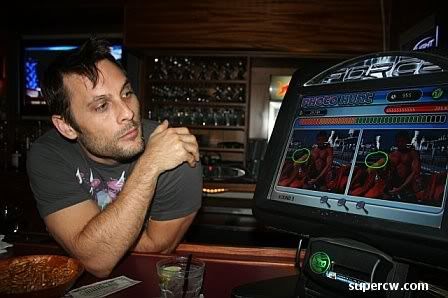 well, not the best team. but a pretty good one. 3rd and 4rd best good.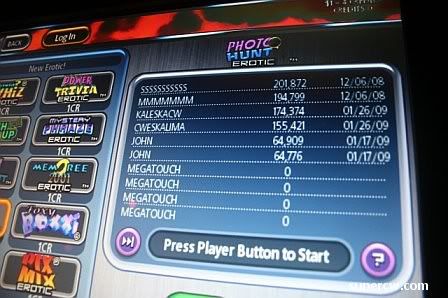 WHAT!?! that's it! omg, it's still kinda early. i'm going to change and say happy birthday to kays at v lounge RIGHT now…. see you, love you, get a cameraface shirt before they only have size xs people! when they're gone they're gone forever. and he only made like 70.
til next time.