the moana surfrider is totally the hamptons of waikiki. i mean, i've never actually been to the hamptons, but i totally picture it looking like this. i had dinner here a few nights back with the sailor jerry and Inked Mag people.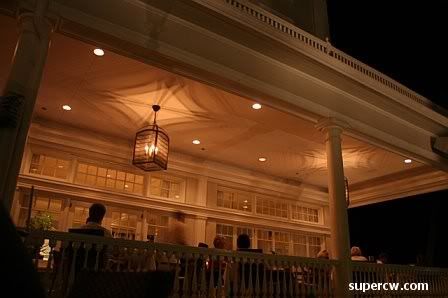 sailor jerry rachel is so kickass. she totally is like the me of philly, only about seven levels further to the point where she is the end all be all answer to anything fun in that city. all from a little photo blog. i was seriously fanning out.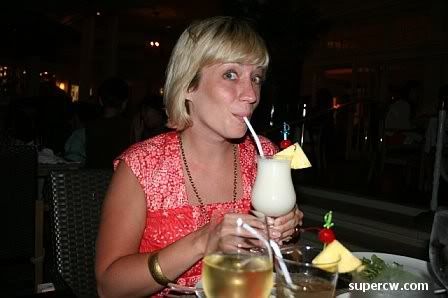 speaking of fanning out. i couldn't decide what i liked more. 'hori smoku sailor jerry' director eric weiss or the superslim wooden menus.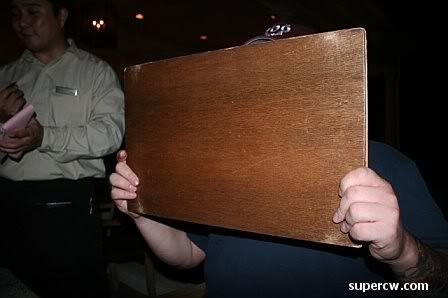 the menus won. kidding! eric wins by 10103810489084 points.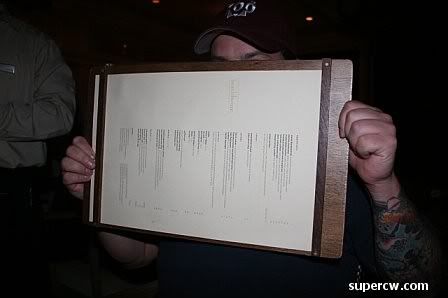 ps: we drank an entire bottle of rum tonight.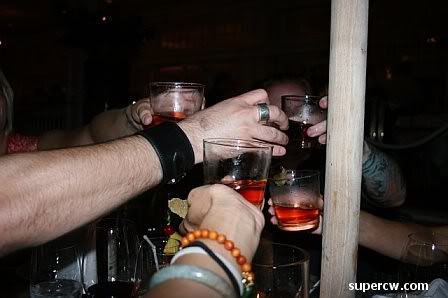 in keeping with my assesment of the whole hamptons of waikiki thing….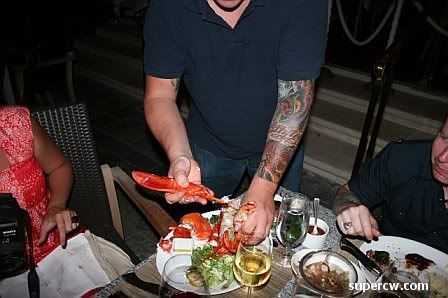 speaking of hori smoku sailor jerry, it's time for the screening.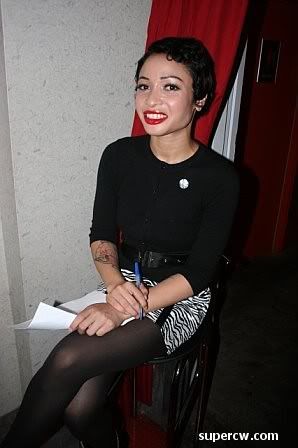 i read the review of this night and have to say… i asked for one with coke and got just a coke.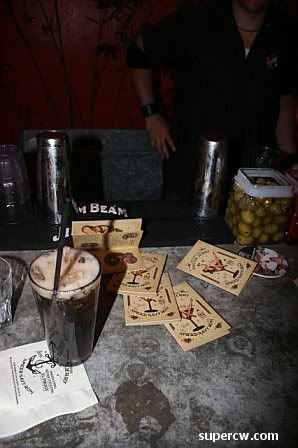 but woah! max capacity! i don't think i've ever seen bar 35 at total capacity. that's a good thing. i know for a fact the film will be seen out here again. it has to. there's no way it can't. tonight was a fun little reception though. max capacity little reception.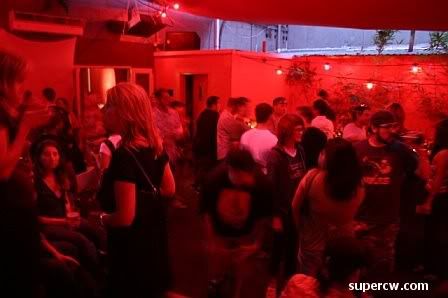 mike keany was lurking for a while but missed the film. him and rice had a thing about crowds. i wish they had linked up the tvs at amy's place to do like a simulcast. OH WAIT! how about that? the next time they come out they should totally do a simulcast at every bar in chinatown.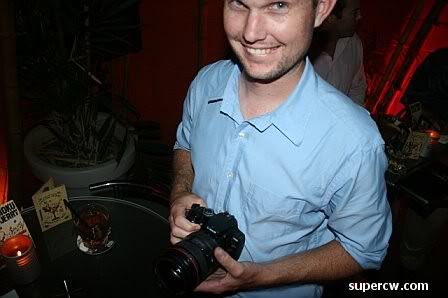 the honolulu weekly was in the house.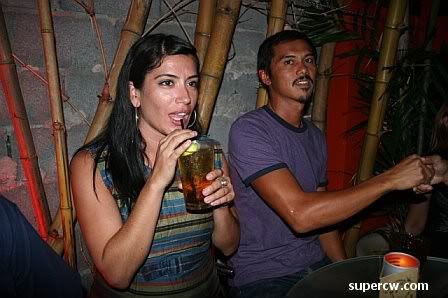 and hottie malia. i'll tell you i will never get tired of seeing gorgeous ladies with cameras out and about. it makes me relax a little and put mine away. love this town.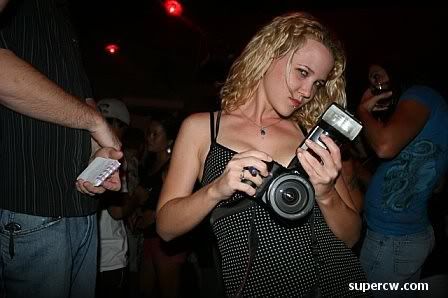 the film? oh man! so good. SO good.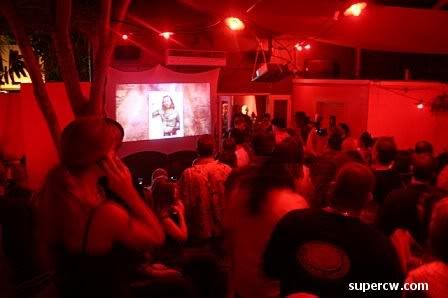 if you saw all that flashing during the movie, it wasn't me! promise! my flash stayed off during the entire screening.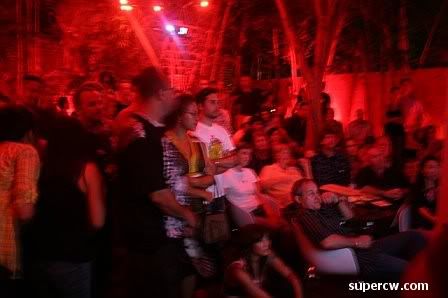 how fun would it have been to be a sailor in the 40s, man. i mean, it was DAMN fun in the 90s but…. not as much debauchery.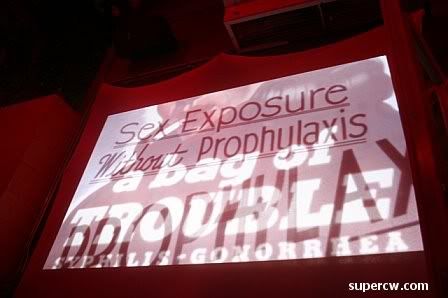 outside chilling after and got pinged by ragnar. it was a camera emergency. he was like "christa! you gotta see this. it's an original sailor jerry tattoo." eric was there peeping it.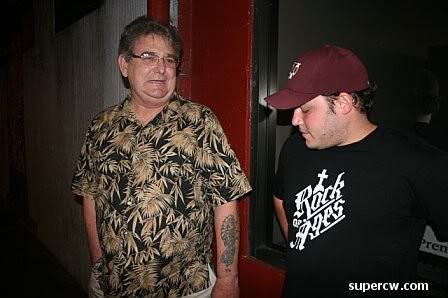 he had actually gone to see someone at one point to have it redone and the guy was like "no way man. i'm not touching that! that's a sailor jerry!"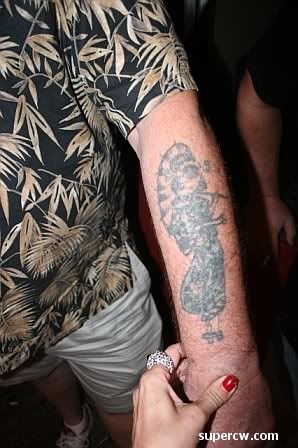 we were all lurking him and talking story about chinatown back in the day and he pulled out this little oatcake or something while he was talking about his wedding anniversary. turned out the oatcake was a really nice ring for his wife.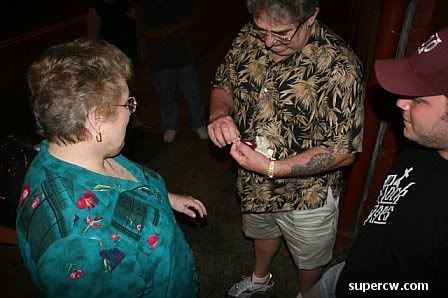 it was probably the sweetest thing any of us had ever witnessed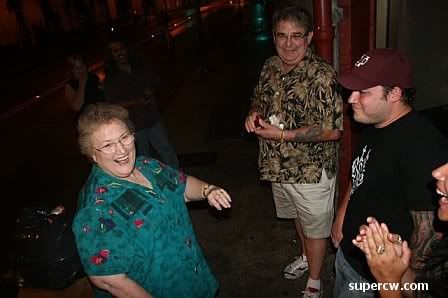 celebrated after at mercury with the homeys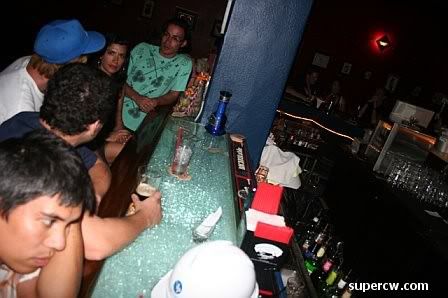 nice to see germ enjoying a guiness.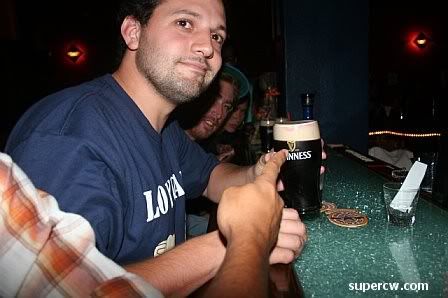 the following tuesday i caught a ride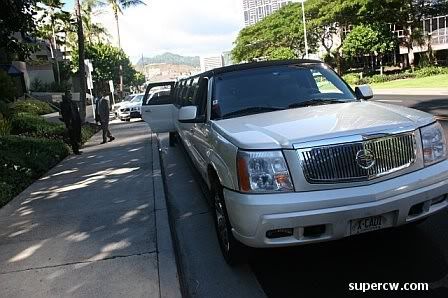 and manicure battled the promotional models. you can't see hers too good, but it's glitter. my fave.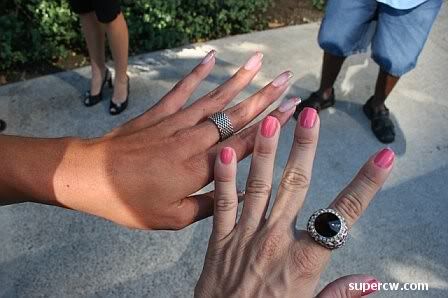 we were on our way to the bacardi cruise mission.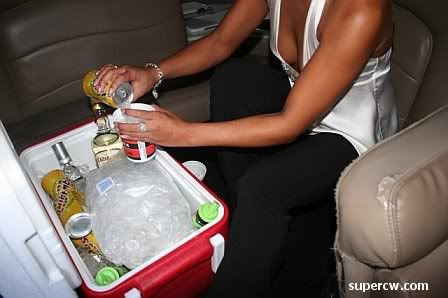 celebrating cazedores with kellie peterson.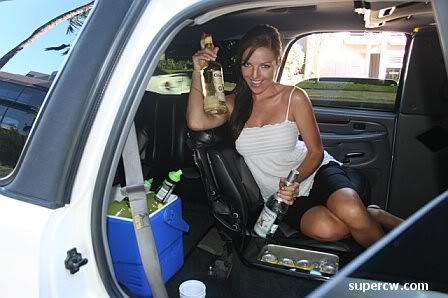 and some industry favorites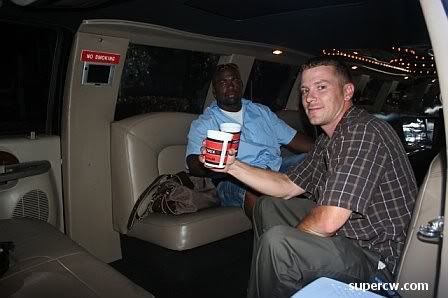 and some BB favorites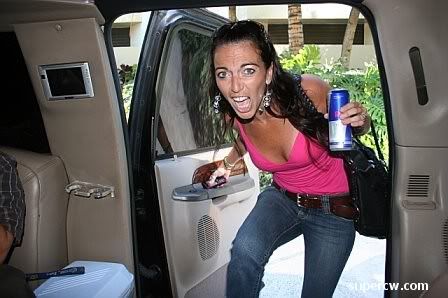 when's the last time you had squirt? i know, me too. but i'll just tell you…. this is the MOST DELICIOUS drink ever. like a super clean margarita that's not too sweet. seriously magical. it's called a paloma. and yes i had to just google that.
it made the trip out to ko'olina during rush hour traffic fly by effortlessly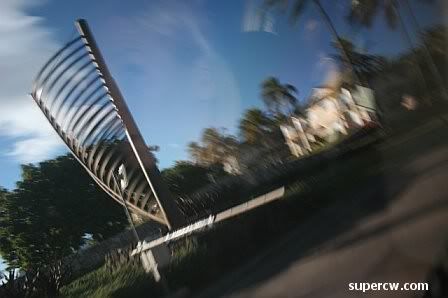 that's juan from senor frog's. paloma!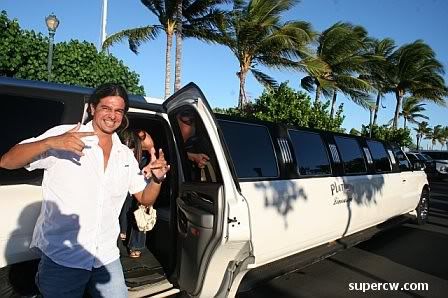 they had a nice party waiting for everyone on the dock.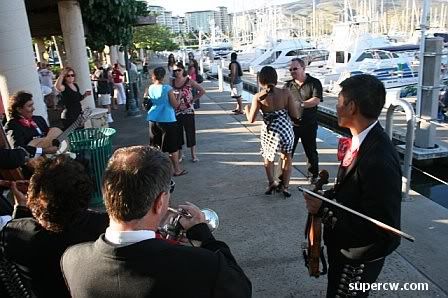 palomas!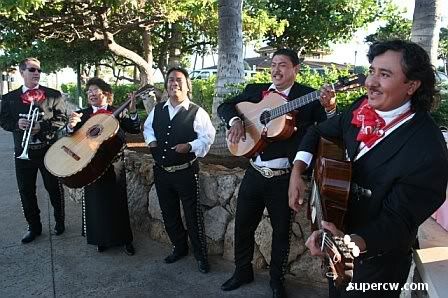 joey our mixologist to the stars was doing something delish with watermelon. i didn't try it but i wish i would have now. was trying to chill before the boat.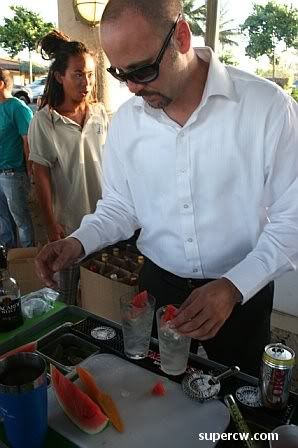 ah… the boat.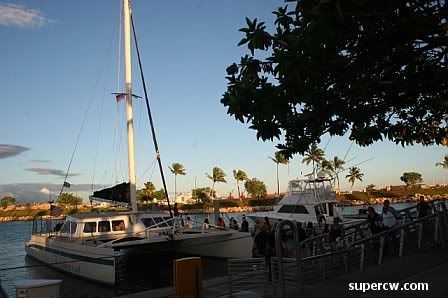 crap! caught again wishing i had gotten a pedicure last paycheck instead of paying my electricity.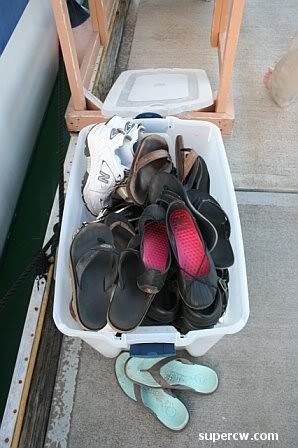 priorities.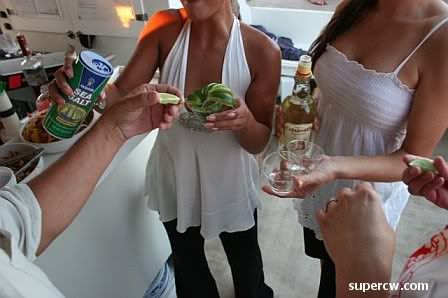 yay boat!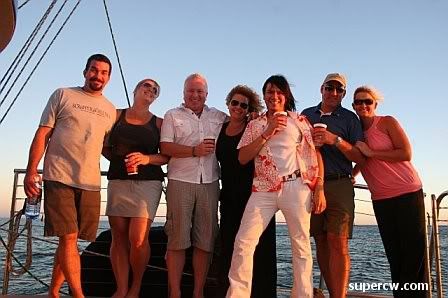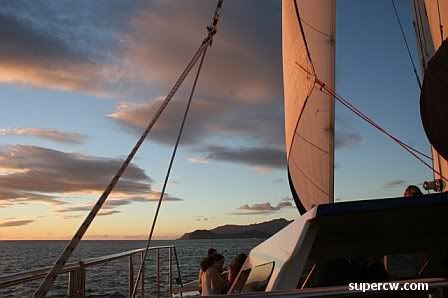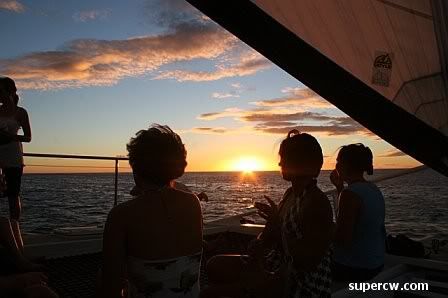 the boat mate or whatever they're called was too cute. reminded me of a japanese jordan.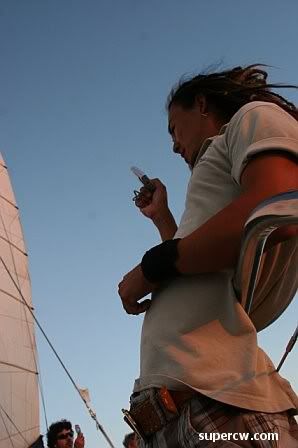 so i stared here until the biter end. everyone cheered and was like "green flash! green flash!" i even took sequence shots trying to get the green flash. i don't think i saw the green flash. unless this is what it looks like.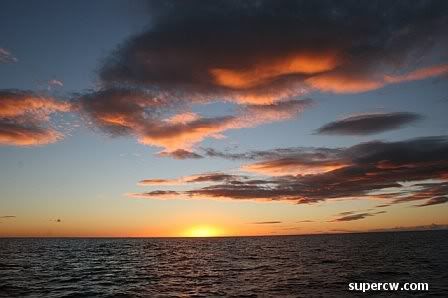 yay sunset!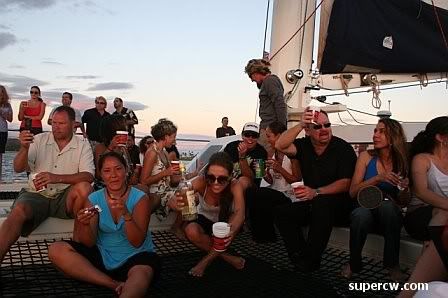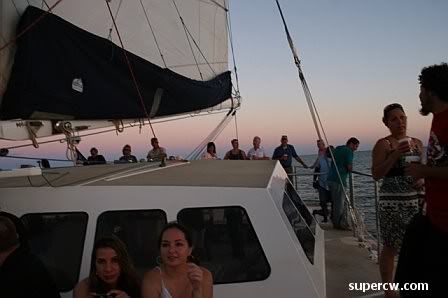 yay mixologist to the stars!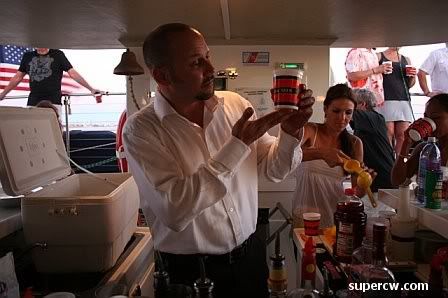 when we got back to the pier all of our shoes were neatly laid out for us from the shoe bucket. nice touch! especially since this was a tequila cruise… i could imagine the mayhem of people trying to find shoes in a bucket after being on a tequila cruise.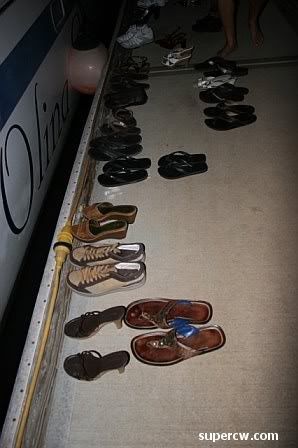 omg! already to last saturday! i'm so almost caught up. thank goodness. HI JESSE!!
it's roses & revolvers at the new prolifik store at 939 mccully. 939 mccully.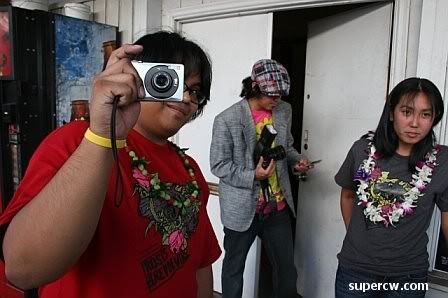 saw tracy the content machine. hyped! her writeup was kickass too. loves it.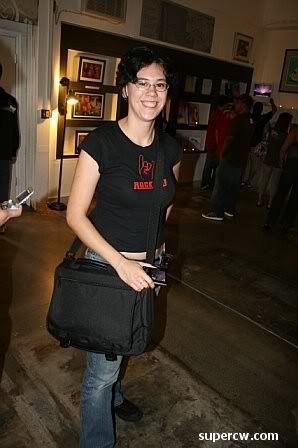 saw jean the model. HI HI!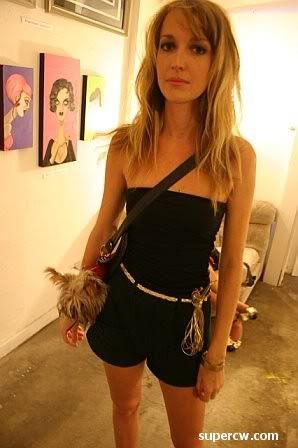 saw vincent the model's boyfriend. hopefully not too irritated about me lurking his girlfriend the model. hi?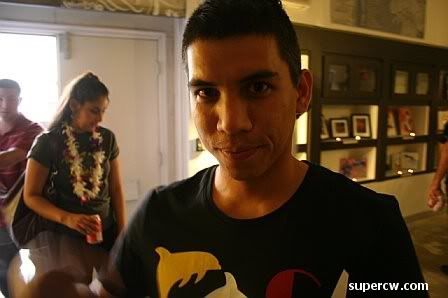 roses & revolvers. 16 female artists in one show.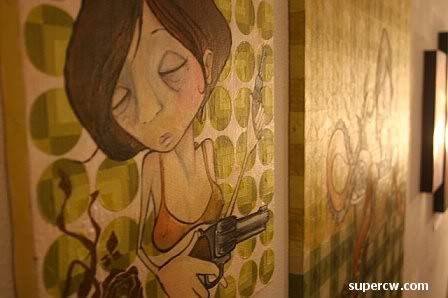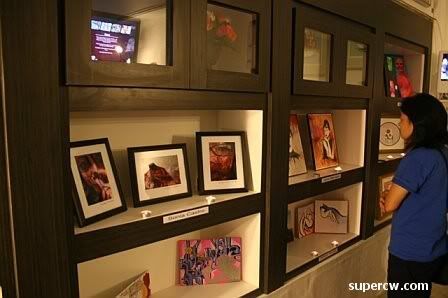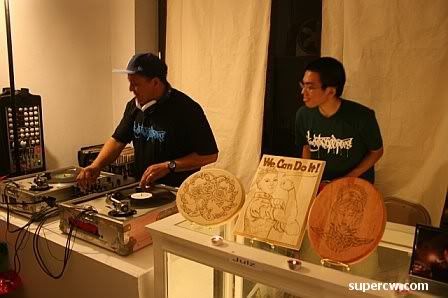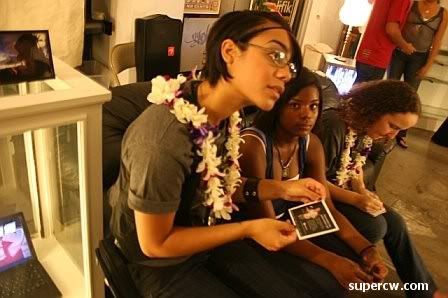 i wanted to buy this piece super bad. one of the only ones not for sale. AGH!
jesse and tia. HI HI!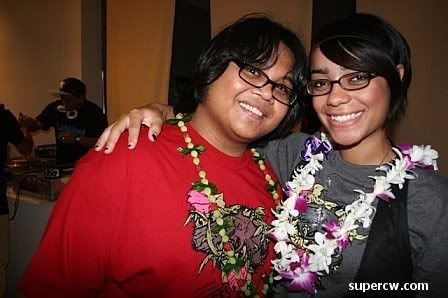 vince and jeannie and monchi took me to ala moana beach park after…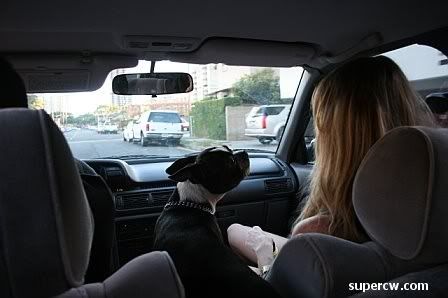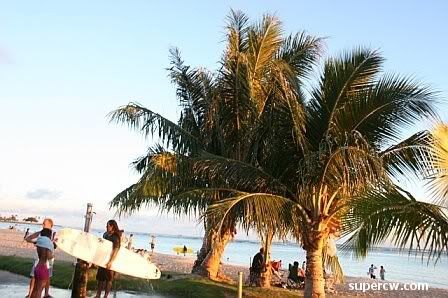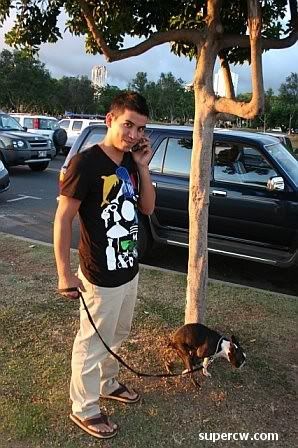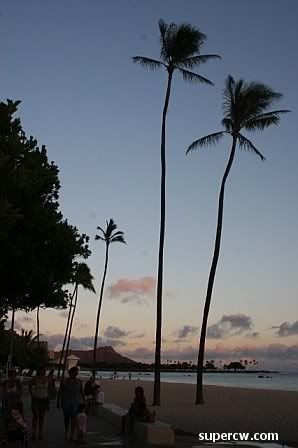 …for the greek festival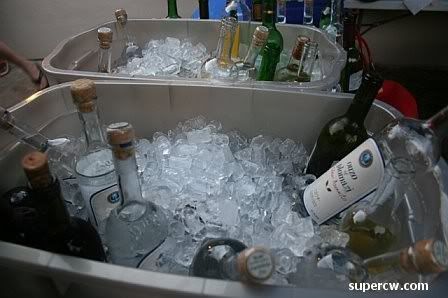 there were tons of people. it seemed like they were all waiting in line for something though. forget about trying to get any food tonight. at least here. looooong lines.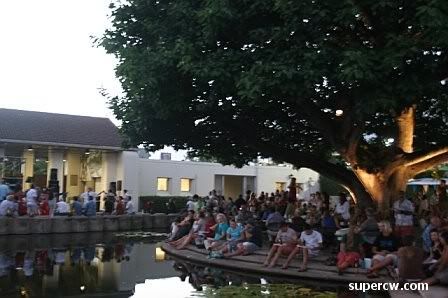 i went over to kapiolani park instead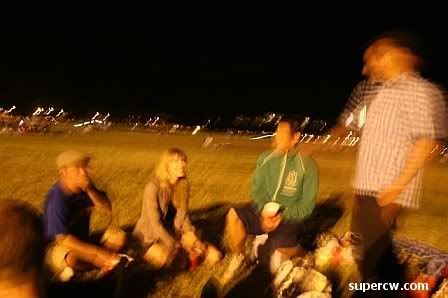 joe was bbq'ing ono. and it was sooooooooooo onoooo.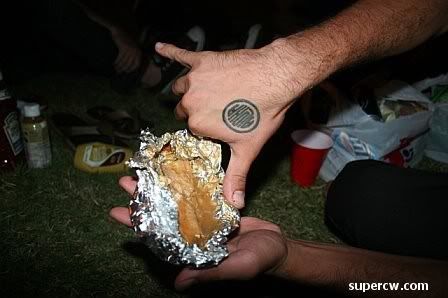 there were tons of people at the park tonight. we even got shout-outs from inside the shell…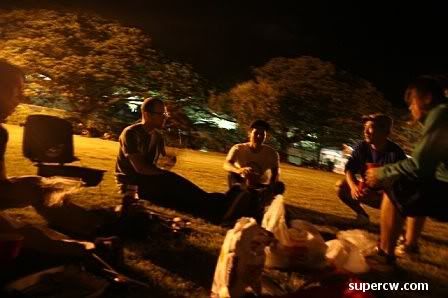 yup! cecilio & kapono's concert. back in the day! it was fun. our friend here disappeared and came back wearing this. they totally let him in to buy a shirt. loves it.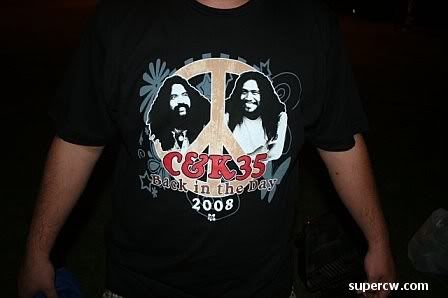 after party at amy's place while the crowd at night fever died down… something doesn't look right about this guiness.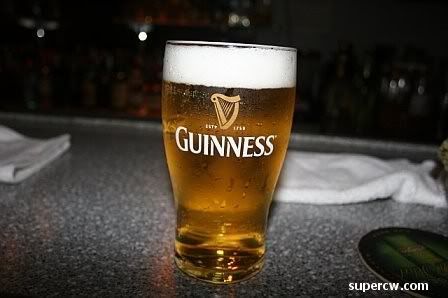 watched the olympics then danced my ass off to dj harvey. the guy was bananas. completely batshit insane. wait, but that's in a good way. blew everyone's mind. he is a musicial genius even. my camera was totally put away but i'm dying to see richard's shots. they looked amazing in his camera. richard? HELP!!!! all i got is this measly pic from two doors down…
back at thirtynine last friday… wait. this last friday? ugh. i'm trying.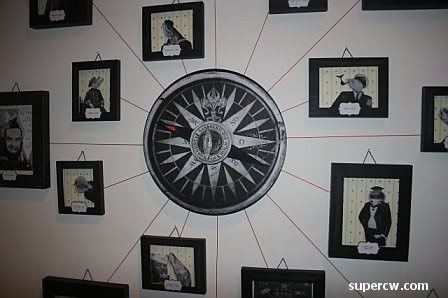 but ya! it was all made up all special like. tim john!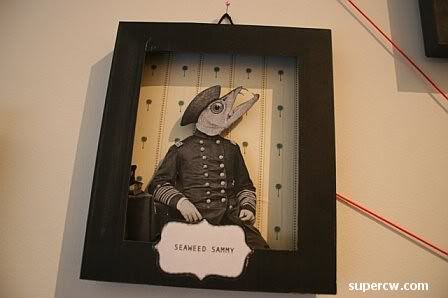 i was totally digging the setup tonight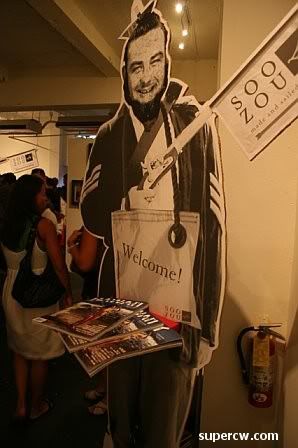 mark chittom is doing a little dance. it's his new thing. he does it after saying random phrases. it works!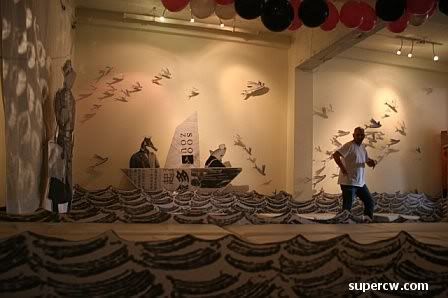 lurked one of the sailor models before the show. she went with the room like woah.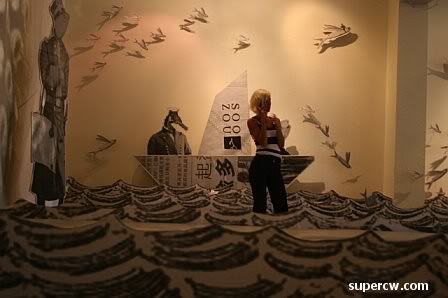 got to hold daeja's camera for a secong. was trying to soak up her amazing photographitalent.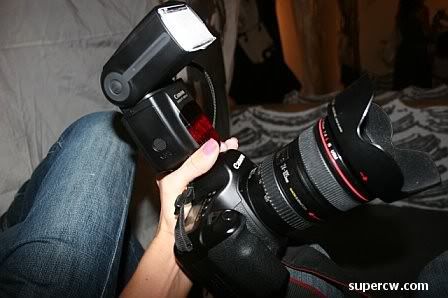 lirked the sailor jerry models too. hi!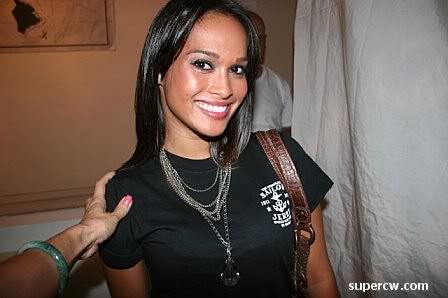 let sonny do sonnycam for a while. i was kind of beat down…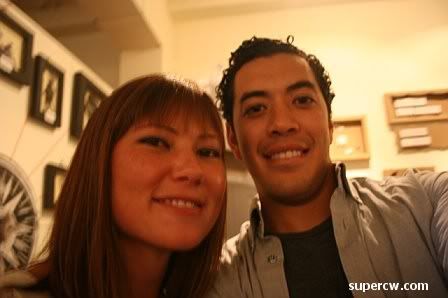 sonnycam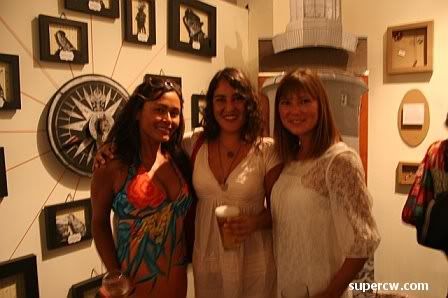 sonnycam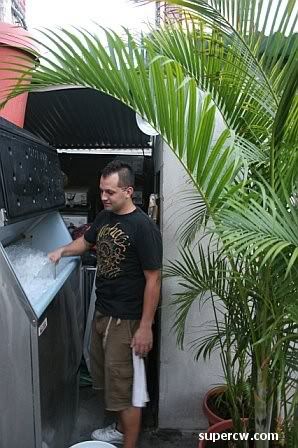 sonnycam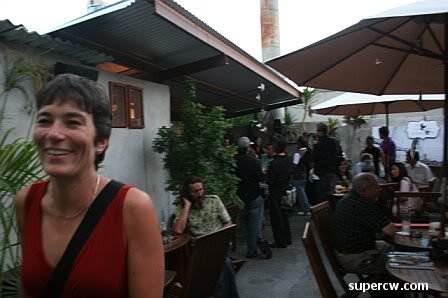 sonnycam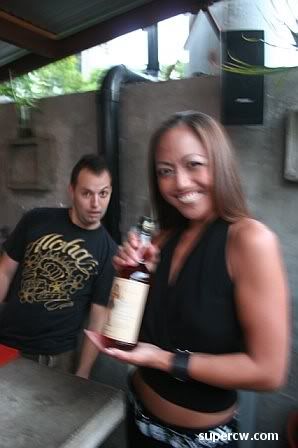 sonnycam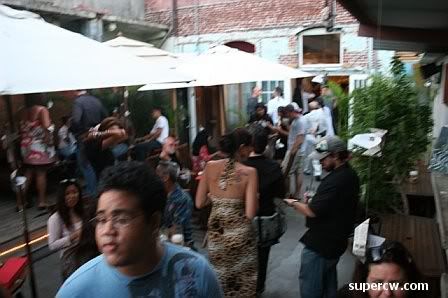 sonnycam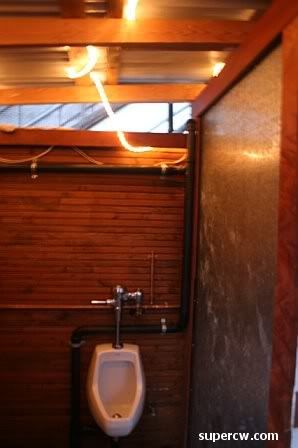 sonnycam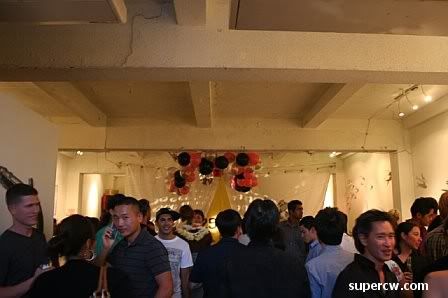 sonnycam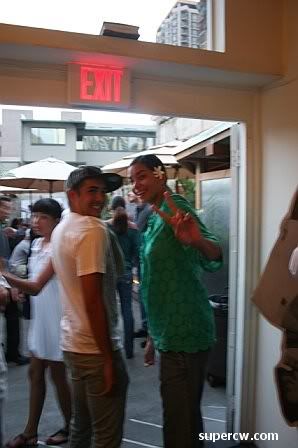 mecam. TIM JOHN!!! *fanning out*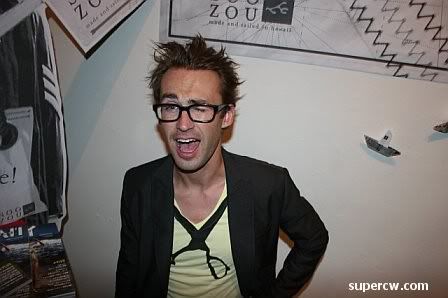 so ya, don't think there wasn't a ton of people here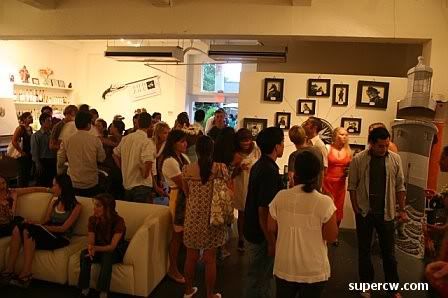 biku mc'd. he's so killer! he said eastside grill is going OFF. they moved rising melody over there and it's all under new ownership and totally rocking. yay, co-eds.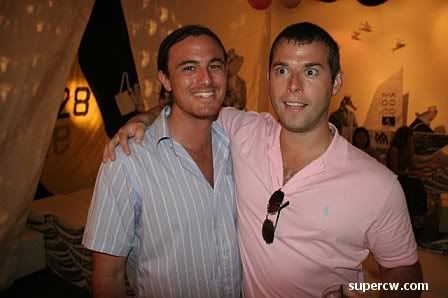 aw. one of the models brought over a bottle for me. she thought i would love it. i kind of do. what's funny is that i tried this stuff in a very proper way over a year ago…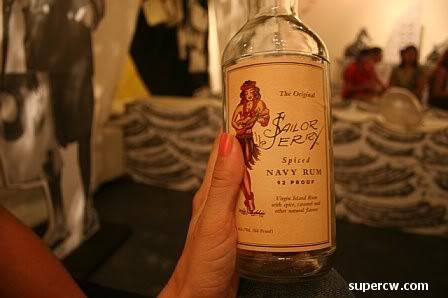 don't forget it's 92 proof! that's about all you really need right there.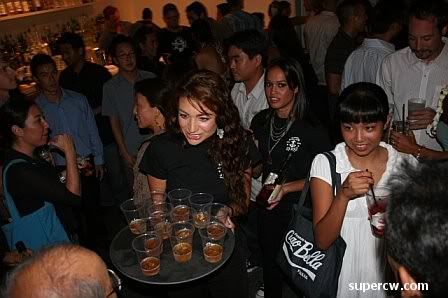 daeja getting the money shot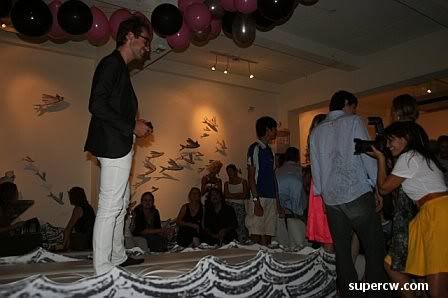 wooo!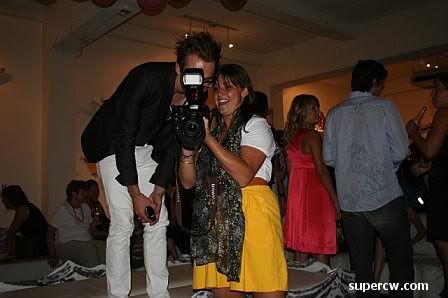 so the soozou bags! omg! woah. i really wanted to buy one but i didn't have enough cash. gah!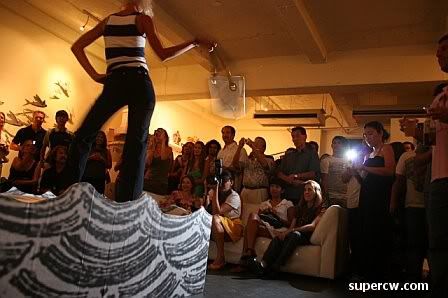 i wish i had better shots of the show. sorry. it was really cute tho. sailors!!
if you want to see the show there's superduperkiller shots here.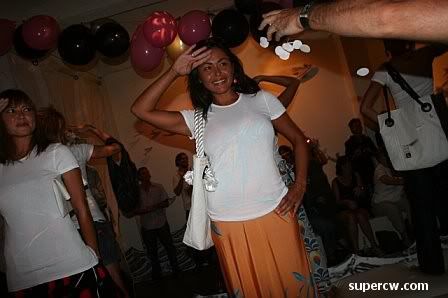 saw lani and shanna. HIIIII! *drool*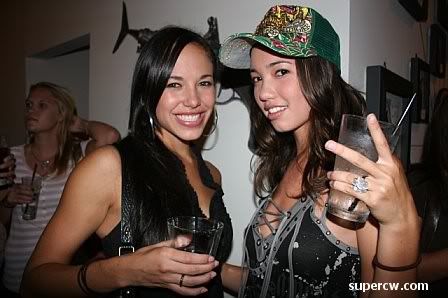 kicked it all mellow like after the fashion show…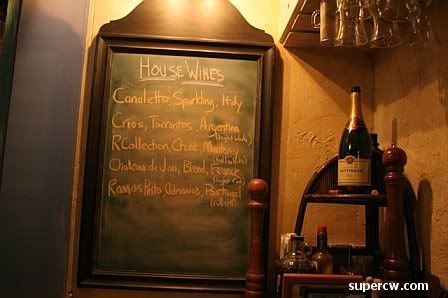 tried to make balsamic art at du vin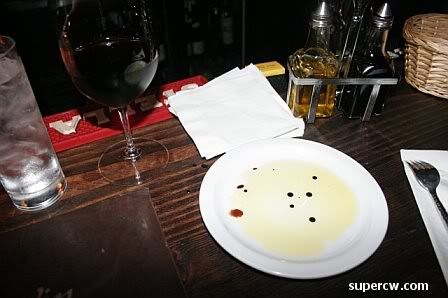 i need to work on it, man.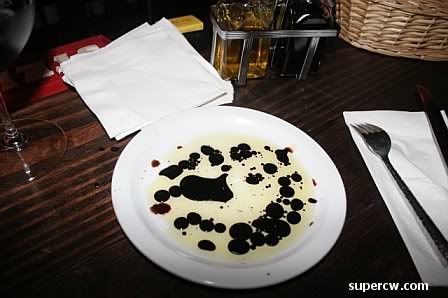 i was kicking it all mellow like cause later on it was mayhem. bachelorette party mayhem.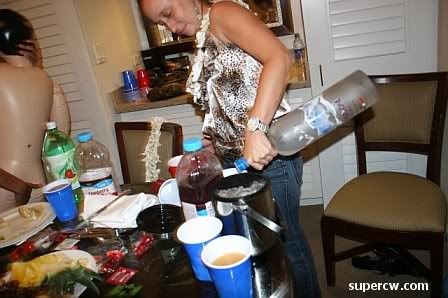 bachelorette party means fun candy tho. penis candy.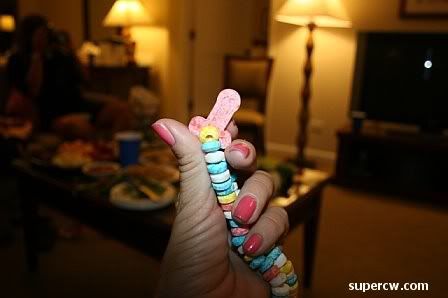 not gonna lie, it was a blast
that's our ride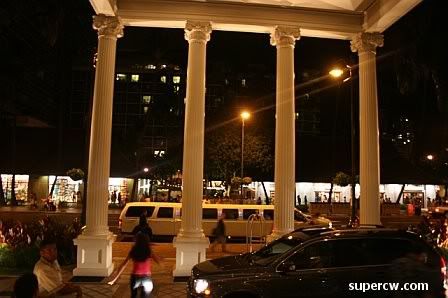 so if you saw a limo driving by in waikiki with unmentionables hanging out the window… um. it was me.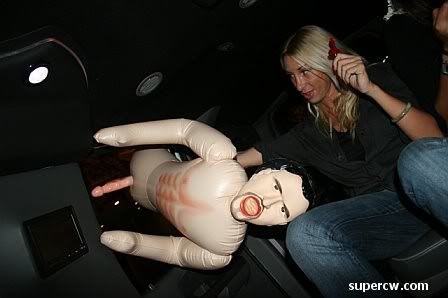 hulas = the best place to go on a friday ever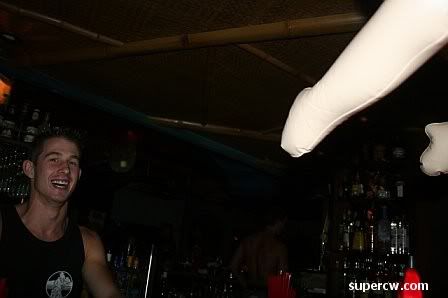 esp in this situation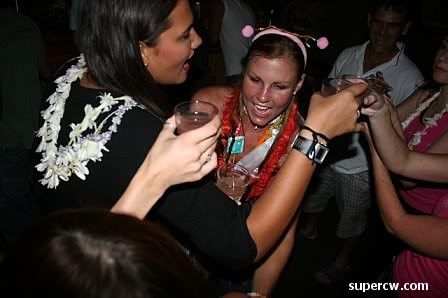 male go-go dancers. duh!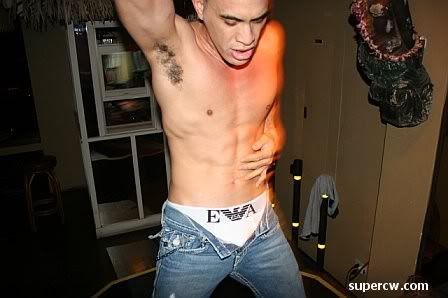 they know what they're doing.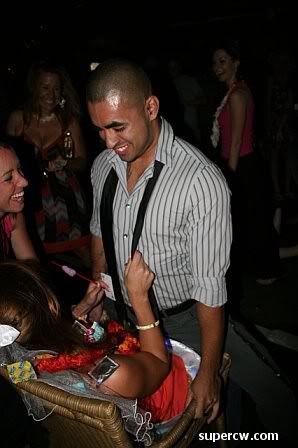 so ya! hit me up if you want me to come along. i'm down. my fee is pretty minimal since it's usually a lot of fun like this. as long as i got the time to do it i mean.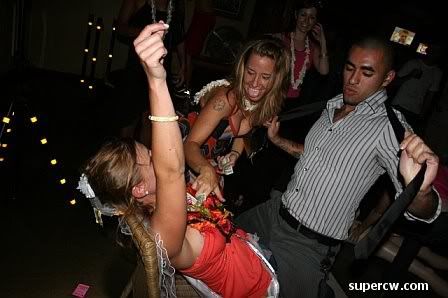 but ya, you gotta let me use some for my blog. cause i gotta blog.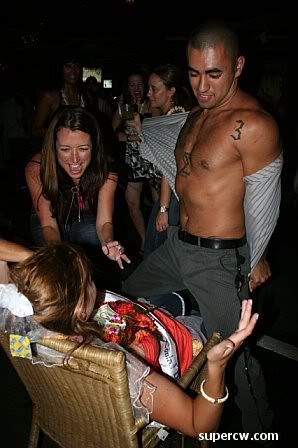 caught a ride to chinatown after. dan had a party!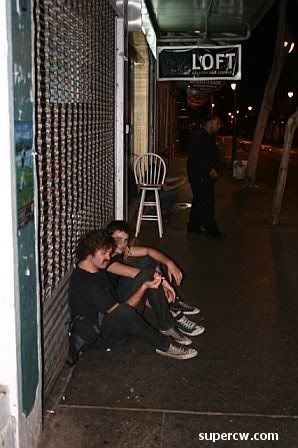 aw dan. he told me he has to watermark his photos by hand. that's what i have to do now. it royally sucks. that's why the updates aren't coming so fast.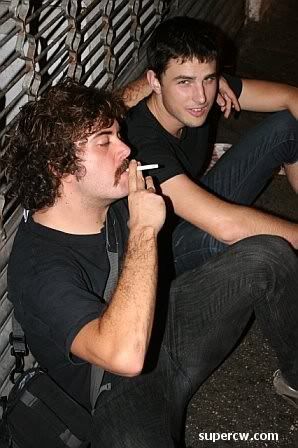 after i sat down next to them it took a while to get back up. sailor jerry.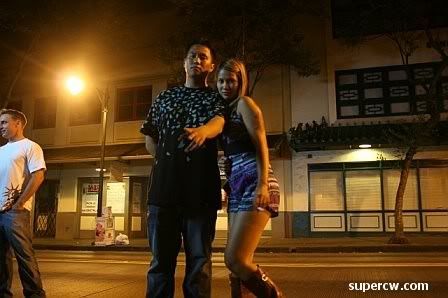 in fact, i'm not sure if i even made it up. saw the VJs tho. i remember it took about seven tries to get this photo. sorry. 92 proof.