we collected our trash for the better part of a year. all those pineapple bran muffins and americanos proved to be the perfect medium. with the help of the office stapler.
the tree-top view in our new office provided the inspiration.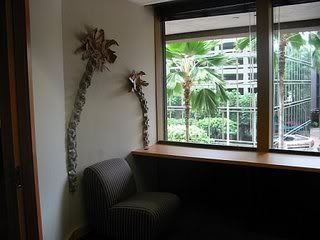 detailed view: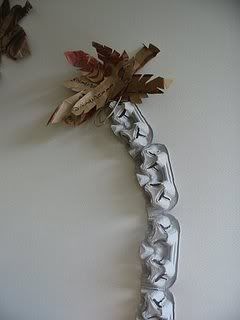 we were even commissioned for an installation by famous hawaii casting agent Sue Larkin. i can't find those shots, but just trust me. starbucks trash is good shit, man.