ah. a beautiful thursday evening. but what's everyone...



...looking at??



ah, the poetry slam. kealoha.



this first thursday came too fast and i found myself buzzing through. i wish i could have stayed longer, i heard tempo valley kills it. sorry ted. when are you playing next?



kc has told me that i remind him of jamal because we are on the same energy level. i take that as a compliment but damn kid, hold still!



the lovely veronica is out and about thanks to the new non-existant wave. heard byron the furr is up to new exciting things too, but that's a surprise.



resham is on an airplane flying to africa as i type this. i miss her.



this is cee (c? see?) who, in addition to the first thursday poetry slam at the hawaiian hut, also does very good things at ong king on ... king street!



what's a freestyling vocal talent showcase extravaganza without the very person who exemplifies it to the max



saturday. sushi with chris and zana. ah, glorioud sushi. and three tall bottles of kirin.



they both inadvertantly made creative little holders for their chopsticks with the wrapper.
i felt like a 'tard for just using my napkin.



fast forward five hours to a very backlit me in derin's room at the sheraton. there's a bit of partying to be happening!



poor kalei. seriously. she had an event at work that kept her most of the evening. the only remenants of her being in the room at all was the little placecard she made to reserve her bed. how cute is this.



zana told everyone that we hired these models to accompany us to the party and sit in our booth and make us look cool. jeremy strength. mako ozaki. anton fuckin glamb. bad dudes.



lotsa lotsa kirin for our cutie



anton is a rock star. tonight he will play the role of himself.



jeremy is a bad dude. tonight he will be playing the role of blind pimp.



zana is a goddess. tonight she will be playing the role of herself.



kyle is just perfect. tonight he will be playing the role of himself as well.



skip back to anton for one second, because i HAVE to dish. he got his entire outfit the night before the party from the women's department at Ross.



for people who ar ekeeping up you may have heard me refer to deren derego as mister fabulous. one small example: not two, but THREE outfit changes for one party.



derin is completely fabulous. tonight he will be playing the role of himself.



i think he wound up wearing the dolce n gabanna shirt first.



our totally wonderful accompanment



ok. anton glamb is the funnest person ever. know this!



i call this piece: mako ozaki on the 27th floor.



10:30pm arrival. still mayhem at the door. perfect.



10:50pm finally get the elevator up. mayhem inside.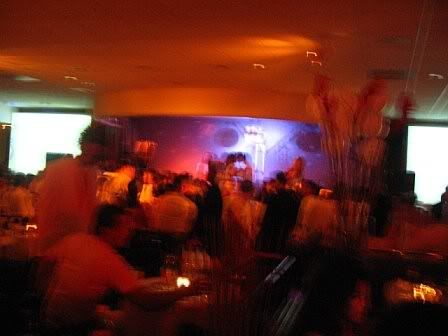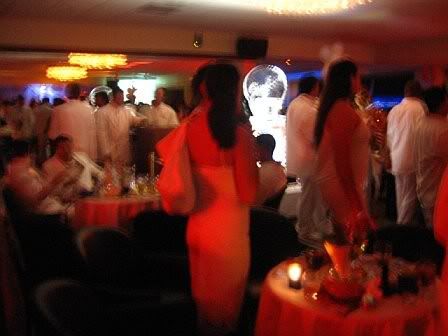 11:10pm get to our area... international male vip booth decoration... activate!



this is malia surrell.



these three shots were taken by malia surrell. she rules.


miko and steph know how to do this.



maria and maggie. ah, ladies!



elaine. ELAINE!



i would wear a monk-seal costume, coat myself in blood, and go spear fishing at lani's for the colonel



thank you flash and matty for putting me next to cheryl and the fixx cosmetics table. oh what fun we had!



pretty much the most OG lady on earth.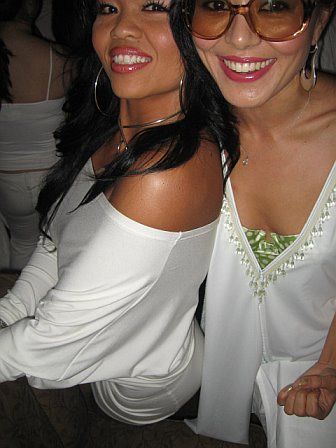 oh-- hey! my digi has abroken display. not sure how it even happened but i can't see what i'm taking a picture of NOR can i change the exposure to make my shots look good. therefore you will get a lot of washed out people and things out of frame. pardon me.
see? out of fuckin frame.



the music was better than it's ever been. that's steve aoki.



HEY! tamra porter! and it's the lovely olena rubin! i know you missed them!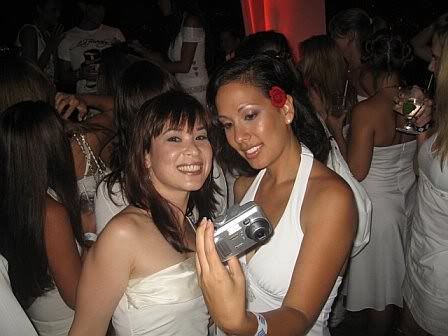 teren serenades?


hey watch your hand mister!



lucy and justin



red bull shane



SOMEONE was a dancing machine tonight. not saying any names.



well they were too.



ha derin was in fab-overdrive all night.



the new brent evans with germ



i guess honolulu mag was a sponsor seeing as there were a million of them everywhere. that's great! cause they happened to get a copy of brandon ching's "THE shot of 2006"



ivan cruz the international man of mystery and his lovely date that all of rick's friends were drooling over.



haw haw



saw flash for 30 seconds tonight. means it was a good night for them. aw!



I SEE ROGER!



that's malia's man behind her. i get to stare at his mug all day. he gets to listen to my random outbursts of names and company jingles that i make up. it's a great working environment.



corey corerra



well jeez. SOMEONE had to make up for kalei's absence.



pause for last year's shot to commemorate our girl raena, who we all miss dearly.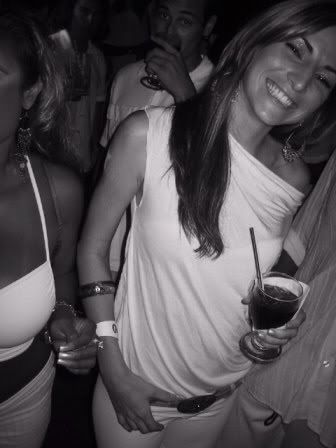 rick wood WAS there.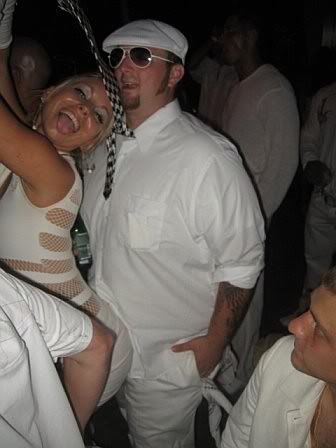 hee hee sarah honda. she is the cutest.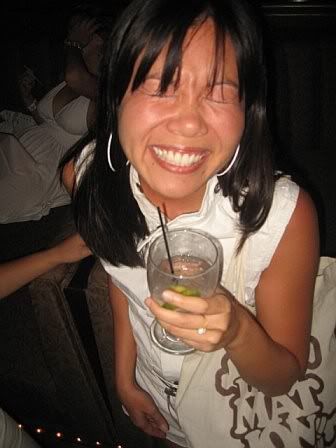 meanwhile downstairs i FINALLY get to see what veronica looks like from the waist down. cheee!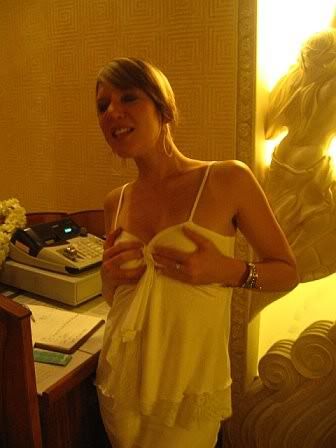 all the bamp boys are in europe of fuckin around somewhere. leaving all their women exposed and vulnerable.don't worry, bamp. LG will watch over them for you.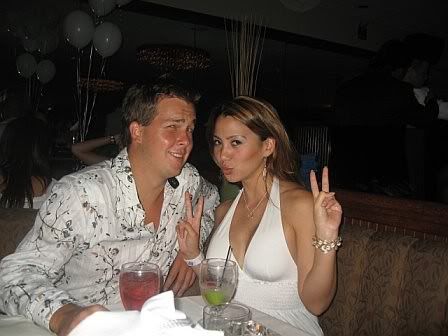 olena waited most of the night for this very moment. the shirt, i mean. ravi and adam are here, like, every other weekend.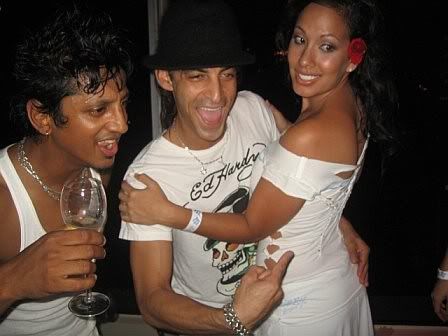 RAAAAAAAAAAVI!! coolness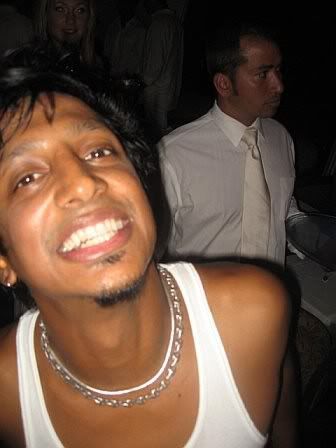 chuck. chuuuuuuuuuuuuck. you were missed too.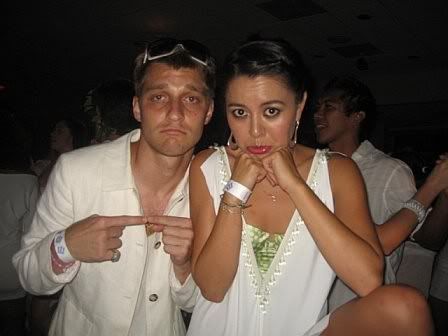 looks like justin yoshino's date was pretty fun.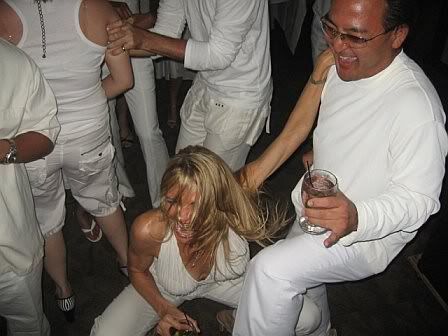 BBBBBBRIAN is BBBBBBBack!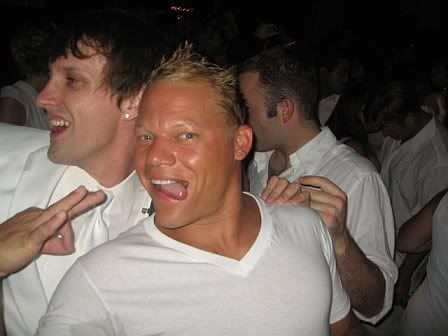 dim mak. wait-- no, dj kid millionaire. wait.. i mean steve aoki. best music at a skyline ever. ever.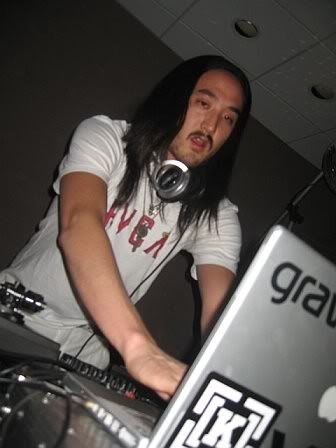 yo uknow ravi drums always kills it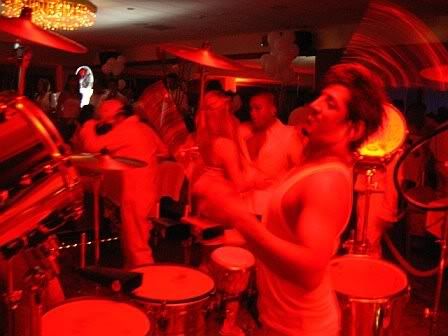 cheryl. this is the first time i've seen you in 2006. i guess married life is where it's at. so og!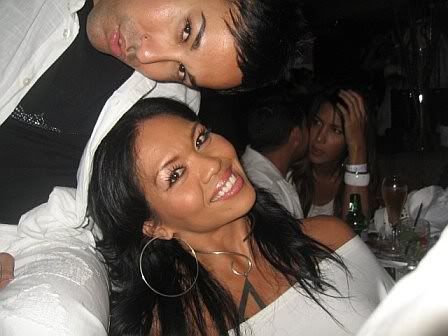 adam saaks aka adam ball sacks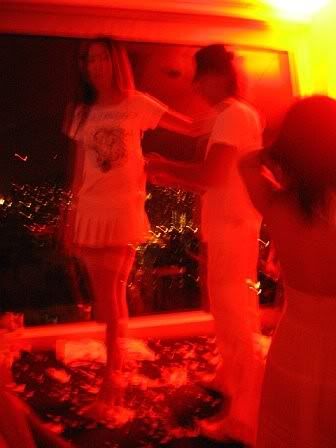 fun bobby?



FUN BOBBY!!!!!!!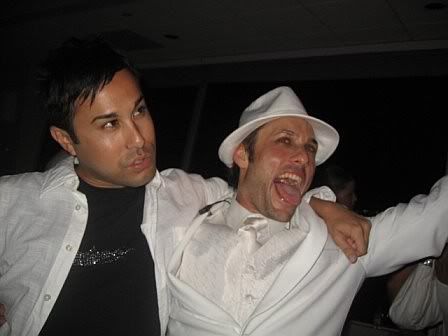 after-party schenanigans up on the 29th floor are best left unrevealed. not like tons happened but hey, some things are still sacred up in this mug.

hope your weekend was good. don't forget there's a new theme party coming up (or back, depending on how long you've lived hawaii) that's going to blow everything else out of the water. and it's a hop skip and a jump away.)

*looking through my closet for that outer space slut costume*

til next time.