well.
a week ago i was going to continue on from the weekend in blog fashion. sorta got busy. hey, sorry about that.

[as a side note you know you can always lurk some of my favorite bloggers that post just as sporadic. i mean, if you're in to photos that are actually clear and updates that are actually interesting whether you know the person or not. i mean, if THAT is as interesting to you as it is to, um, me]

so anyway, let's see, oh ya-- the biggest deal last weekend was the yardhouse opening. they created a media frenzy of sorts inviting only certain people making it seem like it was going to be very exclusive. the secret? inviting the whole world! then making everyone wait in line. interesting!


i fell for it. hey, a line can be fun now and then. i mean, how much spare time do we really get these days to ponder life and such. besides, where else can you stand and say you're "queueing up"? come on. queue is such a fun word.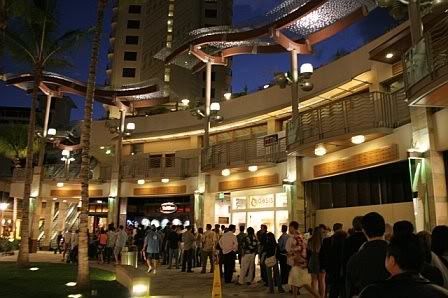 they totally knew what they were doing. and i wasn't mad. it made the new beachwalk area look fab. and they came out and fed us while we were waiting.



the only thing i regret about saturday was not getting there in my usual early fashion. i missed cruising inside with genegabus and sarah honda. by the time they saw me in line they were oooooover it. aw, next time. ps: sarah always has the best kicks.



saw the ladies from marley fest the previous night. it made the line a lot...nicer.



finally in. justin! i think he did some of the art inside. don't quote me on this though, i forgot to ask.



so in case you stayed home here's what happened. lots of people lots of food lots of beer. the end.


impossible to get a drink? not with this lady there! totally got me my drink. thanks!



sunday libbe had a 4 hour layover on oahu before heading to kauai with her man. LIBBE!!!!



it's nice to see everyone all in love these days. and um, i've only known libbe since about the 2nd grade.



i took them to du vin.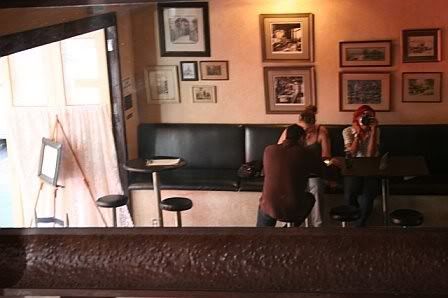 hey! the bouncy stilt shoe thingies! guess there was a sunday matinee of the anti-gravity sex show.



two bottles of wine and seven loafs of french bread later.



ben and libbe went to the same high school. tell me that's not the sweetest thing ever.



alright. then HERE is the sweetest thing ever. my valentine's day present (opened feb 12th!). TELL ME its not the sweetest thing everrrrrrr.



last year kyle cooked for me. so this year i cooked for him. i made a baked chicken dish with white wine sauce but forgot the white wine. it was still ok i think. i mean, mozzerella makes everything ok, right?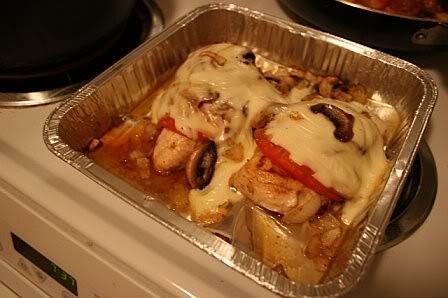 i know you can't tell, but it says his name on the top of that cake. kind of badly drawn.



ok ok ok time to go to hop on the red eye. and photo-stalk lauren glamb on the plane. HEY!



caaaaaalifornia. it was cold!



i went to learn what to say in response to any question ever asked ever ever.



can i just pause and say i am SOFA KING glad monica ivey has joined our team of kickass headhunters.



the hotel was pretty nice.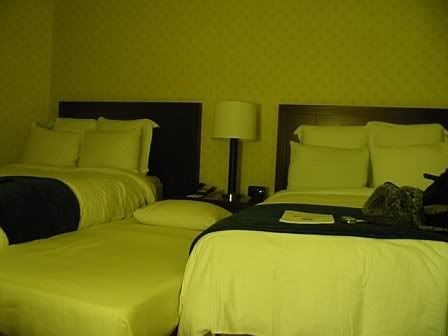 went for a shop around the mall across the street. we are in newport by the way. the mall was eerily deserted.



newport art.



TOTALLY shouldn't have walked over there. bought two pairs of shoes i didn't need and missed the girls getting silly at the hotel bar with the other headhunters.



that's ok because me and monica got silly for jacquie and rick later at dinner...



we're kind of what i guess you would call lightweights when it comes to "having drinks".



thanks to netflix i LOVE this show! it was hard to watch a new episode since i'm only on season one. but we were kinda drunk anyway. so i barely remember it.



day two. oh, by the way-- a deliciously low unemployment rate and places like google have made it even more difficult to pick out talented people for our clients. hence, the need to go to newport to talk about it and learn new methods for headhunting. i brake for resumes? hooray!



family time for monica.



family time for me



oh what i would do to have one of these on oahu.



drove up to hollywood with derin on sunday. ya! he's there too! we checked out the beverly center to do more unnecessary shopping.



aw



i was so close to getting him. LOOK at that faaaaace.



hey, it's der's mother ship.



later on at the abbey. my favorite hollywood spot ever. EVER. that's dau [dow?], derin's friend from when he used to work at virgin. how cute are all you guys with your photo-faces.



i'm still working on mine.



THIS GUY has it down. we totally thought he looked like the gay flash. now i'm not so sure.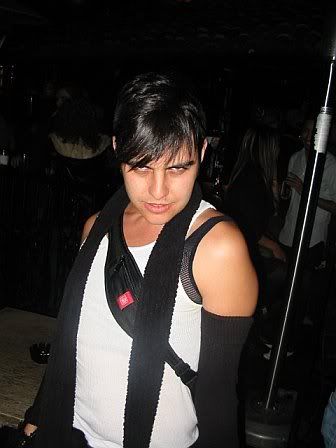 OLENA RUBIN! she was totally in town too. hawaii in hollywood!



derin was breaking hearts left and right.



this is spot 4 of 4 in the same place. i really love the abbey. each time we'd meet more people we'd do a relo and it would be like a whole new place. this group was my favorite. they had guacamole!



met the gay ted. or gay jamal. or male me i guess even. he was super rad.



polaroids were 8 dollars.



time for the mondrian. have you been there? it's totally pitch black outside with no lights and strange valet people wearing all white painter suits. you pull up all sketch like "am i in the right place?" and then they race out and swipe your car away then usher you in. rad. hollywood is fun!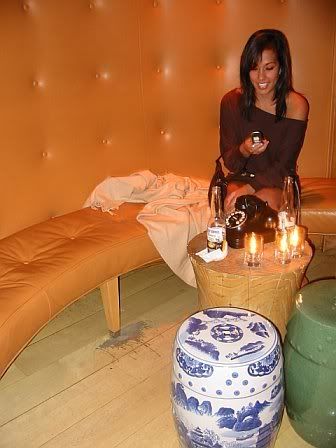 olena is sooooo fun too. how long has it been since we hung out all crazy? two years? too long!



oh, they are getting ready for the academy awards on hollywood and highland. working through the night even!



almost made me want to stay an extra week. almost!



was distracted from making any travel plans by cathy tanaka and mister mayhem at lax. CATHY!! she moved to la you guys. she had a show friday that i found out about on sunday, unfortunately. but i'm totally going back to see her. she's FUNNY, man.



as soon as we stepped inside element i wanted to leave.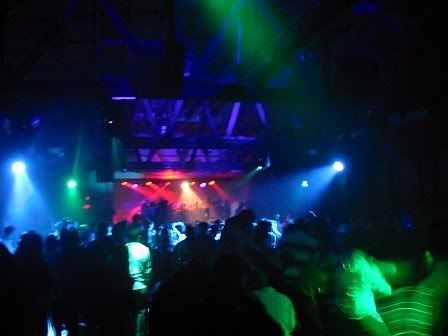 thank god for that back room area. i think most of the people were on drugs, but it was definitely a lot more fun back there with the crew. i love element! i love element!



me and der were in rare form by 2. ask flash. i think he recorded our phone conversations. not kidding.



that's all for now. THANK YOU HOLLYWOOD! especially gay hollywood. i love you. goodnight.