so moving back back back to last tuesday-- or was it wednesday? shoot. anyway, moose micgillycuddy's anniversary....



wait, i need a better look at you. thanks!



always a pleasure.



what the! haw haw.



that's jose with tony the owner. you know, moose's was the first place i ever went to on oahu like three decades ago when my ship was on its way home from a very long and scary deployment. it's totally the sailor place. i remember being soaking wet outside waiting for my friends because they wouldn't let me back in. something about deciding to swim in the ocean. or something. you know, i can't really remember the exact details, but that's pretty much the last time i was there until now.



well hmm. what are you doing sunday? maybe we should check this.



so i asked my friend jamie to send me some coffee from italy. got some coffee alright!!!! pretty much the best day all week because of this. anyone like one cafe?



meanwhile in chinatown.



bar 35 with supercrew last thursday. they are still showing the planet earth series there. i'm HYPED on that! who isn't?! you're crazy if you're not. derin doesn't like the part where the polar bear dies though. it's pretty sad. when he's like digging around then lays down. shit. WHY do polar bears have to try to hunt big old walruses? can't we just leave them some food in a bowl like we do for the cats at the capitol building or something. *sniff*



ha ha did you see the kid koala poloroid fliers? they were tight man. i liked how it was like esake or jami? nocturnal sound crewwwww!



special kid koala night.



love angie. love angie.



ok.



the camera on his mitts the whole time. it was mesmerizing.



i totally know how to do it now. i just need, like the equipment and away i go. i need a dj name tho...



oooo i know. dj christa.



no that's too boring. how about mix master dub.



oh! lacycam time:


tim jackson. fitted team rider. former phelon..



this is jessica. you seen her yet? i love her.



love angie love angie love angie.



yes you are.



WOAH!!! what the...



oh i see...



...miss art school!



very cool.



meanwhile on oahu. the smart cars are invading! LOOK OUT!!! or buy one. either way...



pau hana with the worst new waitress at indigo EVER. have you had her yet? oh you will know when you do.



bianca portella is now bianca collins. and looking lovely as ever. this girl right here was my steroid sidekick. i would go nowhere without her. i didn't know WHAT i was going to do when she left to go get married. it was hard. i had to eventually meet new friends but i hated it. i wanted her and only her. *sigh*. it's nice that she is finally back after 4 years to visit tho.



well that was nice



saturday morning. well that was nice too.



disappearing....



...into....



...the hills.



tree tunnels



you been here



sky hole



saturday night. was gonna write my phone number in jessica's cocktail book but figured that would be too cheesy.



took bianca to skyline instead.


pommy's sister natasha is back in the uk now. i'm sad. she was hella cool.



hey flash



hey tamra



hey bianca



hey lucy



hey erin



hey lacy



hey maria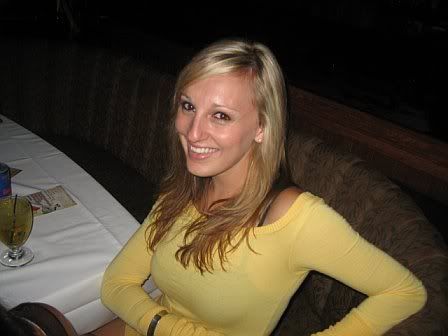 hey lance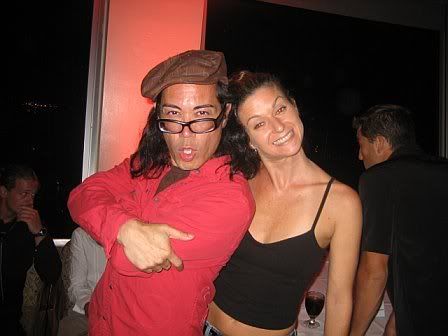 hey derin. hey double stick tape that's not doing what it's supposed to be doing.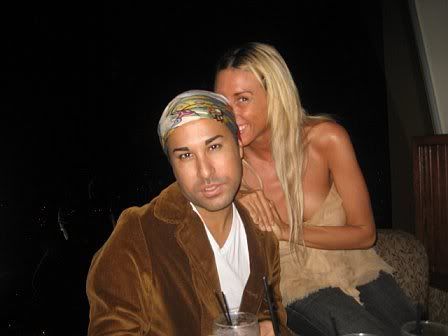 bianca told me later she got this crazy urge to grab derin's hand and tell him his future. she knew he was in a strange transitional something and had to read his palm. you will die. she was spot on.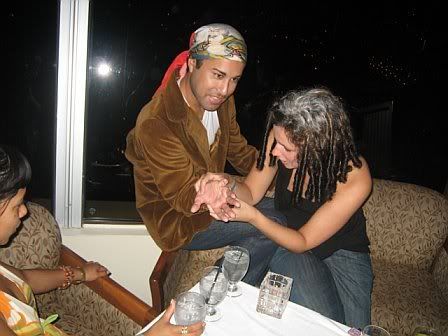 elaine!!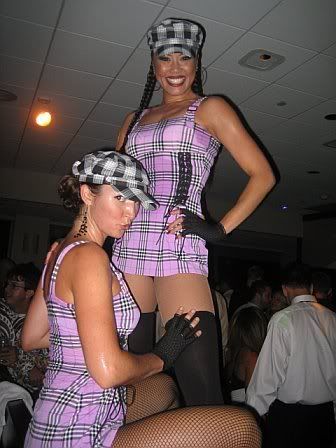 hey maleko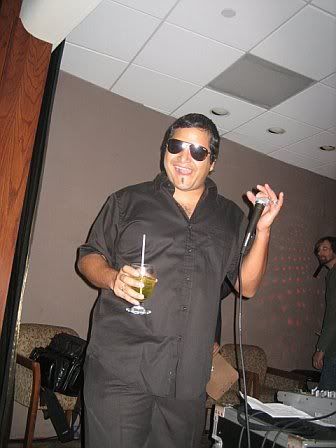 hey dj from vegas that played pretty much the same music we usually hear at skyline anyway.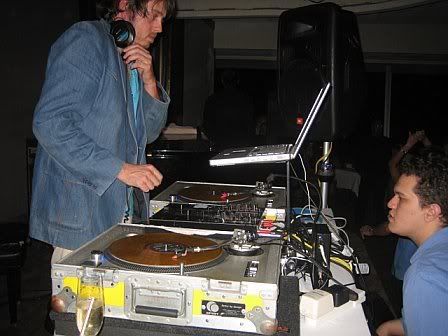 don't think we don't dance, like every time tho. we love it.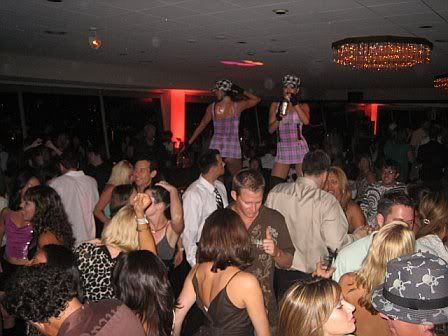 well! hello......



pirate saturday? i think it may have been!



ha ha i remember when tamra gave me this last year. i had no idea what it was and felt so bad to have to ask. it's like this totally rad bag hanger on table hook thing. it works!



nik paying a quick visit from hong kong. i can NOT wait to get out that way.



everyone was freaked out at how accurate bianca is with this whole palm reading thing. it was totally the nights highlight. well, besides the pirate thing



it's a tough job i bet



cheryl is so og. this is also the first time any of us have seen her out in a very long time. prepare yourself



i may exploit her for a minute



or two



probably more, actually



hey maleko



hey jonah!



seriously. SO og this crew.



cheryl's trademark. she should be sponsored by coors light. but only if there's a glass too.



i love it when philip brings rock stars to skyline.



this is the first time i've ever seen dan at skyline. it was dope.



can you tell? who?



it's ALY! aly ishikuni people. we love her. lovelovelovelove her.



tonight was actually really fun. super good crew. and pirate undertones. don't forget those!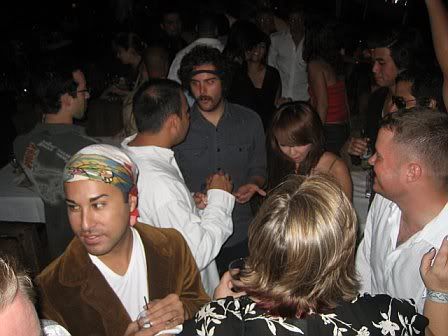 and never forget sarah honda. she was looking nothing short of perfect. eh. usual.



i'm late. sorry was in such a rush. i know you can tell when i'm not putting my heart in this. i'm getting text-bloow-ups right now. those are fun. cold turkey it is.