damn. all the way back to wednesday. hump day hoppin with lacy. alex at du vin wears my jacket well.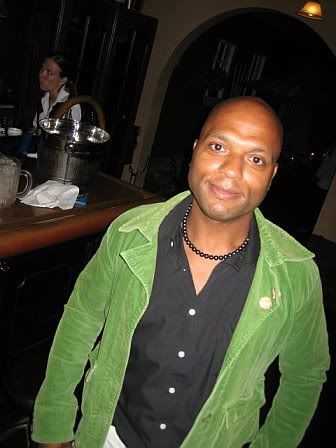 this is the new speciality martini at indigo's. it's called. jelly drama. real grape jelly. it's pretty good. if you drink one. then go back to dirties.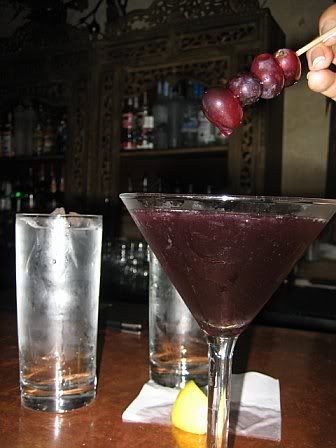 HI lacy.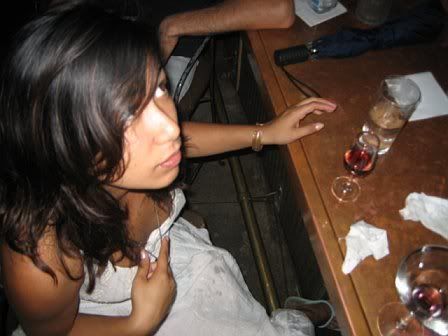 that's makana's brother over there. friends.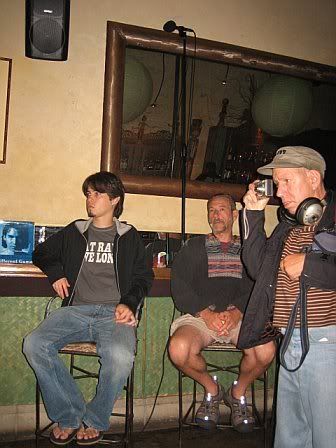 indigo wednesday.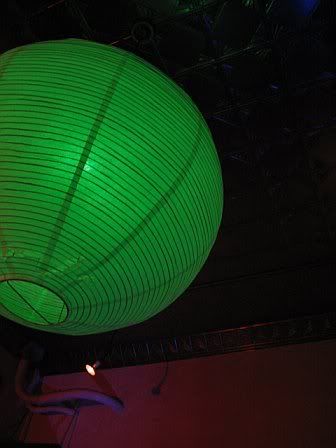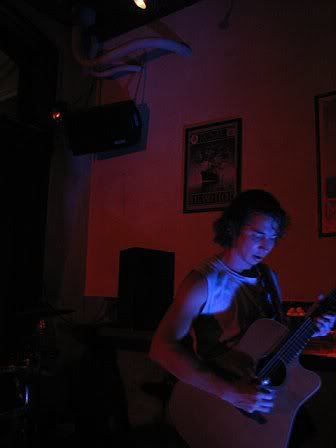 chinatown wednesday.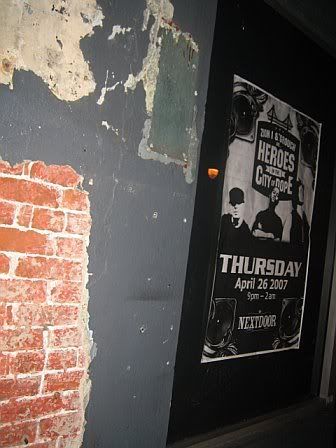 mako is letting me try out his powershot a400 since my 500 was stolen a while back. i'm over bringing my giant 20d to hop around. it's jut not right. i MISS my old little point n shoot. but. mako's display is broken. so i'm not so good with it. er.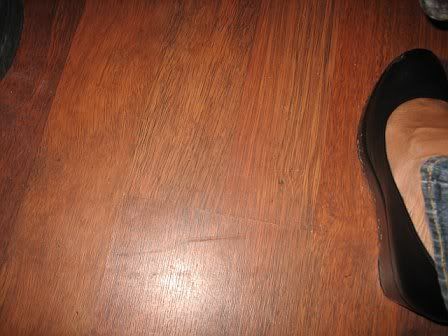 culture supercrew thursday.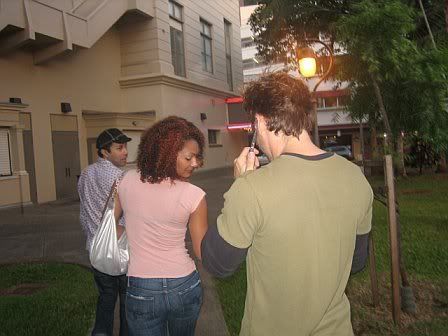 dinner and a show.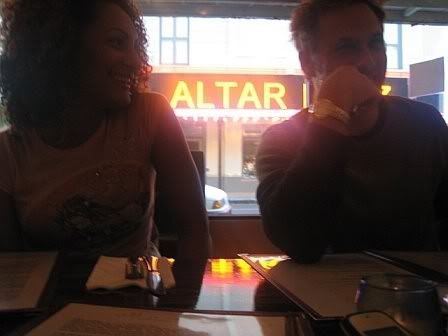 flash: "i'm on the wagon"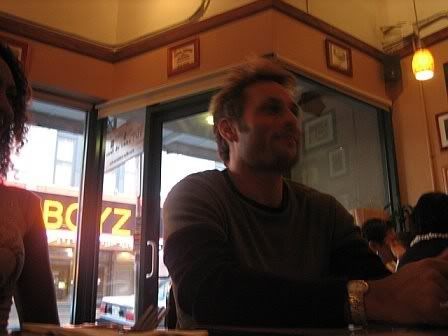 der: "sure flash."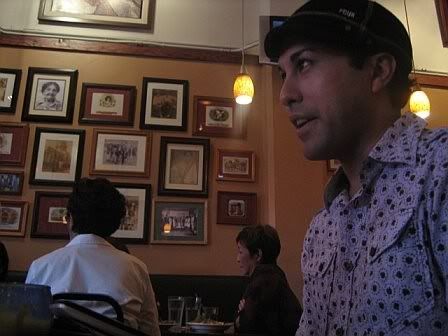 [skip ahead 30 minutes] flash: "i'm OFF THE wagon"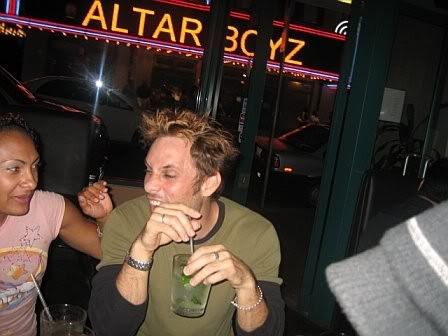 me and der: "i KNOW right?" now lets get over to the altar boyz show. we're late. (well, i was the only one that said that)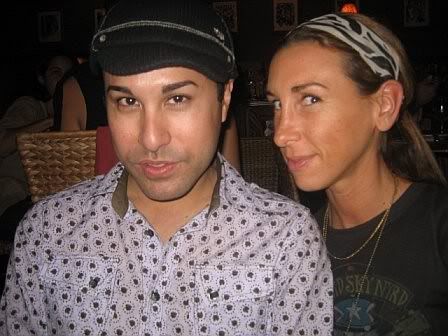 interesting! this was in my camera. i was very impressed with season 3. since i do pretty much the exact same thing as ari with some differences i totally started to identify with him this season. esp actions like this.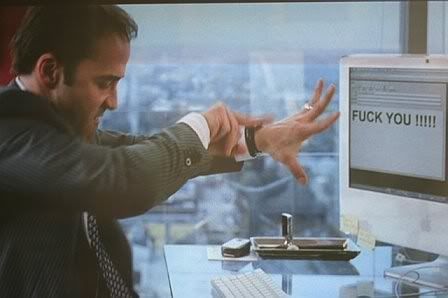 walk to chinatown friday.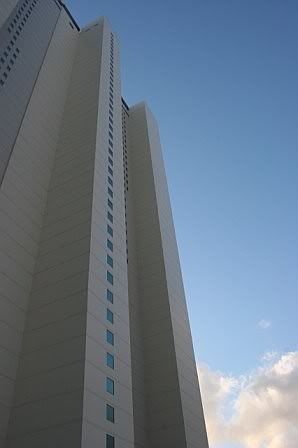 alakea just near soundhouse. not so pretty now.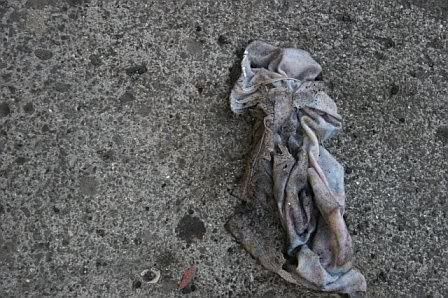 anna lucas? so pretty now. she moved to KAUAI people. i can't handle this. wait-- superferry is coming soon. time to go stalk anna lucas on kauai in may!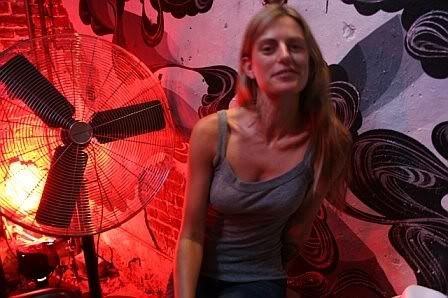 she is still making clothes. every day. had some rad tunic type tops that you would probably live in.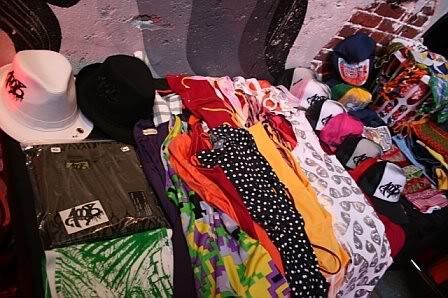 scenes from urban pacific.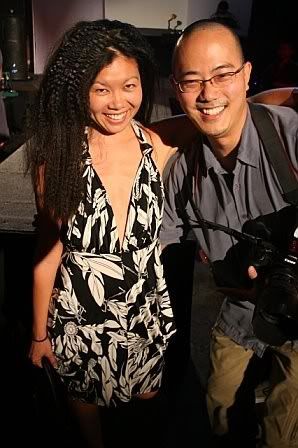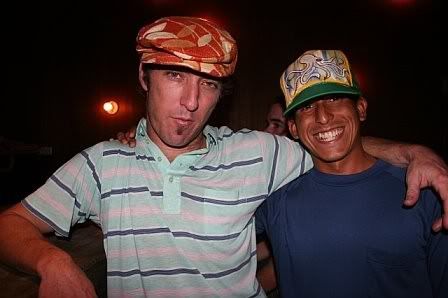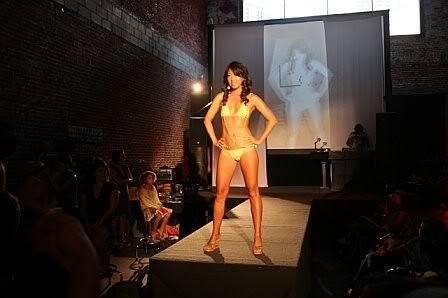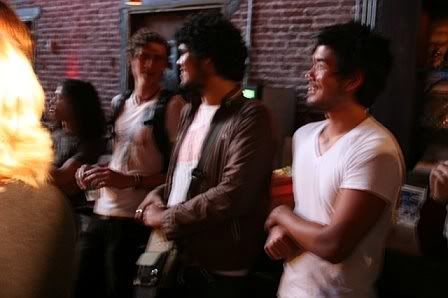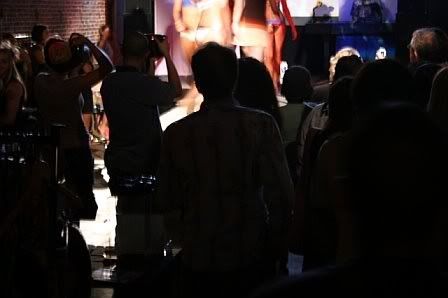 there were free massages.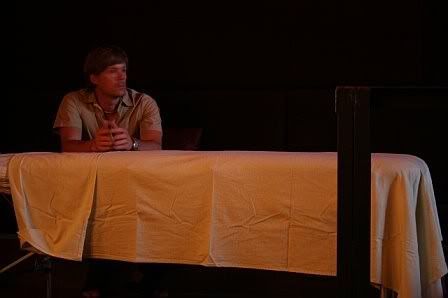 too bad i'm not a runway photog. there were some there tho. look for their stuff. if they aren't hoarding, that is. the shows were totally pro-- lacy did a super job with this event.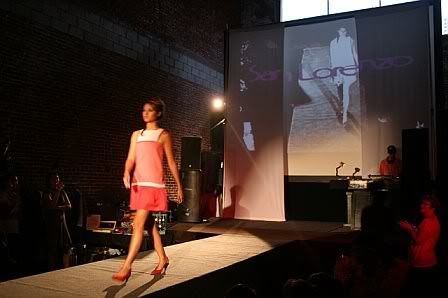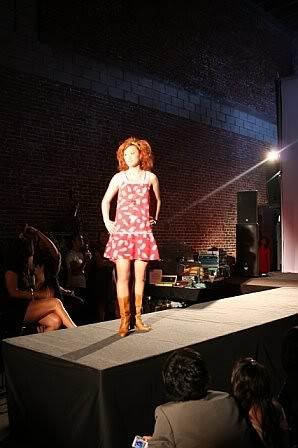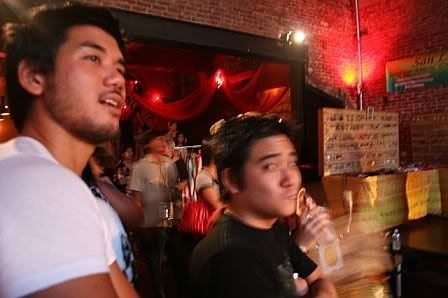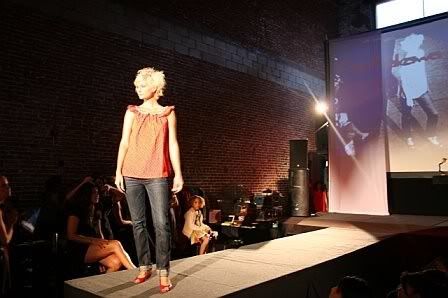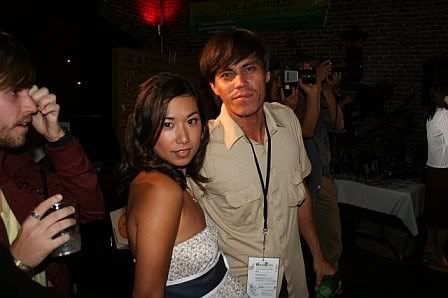 TOTALLY my new favorite young designers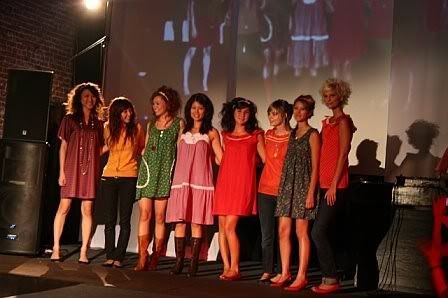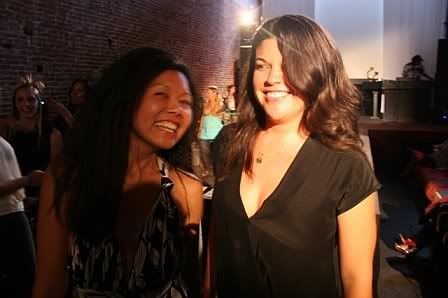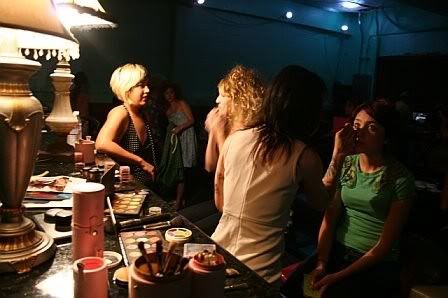 all i ever wanted to do was take jen and kailey and the other girls on a trip before hsw fell apart like i knew it was going to. she is a rad skater, by the way. taking a liking to modeling now but watch out in the bowls.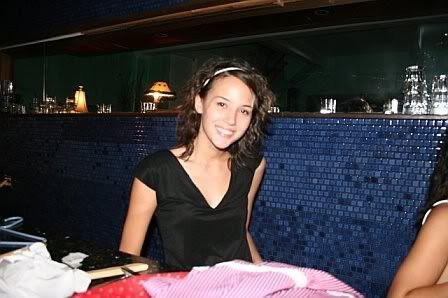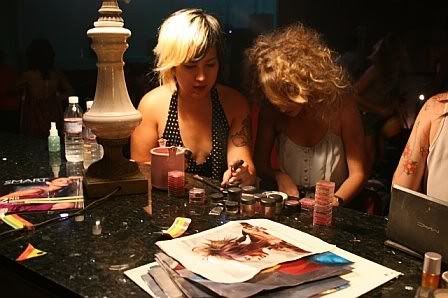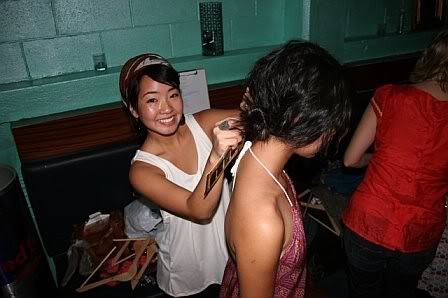 quick peek at thirtynine famz since i was up there. they were looking at sergio's shots from the re-opening party. hi!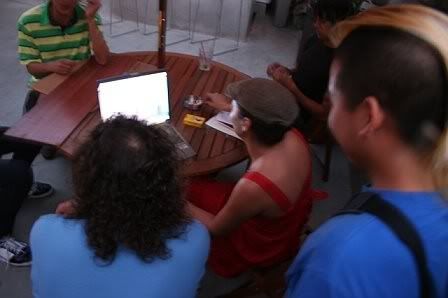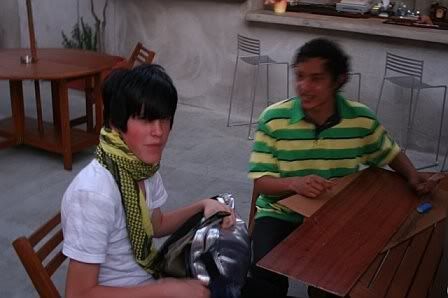 damn jen. still can't believe i was completely dumbstruck when i saw you. i was like... i KNOW this girl. but i don't know anyone that looks like her out and about. lol. where does the time go.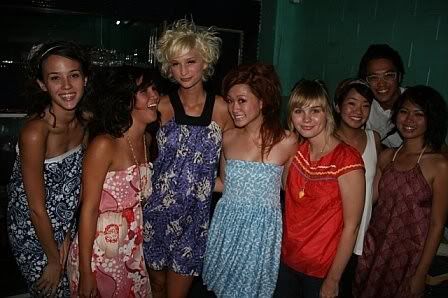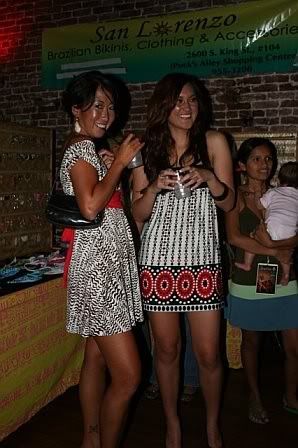 rich told me he's doing a lot more designing. he likes doing women's clothes the best. i am totally down for a dopelikit creation.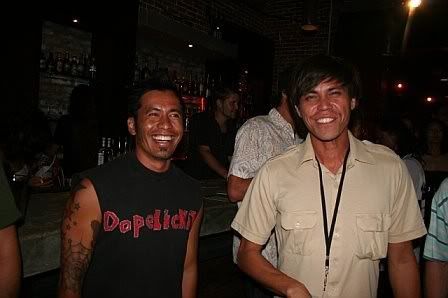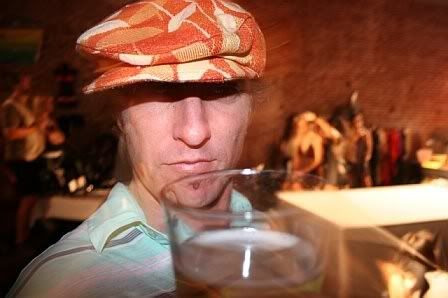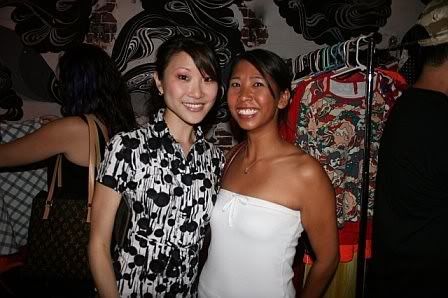 seriously. GOOD job. this was a pro event. i love this town.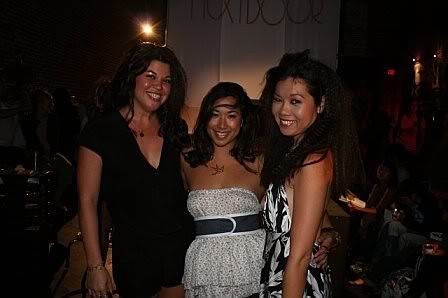 catching a ride to the smart party with the smart ladies. traffic with them is nice, by the way.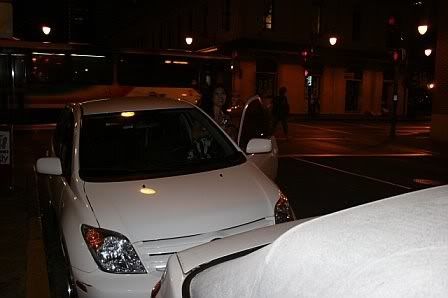 i've NEVER engaged anyone in a car next to me. never. i don't know why i did tonight. but i did. what.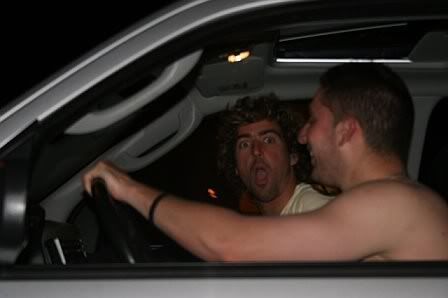 they were looking for the marina. lost. foreigners.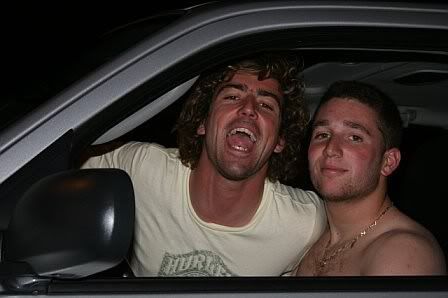 early is my usual. stopped by hau tree lanai to gig with sakara and hilton.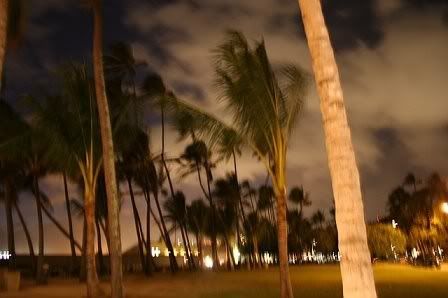 missed them. lobby at the W time.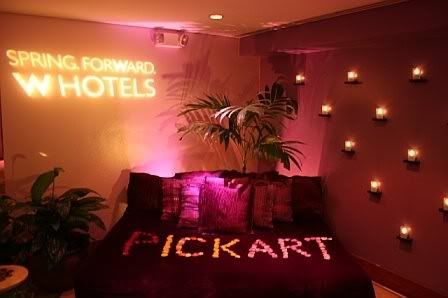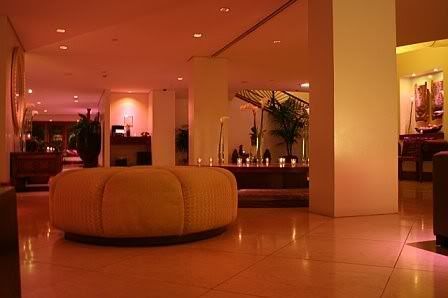 OOH! hi noe! sometimes i would kill to be good at this, lol.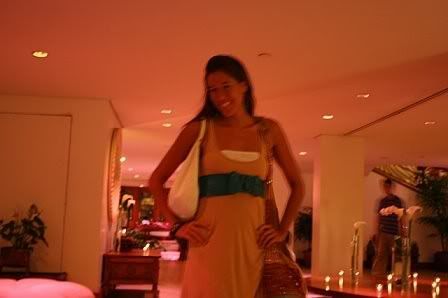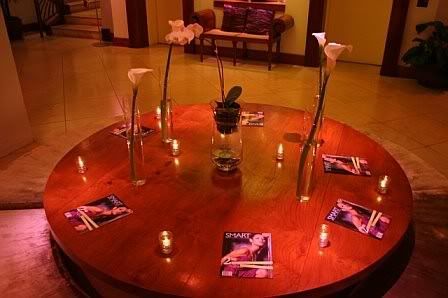 sakara looking all kinds of fabulous.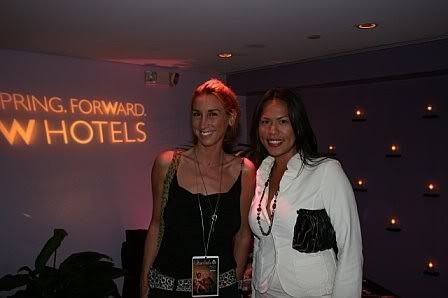 and hey! there's hilton! ps: they know what's up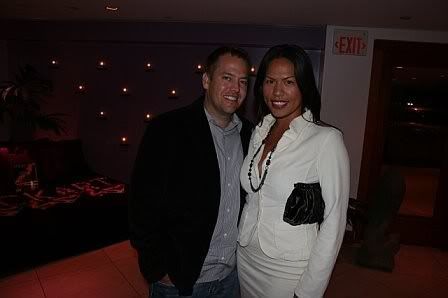 totally busted molly and sarah leaving their own party. juaaaaas kiddin.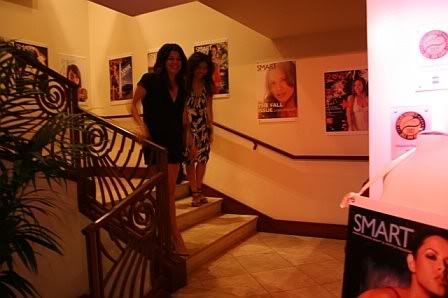 THIS one. lol. i love us.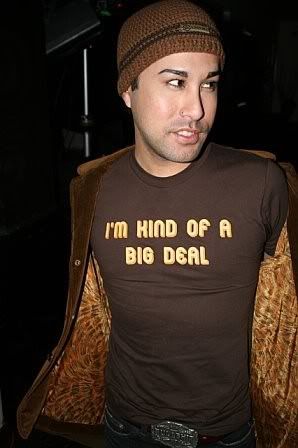 kyler was there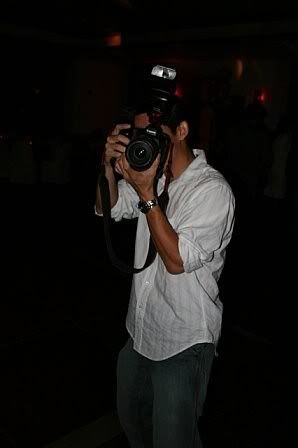 damn good looking scenes this night. and MAGGIE is back. sigh. i missed you love.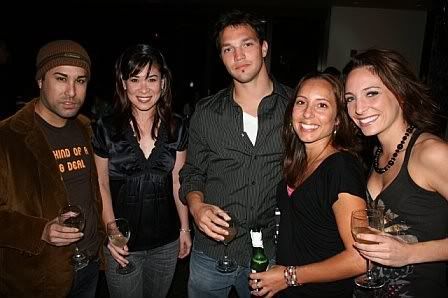 haw haw i showed hilton how to use the t9 entry method vice itap. i LOVE it when i show ppl how to use that function. and they see the light. it's a super rad experience to be there for that. serious.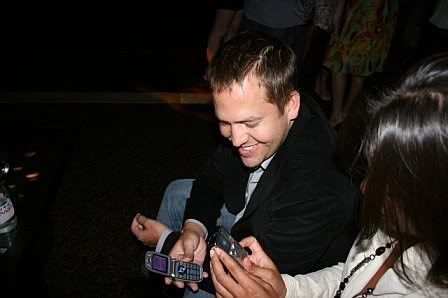 my sample sentence. it came from nowhere. i guess it's how i was feeling.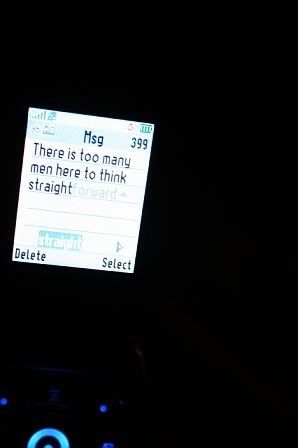 they probably all had girlfriends.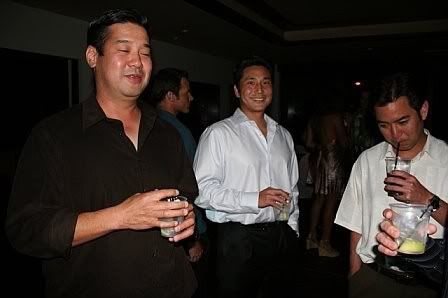 i KNOW this one does.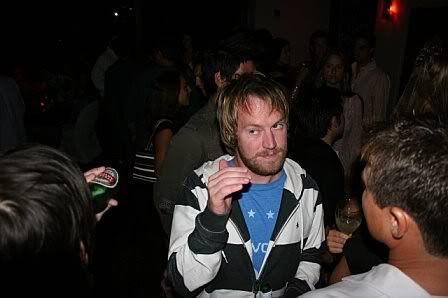 this one too. poor mons, by the way. her back. MONICA. get better. i miss u.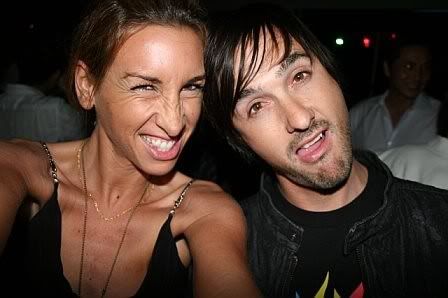 alex contributed to this issue.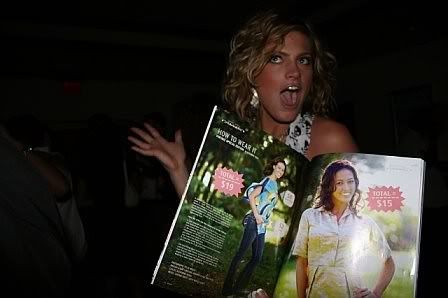 alex has a good eye for anything. she is one of "those" types. you know what i'm talking about. they just know what looks good and what doesn't. i mean. check out her DATE. or friend? not sure. but look at them.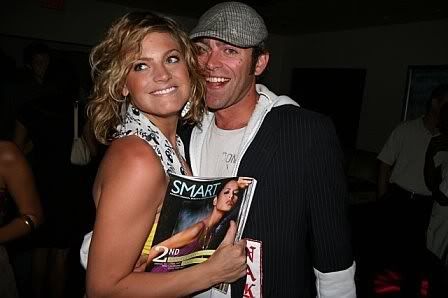 you know it would be cool to make like a ustream.tv show called who wanna marry a wantanabe. just cause of the name. and cause these two. i'd marry one.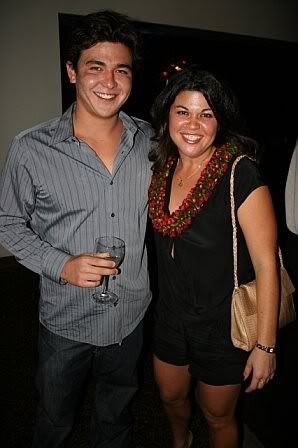 homegirl's phone was blowing up. music was good but hey, dj's friends: let her be when she gig'n.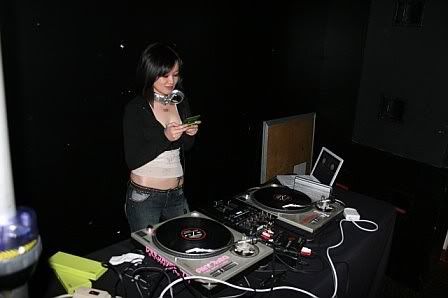 there were some very cool looking types here tonight. oh, this is the SMART magazine 2 year anniversary party at the W, by the way. two YEARS! damn. i love this town.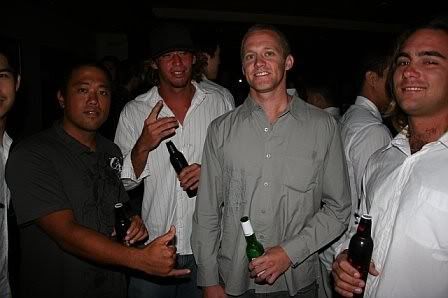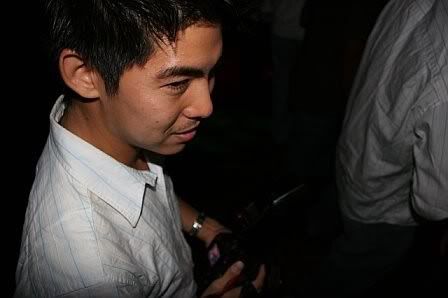 one of these two was breaking hearts left and right. and the other one was drinking heinekin.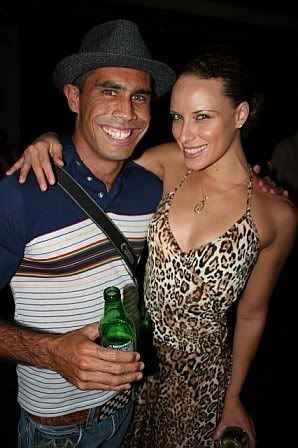 amy is a mom now. AMY! woah.



congratulations ladies. serious. it's been so fun to watch your venture progress. everyone at the party was so rad and we were all linked to each other because of your creation. fans, contributors, whatever. it was really a good party and a good evening. i'm super happy for you.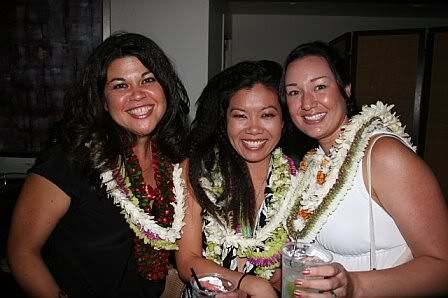 these shoes were the death of me later.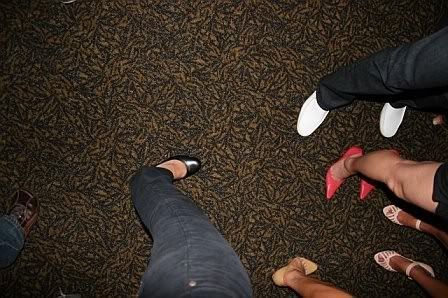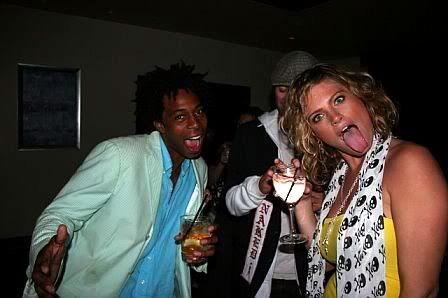 gerard elmore and jason genegabus. right there.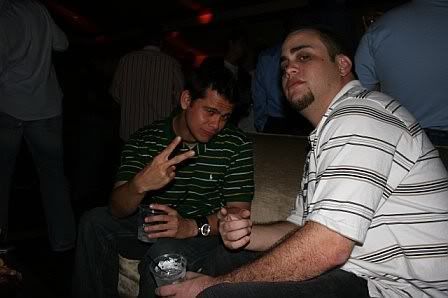 peter from artist groove wears his hair down, like, once a decade. had to capture this moment.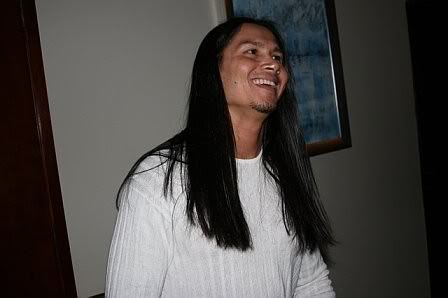 woah. is that doug back there? premiere!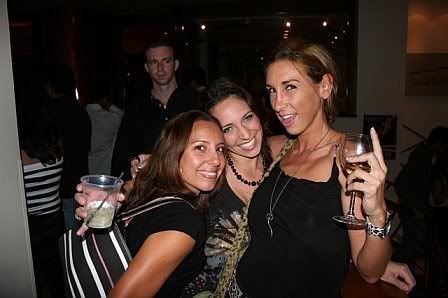 olena! i remember this. aw. memories.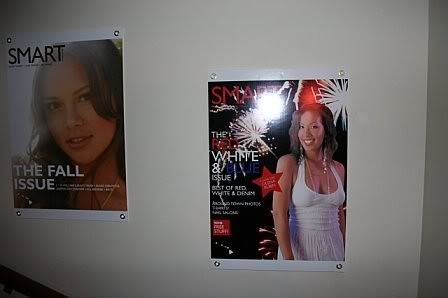 WHAT. where am i. oh ya-- a bit woozy from all the champagne. cabbed it back to chinatown. got pissed that he took the kapahulu way and every light on the way there. made him drop me at bishop and beritania at a 40-something meter. that's when the devil shoes started biting at my ankles. sigh.



most often the first face i see in chinatown. always a evening brightner.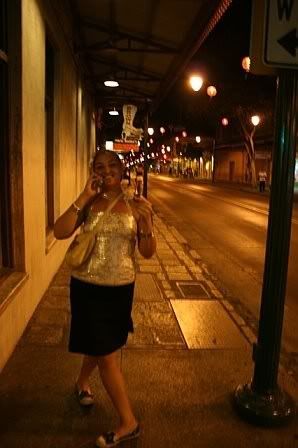 so harvey is back! i swear it's him.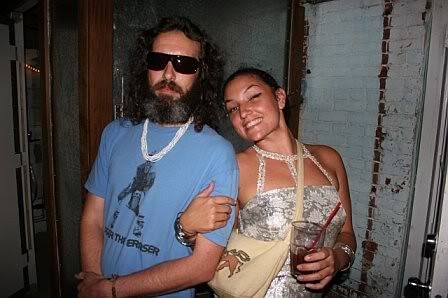 see?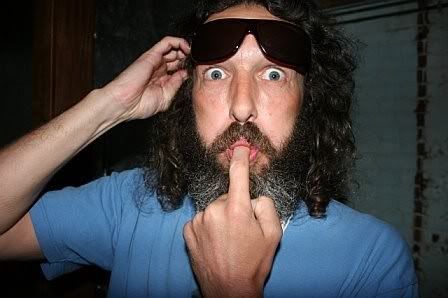 saw a malcognitas show. finally! i missed them.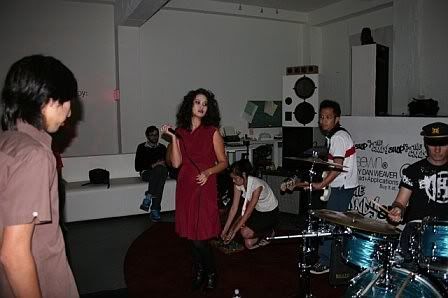 saw gallerieh's show too. but i saw it last week. cornfields are creepy.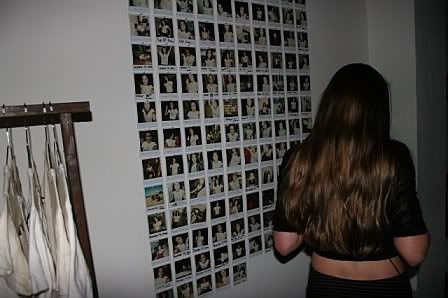 this one. it's great to have him here. i can't wait for the dance on party on venture to be complete. we all want to lurk your stuff. come on.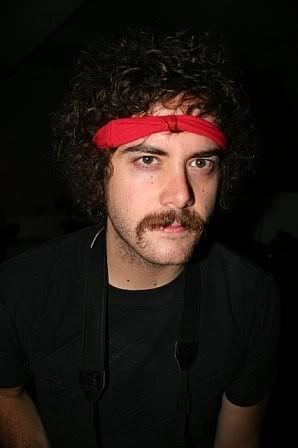 popped next door. SO glad i did. kayko. kayko. kayko tamaki. ...kayko.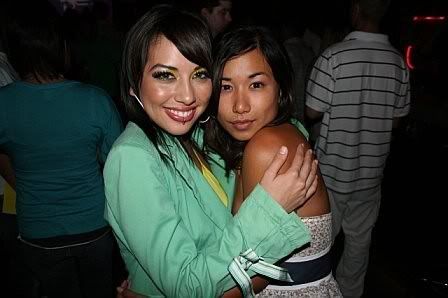 i noticed all the electronic music snobs were out tonight so that means the music was super good. i usually can't tell one way or the other but it's nice when the real house heads are there enjoying themselves and dancing their asses off. i'm still trying to understand why/how i missed that electronic movement. i mean, i lived in europe then. maybe that's why? whatever. it was still cool tonight at next door.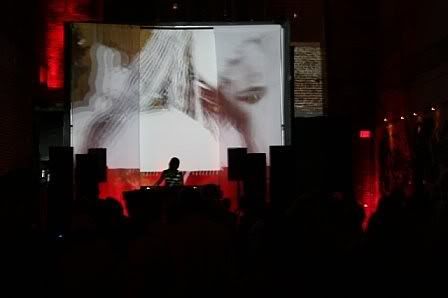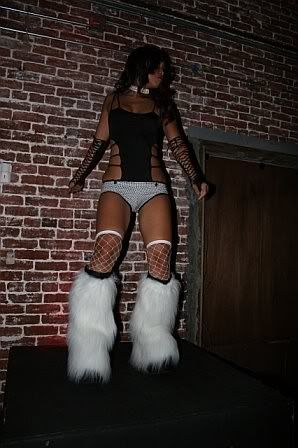 had to pop back. wanted to catch dan weaver's new cut n sewn. met this guy on the right who is about to go back to japan after a year at hpu. bye. *sad face*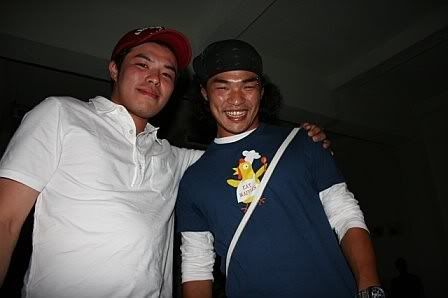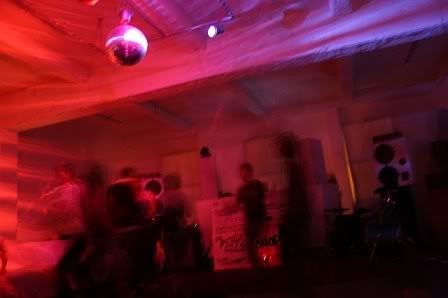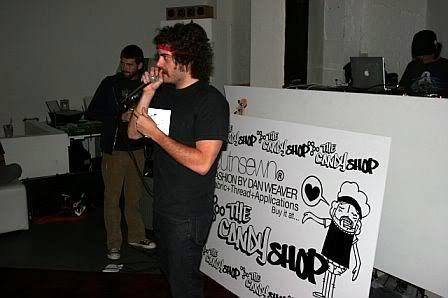 hey, i'm in to the hoodie movement.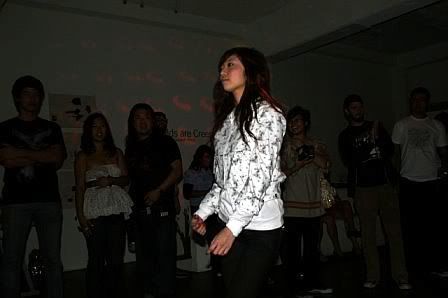 dum da dum, show show show. HEY! lacy and rich!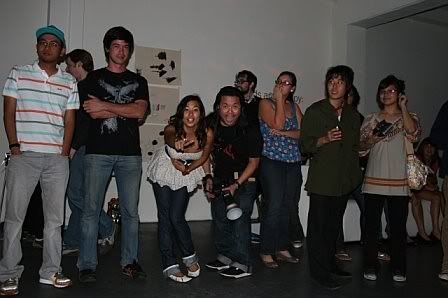 ooooo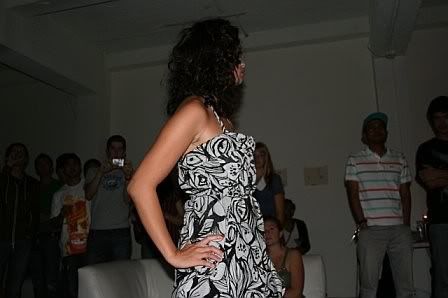 think i already mentioned i'm not a runway photog. hopefully we'll see the real ones soon tho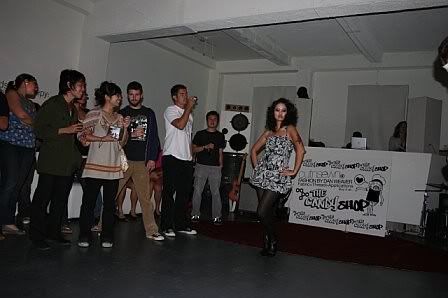 HAY! nice.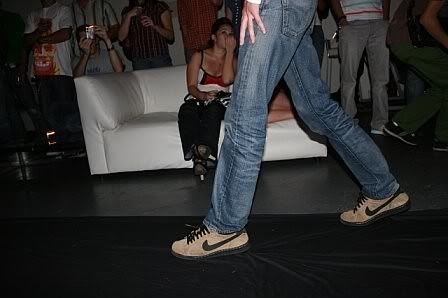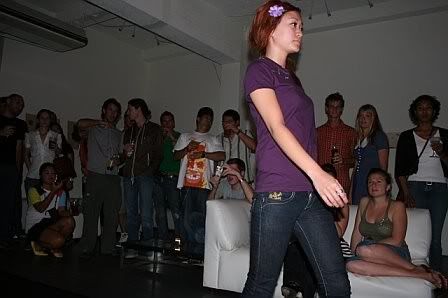 gotta hand it to weaver he has some good ideas.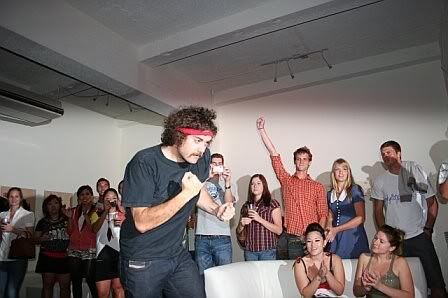 saw LIZA back at next door. liiiiiiiza.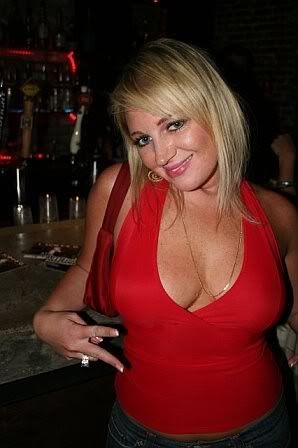 saw another hoodie too. this one is one of a kind. just like ejoe.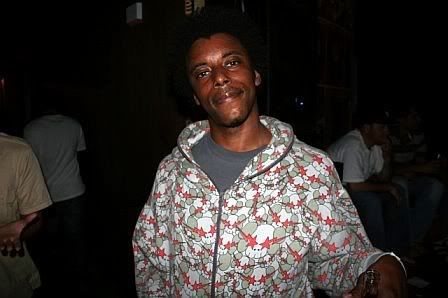 still crazyness at next door. house. i am actually headed there now. for guitars. i'm late too. sorry if this needs spelling correctionness. i gotta jet.xoxox