not necessarily in order comes this week's dump. starting with the saturday before this one. the one where we all went to skyline. we always go to skyline.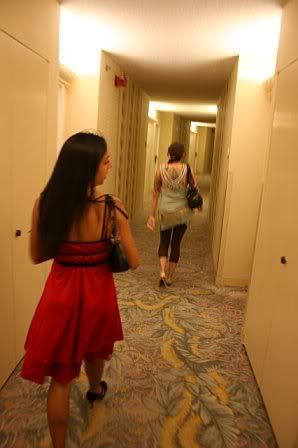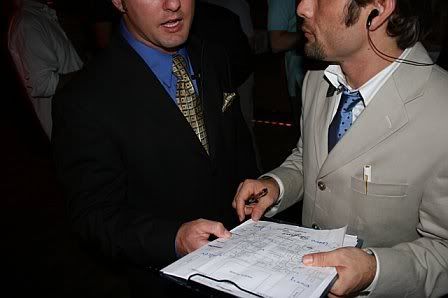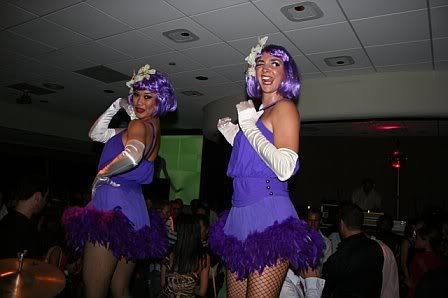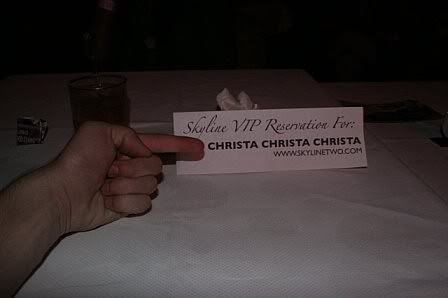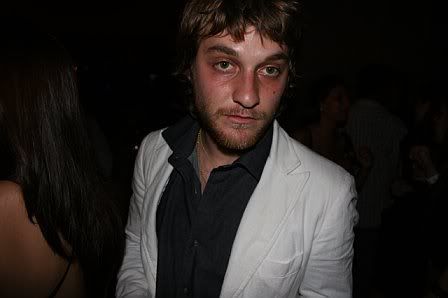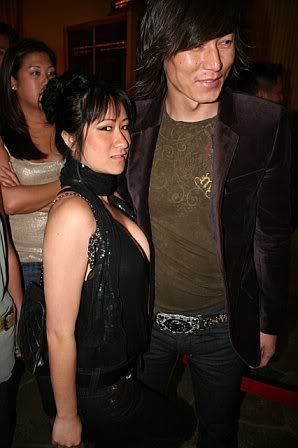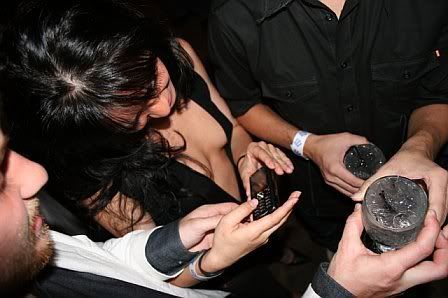 this is lauren. anton's sister! we LOVE lauren. my new favorite female for reals.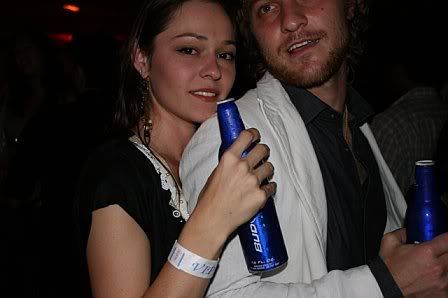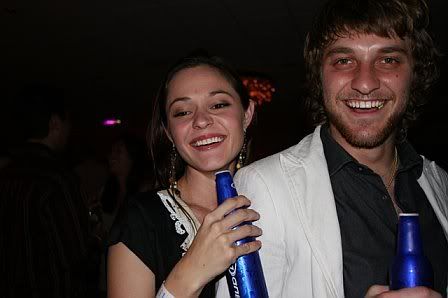 lucy is UP THERE too!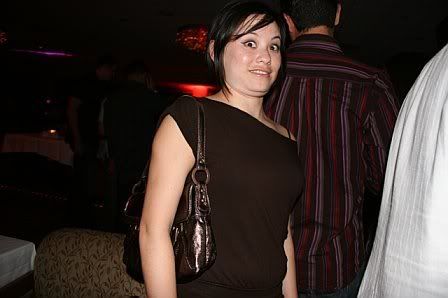 ryan and byron were lurking.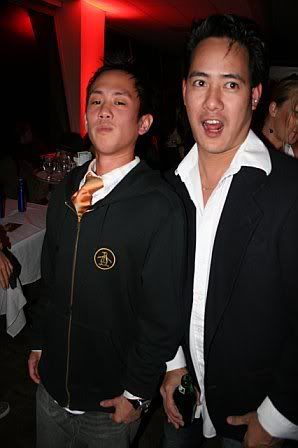 oh! and it was totally luke's birthday. happy birthday luke. we love you.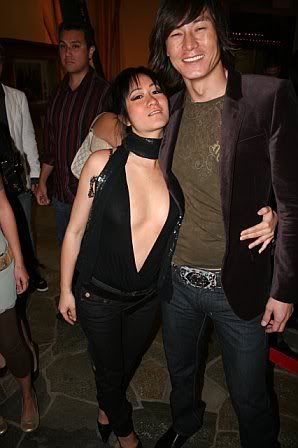 ryan maleks and byron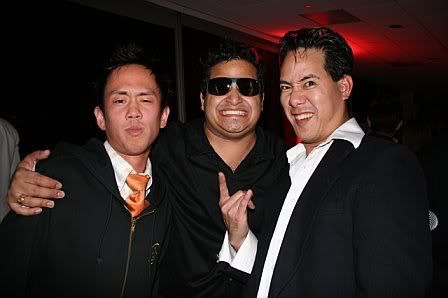 woah. the first shot of me for the year. gah. i'm leaning back so you can't see the carnage. i'm almost healed tho. hooray.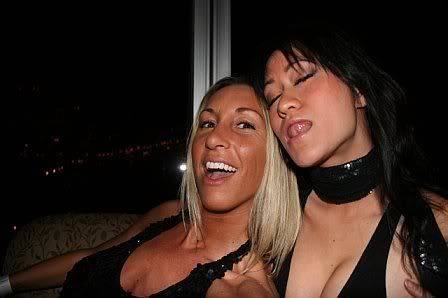 SANAE! look how much sun you got today! does anyone remember the last time sanae was here? it's been a while. she's coming back soon too!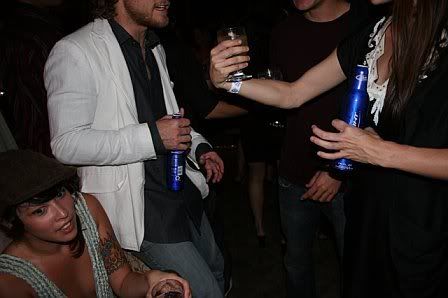 tom did such a good job getting deliciously sexy shots of the girls this night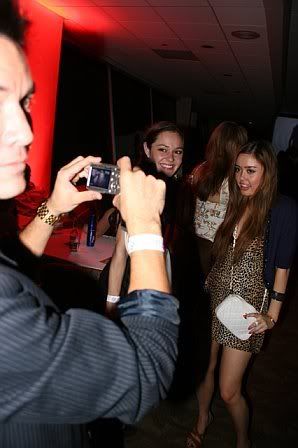 me? not so much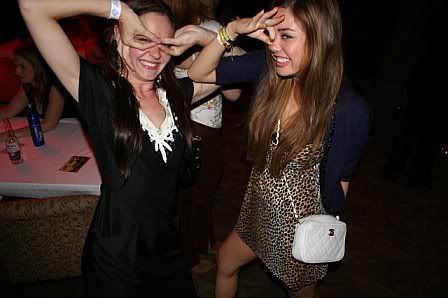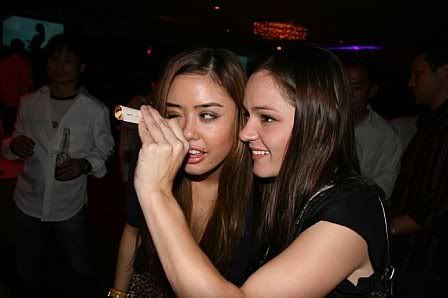 der was in full force tho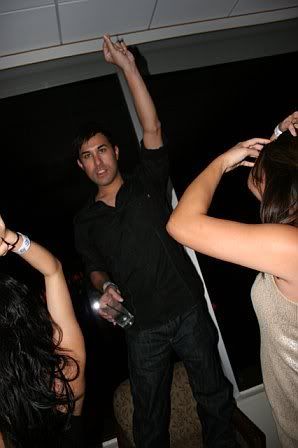 so was kalei. love these two.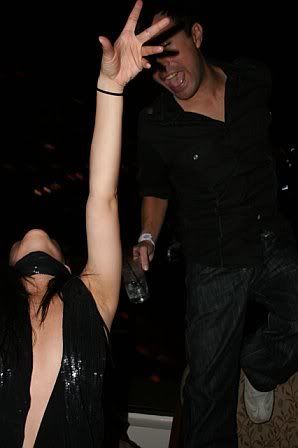 me and blunt joked about the last time he was at skyline. it was about seven hairstyles ago.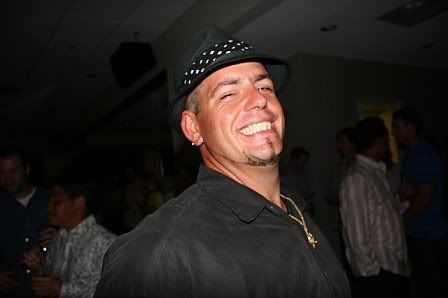 i love them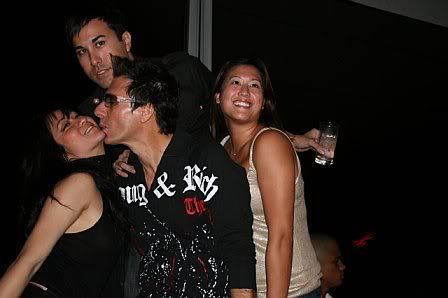 oh, and tom has it handled.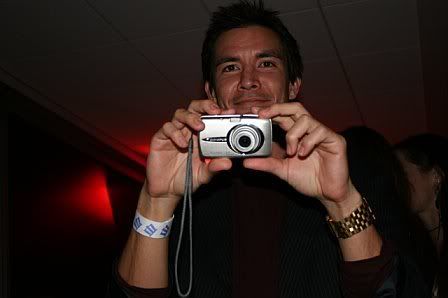 elaine!!!!!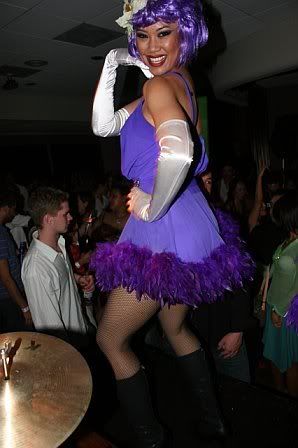 anton had the dancefloor handled. duh!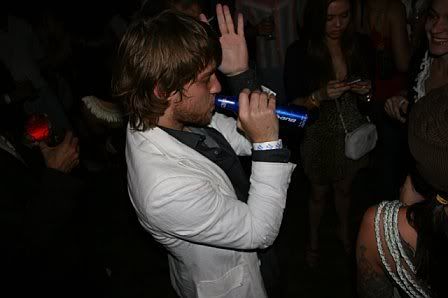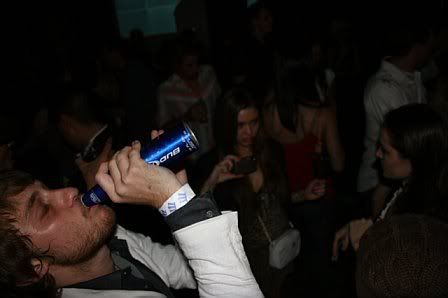 fun night. always fun with the anton-glamazon clan. woot! we miss you already. boo.

last week was some ketel one sneak peak for clients or something. actually, i'm totally not sure what it was but i know that i was invited and there was a LOT of good vodka. not Belvedere devil-vodka either. rad. i'm there.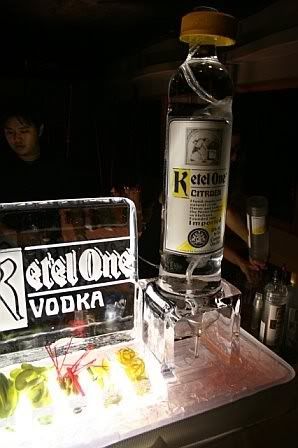 supercrew was SO there.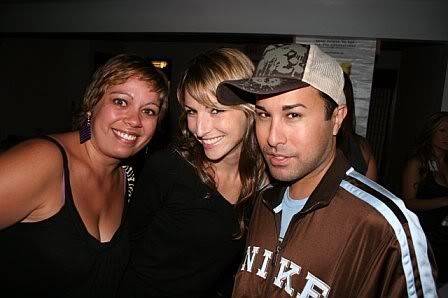 there was a nice lady doing vodka tasting there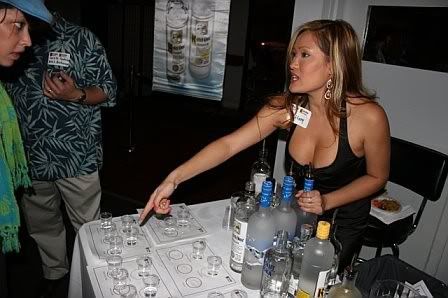 it was a good way to compare the different high-end vodkas right next to each other to see how the taste really measures up. i was surprised. and pleased to know that ketel is, in fact, the greatest stuff ever.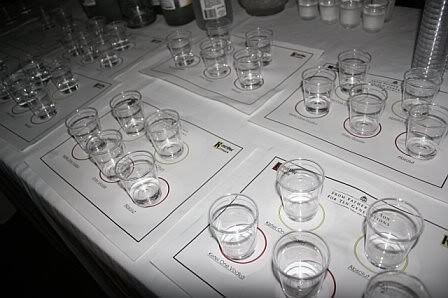 and tiffany here...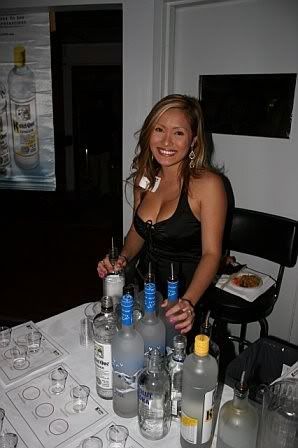 ...is either our new best friend or our new worst enemy. depending on how much she poured. i'm claiming friend though. i was able to walk out of there. for the most part. love ya!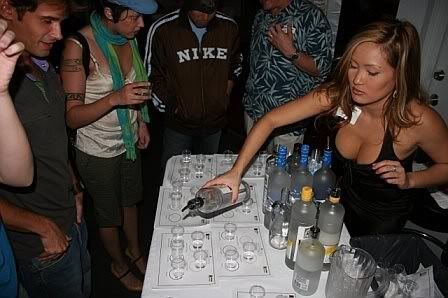 not sure what's happening with my skills here but doesn't derin look hot? almost straight!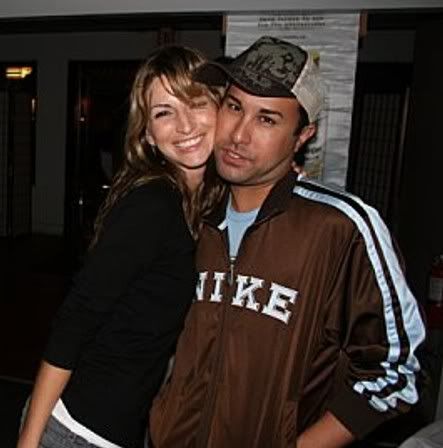 elainde codilla! she said she saw something of mine that made her do this recently. aw.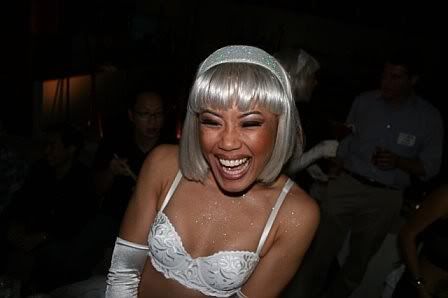 the martinis were shaken, not stirred, then poured down this spiral ice thingie. they were... cold.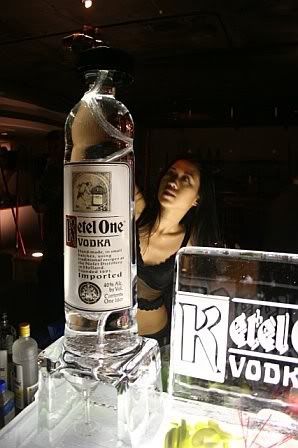 so i'm been calling hot christina hot stephanie for how long? oh god. i'm such a heel. and everyone totally KNEW. except me. how rad is she that she was still nice to me. i mean, if it was me... i just don't know what i would do. LOVE YA!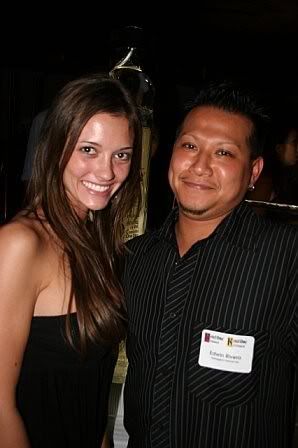 from across the room i heard makana and got crazy hyped. ran over. and saw. not makana. boo! this guy was really good tho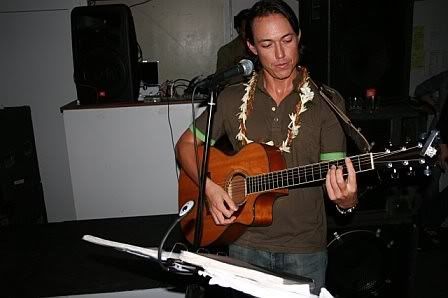 the other side of the room wasn't as... lively. i think there were a lot of people doing business here. man. i wonder what it's like to have to deal with alcohol sales people. fun? seems like it would be. hey, does anyone know any alcohol sales people that... know how to do image processing and algorithm development? PHP? we kind of totally want to talk to you!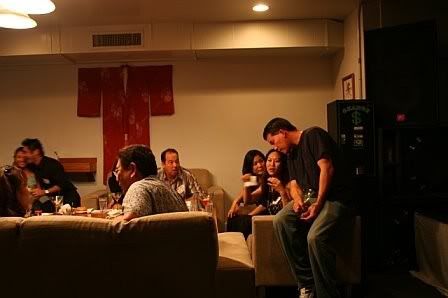 jason genegebus correctly corrected my statement that he's never out. i'm just never where he is. well! tonight i AM!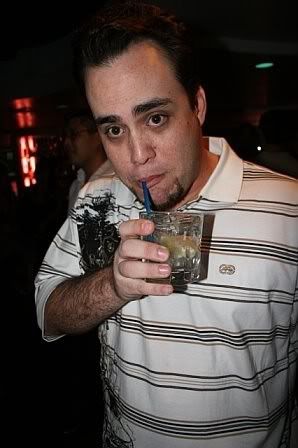 lol at these guys. they LOVED tara. one of them asked her if she was a "myspace girl". um, what does that mean exactly? hey guy. so are you a cell phone dude?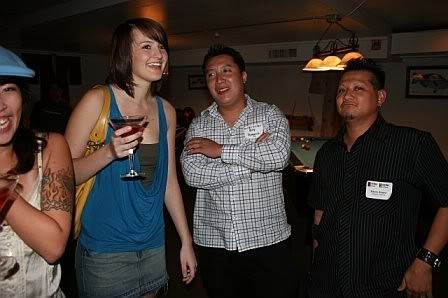 chanel and jacquie made it. because we love each other.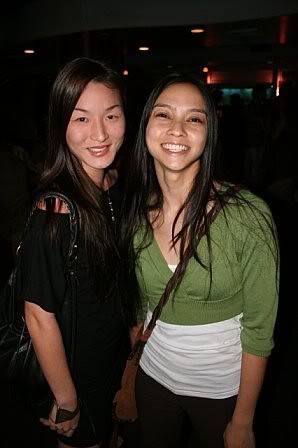 sanae is loving hawaii. she comes a lot. and tara was the belle of the osake.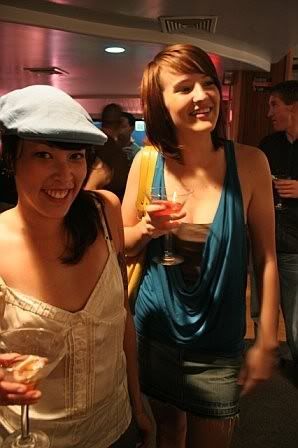 i see jacquie on average of 60 hours a week. give or take. tonight....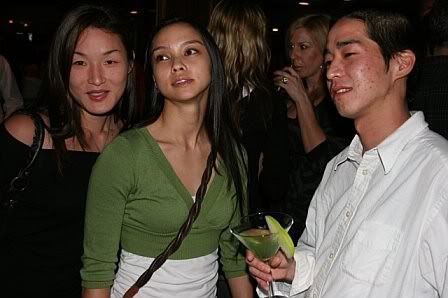 ...i take! i take!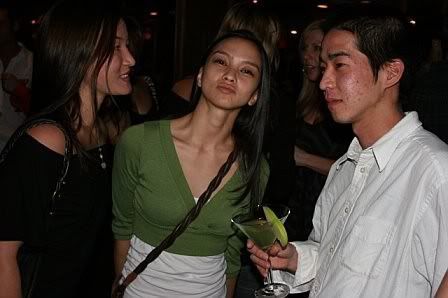 chinatown was there!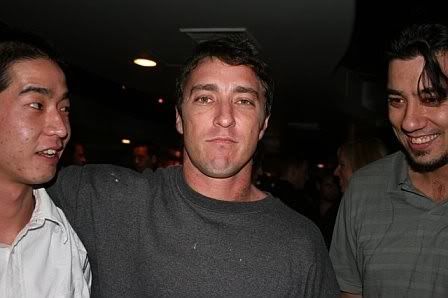 extremely cold apple martini. seems nice. i was drinking dirties. THOSE ruled.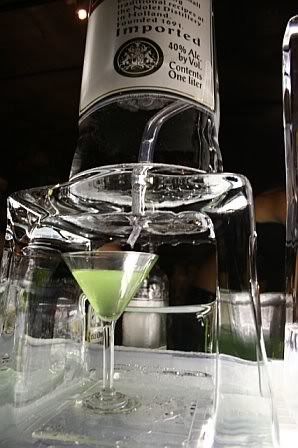 hi!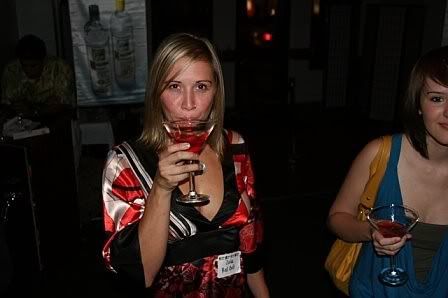 IAN!!!!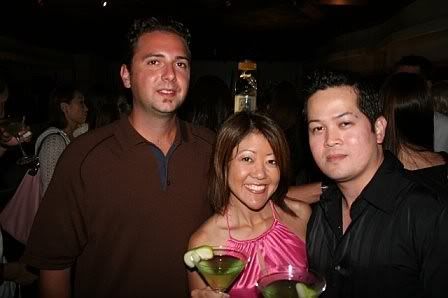 star was there too. STAR!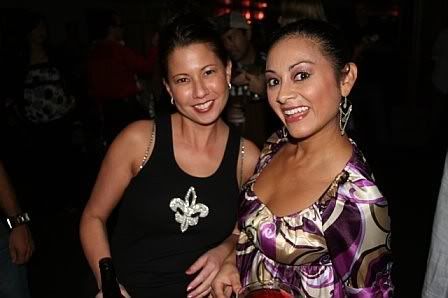 poor molly and sarah are exploited all over my blog every chance i get. i TOTALLY can't help it. they are always dressed so damned cool. it's impossible to.... not!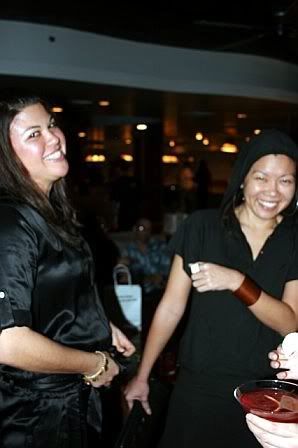 and flanking lance rae doing... this? tell me what photog wouldn't salivate at this...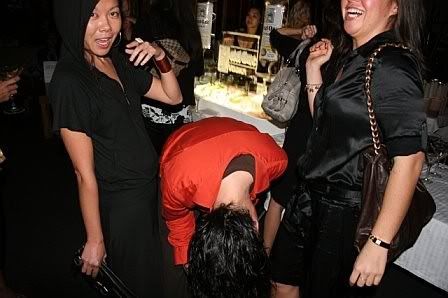 sarah is doing what i've been trying to do for weeks but always chicken out. i've been way into hoodies lately.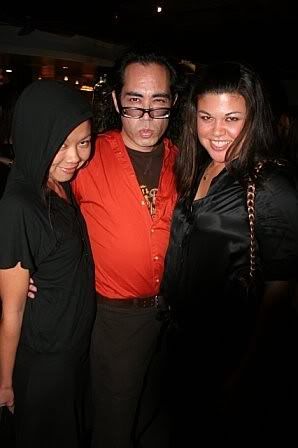 charlie longhi was totally there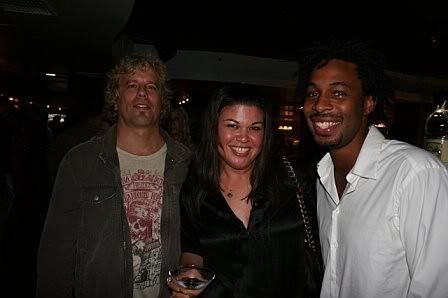 BRANDON! brandon has the first official cw shot of the year. BRAN! send that shit over. xoxo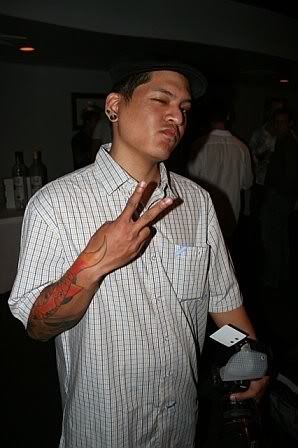 i'm assuming flash got us all there because he was asked to... decorate? rad!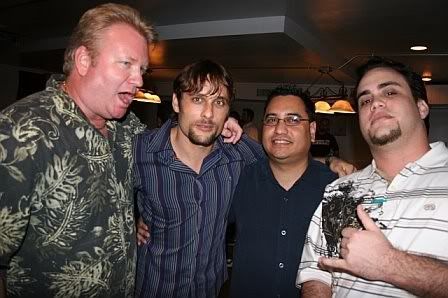 in the stall. um. thanks.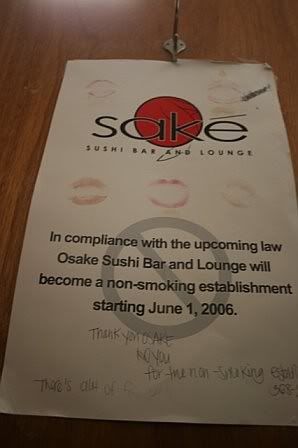 huh? what is happening...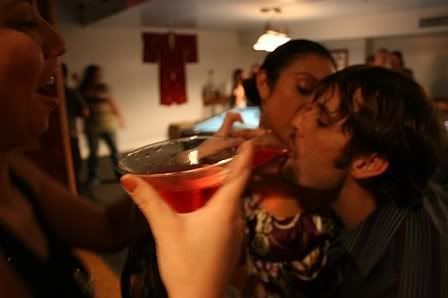 ...oh i see. star is just letting flash sip her drink. no big deal.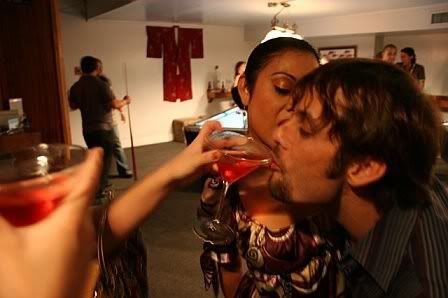 made a detour on the way home to take the ladies to o lounge. wednesday night barely legal extravaganza! how fun. but.... work. gah! next time ladies.... xoxoxo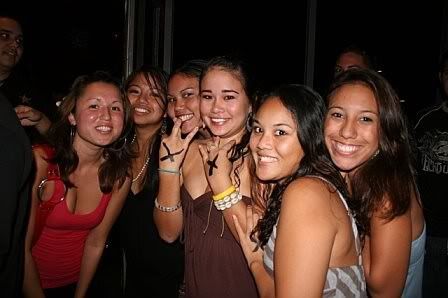 welp. that's all i got. time to make some money. because money makes the world go around. money changes everything. i don't care too much for money but money can't buy me love.

um....