WHAT!

helloooooo. sorry it took so long with the update i've been busy children.

ZANA MOVED! i know i know... again. this time beautiful kalihi valley is lucky to have her. i cruised by for some zana kitchen time. i know, my *favorite!*



she didn't have her coffee maker yet so we got all caveman and shit



her back garden has this super rad portugese alter thingie... with a stuffed buffalo in it. gangsta!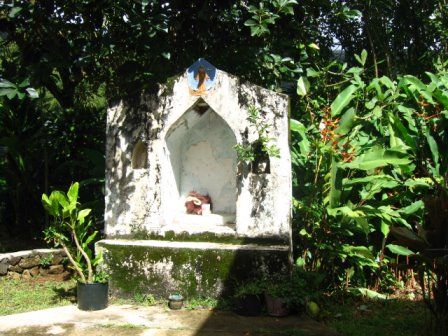 we decided to take the drive up to the contemporary art museum to check out shepard fairey's project that's "in progress." have you been there? it's rad! you get an excuse to drive up tantalus...



and yes, here it is, my children. diamond head and waikiki. with a dash of UH on the side. woot.



of course, neither one of us has been able to make it to the museum until today. so we got to share a few u-turns and the like. if you've never been there, make sure you ask me for directions first, k?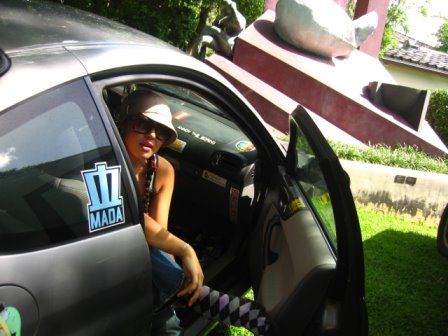 PORTRAITS!



um, ya.... some nice shots in the garden and such but they're gone. fuck. well just imagine.

TONIGHT! it's thursday now and it's the wave's 25th fuckin anniversary. TWENTY FIVE years people. that's pretty impressive.
congratulations jack!



reid from rockin sushi.... EXCUSE ME! ahem, HELLO. spicy tuna handroll STAT.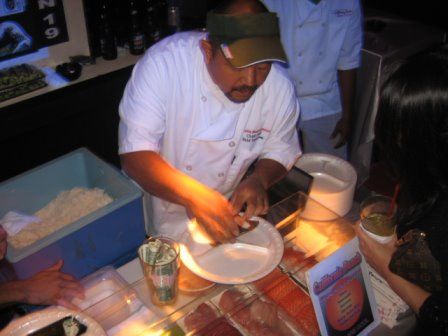 *sigh* i love this place




chris brown is the resident computer genius



dawn is the resident bar beauty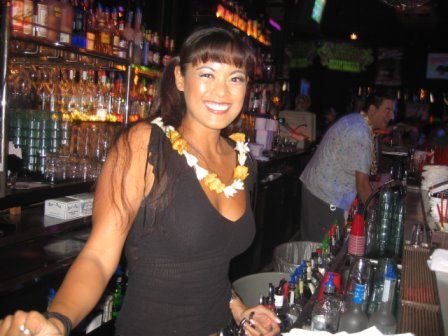 HEY! there's the new waitress! aw. no offense to you kitten, but i really miss claire :(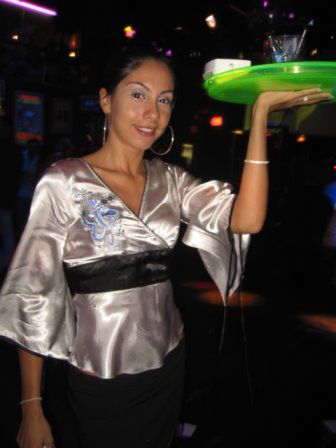 KSM is the resident music maker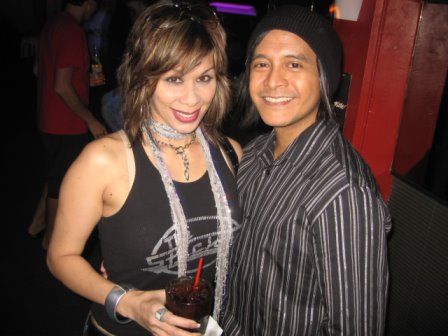 elaine, along with veronica, is the resident drop dead gorgeous door maiden...



i am the resident social hog. here i am social hogging it up with the lovely sjon from HRC



FIL SLASH!!!!!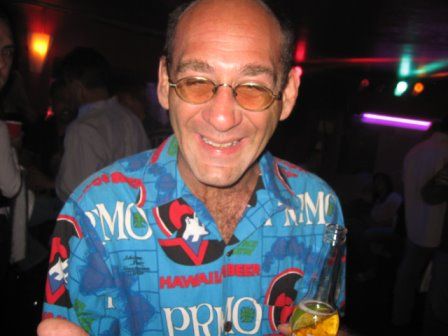 eric is the resident tough guy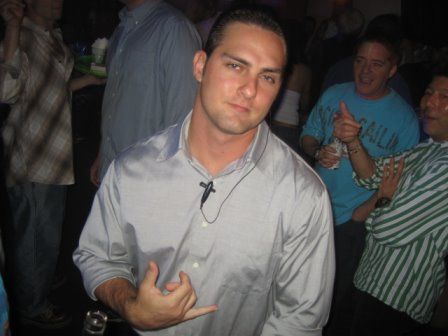 sarah is the resident hottie-with-camera that takes care of talent and promo and fuck, EVERYTHING.



ikon... another resident music maker. BABY!



and FLAAAAAAAAAAAAASH!!! resident SLUTWHOREMOTHERBITCH!!!!!!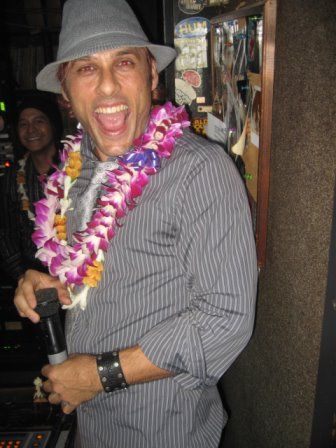 so the early vip party had a nice crowd of people... that i've never met before. i miss the 2am crowd.



i had to dig. sorry. saw raena on the way to my car. aw shit. BUSTED!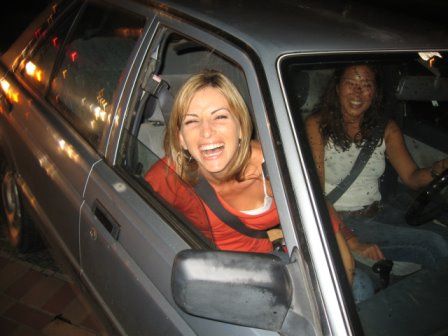 had to run over to next door... time for a chinatown version of the coolest new theme around these parts. PROM.
chuck and zana didn't disappoint.



chuck! how's the painted tie. chuuuuuuuuuuuuuuuuuuck.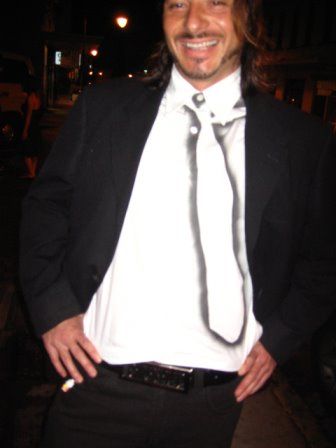 ivan never dissappoints either... this kid rules, people



ah! well isn't this lovely...



my girl. for life!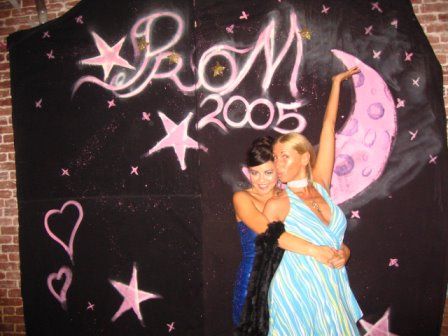 brett and i both were too cool to come with dates.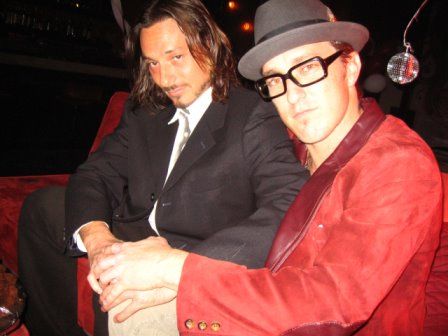 wait i take that back. bretts date was.... HENRY KAPONO!!!


(shkiddin!)

this is what i look like in red. act like you know.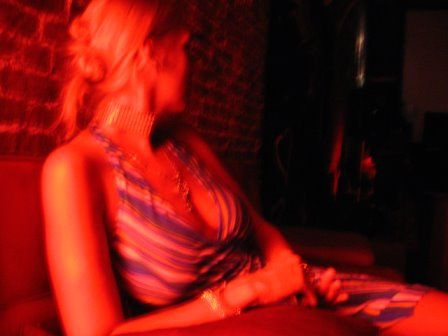 yes that's a cheese plate. what you probably DON'T see over there is a tray full of mini keishes... FUCK YA.



aw. chinatown.



me and vegas mike both went stag. but come on... we MATCHED.



just lovely...



the birthday girl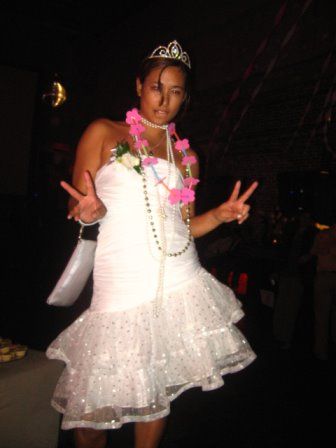 ED MOONCAL!!!!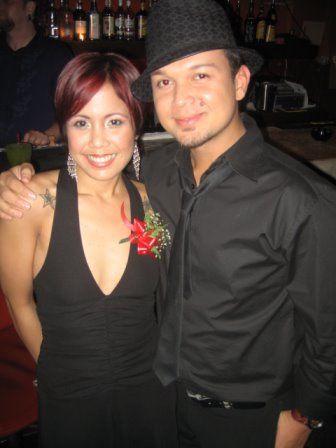 aw and davey.



the place started to blow up as i was trying to scoot out. figures!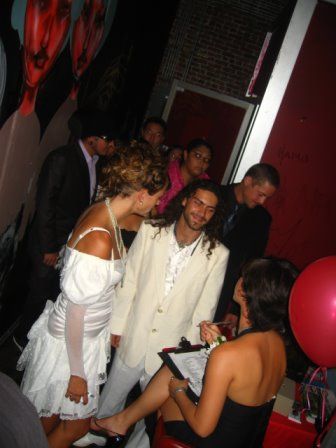 i had to leave though. sorry. how often does your club celebrate TWENTY FIVE FUCKING years. just wondering... raise your hands if yer sure?




daniel is back in town. the most fun band EVER.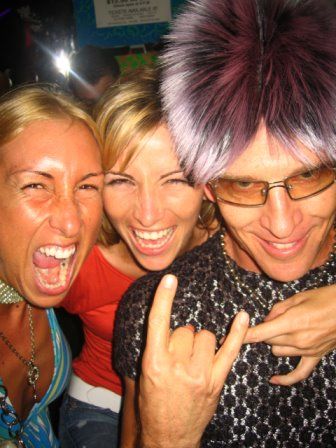 byron the furr. scooping me. great.



aw



g-spot and kalei... nightlife royalty. and.... CHAD HIYAKIMOTO.



deren derego is a chick magnet. who would have known!



raena cassidy was more than stoked that i came back. aw. i wouldn't miss this shit, girl.



chad and cheyne. shayne? shane? SHIT.



aw g... i'm not telling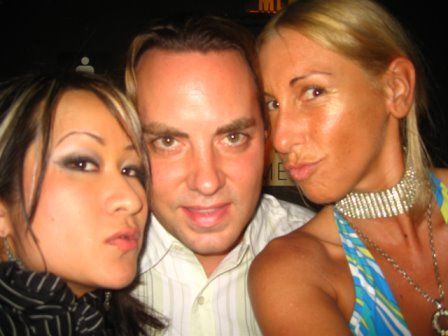 well look who is gracing oahu with his presence tonight.... one mister larry warnken. damn son! it's been too long.



can't get enough kalei. sorry. i'm sure you'll live!



the 80z all stars. most fun band ever. ask malia and amy.



maaaaaaaaaaaaaagie. www dot nomore301 dot come backslash girlfriend! hehe.



DEREN! www dot wavewaikiki dot com backslash whatsthatsmilefor!



most fun band. ever. you know.



guess who! (then tell me, cause i really don't know)



miko franconi...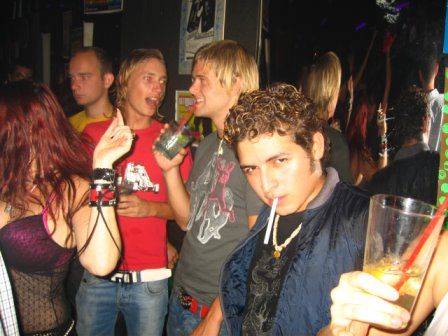 most.....fun....band....everrrrrr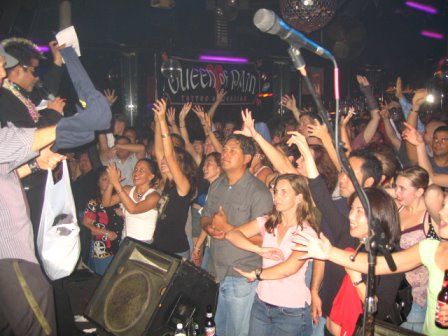 scooooooooped!



cruising behind the stage next to the mens... nice place to catch all the dudes. 'sup gavin!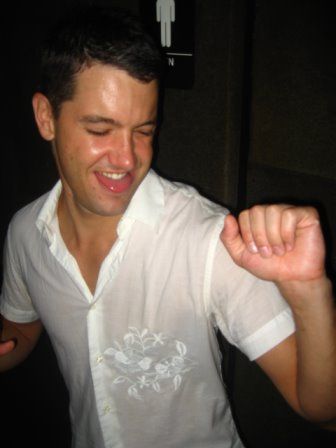 'sup andrew!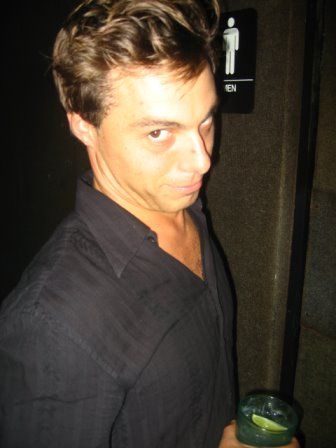 'sup apb family double decker!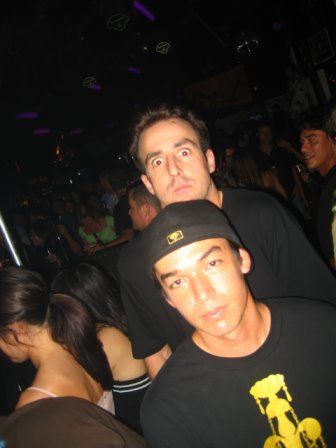 TWO guesses as to who that might be dancing on stage...



okay, ONE!



MIKO FRANCONI



www dot iloveflashhansen dot com backslash fuckineedtotakebettershots



aw. alyssa! we hated this shot but i don't think it's that bad now... don't kill me, girl. you're fuckin beautiful.



THERE's flash. HEY over here... (love the IT COUPLE bgps...)



peter maharaj and flashee flash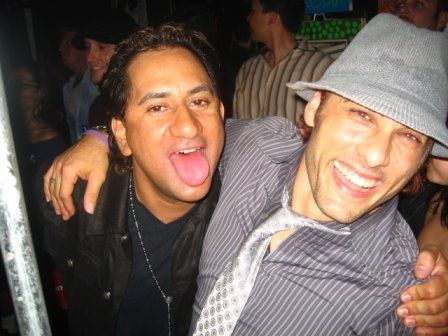 what a great fuckin night. but i miss kyle. there's no way i was going out friday without him. and HEY! it's futura's 50th at the wonderlounge. *perfect*



glorious!



dan the automater with smart mag sara. sick!



tony touch?



jef hartsel and mako ozaki?



kaleihikina akaka?



aw. group shot adoration by my favorite human?



my prize.



ha ha now i run into a super giddy alf. he takes the canon on a trip around the room, then comes back and sees that we dipped out. so ladies and gentlemen, i present to you... alf kondo's drunk shots: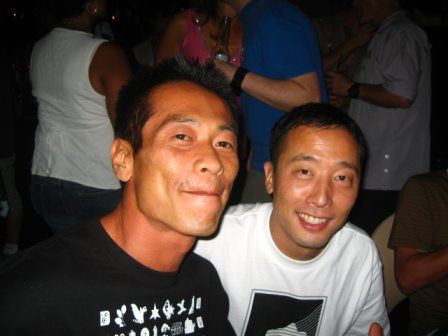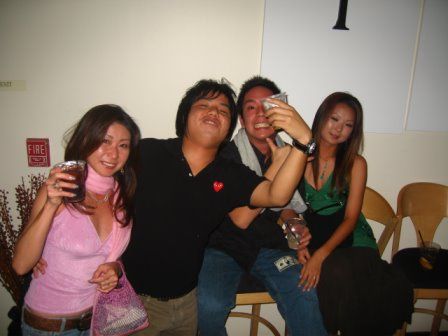 not bad son! hahaha the next day i had to work so i was gonna miss shepary fairey's installation at makiki park. but kyle was going and was gonna take shots for me. aw! too bad i had no idea where my camera was. but in classic christa's luck style ALF still had it and happened to be there too. so thanks to alf and the amazing kyle collins... i bring you some shots from makiki park. *sigh*




ha ha mako. i LOVE this.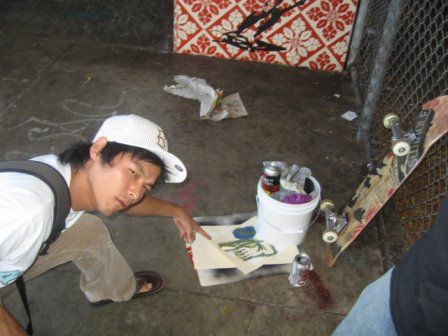 who do we have here? i believe it's mister nick yamasato. dope.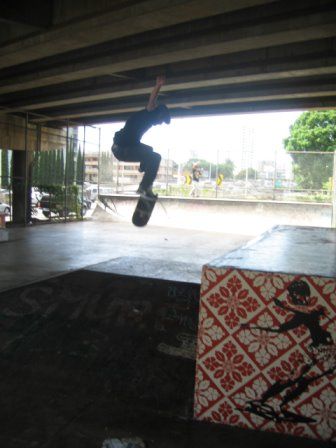 YES.



thanks shepard fairey for making honolulu that much better. thank you kyle collins for being the raddest human i've ever met. *sigh*



we celebrated later that night at the opening night of [skyline part] TWO at palominos.



my vip waitress was one miss jessica rabbit. YES.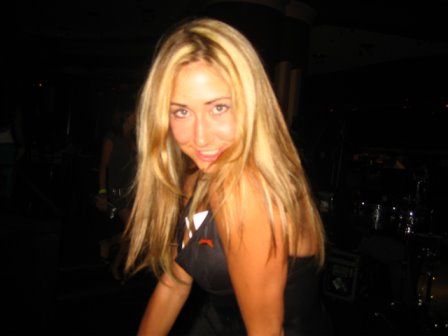 GLEN! malia! hello!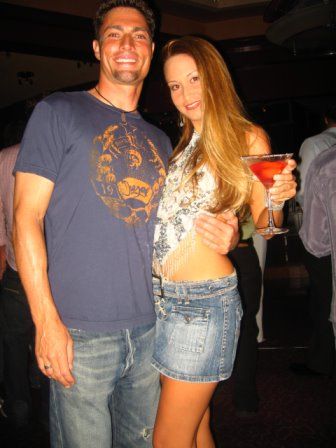 did you go? the venue RULED! i love two! i love two!



tonight was the night to see people i haven't seen in ages. starting with lindsey.



FLASH MOTHERWHORESLUTBITCH congratulations on a rad fuckin party. you made my night. seriously. i love you.



[skyline part] TWO



suits!



LANCE RAE!



my babies!



JANE!



g-dog grant fukuda!



deren was looking *especially* fall fab tonight...



red bull shane and matty. what!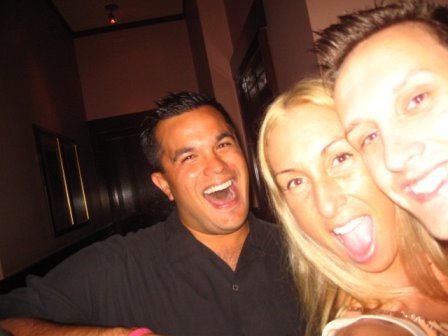 kyle tripped me out hardcore. i seriously thought this statue was a street performer. for a WHILE.



cruised by next door to pee and say hello...
BRYAN LYNCH!



then cruised by the living room. LOVE this spot, people.
HEY! JON!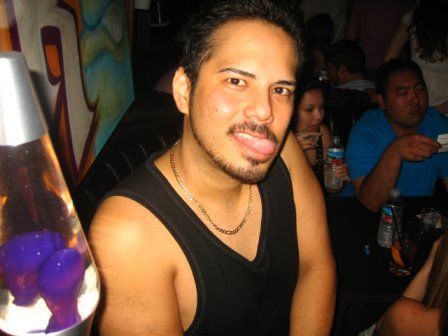 i usually like friday's better than saturdays because friday is open mic freestyle, etc. saturday is house but tonight there were still some killer styles going on. sick.



run-in-to-people-haven't-seen part two.... AIMEE!!!!!!! and raph! what's UP you two.



teeeeeeeeeeeeroy and kalei.



*sigh* what a great fuckin weekend.... wouldn't you agree deren.




that's all i got, or, that's all i can deal with. there's tons this time but i try to draw the limit at one hundred... tonight i'll be checking out shepard fairey's lecture at UH and his set at indigo on friday. we're lucky to have him here so come out and support!




saturday is another skyline... but stay tuned people.. and rest up... the birthday party of the CENTURY is approaching fast! details soon....

love you...