people close to me know about my soft spot for my mainland friends. they are so FUNNY. they all have this different lingo and way of life and it's super fun to kick it with them. so when i had the chance to register for ASR this year as media i jumped at it. i mean... fuck!

so ya... zipped over to san diego. zipped to my hotel. zipped to dave and mike's hotel....
preperations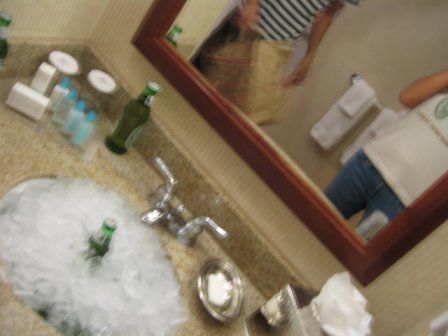 hey dave! got any gum?!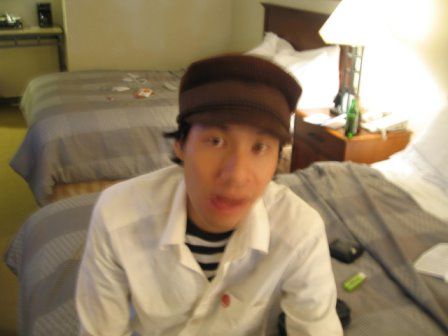 their neighbors were these super hot chicks. one was from somewhere in the south and had THE cutest southern accent ever. ever.
random visitors



dyson's phone stance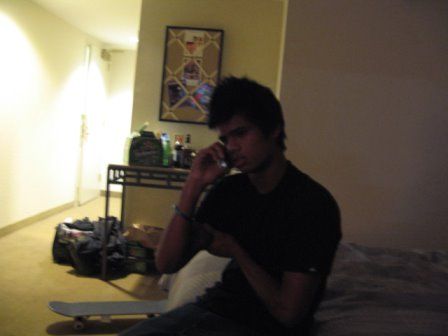 rusczyk sequence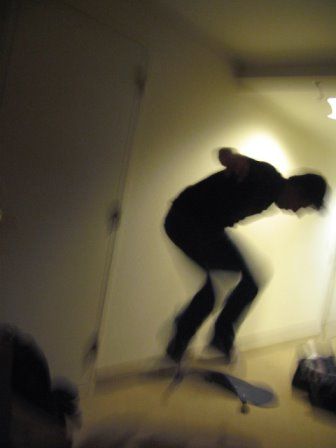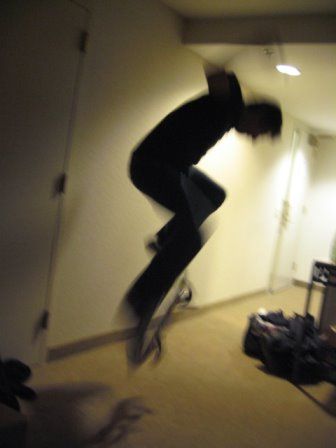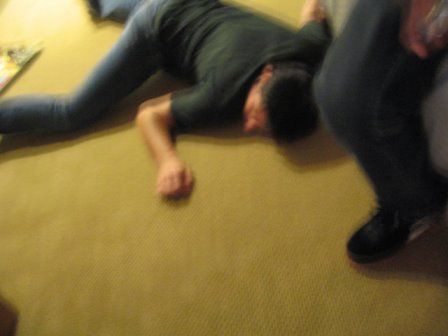 MIKE what was your website again. i forgot. it's not like it's something EASY like supercw dot com or anything...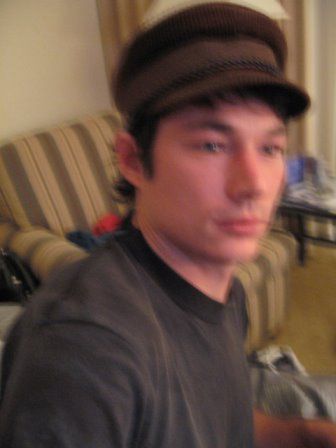 everyone eventually left the schenanigans to us. we pleasantly accepted.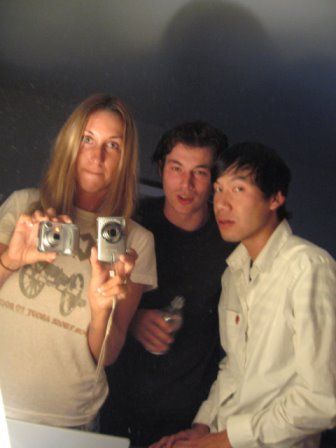 finally headed back to my room to sleep. stood in the elevator for about two minutes before i even noticed this. aw. is that a WHOLE cheeto?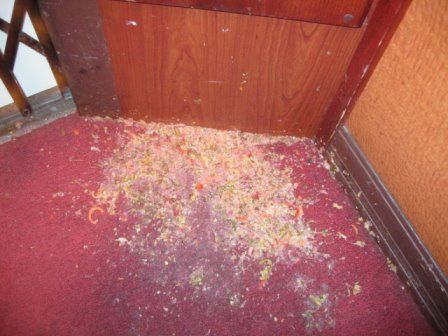 picked up for breakfast by the apb family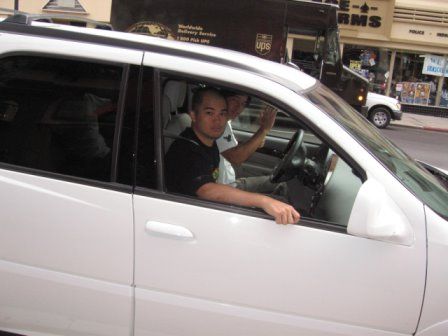 ha ha drove around ALL of downtown and northern san diego looking for a spot rob saw in the phonebook. we are super lost here.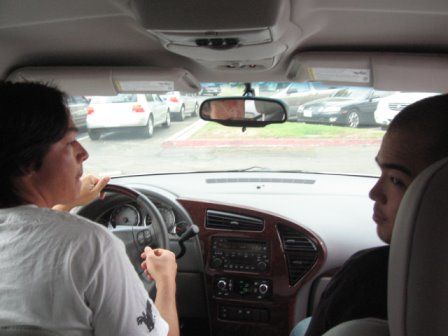 mmmm now full of fluffy omlette and potato pancakes... time to hit the tradeshow with my hawaii peeps.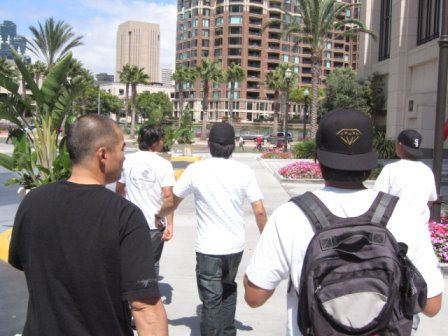 duffs were the only signs hanging on all the windows outside. strange. but cool! i mean... they snagged agent aloha. as far as i'm concerned they RULE.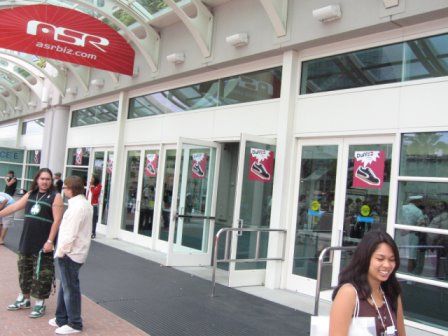 got calls from stratton during breakfast. told me to motor over to volcom asap. told me they were the german booth.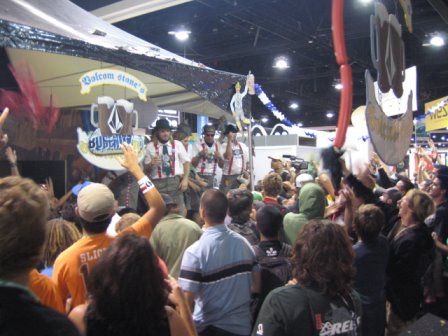 VOLCTOBERFEST! hahahahha. strattoooooooooooon!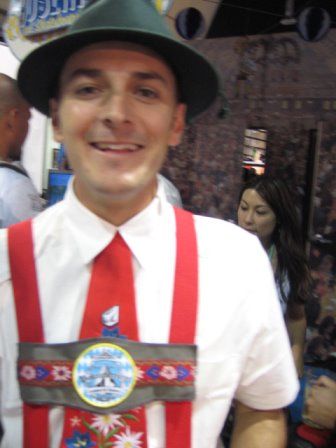 the only shoe that matters. to ME anyway.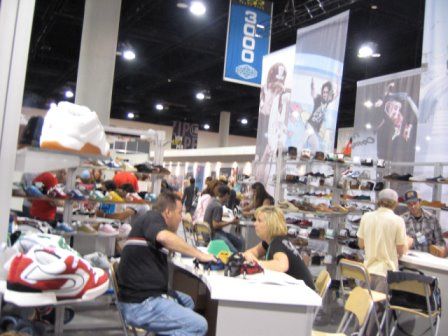 ha ha tum yeto using dave's likeness on their new catalog. dave you totally need to claim some royalties off that.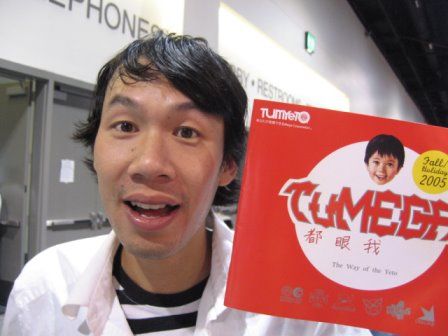 my hawaii boy in california. shogo! with peggy! so OG i might pass out right now.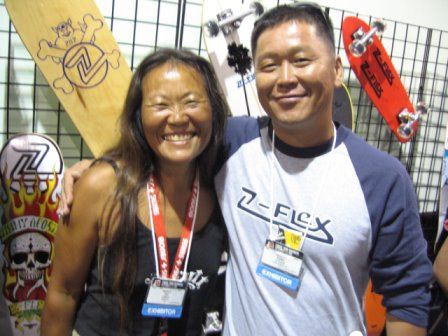 cruised by ezekiel... found out dave is no longer with them. boo. but the girls were the hottest ones i'd seen.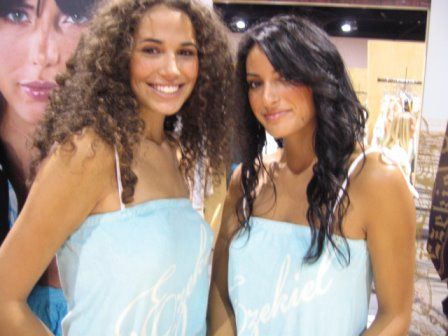 yup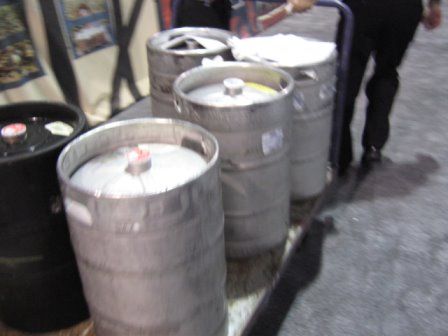 this is kris markovitch with grant. kris as in "i'm gonna go out with christa when i'm in hawaii then order tons of food and alcohol at sorabol then sneak out before the tab comes then blame it on drunkedness".
well ya. they both said sorry. i'm not one to hold grudges. i guess.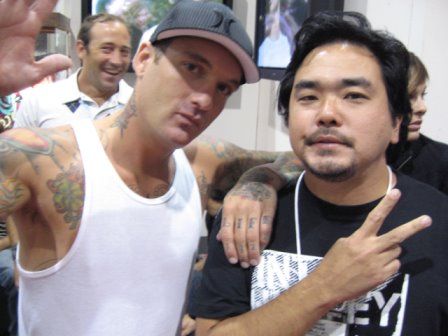 ANOTHER hawaii A-lister with no business at ASR? WORD!!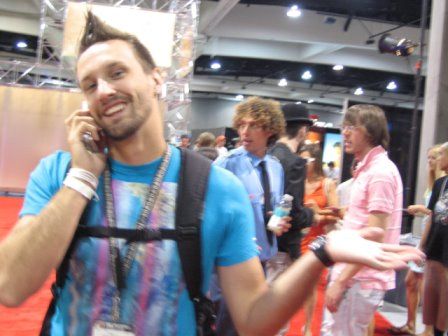 aw dyson!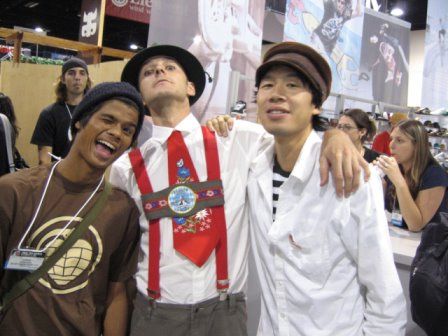 wait-- forgot to tell you about my rental car



it was the BLUEst pt cruiser i've ever seen. i only used it the first day because i realized everything was pretty much walking distance from the hotels and the tradeshow...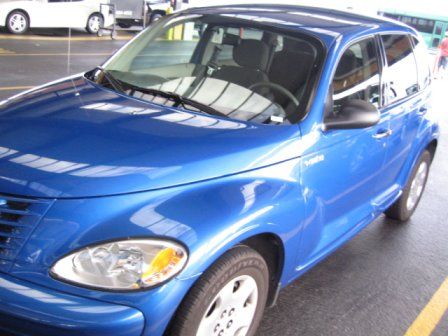 meanwhile back at volctoberfest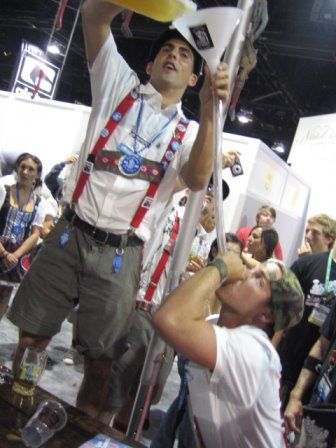 jay adams saying hi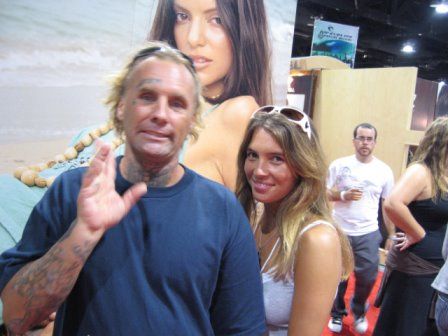 pssssshhhh showoff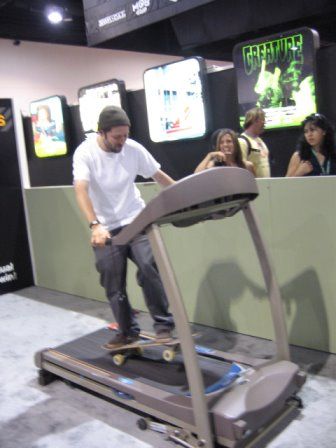 shoots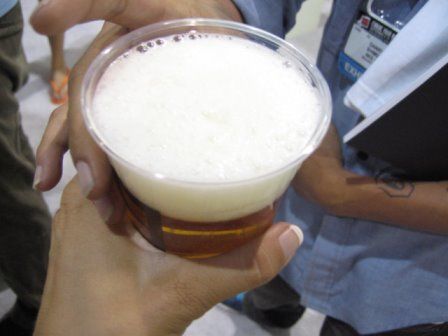 found my babies. dj and daniel. ha ha the we clothing catalog was doing a "twins" thing.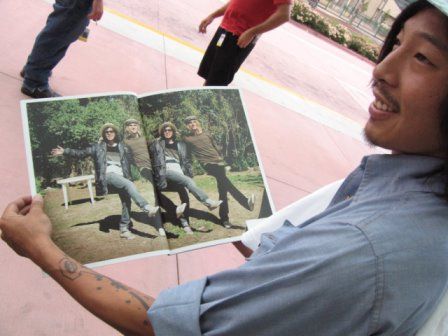 tons of free beer all over the floor after 4pm. nice. cruised back to somewhere with my boys after.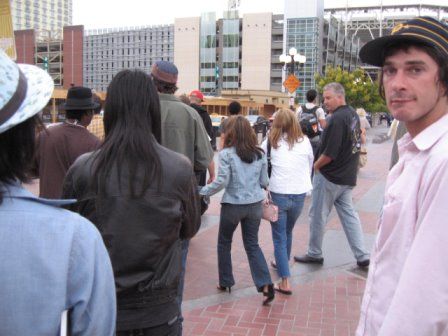 that's right. the salomar. that hotel is SOOOO art fag. they play coldplay on the intercoms and have stripes AND polkadots on the floors. oooooooooo.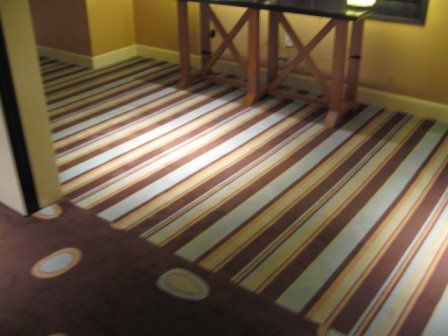 dj and patrick could be the same person. in april they WERE.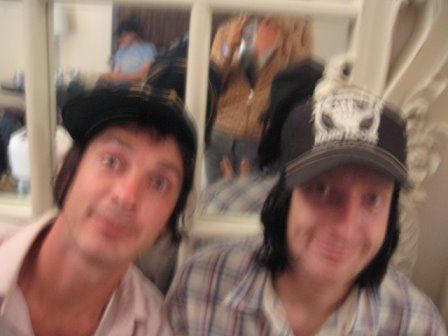 daniel goes very well with an art fag hotel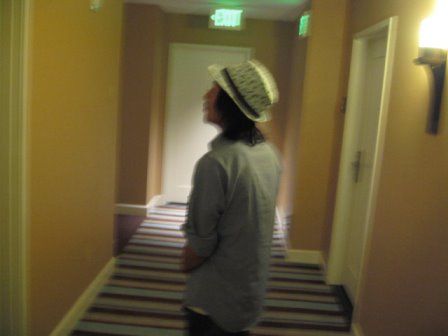 time to go to the nike party. all day all i heard was "dude you got passes for the nike party. you goin to the nike party. how we gettin in to the nike party. do you know anyone who's got extra tickets to the nike party."
THEN i heard it was on a boat. then i heard it was on a boat that was docked. THEN i heard it was on a pier. either way, this sounded like some shit that i better not miss.
too bad we thought we could walk there.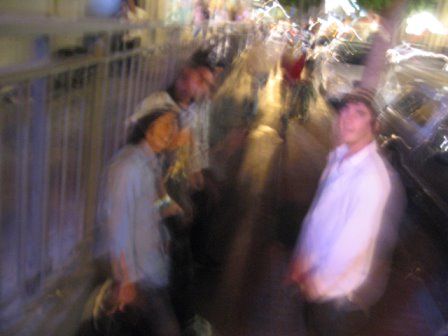 seriously spent close to an hour walking through all of san diego to get to 1140 harbor drive. finally over it and hopped in a cab. to drive the wrong way two miles then to a block away from where we grabbed the cab. haw haw. wound up here.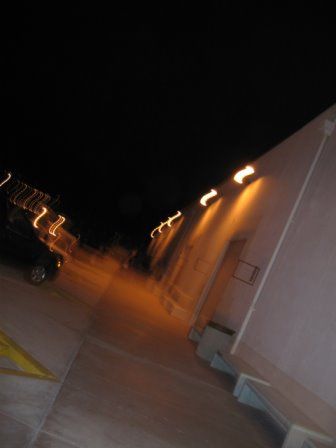 are we in? ya? fucking YES.



you know what's cool besides looking at shoes behind glass?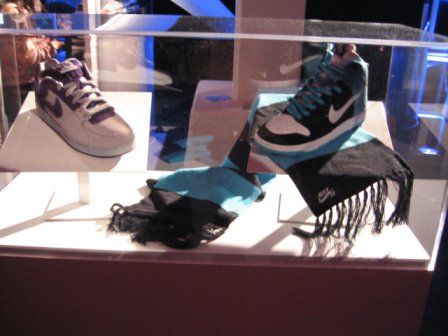 seeing shimizu in a commercial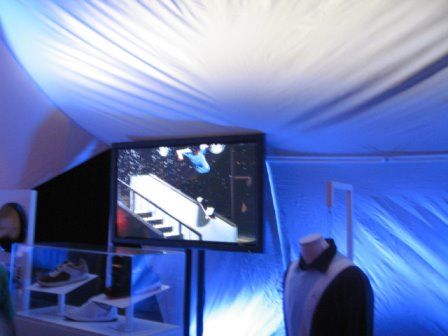 and you know what's cooler than that? free sushi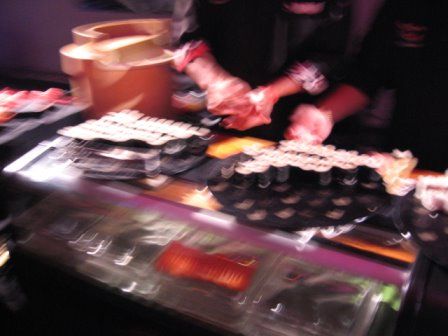 and you know what's cooler than THAT?! a party in a huge warehouse with cool lighting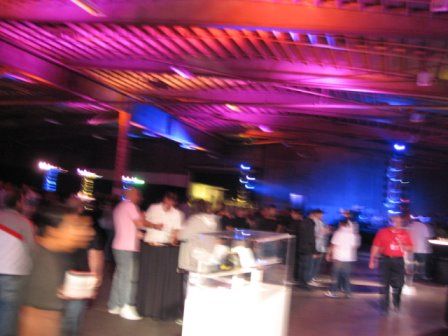 and you know what's cooler than THAT!?!? bumping into shad lambert dot com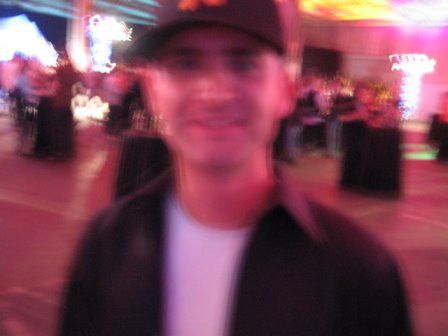 oh, i'll do the usual apologies about here. i didn't want to overrun the place with a flashing camera so i kept it off... which meant i should have held still... which is impossible for me. you know that.
DYLAN!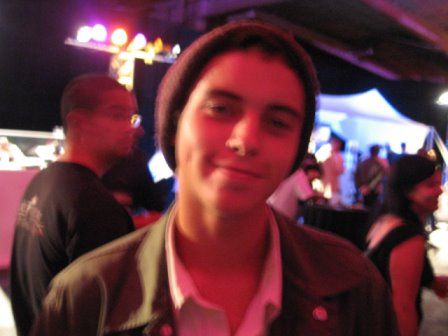 you remember dylan. dylan rieder? HELLO he only won the damn am. and he was in hawaii a couple weeks ago. here he is with his beautiful lady that i was sneaking drinks to. couldn't hold still.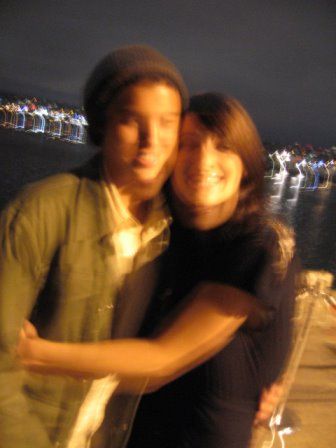 VINNIE! LOOOOOOK! it's VINNIE! you KNOW who vinnie is. owns that little company us island types love called mada? YAAAAAAAA VINNIE!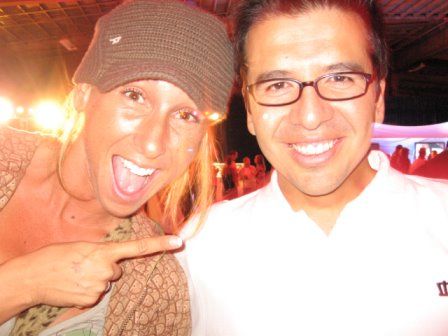 ha ha he's on my phone trying to get philip to the party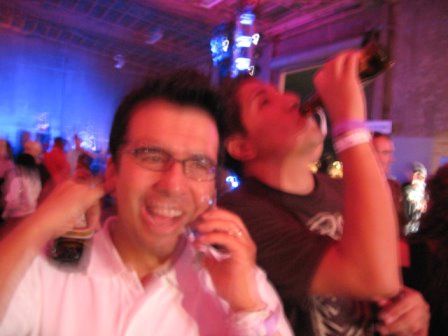 um ya. that's j mascis. from dinasour jr. performing. right there. for US.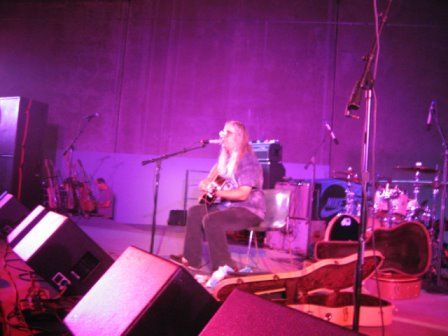 god bless vietnam. seriously.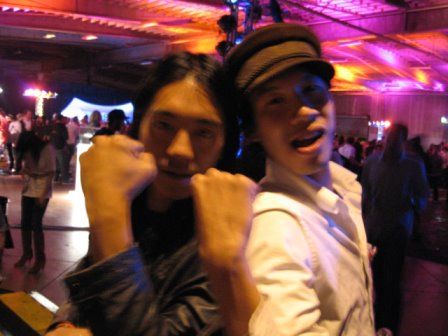 stratton made it. STRATTOOOOOOOOON!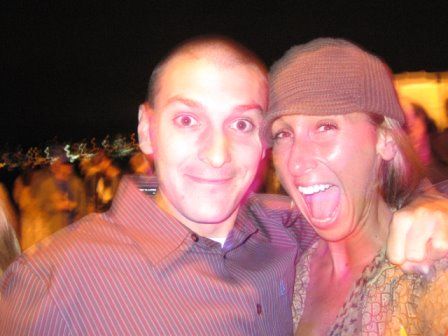 my hawaii people made it too. thank god!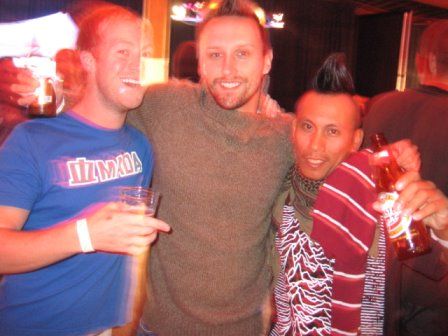 these kids are a lot of fun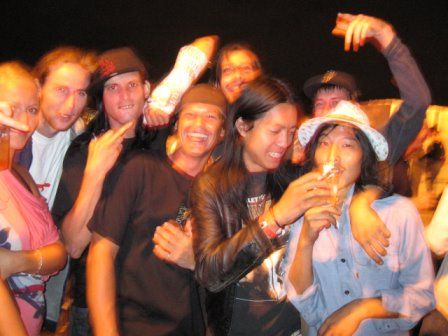 cullen asked me a few days later if i made it to the nike party. CULLEN! HELLO!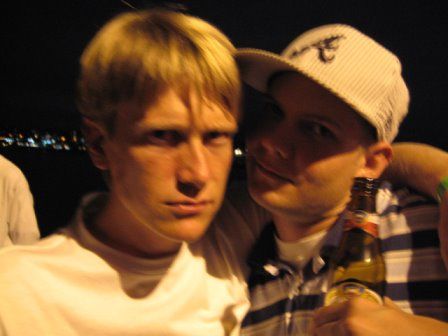 MY bartender was the best out of all of them. had my drink made before i even walked up most of the time. i LOVE you, mister bartender-of-the-open-bar.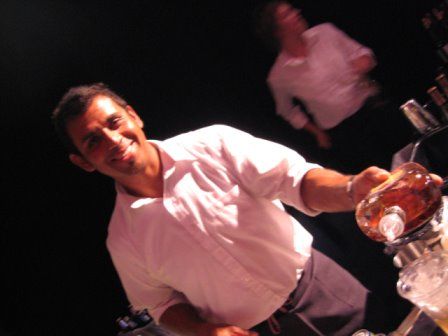 rakestraw is touching down on the islands as i type this. when i took this picture i was in the middle of telling him how rad my town is.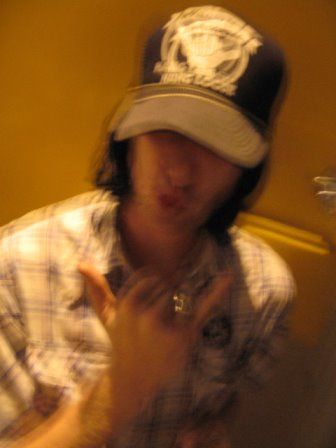 nate said eric wanted to know why i was greeting people with a kiss on the cheek. nate said he didn't have an answer for him. HELLO KOSTON that's how we fuckin SAY HELLO in hawaii. GOD.
(ps, it's BLAIR!)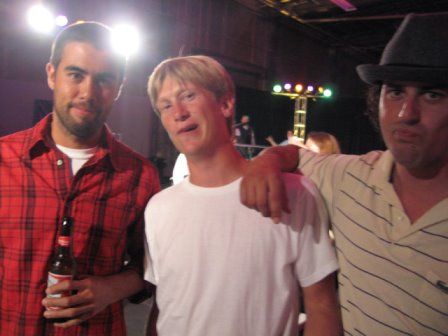 oh ya. mudhoney also played. HELLO i only grew up in the pacific northwest. it's like this party was planned JUST for me.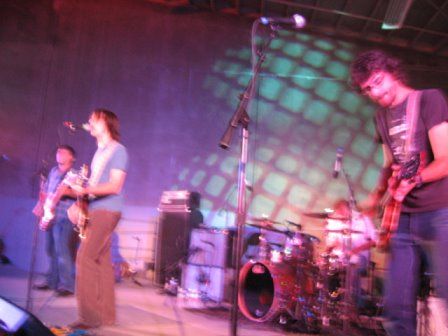 stay tuned for a quick long beach sequence......
rob geeeeeeeeeee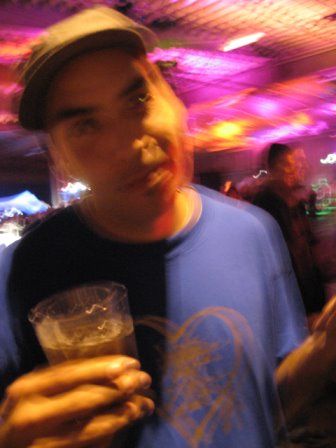 TUAN!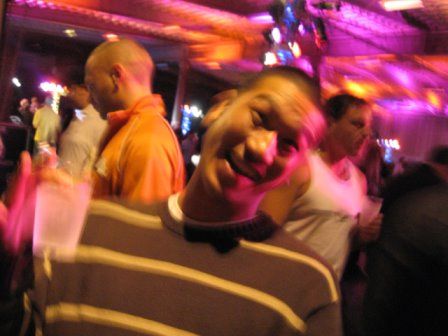 GRAHAM!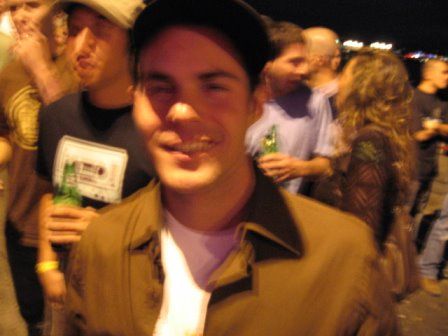 and now a don and kyle sequence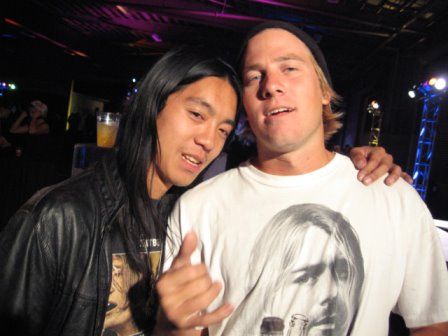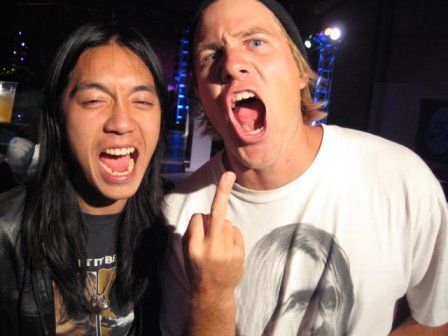 oh i see how it is. the chad all of a sudden becomes this uber stylish hipster cat when he's in california. nice.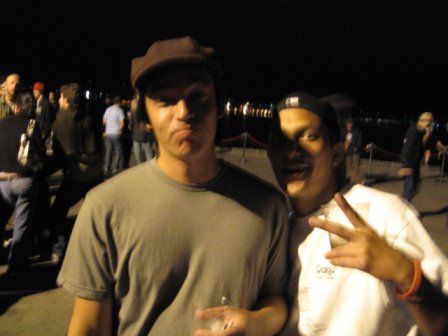 stevegrahamgreg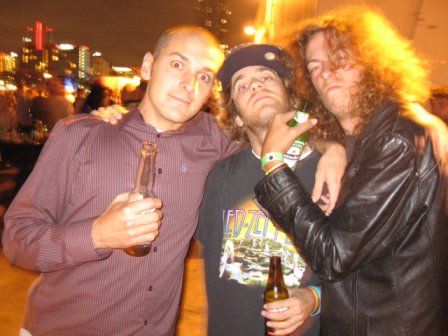 ya sorry. these are getting pretty out of hand. but HEY! it's BOOSH!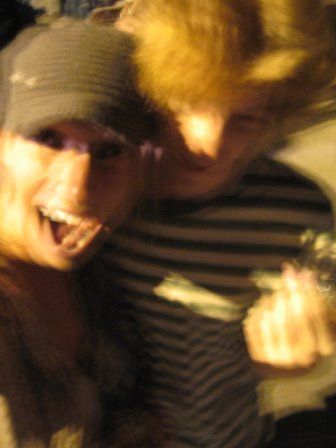 this is ACTUALLY dj's brother. and he ACTUALLY broke a bottle over daniel's head after i took this picture. i was begging them to do it again so i could get footage but daniel said one was enough. fuck.



danieljustindj tough guys. seriously.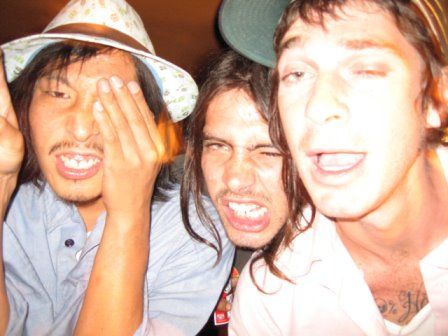 stayed til the party was completely over. i think i was like the last one out. i know, SO not rockstar of me.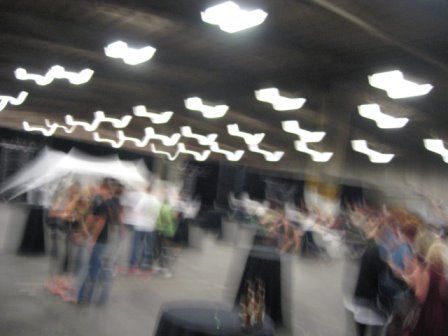 the crown with splash of coke totally interferred with my LONG BEAAAAAACH shot right here. FUCK.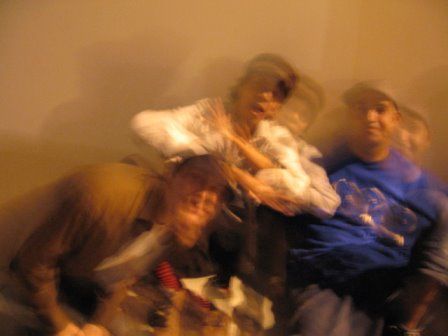 the after party was about thirty of us cruising the streets of san diego. MY goal was to get to e street alley and the vice party. it was a good idea.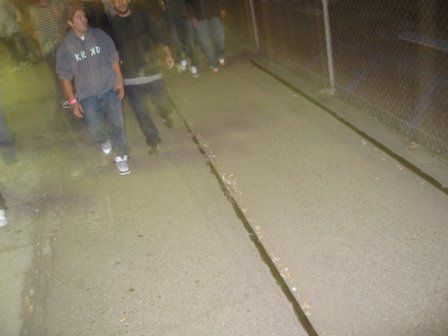 wound up here and there. eventually ... guess where. WHO would have robes like this.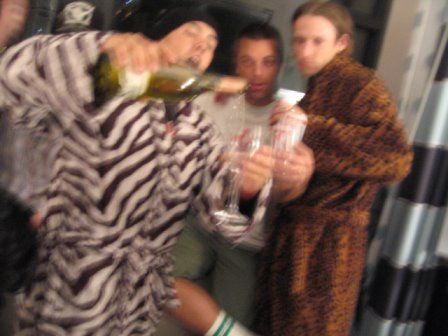 that's right the fuckin salomar. i love that place tho. seriously. hotel schenanigans.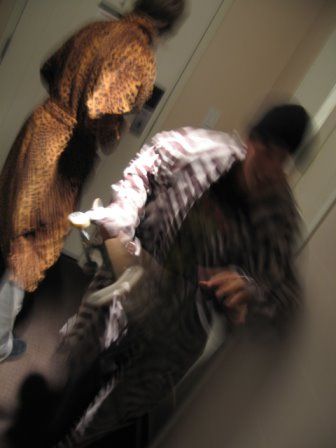 i can only party in a hotel so long before i need to sneak away to my own hotel. thanks to mike for the ... something shot.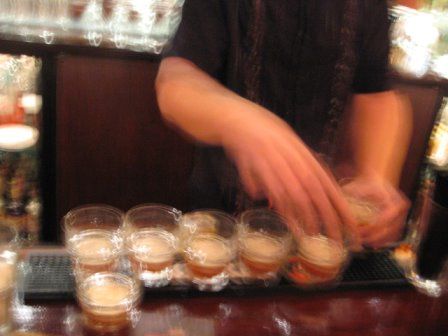 slept way too long. missed the game of skate completely. sorry. lunch with tuan and angel.



aw angel. poor angel. seriously. i hope your tooth is better.



after lunch tuan took me to have drinks with dizzy from the ugly duckling crew. act like you know!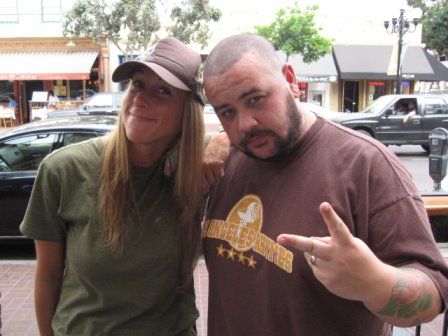 meanwhile back at volctoberfest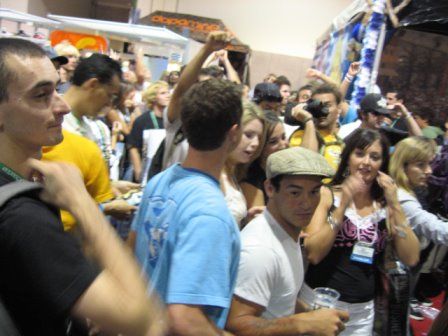 still like the ezekiel ladies better. but this one in the middle lingered with her eye contact. i could SO have her :)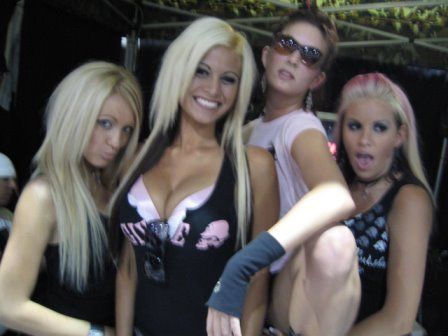 aw! hula!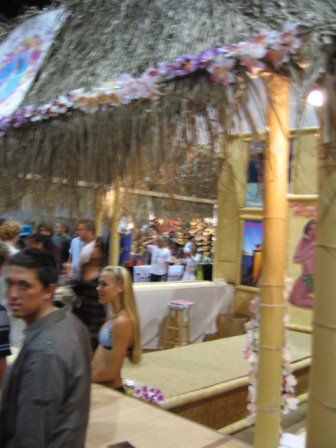 ha ha matty boy doin bamp business. HEY did you know he's getting pennylane back together for the mae concert on september 17th? i'm TOTALLY going just to see those boys again. i LOVE them.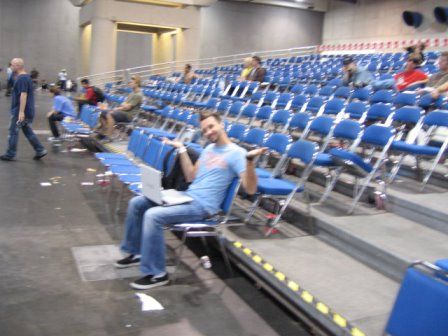 playin some skate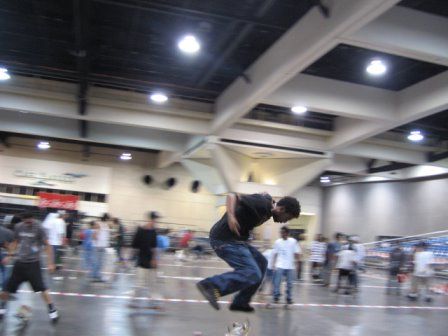 finally not too fanned out to grab a pic of hosoi. hahah.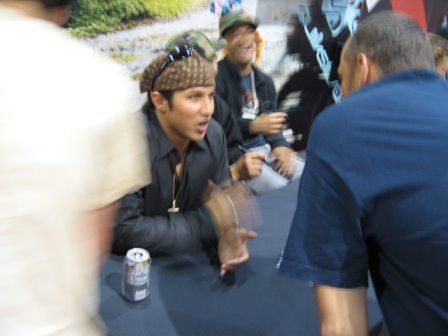 there was entertainment like this all over the floor after 4pm. nice.



shoots!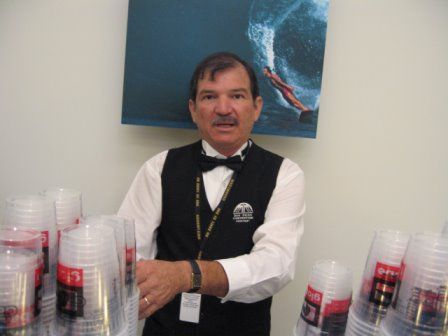 checkin out the powell perlata museum with mattyboy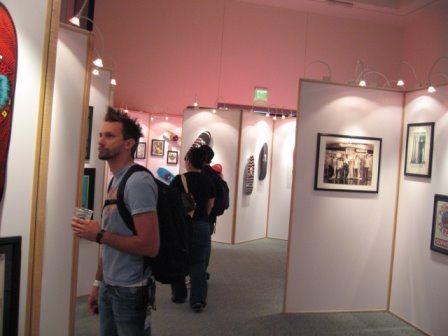 ha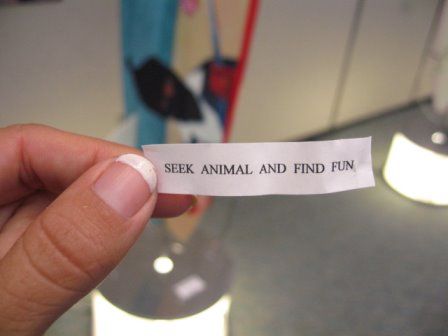 cruised down to the fox booth to say hi to philip and aubrey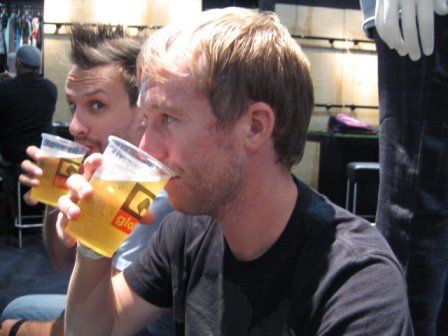 so THAT's what aubrey does when he's not bamp-in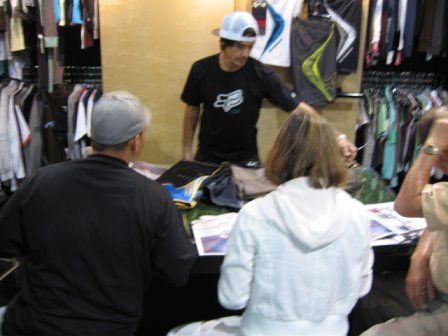 so THAT's what people do in the back of the booths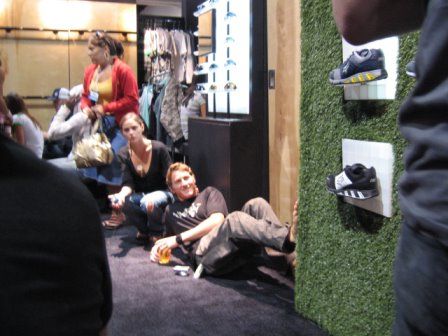 oahu. represent.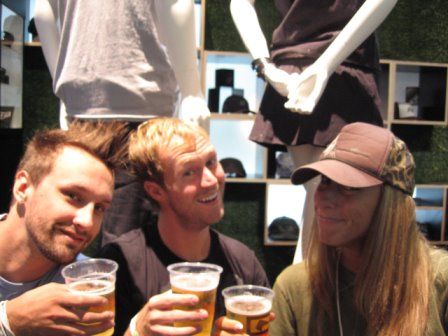 aw. BOOSH.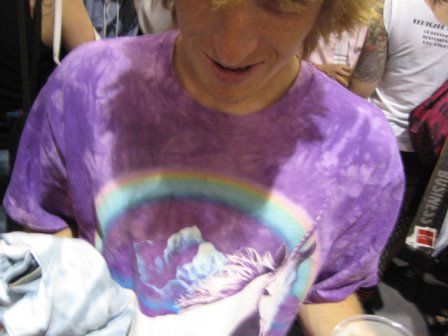 everyone was shoved in the tum yeto booth to watch the premiere of the gareth stehr toe jam thing. shoots.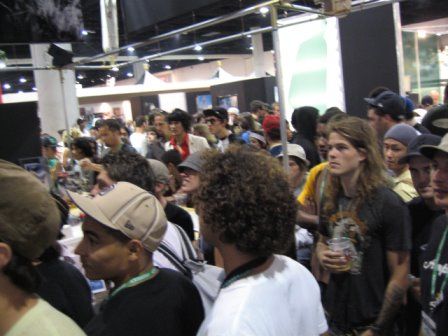 aw. daniel.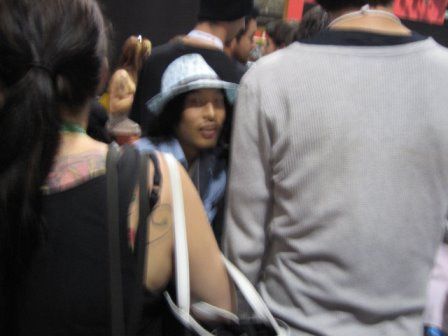 duffel sequence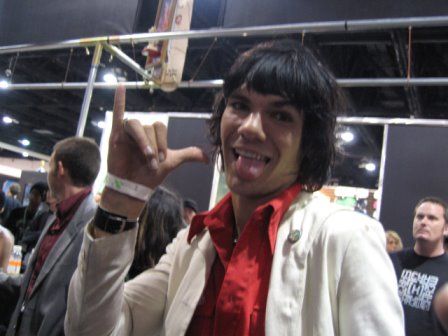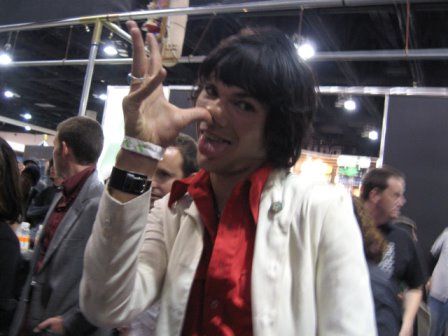 remember when anthony was in hawaii? remember? ya i saw him.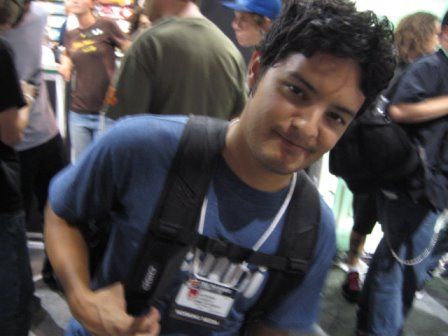 aw these kids were fanning out on shimizu. i LOVE it.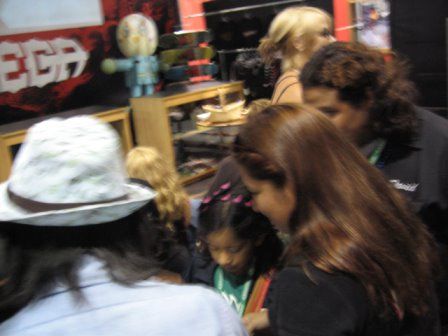 dug out with greg to get more hurley beer upstairs. trying to figure out which wristband will get him in to the mike jones party tonight.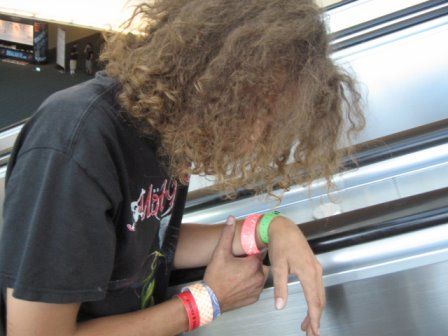 well lookie who i ran into while waiting for greg to peeeeeee it's rob geeeeee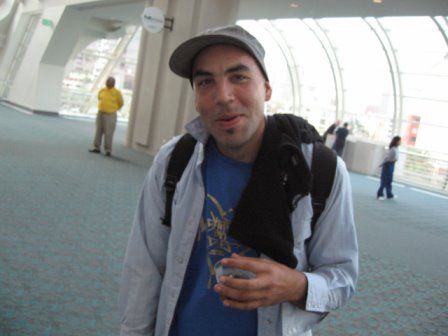 and whatwho.... wait...... who's that.... down.......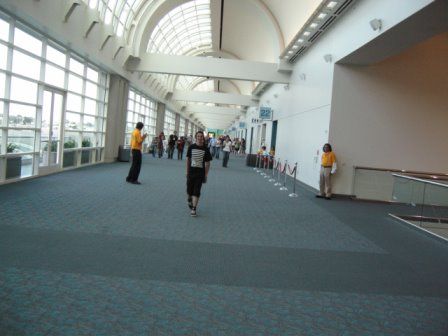 LIIIIIIIIIIIIIIIIIIIIIIIIIIIIIIIZARD!!!!!!!!!!!!!!!!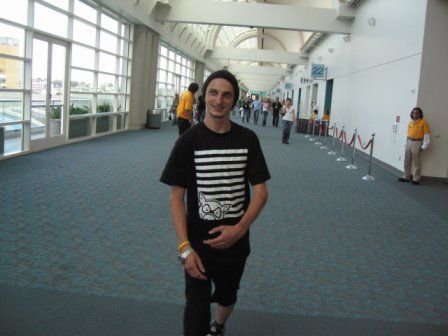 i heard a rumor that lizard cut all his hair and was back in utah and gave up skateboarding for a bisexual underwear model that he was engaged to. i guess only the hair part was correct.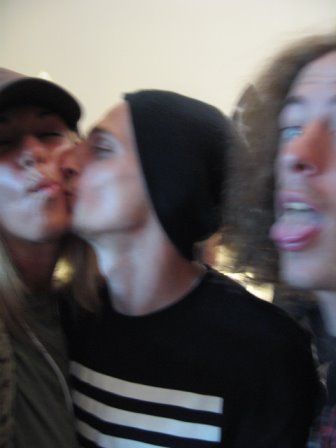 hurley happy hour was going well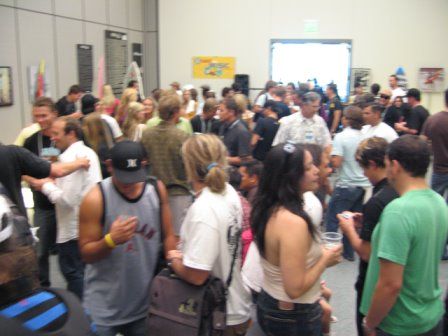 a dj at 5pm. i'll take it.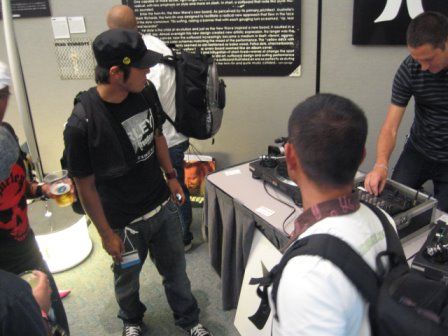 i'll take that too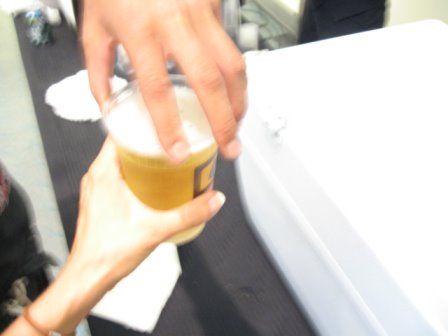 aw lizard. i missed you honey.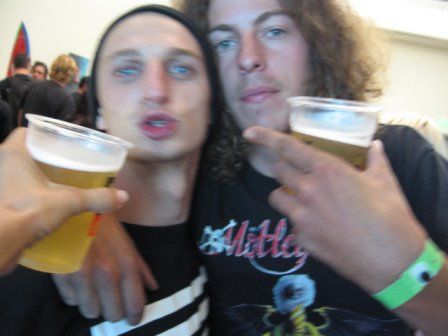 room hopping now on the quest for more beer. there was a free photobooth in the burton room.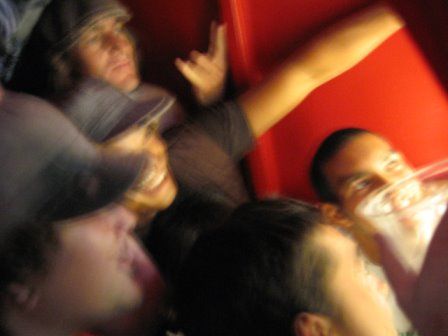 ha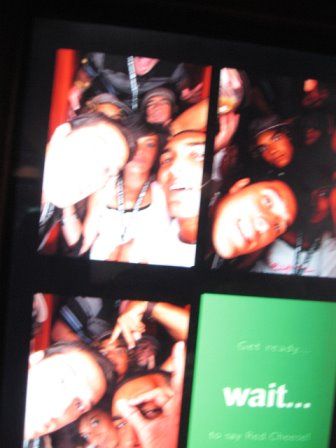 greenroom or die? GREENROOM OR DIE.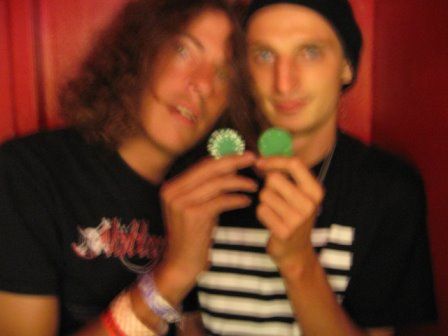 lizard king kept our photos which means they are probably in his pocket with the hair and the poker chip....... or lying in a gutter somewhere.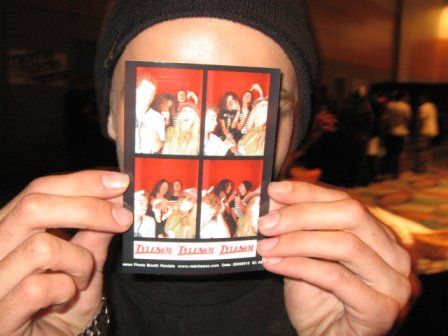 moseying around and walked by the venue for the es party later that night. found out the "band" for that entry is a pair of false teeth that corey got yesterday. trying to find them ..... was.... not successful.



he was not the only one that taxed a chair from the convention. there were certain times that it came in handy. i mean... we were going to like the THOUSANDTH floor.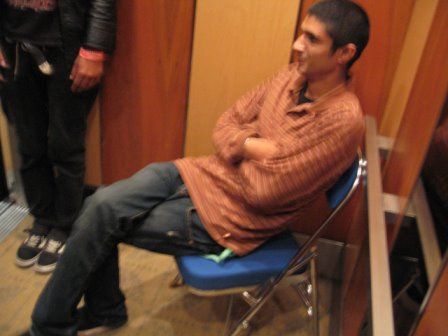 ok i'm hungery let's get to this thing already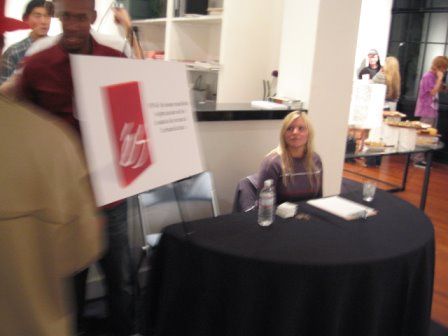 that's what i'm talking about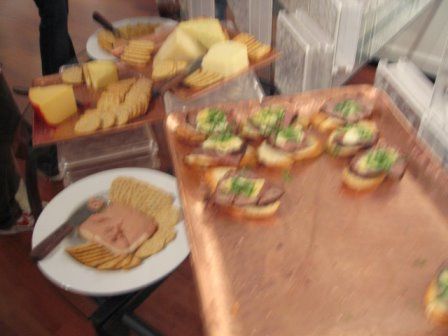 aw stoney



we were literally the first ones in there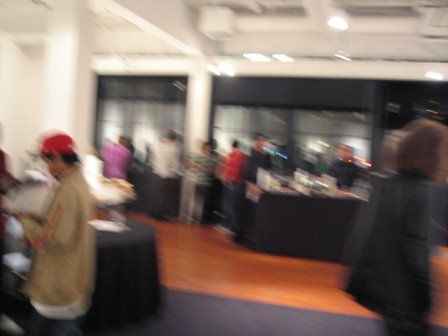 gobbling up the pupus like it was the first time we'd eaten all week. for most of us it was. haw haw. i wasn't very polite either....



silent auction for katrina.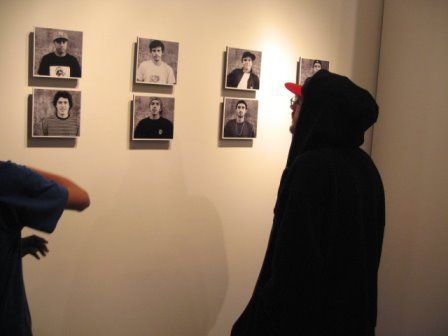 this is BY FAR my favorite shot of the weekend. HAW HAW dave but even funnier is greg back there.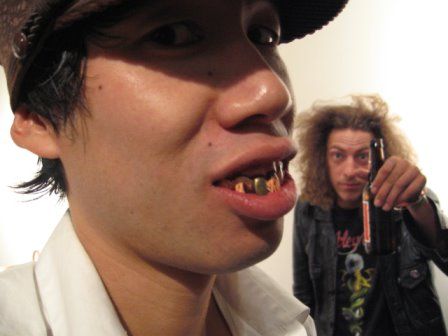 trying to remember if i paid for ANY alcohol this weekend. i guess the $5 i floated paul for beer was about it. rad.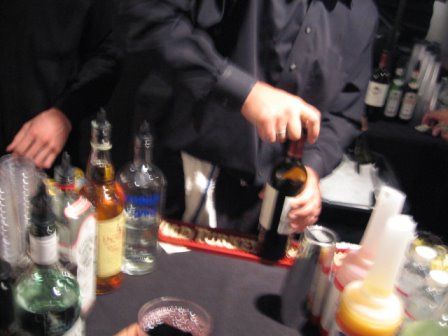 bbbbbbbbbbbbbbbbob and bbbbbbbbbbbbbbbboosh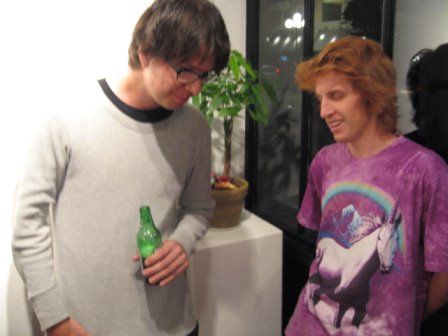 guranteed tony's trying to get more females haw haw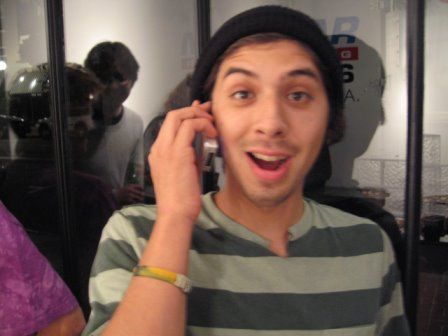 dj and free alcohol in an art gallery equals cool party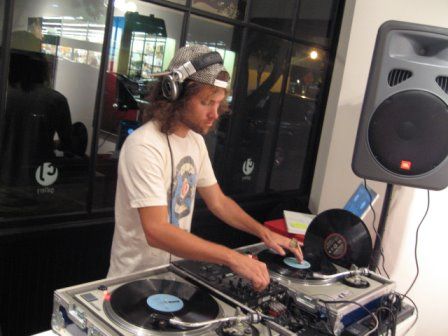 this dude on the left is, to me, the snowboarding version of corey duffel. what's funny? his friends were trying to talk shit about corey. i was like... dude, people still snowboard?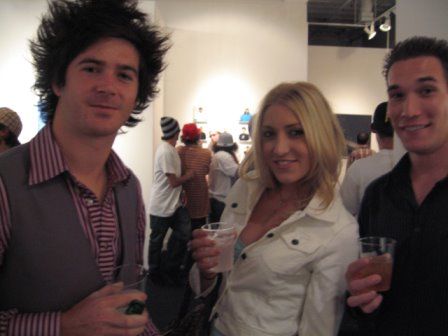 (aw juuuuuaaaaaaast kidding)

dear god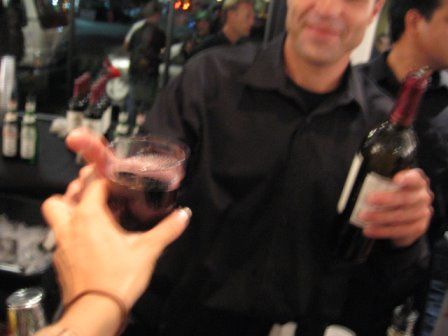 well it's nice to know you guys respect me.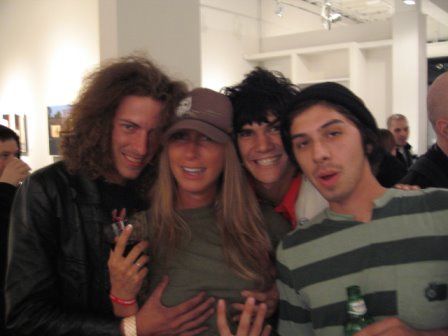 ladies and gentlemen mister justin roy. sorry. i wasn't holding still..... you know.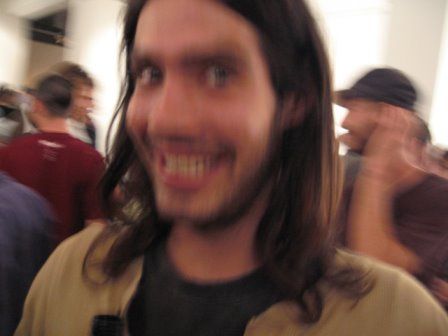 decent crowd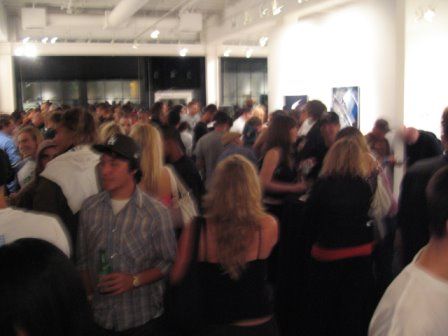 arto sequence for nina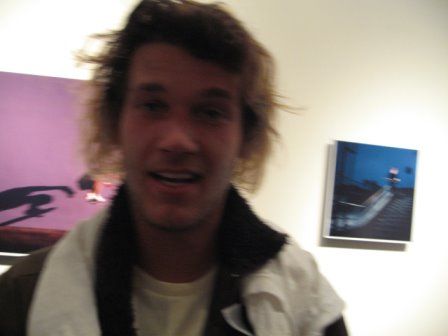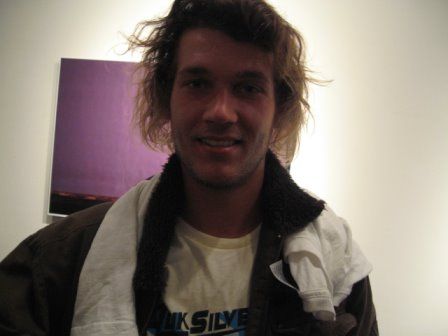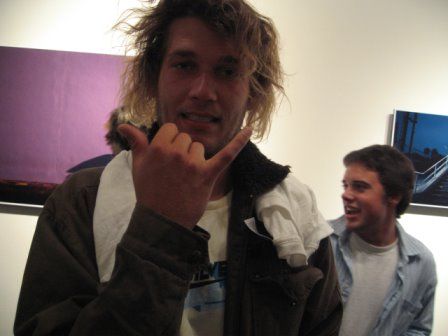 mike is with dave'sgoodfriendjeff



shad lambert dot com was cruising outside. fuck ya. i LOVE this man.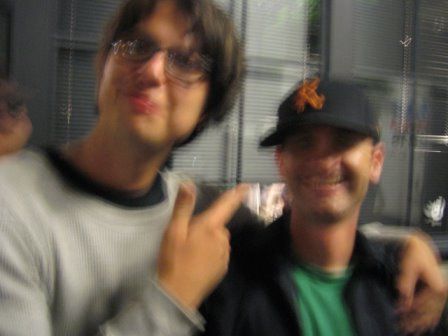 towards the end of the party i noticed the coolest ones were hanging outside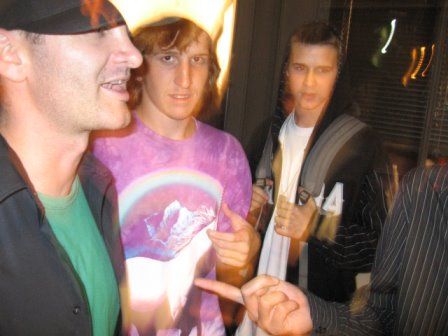 ha ha boosh told the door guy he's give him $20 for letting some people in. other people had gone outside to smoke and then couldn't get back in. i also heard there was almost a fulkl on throwdown with said doorman. ha.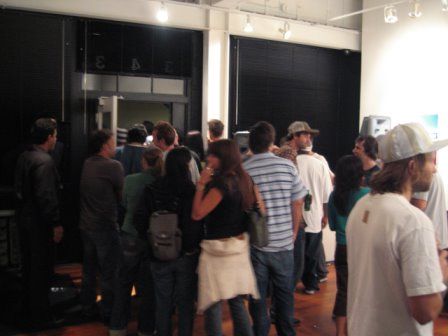 the hawaiian shad.... er, with..... shad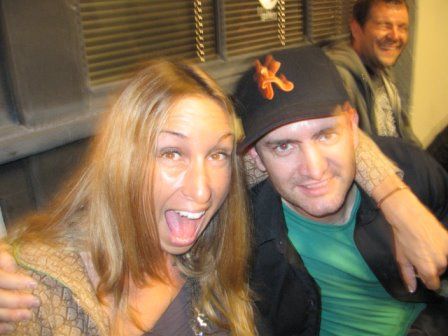 dave thought he could just walk out of there with this photo. wait. he did.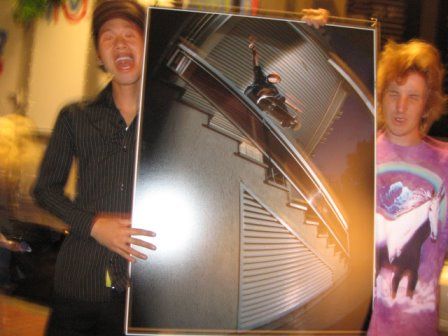 lucky for us the hilton was half a block away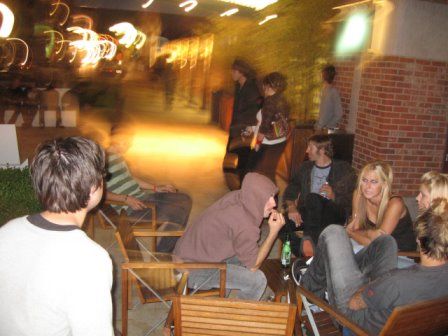 didn't know the secuence of events tonight. i remembered running in to manny and him telling me he was cruising with some hawaii peeps in room 420. i totally forgot about being stuck in horton plaza traffic with a bunch of drunk san diegans in sanae's car...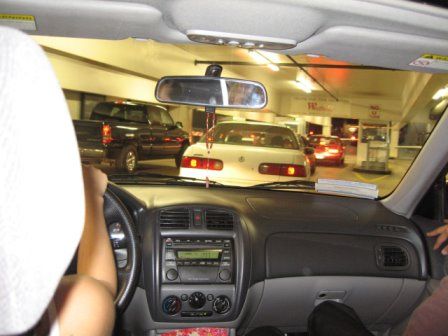 i actually got stuck tonight. decided to take the stairs down from manny's friend's room since it was only the 4th floor but took some weird non-person compatible stairwell that wound up going down to nowhere. went back up the way i came to a door with NO HANDLE. i'm pretty burnt too. then i looked down and saw red smudges all over the cement. wandered back and forth in the hallway for a while and finally had to google the hilton and call the front desk to tell them i was stuck in their stairwell. they had to call their engineer to let me out. wandered home.

next day. last day. i'm annoyed that everyone is SOOOOOO tired and "over it" today. i mean, it's only been a few days! and we haven't even really partied that hard. i was asleep before the sun came up EVERY night. this tradeshow business is seriously kids play.

hey! tattoos.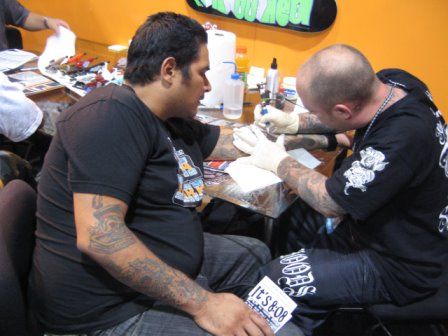 mini ramp. woah... where'd he go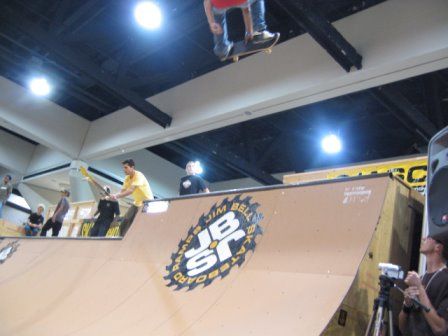 YEAH BENNETT!!!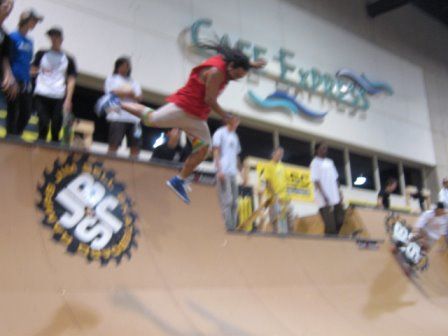 upsey daisy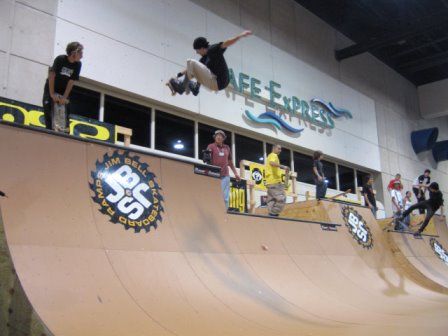 some make this shit look GOOD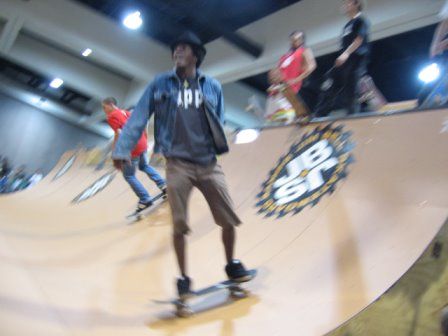 hey it's dylan! dylan's up.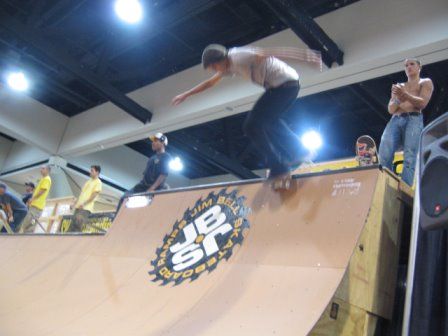 lunch with ruubs and i couldn't have asked for a better menu option. you know how i feel about fish tacos. don't you?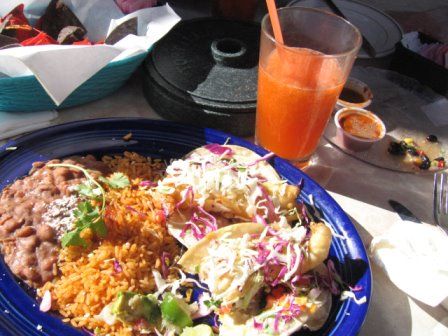 the ONLY way to drink margaritas. act like you know!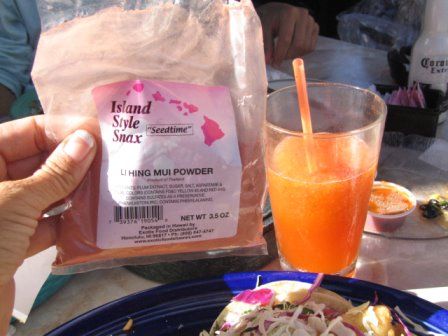 rad bar where they serve tall boys in a bag with bob for my last night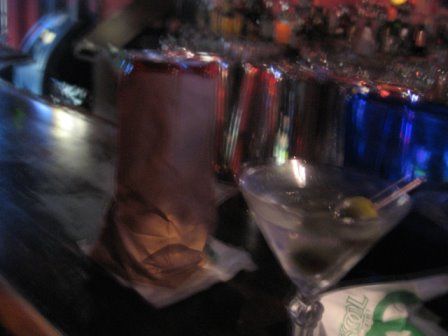 fish tacos. dirty martinis. free food. free anything. these are the things christa likes.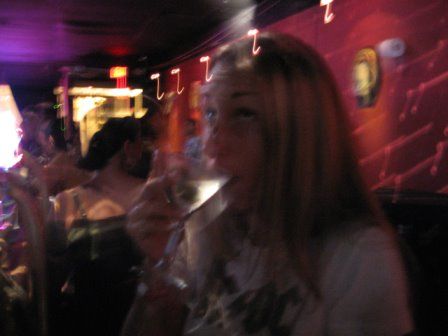 so ya. that was the trip. anyone in california i didn't get a chance to cruise with? call me! i'm back in LA next weekend. september 24-25-26. i'll drive wherever to meet whoever. sunday night is "It's 8:08" hollywood style...... act like you know!






*microscopic syllables tonight at next door. see you there*