ok this is going to be quick. i'm busy.... but HAPPY NEW YEAR! another one. damn. should i just keep doing these or what?! heh. it's crazy how many are on here now. let's get to a decade then talk.

ok what's new. well! anton glamb is home for the holidays, and as of this day i had seen him driving by me more than anywhere else. small, this island.



there's some people in town! never a better excuse to get my new most favorite and quickest track back to phat with an f... mac's chicken and waffles!



richard's sumo saimin might have been a healthier choice. if i wanted to o.d. on sodium.



finally see anton in person tuesday at next door. wait...



..ah, ok.



tuesdays at next door are SO fun now! and how cute is chris with his new hair. he totally blended in with all the hipsters that had come out to see the malcognitas



yay visitors! i LOVE l.a. people. that's danielle and ben.



joe was out. JOE!



there were actually a LOT of people out. tuesday at next door is my new totally favorite thing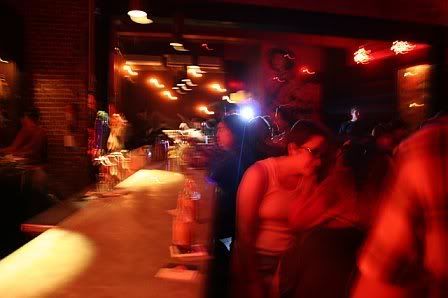 the second band was called. something. shit. i forgot. who was there? can you tell me? they were good too.



dave wilkie was SO there



yay visitors! i LOVE l.a. people. amber maynard loves don but i am in serious love with her.



thursdays maria remos sings at jazz minds with dishannon higa. we TOTALLY went.



i was all proud of myself for turning sanae on to her. i hope that vinyl thing works out. serious! I DID THAT!



me and raena were freezing in there for reals. HEY! sean...



i was really in to some of the stuff they were doing. why can't stuff like this happen at, like, 5pm so i can go all the time. WHY.



ryan chun was telling the story...



...about how the first time he ever did a real slow-dance it was with maria. TOO cute!



friday was art walk. yay! took sanae to my favorite union, as in smith's union. she loves it too.



these guys were pretty much the best thing that's ever happened to a friday night. they sang dion and it definitely set the bar for what turned out to be the best night everrrrrr.



over...



...to....



...detox!



oh! hey anton...



germ and i were doing serious camera battling this night



after my upload today i realize he had the advantage. GERM! get that shit. i wanna see your shots.



i mean, what the fuck am i doing? mine are SO not fun :(



...but the party TOTALLY was. i love the enterprise! i love the enterprise! you have no idea how awesome this night is. detox has definitely found a new place in my heart.



SHIT germ. totally beating me.



we were trying to get tim jackson. i lost lost lost.



oh ps: this is the new sign for horkllr. i realize you might have no idea what i'm talking about. sorry.



kaleihikina akaka and sanae marilla. just saying!



these two both live in new york. just saying...



so you know what's better than not getting any good pictures for a while? ahhhh... not being able to write either. yay me! this just might be the worst blog i've ever made. yay yay!



jake miyasato was running in to all kinds of peeps that also have shows on ktuh. like dave wilkie . and look! here they are! at detox!



ha ha kalei's hand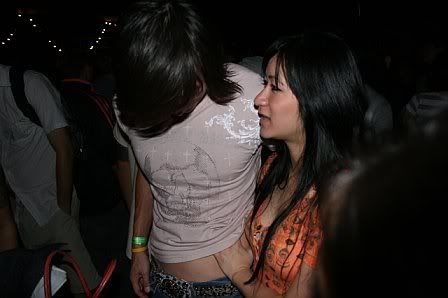 OH! almost forgot. anton glamb totally had a show at detox friday. that's why we're all here.



and in my humble opinion. let me just say. that detox and the enterprise was THE PERFECT place to house our glamazon.



it was pretty much the best night ever.



josh is beyond happy now. why? oh you know. his girl moved out here. YAY JOSH!



is this joey trisolini? i think it is. me and him share equal feelings of crazy obsessive love for colonel. me because, well he's colonel. joey because, well he gets to use colonel's hasselblad. that is... if he can find him. HA!



lance was there



oh! hey anton.



best setup for him to play EVER! i loved this to the extreme, man.



besides the shot of tong up there, this is the only thing lance is doing in any pic i have. he says it's for blair. it's always for blair.



and OH HEY! there's braxton. he's home for the holidays too. i've been internet-stalking his writing recently. it's pretty much a written path to learning enlightenment on the funnest level possible. but whatever.


aw richard. two bars in one week. this is going to be the most popular kid in school after their winter break



oh! hey anton....



kind of reminded me of mickey avalon. if mickey avalon was mickey glamalon.




saw daniel takamura on my way out. DANIEL!



saw ryan ota too. RYAN!



the night ended in the best way possible. with me and colonel listening to shaymus stories for hours and hours. i'm not kidding! BEST. FRIDAY. EVERRRRR

sorry this was so lame. i'm in a huge hurry and just don't have time to be smart right now. no time for smart! next time maybe...
ps: skyline tonight! xoxo