this is where it begins
WAIT NO THAT IS SO WRONG! this is where it was left off.
i saw this was sitting in my drafts just when i decided to make time to blog so i might as well go back in time, what, three months? bah. easy.
so anyway, this is where it was. begins. is: two lovely ladies just kicking it outside at the modern waiting for people to tell them the password "battle mango" to be led upstairs to the back entrance of addiction where this night it was a faux speakeasy featuring….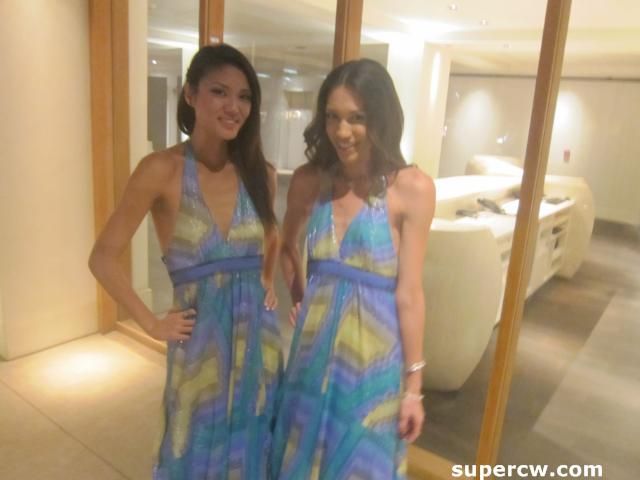 ….TONY ABOU-GANIM! and, tyler. haha it was only a few months ago but look how much everything has changed. who am i kidding i'll never stop blogging. i HAVE to get to ten years. have to. i'm an archive freak. a throwback junkie. and honolulu, we HAVE TO KNOW that tyler's hair looked like this in december: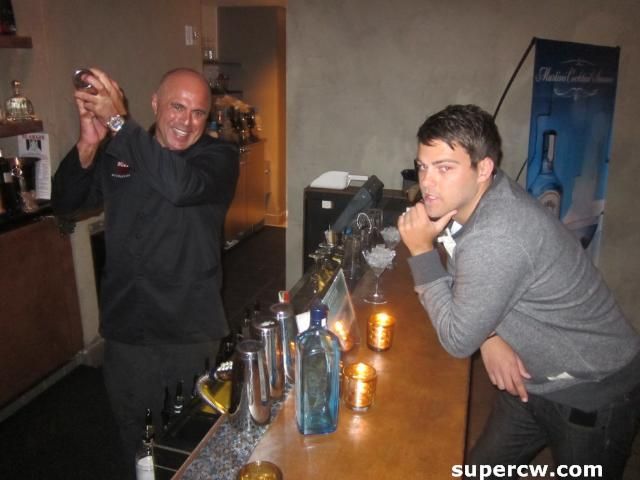 my favorite tonight was by far roxanne. so super with it this one look at that HAT and her dress just gahhhhhhhh. woman! you make me love my job. hi chad! hi joey gottesman beverage celebrity to the stars…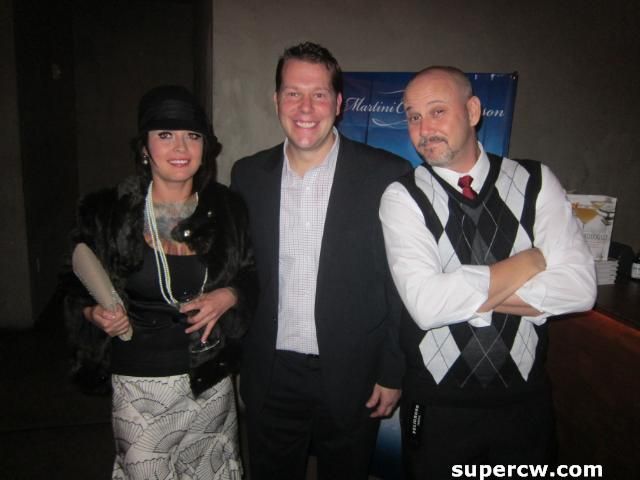 no wait, can i have two? because the jasmine sisters were also my favorite.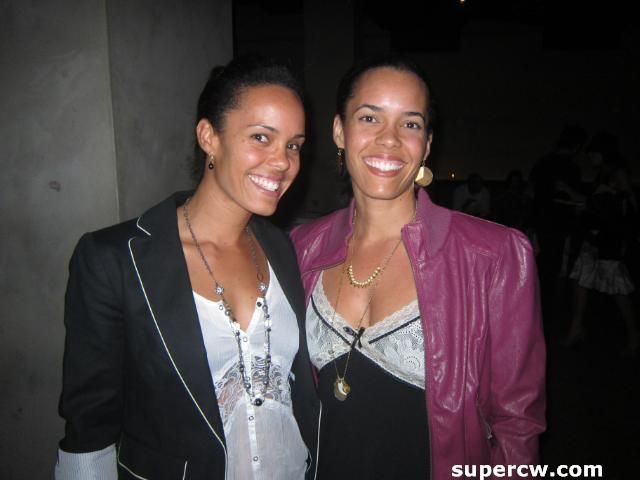 ok ok ok forget favorites all together, because MARIA the princess of waimanalo (a.k.a. HiSongbird) was home from san francisco and was able to perform for us tonight too. i have never met a female artist that can freestyle better, and her voice is like that glassy swag freestyle stuff too. glassy free styling swag.
ha looking at this now makes me smile so much. mostly because nina is here! but also because this was in december, circa before pow wow. i think jasper and tiff and me were trying to go about normal life but had a zillion things running through our minds. i don't even know how they made it to the party, but thanks for coming [three months ago] guys!
imbibe!
tina a.k.a. dj ANIT a.k.a. Best Person to Stalk Ever of 2011 teaching tyler how to dj.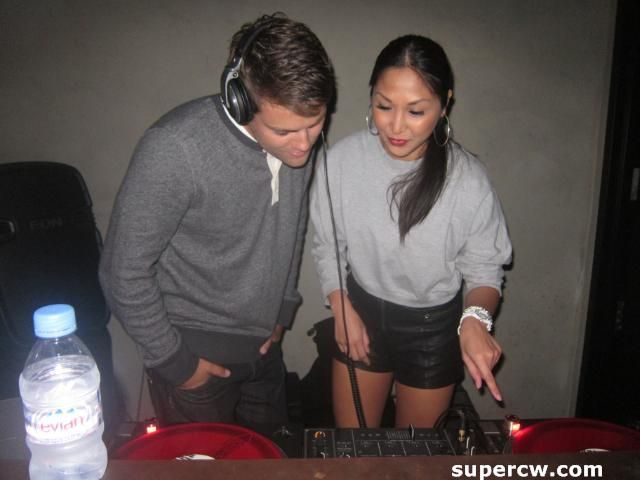 adrian and tim. hearts!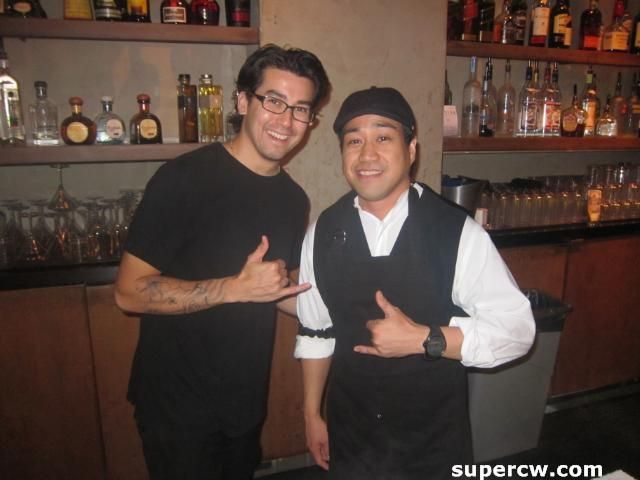 aubreygimmeticketstomorrissey with roxanne and my wife monica ivey
supercrew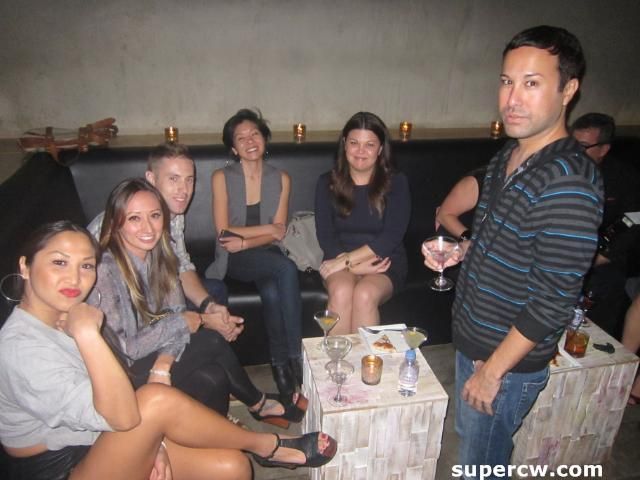 then it was the patrick martinez show which hopefully you saw or have seen by now? unreal shit man. JASPER THANK YOU SO MUCH for bringing stuff like this out here. i mean it. if i could hug you and squeeze you enough for everyone else i will. or i'll at least ask amy to.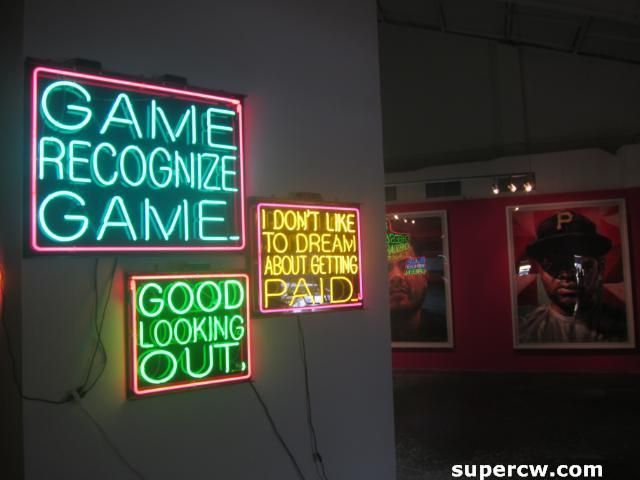 ha then it was another unmissable event that i missed blogging about. the aloha stadium annual christmas party at v lounge.
second annual actually. if you don't know about aloha stadium in honolulu i'm really not even sure where to start. i guess their twitter is good enough really. try get acquainted. it is well worth it. think of their christmas party like everything you would want to do at real christmas but can't. drink too much, yell too much, get naked too much, give gifts that are pornographic too much, smash cake in each other's faces too much, wake up not remembering really anything too much, et al.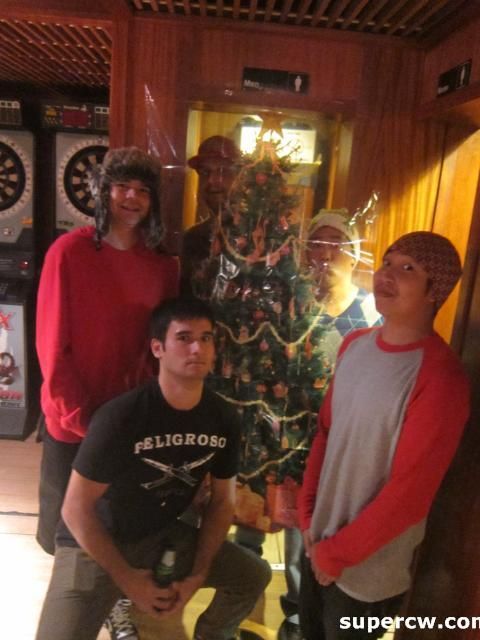 what else. oh! went to visit timo at afternoon delight: one the best radio voices doing one of my favorite radio shows in the world. the WORLD! it looks like i was there promoting the best ever so i can guess my state of mind at this point was sheer panic. i was really freaked out you guys. that warehouse was so big. SO BIG. i was thinking about putting invites under every doorstep in makiki at one point. thank you to afternoon delight though i'm sure this helped out the awesomeness that it turned out to be in a really big way. xo.
ha. this is the grand opening of the standard.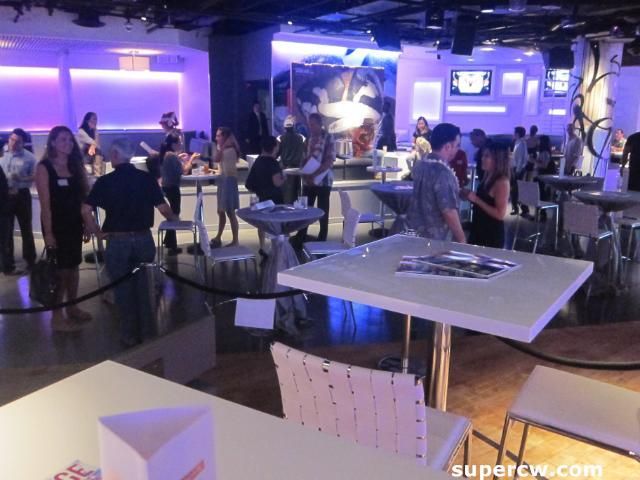 i remember how excited i was this night. i was pretty much slobbering all over the place. ask dani. i LOVED the pillars that slick painted! i mean come aaaaan. who would have ever thought that ocean nightclub would ever be looking as sick as this? not me. i really love it. and slick? i'll just tell you in case this kind of art isn't your thing: he is a big deal.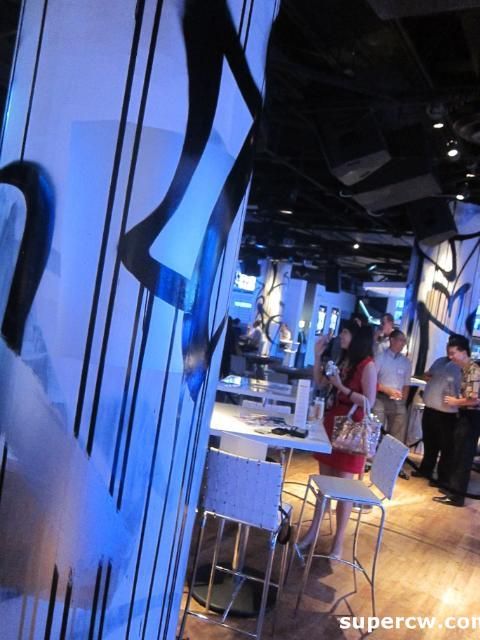 so just in case you haven't been here yet, this is what it looks like now.
COOL HUH!?!?! i love it.
the modern snagged compose as their music director, the standard gets baby jami as their head DJ. love it love it love it. he didn't want me to take a pic of him unless i was in it with him. don't love it don't love it.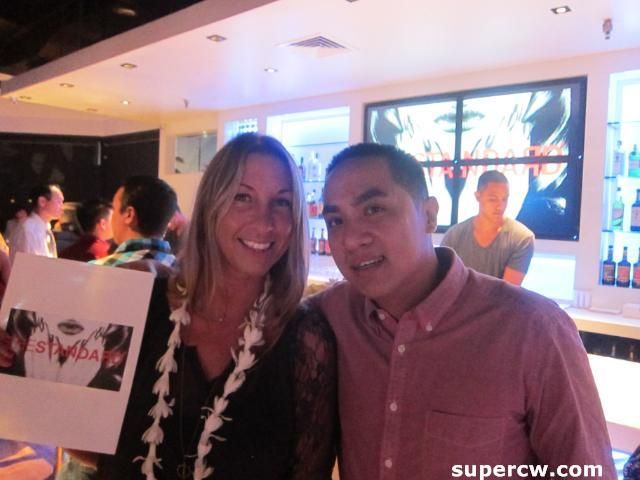 met taizo braden for the first time ever in my life tonight. cool kid. hi jason hi dani.
rox was there, keeping the vip area all scene-ie and stuff. and you remember jami.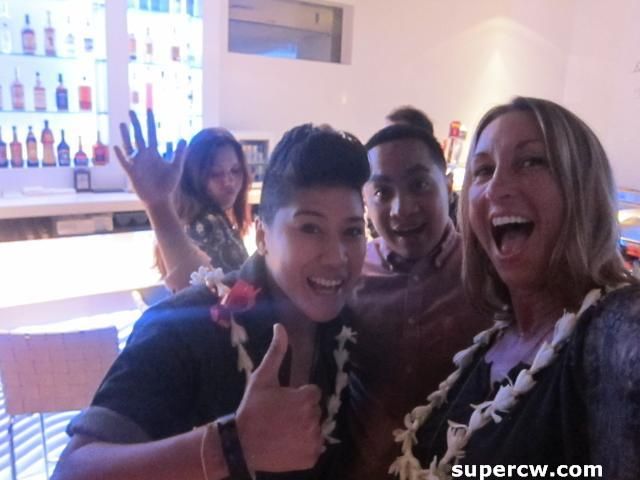 we brought all 40 of the pow wow artists and media here in february and they did the most kick ass dinner for us. then we can for the after after party too and danced our faces off. thanks for always taking care and being so cool, mike. I SERIOUSLY LOVE THIS PLACE.
hi guys.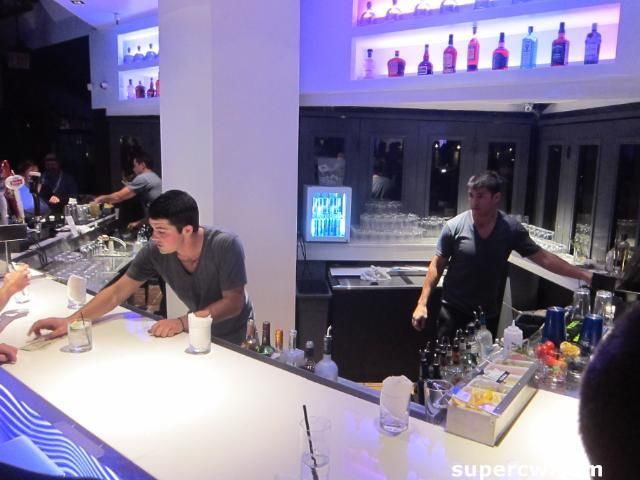 just showing more of the slick-bombed pillars. i was obsessed with them. IT'S FCKIN SLIIIIIIIIIICK!!!!!
it's hard to tell in this pic but these are the vip tables they have that are right over the dance floor. they can also be a stage. i've seen both.
chuckling again to myself looking at these vip cabanas. they look so sweet and innocent now. cabana virgins. if they only knew the havoc that was going to be wreaked over the next few months….. cc @danielgray @soja @me @playboy @risingsons @powwow @prettymucheveryonebynow
hi travis hi tracy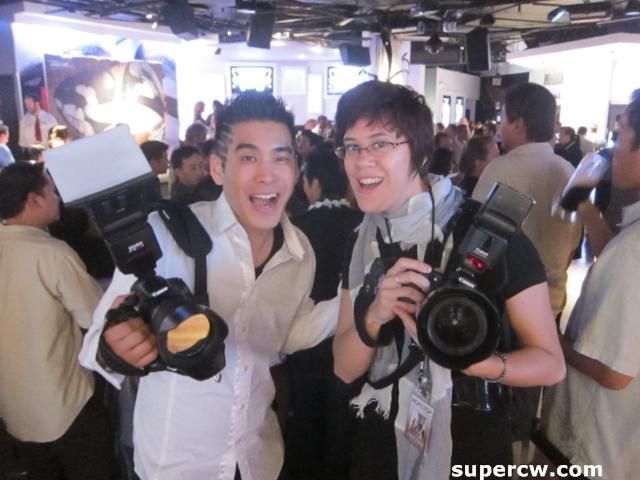 hi micahnoidontwantogotothemajahrajah hi jay hi jay
changed micah's name to mine. i liked his style situation tonight.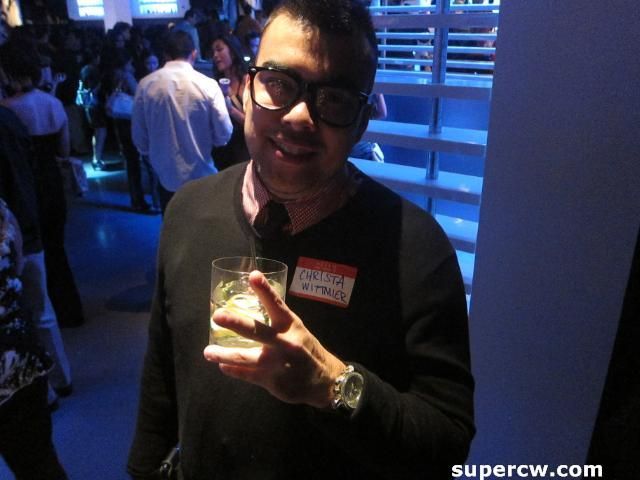 i pretty much can't live without an ablan in my life. i neeeeeeed them. jay and jami for life.
saw the business card thing when i was trying to make ninja out of there and had to do a double-take….
….DJ SOUNDCHECK just didn't see like the networking sort. but then again, he is still somewhat new here. HI RYAN! omg you look super different three months ago too haha.
welp. here it is. the warehouse. this was when they were about two thirds of the way done painting it. it was the night before the party. i don't remember what we were doing. wait i'm pretty sure i know what i was doing: freaking out.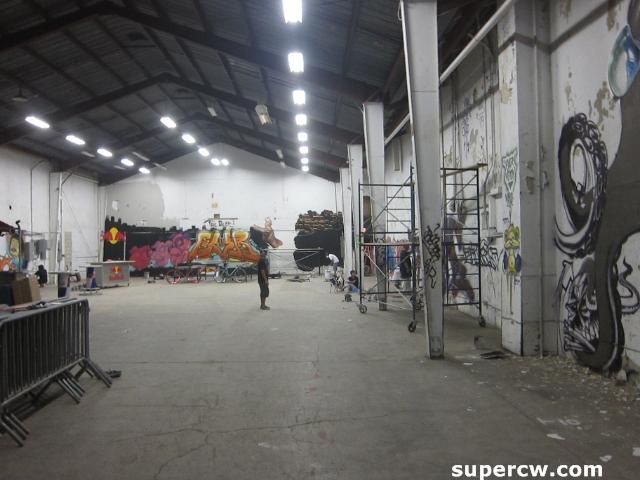 then i walked inside and was immediately calm. estria has that sort of effect on people.
prime brought some of his kids from the 808urban too. love.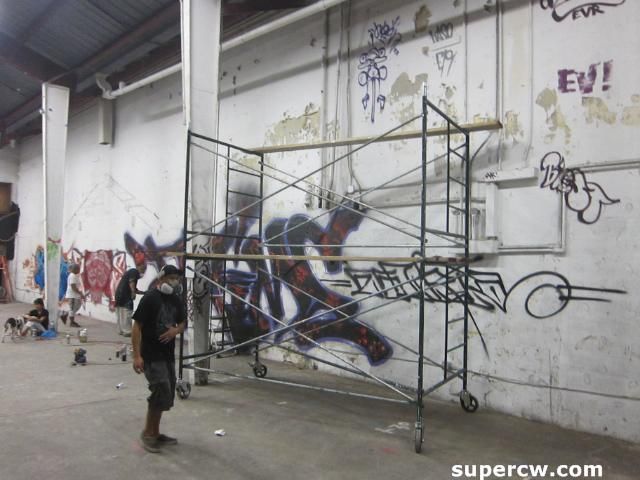 we had a lot of work to do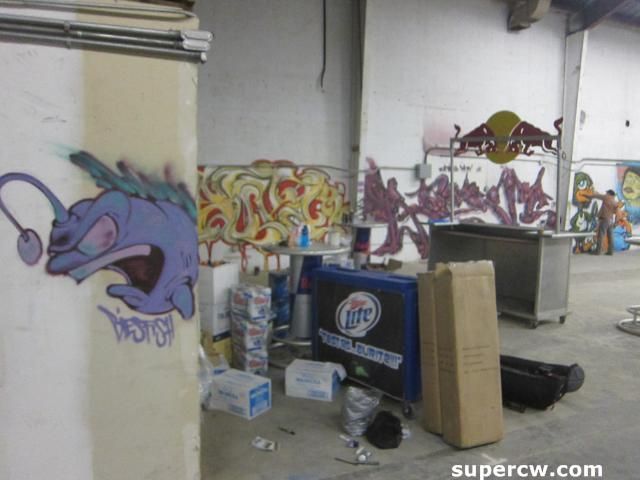 ryan making me a supercw. i was beside myself.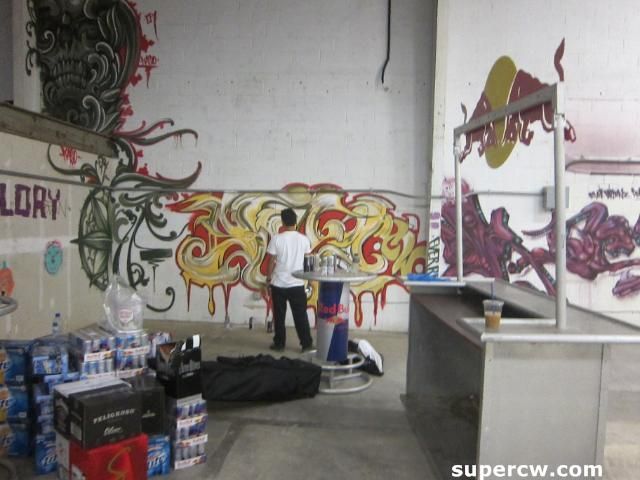 this place is frighteningly big. i couldn't walk in here without freaking out a little each time. i'm even freaking out now three months later and i don't have to do anything in here until, like, october.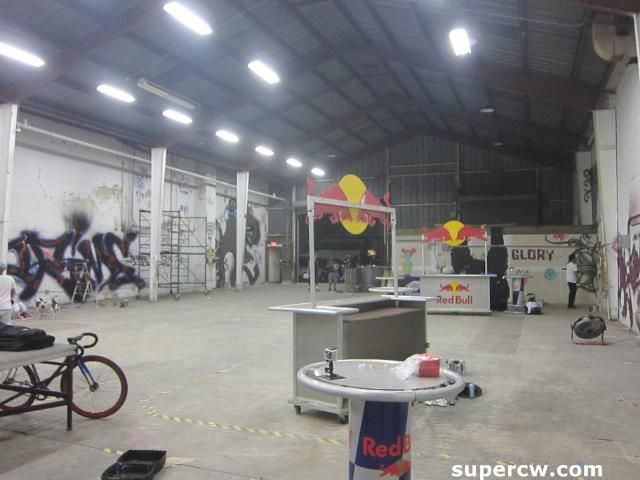 yes i said october. we have the date set for the next pow wow fundraiser as october 6th, and it's going to be here. only FANCY :)
kamea's auntie namba is going to chair. you heard me. it's going to be done RIGHT. i'm so excited. and scared. mostly excited. speaking of kamea i love you for painting this. in a day. unbelievably amazing bru.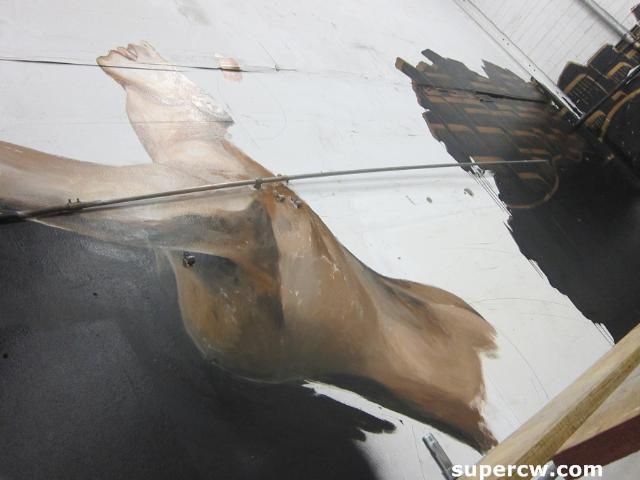 some of the ever ready was still painting with some of the ckaweeks. we had some of the beers.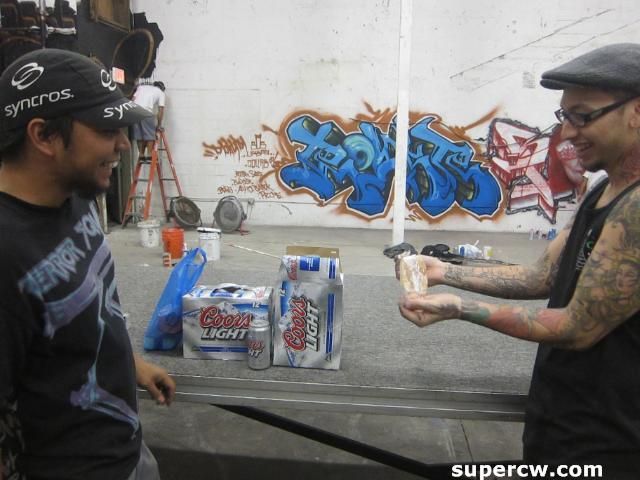 LOVE estria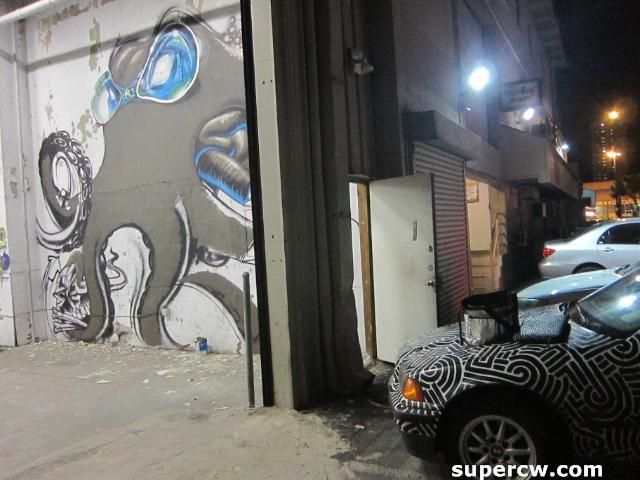 hi justin
oop. then it was go time. almost go time i should say. ps: if you've ever wanted to see the model dressing room at the best ever well consider your dreams coming true RIGHT NOW.
i really have no idea what was going on but that's jeff gress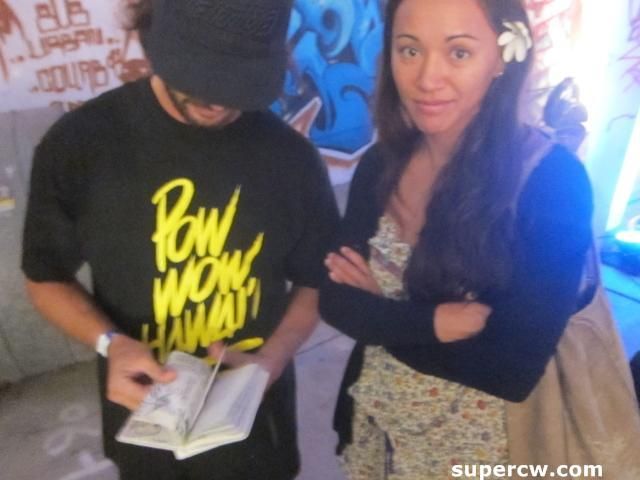 ha. love you guys.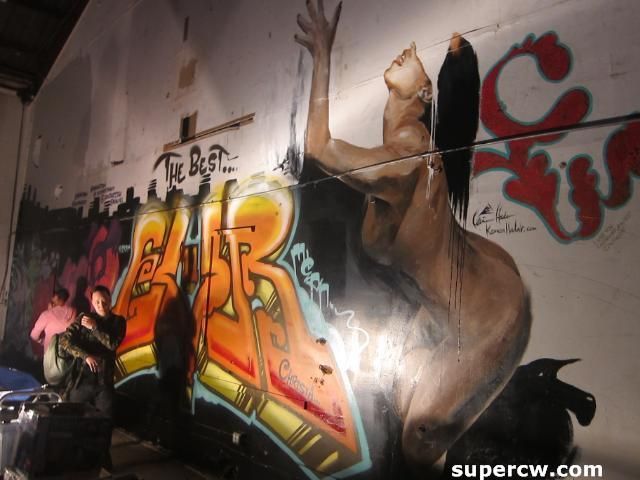 the pow wow merch booth! we raised money tonight!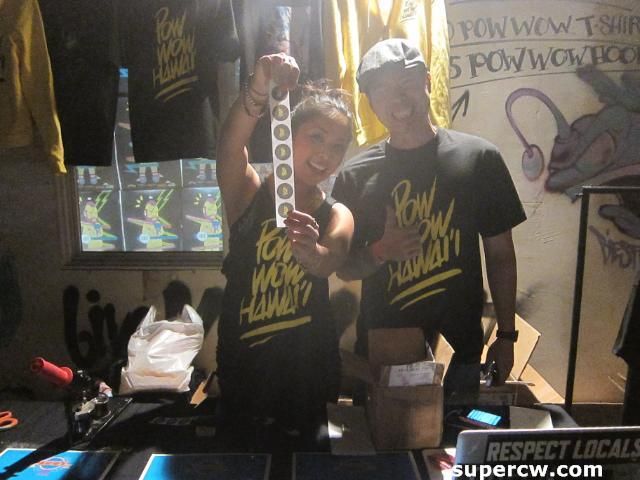 and i'll never forget mindgame's post when he arrived to the event:
"What's the opposite of a sausage fest? because that's what it is here" at the Best Ever
did a lil throwback to the 2009 warehouse bday with a matt bruening show. love how far you've come baby.
dayna was like "i'll do the fashion show for you" and we both were like THANKFCKINGGOD! one less thing to think about. and she thought of everything. hi mikey hi rob hi aaron hi mark hi travis. thanks for making it look all press-like.
kelsey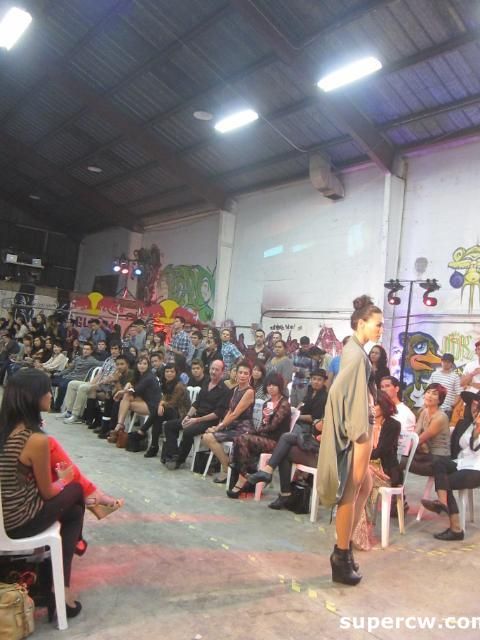 tried to get willis spots and marc. didn't really work out.
hi jonahmollysarahmonicaiveymywifeyheidimarthacheng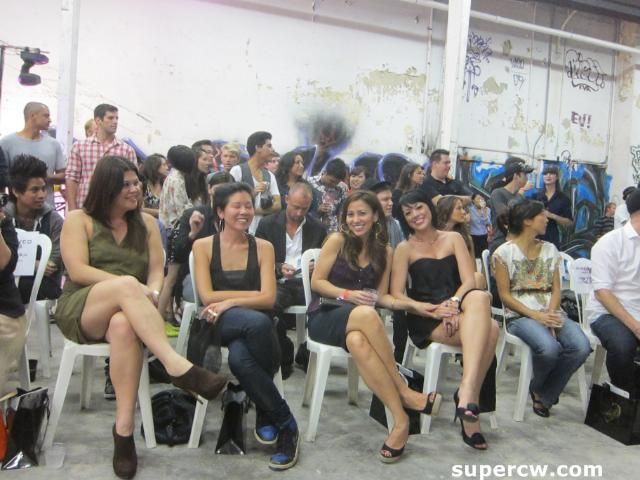 hi kelsey
there's been so much about this show but i think my favoritest thing was the milk & honey thing. MATT I LOVE YOU FOREVER jessica you too and the models and dayna it really was the best ever.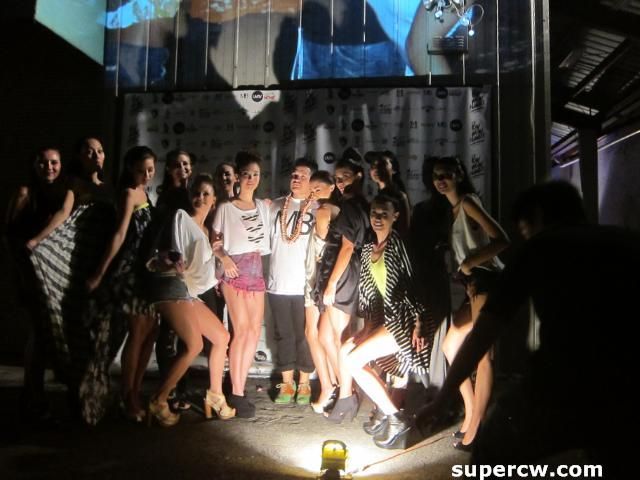 this really sucks that you can't see but that's zana with chuck and paul. so o.g. this pic.
haha yup. those are all the pics i got. the party was amazing. and over early. then we all after after partied at the modern like the most unbelievable way ever. thank you to grace for finally going out for a drink even though you never drink OR go out and thank you to ddk for driving all the way from the north shore to get there to have a drink in your shorts and t shirt and thank you to justin for passing out while still standing up for about two hours in the lightly lit area behind our booth where the hot girls are supposed to dance and thank you to me for living to tell the tales. best ever ever.
say hello to my saturday morning. only kamea will truly appreciate this photo.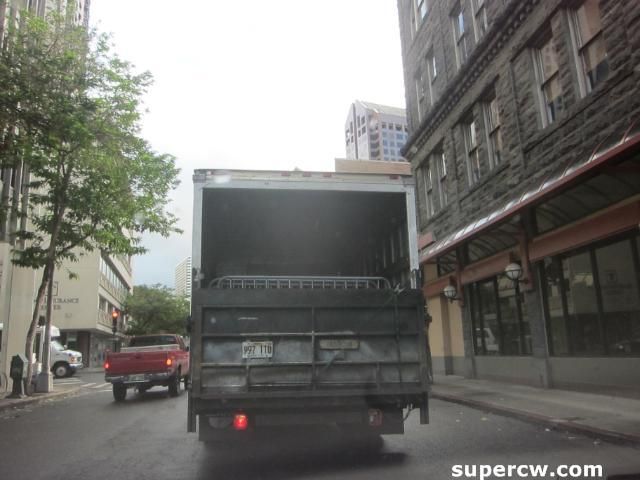 i'll just tell you guys it was because daniel lent us his security barriers from soho to save us like $700 to rent them but it was only me and kamea the day we picked them up and putting allllllll of them in to his truck from inside the club on fort street mall was extremely tedious and back breaking. it seemed like it would never be over. we decided to make my annual birthday event an annual pow wow fundraising event starting this year so i got the help of 6 amazing people for something that i would normally do by myself. i just don't think any of them signed up for THAT. so anyway of all the cleanup we were dreading the following saturday was those damn barriers, but when i went there in the morning to meet alsco who was picking up the other rented stuff – lights and furniture they said they would help me get them back to downtown. all in one quick and easy trip. in this nice big truck. it was the best day of my (and kamea's) life. so yeah.
then it was back to cocktailing. work as usual. not trying to be like this but i seriously do have the best job ever. this was an orange cocktail something that justin made. i really can't remember now sorry.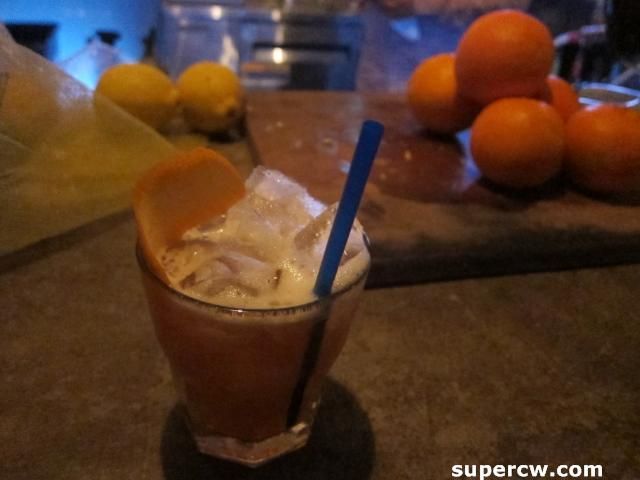 oh! it was showdown tonight. this must have been the finals actually. it was december. and there's a red carpet. and look, ha i'm super early as usual.
i always love the films at showdown. one out of every three or four or so.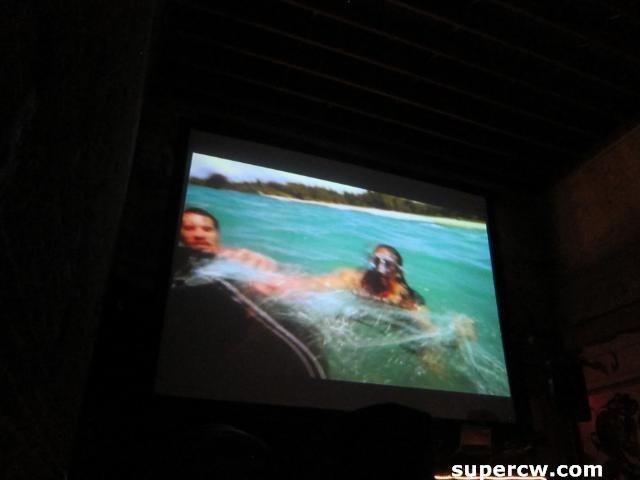 ah. a shake & pop night. third saturday in december. WAIT IT WAS MY SHAKE & POP NIGHT! hi delve!
bumped in to the rising sons. this is back when i was still just a lurker. didn't really know any of them except matty wong. like the rest of the city, i wanted to know all of them. i wanted to be able to be on text funny pictures or things that pop in to our heads go out for drinks or food stay in for conversations terms with them. but i wasn't at this time. I AM NOW SUCKAS! and i'll give you all the inside scoops on it: they are even more awesome than you can imagine. congrats on getting one of your films in to the festivals this year, it deserves it guys. i decided to go cheer on compose at the 3style instead so i'll be missing it but can we still be friends?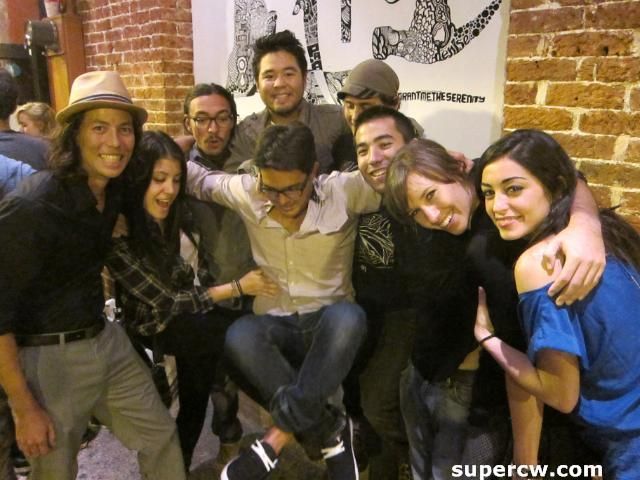 more work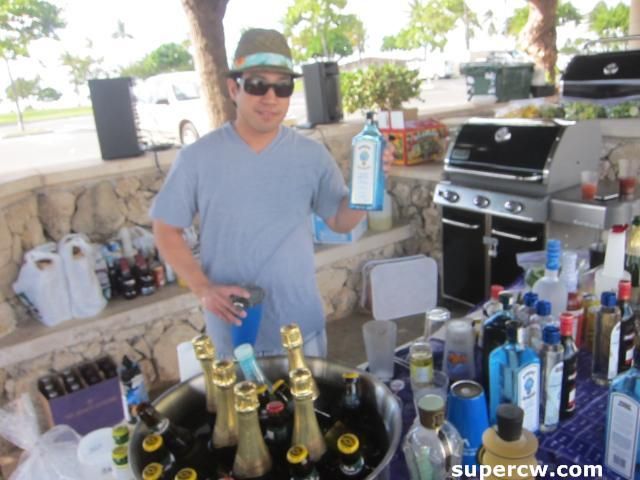 we're on the pier in koolina. about to take everyone on a bombay sapphire sunset sail. hi kara hi shanel.
kelii and mark noguchi cooked for us JUST OH MY GAHHHHHHD.
it was a really good day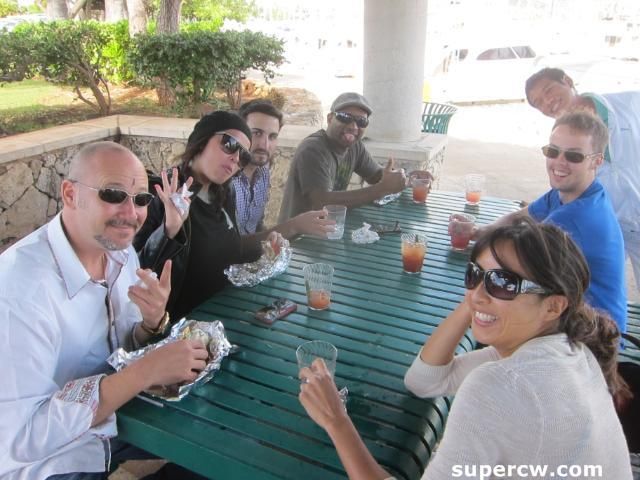 mike prasad was in town from la. so he got to go. hi martha hi aker hi roxanne.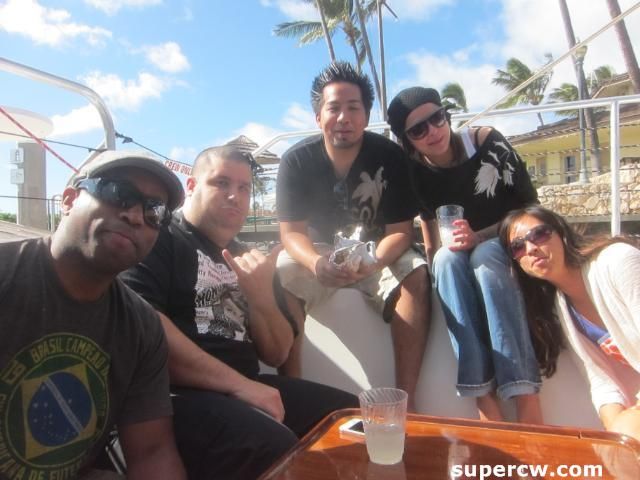 BOMBAY sapphire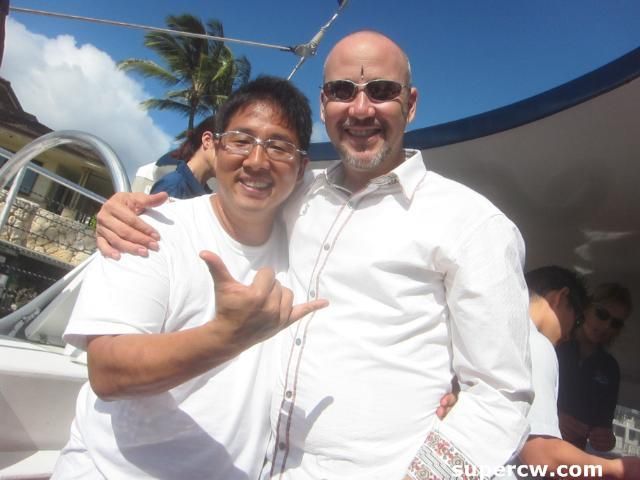 it was december. we saw whales.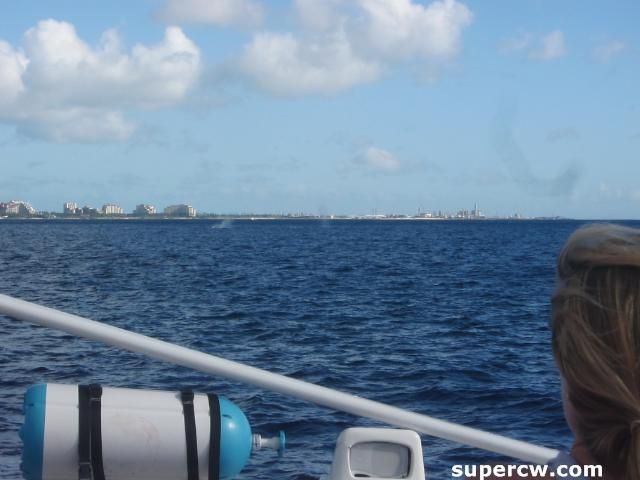 hi tahiti hi aiden hi kyle
the whales didn't give a shit they just blew and blew and blew. they came too close to us, if the coast guard saw us they would have been mad. it really wasn't our fault though, it was the whales.
i hope you saw the mxlgy.com wrap-up videos? so sick. if there was ever a link to click that i post it's those videos. they are super sick. thanks for coming to hawaii from la and doing all this cool cocktail stuff, mike.
GET AWAY FROM US WHALES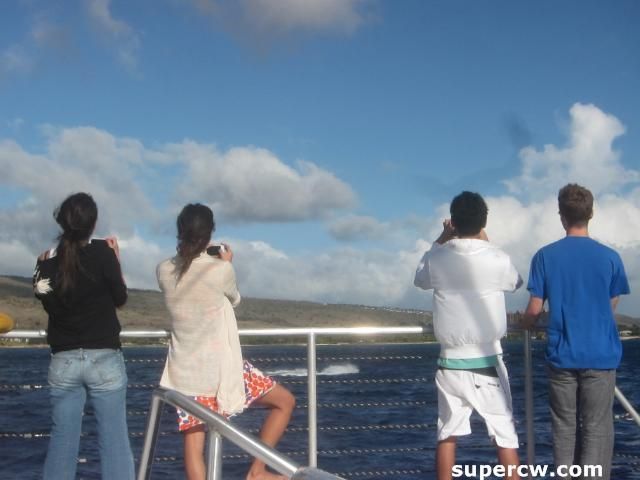 so ya. this was us.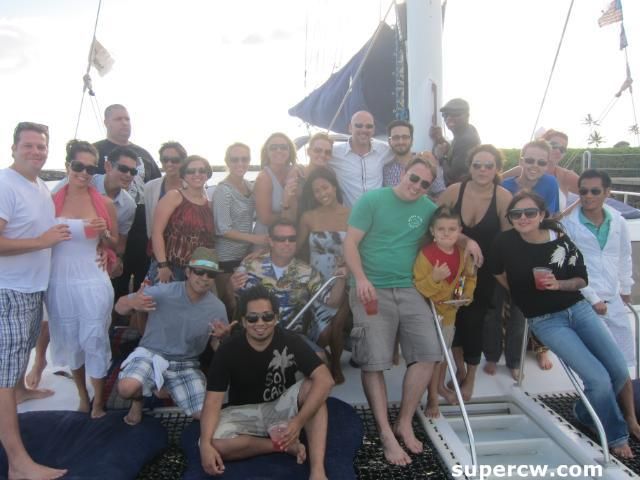 and this is dave newman
and we are at nobu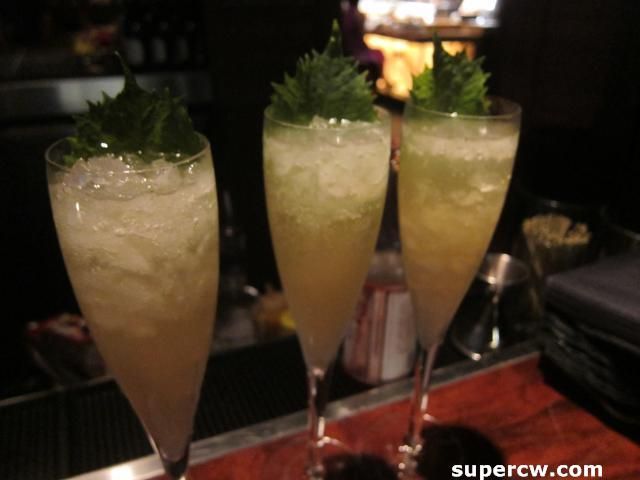 otherwise known as anyone in the know's top 5 for places to get cocktails. maybe even top 3.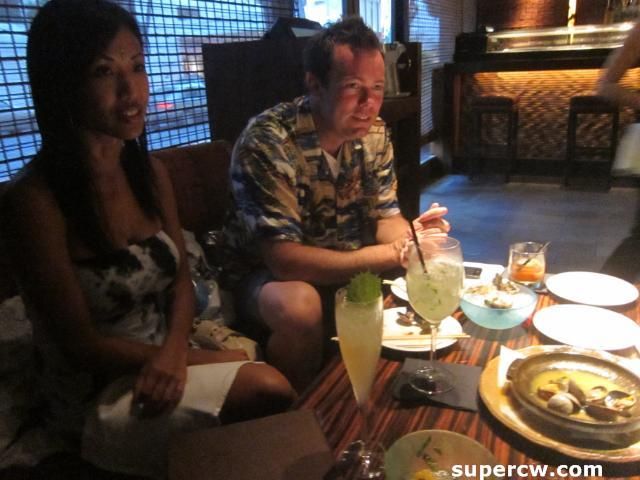 and this is jess. i am now at the surfer bar on the north shore.
to see matt costa. one of my favorites from back in the day.
i love the surfer bar it was a really cool opportunity to see someone like him play. worth the drive to the opposite side of earth the island.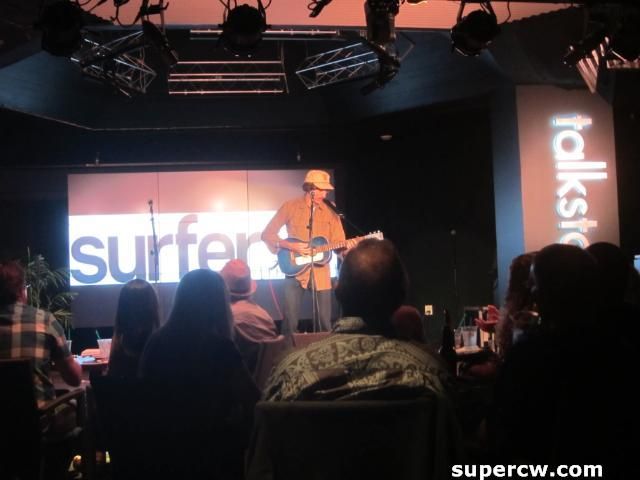 <3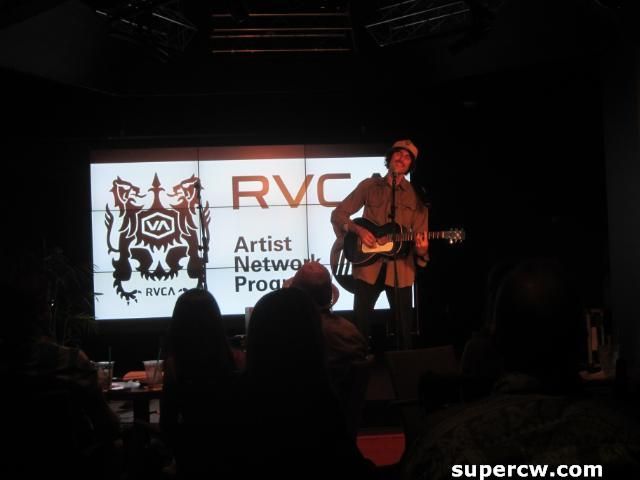 damn how long IS THIS POST. i was at the surfer poll awards too. fun party.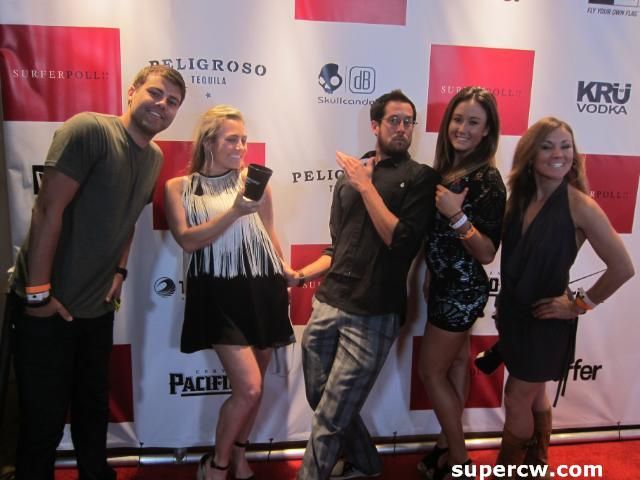 mark healey the best big wave surfer fisherman in the world
best margaritas ever tonight….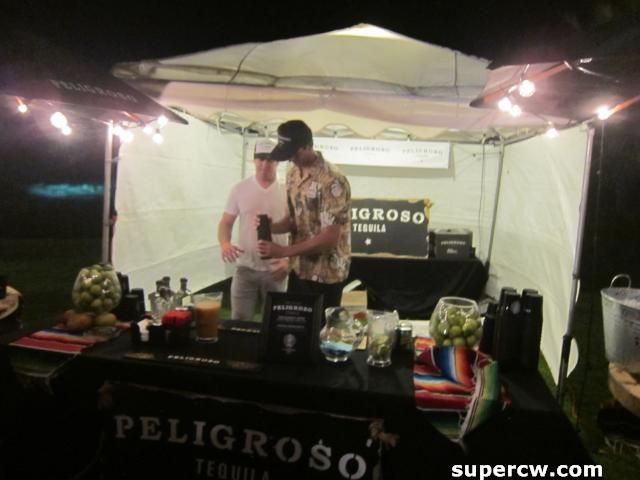 ….thanks to christy farias and baby russell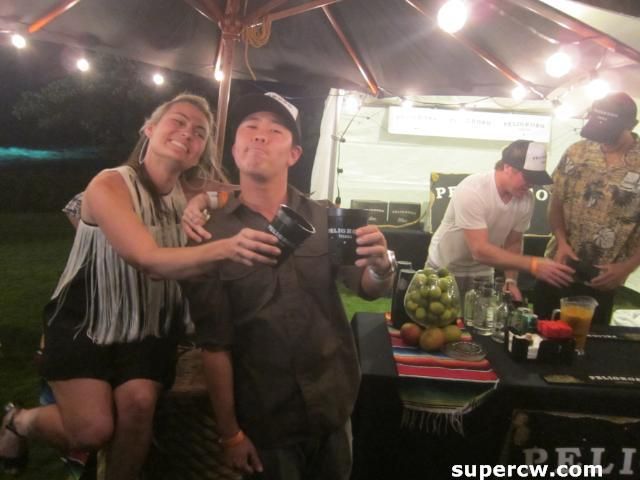 ha that vodka comes in a stainless steel water bottle thing like that you can take hiking or biking or running or something! ask us for it :)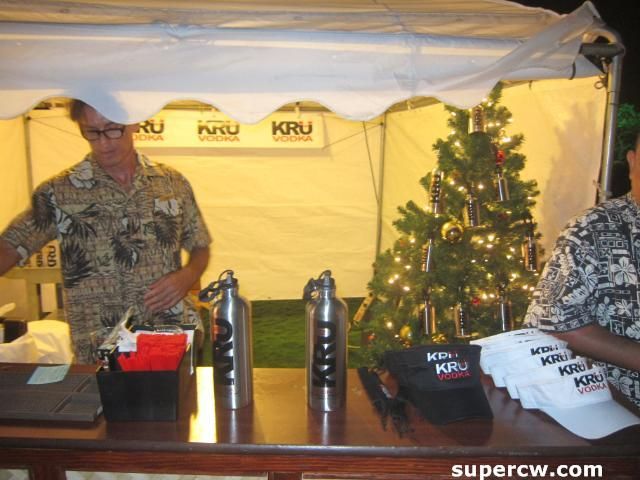 surf events remind me of the skate events i used to go to. lots and lots of men. any girls is awesome. groups of girls is beyond awesome.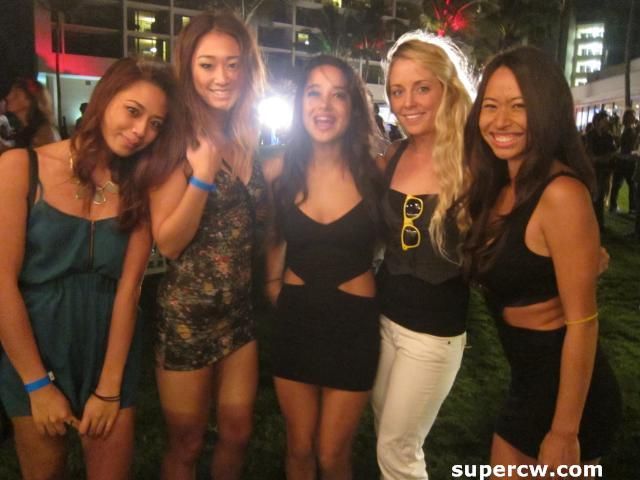 hi chris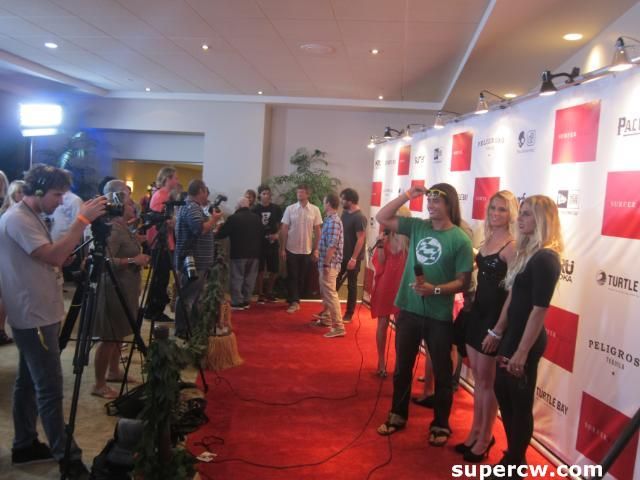 congrats on nailing all the wins for come hell or high water dave i finally saw it and it's AMAZING. hi crystal!
thank you also for putting chris kalima in it (you know i was going to say that)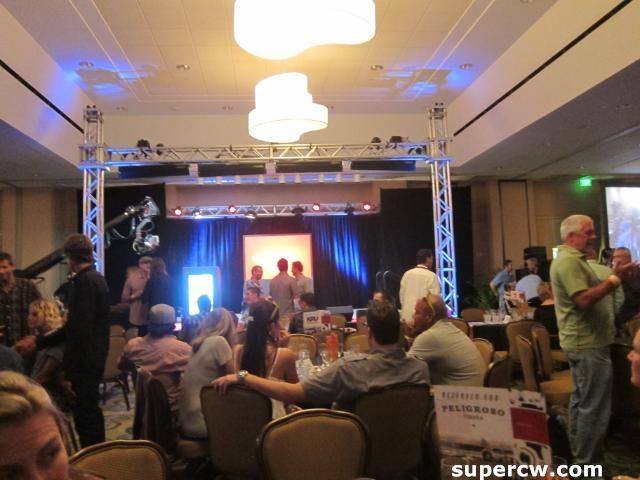 gowbow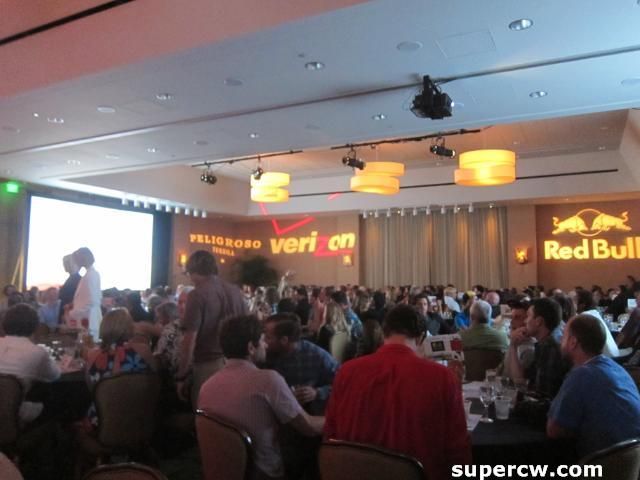 mark sat at the peligroso table because i think he is actually an official team rider for peligroso. like, it might even be on his board. he rides for peligroso tequila. peligroso tequila has a pro. HOW COOL IS THAT?!?!?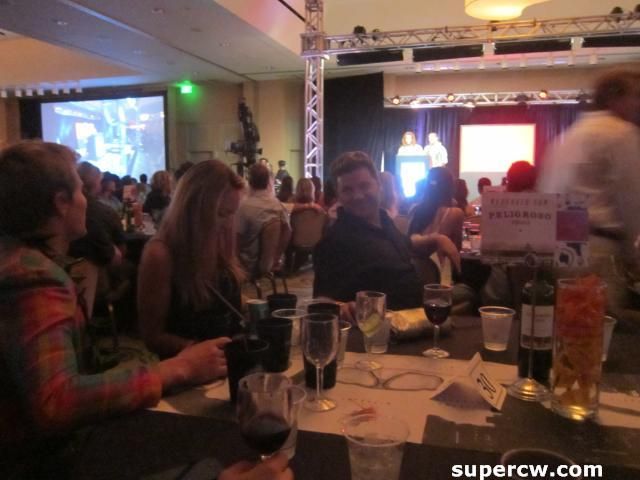 the irons family on stage, was a very much needed moment for everyone in the room
zana! JORDY SMITH!!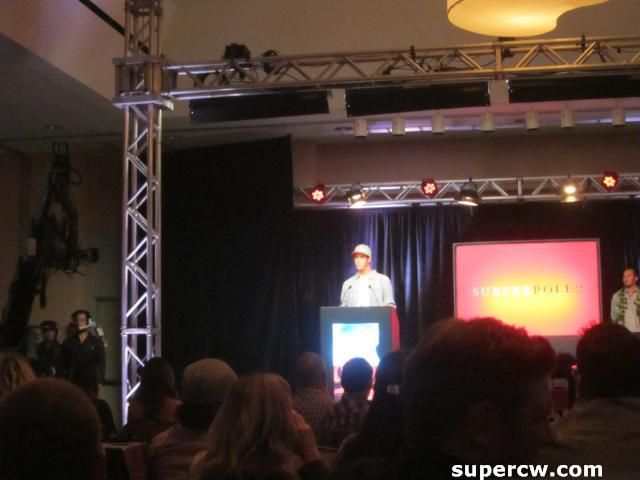 come hell or high water winning
then we were back at the gallery. finalizing details for the big pow wow. ha kamea you look really different here. if there's anything i notice about this and three months ago is all of us had much more hair.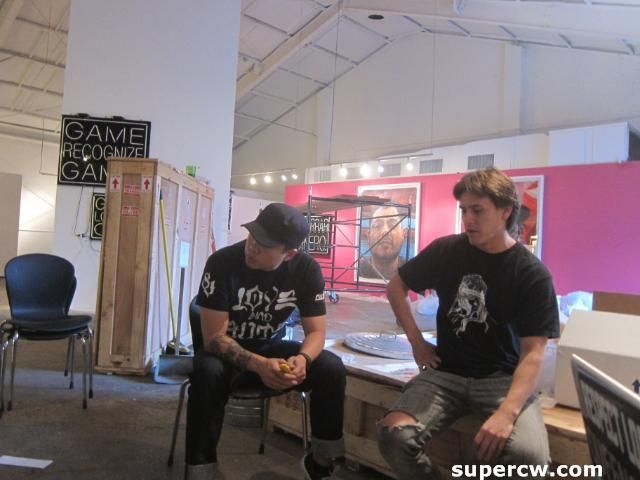 three months ago it was christmas.
at the kahala
and it was blue in the nightclub at the modern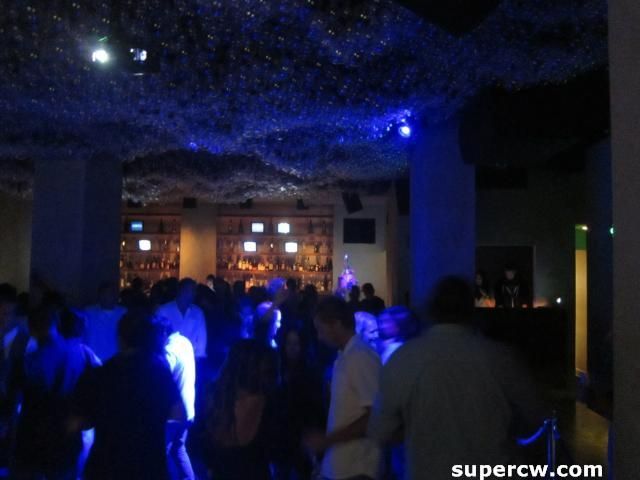 and tina was teaching savi how to dj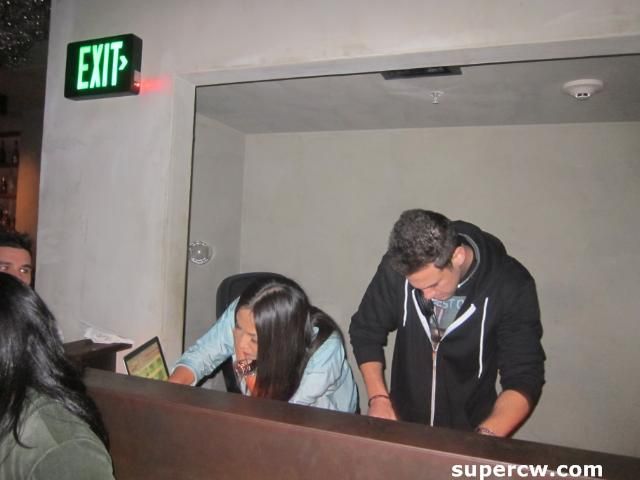 and it was MY FAVORITE IT GIRL KATRINA'S BIRTHDAY!
this *just* might be the never-ending blog….. i know for a fact i've lost anyone who was reading. i'm kind of losing myself too. i need to gooooooo. how did i ever do this? hi beats.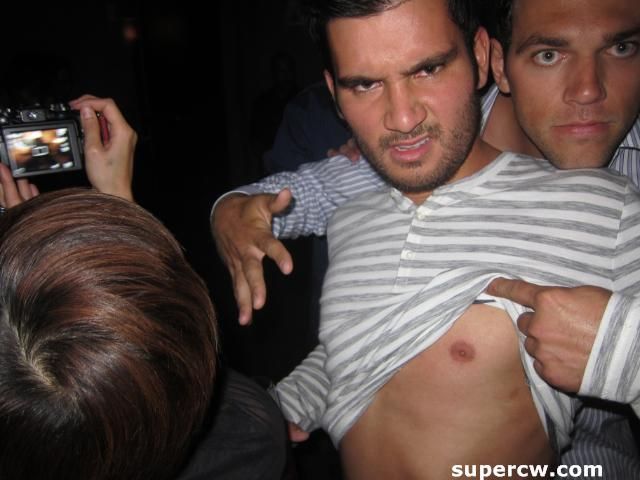 that's a german (?) dj but i forget too. he's super famous. shit. but look at him. LOVE those socks.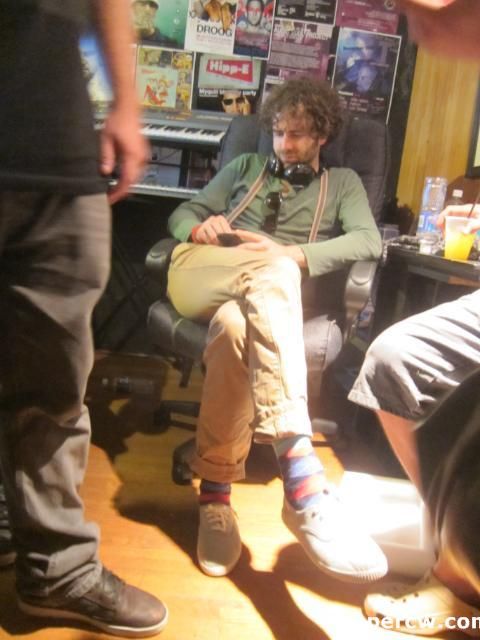 what's going on. oh, there's derin.
HA! the STOLI BEACH CLUB!
hi angelica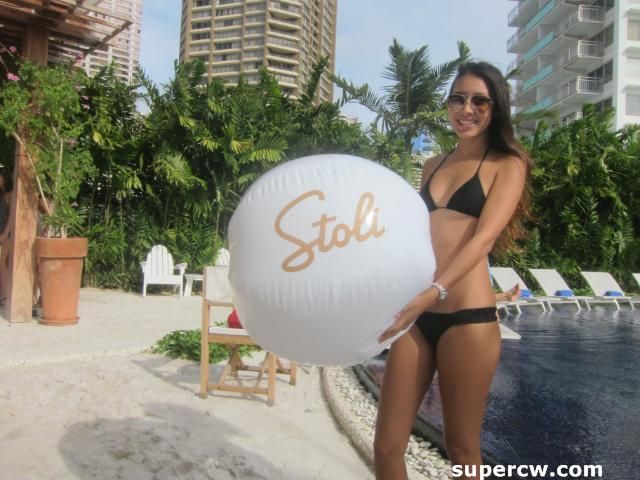 tony was back to do an event in the lobby bar. hi dawn hi derek.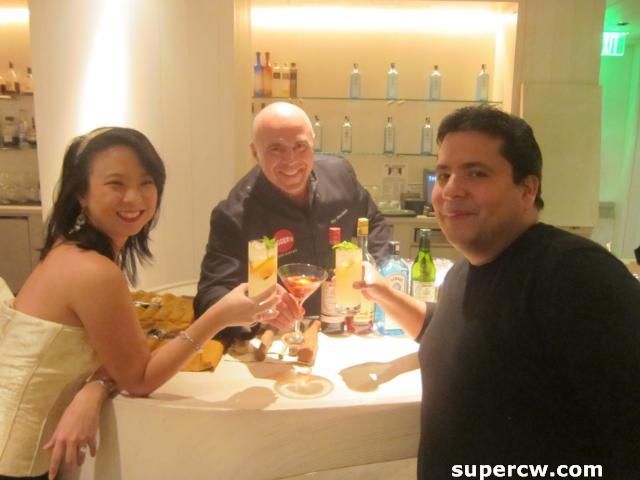 dawn took waaaaaay better pics of this event. it was cool. tony abou ganim wrote the modern mixologist by the way. it's a great book. matt bendik has it.
bombay sapphire is the best spirit to get in trouble with. it's 94 proof and so mixable. he taught me how to love a gimlet again but three months later i have YET to find a club or bar that has cocktail onions :(
HAY THERE YOU ARE AGAIN! i'm so sorry what was your name? you were really good.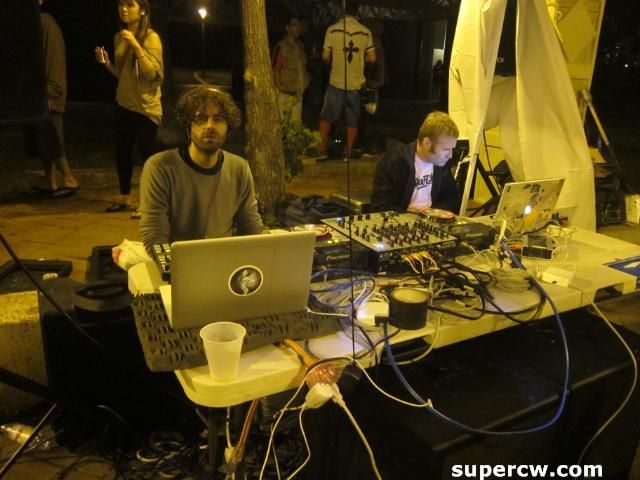 oh my god it was lopazz. people in the know definitely know: HE IS A BIG DEAL.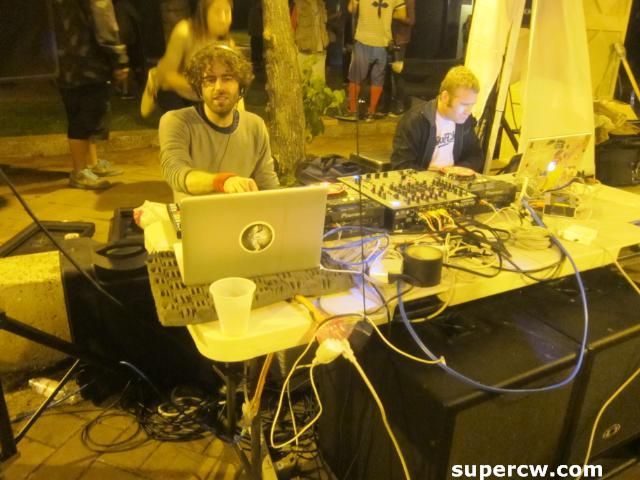 at kakaako. those parties are fun.
oh, i guess that's all. well this one is down i just have several thousand more photos to post ok? i'll pick my favorites. try to skim through. only give you the best of the best updates and we'll be all caught up, ok?
ok?