i just thought about how long chris kalima spent fixing my wordpress when it conked out and how selfish i was to stop blogging like two entries after that. five minutes of chris kalima time is like five hours of regular person time. and i'm pretty sure he worked on this for an hour or two. basically, i owe him my life. but i'll start with a fcking blog entry.
it's not like i'm not taking pictures. i have them all.
i'm going to show them ALL to you….. later.
for now, this was the week of 4th of july, which was stellar for everyone, i'm sure. i was eating at the new SALT in kaimoooks. all kinds of fried wonderful things.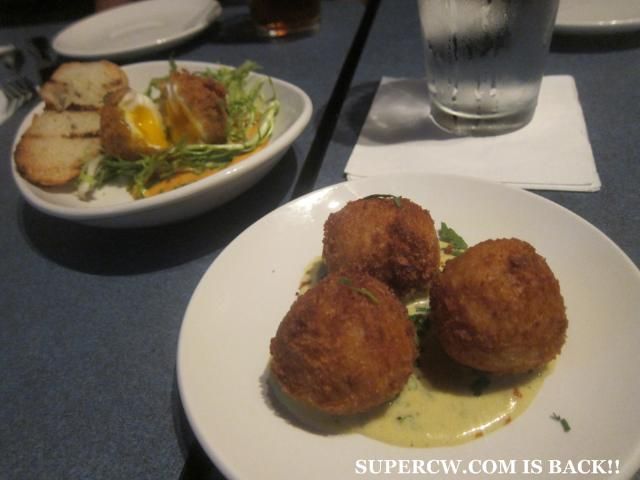 this wasn't the grand opening. i was there then. this was actually like a week later. there's some legit reviews of this place. i'm in love with one of the owners. today we were back for drinks and a little bite. a fried hard boiled egg. actually, soft boiled. it's wonderful wonderful wonderful wonderful wonderful.
my company wasn't half bad either. tiffany doesn't usually smile that big (ok yes she does). this time it's because of that COCKTAIL. omg.
it had real rose petals in it. roxanne is entering it in the sapphire contest at the end of the month. i can't wait to see if it winsss.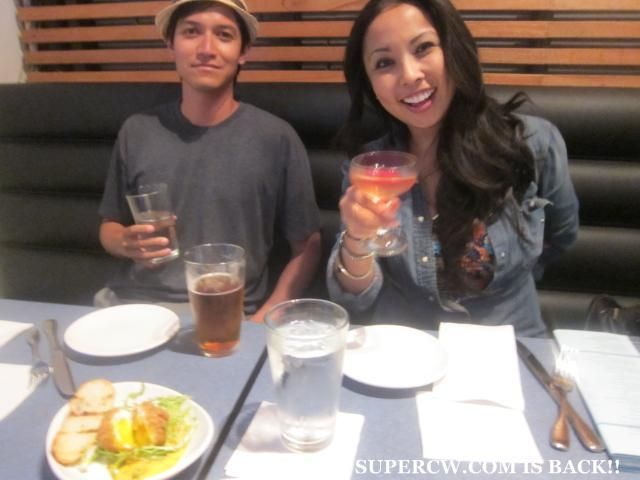 if you go to SALT you will probably see Joe. it's on the his way to Waikiki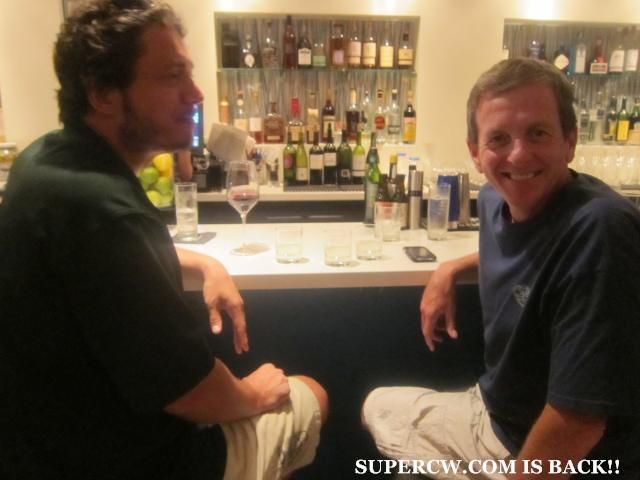 roxanne lining up supershots for us, but omg your sapphire rose cocktailllL!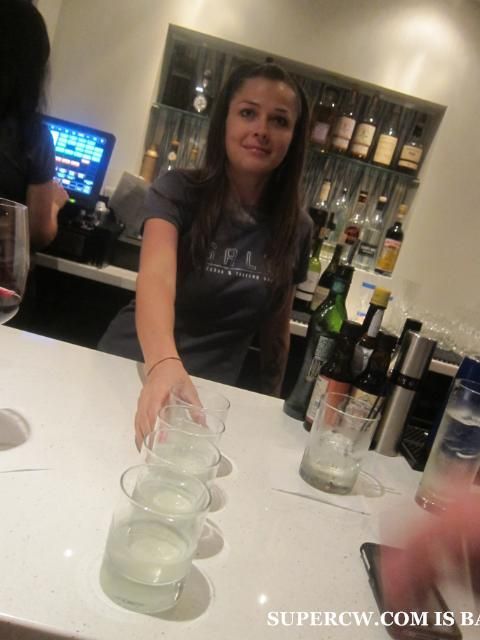 we were cocktailin all night tonight. and it was MONDAY. i don't know how tiff got me out. yes i do. we started at like 5pm and motown on mondays opens at like 8pm. it was still early. and MOSES was back in town. that matters too, he fcking rules that guy. and i can't tell you how glad i am that there's somewhere to go on a MONDAY NIGHT. it is super good too, christian is there with so many bar tools you'll just die. correction: you'll just die to sam cooke.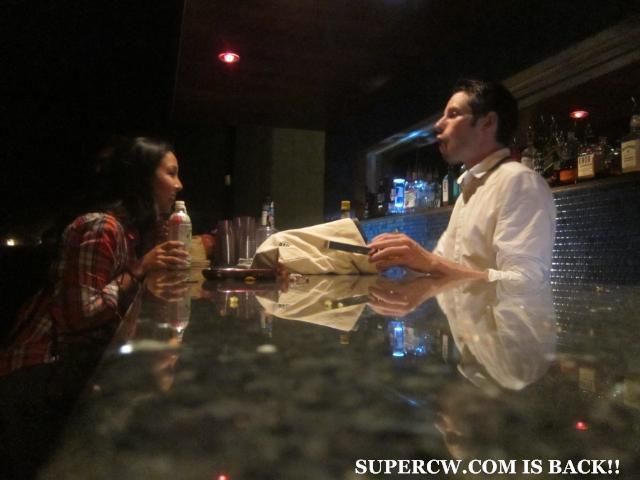 that's packo. i know you can't really tell. i was actually just trying to show you how fcking dope it is that aaron did his mural so high up in next door. it's EYE LEVEL WITH THE VIP ROOM (and where they do motown on mondays)!!!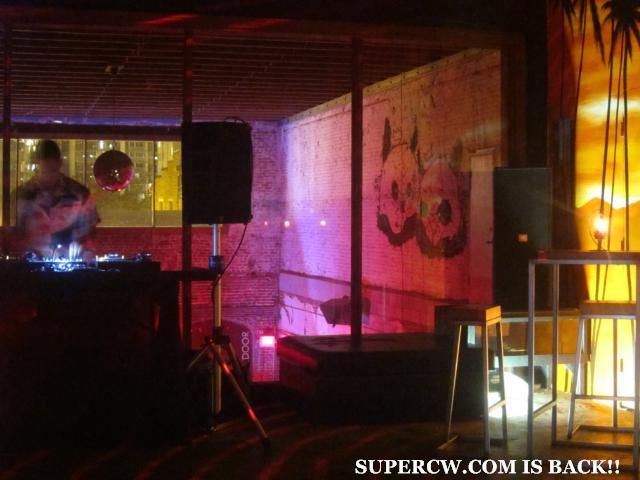 not sure if you knew this mural was kamea. but it is. the scarface wall!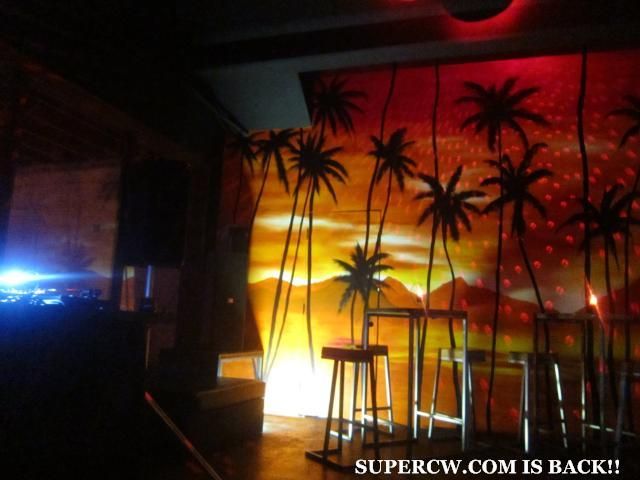 Christian was doing wonderful things with these things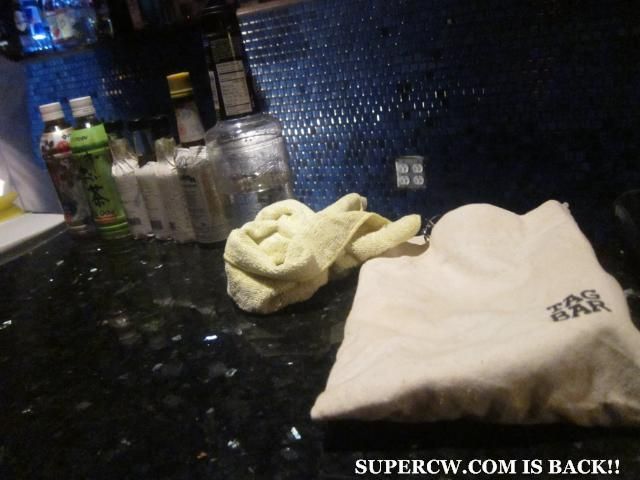 i was all stoked on all the murals downstairs. kamea, barnstormers AND aaron. and packo! art art art dj.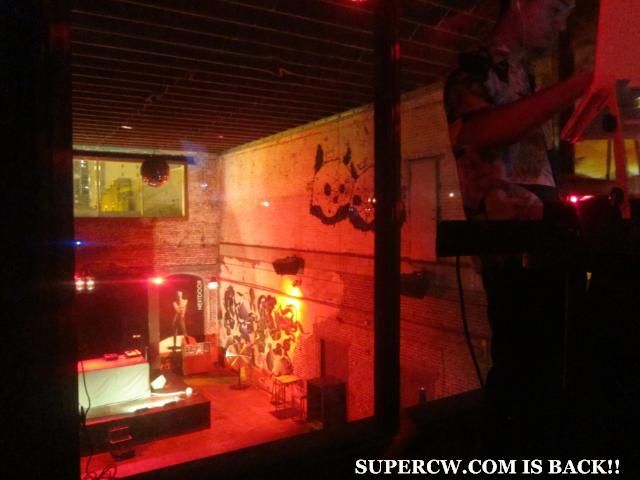 9pm on a monday. supershot time.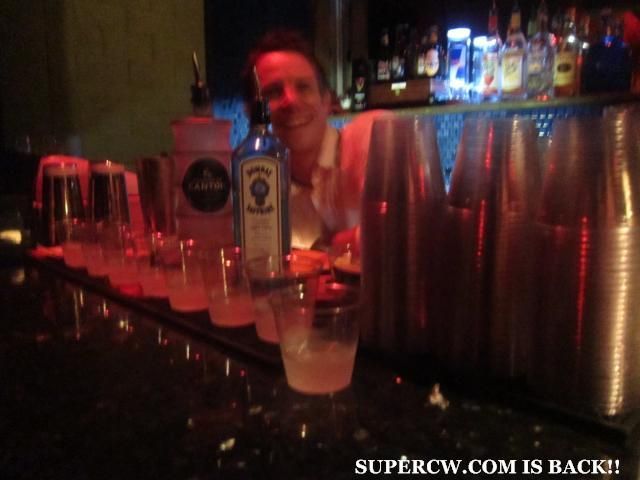 i would be all stoked on this whole male-no-socks trend but i'll tell you why i'm not later.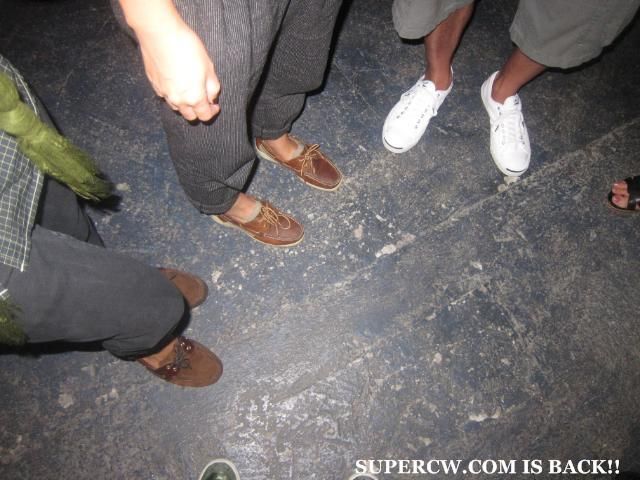 meanwhile…. SHOTS. i dare you to get ara to do a shot. she does them never. 9pm on a monday when moses aipa is in town? i think that's the magic formula.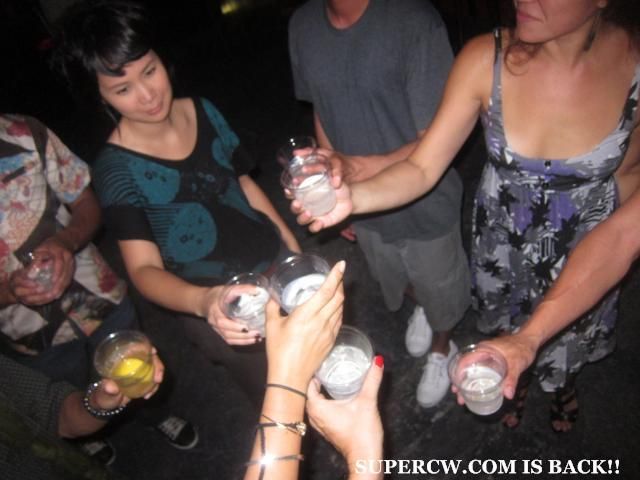 seriously, you guys. i never get tired of people's faces when i hand them one of these. they are never thrilled. usually the exact opposite. then they drink it and their face goes from all scrunched up to serene and pleasant.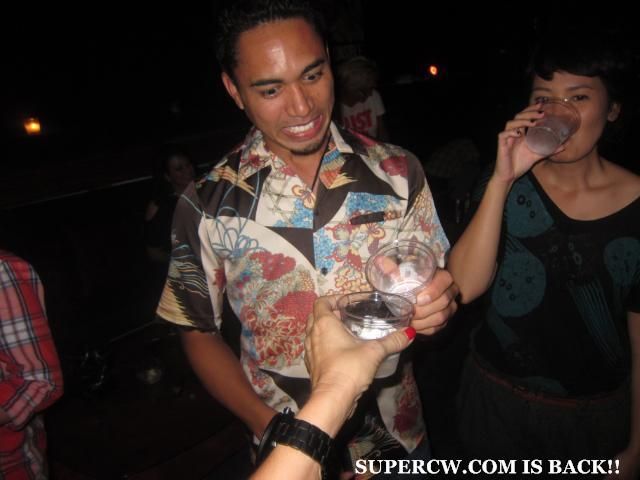 except k-luv. but i don't think he even did one. ps: JONAH AND KLUV so this is where i have to go to see you guys on a monday!?! dope…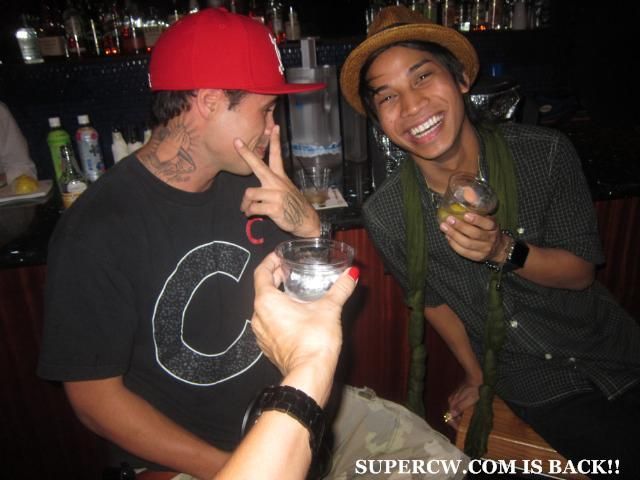 moses. pre-supershot, obviously.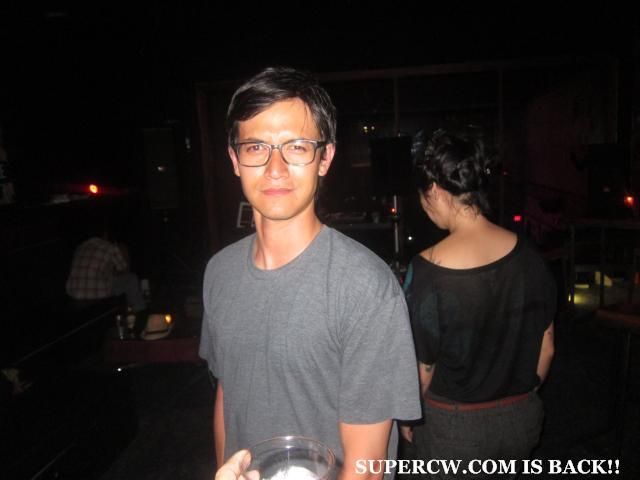 tiffany got moses the most amazing keychain ever invented. when you push the button the eyes light up super blindingly bright and it makes a noise similar to the most annoying sound in the world.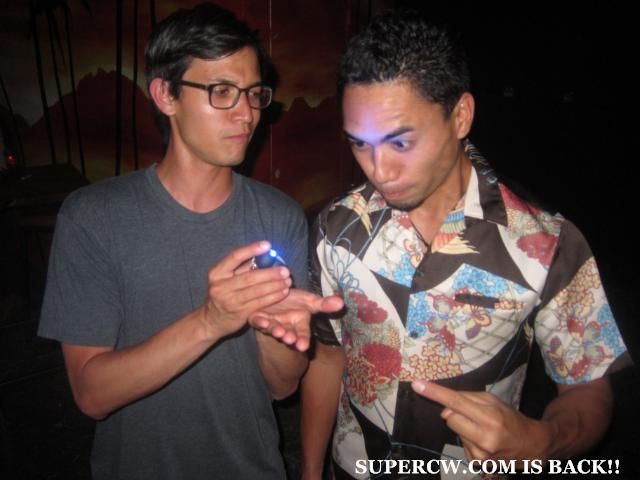 tonight was the bees knees
i was too embarrassed to give this to the dj that went on after packo because he was from like LA or SF or New York or something. big time. friend of ms. kahunahana. so i made jonah give him this note. in a 50 square foot room. kind of ridiculous, but oooo sam cooke. voice like butter that one.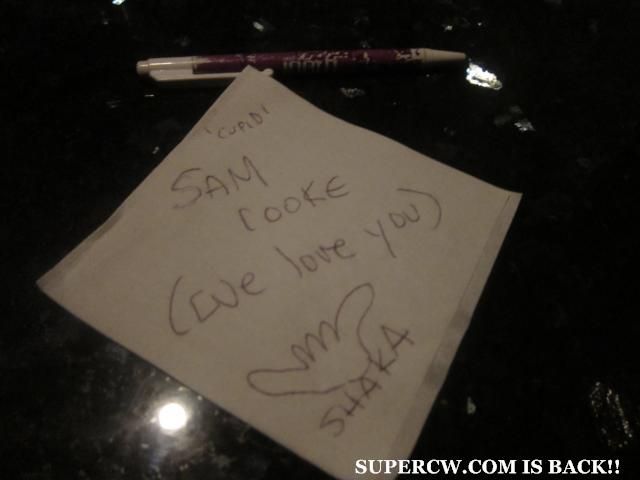 sock-less friends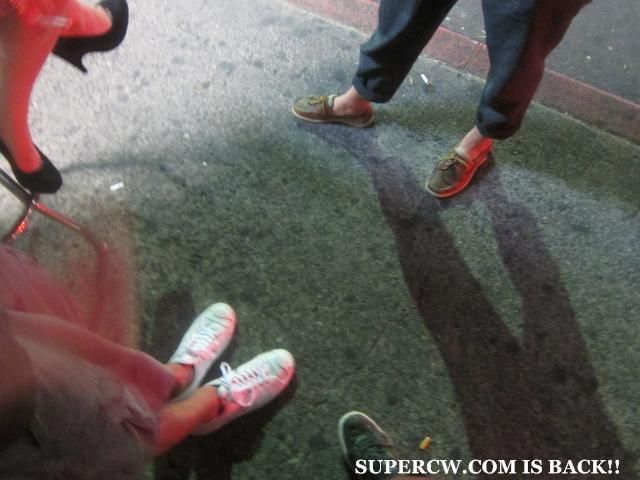 at v lounge on a MONDAY NIGHT.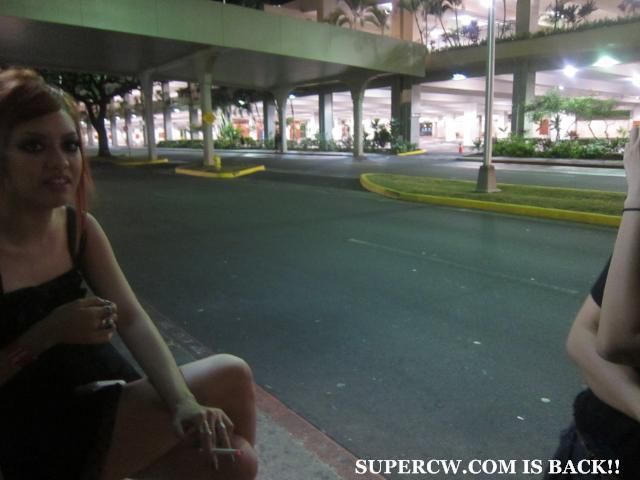 i don't eat here enough. and look at this motley crew. on a monday night.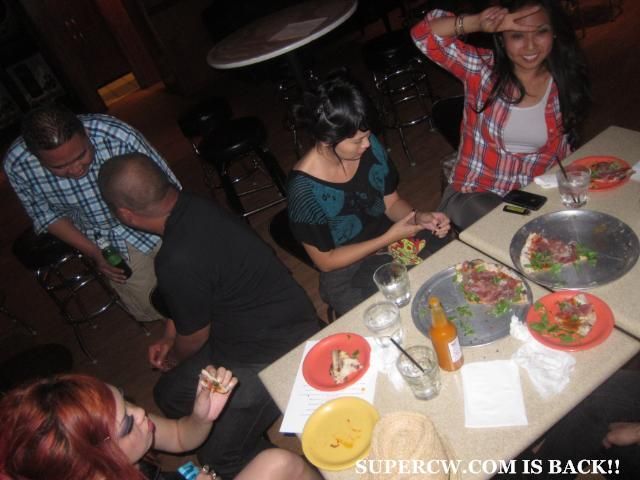 araaaaa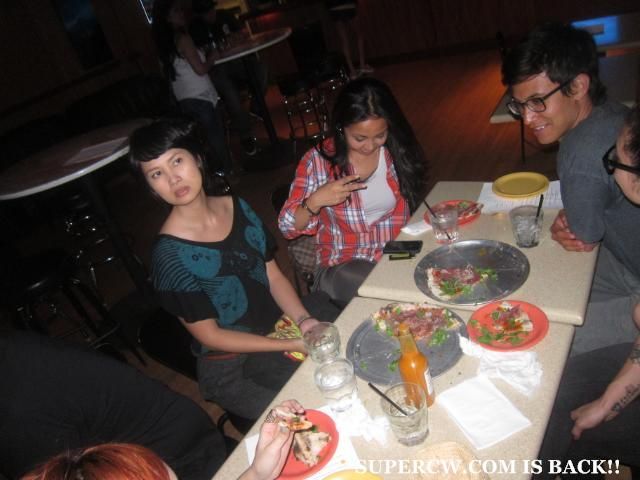 malia gave me a ride home. I LOVE HER CAR.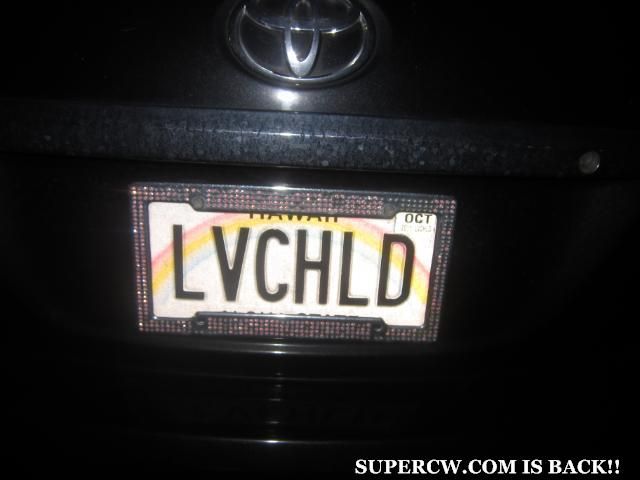 mot. ley. crew.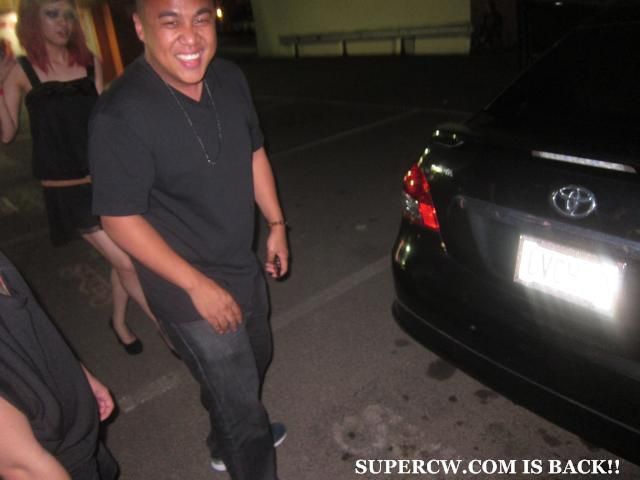 then…. a chinchilla!!! no shit people. the softest thing ever, too. moses has a farm of wonderful creatures in kailua. who's been to his house! so amazing. i never wanted to leave. so much love in that family. this little guy is like 12 years old. i love him.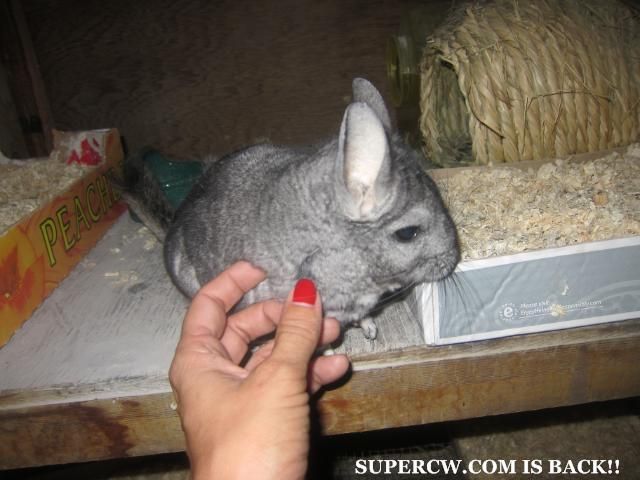 there's turtles in there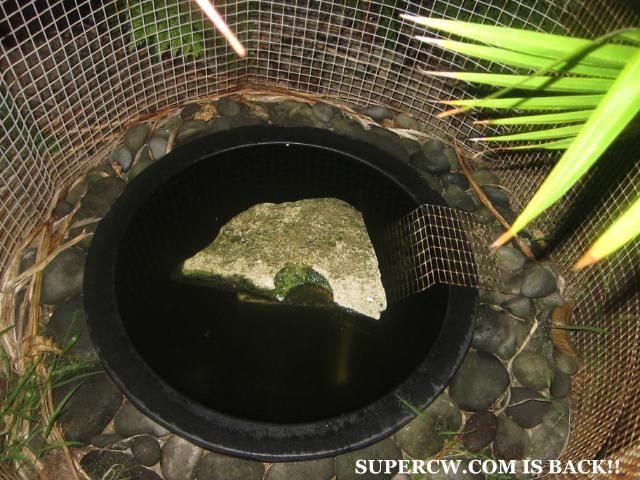 the most gangster rear window on the planet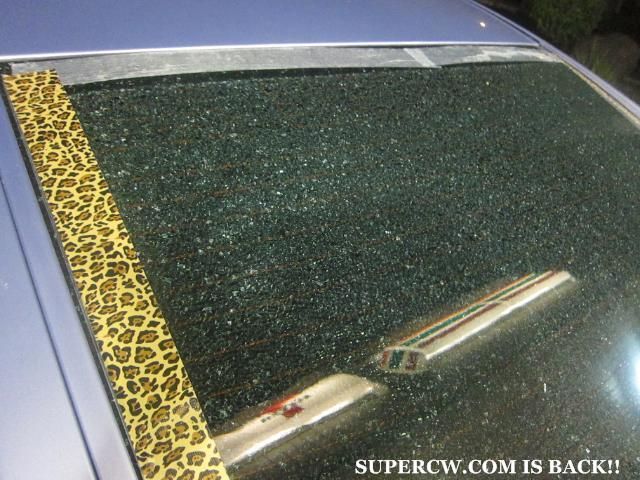 i'm kind of sad it's fixed already. with the exception of worrying that it would crash on the back of my head on the drive out to kailua i was loving it.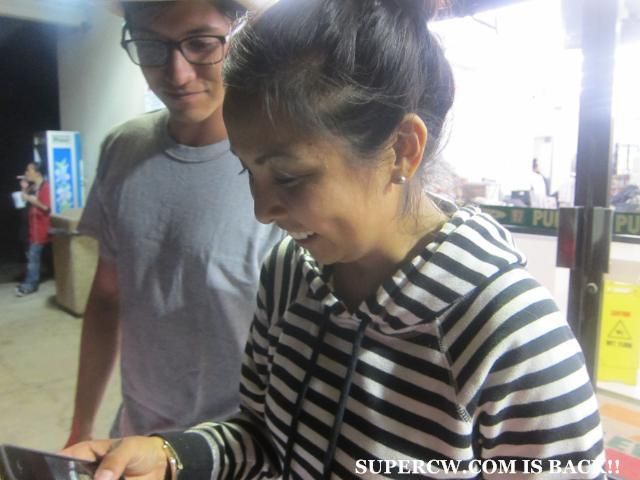 then it was thursday. i just realized this is NOT 4th of july weekend blog. haha, this was like two weeks ago. and OMG LOOK HOW HUGE NUTTER IS!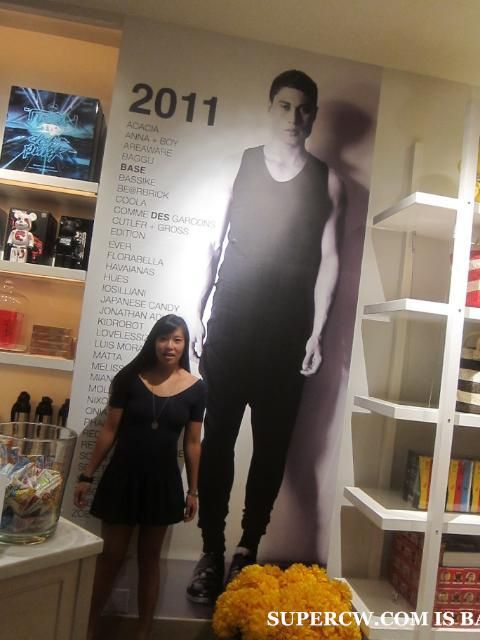 aloha rag turned 20 years friggin old. one of the most styliest boutiques ever, run by some of the styliest/hottest dudes ever, with the best creative eyeballs ever.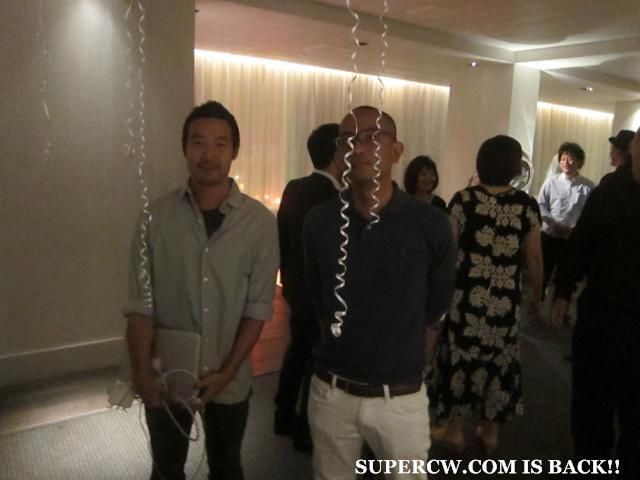 lobby bar for them. only the best for themmmm.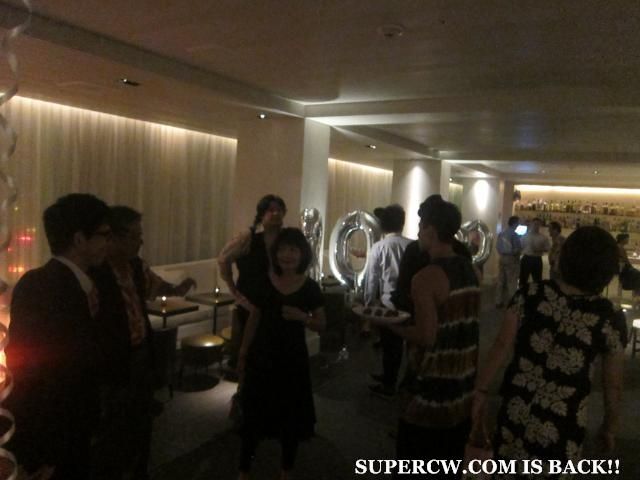 it was a celebrationnnnnn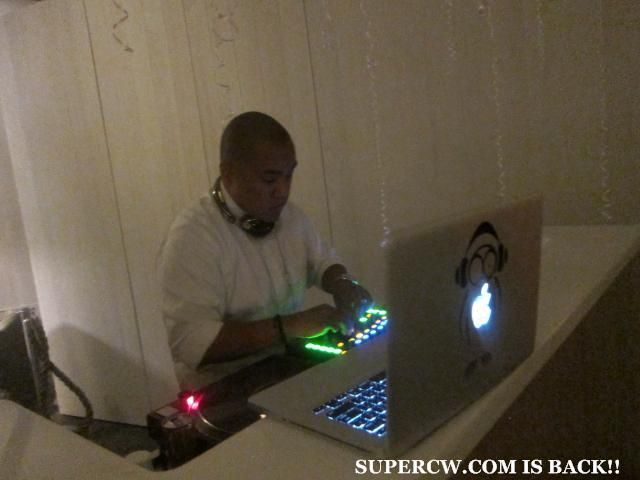 wish i was able to stick around for that raffle drawing DAMN!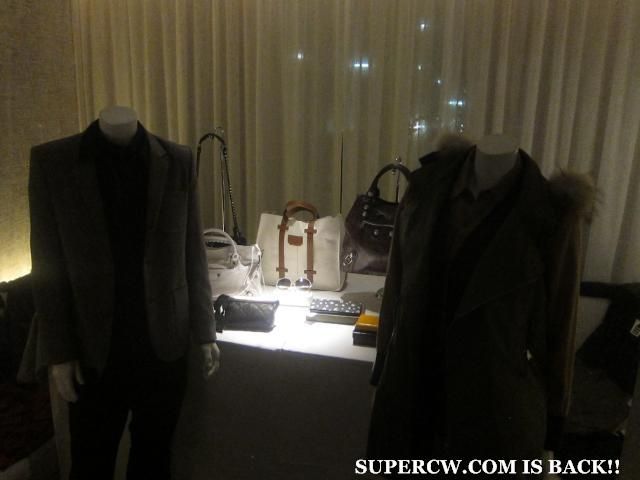 say hello to the jack purcell x aloha rag x converse shoes they made just for the 20yr anniversary… in the hawaii colorway. i liked the black ones. these are dope too tho.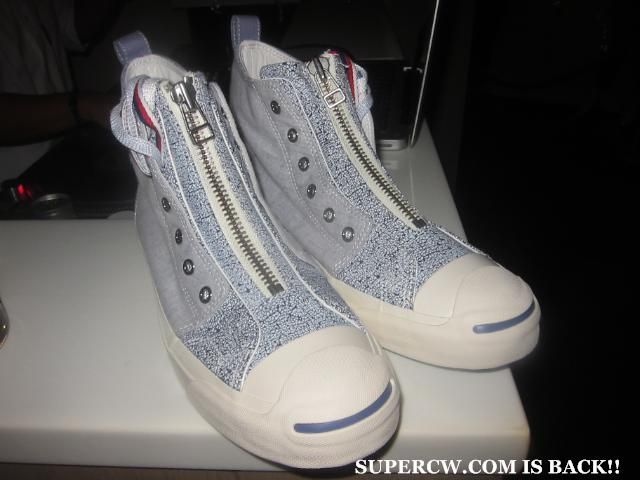 had to sneak out of our own little parteh to see torry at nobu but THANK GOD i didn't miss jane and jules gayton. styliest stylie style style…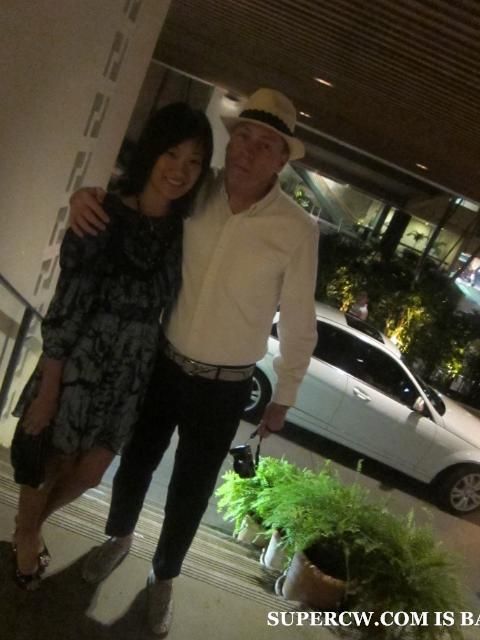 but my brother is back. and it's time to celebrate.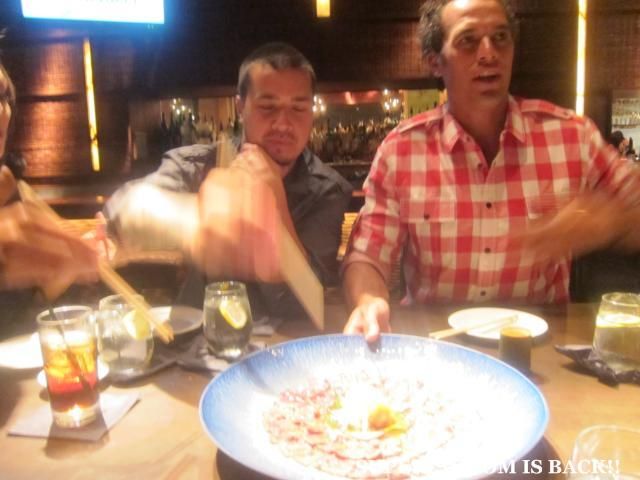 ps if you go to nobu ever….ORDER THIS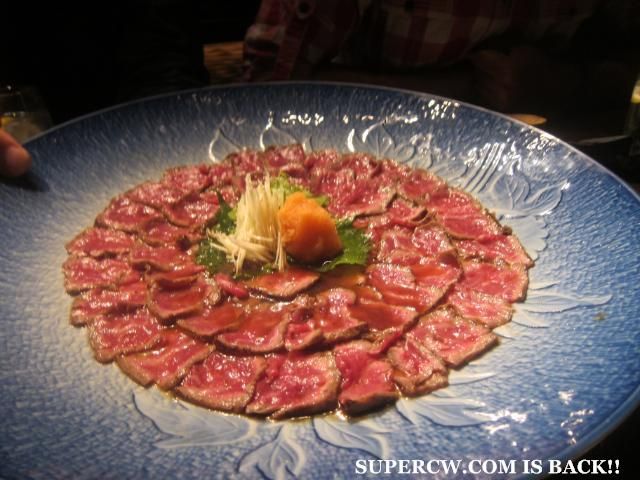 THIS TOO
it was torry's sister's birthday. WE LOVE YOU KAVA!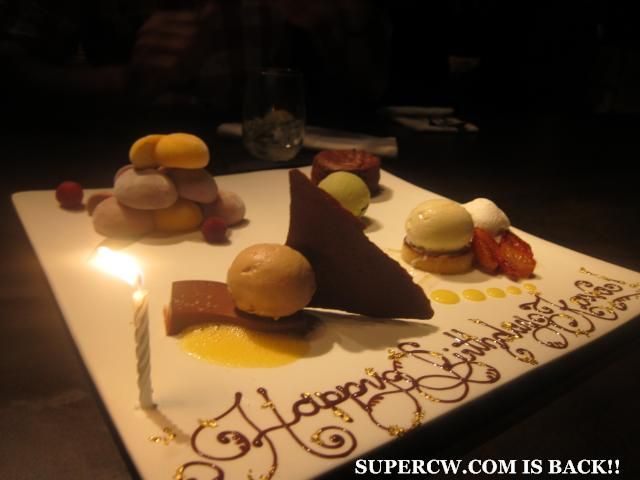 back to edition before they even knew i was gone. everyone was already downstairs upstairs for the afterparty. they were screening the video that was all over hypebeast and everywhere (and shot at the edition!) on a loop. dope dope dope.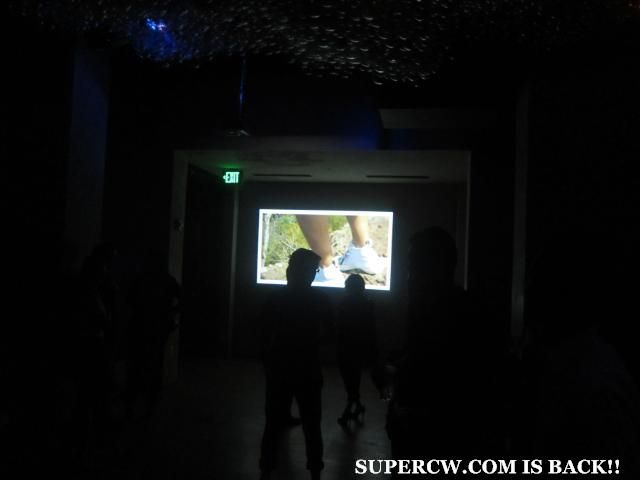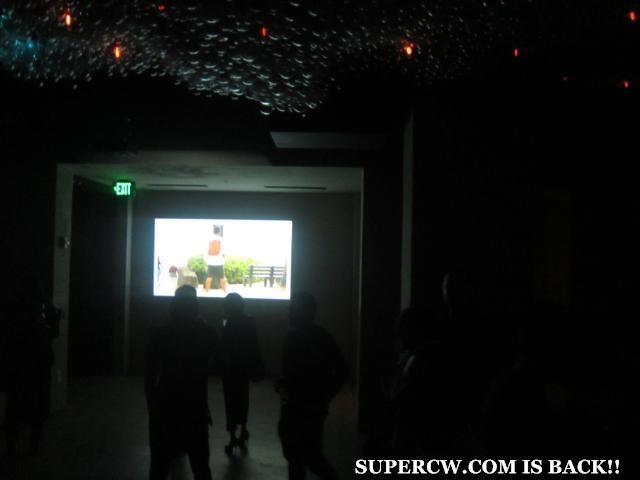 that's jeremiah. from new york. yes i got a pair of some jack purcells. yes i wear a 9 and they were an 8. yes i still wore them all day (and night) at the pool party. almost 24 straight hours. with no socks. hey, the inside is towel-material, i figured that was to be expected. and i was going for the hipster no-socks thing.
never. again.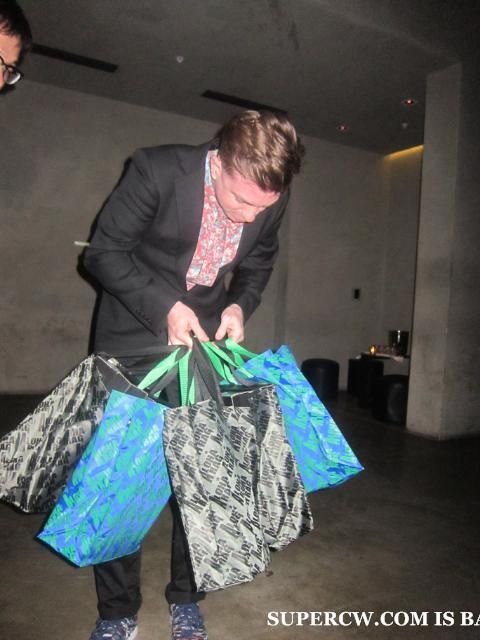 the party itself was a wonderland of stylies. and thursdays at crazybox are pretty much the only night to go imo.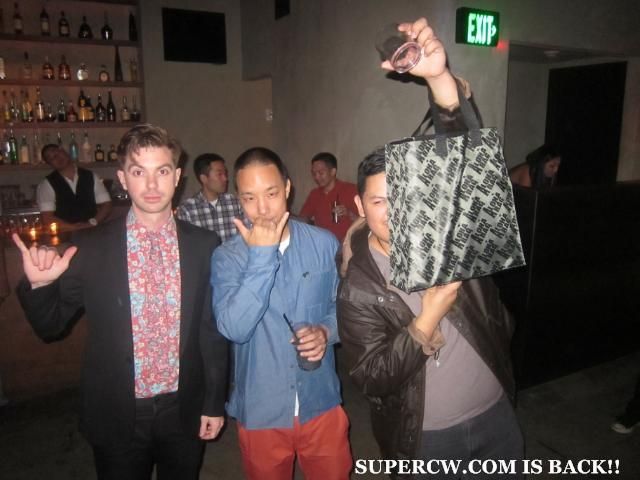 why? cause there's room to move around, of course. you could say thursday is for us seeeeerious dancers.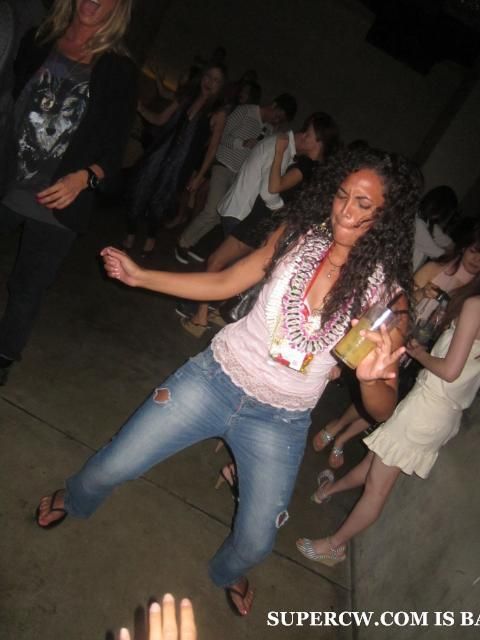 tonight was fun. and HAPPY BIRTHDAY KAVAAA!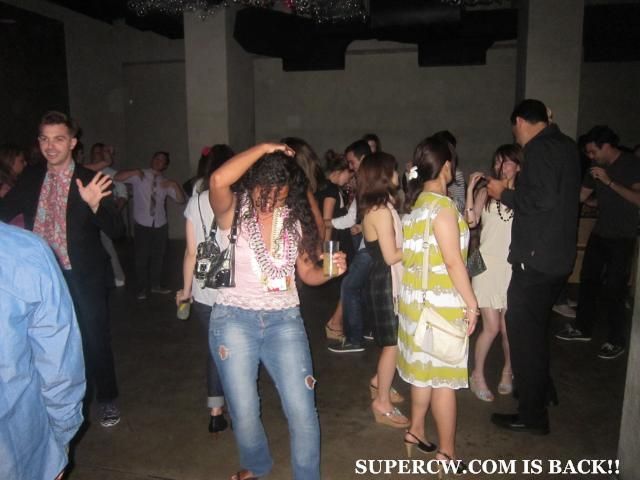 torry and zeeke. fit as FUCK. they've been paddling and all that. inspiring me to get back into some kind of shape. seriously.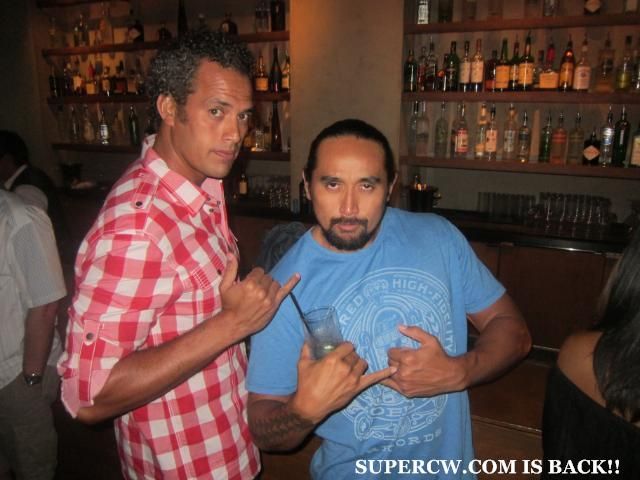 the claw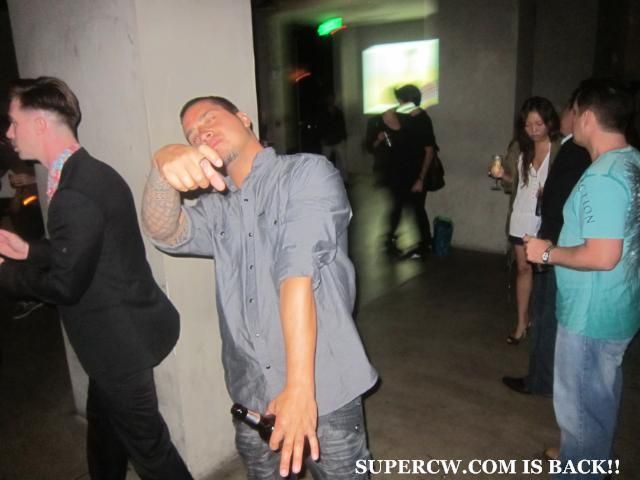 derin. over here.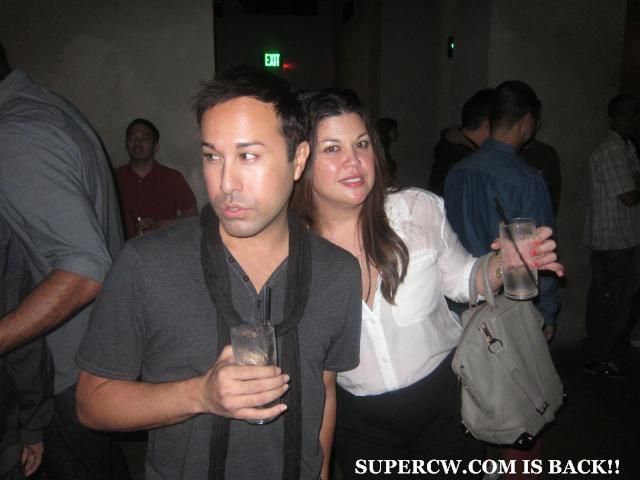 then it was friday. and eskae was in a suit.
nah, we're at rumfire. they are clubbish every friday now early. which i love. i HATE waiting for all of you guys to come out on the weekends. you take forever. if i can't get out of my house before 10pm i'm not going. now rumfire has solved my issue. the boiling point. from 8p-12a.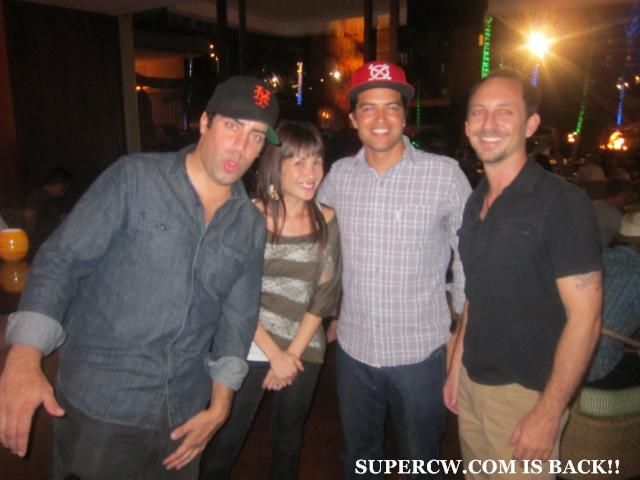 i heard they move the tables out of the way now. this was the first one. where they… didn't. we sort of had to make our own dance nook.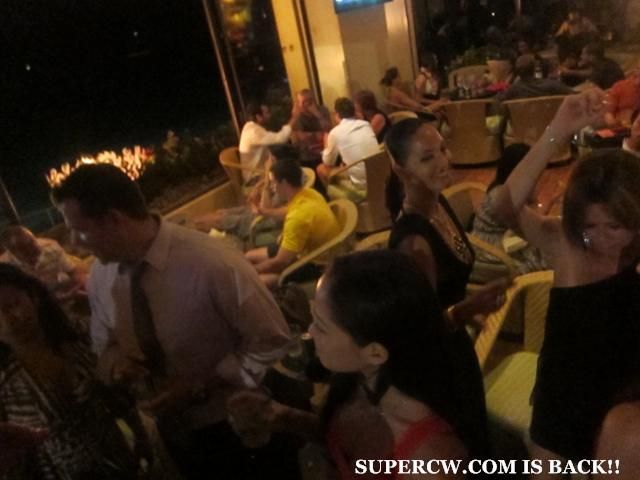 delve spinned tho! was woah! they have a rotating schedule of EVERYONE we love. delve, compose, anit, mattratt, kowaikowai, deko, etc….. trust me, this a good party.
dance nook'n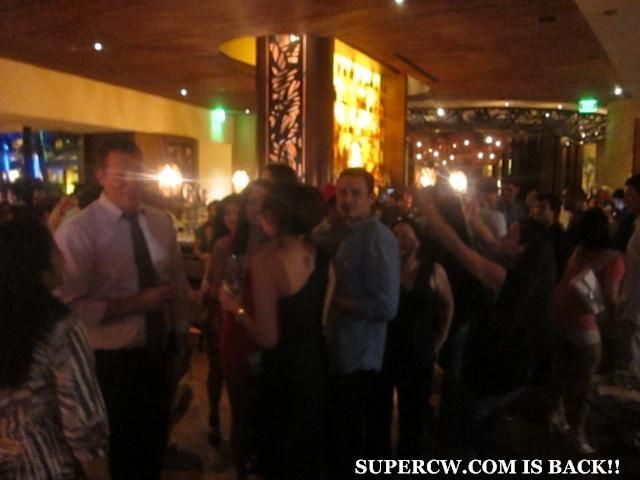 justin almost back to 100%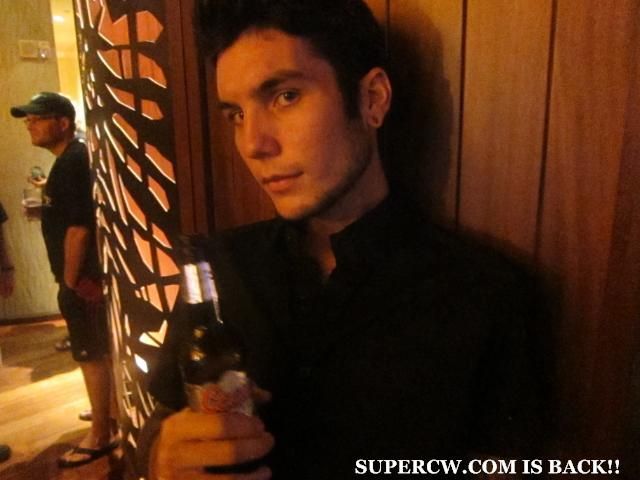 fun dudes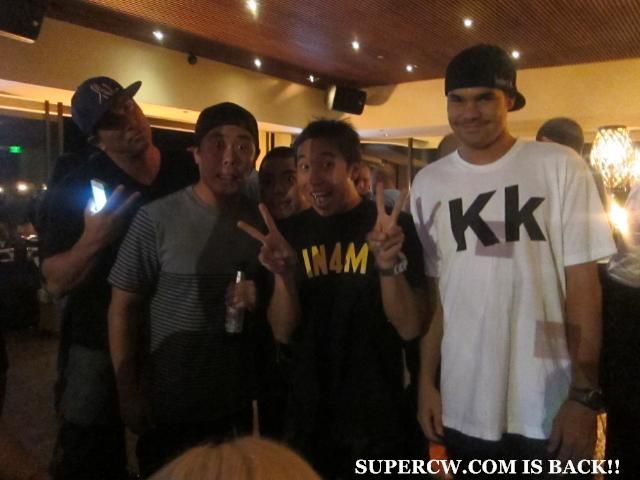 then it was saturday. g spot and i carpooled to waimanalo to congratulate willis and trieu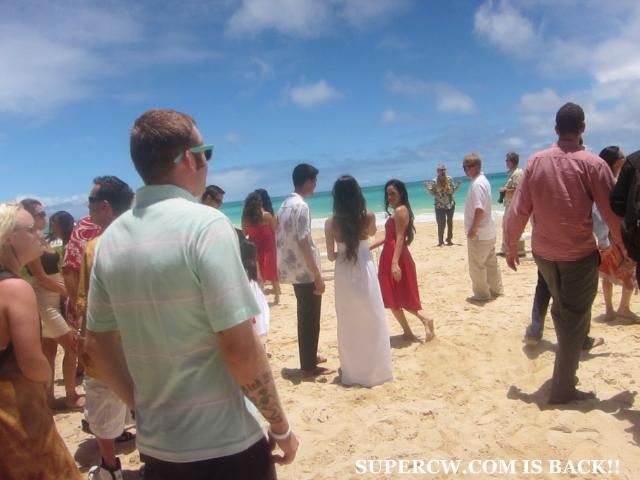 some nightlife heavyweights looming in the very bright daytime sunlight
some yucky weather was too…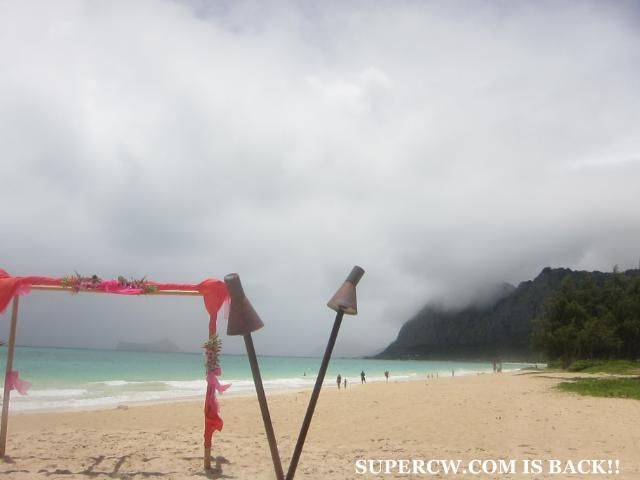 not sure who's ever been to a beach wedding that did this, but it was SO AMAZING. everyone huddled super close in the pouring rain while they gave their vows it was the most heartfelt fcking thing i've ever seen. i'm glad we weren't all scattered all over the beach and instead pretty much all hugging each other. willis and trieu deserve nothing less.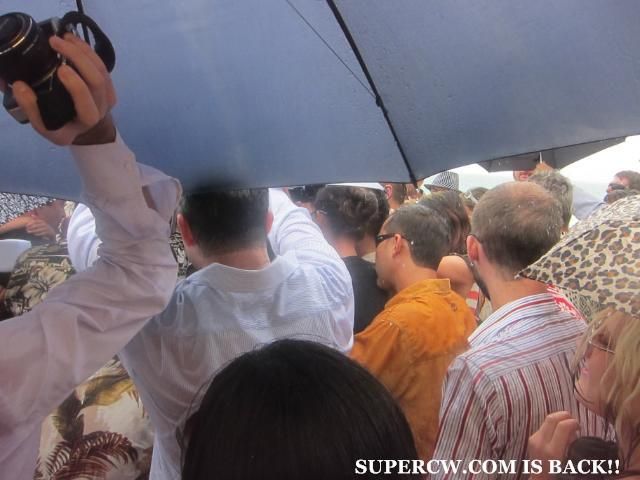 best day ever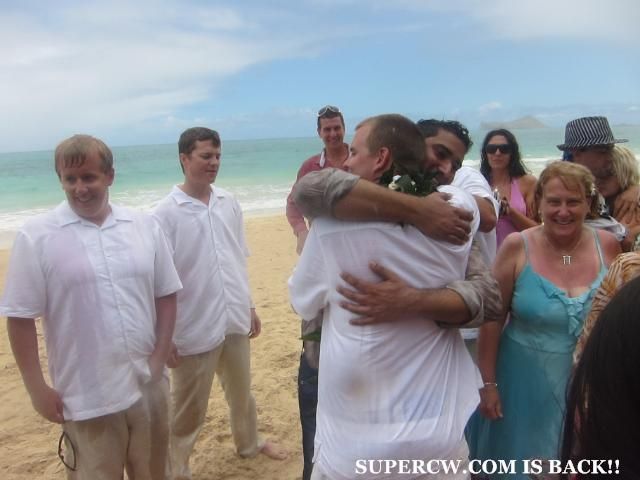 congratulations buddy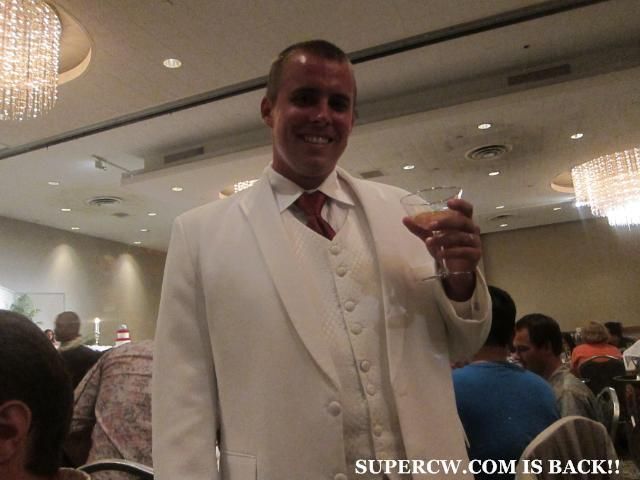 i'm taking soundcheck to asylum. next time i can stay up past 10 that is.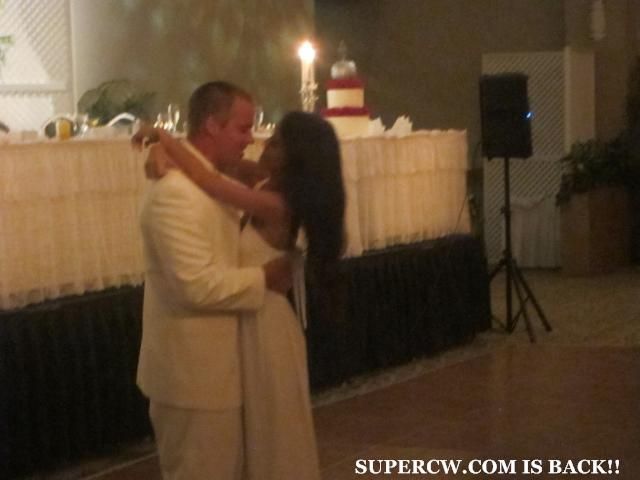 you cool with that, dude?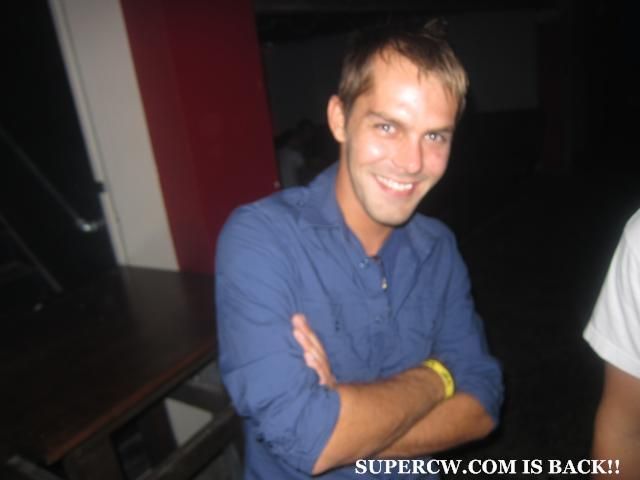 i dunno what day it is now. i know this party though. i'd recognize glow-in-the-dark body paint anywhere. it's the BLACKOUT party!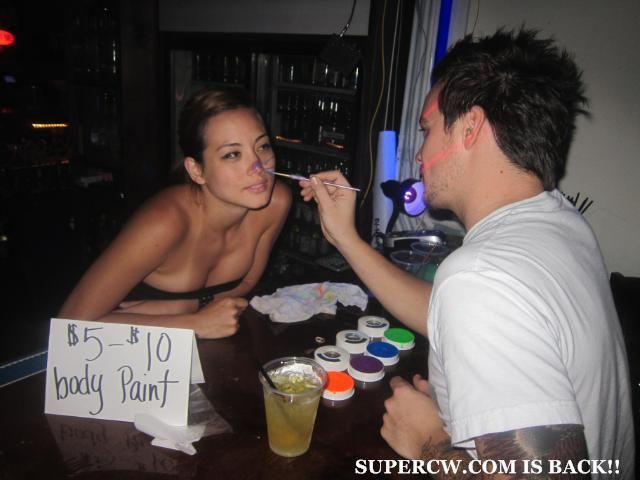 BLACKOUT. as in no flash! you'll ruin EVERYTHING.
example.
with flash: terrible.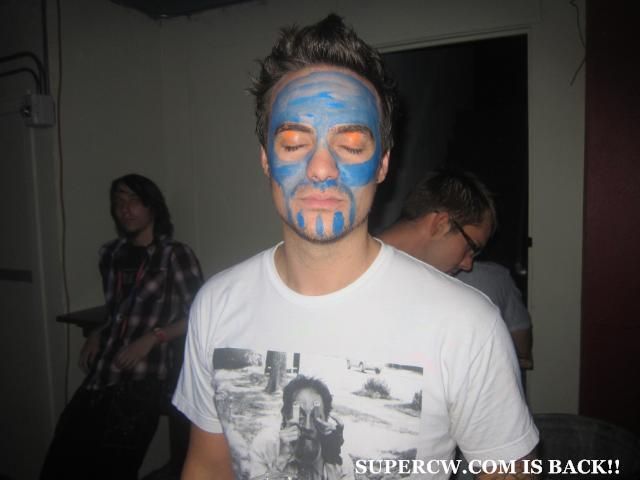 without flash: AMAZING!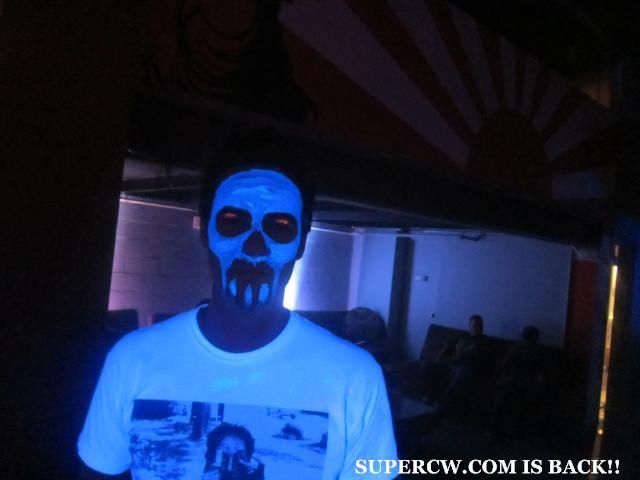 without flash: scary/cute/confusing
OH! hahahhaha miko a.k.a. soundsex and his killer outfits.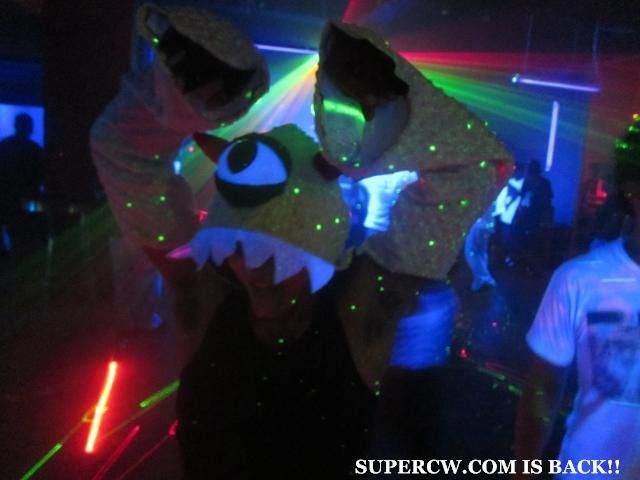 AH! that shirt. i know what's going on. i went to soho after apartment3 on the pool party sunday. camera didn't come out once during the bacardi pool party. i was working my feet off. there's pics everywhere tho, you saw right? so good. this was like 18 hours later. same shoes. dear lordie lord lord.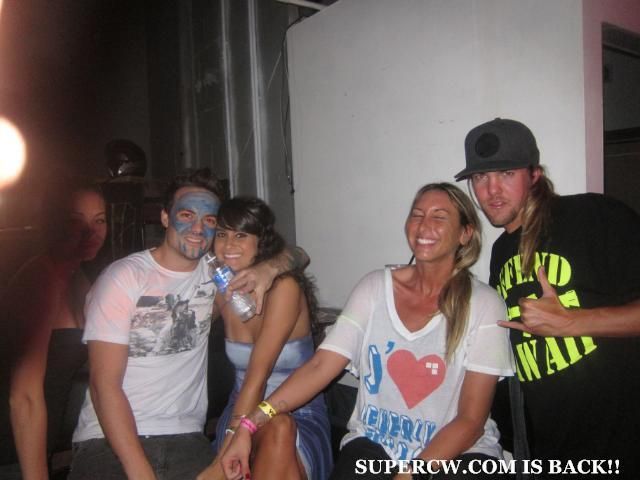 we were all geeking out on ryan. he's good.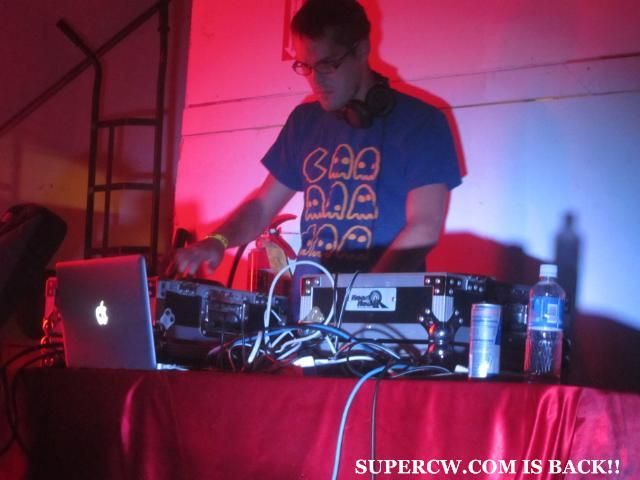 most high played tonight. . they have reggae and house at BLACKOUT.
it was good to see daniel again, i'm pretty sure i haven't seen him since i was a brunette.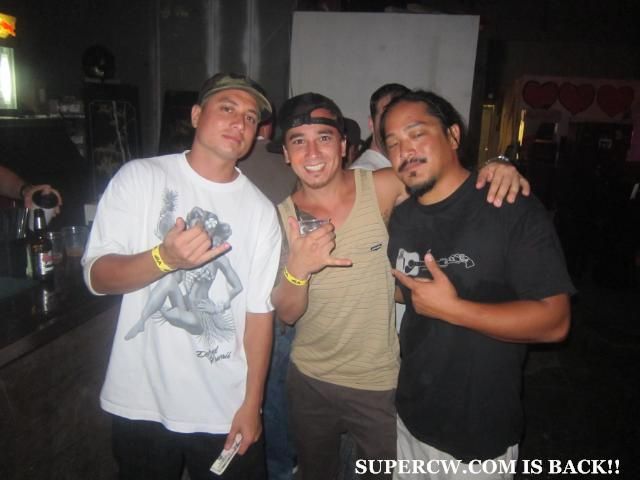 drew toons!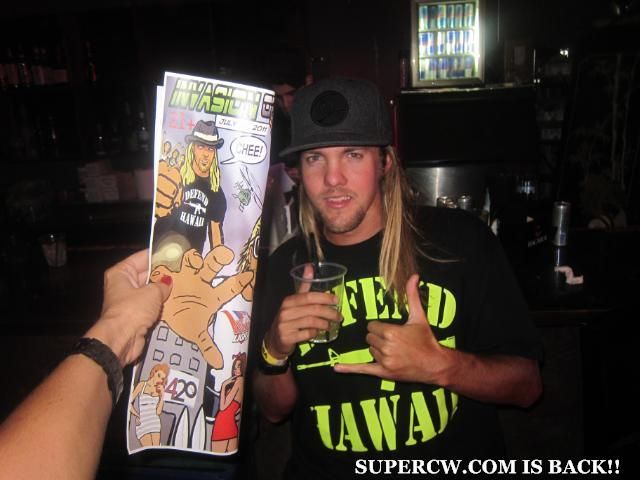 then it was monday. the 4th of july. independence day. i slept all day. it was amazing, thank you. 4pm and straight to edition after. straight to daybed.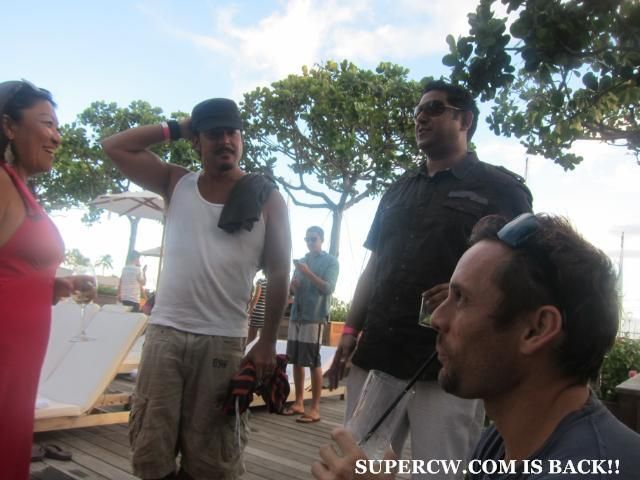 at the quietest pool party ever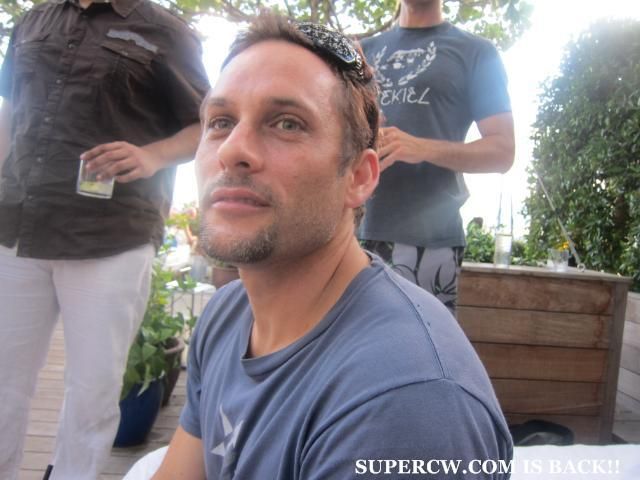 relaxing times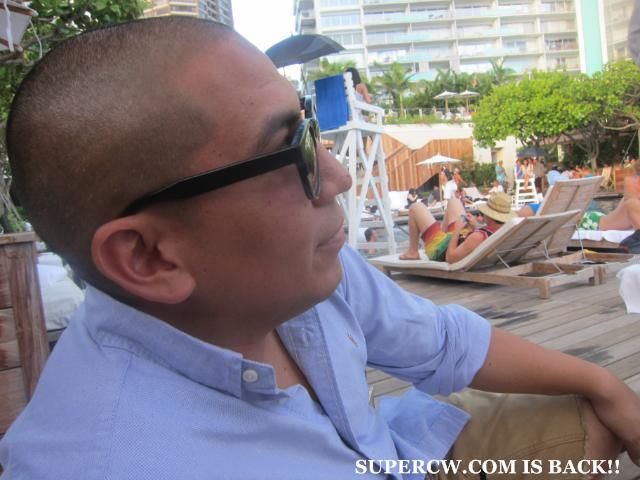 everyone was dressed all perfect and drinking pink champagne. and not dancing.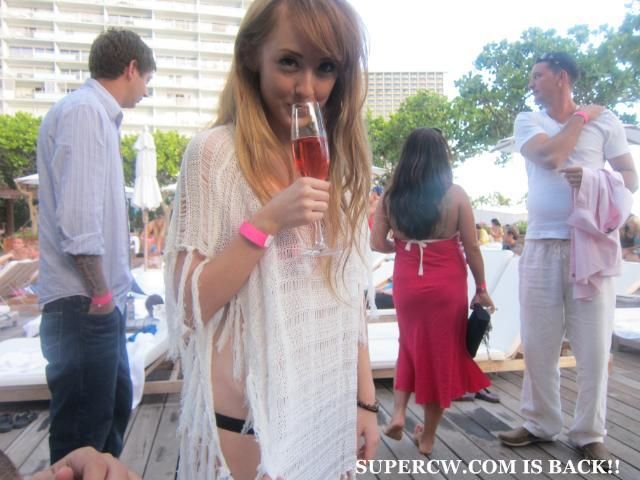 us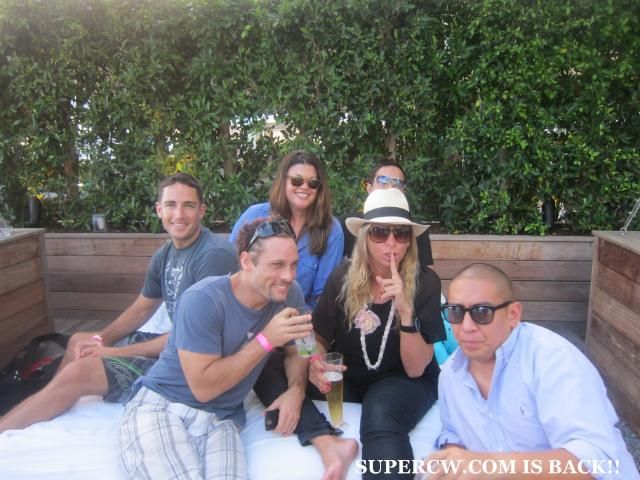 we were trying not to draw attention to ourselves. worked for all of 3 minutes.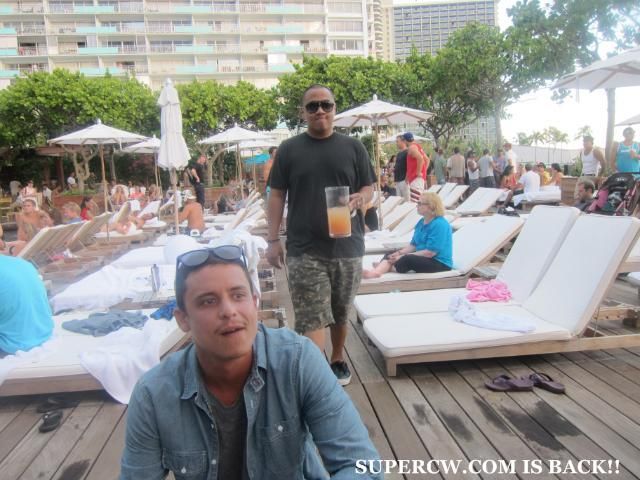 "HWAAAA-HAHAHAAAA"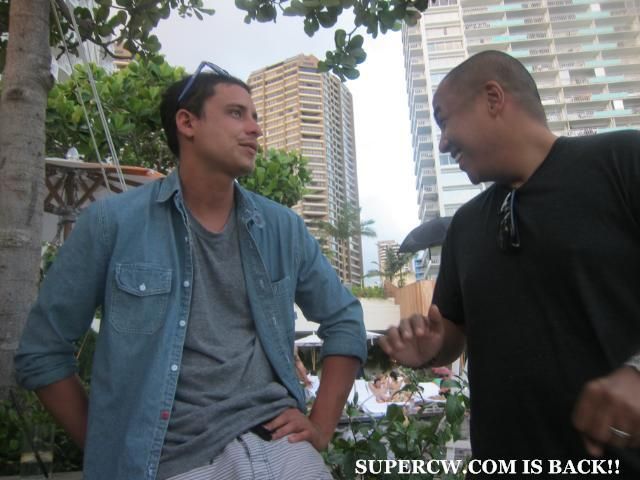 "shhh!"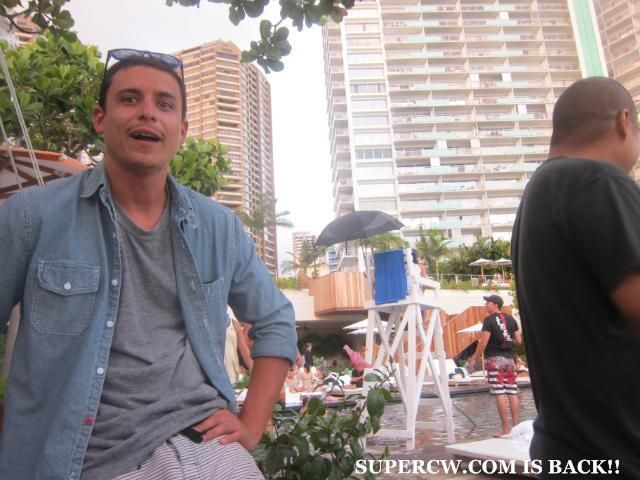 too many hot girls. it was hot girl overload.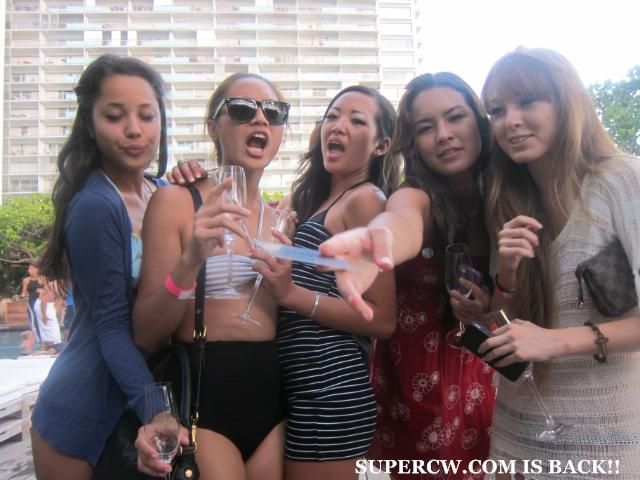 just kidding. it was hot girl heaven.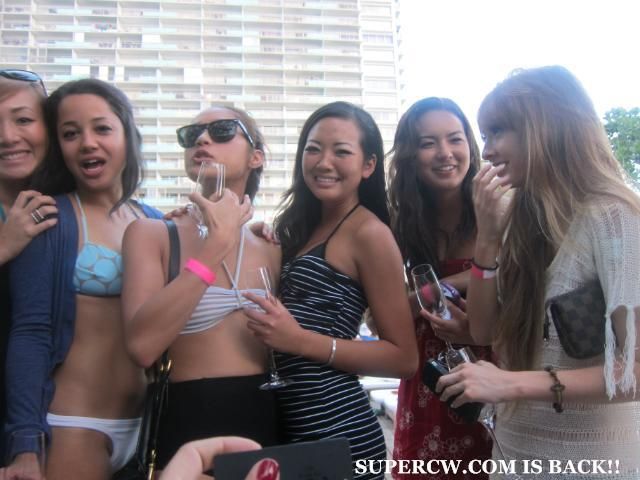 you get THREE
party favors!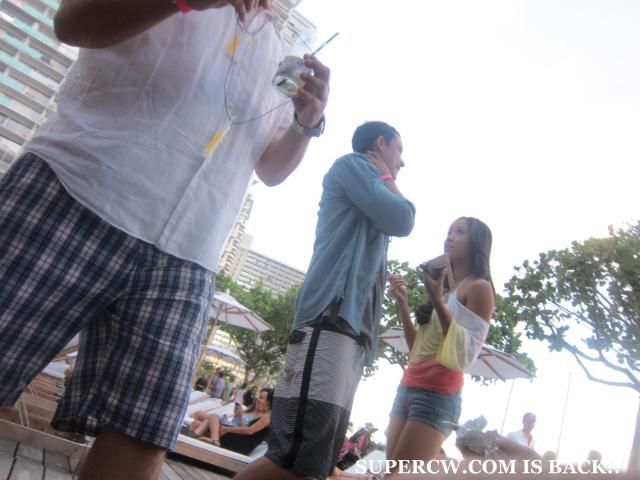 derin was in a new term i'm calling UBEROBNOX mode today. we loved it though.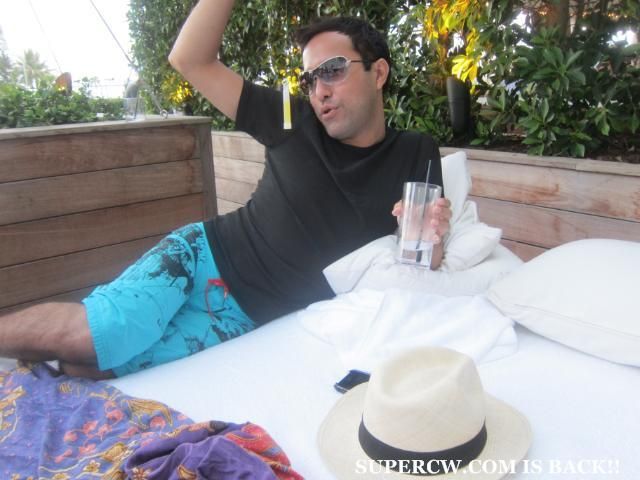 checked in upstairs in the sexysexy area after the sun went down. just as i though. sexysexy everywhere.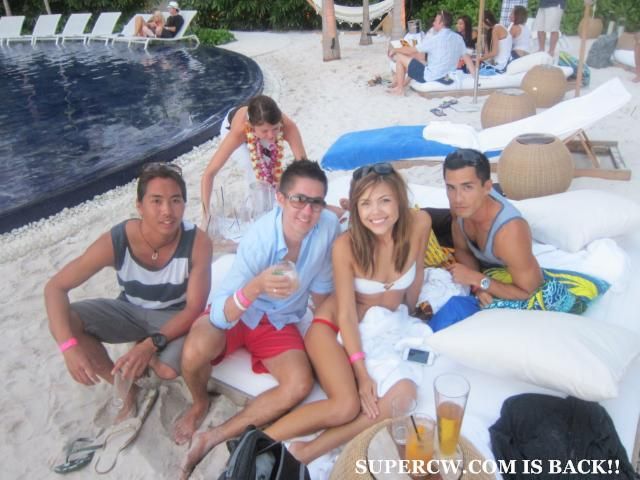 crashed the hot girl room after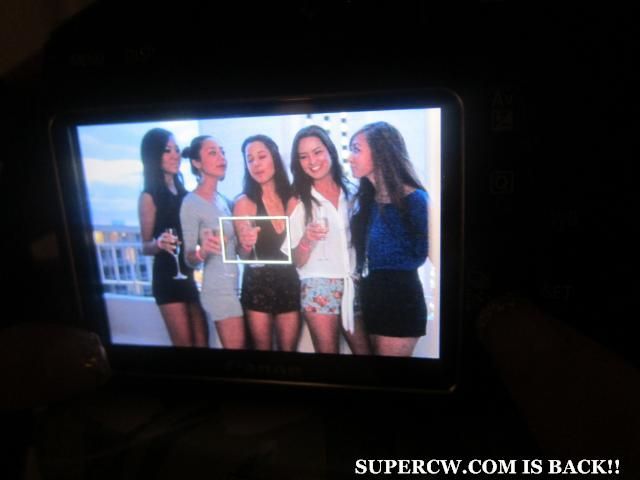 hothothothothothot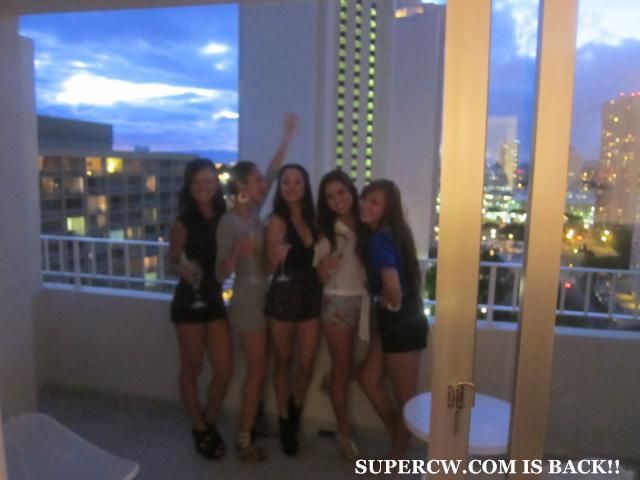 :)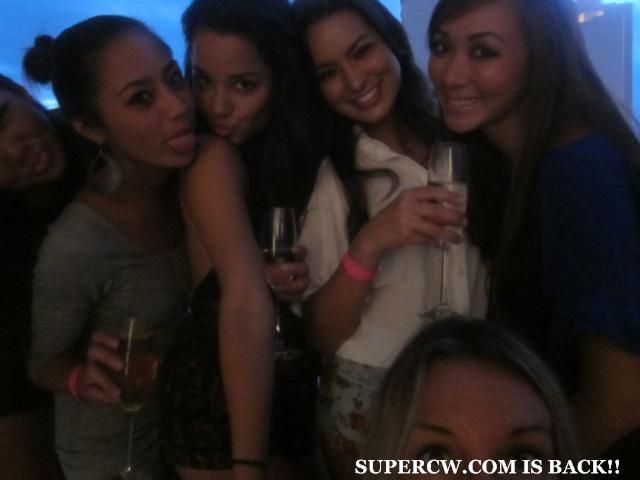 hi ashlereeeeeee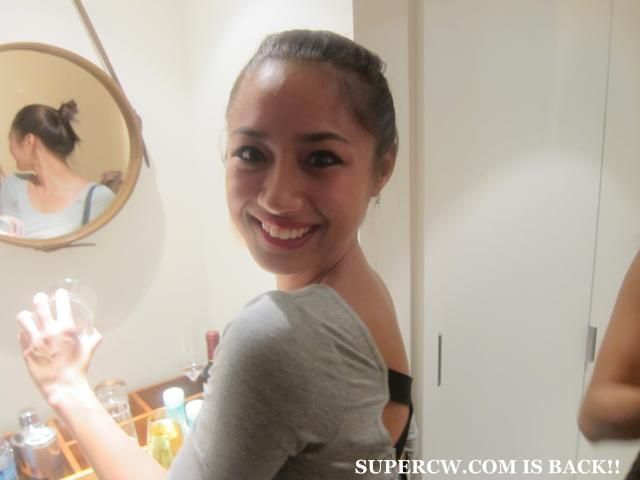 drinking and cuteing and drinking and cuteing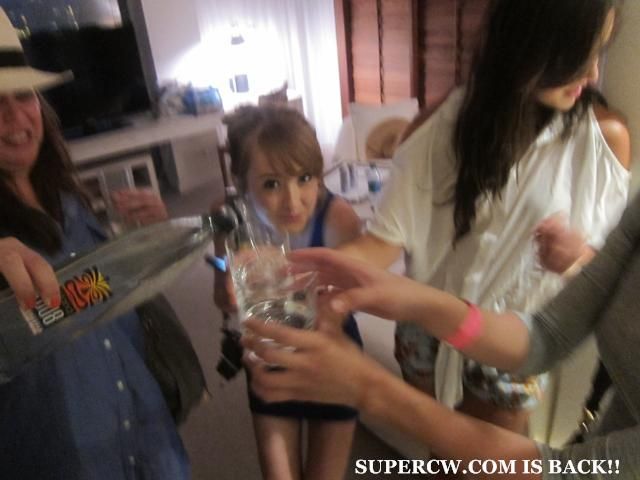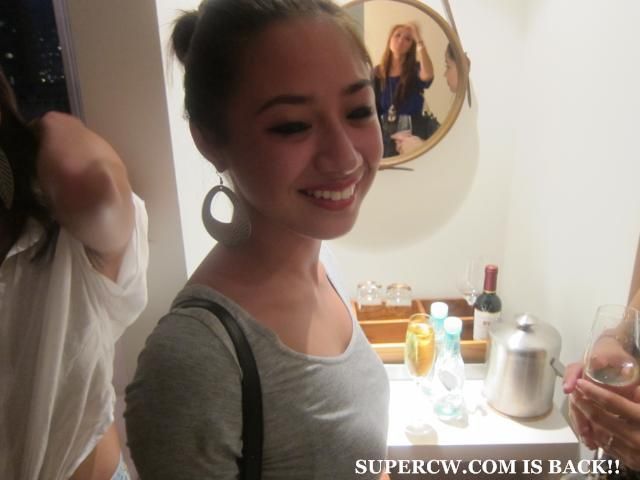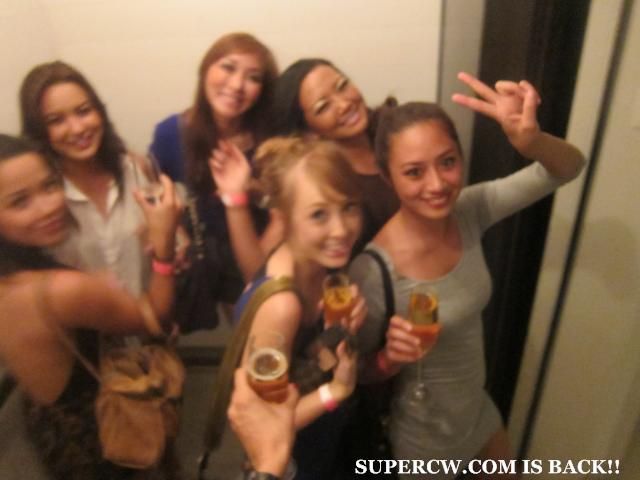 meanwhile downstairs OMG THE SEXY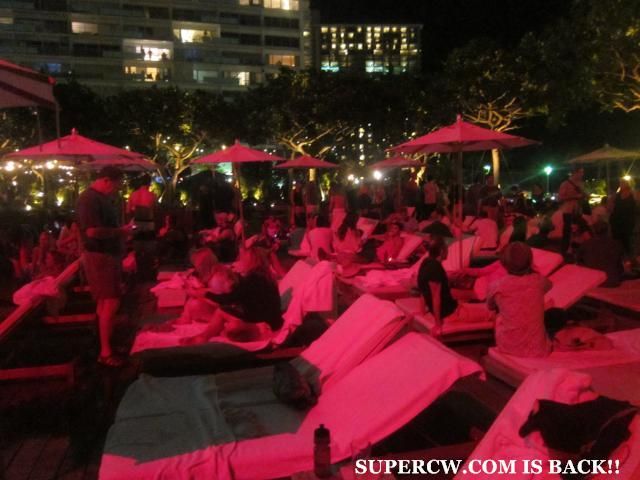 ps: the elevator rides were my favorite parts.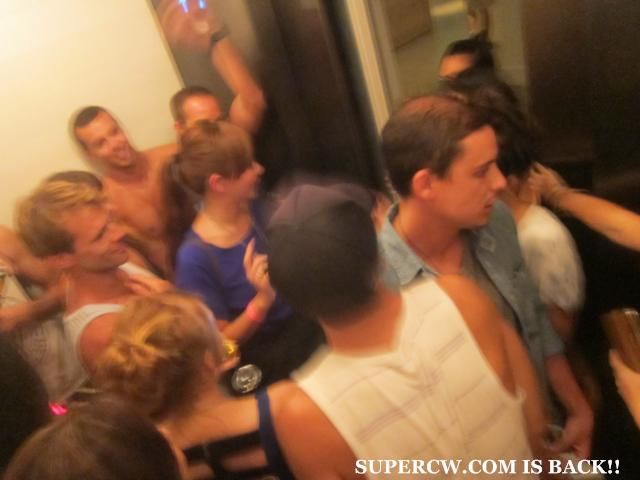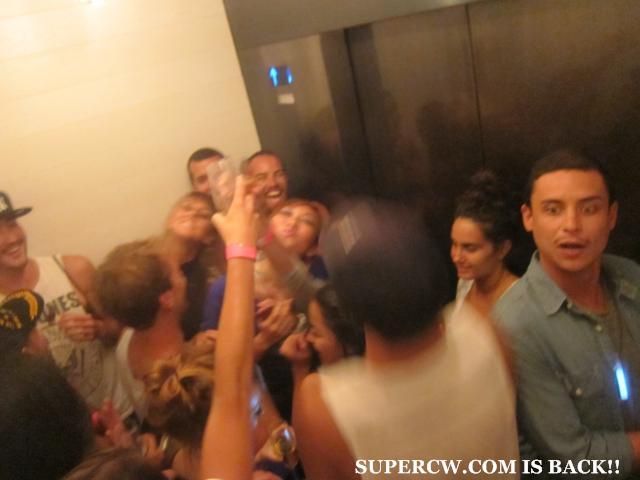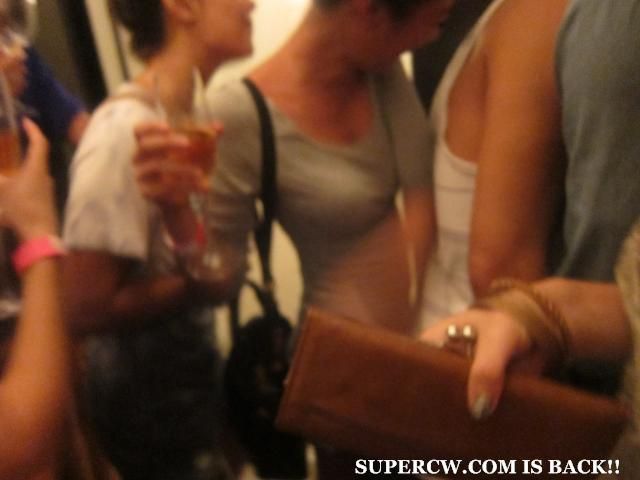 we couldn't decide where to be for the fireworks. downstairs or upstairs? 9th floor or 17th? 4th floor or sunrise pool? aaaaadfdsjf;adkjf. it was like that stressful witching hour right before midnight on new year's even when you're still in the cab. we finally settled on 17. best decision/view everrrrrr.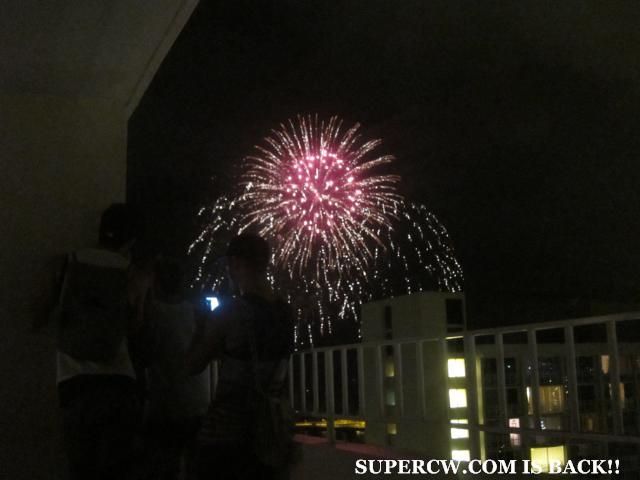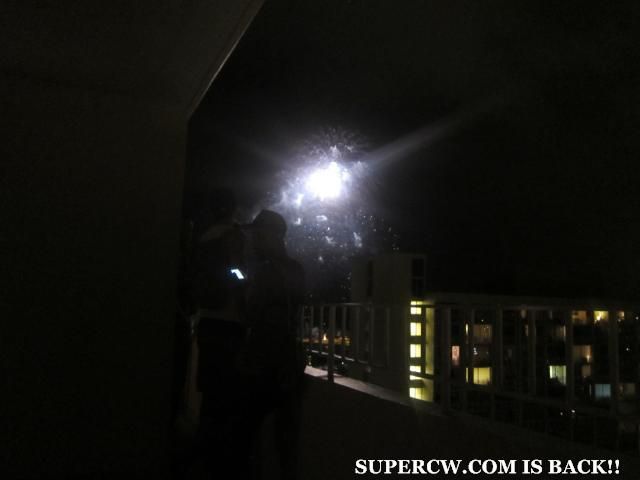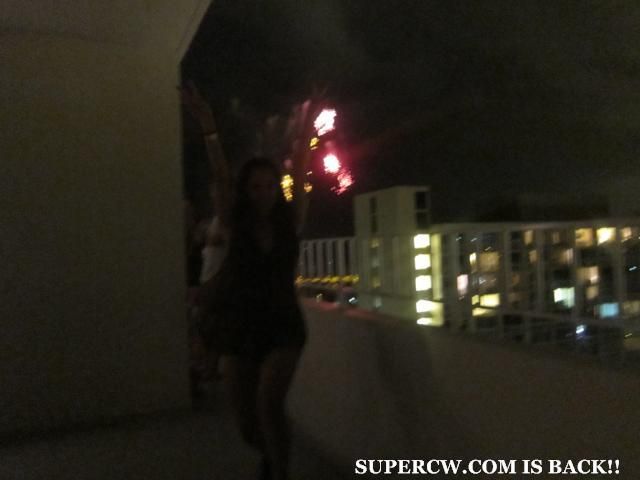 this isn't my favorite 4th of july pic of flash, btw…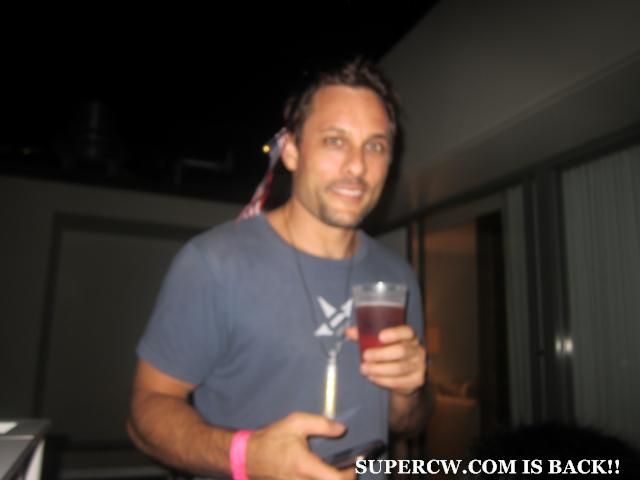 THIS IS!!!

that's it for now. i gotta get some sleep. it's a busy week (as usual) but i'll be out later, AT SEA is back!!! omg they are sofa king good i love that band like you don't even know. the best best best BEST remedy for the sadness and the business is to stand there clenching every muscle to their crecendoing shoegaze. see you tonight. or tomorrow. or this weekend.