we were supposed to be taking turns with our drives, but i find myself not being able to say no when Zana invites me to the east side. she seriously owes me like 3 town visits. i'm so not counting though. i happily went to kick it at Chuck's new 808skate last week. everyone was in the back of the shop on the ramp.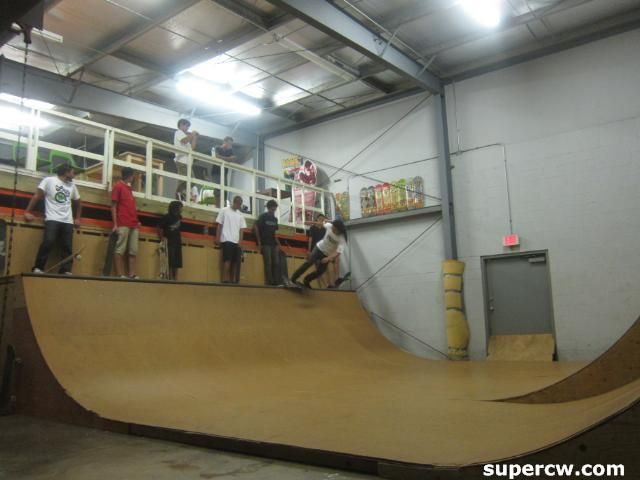 i love watching chuck skate. all of them. guys in their 30s looking like kids. i wonder if skateboarding is, in fact, the male fountain of youth.
also random but notable – the fresh blood stain by the ramp just there. yeeeew.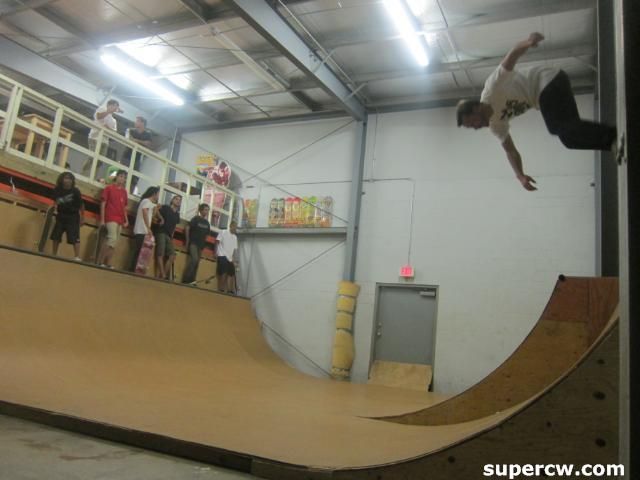 jarold webb is home again. haiiii jarold!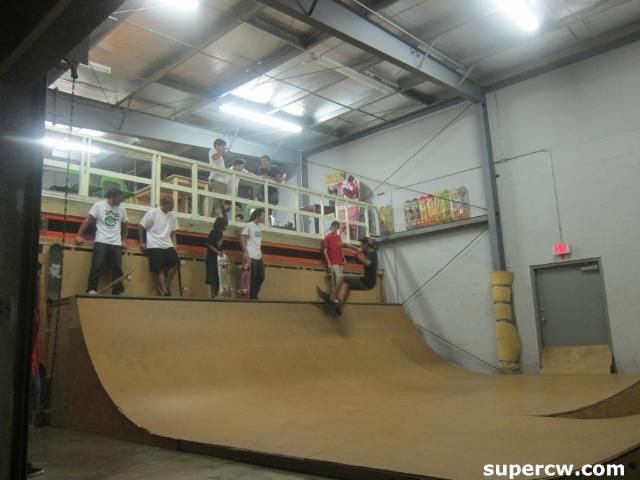 steven parker who (along with nalu and vegas mike) stole the show in one kine day and as you may or may not know also kills it at bbq.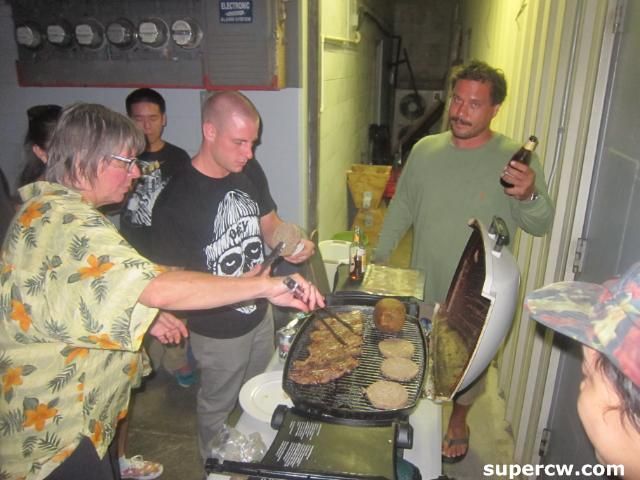 i had meant to get this show during the daylight but got too distracted by the ramp sesh and bbq to do it. love the new shop love josh running it love the HELLO KITTY VANS they carry and of course love chuck and zana my family.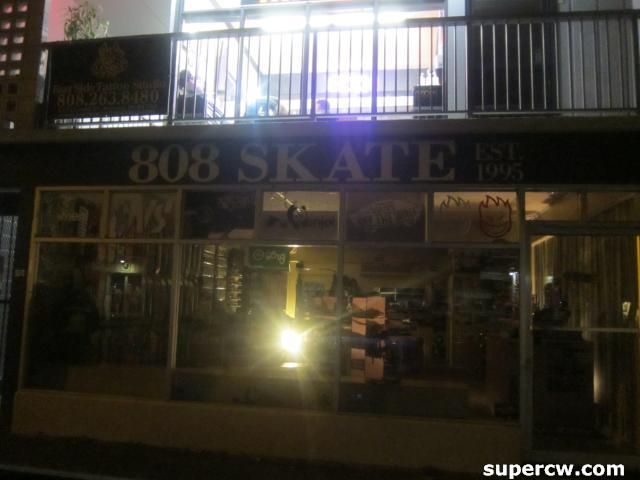 i've literally been up to my ears in liquor and wine these past few weeks with back to back to back bartender competitions and a huge trade show next month. not exactly the worst job to have though. smile.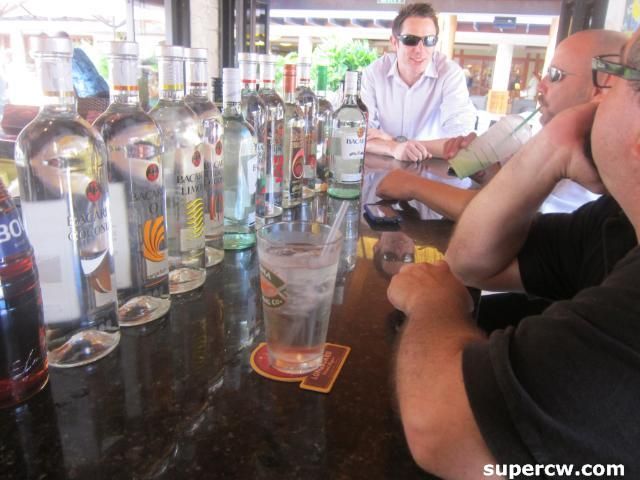 speaking of liquor. look at this new 50ml bottle we got of the crystal head vodka!! it's like a little person skull aaaaaahhhdlkdjlfhhh! at the time of this photo these little babies were only available in select boutique liquor stores so i'm not even sure there's any left.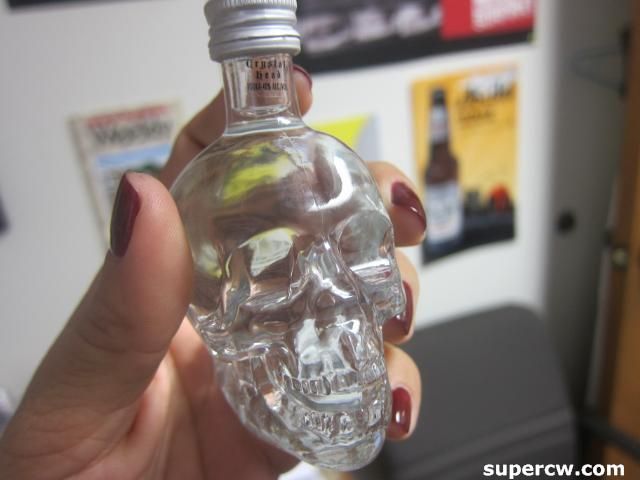 (still) speaking of liquor, dave newman is pretty much killing it at life these days. he CAME SO SUPER CLOSE to taking the bombay sapphire most inspired bartender competition last night using this special giant ball ice cube thing in his drink. torry told me this epic/gnarly story that included how he watched a bartender chisel some ice into a perfect ball in japan. it's probably such super old news in the cocktail world, but for me every time i see one i'm like OOOOO BIG ICE BALL!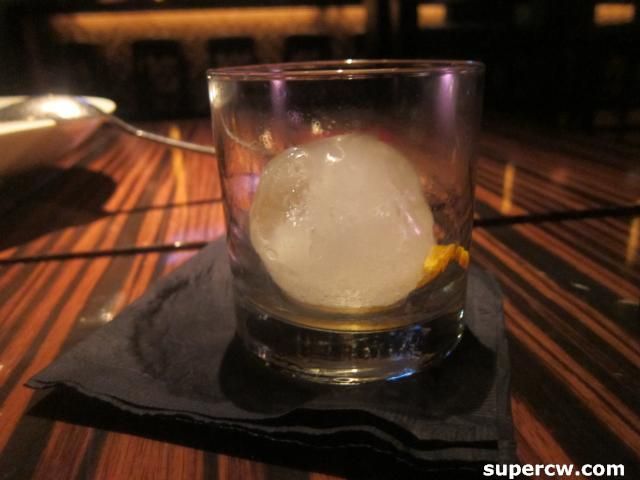 it was also the first time i ever saw/used/tried whiskey rocks too. THESE THINGS are genius for people who want the cold but not the dilution. seriously genius.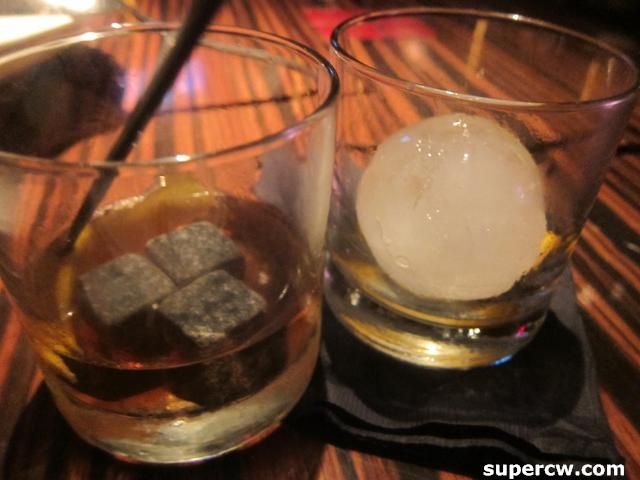 then last friday it was friday. so yeah, we go to the boiling point every friday at rumfire. this was a special occasion one, hence the MC and special DJ….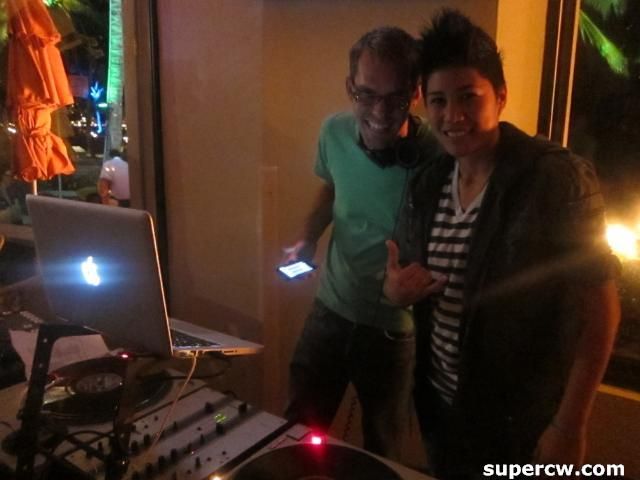 i get the table by the dj which is also the table by the window which is also the table by the fire. mui caliente. the burning boiling point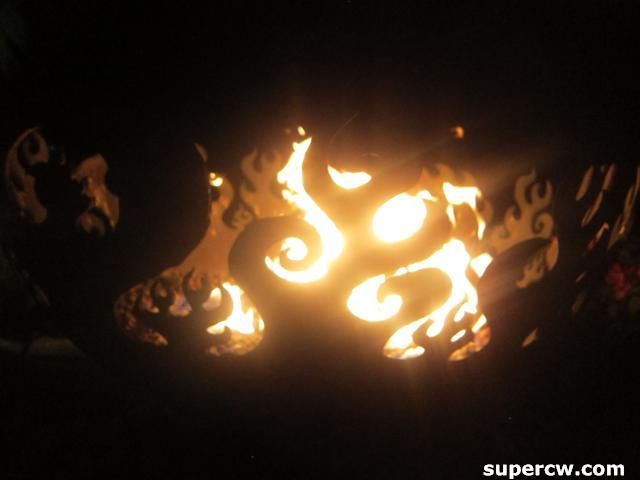 but it's prime real estate for people/tourist/dance nook watching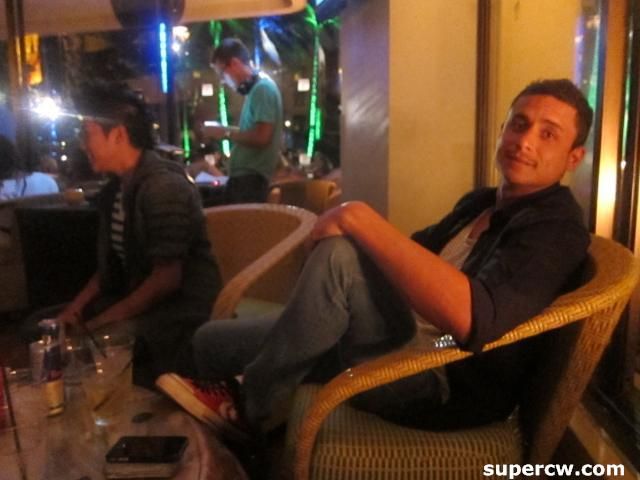 happy birthday jose, hi adam green and tyson, love ya juliet byebye jojo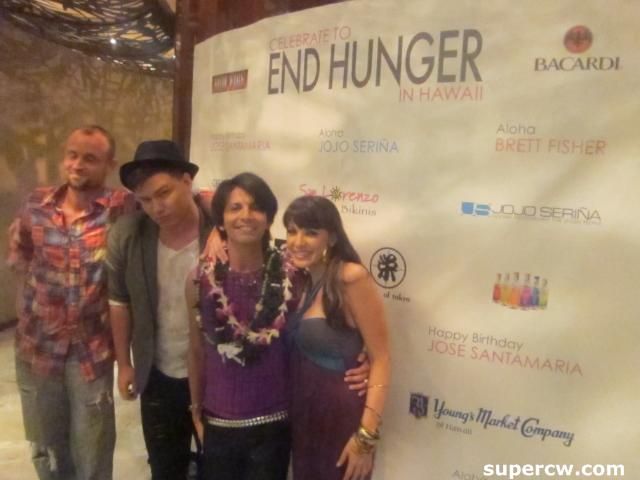 it was what you call a media frenzy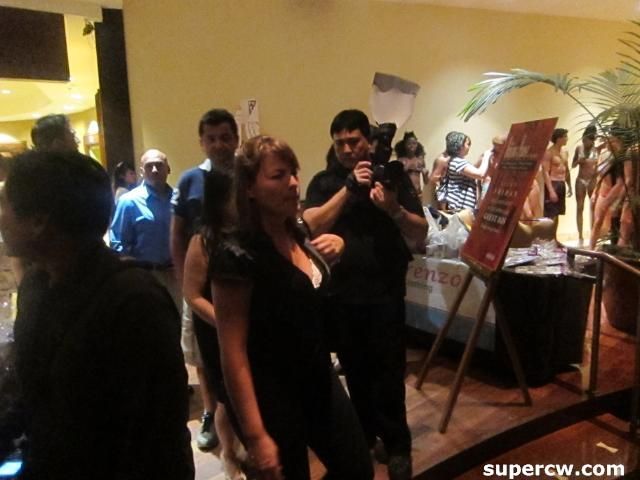 ryan played get shakey for me, and in the GRAND TRADITION of the boiling point someone immediately came up to compliment his/my great music taste. so i guess you could say he played get shakey for all of us.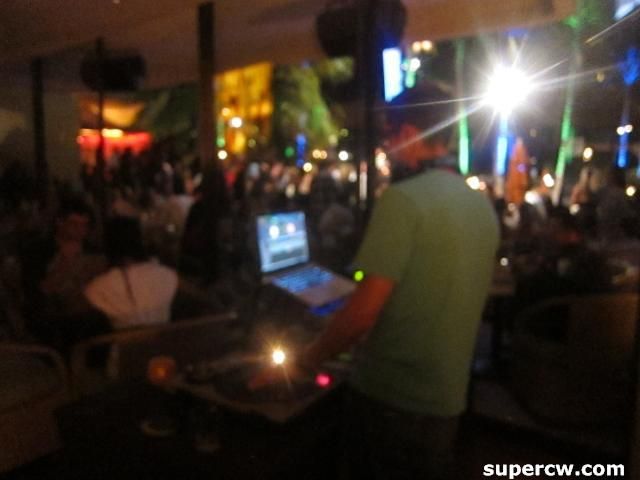 had to dip out earlier than i wanted to and am noticing that the boiling point is kawika and jodi's regular friday night spot.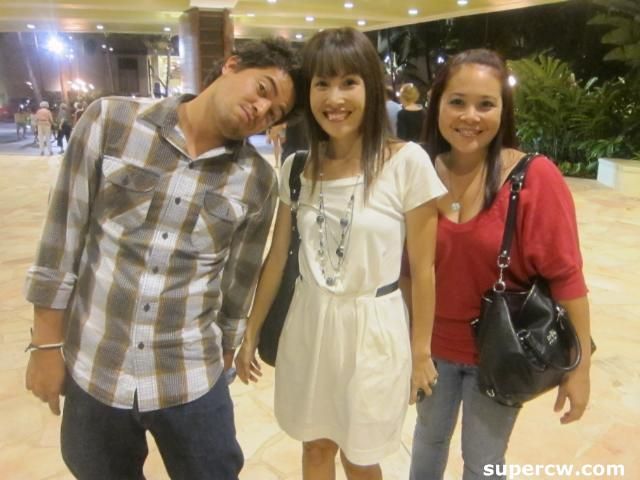 damn it i hate it when you're trying to make ninja and then bump into everyone you know on your way out. i love you guys but i gotta goooooo.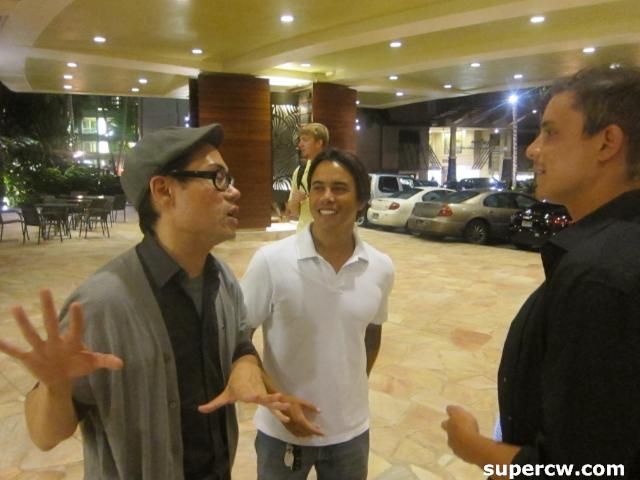 i didn't want to miss tanner ross's set, damn it.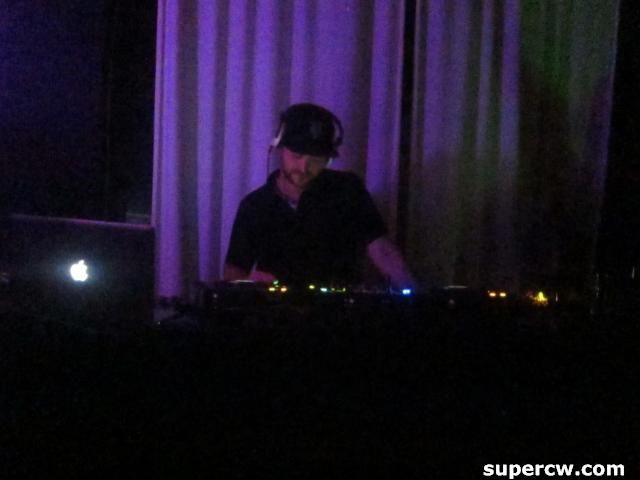 then it was still friday, and i wasn't tired.
it really didn't feel like a friday to me, weeks when i have like all these events during the week make friday feel like tuesday.
i didn't want to go home. so we went to TSUKIJIS.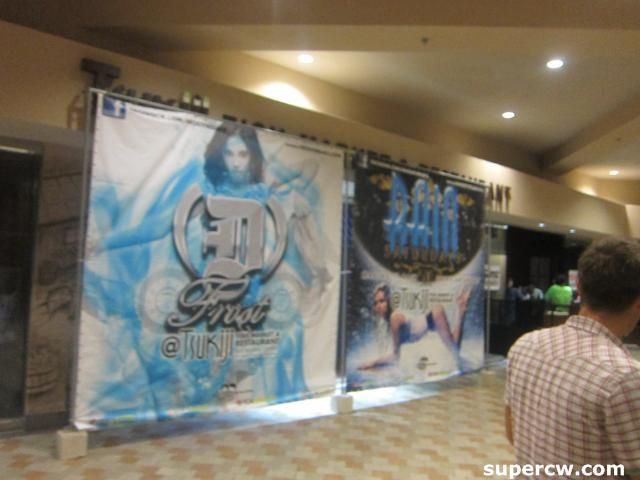 every friday people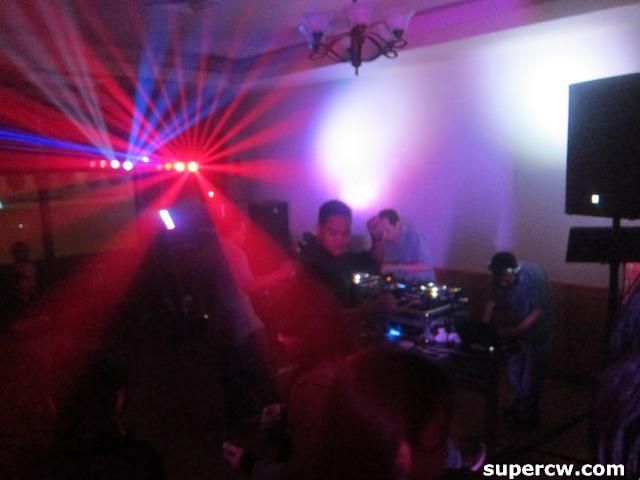 i'm not saying i expected any certain sort of crowd at 2am on a friday at the mall, but i DEFINITELY wasn't expecting to see waycool anthony and his dudes cruising. and omg can you guess which one is tiana debell's BABY brother!?
and holy shit i found one of danny punch's pau hana spots. you have NOT lived until you catch this guy on an after-work rampage. it's up there with flash/fun bobby. trust!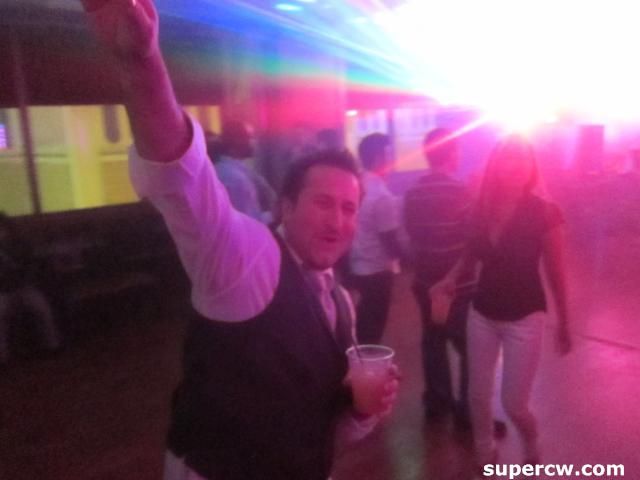 oh. then it's lovefest.
i feel bad about all that door chaos that the 82937489327 people that had to wait 3 hours on the freeway and in the line to get inside. if i experienced more than 10 minutes in my car waiting i definitely wouldn't have been there, but i was working early and already there when it started (thank god).
it was… how you say…. the bestfckingnight ever. this was the area behind willis's set, and where i pretty much parked it for the entire night. miya did too.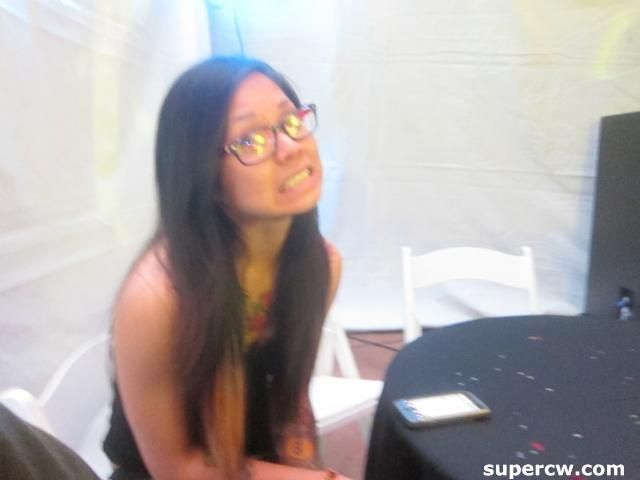 we had our own bar. and disco ball. not sure what else us grown ups really need at lovefest.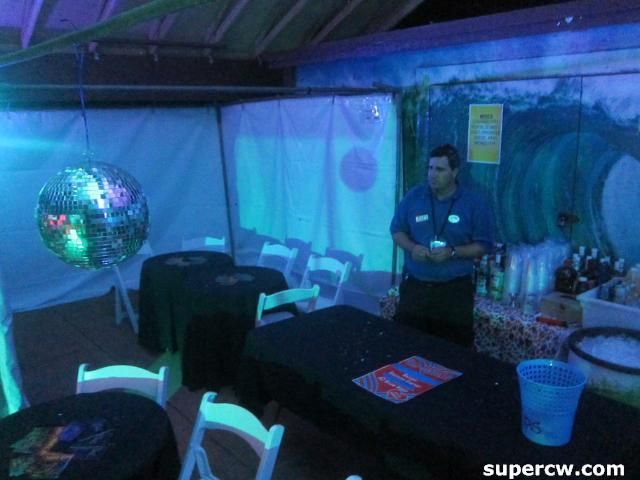 and the dj was just right here. and WILLIS I HATE YOU FOR NOT RECORDING YOUR SET UGHUHGUHGUHGUHGUHGGGG it was super killer.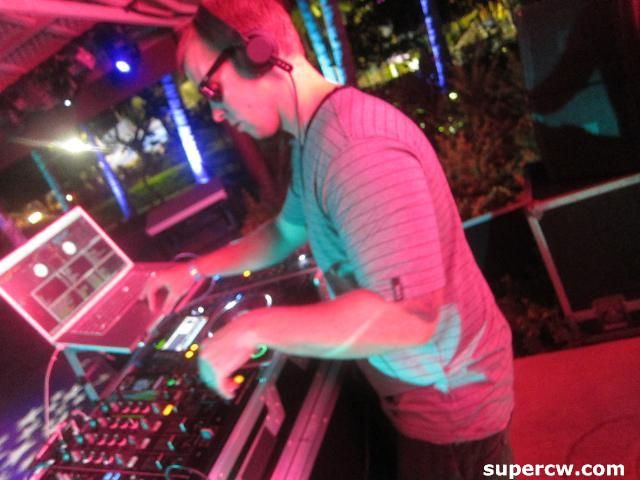 so yeah, willis, alt/air, miko, jack beats and diplo were all performing at this stage. and we had a bar. and a disco ball. there was essentially no reason to move from this area whatsoever.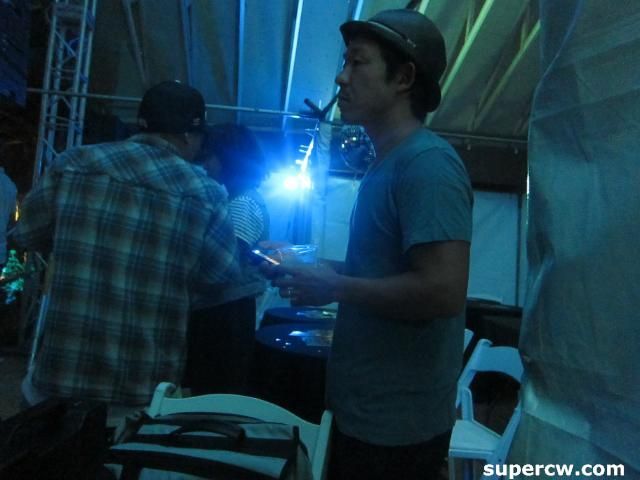 the only bad thing, and i'm not so sure how bad it really is, was that we couldn't see the front of the led screen thing.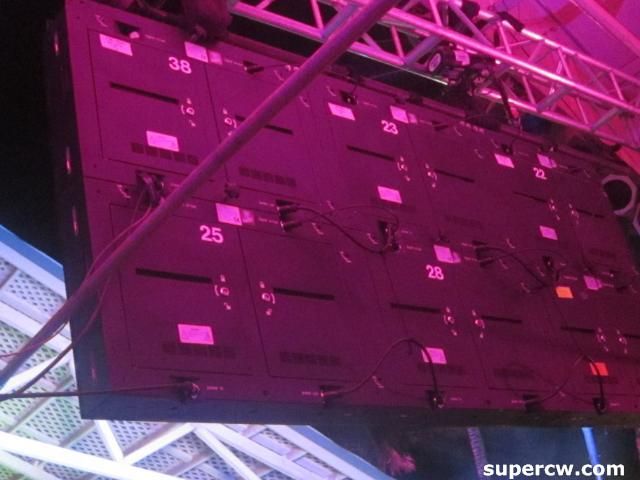 wore my cheeseburger shirt. cheeseburger cheeseburger.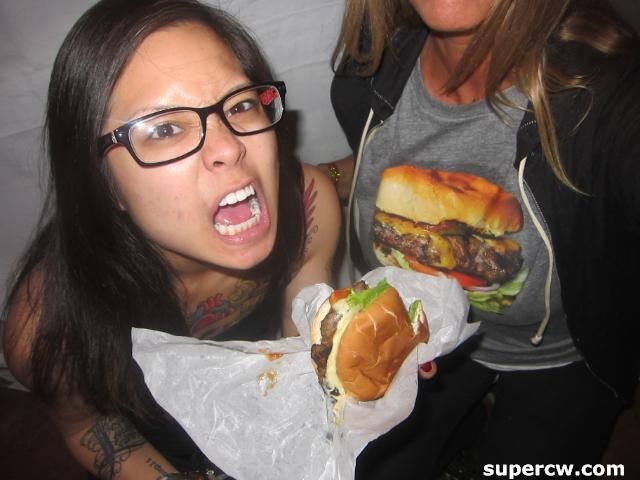 these cats are probably one of my favorite things about lovefest and why i've been going since forever. they always figure out a way to involve more than just "house" music. i loved that he had alt/air play this year. i'm going to push with all my might to have them bring FIERO next year. could you imagine?!?!? indie electro-dance los angeles style fckin killing-it grown up music for us?!?!!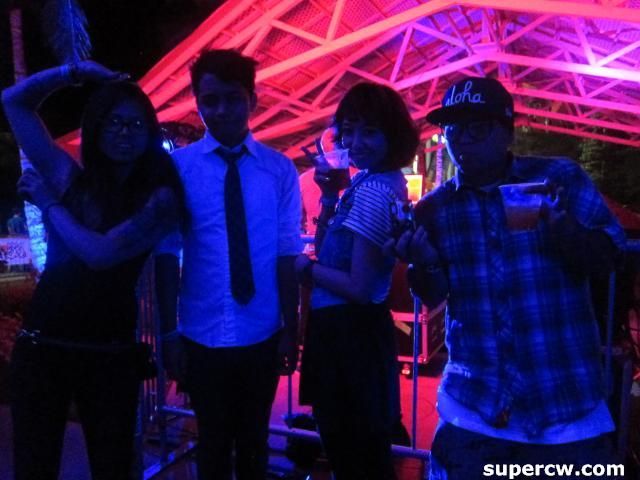 miko is in the building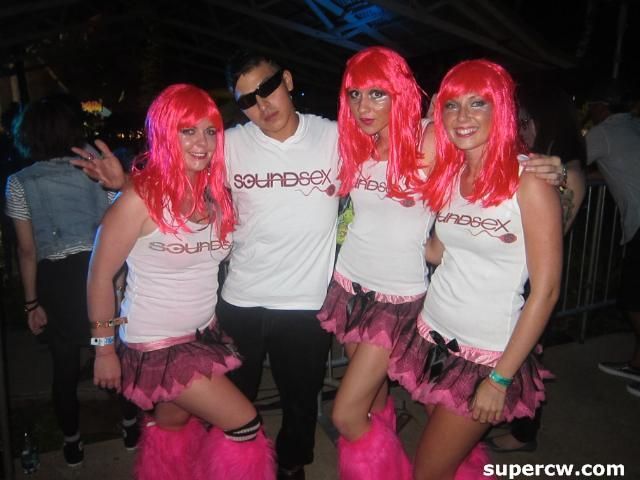 WITH NEW HAIR!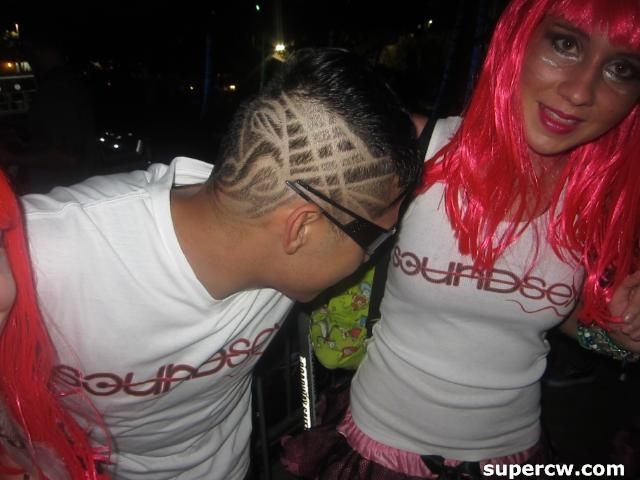 they said there was like 8,000 people at this one, which i definitely felt when we made our way over to the main stage during diplo's set. but for the first 4 hours or so it was pretty much perfect.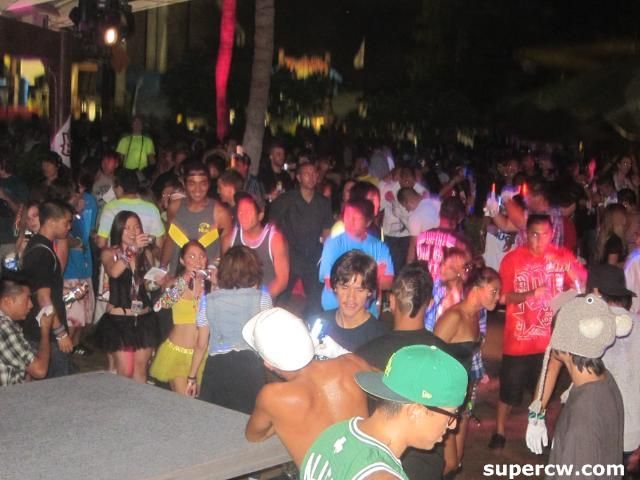 alt/air has new music!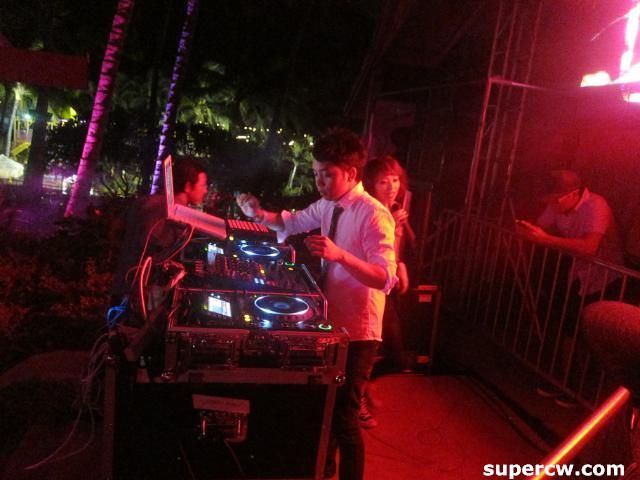 the kids were loving them too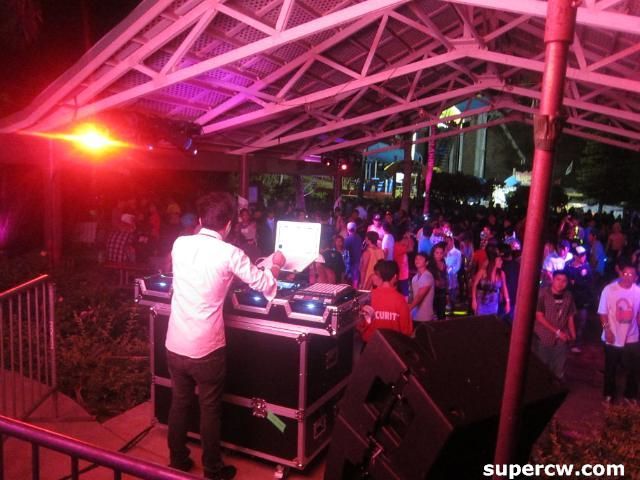 cameron was like "WHY don't i know them"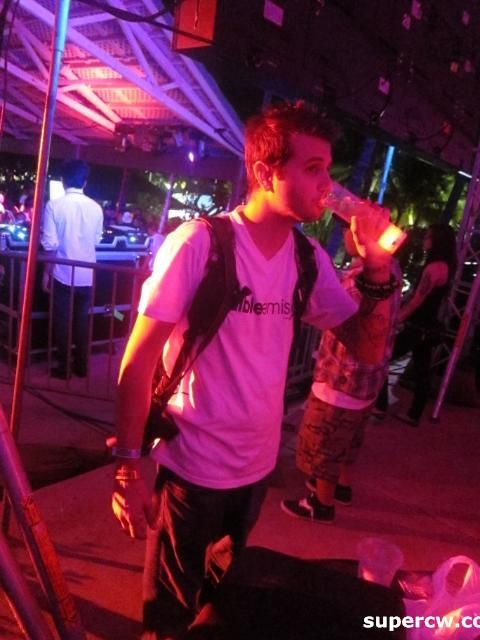 and i'm like…. it's alt/air… EVERYONE KNOWS THEM.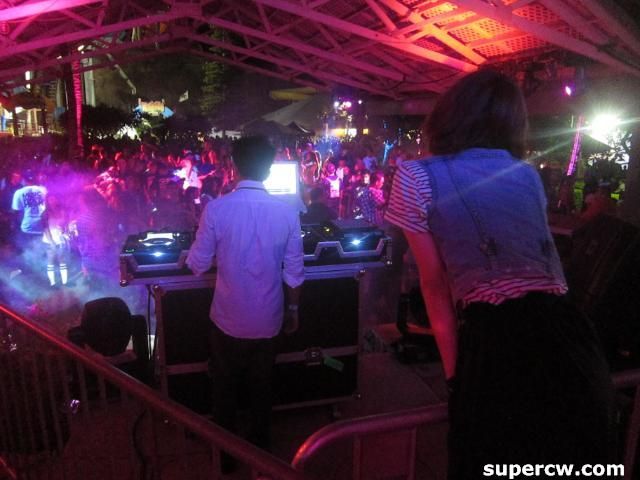 didn't catch this at first then saw him and zoomed in and was like WHAAAAAT!!! hi!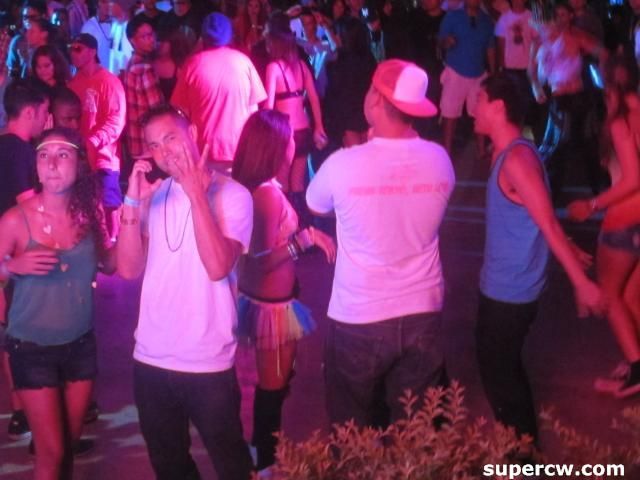 meanwhile in our killer backstage nook with a bar, disco ball and grown-ups… miko's girls were getting ready for his set.
and maleko is in the building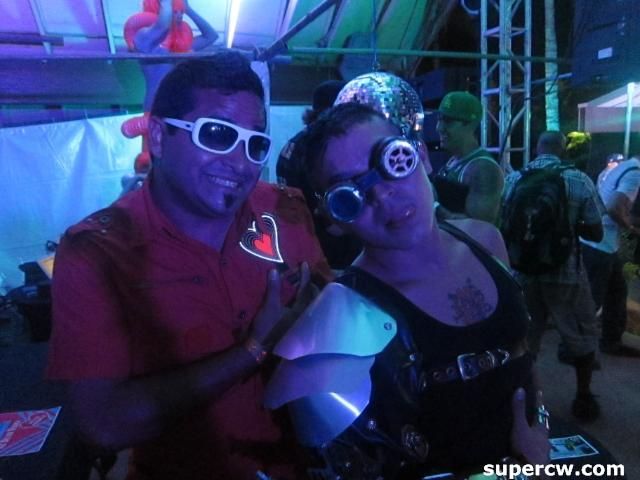 he was so funny at the bar, ordering a red bull vodka and turned around to talk to me then turned back and saw him pouring monster and was like "what's that i don't want that take that back" i mean monster posters and stuff was all over the park it was still cute that he was like eff you get that out of my face. i showed him the nice alternative (vodka, half oj, half sprite)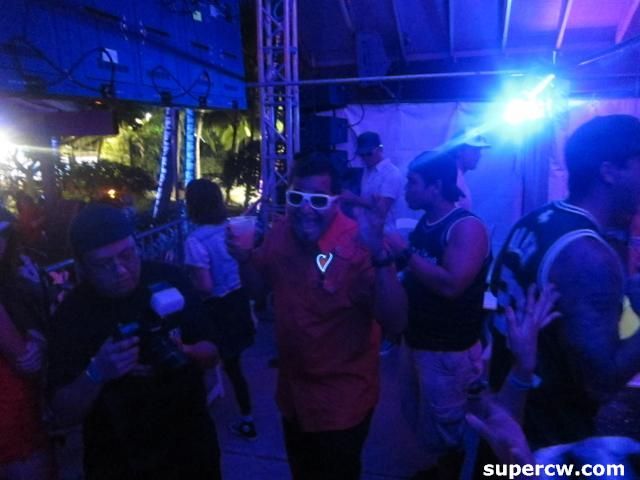 then it was miko's set. and he completely destroyed it.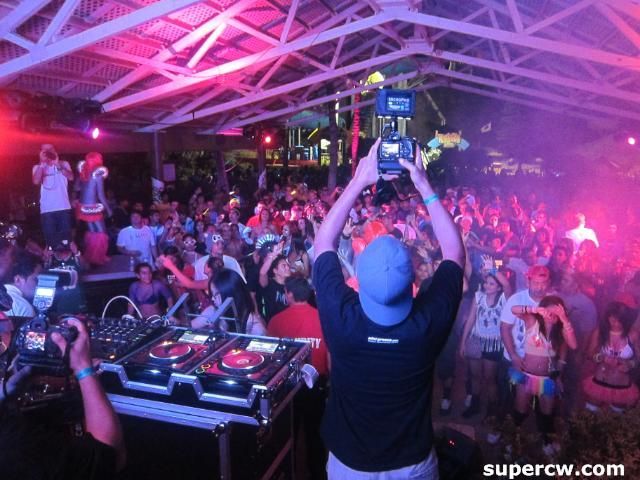 my favorite was the ipad filmer. when he was over here i caught the screen and it actually has an amazing camera. it almost looked 3d. it's definitely hd.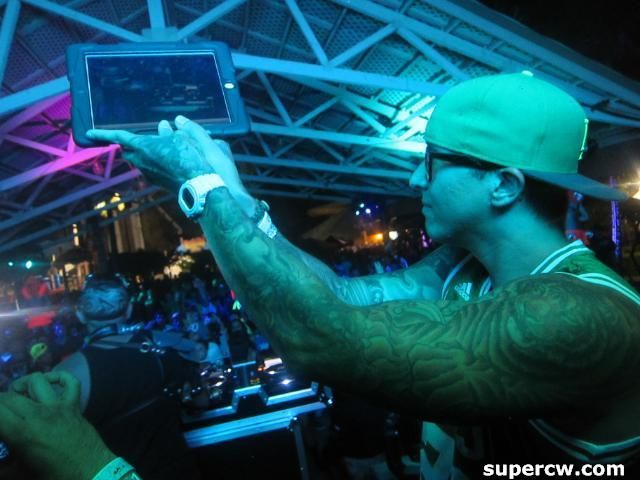 miko let us know where he put your set i heard he recorded the whole thing
TANNER ROSS! with chris and willis and trieu and spots. SPAAAAAAAATS.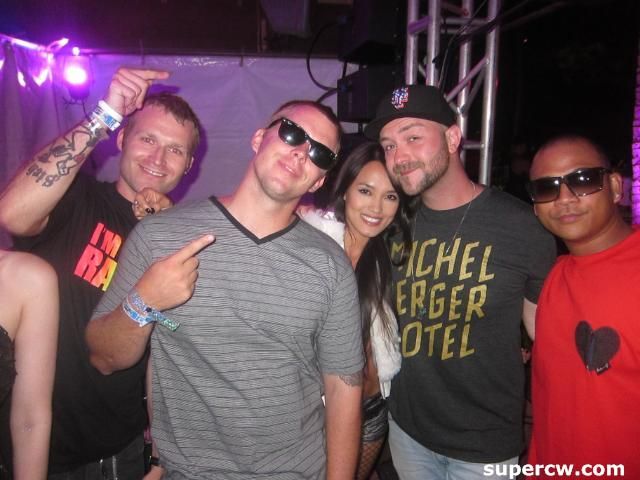 haha every time someone new came backstage to our grown-up nook with a bar and disco ball it was so exciting!!
mostly because it was taking people a lifetime to even get inside, and we weren't moving. so if they found us it was just the greatest thing ever. MISTER NICK!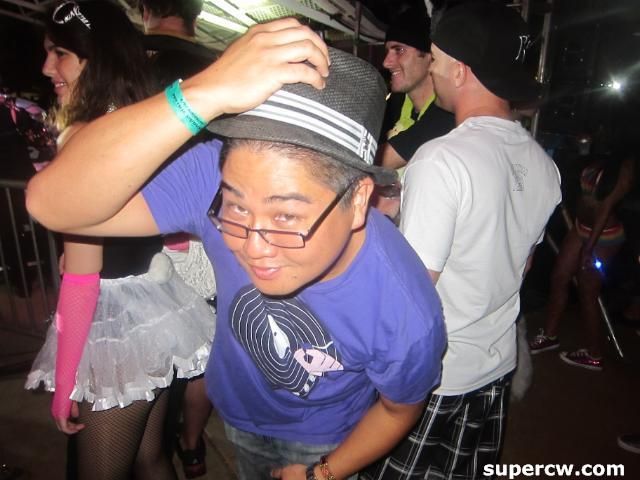 here's a better perspective of where we were. see jack beats, see the kids, see us. see hello kitty backpack, see willis and diplo.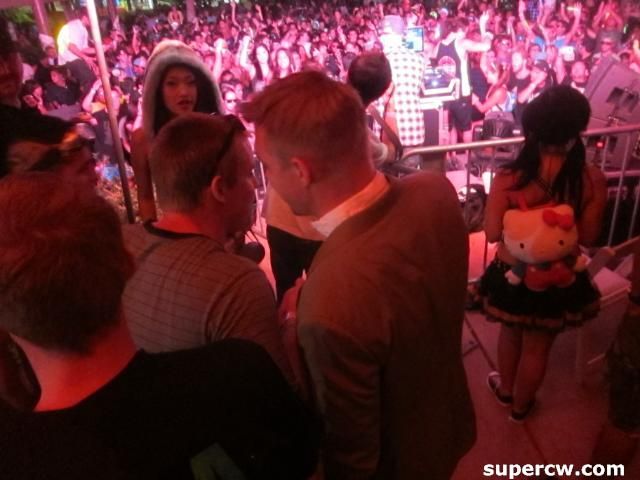 jack beats was waaaaaaay better than i was expecting. i don't know why i come to these things with expectations anyway.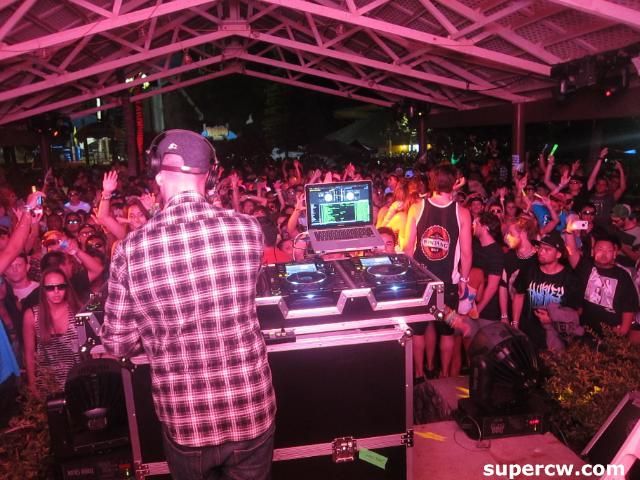 there was a bevy of hot barely dressed girls that found their way in front of my camera, but i blew it trying to get proof.
then blaise arrived. more grown ups in our backstage grown-up nook with a disco ball and bar.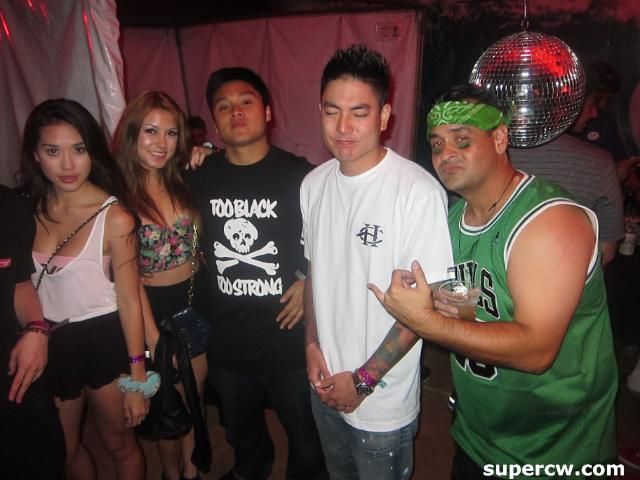 maleko let me put on his glasses. then he was like "if you take the glasses you have to take the mic" aaadkfjdkf;hhh.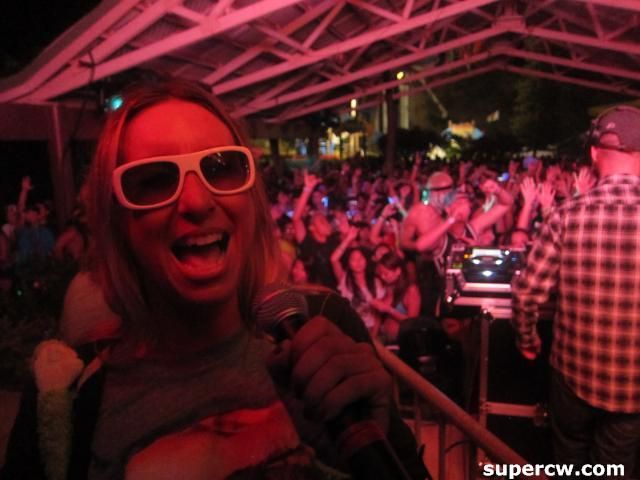 then rp and mariko arrived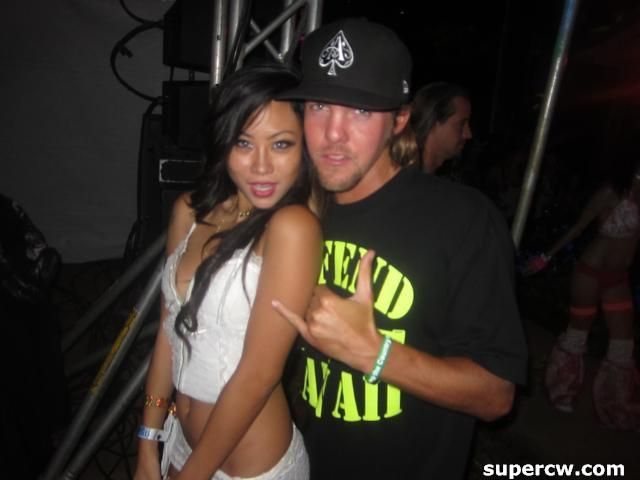 and PARTYYYFACE GOT CARDS!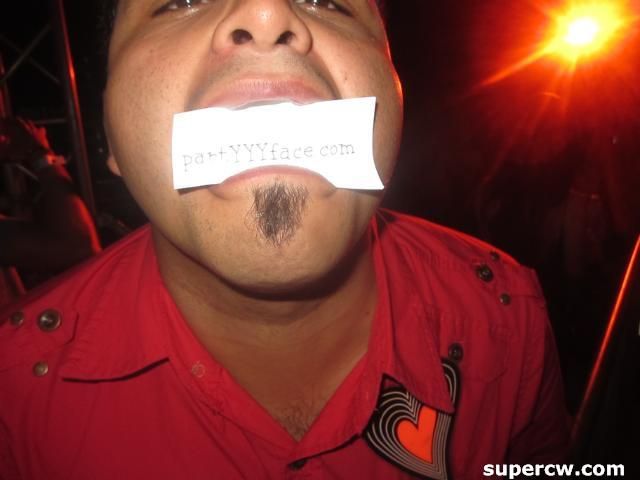 and just oh my god jack beats. pretty much the second this babyfaced british dude dropped his first bassline people went apeshit and i realized i wasn't there for just any other house music tonight.
luke's arrival to the grown up nook was especially delightful… he brought 3d glasses for everyone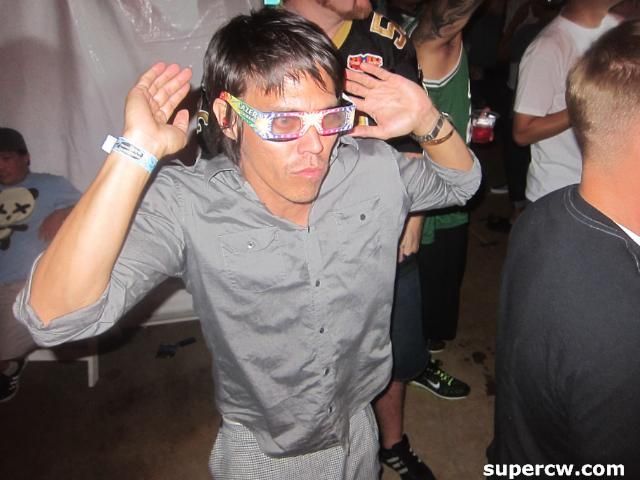 ps OMGJACKBEATSSSSSSS. say hello to the future.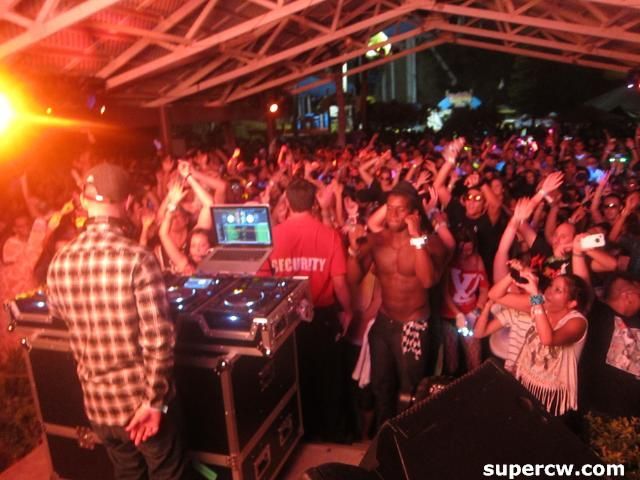 sophia was a piggie last year. this year? a unicornnn!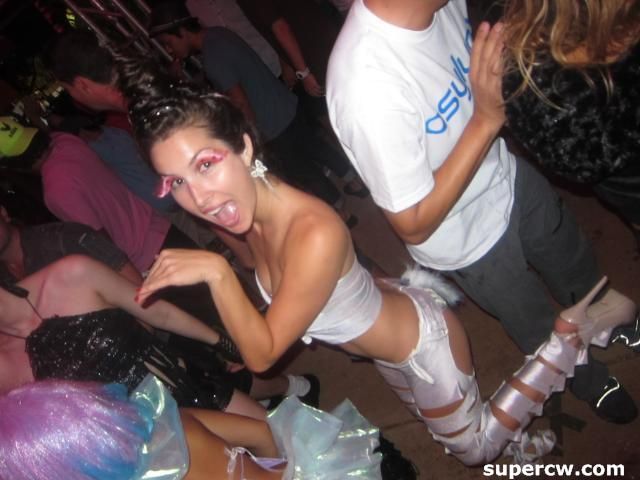 luke didn't bring glasses for everyone. he COULD have – he had a whole box of them but got sick of holding it so he ditched it somewhere outside.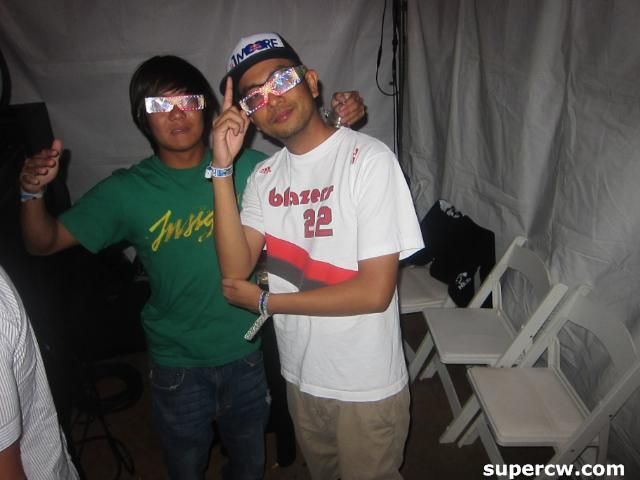 best backstage grown-up nook with a disco ball and bar eeverrrrrrrr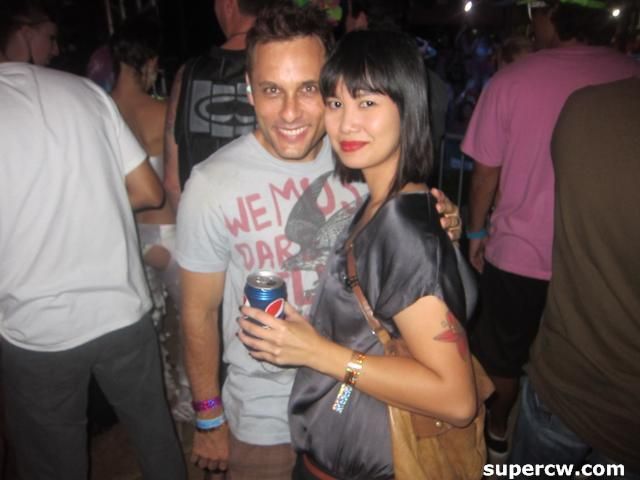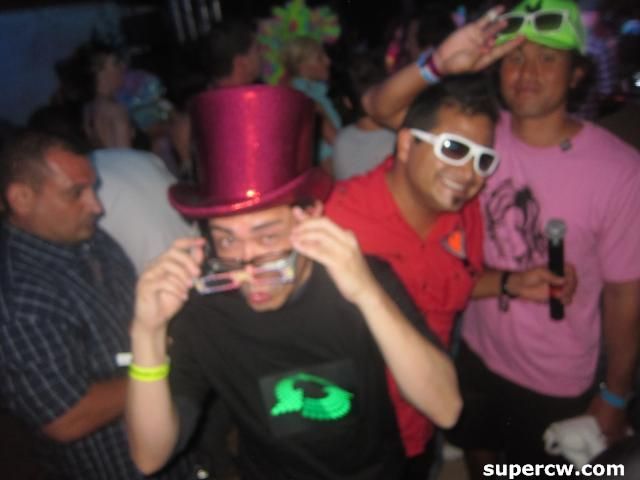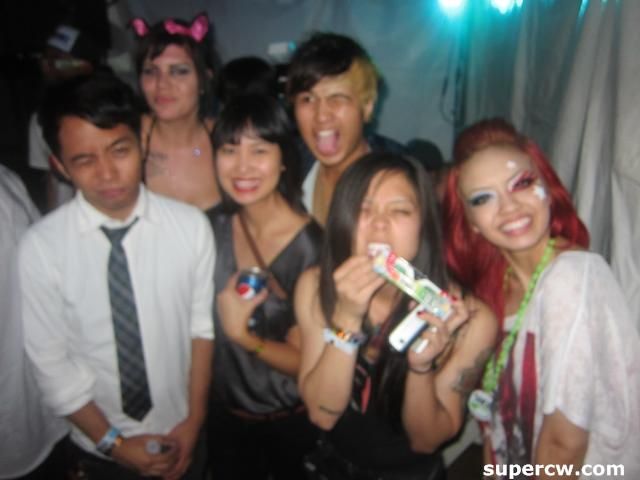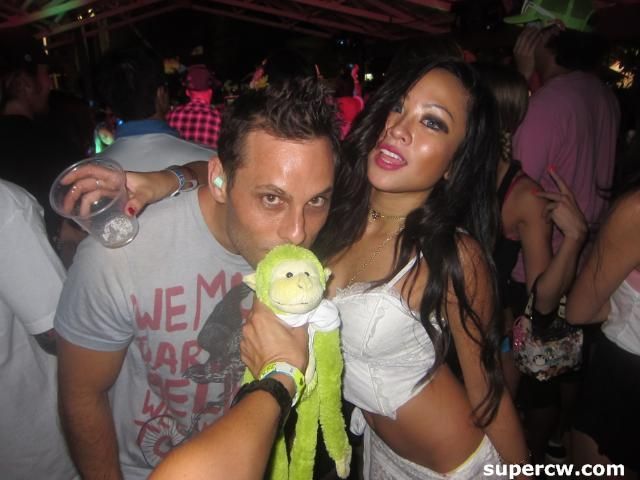 then it was diplo's turn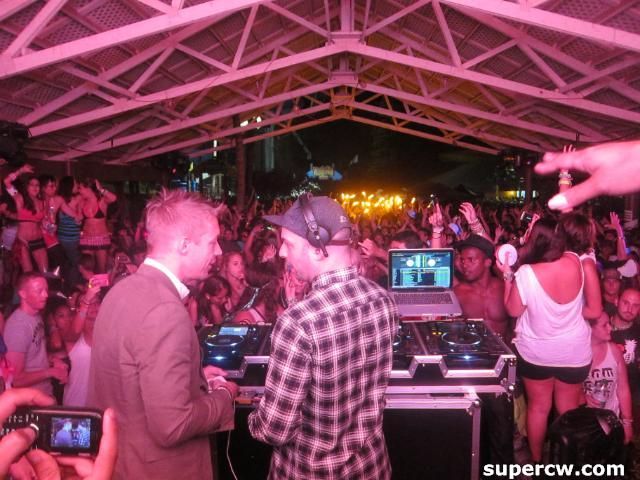 and there was much excitement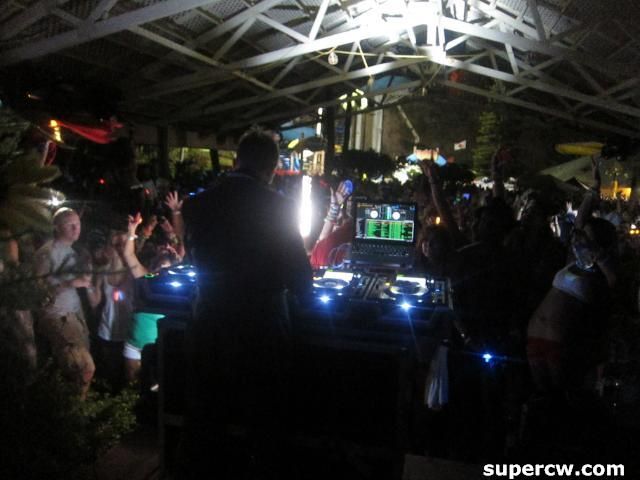 but flashee had finally finished hosting the vip and needed a drink. bad.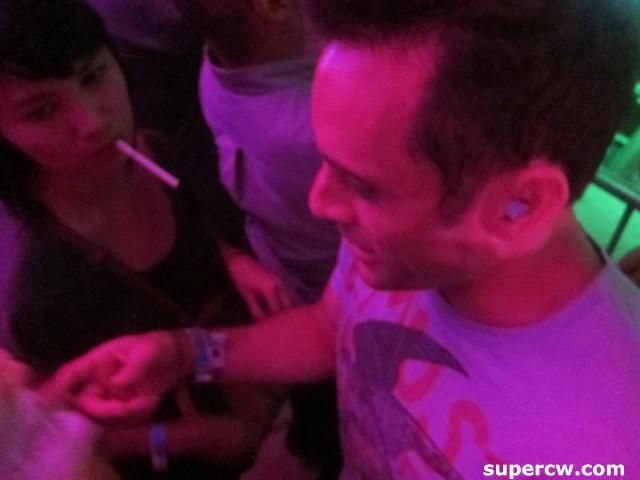 we stuck around for a while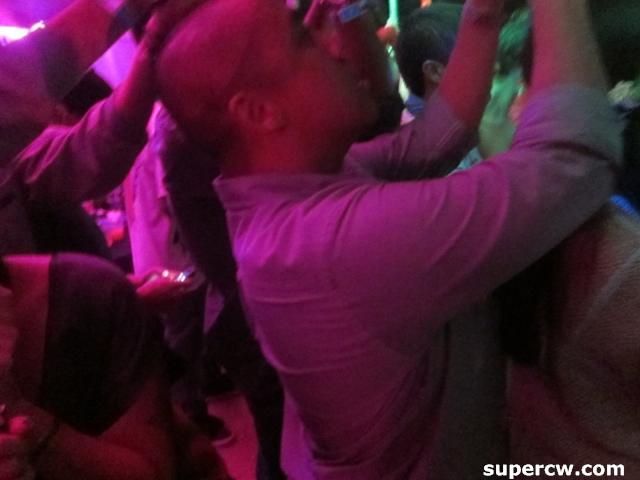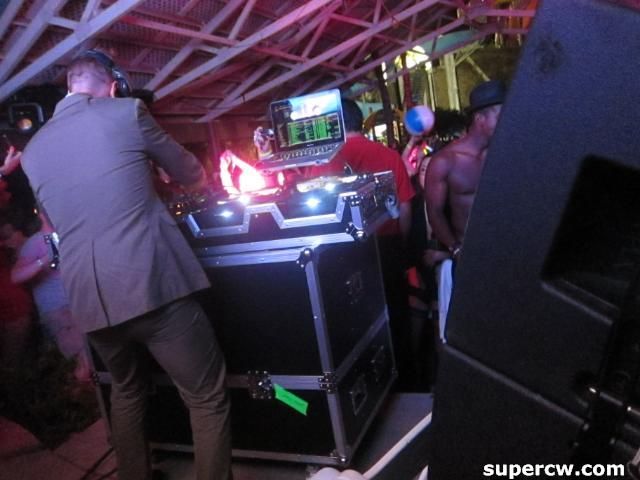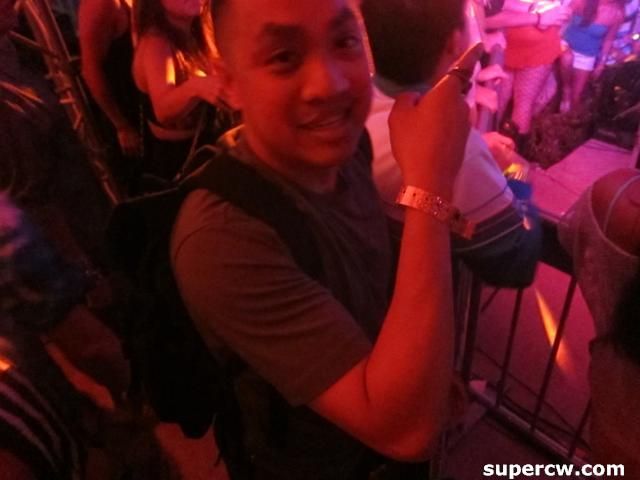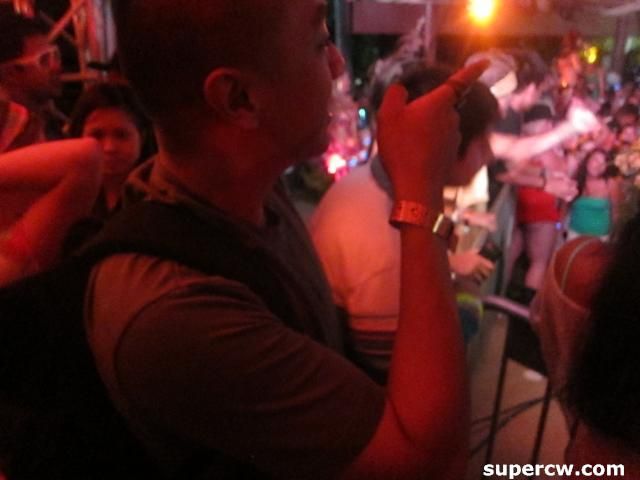 jt where is the video you made tonight and OMG IT'S JT!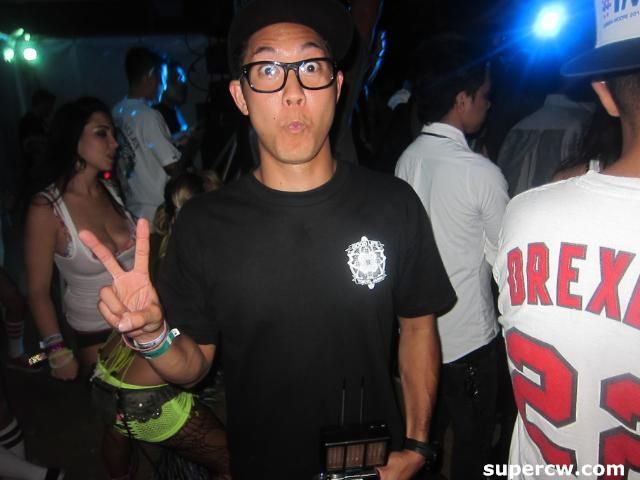 trying to show you the perspective but wound up just getting the back of jay and jami's heads, lawl.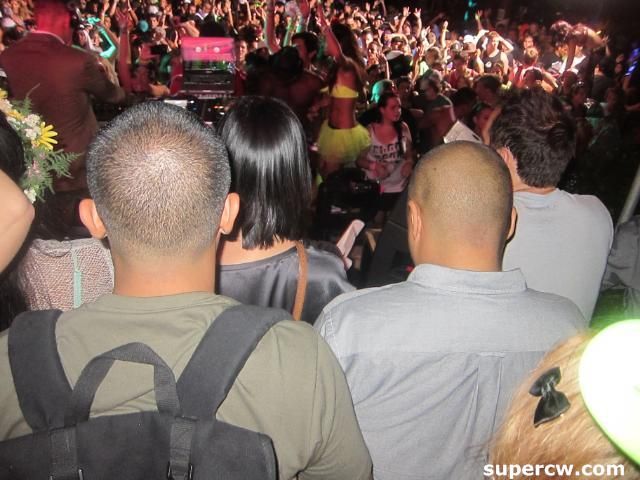 we were starting to be over it around the 8th or 9878767th time he got on the mic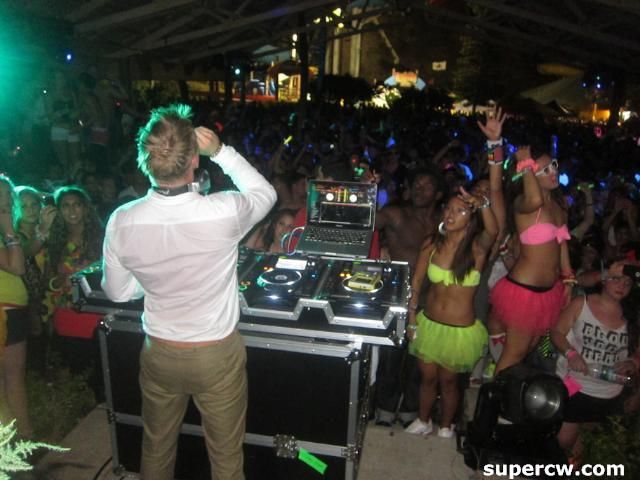 we decided to say hi to g at the other main stage and make our get-away to town. the other main stage was WAYFUN tho so we stayed a bit longer….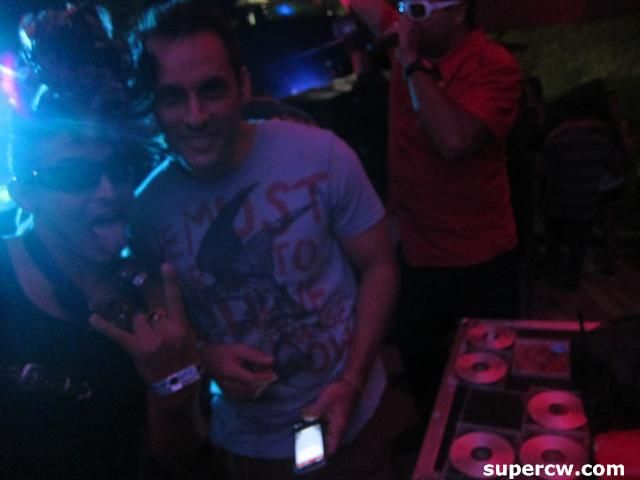 g was on and WOAH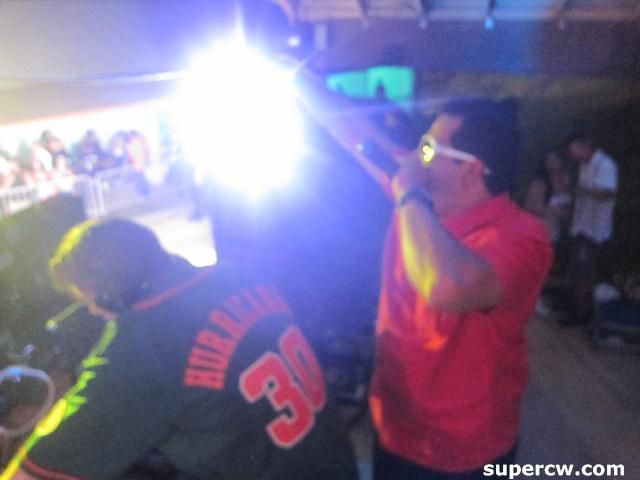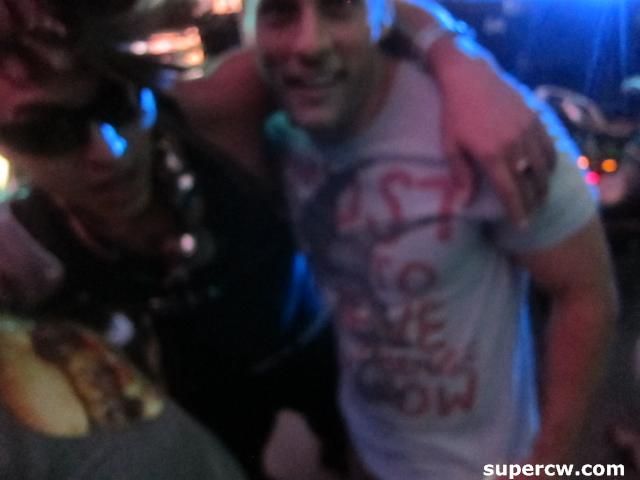 way way wayyyy too much fun over here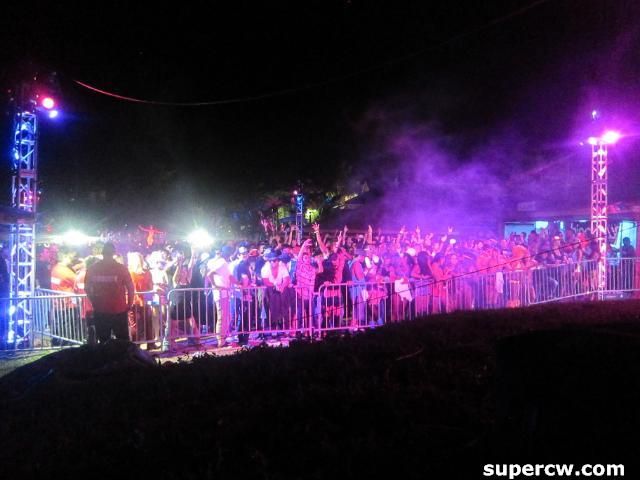 time to plop down in the grass again.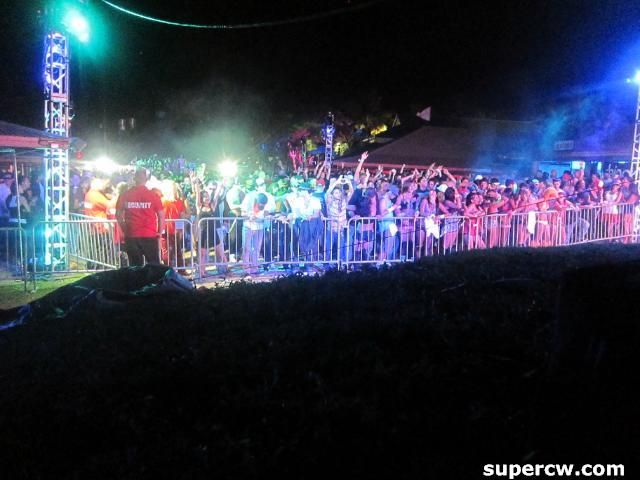 gloriaaa! she got mad at me for making her sit in the grass with me for a while. she said it made her itchy. i was having the time of my life.
i sat there and watched flashee jump up on the stage and hip-hop hug g-spot for a while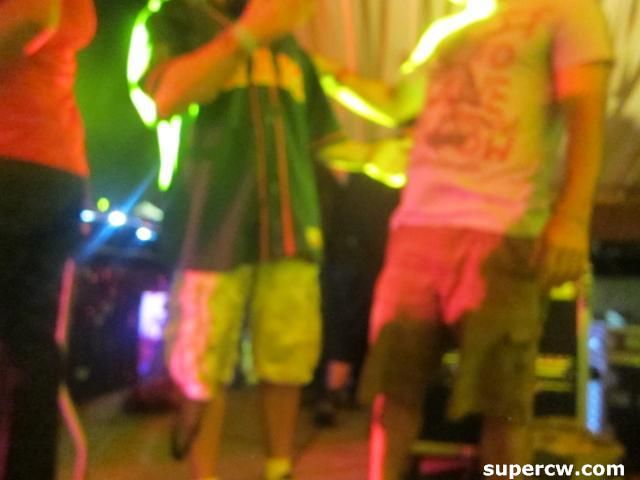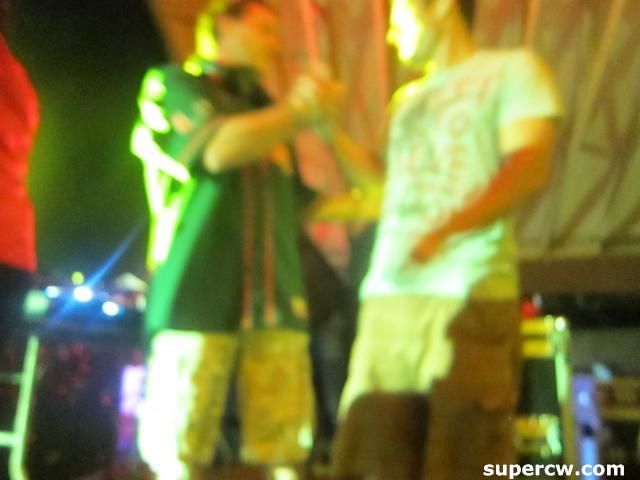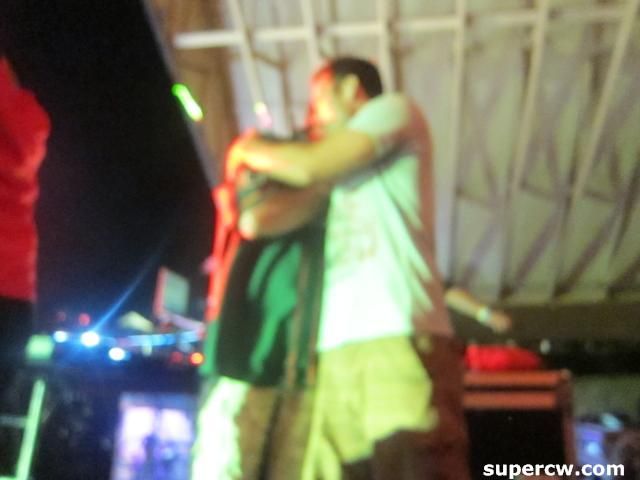 then i noticed they were both looking at me for a while. i looked back for a while.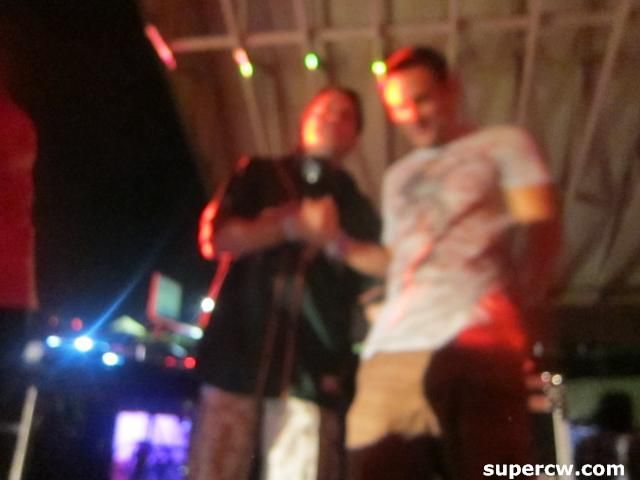 "christa! picture!!" oh.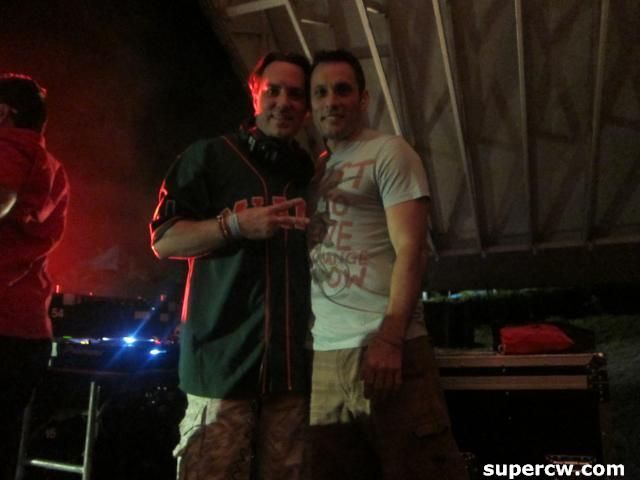 then flashee drove me home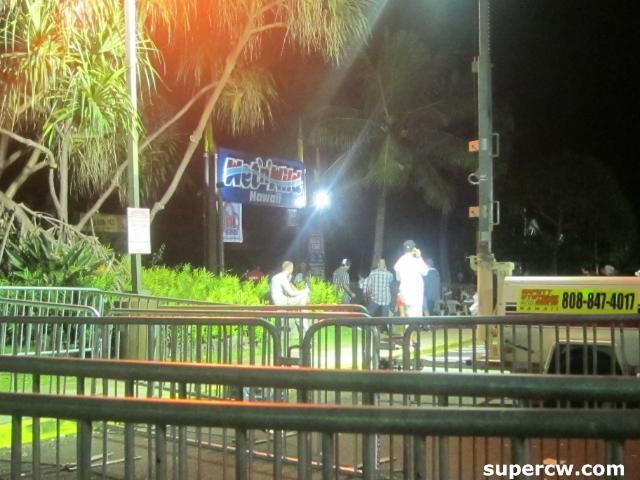 no he didn't he drove me to asylum. where eskae later came too. and now we are both members.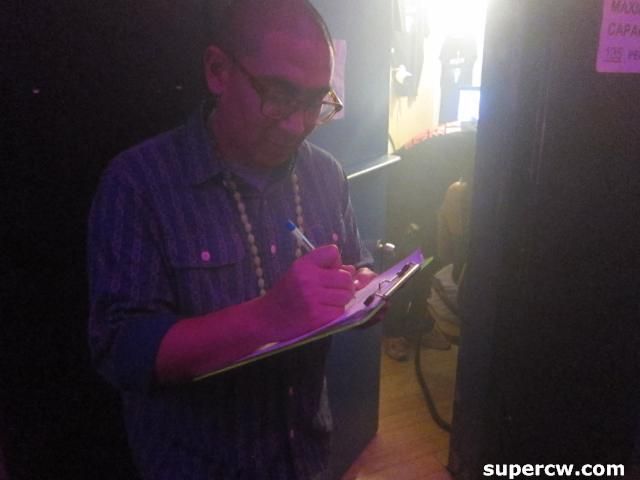 tonight was, how you say, neverending.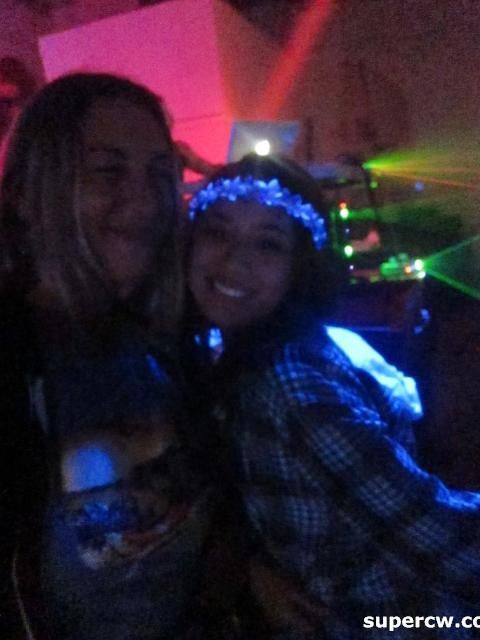 then it was work. workworkwork. and a beautiful pairing lunch featuring Bombay Sapphire for the USBG at the halekulani. nonwork.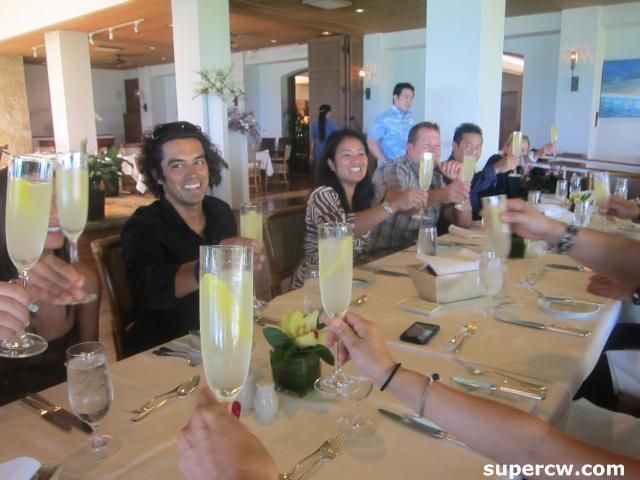 cocktail pairing lunches really can only be truly appreciated by bartenders on a monday. i don't know anyone else that is that hardcore.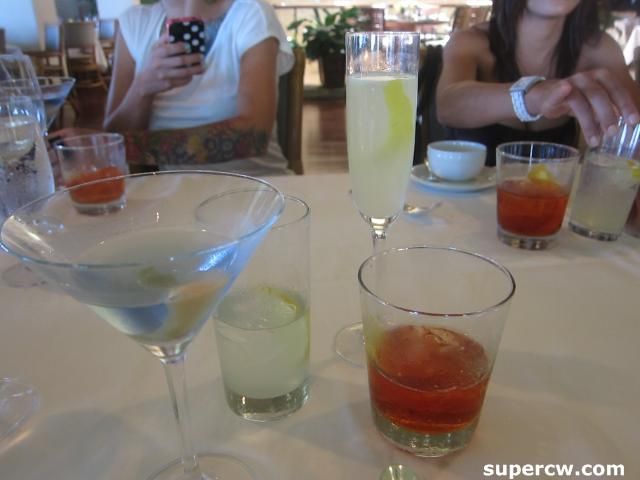 the dessert featured a mini macaroon that's making me want to drive straight to la tour right now.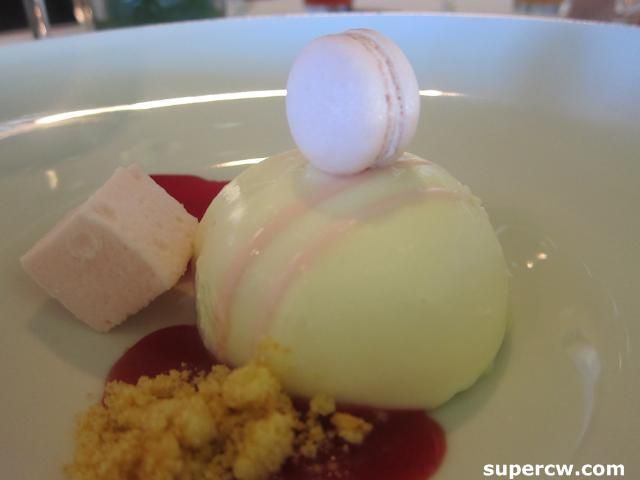 the brand ambassador for bombay sapphire now is anthony mirabito, from new york. he was one of the winners of last year's gq magazine nation's most inspired bartender competition. and now he is the brand ambassador. and today he's in hawaii. cheers.
i always love the seminars they do for sapphire because they distill each botanical that is in sapphire individually so you can taste each one separate. as a spirit. it's seriously amazing.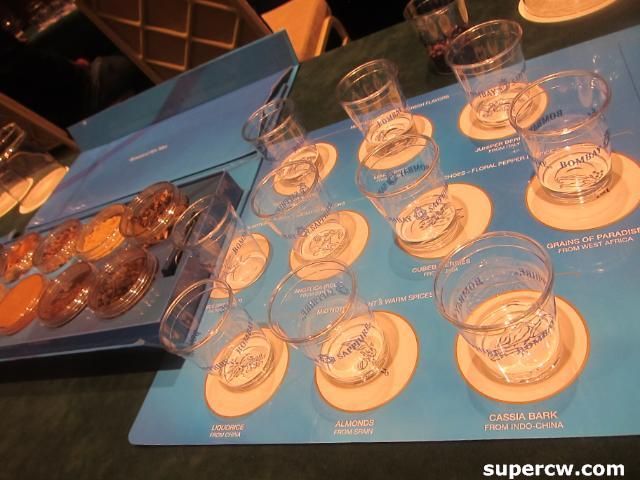 some gq inspired bartenders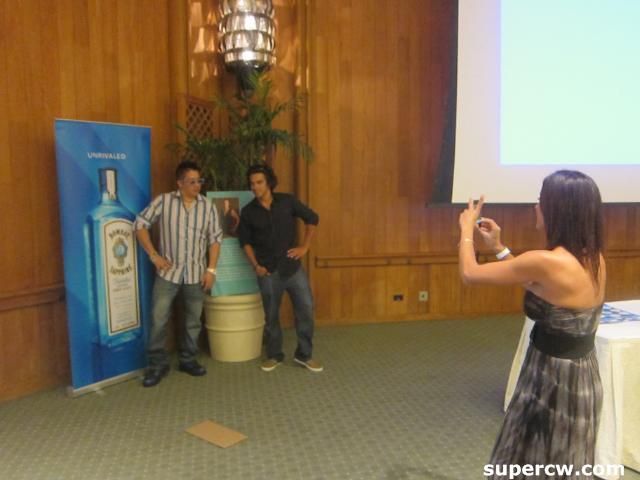 hawhaw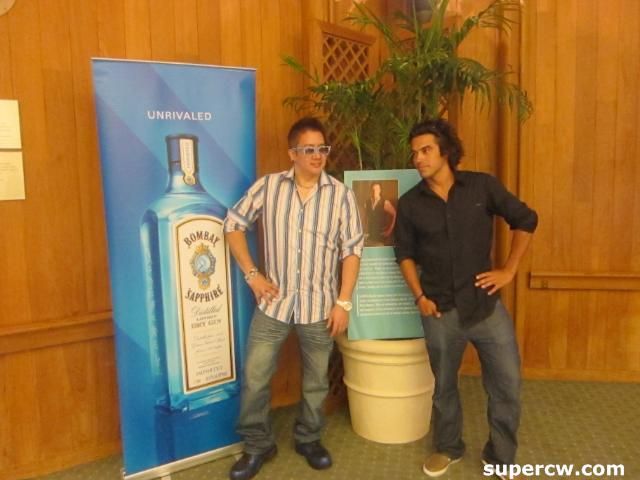 i used to hate gin i still do but now i love it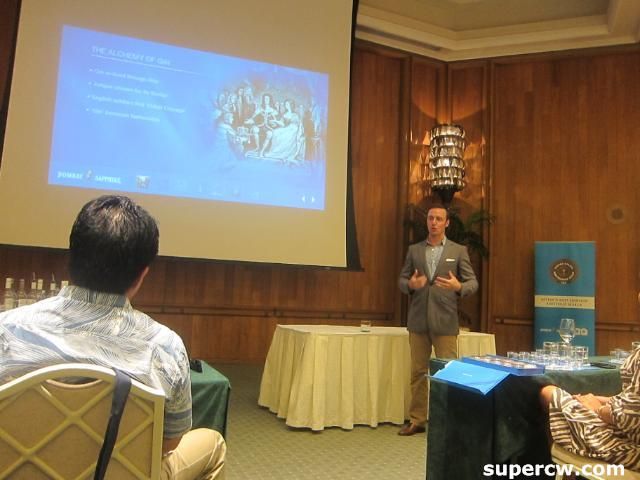 dave newman and justin who is one of my new favorite writers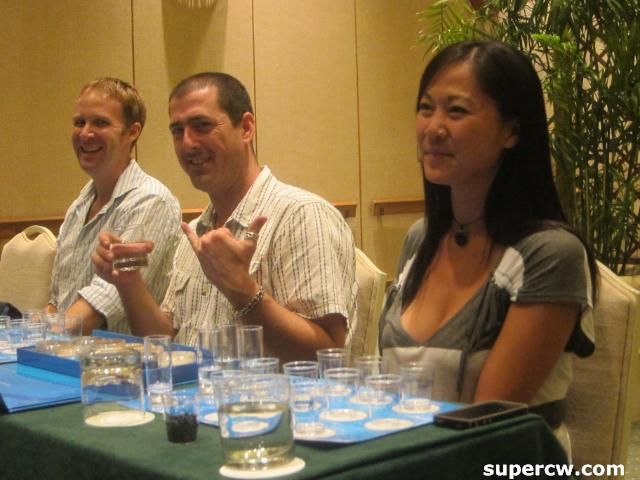 that's it for now. kind of under a MOUNTAIN OF WORK THIS WEEK but this weekend….
….i can't believe it
……..it's finally
THE CLASSIXX SHOW!!!!!!!!!!!!!!!!!!!!!!!!!!!!!!!!!!
see you there? please don't make me say i told you so and miss this.
not before SOUL CLAP on friday though right? right!
also happy anniversary apartment3 all growns uaaap love you guys see you saturday and keep your brunch calendar updated we got sunday aug 7th at trump and sunday august 21st at morimoto
love you guys see you soon, cw