do you ever think that you've been eating too much? then notice that you're always out of money and your gym clothes don't fit right anymore?
i don't either.
ok maybe i do.
the last few weeks i didn't post much because i didn't do much. all i did was eat. borrrring.
by the way, what's with people who post all these pictures of food? is that the new internet thing? is that supposed to be awesome? i mean, i don't really like to look at people's food on the internet. it makes me want to eat it. then i don't have cash to get my nails done and my stupid gym clothes stop fitting right. but i digress… a few weeks ago i wasn't JUST eating…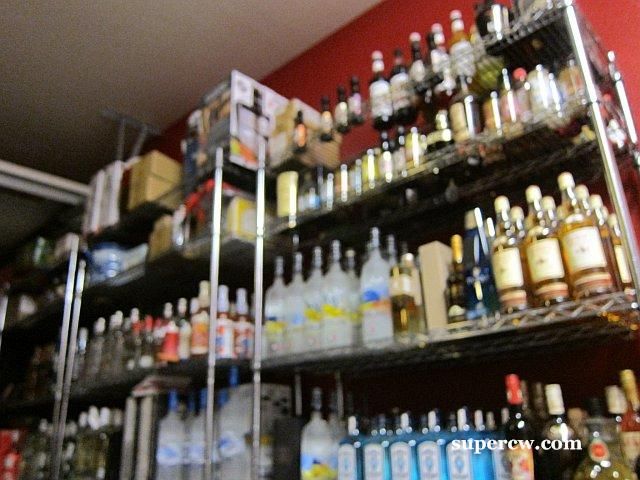 i was in the secret lair of my biggest supplier somewhere in makakilo. she sent for us in a party-bus limo. workfun.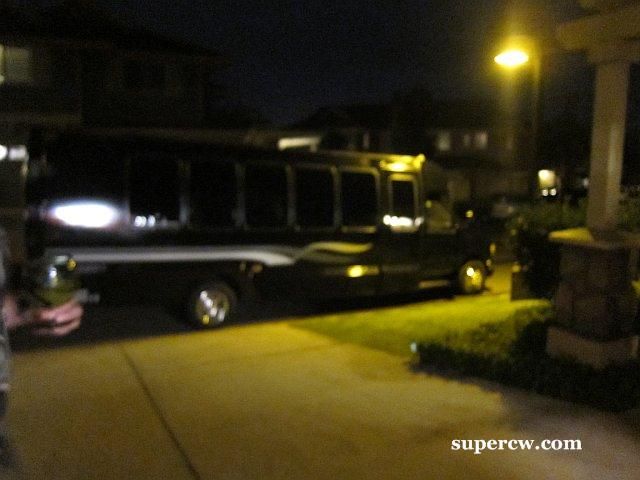 she had celebrity cocktail superstar Manny Hinojosa back in town to do some celebrity chef thing on the big island. before he flew over there he cooked us a private dinner thing. because manny not only knows how to make a damn good cocktail…. he is an amazing chef.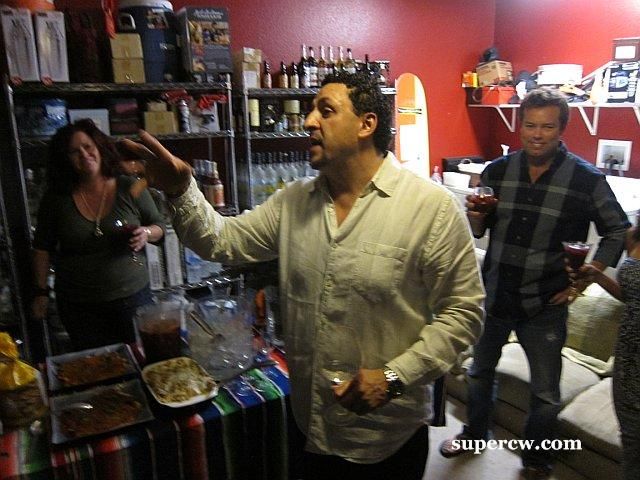 it was nice to spend an evening with my boss (hiding behind the flowers there) and jason g (who wrote a killer article about tonight in his column). every time i'm around jason i feel like i'm 25 again. i don't understand how everyone here either just doesn't age or looks younger over time.
i'm so jealous.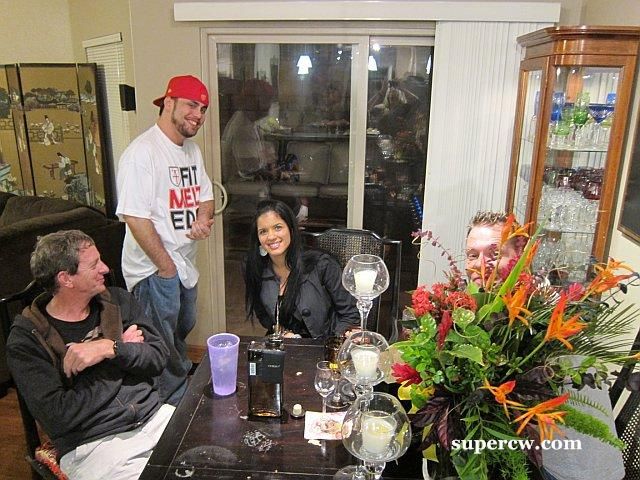 haha i saw my name on some of sommer's stash. i guess that means that's for me? gimmegimmegimme.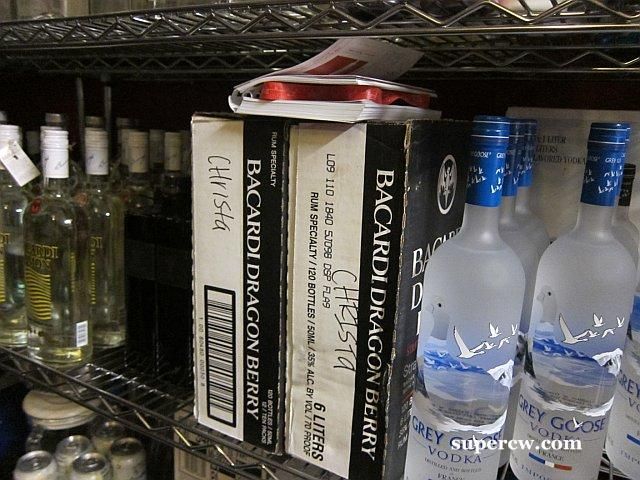 we ate like kings tonight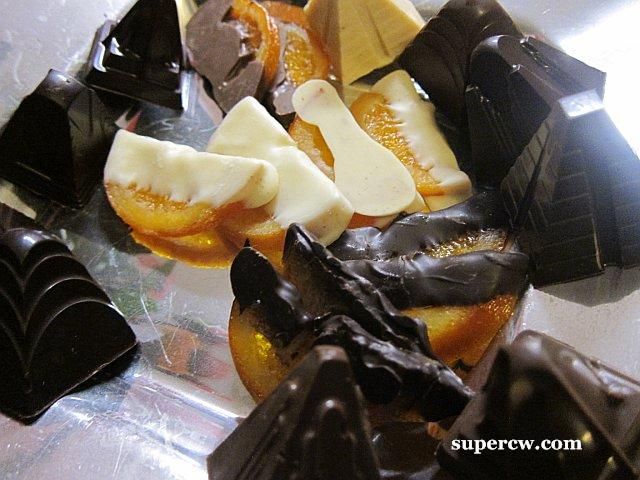 those were stuffed peppers stuffed with stuff. super good. i had two bloody marys on the drive out and got a little buzzy. the food was all beyond decadent though. damn, manny. come back and cook for us more.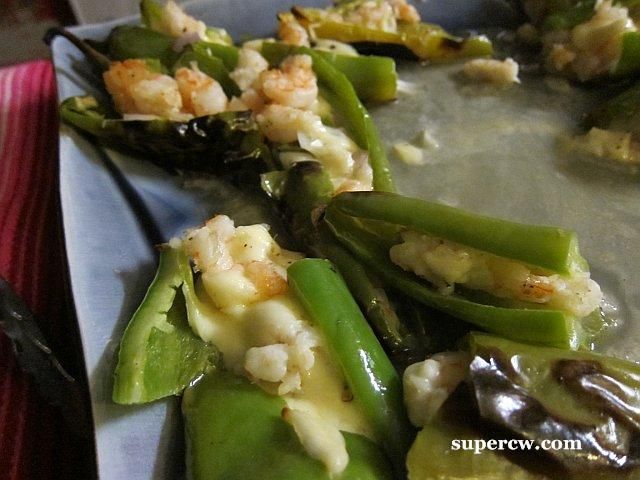 then we were in waikiki, catching a sunset cocktail at the Royal's mai tai bar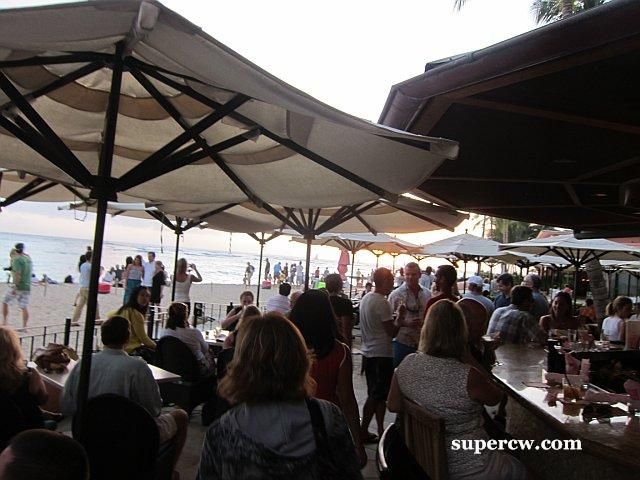 with them. LOVE them.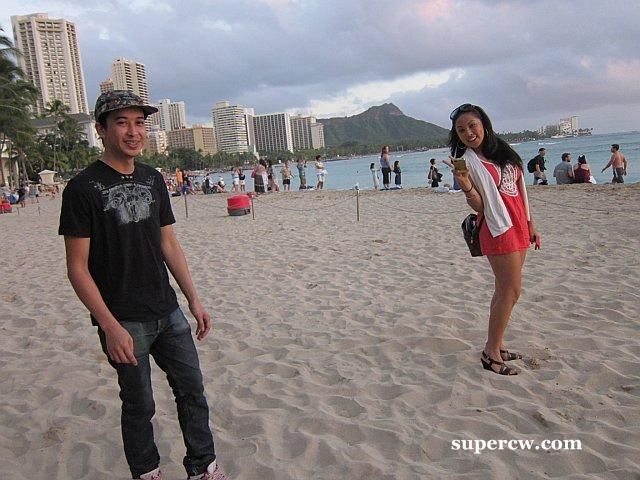 the sunset in waikiki might be the best place to see it. everyone around you gets all excited and everything kind of stops while it's happening. i think even that plane up there stopped for a second to watch.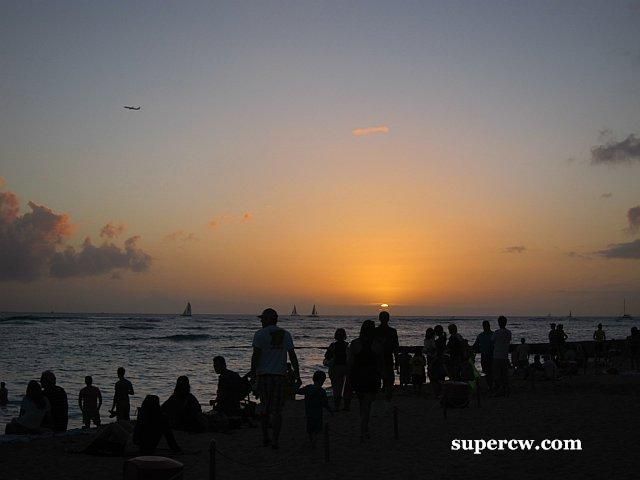 so yeah, jumping pictures are so hot right now which sort of drives me to want to do the opposite. i'm all about landing pictures.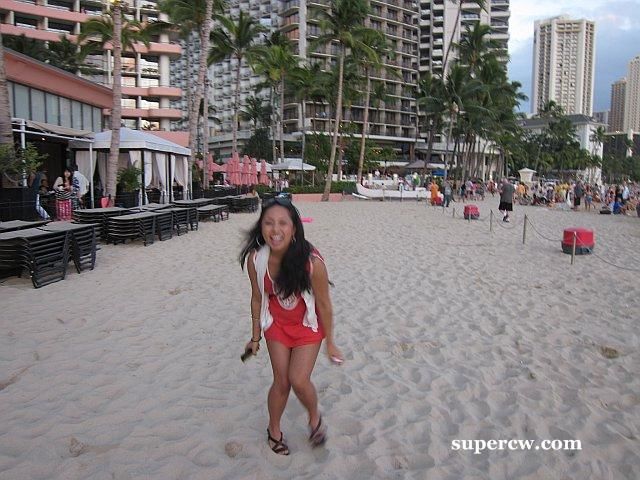 and good luck getting a seat during sunset at the mai tai bar. it didn't happen for us. so we got a bottle of willakenzie in azure instead. kind of better if you ask me.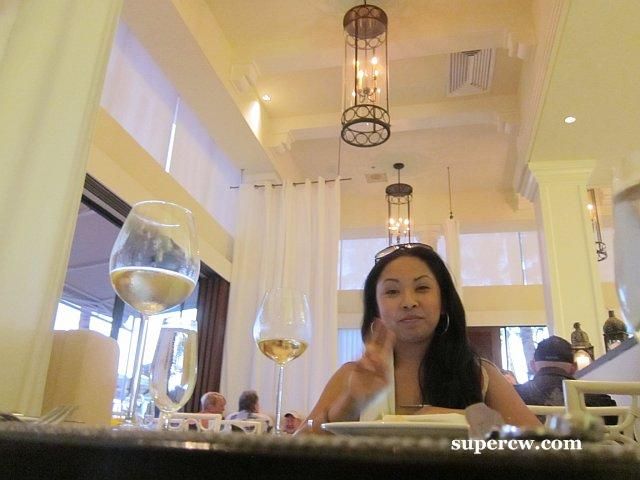 man i feel like all i did was eat and look at tiffany, but there was a lot more to this night. this was a friday and tiff had a long day of meetings. i did too. the three of us went to waikiki and ate and drank and ate and drank. it was so awesome. the best hectic day dissolver ever in the world is gyu kaku. period.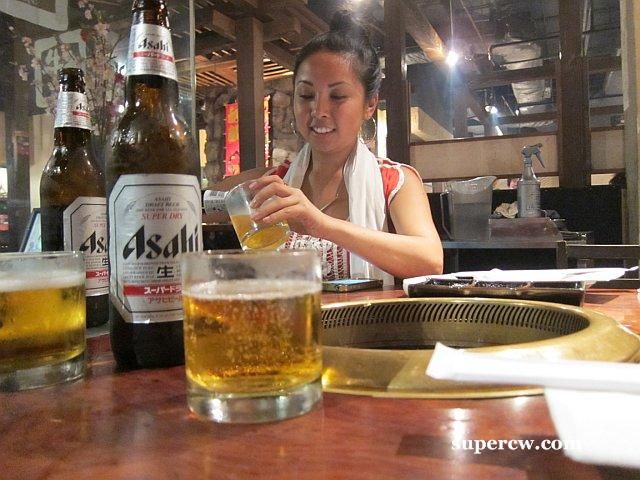 gyu kaku and paul/tiff i mean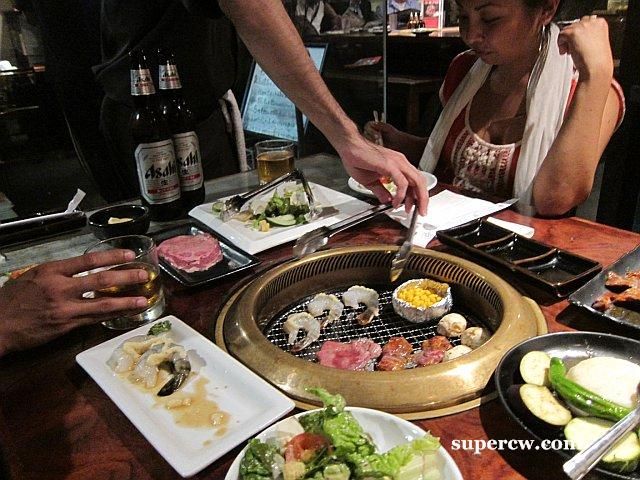 all enoki everything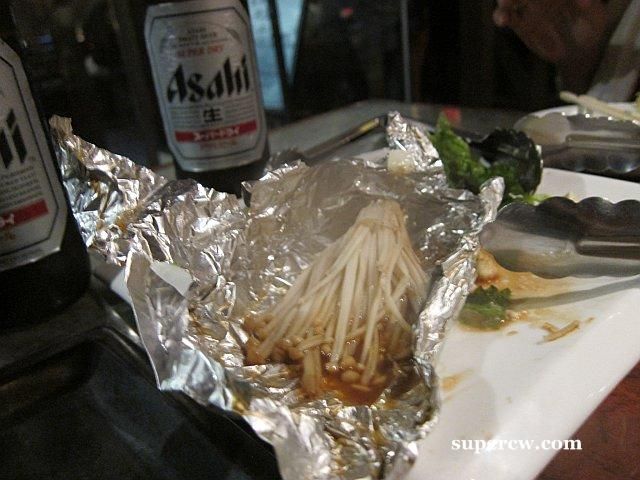 i overcooked my meat to prove that you can't fck up your food there ever. they put something in it to make it taste amazing even when you burn the crap out of it.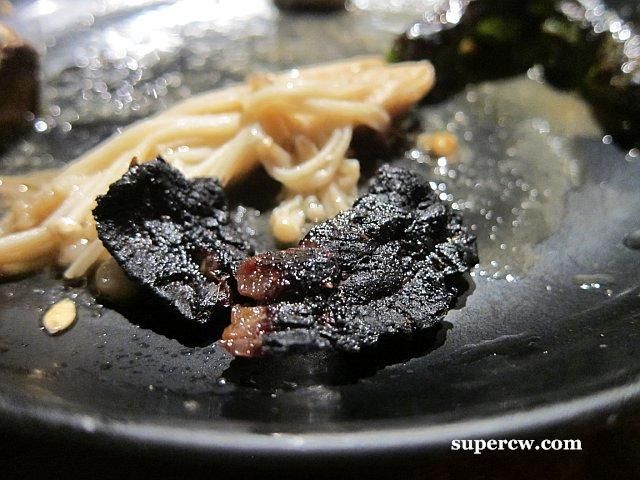 the smores are a must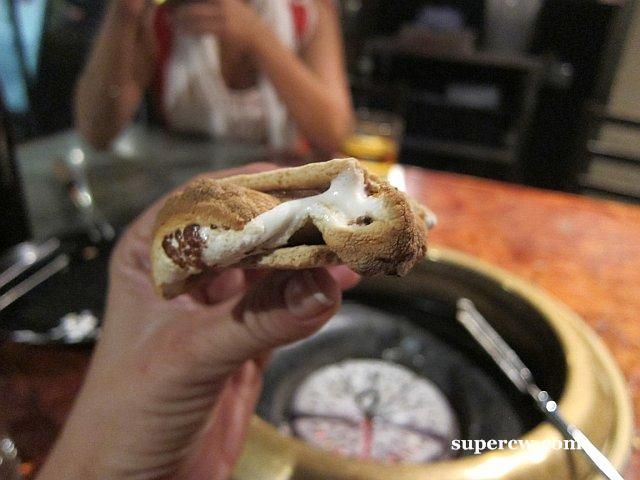 then it was the weekend and this was our weekend meal. it's from a place called "everybody loves cheeseburgers" which i LOVE. everybody DOES love cheeseburgers! esp the ones on cheesy toast just oh my god.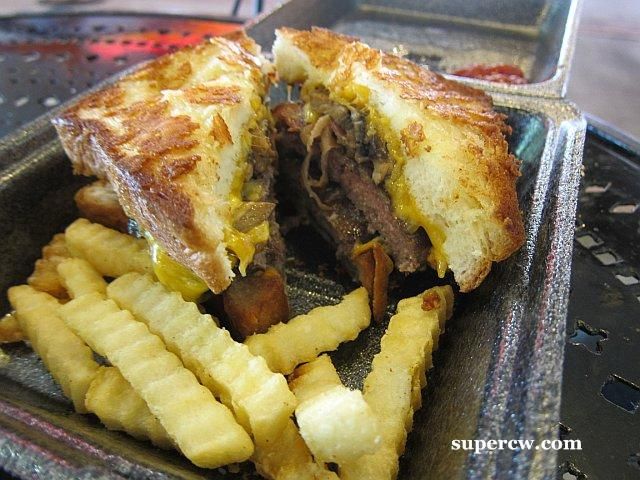 then it was my first time at eskae's secret brunch spot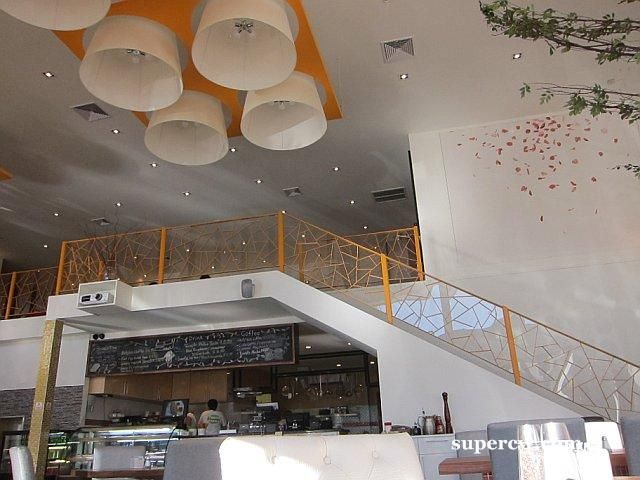 it's one of those places that you walk in to and go "woah, it's huge in here" because from the outside it doesn't look that big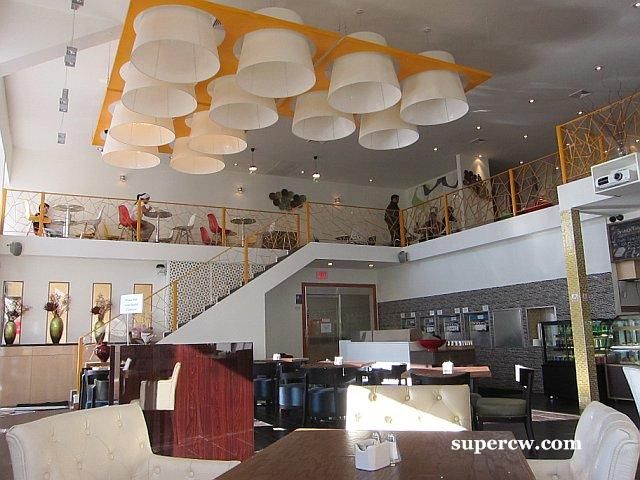 from the outside it just looks like a yogurt place. then you read the sign and are like, oh, woah, they do brunch from 8a-8p. am i in new york?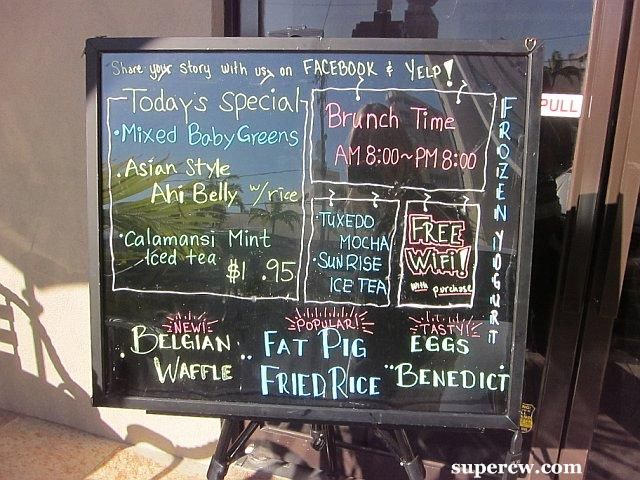 they even have the cute outside seating like i saw when i was in hong kong at all their trendy brunch places. seriously, eskae. how do you always find the best spots.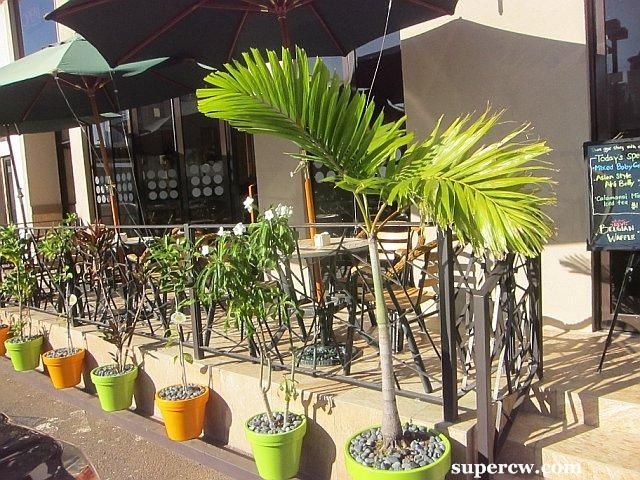 i promised him i wouldn't blow it up. wait, now that i think about it, i didn't say "i promise i won't blow it up"
but yeah, best place for a meeting with contrast ever….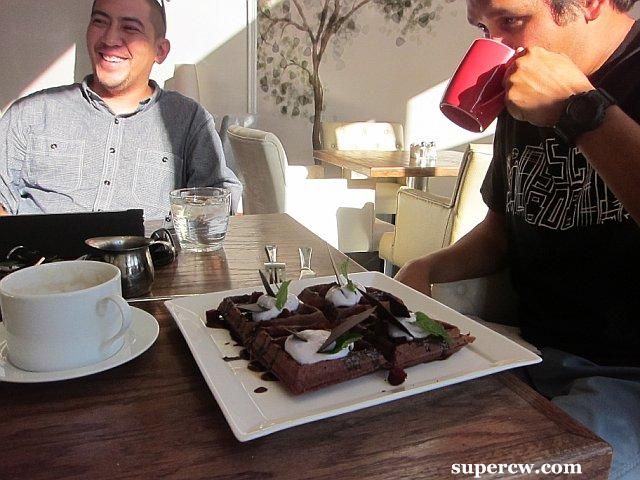 ….me and race split the Red Carpet waffle. one of like 5 Belgian waffle choices they have that are one-of-a-kind. this one has taro cream cheese whipped topping and red velvet croutons and a red velvet waffle. JESUS.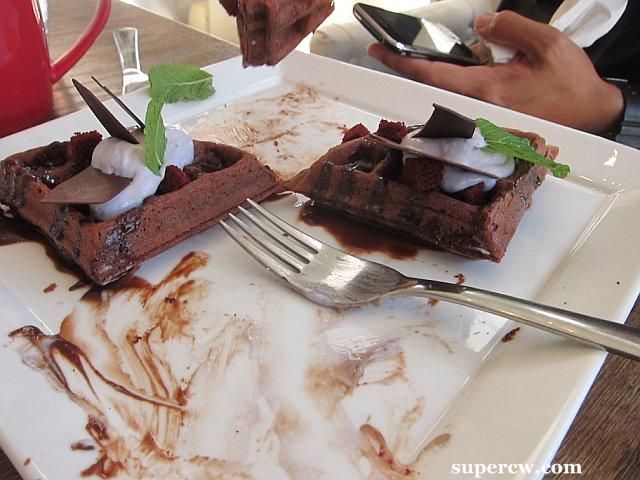 then nina and kalima and i went to the shack waikiki on a friday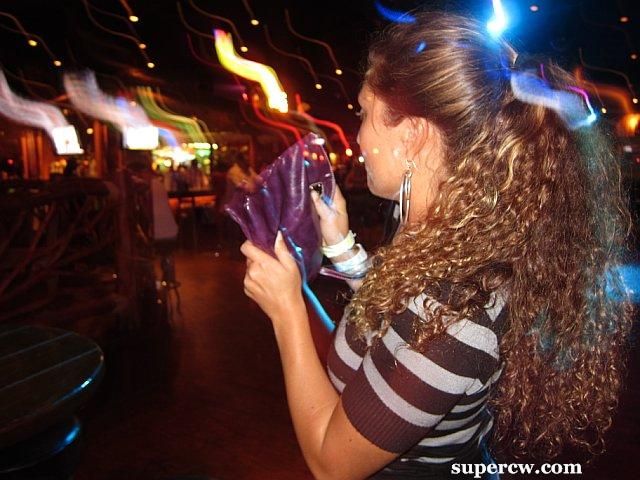 as soon as she hears top 40 hip hop nina springs in to action, totally throwing it down and dancing like she's in a music video. im so jealous. she says it comes naturally. something about being from jersey. i don't think it's a jersey thing. i think it's a nina thing. she is so awesome.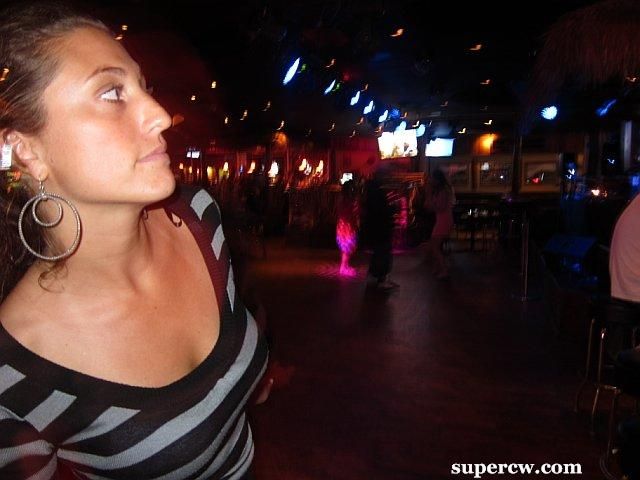 i loved their makeshift goose chiller. it made me want to order a round of shots.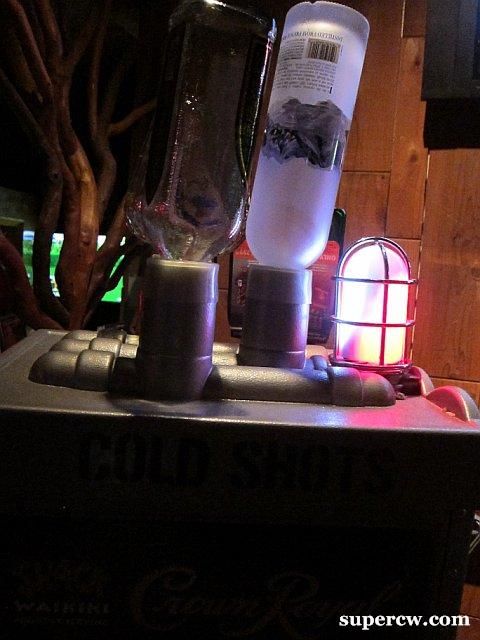 we got there at like 10:30, which is a little early for the friday crowd i guess.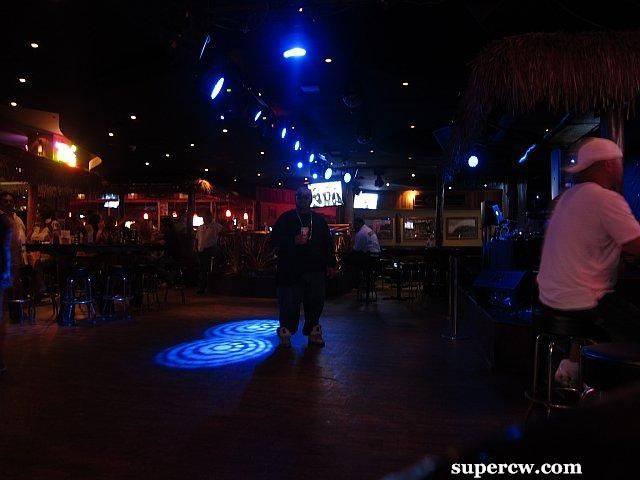 then we went to soul clap.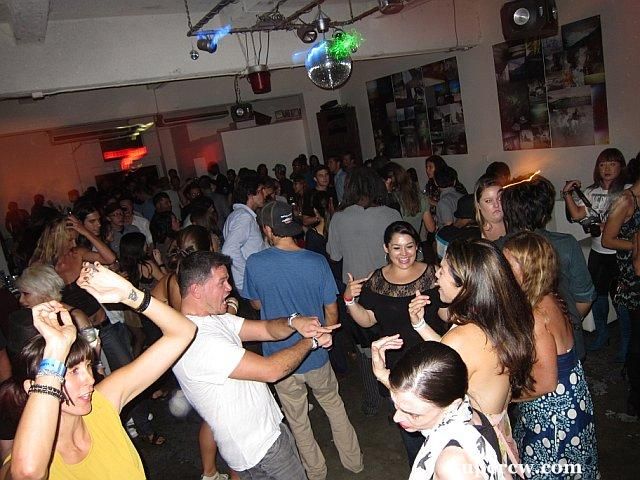 the first people i see are my oldest friends ever. the og crew. i used to call them the supercrew BEFORE that dance show had that group that made the S with their hands. it was a really fun night tonight.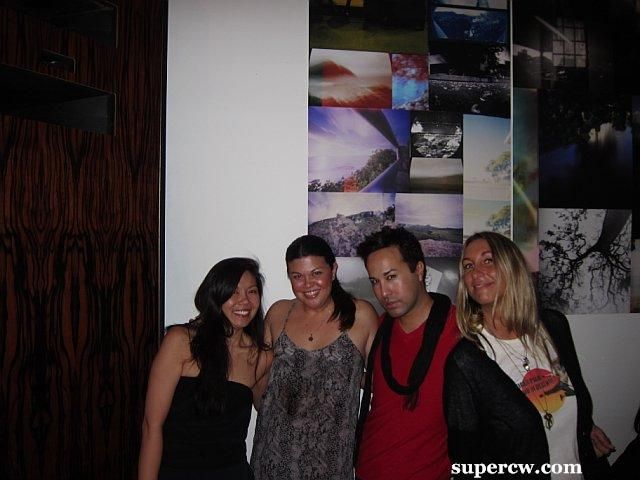 hey buddy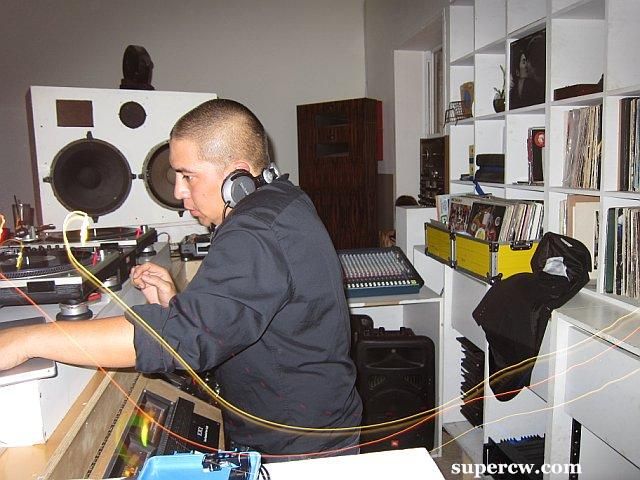 HEY BUDDY!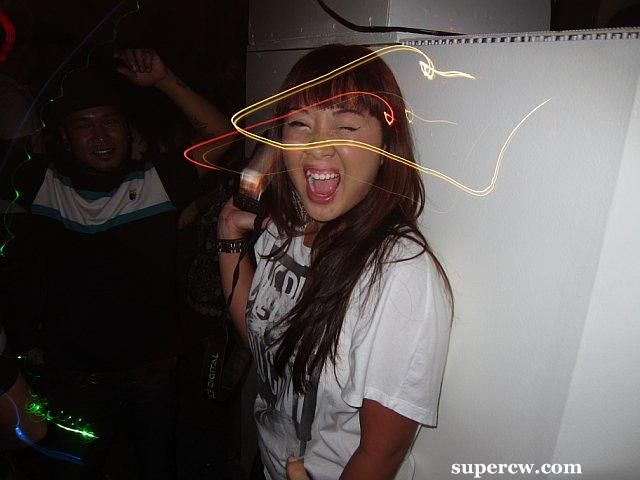 HAYYYY BUDDYYYYYY!!!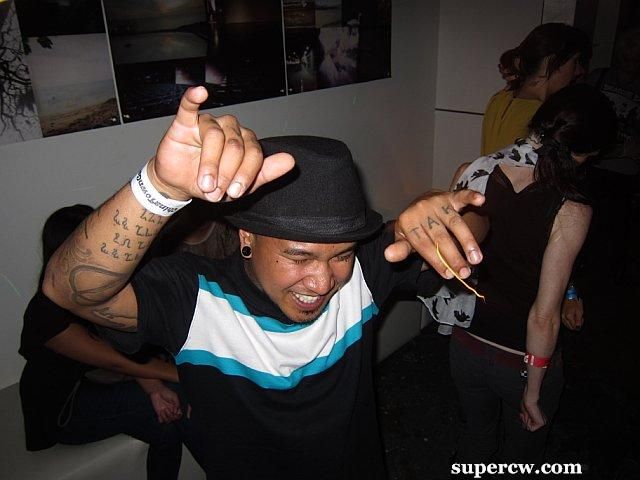 HEY BUDDDDDDYYYYYYY!!!!!!!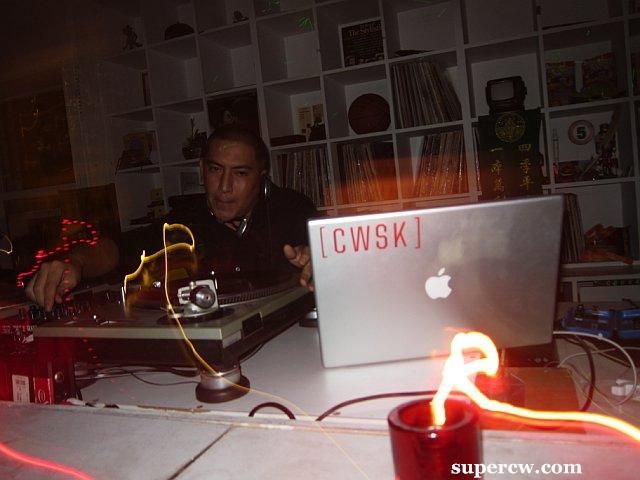 haha roland looks like he's doing 'i'm a little teapot'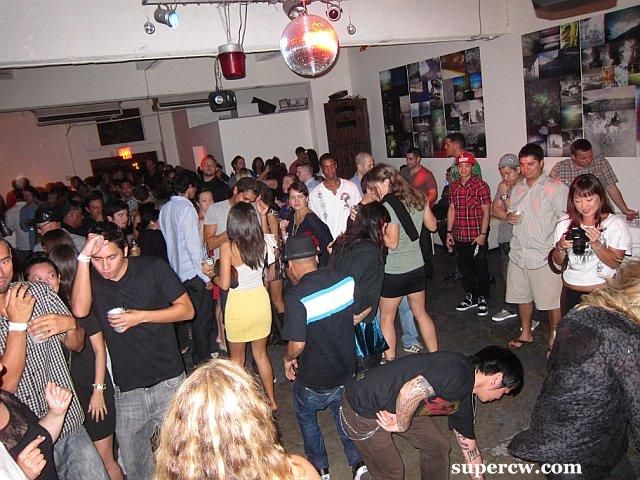 maleko came through too. it was super og crew tonight. it was the first time i had seen him since he posted all those old school pics from our crazy days back in the day on his facebook so we were gushing about them. i tried to write about it this week but i never really can get what's in my head out. those were seriously some damn good days tho. we so so so didn't give a fck back then. now? eh. i guess we do kinda.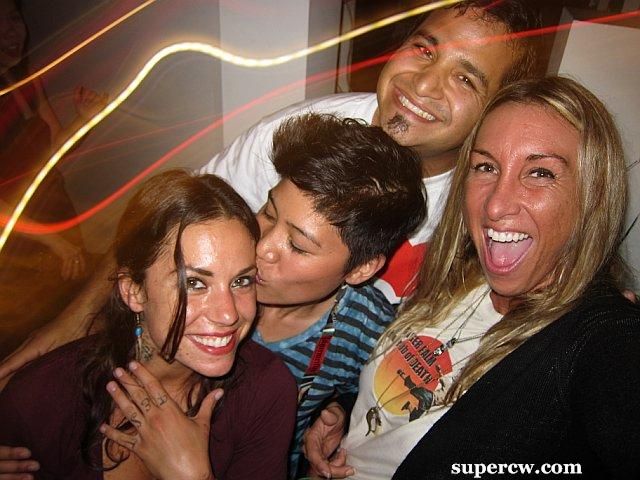 charity HI BUDDYYYYYY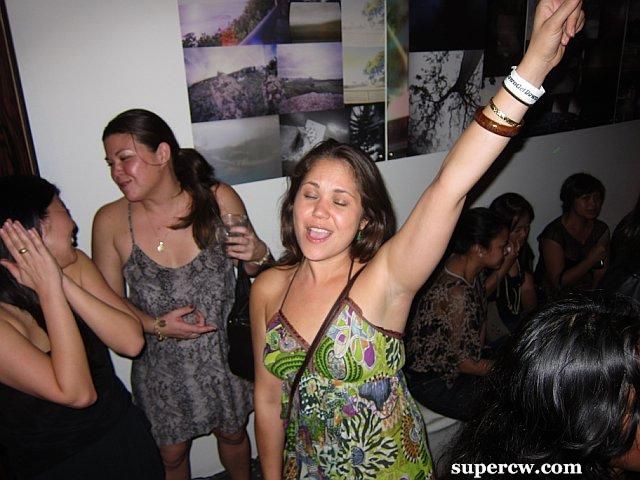 lornnie hi buddieeeeee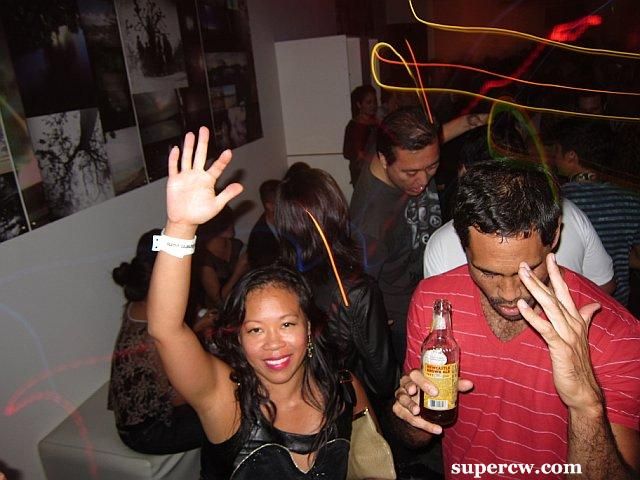 there were some cool ass dudes tonight at soul clap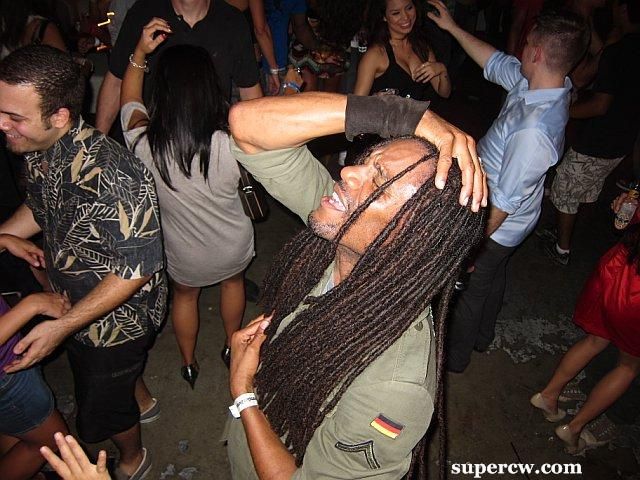 oh, chris kalima took these. i was just noticing too, like, woah these are too good to me mine.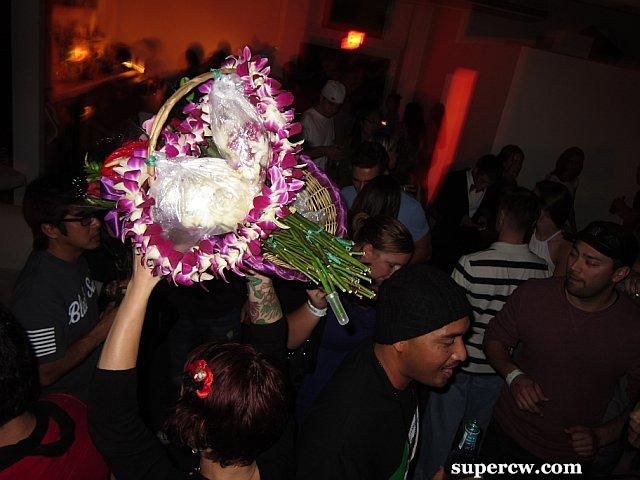 chris kalima cam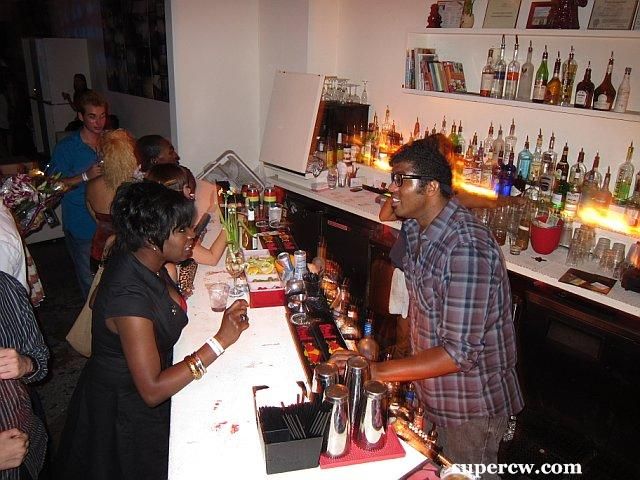 chris kalima. we love him. and race. HEY RACE!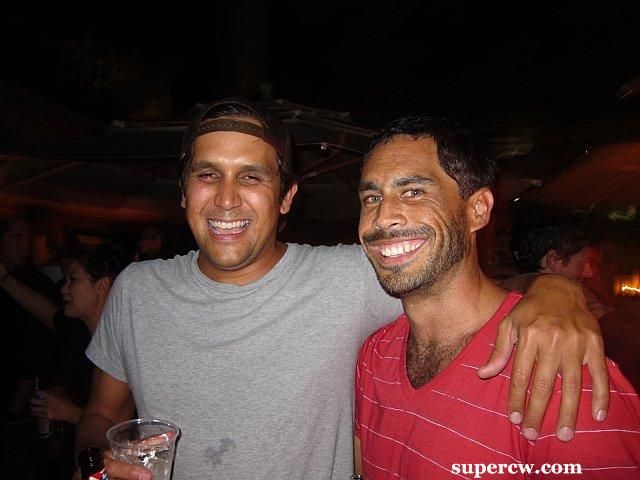 i think i got this one tho, with the chris kalima cam settings tho. HI JAMI.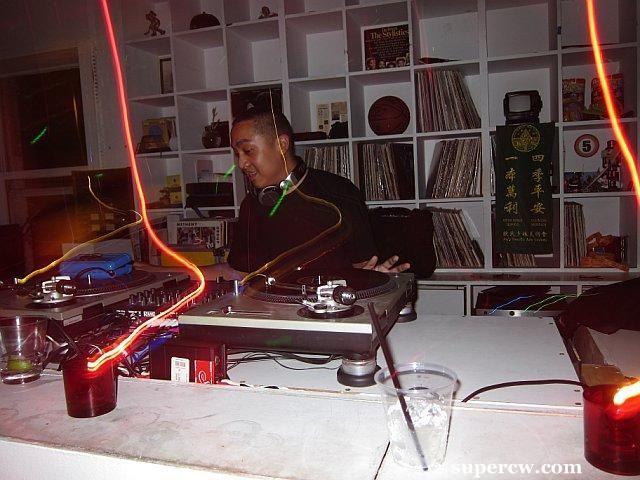 natasha on a weekend. this is what i am talking about. roland without a hat. i am so confused right now.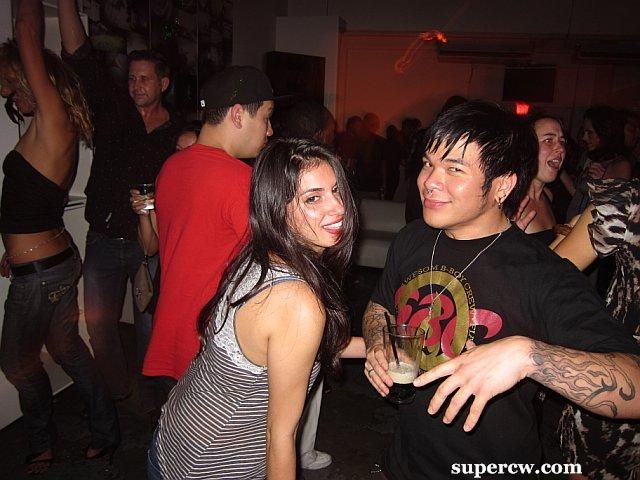 LOVE HER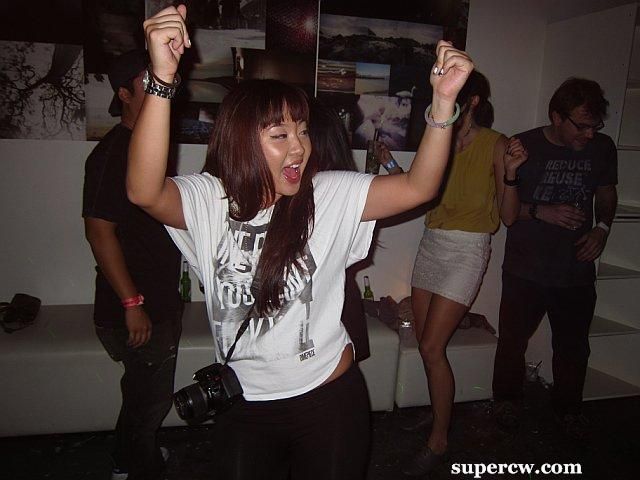 back to secret brunch spot. with mikey this time. he was making my brain swell with all his arty talk. i needed a lot of food. if you order the eggs Benedict at the secret brunch spot make sure to get the fried rice too. omg they go together soooo goooddddd.
and that was the dolce waffle thing – it had crumbled pretzels and caramel drizzled on it. <3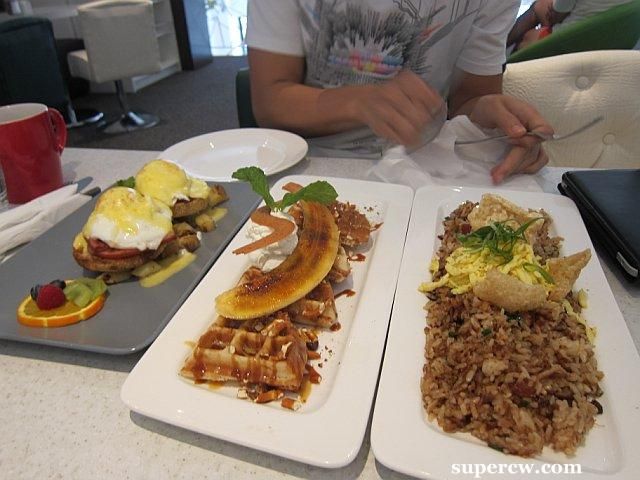 hungry? i am. GOD.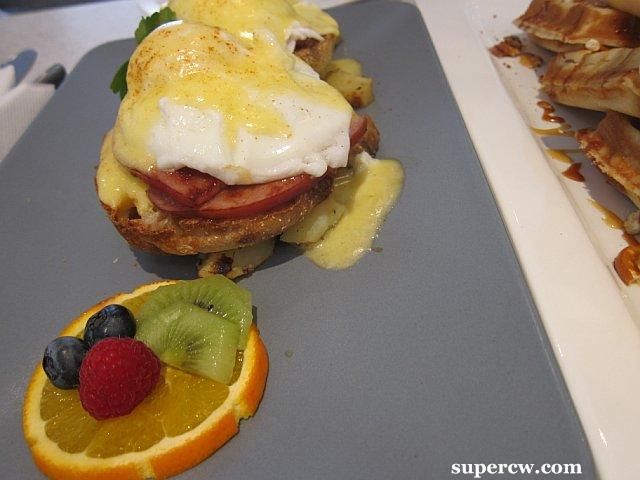 mike you never call. let's brunch about it.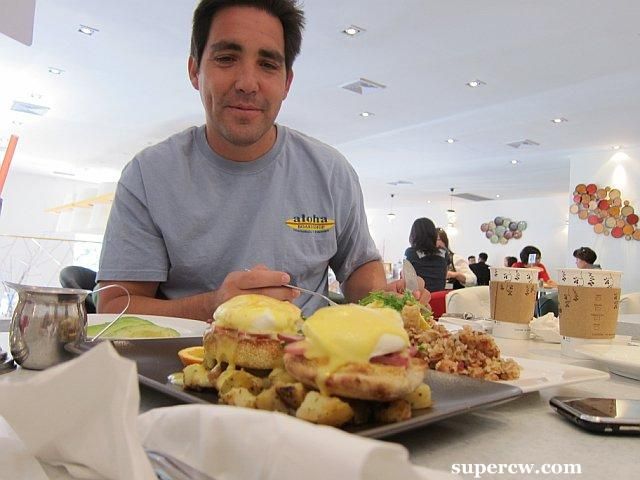 natasha i never see you on the weekends anymore. let's nuzzle over brunch about it.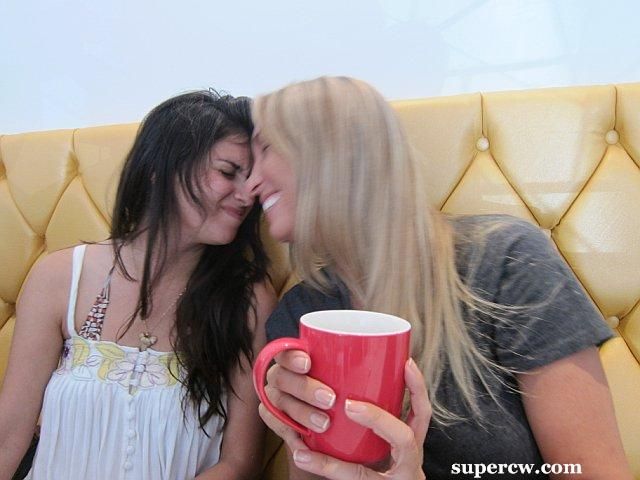 then…. HAPPY CHINESE NEW YEAR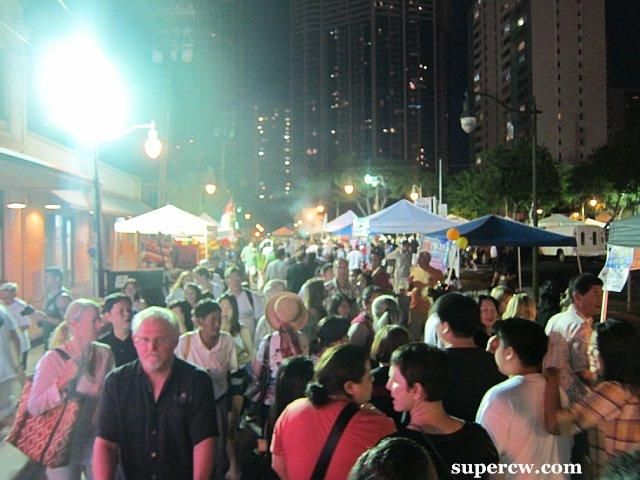 i was wandering around chinatown for the street thing before paul had to work. i saw a line super long for this tent. and most of the people waiting were chinese. i decided to get in that line too.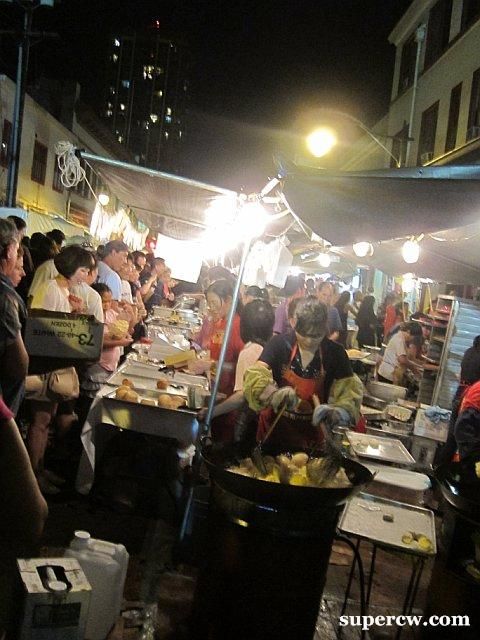 it was probably the best black bean sesame ball thing i ever ate. but decided not to get a pic. i'm over food pics. other people, that's all you. i'll just get justin and fisher. the calm before the saturday storm.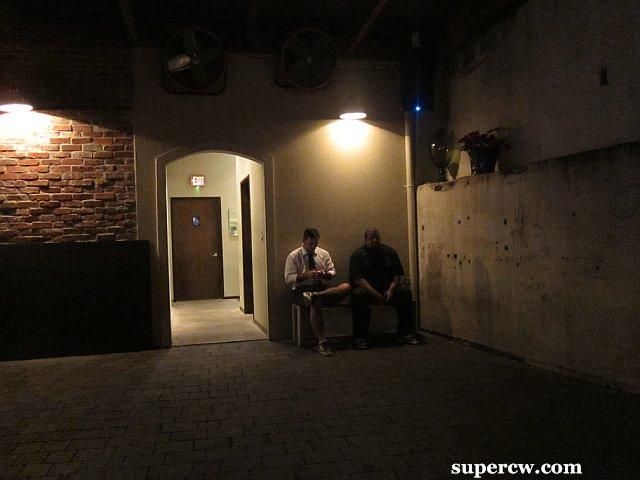 sunday i was at the pro bowl all day. it was fun. no pics.
then i went with the prince's family to cameilla's buffet place on beretania. have you been there? OH MY GOD.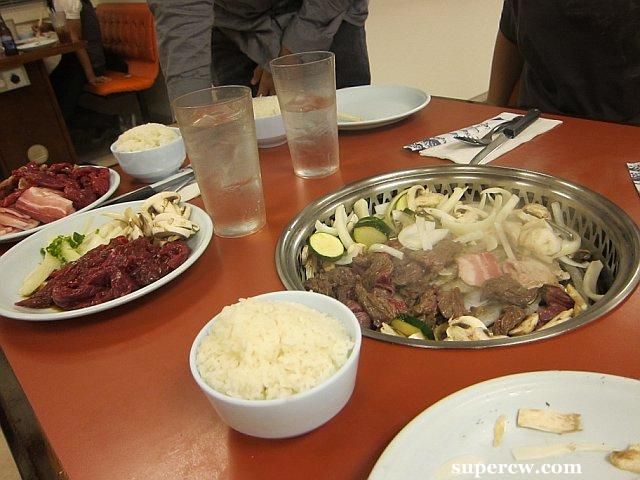 all you can eat korean. not sure what more i need to say.
that's it. for now. i am actually taking vacation from better brands next week and the week after. last year i took vacation at this time to go to hong kong to see Pow wow. this year i am taking vacation at this tim to help jasper pull his pow wow together HERE in HAWAII!!!
i'm SO EXCITED about this event you guys. it's going to be spectacular. i hope you can come. if you can't come, it's actually no biggie, contrast will be doing little webisodes about the event and just about every damn media outlet there is in the world that covers graffiti and streetwearish art will be here too. so yeah. BOOM.
happy groundhog day.