ENOUGH with the halloween already! it's been over for like seven years and it's still all i see on facebook. oh, come on do you really think i mean that? i love that holiday. costume pics for LIFE! speaking of, how cool was global art sensation aaron woes martin's kwazimoto costume?! HAND made even. RWAAAR!!!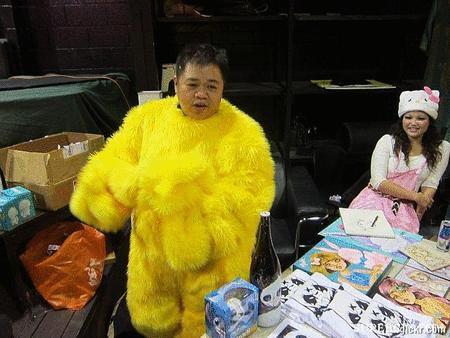 eskae probably twitpic'd it. dude is everywhere i want to be… and tonight we were stepping out together. starting with Art & Flea, which is by far THE COOLEST thing hawaii's gotten since Aloha Friday.
this is the kind of stuff that makes me never want to live in another city ever again in my life.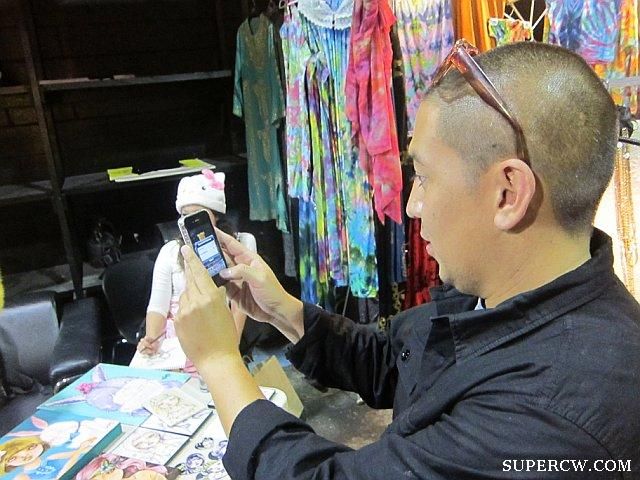 want proof? fine. these were only $9.
i've been getting in to necklaces lately. well, buying them anyway. then i wear them once and say forget it. the only ones i wear regularly were both given to me by one miss tiffany tanaka. the most superfly fashionista i know, funny enough.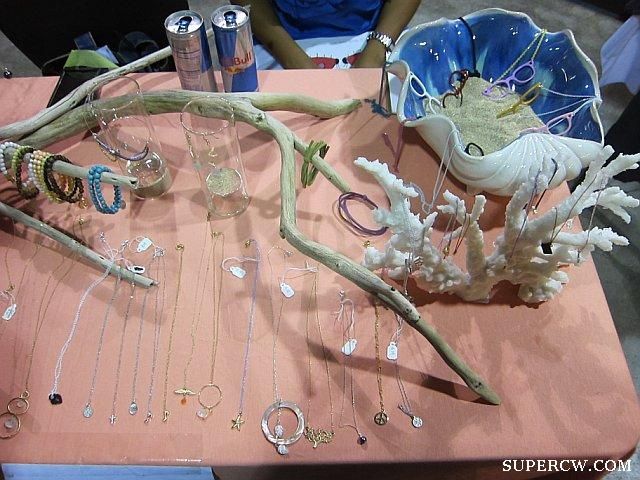 every time they do this event it just gets better. i was a believer from the beginning though. hello, we did these in WA every weekend on our front porches. ok ok, i'm kidding but it's just something that never gets old… buying old stuff.
buying/selling old stuff that is. you can sell your old stuff and buy new old stuff. or just buy new old stuff. or buy new stuff. or be like me and go with $20 in my pocket and get two tops, a necklace AND an obey bag. :)
after art & flea we went to the Edition. where you are happy from the second you get out of your car.
it was thursday though. thursday is movie night at the private sunset beach pool. and until they kick us out, it's open to the public.
it's like vegas, man. as long as you're gambling (drinking) you get all the cool shit for free. like popcorn and candy.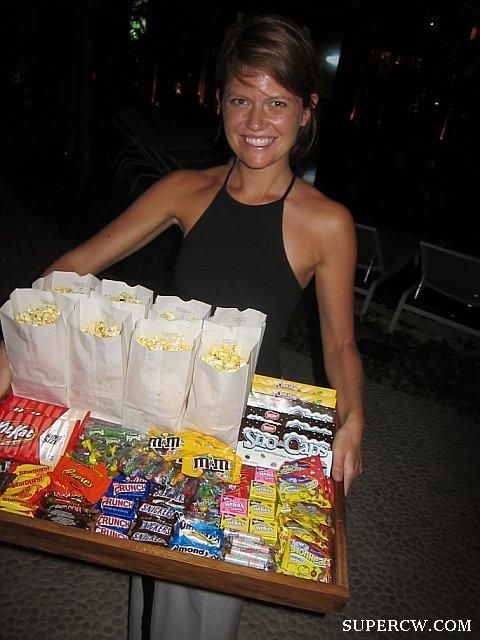 and you better believe we were drinking. christian made this one to scoff at the pina colada… it's got HORCHATA in it!!! and sailor jerry. a.k.a. eskae was drunk in 7 minutes.
drunk eskae still beats it in the shoe battles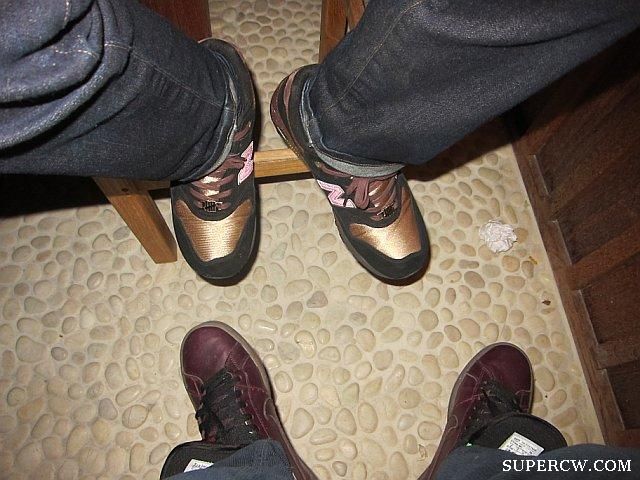 then we cruised over to the design center for the special event they were doing for the Project Runway finale.
here i am flyer-trading with my jacket-twin tantriq jay.
actually, it was more like shoving the flyer in his hands saying "GO TO THIS!" since he clicks "no" on my (extremely minimal!) facebook invites.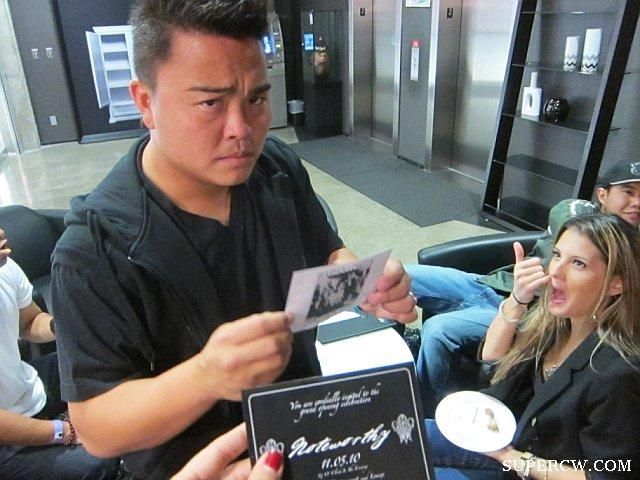 and one of the finalists on Project Runway this season was none other than ANDY SOUTH! if you read me you know this dude. if you don't read me just know it was way awesome to come support him here.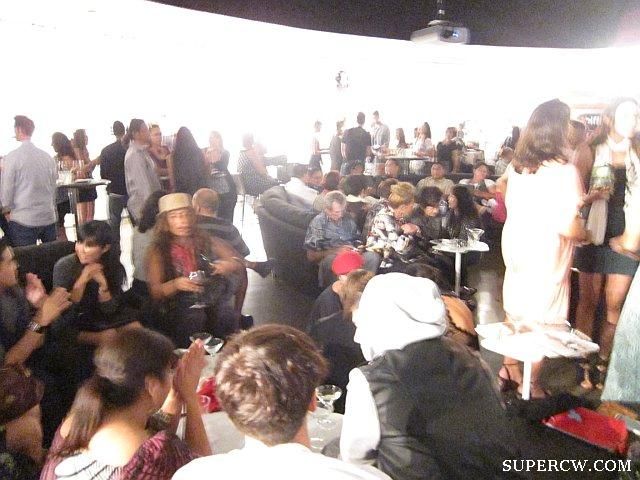 and a lot of people did.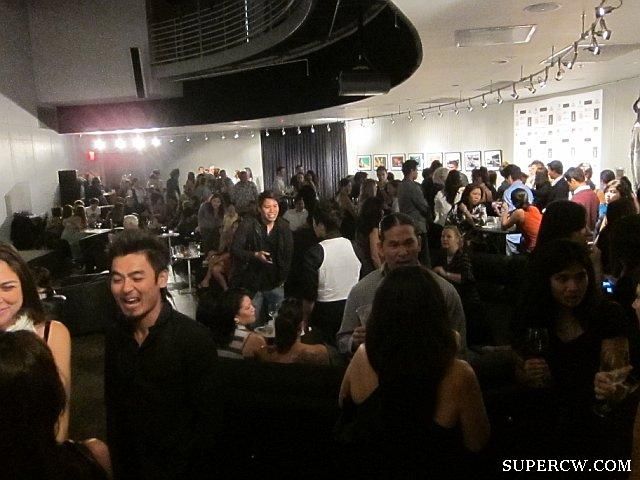 two ladies you definitely see around these parts. malie from HawaiiRED magazine and PR goddess Monica Ivey. sometimes it's fun to name drop.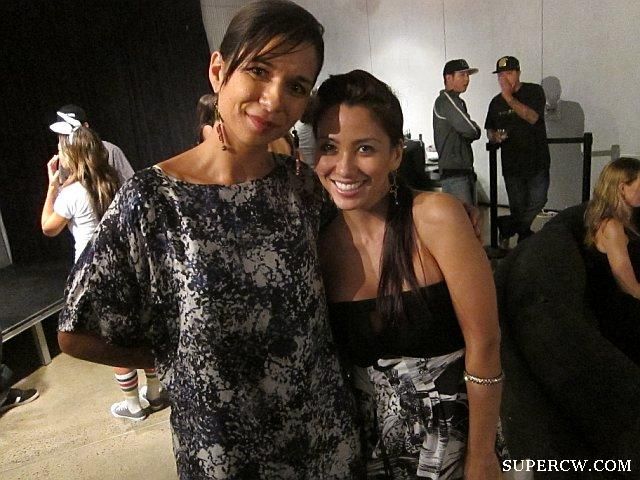 krista!!!! she's back in town. and OMGWTFBBQLOLATM ANDY!!!! so so so so proud of you honey, i am totally buying the season's box set when it comes out to watch over and over again. you deserve the world for being so talented. remember when you won that one dude's fashion thing at pearl? I DO!! :)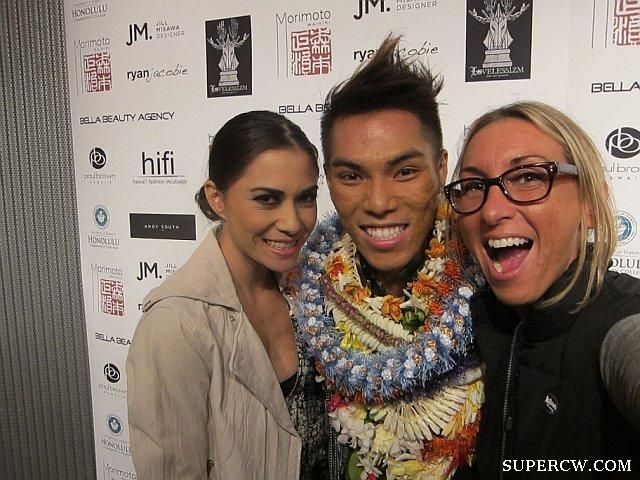 love to malie and dayna for shoving me over to the photo backdrop, btw.
i was SO not camera-ready tonight.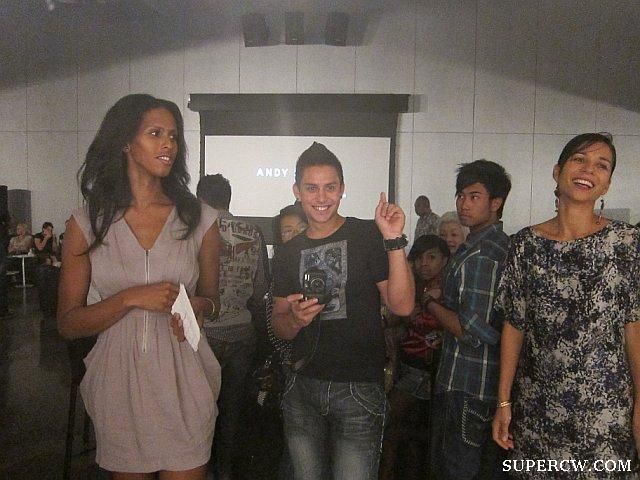 and then there's momoko. who is ALWAYS camera ready.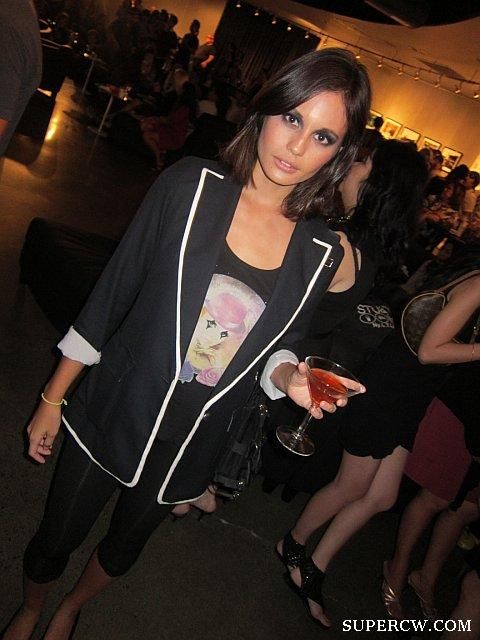 it was awesome to see all the fabulous pieces from andy's collections over the years displayed around the cupola.
ps: i love the cupola. this is like the coolest room ever, do more stuff here people!!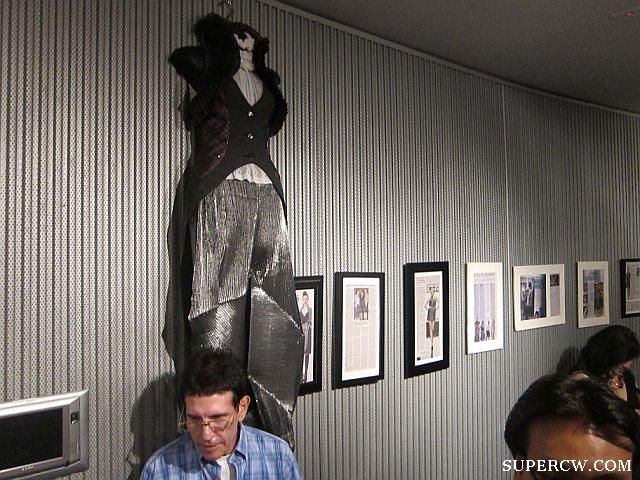 juliet lighter from women speaking out hawaii asked me to be on her board of directors, which of course i said OMG YES! even though i don't *quite* fit in with her other goddess-like board members, i very much believe in empowering girls at a young age and educating them on the tricks that some partners can pull that lead to domestic violence. i know them well.
KRISTA IS BACKKKK. how long is this for i wonder? krista will you be here sunday december 12th? if so i might try to do a fashion show at my birthday pool party anyway…. MATT ? you down?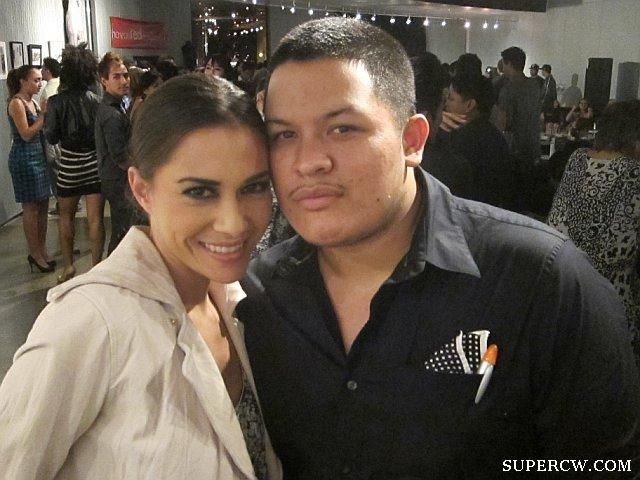 ryan jacobie i wonder if you know i used to sit in your salon on smith street long before you were there watching wayne get his hair done circa seven years ago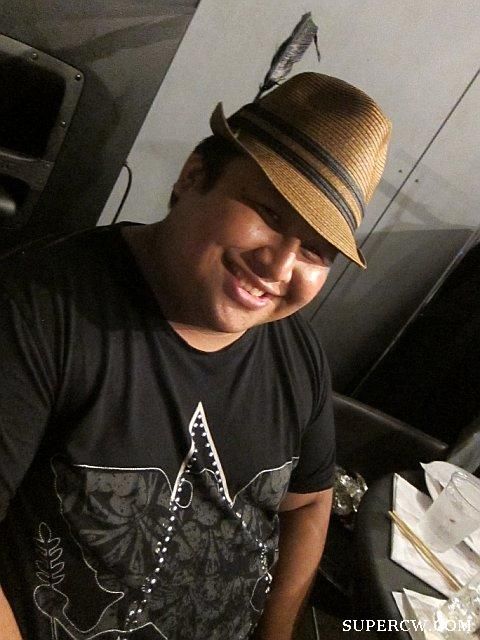 i was loving this room tonight. everyone was beyond exceptional in the looks department. then they take it up a notch by being sweet. IT GIRLS
PS: nicole where did you get that houndstooth dress i love!
mish going for superfly tonight…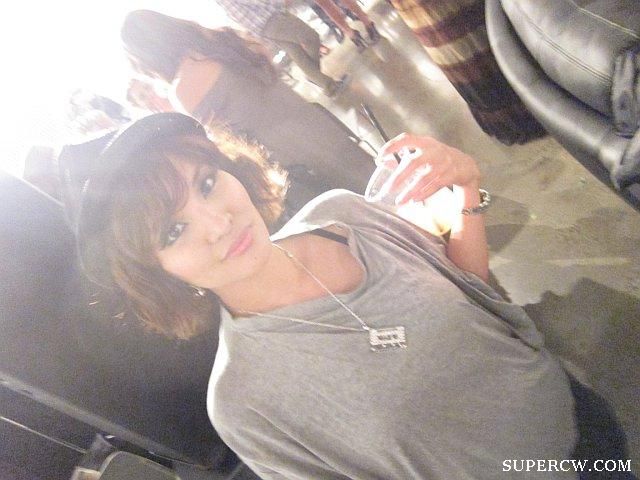 …with earrings that were HEADPHONES!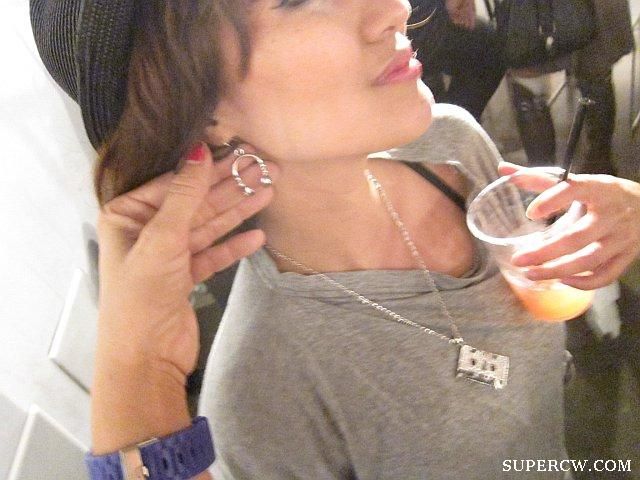 do you know hugette? OMG let me introduce you one day? she's somewhat elusive but VERY creative and kind and genuine and WAYgorgeous. she was the brains behind dysfunction (i know i spelled that wrong) back in the day and i wonder if you ever got that show on oprah's online tv network??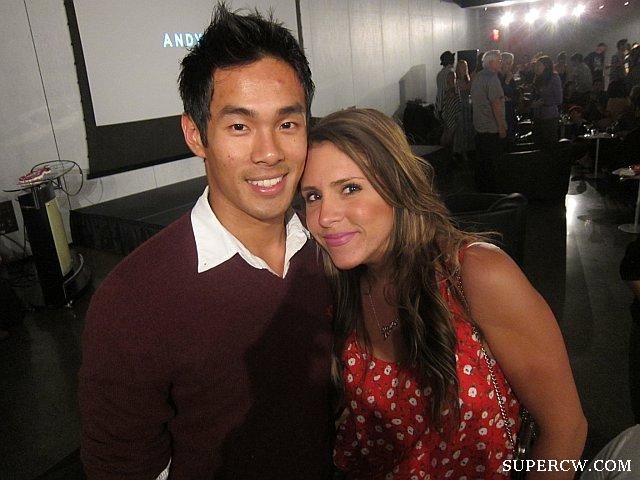 so yeah, like i said… i loved this room tonight. beauty only goes so far in my mind… because, um, EVERYONE here is beautiful.
beautiful + genuine is what really makes things awesome, and this event was full of people like that. so awesome. i really love you guys. IT GIRLS!!
sonny with hawaiiRED charles and joe who just got back from korea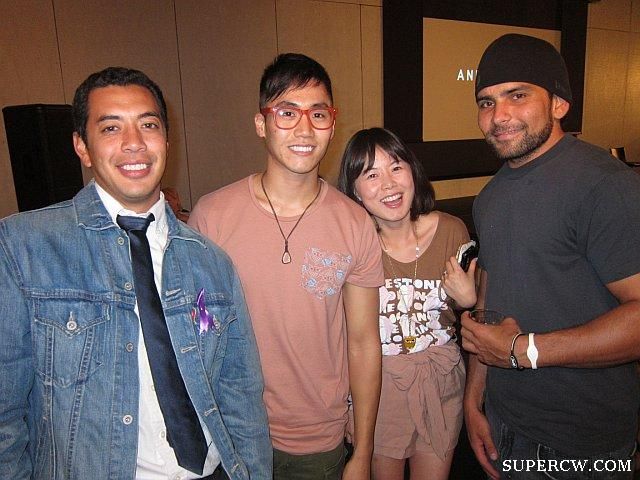 then we went over to manifest to see the pumpkins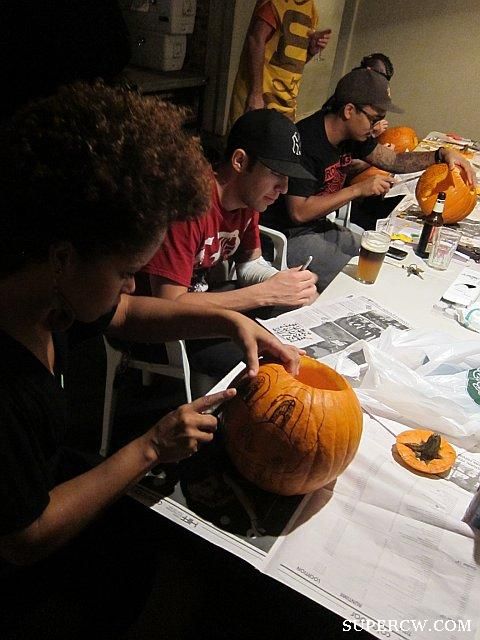 they weren't quite ready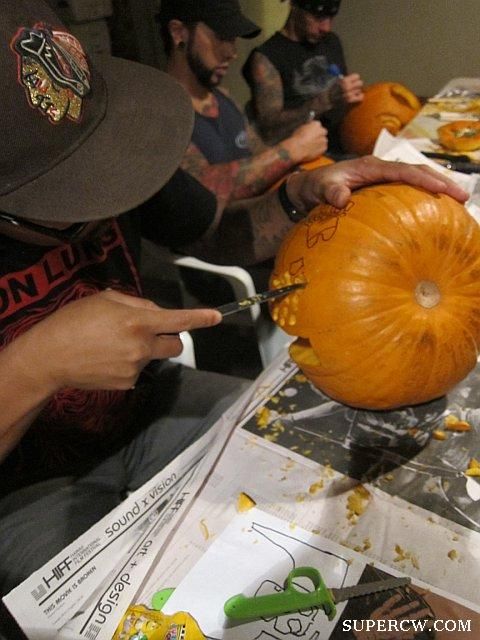 if you read me you know, there's always cool random drawings somewhere when you go to manifest. tonight it was penis skulls.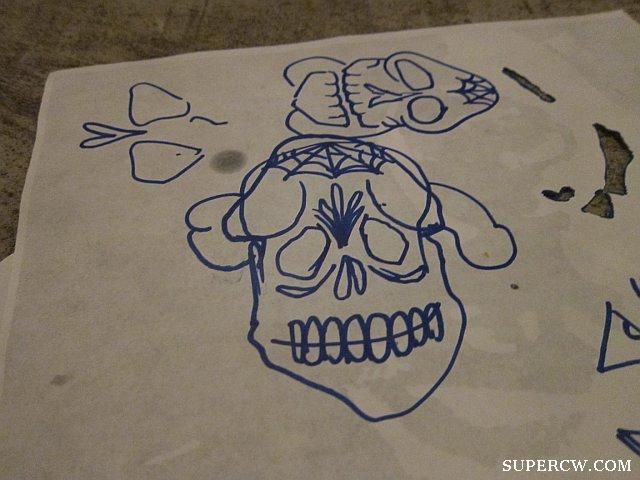 then kalima was bored. and in town. so he texted me and asked what i was doing. then i told him i was having a beer with drunk eskae at manifest. then he rode his bike to have a beer with us. then we got a second wind. then we took kalima with us.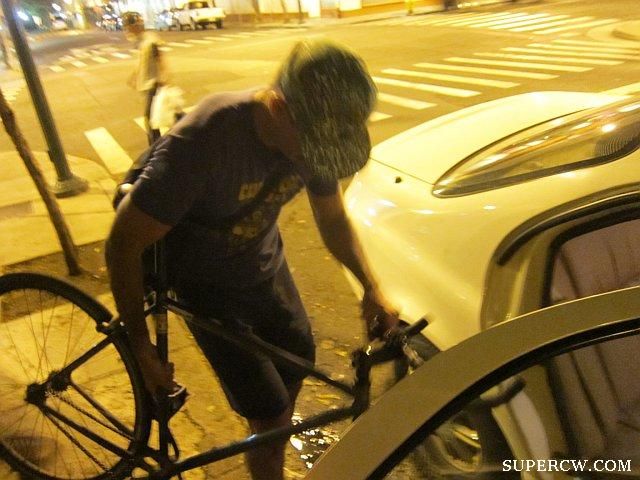 then BACK to the Edition, where we obviously fit right in with our big white chrysler with a bike and kalima shoved in the back.
not like the Project Runway finale event needed an after party, but they TOTALLY DID AN AFTER PARTY!  at morimoto's no less… which is just damn. hawaii loves you Andy, i hope you know that!!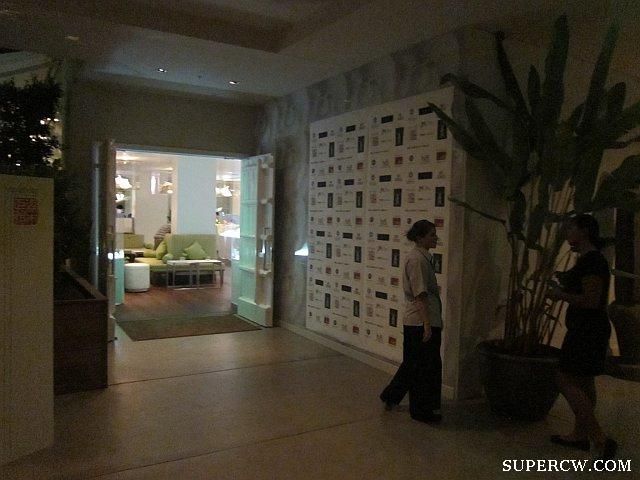 not sure if i've mentioned the fact that i love drunk eskae?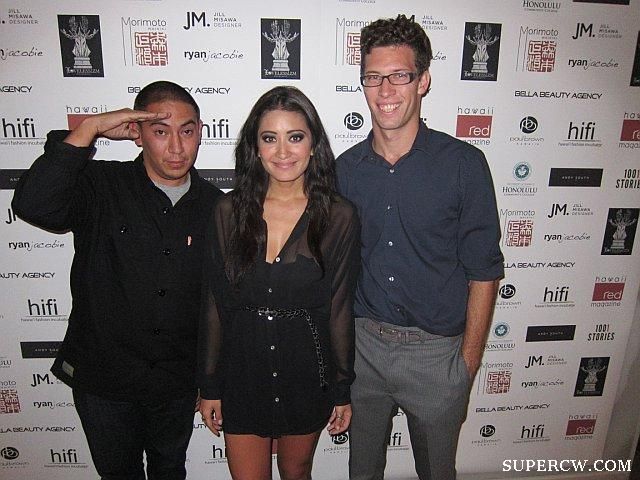 morimoto's lanai was perfection if i ever saw it
we beat most of the people there even though we made a manifest pit stop. which was aaaawesome….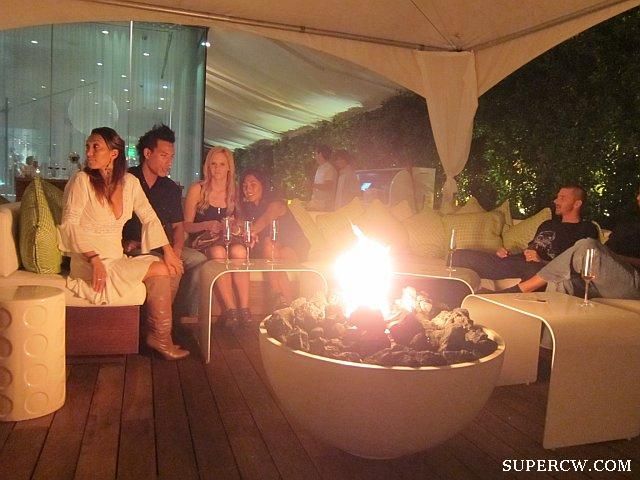 …..more pineapple tempura with procuitto for US!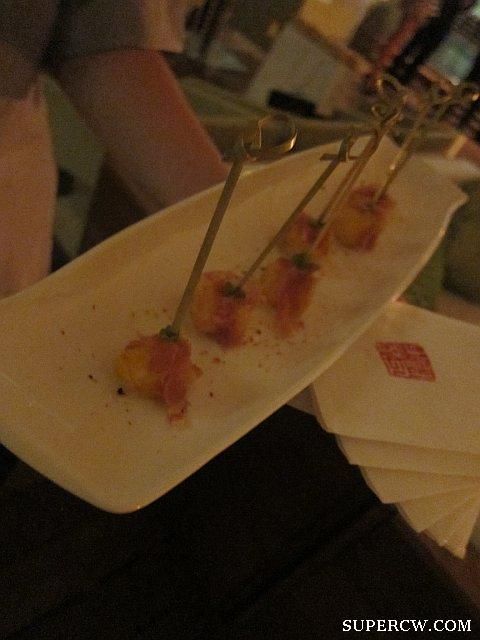 we are doing a pink your drink thing with Chambord for the entire holiday season. do you know it tastes amazing in champagne, but also vodka, tequila, coffee… and BEER?!! see me!
come on do you not love drunk eskae!?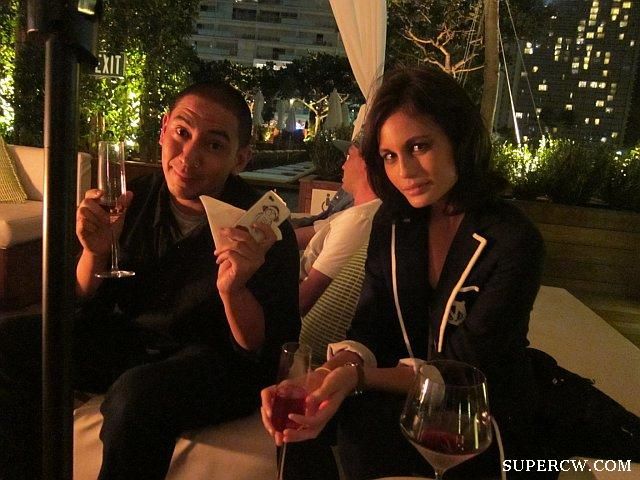 i don't know what i love more – drunk eskae or kianto's itty-bitty little computer that she video chats with people on all over town.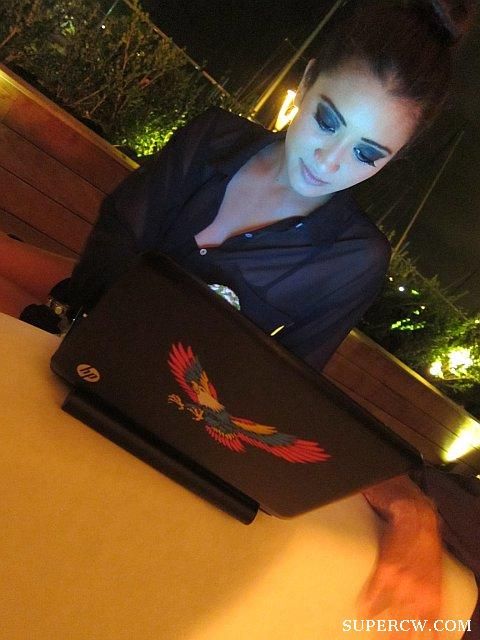 i mistook paul brown for paul mitchell. i wasn't the only one (thank god). i think he might get that a lot actually.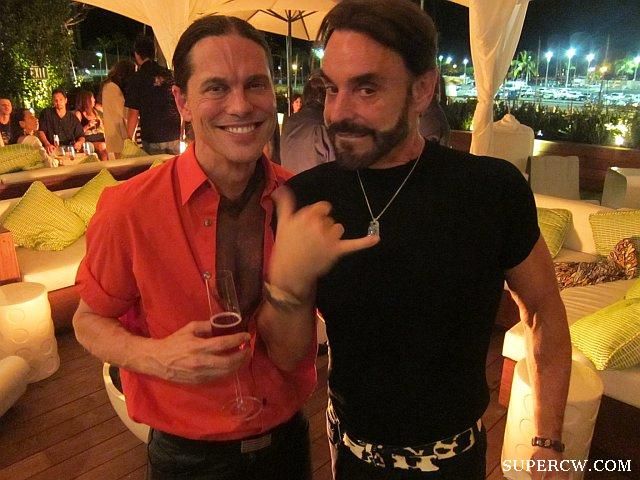 bamp aubry came later with monica ivey. dude, i totally forgot about the sublime concert!! when is that again?
a world champion dj, global model and fashion designer dude. just thursday.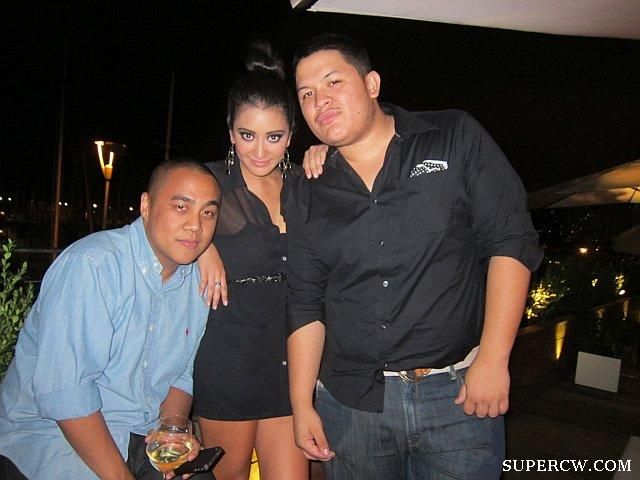 wait, i was thinking i might not have taken that pic then i saw this. OH! camera-jacked by drunk eskae.
MAN i love drunk eskae.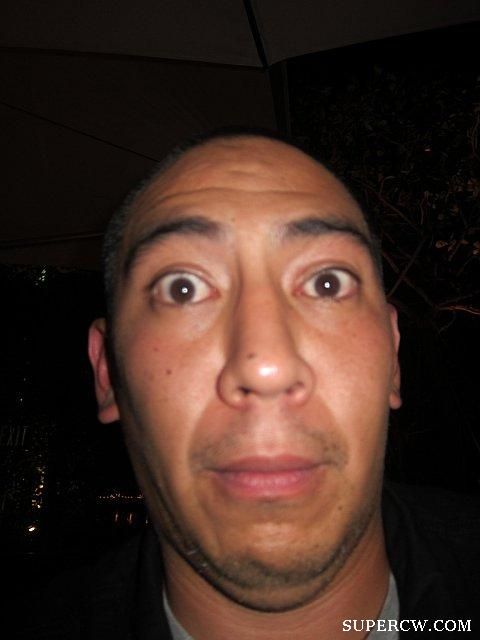 i took this. mainly because i always wind up at the most awesome/random/cool events when i am out with kalima. he is like the cool/awesome/random event good luck charm.
case in point, totally at the crazybox. just thursday.
maria just oh my god. that top was MADE FOR YOU.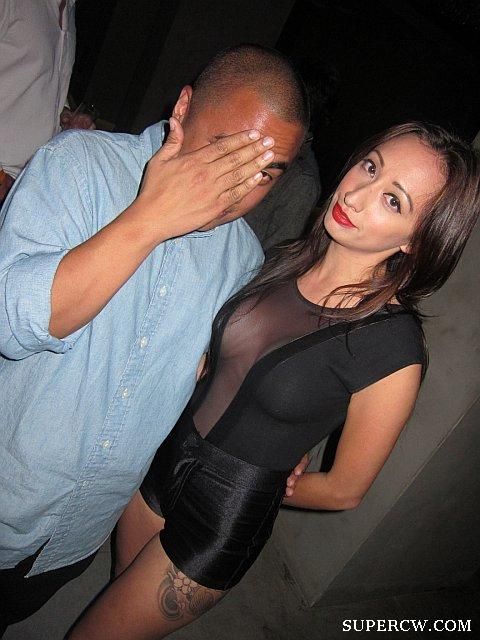 drunk eskae took it back down a notch to somewhat sober eskae before spinning. good thing there's three of them. he didn't go on til later. and his set was aaaaaaawesome.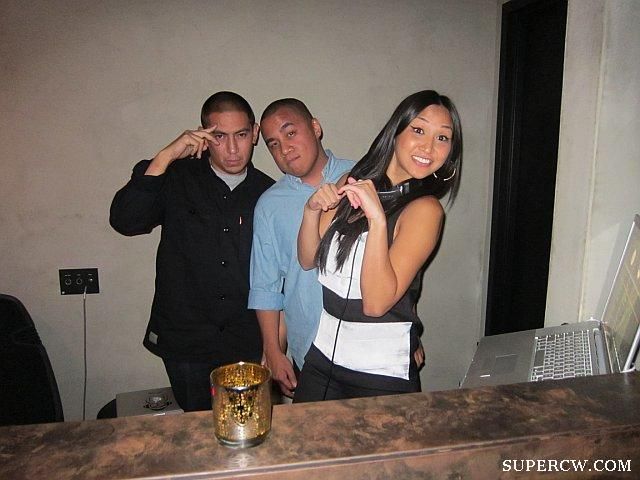 ps: this is why dayna was so tall tonight.
at this point i must have been drunk too. i don't remember this??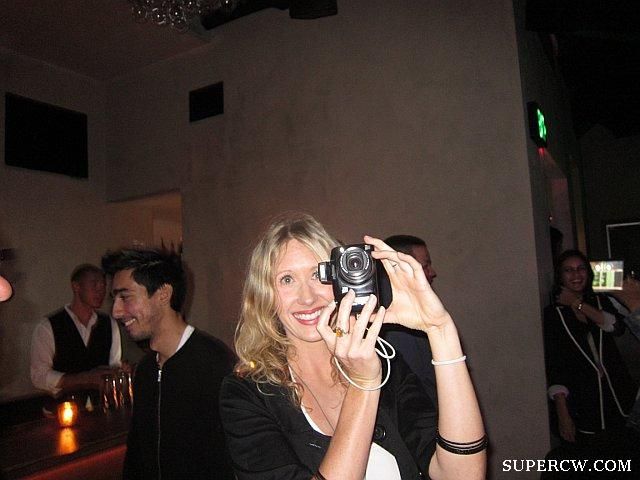 or this??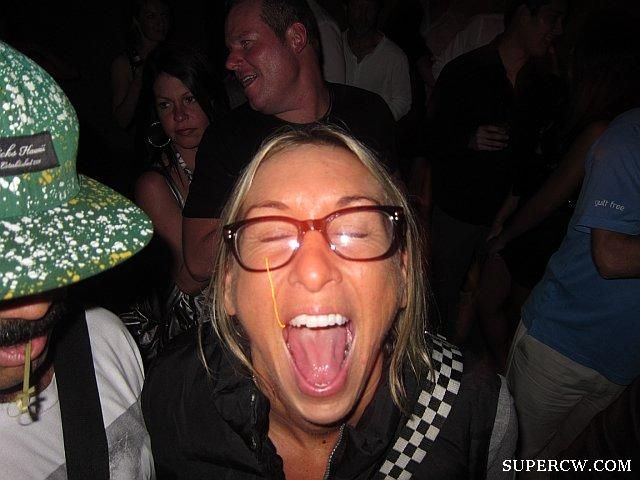 i do remember that we danced. a lot. and if you have the means, TAKE SONNY WITH YOU if you ever go dancing. he has a repertoire that stretches far across the dance-genre spectrum, from hip hop to booty to tahitian to disco, this boy's got mooooooooves.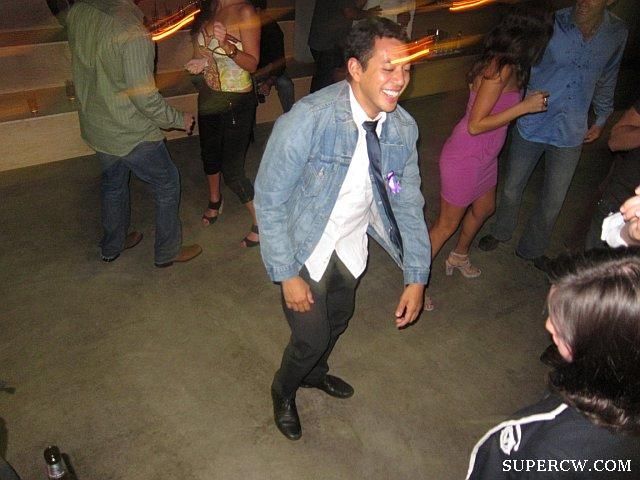 then it was friday. and eskae was in a suit. and mustache. at soul clap. just because.
a lot of people actually were in costume, which confused me. i mean. it was friday. halloween isn't until sunday. i was confused but also delighted. especially with aloha stadium. they looked EXQUISITE!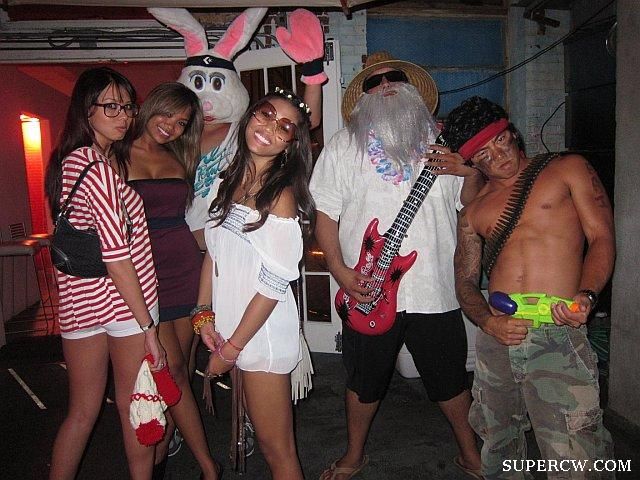 and this at manifest too. it was totally halloween. only friday, october 29th. i loved that nicole and mars made cano be dorothy, it was by far the best costume tonight – besides rob mora and travis-aerobics-bunny i mean. and dude, you guys, your tin man tonight is totally who inspired my column this week, so tell her thanks.
soul mustache clap
then it was halloween. wait, no. it was saturday. i was straight chillin with a japanese julep.
and jules gayton was in a friggin tuxedo. frank jules sinatra in the Edition lobby bar.
we eventually went to the club. it was totally transformed and i couldn't find vane anywhere. then realized THIS was vane.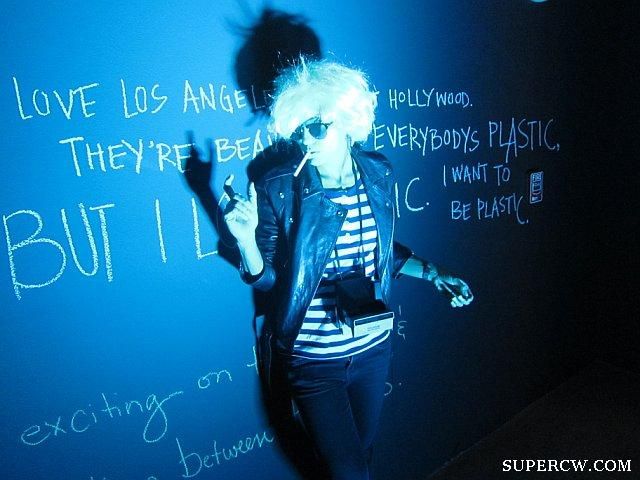 they had been getting the place ready for the entire day
WARHOLoween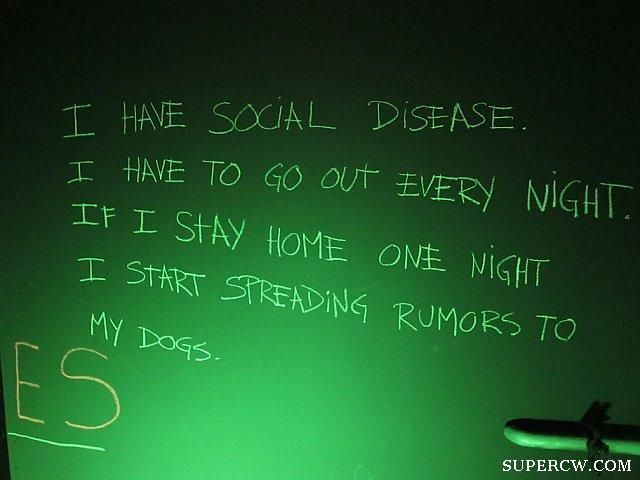 we spent a lot of time just getting up inside to look at everything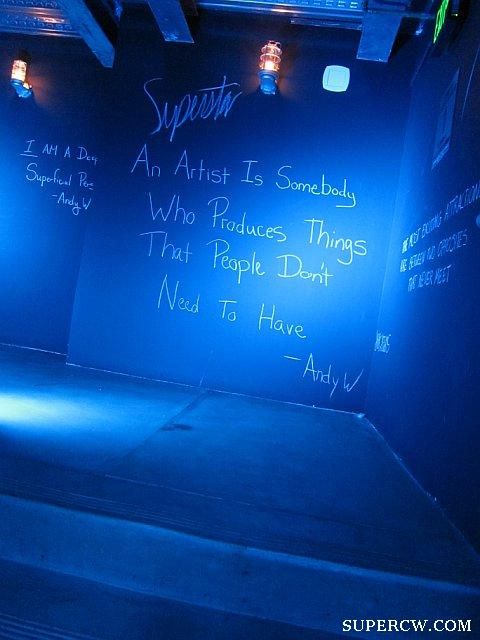 andy warPAUL <3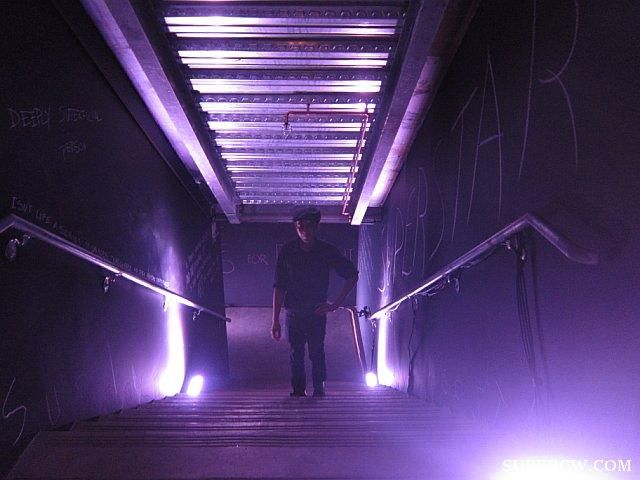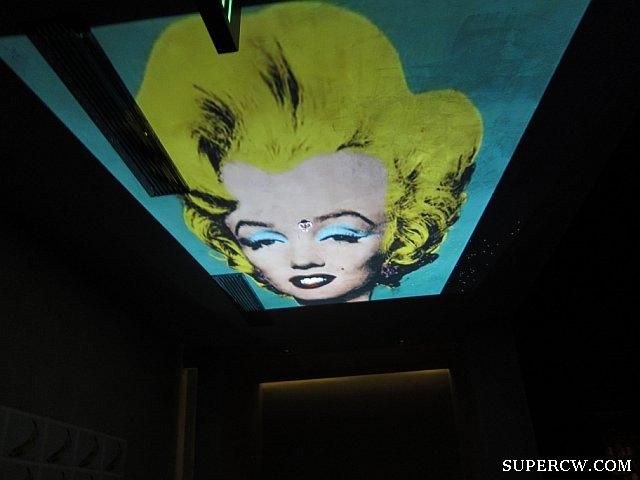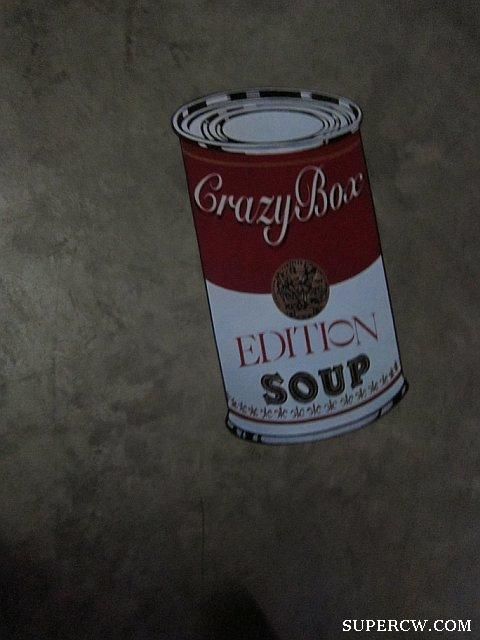 the entire staff was andy warhol tonight.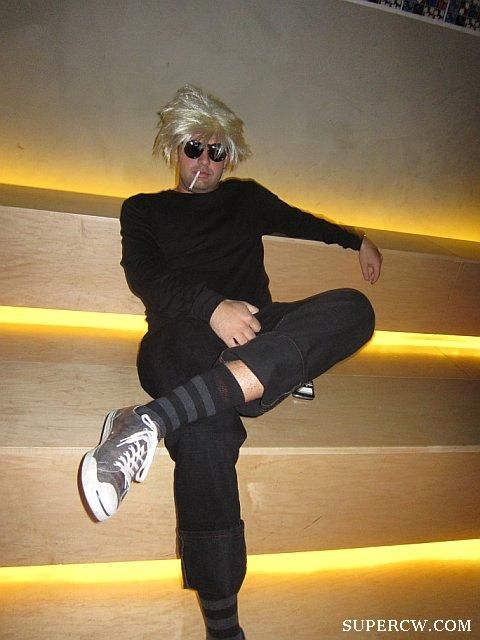 i didn't know who anyone was. i mean, i knew they were all andy but i couldn't tell who was who beyond that. it was funny/cool/weird/awesome.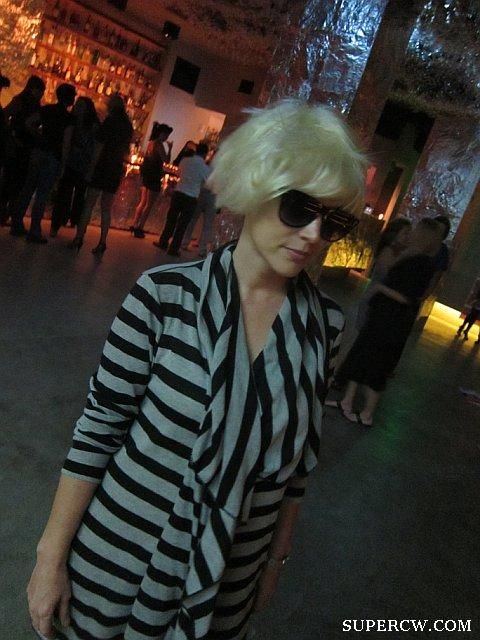 so was this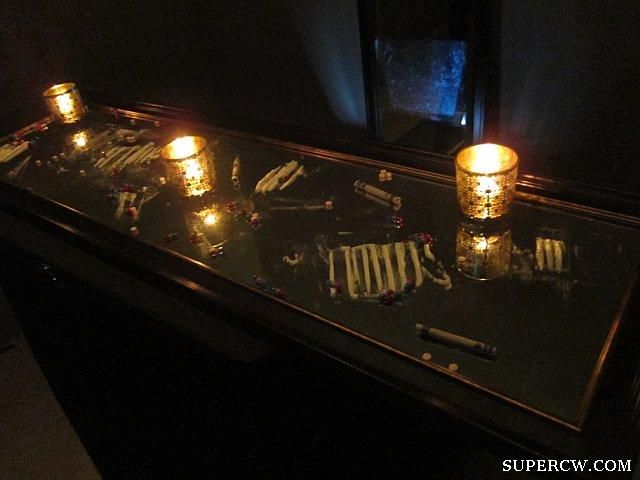 they went through 7 industrial rolls of tin foil to cover the place. it looked amazingggg.
that with the fake drugs and the projections and the chalk and the prints and the andys everywhere made us immediately feel like we were cool kids partying in the 70s.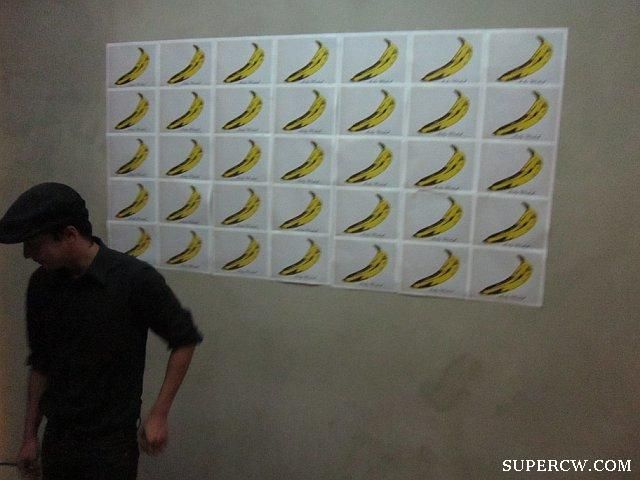 edie andy andy
andy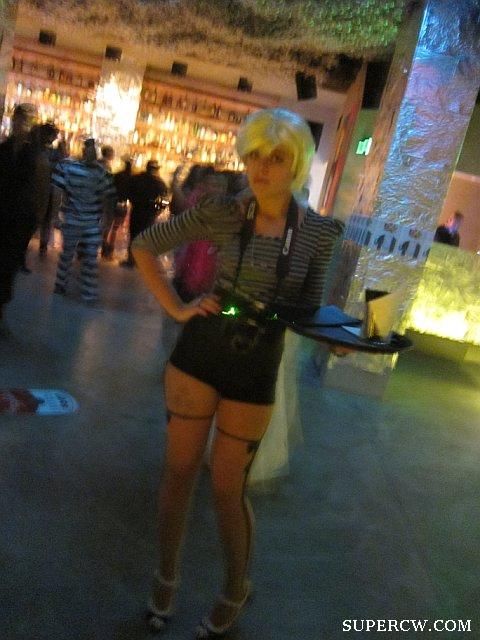 crazyFACTORY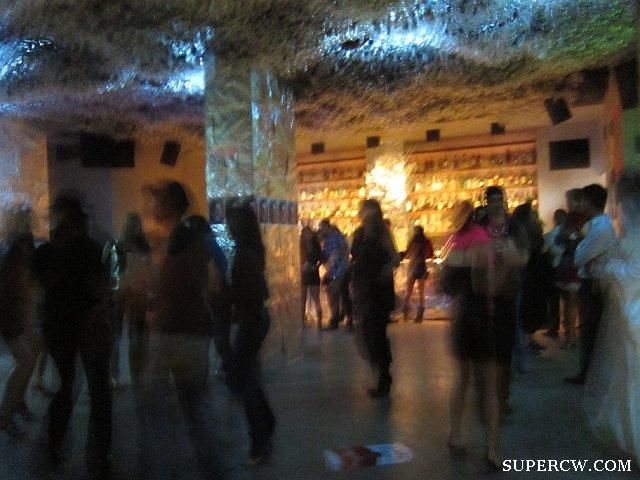 andy andy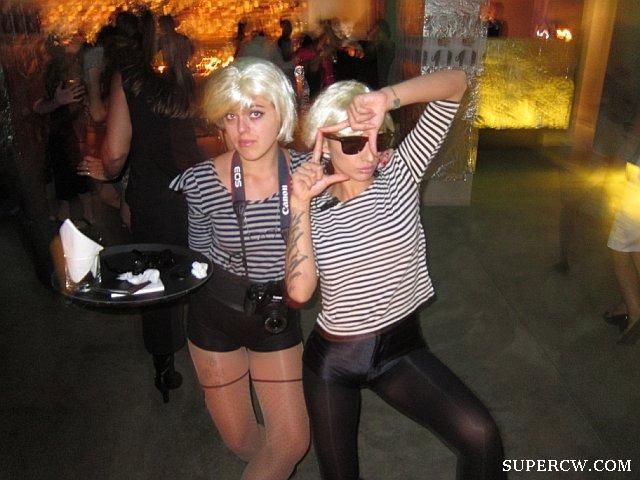 we were TRIPPIN on this girl – thought she went as Tracy Chan for halloween. we asked her if she knew tracy and she said no though.
the pic i got does no justice. she wouldn't stop dancing and i couldn't get a good one. these are my witnesses tho.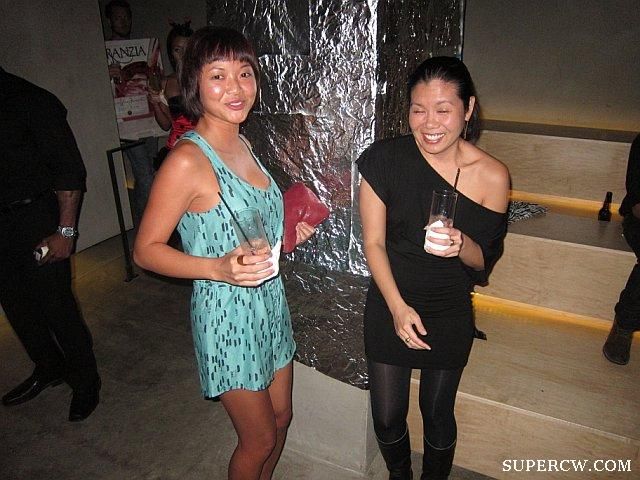 eskae + sk finally got to see each other. i think she is in new york right now. poor eskae.
meanwhile…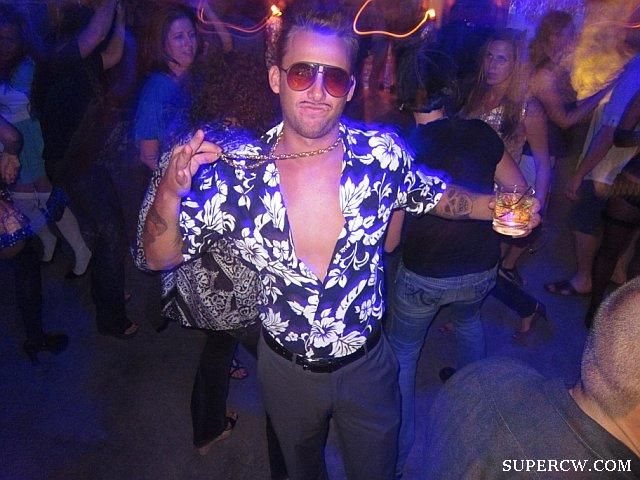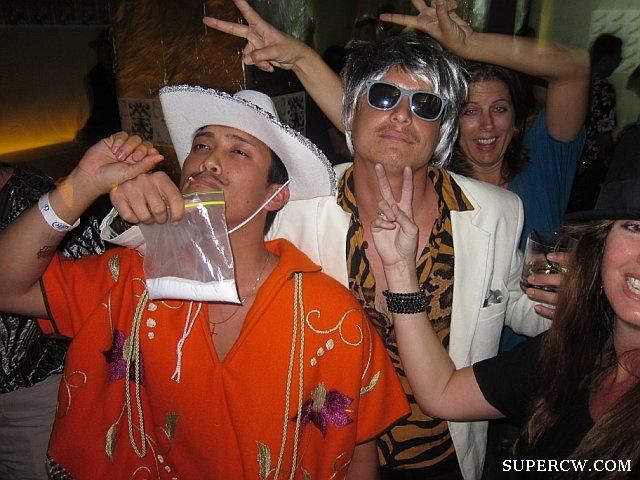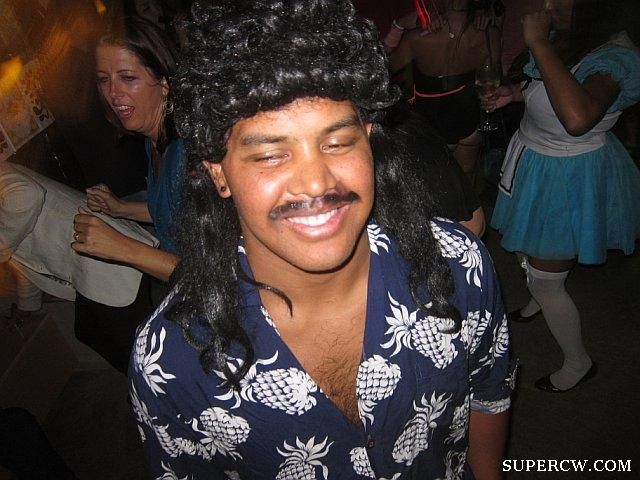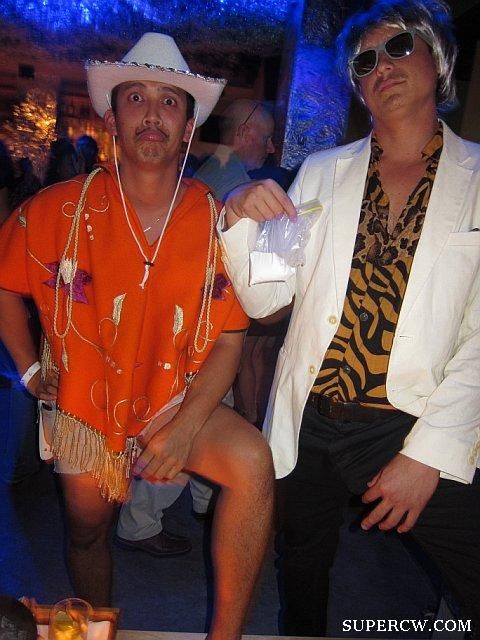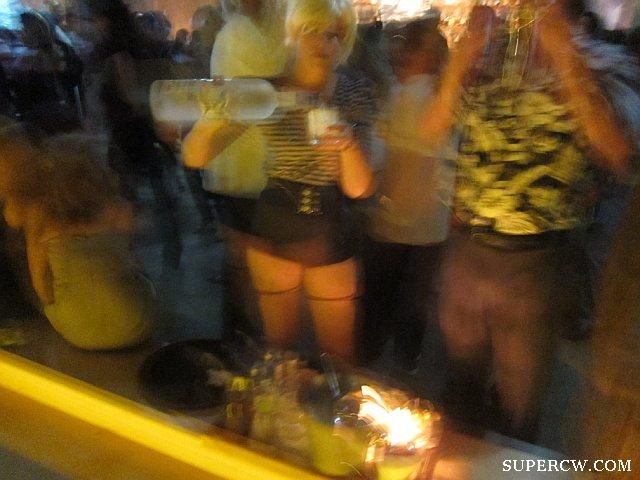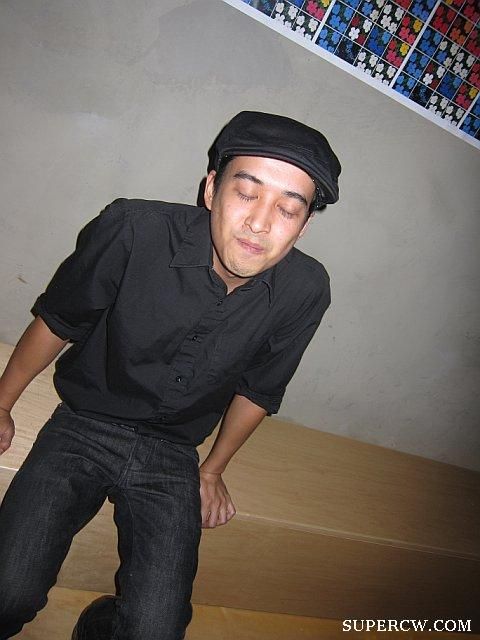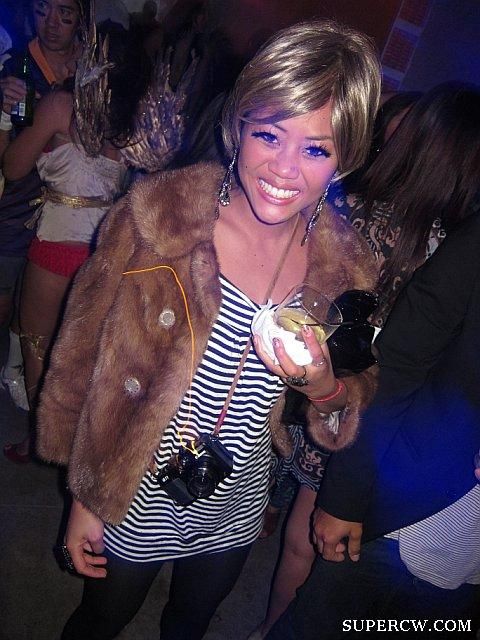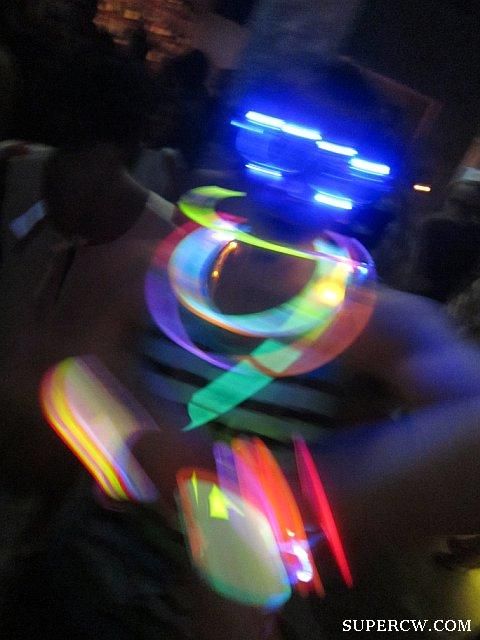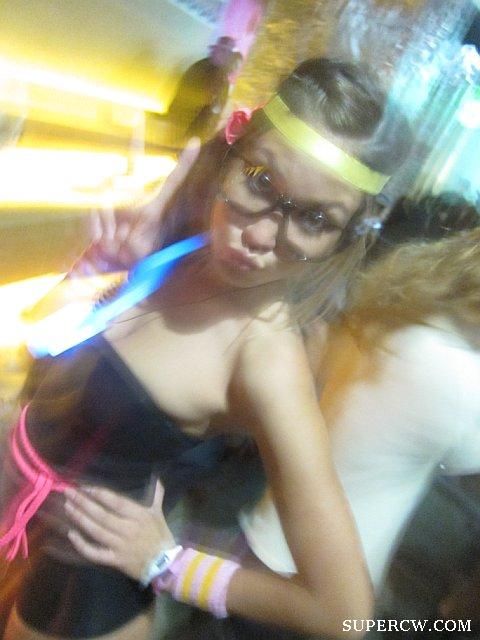 alexandra was on FIRE tonight as edie.
see?
see see?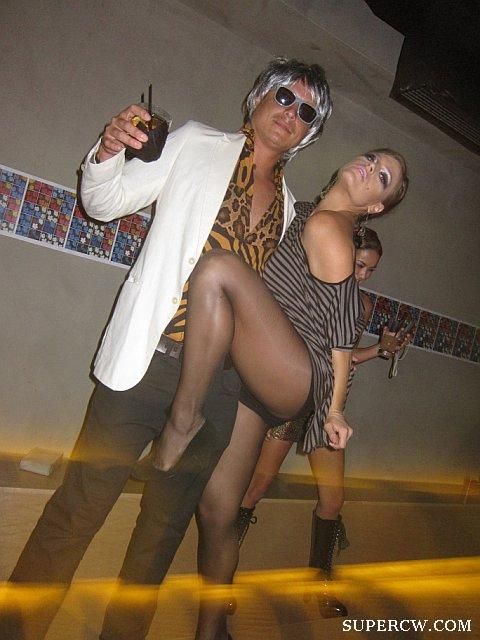 see see see?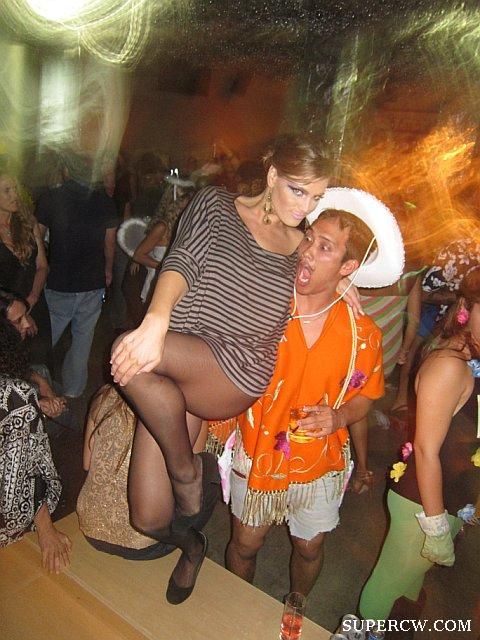 hahaha red bull rob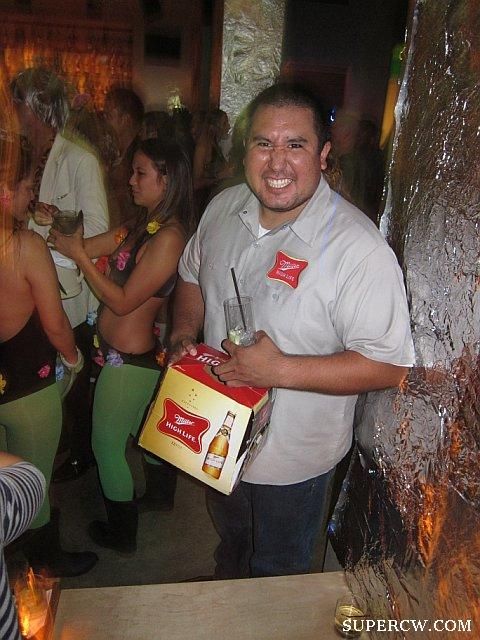 natasha OH MY GOD!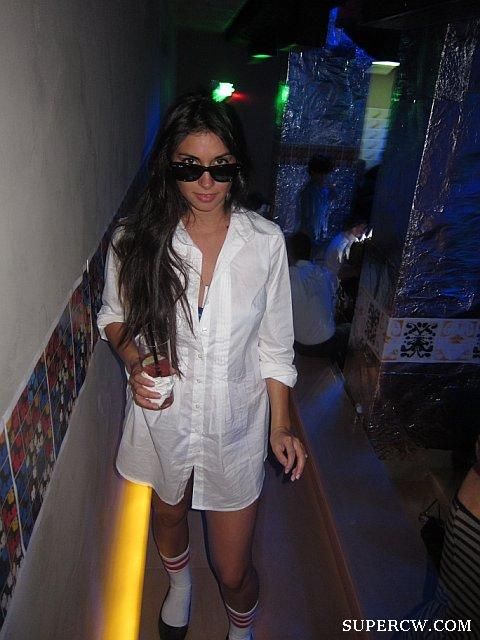 this entire night just oh my god
travis in his home away from home
see the creepy ninja? i swear ddk does this every year, totally cruises with everyone and nobody even knows it's him. my fave was when he was saying hi to paul and was like "hi paul. it's daniel. dae kim."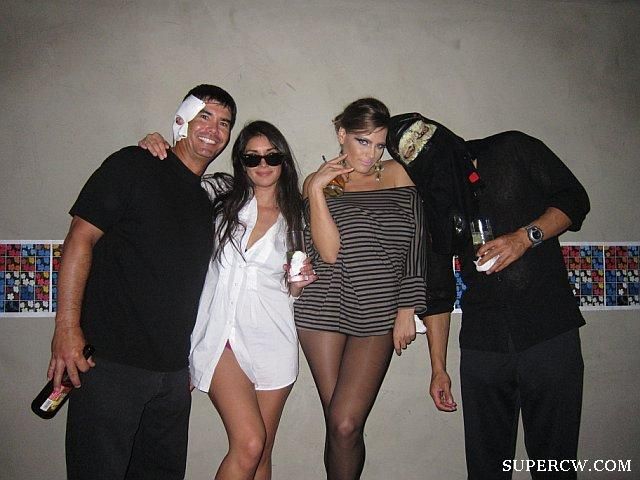 naughty/sweet erika
see? i told you. alex on FIRE!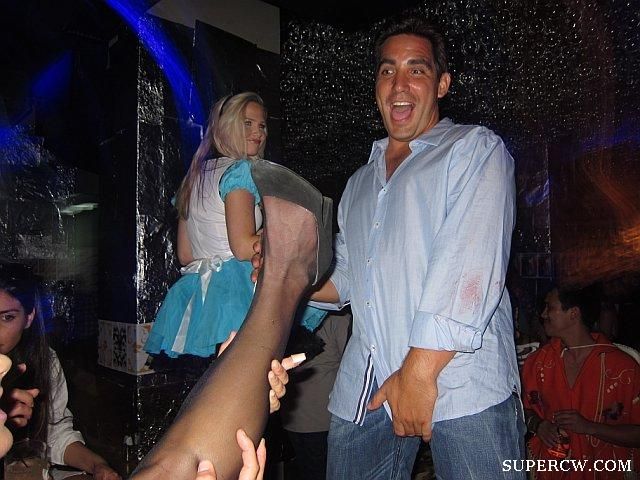 i tried a few times to get this shot. this was the best one i got of the selection you two. LOVE these two.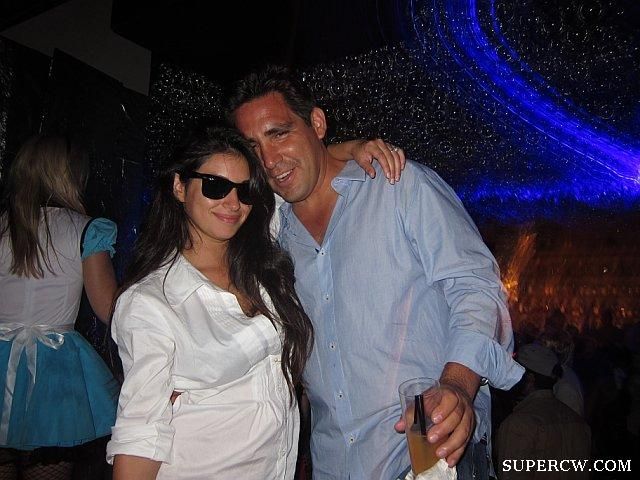 stretch armstrong, who is really tall and has a hot wife.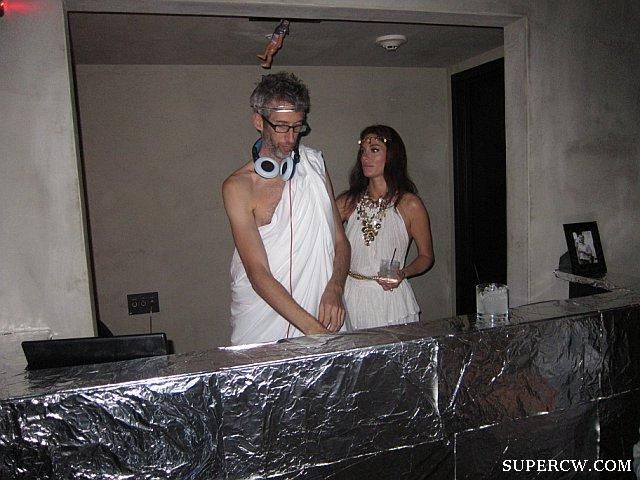 the cool kids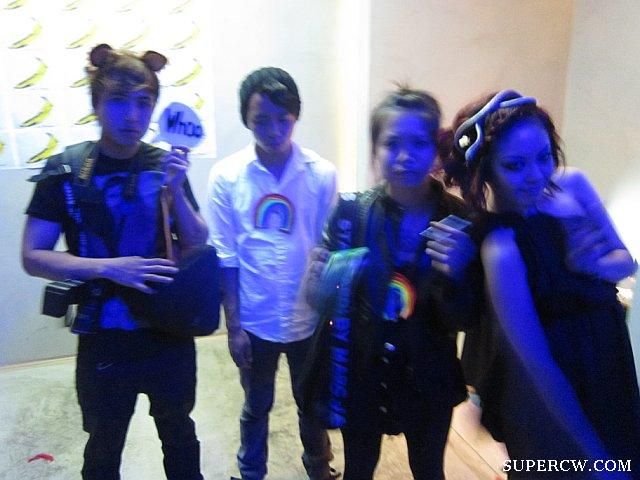 i wish i could take pictures that actually were in focus and/or in frame tonight. i mean, it would have made things a lot better. ps: how cute are dj kowai kowai and partyyyface as a double rainbow?!?!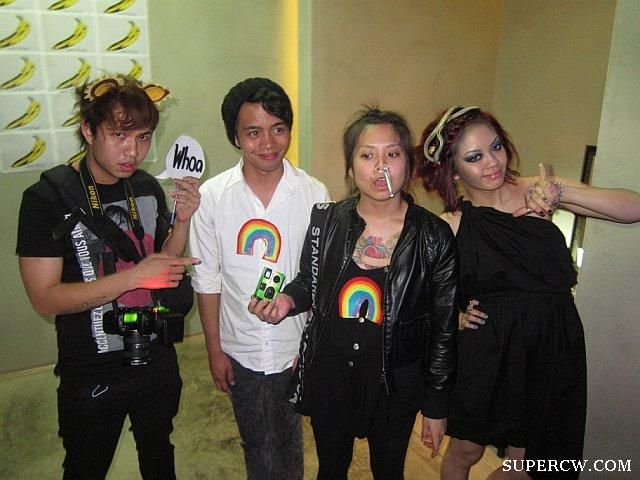 mikey was mickey, which is actually funny cause that's what evi used to always call him. neither one of us ever wanted to correct her. i think she still calls him mickey.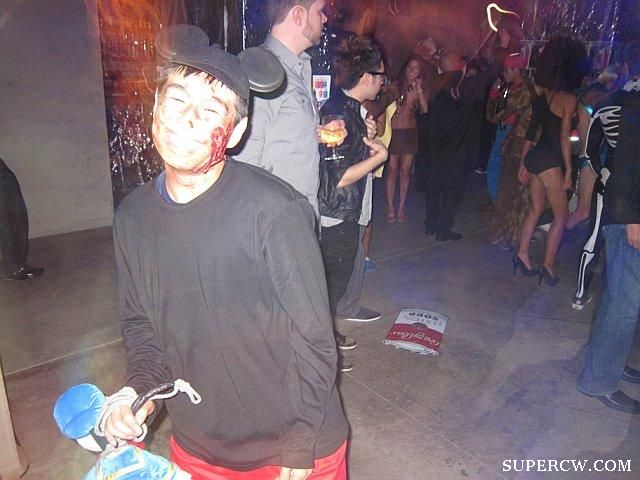 grace park won. she was a nasa aerobics instructor. not sure if you saw her. but her nasa water bottle looked kind of  like a wiener bottle. and when anyone would point it out she would say "HEY! i got this AT NASA!"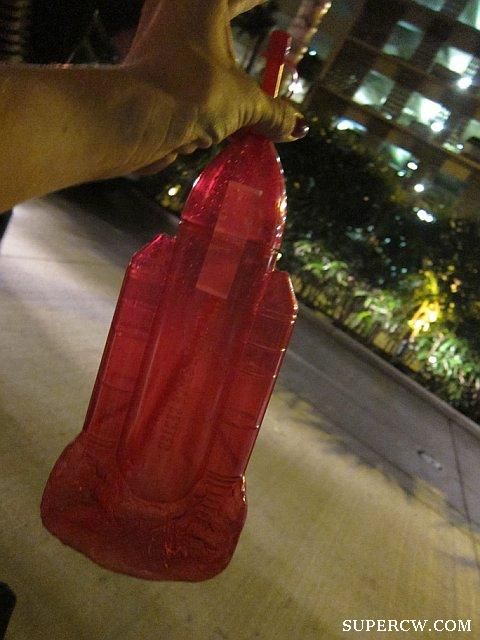 wait omg even cuter – azn rabbi!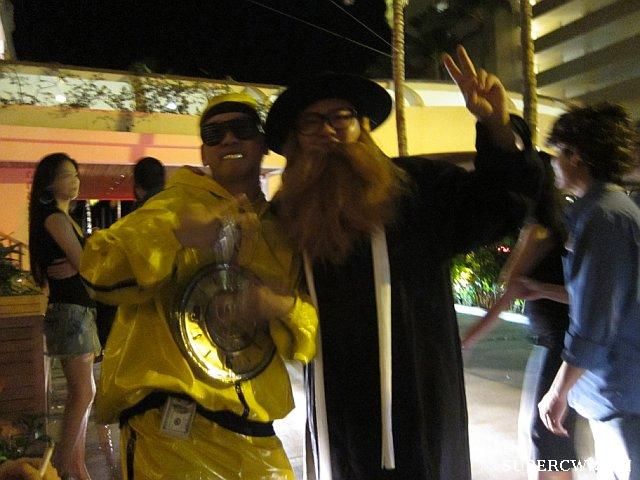 meanwhile. craze.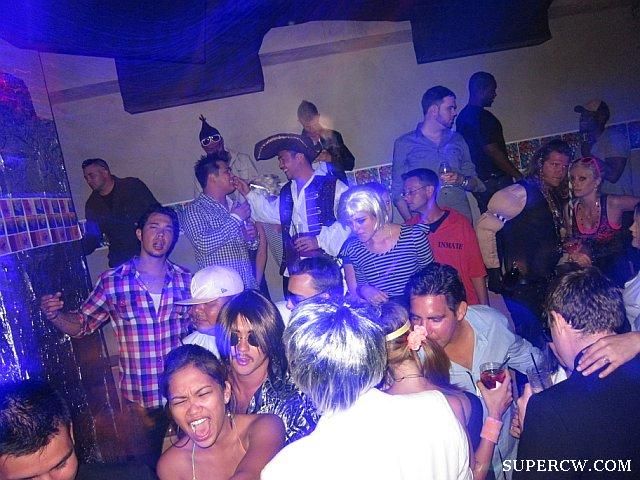 of COURSE kiesha had amazing makeup done all over herself and her buddy. aaaaaaa.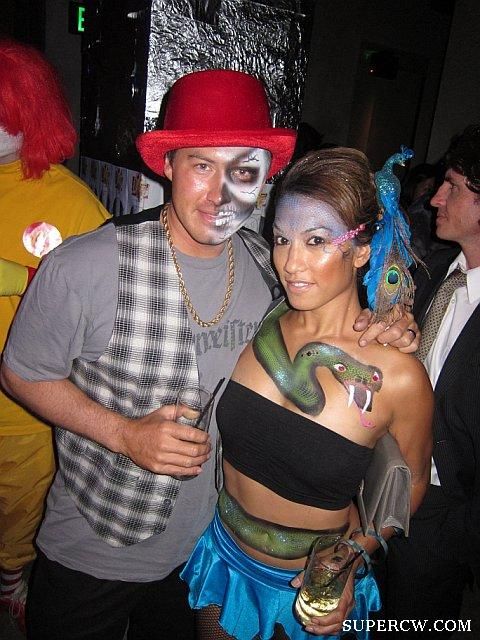 and of COURSE alex kolo went as jake gyllenhaal. and HEY KALEI! i'm still looking for you bruu.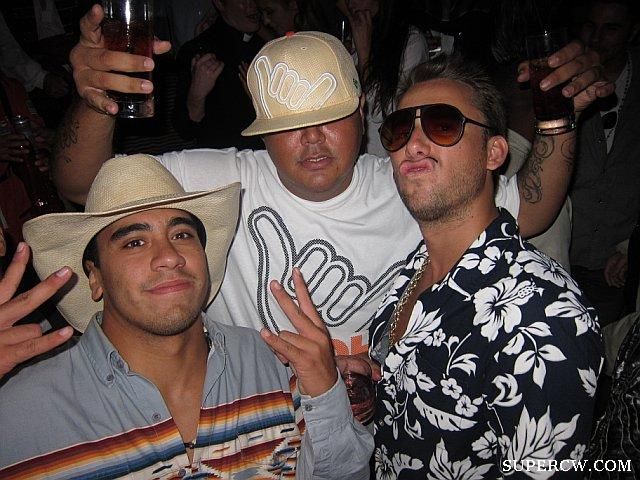 boss man was asking what he should wear to a warhol party and i was like "all black, man. easy" then when i saw him i was like "HEY! where's you're costume!" i should have specified…. black turtleneck :)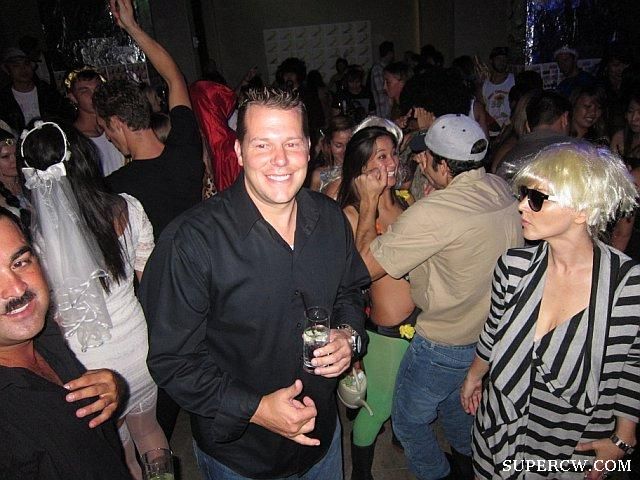 nah. he totally fit in. that's the beauty of this place. everyone pretty much does.
aw. this would have been cute.
this one too aaaa!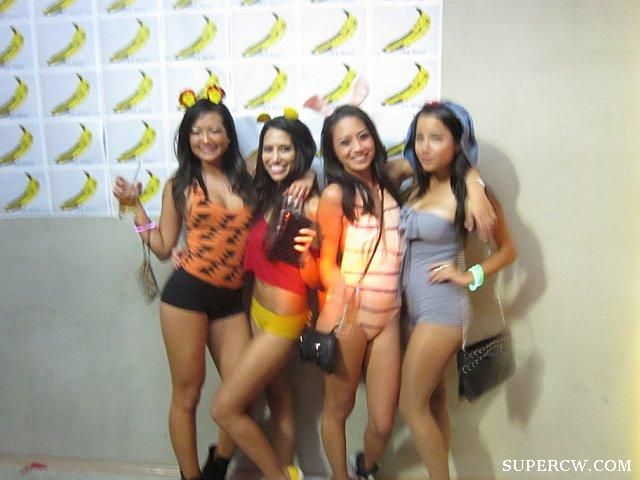 going in and out to smoke all night was pretty cool
cause people were totally just hanging out in the hallways. it super felt like a real factory party.
jay and crystal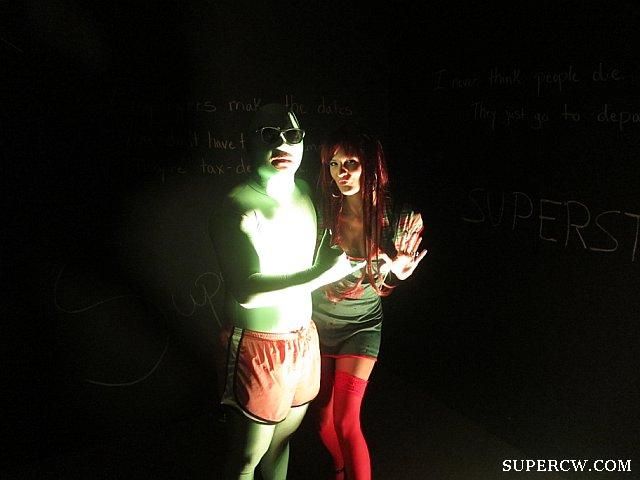 alysia marlow!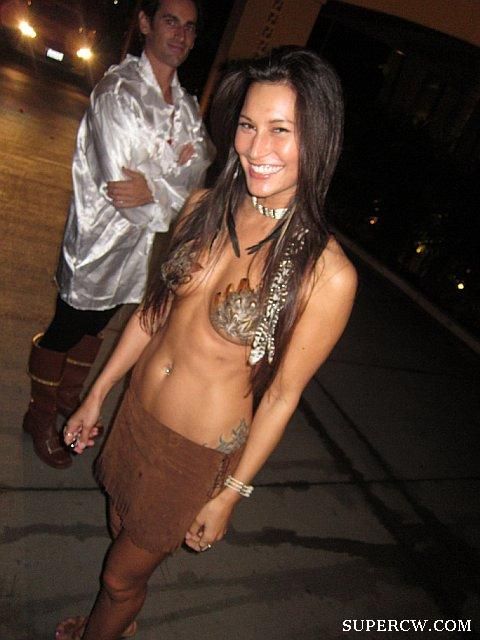 entertaining homeys to say the least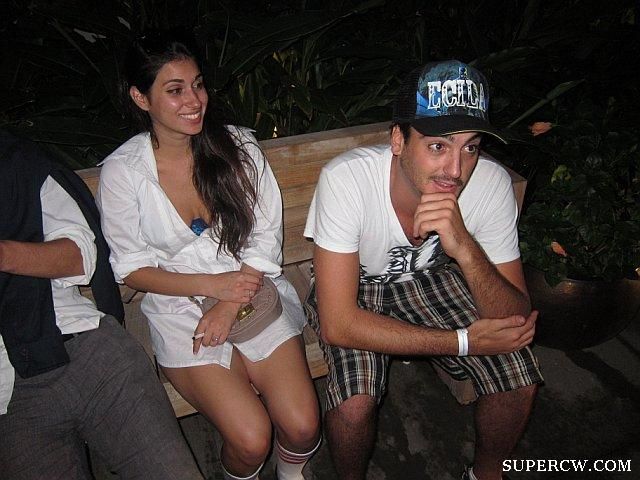 the next morning it was halloween.  i didn't want to do anything. so i didn't.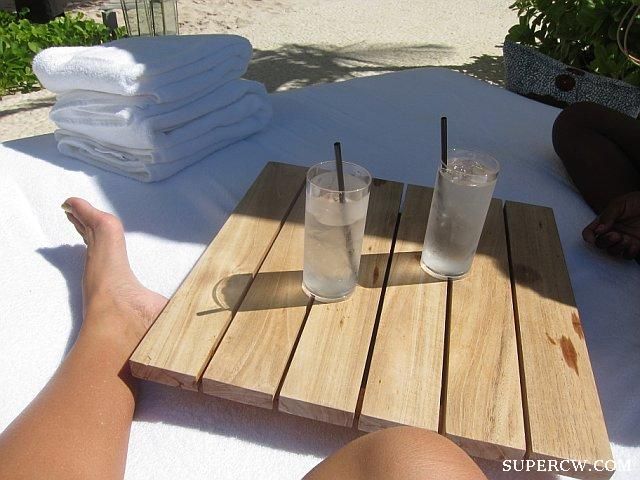 sabrina wanted to watch football, but she didn't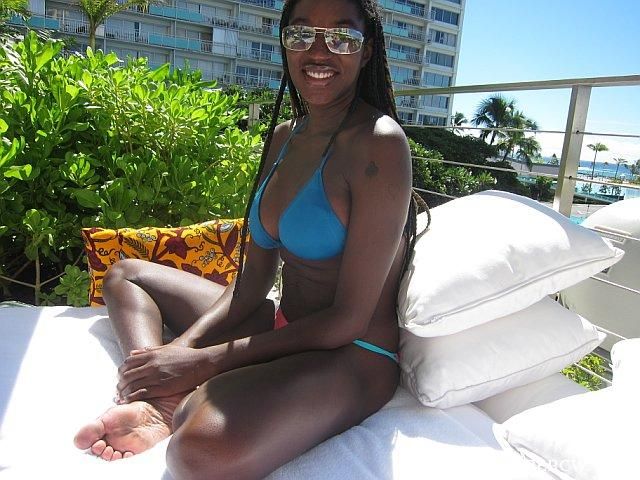 instead we drank champagne all day at the private sunset beach pool. where they brought us little halloween treats like rice crispy squares and apples w/caramel on them.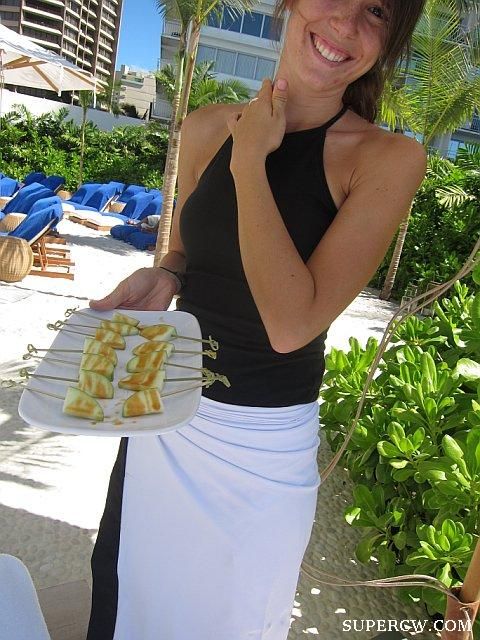 they have this thing when you check in to the hotel where you can pay $100 more and have a reserved bed, passed appetizers, and a bottomless glass of champagne poolside. not my first choice in champagne, but definitely a choice way to spend the day.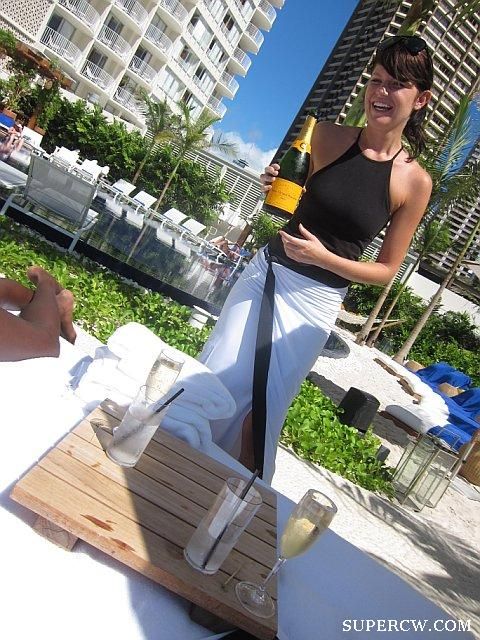 mahina stayed here this weekend too. it was so nice to do nothing today.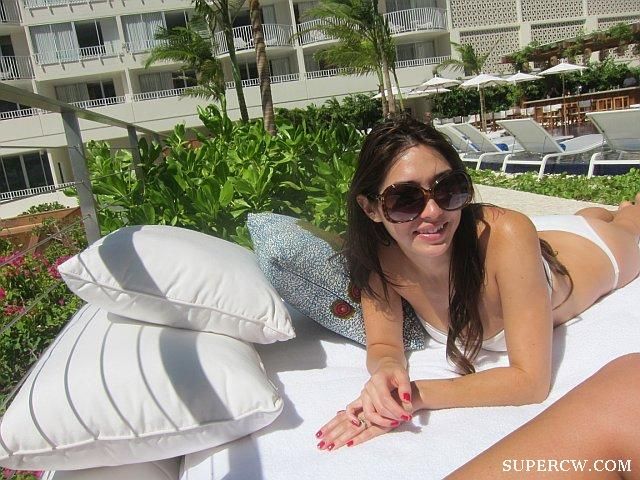 and the appetizers were woah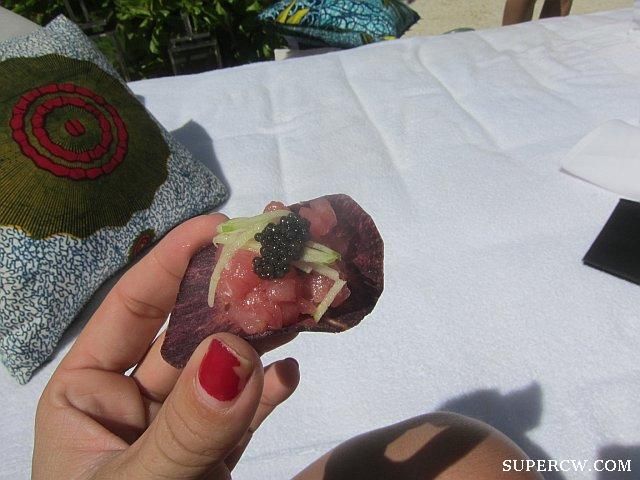 they never let our glasses go empty, that's for sure. they even walked out in to the pool to refill them. hence, my champagne coma on halloween. or, as i like to call it, the best day ever.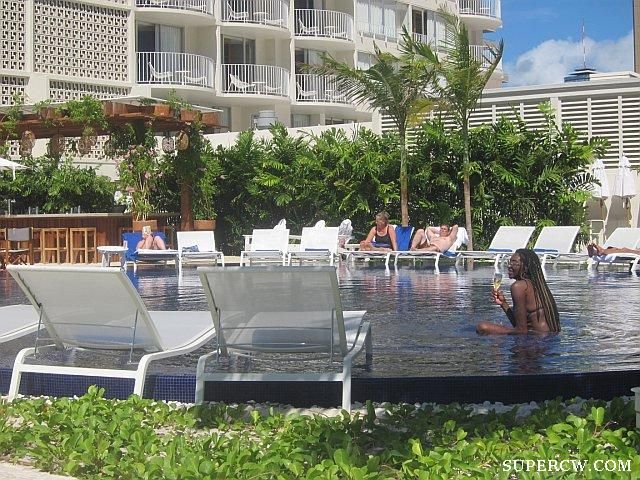 i probably say that a lot. guess what. every day is the best day ever. cause guess what… one day you won't be here. then what.
still thinking about all of andy's friends and family today. this will be a tough season in hawaii. the only thing we can do is look out for each other and make every thing we do the greatest we can. there's people who are genuine in their efforts and they deserve to be celebrated. forever.