so, work.
i mean, some days i'm like drowning in details and paperwork and scenarios that would make you go "HUH?!" then other days i'm picking up people from the warehouse in a fully stocked party-bus-limo thing and taking them to the north shore.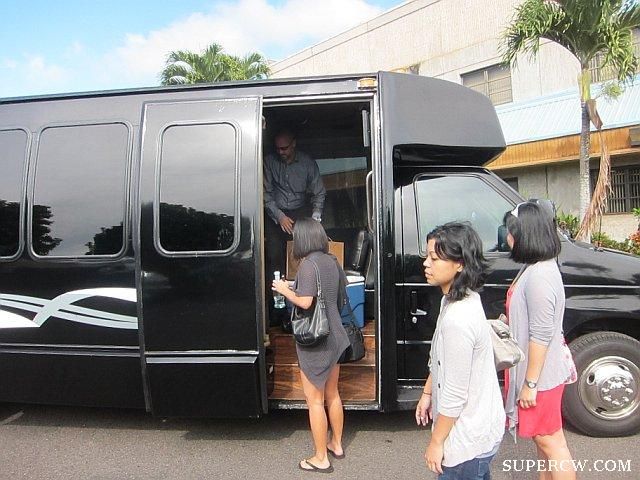 today it was all courtesy of 7 Tiki rum, and when i say fully stocked party bus that also includes one Dr. Joey Gottesman, mixologist to the stars bartending for everyone.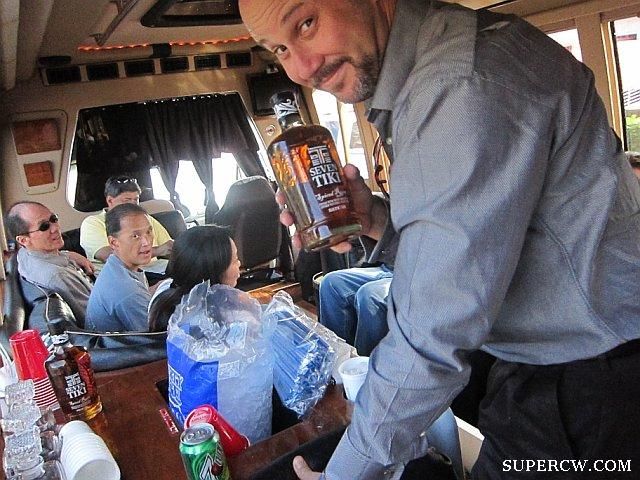 if you call the platinum people you can get the one with the pole. not sure when this would ever really be needed. at least during the day time hours. unless you're just THAT awesome.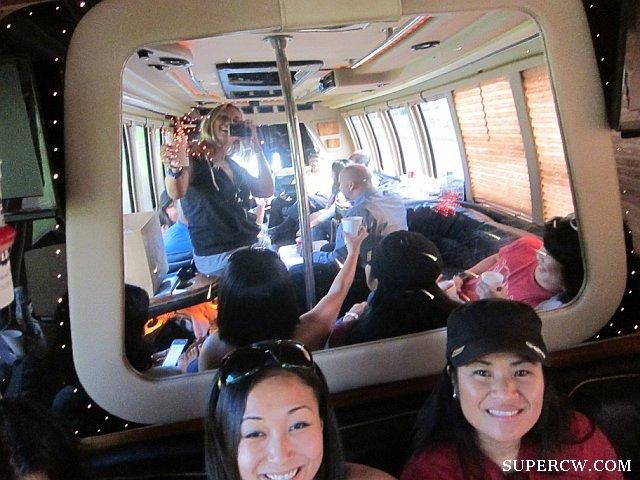 work friends. my graphics girl shana dates aaroncause i told them both to not be shy.  moka has a new camera that is totally trumping my s90, and jodi got to move back to hawaii thanks to shane getting the gig at edition. love.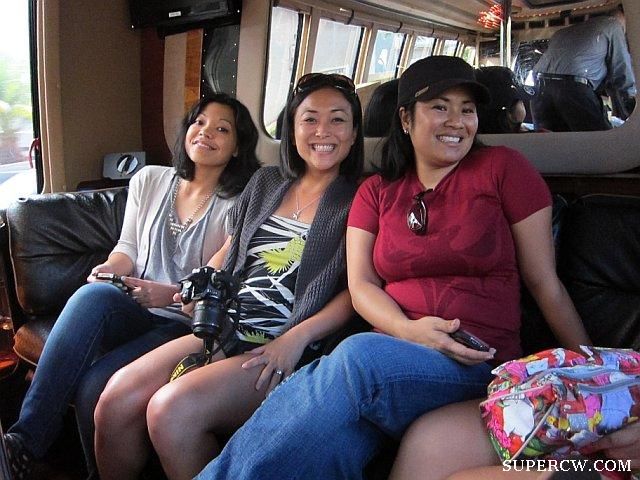 also, say hello to the new guy brad. he's from ohio or somewhere. sales guy. we love sales people. you can always learn liquor… sales, not so much. it's like a certain type of person that's good at that.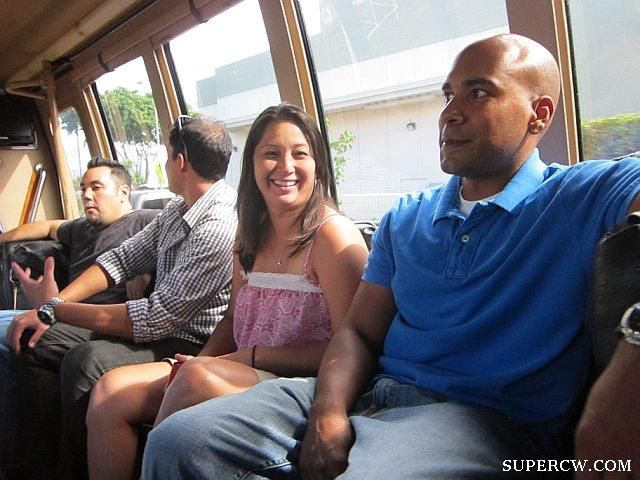 anyway. cheers guys.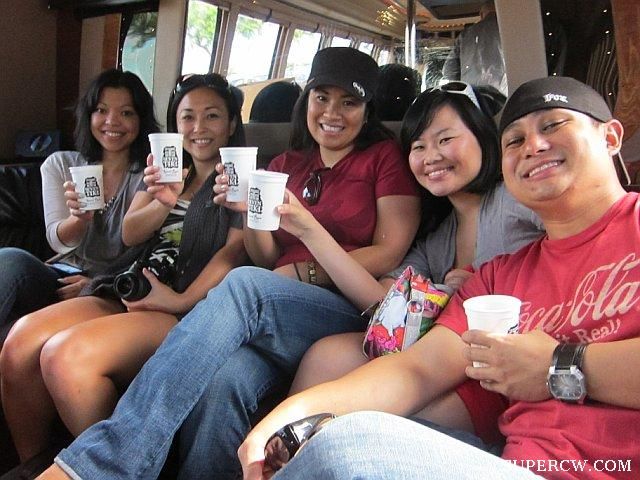 we took them all over the north shore. luibuenos, cholos, breakers and haliewa joes. these are places we love a lot but don't see that much. ps: the food at luibuenos (the old rosie's) is WOAH. they have fish tacos that are deep-fired. hard to find in hawaii.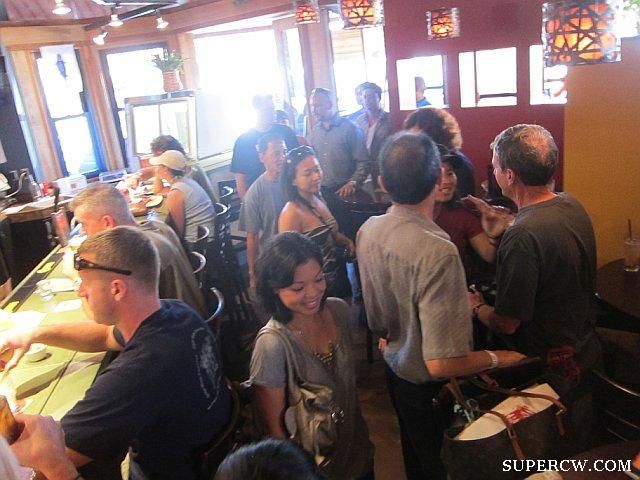 then POOF i was back in waikiki. for serious. it was some high-tailing teleporting sort of stuff going down to get me here. it was a special supersecret thing that i kind of couldn't miss though…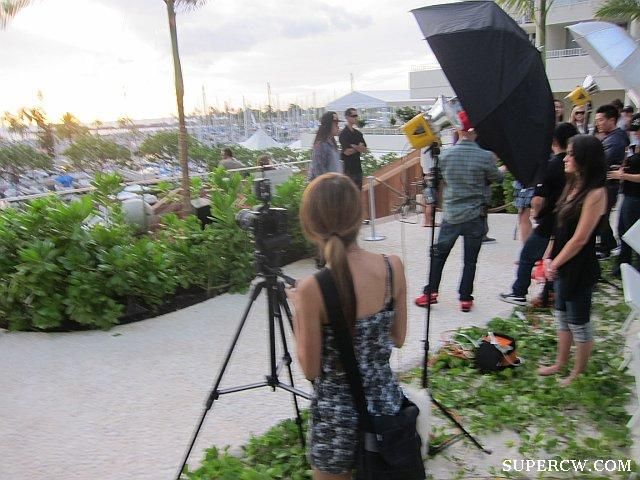 it was to meet the Far East Movement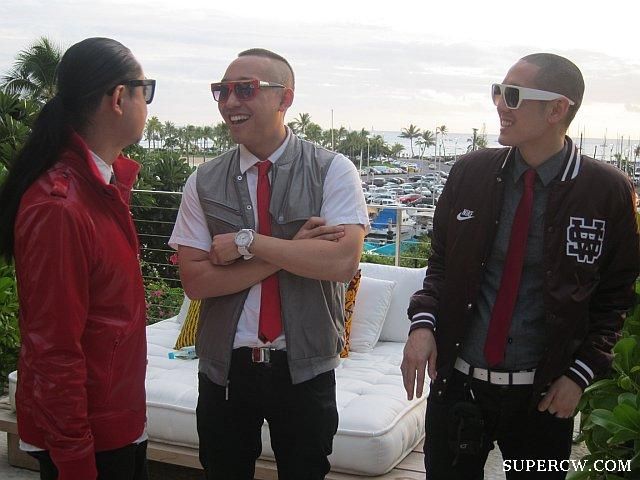 and it was definitely worth it. they were the coolest, styliest dudes ever.
WHY can't more of you guys wear skinny pants, by the way? i'm telling you, the girls dig it. the italian dudes used to do this shit circa 1995. they also all had cell phones then too tho. waaaaay ahead of us.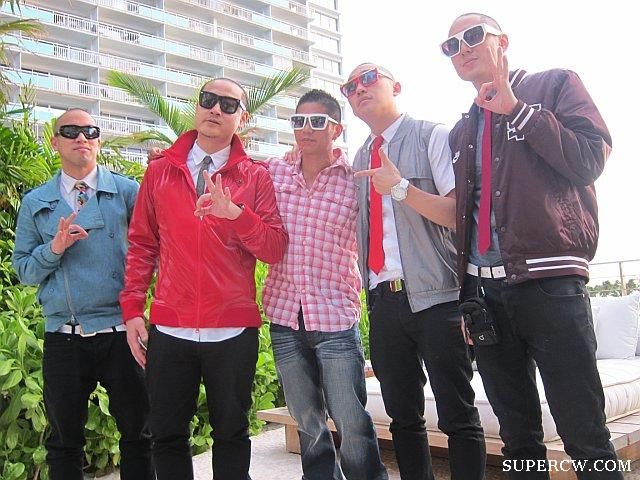 cutie on the right was the styliest, smiliest one. i was like, are those your own signature white glasses? he said no way. he said you can get them in tokyo.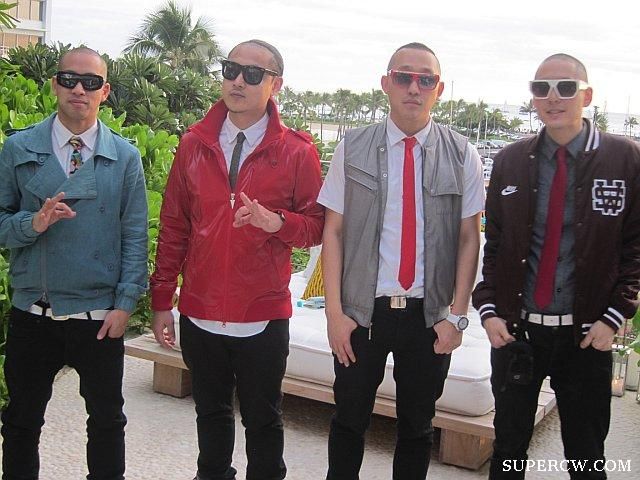 then more people came. then i got a frozen coconut mojito.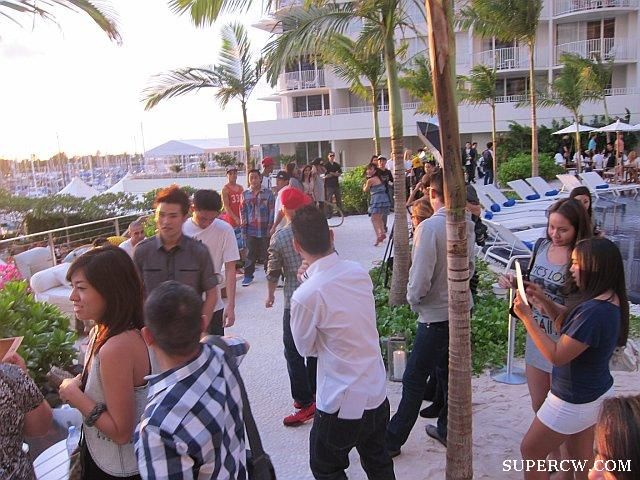 the new boys.
actually, i'm pretty sure they spell that with a z.
new boyz. yup.
when their song "ain't gonna tie me down" would come on when i was driving i wouldn't turn the station.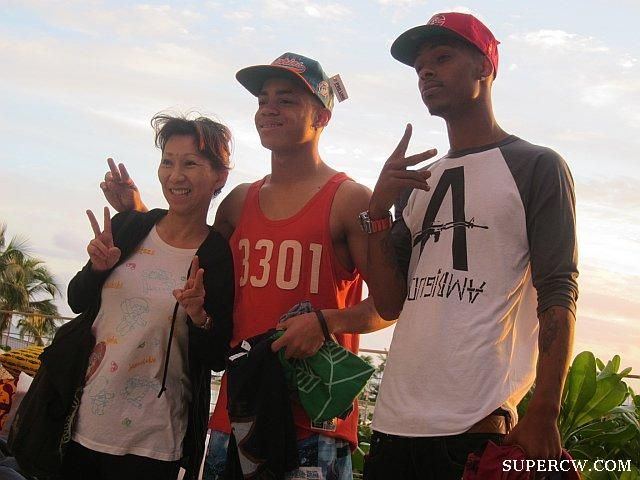 bobby brackins. kind of.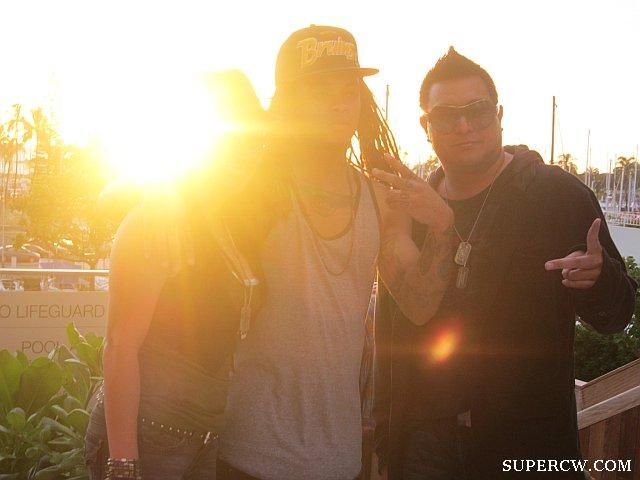 twitter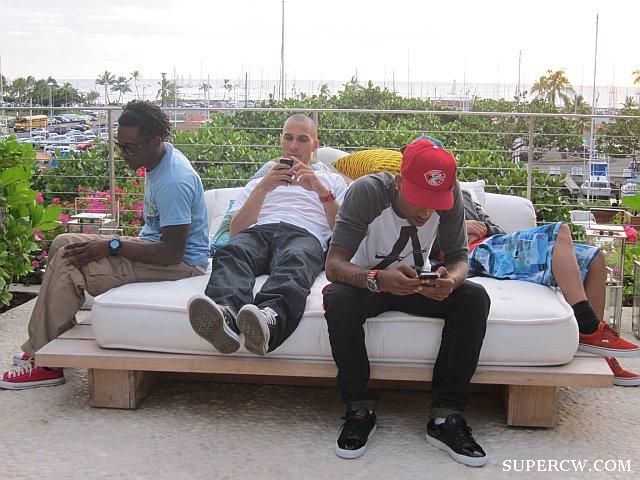 lucky i was super close to the charity showcase event thing that yelp was doing over at pacific home. got May here set up in no time and ready to pour within mere seconds. this was my friday people.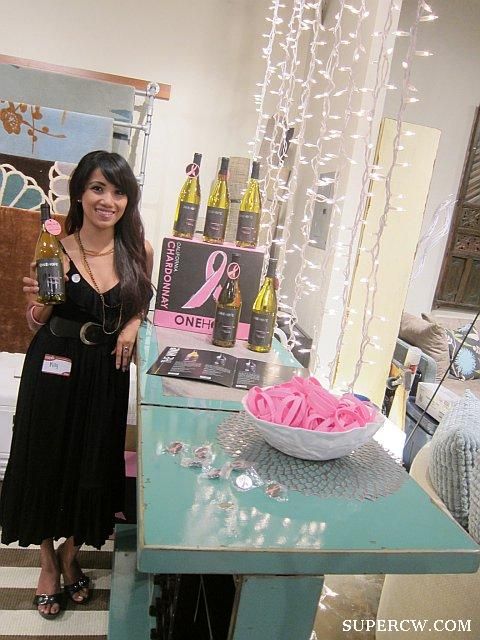 said hi to kyle since i was there and since he was pouring TUACA!!! omg in a white sangria too. can you order this at apartment3?? i am so there, like immediately after work if so. soco shots if not….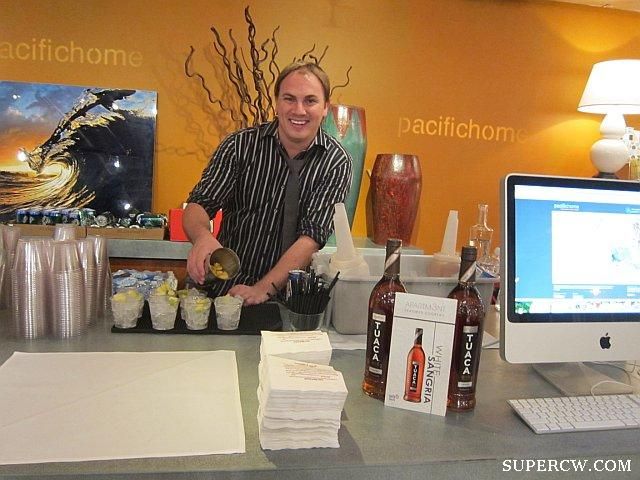 THEN made it to fresh cafe for the huge shirt the kids fund raiser creed and just about EVERYONE in hawaii hip hop was performing at, including bambu and gio from the blue scholars. ps if you haven't seen this from them yet please watch it now. twice.
so this show, just damn. it was so off the hooki can't even describe it with words or pictures. ask tiffany to show you her video.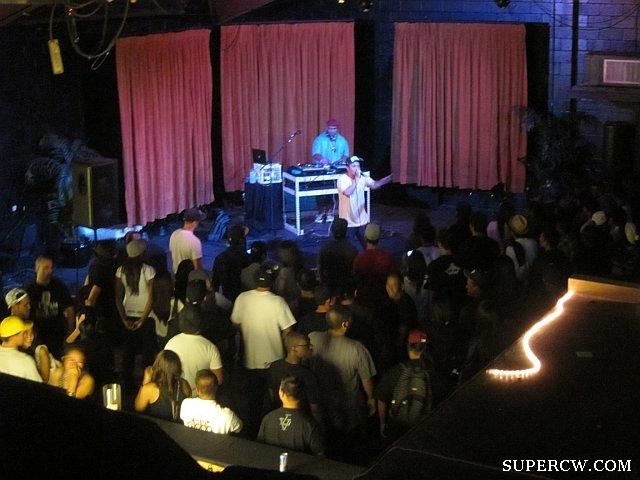 kiwi and gio upstairs pre-show amping up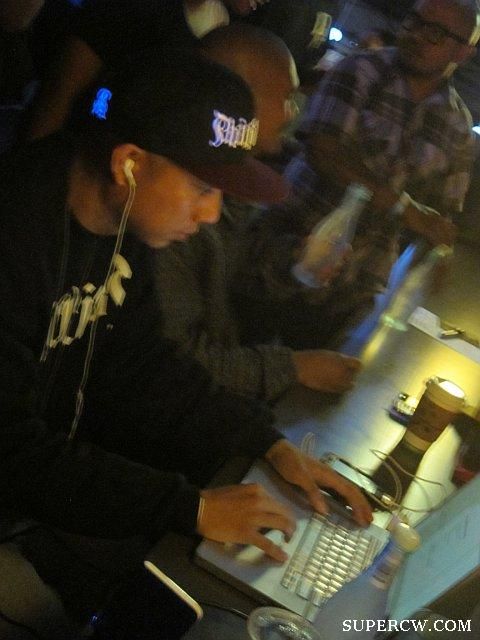 then awwww baby kono's all growns up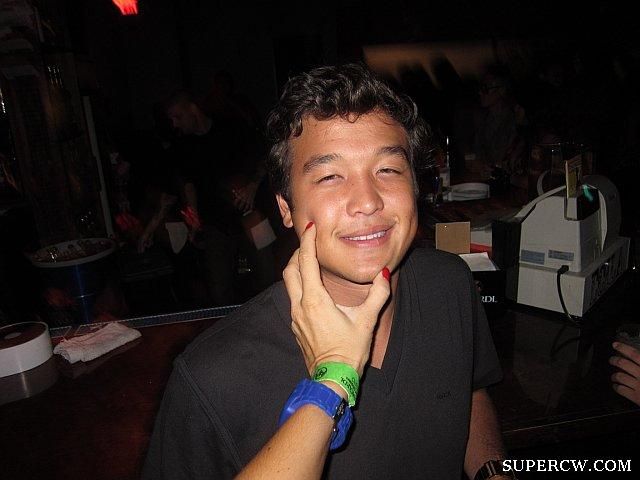 ok, actually his birthday was like last week, but this was the first time i had seen him anywhere. he was in LA too i think?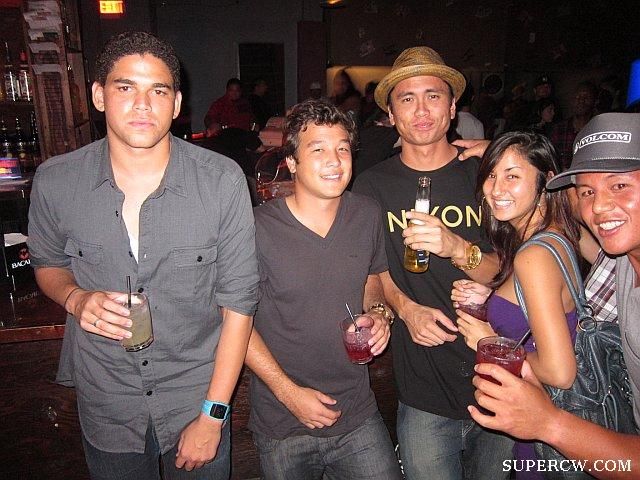 so yeah, i'm at HANDLEBAR! so happy the vertical junkies are backin chinatown. soho, with it's total frat house grown up big kid vibe plus the vertical junkies barely legals and the hottie ocean faces that love them crowd is like a match made in heaven.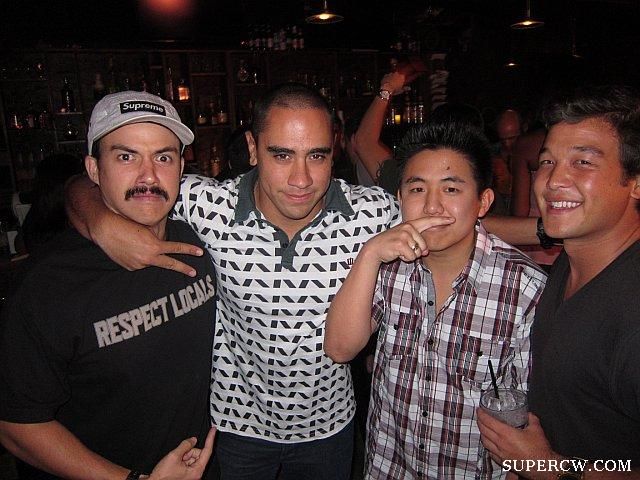 missaaaay was home visiting from la. all growns up!!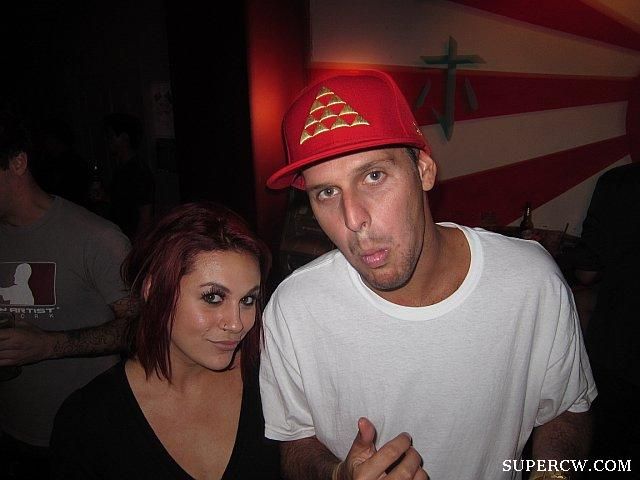 torry debuted the new fitted shirt a day early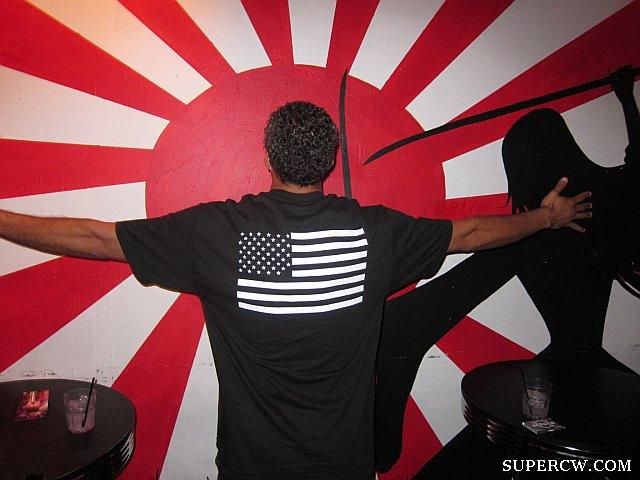 it's subtle but it's DOPE.
and you know what's cooler? bumping in to torry out cruising solo on a friday night. the rest of tonight was simply awesome.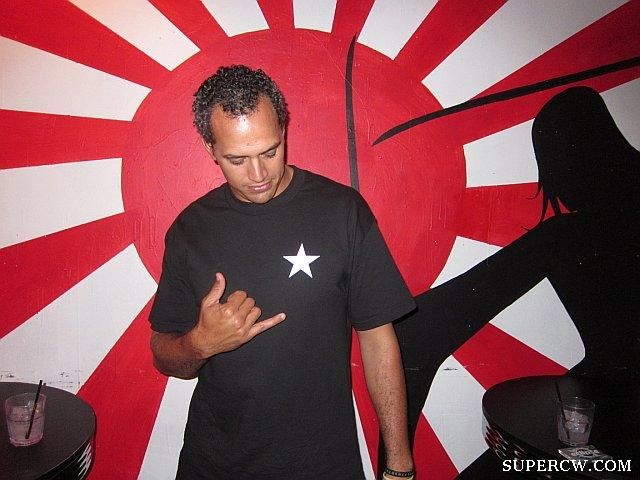 then skip ahead a few hours. v lounge to dieeee.
and i am totally the one that races over there just after 1am to make sure i get somewhere to sit.
and i am totally the person that got tiffany tanaka addicted to twitter.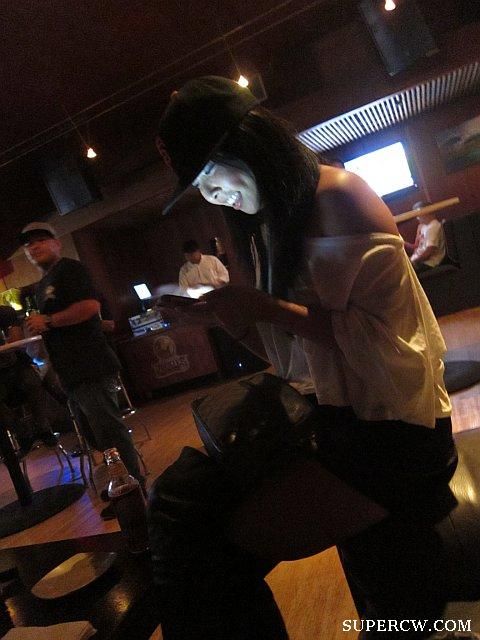 hmmmm? oh man i love your face. twitter FOREVER tiffany! i love being inside your brain!!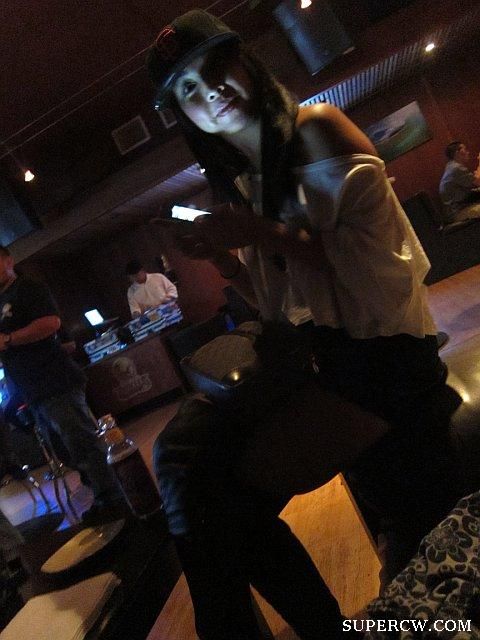 then POOF everyone else arrived. but WE had a spot to sit and eat pizza HA.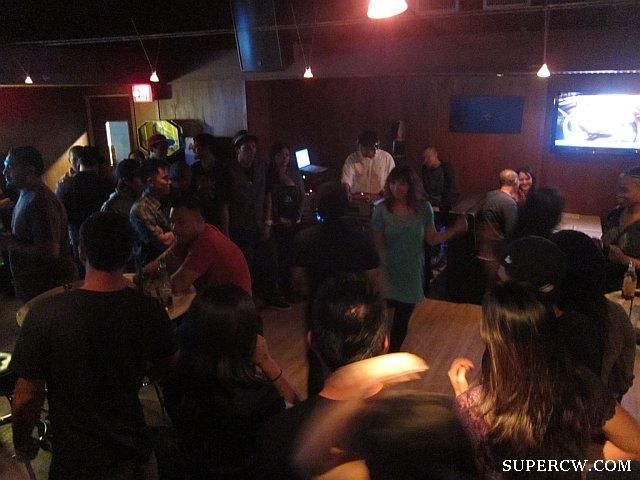 then the bboys arrived. i can't tell you enough how much i love it when this happens.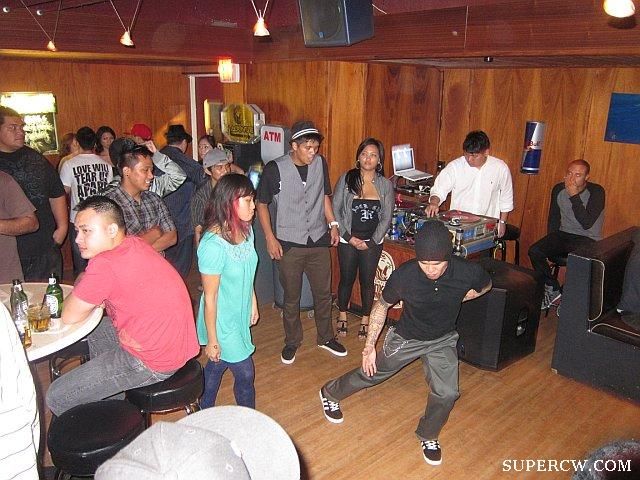 then BACK on the party/limo/stripper pole bus to the north shore. only this time it was to the actual beach. if you go to the actual beach in hawaii there is probably a one in seven chance of seeing john hook. i saw him! SO HYPED.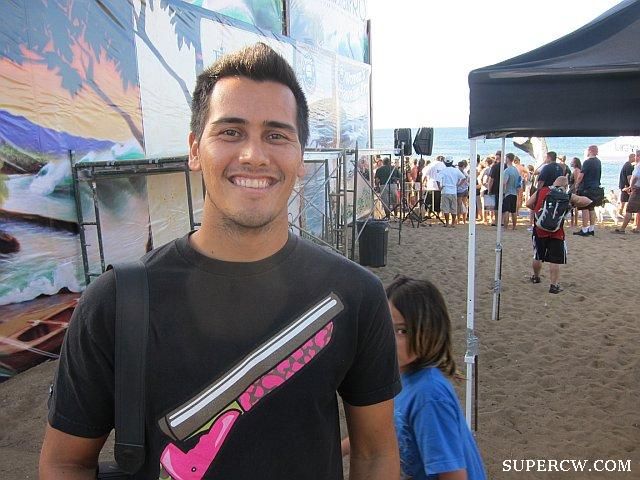 the contest was off until monday. rip andy :(
reef still had to do it's miss reef contest though. it was just too much invested to call it off as well. they had hand-picked and flown out 11 girls from different countries to participate. we definitely had kauai on our minds, but the show sometimes has to still go on.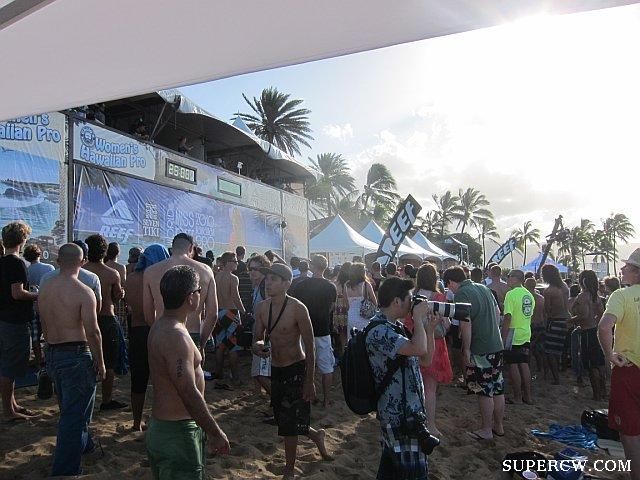 we brought maria up. she almost didn't make it. girlfriend probably worked til like 6am the night before. townies in the country. ROCKSTAR townies in the country.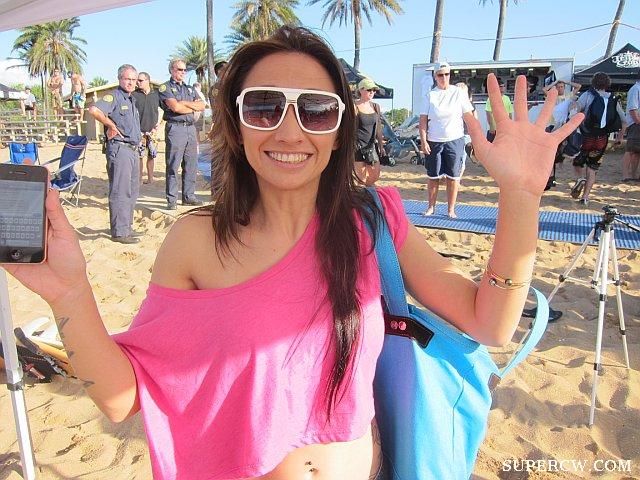 vane too. i'm telling you…. total rockstars.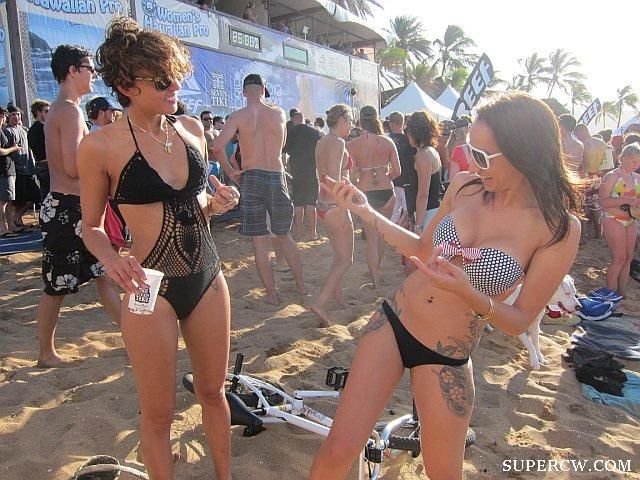 i was so proud to even be standing next to them up there. dudes were stoking out hard core on these two.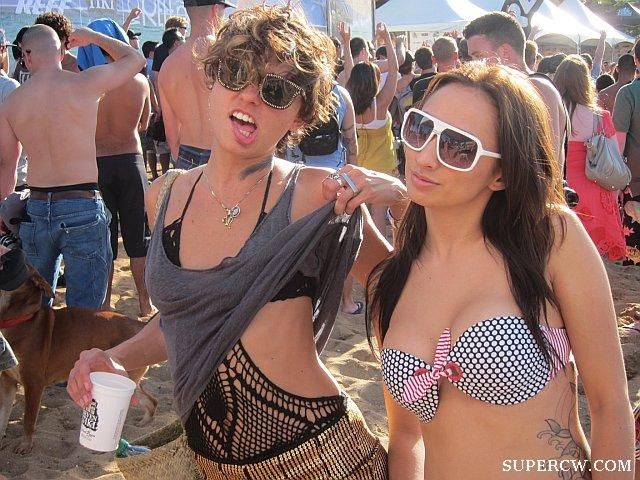 then it was time for the girls. they were kind of back-lit tho. bummer.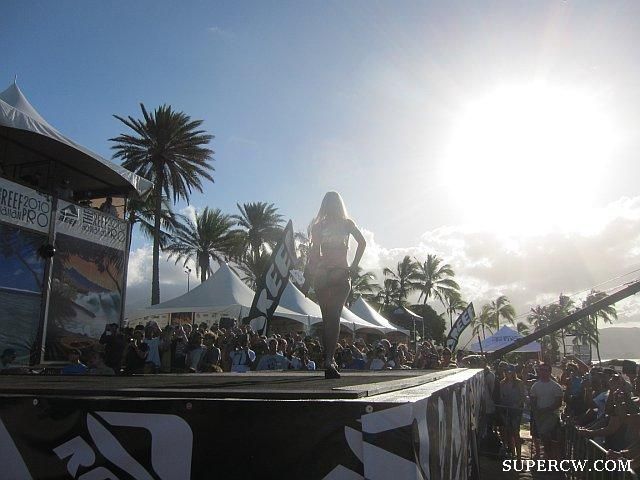 perverts beach goers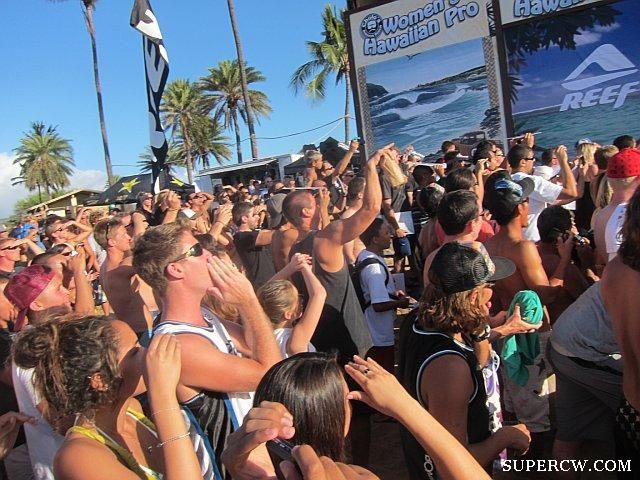 ah there we go, here's a better view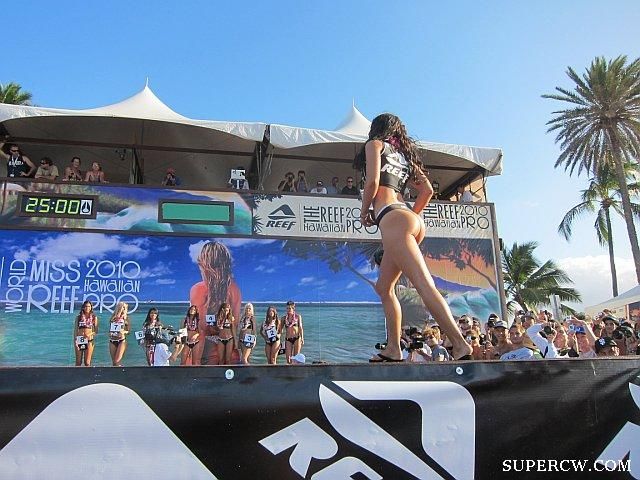 everyone seemed to love number 11.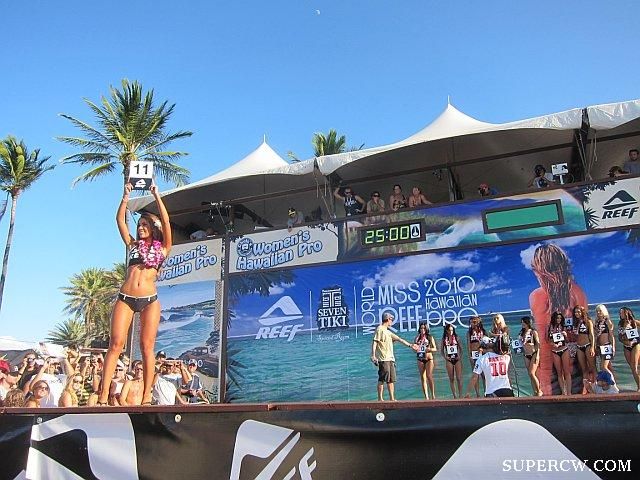 for some reason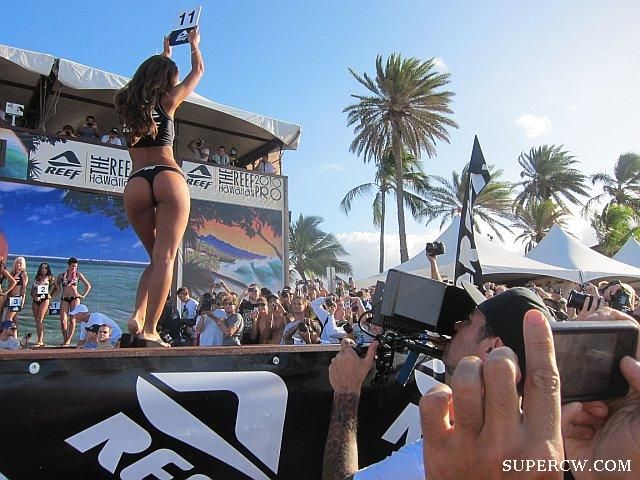 i liked number 1 a lot, but i don't think the judges liked her short hair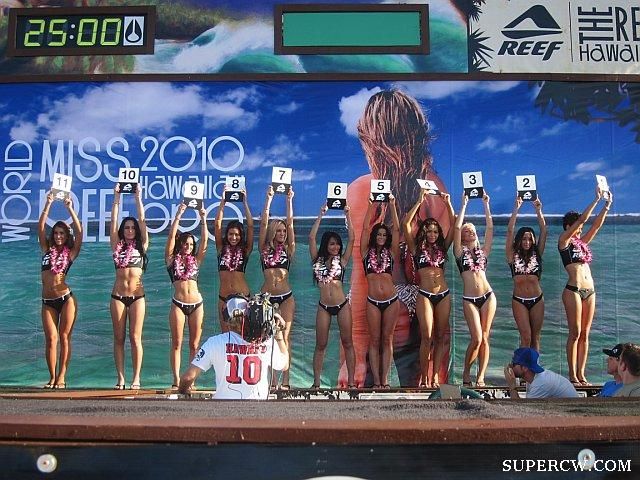 but her butt was pretty much perfect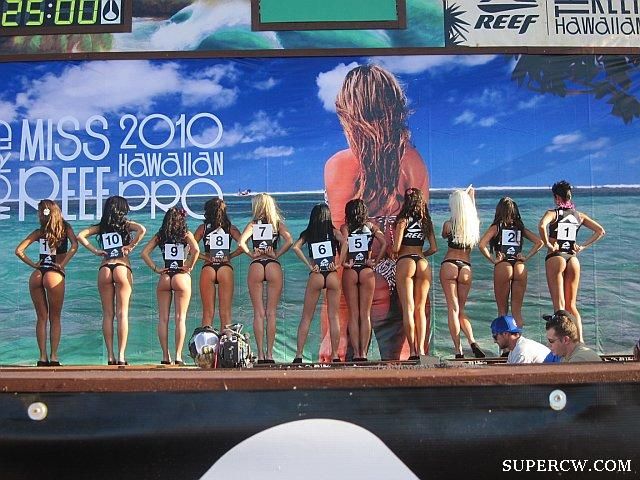 number 4 won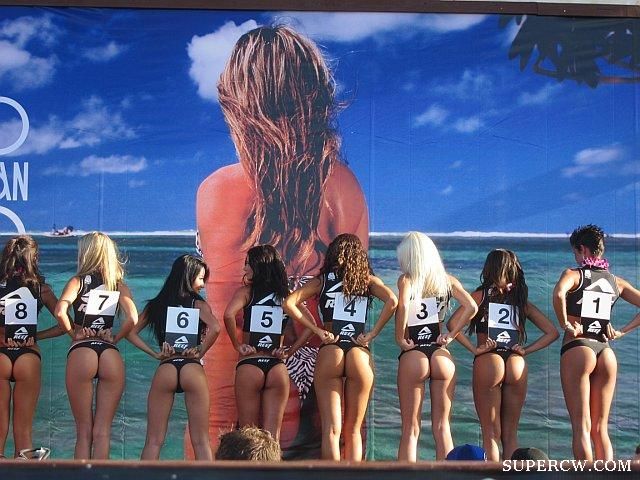 THERE's zen!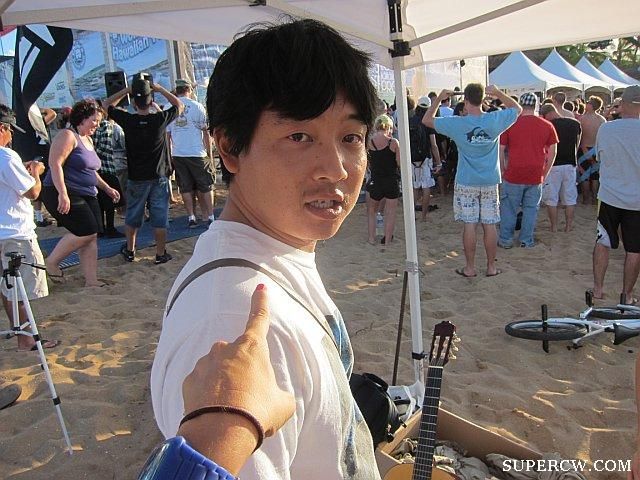 BWARE is shooting their next ad in town! can't wait. jimmy when do i get to spill it???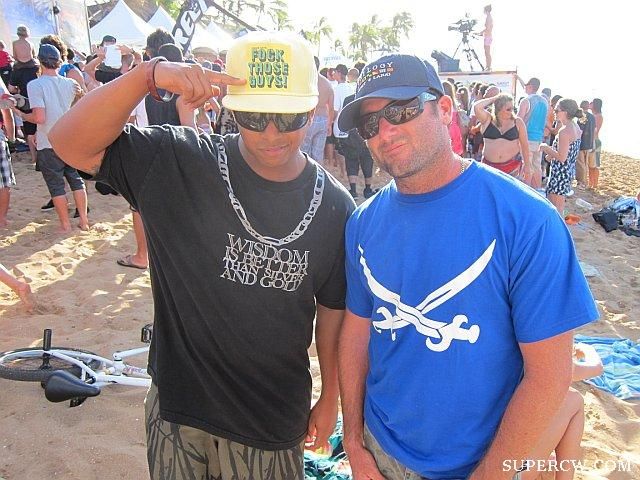 throughout the contest we kept the party/limo/bus/stripper pole thing in the parking lot. for the ac. and the cocktails.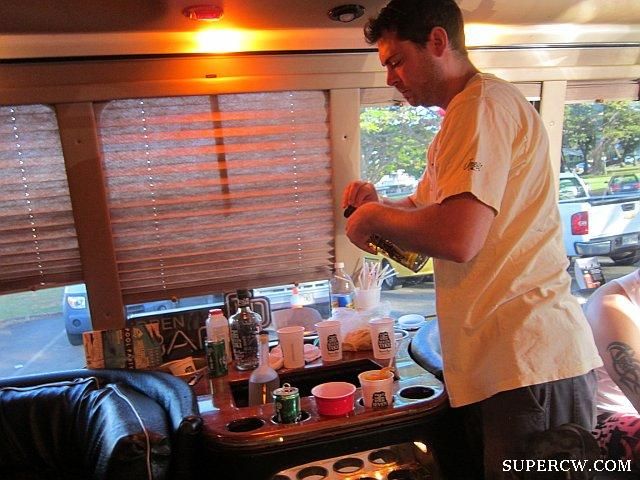 it was where i got to mingle with the likes of some very famous surfer types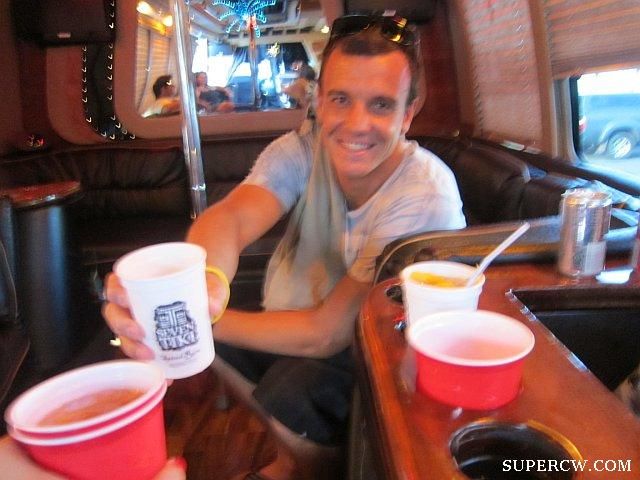 meanwhile, i'm starting to fall back in love with facebook. at least the mobile upload feature thing. like four thousand people got to see vane and maria on the beach in haliewa today. i'm going to start doing like one a day. maybe.
ps: this side of the island is beyond beautiful this time of day. especially if there's a little rain in the mountains. pretty much paradise.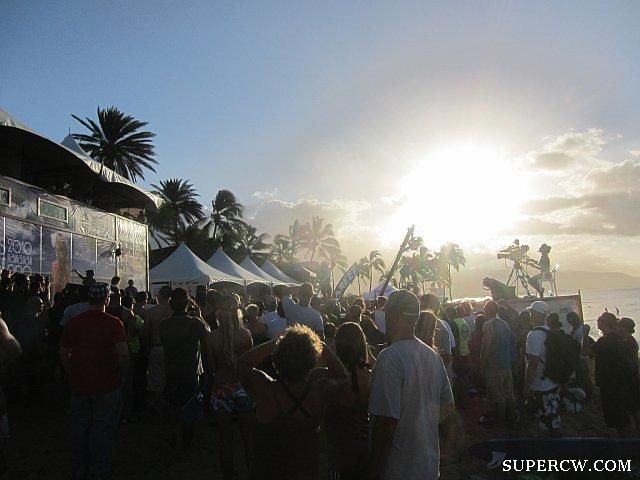 thanks for coming up with us today, edition. i love you so much i just can't stand it. i can't wait for my birthday party there. i can't wait for EVERYTHING there. finally there is a place that totally gets me. :)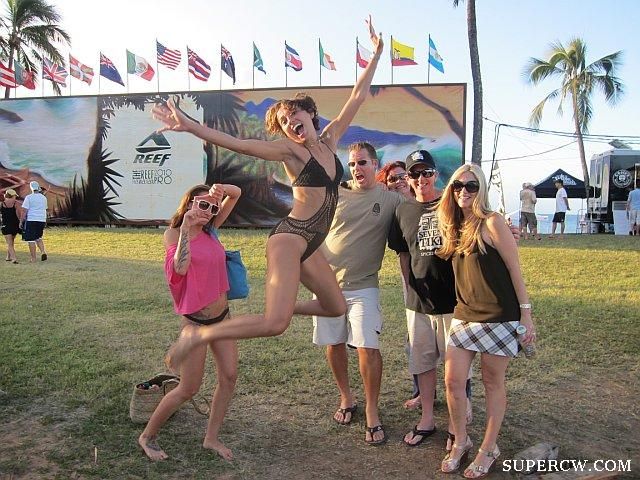 ps: HOW was vane's jump-shot?!?! do you not love this girl?!?!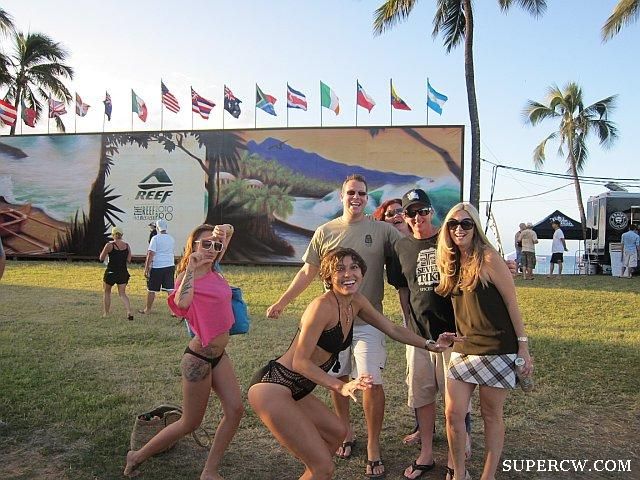 the party bus limo stripper pole thing got a bit more fun after dark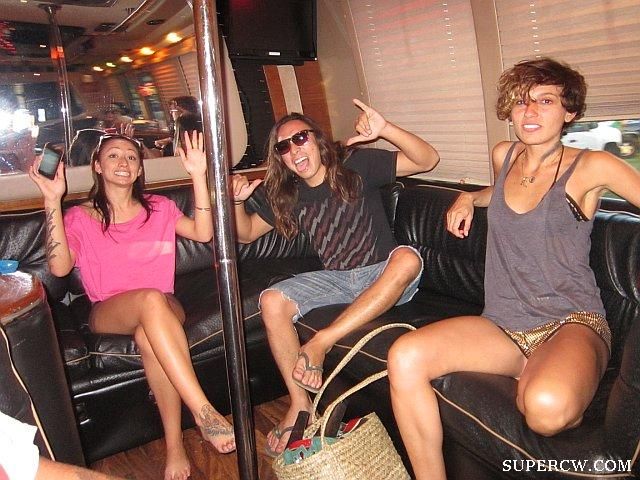 especially driving through waimea during the sunset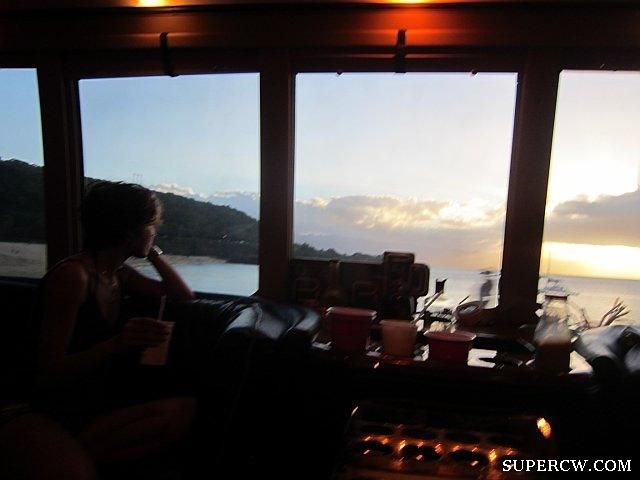 i have to pinch myself sometimes when i'm working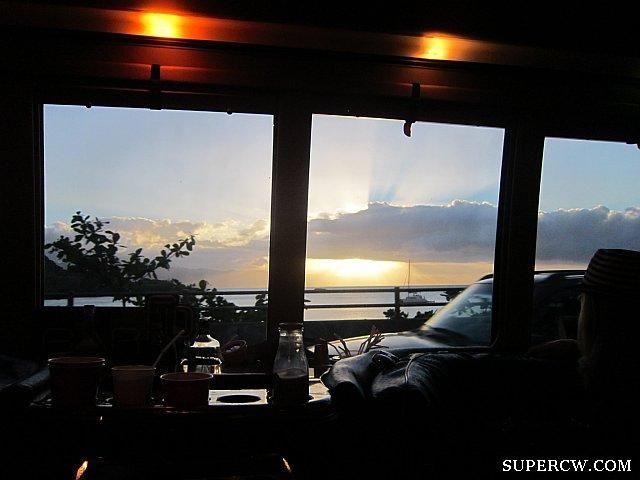 said hellos/thank yous to sommer
then high tailed our asses back to town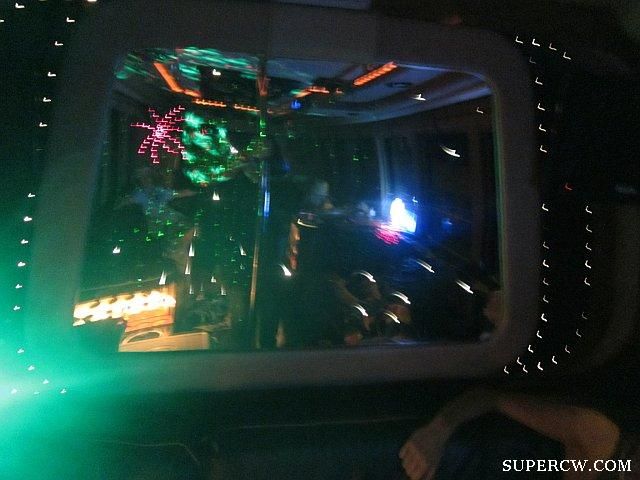 made it to space truckin just as justin from !!! came on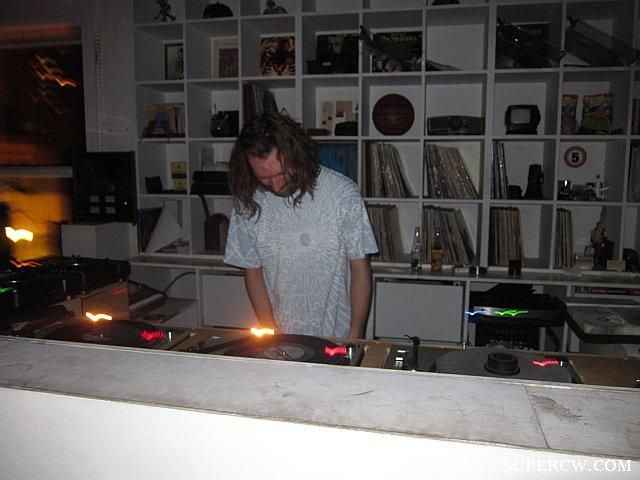 the chinatown smartys were already there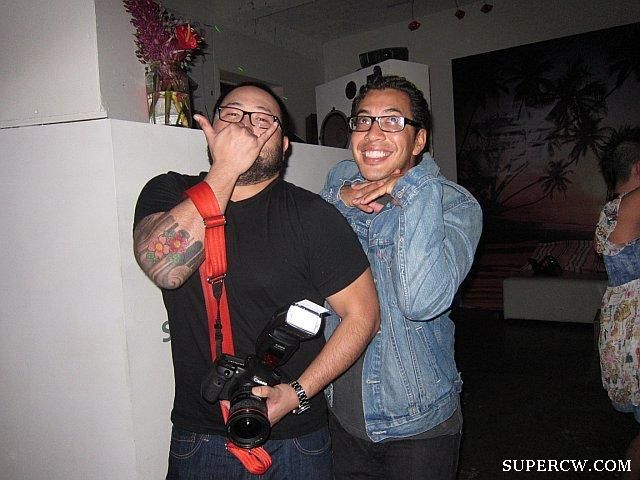 i will neverforgive myself for accidentally cutting george's head out of this shot.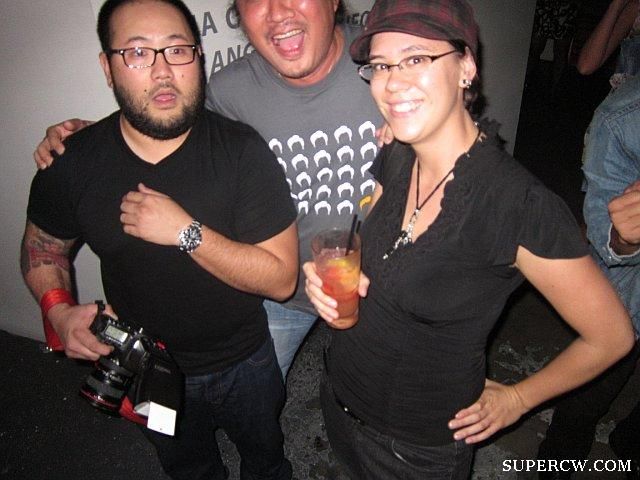 and oh! so my two friends were visiting from los angeles too. they weren't here, like, visiting ME, they were here to work. workfor them is skateboarding. nice huh. the only thing was they were staying on the north shore and daniel was like "christa take us outttt we are sooo bored."
i was like…… ooookay.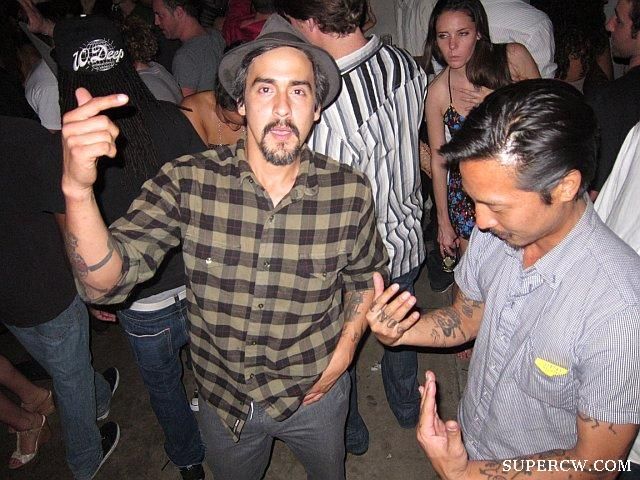 bumped in to andrew lee and blew it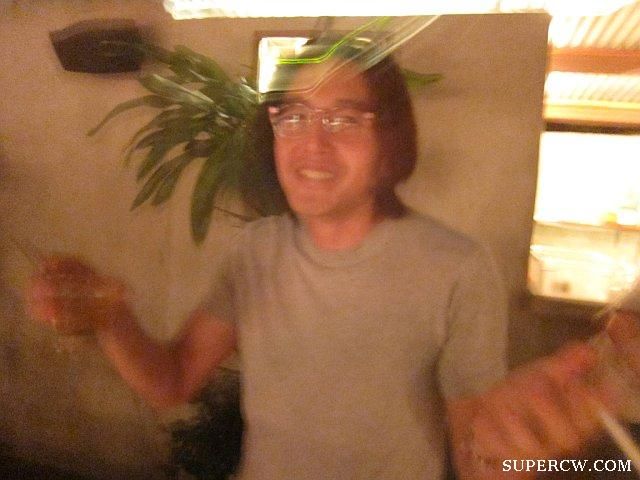 then tried again and nailed it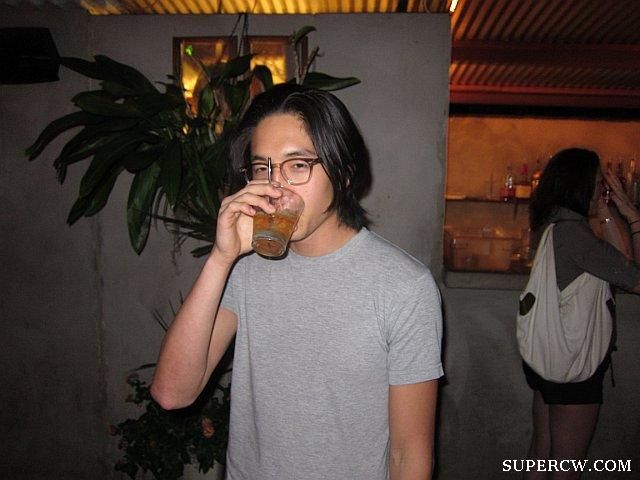 bumped in to eli baxter and was like, say hi to daniel! he's famous! then i said daniel, say hi to eli! she's amazing!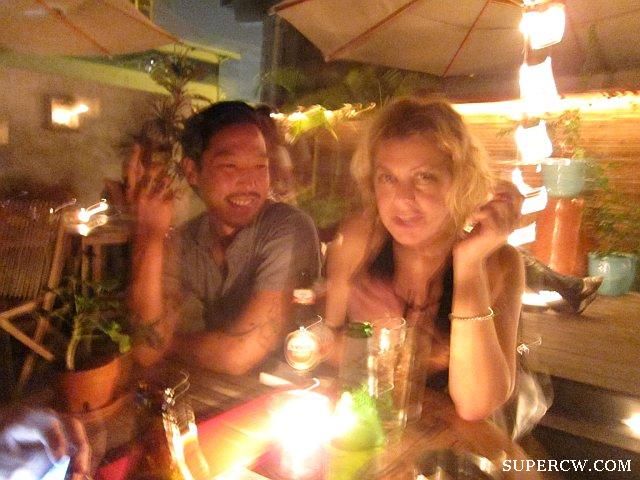 then i was like "jason! TRY the food at thirtyninehotel! they have a new chef and the menu is bananas!" so he got hush puppies.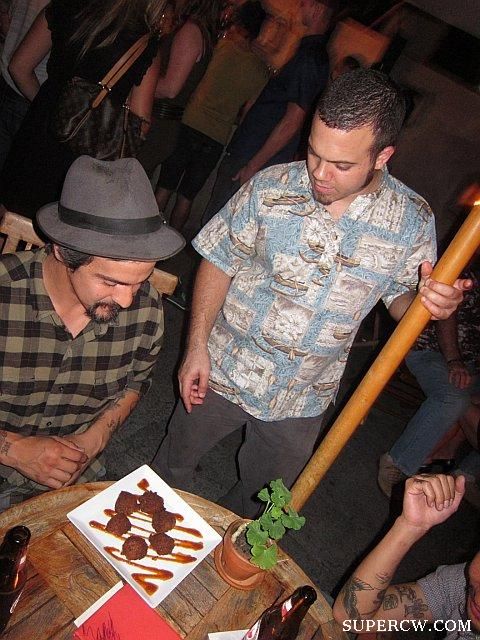 anne started repping insight in hawaii which i'm hearing is starting to become a must-have clothing brand. what's cute/cool/funny/awesome is that daniel is one of insight's pros.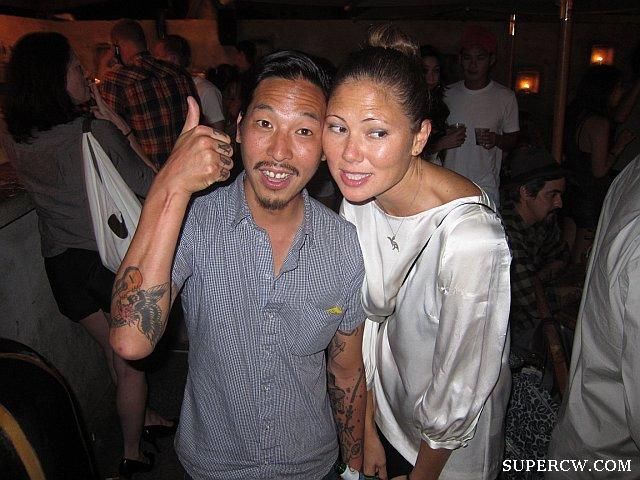 took the boys to see the crazy in the crazy box. i was loving kepa's look tonight. SUPERSTAR!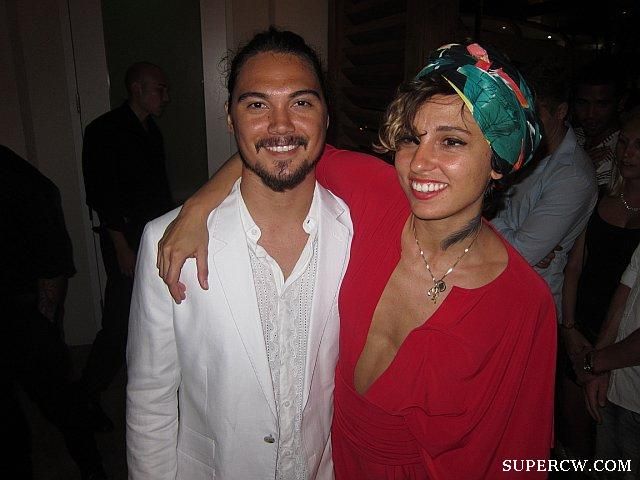 sure enough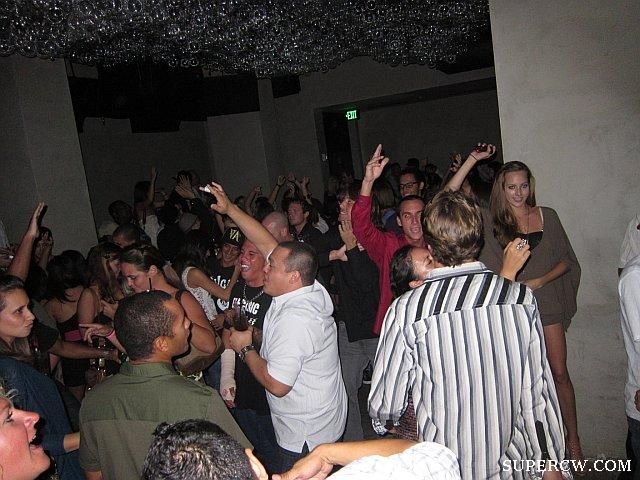 tina you so prettaaay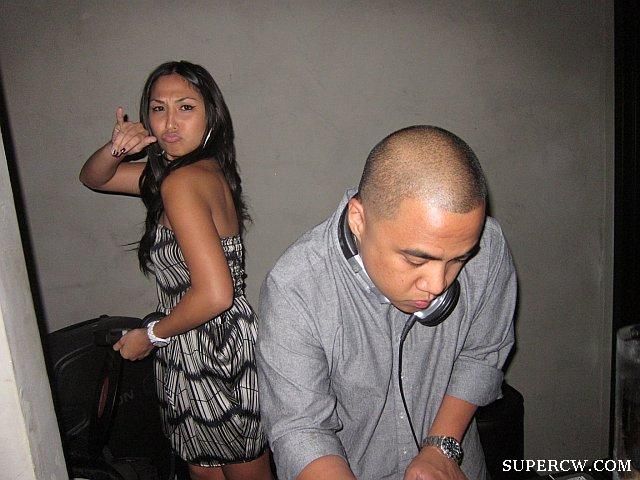 hey, there's bobby brackins again. sort of.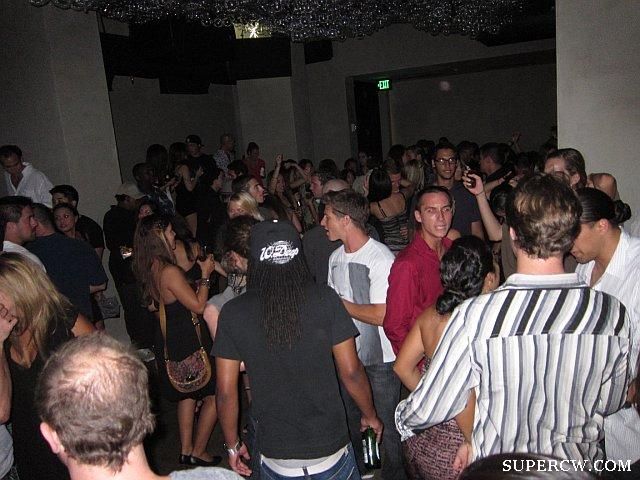 bumping in to chris at next door, teaching them what a super shot was, and also those drinks at manifest and thirtyninehotel prior kind of put my friends in a somewhat hazy state.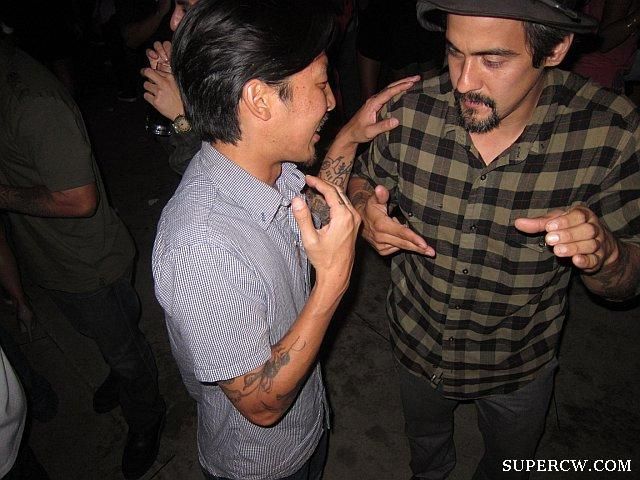 god i love this place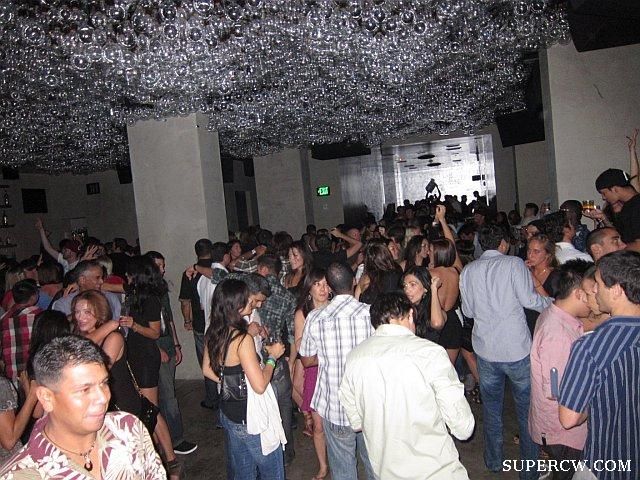 saw mmmmmmike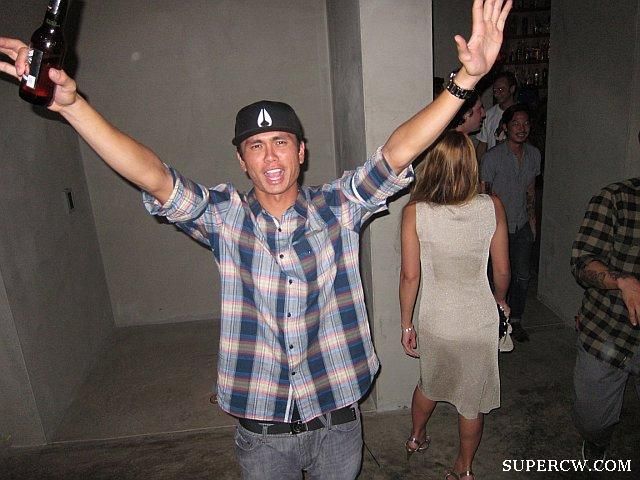 one of the photos i saw the next day and didn't remember taking. hype!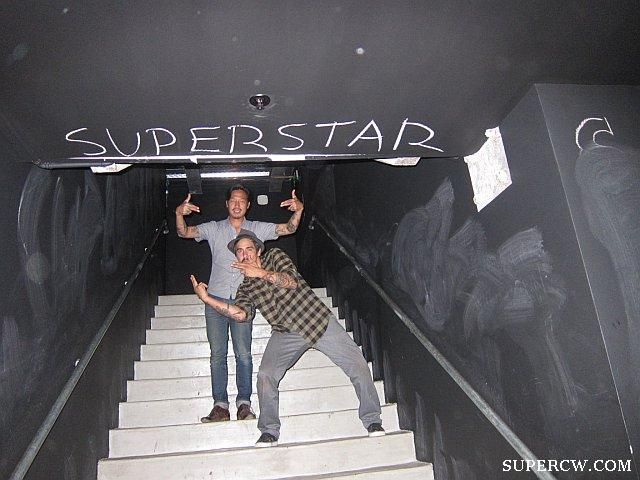 i remember having the same shoes as landon tom but i don't remember getting proof. HYPE HYPE!
back in chinatown to dieeeee. justin from !!! and keita from maui
justin made it over which made me very happy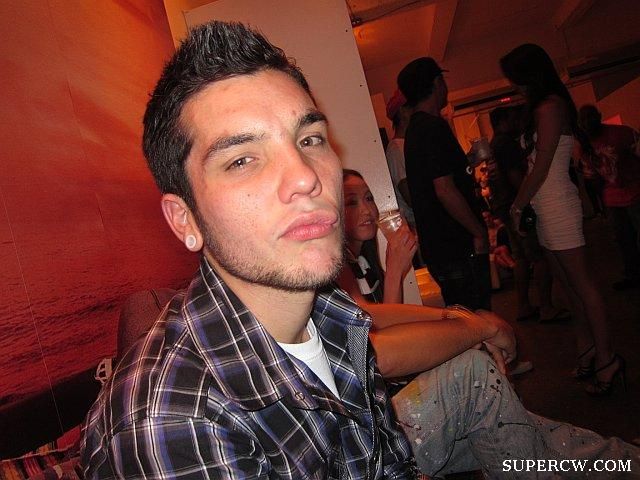 he never goes out really is why. but when he does it's usually a lot of fun. like right now, for instance.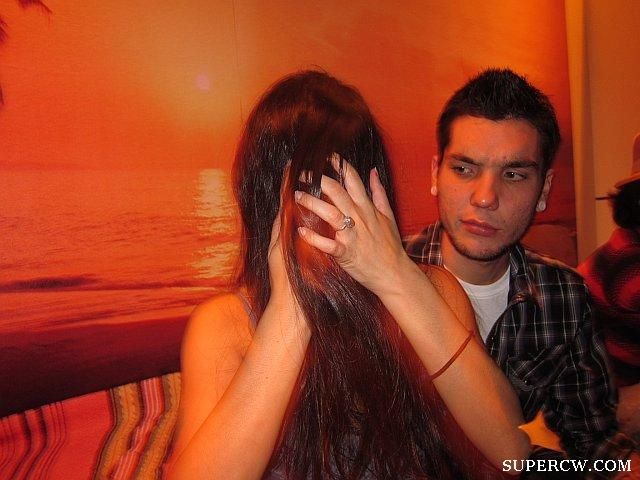 i mean come on. WHO do you know that can do this with their hair so perfectly? best night ever.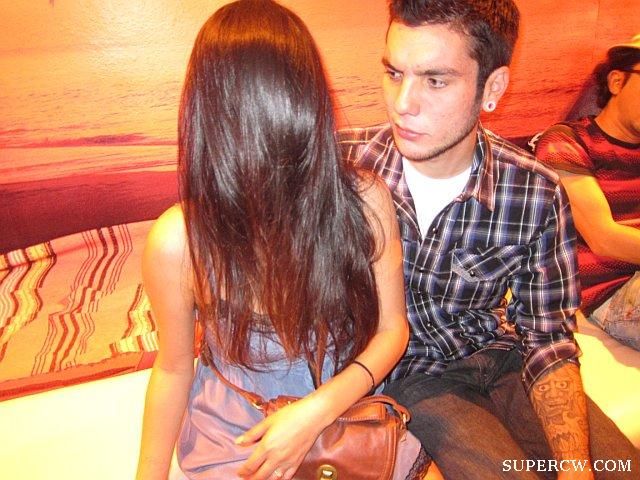 mystery brunette = natasha from los angeles. i have a huge straight-girl-gay-love-crush on her right now.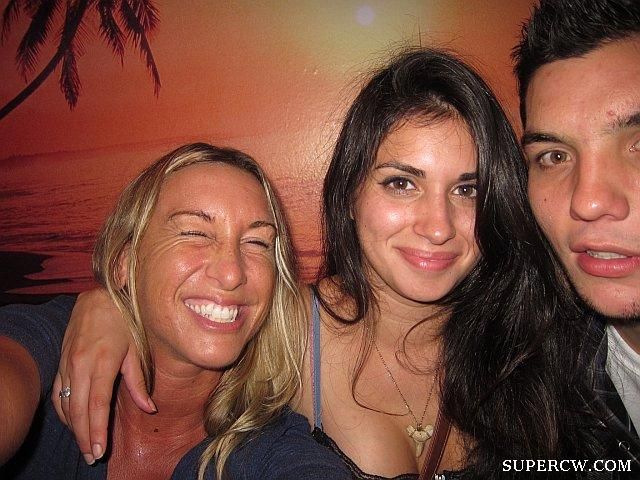 when i was on kauai lurking the half-way party for The Descendants justin showed me his new tattoo – it was THE WORLD on his hand. i thought it was wicked. i took a pic. then tonight it was all gone and re-done in red.
so!! kids, if you're not sure about a tattoo or don't want it to be permanent… get it on the palm of your hand.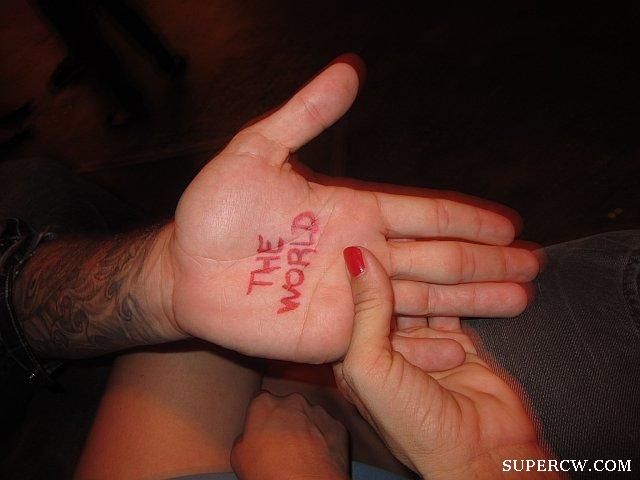 then the most awesome thing in the universe happened….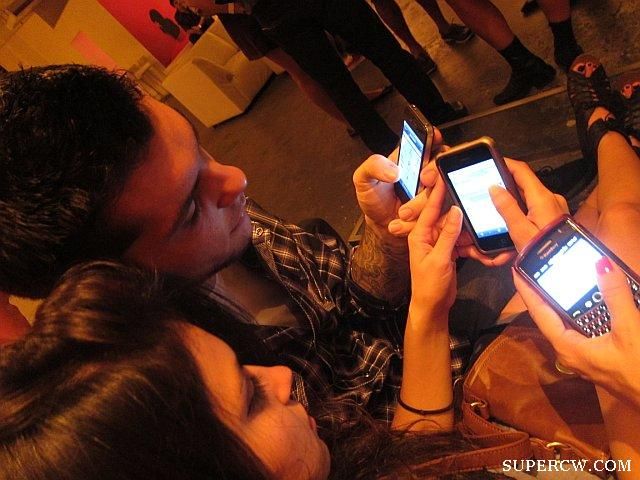 ….we got him to sign up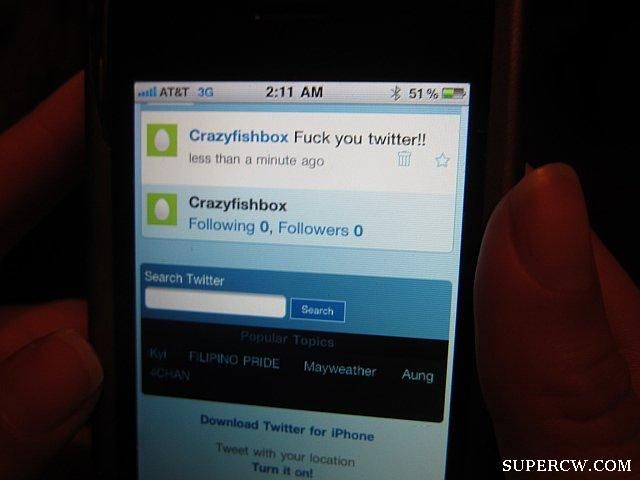 i stayed out a while. i might have even stayed out longer than my two friends visiting from los angeles. they might have even caught a cab back to my place to crash like four or five hours ahead of me.
skateboarders = not as rageface as i remember them being :)
nah, just kidding. daniel has lived like a hundred lifetimes in a thousand cities with a million people all over the world. he picked up a book in my house (that's FULL of books) and just happened to be in it. getting a tattoo with someone putting their boobs on his head.
just amazing.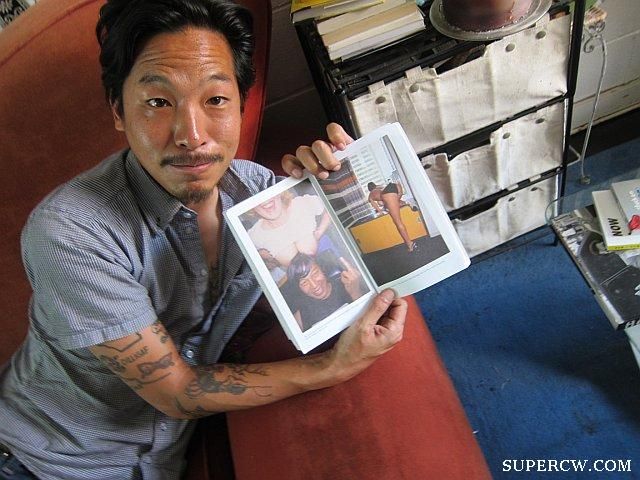 that's all i got right now, work is nutso but you know this. the holidays are TOMORROW but you know this too. there are pool parties out the ying-yang coming up so please don't burn out before my birthday party. please.
we will be able to cruise and dance and cruise and dance and i have a special surprise for you, two surprises actually. please don't not come.
see you soon, cw