so i'm dying on my couch a month or two ago when my cell buzzes and i have no intention of even looking at it but decide to pick it up in case it's some kind of emergency (i'm like that). it was Philip Pendleton and he was even more hype than usual.
"Christa, we have a concert announcement and we want you to do it."
Me? What the hell….
"It's Passion Pit."
(silence)
I don't remember the rest but it's been a LONG few weeks from that call to yesterday when I finally got to tell everyone that PASSION PIT is COMING TO HAWAII December 11th. I was sort of kind of holding a date and talent for my own party in december but considering this new development I just might not do a birthday party at all this year. I'll keep you posted. I mean… it's Passion Pit. If you don't know who or what that is, just know that I was their biggest cheerleader here in Hawaii circa last year, and I'll never forget Zen for handing me their EP when I was all mindblown from that rave that we went to to see Kid Cudi.
Anyway, I did stuff last week but didn't have my camera like at all. Only when I probably wasn't supposed to, which was at a soft soft superpreview of the new Morimoto Waikiki restaurant at none other than the new Waikiki Edition, superswank to the max boutique hotel by one mister Ian Schrager. Before all that though….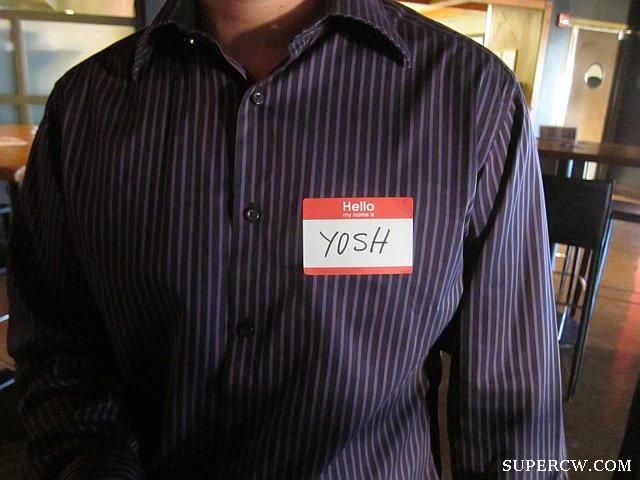 i was confused as to whether or not i was at a launch party for a new nightlife website or a tweetup. everyone had nametags and nobody was using their real name.  well wait, i guess yosh is yosh. that's what we all call him. and he doesn't twitter. yet.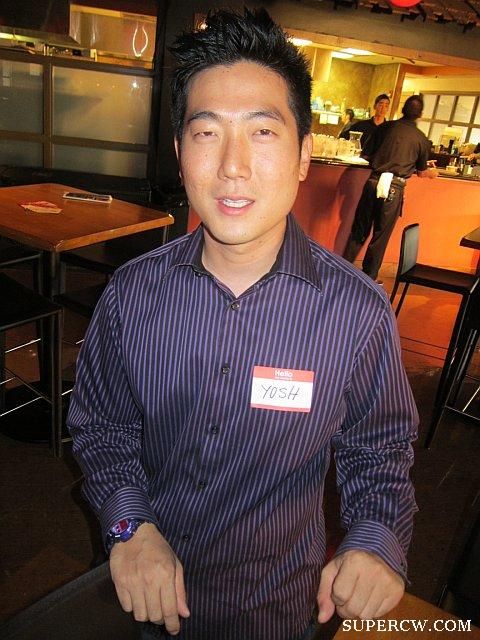 i was the first one at the nonstop honolulu launch party, and just god damn… 1 million hits in their first 23 days of operation. that's great news you guys. good work. i am one of your monday morning lurkers for sure. thanks for being out there where most of us can't get to everything. thanks for humbly being pretty much one of the best photos sites besides dosomethingtonight (my dudes) and miya + robert (lurkin the indies) and well… people like me who just can't make as much time as we used to.
anyway, first one in the door means superspecial chef trav pizza all to yourself at Ka. and don't ever let me hear that you went there and didn't try his bacon-wrapped mochi. EVER!
tracy i love you. you know this right? your blog is killer and your photos are killer-er and just please never get tired ever because right now you are doing exactly what we need in this town.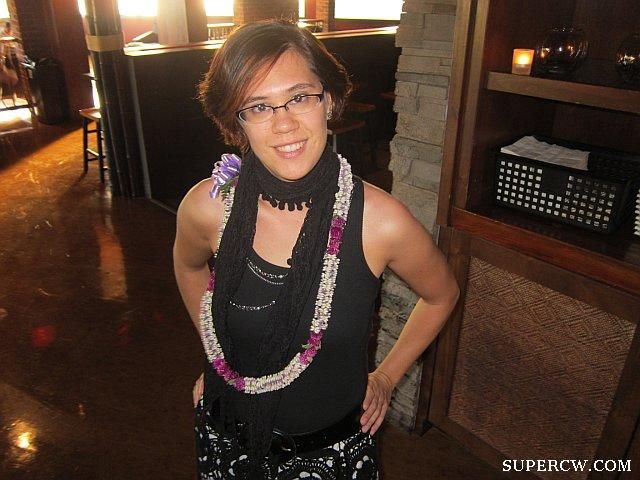 john garcia HAHAHHAAH OMG i feel so bad for monday. i hope you don't think i was snapping when i kept asking you to point your laptop elsewhere. it was just embarrasing to turn around and see my head on the red carpet livestream. but YOU. computer genius. remember when they did the focus groups for the new advertiser website!?!?!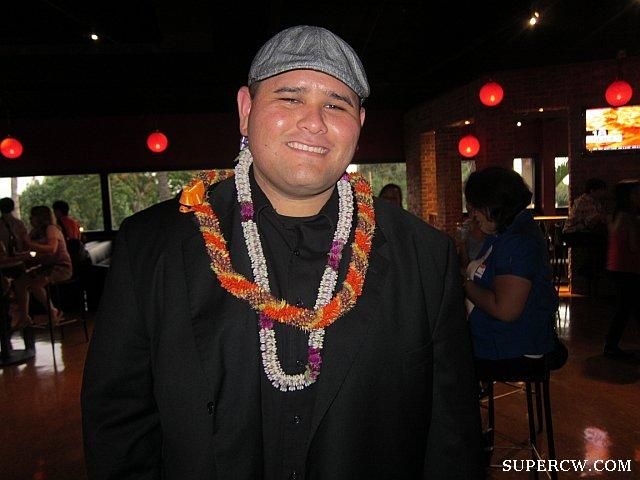 so yeah, this was kind of both. a launch party for the site and a tweet up. we got there early and left early. it definitely got packed in there though. i saw. all of you got your stupid swarm badge on foursquare EXCEPT ME. there needs to be a way to unlock the "first one there" badge. i might just make one.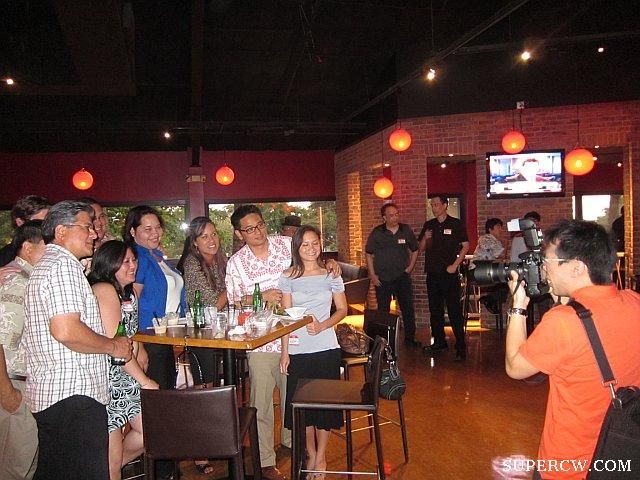 before i left i had to get derin's signature derface. THIS ONE does not age.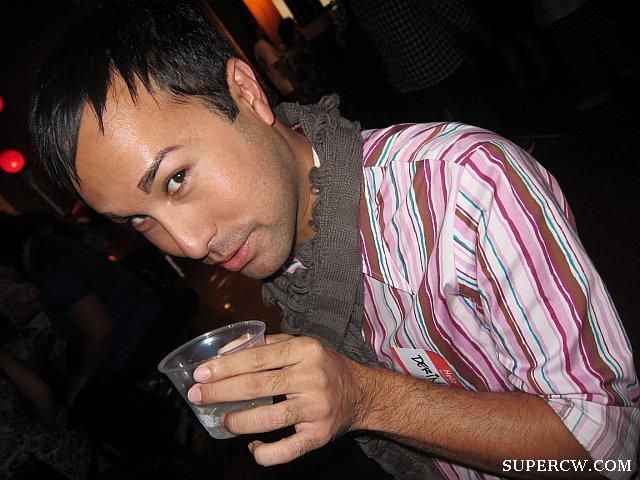 watch out for ryan! he's also on the photog staff. so remember if you see him start smoothing down your clothes and pulling your hair forward and make sure you're not with anyone you aren't supposed to be seen with… then SMILE!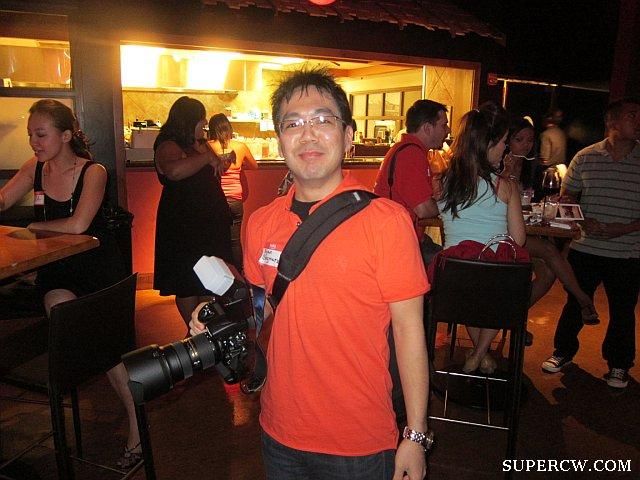 danny from Wang Chung! WE LOVE DANNY! WE LOVE WANG CHUNG! congratulations on making one year with the happiest little karaoke place in waikiki honey. we love youuu. ps: if you haven't been to his bar you HAVE TO GO to his bar! just trust me on this one. for once!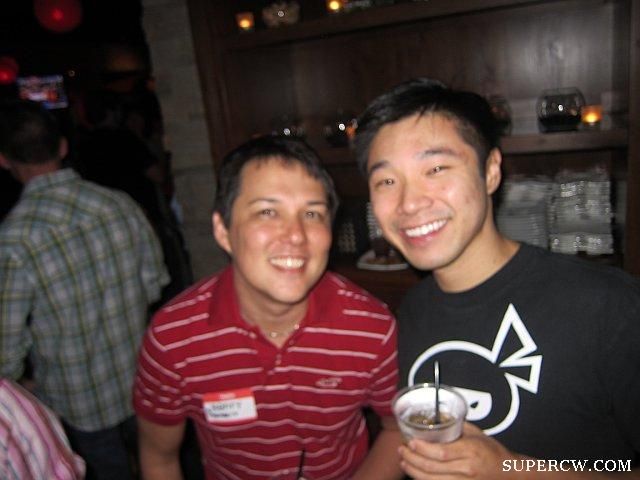 swarm badge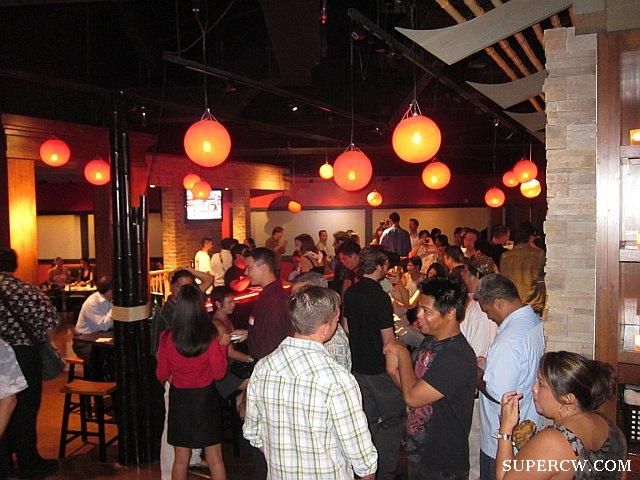 meanwhile, on our ninja escape, we were discovering all kinds of cool things in my car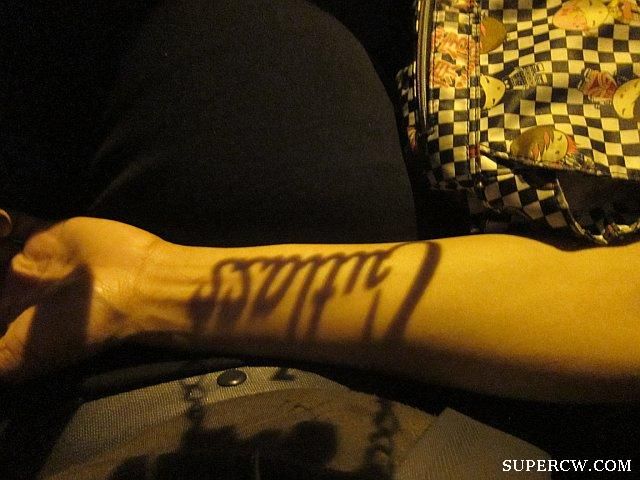 then WOOSH! it was friday.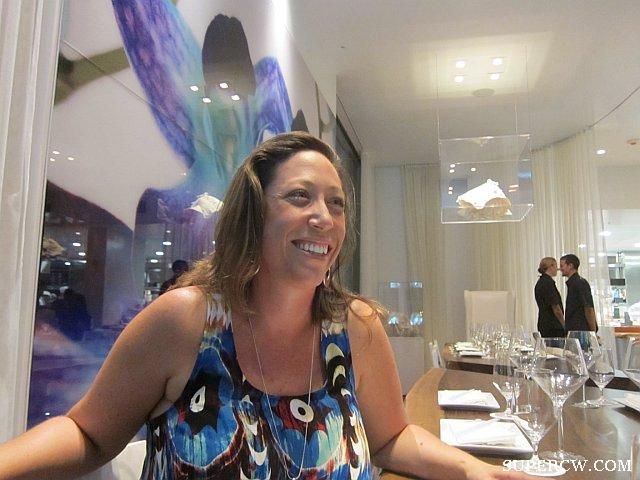 and we are NOWHERE!
eating NOTHING!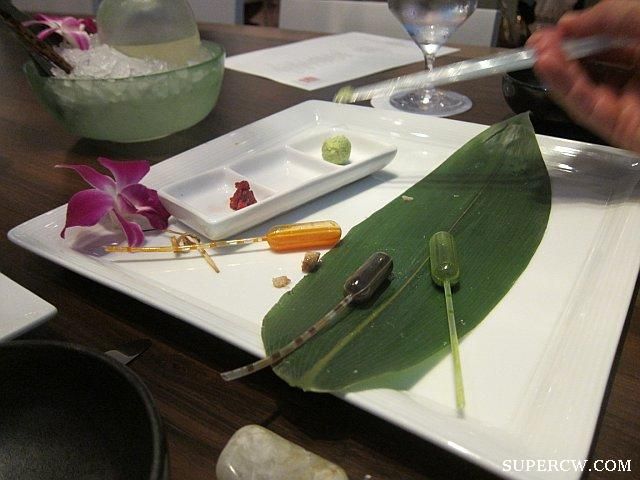 nothing at all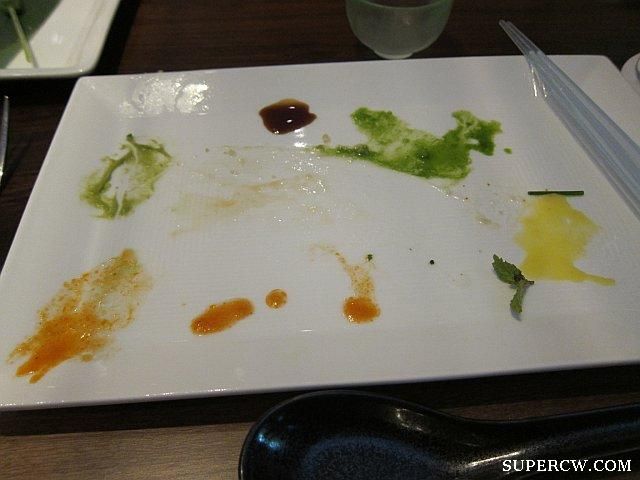 so i might be the last one to hear the story about poor/awesome scott caan. i guess some idiot posted a picture of him after he was surfing and his balls were all over the internet. what did he do? he made a t-shirt out of the photo and proudly wears it. VERY cool dude.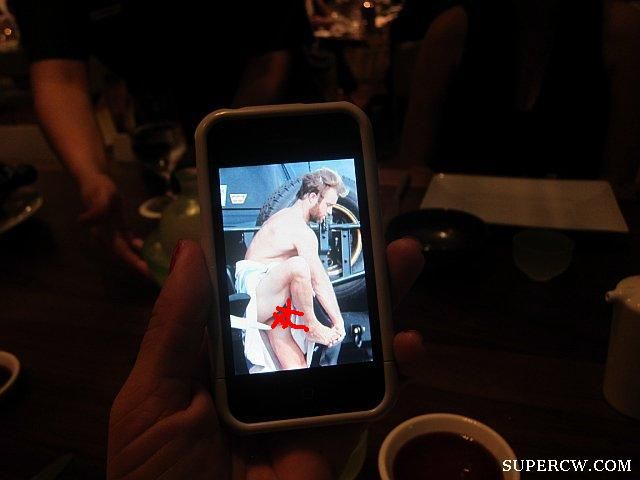 ps: i am not at the new morimoto waikiki and this is not their surf and turf. swear.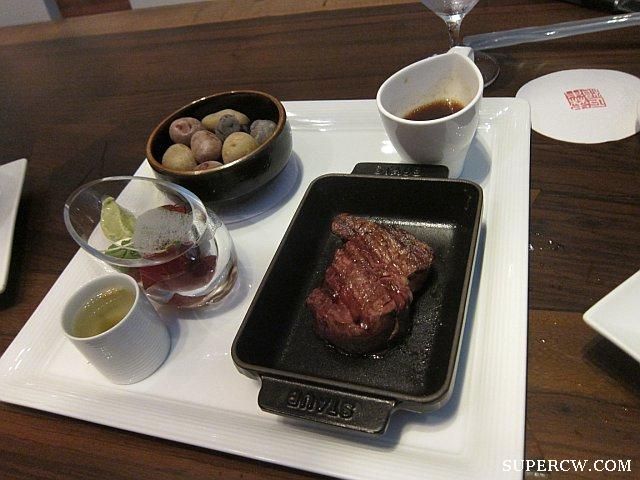 oh wait. shoot. you can see the logo over there. ok. busted.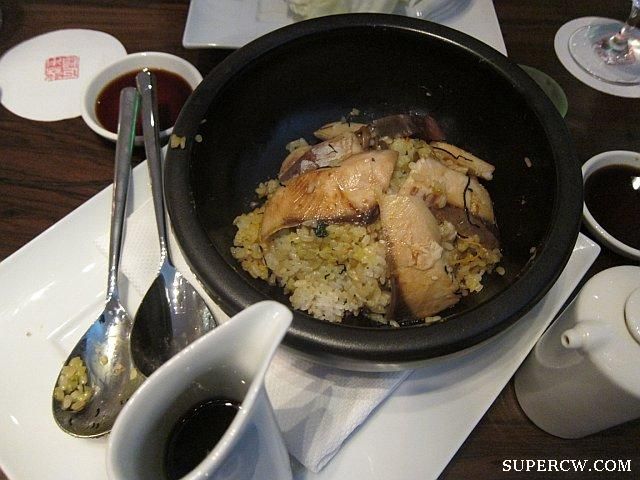 i was creeping the Edition hardcore. they had brought in all this pipe and drape to curtain off the lobby and everything so we could only see the hallways and the bathrooms and the entrance to morimoto but even seeing JUST THOSE THINGS was enough to have me all drooling like.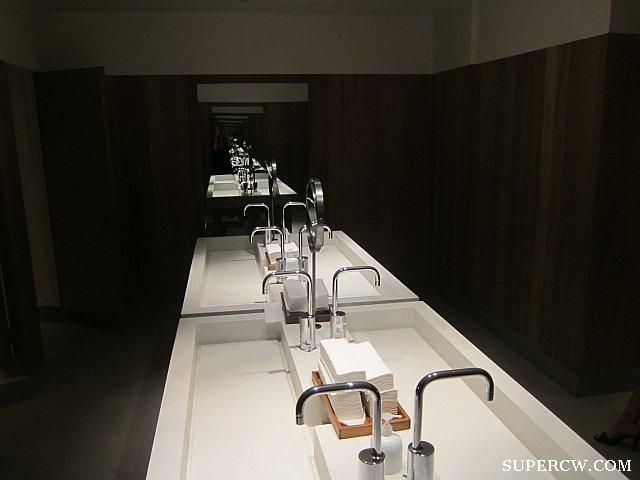 it was like nothing i've seen in ever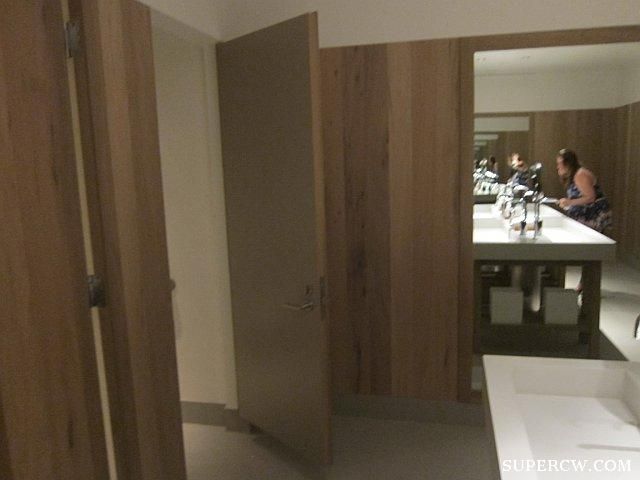 THEN they brought us the sushi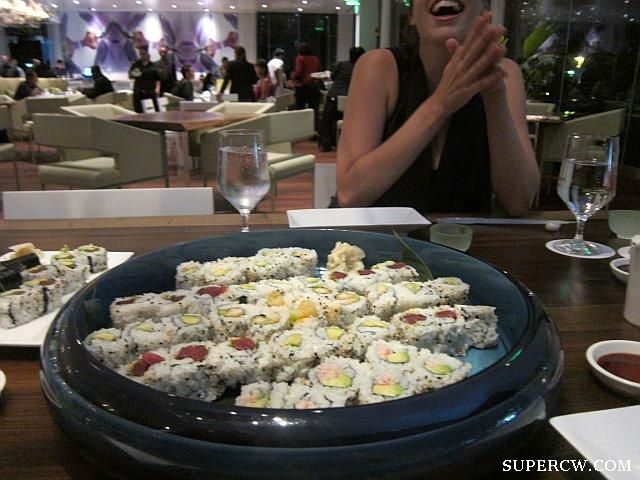 we tried to eat it all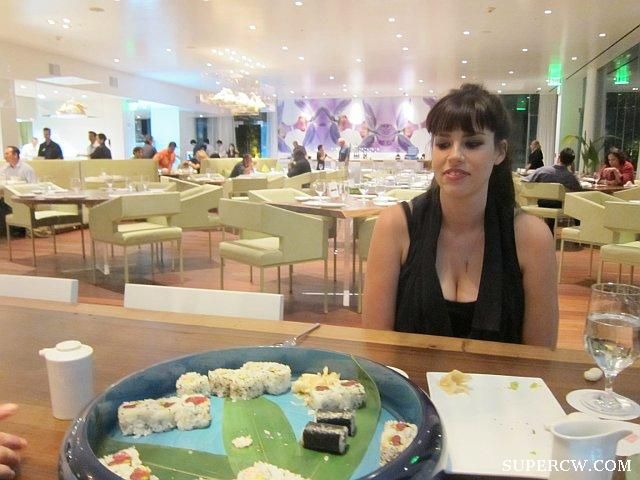 i think we were the last ones in there. i think they might have applauded when we left.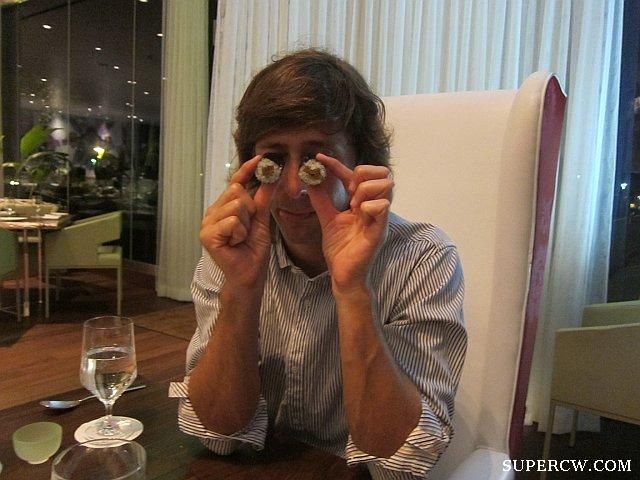 ps: this place is magic. i can't wait until it's fully open. let's go eat.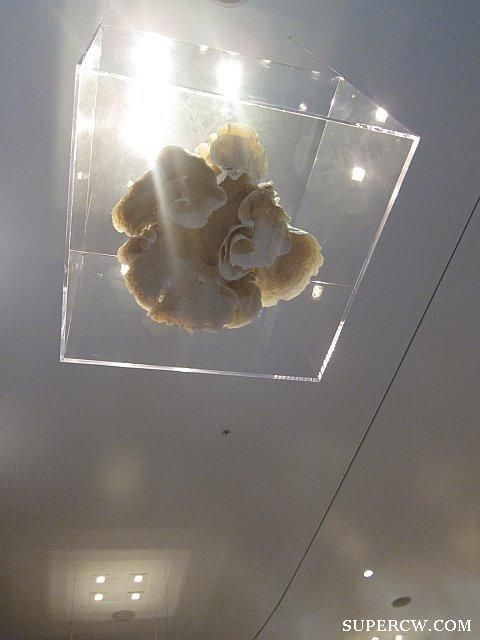 the food is beyond exceptional. take it from me.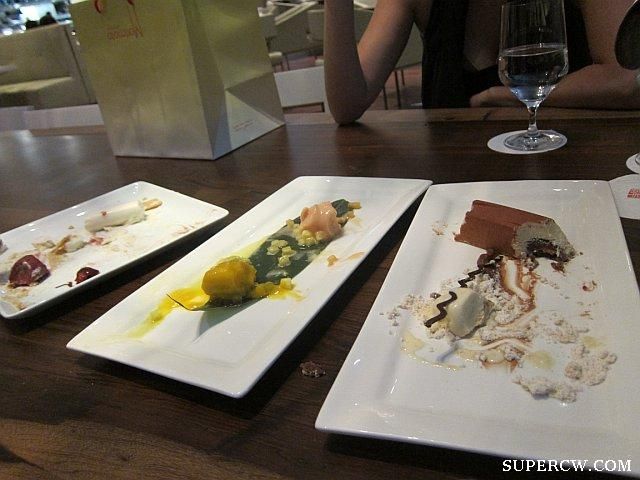 ps: HURRY UP AND OPEN WAIKIKI EDITIONNNNNNNNN!!!!!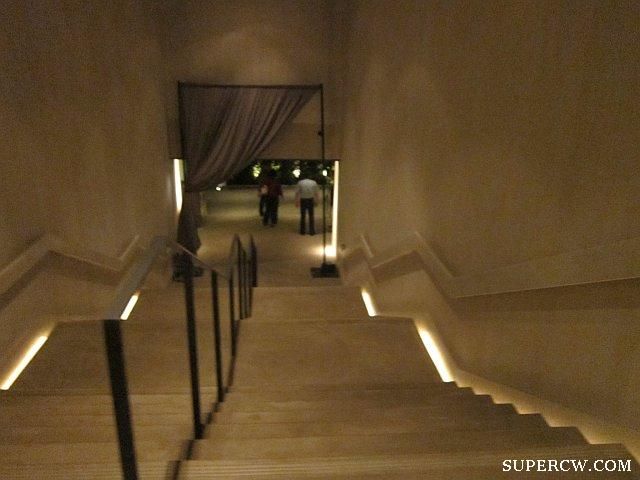 that is all. i had a GREAT weekend but forgot canon everywhere I went. thank god robert and miya (and pretty much every celebrity that's in town) were all at shake & pop with us … cause that party RAGED!! lurk their stuff and i'll see you at We Value Hawaii art + dialogue event saturday… or the kaneohe airshow sunday? or the taste of helumoa friday?
whichever.