sorry about that. technical difficulties. and when i say technical i mean there's no quick easy way for me to upload these and write about them. there never has been. i just had more time before. nothing has really slowed down, there's still so many faces to love in our scene. like these ones: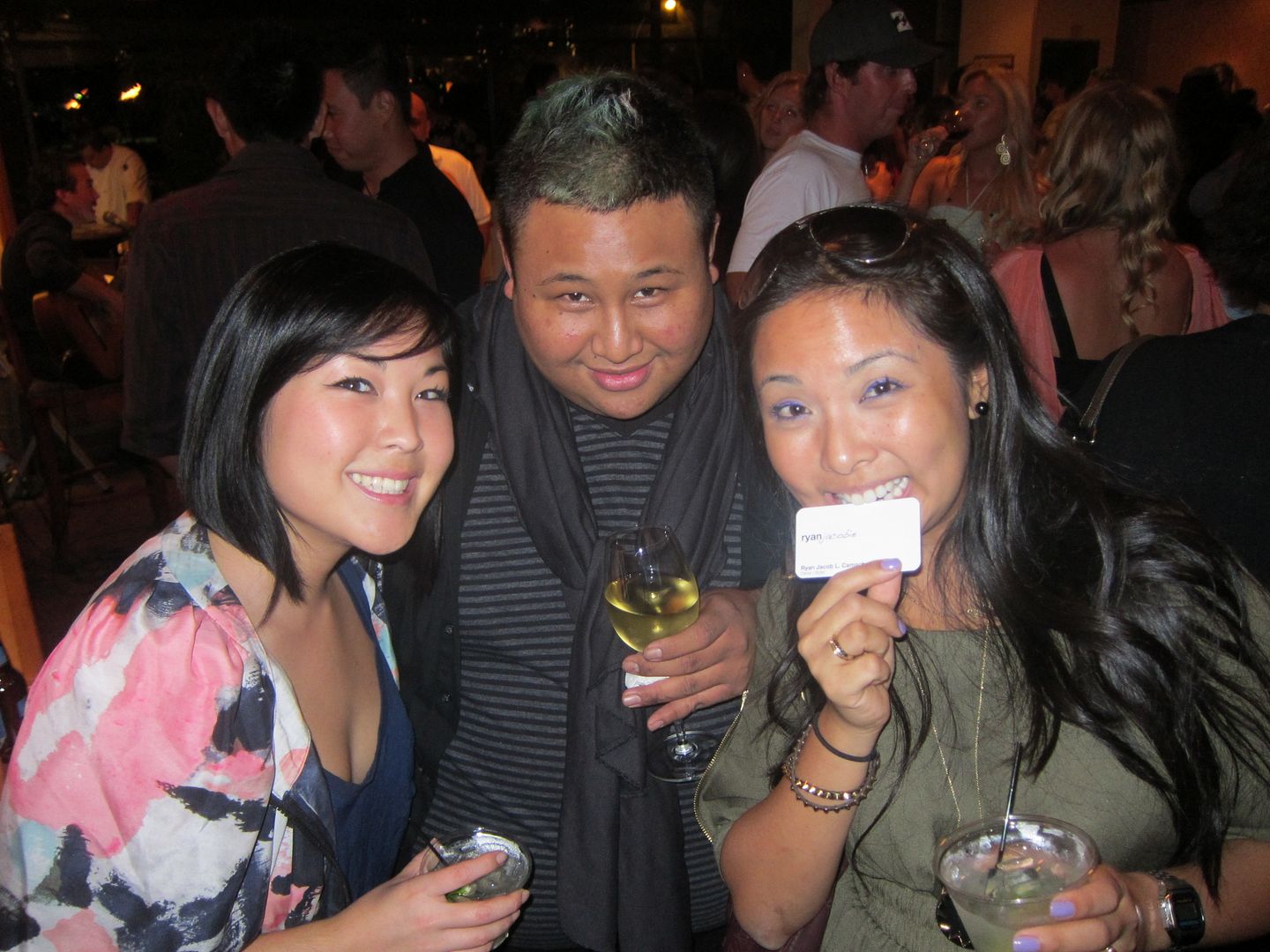 we're at the launch party for the Ranchhouse's new late night bites menu. Now after 8pm they have all these little bites and cool cocktails you can get. it was a who's who of whodeewho….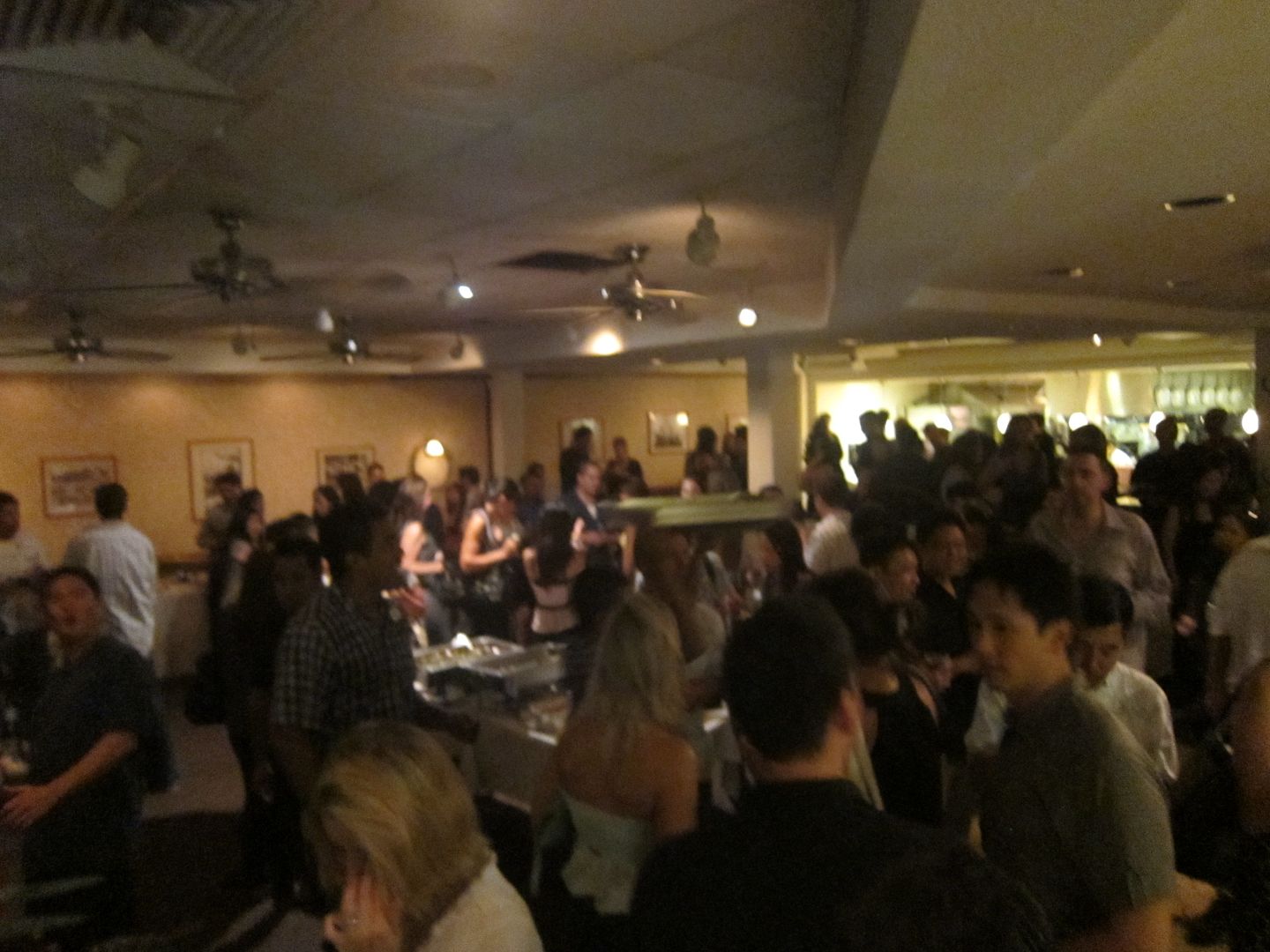 toby is the self proclaimed networking extraordinairre. i'm not so in to networking just for the sake of the word. i do that on the regular anyway, no need to coin an event with it and make it automatically sound boring. that wasn't my point though, i meant to say that toby has some hot friends.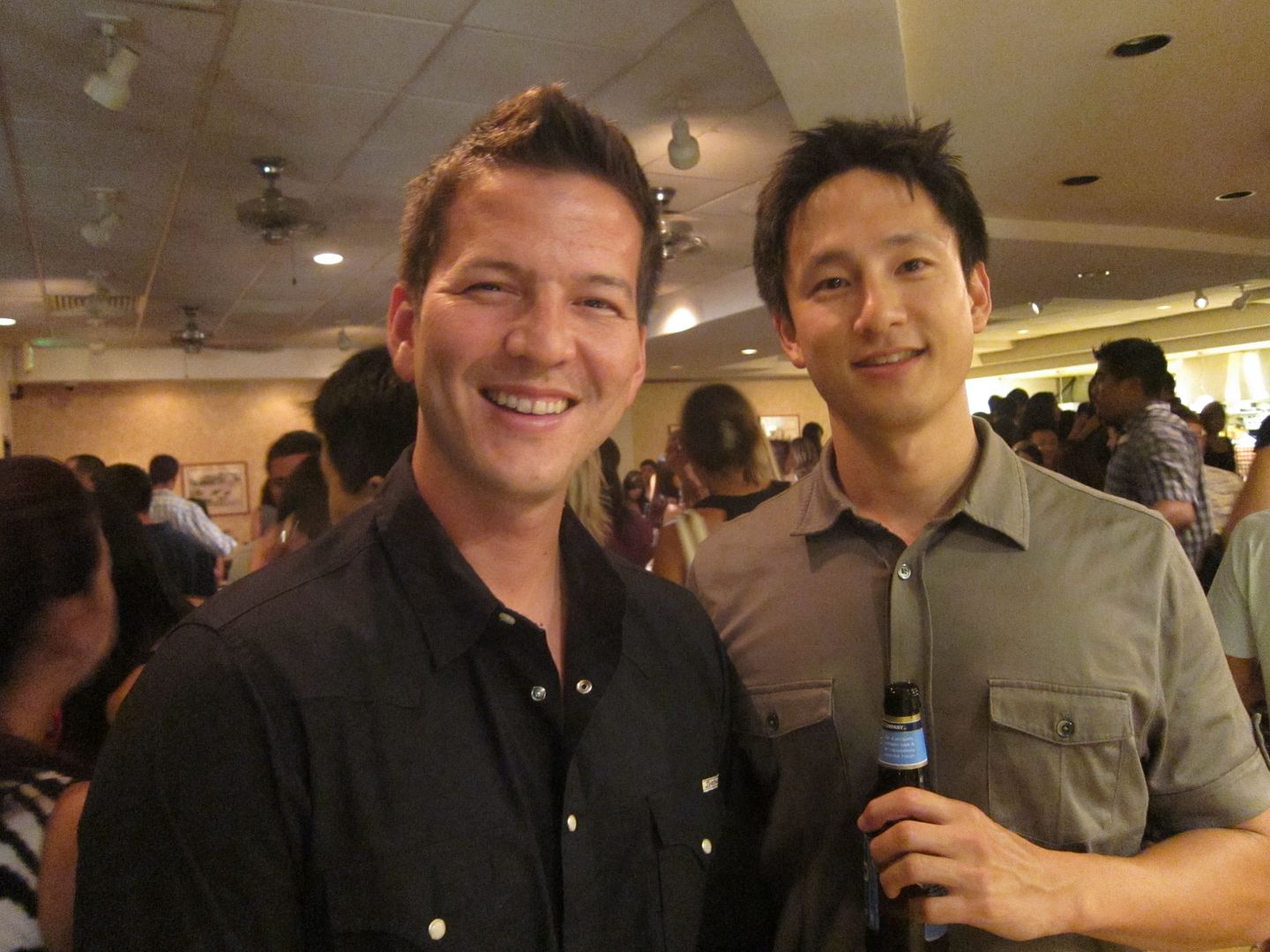 this event was funny because all of us on the Ranchhouse's advisory board were allowed to invite some people. so you had toby, hawaiired mag, some touristy writer dude, and ME all inviting people. it was a motley crew to say the least. clash of the biz pros, hipsters, media, fashionista, online groupies. to say the least. i loved this crowd.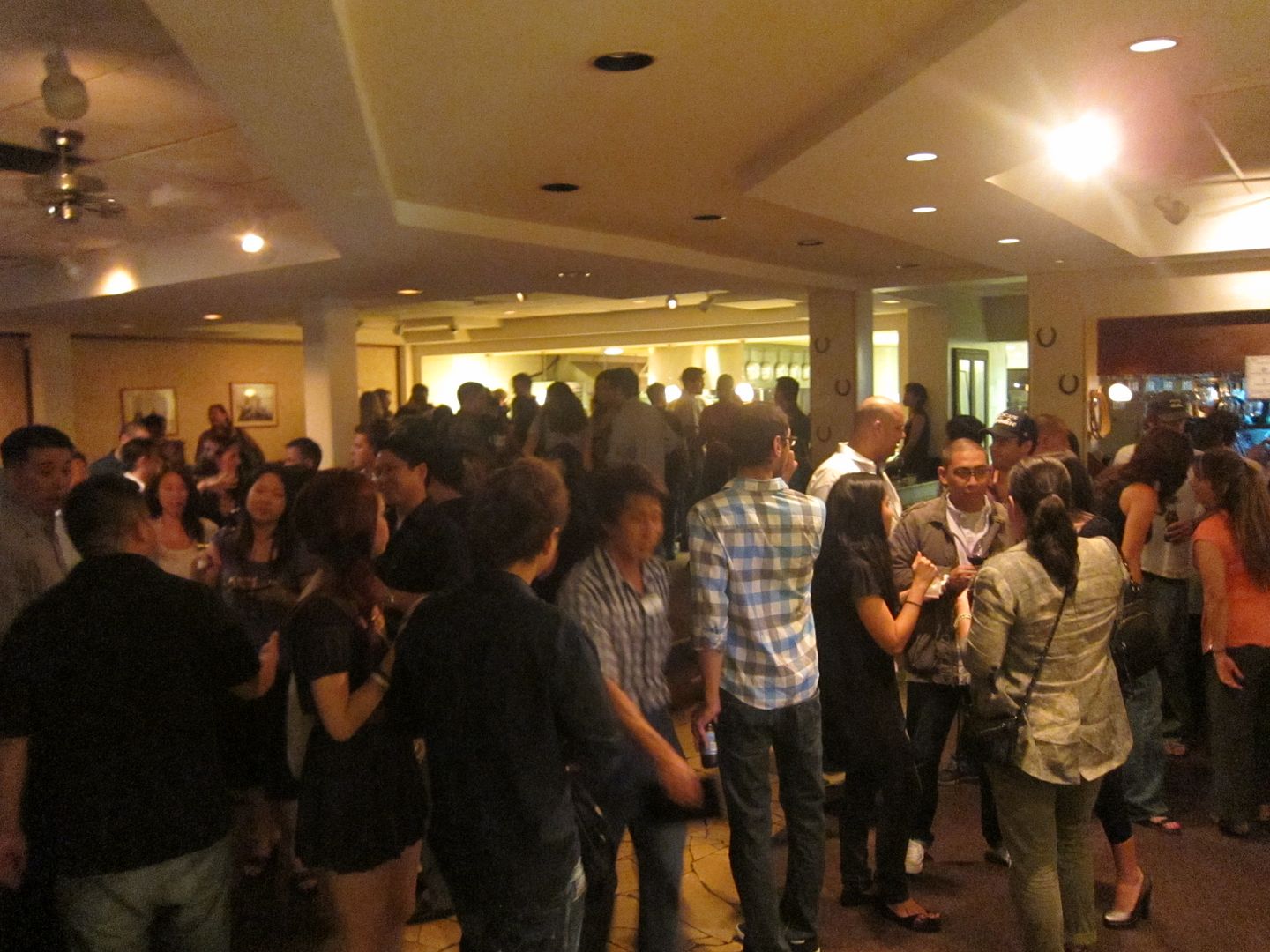 i invited wes sato. i didn't know the name of his business or affiliation or whatever so it just said "Wesley Sato, Hot Dentist" on the guestlist.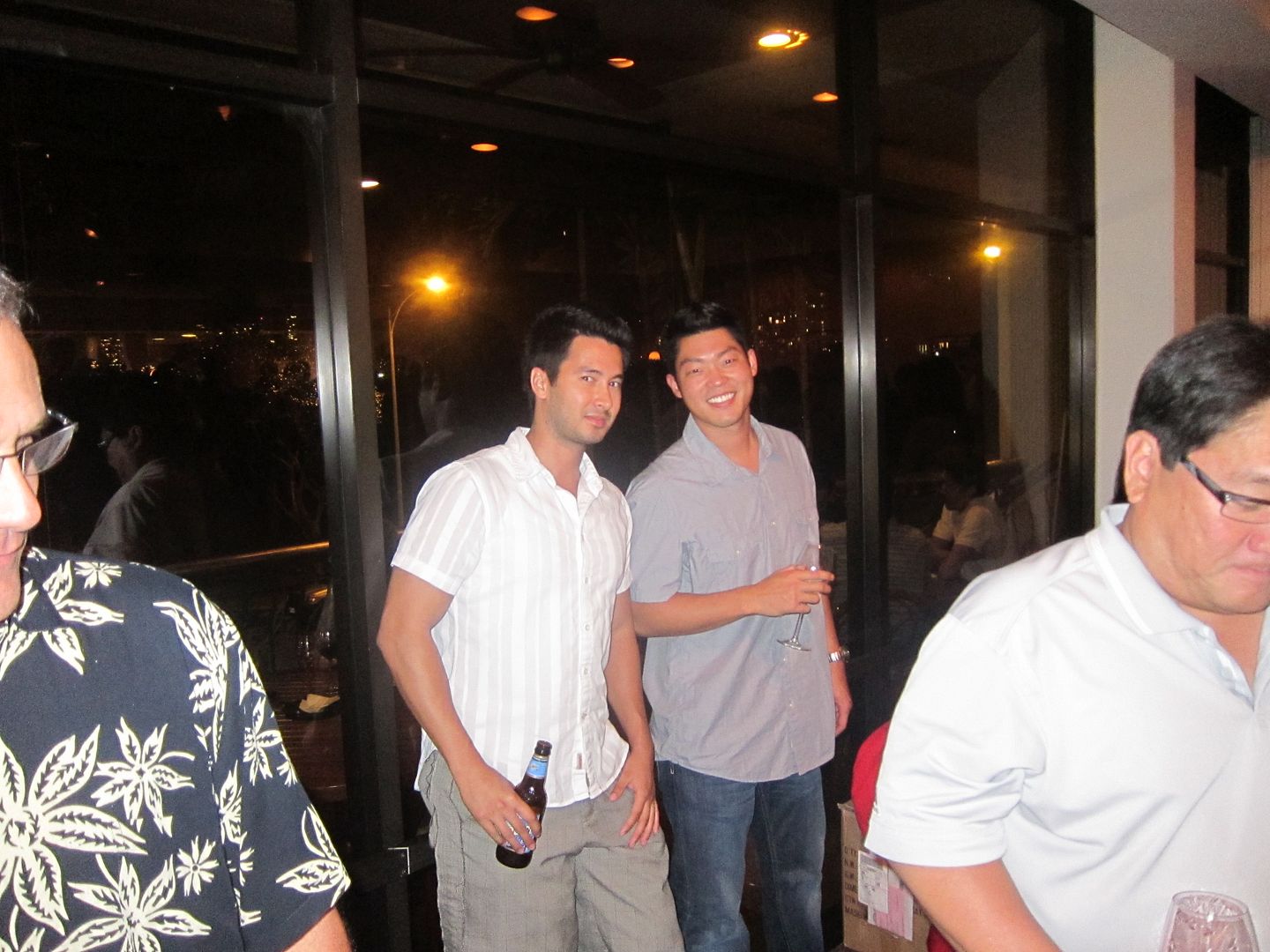 sorry, i am going back to little pics. so you can't really see this tofu steak. just know it is SO YUM! i'm going to eat here tonight even. yumyumyuymyumuym.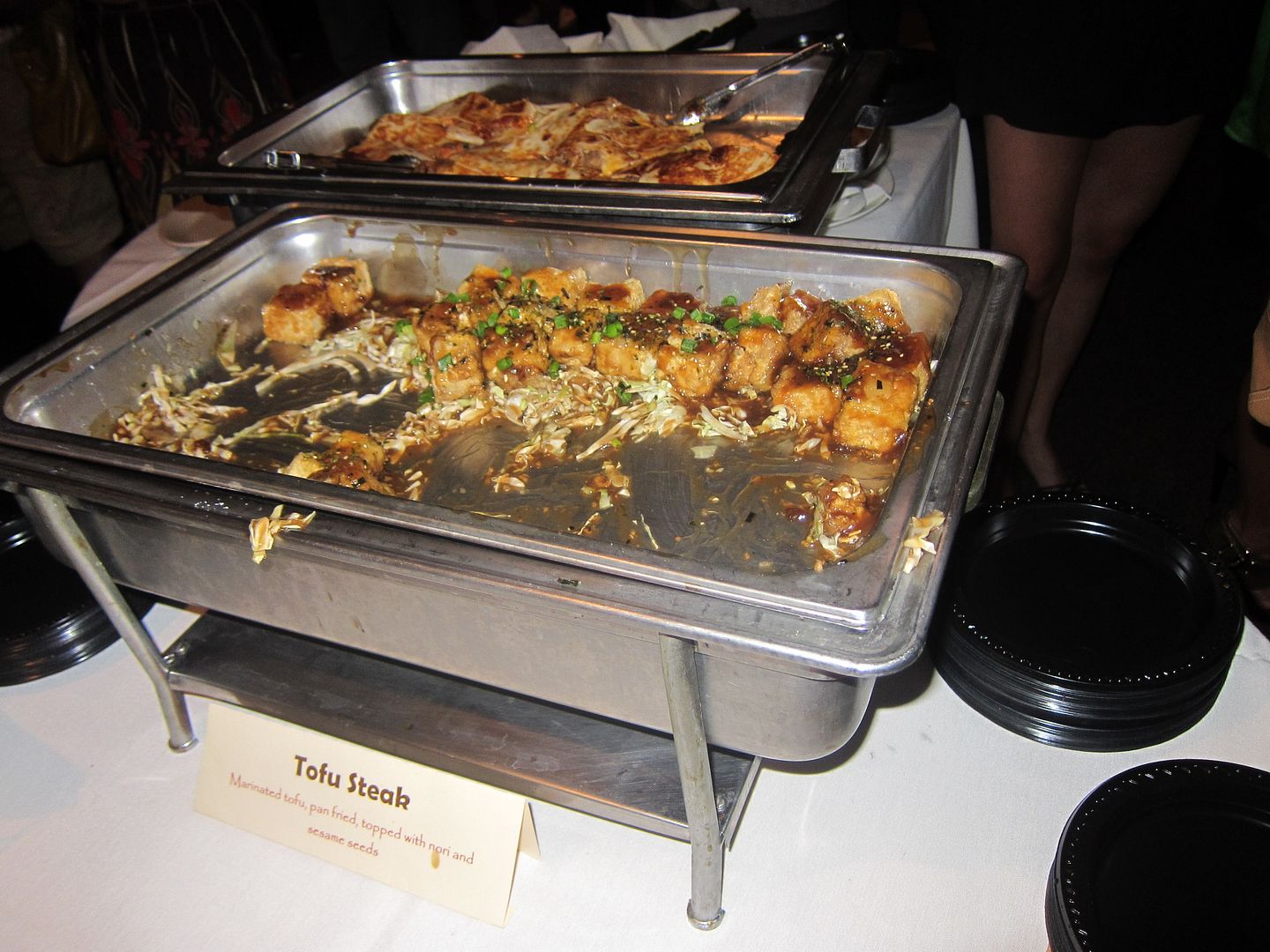 smart magazine is back, did you know that? i did. they are online now. check em.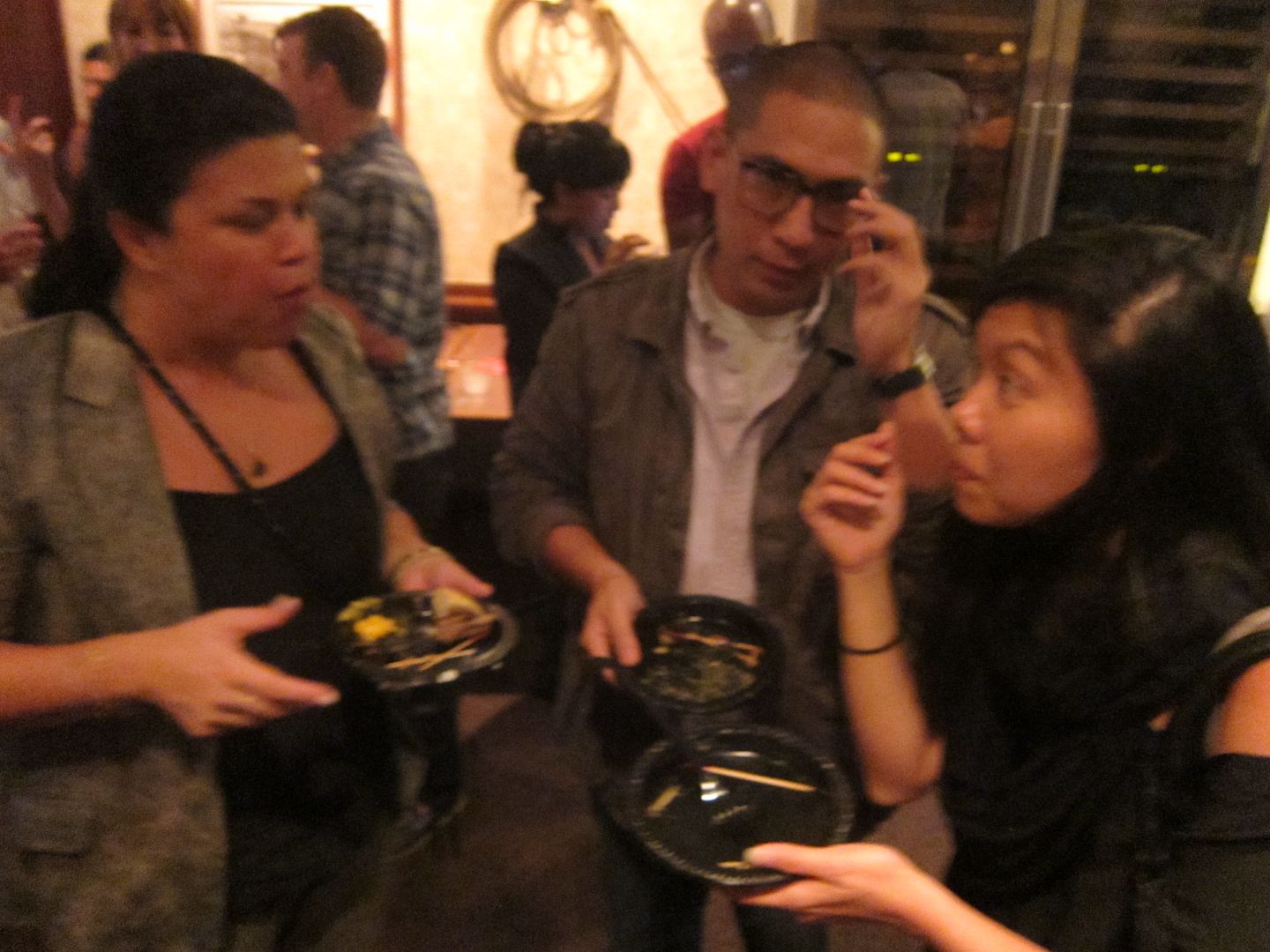 these two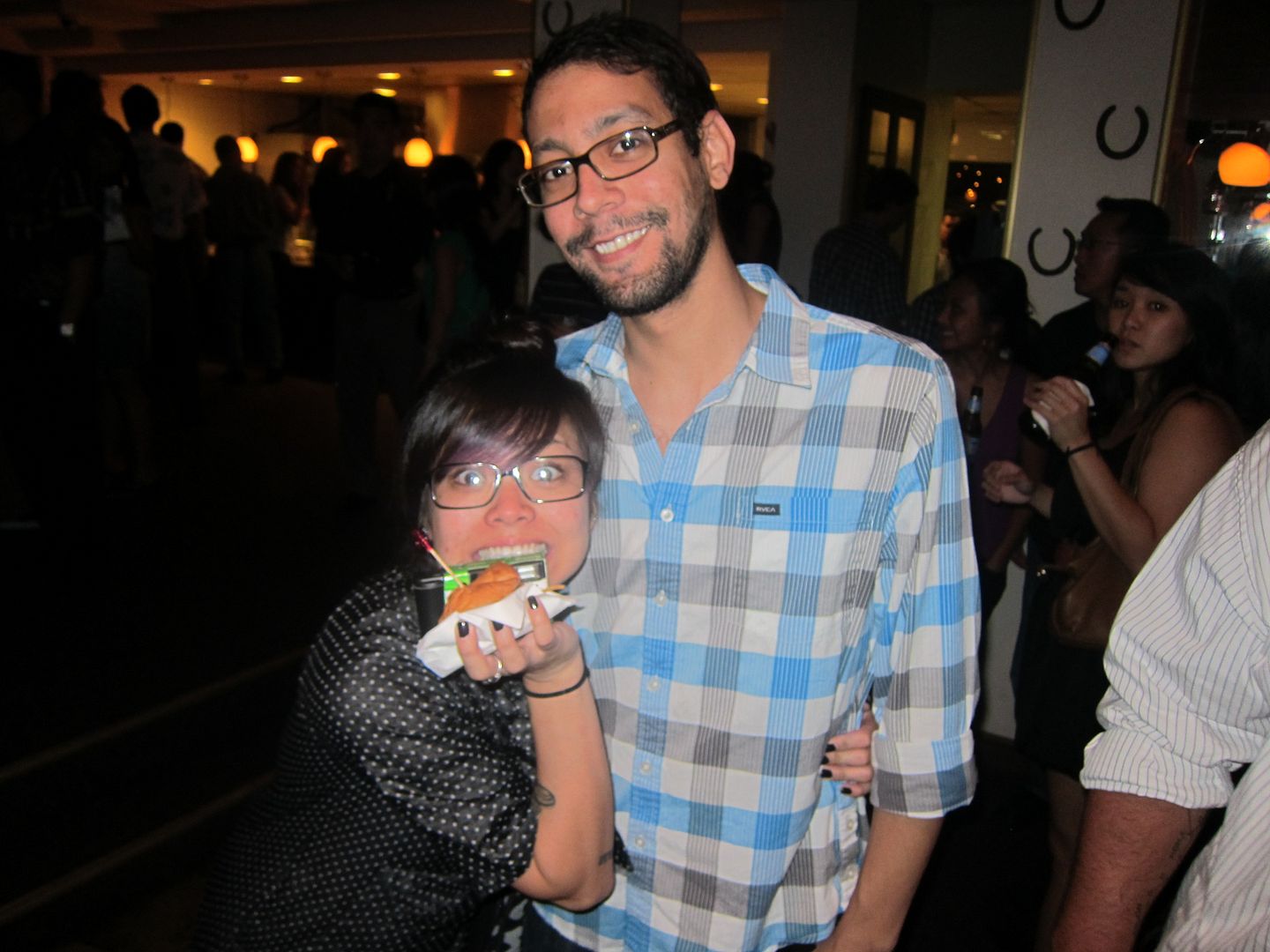 miya scared the crap out of me saturday night with her video camera and that bright light. i gotta remember to always step outside my door 100% camera ready now.
CHUCK MITSUIIIIII! writer/director for One Kine Day. you will see his film if you go to the Hawaii International Film Festival. you can see the trailer now. a labor of love.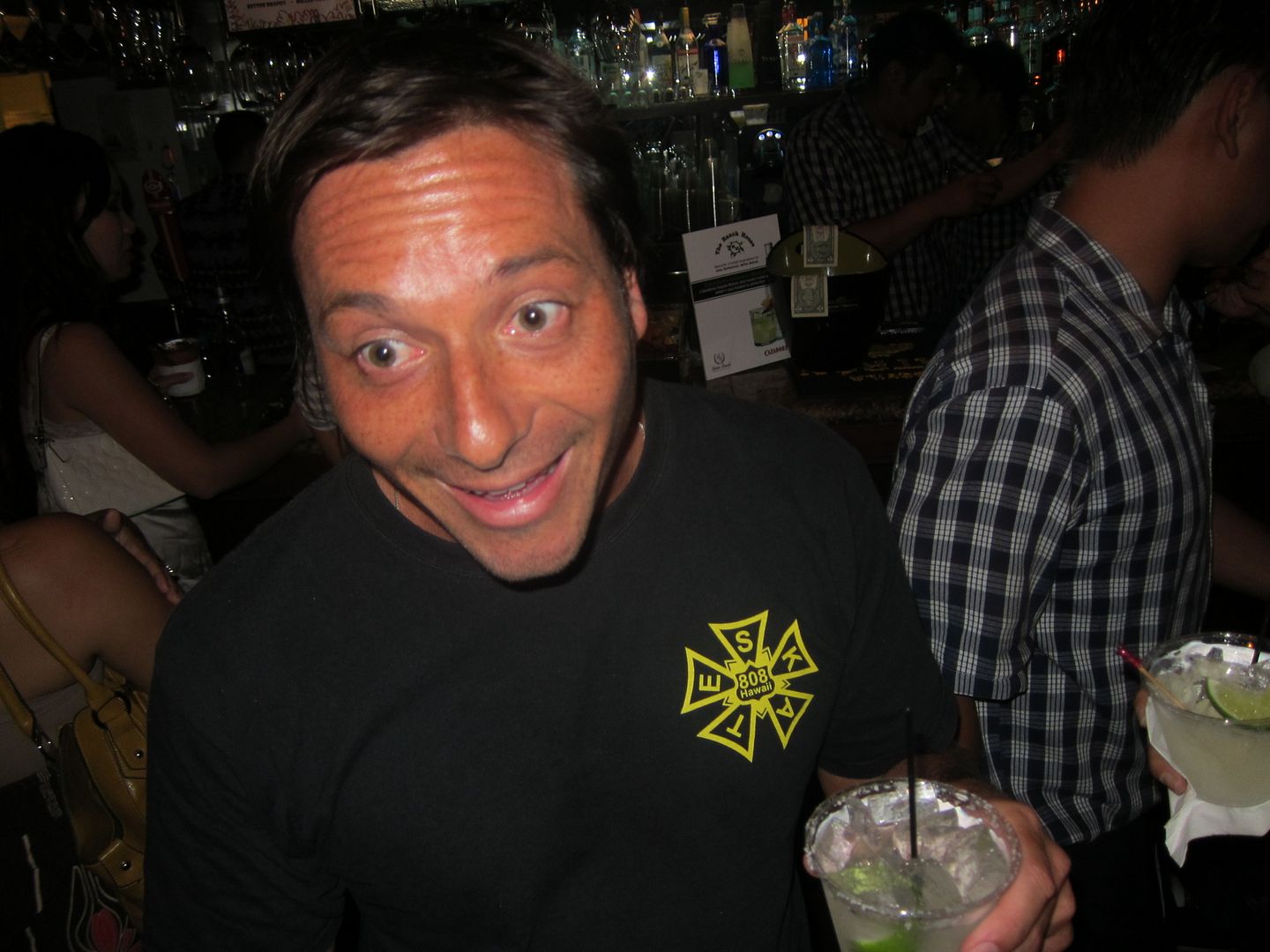 those were their meatloaf sliders on a potato bun. i'm getting one tonight.
hawaiiRED magazine. they are too stylie. esp gemma. LOVE GEMMA!!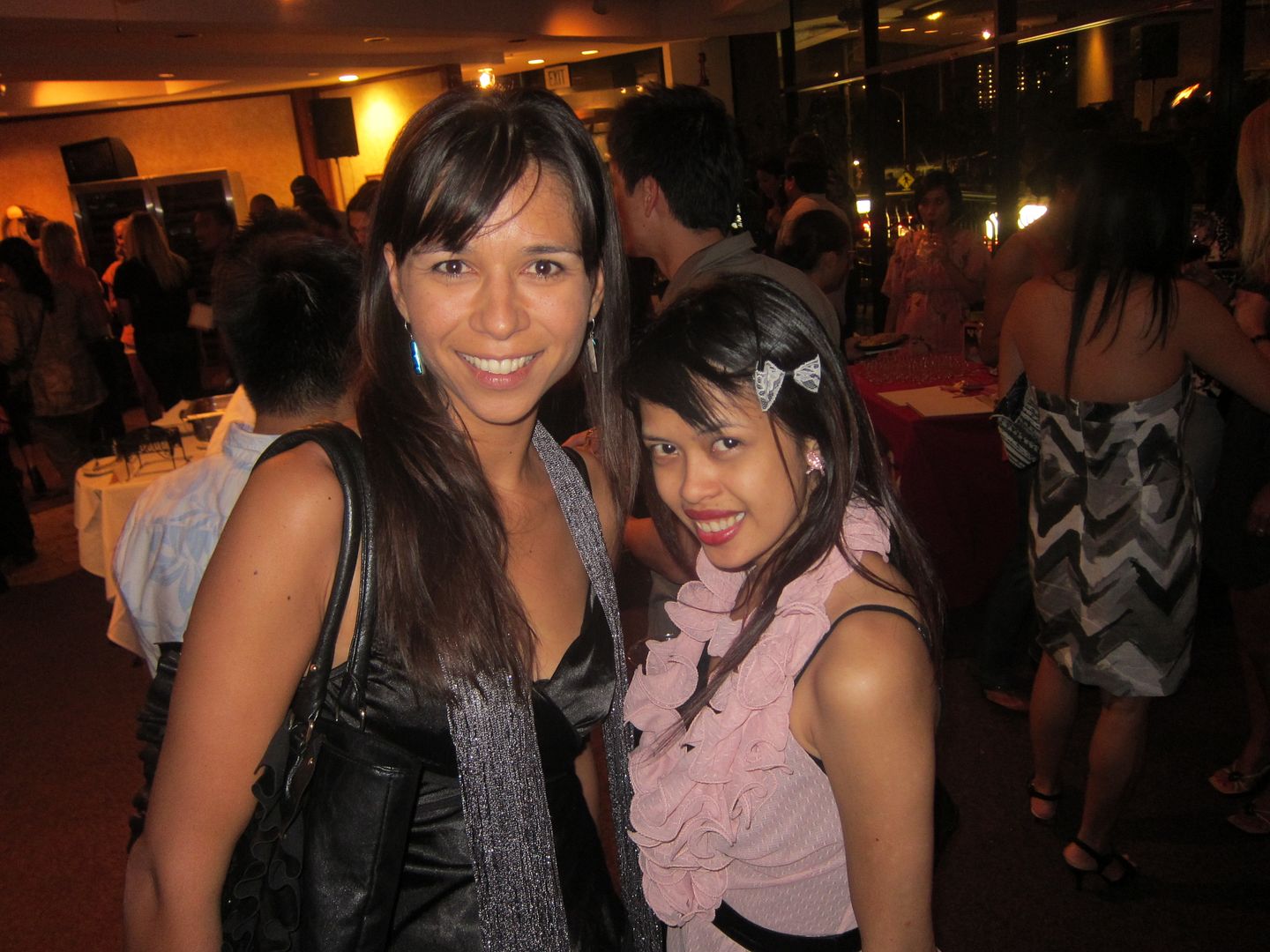 and just oh my god the mac n cheese. i'm ordering it TONIGHT.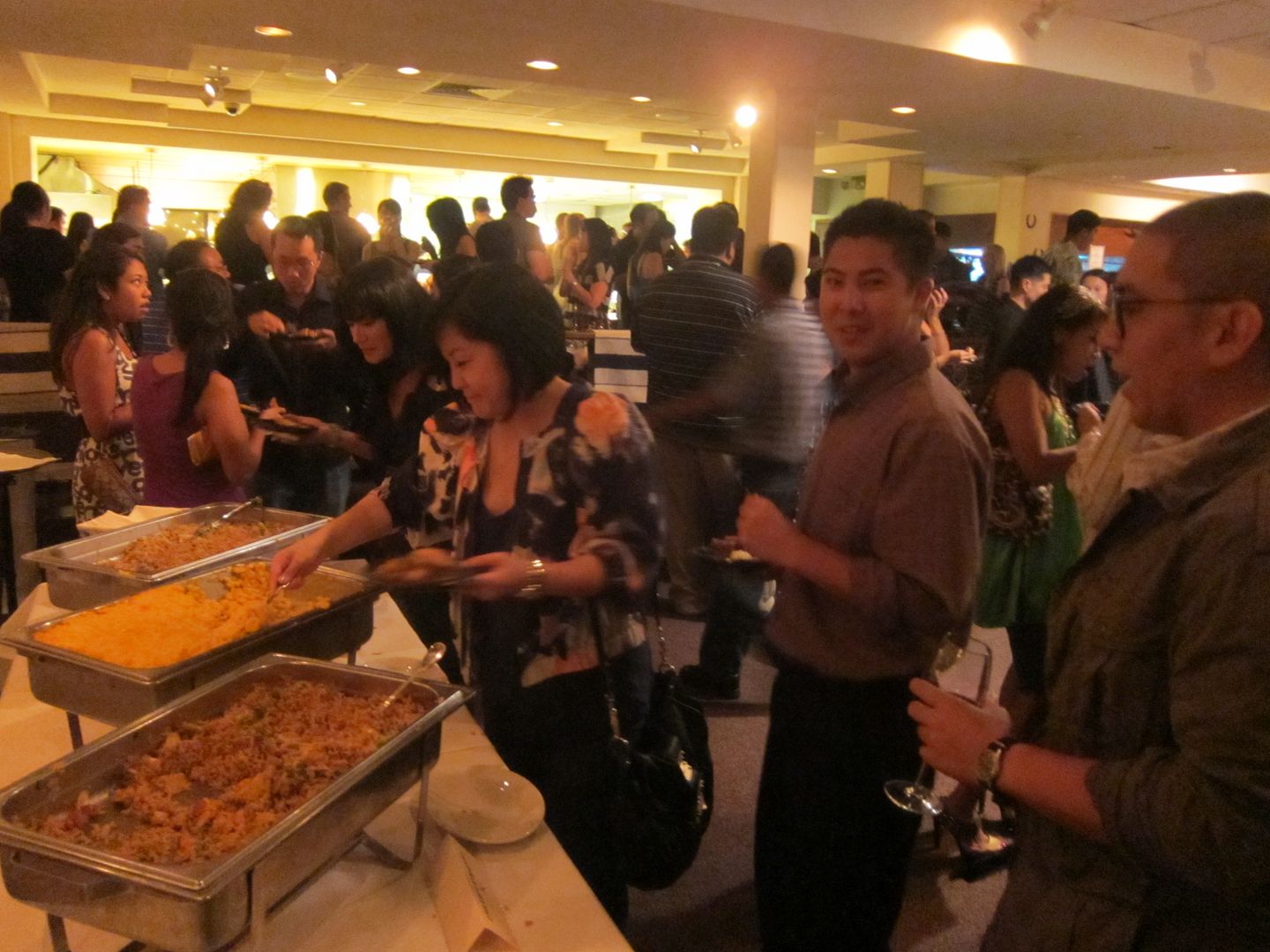 who's who of whodeewho: valerie joseph!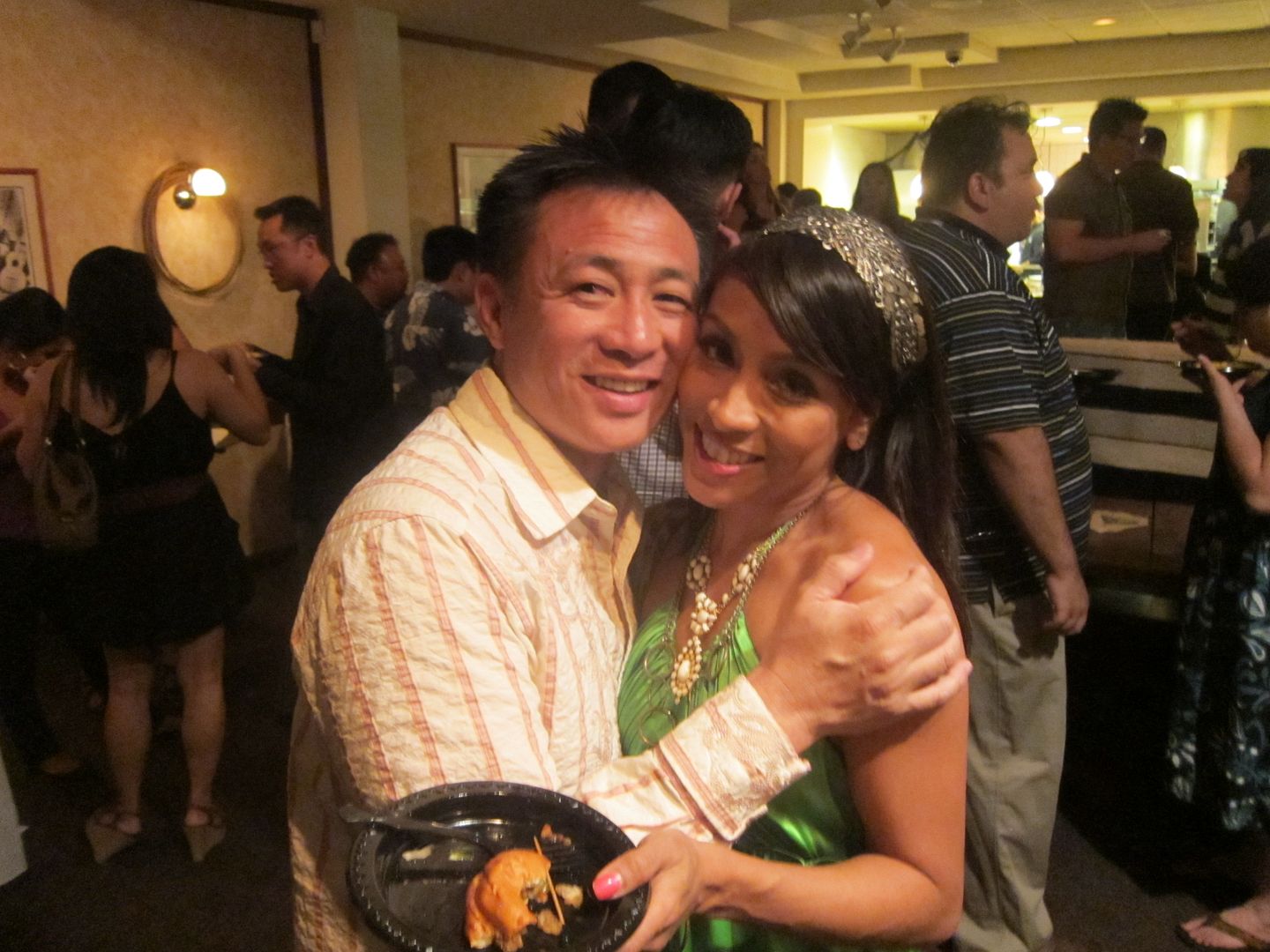 who's who of whodeewho: lei chic, flux, art & flea, eskae and miss burke!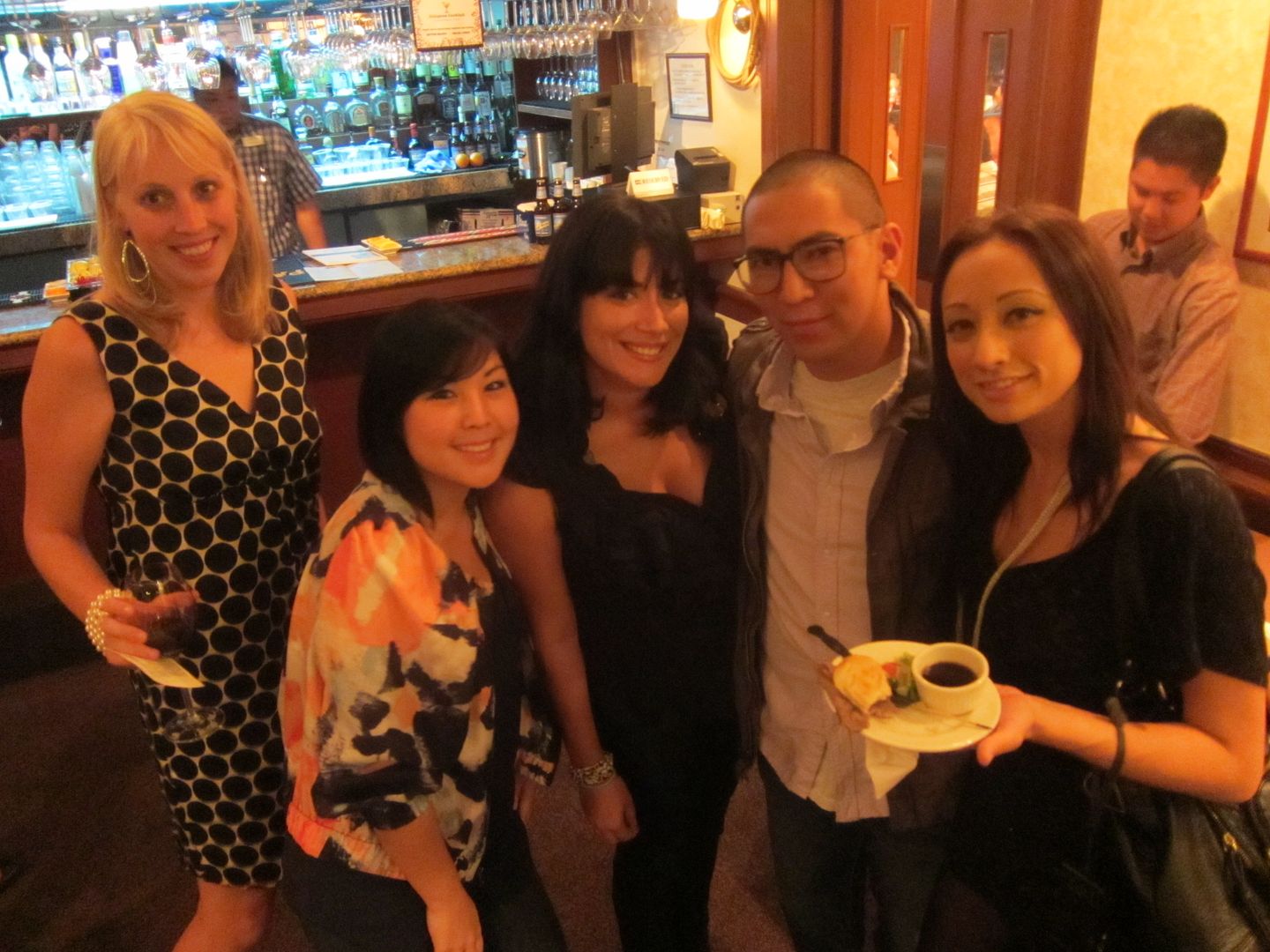 lisayamadafaaaaace
mariafaaaaaace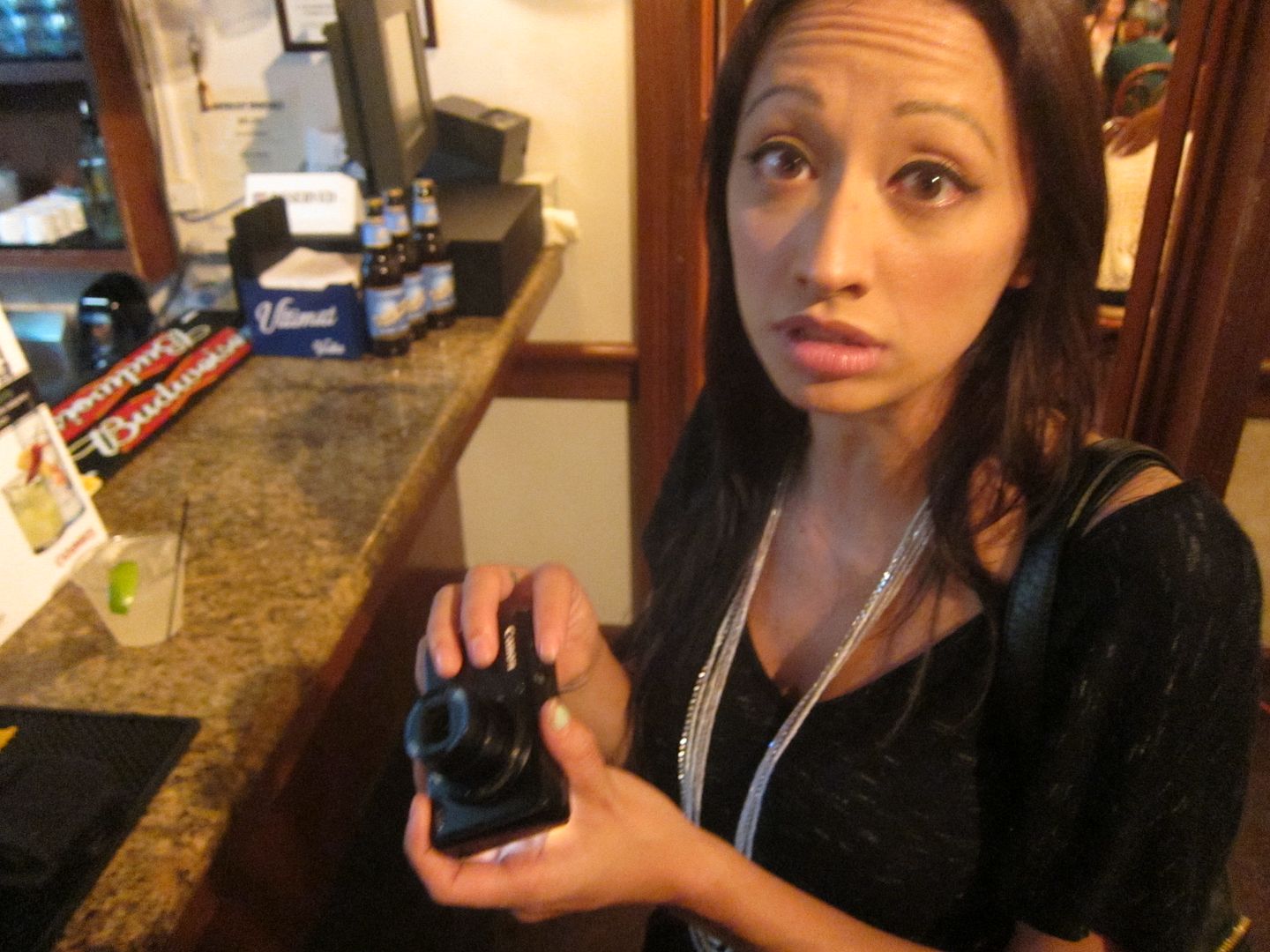 ps: i love the outfits the guys wear at the Ranchhouse. dude. man dudes.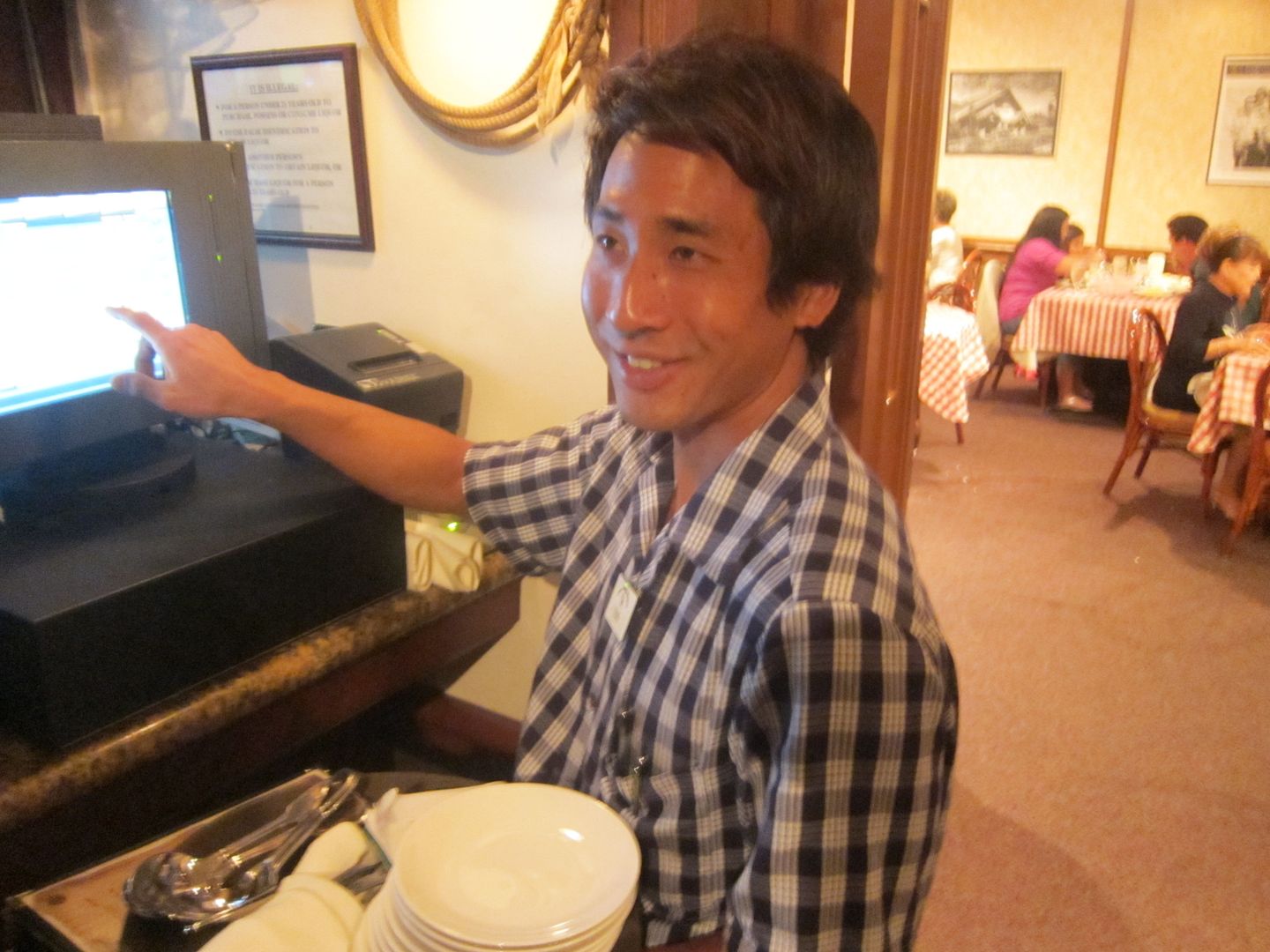 plaid = the new black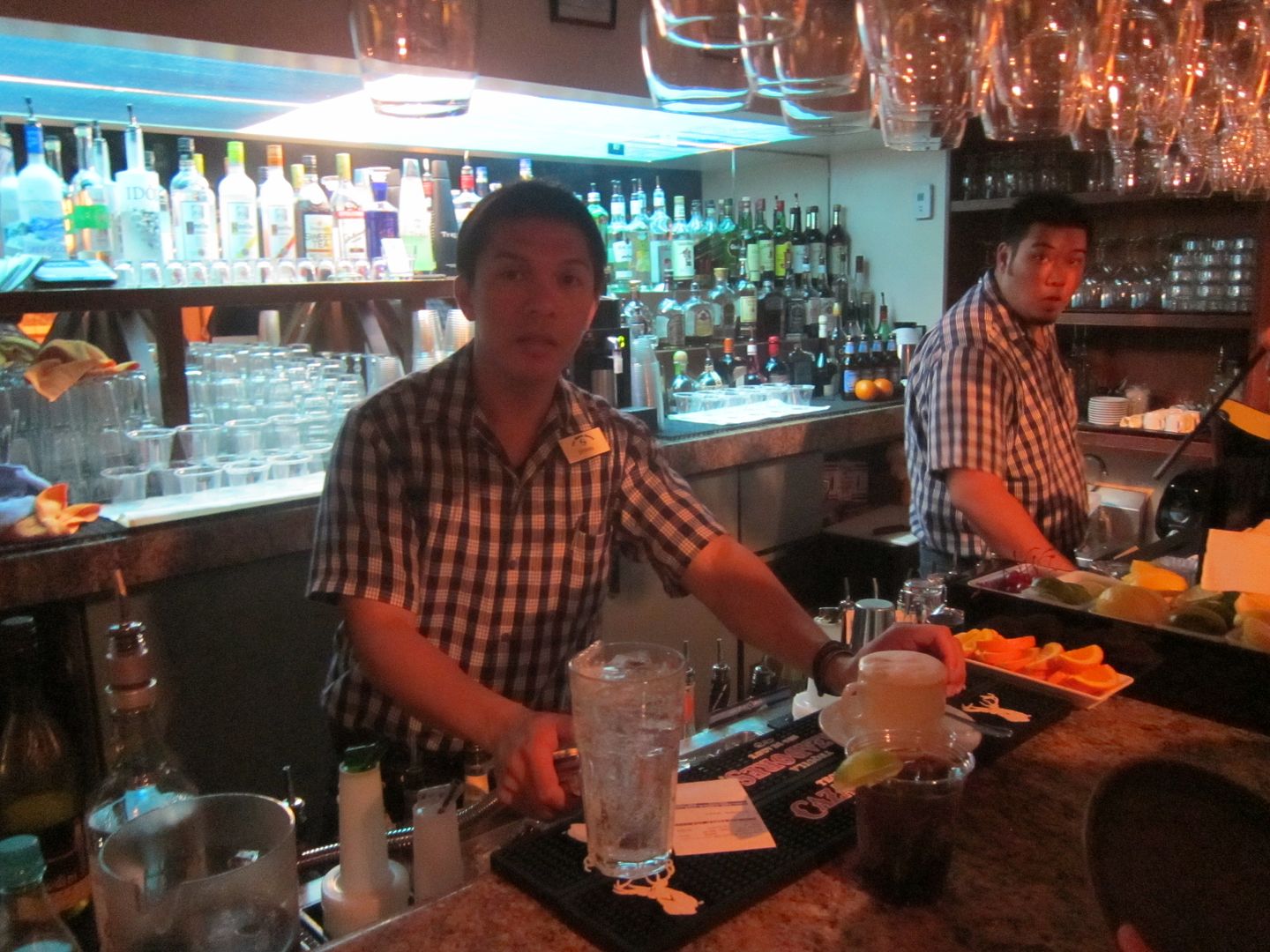 hahah grady. he was sporting a black eye when i first met him. tonight he has some kind of cigarette burn thing going. ask him to tell you the story though, it's pretty funny. you also might want to get your hands on one of his aloha friday zines, the best thing to happen to honoloulu's creative scene since the dropshadows.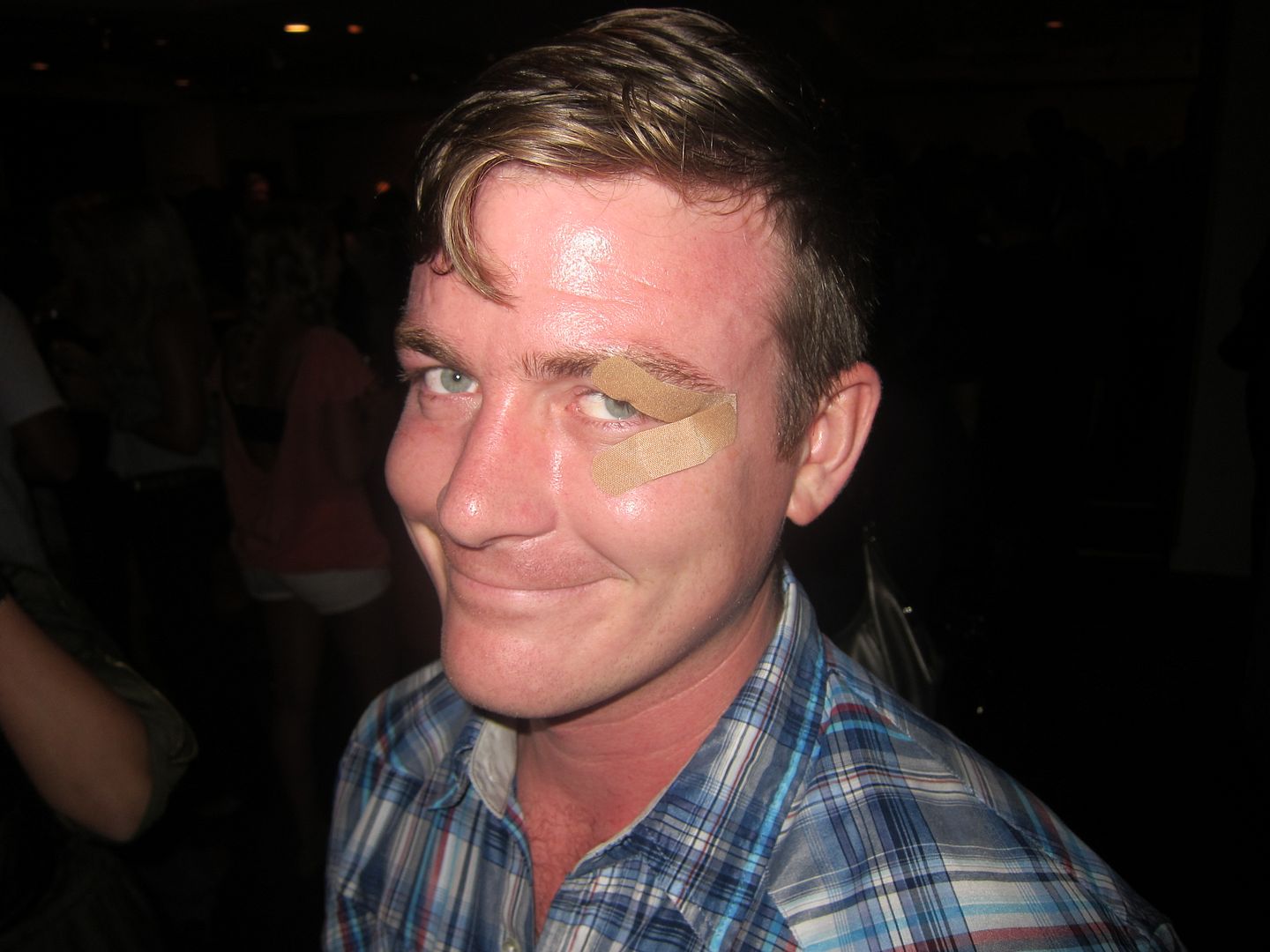 then…. wait, where is this? oh, my photos are uploading not in order. this is at Moose's 30th Anniversary. he was stoked on the sailor jerry shirt he got at the party. i was too, man. sailor jerry friggin rules.
and this? what's this? pomai visiting from vegas, skinny new compose and creed chameleon at a random wednesday get right at the manifest it looks like. OH YUP! this was the night he introduced me to that guy from Dilated Peoples. i was like… duuuuude!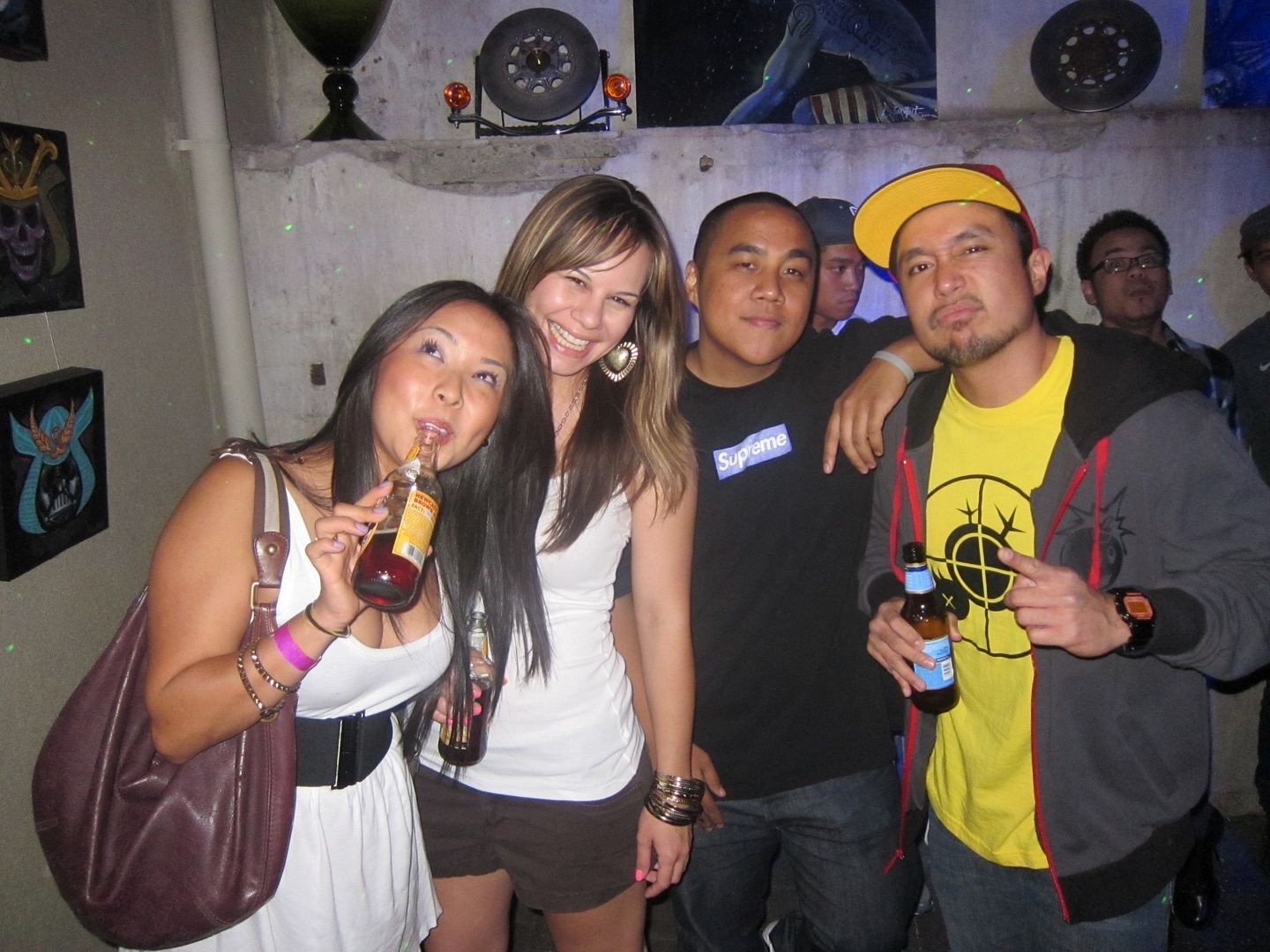 oh hahah, then i lurked the glowstick rodeo at soho. they totally had like 7,000 glowsticks.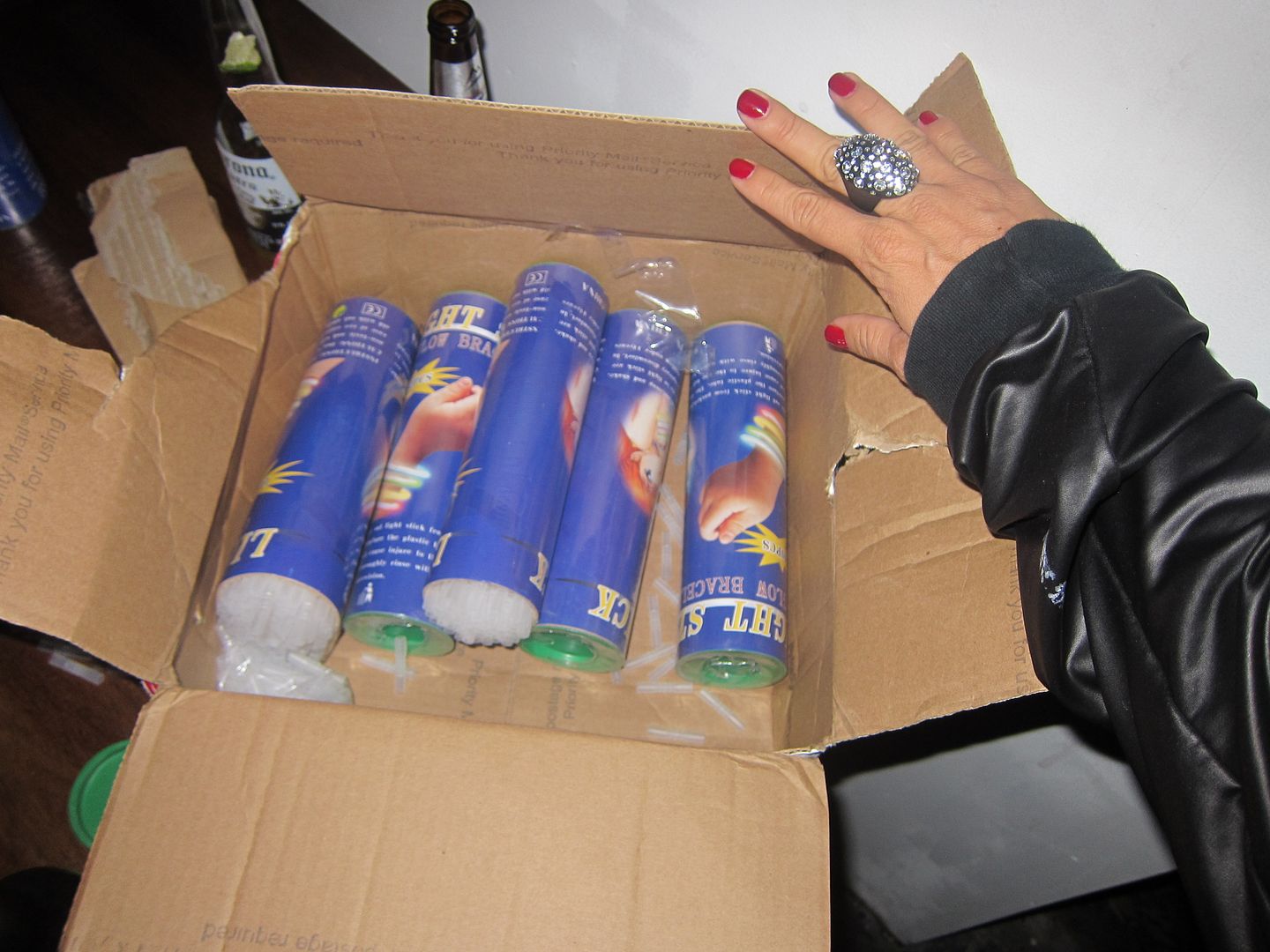 phillip was buying everyone shots. i am so scared of SOHO sometimes.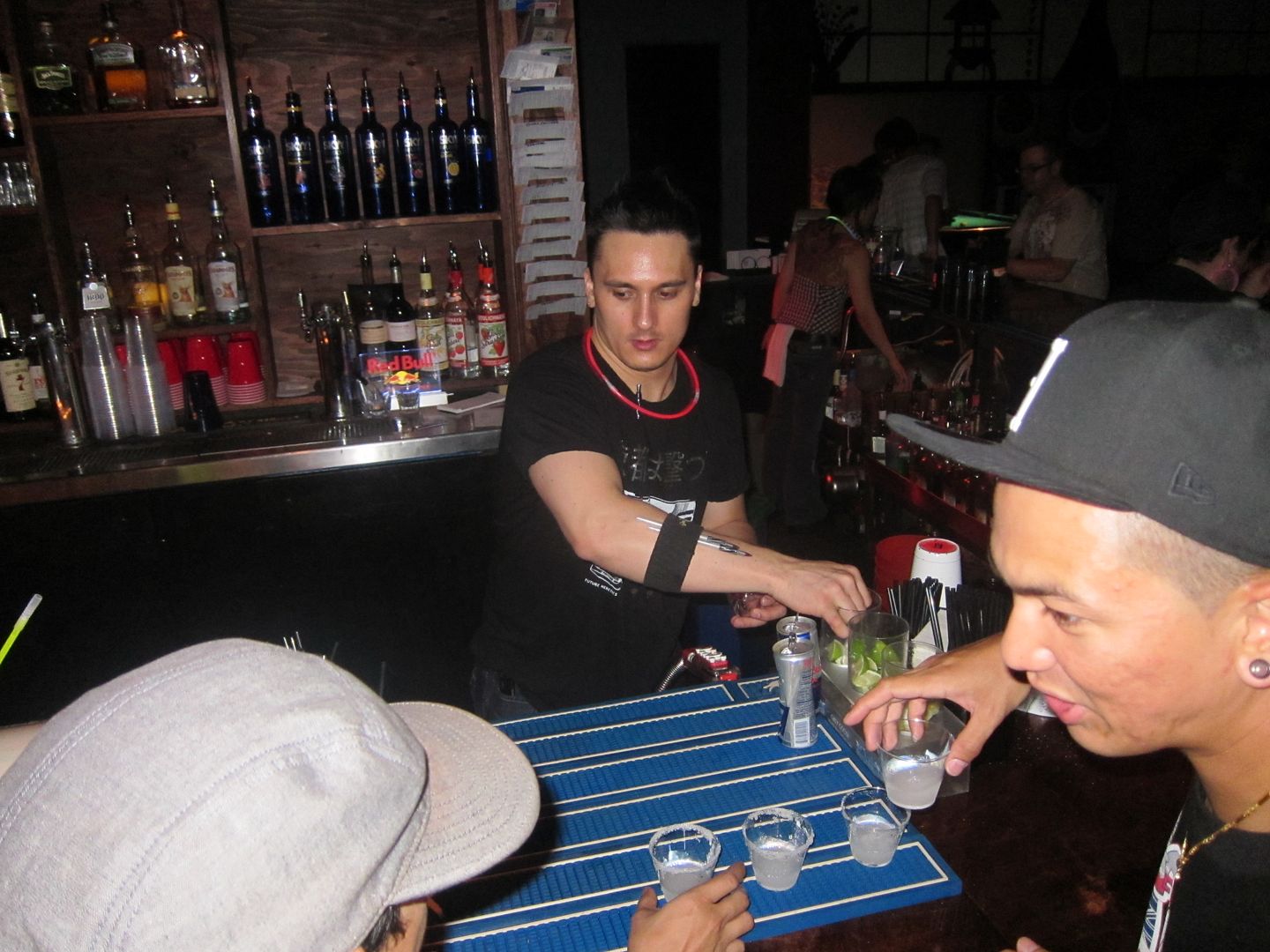 eskae playing on a wednesday is killer though. SOHO for life!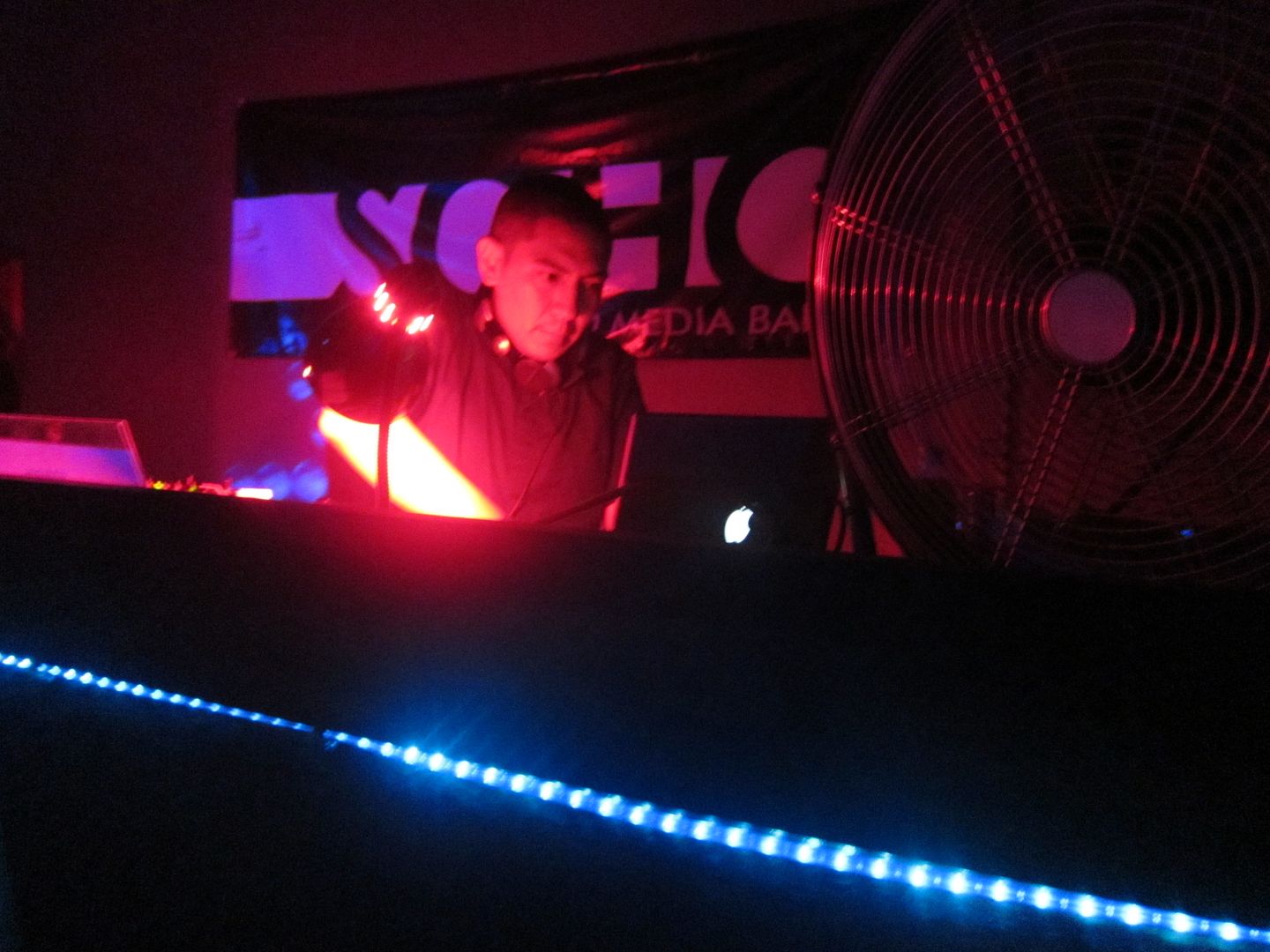 ps: this is what the glowstick rodeo looked like.
later i was back at the manifest to be very sad about vince deleting his facebook. his facebook was one of my favorites. he had the best random articles and art and updates. i'm still sad. this is me being sad at vince.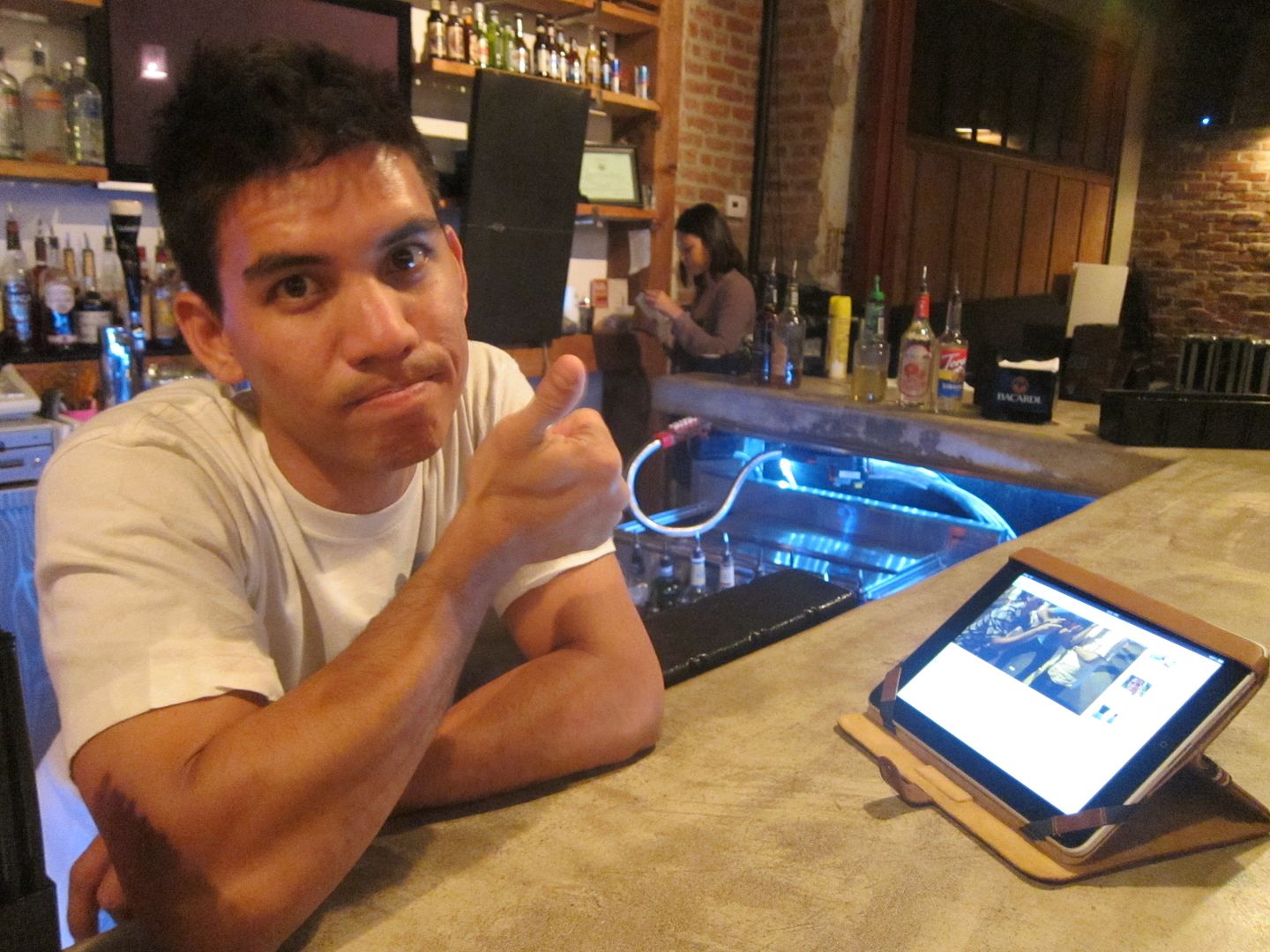 then i don't even know. what is happening here. OH I KNOW! that's u'i using her lighted lipgloss. one of the two pics i took at the pirates of the caribbean wrap party at lulus. that party friggin raged. sorry, this was all i got tho.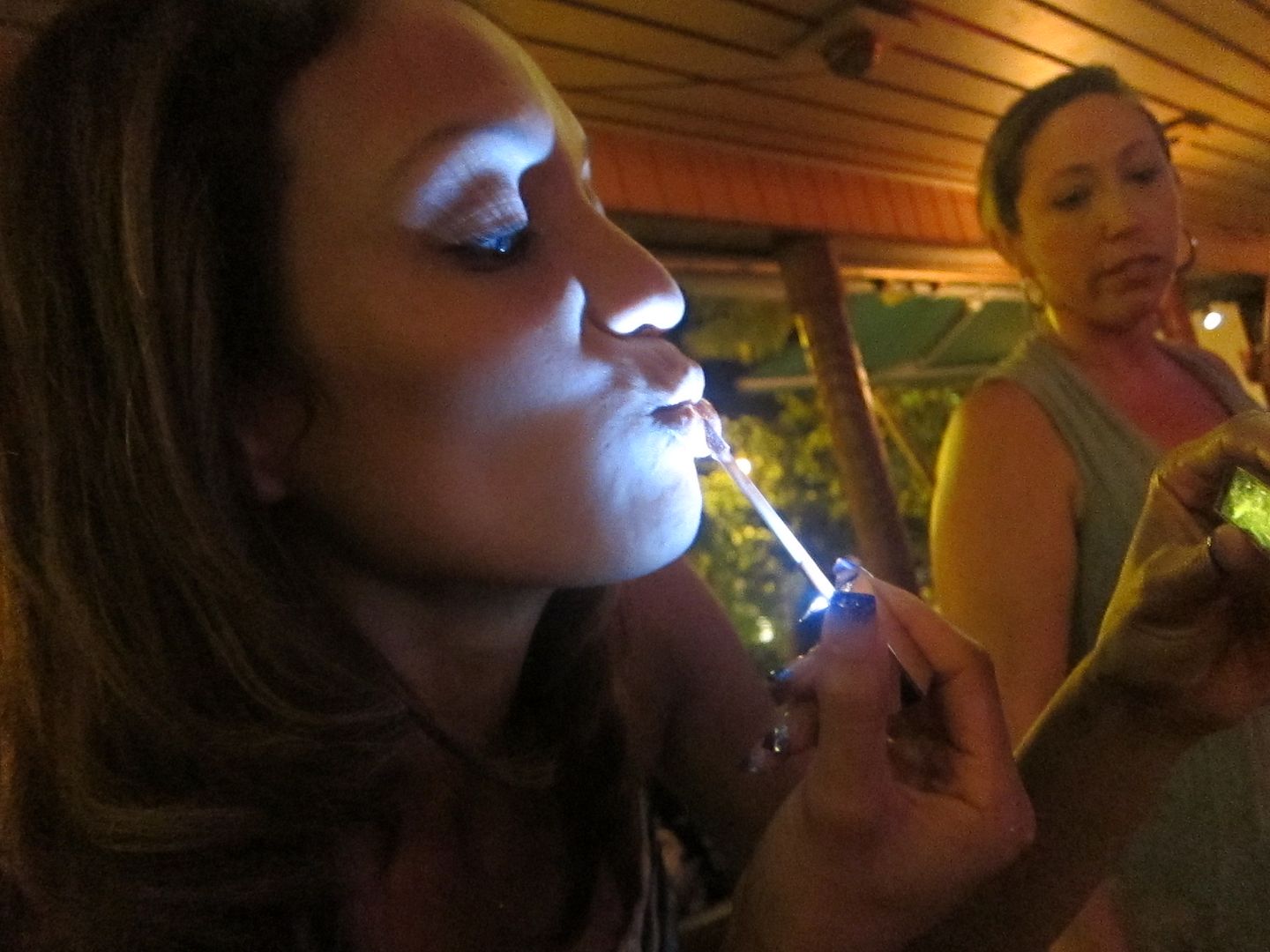 that and the fact that they were doing perfect serve at the party. TRAVIS!! LOOK!!
then i was at next door doing tuaca shots. buttery smooth 70 proof you-can-do-anything-after-you-do-this shots, i like to call them.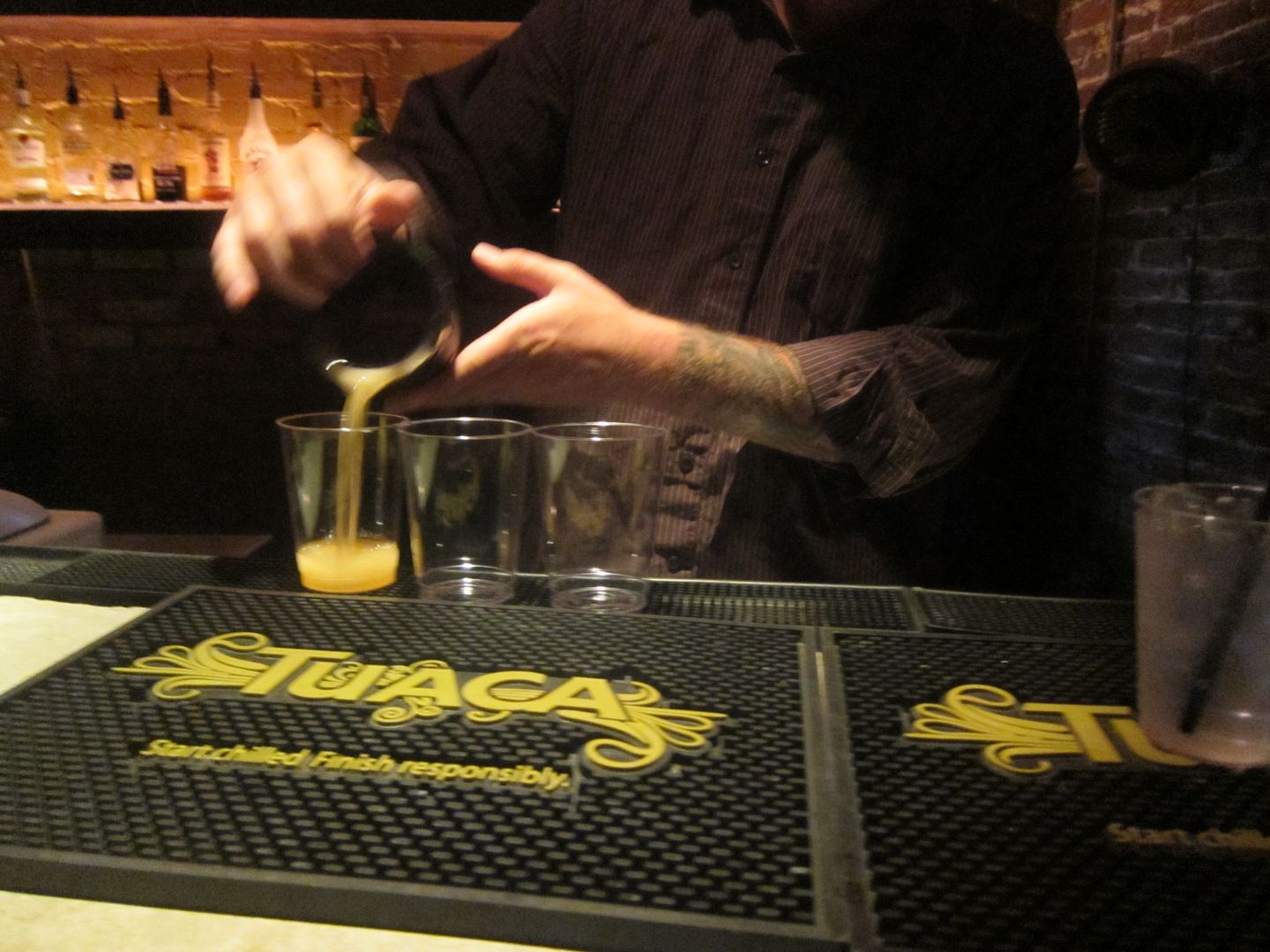 then i was at tsunami's drinking too much sake. OH! this was before the pirates wrap party. that's why i was kind of wasted at the wrap party. hey, the thing didn't even start until 10pm. i needed to occupy myself.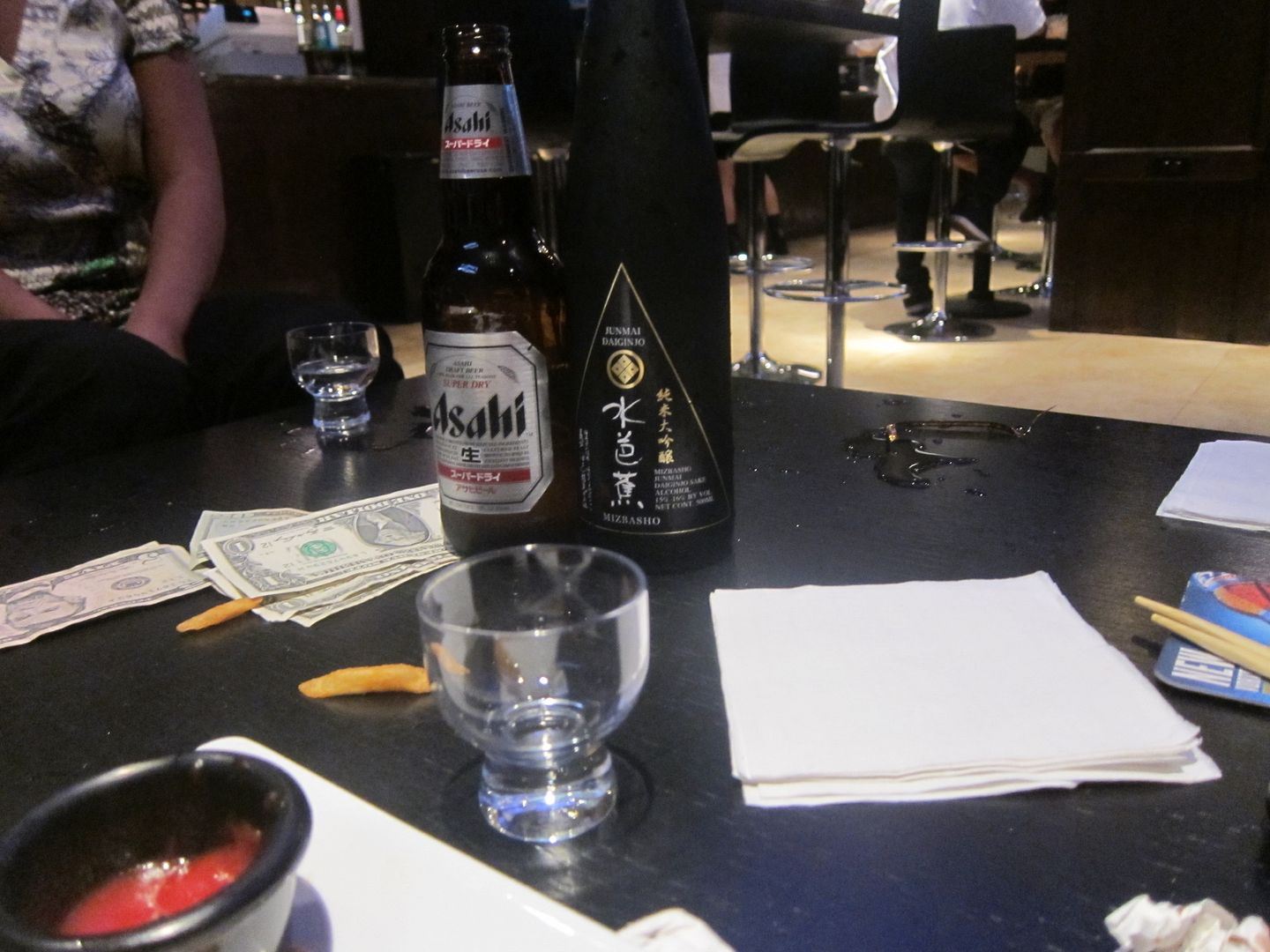 OH! one more shot from the pirates party. many people thought this was johnny depp's car. it was actually jerry bruckheimer's. i heard jdepp did come through very very late. way to go, us. dipping out because it was a school night. lame lame lame on us. it's not confirmed so i really don't know either way. next time i'm calling in sick. i heard that's something you can do. i need to try it. esp if johnny friggin depp is an option.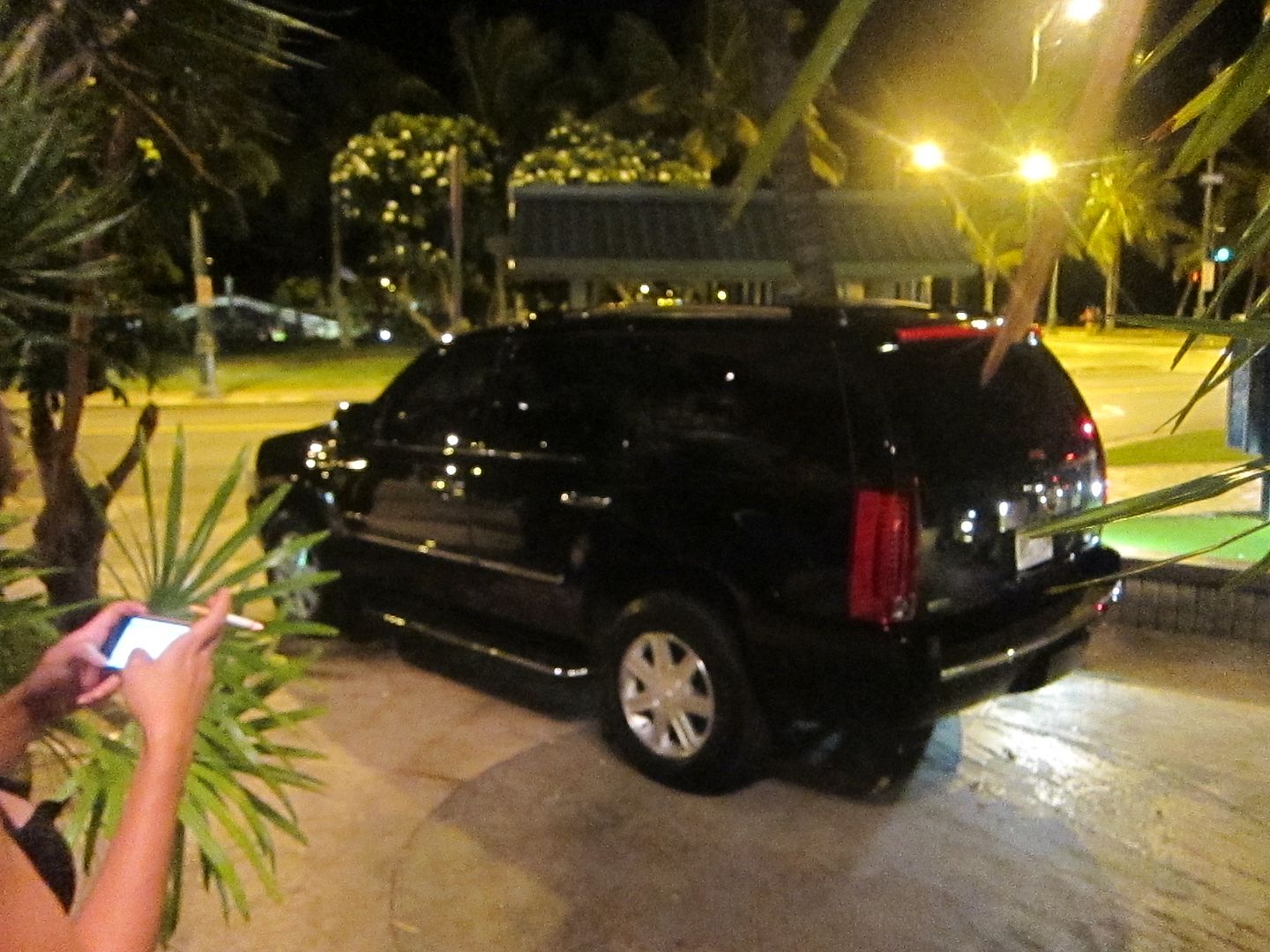 that's ok. i probably would have blown my opp with him anyway. megastar.
til next time.