well i'll tell you that my life has been completely turned upside down (in a good way) since an encounter i had with someone (really) famous back in january. she then looked to me to help her pull off an event that has definitely gone down in history as the most amazing, heartfelt, and elaborate thing any cast member of ANY production has EVER done for their crew. it was an honor to work with her and to be a part of it and it also meant getting to be on the east side of oahu more than i usually am. this side is seriously the most beautiful place ever: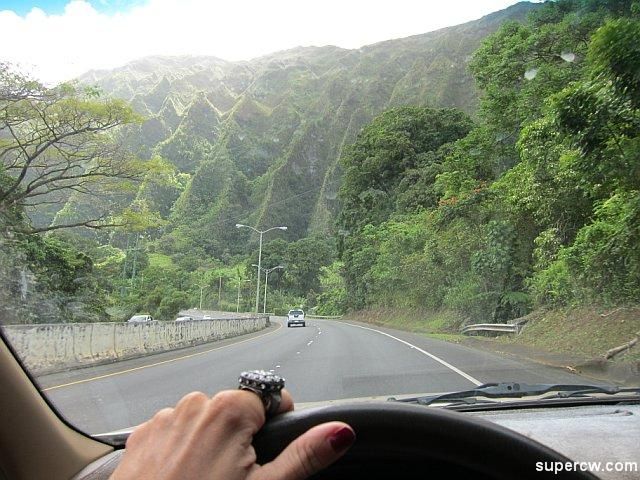 the person responsible for it all is really this guy. once a great volleyball player now one of the most inspiring human beings to ever work on anything, not JUST lost. by the way, they gave him a standing ovation when he was wrapped last week. because he is truly a gifted person in both skill and spirit. basically, torry wins at life.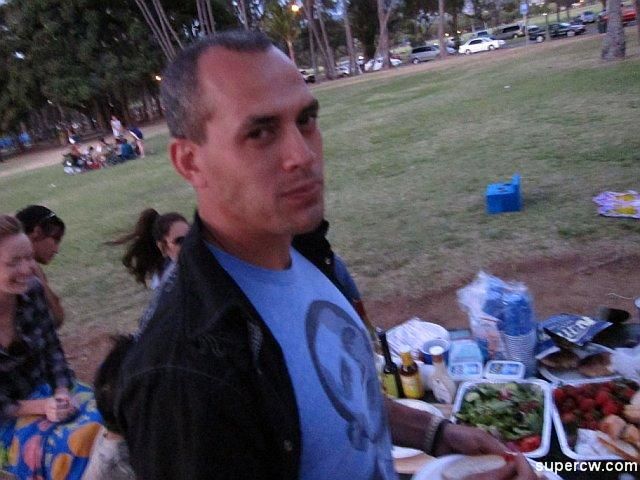 he also wins at BBQs.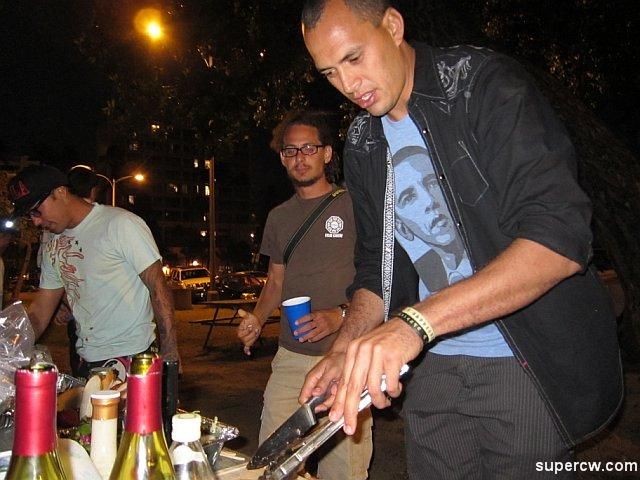 speaking of people who win at life, brian matsumura is up there too. happiest most easy going hard working guy ever. example:  i spilled dirty water on my shoe last week and he grabbed a paper towel for me to wipe it off. unprompted.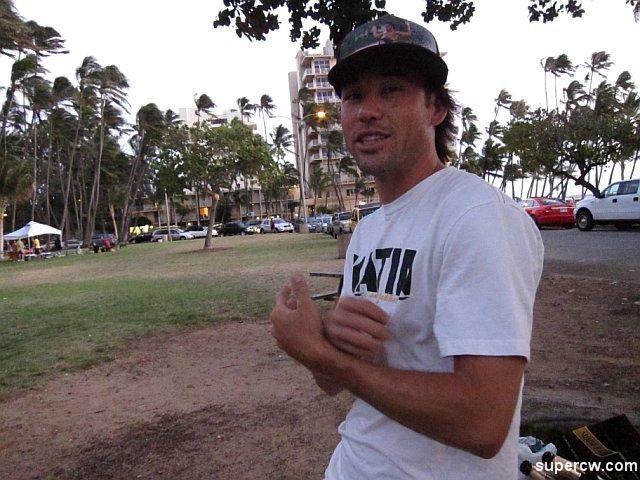 robert campbell too. i mean, jeez, i went as this guy for HALLOWEEN. he's amaze. he's in los angeles now missing his peeps i think, but he'll be back i'm sure.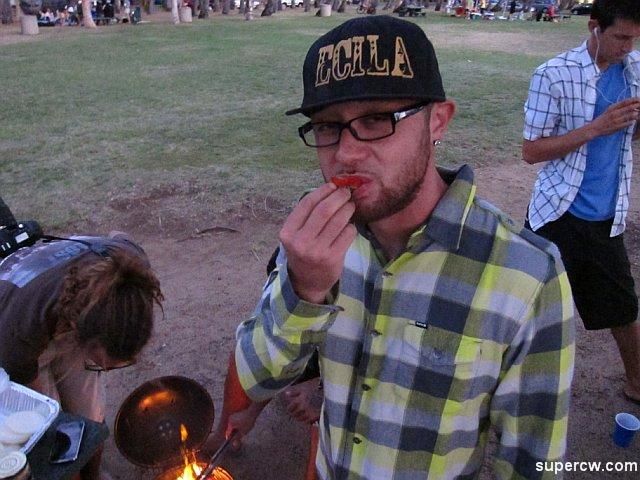 michael romano a.k.a. strawberry rules too. he is in los angeles also, and had one of the best send-off parties i've been to in a minute. one of those moment sort of things where the energy was off the chain and everyone in the place was dancing or singing at the top of their lungs and laughing so hard that tears and snot was uncontrollably coming out.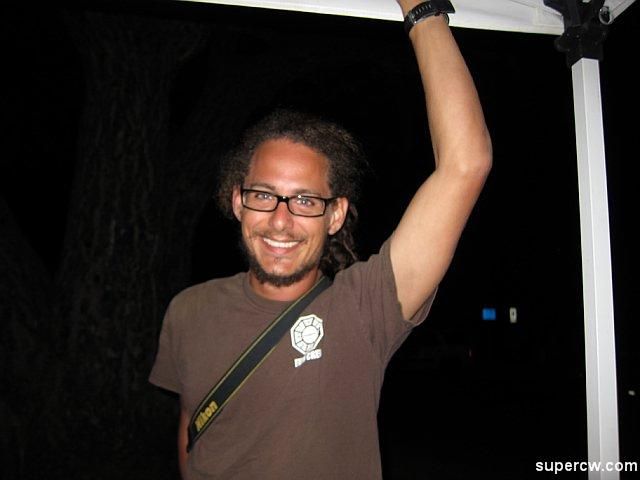 yeah. so. this was a little get-together that torry had maybe a month ago. the night i got back from maui. the moon was killer the people were killer-er and it was one of those things that had me happy to have super awesome people in my life. the blog has definitely taken a back seat to everything lately but trust me it's not because my life has taken any wrong turns. it's simply because i was taking some time to just…. live.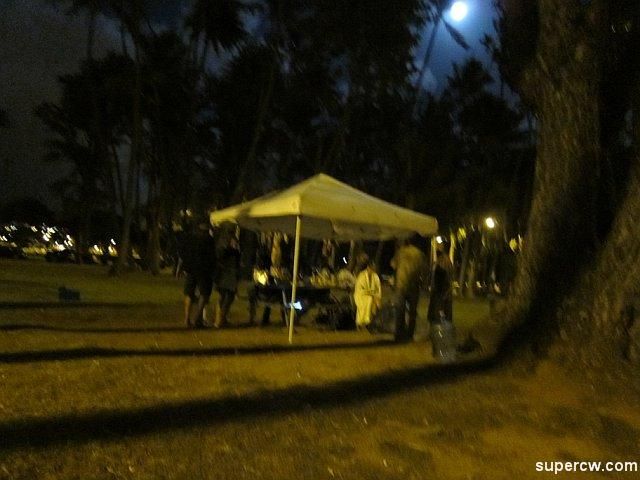 ok, well wait. i guess the blog also slowed down because i lost my camera at next door last first friday. i was broken into a thousand little pieces about it, people who know me know. it was harsh. tons of amazing shots from a week of awesome, including a camera-battle with vincent that could have gone down in the history books. whoever picked up my s90 that night at next door will honestly be the only person who really knows. then eskae came to the rescue and lent me his canon. then i took pics with it. like this one of him and AC at thirtyninehotel a few weeks ago. love you guys.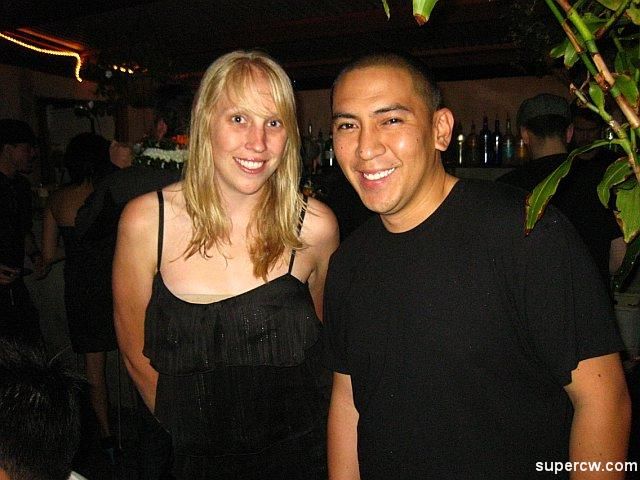 it was christian and kyle's birthday, and you better believe we were all there. these guys are the heart and soul of cocktails at thirtyninehotel.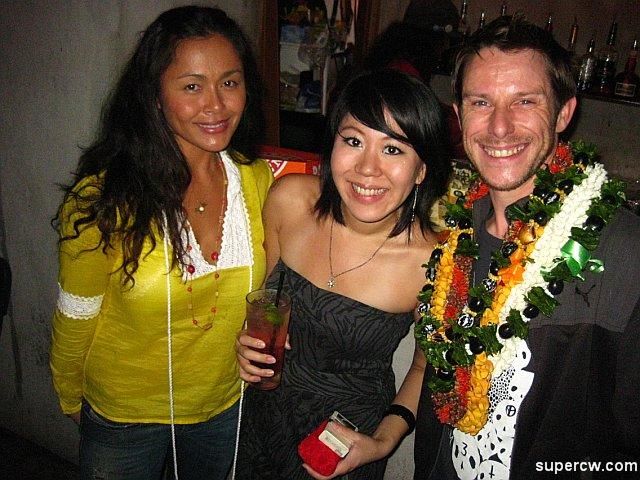 then i was spending a lot of time with new friends. new friends that are ridiculously fun and good looking.
saw old friends too. you see soho you see kevin cole. the end.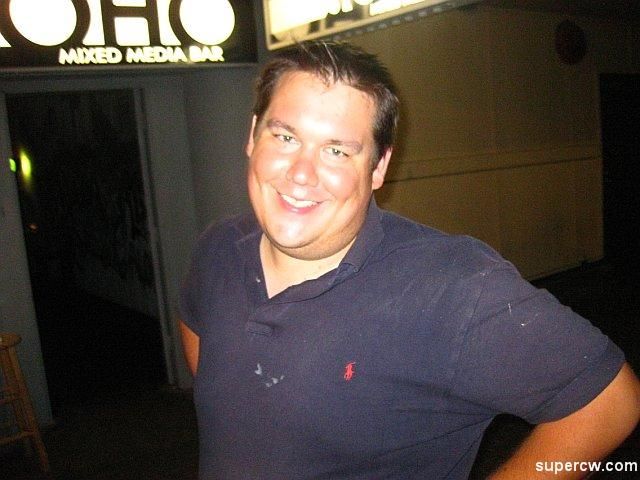 joseph has been teaching me a thing or two about ruling at life. i'm taking notes, don't worry.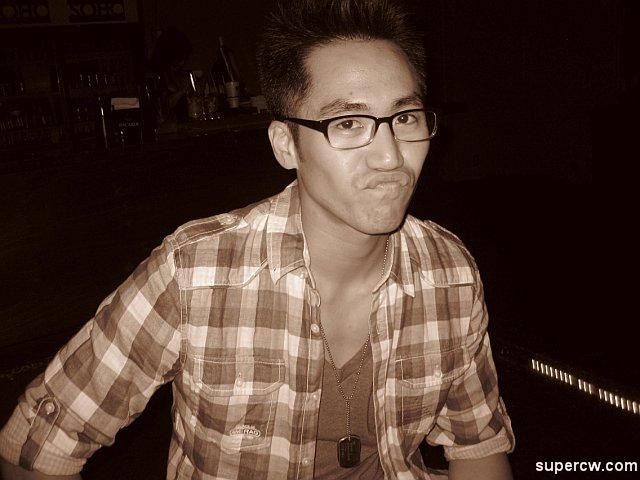 at the time of this photo i was still tripping on those shades. even though it's been like a year with them and they have since broken i am excited like a little kid that the inside is checkerboard. the inside is checkerboard!! do you even know what that means!??!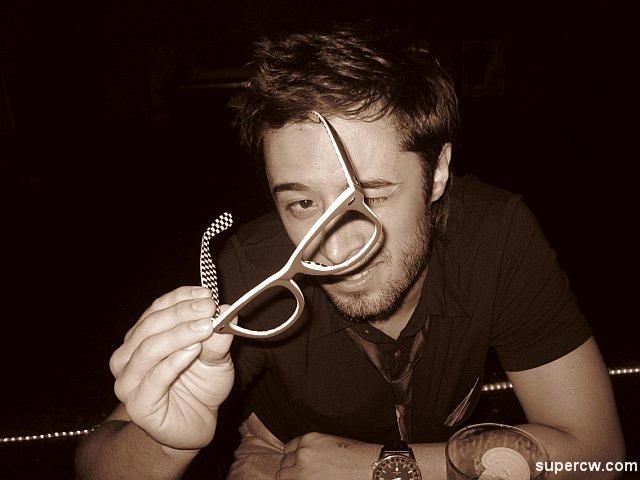 it MEANS…. that YOU get to see the awesome. nobody else.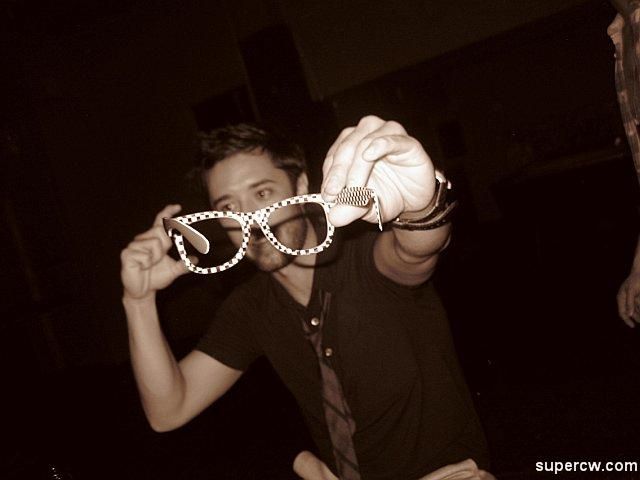 this was a wednesday a few weeks ago. at soho. we were the first ones in the door at acid wash. but lovelies were close behind us. acid wash for life.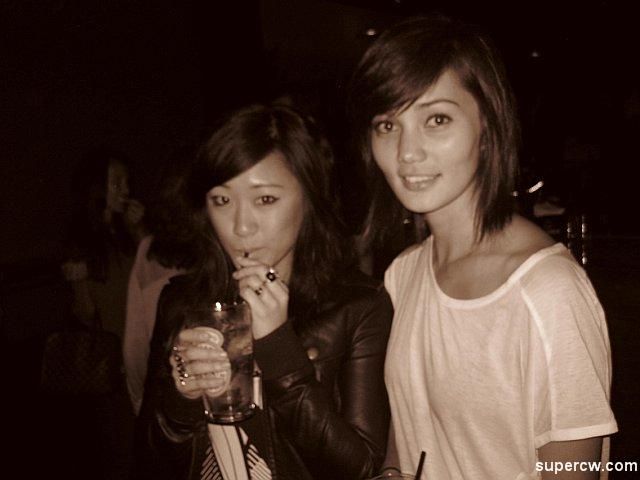 wednesday lately is also next door. broadcast! don't sleep, it's one of my favorite growing weeklies right now. they have bands and cheap drinks and it's NEXT DOOR which is seriously one of my favorite venues to have those things.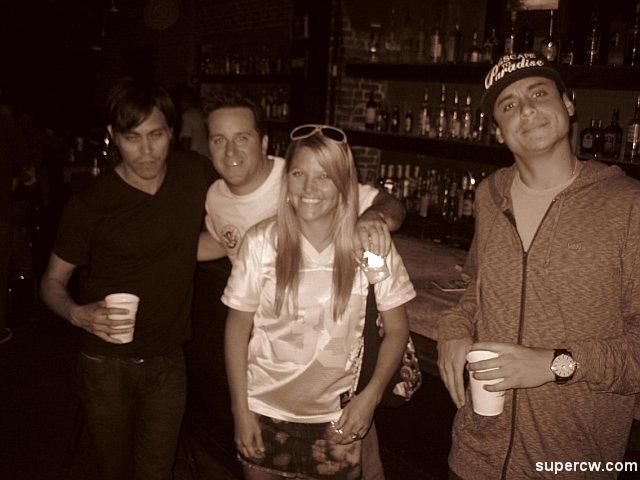 ps: i still have eskae's canon at this point. i was liking the sepia thing.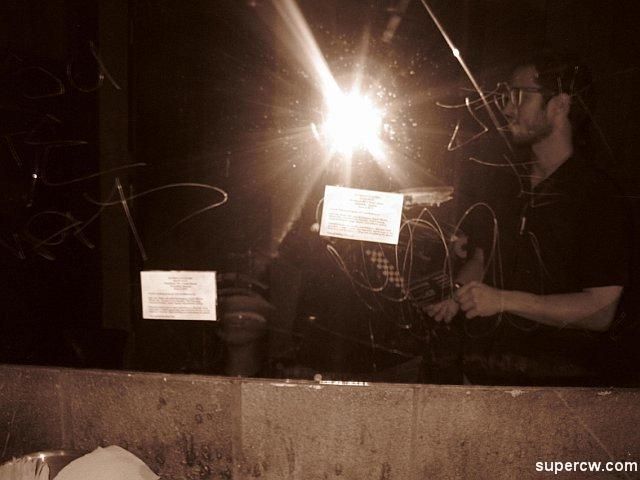 but yeah, BROADCAST!! i love this event. every wednesday and BAM! killer bands. and don't get me started on dj cape cod. dude is like honolulu's very own computer genius math wiz girl talk. no matter what sort of music you love you will love him. trust.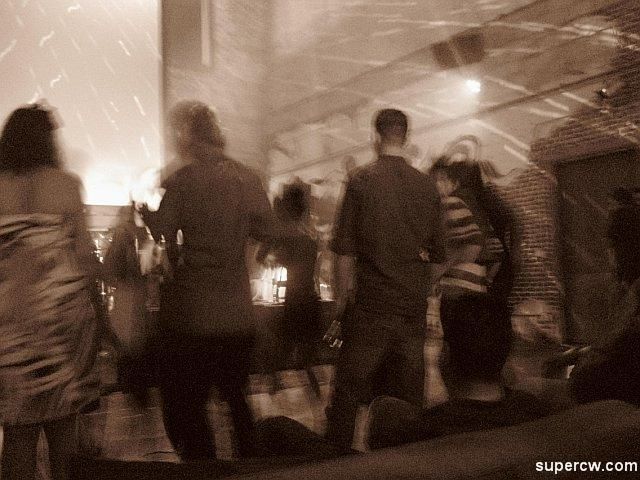 also been spending some time here. i can't not.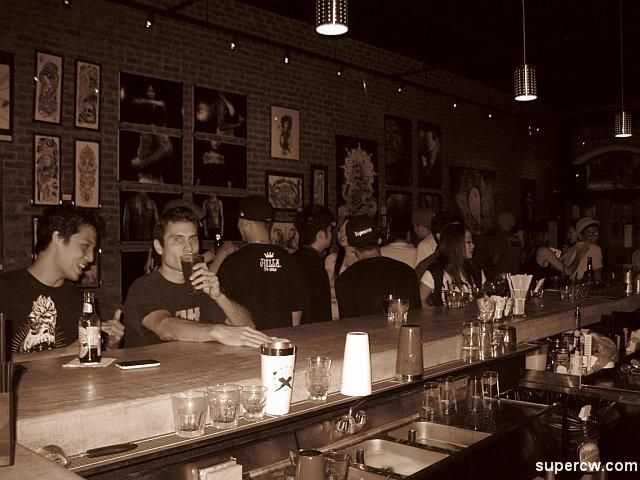 this night was also a wednesday. i just happened to pop in and EVERYONE was in there. like everyone. manifest is the best in-between spot but holy shite they can hold it down when they want to. try to get in there sometimes. it's, like totally impossible. it's cause they keep it clean with a good amount of people and you never feel suffocated. genius.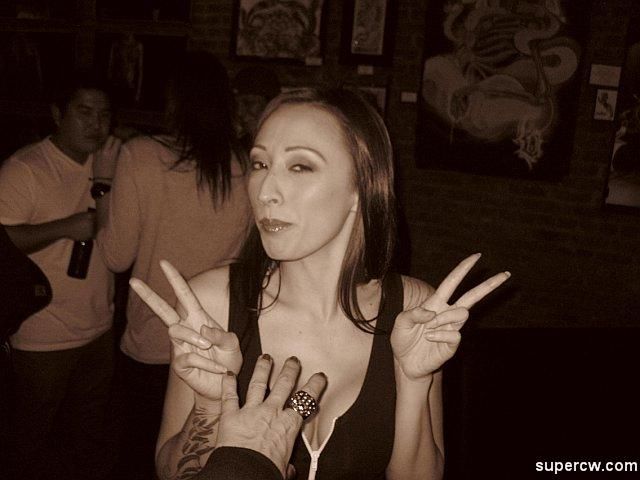 same night. see? everyone. maka included.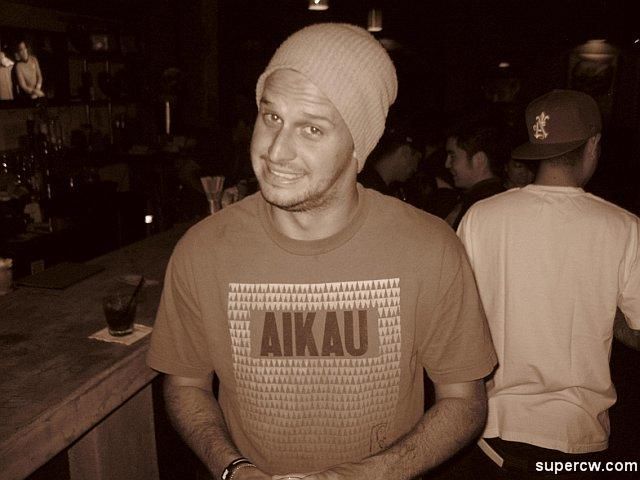 i was like "MIKEY WHAT?!!? are you LOST? this is chinatown bruhhh." (obviously kidding tho).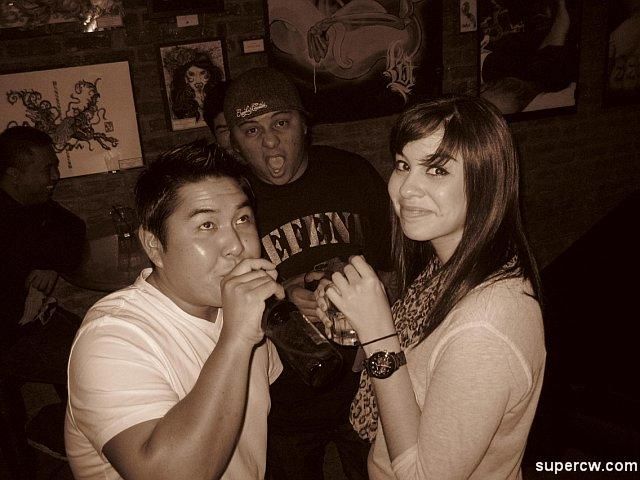 i wasn't kidding when i said it to yosh though. WHEN is the last time you saw yosh in chinatown? wait wait wait, i got an idea. how about yosh OPEN A SPOT in chinatown? then you would totally have it all. three bars, what's a fourth? come aaaaaan. (also: hi blaise! happy ten yearsssssss).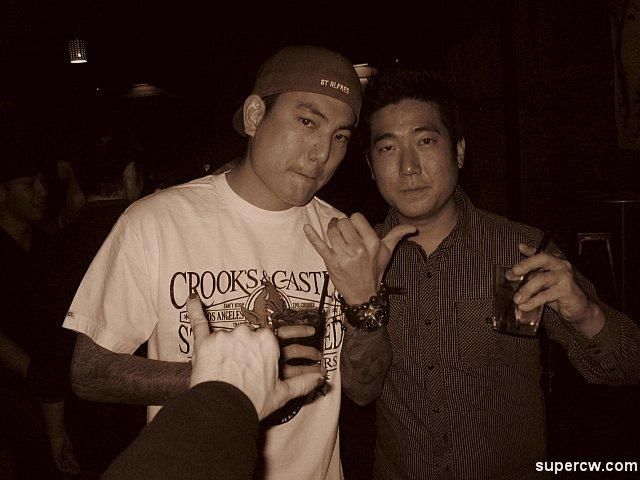 what else. oh! i went to hard rock cafe. now that brought back some memories lemmetellyou.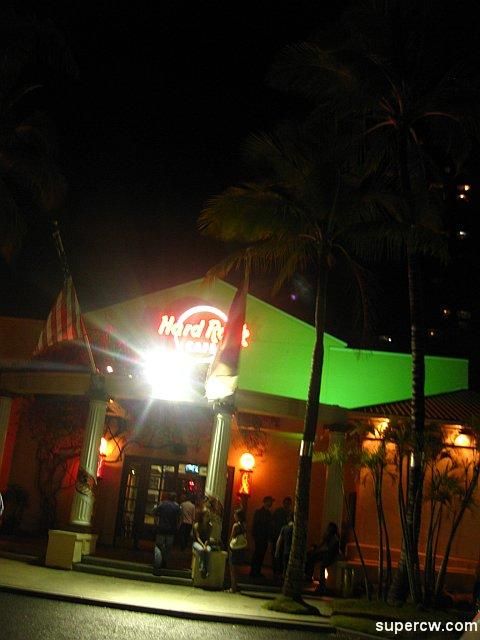 but we're all older now. working adults. not working young adults that are lurking barely legals. now we're doing things like judging the battle of the bands.
and just so you know, i definitely took it very seriously. and it was an honor to do it. i was trippin on the gift bag they gave us, totally had a really nice HRC glass, pin, and DRUM STICKS!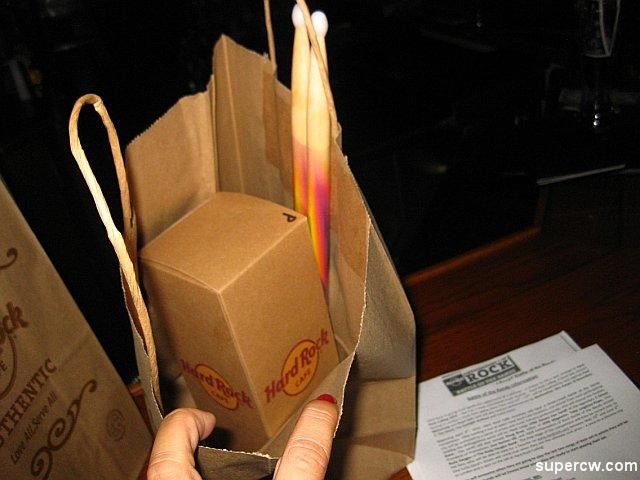 and if you want to talk about a lady who needs no introduction, here is the lovely michelle shockley from KPOI who gave me THE most amazing introduction i might have ever gotten. i wish i had discovered the video setting on eskae's camera for that moment.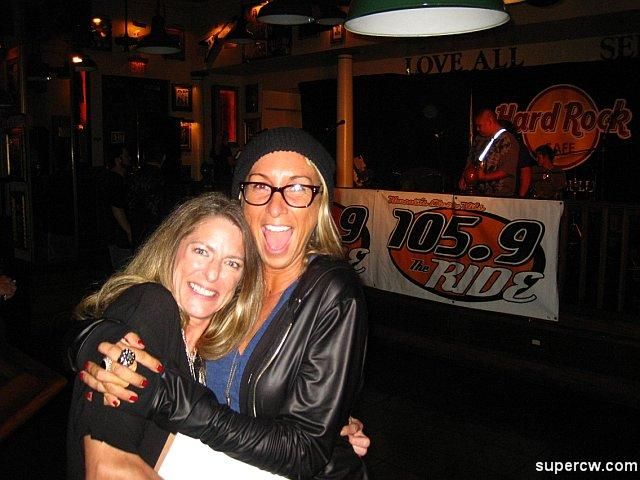 derek saygousa whose name i will never be able to spell correctly. he has a fishing blog! and it's called balls deep fishing! i can't make this stuff up! proof.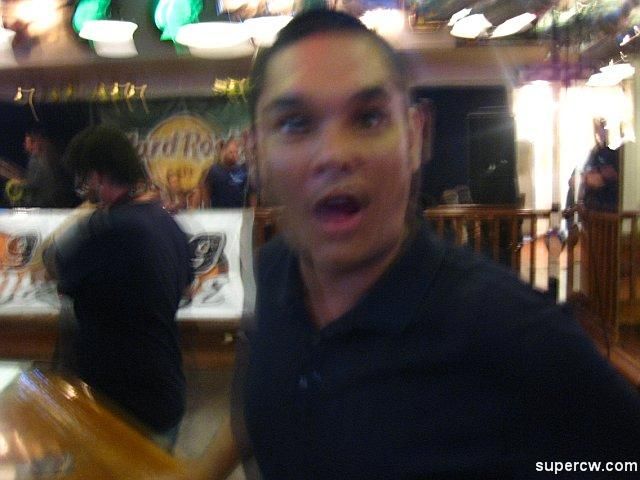 i bumped into fil slash but he gave me MAJOR scoldings when i called him that. he doesn't go by that anymore. so just a heads up if you see him. call him….. phil.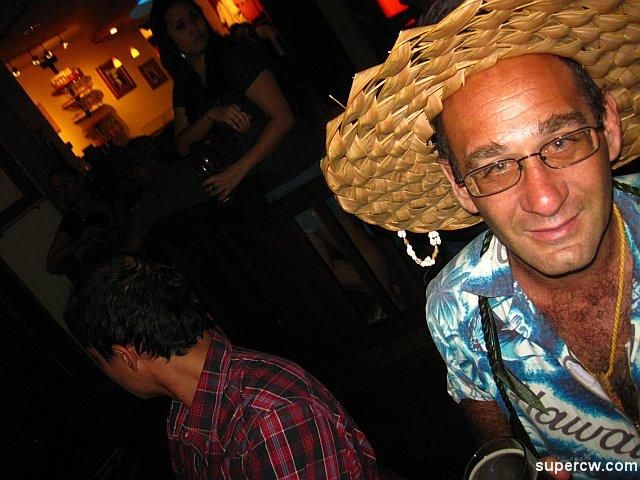 i was with travis tonight. he has the best quips ever. you gotta hang out with him, funniest kid ever i swear. he was laughing at my "serious judging spectacles" and saying that they made me look like "serious battle of the bands judge"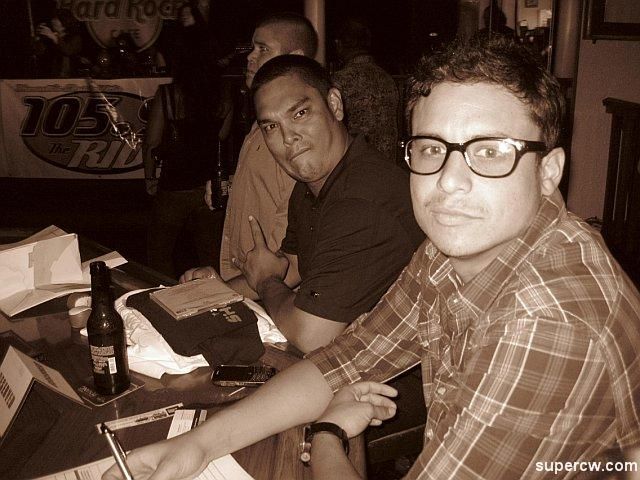 then we saw our old co-worker devon nakoba, who's pretty much the most famous guy in hawaii ever.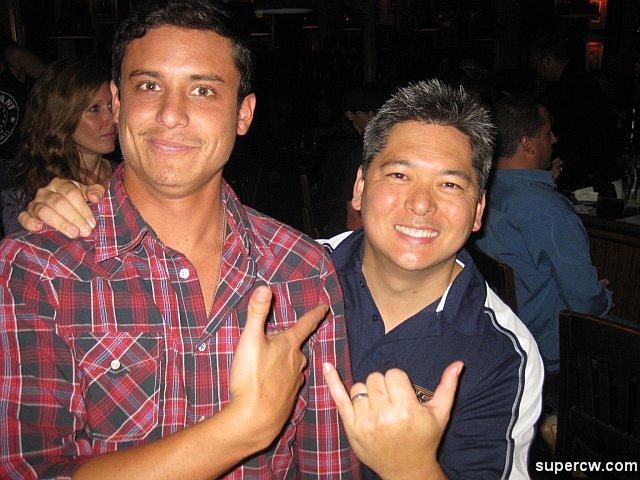 then i sat and marveled at the talent that's happening in this town. all the bands were good, like SUPER good. i was honestly a little taken back. not like i was expecting shitty music, but it's obvious that i don't get out much.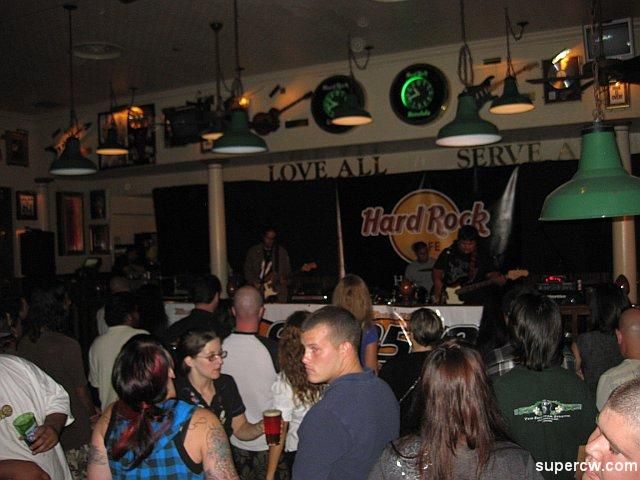 that night we went from one crowded room at one end of waikiki to another crowded room at the other end of waikiki. LULU'S! for the FLUX magazine party!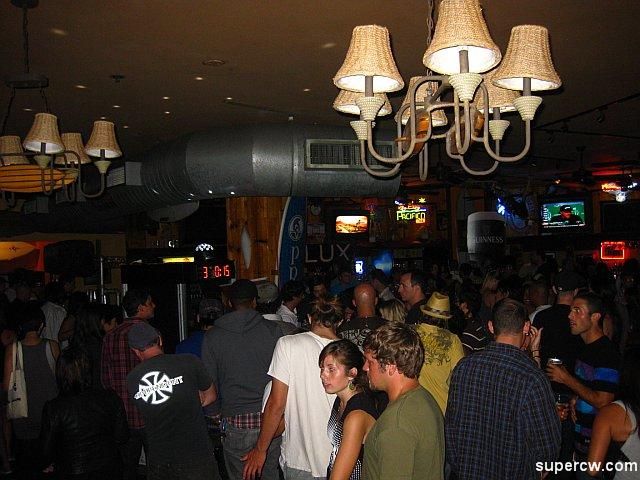 what a crowd too. all the indie kids mixed with all the surfer kids mixed with whatever tourists mixed with models mixed with TRAVIS MAKING ART.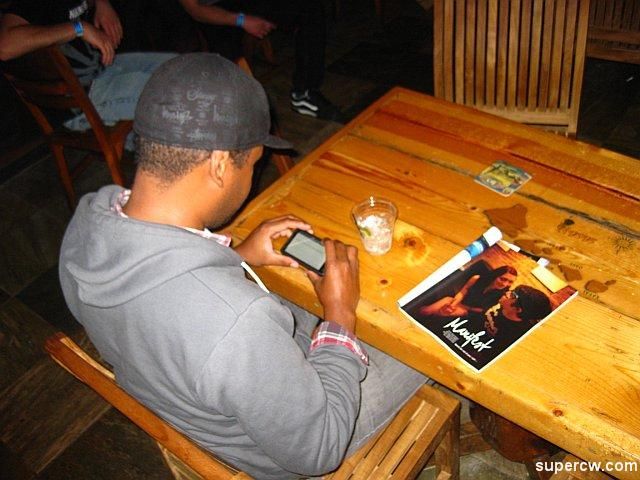 see?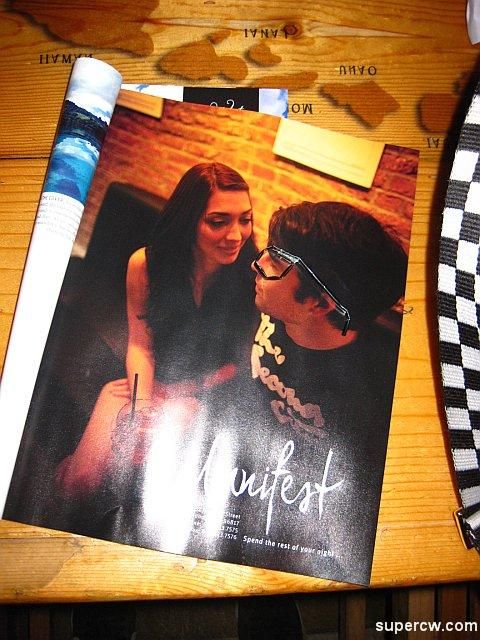 i got super-scooped by keany. nah, fck it. i been scooped by everyone this past month. ya'll go on. i lurk you hardcore on facebook. i still say keany needs a website tho. at least a tumblr. come aaaaaaan.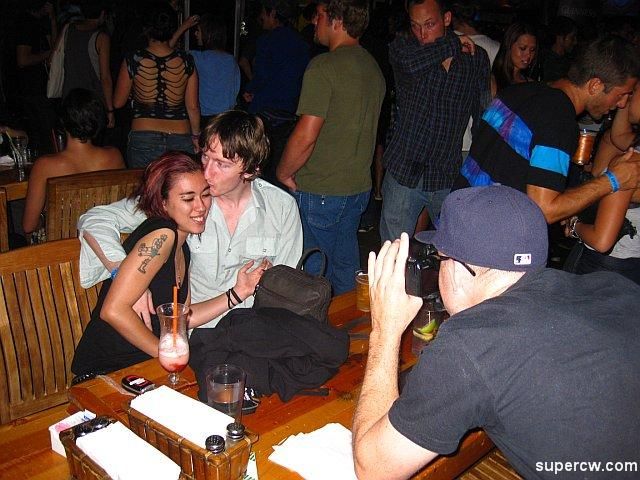 then i realized that i perhaps have been working too much. i saw marina here and didn't recognize her in normal clothes. the only times i've seen her in 2010 she's been in a grey goose polo shirt making drinks.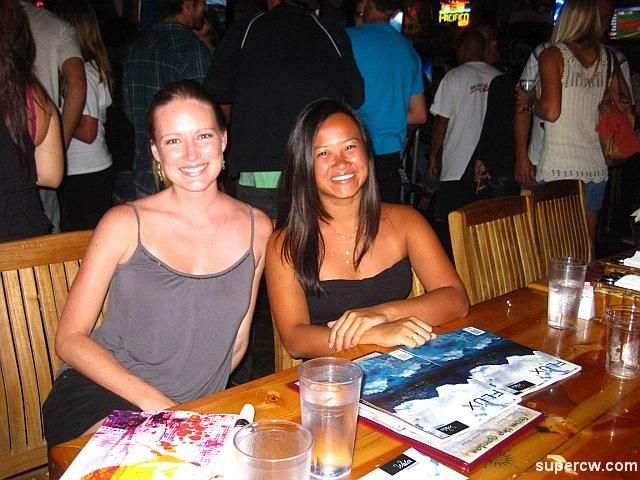 if there's live music there's jordan. HI JORDAN!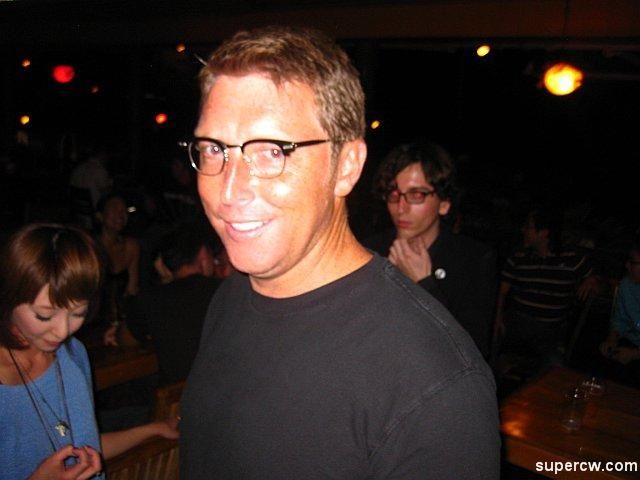 the live music? um. GRLFRNDS! yep they're still killing it. there's alex. a GRLFRND. with … his girlfriend.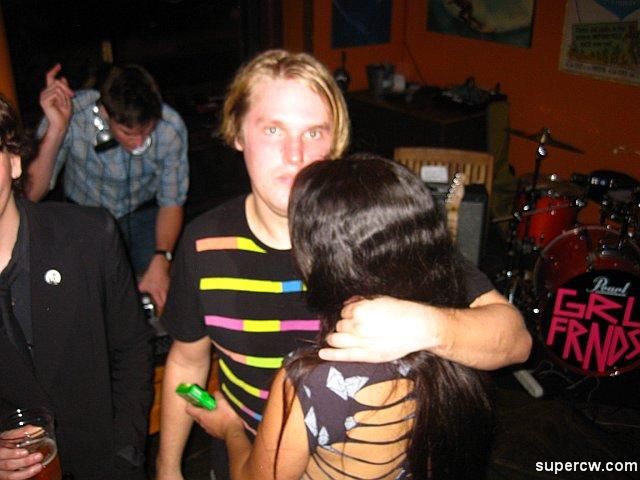 i told everyone about aly's garage sales at fresh cafe in my column last week and got more response than i have ever gotten from a column to date. aly, when is the next one babe? we gotta knowwww.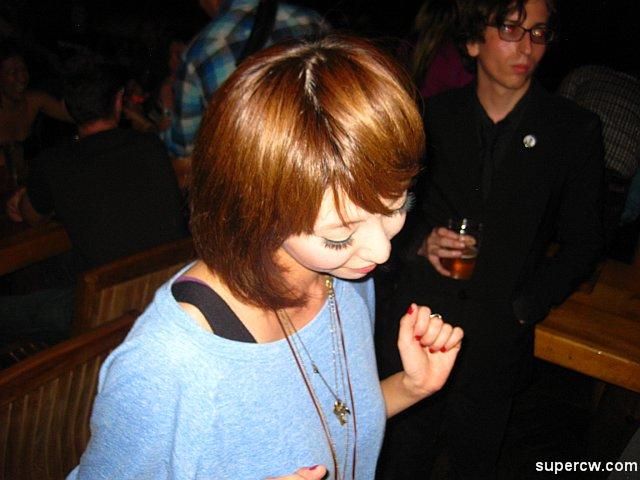 meanwhile… FLUX had a MONEY MACHINE!!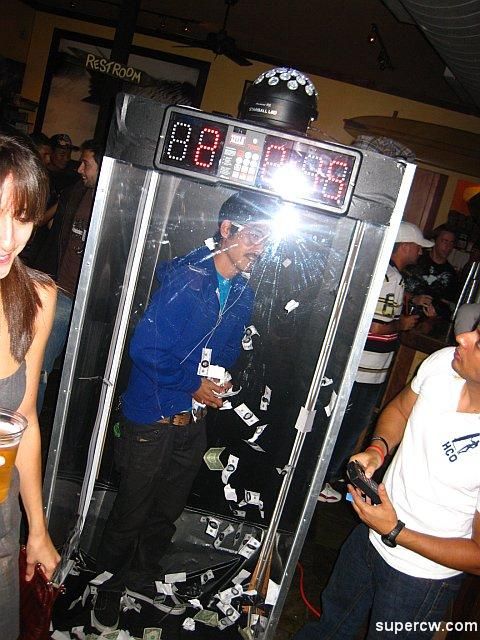 people would win real dollars but they didn't realize some of the fake dollars had super wicked prizes on them. i wanted so bad to grab all of the ones laying around. i could have gotten myself a sweet surfbaord or ipod.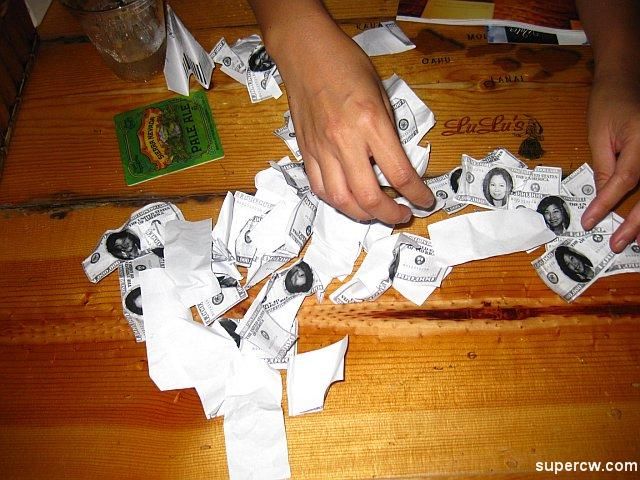 ilona is such a badass. such a hot badass.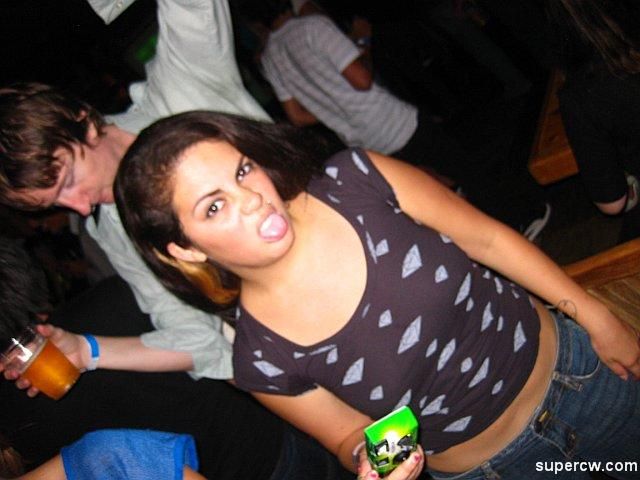 and DEEEJAY CAPE CODDDDDD!!!! please go see this guy where ever he is playing next. OH! he's playing tonight at next door. (GO!)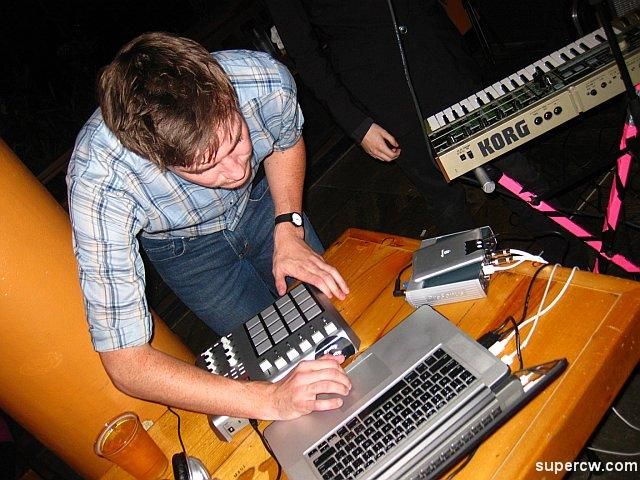 we danced like ross jackson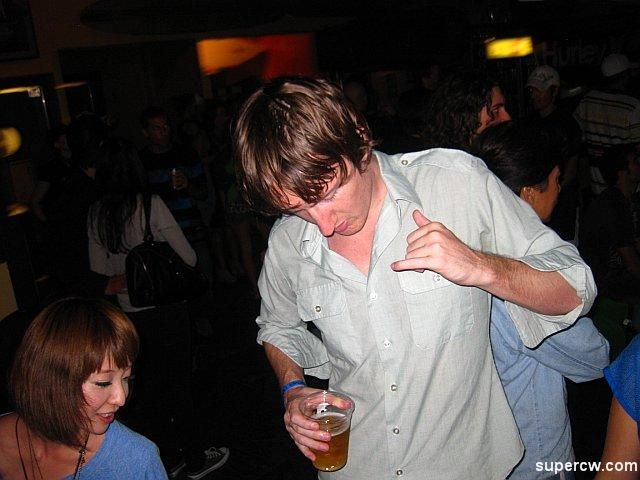 and smiled like ryan lau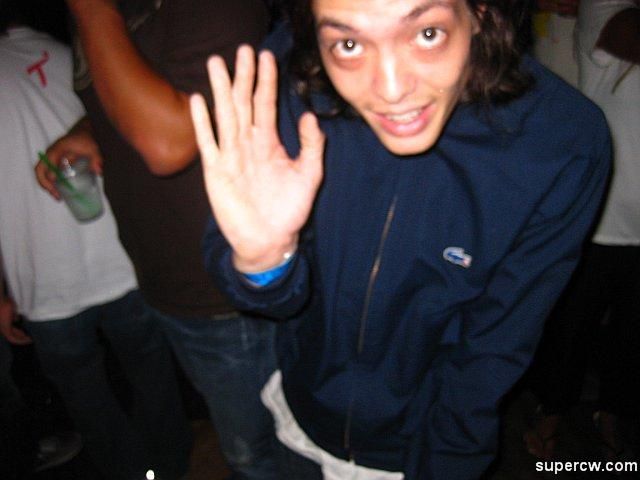 and superhot like supermodelartist nicole naone pretending to be awkward but still being superhot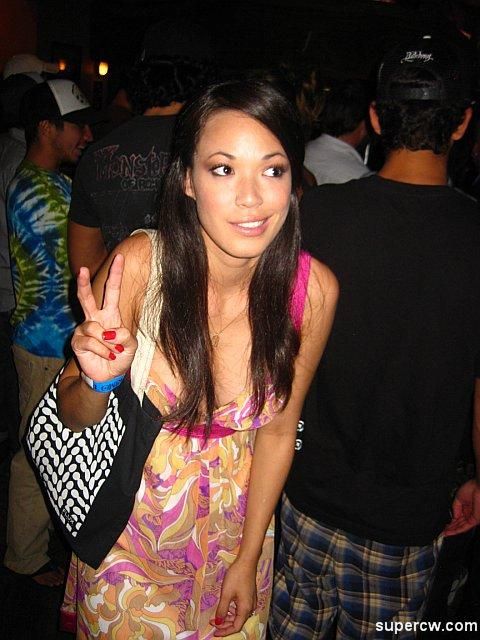 but wait, cause if you want to talk about awkward superhot supermodels, i mean… we can. the end of the runway for that fashion show kind of did that.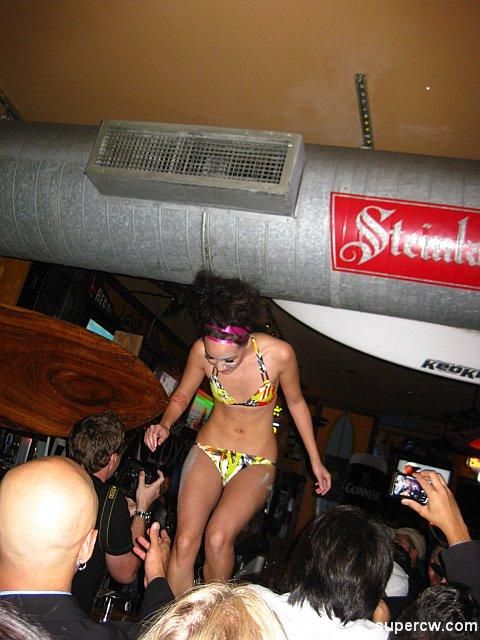 lisa yamada you friggin genius. your parties are always so FUN. how do you do it and continue to be original? nevermind. i don't want to know. just do your thing, please. and always invite me.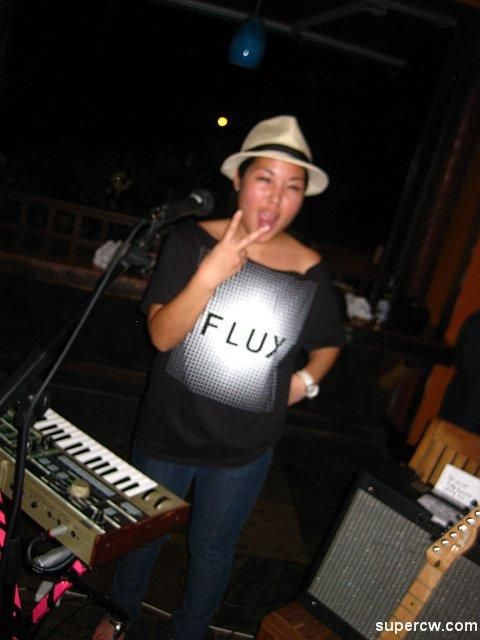 and ps: that fashion show wasn't THAT awkward.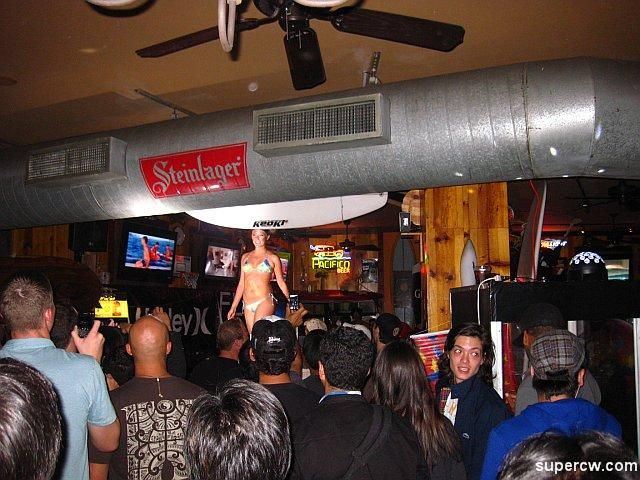 just sometimes. and hello, to whoever was boo'ing the male models? kill yourself.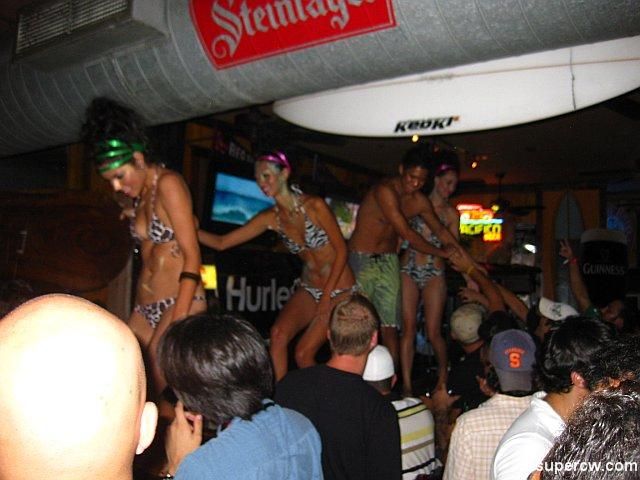 ALSO! Ryan Matsumoto. you know him right? hawaiian ryan? been a huge deal in hawaii since birth? OMG DO YOU KNOW WHAT HE DOES NOW?!?!! besides crack you up on da bomb morning show sometimes? um. video. he makes videos of things. who saw his video from this? anyone? here, i'll link it but i'm not sure you can see if you're not on facebook (WHY are you not on facebook?). just oh my god. (oh wait! it's on vimeo. now you all can see. you have to see.)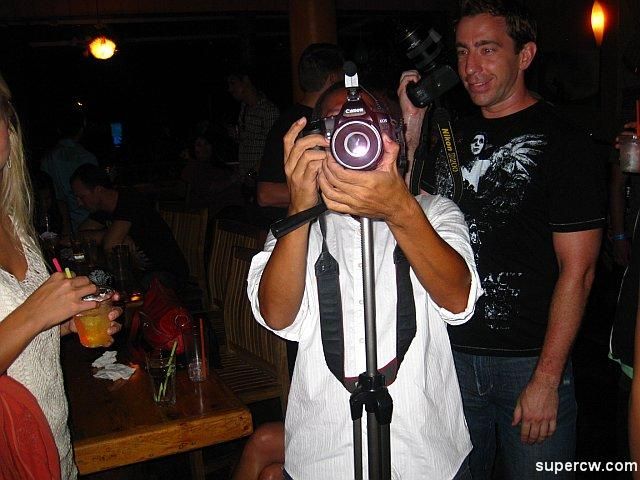 don't think that cash machine wasn't the raddest thing ever too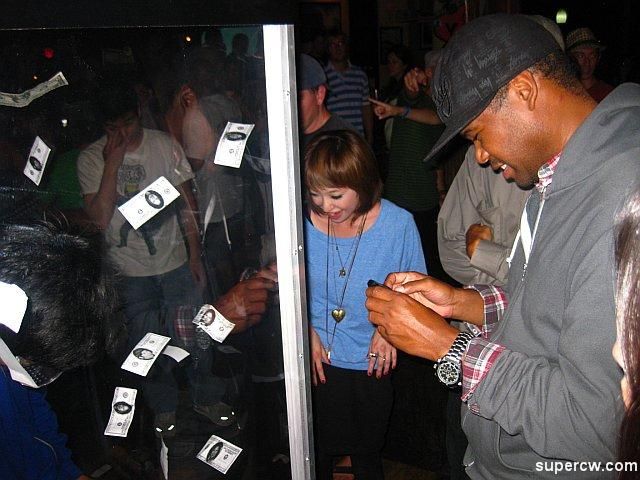 oh. i posted that earlier shot of ryan lau all blurry cause i thought it was the only one i had. turns out it's not. rad.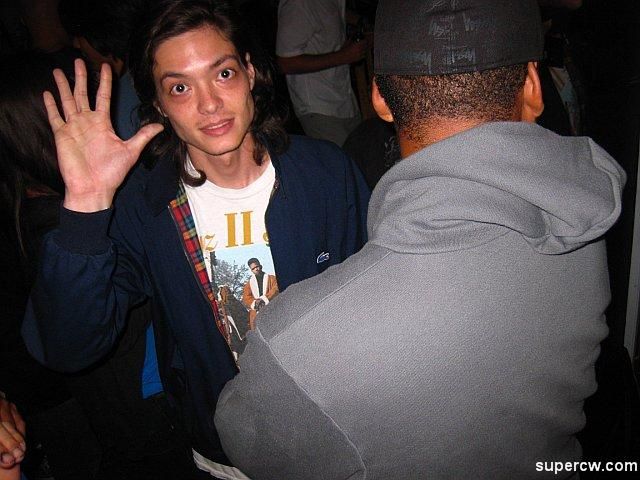 shane curtis! he was ben's hand double on LOST. not his only claim to fame but my favorite one to mention :)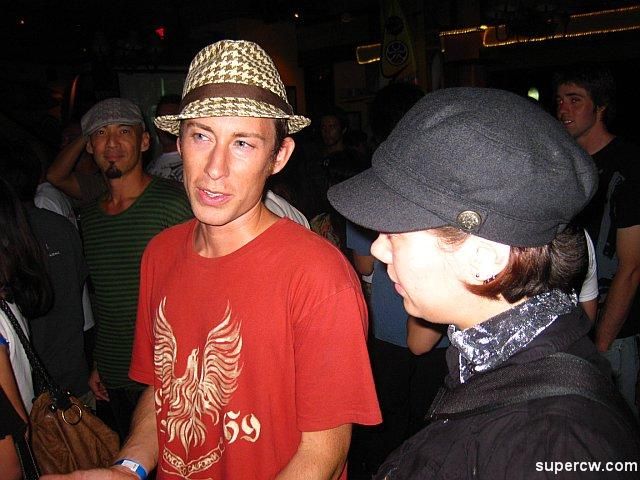 who wouldn't love the photo op of this guy in this thing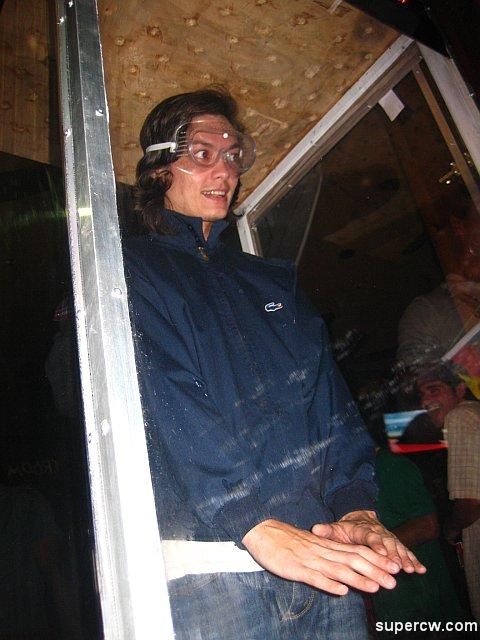 gotta love his technique too. i need to remember to ask him if it worked.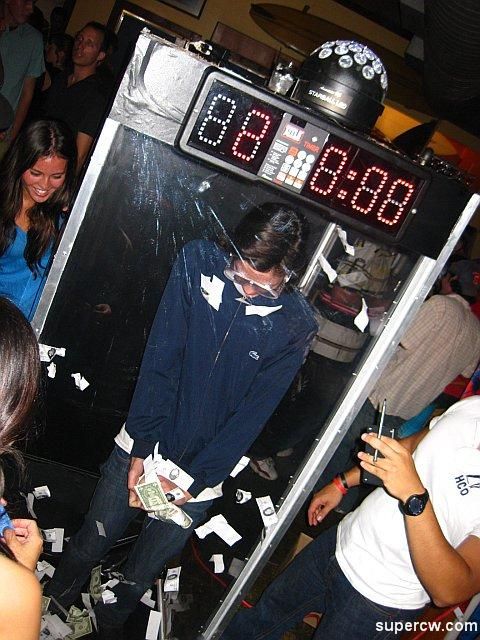 and yes, GRLFRNDS rocked it.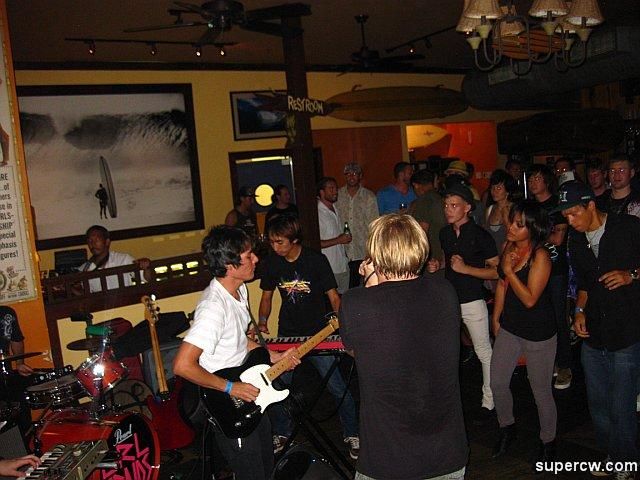 and yes, jessica made the cash thing look GOOOOOOD.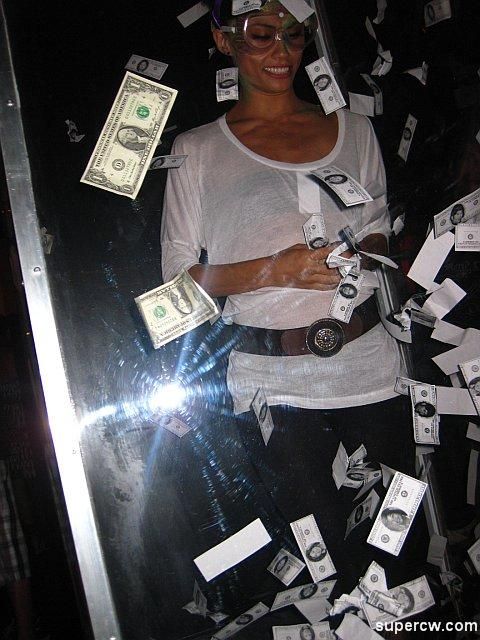 THEN oh my god next door.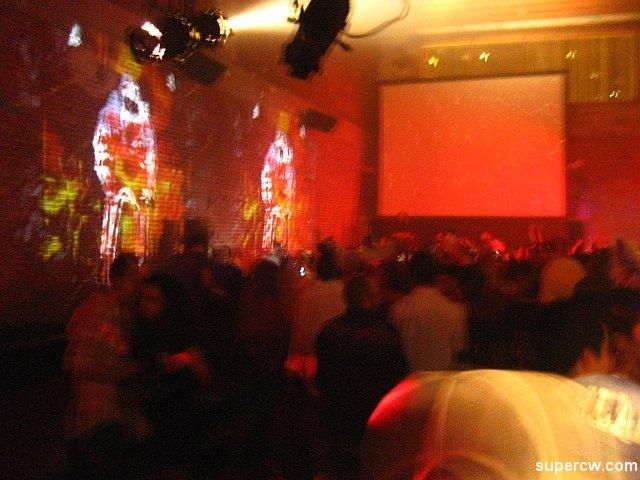 this was a saturday last month too. willis is doing a monthly there now.  for house music. it's mostly him and his asylum residents that are playing music, but trust me the public is totally getting something special. they have been practicing. a LOT. and doing genius things with music. i saw it with my own eyes – the reactions of people that came in there tonight who didn't know them really. they were SUPER impressed. nice work bruh.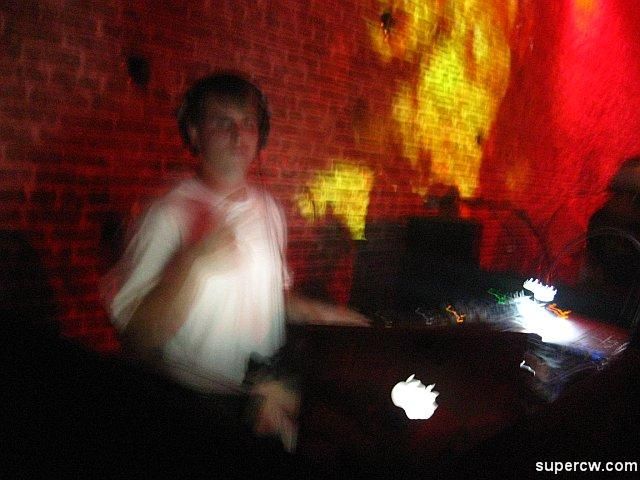 i had a sound and lighting dry run at the superspecialamazinglifechanging event i did for that famous person tonight so i remember coming through really late and feeling like i was walking in to a dream.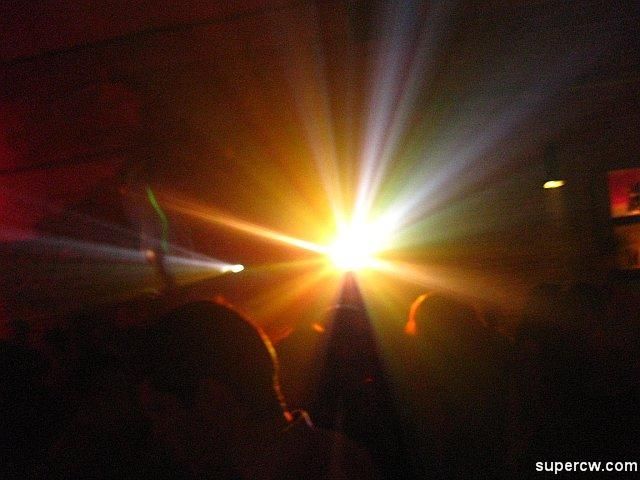 i can't remember the guy that did the projection but he will always be there for these. he is GIFTED too and obviously on my whole tip about how killer using projection at any event really is.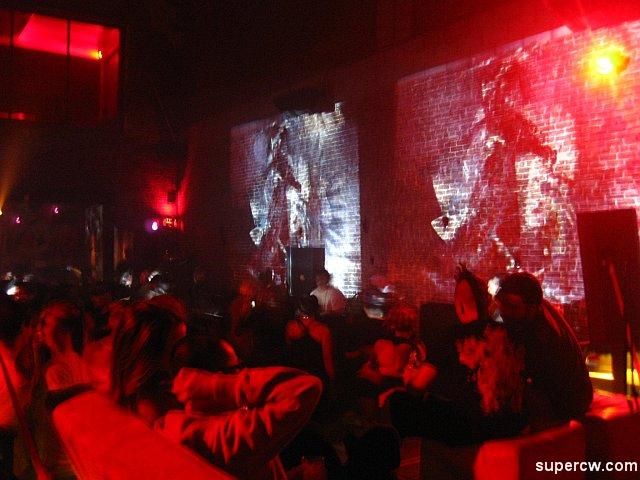 i got to meet and say hi to friggin sugirumn who just might be one of the most famous people from japan i've ever said hi to. and i owe it all to darren zane (thank you thank you thank you).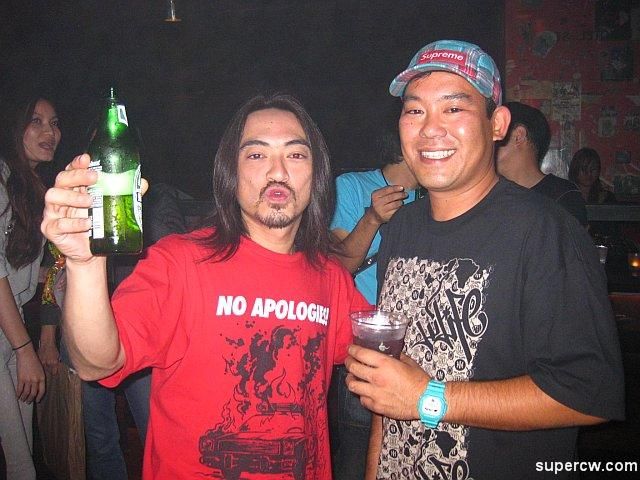 and then i had a conversation with chris kahunahana about all the murals that dave choe did in next door and how much i missed them. then he showed me this.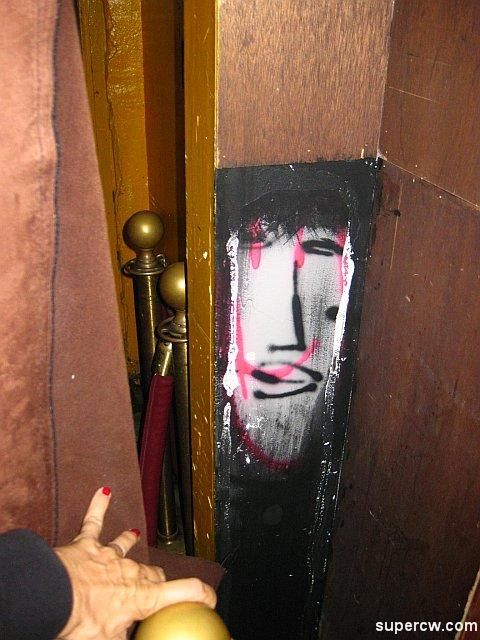 then life as i knew it was so fcking good.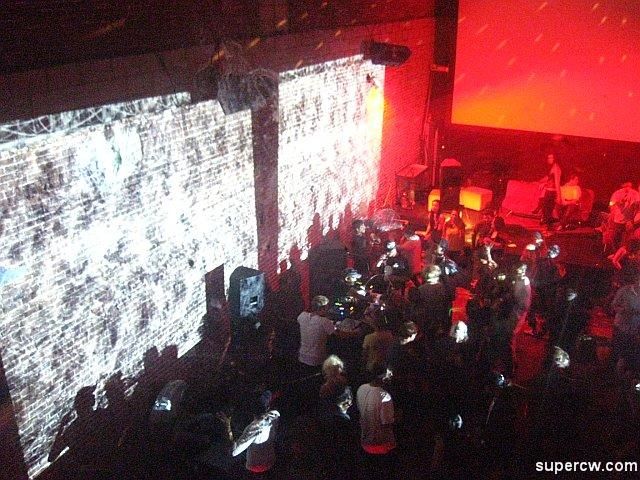 then it was the Big Day. the day that i will probably never really talk about here on this blog. maybe. it depends. it started like this though. i wish you knew what this means. trust me, it's a big deal.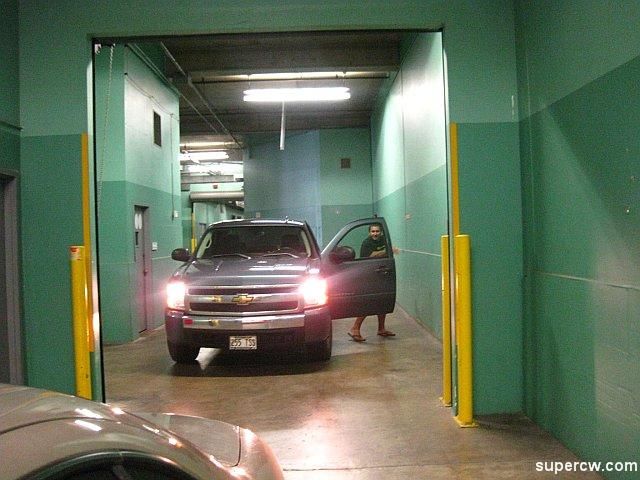 then i gave eskae his camera back. and he popped off some shite that will probably put us both in jail. the only one i can really show you is this one. and this wasn't even the end of his set.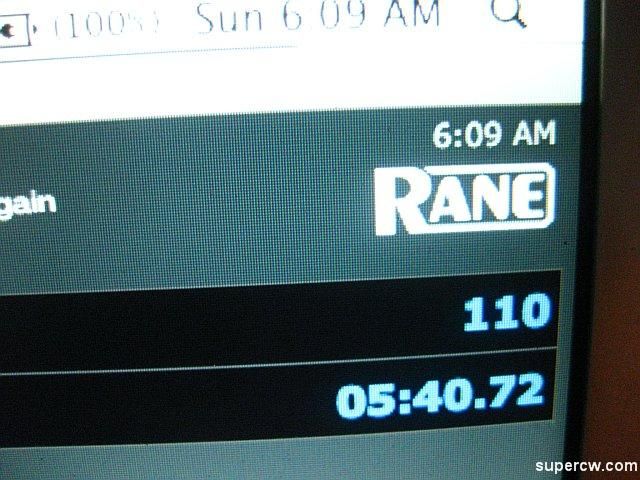 all i can say is… these mountains. they're magic. and now they mean more to me than anything has ever meant in my life. it's hard to keep going after being a part of something so huge. it's like, what now. you know? what NOW can i POSSIBLY do that could keep me going, keep me interested, keep my challenged, passionate, excited, etc etc etc.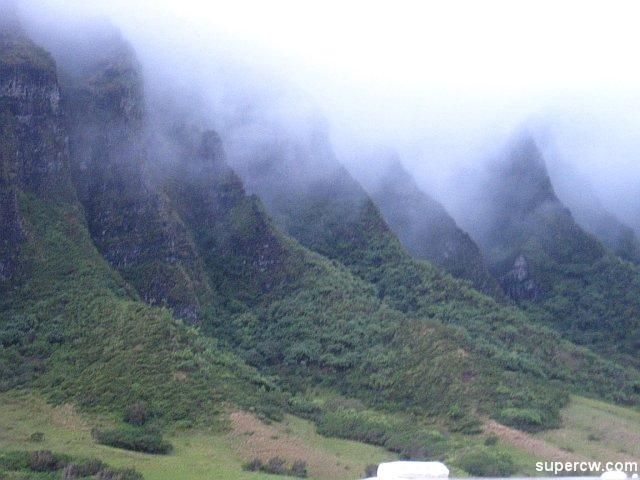 welp.
i guess getting back on track with my blog is a good start :)