WHAT is this you ask? oh i'll tell you. it's my new canon s90. a.k.a. my husband. no, i have absolutely no idea what i'm doing with it yet, all these manual settings for f-stop, aperture, flash density, p and s orbitals and such has got me quite smitten. i'll figure it out soon. bear with me (like you always have…)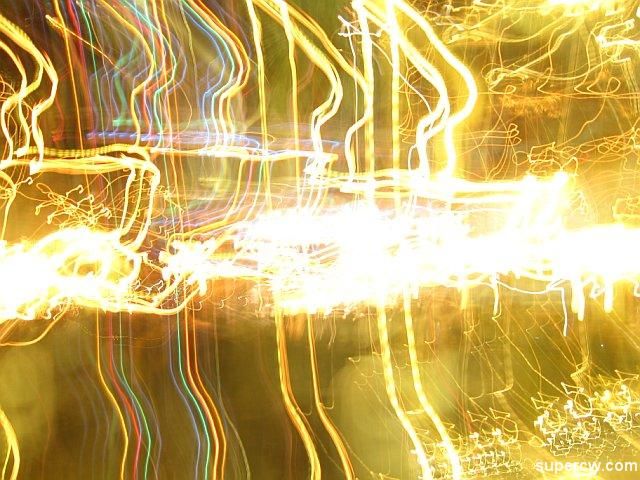 haha, poor fobby valentino had to sit there and watch me try to figure it out for like 3 hours at the Nas show last week.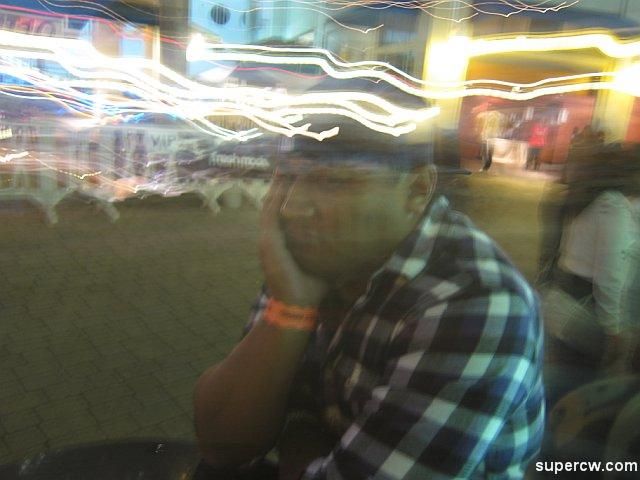 and yes i said 3 hours. i was pretty much the first person there. actually, fobby was. i was deliriously excited to see that someone ELSE is like that. he was like "ya, i'm always on time" and i was like "………..MARRY ME!!!"
then we watched the empty venue for a while…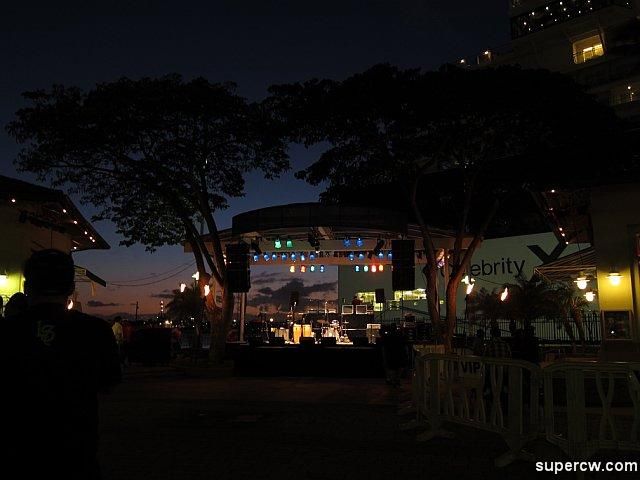 eskaewasn't too far behind. but that's cause he was one of the DJs for the event. duuuuude, i love this look on you. he was the coziest guy there too. it was c-c-c-c-c-old tonight.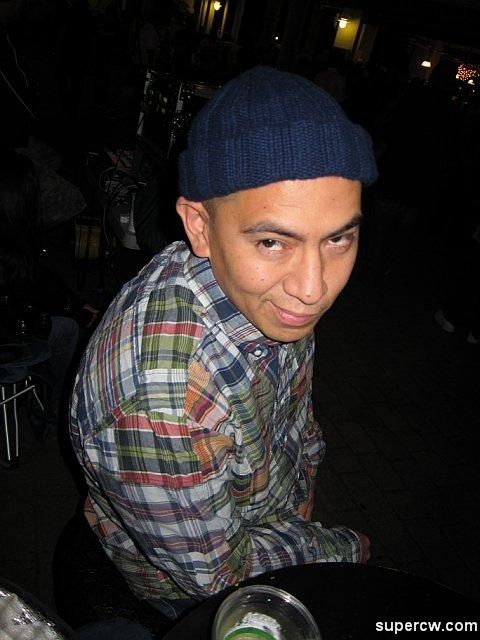 ps: sk and eskae <3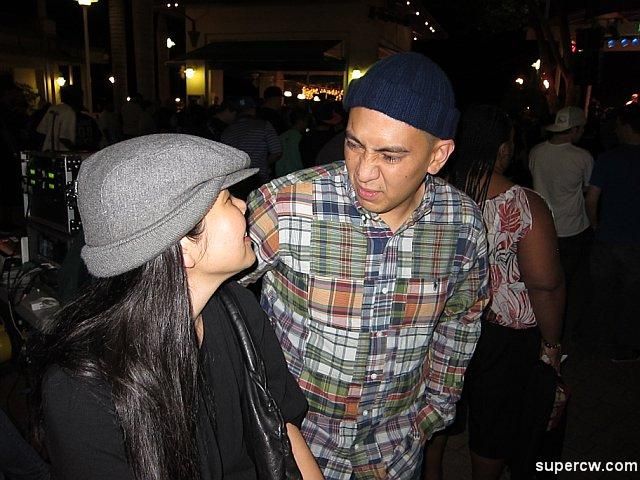 most of the pics i got were of my immediate surroundings. i am so like this when i go to a show i really want to see. just post up and don't move for hours and hours. come on, it was NAS's FIRST time in HAWAII.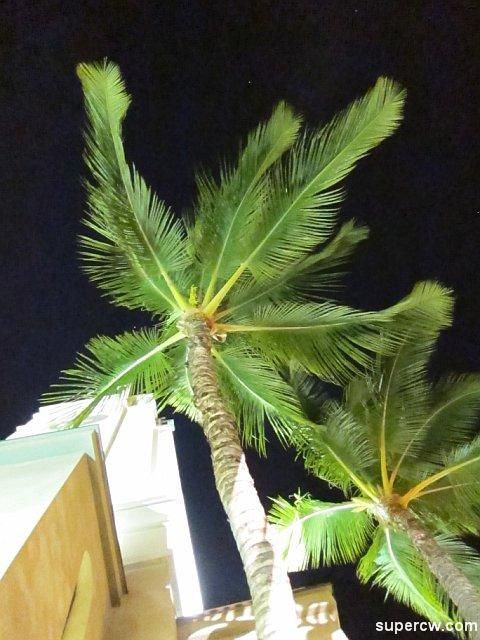 then i was cat-calling to passerbys to take pics. saw these honeys.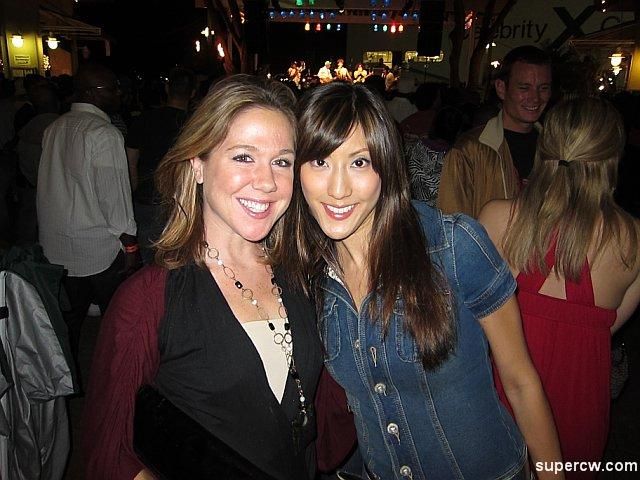 and blaine. yeah blaine!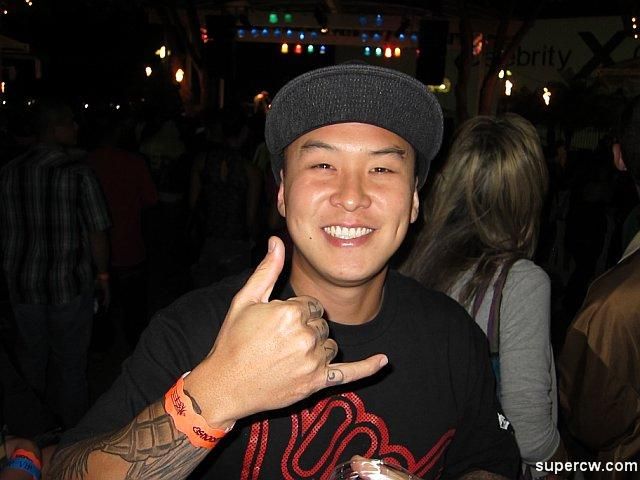 then i discovered the "nostalgic" setting on s90. i was like OMFGWTF!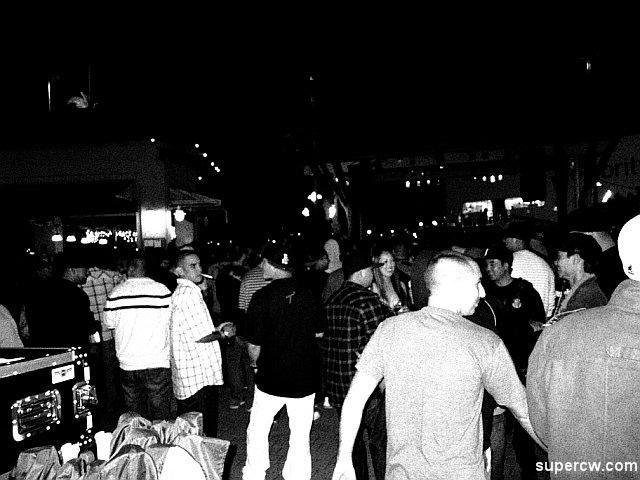 no really. that's kind of my thing. i was going a little bat-shit over it.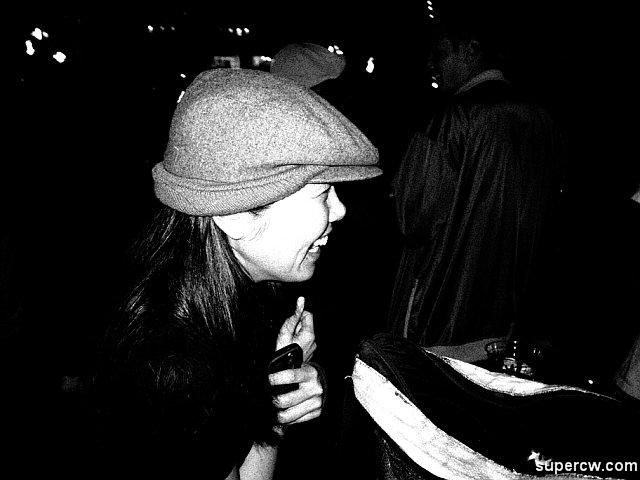 sarah honda is kind of the grease that keeps the Hawaii International Film Festival rolling. and probably my favorite person ever on twitter. except when she talks about sports – but that's my fault for not really caring about sports.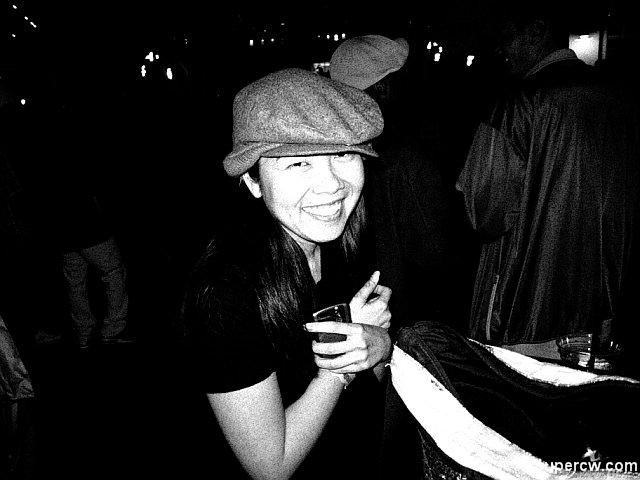 then it was the show. and the show was good.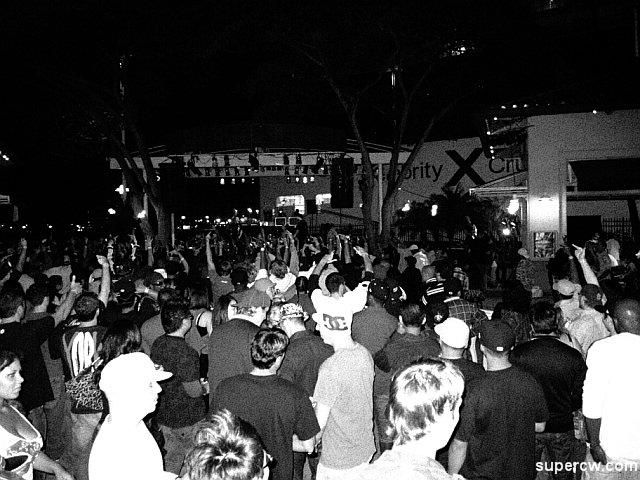 then i was like ESKAE! you got STAGE access bru. take my camera and get me some shotsssss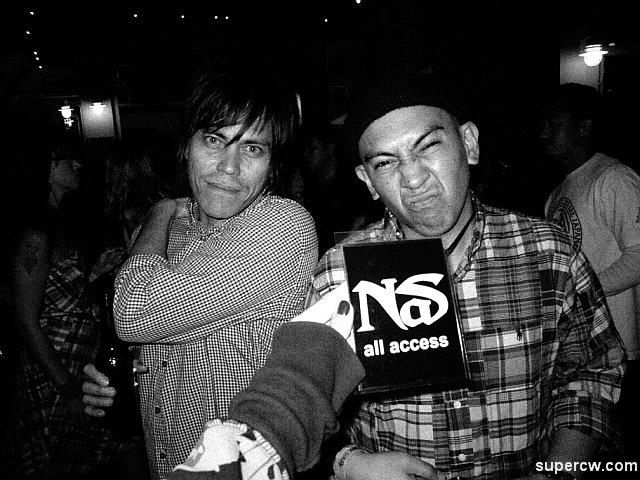 eskaecam: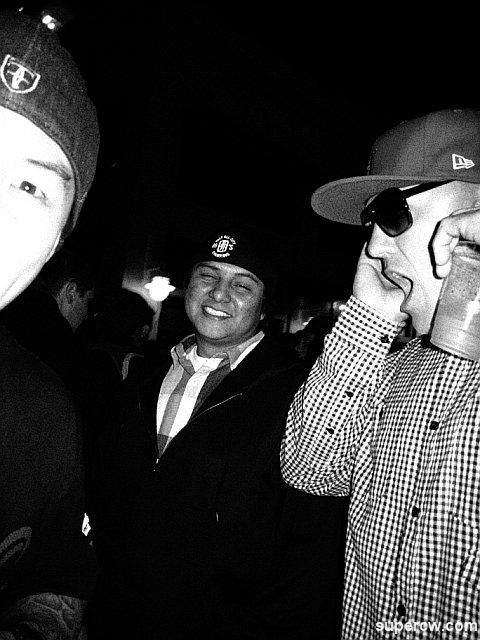 or, as i like to call it: spot the famous people….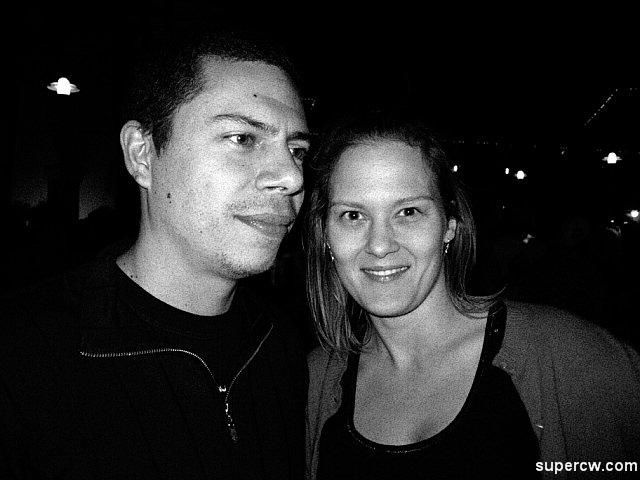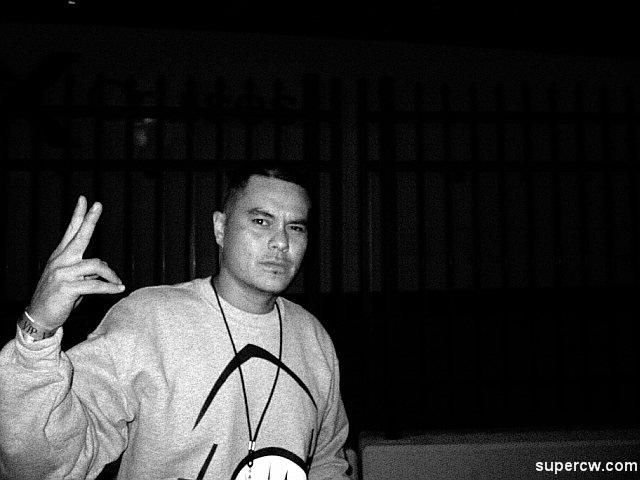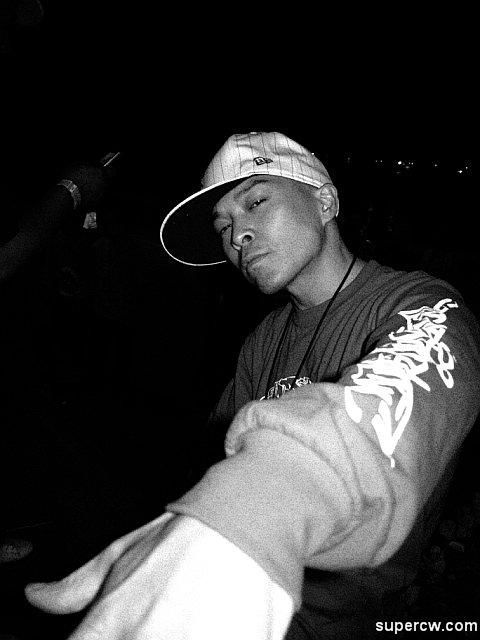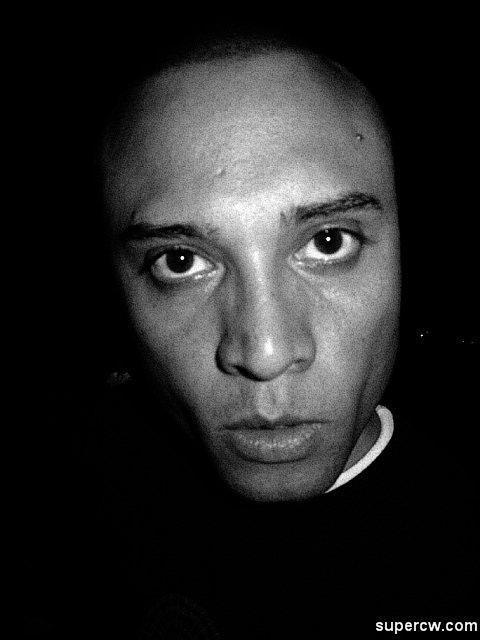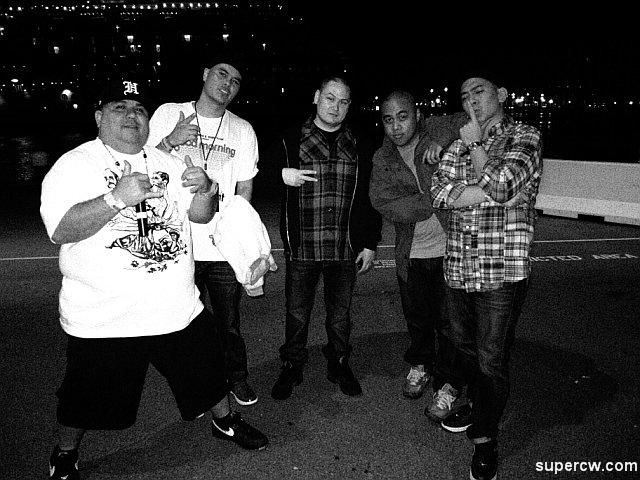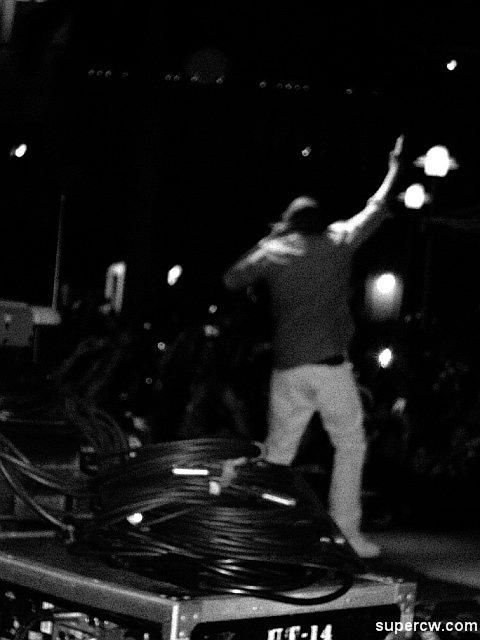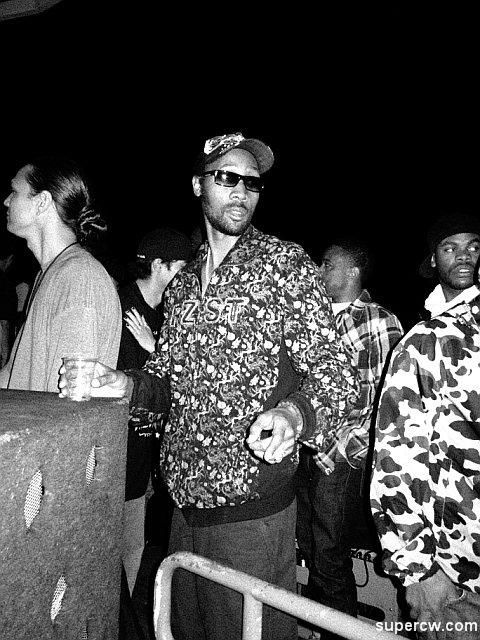 then i was testing the dashboard timer capabilities (way too) early on satuday morning with sakara of the blackwell empire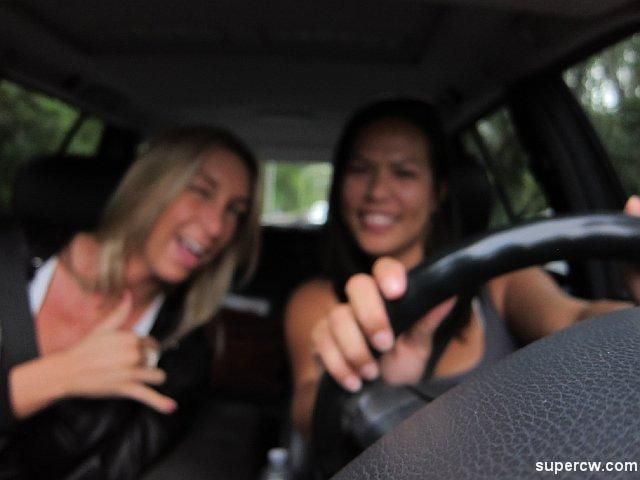 then i was testing the point and shoot at manifest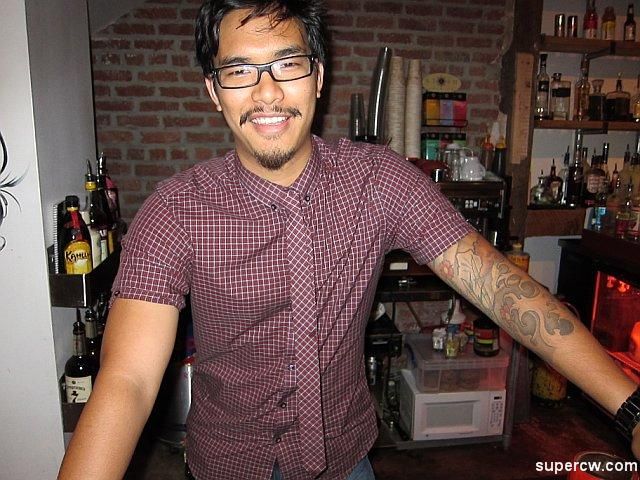 back to nostalgic, sorry. i kind of love that setting. almost as much as i love brandon's matching plaid tie/shirt thing. hipsters…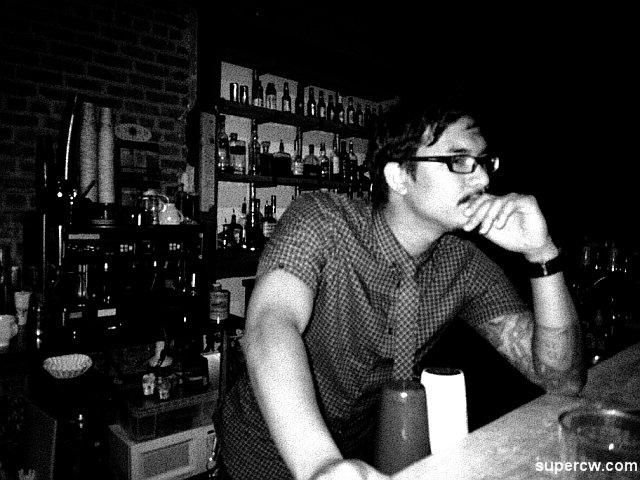 tonight was showdown in chinatown, an eventthat starts promptly at 8pm, which means coffee at 7pm at manifest. this is my regular showdown-in-chinatown-saturday thing. the event itself is every other month though – so the next one is in may. i'll remind you.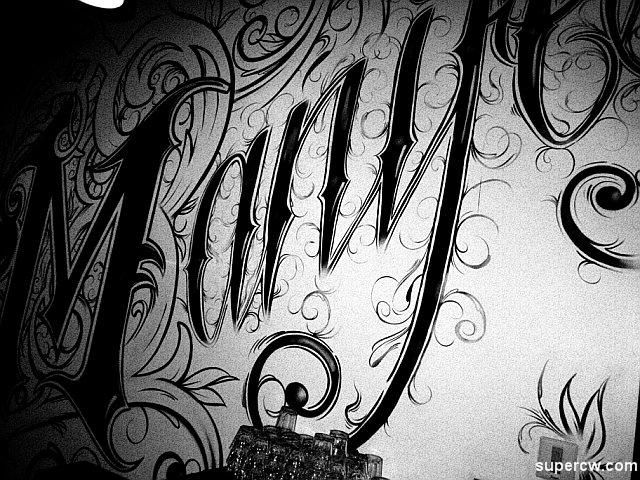 darieus legg was there. it was our showdown pre-party geniusfilmerbrain meet up. he was like "cw, you can take my picture, but just know that pretty much every pic of me on supercw.com is of me holding a drink. this will be like the first one ever without it…"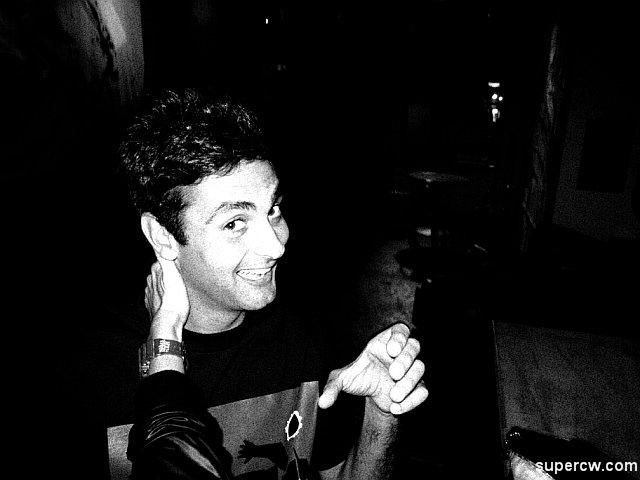 over to next door for showdown. i am still getting major kicks from jeannie's white-on-white screen prints. it's super hard to see them when it's dark, so i gotta take a photo then it shows up in my viewfinder. clubporn.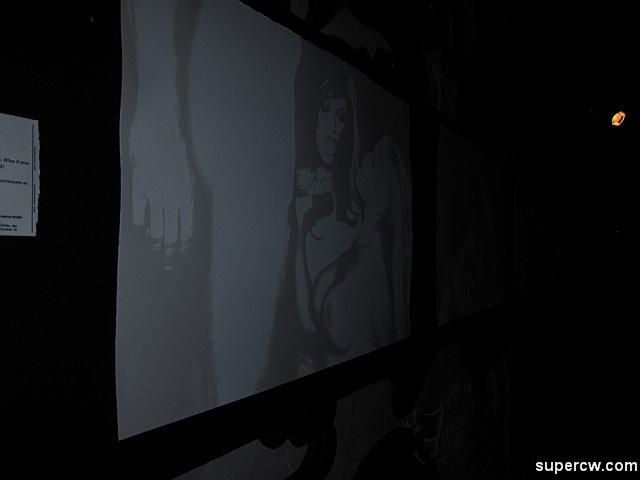 so after years of loving this event more than life itself, i got to be a judge. thanks to torry. i love you bru.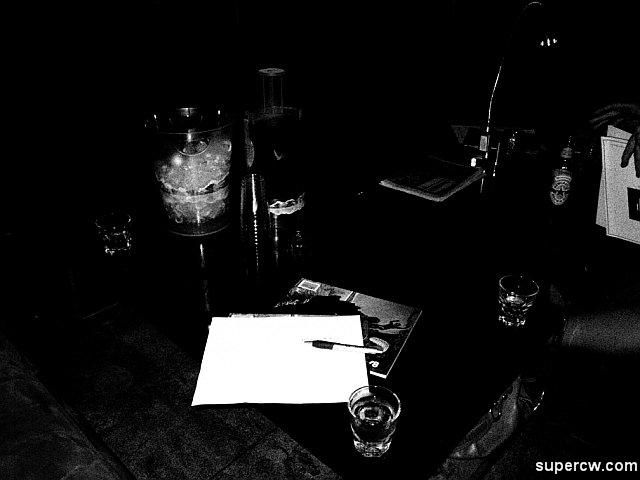 torry tukuafu and robert campbell. plaid wars, film people edition.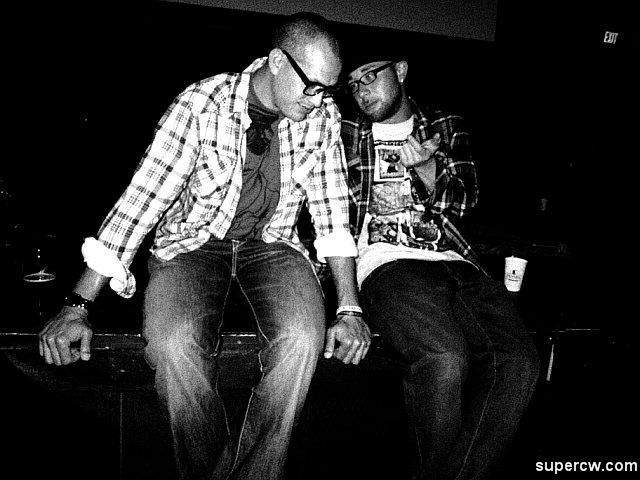 ps: this was the 3rd time i was at next door this week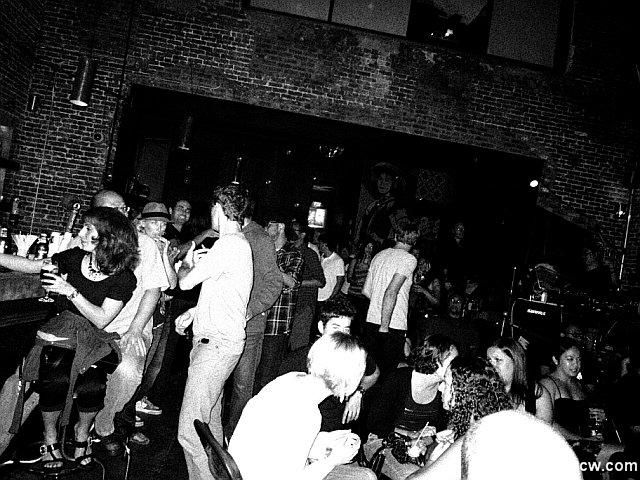 skip ahead to the winners – three toad. it was really good. the rules: theme had to be "a coincidence" and one of the mandatory props was a mousetrap. i love love LOVED the way they incorporated those things into their submission. it was pretty much awesome. and the film? starred shelby and darieus who are usually behind the camera knocking my socks off in director-form this time in actor-form AND had a guest appearance from Oliver Boe from The Jump Offs as… HIMSELF! you gotta see it.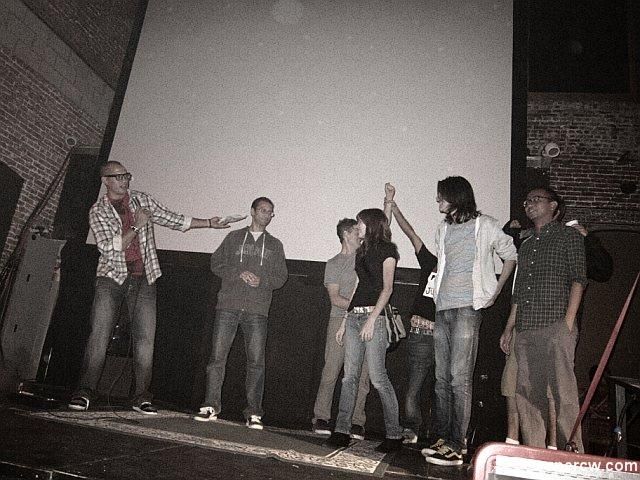 so many people said to me tonight: "I didn't realize Darieus was such a good actor!"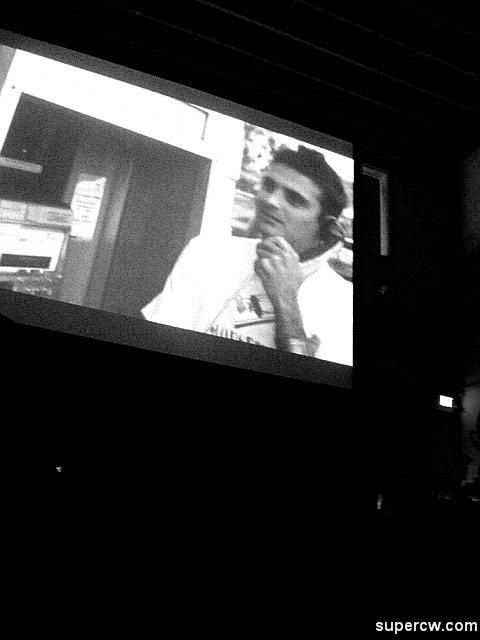 i'll tell you why i've loved showdown in chinatown from the start – it's how all these industry people on the island can show off for each other. show their peers and colleagues what they can do. most of them are working on tv shows or films or for production companies or acting in stuff or whatevs, and this is like their creative outlet.
ps: brandon spencer a.k.a. renegade filmmaker came in second place with a film he shot entirely on his iphone.
cheers to you buddy. you creative friggin awesome smarty brain dude.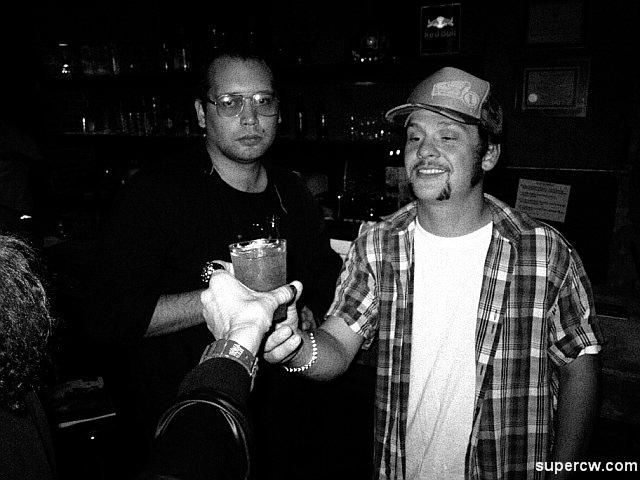 saw mark lloyd from opentable.com. ask him about wine, dude's brain is enriched with that sort of knowledge.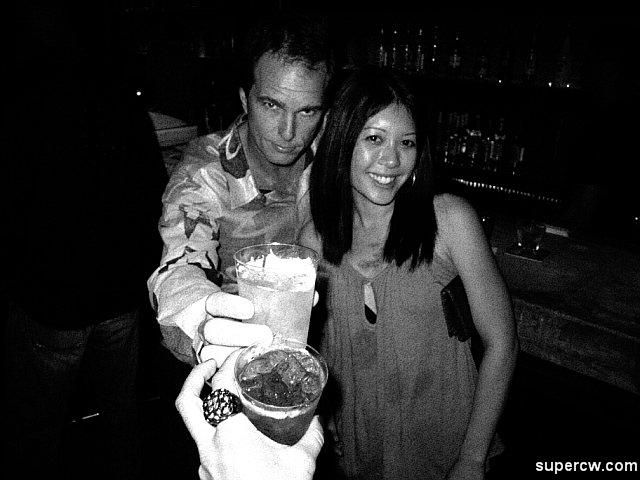 ps: most everyone was in waikiki or ward for spring break. i was totally going to check out the Hyatt for monkey bar and even paparazzi for the Nas (night)afterparty, but it was kind of too fun here. all of torry's colleagues from LOST showed up and we all talked story into the wee hours of the night. we had serious talks about going to waimanalo for the spring equinox party VIA TAXi, but that was nix'd by someone ( can't remember who) (that was probably sober) (and smart)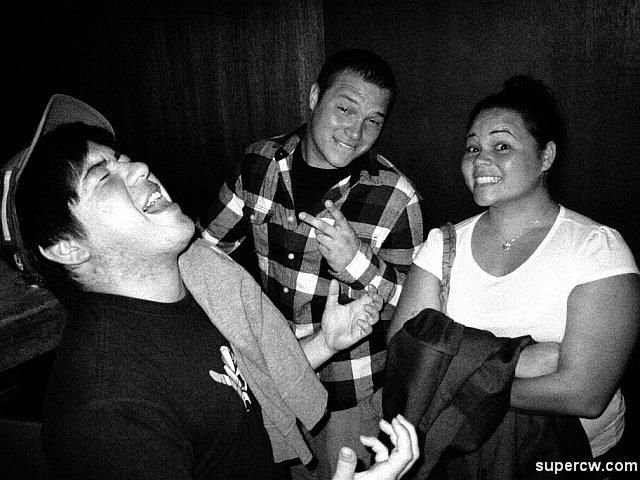 side note – this outline is WOAH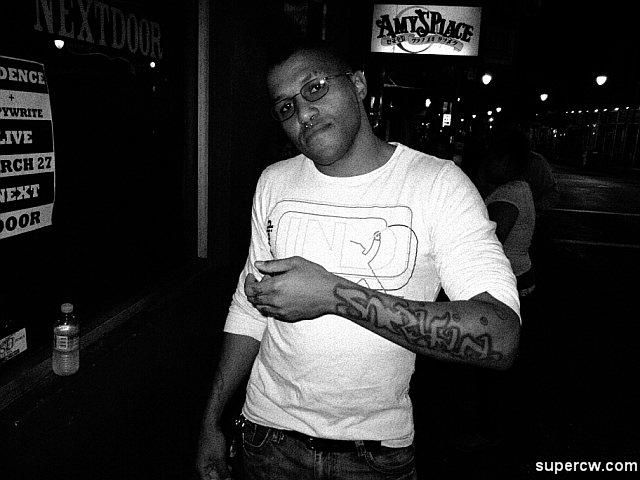 i took a break and went across the street to get vince to help me use s90. he has one, he's the one who told me i should get one. i always listen to Vincent.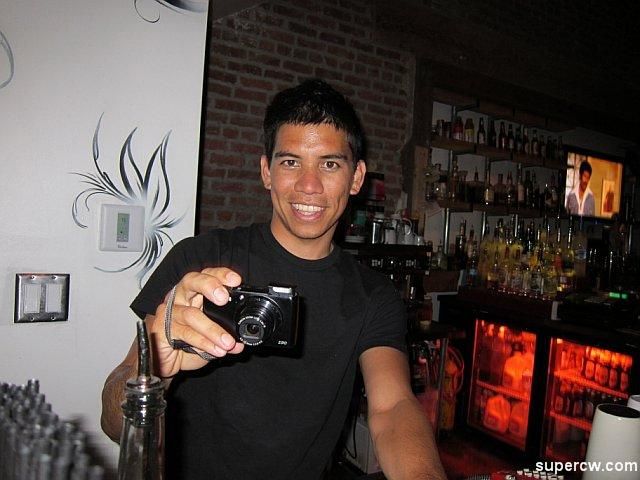 testing it on brandon. ooo that setting is kinda cool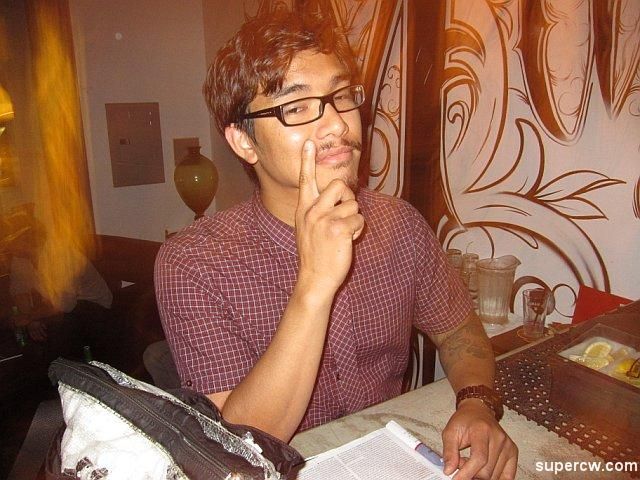 testing it on pizza: yes this setting is kind of rad. Vincent, what was it again?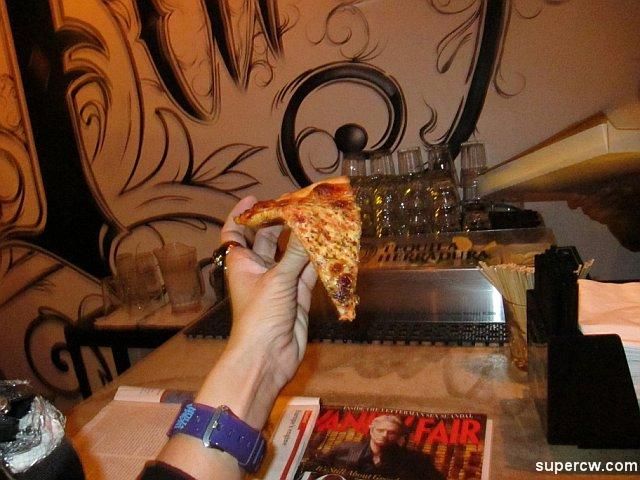 back across the street, taking more shots of jeannie's art for Oliver and Shelby. they were like "we can't see" then i'd show them in my viewfinder and then we'd all giggle like little kids. clubporn.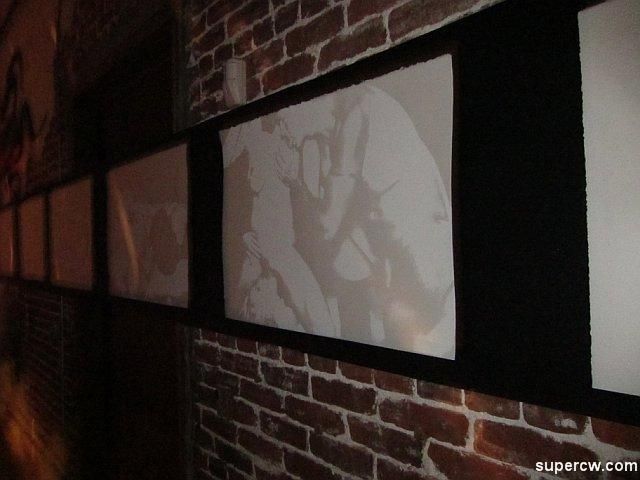 then it was sunday. and i was getting scooped. by a scout.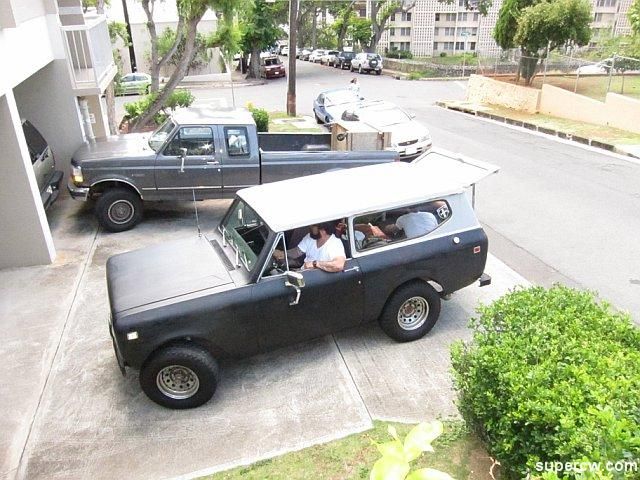 polo! POLO! it's only been going on every summer for like ever. but this time i'm getting invited to go with KABOE and DARIEUS and JCUT. in this SCOUT. duuuuuude.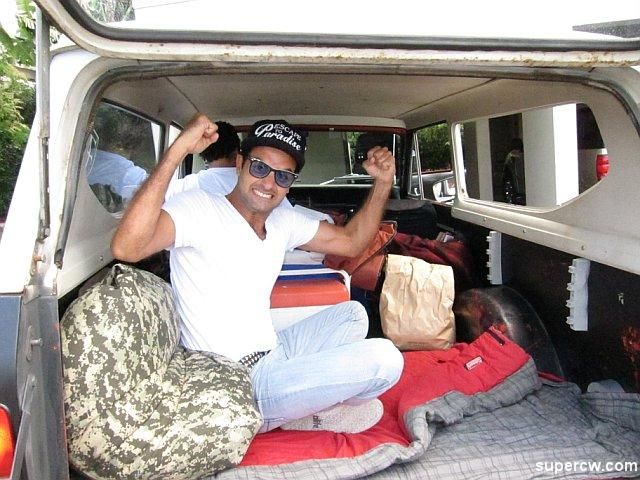 haha these guys. they are like the most creativebrain duo ever right now.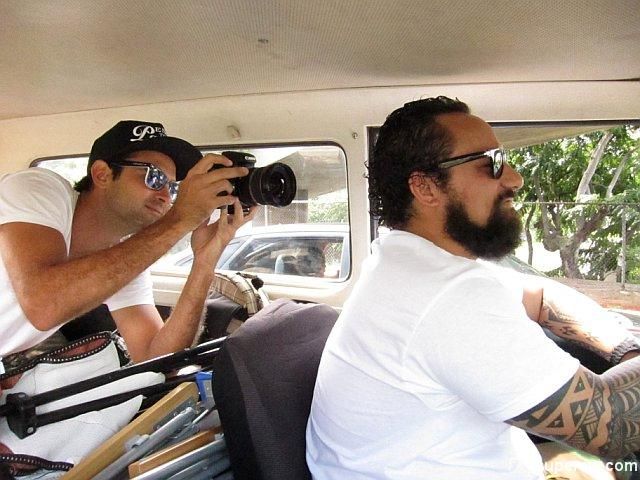 jason was like "i'm going to get some hot dogs and burgers" and came out with a cart full of pretty much anything you could ever need or want to eat. ever.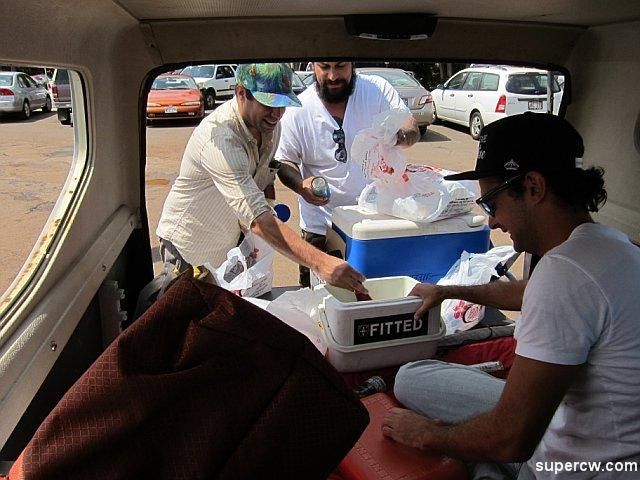 then i got nostalgic for the country roads…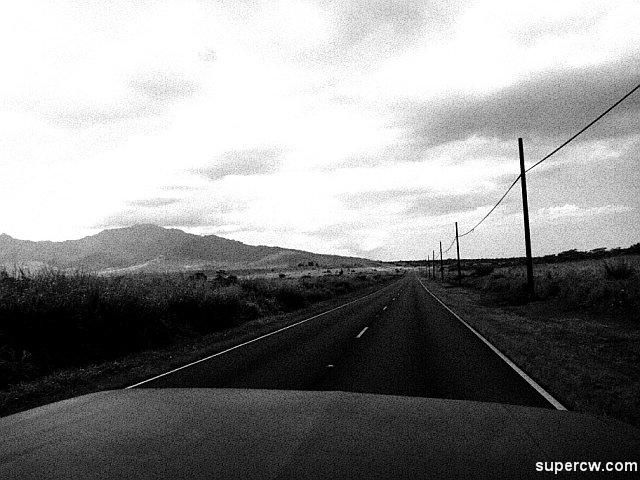 then darieus hopped out of the car for the country roads….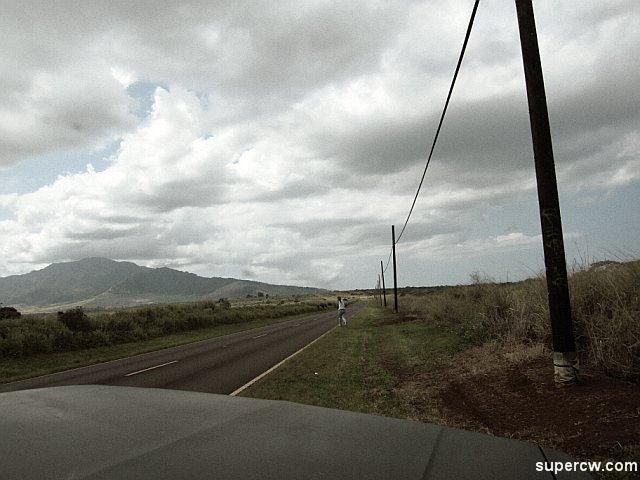 …because that's what filmmakers do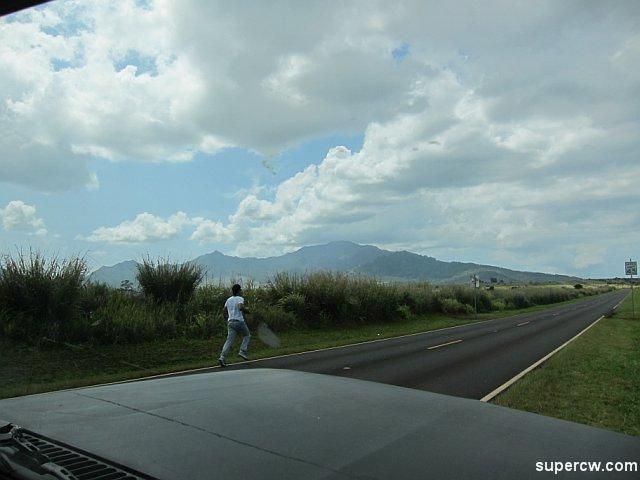 meanwhile me and jason ate all the chips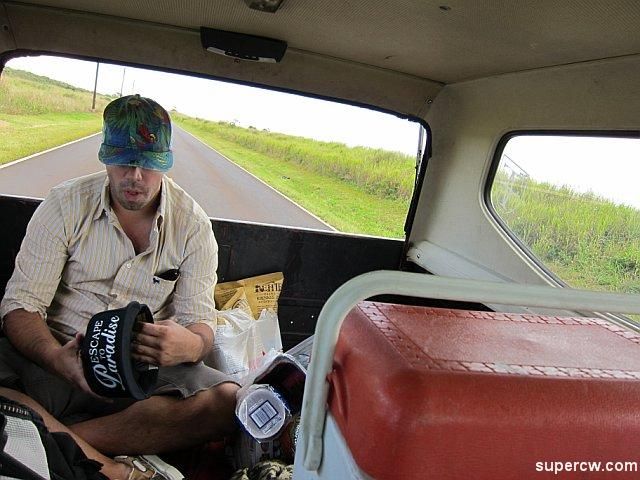 and darieus was literally laying down in the street to get footage of our awesome sunday driving on country road in Scout.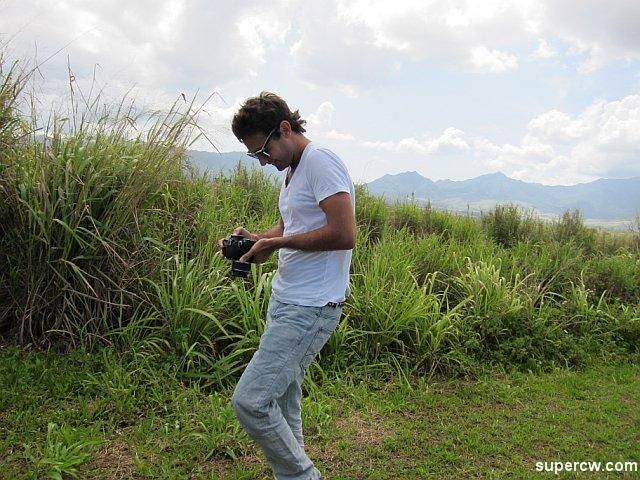 these two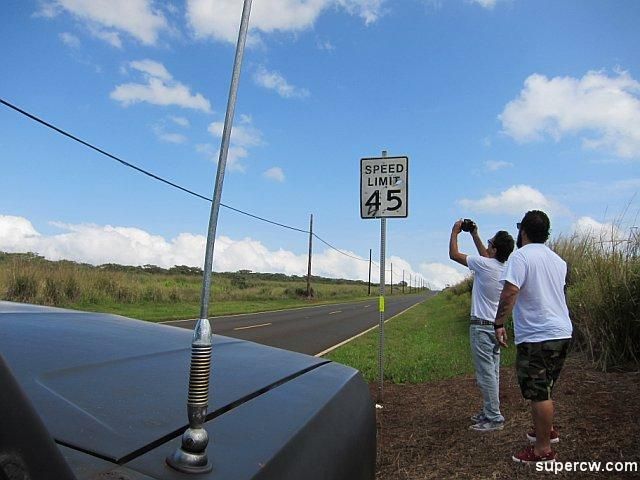 he actually set kaboe's $327498432347 canon in the street and we drove over it while it was recording. god i can't wait to see the footage bru.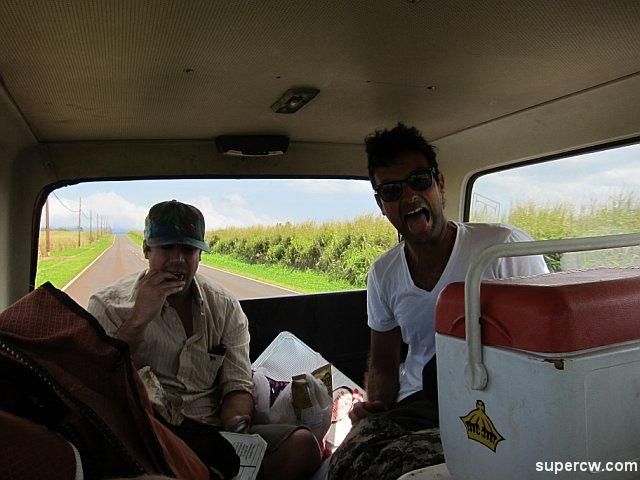 meanwhile, off to polo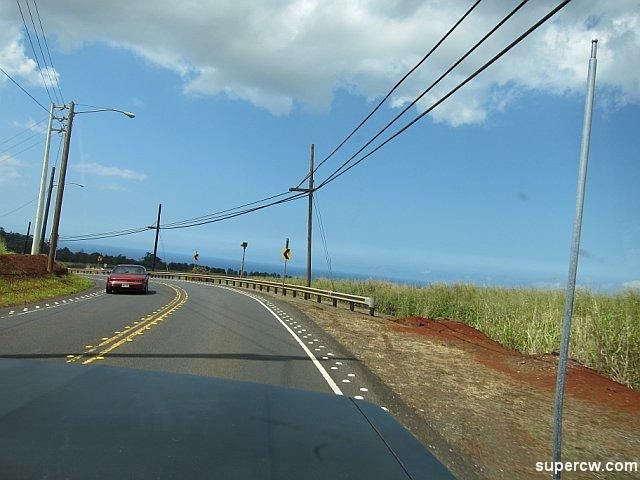 wait no!! let's try this angle. (and give cw a heart attack).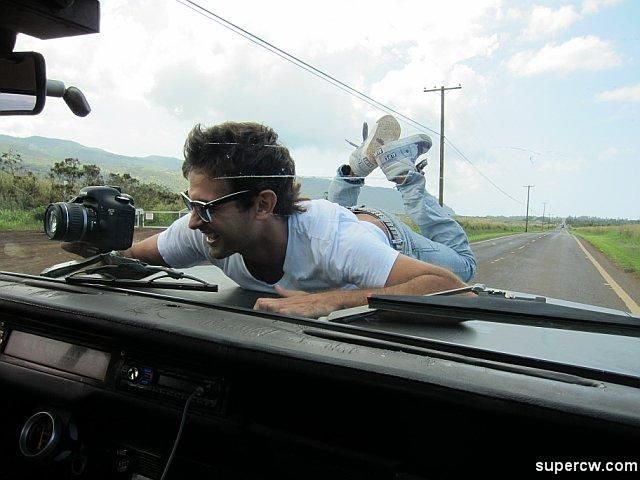 ok, now for real. off to polo.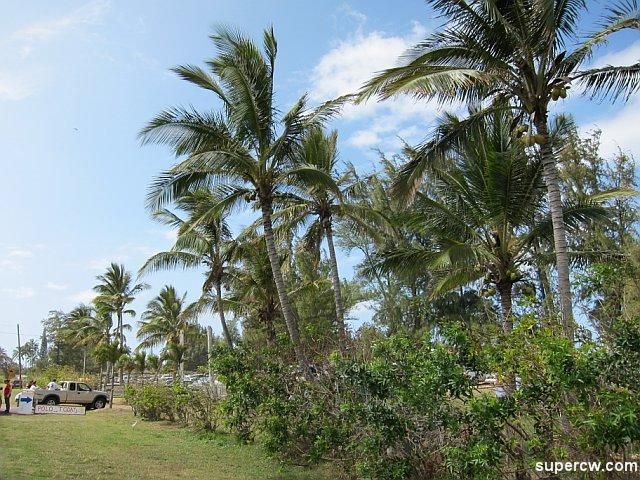 haha! how's my drinks!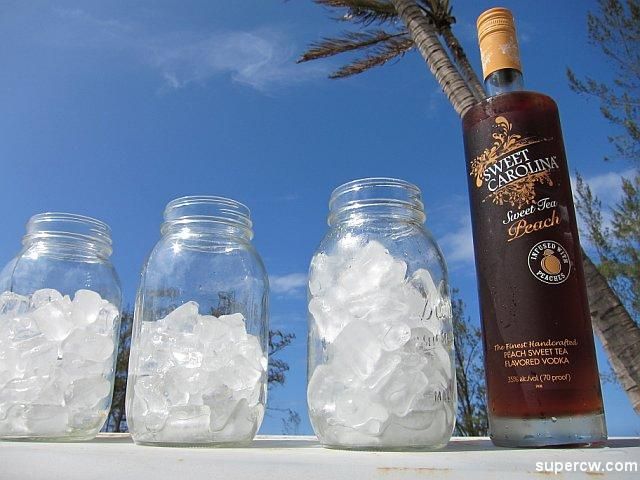 hello.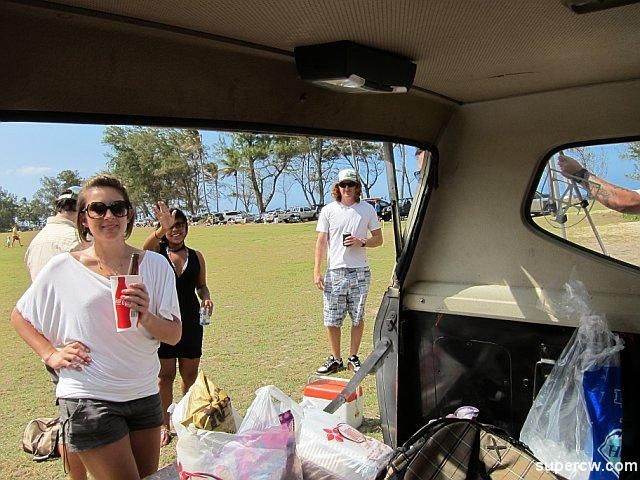 no really, HOW'S MY DRINK! that's peach sweet tea vodka with some 7-up. just oh my god you guys. say hello to our summer.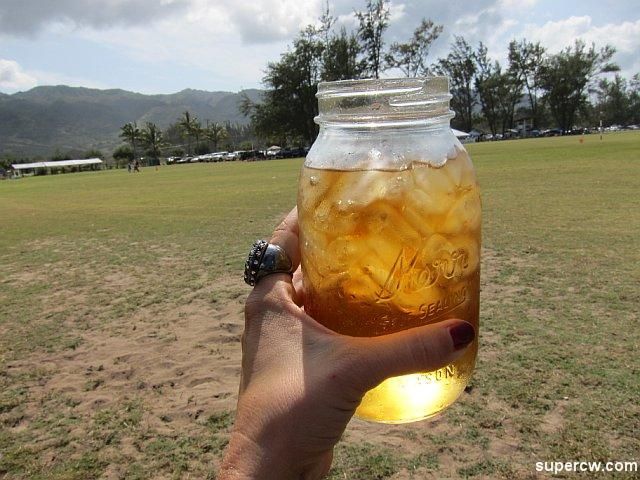 hi jane. hi skydivers.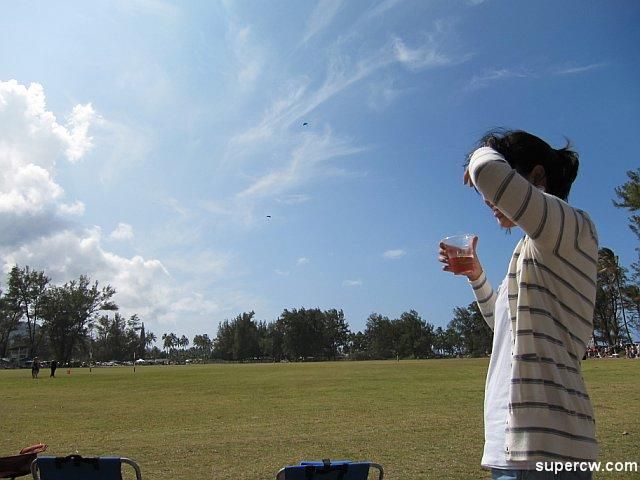 hi picnic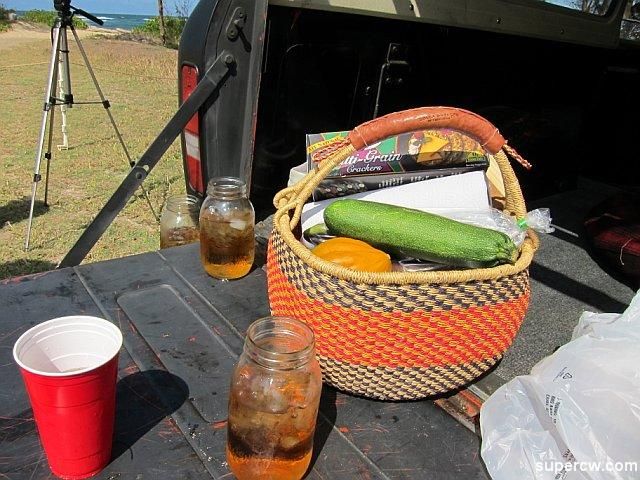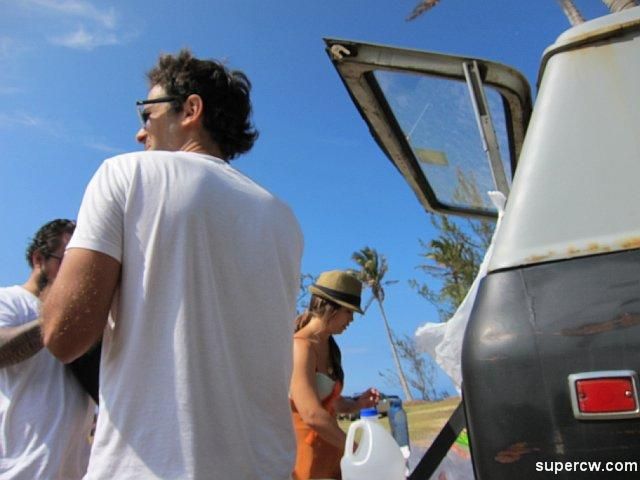 miya and jane don't mess around. i kind of love them.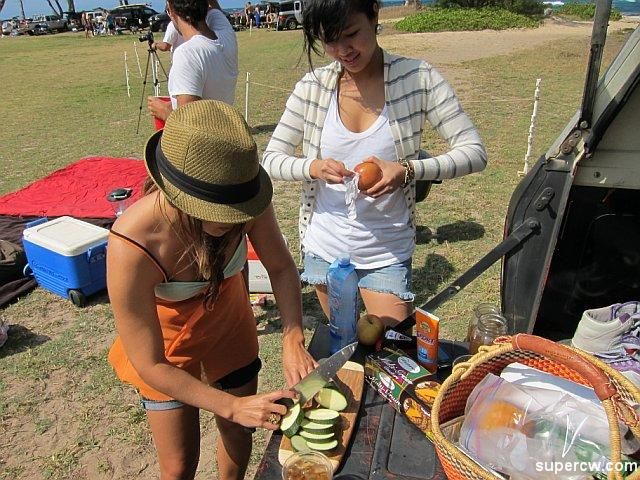 time for polo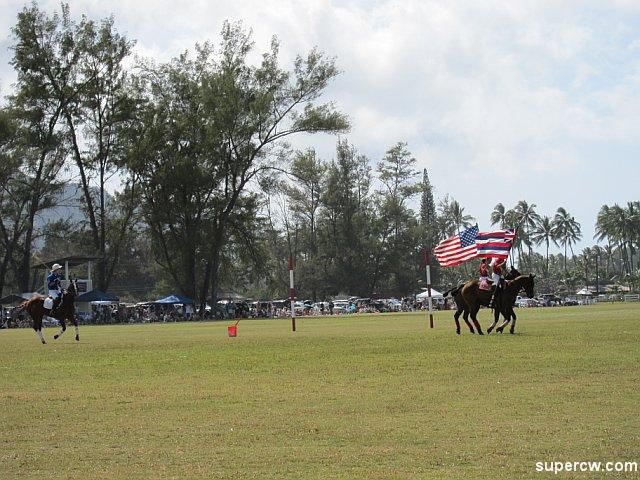 aw man, this could have been an amaaaazing shot. sorry about that.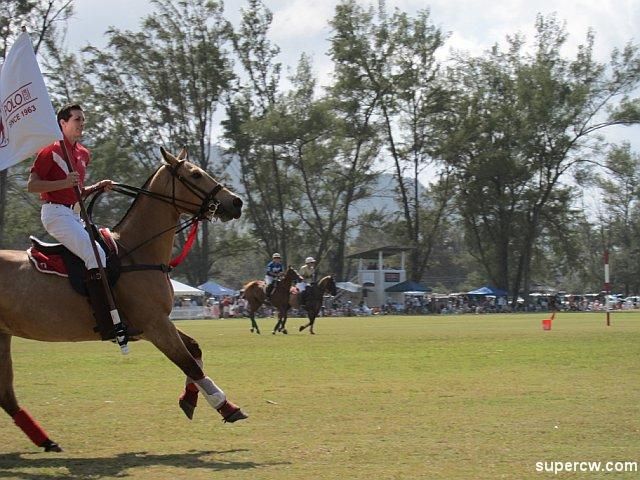 poloooo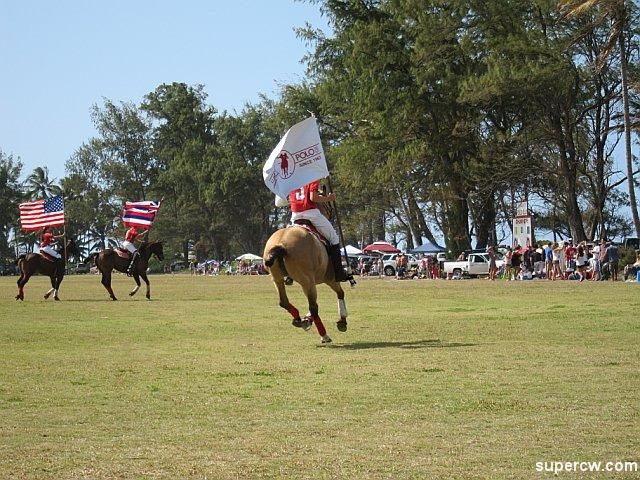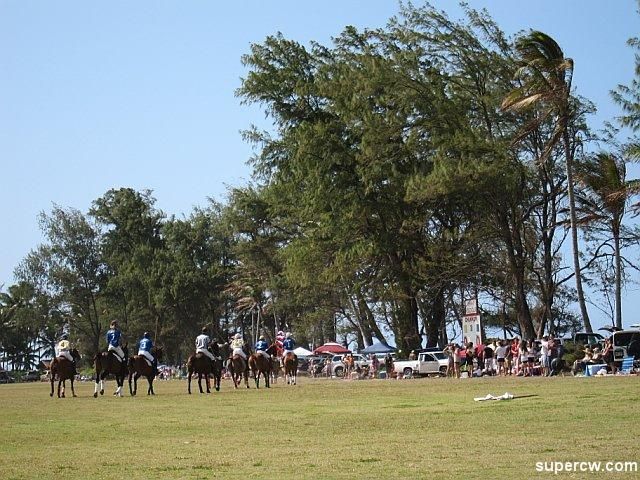 jason had never tried cheddar cheese with apples before. or was that kaboe? either way i was like WHAT! that's the business right there. even better: melt a slice on the top of a piece of apple pie. DO IT!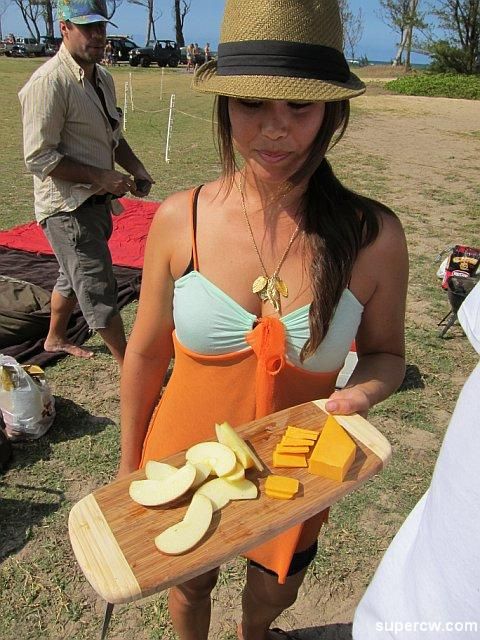 i loved today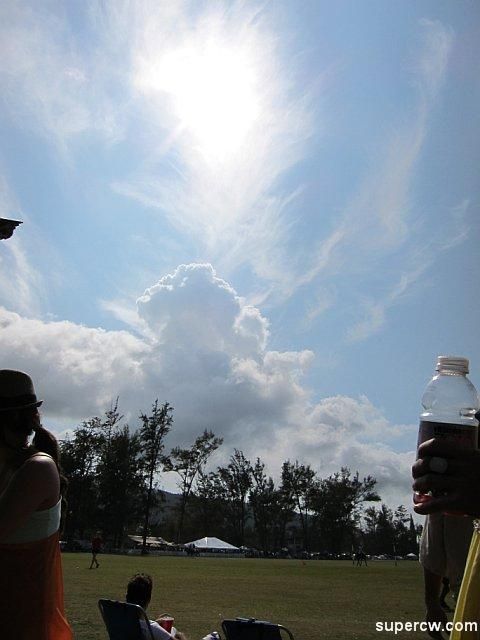 it was kind of hard to be a passerby to our area since we were in the end zone (or whatever that's called in Polo) but we still got some killer visits. like AC and Jackie!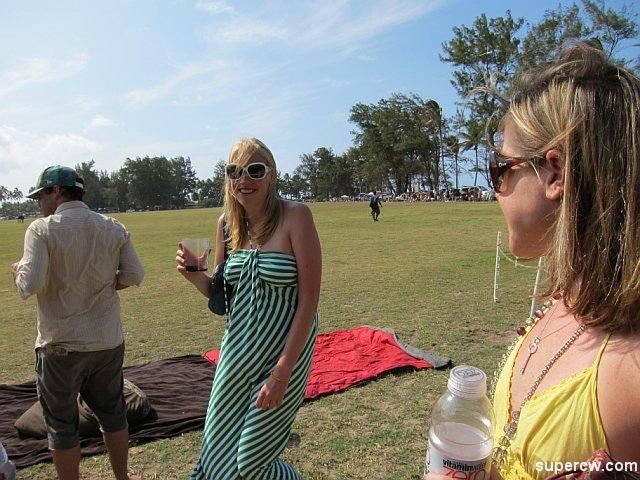 the boys and their bocci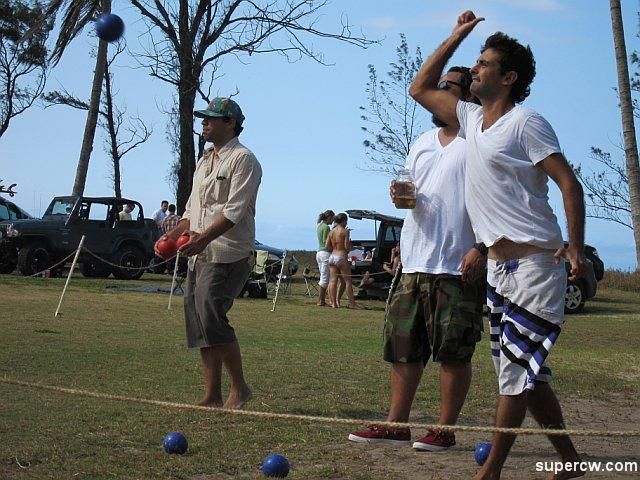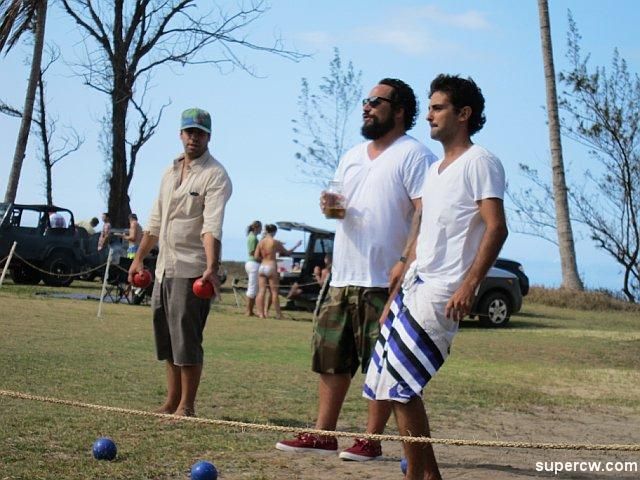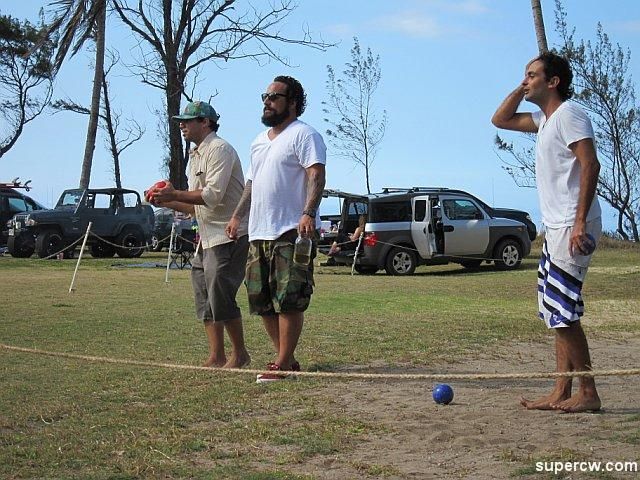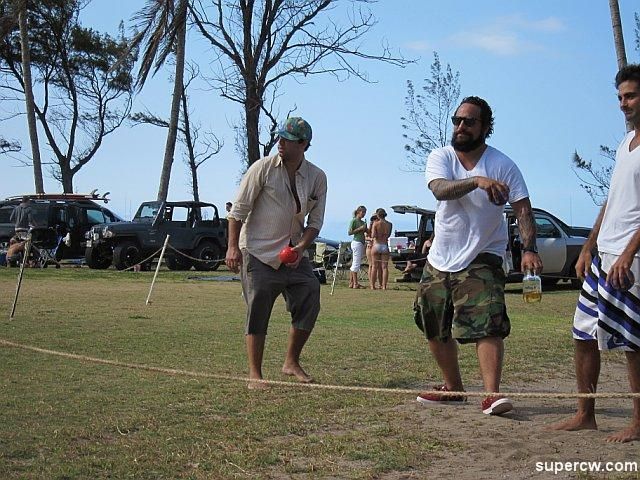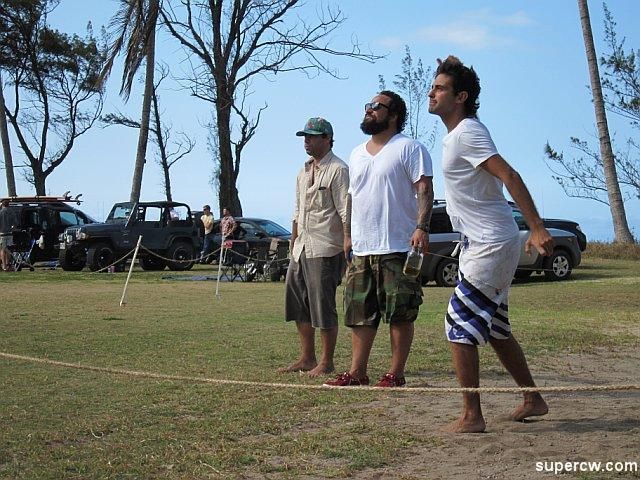 darieus with kaboe's camera. i so super hope he is editing it all now as i type this.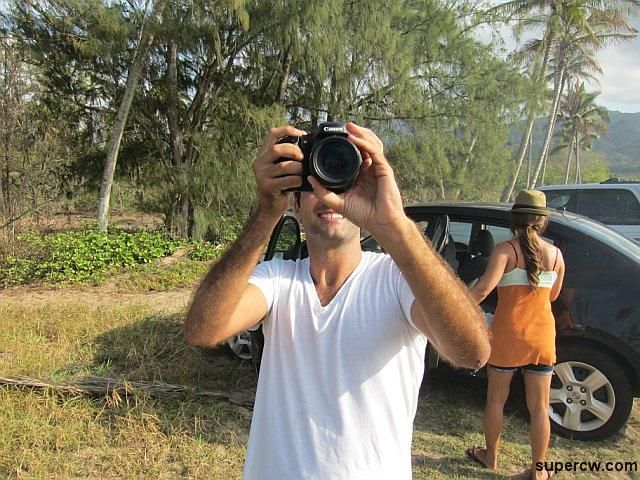 our Scout picnic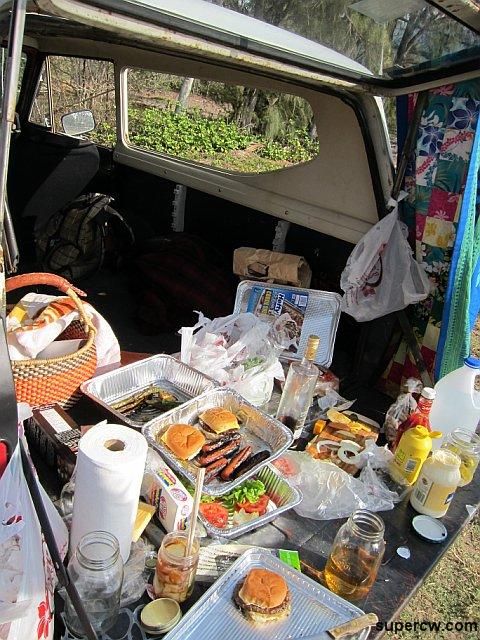 polo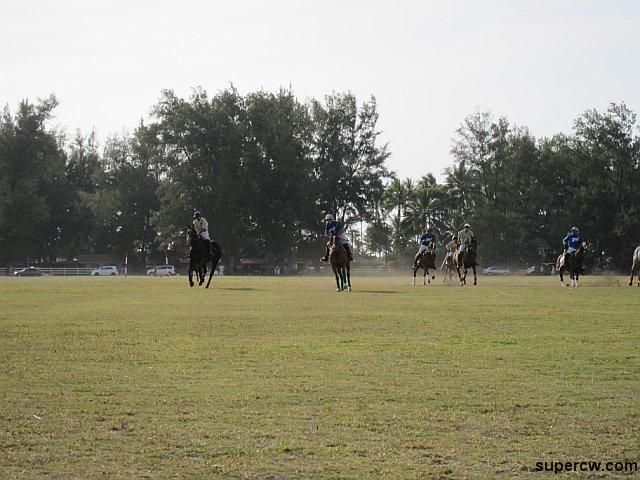 more visits! Tamra and Cid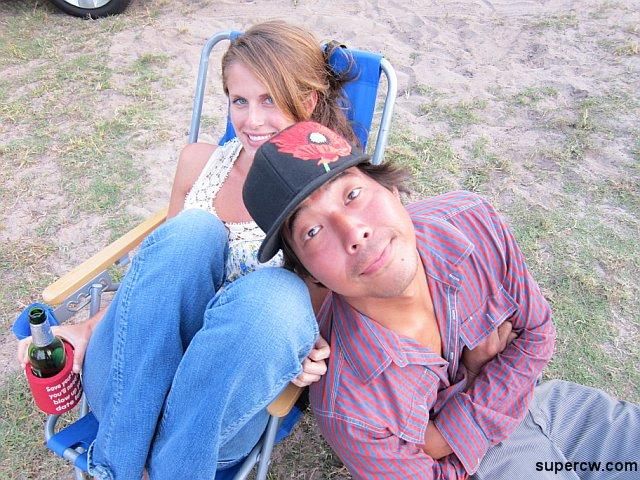 and NINAAAAAAAAAAAAAAAA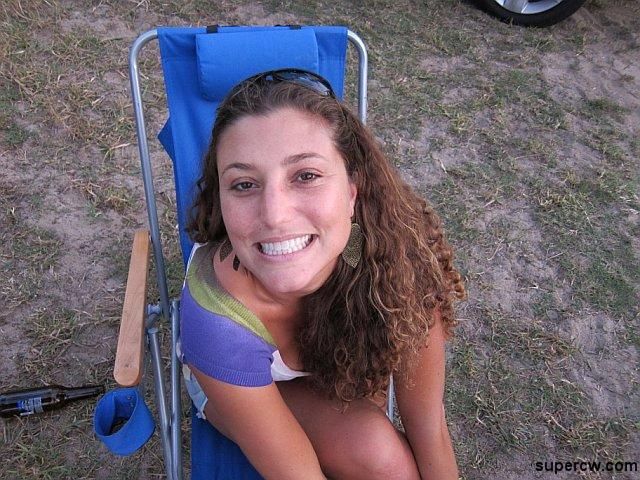 back to nostalgic. god i love that one.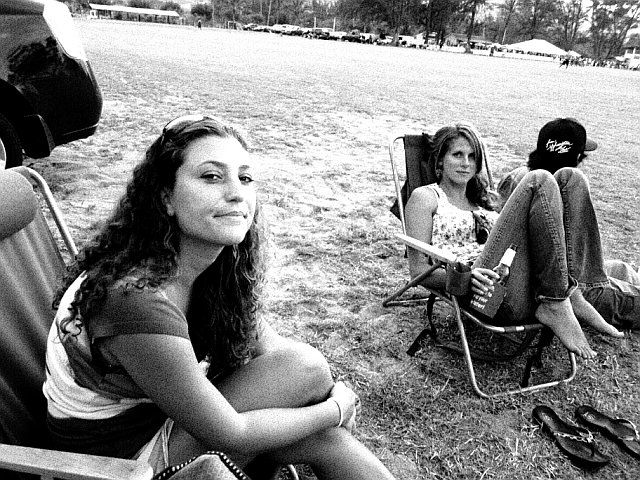 today was lovelovelovelovelovlovelovlove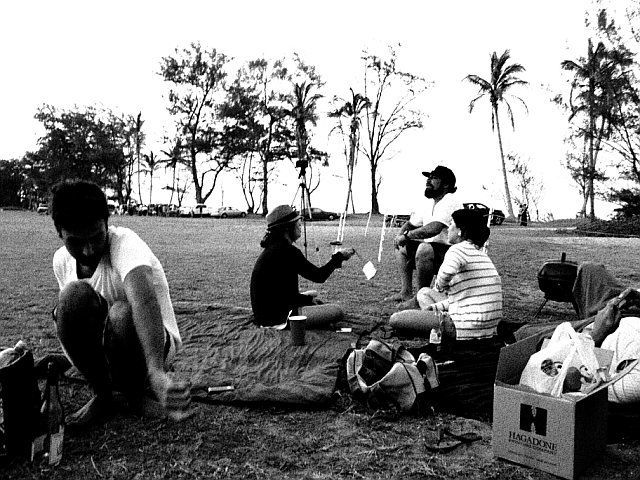 another shot of darieus NOT holding a drink. for the ladies.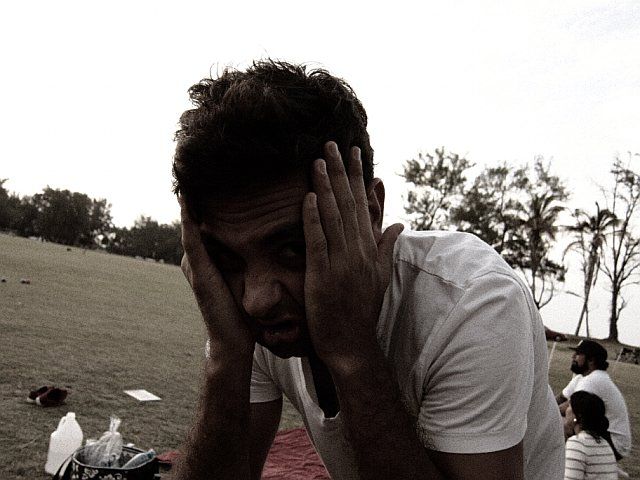 polo was long over by now. in fact we all kind of noticed that the game was super short. i swear they only played for like an hour tops. not like we cared much tho.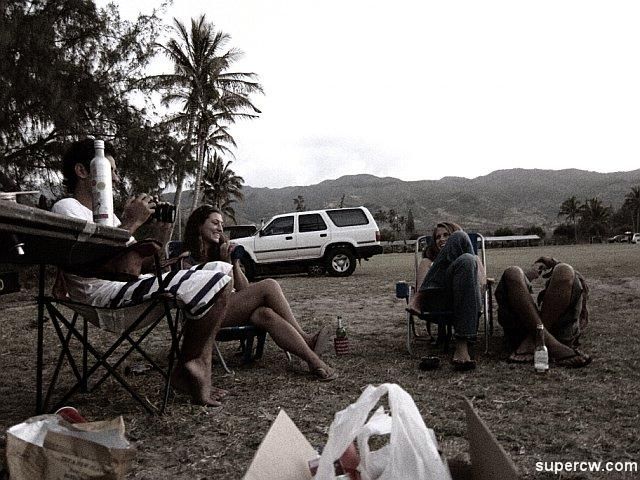 it wasn't no thing. everyone actually stuck around for a long time after.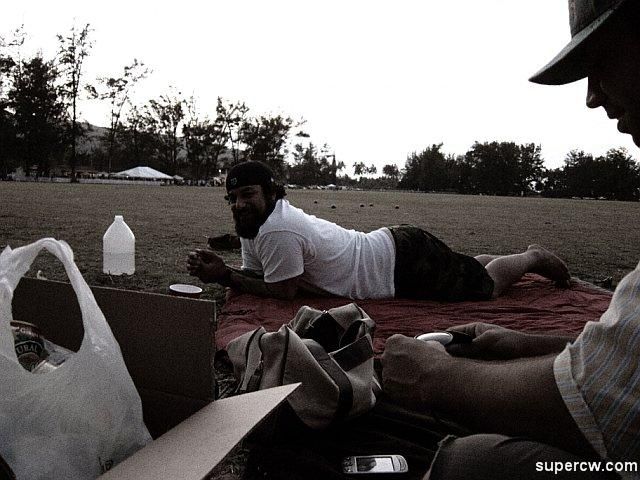 what a killer sunday. i don't know if you can see these photosfrom kaboe's $9827347928374 camera, but if you can, cool. they were pretty amaze.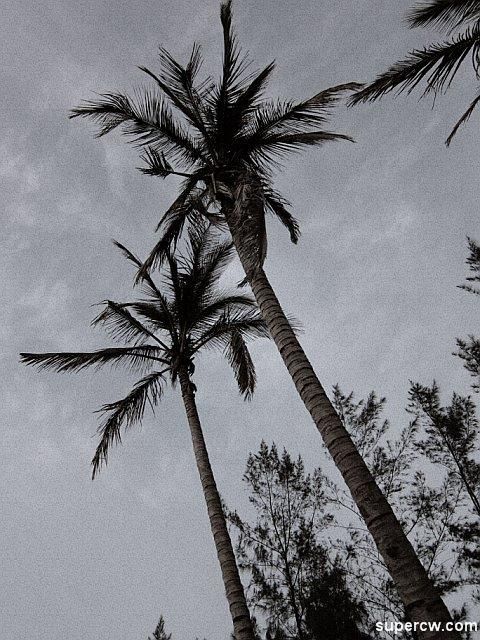 til next time.
you guys have a good weekend. i'll be on Maui lurking surfers and stuff with Red Bull. i'll prepare a full report for you by next week.
love, cw