oh look! it's chef vikram again. hi buddy.
ps: this is me lurking the food at the LOST cast, crew and producer press mixer that i was invited to about an hour before it started last week in the orchid suite at the heavenly-halekulani. the photo is only of the chefs/food because we weren't supposed to have cameras, and i didn't want to piss anyone off. the photo is really nice because torry raced home during filming to grab his $3298478293743 dollar 5D complete with lenses, flashes, and weird accessories for me to use because mine has been flashing with weird errors lately.

i only got to stay at the event i was dubbing my last minute dose of wow for an hour before racing to the Park Shore to MC the LOST event they were having over there.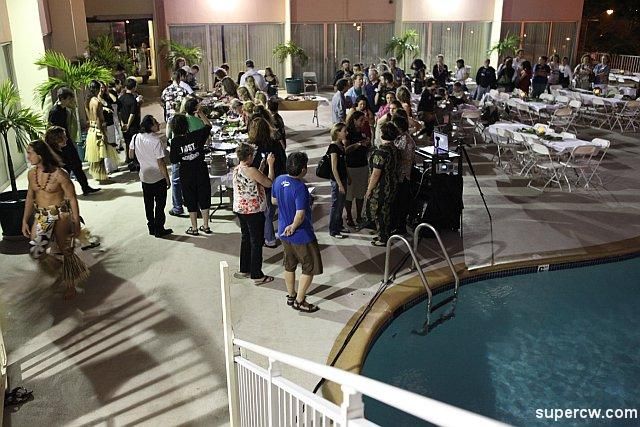 that's right, i said MC. as in, like, talk on the microphone and stuff. i do that. so anyway, there was over a hundred people at this thing that ryan, sakara and aloha bruce put together for all the fans that flew in from all over the nation. and world. this dude with the better than sex shirt was from new zealand. i asked him to say "have you got a bucket or a hose or something"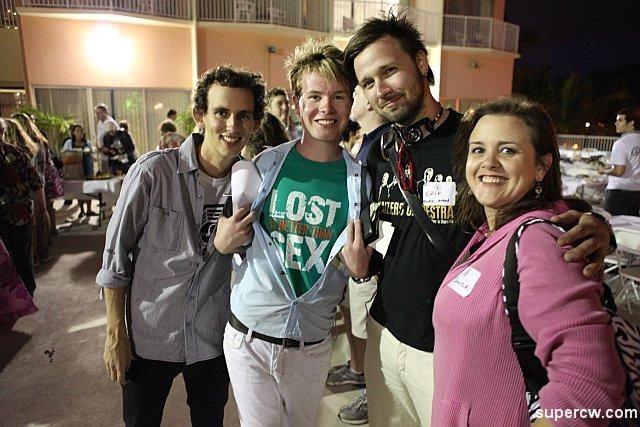 i didn't take a whole lot of pics but i was pretty impressed with how many people flew in to see the premiere in honolulu. they were going to get to see the episode a few days before the rest of the world. here, where it's filmed and everything. i was also impressed with how impressed they were…..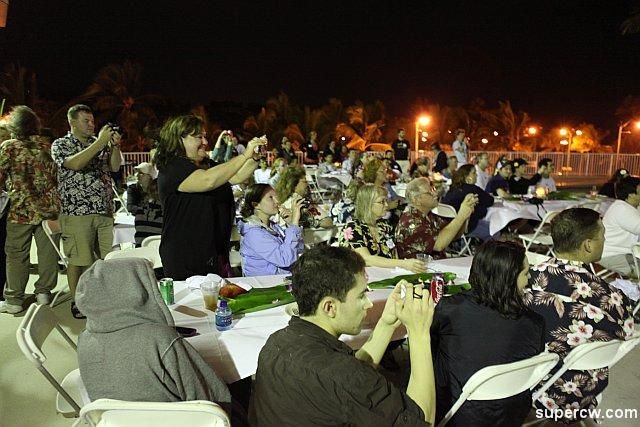 …with the live entertainment that sakara and hilton helped to arrange….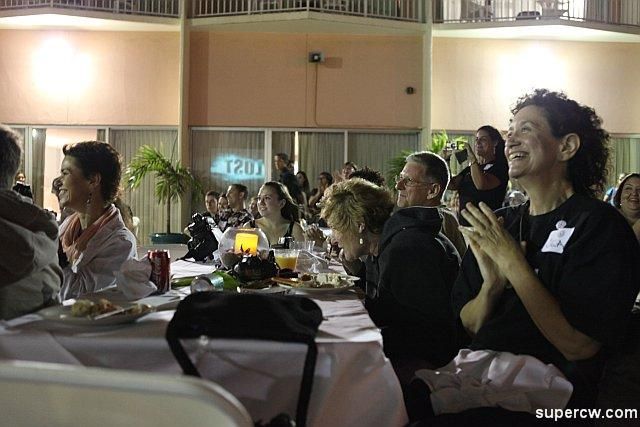 … which was (of course) TAHITIAN DANCING!! probably my favorite thing in the world too.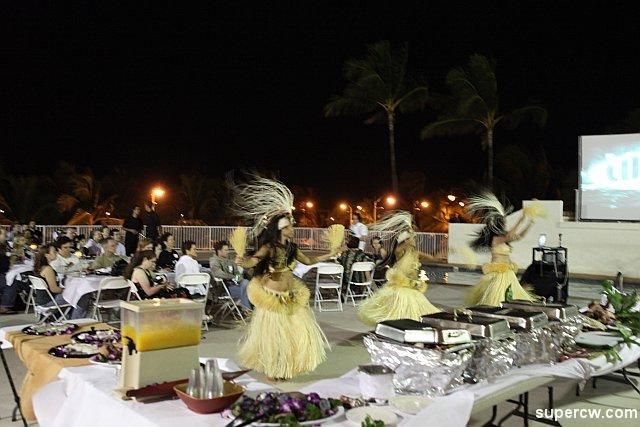 don't read ryan's blog if you want to know about filming locations or spoilers! it's the final season. let's just be surprised…
ps: nice work tonight buddy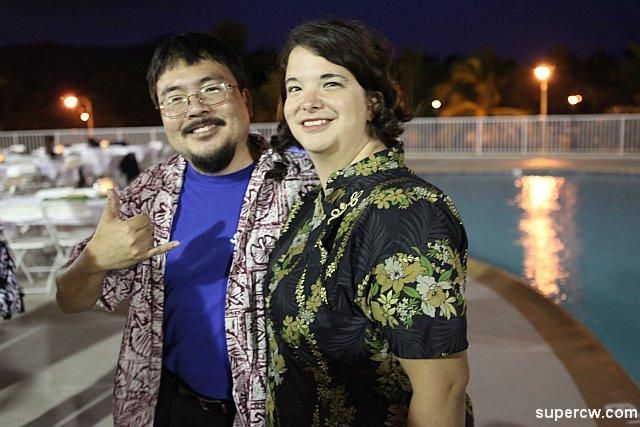 later that night i was blessed with cheese. a lot of it. with all the little fruits and jams and honey coated nuts and things!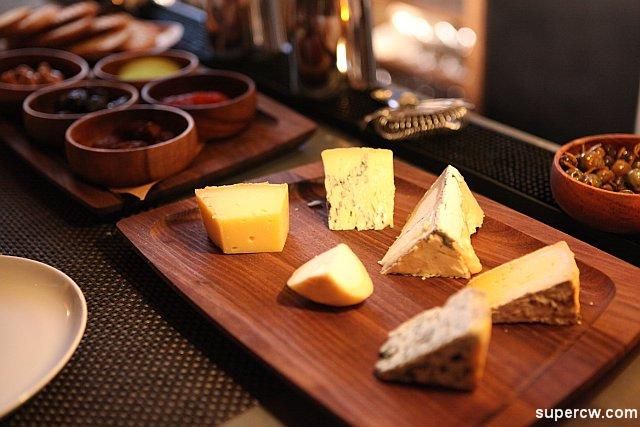 have you eaten at BLT yet? there's some damn good looking people behind that spot. i couldn't stop talking about how yummy the cheese selections at the grand opening was so chef liran here brought us out some. kind of made my night. celebrity chef.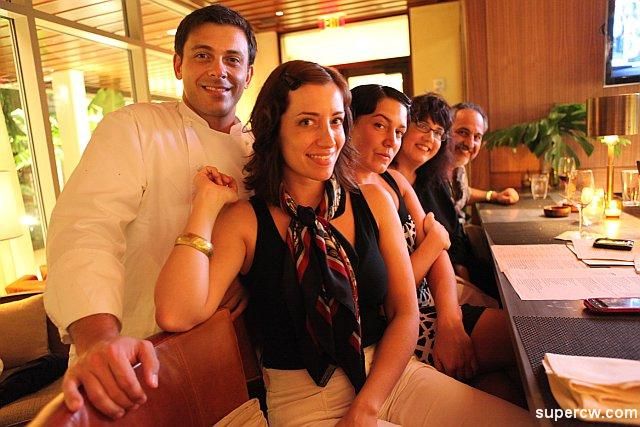 then we all retired to lewars lounge. grown up friday.
ps: rachel is the brand ambassador for sailor jerry AND the rachel that does rachel's guide. we have the same brain, pretty much. except she is in to vintage and style and stuff. watch out, los angeles.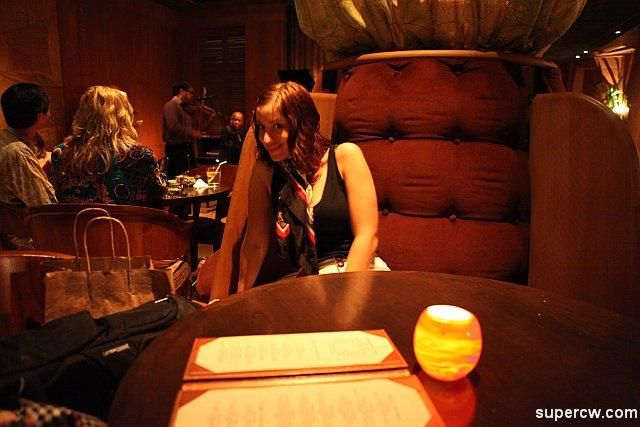 oh, right! sorry. i got a little off track. the LOST PREMIERE! my first one ever at sunset on the beach.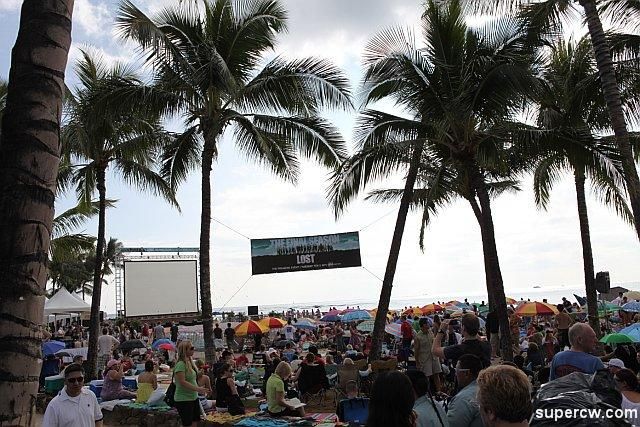 i read that there had been people there to get a spot since 6 that morning. just to get this close to the stars of the show.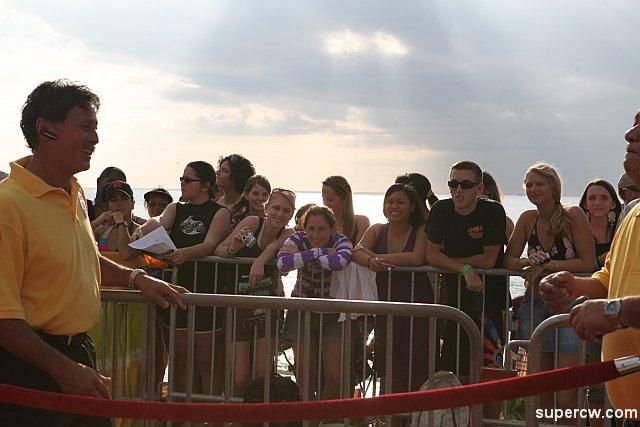 i was just happy to get my blue spot on the red carpet.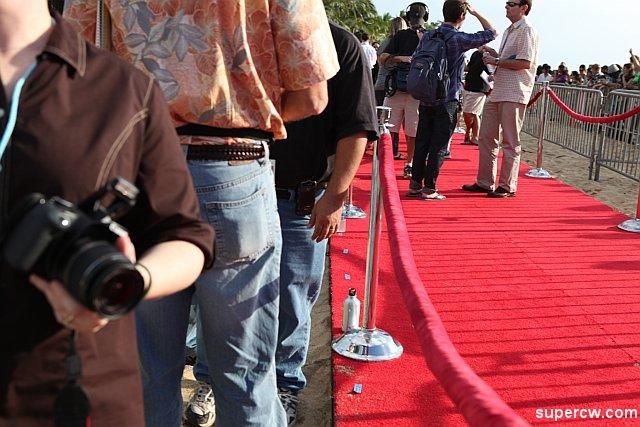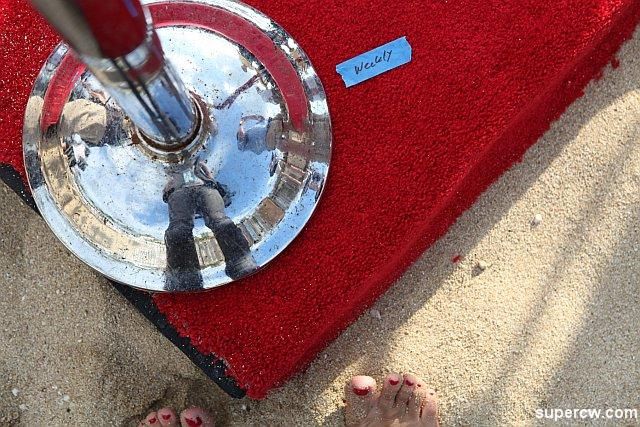 i was nestled right in between jay and jack, like the most popular LOST bloggers in the world (besides ryan of course)…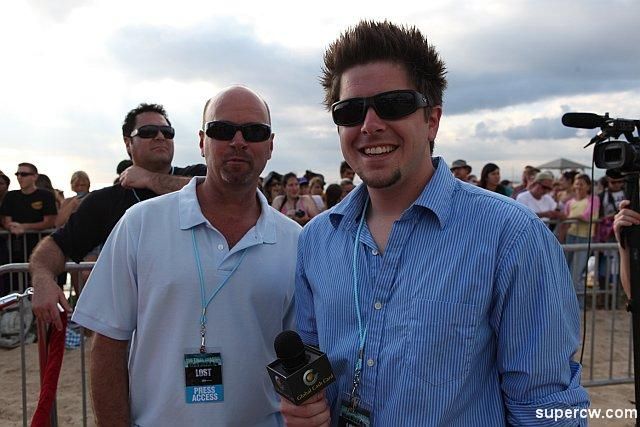 ….and jo from jopinionated. hello, mainland blogger people. it was cool to be between them too, they asked such killer in depth questions about the show. i was more like… where's your favorite spot to go in honolulu?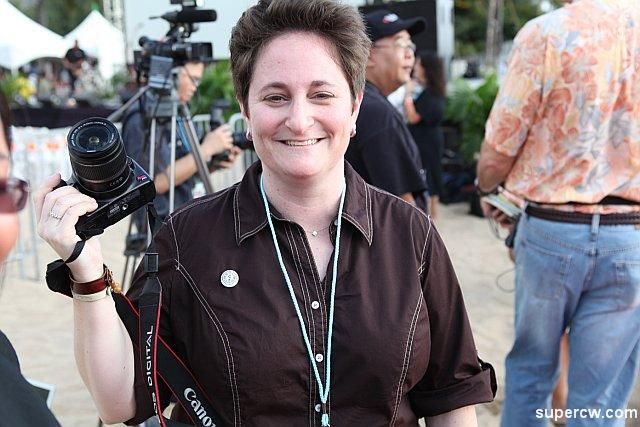 oh wait! almost forgot modern luxury too. love you guys.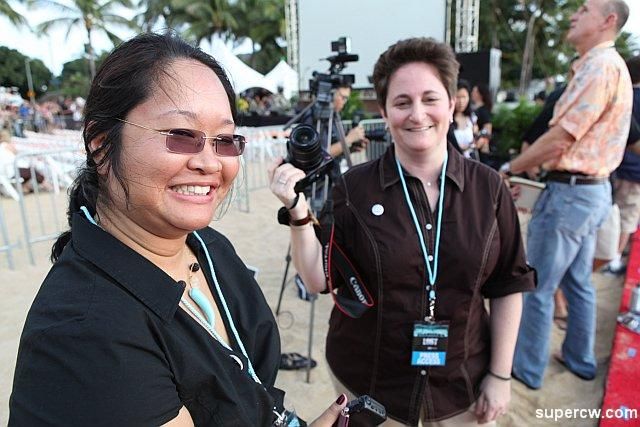 ken (miles) was the first star we saw make his way down. i was all prepared to ask him how to get an invite to spork already. his girlfriend there is super involved in the local arts community – i was gonna ask them how they met.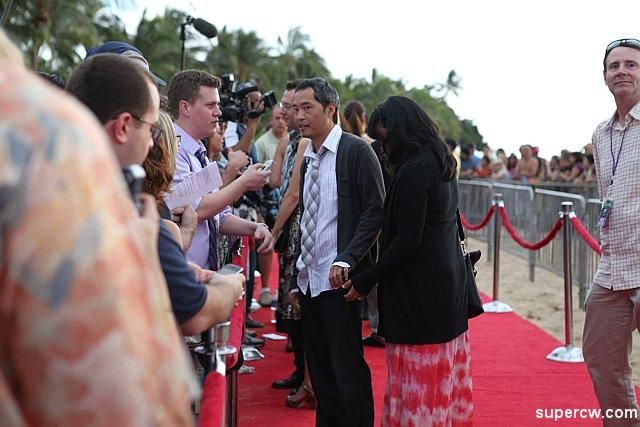 each star got to spend like 3 minutes or so with each blue spot before moving to the next one. some interviews were longer than others. this is zuleikha (ilana) who is so super rad and ridiculously hot in person (and has the best style ever). i wasn't really supposed to be taking photos in my reporter spot, so a lot of these were stealthie.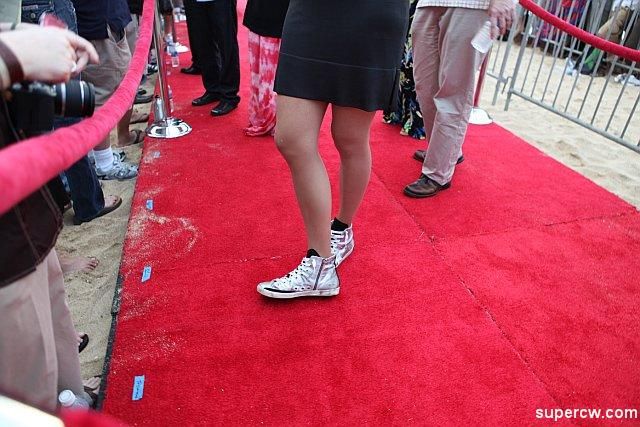 speaking of stealthie, erika and chuck were behind me for like 5 minutes before i realized it. i was kind of in a dreamworld of fantasy land. HI GUYS!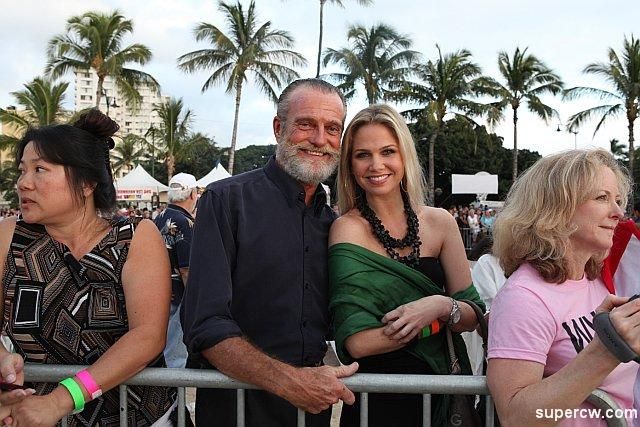 meanwhile on the red carpet, jo knew all the right questions to ask michael emerson's wife carrie preston. she is on another tv show that everyone loves called true blood. i'm considering renewing my netflix…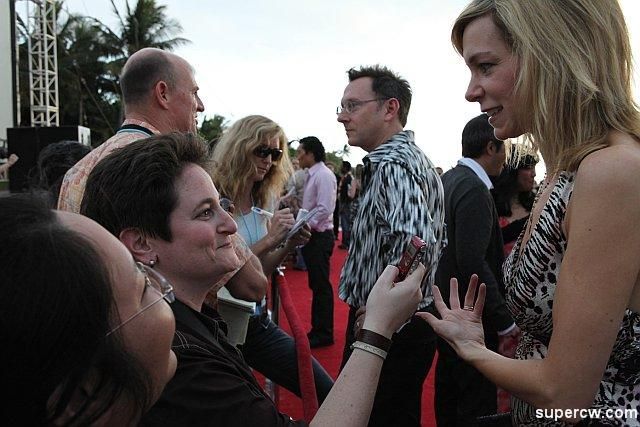 i accidentally got skipped by ken (miles) but it was fine because it was right around now that i realized it would be easier for me to just snipe photos of them talking to jay and jack than it would be to ask them questions.
with that being said, michael emerson is THE nicest smartest most articulate dude i've ever interviewed. we only had time to chat for a second but when i asked him what he thought it was that made hawaii special he said evenings with a glass of wine at home was like "moving through liquid relaxation." everyone around me was speechless. ahhhh ben!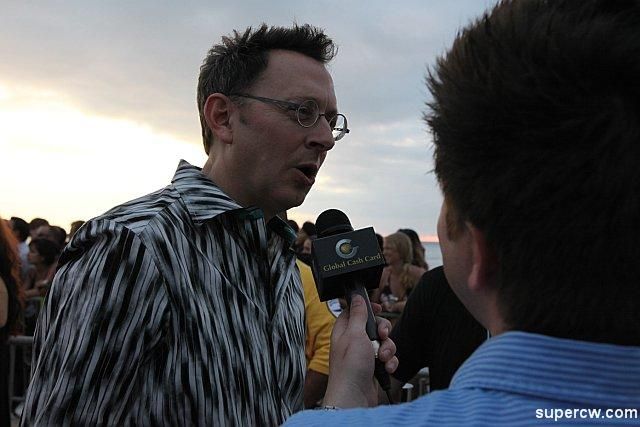 when we were talking he paused for a quick second to look over my shoulder and wave. it resulted in the loudest cheer i've ever heard in my life. this only looks like a hundred or so people but it was actually ten thousand or so…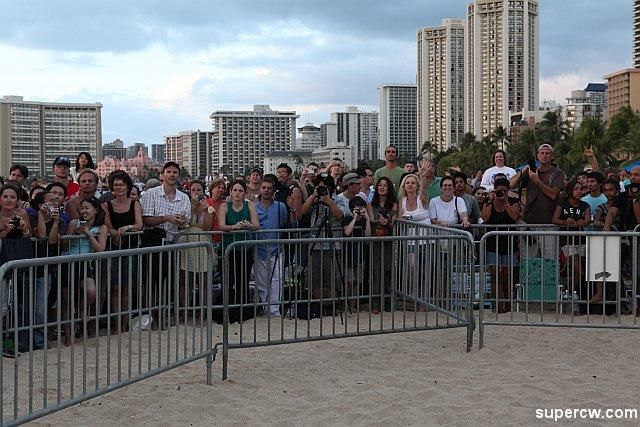 ha ha, erika took this. she was going to use her own camera but i was like "wait! Torry's $981724382 camera of magic!" it turned out awesome. and look! harold is back! we talked about how he doesn't go out like at all because he has his family and stuff. i was kind of blowing the questions.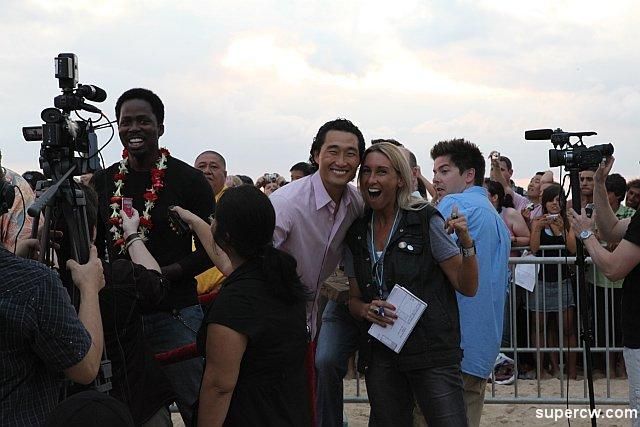 but the good part was that the interviews were running long, and so by the time they got to us they were rushed so people were sharing. i'm not sure if reporters really like that, i thought it was kind of cool. sharesies.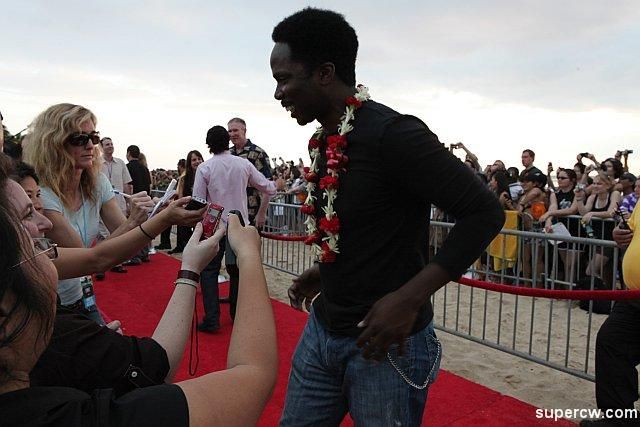 carlton twitters! seriously. he twitpic'd a picture of all the fans. super super cool dude.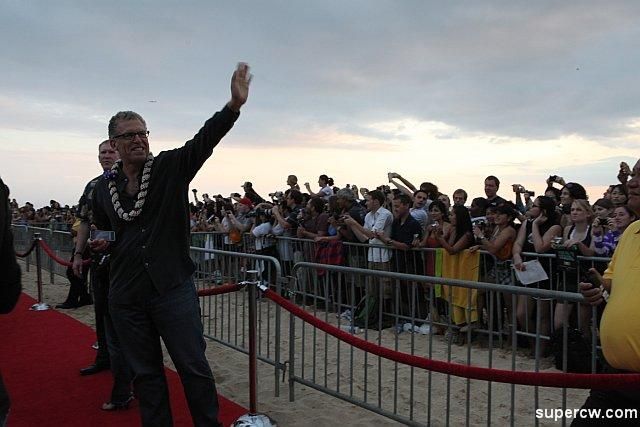 and this guy got so many woman screams that i found myself just staring at his face, 20 inches away from mine, wondering just how much trouble i would get in if i tried to kiss his cheek.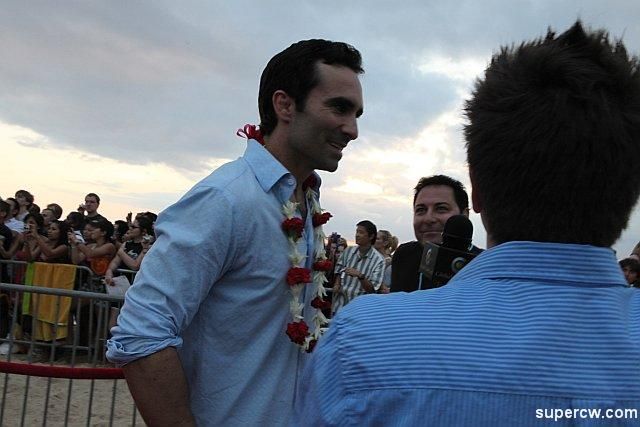 when he paused and looked up to wave at the crowd it was complete mayhem. he's got a lot of fans.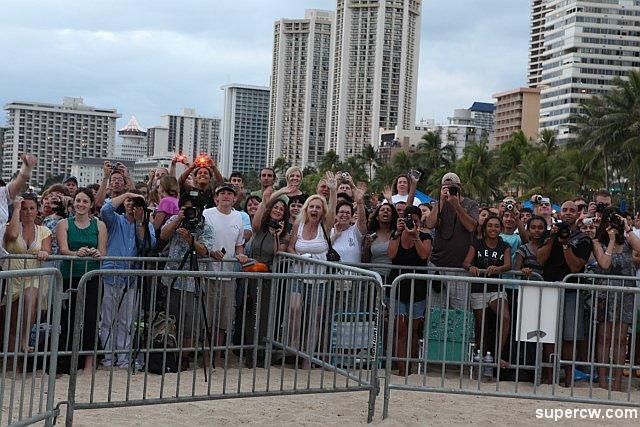 after a while, forget about it. everyone was running more and more late to get on stage for the introductions and being more and more rushed. i was still in my dreamland world of fantasy so it didn't really matter to me.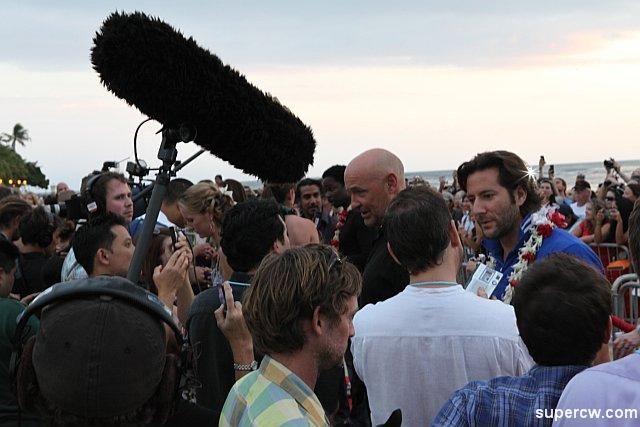 just when i thought everyone couldn't go any more nutso, terry o'quinn (locke) strolled through…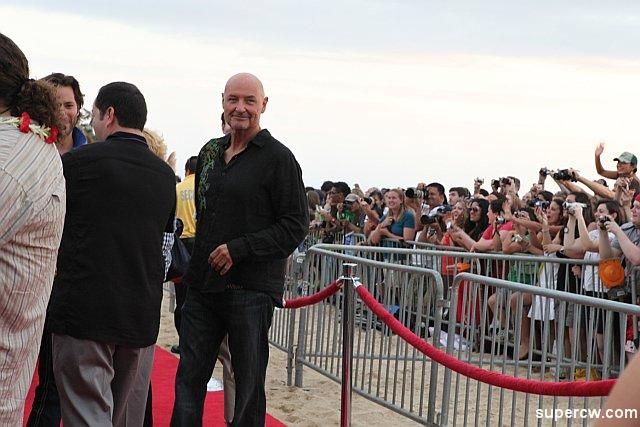 people really love this guy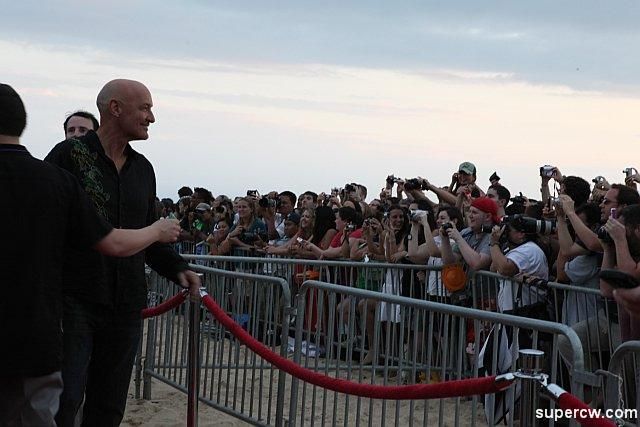 like, really really love him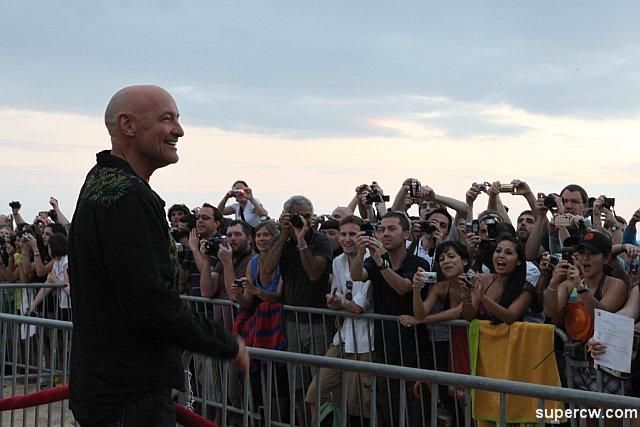 and he's like the nicest dude ever. i remember at the wrap party last year he was like "hello" even though i'm pretty sure he didn't really remember who i was.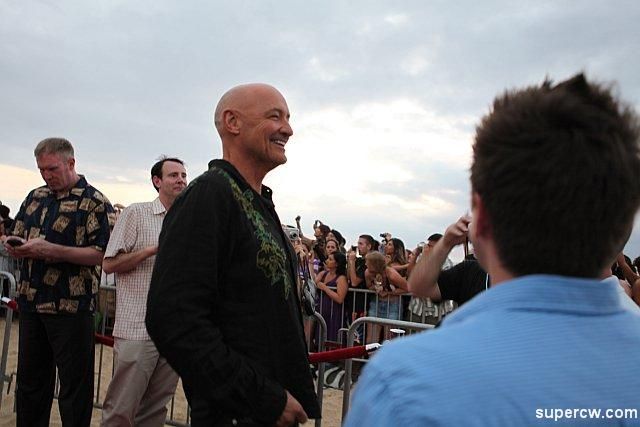 jorge is super duper loved too. i wonder how many people that were there read his blog. they all should. he's the funniest dude ever.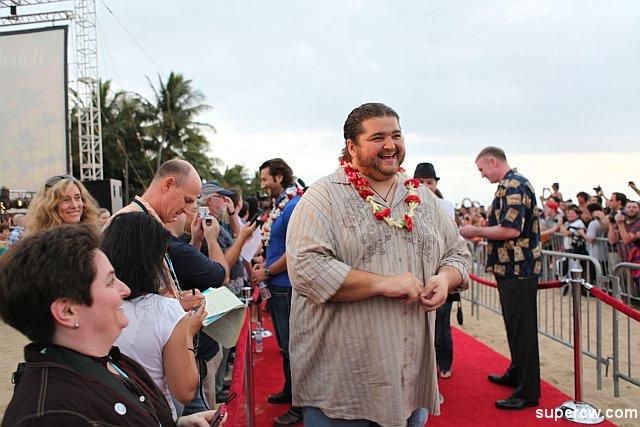 i'm not too sure, but i think, i think that shaka might have been for me. swoon.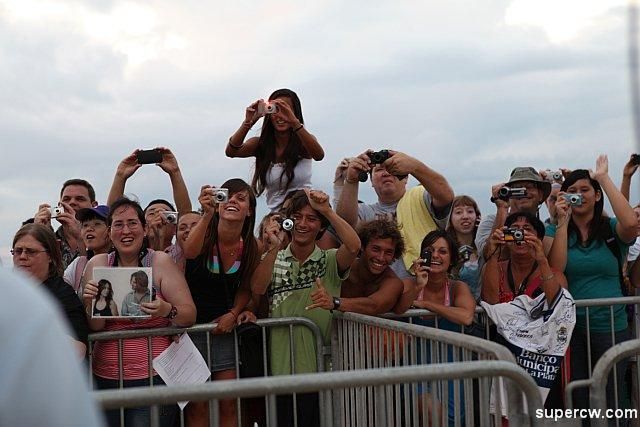 yunjin (sun) is like fall-on-your-face-then-kill-yourself pretty. when i saw her at nobu last weekend she was wearing a black beanie thing loose on the back of her head. i was doing that try-not-to-stare-at-the-celebrity thing. today it was to be expected. so happy.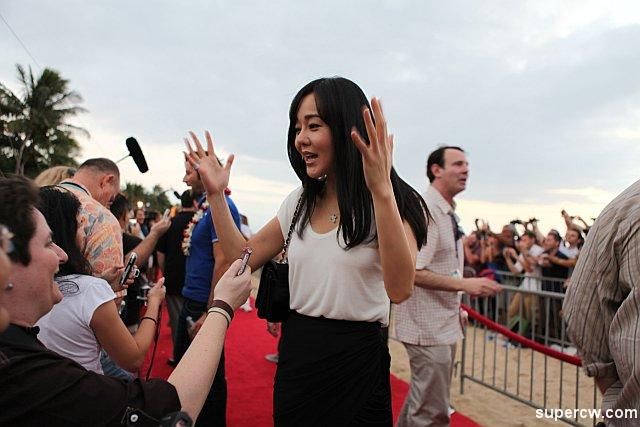 this is me staring at the celebrity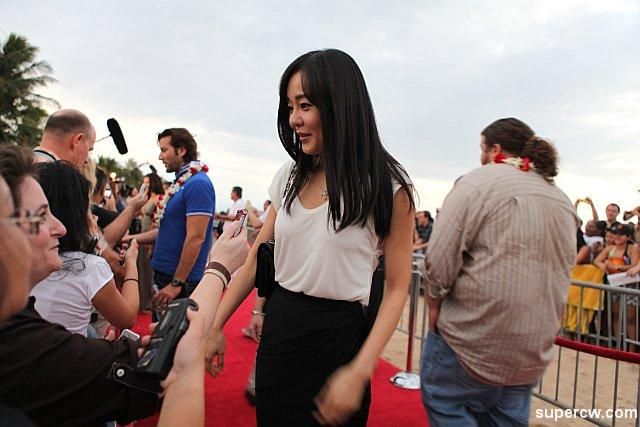 evie (kate) was happier than ever. laughing and smiling and probably making all of the reporters pee their pants. myself included, if you must know. i got a sweet hug from her – she actually remembered me from hanging out only once. LOVE this woman. i would totally buy her lunch if it wasn't so expensive.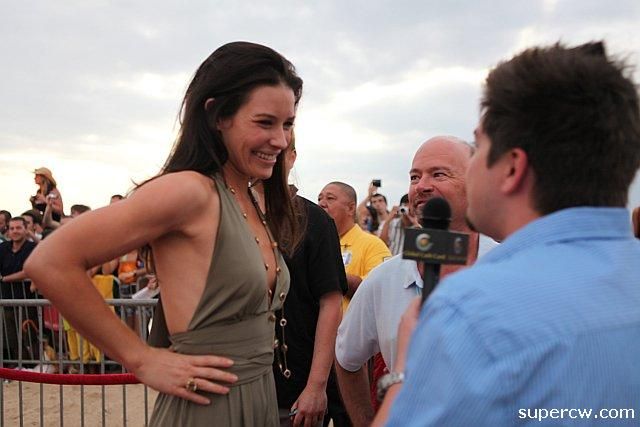 by now it was getting dark and they really needed to get things rolling on the main stage. it was then that i realized they didn't have anyone filming the red carpet arrivals for everyone to see on the big screen. so they were all patiently waiting for the thing to start. yipe. ok, we'll hurry. it pretty much became a free for all after that….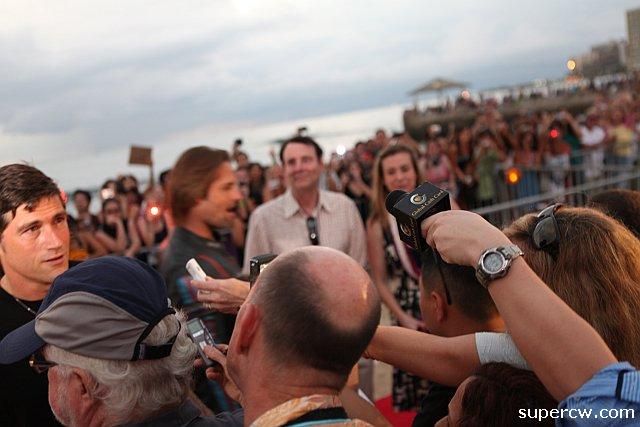 which was still totally cool with me. i was sort of expecting the whole thing to be like this anyway.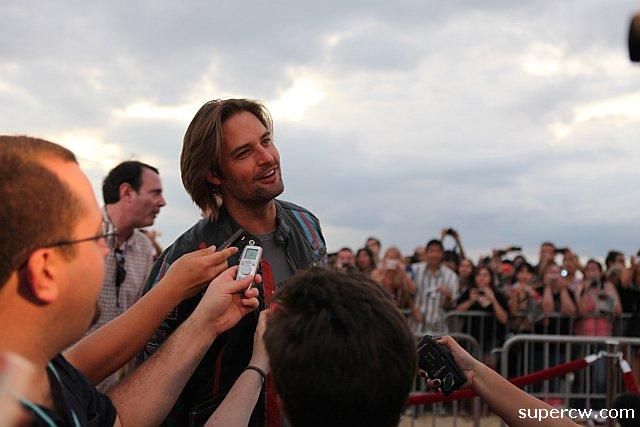 it definitely would have been nice to get a hello kiss or something from these guys, but eh. seriously, noooo problem.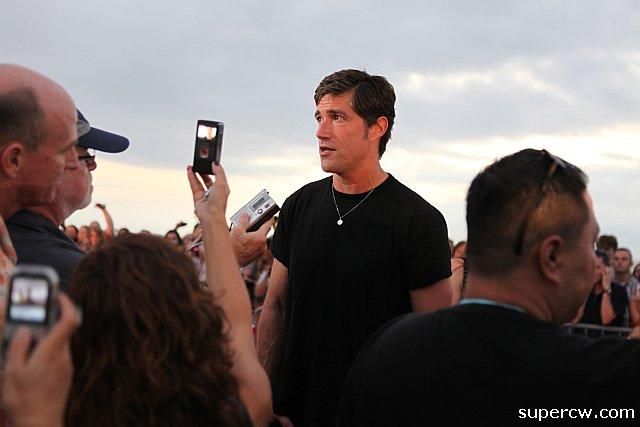 the introductions pretty much blew out my eardrums. there were a LOT of fans there tonight.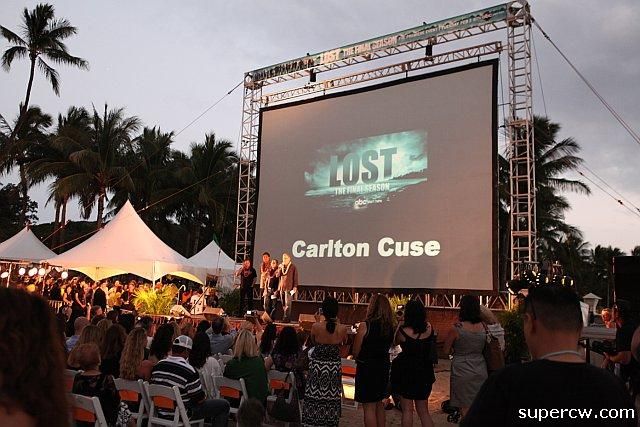 i was so blown away from the energy on the beach that day. it's one thing seeing all the websites and podcasts and blogs and books and such about the show, but seeing all these people freaking out about it right here in honolulu totally made it amazing. AMAZING. the crew and cast that were there were smiling so big. congrats on making such a rad show you guys.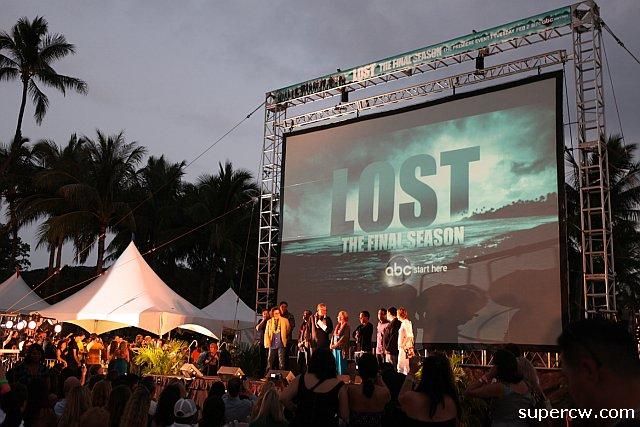 speaking of crew. HEY!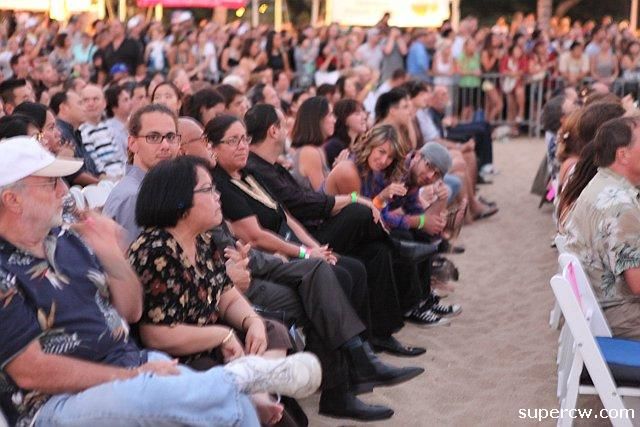 robert, who i met when i was on the show, who i'm not even sure still works on the show. and mikey romano, a.k.a. strawberry. a.k.a. sound genius.
ps: nicky who's the lucky guy that got you as a date?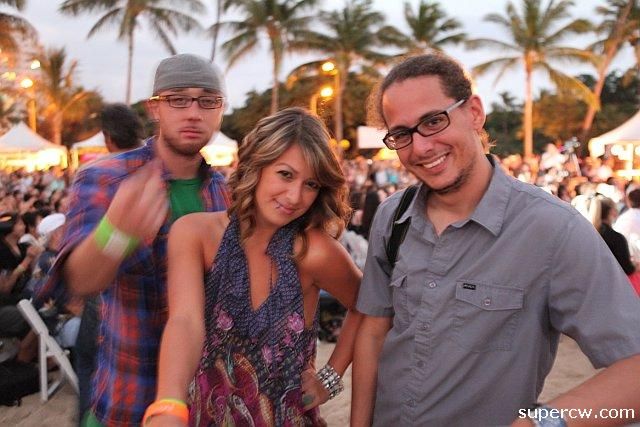 ps: love these people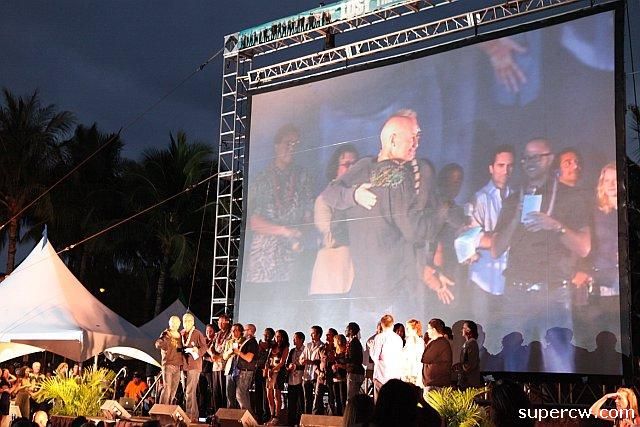 oh! skip ahead to the after after (after) party where i finally found torry again. here, buddy. take your camera back. and thank you thank you thank you thank you. i'm still gonna go get a g9 before i leave for hong kong. tomorrow probably. we'll see.
ps: HI SHANNA!!!!!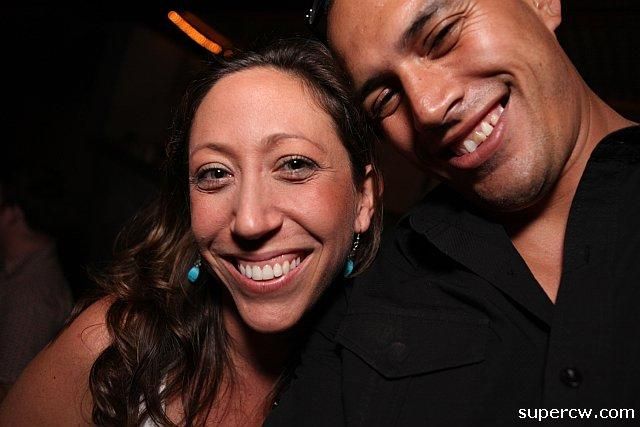 i skipped ahead. pics from last week coming soon. tomorrow probably.
look for more about the premiere in this week's column.
love ya, cw