so how to you top yourself when you do and see things that just seem un-topable? um, you don't. you go to the contemporary museum and see art.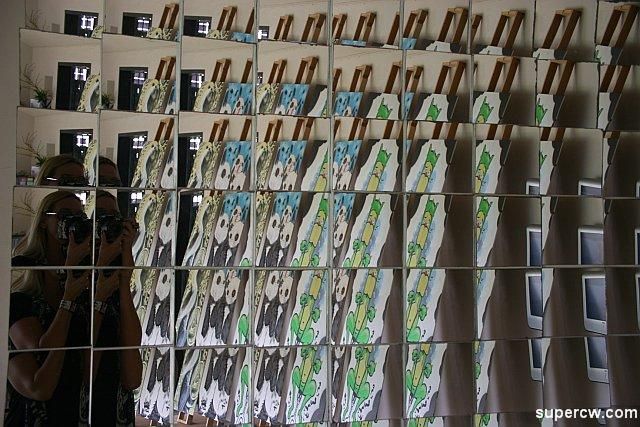 i was doing back to back events for work which were actually a lot of fun now that i look back. i mean, take manifest for instance. that's just a fun feel-good spot. ps: bob doing that there reminds me of me. most of you have had this from me. when your boobs are big you just can't help it, it's almost like that's what they're for.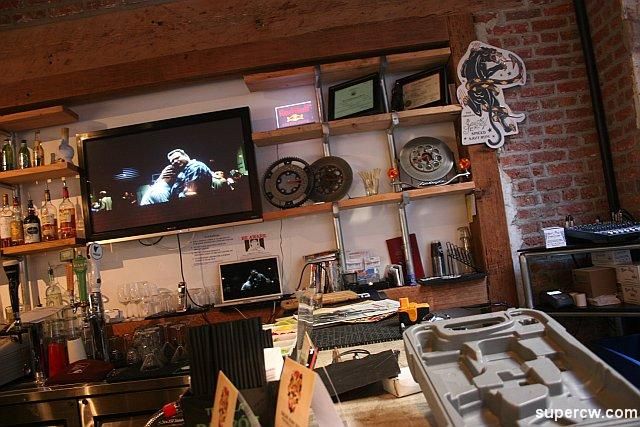 i love manifest in a way that i will probably not be able to explain to you.  if i could put it in layman's terms it would probably have something to do with being such a good in-between spot that also rages late.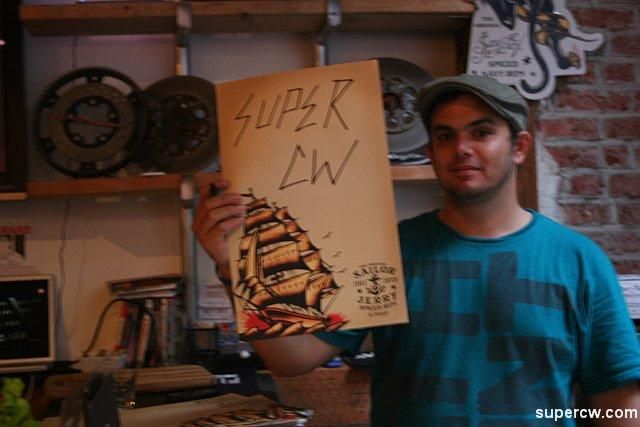 i was there early the wednesday before last setting up a fun party. hey, that's us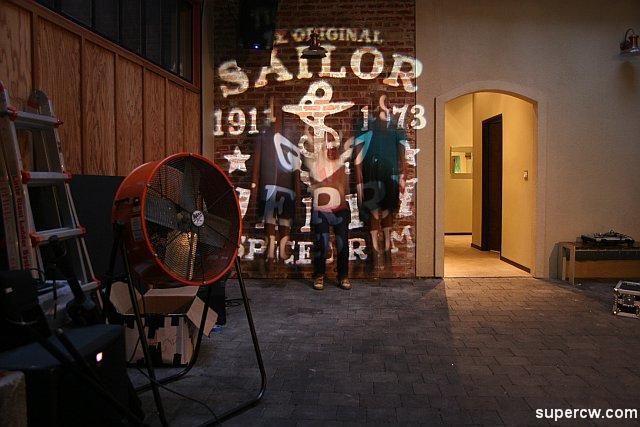 and that's them. can you see?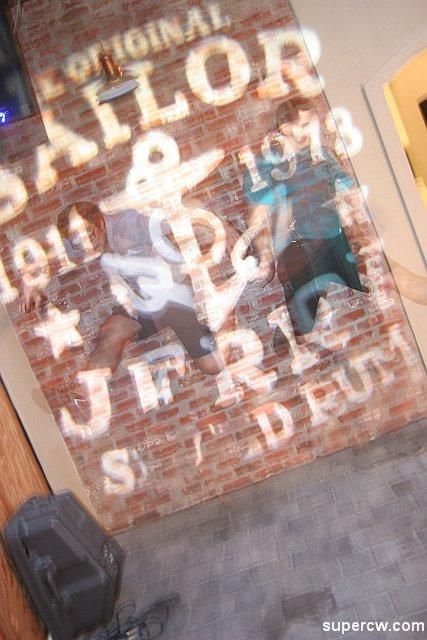 sailor jerry has to be one of my favorite brands i get to do stuff with. they have THE coolest stuff.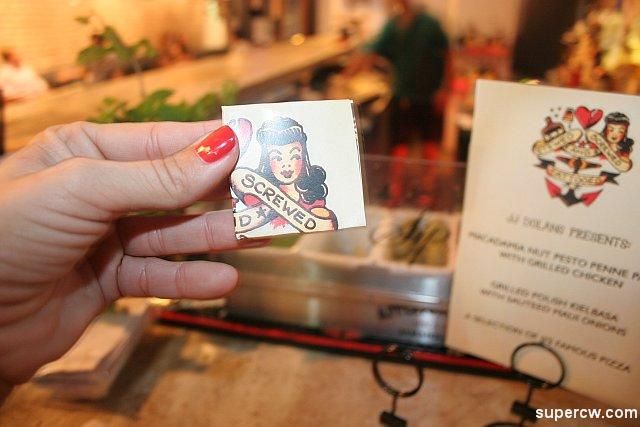 and it's the namesake of sailor jerry collins, the dude who had a tattoo studio on hotel street just behind amy's place (the current eternal body art) with a whiny little apprentice named don ed hardy. they used to tattoo all the sailors when they came in to visit the brothels on hotel street. that's why that said stewed, screwed and tattooed. cause that's what they used to get…
ps: GRLFRNDS!!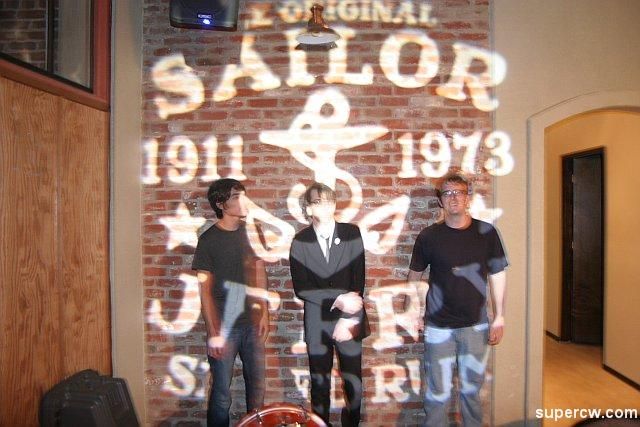 i think, i think, vince and sean payne were both at the other party i did for sailor jerry with nicole back when i still did myopenbar here. either way, HEY! sean payne is back!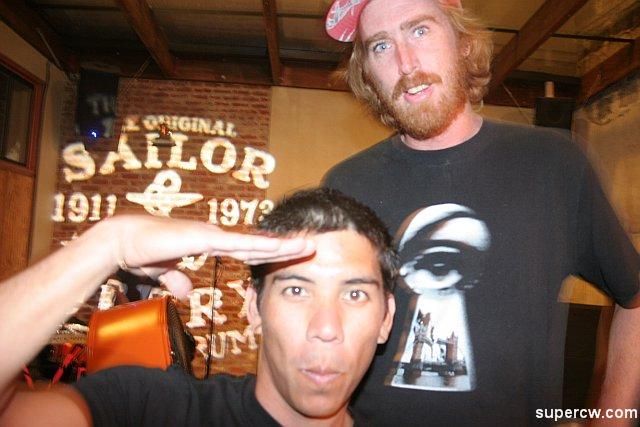 and we were all dying over the new weekly. with BRANDON on the cover!! and i loved what they did with my column about the LOST premiere too. who are these layout people ragnar? snaps.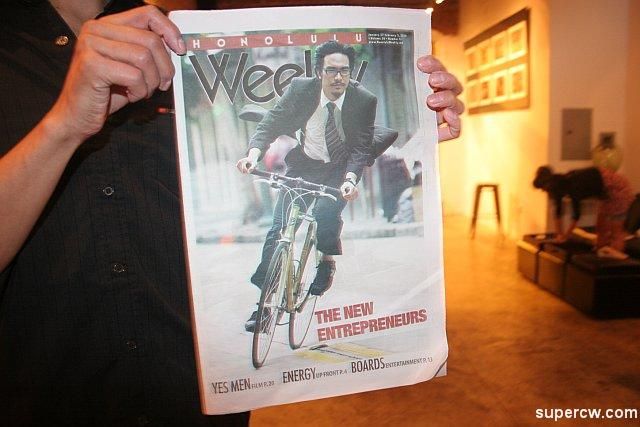 well, shit. you can't read this. i wish you could, though– it was the special menu JJ Dolans made for our party. he did these kielbasa sausages with a sweet mustard and maui onions that i couldn't stop gobbling up even though i was full. not to mention all of their famous pizzas. they just kept bringing them in all night too. this really was a pretty awesome party.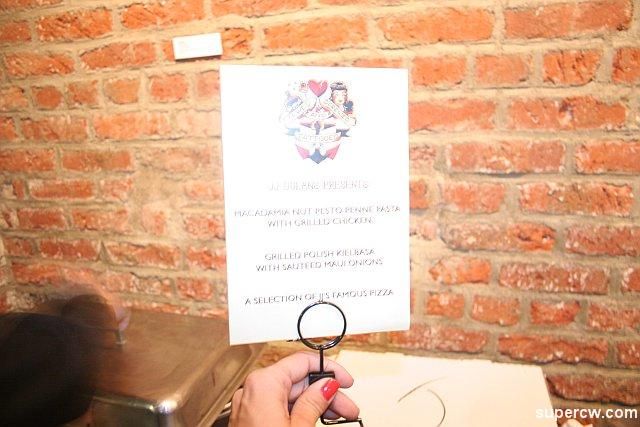 ya, it kind of doesn't look so good. i guess trust me. cause it was.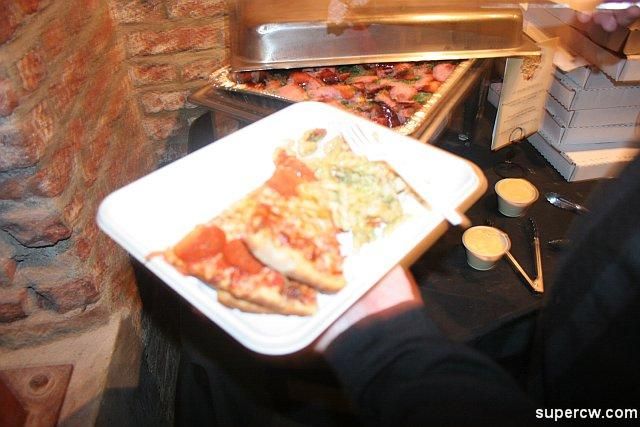 hahahaaa, everyone was asking me "oh, did you hire a sailor jerry promo girl?" and i was like "no, that's just my friend jackie."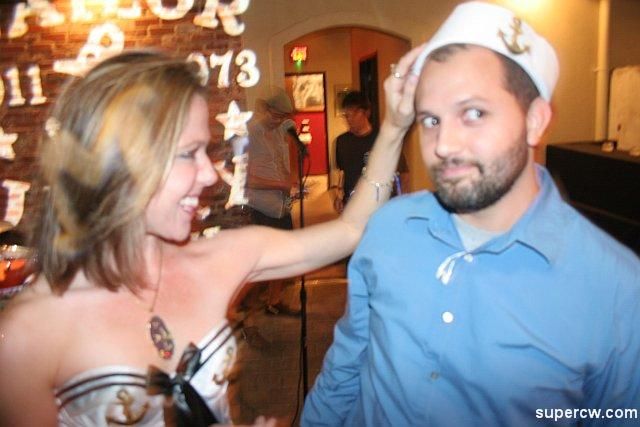 she kind of just does things like that <3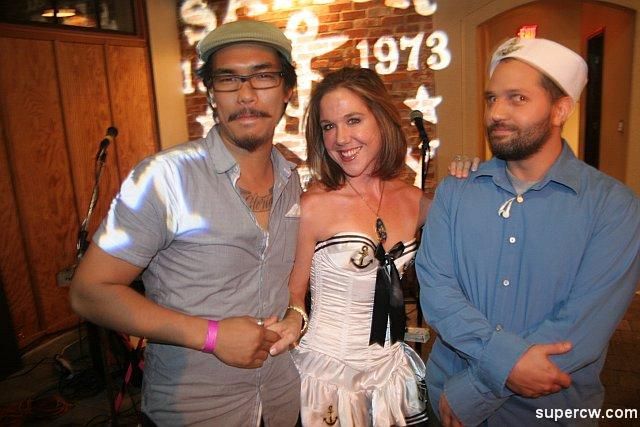 so anyway, this was mostly a bartender appreciation party. to say, like, thanks guys, for getting us drunk. paparazzi was in the house. so good to see you guys in chinatown.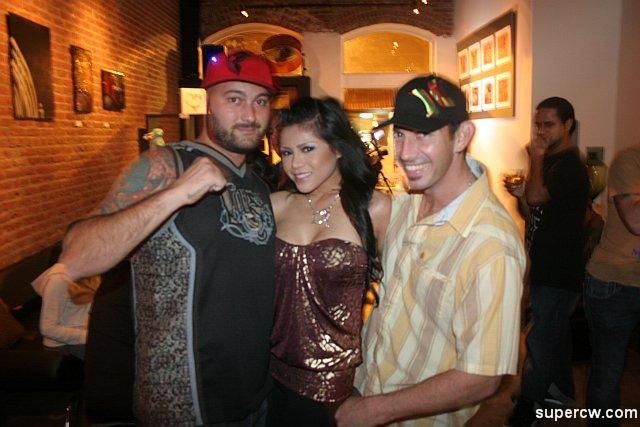 tiffany knows a little bit about bar tending after my birthday. i heard the drinks were nice and strong all night. <3
good to see you guys not working for a second.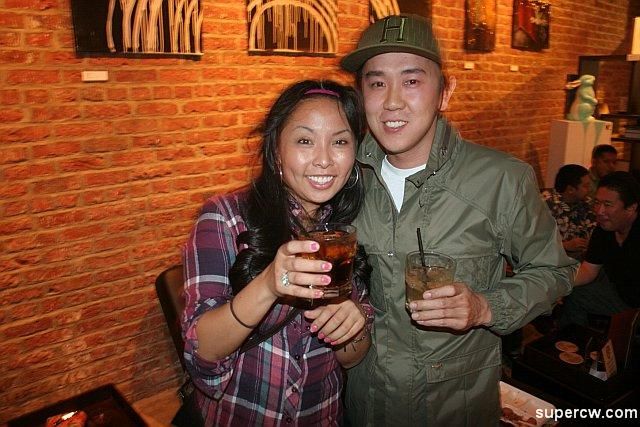 stephanie lau, morphing in to two people with my awesome new setting someone else left my manual function in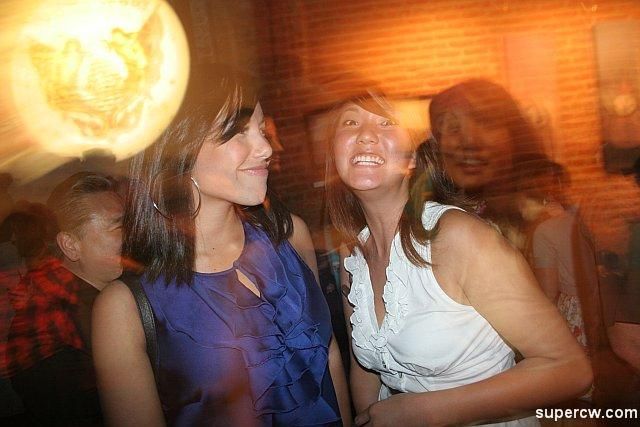 ps: yes! i was using some random awesome setting on manual with my flash tonight. that's why things look weird/cool, NOT because i actually went and got that g9 yet. did you know those things are like $500? i was thinking they were like…. $300. for some reason that extra $200 i wasn't expecting to pay kind of matters. i'm going to china in like 2 weeks dudes.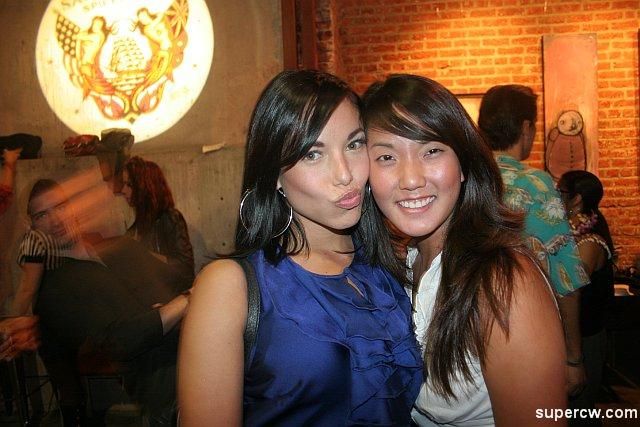 it was open to the public but we kinda kept it a little quiet. we wanted everyone to be able to move around and get drinks and eat without a flashmob of "OMG FREE DRINKS IN CHINATOWN".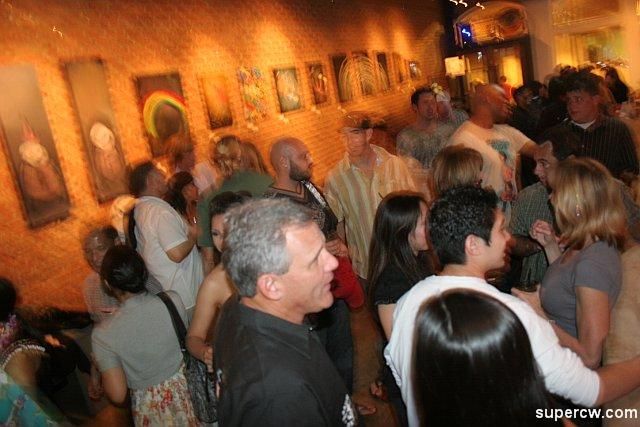 but yay! fashiontribe! she came in when we were taste testing the drinks earlier in the week. i was like you HAVE to come you HAVE to! (which she probably hears like thirty million times a week.)
but she caaaaaaaaaaameeeeee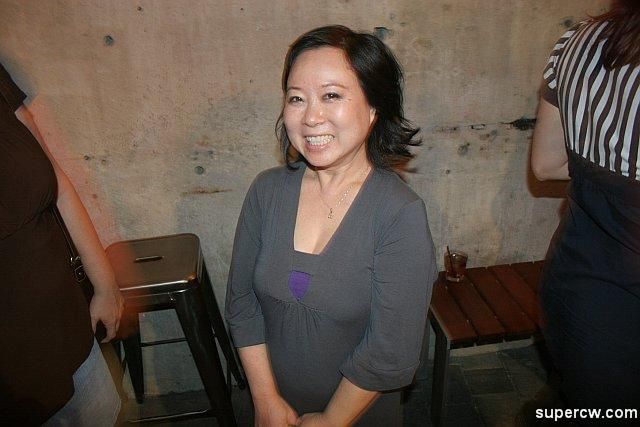 i was like "mikey, please don't get drunk, damn it. you need to get good footage."
It's pretty easy to get drunk drinking sailor jerry. 92 proof. and smooth. frigging amazing stuff really.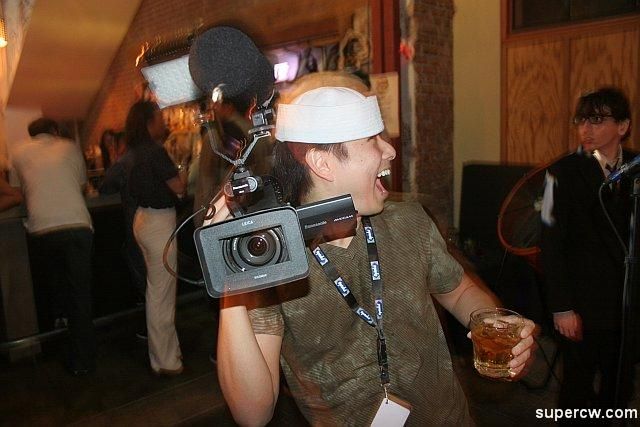 contrast in the house, which was making me pee my pants. and rachel from rachel's guide, in more of the sailor jerry rachel status tonight tho…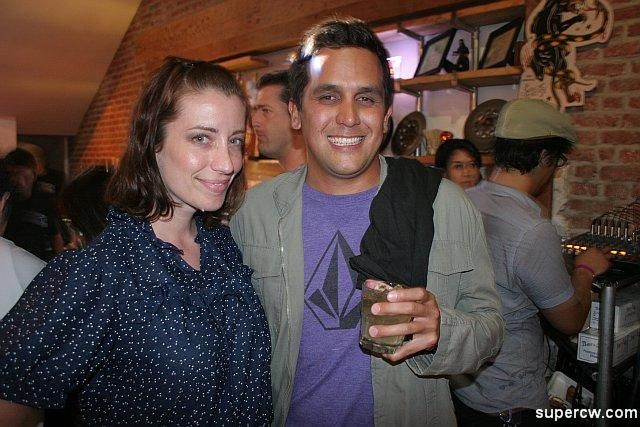 lancifer doing amazing things with that camera while brandon was doing amazing things with the sound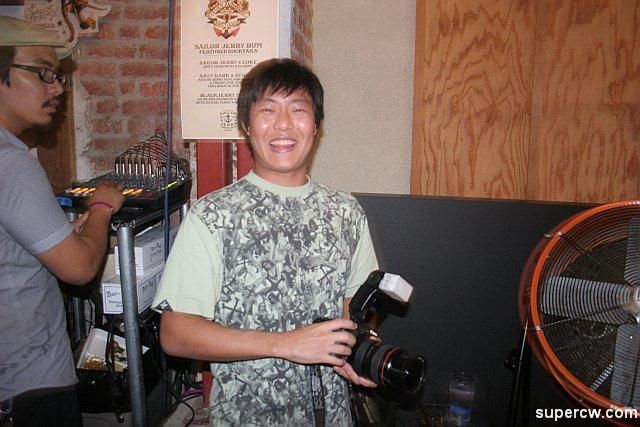 then GRLFRNDS killed it!!!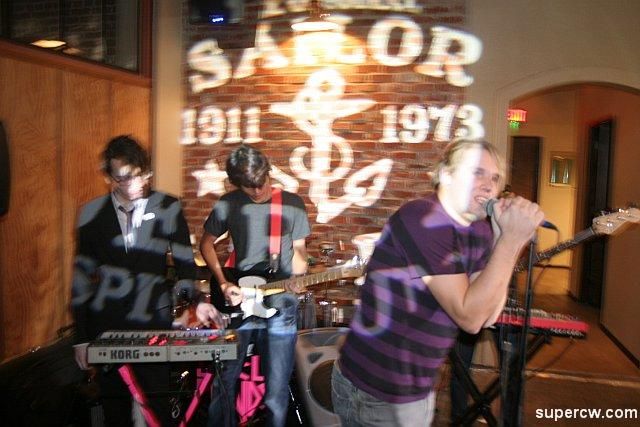 and people liked them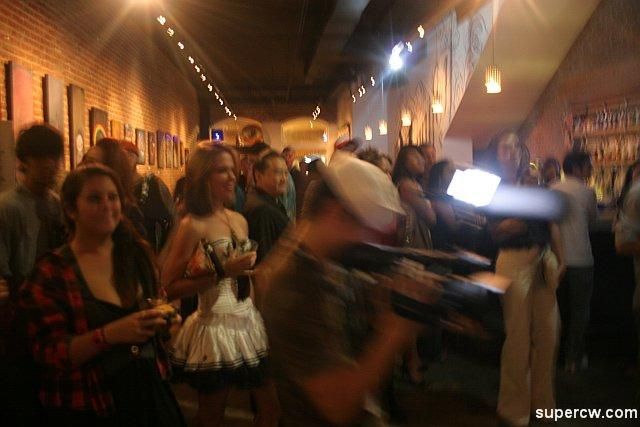 cheryl is back at crazy shirt. if you know any good graphics people that are quick with turnaround and like doing production have them call me.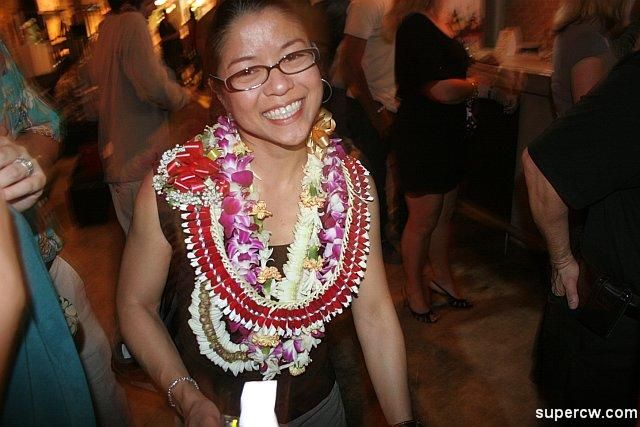 thanks for coming, honolulu weekly! i love you guys. geniusbrains.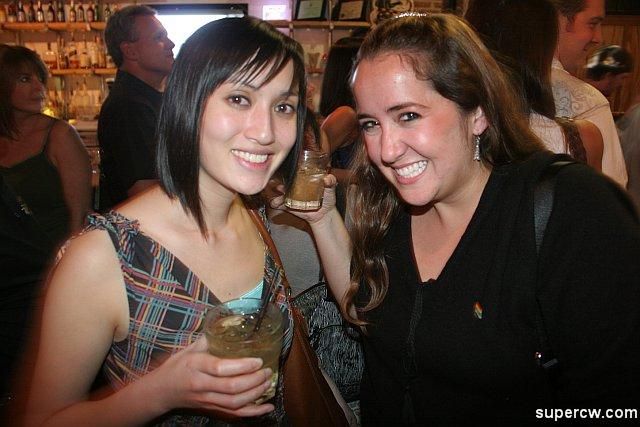 papa-paparazzi (god) (i had to tho)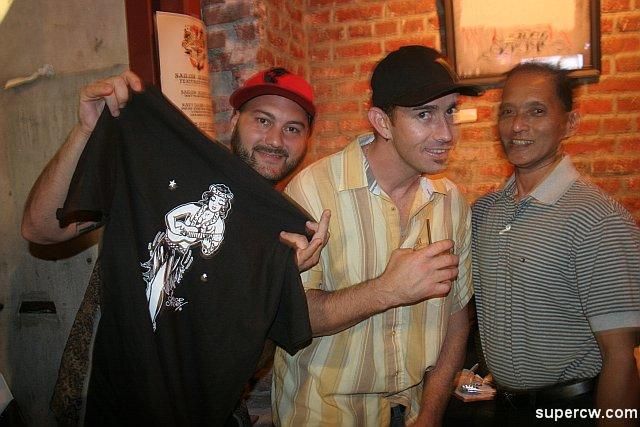 so yeah, this is work.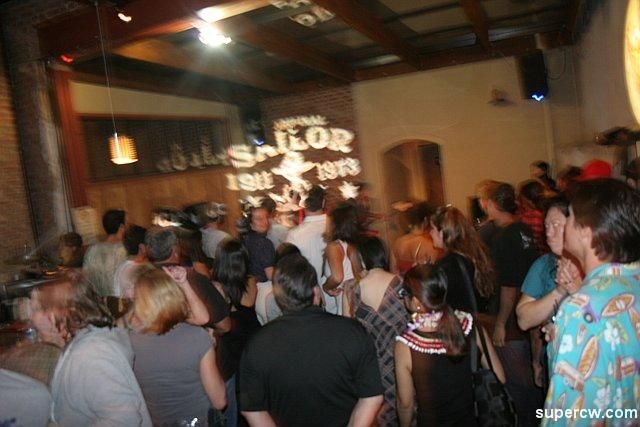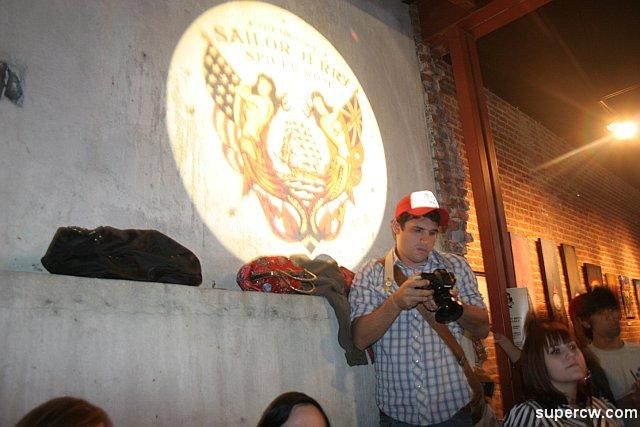 and THEY are getting better than ever. and yep! that's ryan miyashiro with them now. a bassist! even though i'm sure if GRLFRNDS were like, yo we need a piccolo player ryan would step up. he plays like every instrument there is.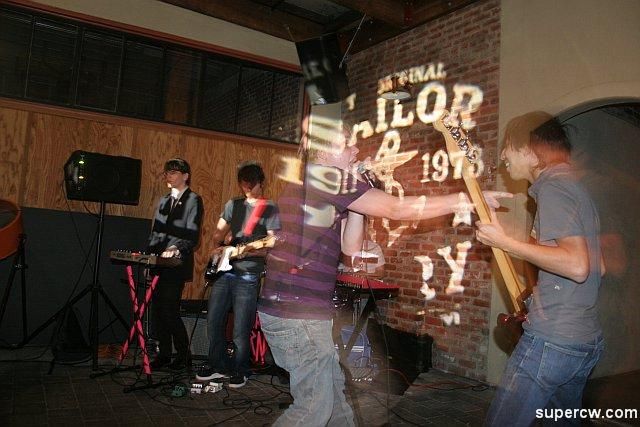 saw travis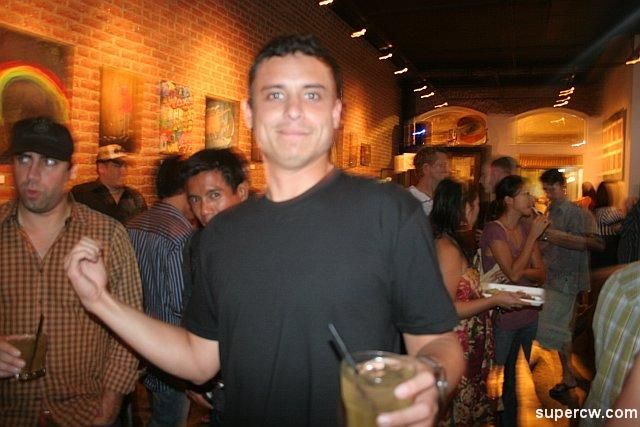 saw momoko and fashion designer matt bruening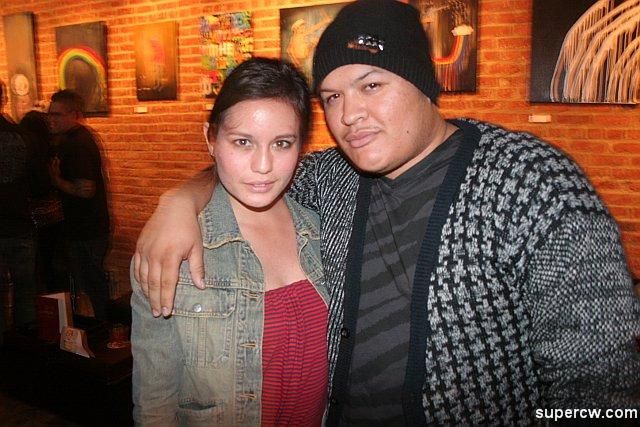 saw james ramsey!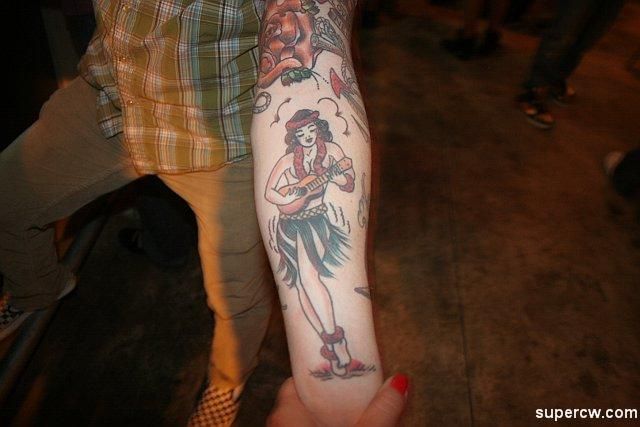 ps: yes that's one of sailor jerry's designs. you can imagine how delighted rachel was.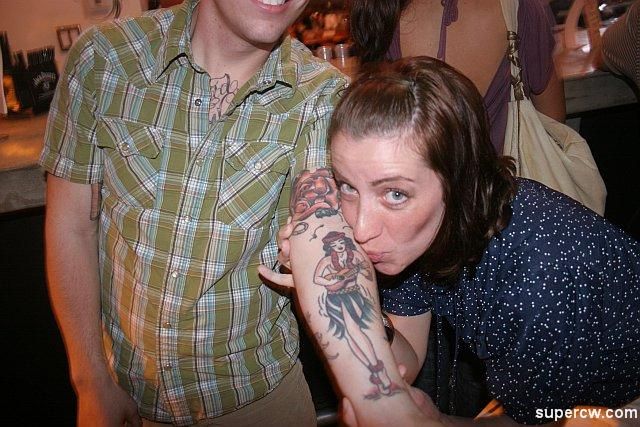 meanwhile… GRLFRNDS!!!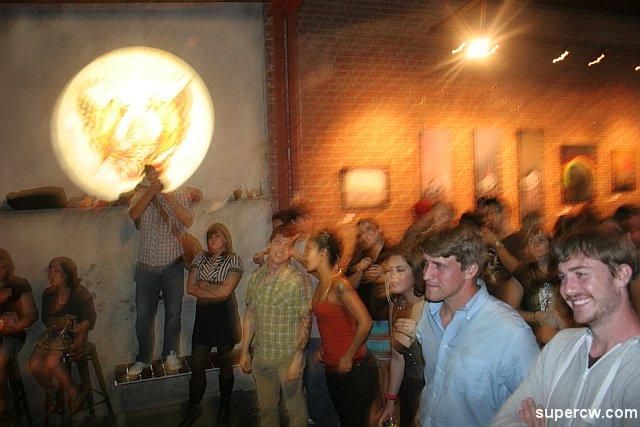 (hi momoko)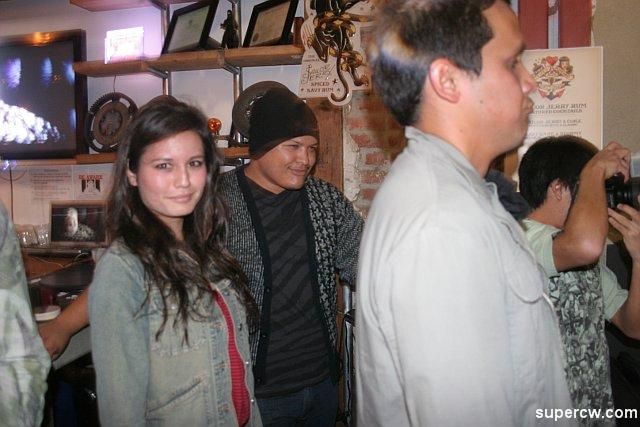 if you haven't seen these guys live yet, then i just don't know what to say
i can show you video but i know it's not the same. you really gotta just come to honolulu and see them.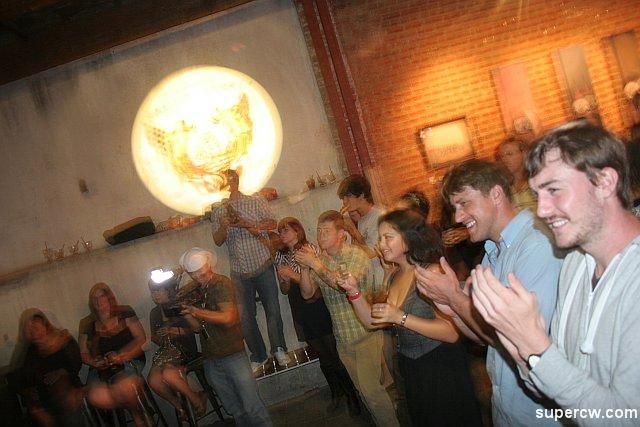 tim rita! beverage celebrity…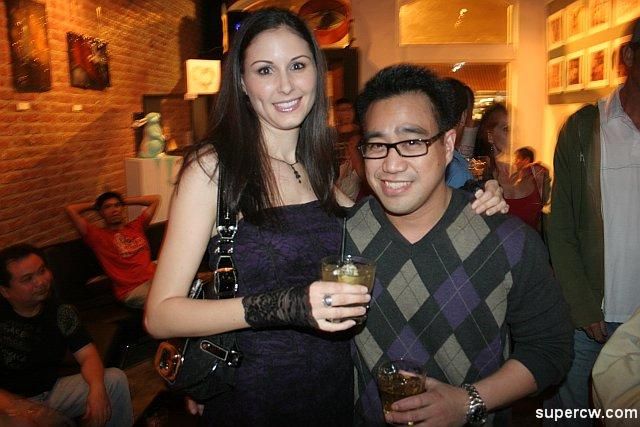 the shirts were waycool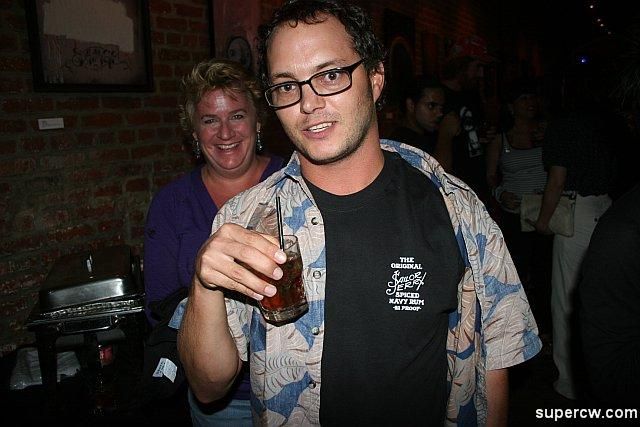 ryan!! thanks for making wes come. he's got cuteysmile.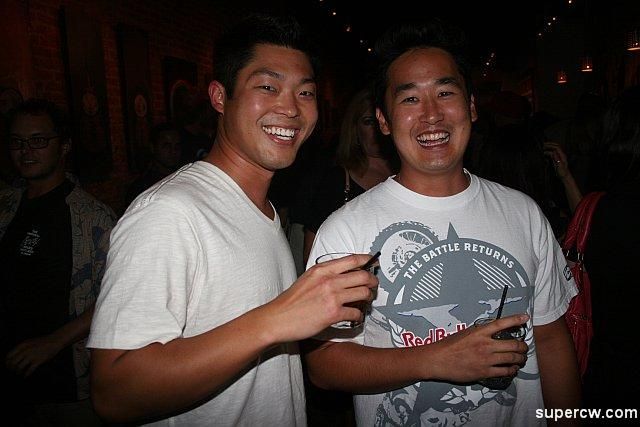 jonahfaceiloveyourFACE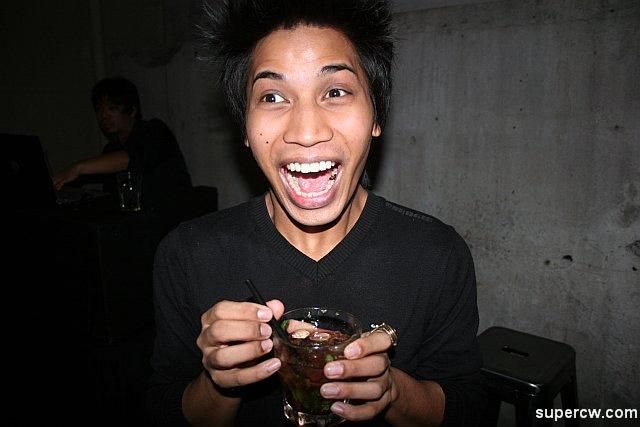 troy gomes even came. see, i told you.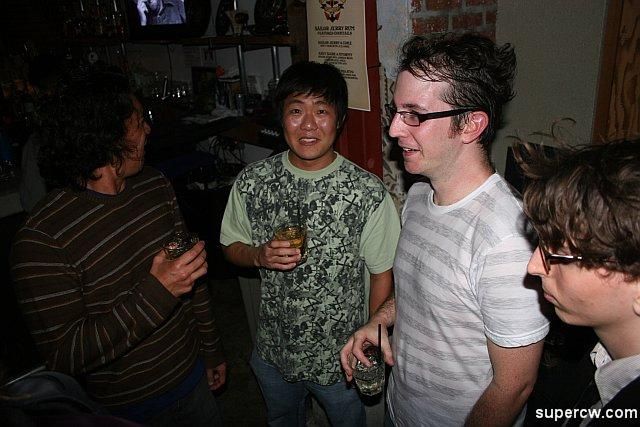 i been seeing maria step out a little bit more lately, which i lovelovelove. not like it's so horrible to go see her at apartment3 tho. i was just there last night. and i'll be there wednesday.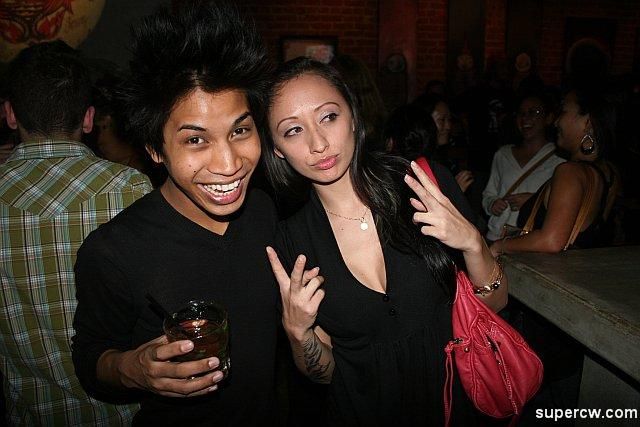 NICOOOOOOOOOOOOLEEEEEEEEEEEEEEEEE she back. sean and nicole are baaaack. they took like a 6 month trip around the world america that seemed like years.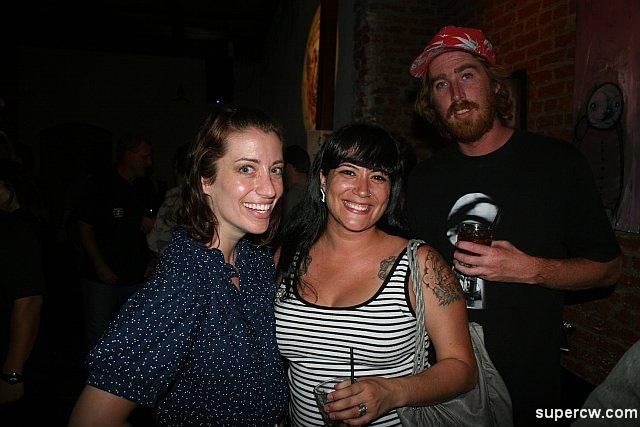 bartender royalty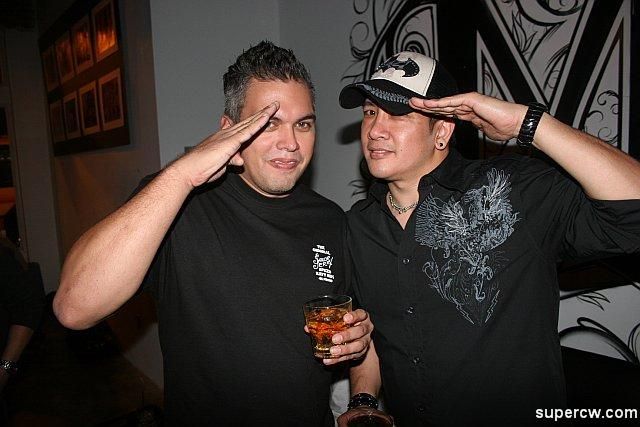 nella media and organik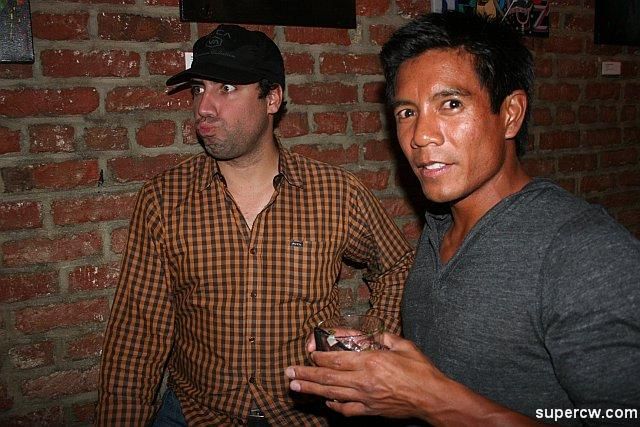 and TRAVIS! did i already say travis? (traaaviisss)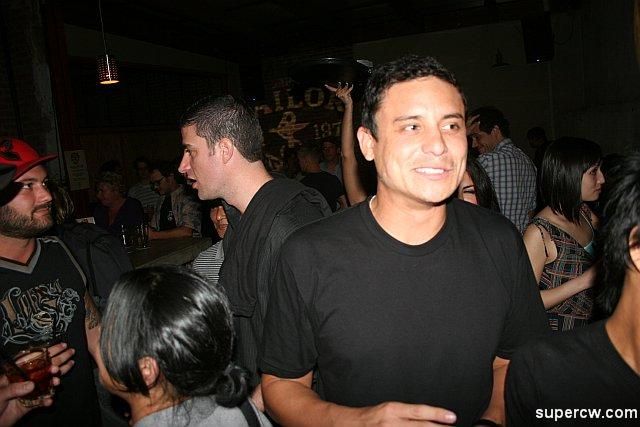 mikey beat brandon in chess. brandon beat me in chess in like 3 moves. so, doing the math, i'm thinking mikey is pretty good at chess.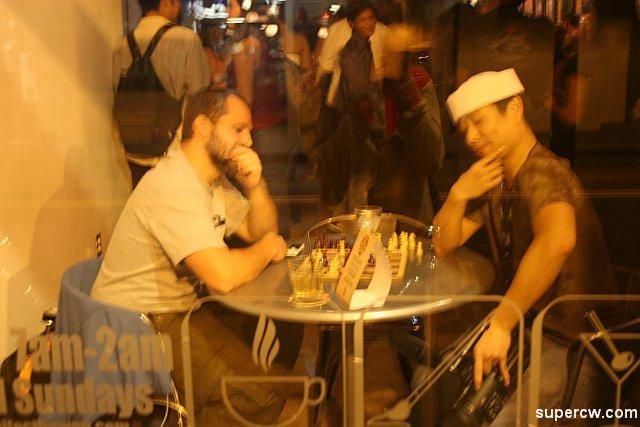 and OH! mikey's little video of tonight was the coolest thing ever. he totally used The Wire as his inspiration.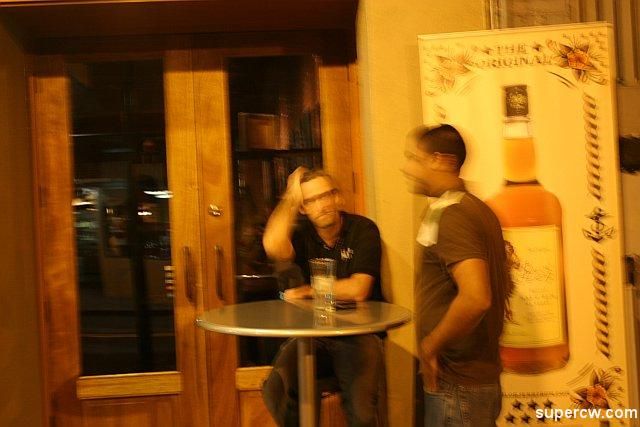 we stuck around for a while after the thing.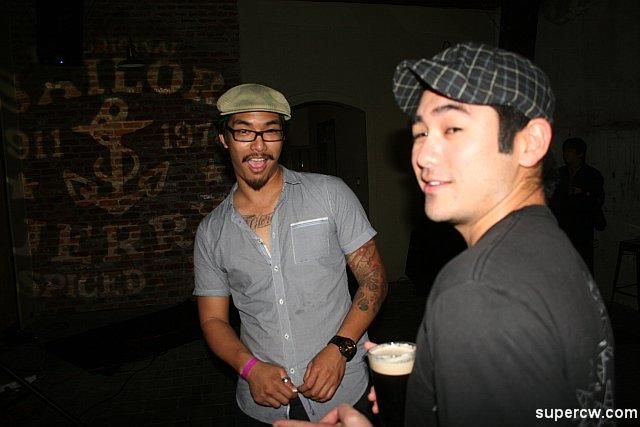 was pretty cool to see tyler our wine guy there. he's too cool for school.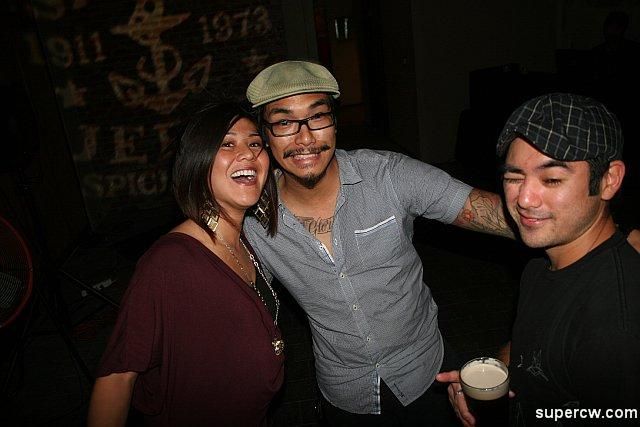 these guys stuck around too. it was fun.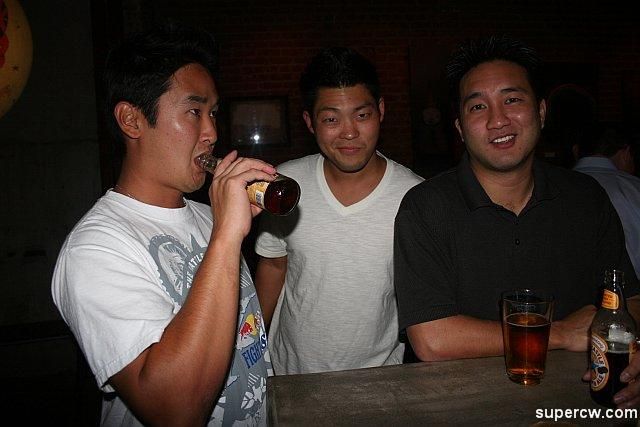 cuteysmiles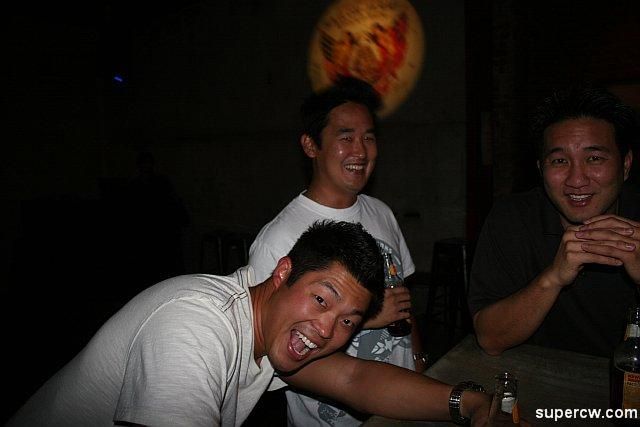 ps: was good to see you not slaving away at work megan!
ps: my other shirt i got at cloth that will be my uniform for a while. i'm getting in to these velor dude shirts from way back when.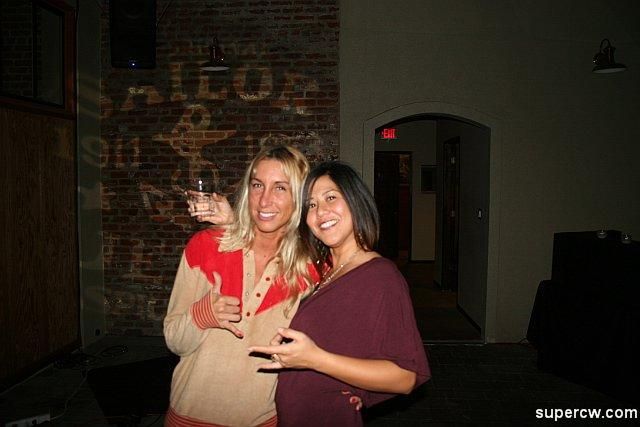 made it over to soho since it was wednesday. haha this is manifest gettin weird.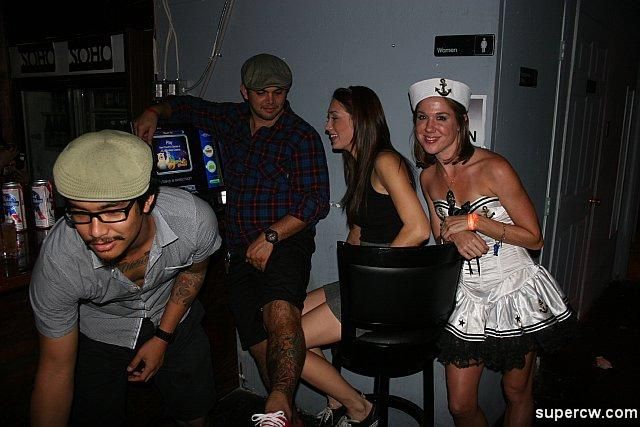 saw robert campbell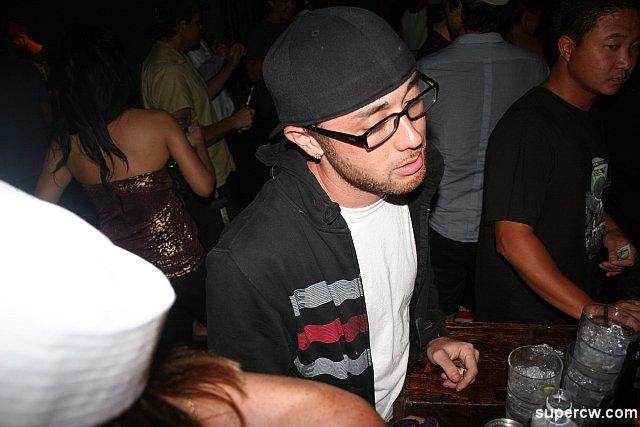 saw cymri!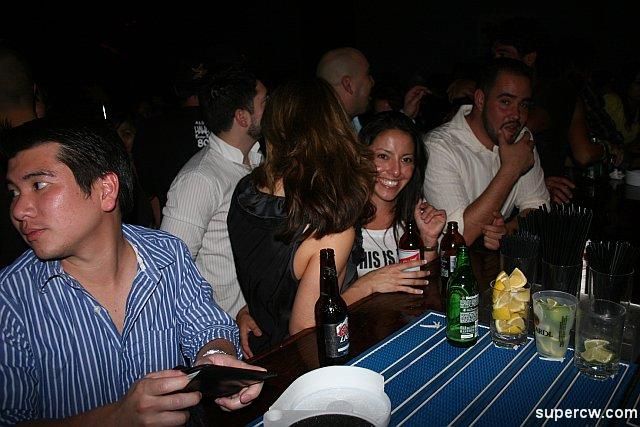 and brendan!
when we walked in a lot of people in there was wearing cowboy hats.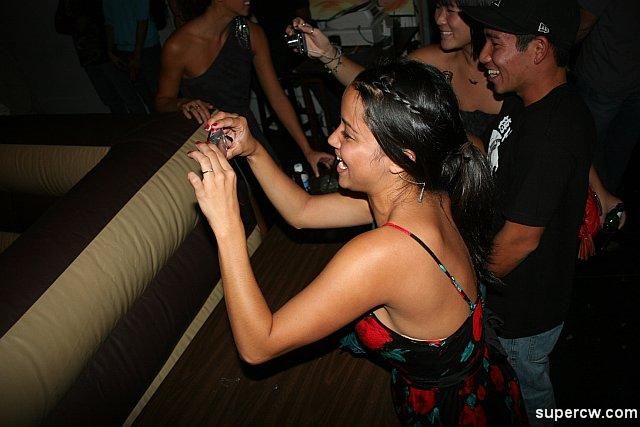 it didn't make sense at first and i was like "someone ELSE in chinatown is having a theme party tonight??"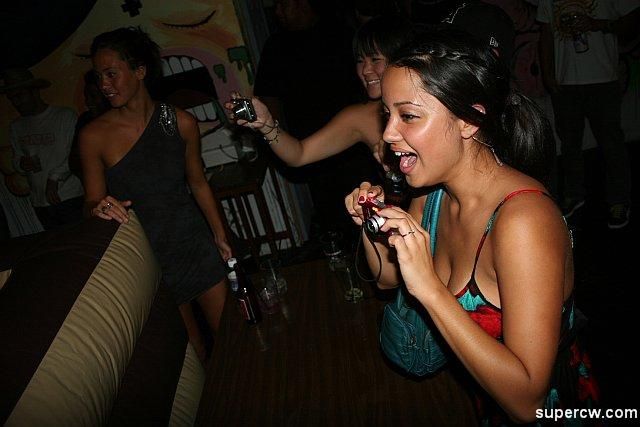 but it was actually cause they had the mechanical bull in the next room. oh.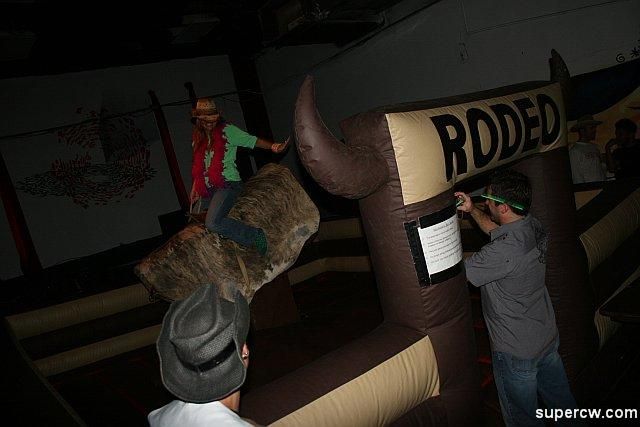 katie actually made it look easy. and good.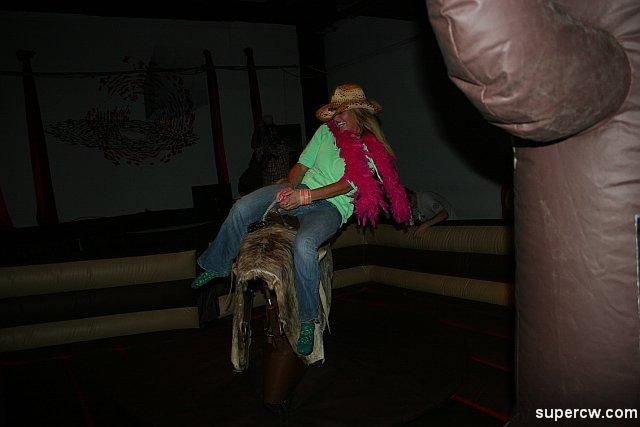 other people just looked good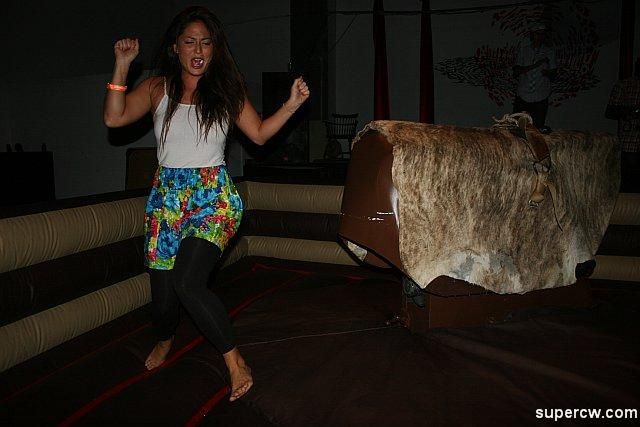 i saw nina too. and SAM!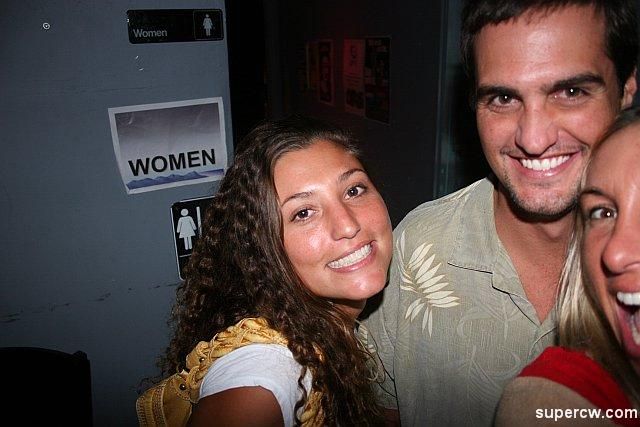 then wes grabbed my camera. and took a picture of… a chair.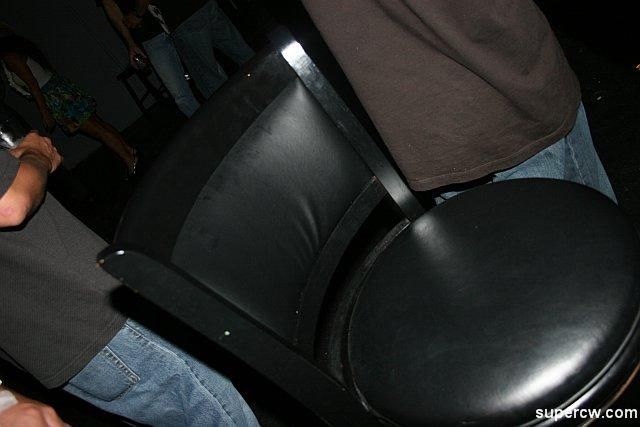 wescam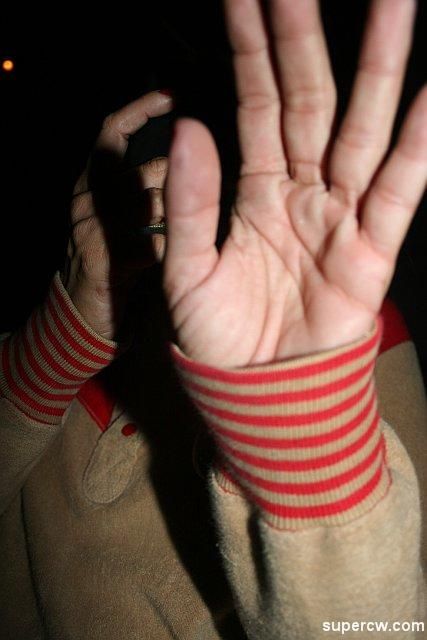 wes and sam in bff bro stance. i think, i think they just met. 92 proof.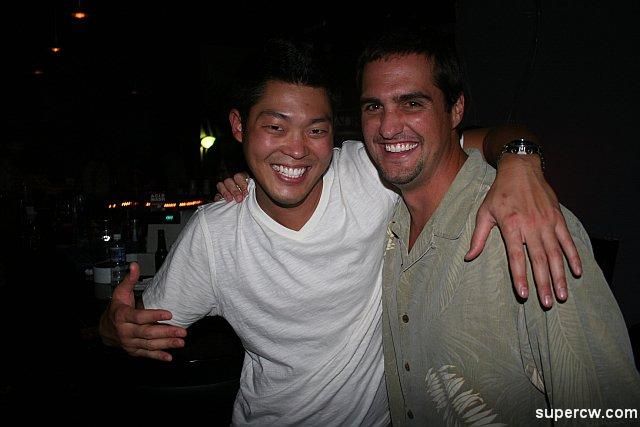 don't look for me to be in any sort of mature kind of stance. i had just completed back to back events and it was only wednesday. it was time to blow off some steam.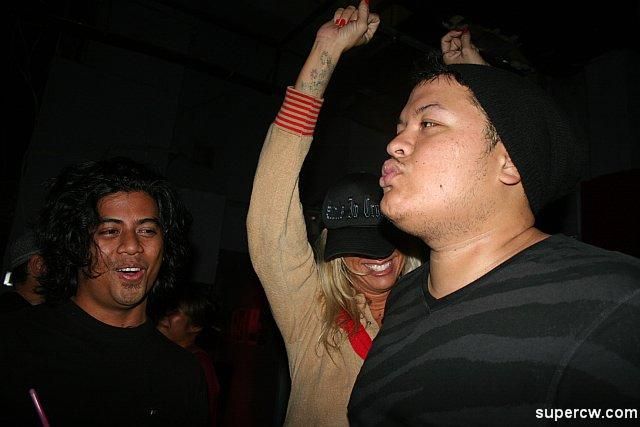 and i had people to help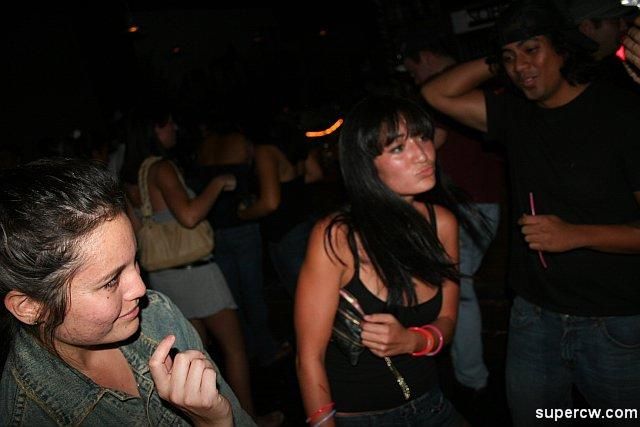 then i was up at the contemporary museum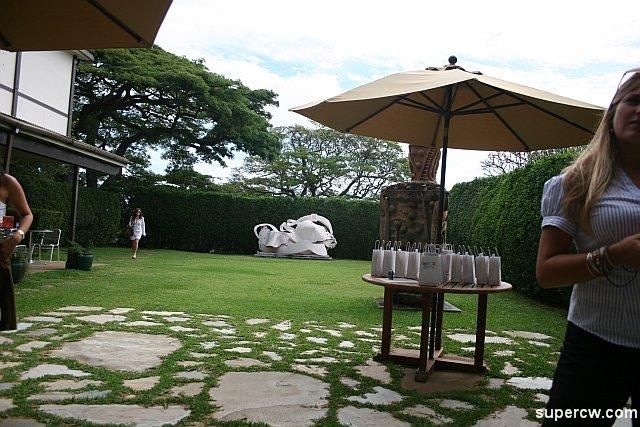 to see artist ryan higa. hi!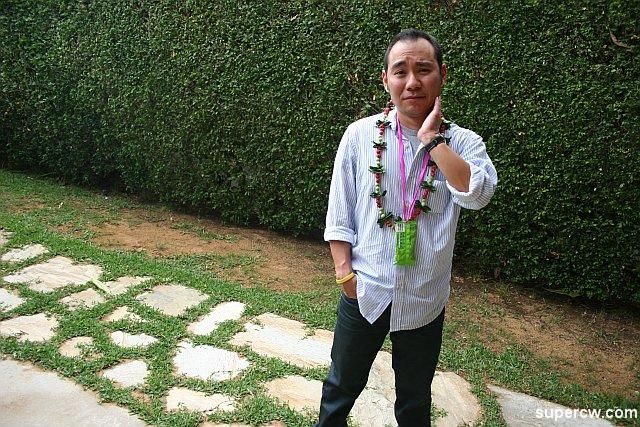 he finished the mural up there! gruntled funk. it was really neato.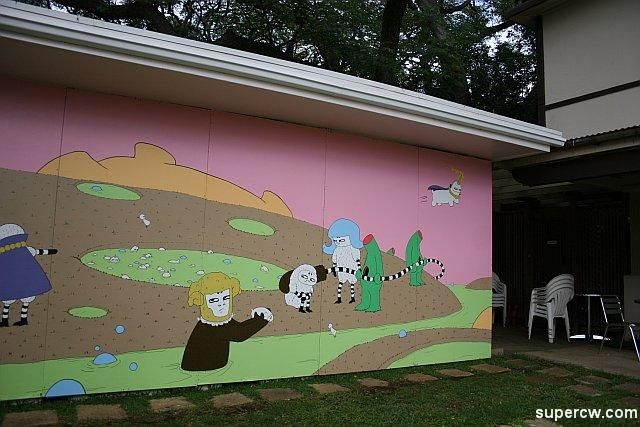 don't ask him about his art though. he doesn't like to talk about it. which is actually fine with me, i kind of just liked looking at it.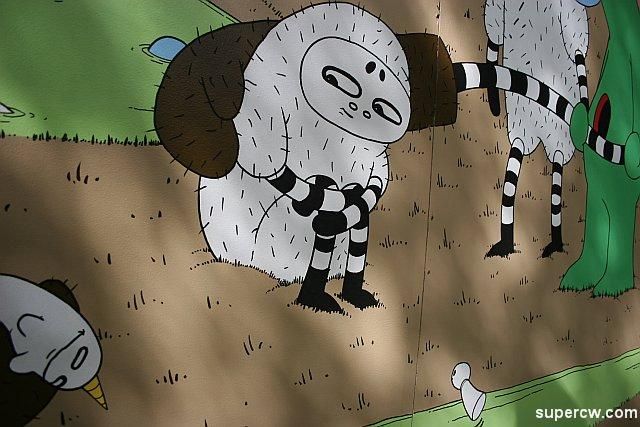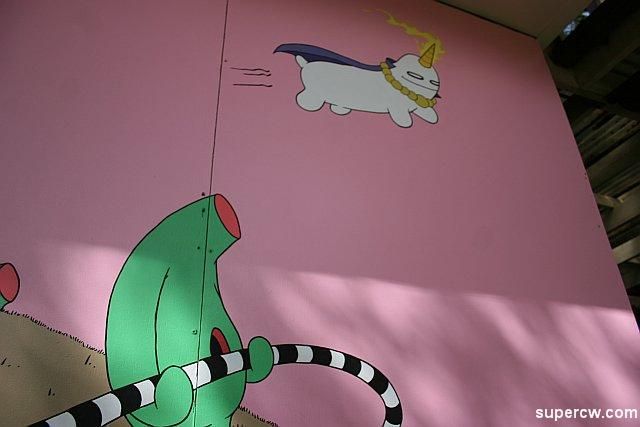 ckaweeks had stuff up there too. which reminds me… WHO HAS THE PAINTING HE MADE at my birthday party? at first i thought it was pretty funny/cool that someone took it, but now i want it back, k? that was a CKAWEEKS original that he did for ME! pls…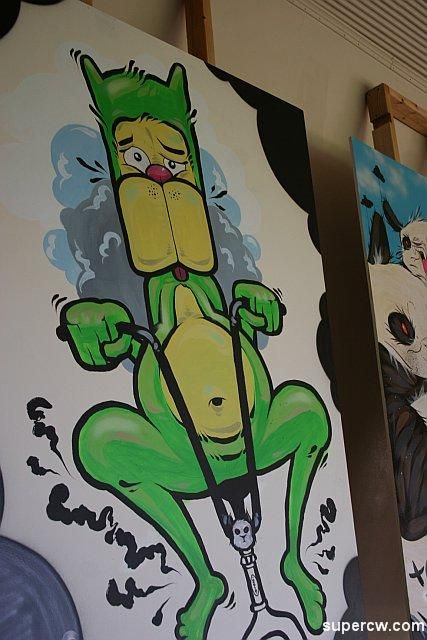 oh, that's it. wow, just a wednesday and a little art. and now i have all this stuff from the weekend. watch this space i guess!
love, cw