i know dan weaver said that the bigger pics are better, but i still not sure how to keep this from overlapping over there —->
wordpress dunce.
anyway. it's BRAXTON! homey was back in town. along with a lot of you. for christamasssss. it made for some highly entertaining evenings out letmetellyou.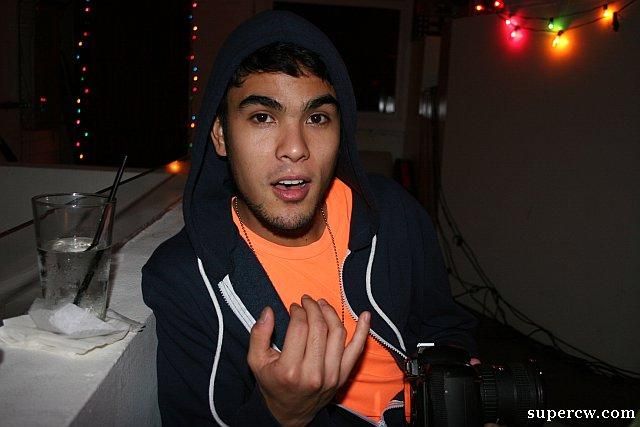 sure it was nice to see him do little mini sets all over town the past few weeks…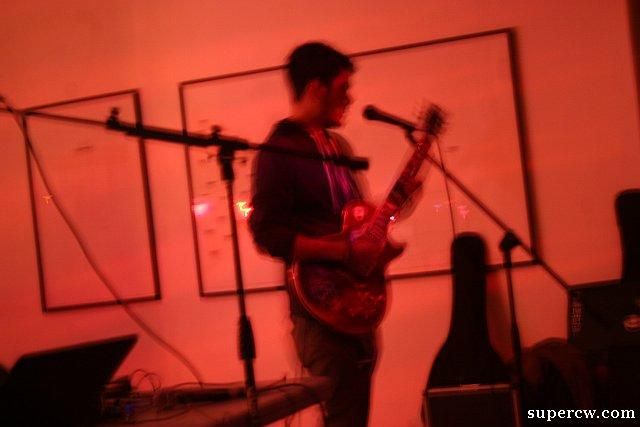 but MAN you should have been there for that impromptu freestyle session on hotel street with ryan miyashiro. and the two random hotel street guys that wandered up. one had a killer flow with a nice little rasta twang, and the other was just drunk or high and kinda moan/yelled the whole time. both were way in to it.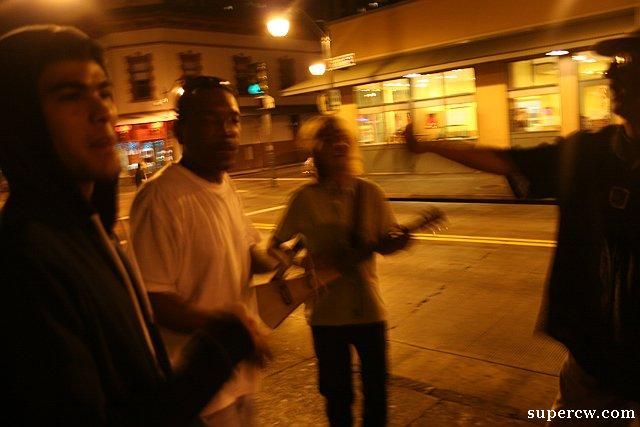 it made for a very entertaining interlude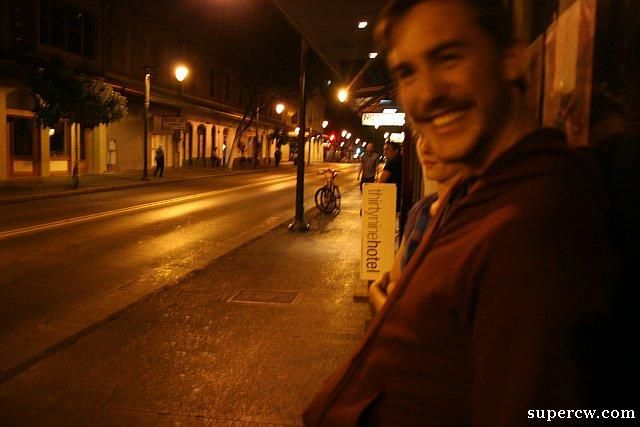 then braxton let me use his camera. with which i got no amazing shots. sorry bru.
then kamuela and jason tom did a little collab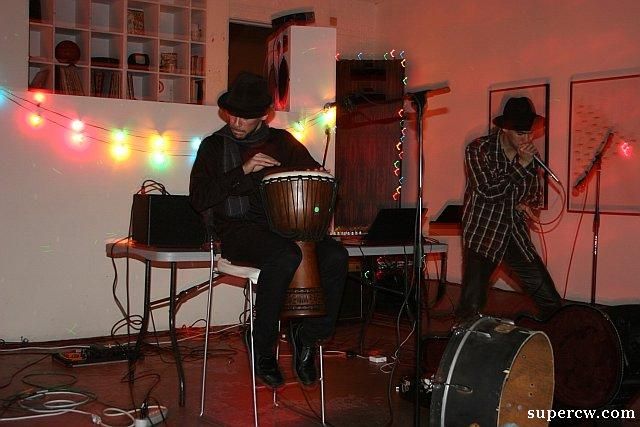 then kamuela's band played. they were really good.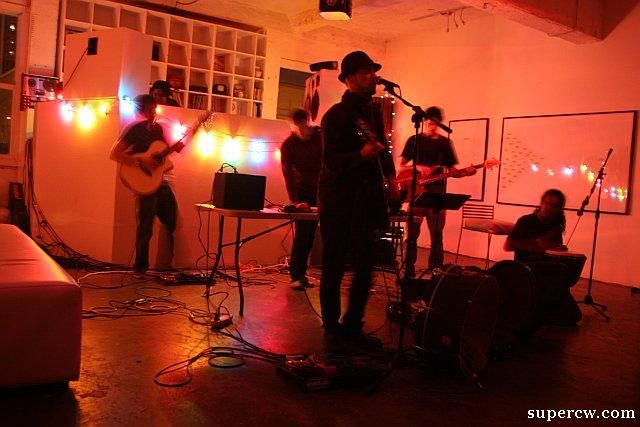 then every musician in the room did a collab. it blew my mind.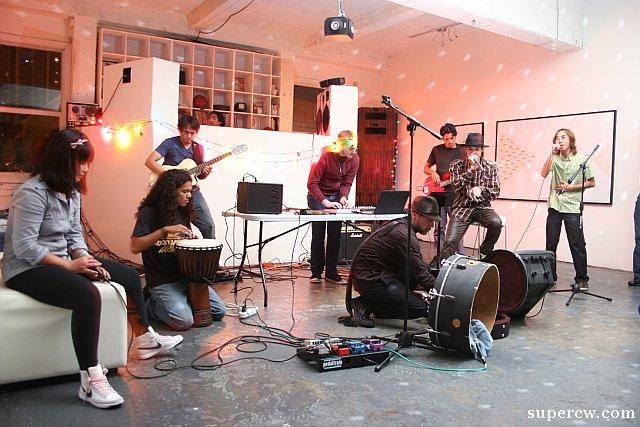 every musician except luke. hey luke!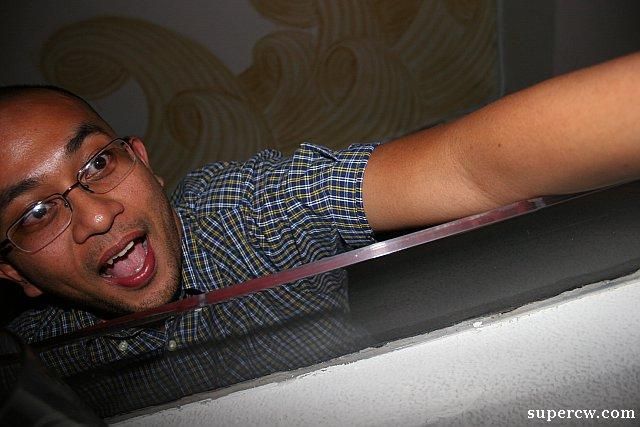 then it was new year's eve. and time for dinner.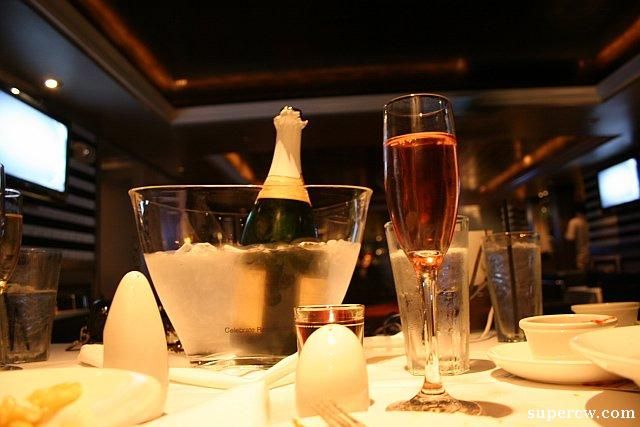 ooops. using a viewfinder is my friend. or i mean it should be.
but ooo, flash's shoes.
and woah jackie's dress/skirt thing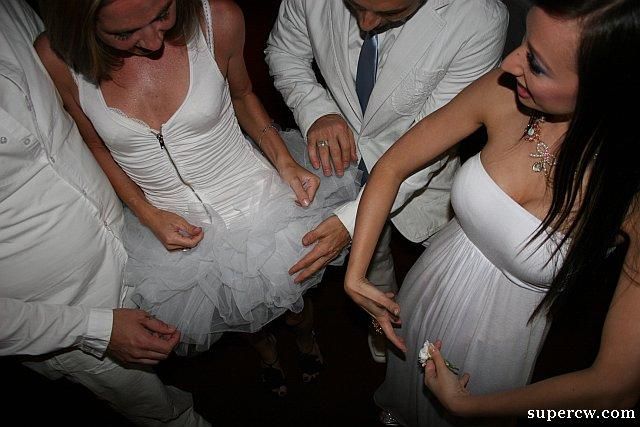 i got the banger. blackberry banger.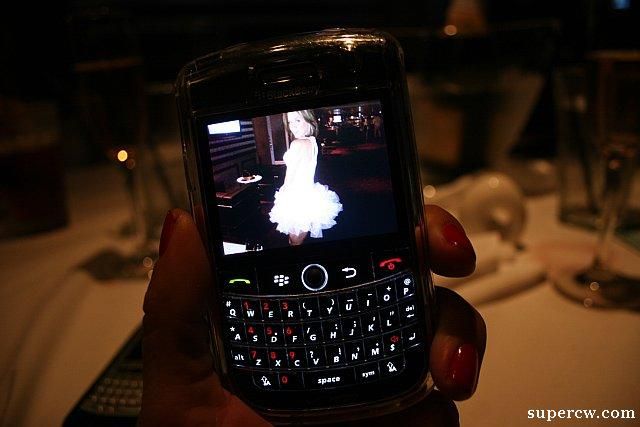 one is a secret service agent in town with christmas baby obama and one is the creative director for MAC cosmetics. i was all giddy about this.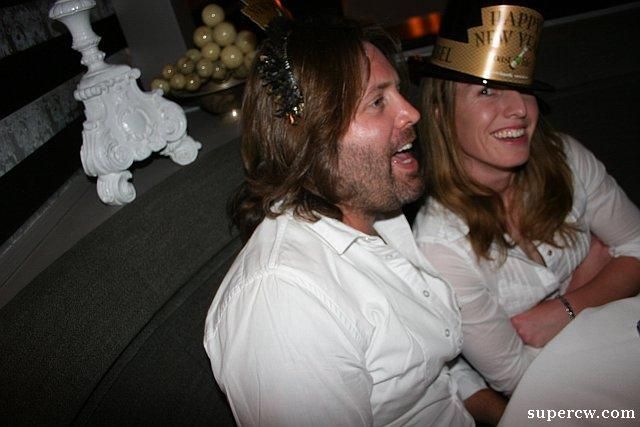 we were all in shock that there were actually TWO white tutus at the white party. after i thought about it, it made sense tho. what the hell else are you going to wear.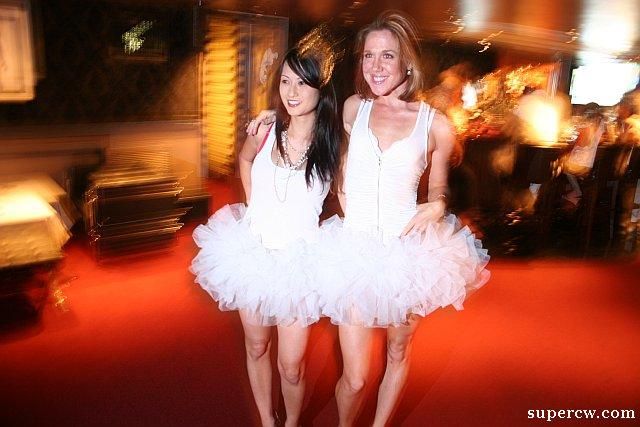 besides betsey johnson white sparkle bow shoes, i mean. omg maria.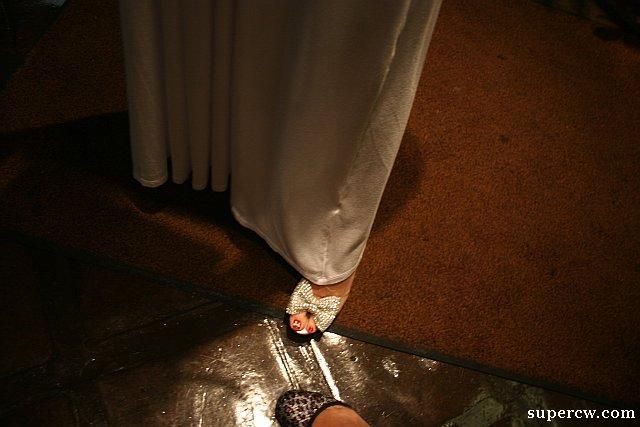 dinner was good. i was on the early tip. a lot of you were chillin at home/house parties i see. i was committed to only drinking champagne tonight. didn't want to be blahdrunkblah tonight. the manifest had their Gold Room set up and it was amaze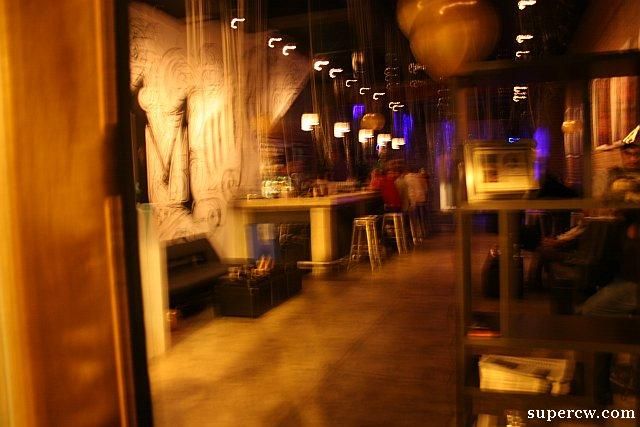 i'm so in to their new laser thing in there too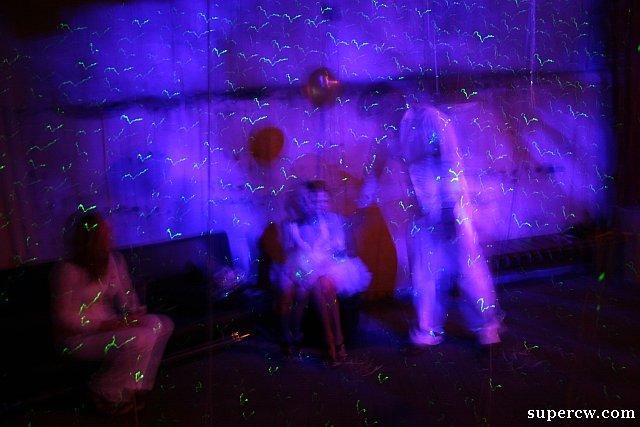 happy 9pm on new year's eve, everyone. everyone, hey!
no drunk tonight. no drunk no drunk no drunk.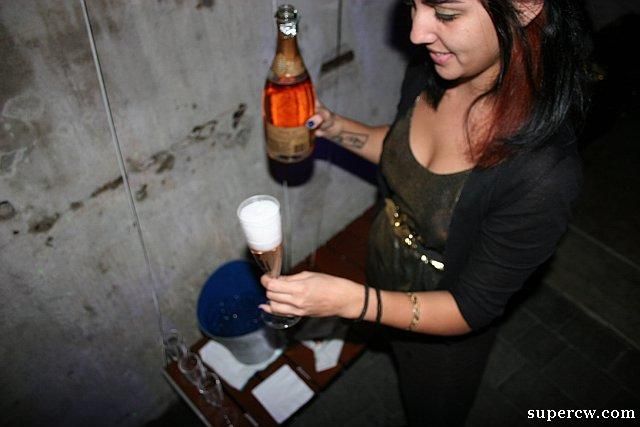 some friends came by. hi robert campbell.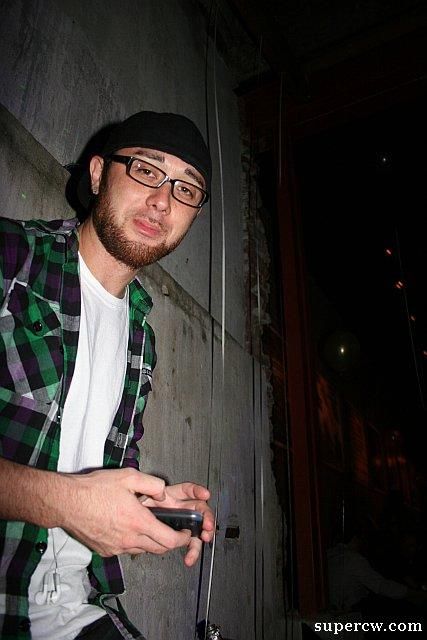 hi becker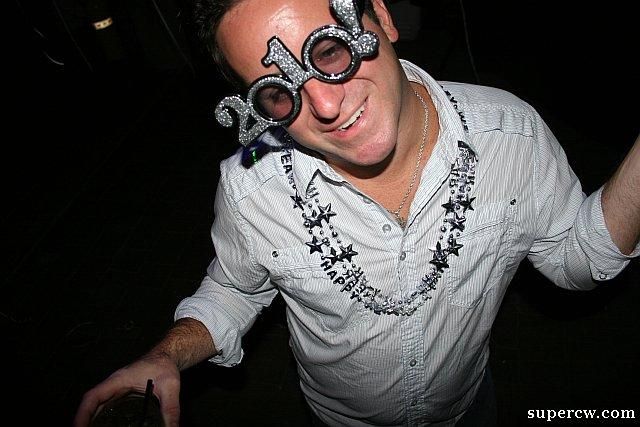 hi jackielegs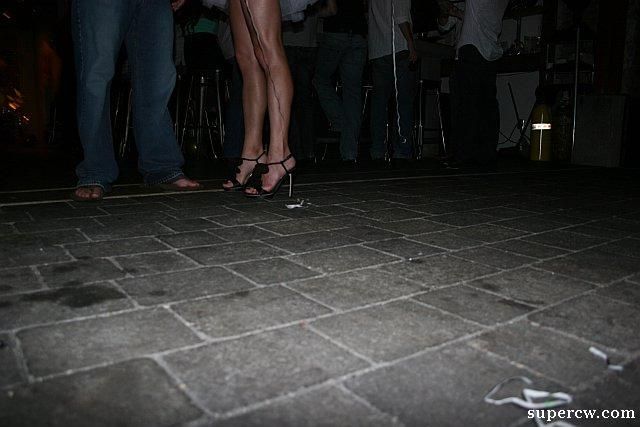 christmas baby jake miyasato came in all hype from Next Door.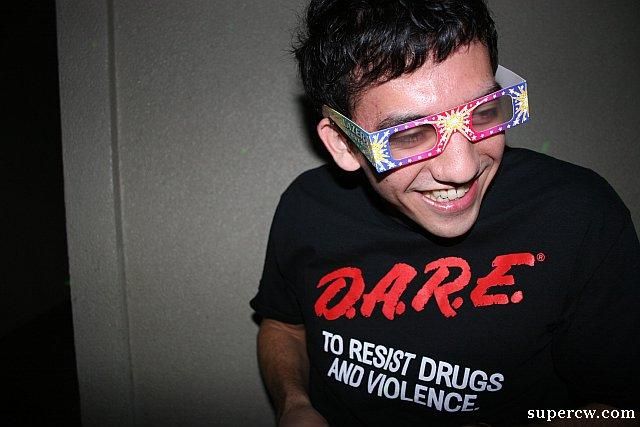 "cw i got you some 3D glasses, you gotta check it out. EVERYTHING looks cool with these things on!"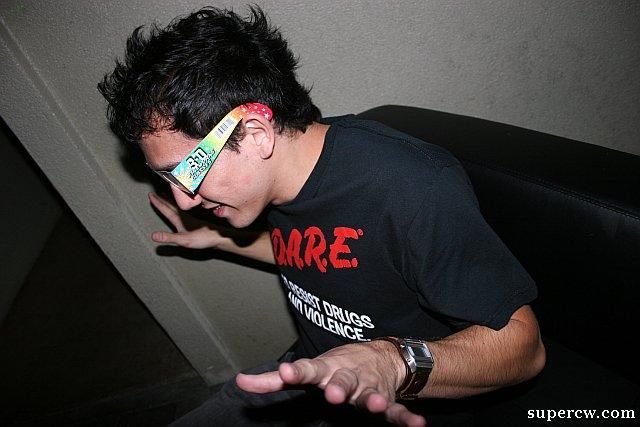 he was right. i couldn't take them off. the new laser thing at manifest had us giggling like little kids. i HAD to see what the foam at soho looked like.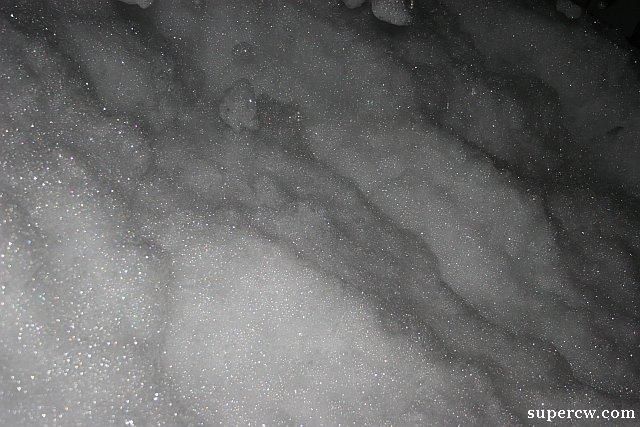 it looked fluffy.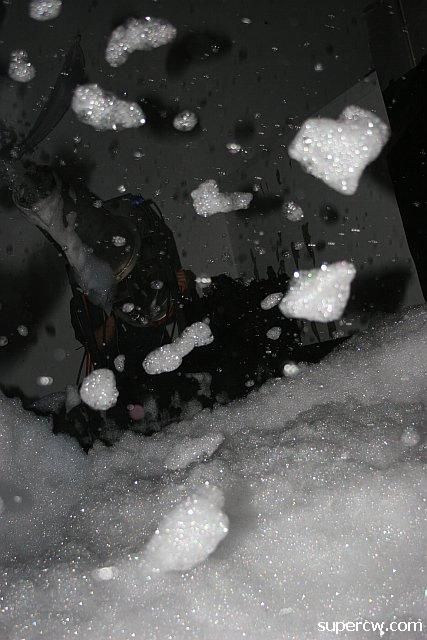 it was kinda early. most people were kind of standing around looking at it.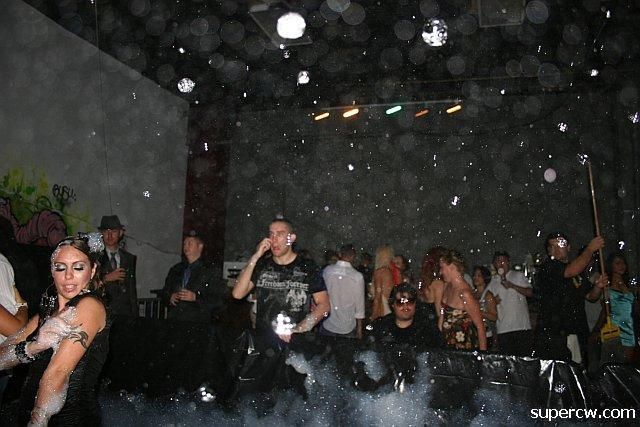 othere were… not.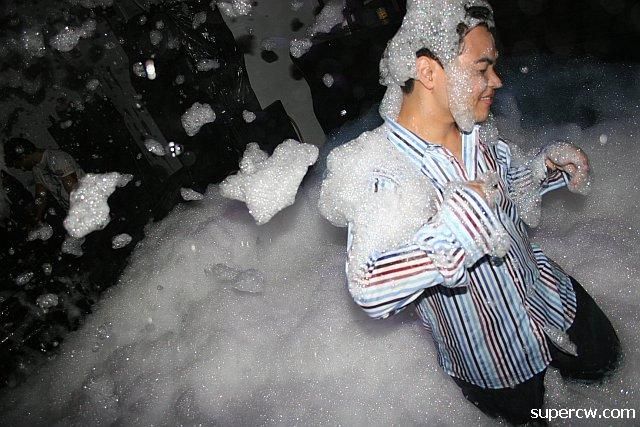 myself included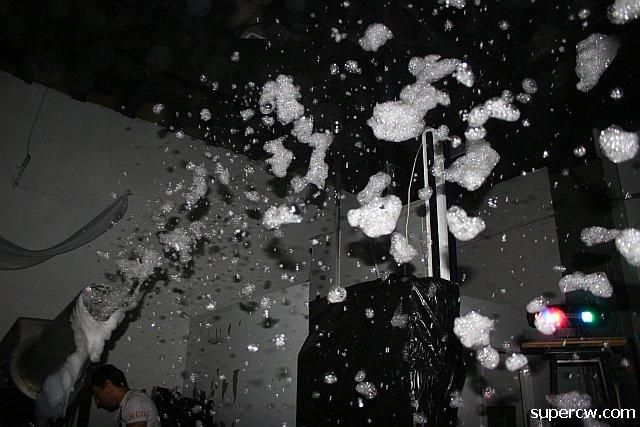 i impressed roxy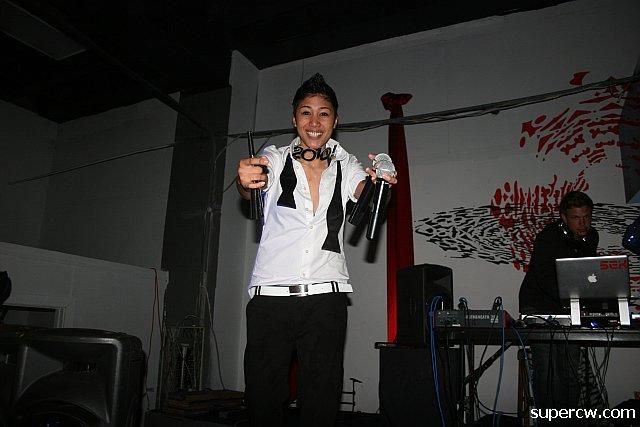 and got a nice little snowiesoapfluffshower that kinda made the rest of the night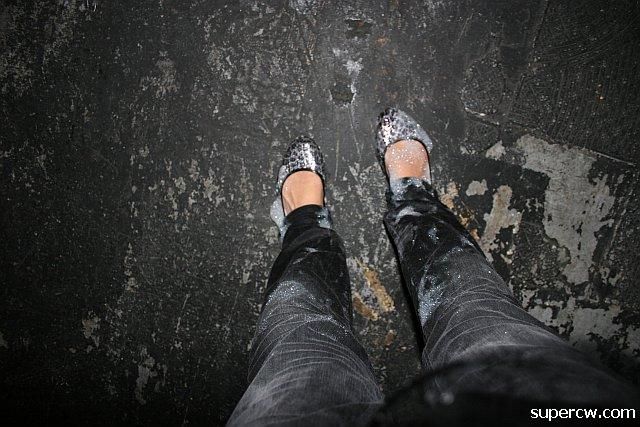 that's what i love about chinatown. nobody cares. and wet looked awesome with 3D glasses. next door now.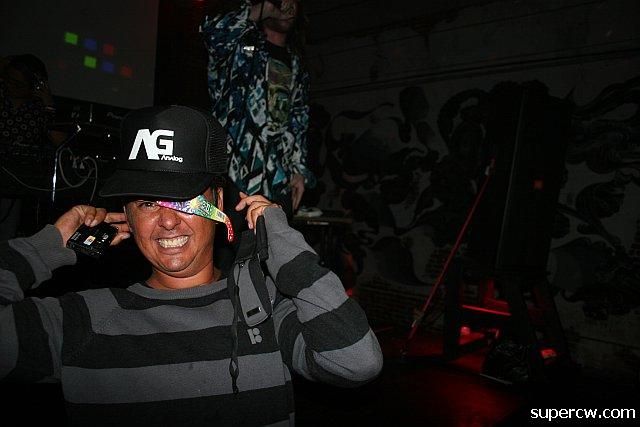 oooo andy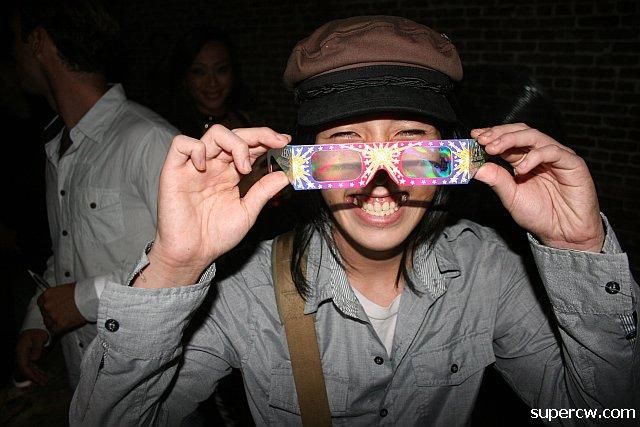 ooo avery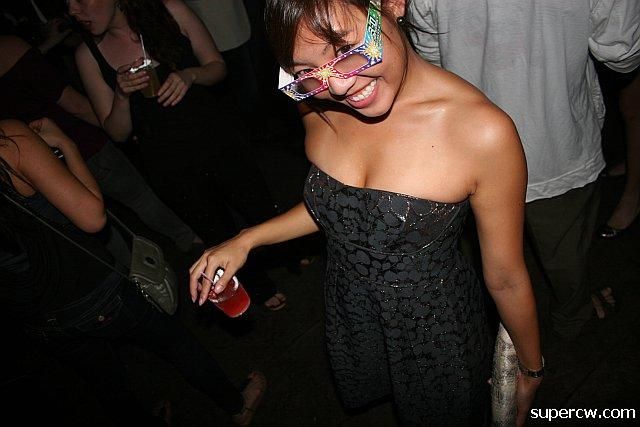 ooo christmas baby from hong kong jasper wong. wait. jasper. something's missing bru. but HEY your shirt looks amaze with these glasses on.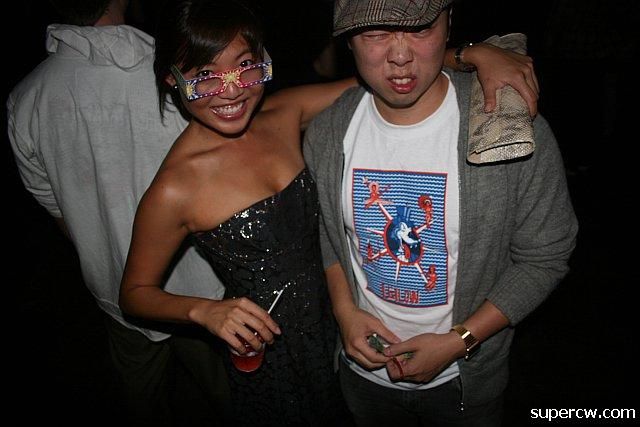 every time i took a pic with my camera a bright flash of rainbow circled around the viewfinder. then i'd look at the photo and it would be sparkling. it was ridiculously fun.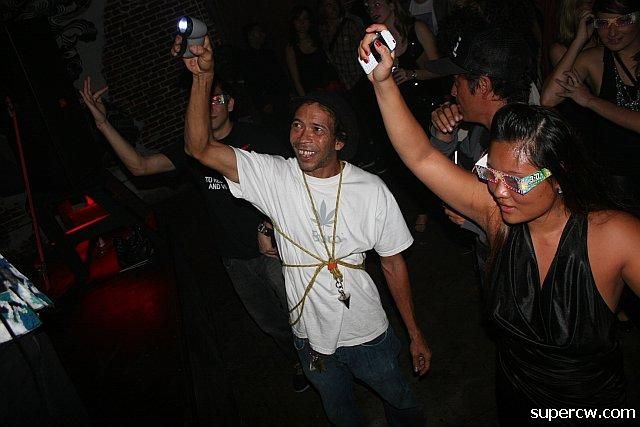 and this? just god. christmas baby from new york anton glamb had lapwing doing his drum triggers and with his new music and that put together  (with the 3D) was making me lose my mind.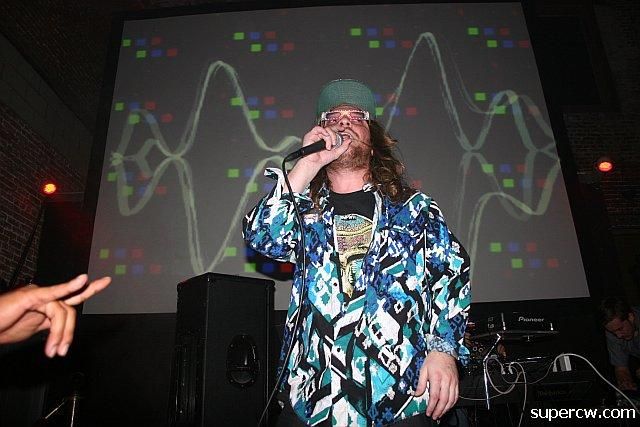 and yeah yeah adorable andy, but WOAH dimepiece behind us.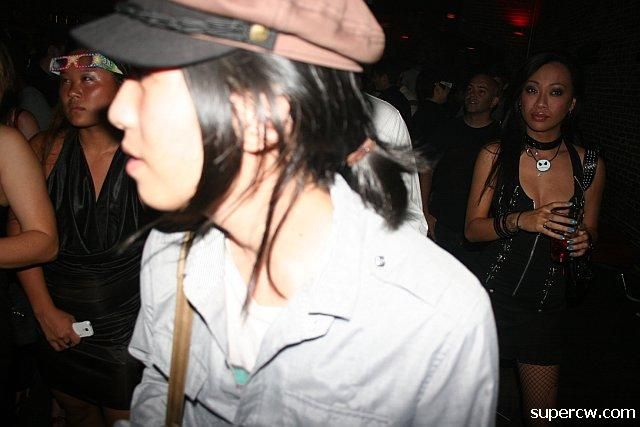 back to anton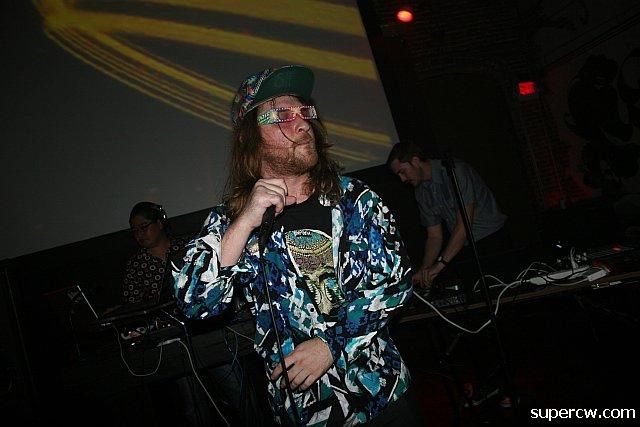 then joseph dropshadow. so fun. projection is my new(old) favorite thing.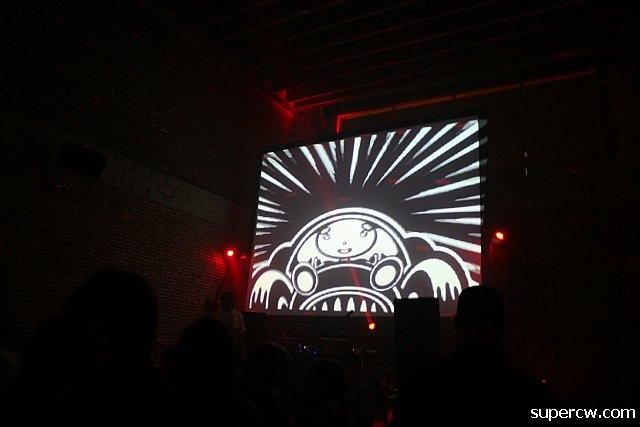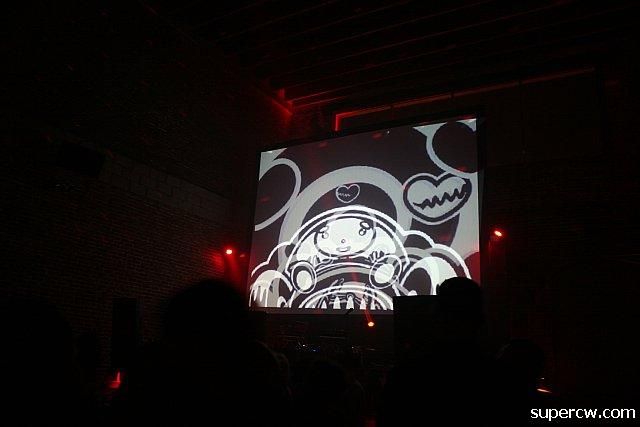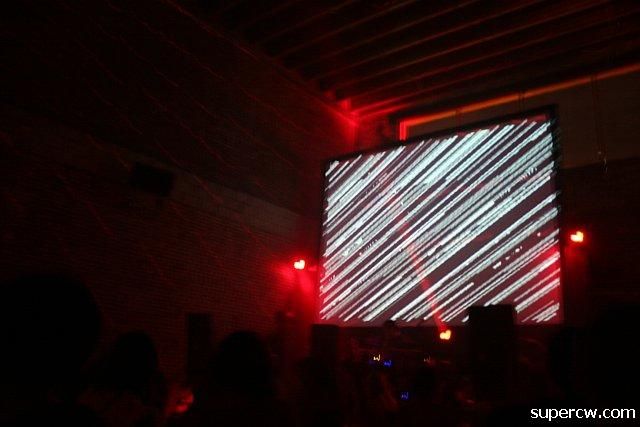 then YIPE! it's almost midnight. gotta see a blast. preferably in the sky. thirtyninehotel had the lanai but they also had two hundred people upstairs. kinda at capacity. i was loving the circus outside wanting to get in. circus.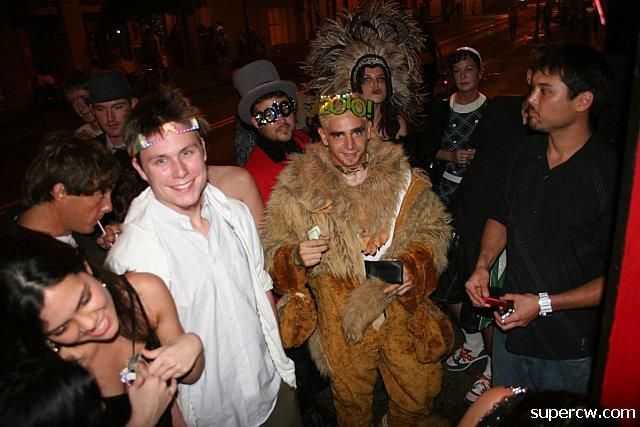 yeah yeah corey taking pics, but you know i love his writing more. he's probably my favorite hnl blogger.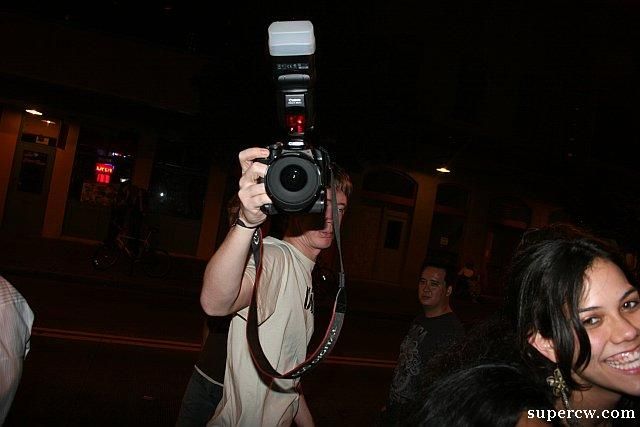 hahah he was like "damn, how many people FIT up there anyway." circus.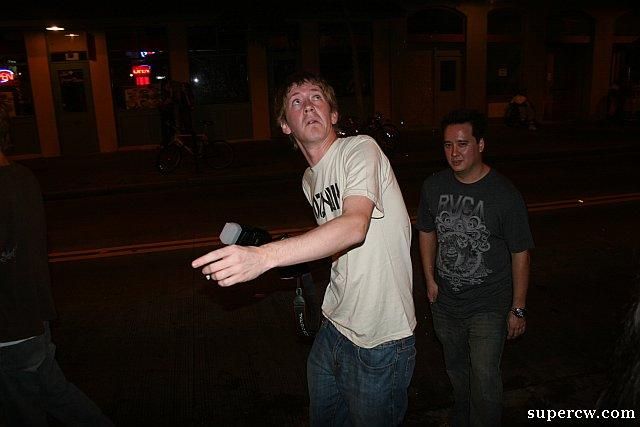 screw it. we're going in. circus.  it's almost midnight you guys. and yeah yeah yeah grady in a turban…..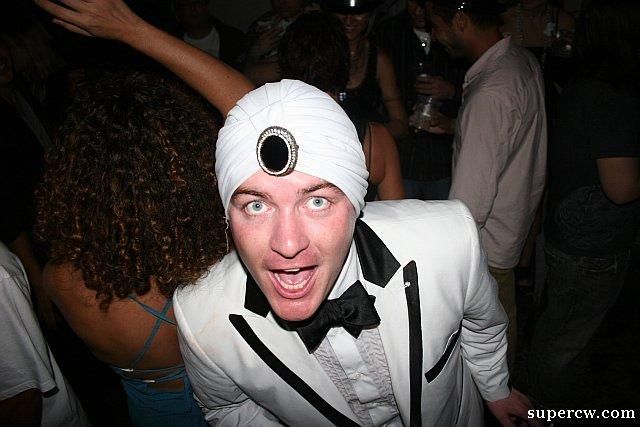 …but the INSIDE was the winner. "it's a celebration, bitches"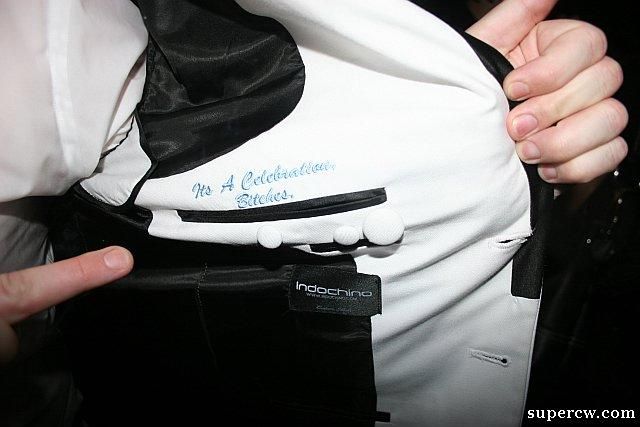 and now i know how many people fit in thirtyninehotel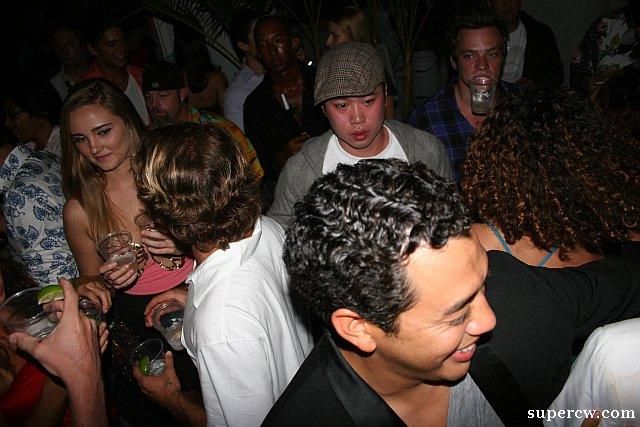 yes samuel really shaved his head for nye. it's a celebration, bitches.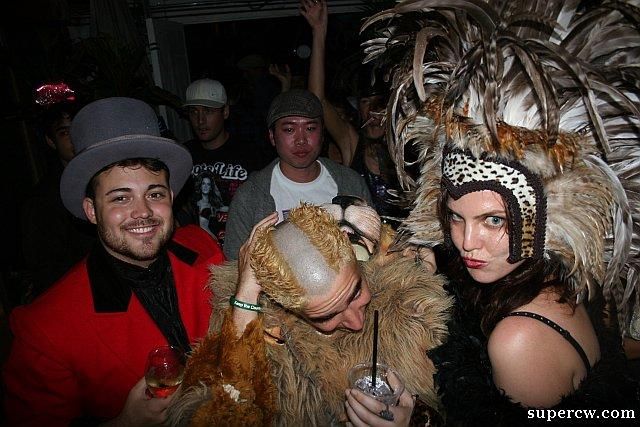 oh wait. hang on. it's midnight.
(HAPPY NEW YEARRRAAAATWENTYYYTEN)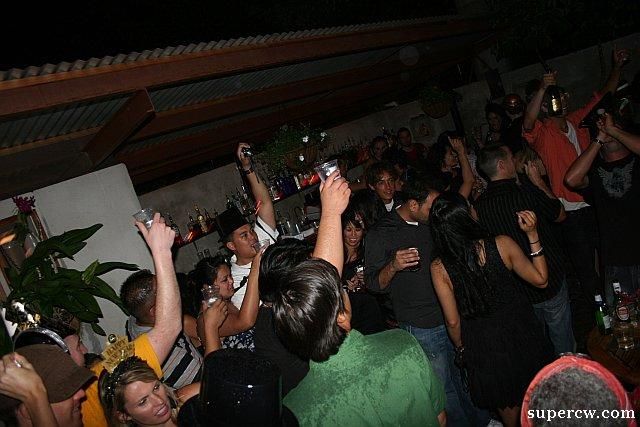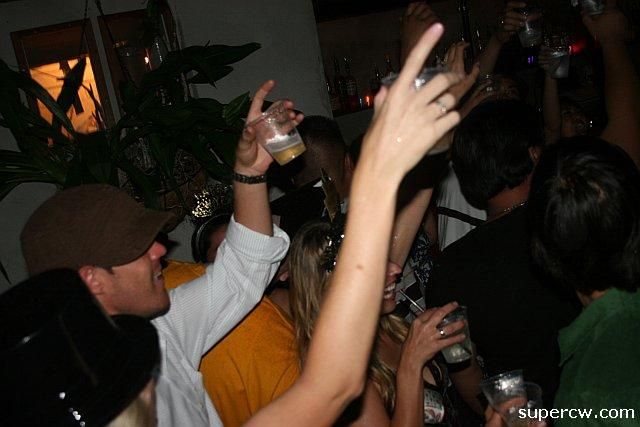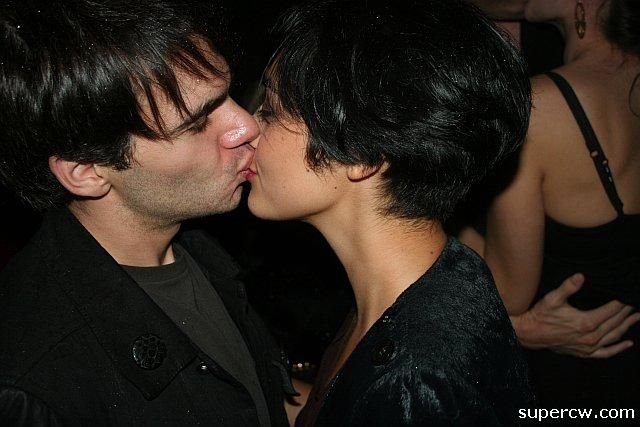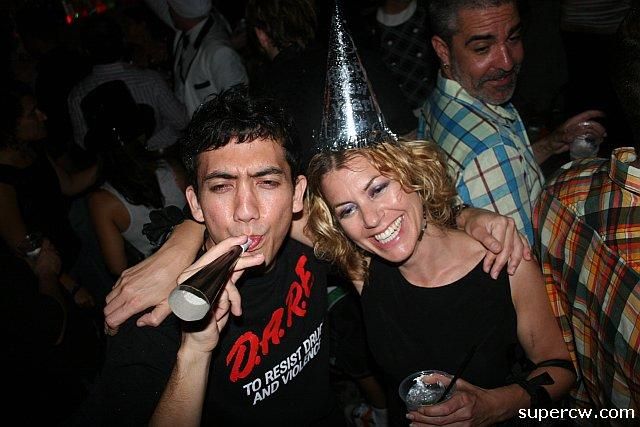 yes that's artist eli baxter with a bearded lady. circus!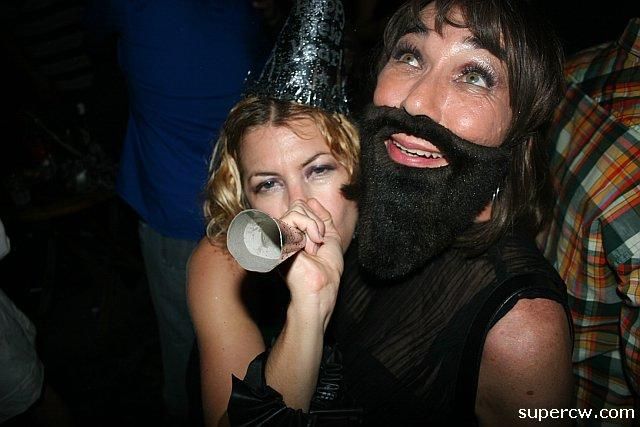 explosions in the sky. no more fcking 2009. EVER. AAA!
(except on supercw.com i mean)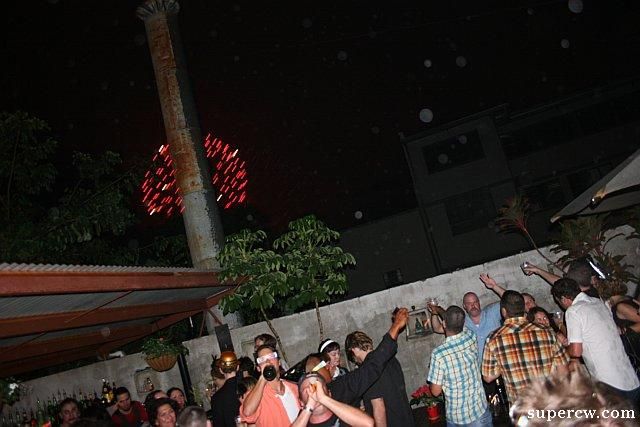 how do you like the fireworks frida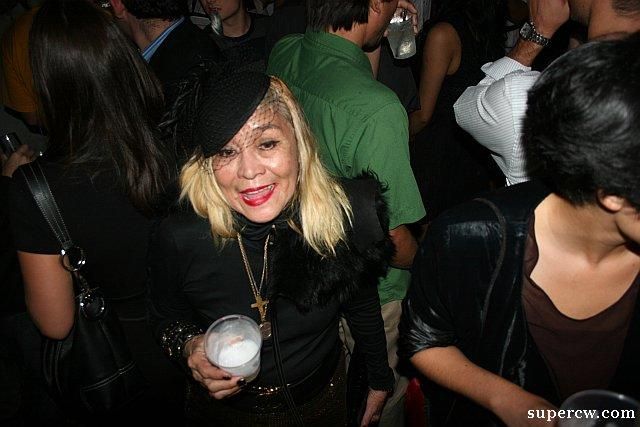 all the bartenders were clowns or mimes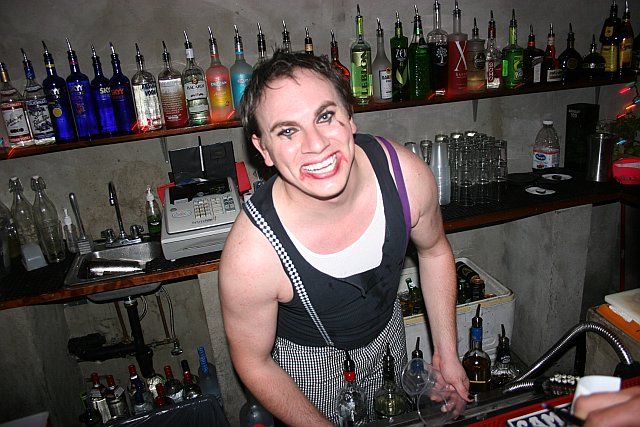 hello :)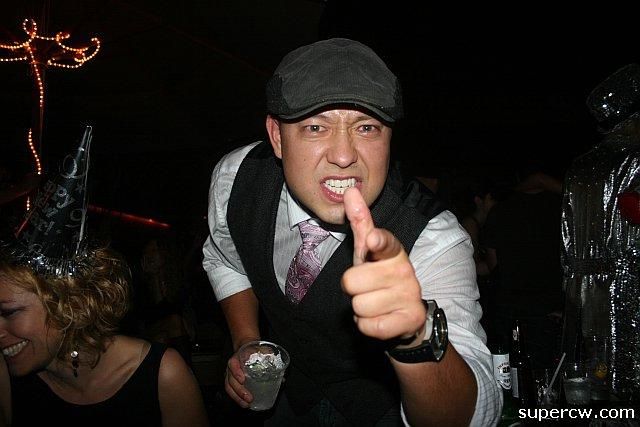 then we danced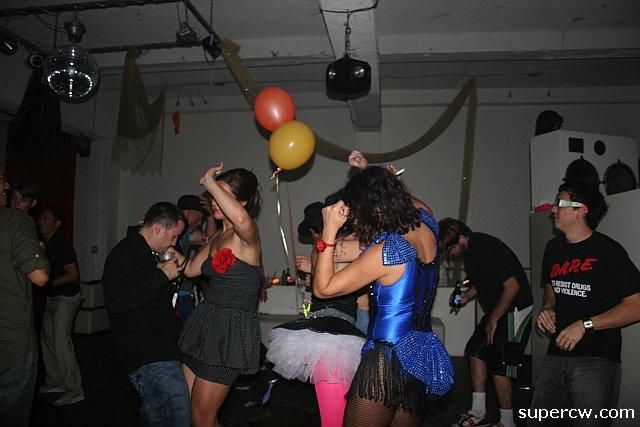 the foam had made me a little… puffy.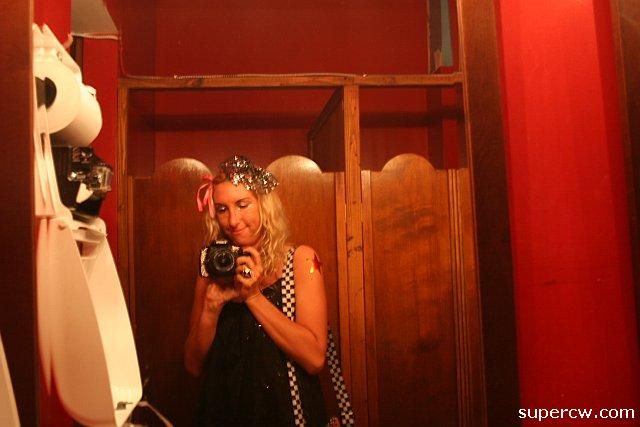 then it was very late. then everyone who was everywhere else came through.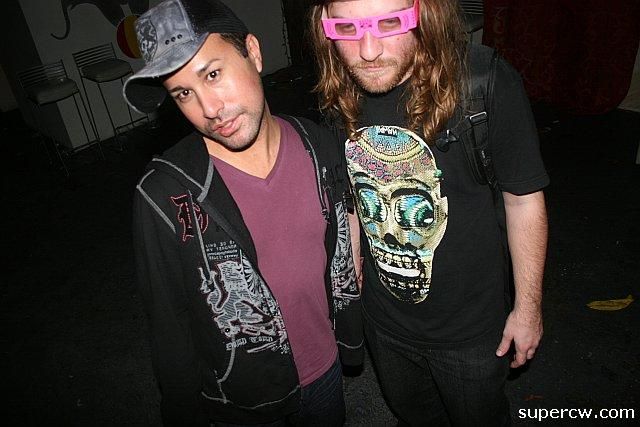 circus.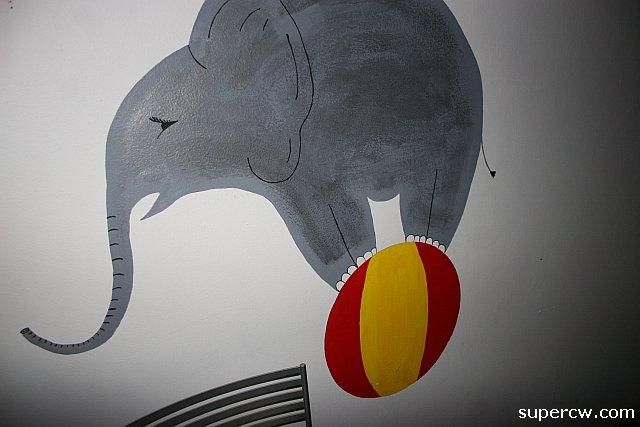 then i left my camera outside. then samuel picked it up. samcam.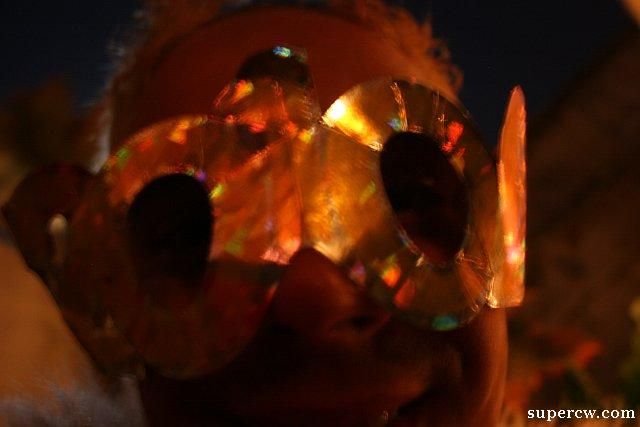 circus.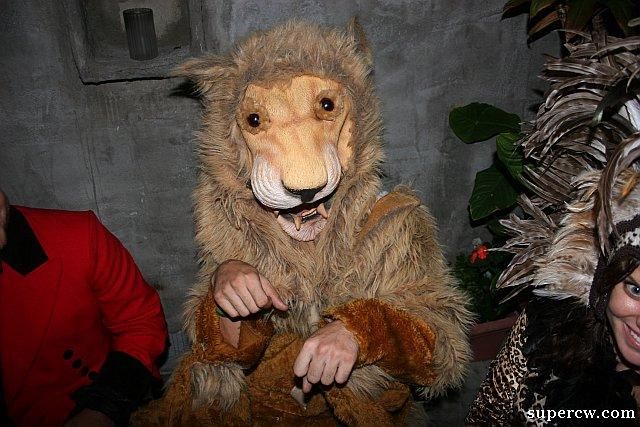 dj harvey is a global sensation. him coming to hawaii and spending a lot of time in hawaii and probably telling everyone in london and san francisco about hawaii when he's not in hawaii makes it really fun to be there when he plays thirtyninehotel in hawaii.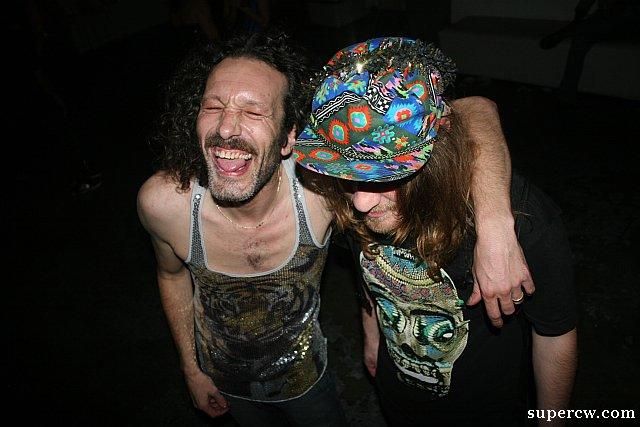 circus.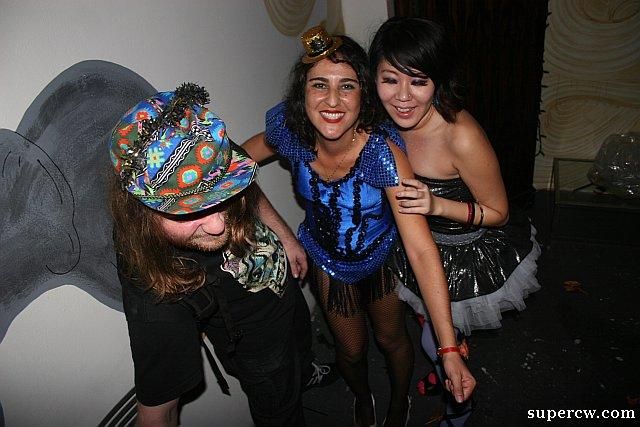 i couldn't stop listening. global sensation.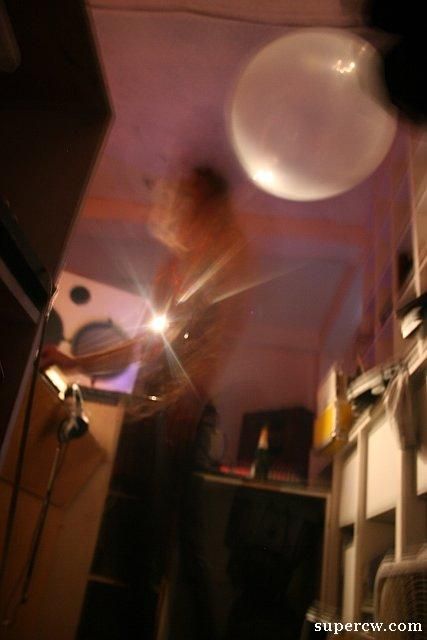 then it got very early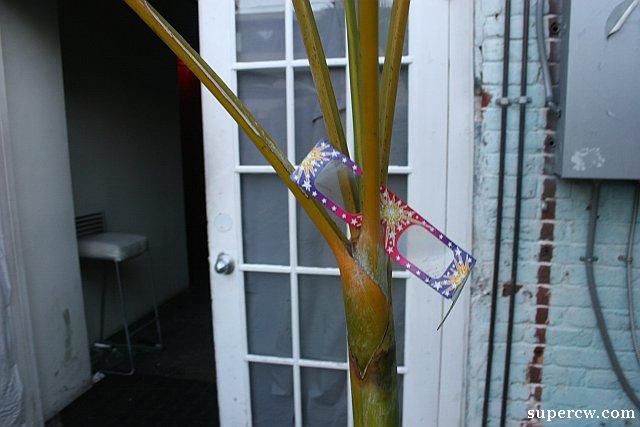 and it became time for bed. or a bloody mary.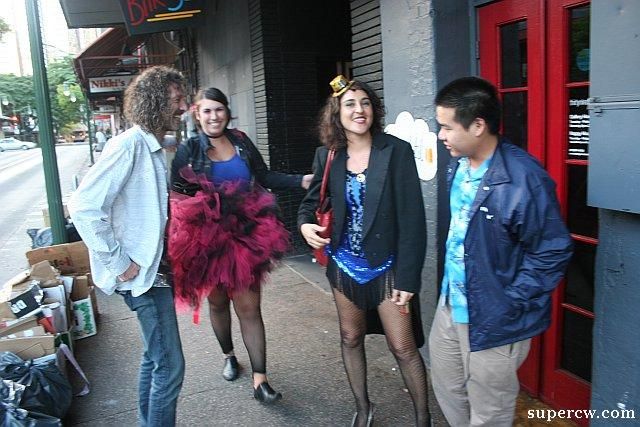 ps: i <3 thirtyninehotel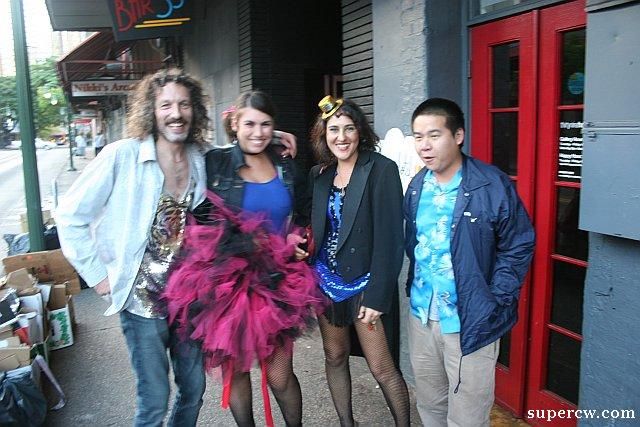 psps: yohei aka dj nudymann came all the way back to honolulu from tokyo to hear harvey again. if you're counting, that's two years in a row. <3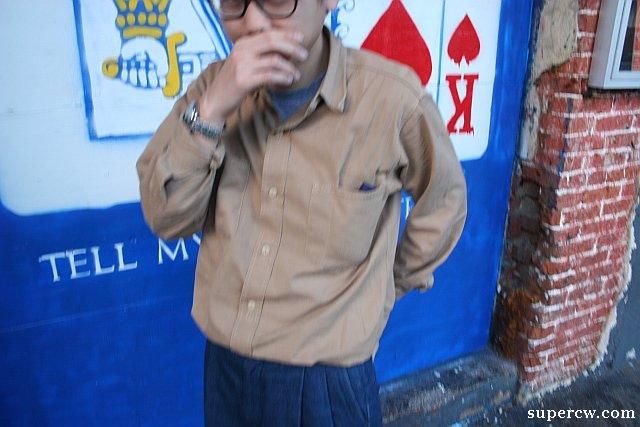 then it was first friday. after a nap, anyway.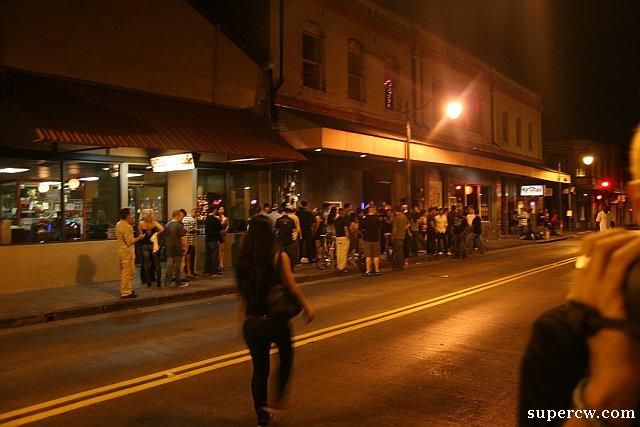 and manifest will forever be my first drink of the night place. forever infinity.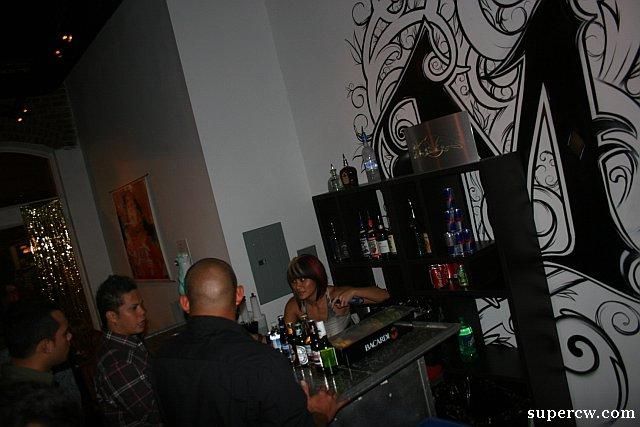 then thirtyninehotel. the moon was still going strong, this was a heavy winter solstice no?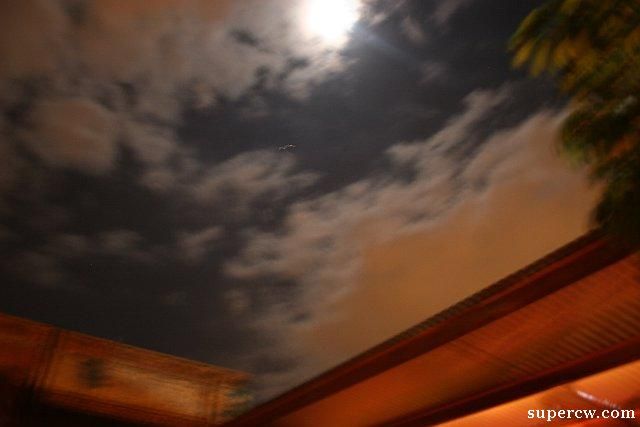 i was happy to see everyone out again. not like i had any doubt in my mind. ok, maybe a little. i love being wrong. or rather, an overly cautious thinker.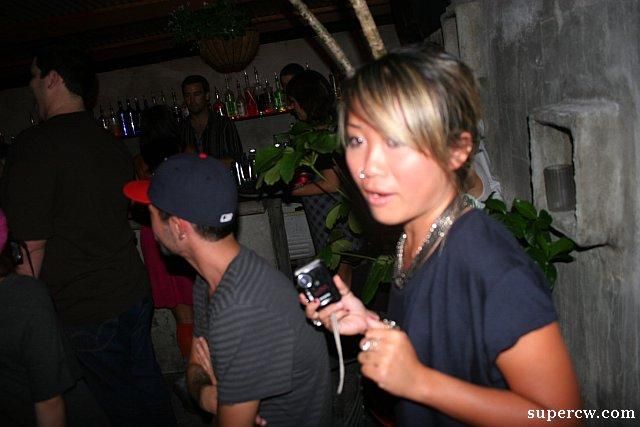 haha JACKIE was on her first nye really. she called it a mulligan. this tutu was out before midnight the night before.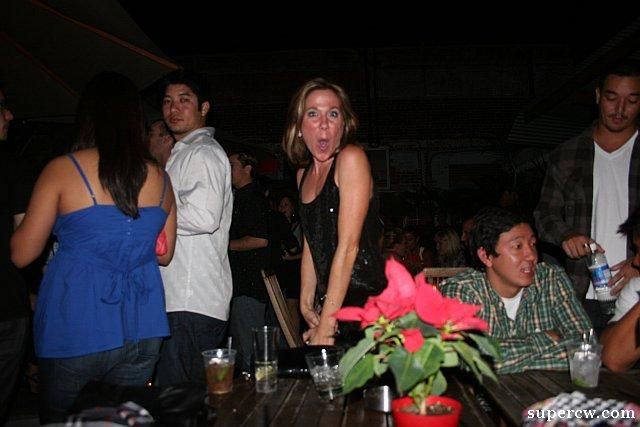 and first friday filming was in full effect. speaking of, the showdown in chinatown topic dropped. ya'll got til next saturday (1/16) to make your films! with the new video option in some super nice slrs that ya'll been picking up (ahem: kaboe) i hope to see some gems next week.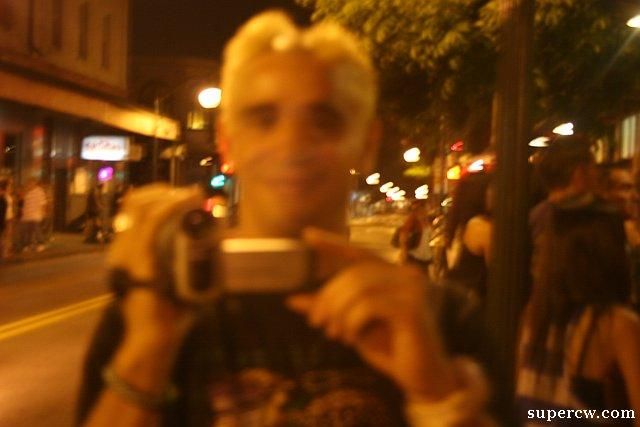 meanwhile. i was drowning in hipsterbeautiesfuturehusbands at manifest.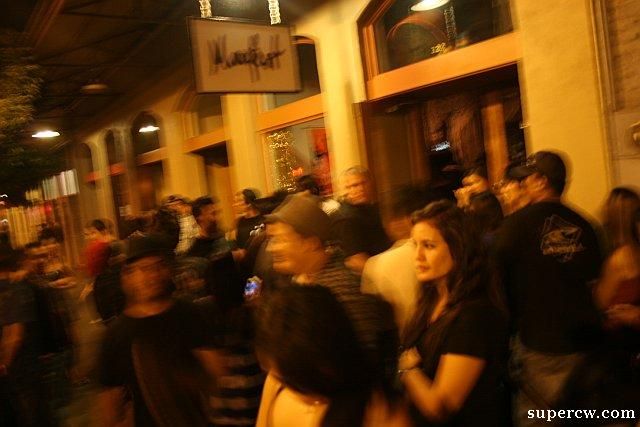 where else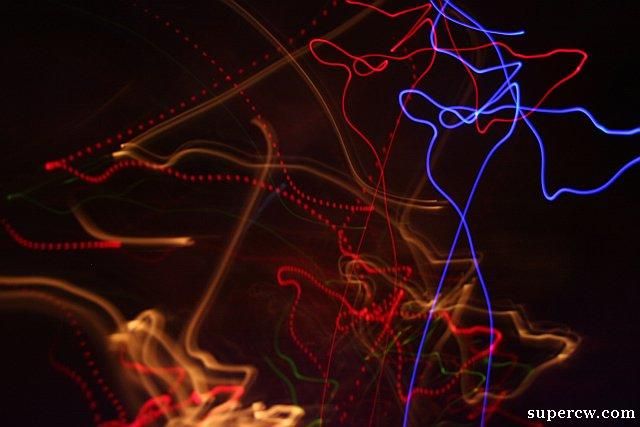 and it was the best night ever. (duh)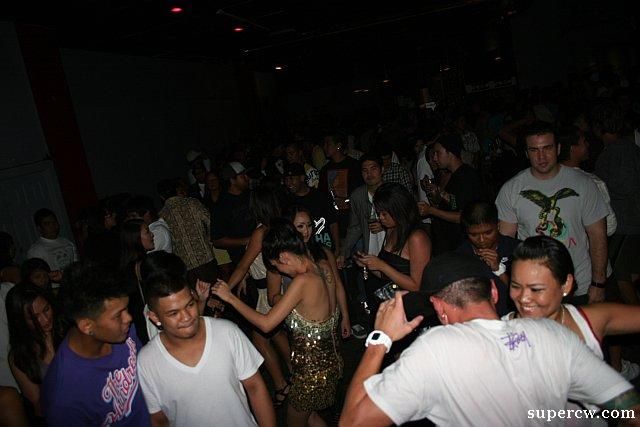 and that's it. i'm pretty sure i'll always be in chinatown for new year. it's just that good.
oh, and yeah. i might pull some faves from december. i kinda slept on those. sorry. got overwhelmed.
what's up this month? why, the sony open of course. and guess who gets to launch the new amazing flavor of stoli (red delicious gala applik). why, me of course. along with some other tasty work treats. get at me if you like to drink, by the way. i got a grey goose sky box on the course and a party at trump that you're *all* invited to.
(first come, first served)