so i'm on my way to the camera store right after i type this one out. what am i going to get? three guesses. it starts with a "G9" and ends with a "lesson on how to focus and shoot photos". this is the media frenzie that was the BLT Steakhouse grand opening last Monday, by the way. lots of food lots of people lots of woaaah.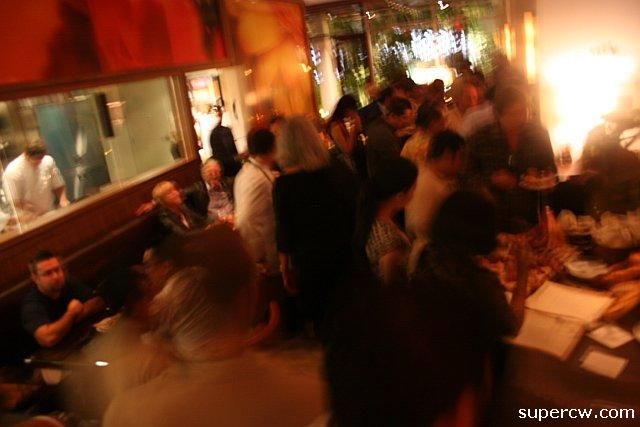 i was cruising with nobu (NOBUUUU!!!) and now that i think about it, i saw chef lindsey ozawa in rare form super late satuday night/early sunday at liliha bakery. i wonder if he even remembers that. i know for me it was a bit twilight zone-y.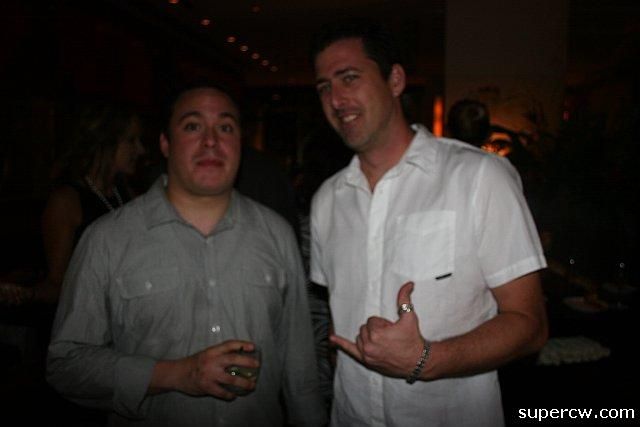 crab stuffed mushroom buttons. the all american slash french bistro yum.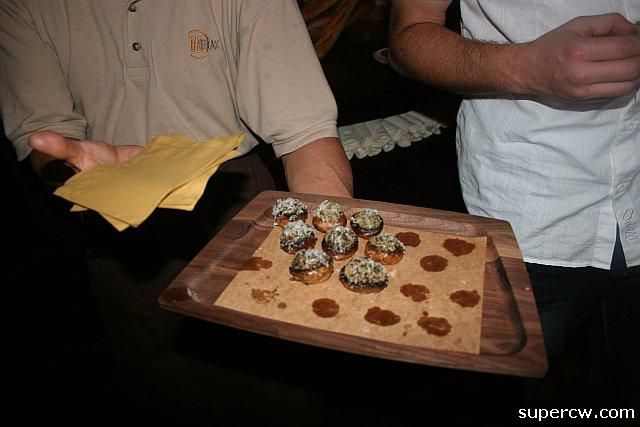 raw bar. the all american slash french bistro yum.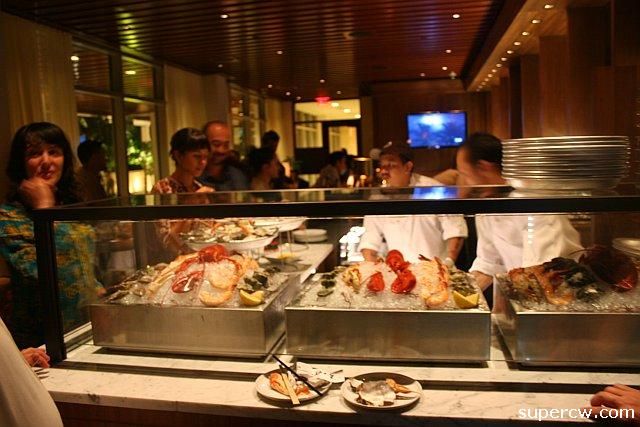 the fare was all that you guys. and it was right around now that i was thinking i should start learning more about food and such.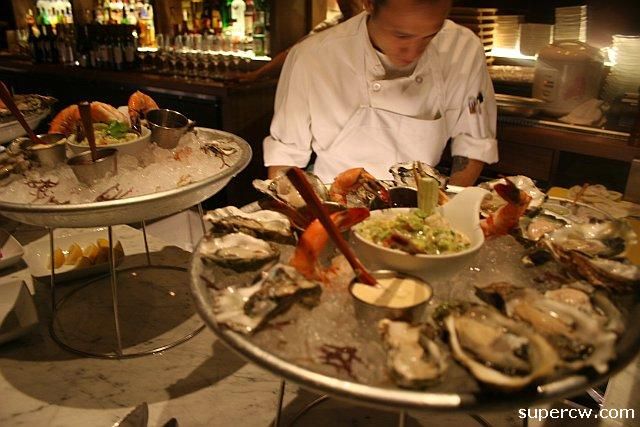 wait, no. it was right around NOW. look at that meat table. look at it look at it look at ittttt.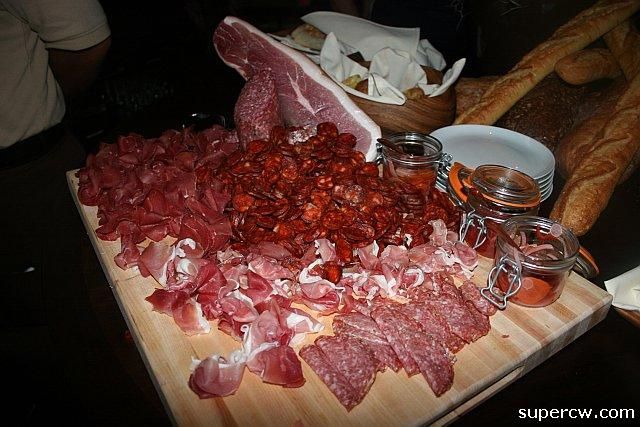 now look at these things. remember what i said before? how if you're at a fancy event do NOT EAT THE BREAD? i totally broke my own rule – these were spongy/soft eggie sort of butterie semi-sweet hollow rolls that you could shove something like that prosciutto up there in and create heaven in your mouth. i ate three of them.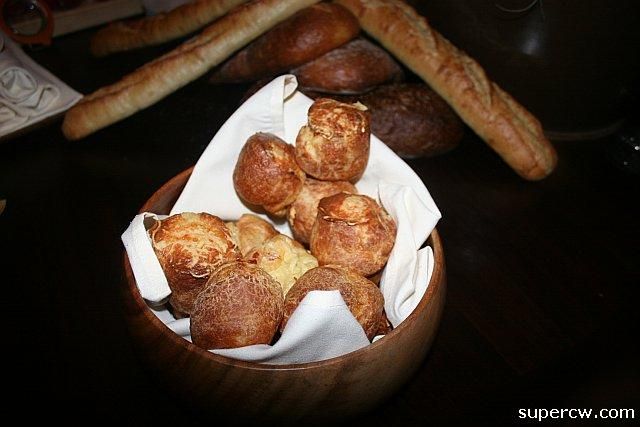 then i saw the cheese table. and died. (do you see all the jams and spreads and stuff to go with all that stuff?) i was dyingggg.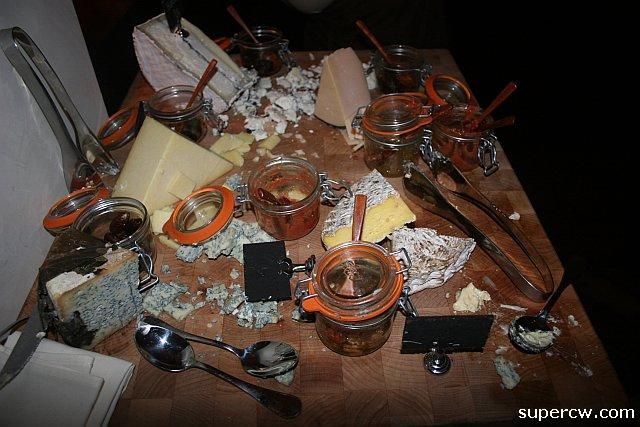 by the time they came around with the kalbi i was over it. (still ate it).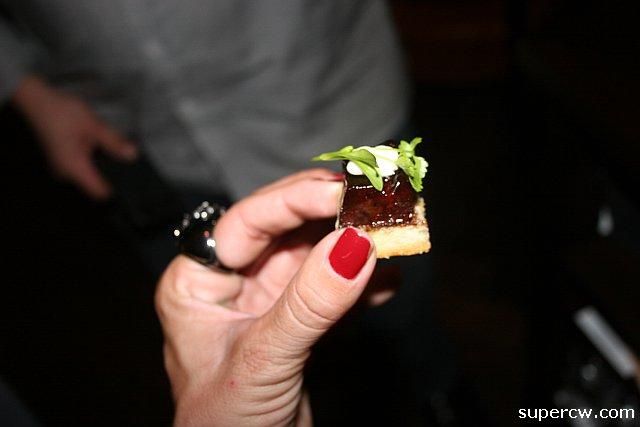 had to unwind at the upstairs bar under the moon after all that fancy. the place is immaculate in terms of the service. i will eat there this thursday to be sure. but from what i gather, the food at this spot is pretty world class. i'm going for that kalbi again…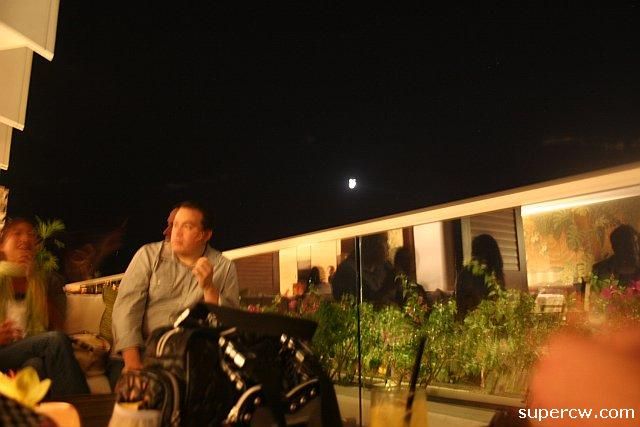 continuing with the tradition of not-getting-anything-in-focus and camera-on-its-last-legs i finally made it to the laughtrack theater on bethel street. i, like many of you, have wandered by there wondering what it looked like behind that painted wall.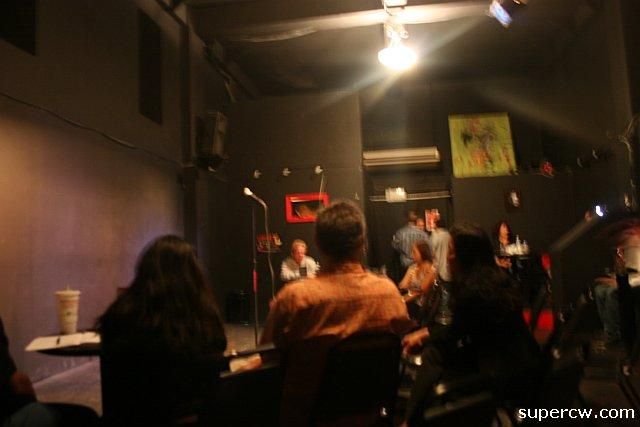 it looks like…… a super rad little comedy theater. where you can bring whatever you want to eat or drink. then laugh. which is what i did.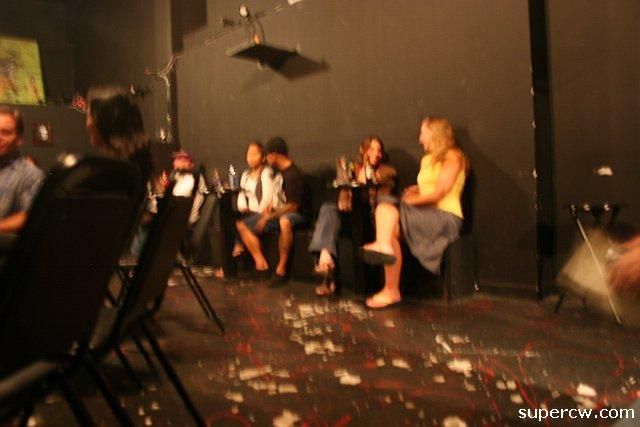 michael actually was the one that pinged me to come through tonight. hey, mike! he was like "dude. all you do is go to chinatown. you should come here." i was like "ok."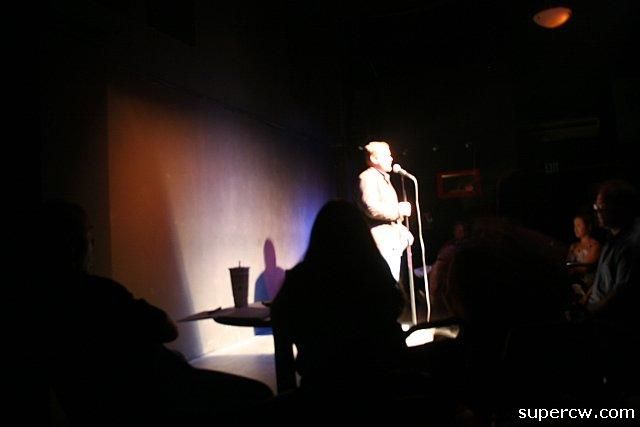 speaking of chinatown. after the comedy, i was in…….. (chinatown).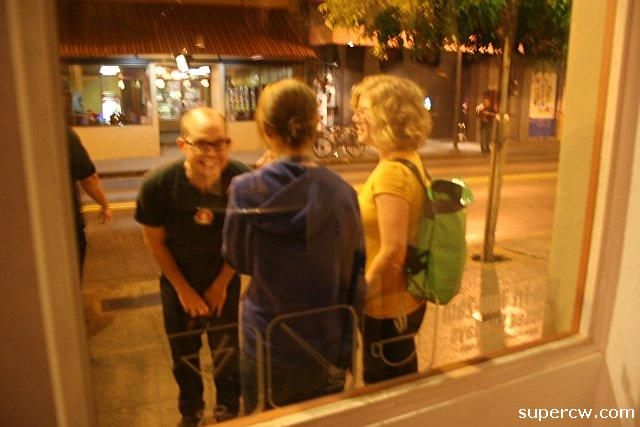 lurking/stalking/drooling over the cool artie people. (hello)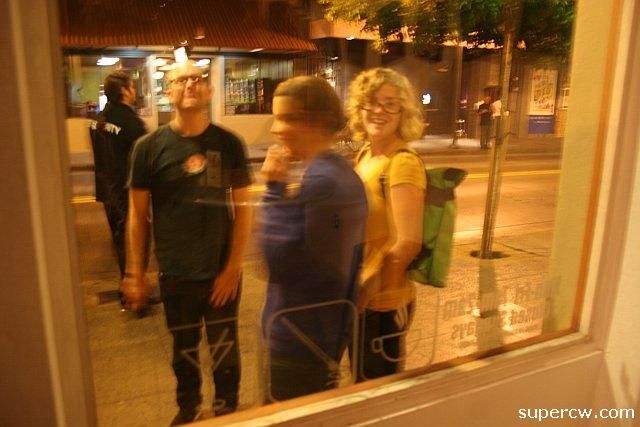 still not getting anything in focus either. god DAMN it. anyway, say hello to orphan fairytale.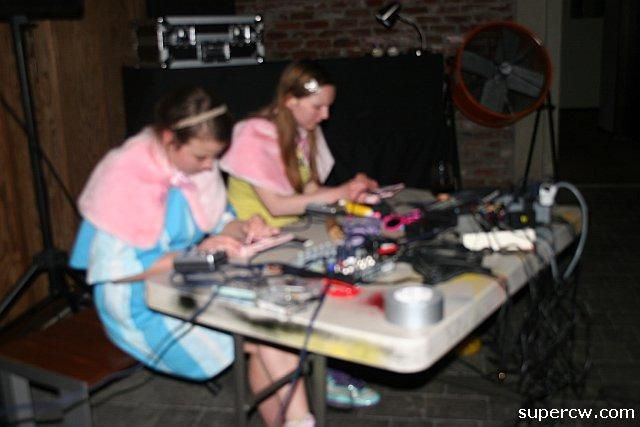 then keany let me use his lens. then all the magic happened.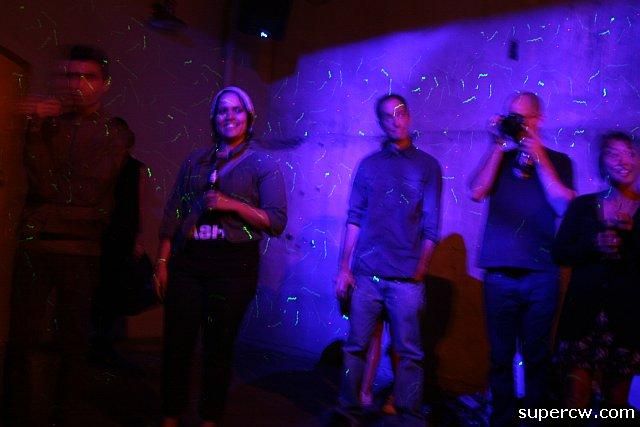 (hi rice!)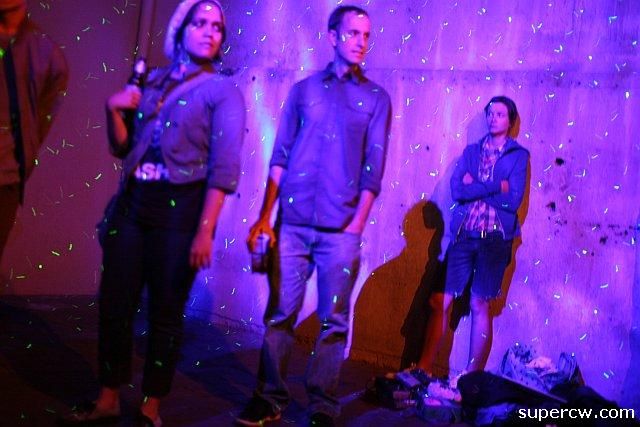 they were using a lot of stuff to make noise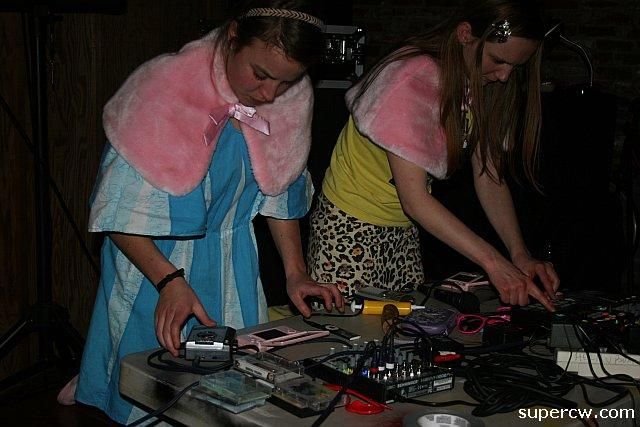 then the girl from belgium blew up a pink balloon and set it a-sail in the manifest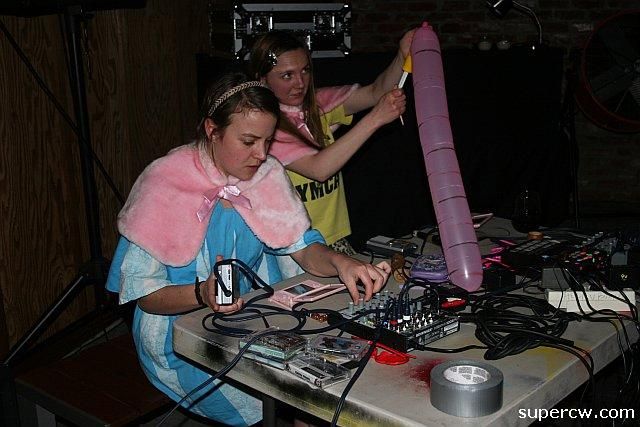 ok mike you're right i need to get this lens.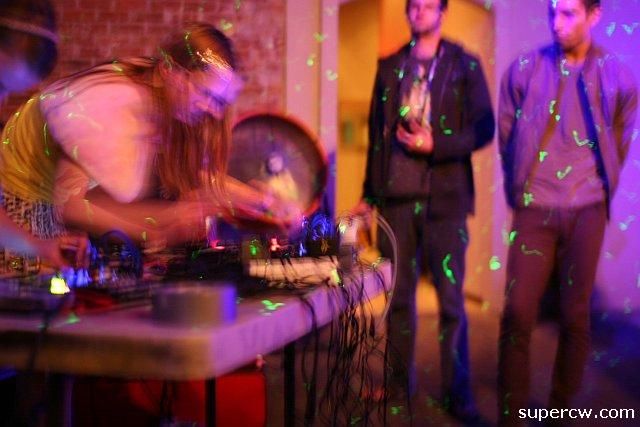 then it was friday, and i had a looooooooooong day. so when the william grant people were like "hey, let's get drinks" i was like "ok"
then when the sailor jerry brand ambassador was like "you should order this one" i was like "ok"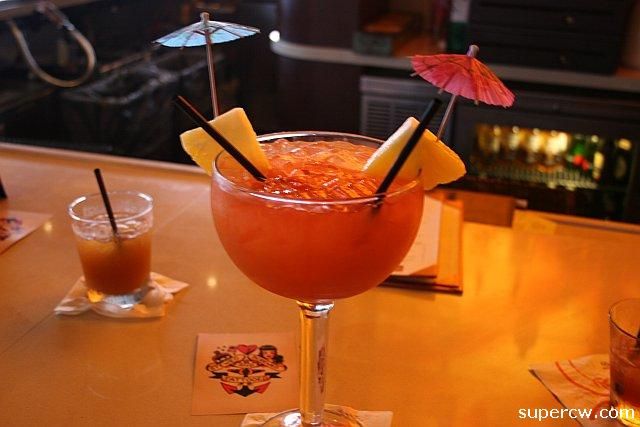 wait, i'm not sure you can see the size of this thing. here, does this help…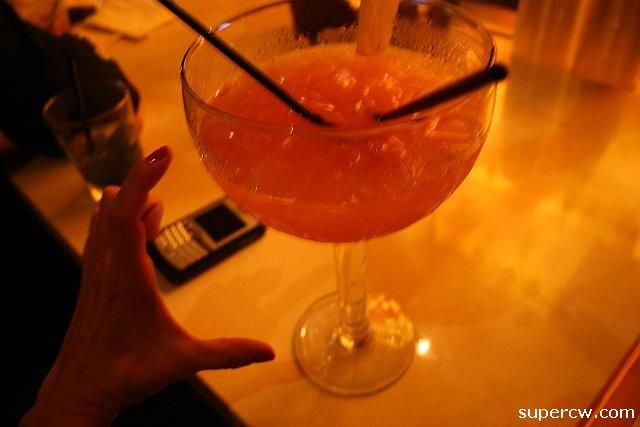 so that was my friday. then this was my saturday. eating dinner at the hawaii convention center for the second week in a row.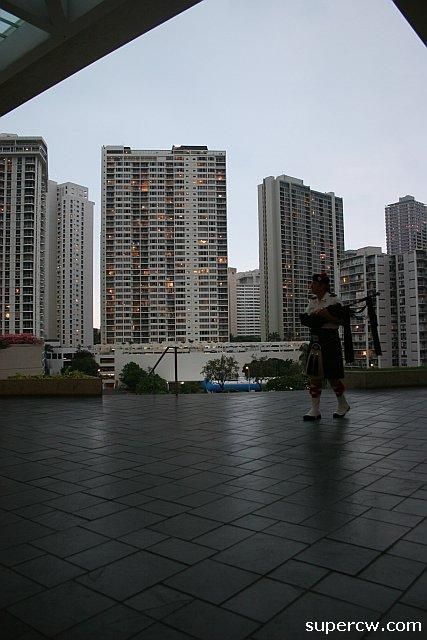 my date when i rsvp'd about a month ago was daniel gray. he likes scotch.
of course, it's daniel gray, so i had to call someone else last minute. i was very happy with this substitute.
darn it i should have worn my tartan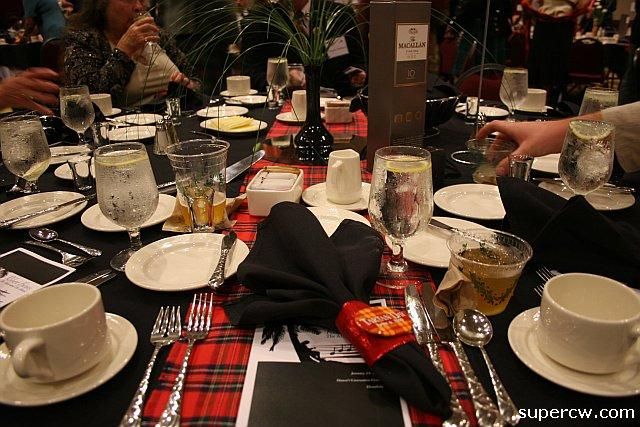 grady is an audio visual snob. he was not impressed with the overhead projectors projecting on the walls.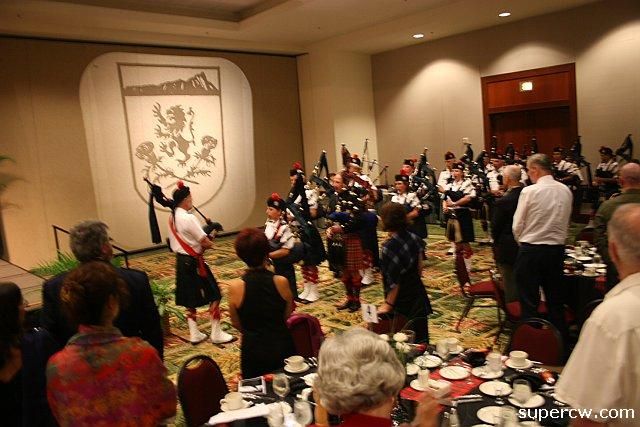 i actually thought it was a nice touch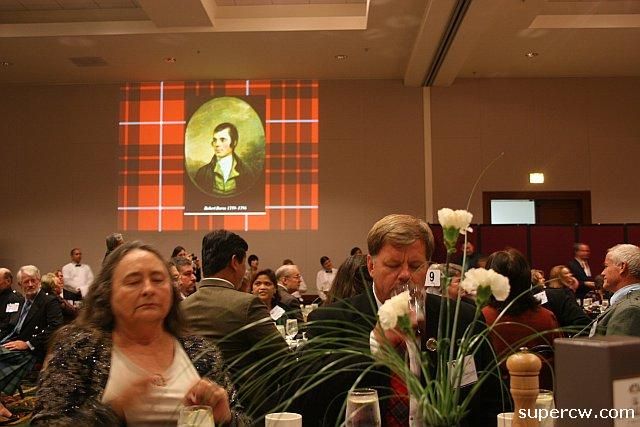 that along with the music and the haggis and the scotch made for a very nice dinner. and the most interesting part? hearing this pipe band play amazing grace…..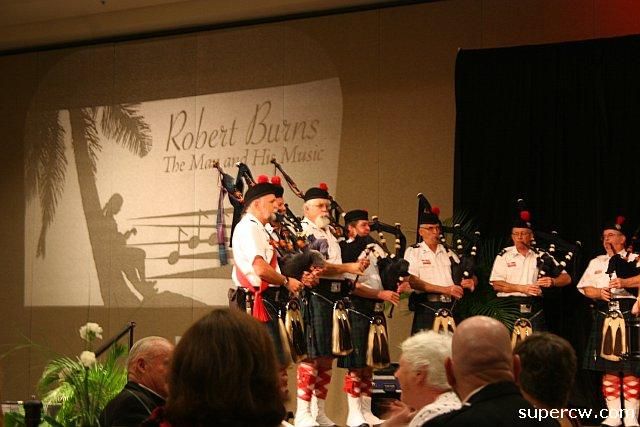 ….then hearing Al Green sing it less than an hour later. very interesting saturday.
it actually didn't stop there. very interesting saturday turned in to FCKING TWILIGHT ZONE SATURDAY. best night ever that i will never blog about. :)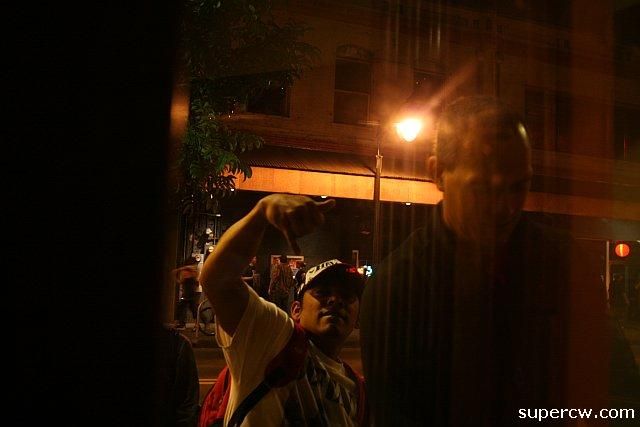 but just so you know. i was up here watching all of you down there. singing along to juicy by notorious big (wow, you all know the words too) and dancing our faces off when you played michael jackson.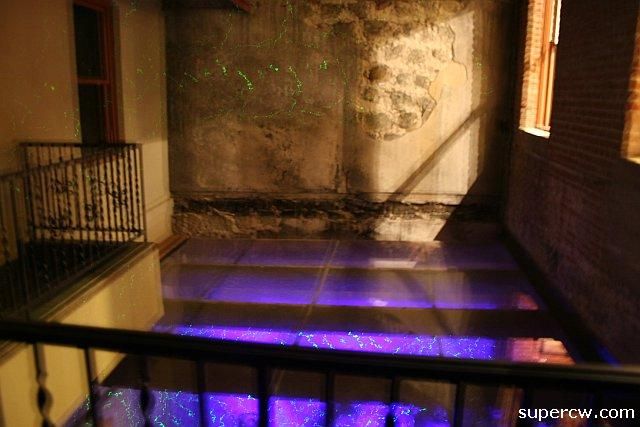 then dancing even more to ivan. IVAN! who is visiting us from new york (of course) and playing a show saturday night at thirtyninehotel – some acid house dance stuff. it kept the energy up tonight.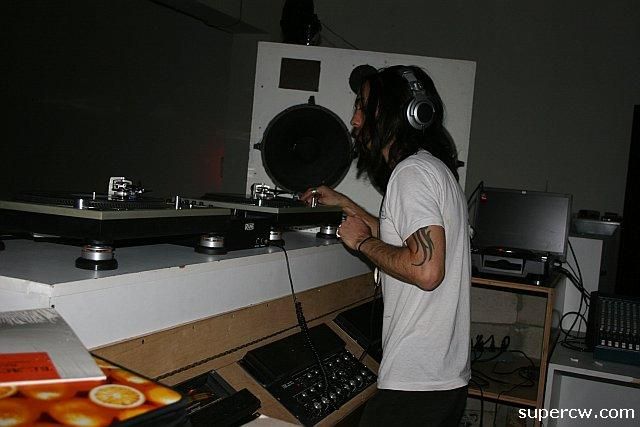 i got this crushed velvet top at the cloth moving sale saturday morning, by the way. say hello to my new uniform for the next few weeks (does velvet shrink when you wash it?)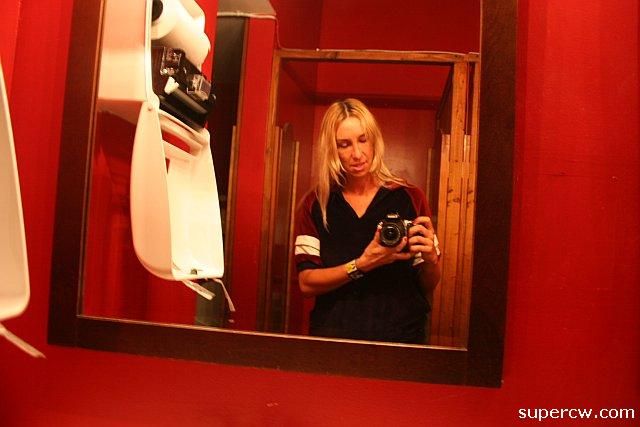 jackie. the HAT!! it found a home….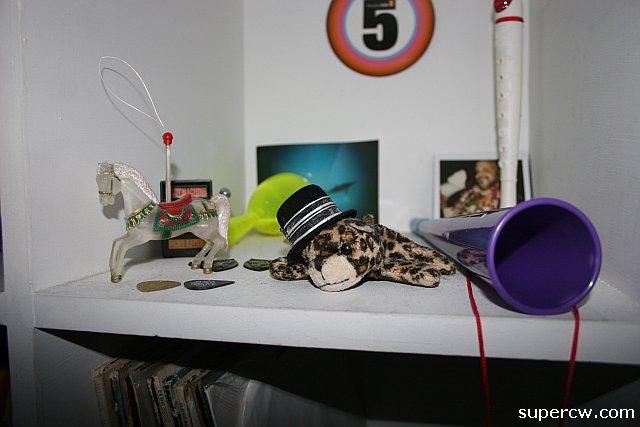 other random things that i was able to pop off during my saturday night twilight zone of AMAZING: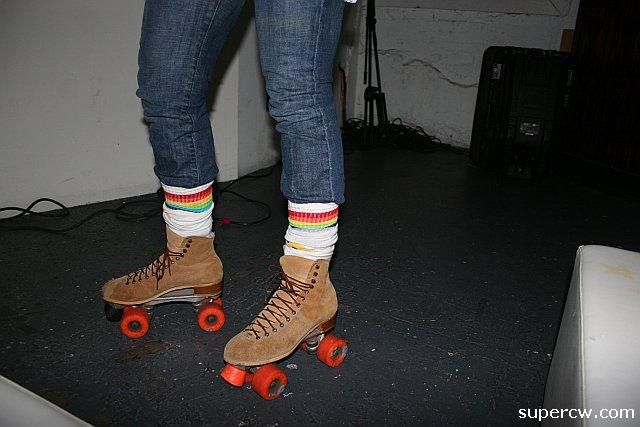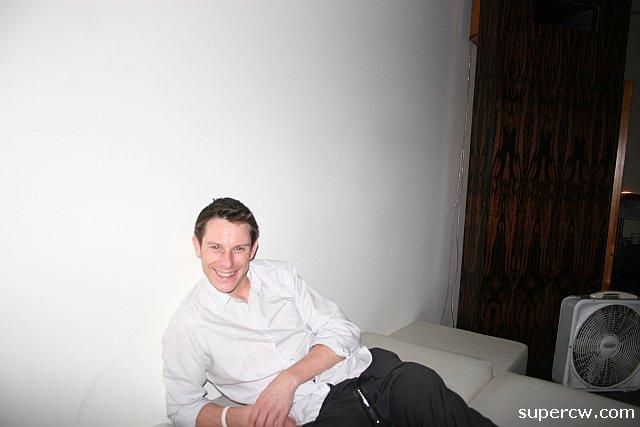 (yes that's the ceiling)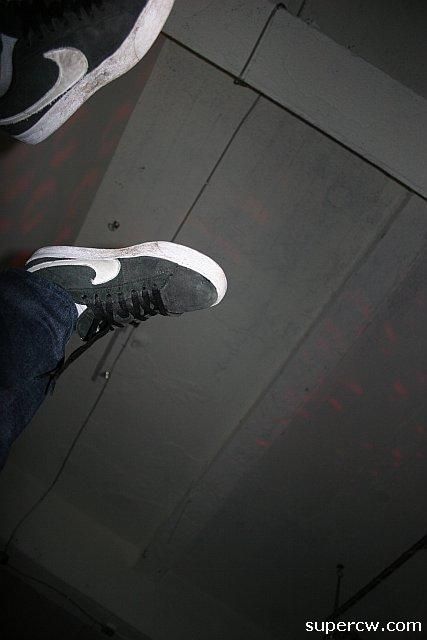 the result? this.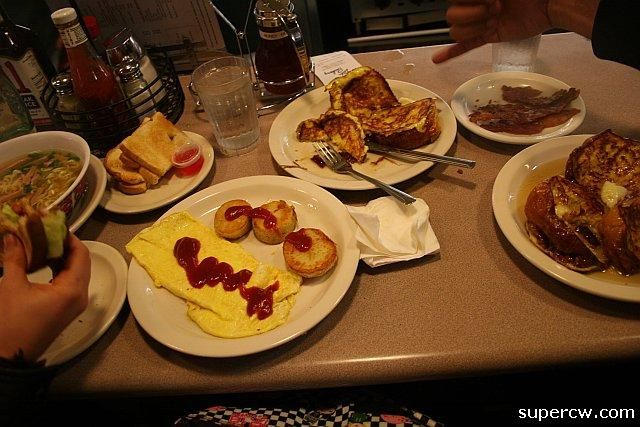 we actually did pretty good. the cheese omelet wasn't super but damn that sweet bread french toast is. torry got us all cream puffs to eat when we woke up. THAT was a nice touch bruu.
how in the HELL are you going to invite someone like ME somewhere awesome then tell me i can't talk or photo or twitter or blog about it.
wait, no. please do that. do it a lot.
see? i can keep a secret!!
see you guys soon (tonight even?)
love you, cw