Yes I'm almost a month behind on my blog. It's mainly because I've been pawing through the past year to find all of my favorite, most memorable moments from 2009. You can't have the archive-obsessed Christa NOT do a 'Best Of' entry, I mean come onnnn. 2009 is finally over and now we get to go into the double-digit tens place. We are sooo future right now. I'm excited for what's to come, but of course we gotta look back just a little:

Best Scene Documentarians with a Flair for Art
Aaron Yoshino – Honozooloo (duh)


John Hook


Oooo!
Best Food
V Lounge Kiawe Fire Pizza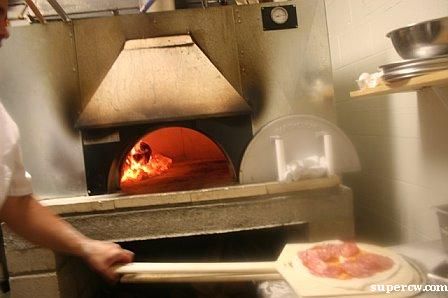 Haw, I still hear some people aren't quite understanding the deal with the V-Lounge pizza. "Where's all the cheese?" ?!?! Are you seriously asking that about a centuries old recipe taken from the gods of Italy themselves? My advice, culture your ass. This pizza is the real deal. Says the girl who spent age 19 through 22 living in Naples gobbling up the stuff. Also says pretty much every real deal foodie slash sophisticated palate in this town. All I have to say is THANK YOU for opening the kitchen at 5pm now. If I had the funds/metabolism to be there every day, I would.
Biggest "Holy crap that was THIS year??" Event
Elevators in Honolulu

Remember MyOpenBar? I used to do that here. Researched all the free stuff, wrote about it, and even did a few shows with free drinks for you guys. The height of that whole era was definitely the Elevators straight outta Los Angeles with The Deadbeats at Loft. Daniel and I were trying to get the two together to bond before the big show, so we had them pop in on both the Jazz Minds and Indigo Deadbeats shows to collab. It was the most amazing thing I've ever seen and the two acts hit it off in the best possible way. By the time the show went off on Friday they were best buddies, and the energy was incredible. I think it was the first time The Deadbeats ever played Loft and it was definitely the first time I ever saw so many people so turned on to a band they had never heard of. It wouldn't be the last in 2009, thank god.
Best Music Explosion/Body Improvement
Passion Pit (Thank you ZEN)


From the second Zen Yoshifuku ran over to his van and said "Here, this will help your drive home" handing me the Passion Pit EP I was hooked. HOOOOOOKED. My Twitter friends know this. It was all I could talk about for about 3 months. It was also what motivated me to go to the gym pretty much every day. I lost 20 pounds in 3 months. Like that. Thank you, most amazing music explosion of 2009. And Zen.
Best WE NEEDED THAT
Contrast Magazine


If you read me you know I have major crush on Contrast Magazine. I want to marry it. They even let me do a small contribution and I have several copies laying around everywhere I frequent. My office, my car, my house. Pick one up and definitely put their blog in your must read list, these guys are doing this. HERE. Every single party they do is packed to capacity with arty future husbands, and even though they say they don't want to be "the party magazine" these dudes got it so so so very right. So stoked for 2010.
Best Monday Art
shintaro kago (cause this is how i feel most of the time)

asako narahashi (half awake, half asleep in the water)

asger carlsen  (just yeahhhhh)

Best Humanitarian
Eric Rulona – New Day Kids


Eric just decides to travel. Then he travels to Africa. Then he stays in a small town and helps to build a school. Then he comes back and thinks about it. Then he starts an organization to help that town. Such a beautiful thing.
Most Underrated Entertainment
The Dropshadows


Some elements of a nightlife experience are almost subliminal. I'm noticing only the more arty places (Next Door, thirtyninehotel, The Manifest) have been keen to Joseph and The Dropshadows live visuals for their event piece. You might have seen Joseph's work in Chinatown, simply the best. You might have also seen him at my birthday party. I'm hoping to see more of this in 2010.
Best Guest Cam
Flashcam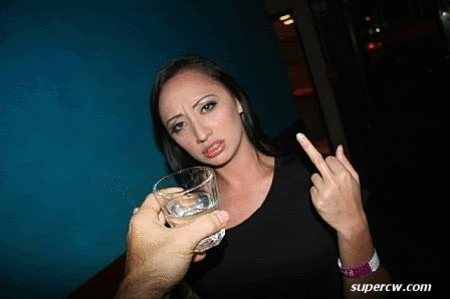 Best Clique
Aloha Stadium


Mainly because they are a group of super nice, super handsome, super fun beach dudes. But also because they also come with an assortment of deliciously young and beautiful ladies too.
Best Chicken Skin Moment
Zan Heileson at Showdown in Chinatown, when he showed this film. Written, shot and edited in 1 week. The biggest moment of the year for me at least, when the crowd of his film making colleagues were straight cheering during certain shots (the airplane, the mandatory dialog, etc.).
Silence your phone for 8 minutes, go offline on Fb, and press play:

Best ALOHA (and second place Best Chicken Skin Moment)
Rell Sunn Aloha Jam at Waimea Valley
Just oh my god.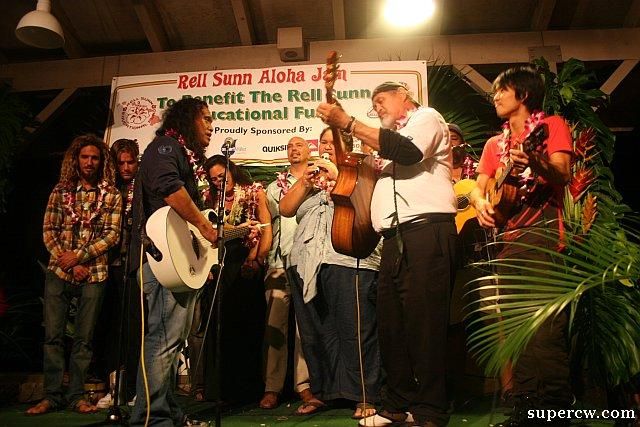 Best Future Husband Destination
The Hawaii Ocean Expo


I mean really, what can Russ and the Vertical Junkies NOT do? Raging parties, check. Their own bar, check. Aforementioned pizza, triple check. But an entire EXPO at the Blaisdell entirely dedicated to mother ocean and the beautiful men that frequent it? Yup, try over 10,000 of them. Just yummmmm.
The Manifest (tie)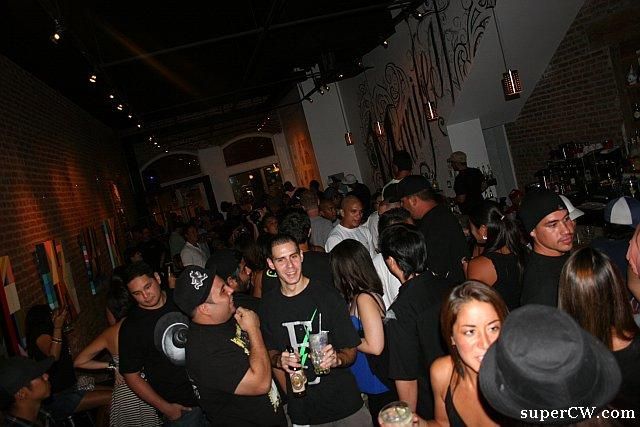 Every time I walk in to this place I want to eat everyone's FACE. Thank you Brandon and Justin for creating this mecca of arty hipster future husbands.
Best You Have No Idea What You're Missing spot
Jazz Minds on Wednesdays. If you know, you know.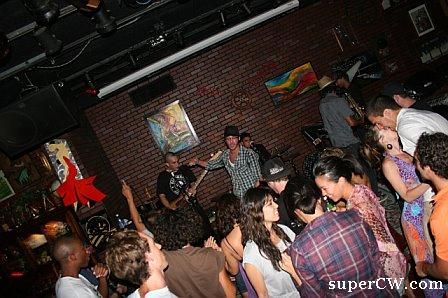 Very close second place, Pecha Kucha.

Best Dressed
Kaleihikina Akaka. Always.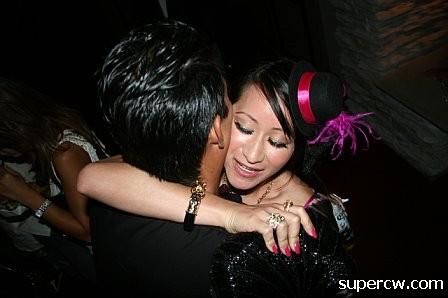 Best Concert
Kid Cudi in that Warehouse
(thank god lancifer had his camera there to get this amazing moment. lord knows i didn't)

Band of Horses at Pipeline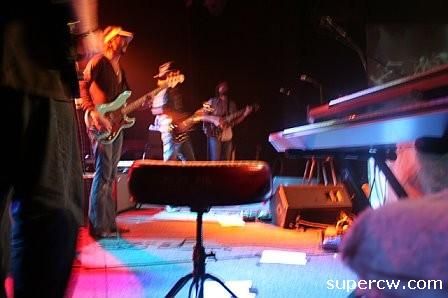 Jel from the Anticons at Undivided (Blaisdell)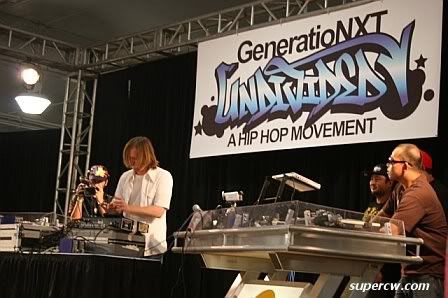 NOSAJ THING at Soho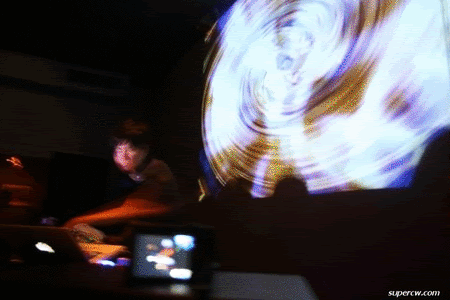 Best Drunkie Mc Drunkerson What The Hell Happened
Vans 3Feet High Half Cab release at Thirtyninehotel
(we were drinking Sailor Jerry)
Stussy/Contrast Issue Launch Party
(i was convinced you couldn't get drunk of a 60 proof herbal liquor)
Biggest Celebrity Shit Eating Grin Moment
My night out with Playmate Lanna Kinnear after the LOST Wrap party.

Best Couple
ESKAE + SK
a match made in heaven

Best Place To Go TO DIE
Die as in after 2am. V Lounge. FOR LIFE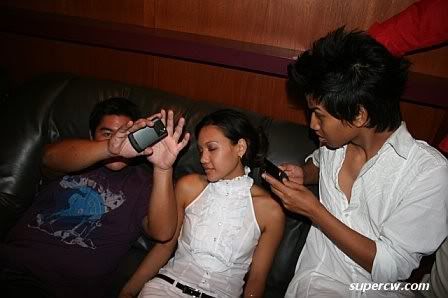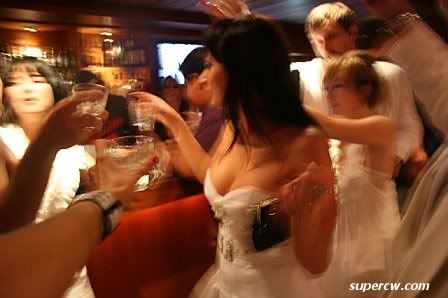 Biggest Crush
(three way tie) Landon Tom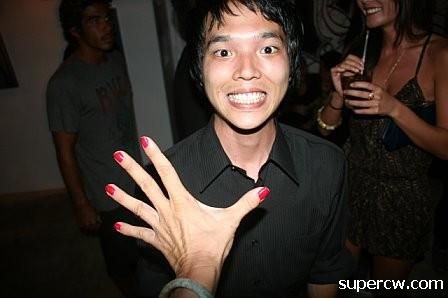 The Girl at Giovanni's

and that guy from the MidWeek

Best New Spot
APARTM3NT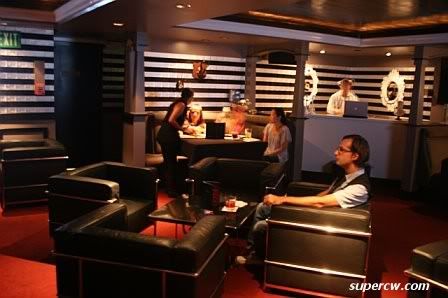 This was hard to narrow down but this place is a gem. The decor makes you feel like a million bucks even though you're probably only spending like $40 for a nice dinner and a bottle of champagne. Way to get it exactly right, guys.
SOHO (tie)
Not only because of the most EPIC arty surf event we've seen this year, but mainly because the boys don't get thrown out for doing this. Guys… we NEED this.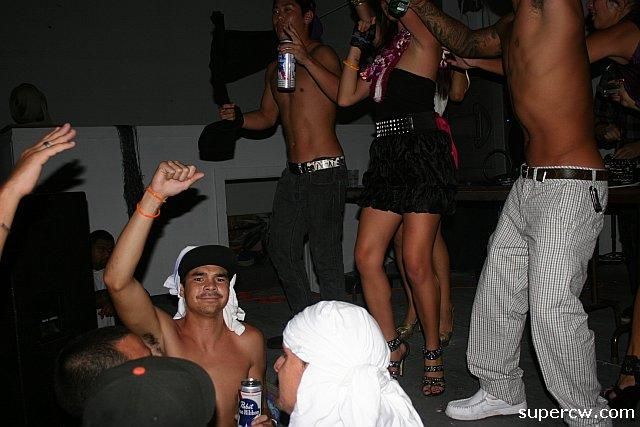 Best Confusion
ECILA


Is it a brand? A slogan? A person? Oh, a MOVIE? Rad.
Best Fancy Party
The grand re-opening gala of the Royal Hawaiian Hotel. I'm like, walking in and stuff and it's like, oh, hi HEATHER GRAHAM.

Best Shoe Battler
Harumi the Hymn

Best Blog Hook-Up
My Waikiki Parc getaway.


Simply divine. Also happened to coincide with a more raging than ever Of Montreal show in Chinatown. ahhhh to AHHHHH!
Best Fancy party/Celebrity Overload Entry
The Miu Miu Grand Opening followed by The Counter Grand Opening


Not sure it got any fancier for me in 2009. Oh, that was the same night as the Kid Cudi show in that warehouse too. I remember sneaking out the back door at the LOST celeb studded Counter event, forgetting to even grab a goodie bag so I could get there.
Best Hello/Goodbye
Habberdashery (All the Apparatus)


The 8 (or 9?) piece band that blew your minds on First Fridays. They jetted the hell outta here just when everyone was starting to get them. Bye : (
Best Most Massive Blew It
The ABC Private media event where I talked to no LOST people really at all, just hid in the corner drinking the free drinks and drooling. Oops.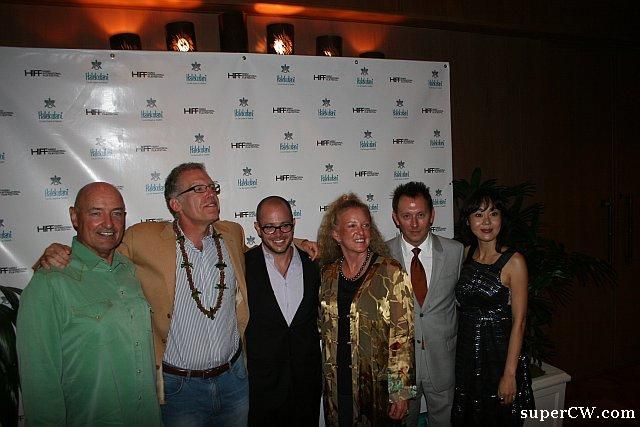 Best DANCEDANCEPARTYWOO
Shake n Pop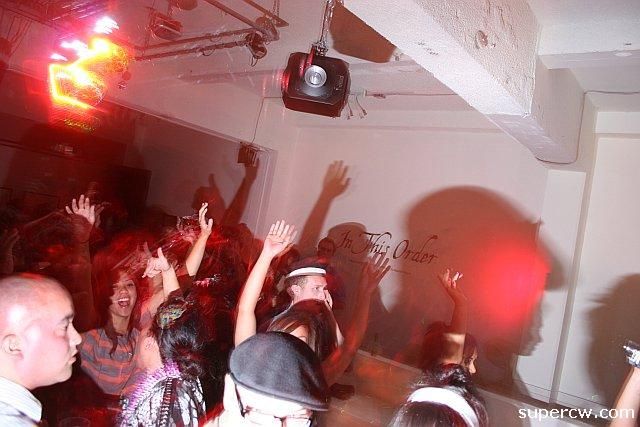 and Soul Clap (tie)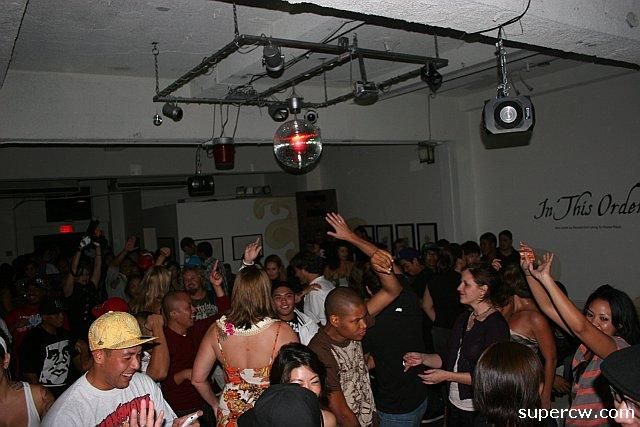 Best New Local Act
GRLFRNDS. Seriously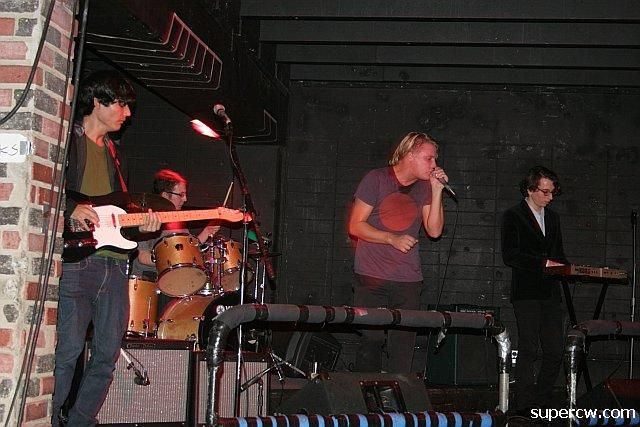 I hope we see more shows in 2010 guys. Ooo, and an album. In the meantime, just thank you so much for being so talented. And rocking the EFF out of my party.
Personal Best
Social Lite


I know you know that I know you know that a professional writer I am not. Most of my grammar and vocabulary is made up. So when the Honolulu Weekly came to me and asked me if I would like to take over the Night Shift column, and said they would even name it after me, you could imagine the flip I did. Ever since it's just been like a dream come true and a testament to the fact that you can do anything you want to do… just do it. I've only had one complaint since my column started, and it was more towards someone I chose to write about than my own writing, so I'm feeling pretty good about my contribution to the world of media.
A very close second is my birthday party. Which embodied everything I could have ever wanted. I didn't take any pics of that but there's some super rad recaps on the internet and in the media. Thank you all so much for reading for so many years. 2010 is gonna be a killer one, I know it.

that's all i can think of right now. i will catch you up on the past few weeks soon. it's a lot of WOW and RAD! and COOL! and OOOOOO! so just sit tight and have a happy safe new year. so long 2009, i'm sooooooo over you.