i been spending some quality time with eskae. dude's really real, but he's gotta let off some steam once in a while. i have a feeling i'm perfect for…. that. i made him rage his face off last week. read on and see how his weekend was with ME. and PS: i really have no idea what to do about my image sizes overlapping like that, ugh ——->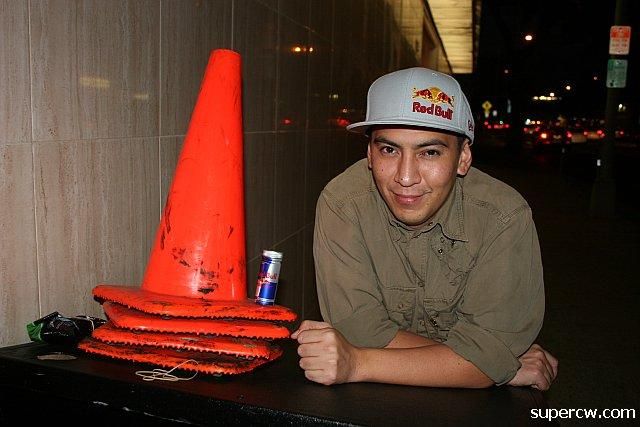 it was first friday so duh, we were there. black cat tattoo studio was helping out my old pal kenny, who stumbled (crashed) into a frightening discovery that he has chronic lymphonic lukemia. after a bad slam he had his head checked out and that's what they told him. at age 36.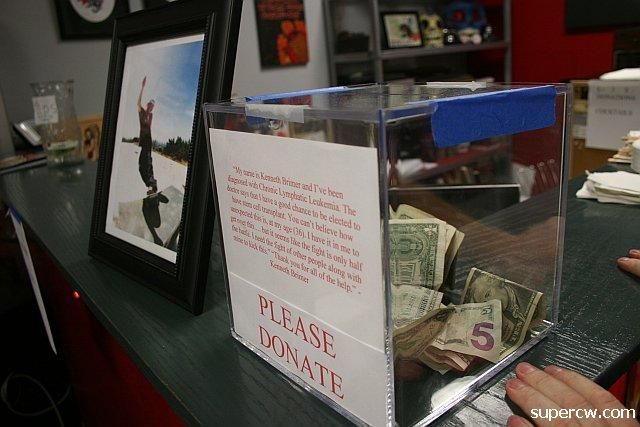 but hey! it's kenny. and he's gonna pull through this. dude's the most delightful one in that whole a'ala park crew. always the giggly one who asks you about your day and stuff when you roll up. or in my case, drive up.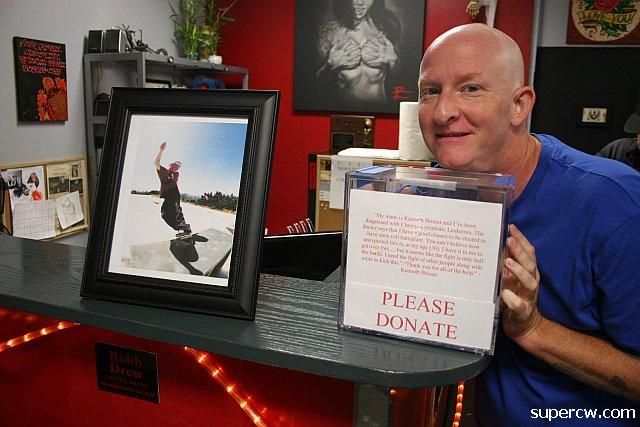 ps: black cat tattoo studio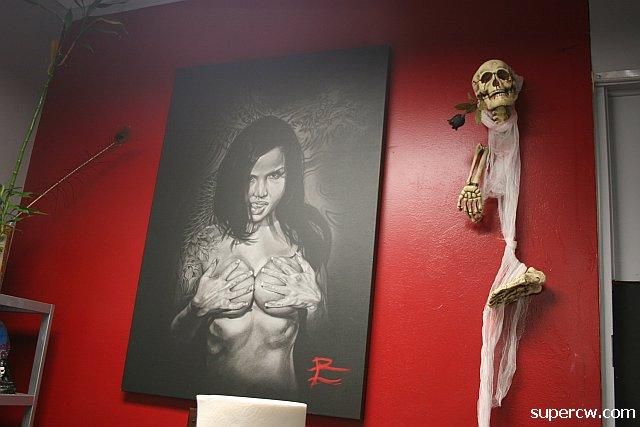 daniel ito was all proud of his rolling out solo stance tonight. he's finally seeing the beauty in what i've been preaching since day one. that's cool though. we had a drink about it.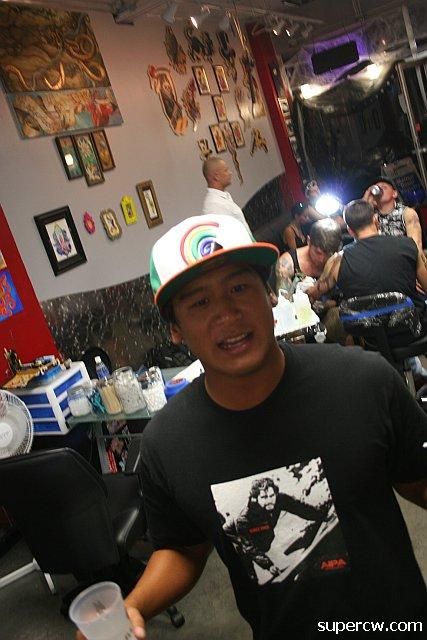 then i made fun of his pants. then he said "hey! that's a jun jo look" then i didn't laugh anymore.
you're aiiiieght, kid. ps: contrast mag FOR LIFE.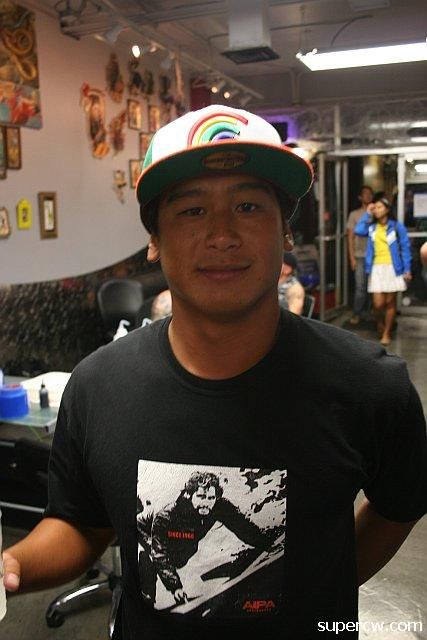 ps: black cat studio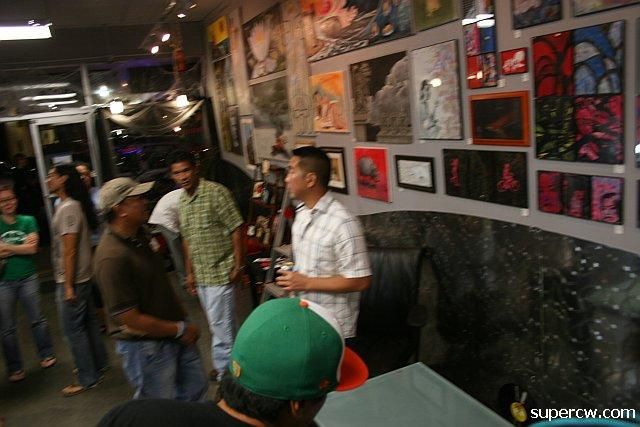 eskae signed up to be a bone marrow donor. i did mine through the online thing, which was so easy i couldn't believe it. they even mailed me the cheek swab things with a self addressed stamped cushiony envelope to send it back. i just might save a life.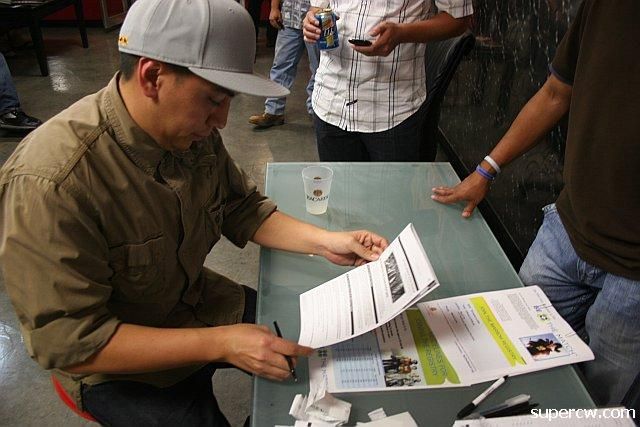 meanwhile. black cat studio. they are all living dolls. probably all married i think. but very nice to look at.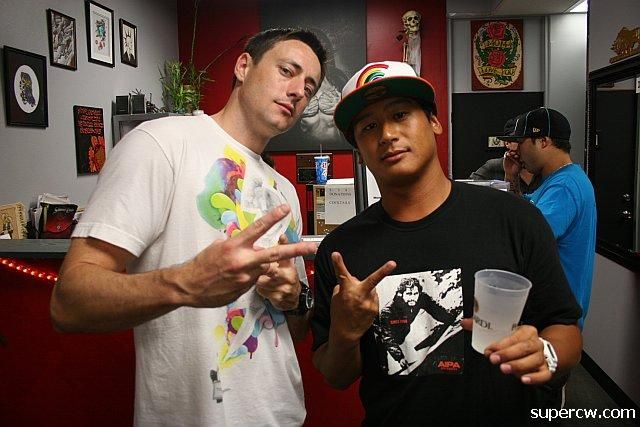 did some wandering while eskae filled out the paperwork to save lives. CANO is back in hawaii? when did this happen.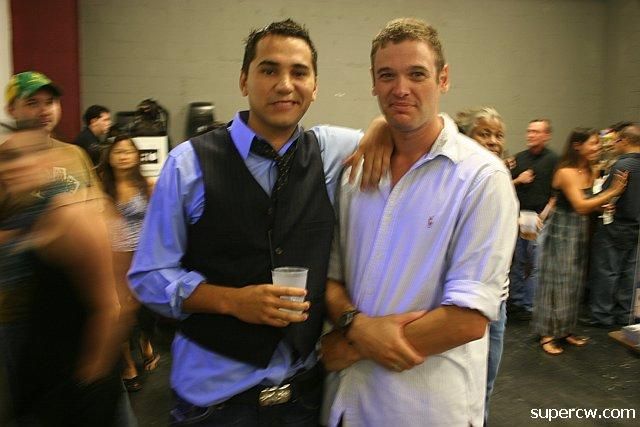 lost ito to brooke. who wouldn't.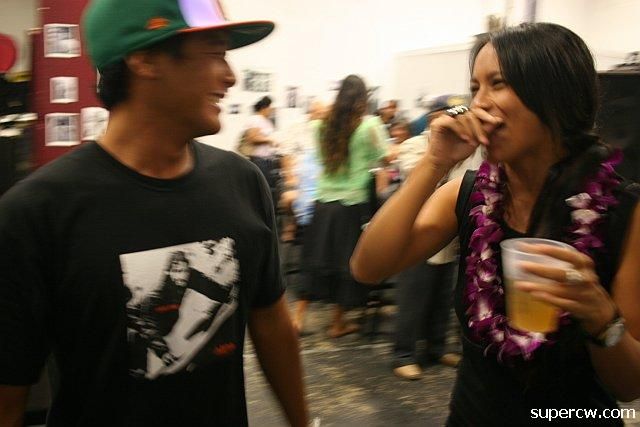 had some free strawberry mochi about it.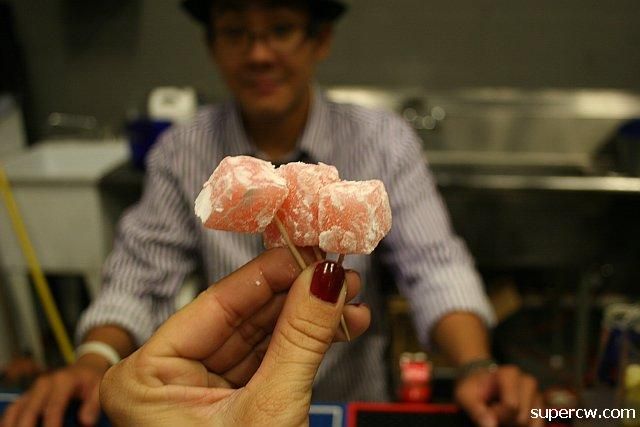 stood here waiting for something good to happen inside soho while simultaneously watching dieter's bike film thing. love first friday.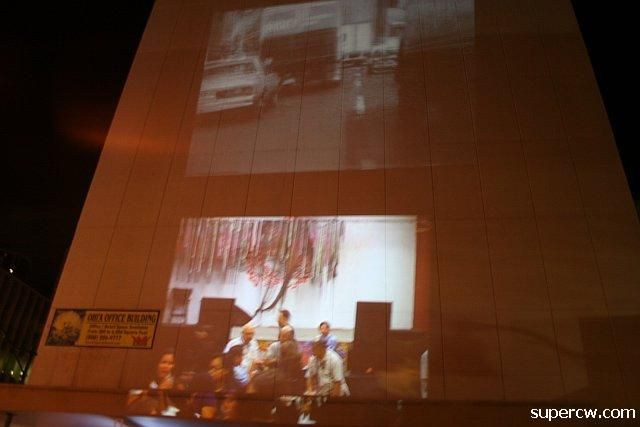 spotted the groundUP pirates. who are making a guest appearance at my birthday party on december 18th. it's their LAST show of the year. i think it's their only one too? it's going to be amazing. they are in japan right now.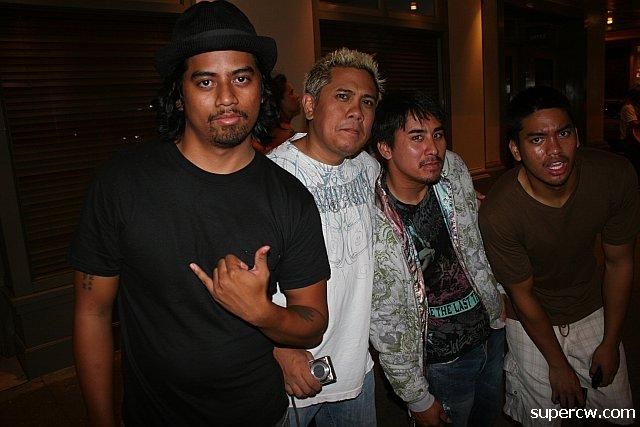 i saw a bunch of people wearing these tonight. they were selling them on champlain lane by mercury bar where you can get yummy giant slices of fried green tomatoes. so creepy but i don't know… i kind of love them too.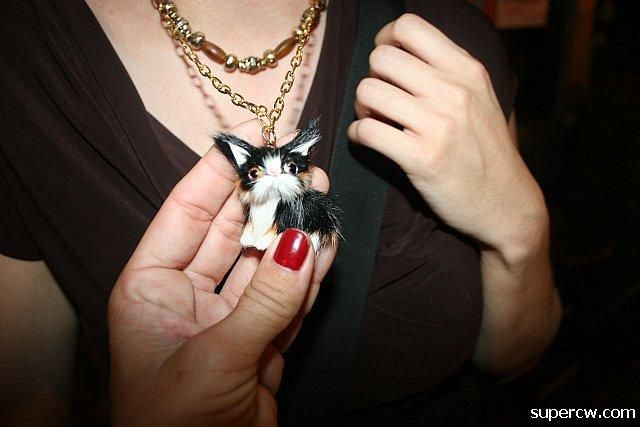 always always a good time when DJ Harvey is in town. and how's the new next door/thirtyniniehotel smoking spot art by miss jeannie randall!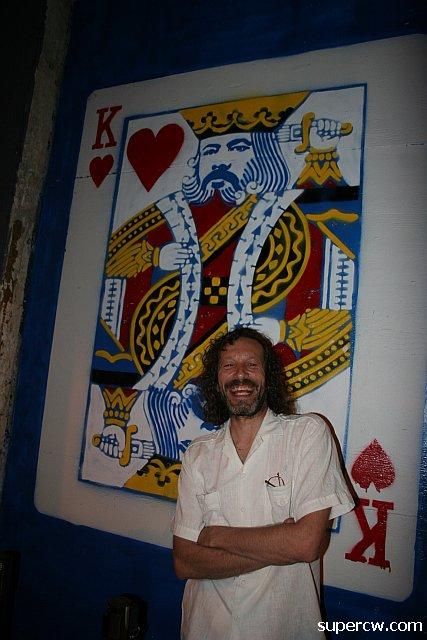 this was when i saw the deadbeats in the street. then nothing else in life mattered……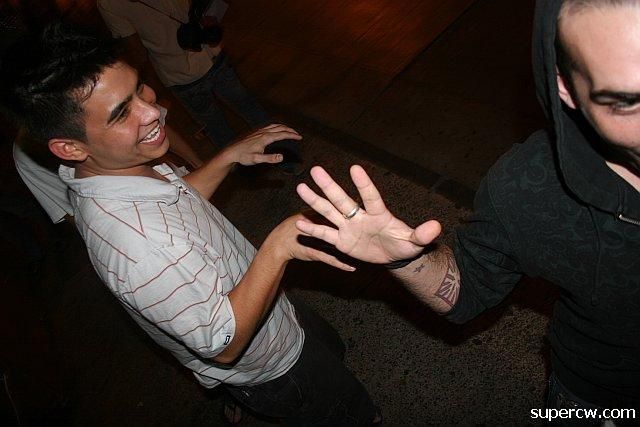 …..because i just love these guys. SO MUCH.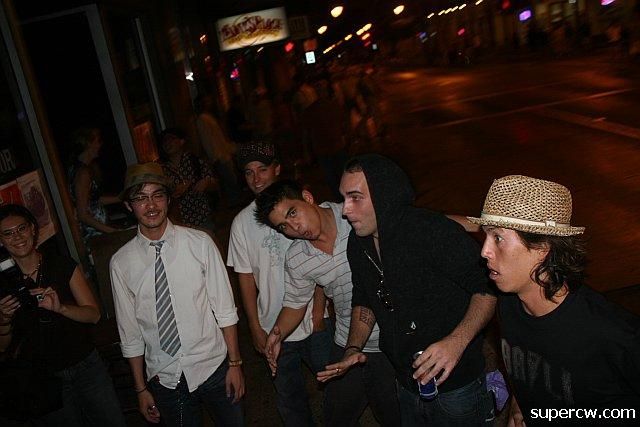 i don't know where joe pa'a'hana finds the time to do all this artwork for next door, but i'm so glad he does. by FAR the most amazing stuff on the streets these days. ok, not true. ara still kills it. and woah have you seen alex from girlfriends bang something out? well anyway. if they are the top talent, then joseph is like the mothership…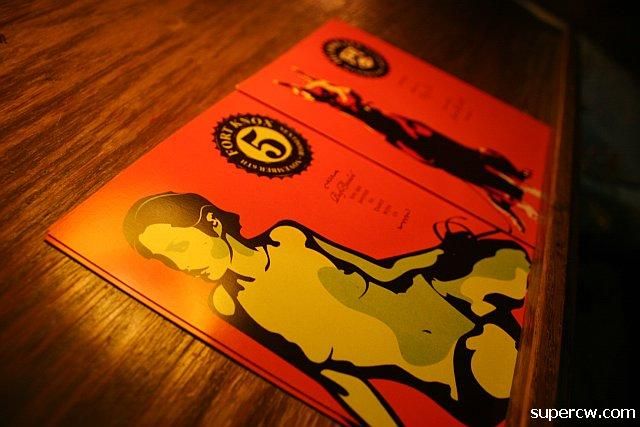 it makes me happy to see kahunahana appreciate his work inside with the lightboxes too. some of my faves are in here….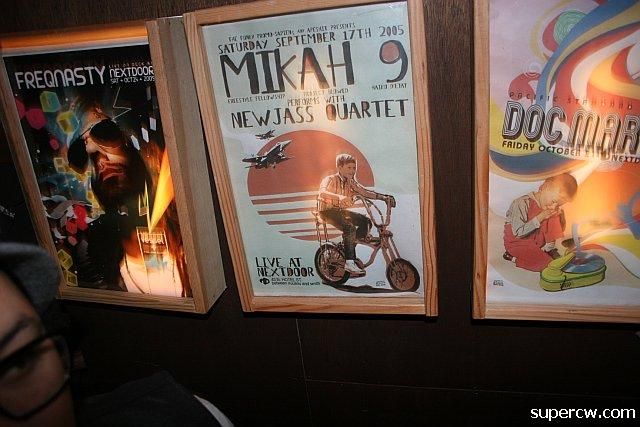 …so much so that i got the shirt, buddy.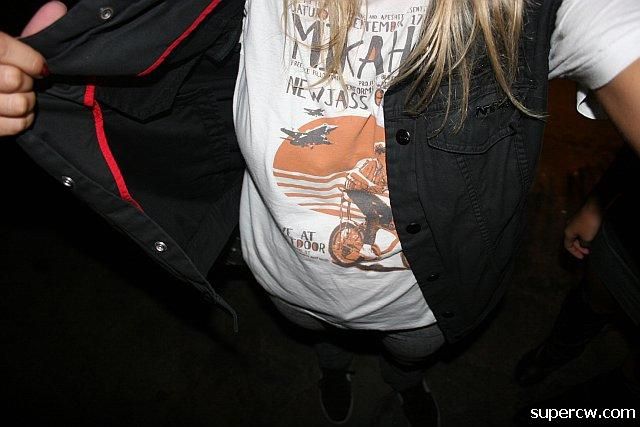 this was when i saw fashion designer matt bruening and model kiani yamamoto just hanging around. we did super shots at the bar since chris has Canton and Sapphire. just shake those two together with ice and BAM. you're drunk. and it feels greattt. kiani you better be doing these in japan young lady.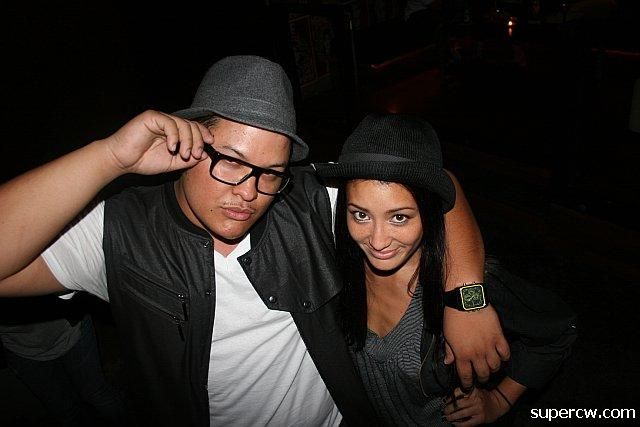 that's when i stumbled back outside into the night. saw daniel lee soon enjoying jeannie randall's artwork.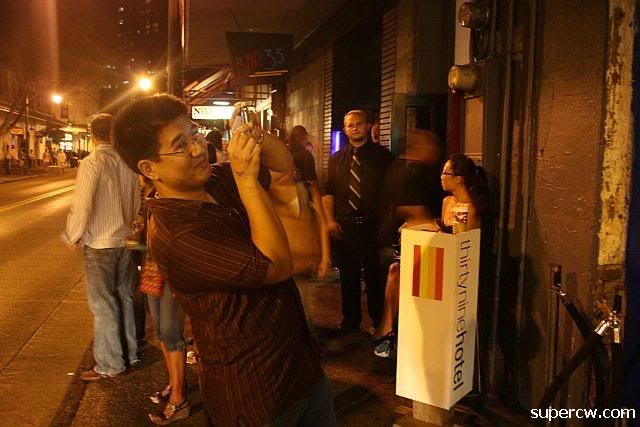 saw a spot next to harvey in the smoking section….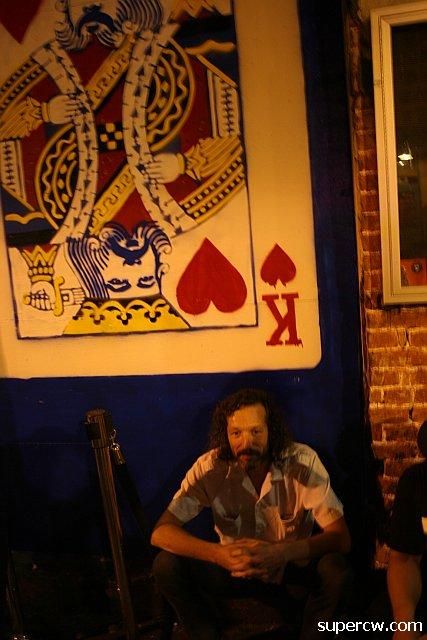 …so i plopped down. and enjoyed dj mr nick and grady gillian talk about brilliant music stuff. at least i think that's what they were discussing.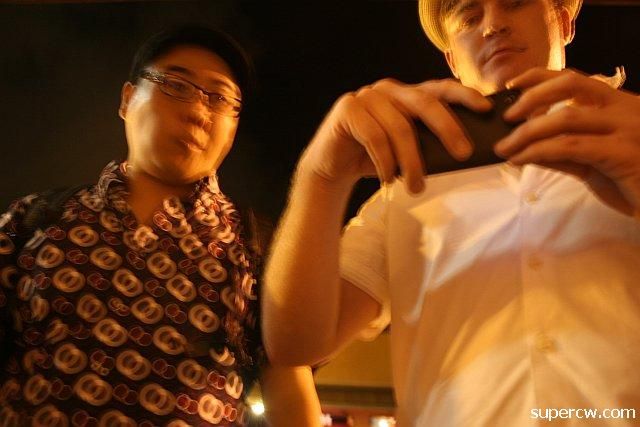 it was fun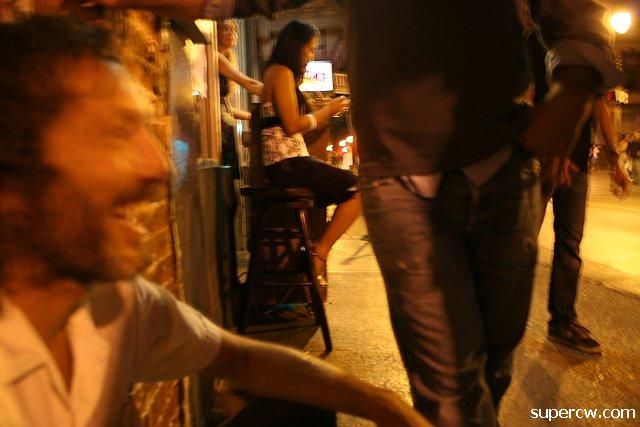 then i got a second wind. just in time for my boyfriend.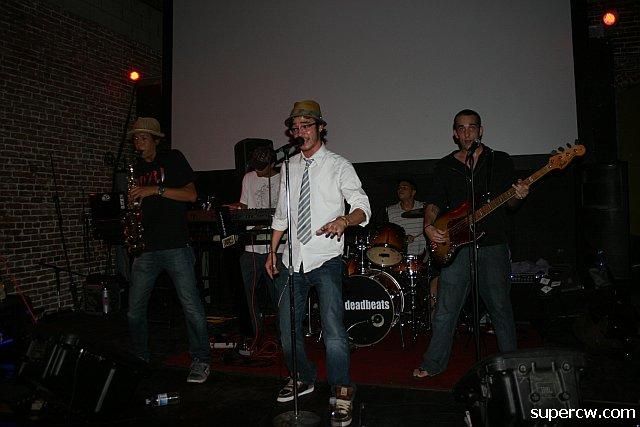 i hope i'm not sounding like a broken record here with my Deadbeats obsession. anyone reading who hasn't seen them is who i'm mainly talking to right now. i really want to have an "i TOLD you!!!!" moment with you, like i have with pretty much everyone in town, including the bampers. come to my birthday party damn it. just do it. let me say "i TOLD you!!!!!!" as your birthday present to me.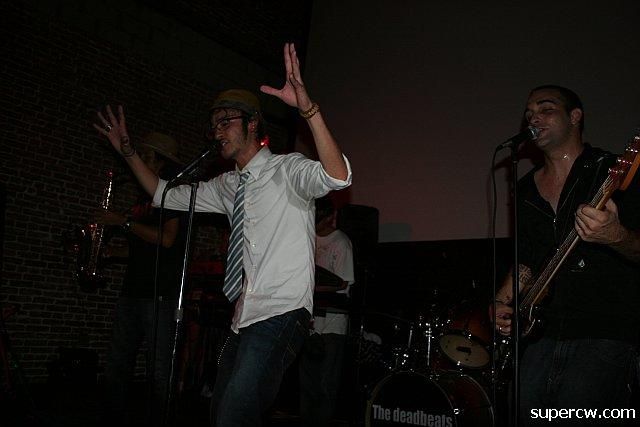 one more of them. for the ladies.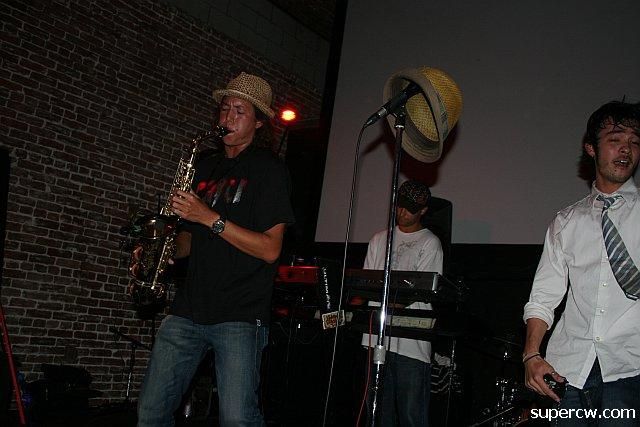 aw ted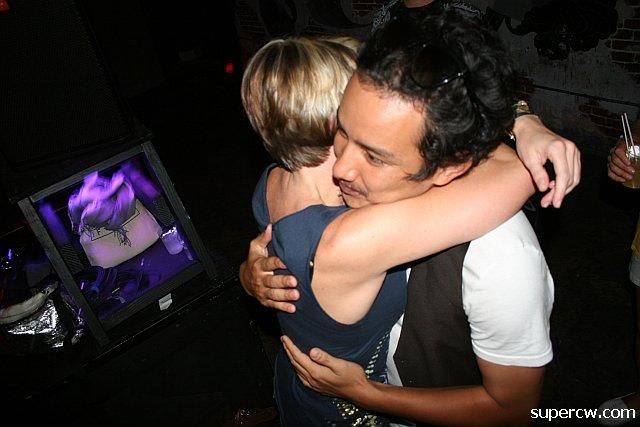 angelface on the keys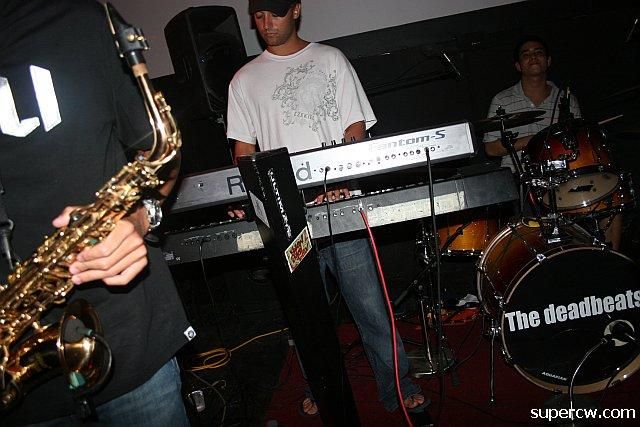 dreamboatface on the sax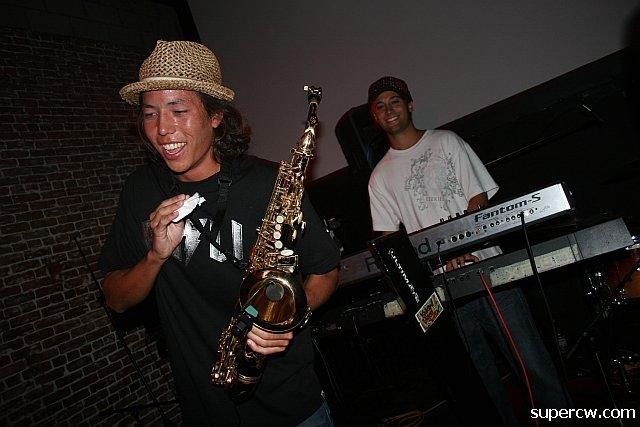 justDOmeface on the vocals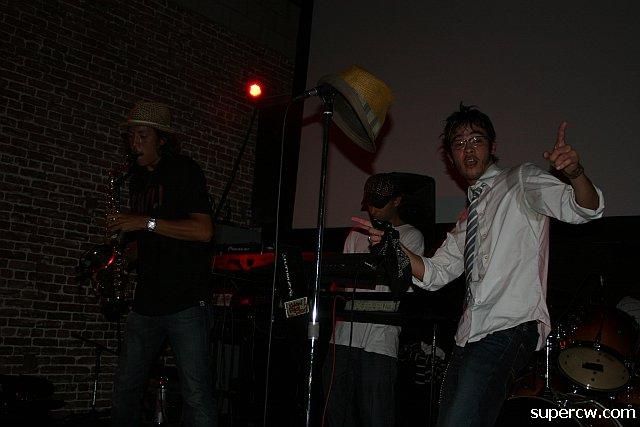 we danced a lot tonight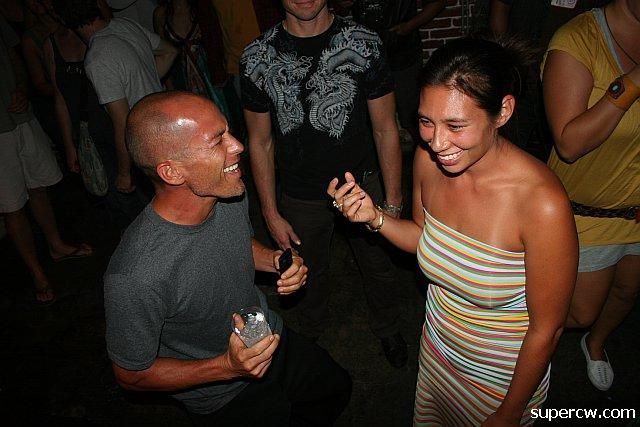 and i saw peter. this was before he realized it was me. he smiled after.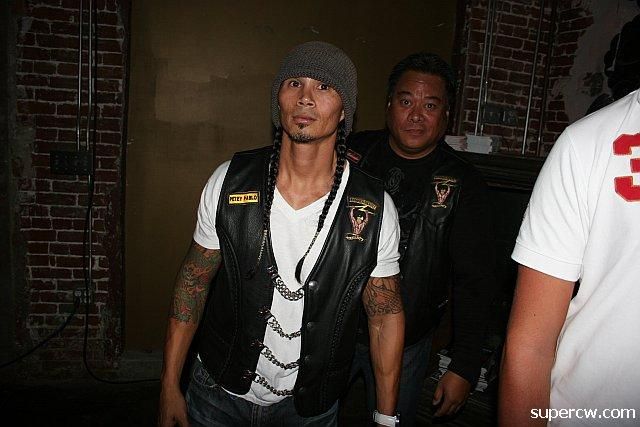 lovelovelovevlovelovlovelove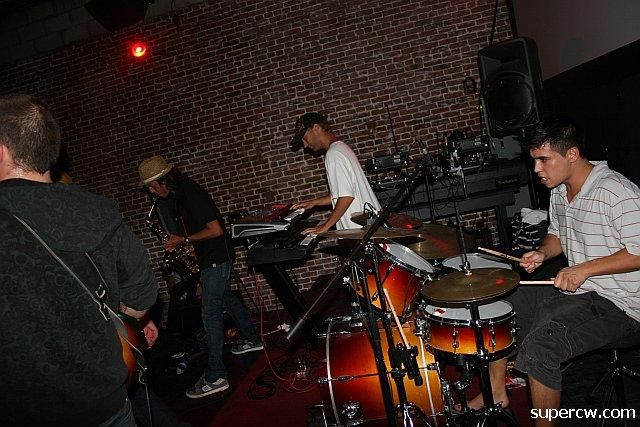 they were feelin it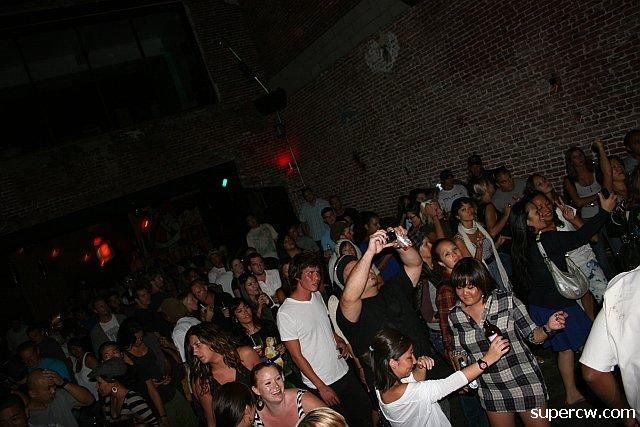 who wouldn't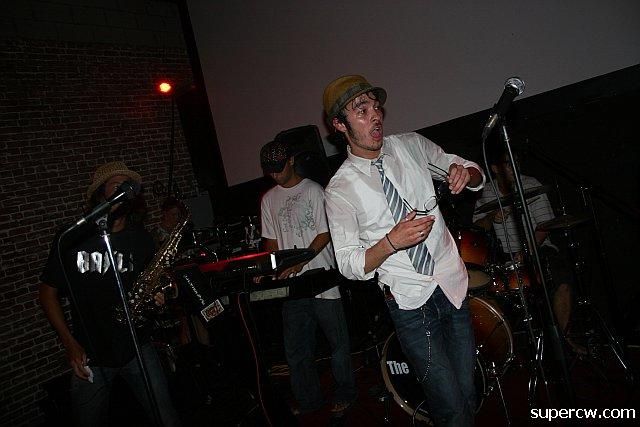 aaaaaaaaaaaaaaaaaa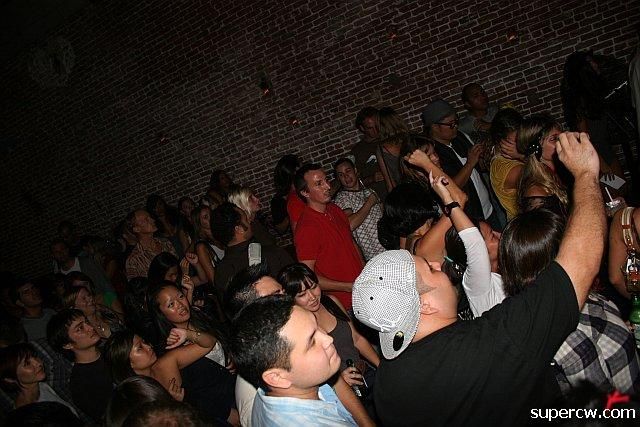 ok last one. ps: i love you guys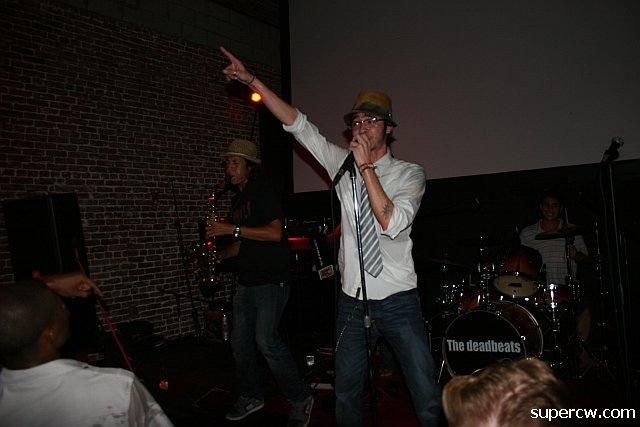 THEN i went back outside and pretty much lost my shit. Habberdashery changed their name and kind of took over hotel street this time.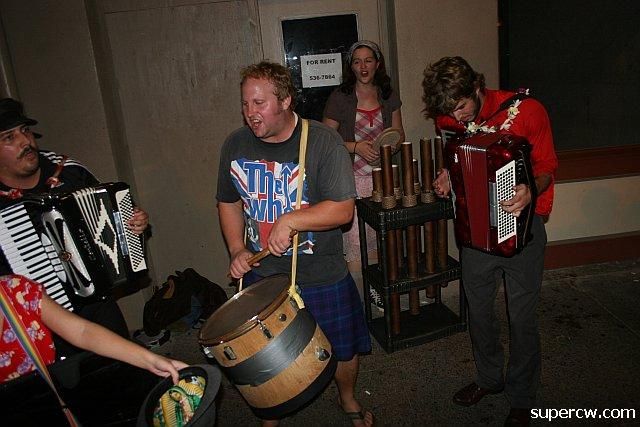 and LANDON TOM was wearing a CARDIGAN!!!!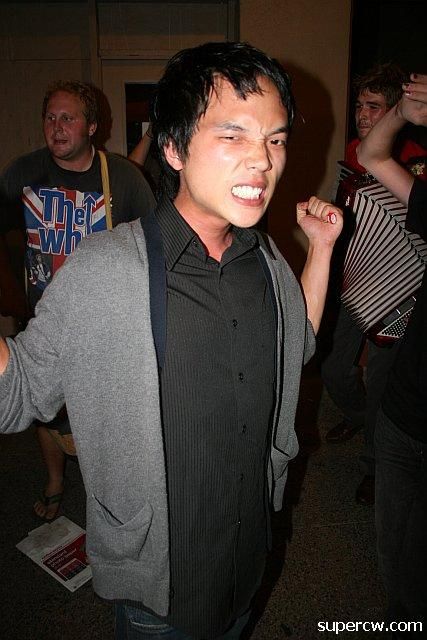 the jump offs are one of those bands too, by the way. i also got them to play my birthday party. just in case you're more into rock than hip hoppy jazzy funk. you get both.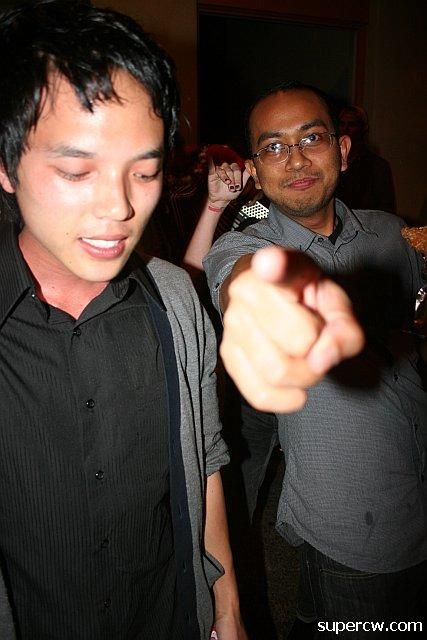 michael keany was there to witness the crazy habberdashery mayhem in hotel street. i can't find his pics anywhere tho. he likes to just leak a few here and there.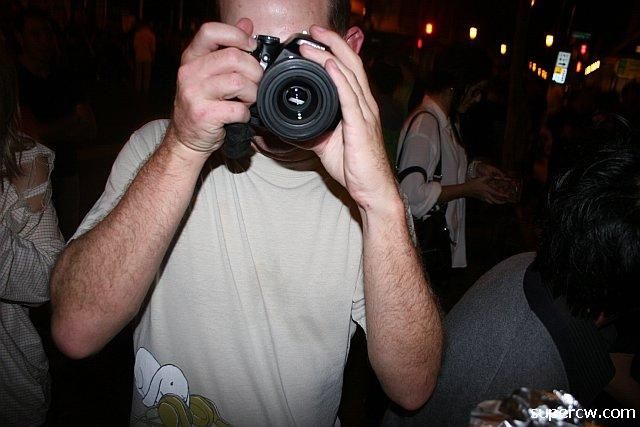 but yeah, habberdashery. they took it upon themselves to randomly parade around chinatown playing these instruments. i would see them a lot. it was funny. a spectical kind of. not a whole lot of people were getting in to it though. then tonight happened. i don't know what happened, but there was definitely a reaction this time…..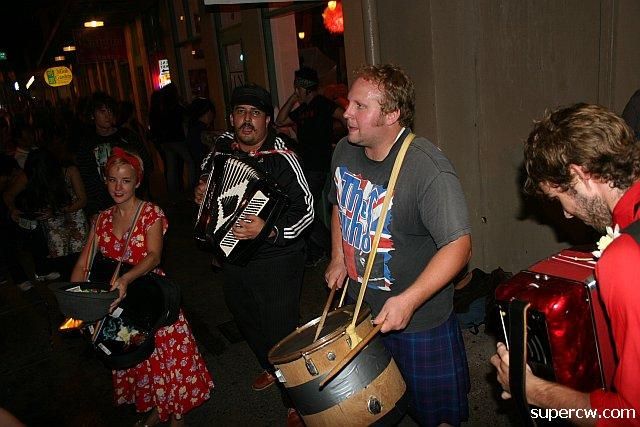 a HUGE one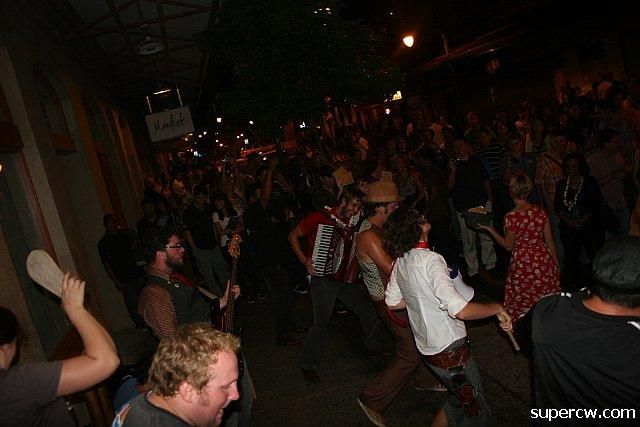 they actually had hotel street packed. and they were singing at the top of their lungs. and it sounded GREAT!!. now they are called  all the apparatus. i'm assuming it's because of all the people and instruments. i really love this band.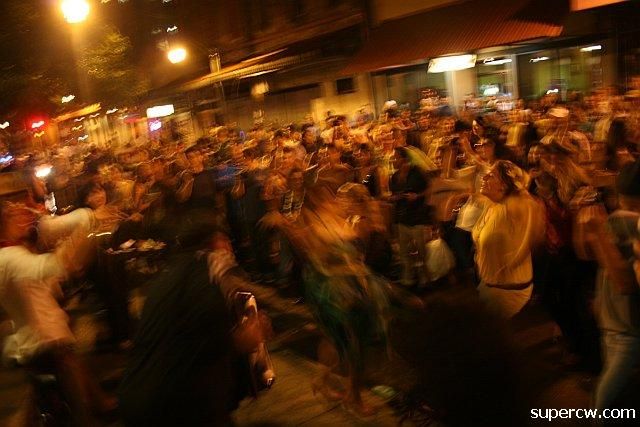 i couldn't believe what i was seeing tonight either. everyone was SO in to it. it was amazing really.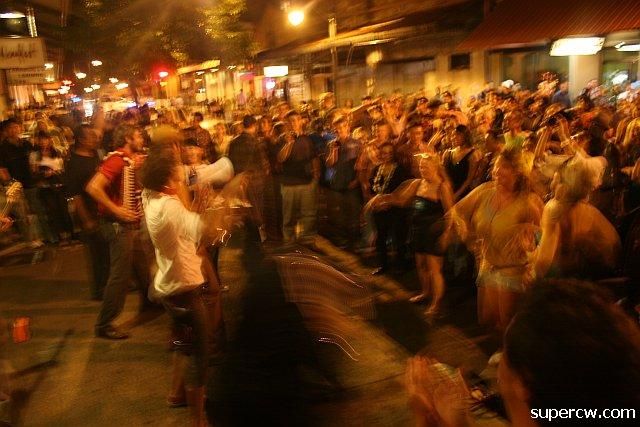 then i went back in to see my boyfriend's last set. aaaaaaaaaa.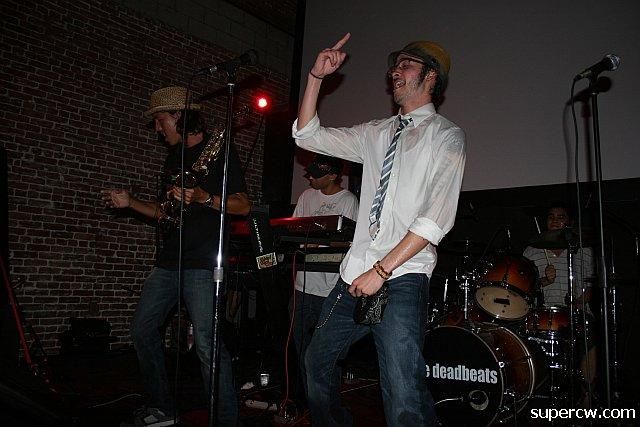 saw some halloween leftovers.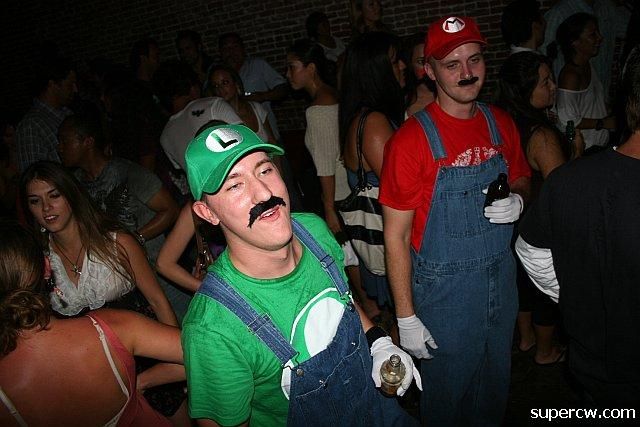 can i just say how glad i am that Next Door is back in play with a real license and stuff now. this venue kicks so much ass.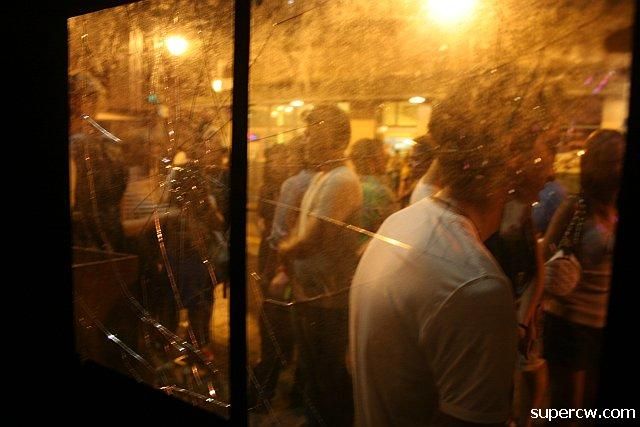 back in the streets, round viixmcmlxi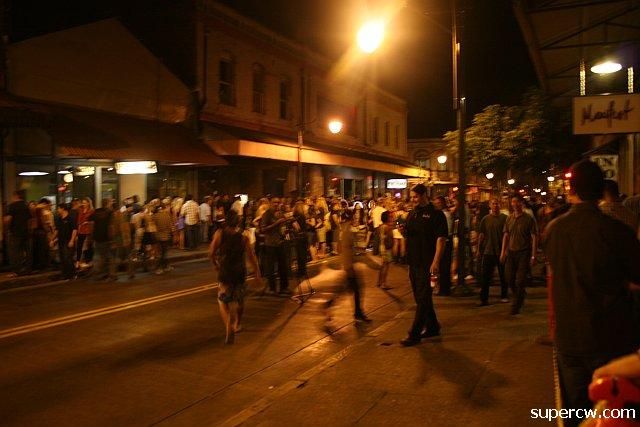 eskae's first night doing indigo for first friday. it was a mess of masses.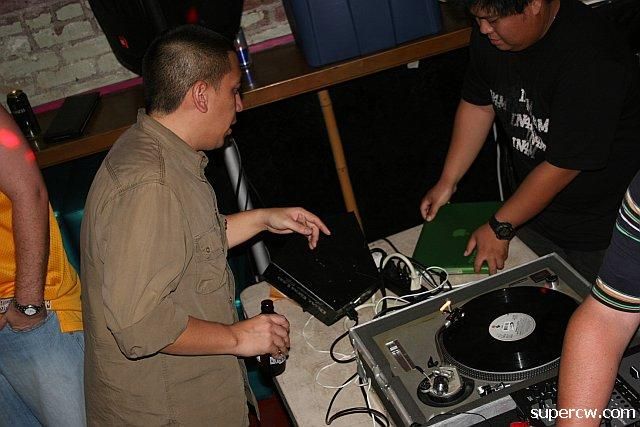 i knew it would be. eskae kicks so much ass.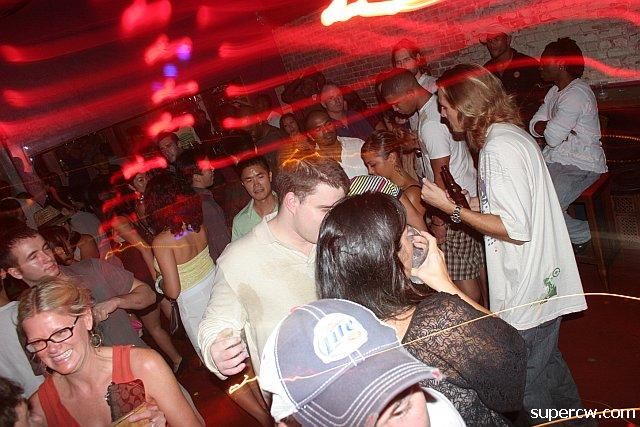 nocturnal sound krew FOR LIFE!!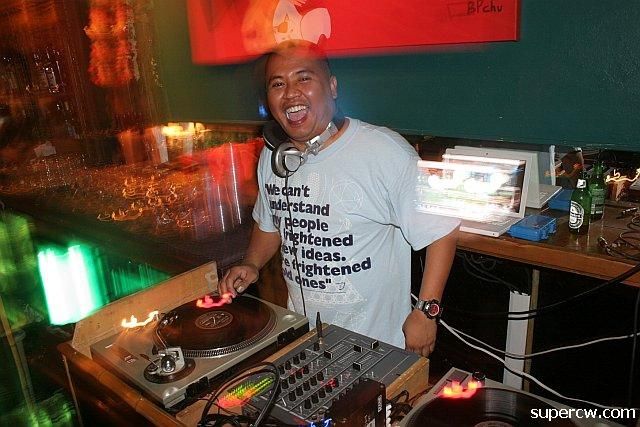 i had a hard time functioning in the green room tonight. if you saw me, sorry about that. i was rageface.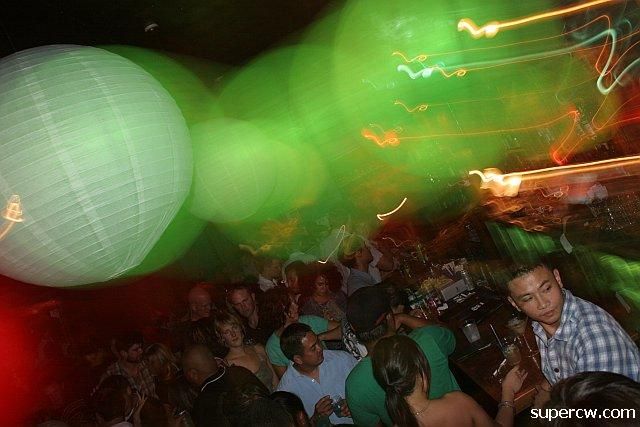 perfect place to blend in with rageface tonight was DEFINITELY soho. god.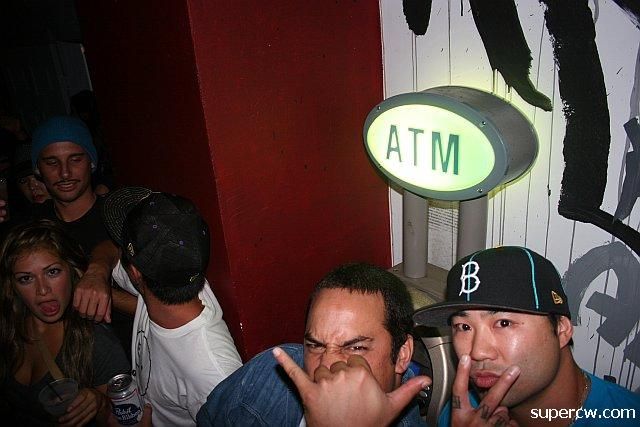 aloha stadium was in so much full effect that they all actually had drawn on moustaches. and NICKY.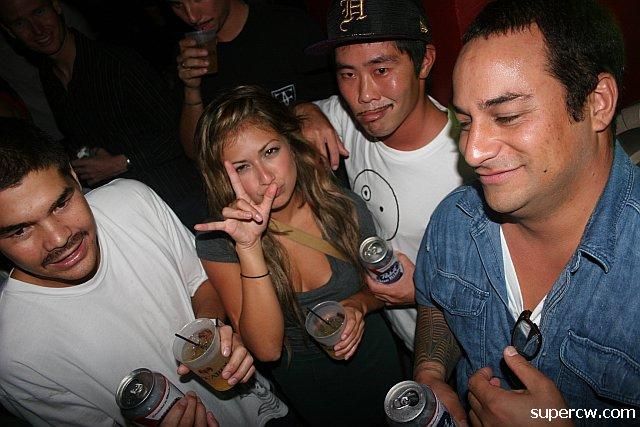 and holy crap they even got DARIEUS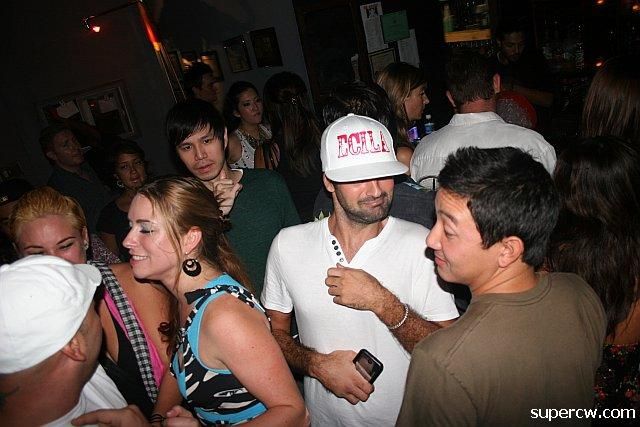 baby kays is all growns up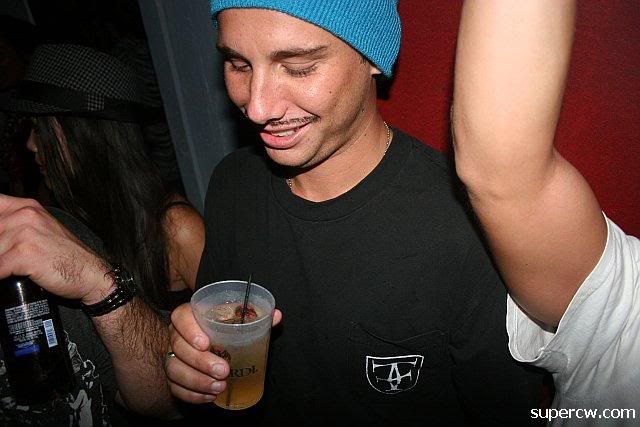 kazakattak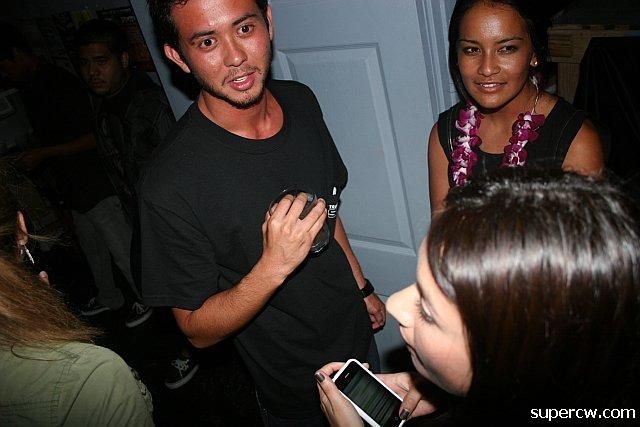 bossman and hollis having the best night ever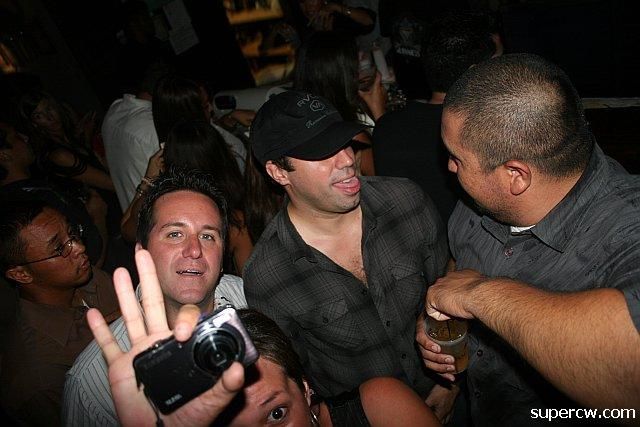 kaboecam caught my rageface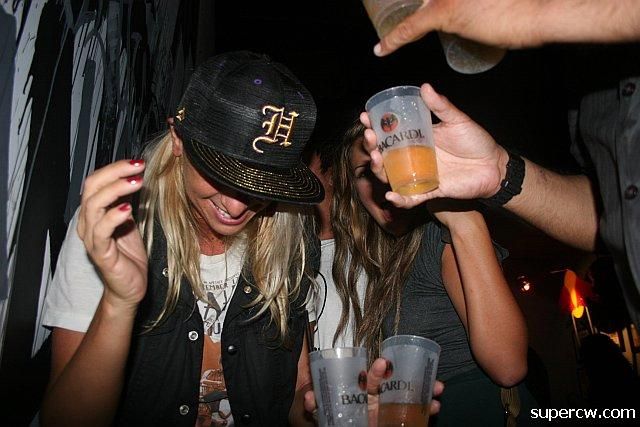 TOO much fun with this crew, but you gotta be careful….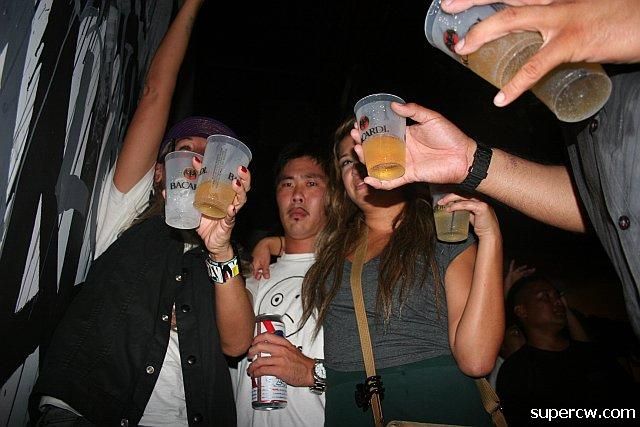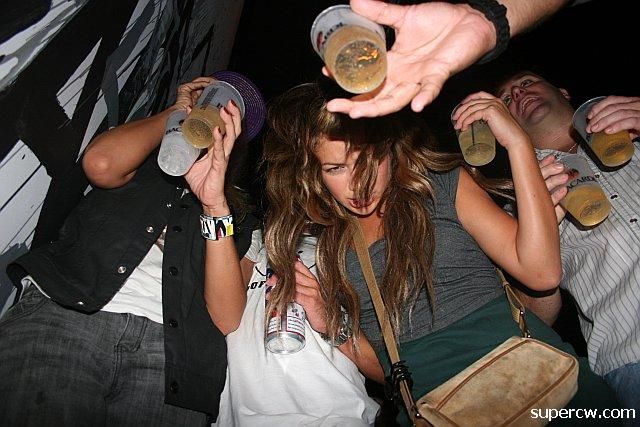 cause ALL THEY DO is shots. shots shots shots.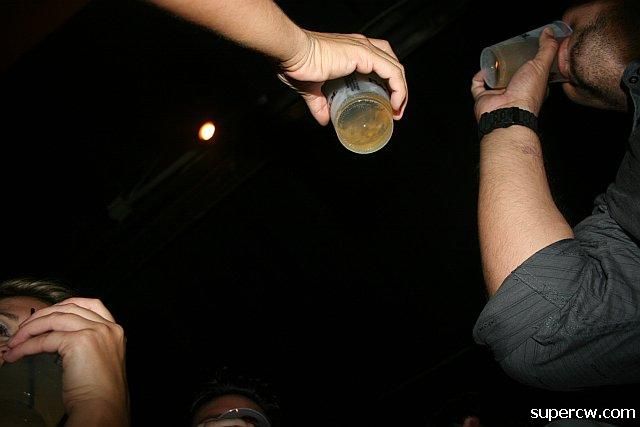 nicky collins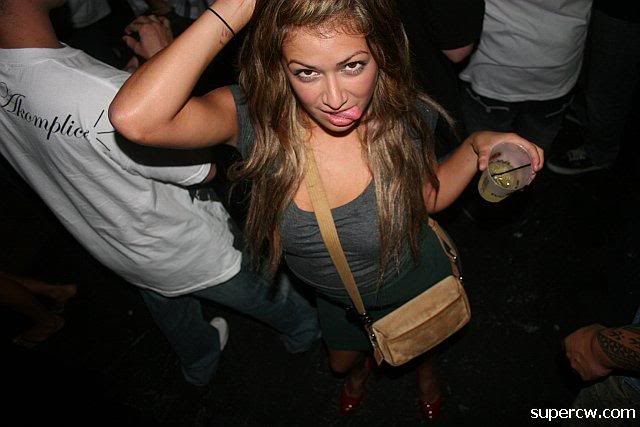 russell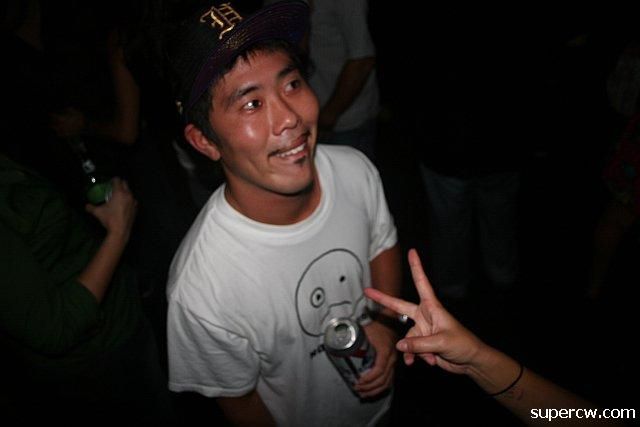 koa E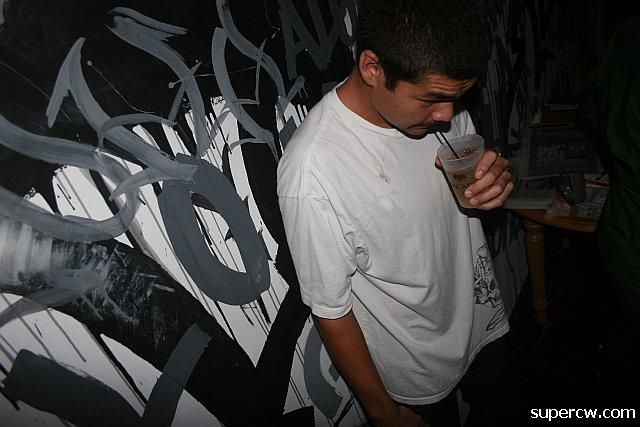 beckerbeckerbecker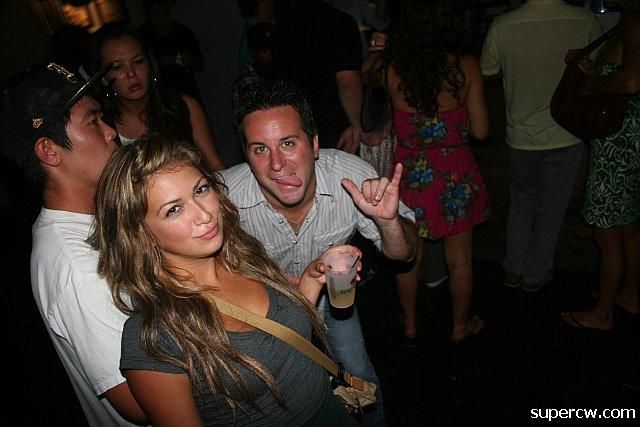 guyatATM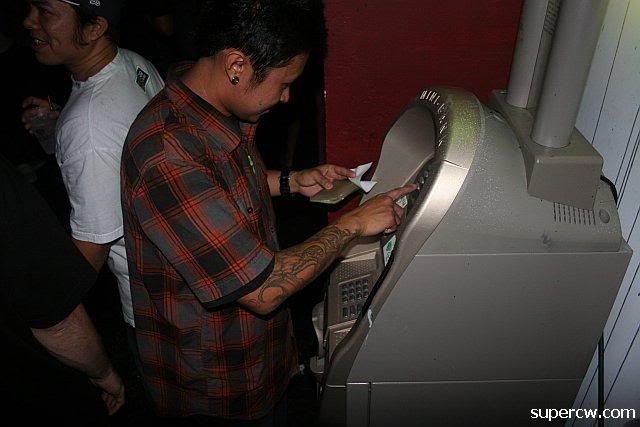 hahah jackie you are so busted with bitchface. unless you happened to see my giraffearm pop this off. either way, sofa king funny :)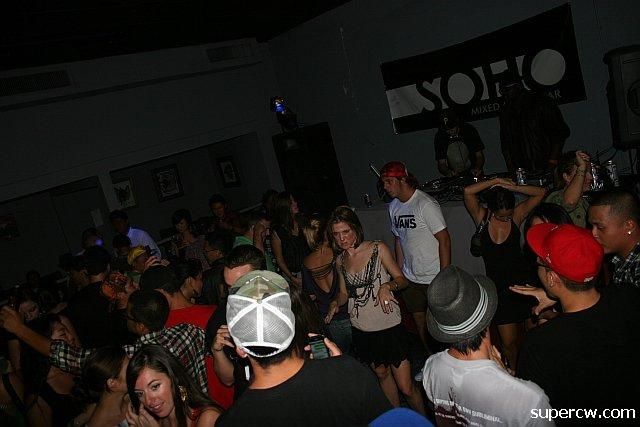 poor james's blood turns, like, TOXIC when he drinks.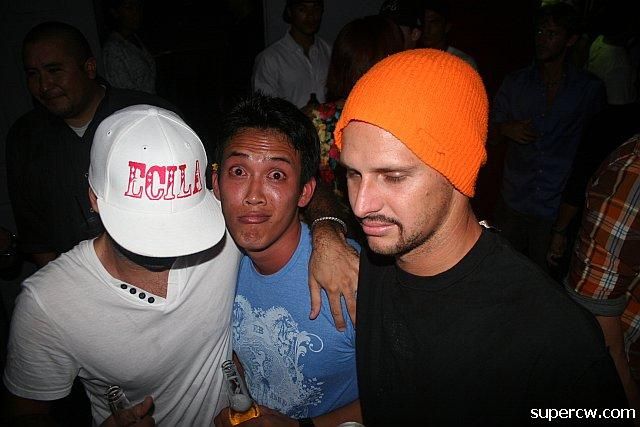 and eclia better friggin be finished soon. seriously guys.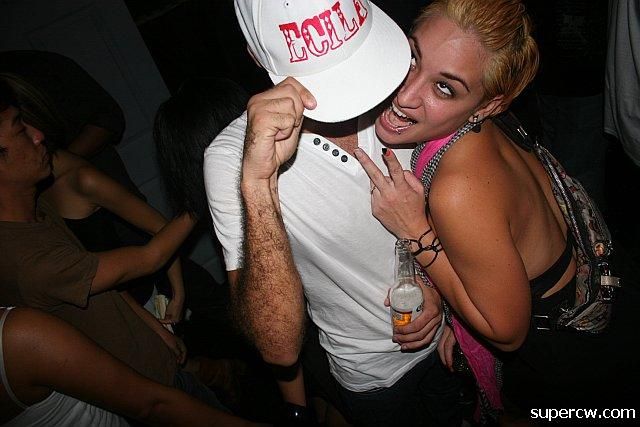 meanwhile, we just got lovelovelovelove for those dudes.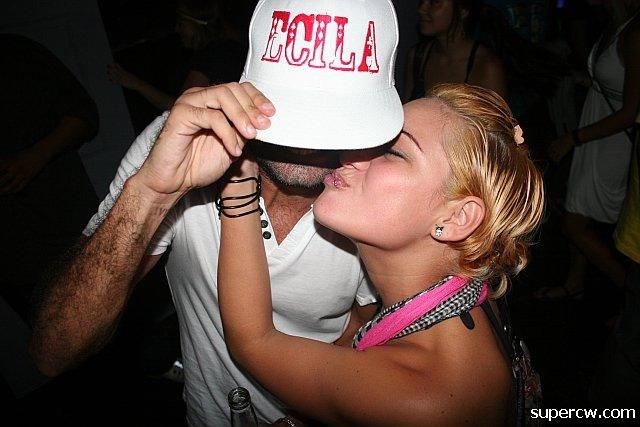 accidental closeup on red bull rob and becks.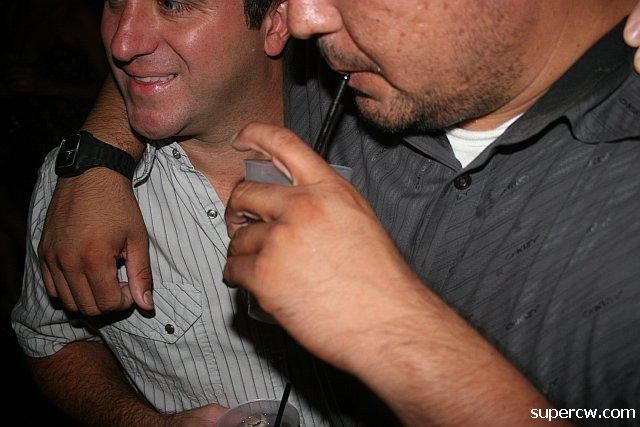 and alisa the hippest hipster fashionista there is…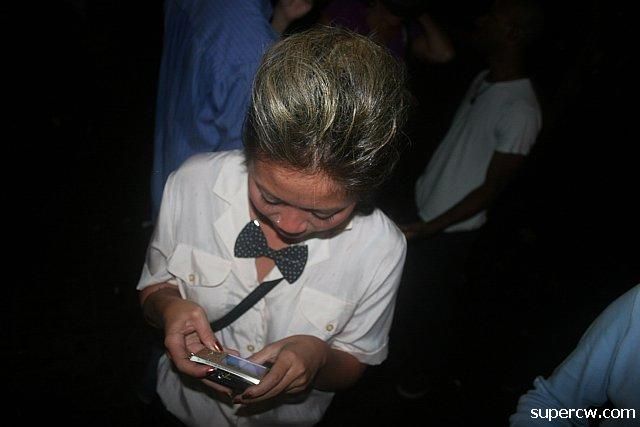 …see?
shane curtis face! awaaaawawawawaw. i wonder if you've seen the ADD commercial we both starred in? get your focus back….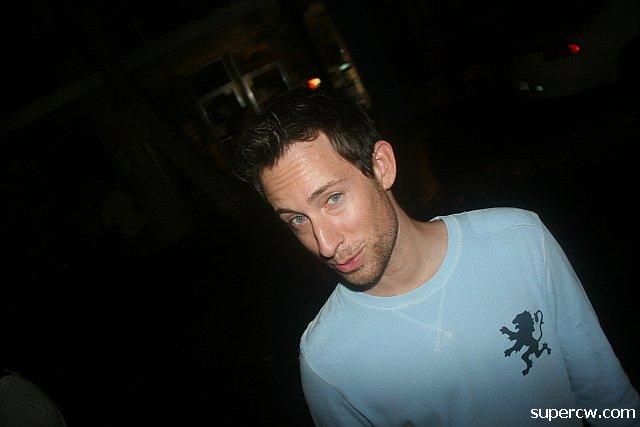 made my way to thirtyninehotel. i live there in case you didn't know. scored the best spot by gelareh and selena. and harvey playing amazing records. while lurking the hipsters at manifest and richard in his art studio. god first friday.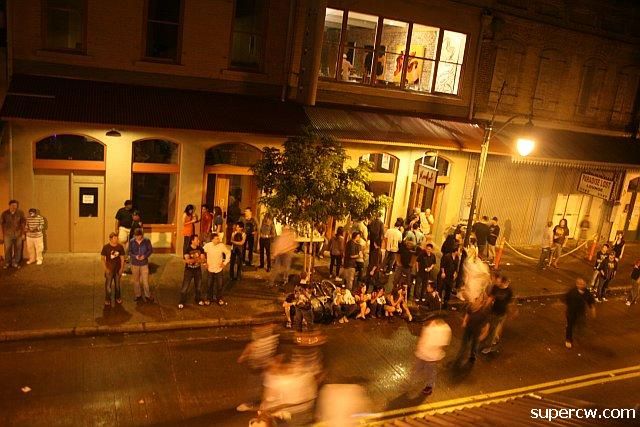 oh look! then i needed more rageface at soho.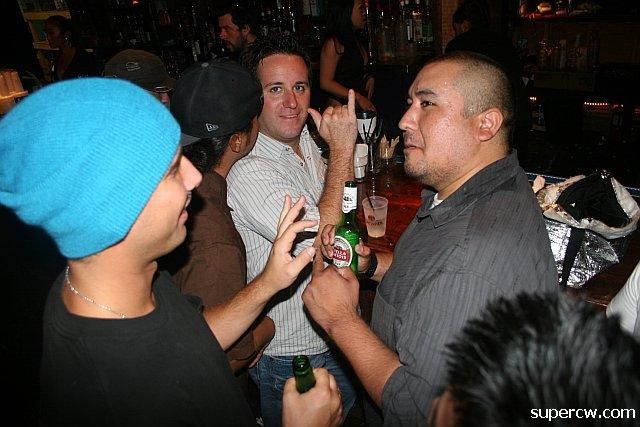 KABOEEEEEE. he's not out a whole lot so when you see him you gotta freak out.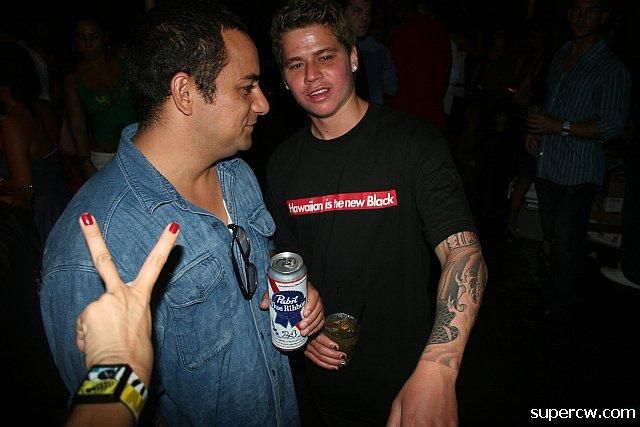 saw this guy.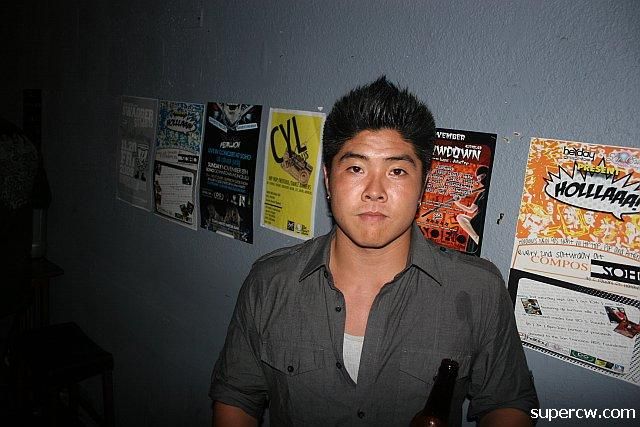 told him to SMILE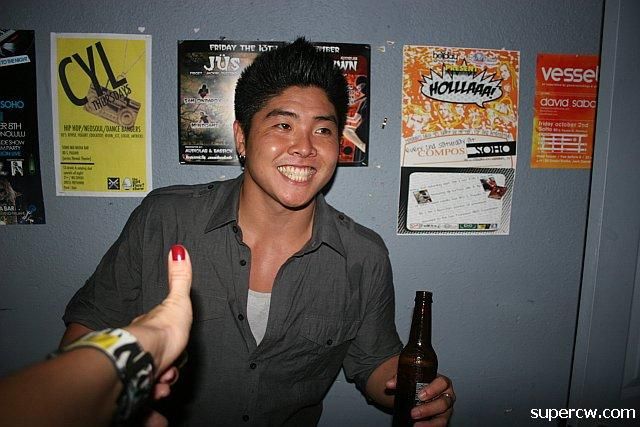 then he did EVEN BETTER. <3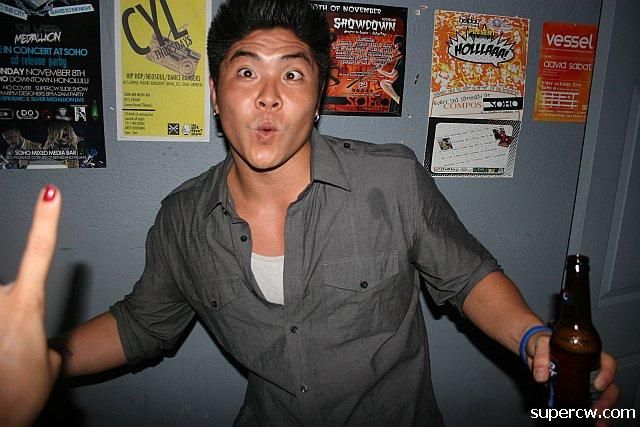 saw mars!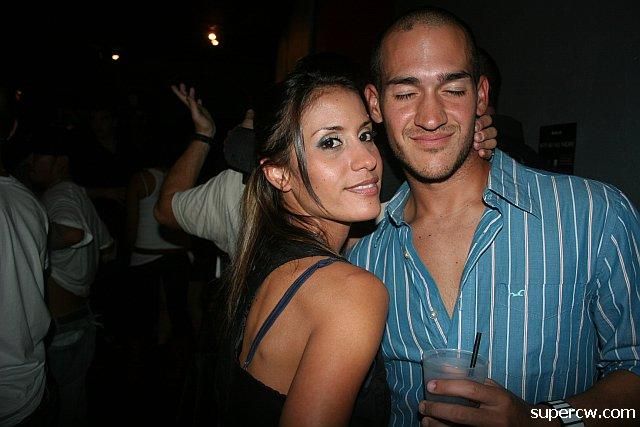 the death of me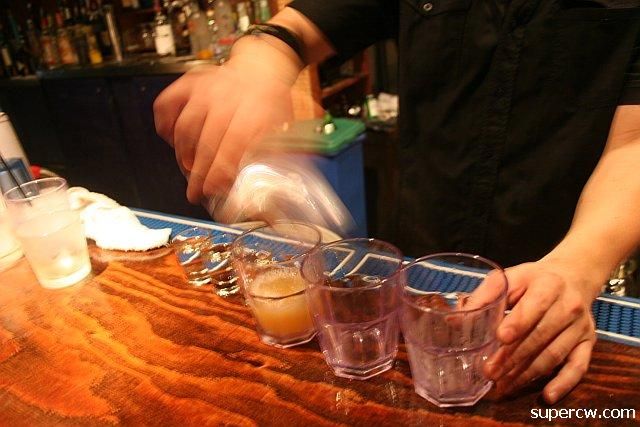 then all of a sudden i was at the hale aina awards?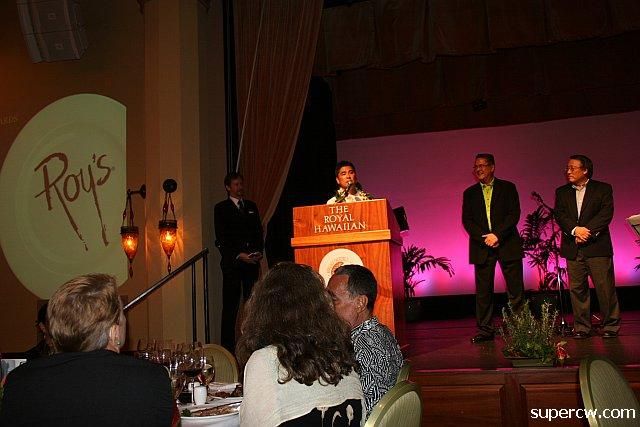 wait no. these must be out of order. this is saturday i think. YEP! still rolling with eskae. we had v lounge pizza for dinner. and at one point every SINGLE one of us in there was twittering about it. lovelovelove.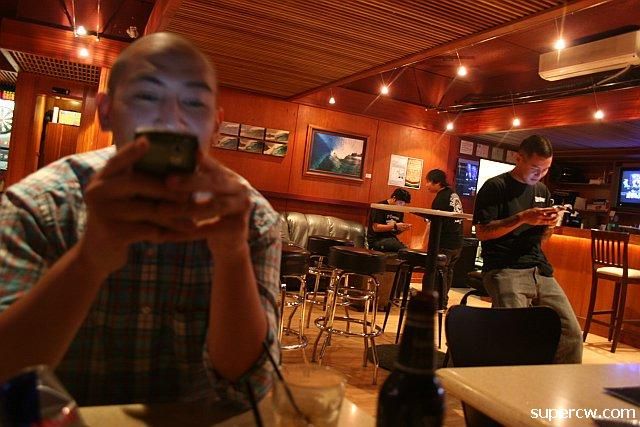 so this is on purpose? i thought it would have been a really cool joke is why….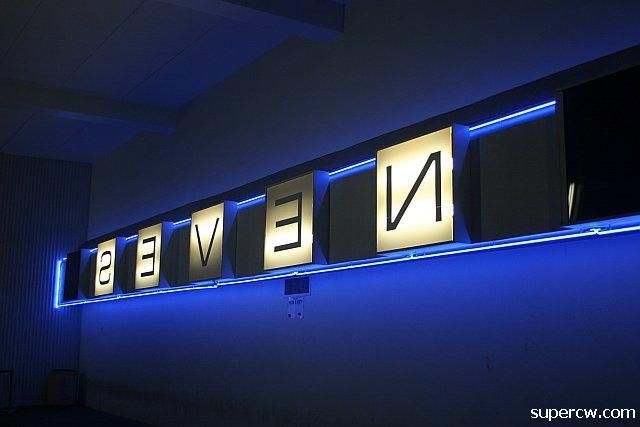 then i [hardcore] lurked clones of the queen. they are easily becoming one of my most favorite bands in honolulu too. you take ara's sultry vocals and add a computer genius and some old school rocky guitar and OH MAN what you get. it's just amazing. those of us here were lucky enough to hear their cover of the knife's cover of jose gonzales's heartbeats. that's like the universal everyone-in-the-world's favorite track too! just god, if you heard it. i was melting.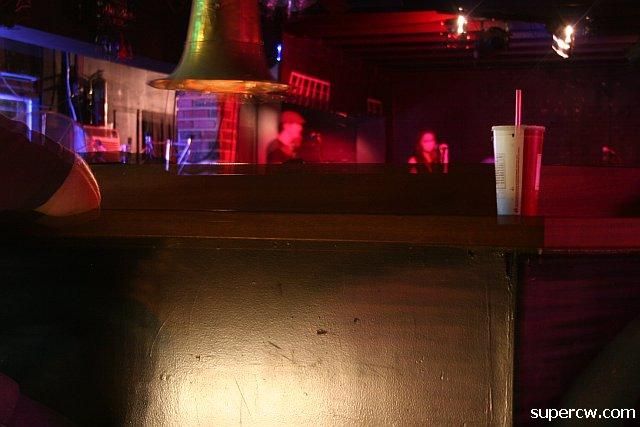 lancifer showed up after midnight and swallowed three pints of beer in 10 minutes. he rode his bike.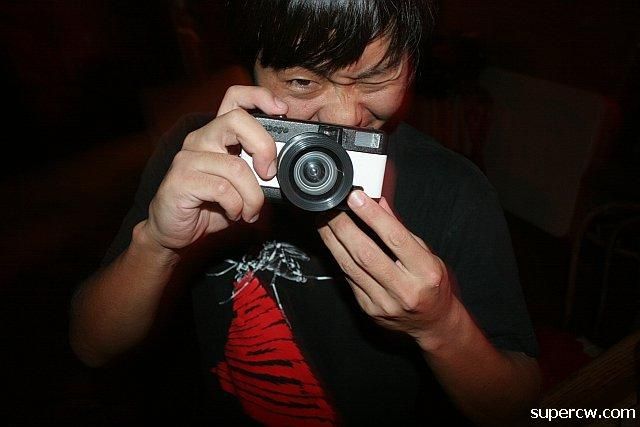 then GIRLFRIENDSSSSSSSSSSSSSSS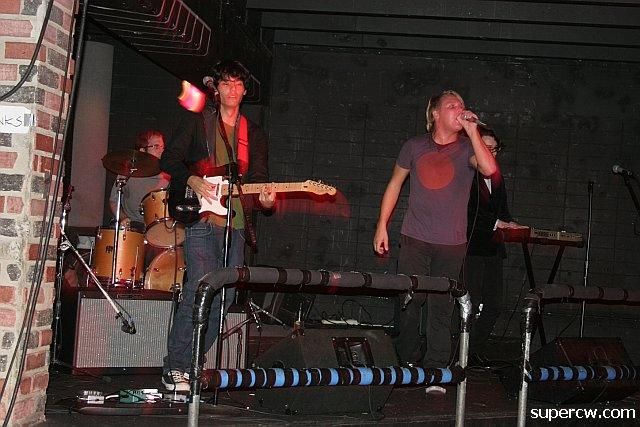 girlfriends + lancifer.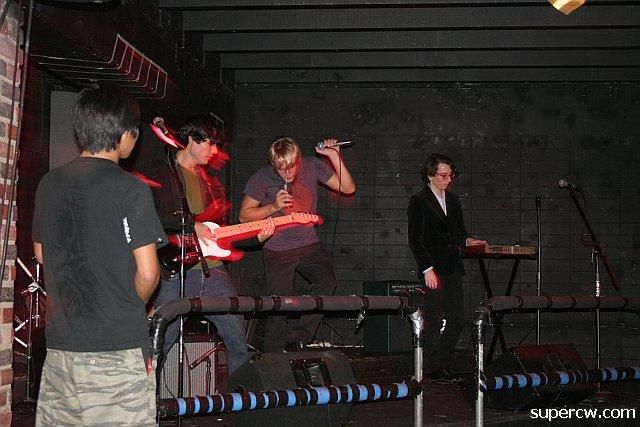 so THIS BAND. they've all been in like seven hundred different bands over the past few years. they have a lot of punk influence, but are way more in to the newer sound that's creeping up in every genre of music right now….. ELECTRO!! that's so my shit. seriously. all of you 80s babies this is where you and i disconnect, because this music is very much bringing me back to my wonder years. i'm feeling it in a BIG way. this band has that down but they also bring a crazyamazing performance with it. they are SO in to it. they will also be playing my birthday party december 18th. i want all of you to see this.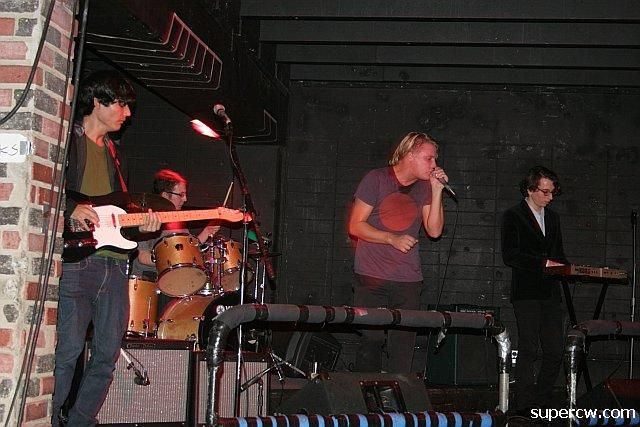 you're gonna love it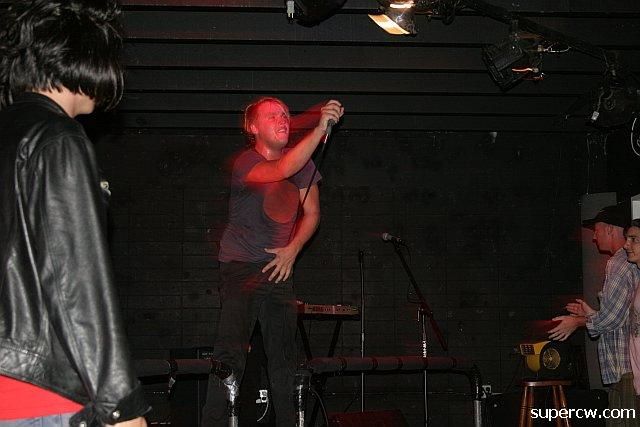 case in point? it was very late. the band right before them was from like australia and were really weird noise band that kind of emptied the place. then i was scared. i had no idea how Girlfriends were going to perform for, like, me and eskae and lance and 4 other people in the room. then they played. and EVERYONE appeared out of nowhere. you couldn't not dance. this is what they do.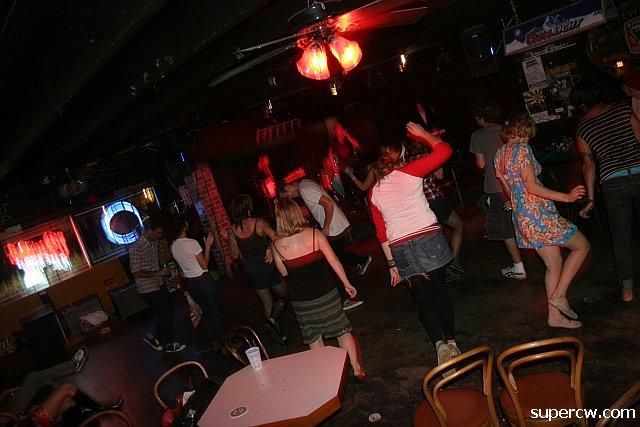 this is when eskae got his second wind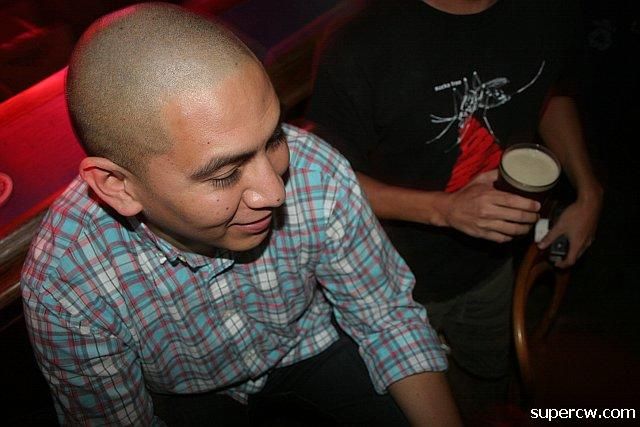 and we went to apartm3nt.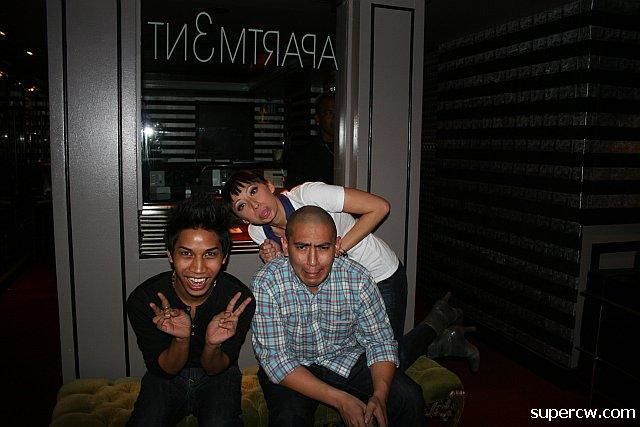 last time i'll be seeing this face working there. but hopefully now we get to kick it more.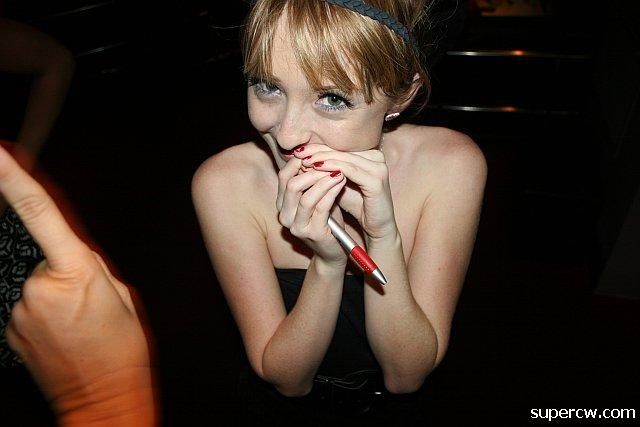 we got there SO late. still in time for faces tho: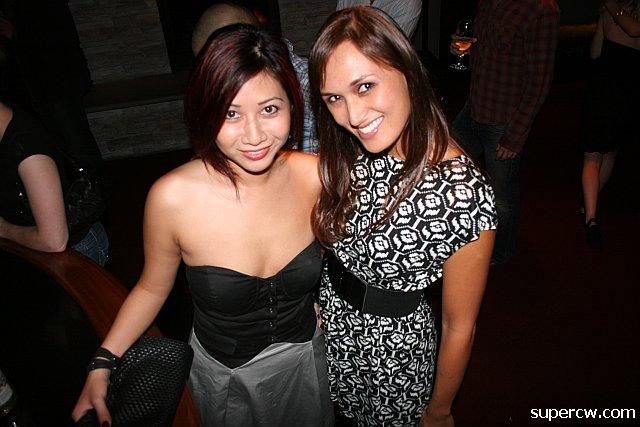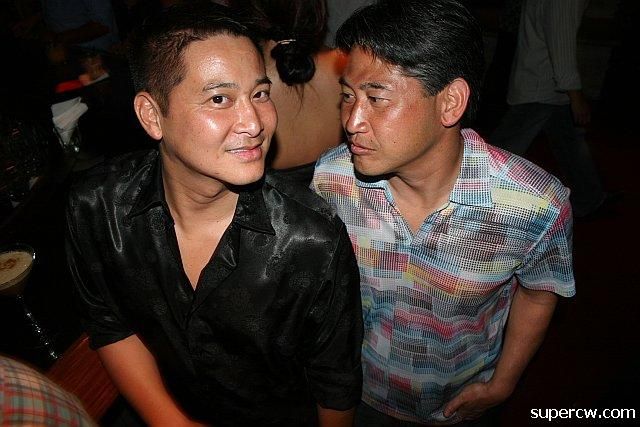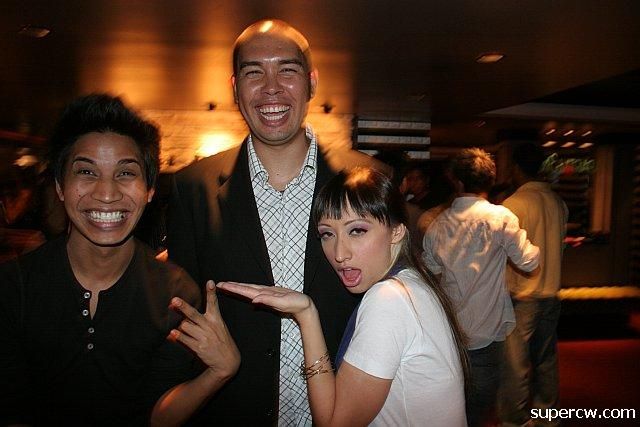 twitter break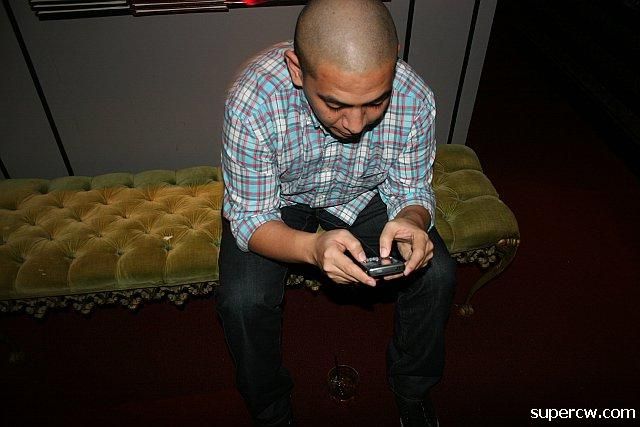 god thanks to Girlfriends rageassrage we even had a THIRD wind and would up back where we started. at V lounge to dieeeeeee. ( and say happy birthday to justin kamai)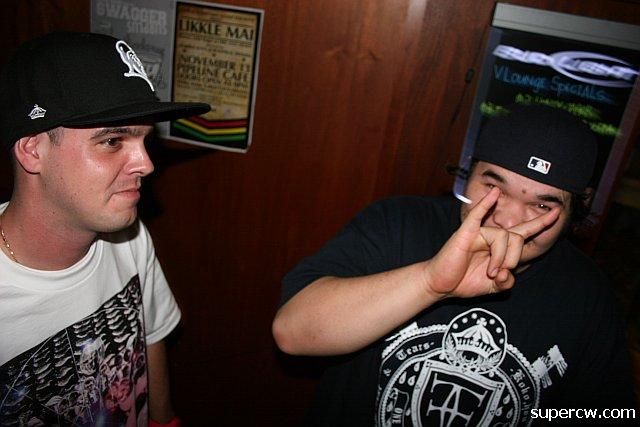 saw hipsterfashionista alisa there. wearing a skirt as a dress. and still looking amazing at 3:30am. cause she does stuff like that.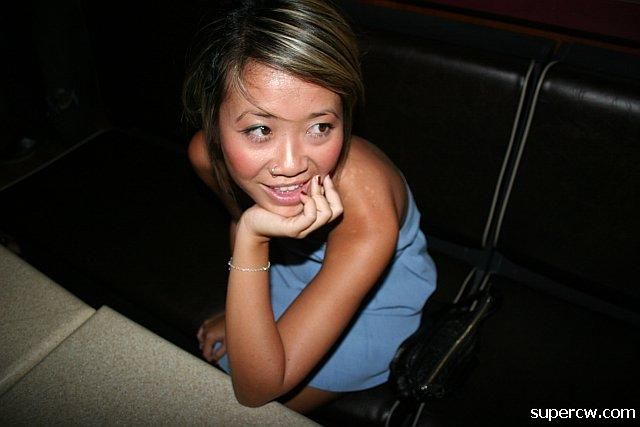 THEN all of a sudden i was at the hale aina awards.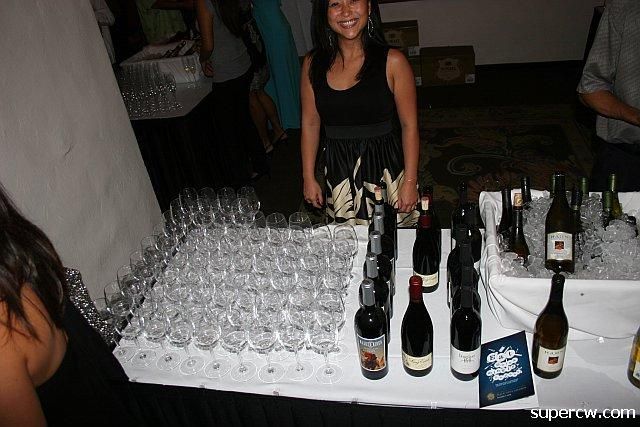 telling my big bosses all about my awesome weekend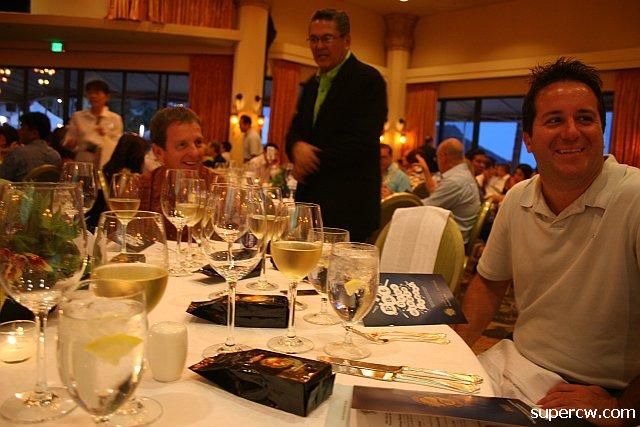 and saying congrats to the KCC culinary school for winning like the world series of culinary arts gold which really should make all of us proud.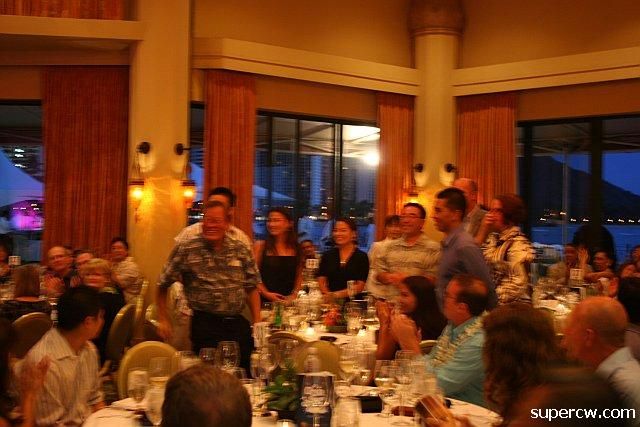 shannasupermodel and moka got to come in and eat with us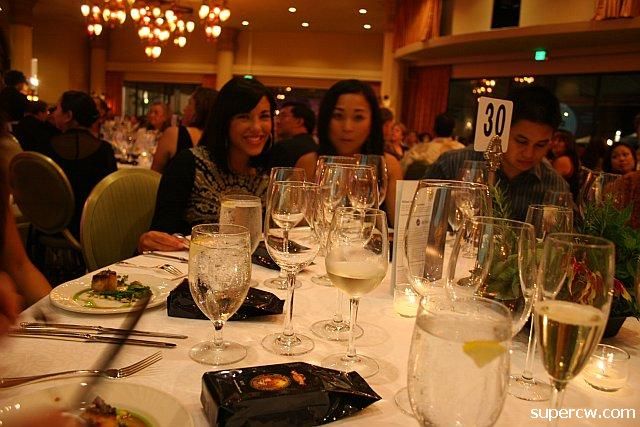 this was made by Merriman's and paired with a lovely argentina red. Septima Malbec. you gotta try it next time you go for cab. argentina wine is so hot right now.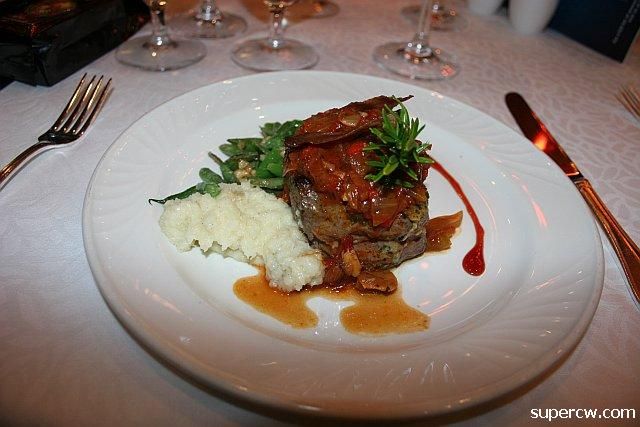 THEN prez gave Roy Yamaguchi a bottle of armand de brignac (the ace of spades!). congrats on restaurant of the year at the hale aina's, man. first time i have seen someone other than alan wong take this.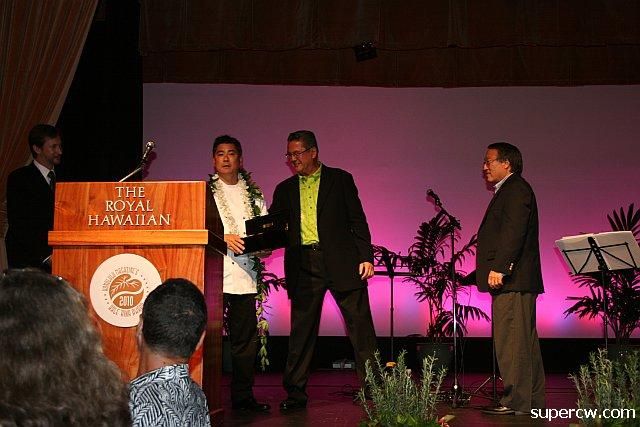 i'm done.
don't forget to save december 18th for me. i'll have a red carpet for my fancy friends. and 3 amazing bands for my dancie friends. a fashion show for my guy friends. lots of art for my ADD friends. DJ NICKY SAVAGE from los angeles for my music snob friends. and ESKAE from nocturnal sound krew for ME. he's actually making a mix of all my favorite songs for my birthday, and I don't know if you realize JUST how good my taste in music is. oh, and there's the photos i'll be showing all night. my favorites from this whole year. that alone should be reason enough for you to come. i mean hell, look how much we've all been through.
you guys. i'm so excited.