yikes just let this one load. it's a doozy. there was just too much. it's too much. you guys are TOO MUCH….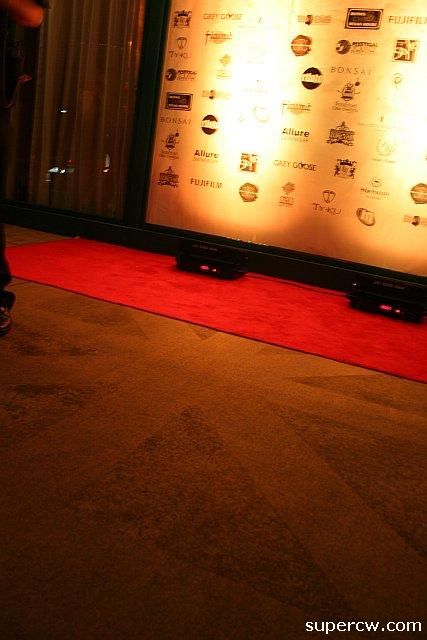 first i got lurked. the lurker got lurked. this was at chai's for his 20th anniversary. hi Eugene!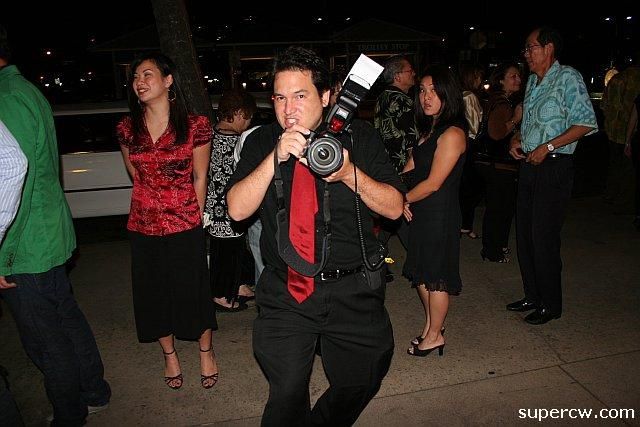 it was funny rolling up to all the nightlife high rollers standing in a line. there was masses of confusion from people who are *not* used to doing that. non-line line.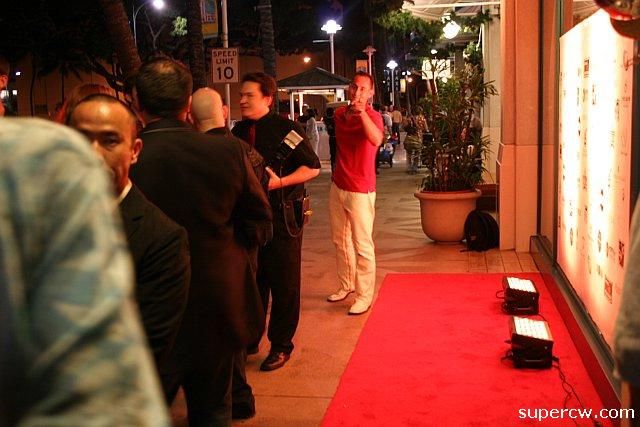 there were some andy samburgs greeting us right as we walked in and giving us goodie bags and drink tickets. hi chris!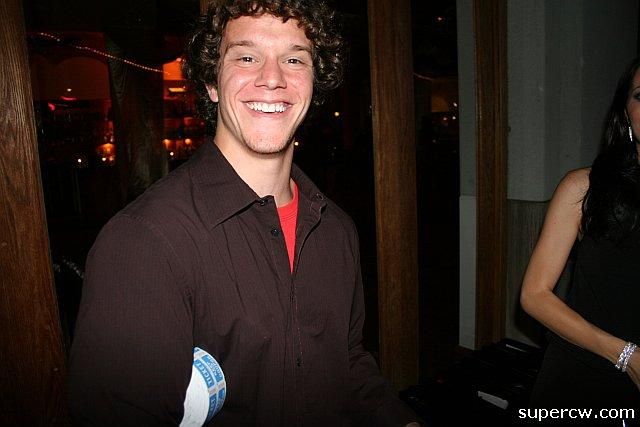 lots of nice people dressed up nice. nice chai's.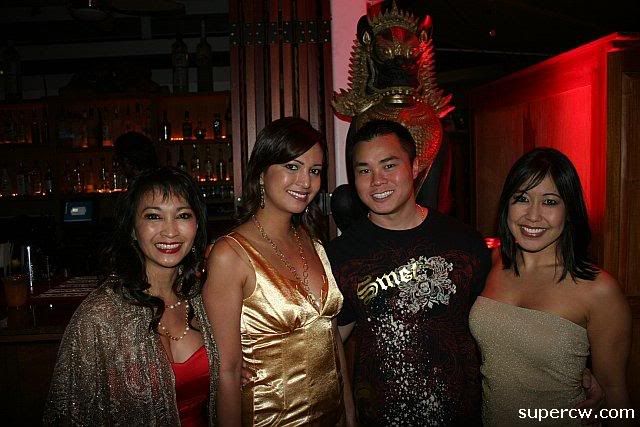 my ty ku cousins were in the house. those guys are so pro. did you try it?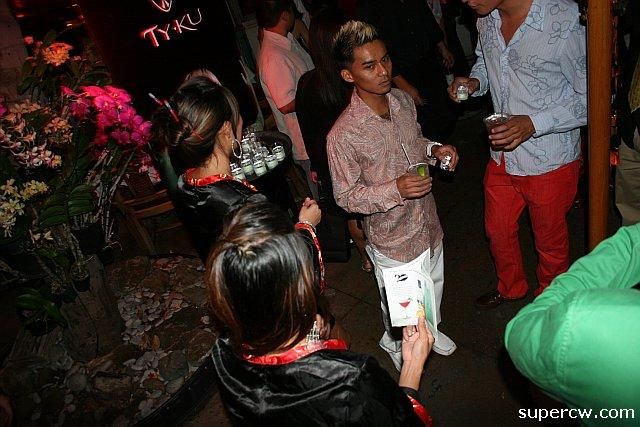 nina got me one. it was ty ku with grey goose pear and soda. just oh my god!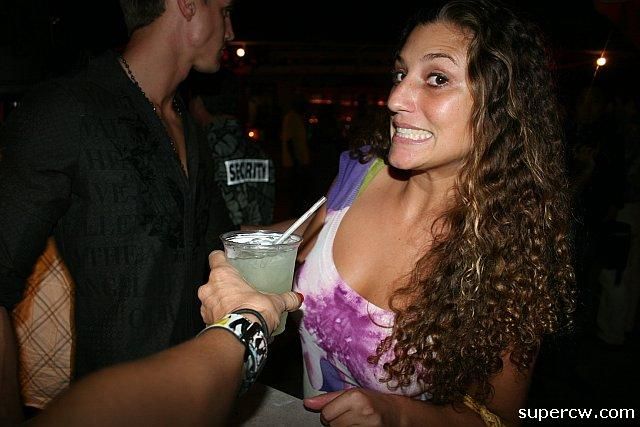 jessica i love your FACE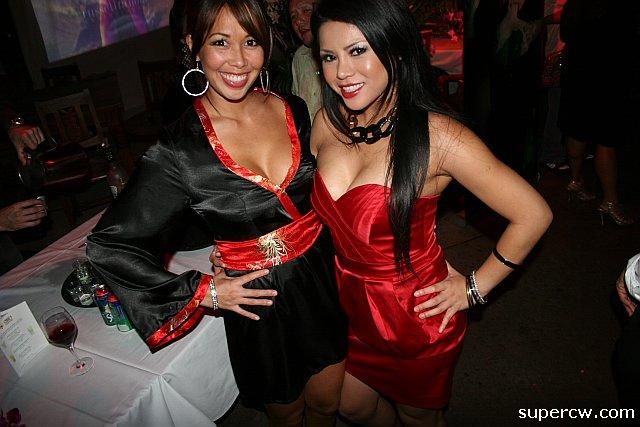 haha rachel and mike pooley from painted highways. he had mentioned to me that he would be there, i had completely forgot that he worked at mountain apple company. now i remember duhhhh. he came with his old pal robert cazimero…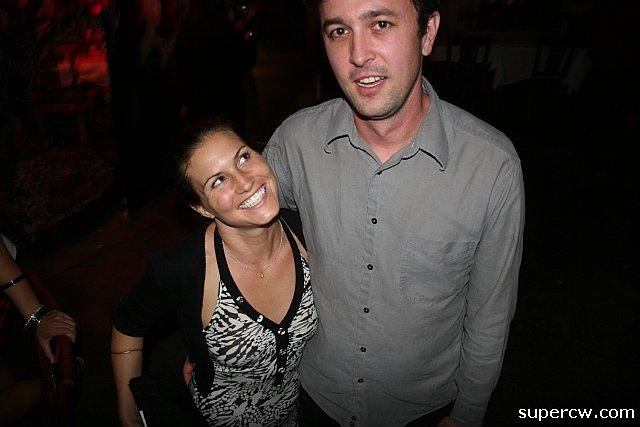 who of course totally stole the show at the thing. once he came over and said hellos i was over it. i knew the night wouldn't get any better than this.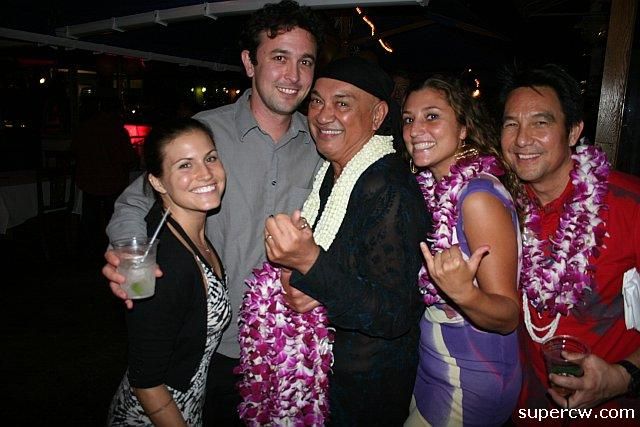 oh yeah, to the other people that saw me friday night. this is where i got those lei.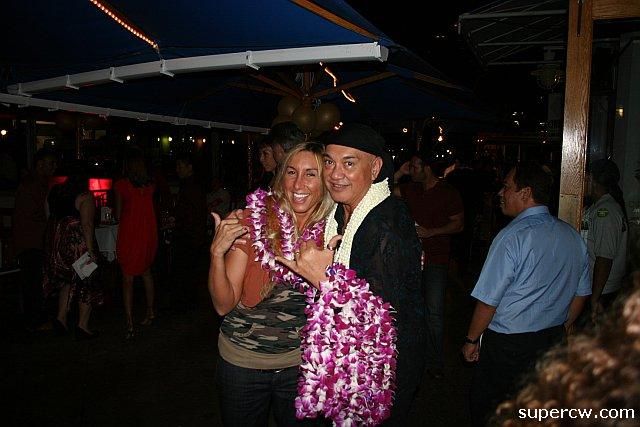 YEAH DANNY! happy anniversary over at pearl. every guy that i would ever consider marriage with in hawaii, i've met there. i'm heading over after i finish this, actually.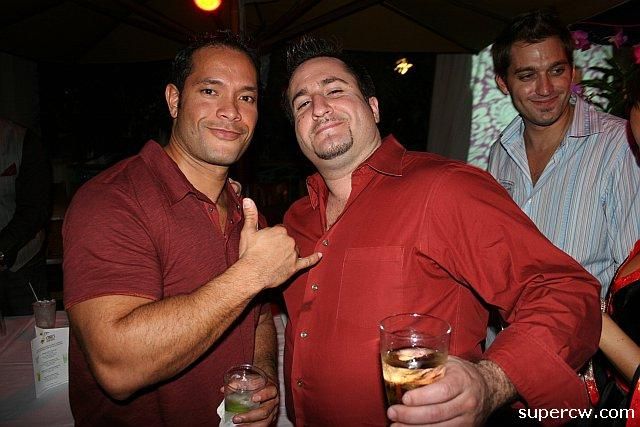 after i drool over my grey goose girls a little, that is…… hi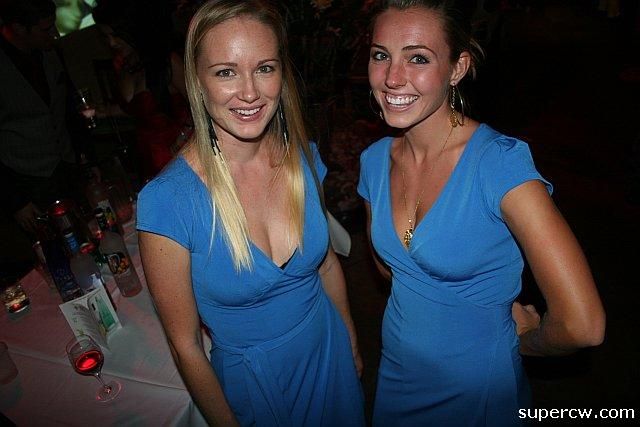 happy anniversary chai! i caught him a few times, it was hard to tell him and russell tanoue apart there for a minute when they both had on all their lei.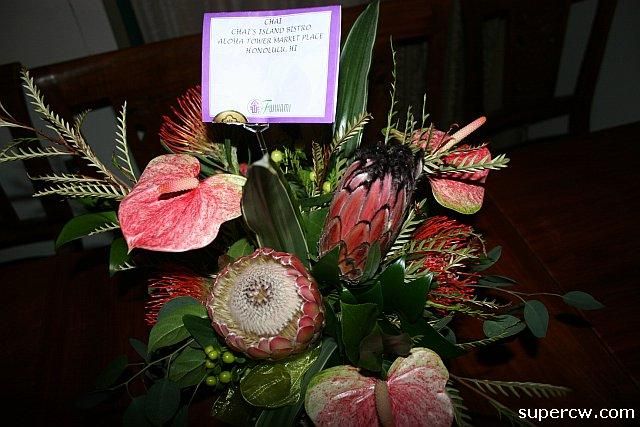 it got crowded. we dug out.
to ANNA BANANAS! they were doing a bubble thing in there to dubkonscious and go jimmy go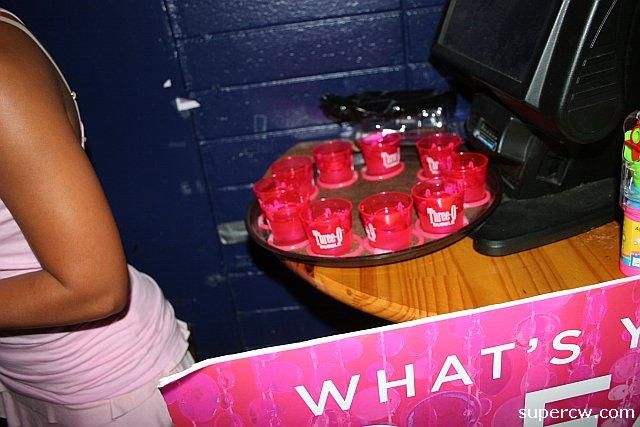 i love them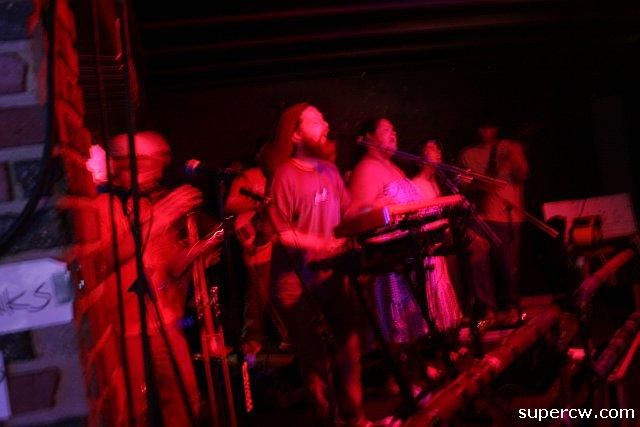 we stole one of the bubble laser guns. they are kind of ridiculously  fun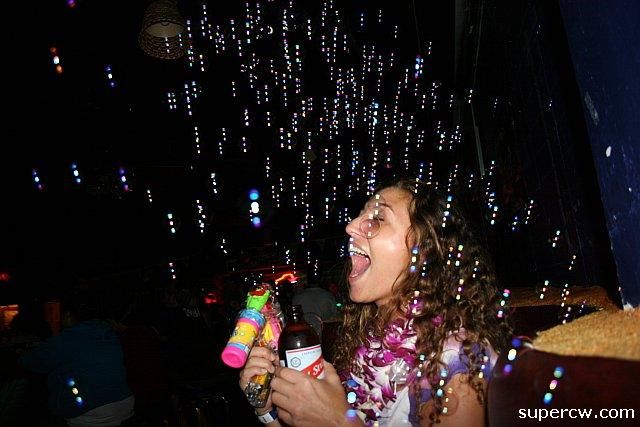 saw kahunahana. he gave me a go jimmy go cd. so raddd.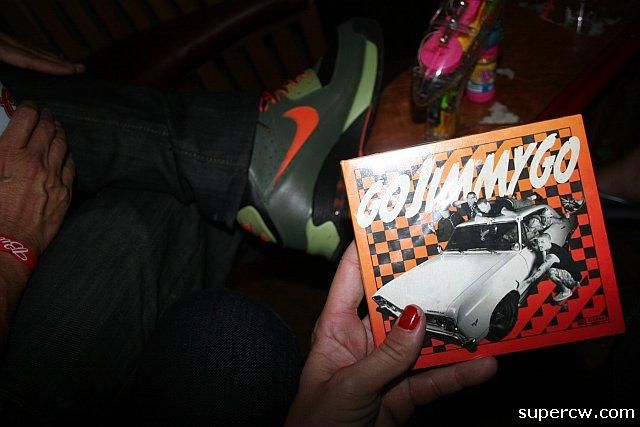 i have about a million before and after pictures of everything in town. with and without bubbles. this is already a long entry, so you are spared. except one after shot. anna's. after bubbles.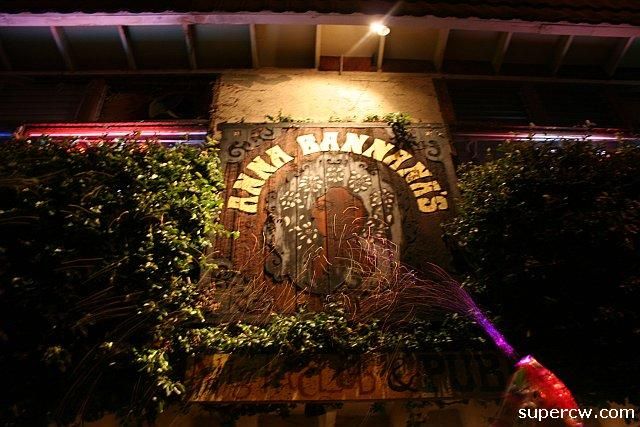 meanwhile, we kept making rounds. with the bubbles. it was, as they say, a hit.
instant fun in the club
unless your name is blaise sato. who apparently needs more stimulation to smile.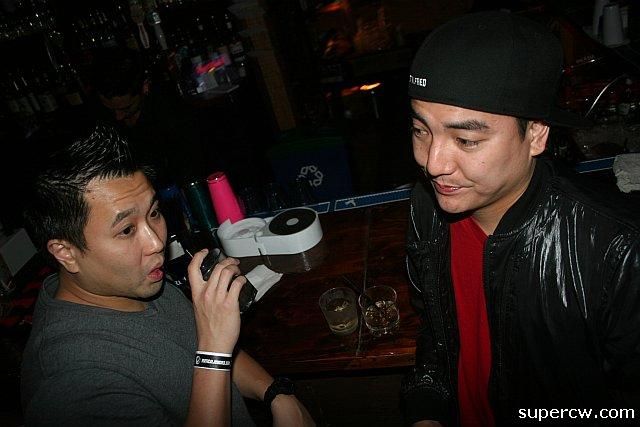 saw katrina crushyourcutseyface.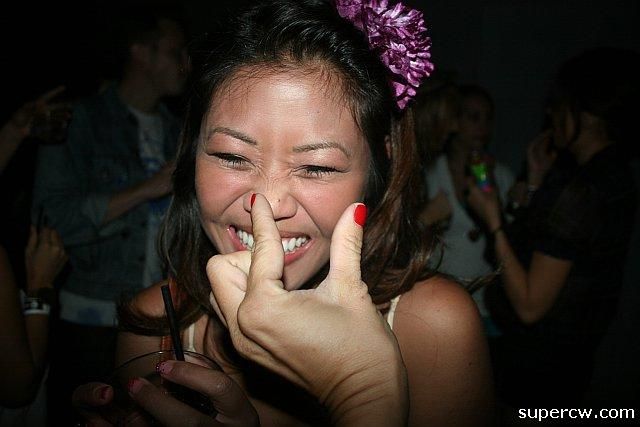 oh god. i wasn't driving tonight. sorry eskae…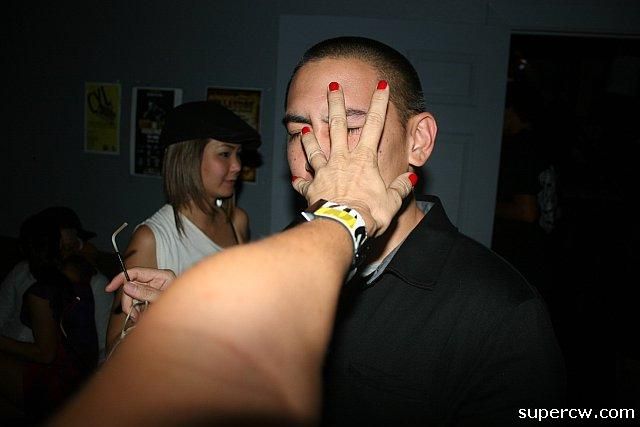 haha neither was daniel it seems. HEY LINA! i think we're neighbors now.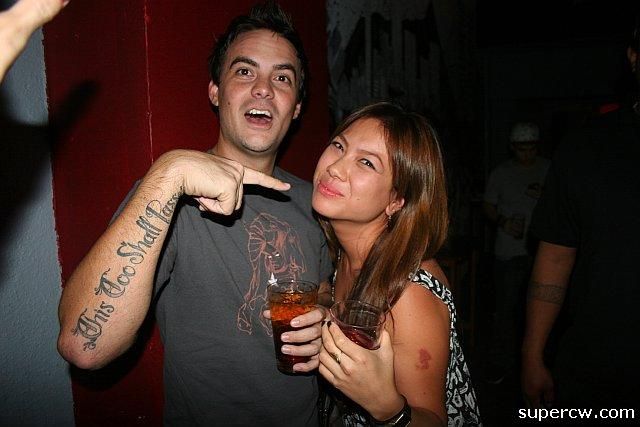 aloha stadium was at flossdradamus. mildly interested in the bubble laser gun.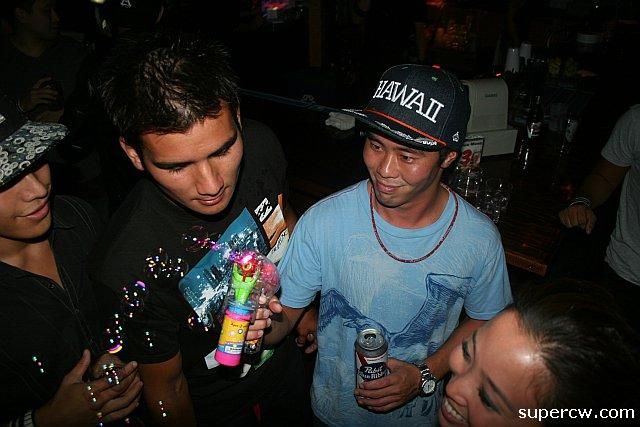 then we danced. hi! that's where my lei went.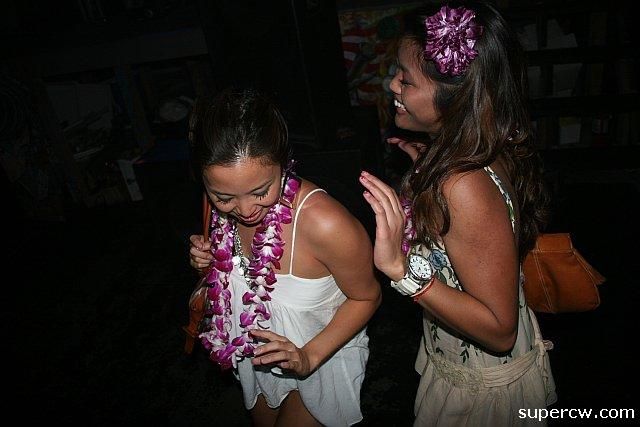 did i say dance? i meant RAGED.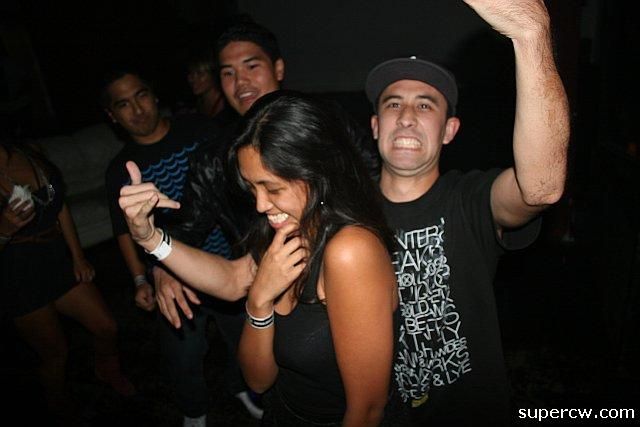 and nocturnal sound krew was like "daaaaaammm"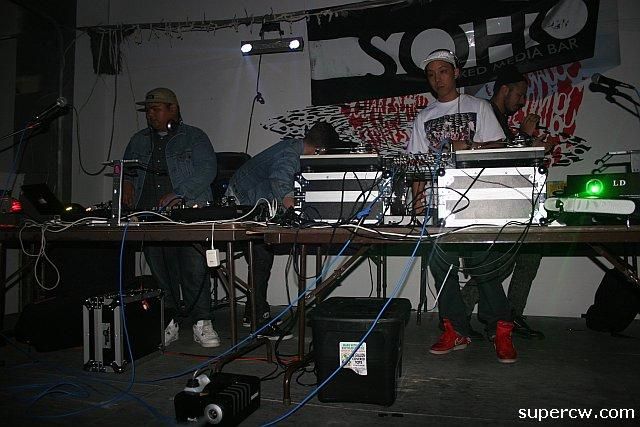 then flossdradamus. floss 1.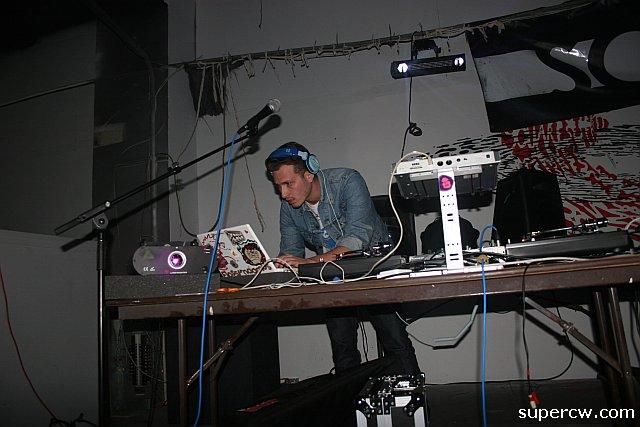 floss 2.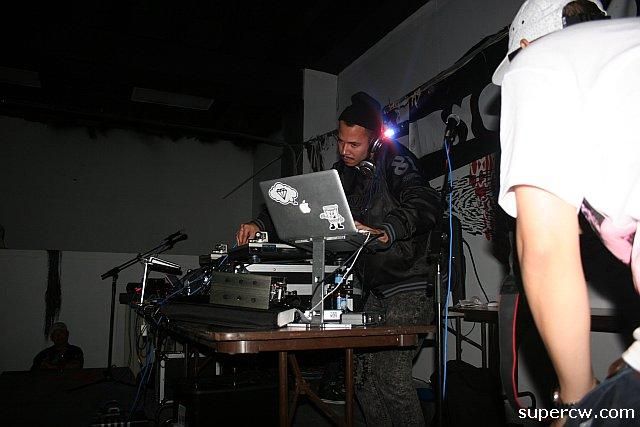 then i don't know what happened.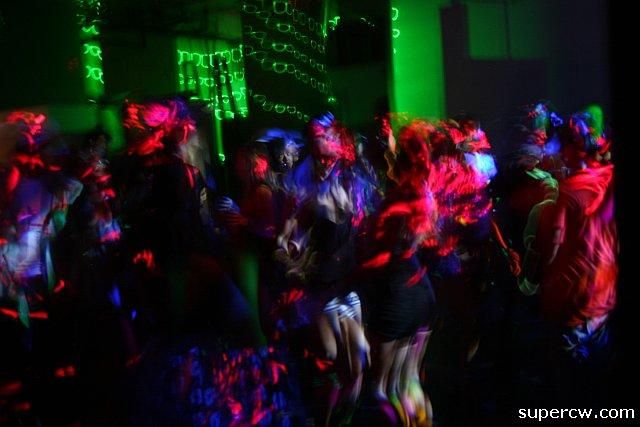 good thing i have pics. THIS HAPPENED: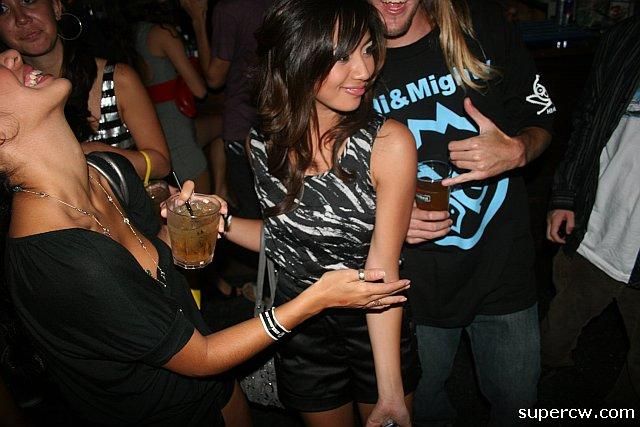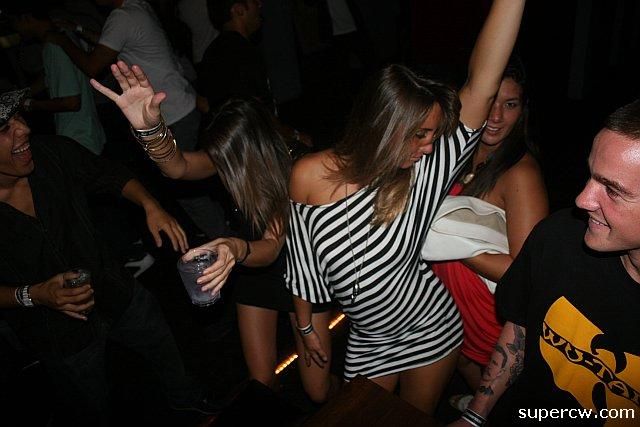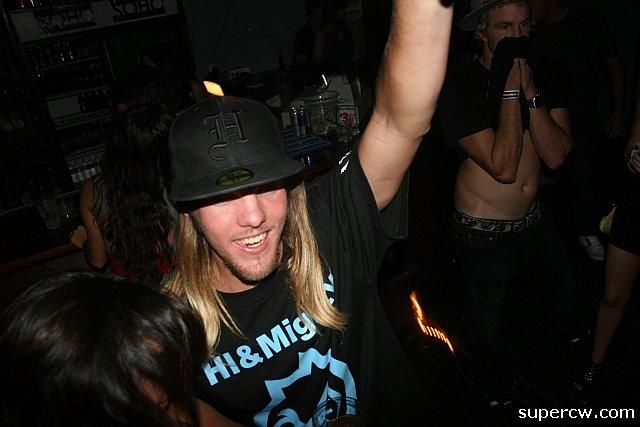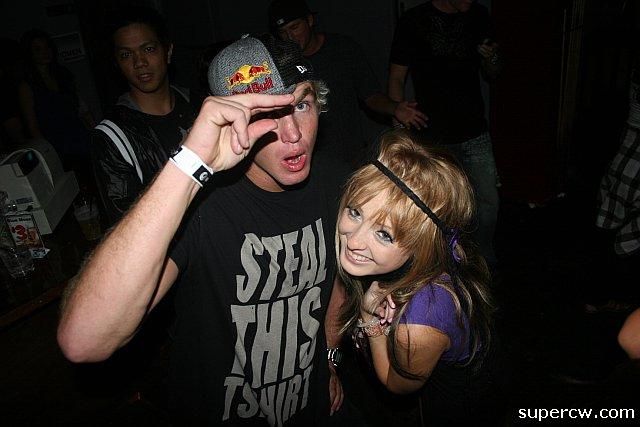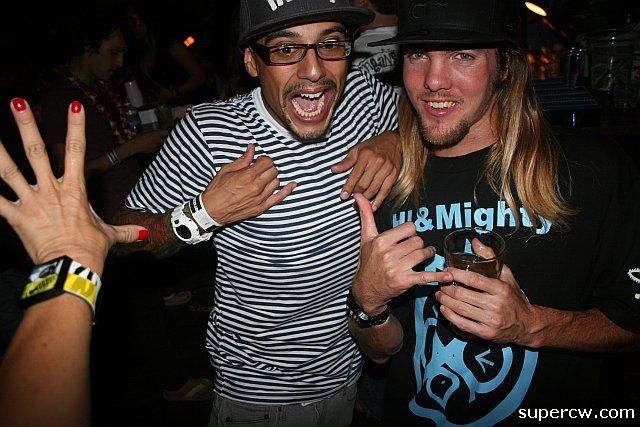 ps: that's kristen telling jamie o'brien about my birthday party december 18th. hopefully.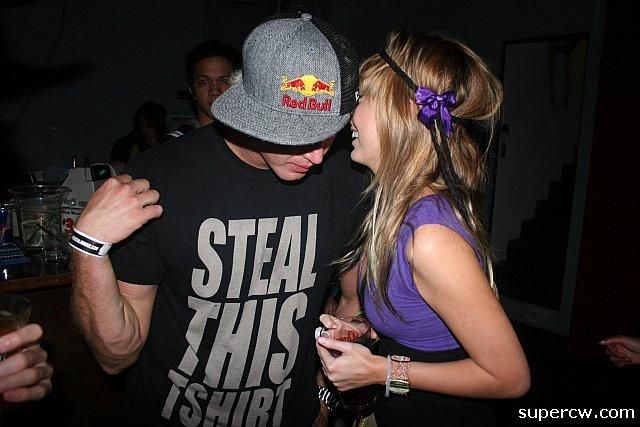 then aloha stadium was like "THIS beeeaaaaaach"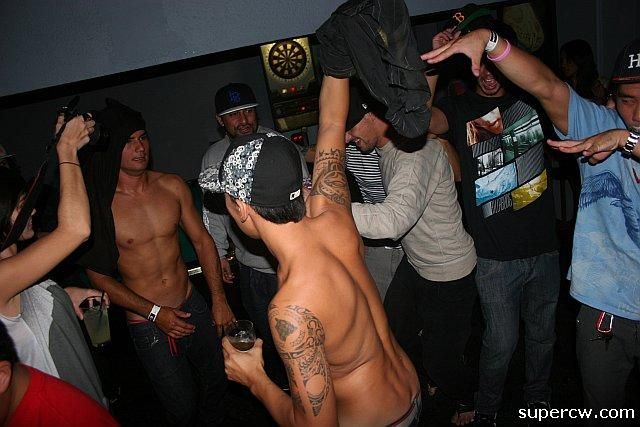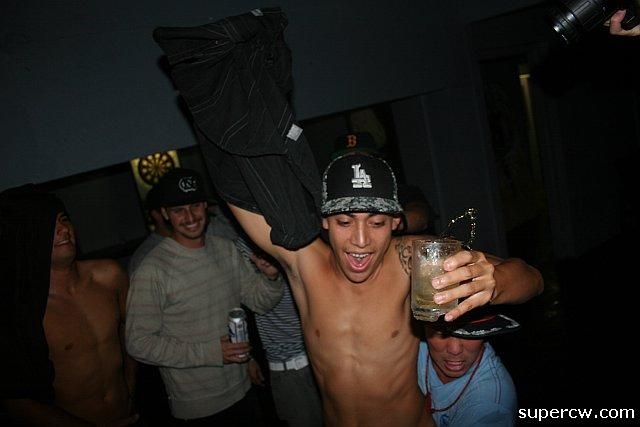 and kaboe was like "NO more shots on supercw.com please"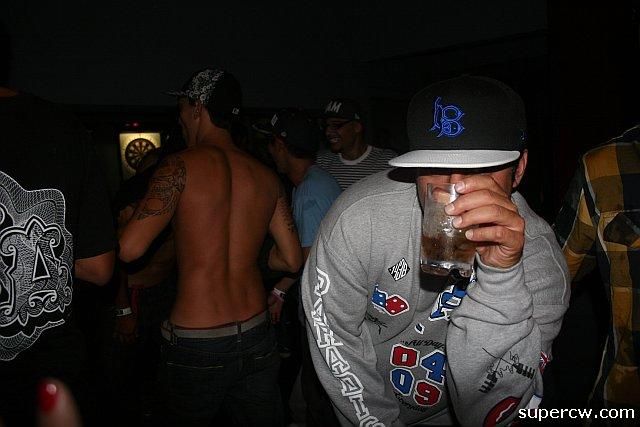 "but you can get my hat if you want"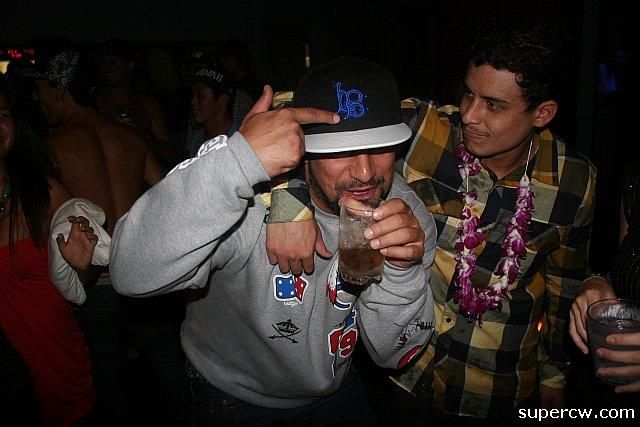 then the boys were like "hey don't forget we got the VIP guys…"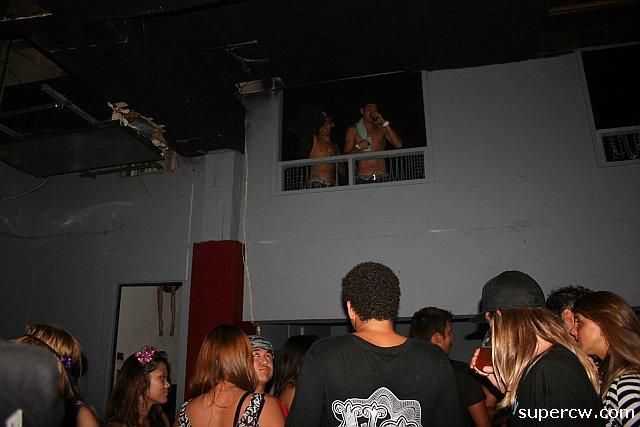 and becker was like "i wish i could go up there"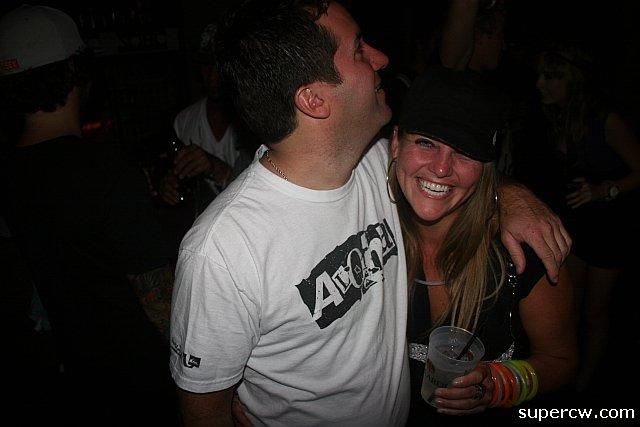 and then koa was like "come on becks! i'll pull you up"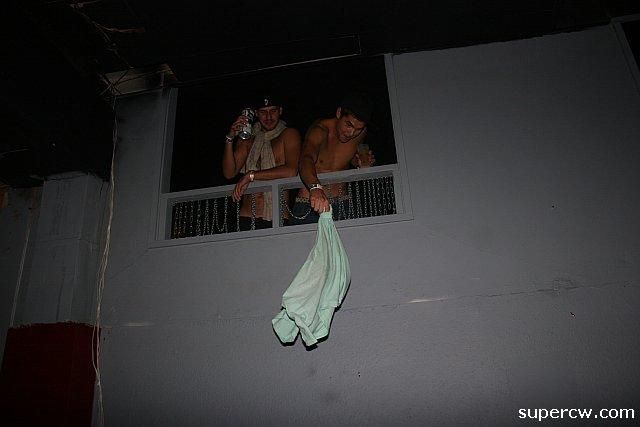 and kama was like "aaaaaaaaaaaa"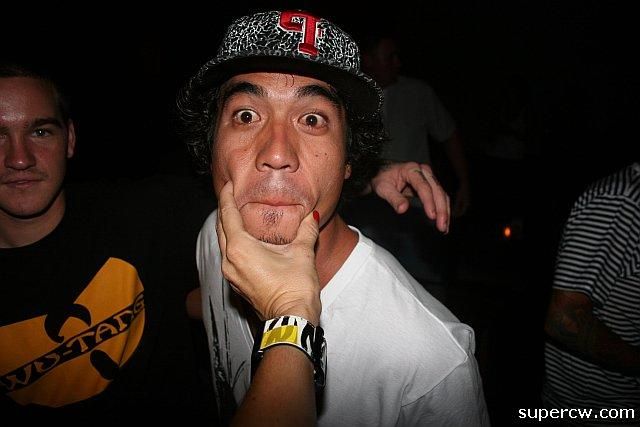 and bobby filipino was like "blogblgoblogblogblog"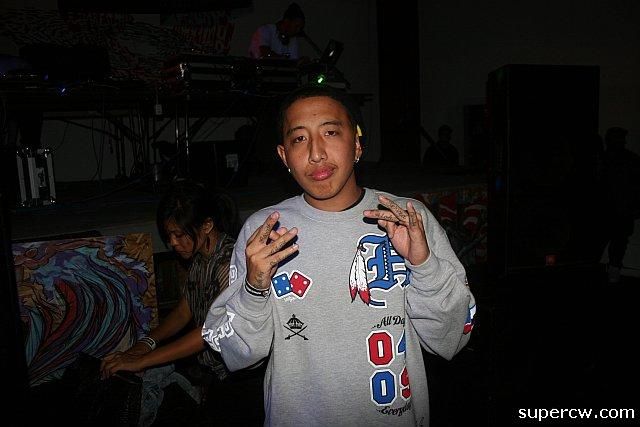 and i was like "travis you are SO fcked. you are so fcking fcked. here, have a lei"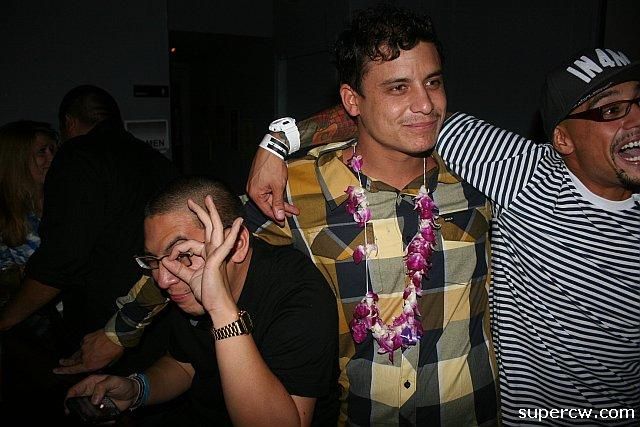 and tracy was like "are you guys KIDDING me? this is like the easiest night to get pictures everrr"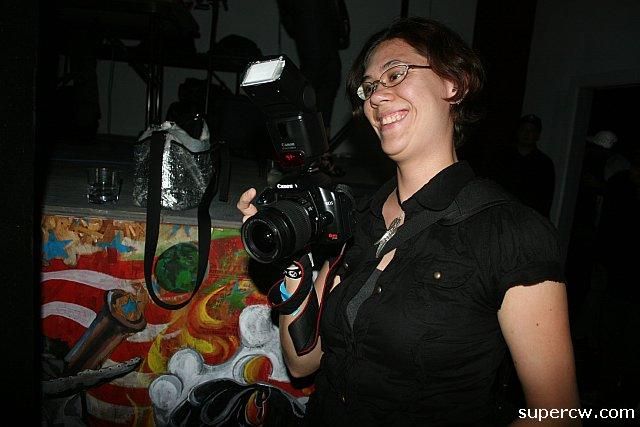 and then ian kai was like "DUAAAAAAAHHHHRAGERAGERAGERAGE"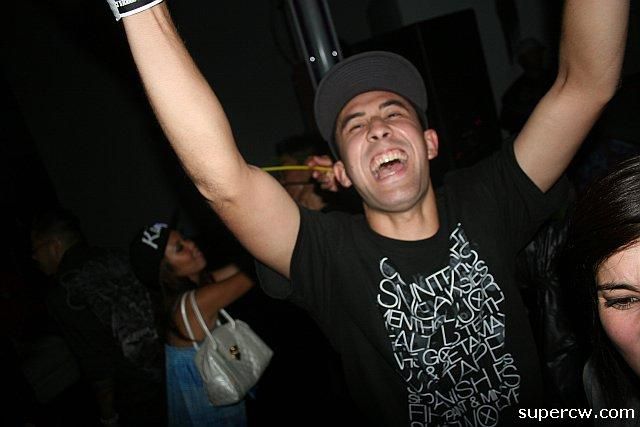 then cheyanna was like "you better spell my name right or i'll tag pics of you all over fb"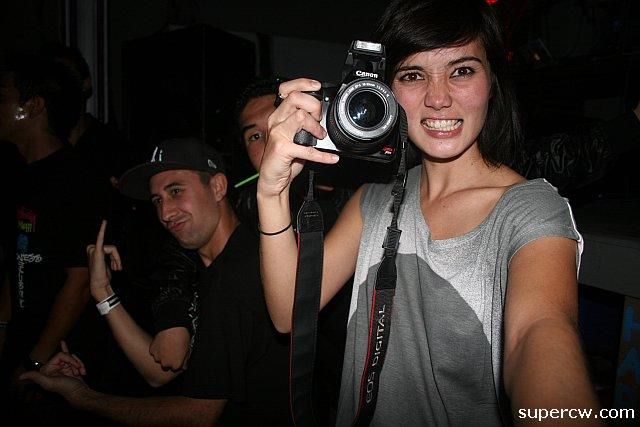 and then floss 2 was like "…….woah. hawaii don't fck around."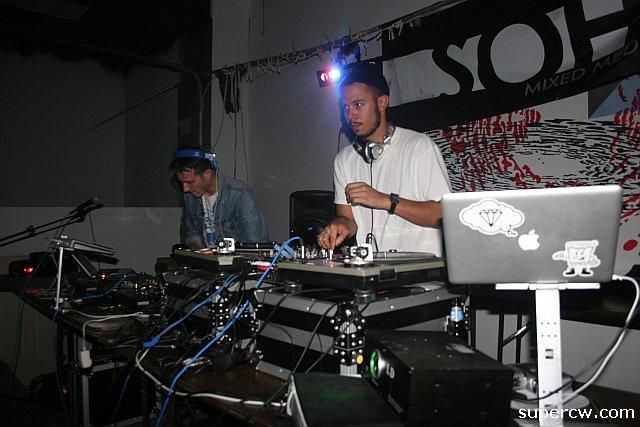 then we all were like "AASJDSF:KLJDF:LKJDSFJDSFKDJ"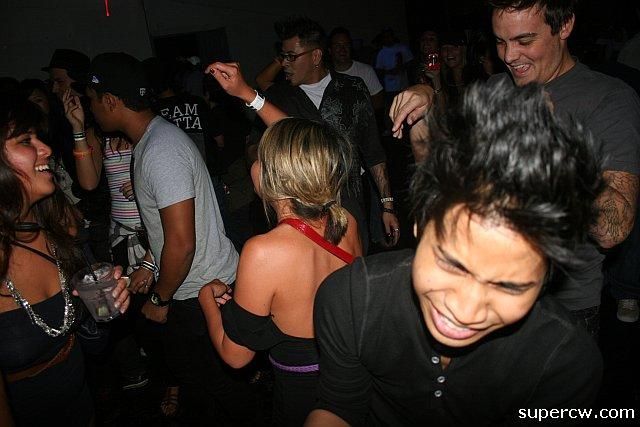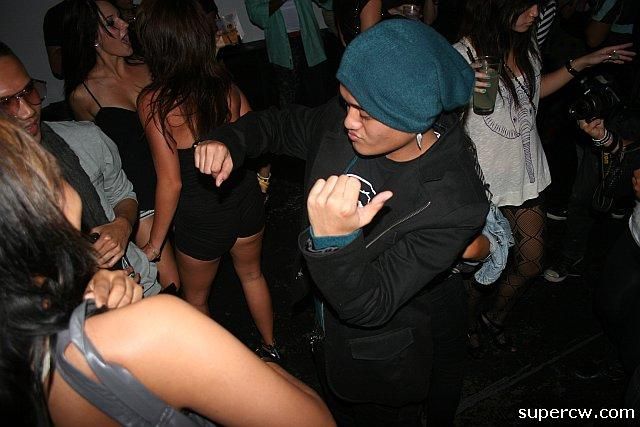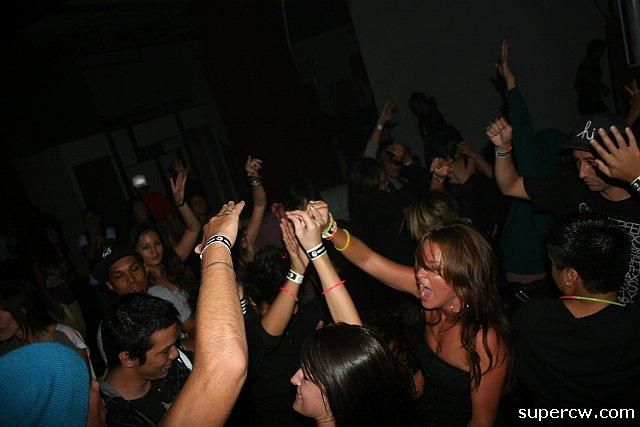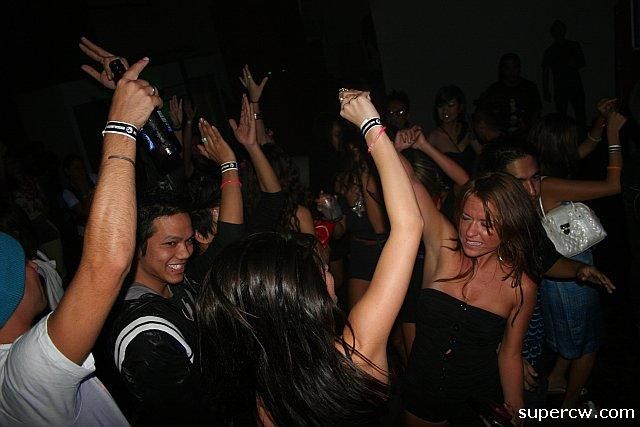 at least, that's what i THINK happened. from looking at my photos. this is just about all i remember: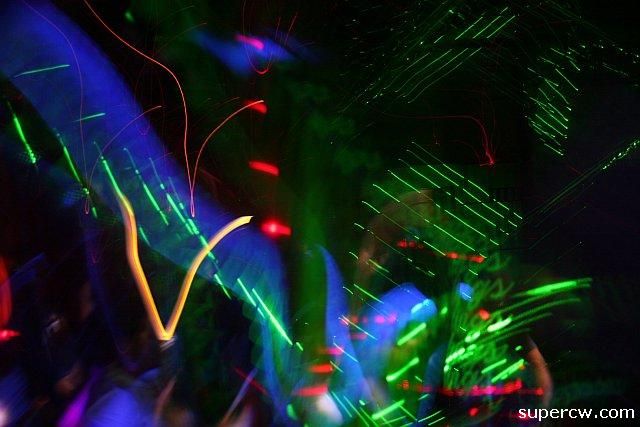 OH! and this. daniel did it. he loves to build things that he can just ruin.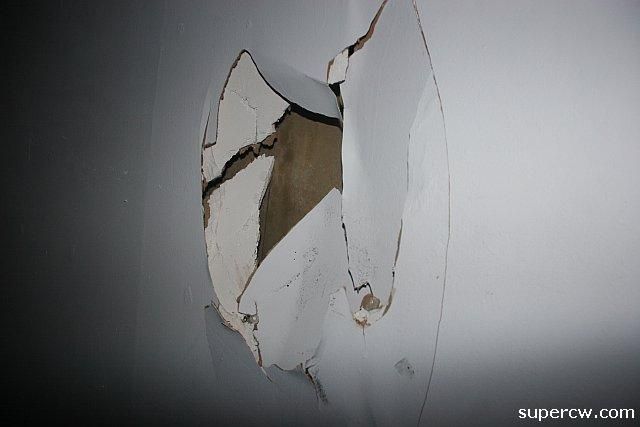 meanwhile in the normal room. lots of arty hats.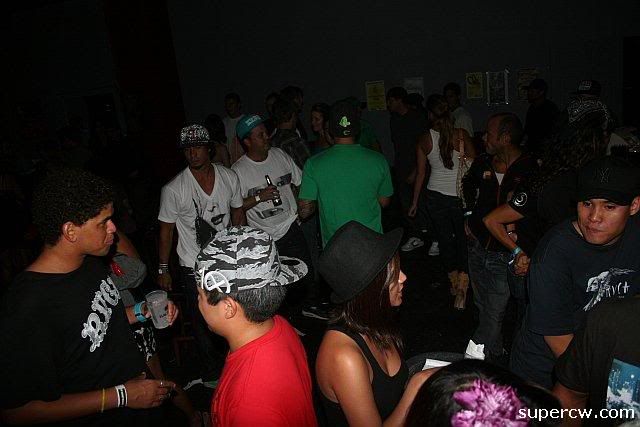 and BOBBY BONESSSS is back! so good to see your faacce homey.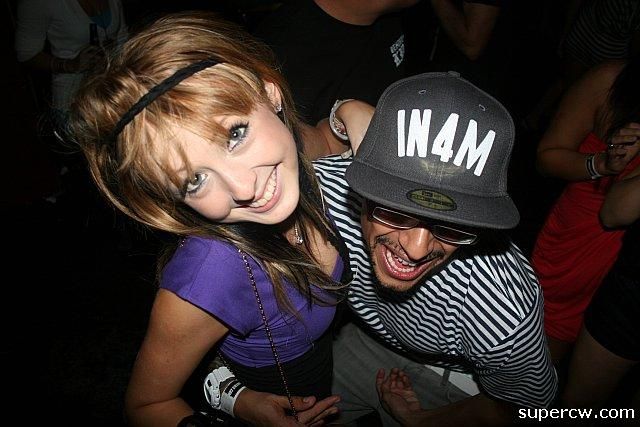 then i was bugging everyone at v lounge.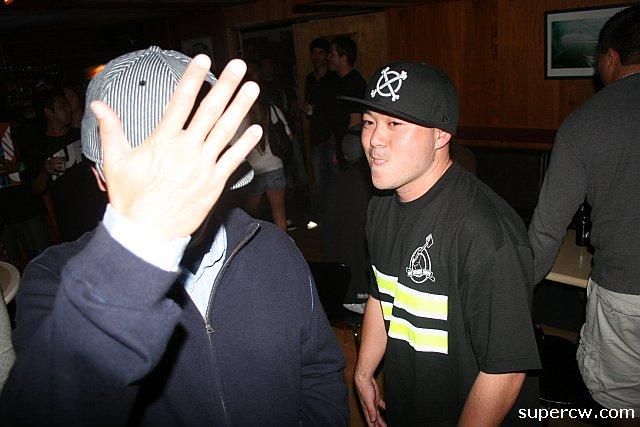 and floss 2 was about to play more songs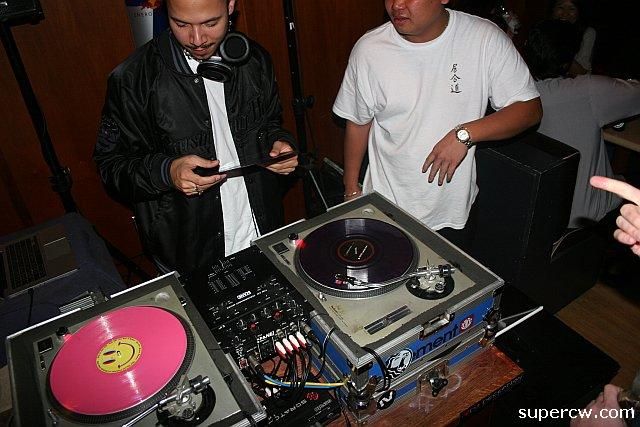 and it was ELLA'S BIRTHDAY!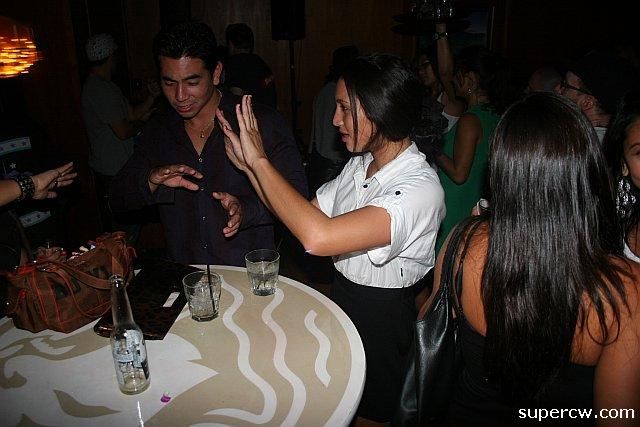 and chris who is your FRIEND?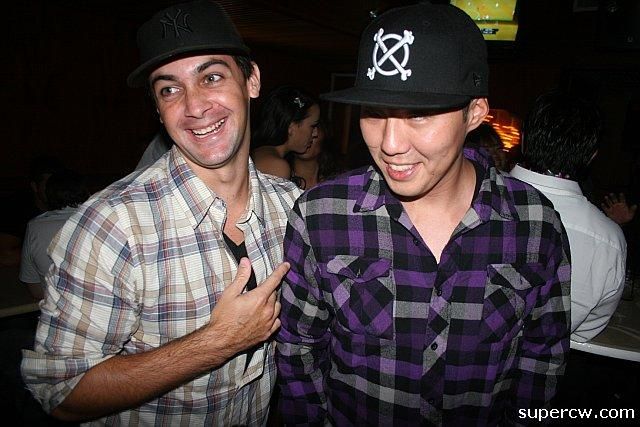 it was a fun night at v lounge to say the least.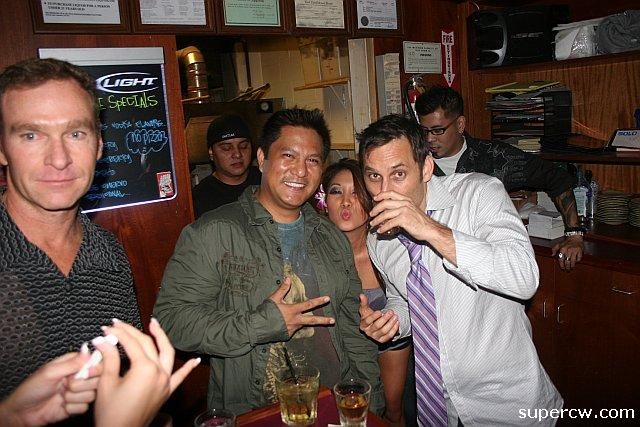 my last derina bottoms sighting of 2009. sadface.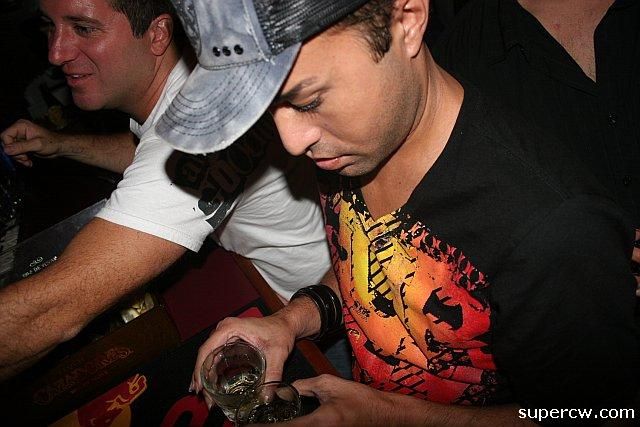 meanwhile, jokers of the scene + flossdradamus teamed up to kill it in the lounge. flossers of the joke. jokers of the floss.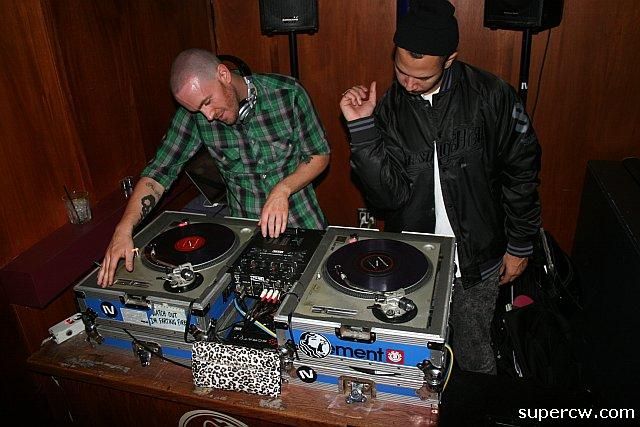 and KRISTEN stayed out waaaaaay past her bedtime.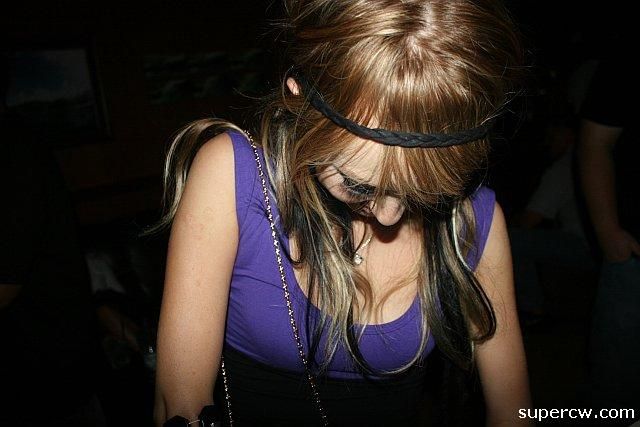 i guess we all did really.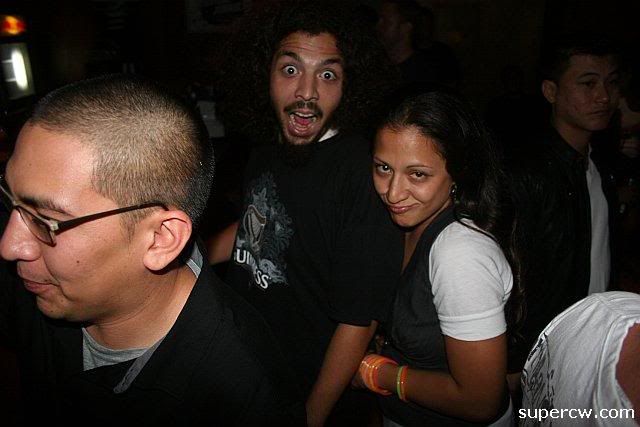 wait who's hat WAS that?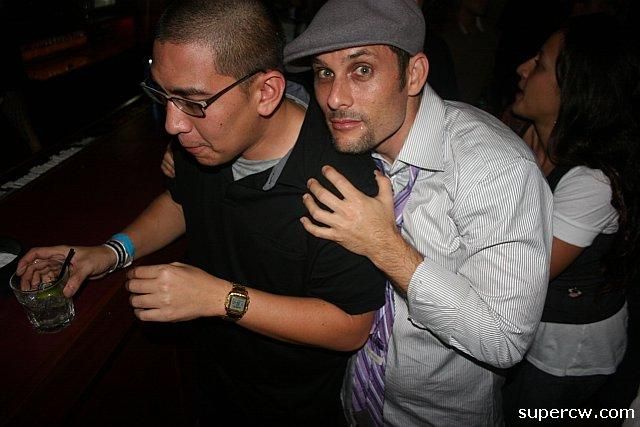 kaboehat even made it. insert the mandatory freak-out about this happening.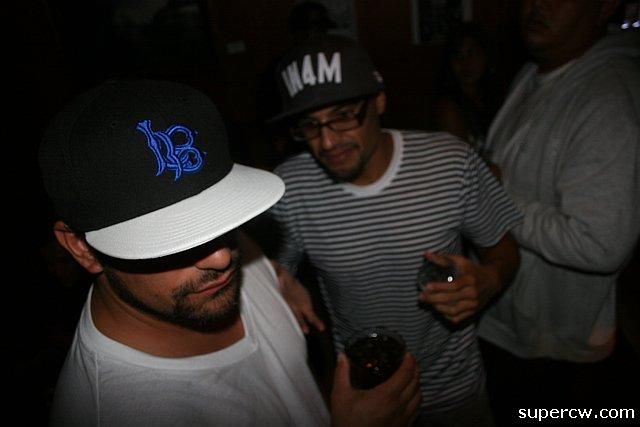 then mikey was like "ok you guys gotta settle the eff down."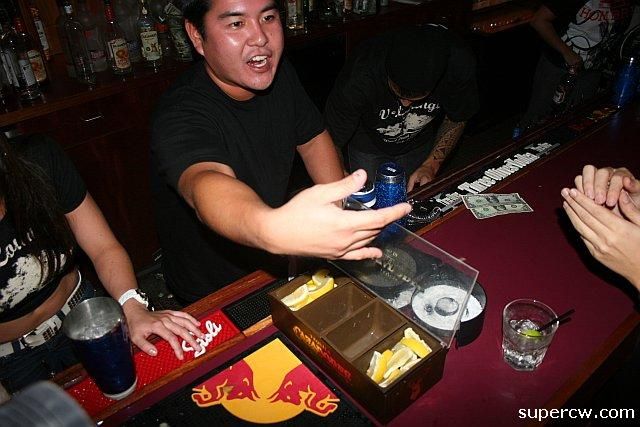 and we were like "bleaasdhawawaawhdflkjafa;l"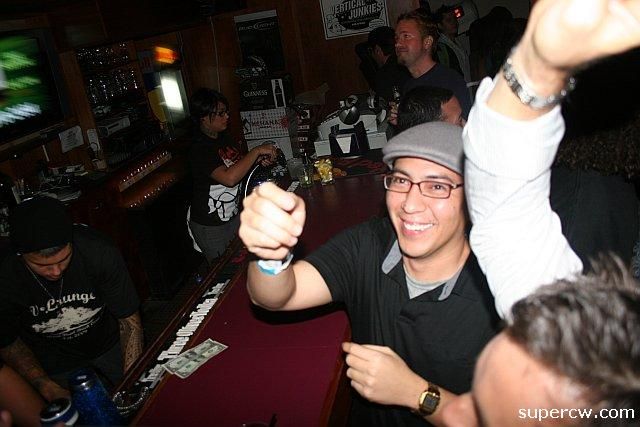 and glen tamura was like "you kids are nuts"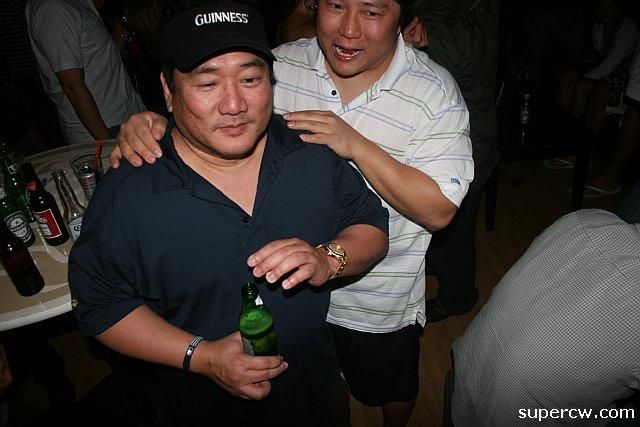 and alex and kanoe and alan were like "we're so handsome"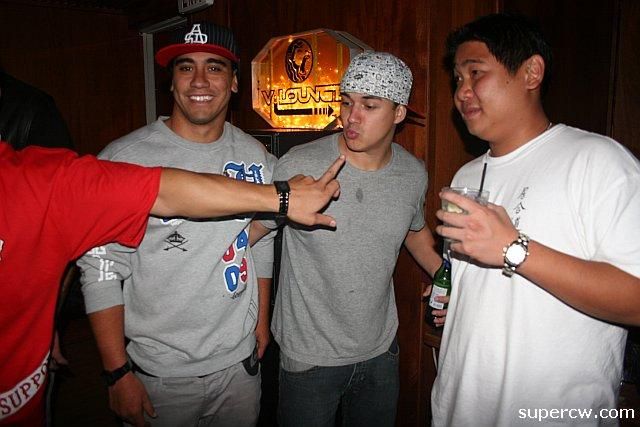 flossy jokers. it was at this point that i was begging him to play my song.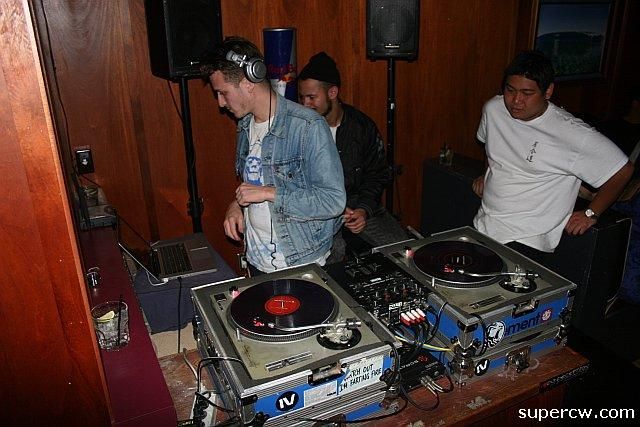 then WHAT THE. lights are on at a 4am spot? god. i'm getting too old for this.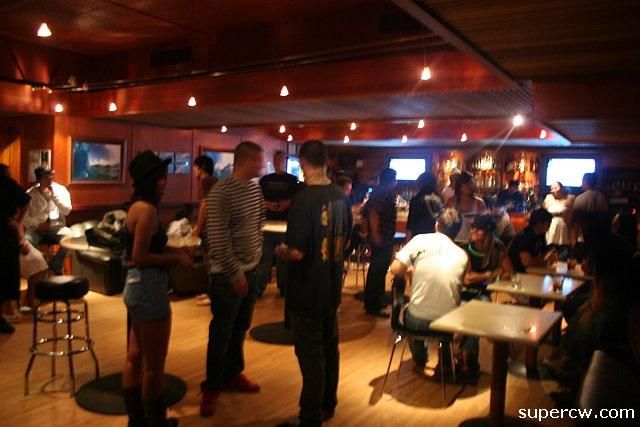 then eskae saved my life. i don't remember this really at all except the amazing box of meat jun and vegetables i had for breakfast the following sunday. eskae FOR LIFE.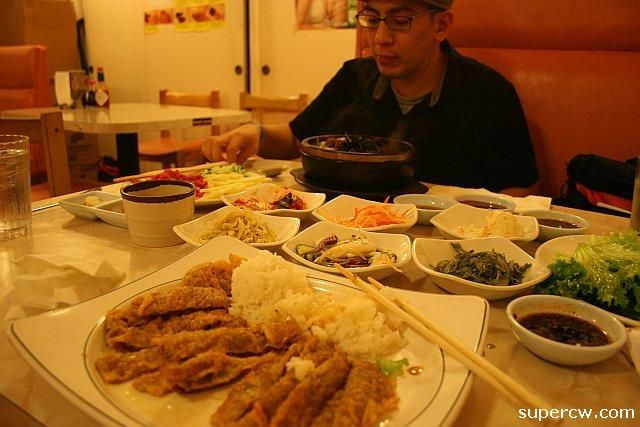 then it was saturday. and i was at manifest.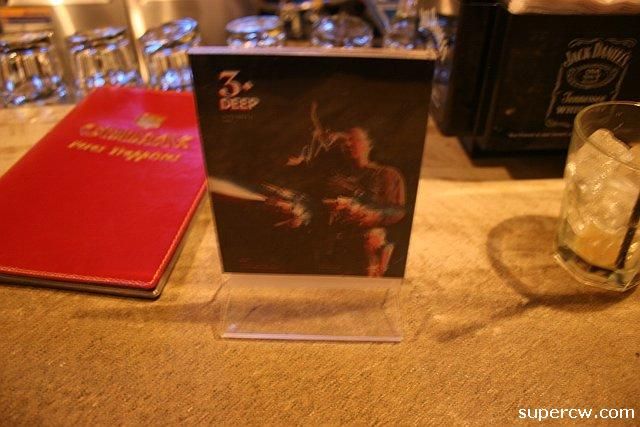 a little early but you know how i am.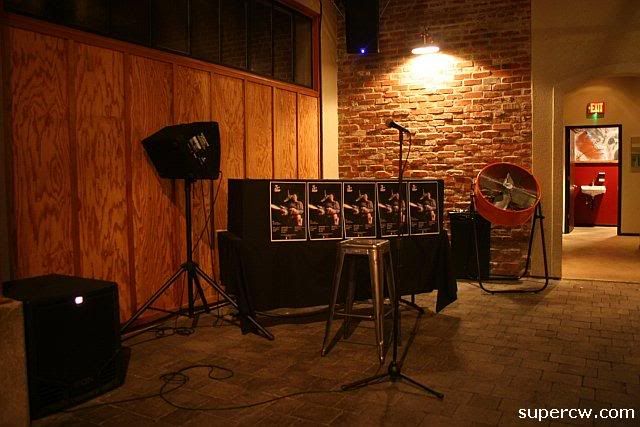 ps: have i told you how much i frigging LOVE this place.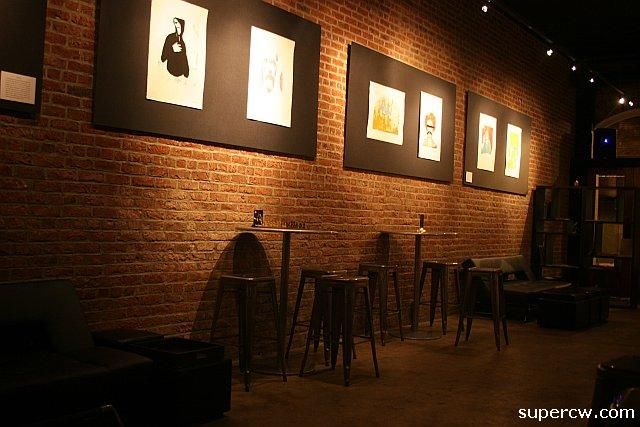 i'm totally buying that one of walt disney, vincent.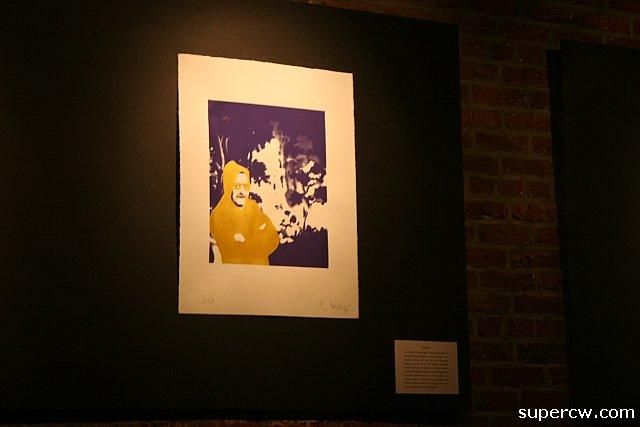 then i went to next door for kracken & coke. krackencoke.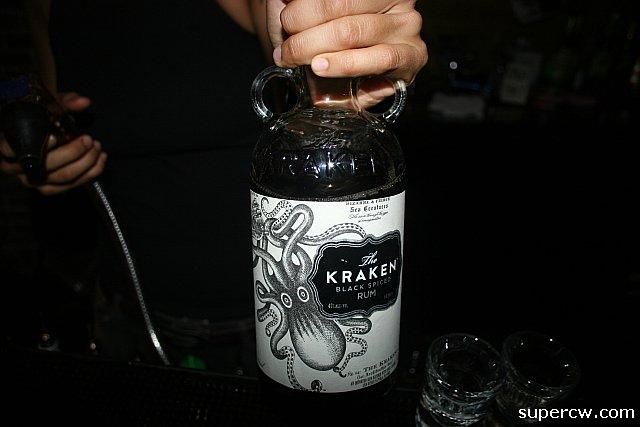 LOVE the lightboxes. like so so so so much.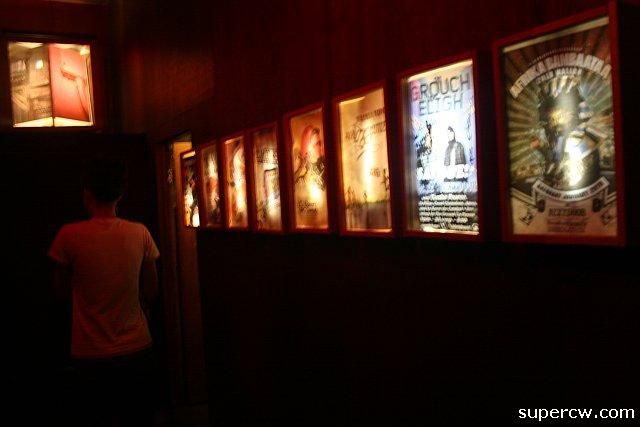 bob got himself into a bit of a pickle after their sound check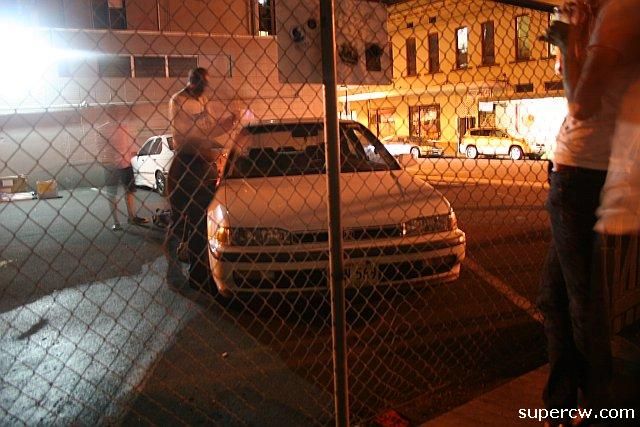 thank god chinatown has samuel jackson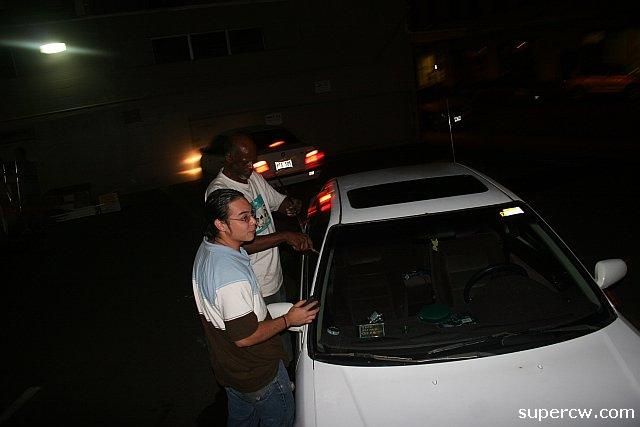 artist nicole naone has impeccable style. you might already know this.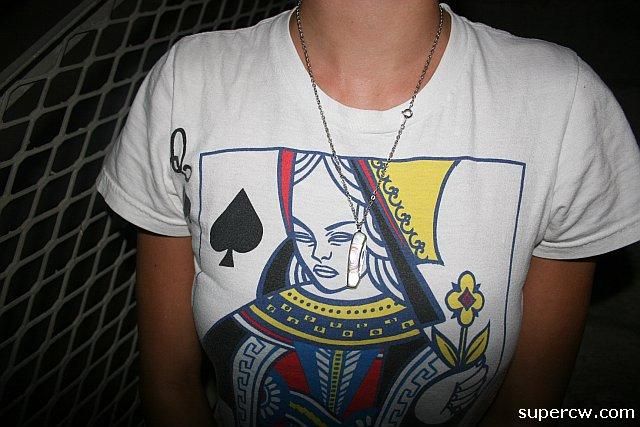 yet she never ceases to amaze me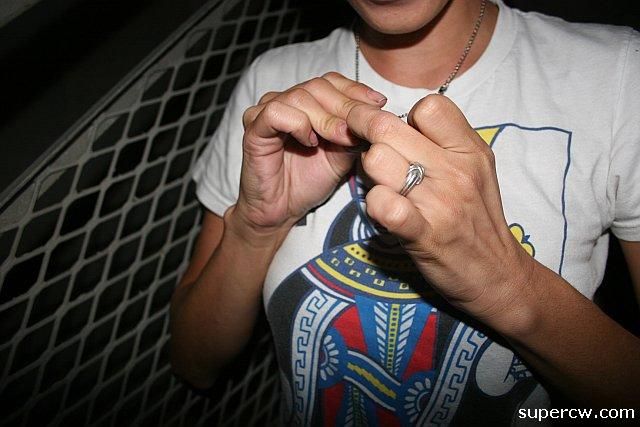 that was sharp too. watch out!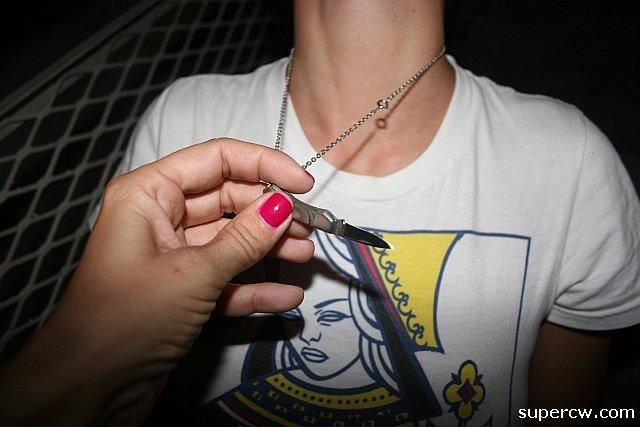 more krackencoke. this is one of our newer products at work. it's a joy for me though. i love spiced rum. this one is darker – more molassesy. 94 proof so you don't need much. the bottle is SO cool. and god damn it's just so fun to order/say. krackencoke.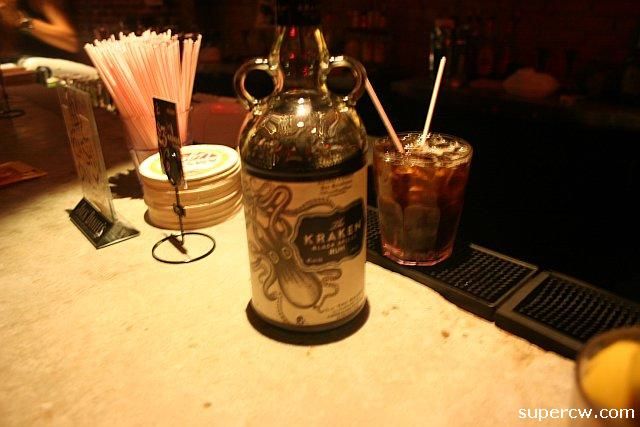 it was showdown in chinatown. they had the hiff music videos still so they rolled 'em while everyone was getting situated. i was having the best time with everyone's reaction to MGMT's kids. it's a trippy video for sure.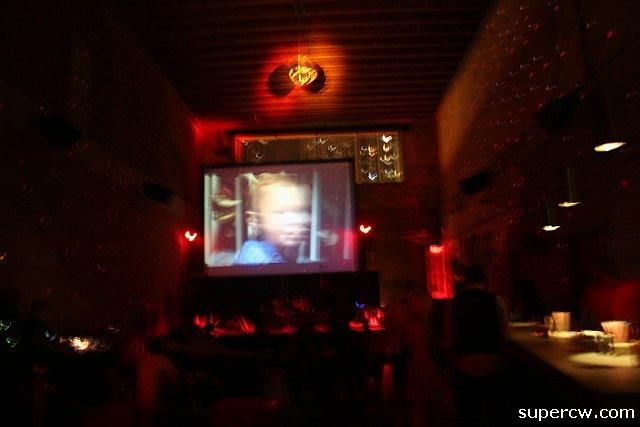 then i was LOVING cyrus legg's film HIPSTER. he was dissecting them to learn more and the only way to communicate with them was through headphones that played MGMT. you have to see it.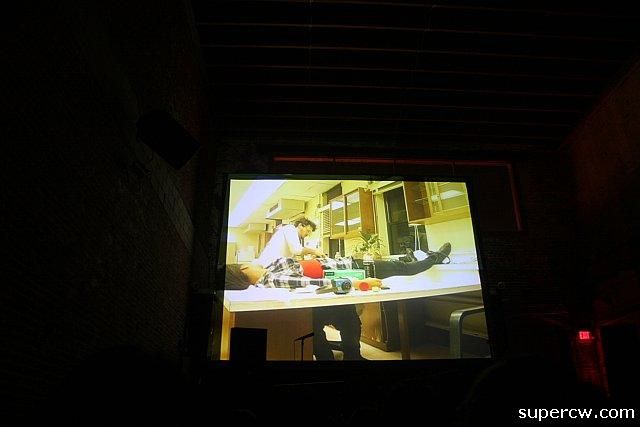 always love the Renegade brandon spencer. and AW LOOK! darieus is up there hosting for the first time.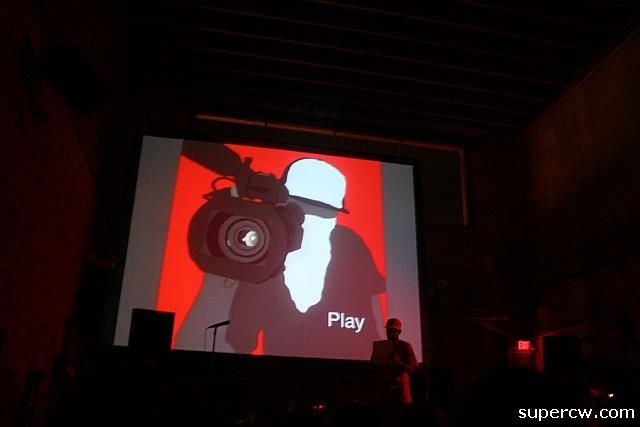 it was one of the better showdowns i have been to in a while. a lot of the seasoned people were there and submitted. super looking forward to january.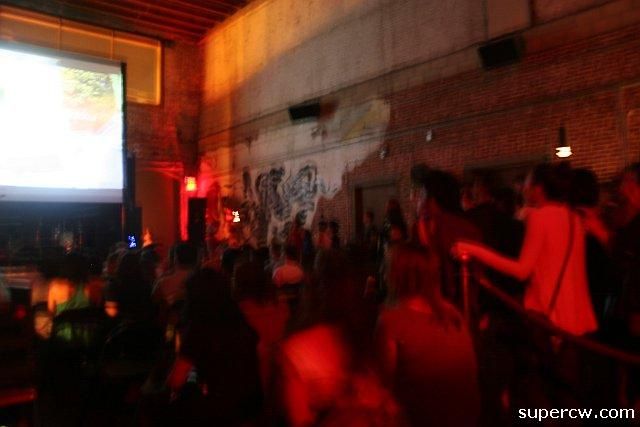 BRIAN! wait, i didn't take this i'm pretty sure. torry? whoever did it. shoooots!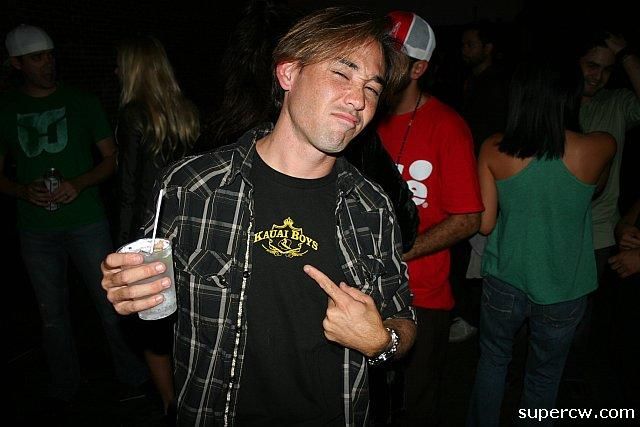 angelface deadbeats were in the house!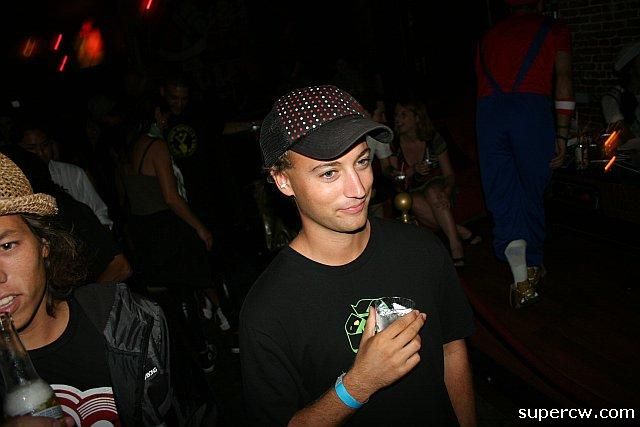 oh yup. DEFINITELY didn't take this. i don't even know how to make my camera do this. ps: SELENA!!! amazing job with your first ever showdown entry. she did it all on her g9. wow'd the EFF out of all of us. i want to watch it again and againnnn.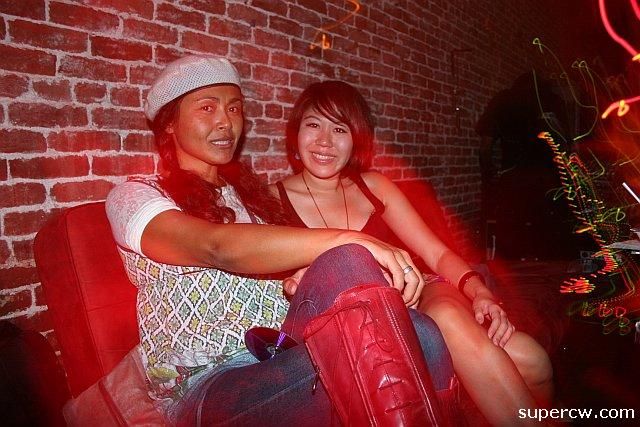 ooo then the jump offs played but i got nothing from that. it goes right to shake & pop at thirtyninehotel.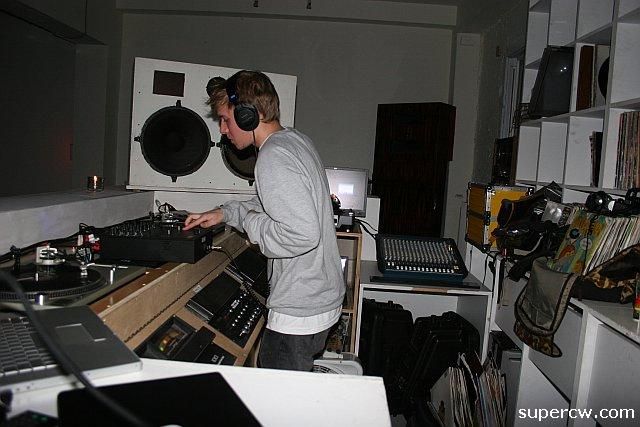 this is fourcolorzack from seattle. you might not be able to tell from this but he is stylie as ALL HELL.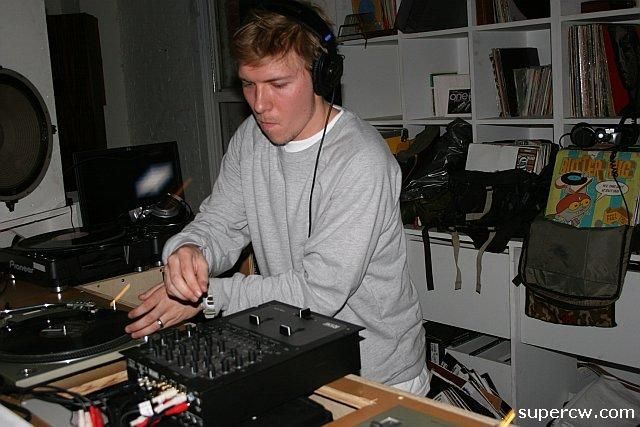 definintely another one of those had to be there moments. he was KILLING IT.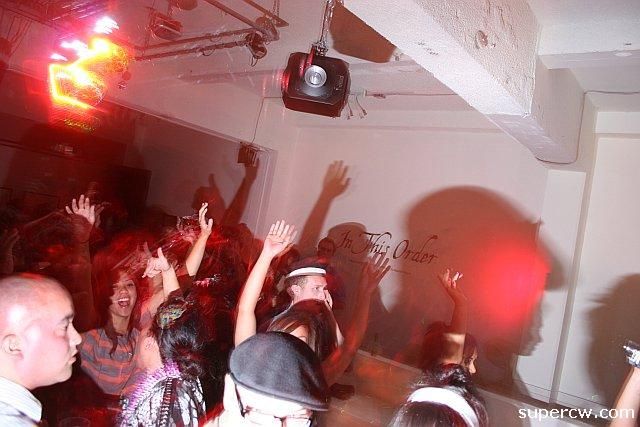 i'm scared if i post this of lyan rau that he'll go back to hiding from me whenever he sees me.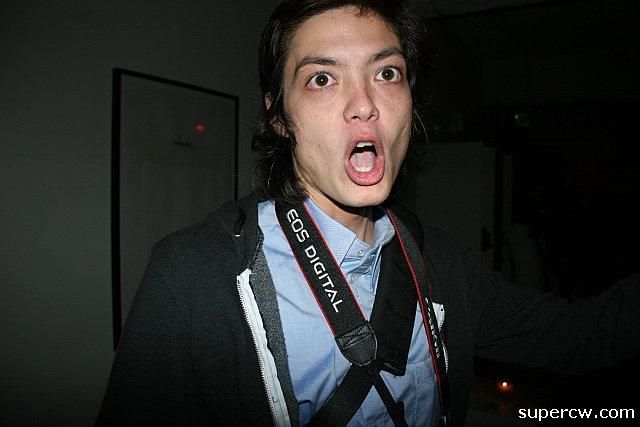 *giggle* oh well. it was worth it. LOVE this guy.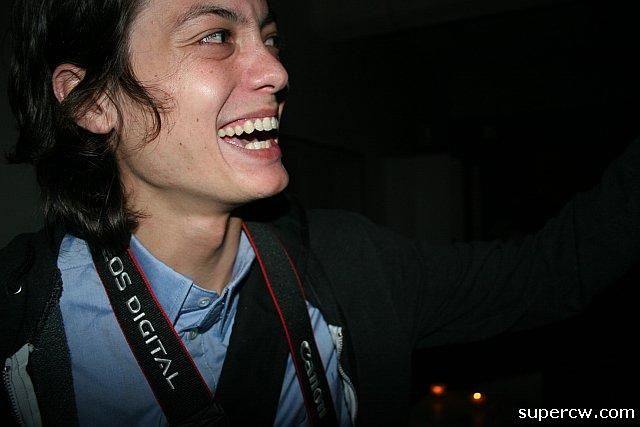 and he got some amazing shots of tonight. guaranteed.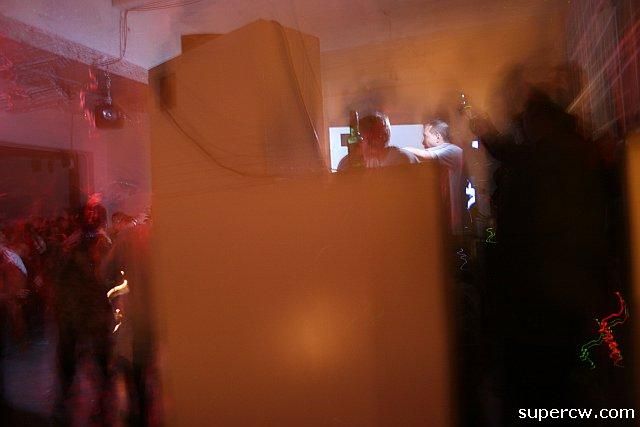 caught a bro down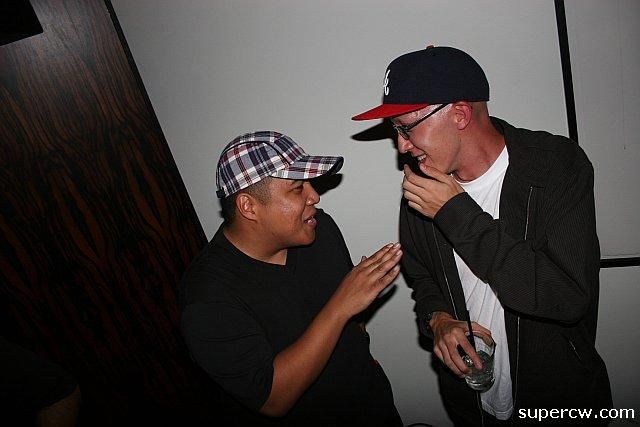 and just AAAAAAAAAAAAAAA (shake & pop)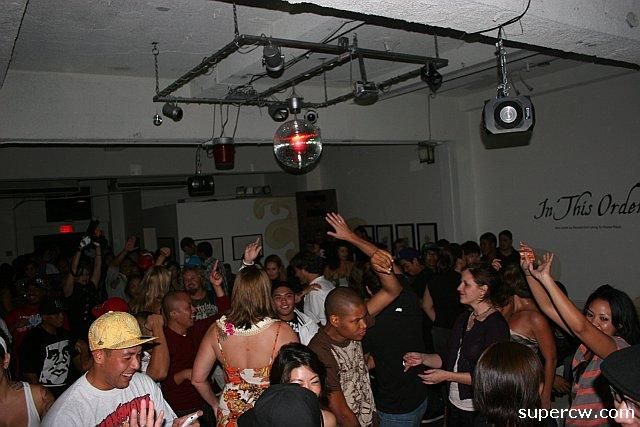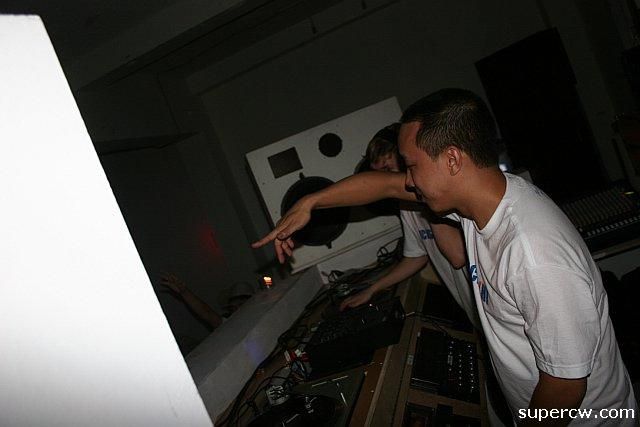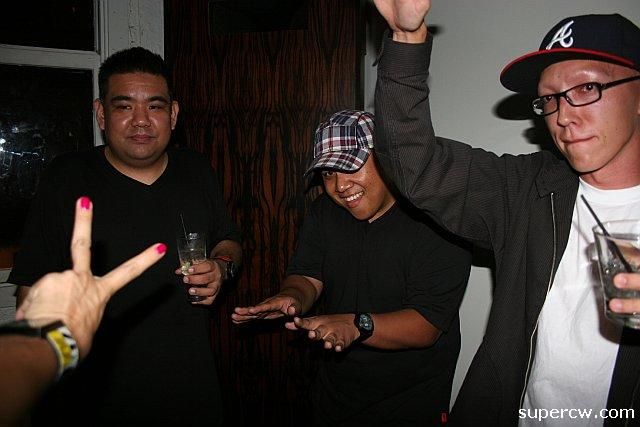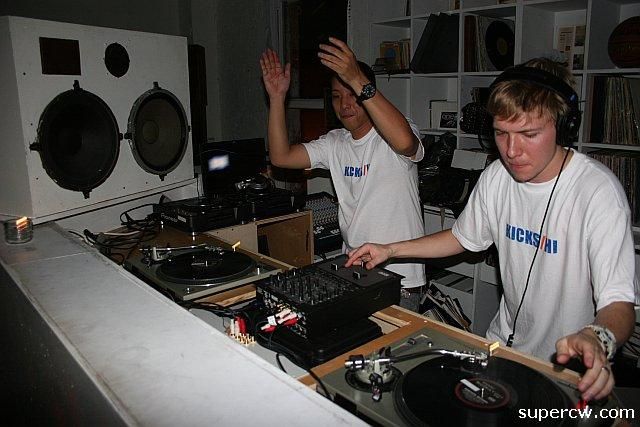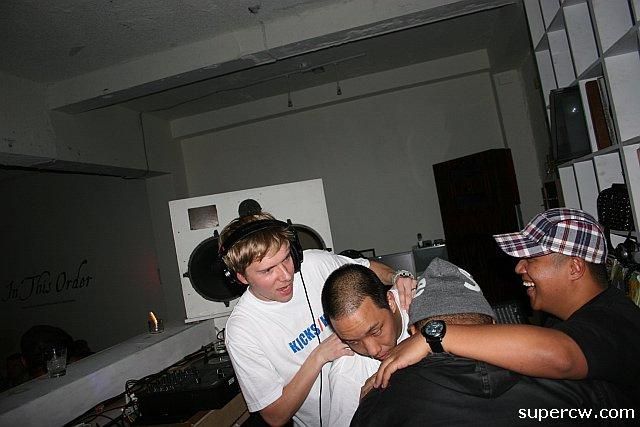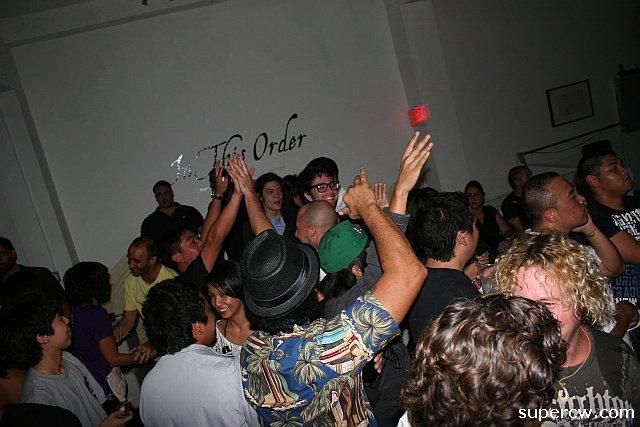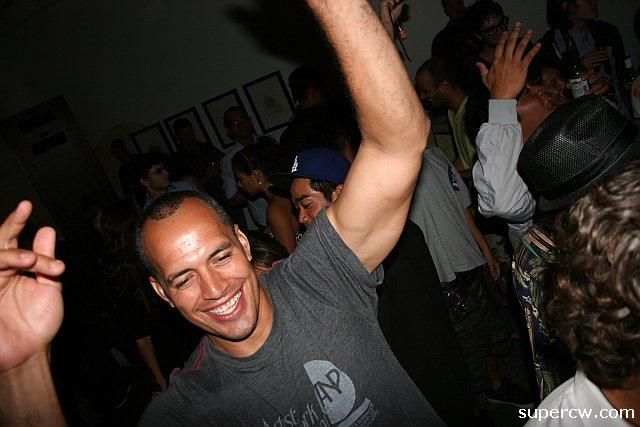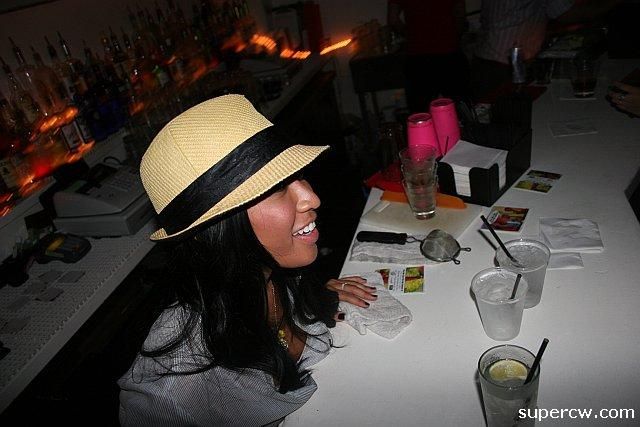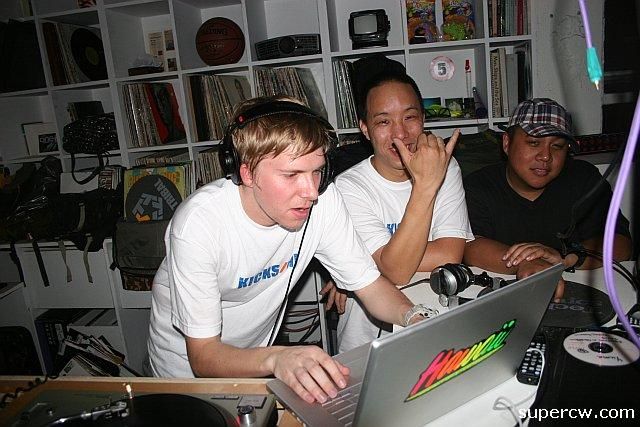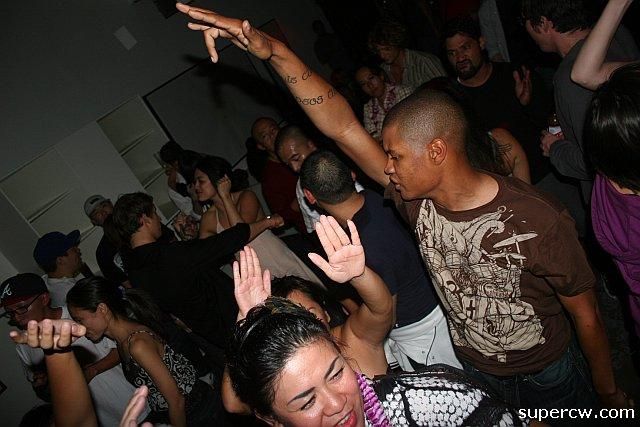 blaise sato! what makes you smile? BLAISE!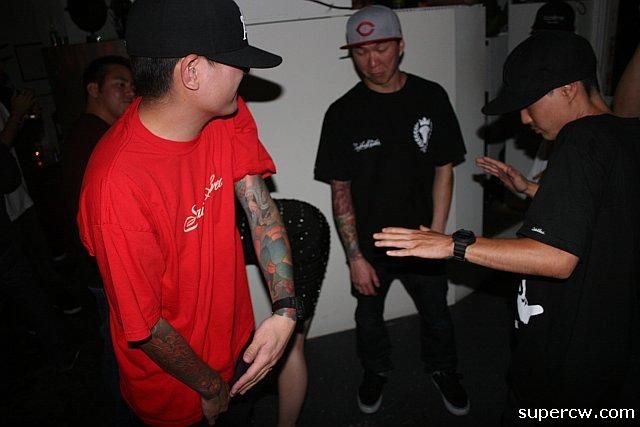 nevermind. as long as i know what makes you dance.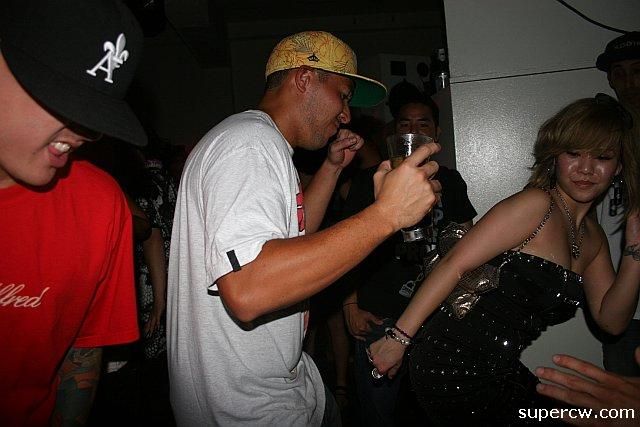 happy birthday timooooo.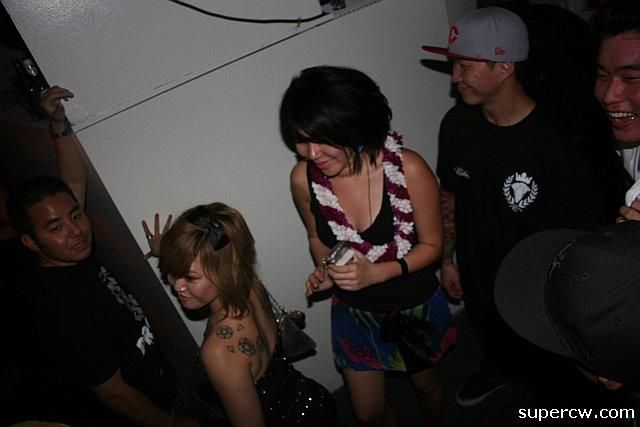 lights on for the 78972364th time this weekend.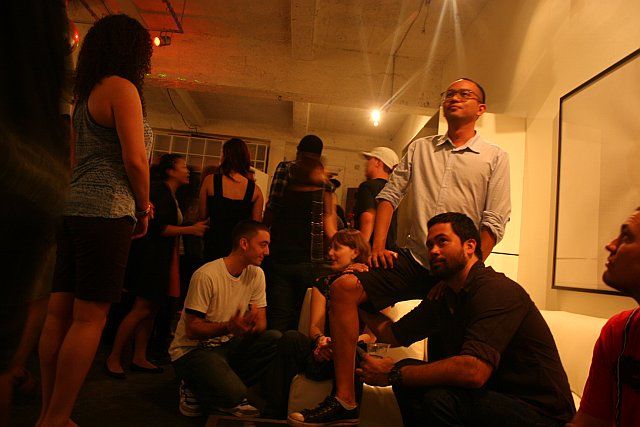 oh gaaahd mike keany pls don't tag me. i was so so so rageface.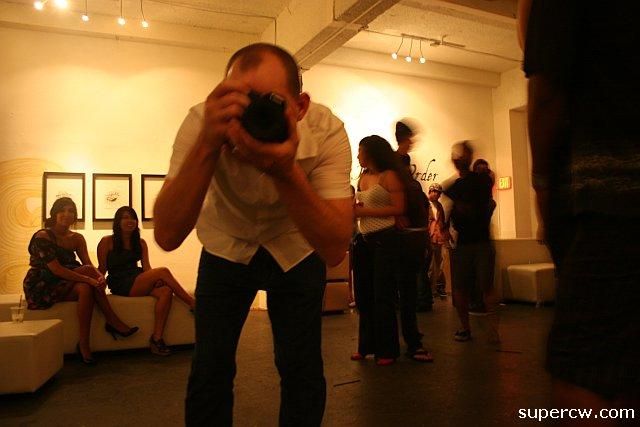 was hard to leave.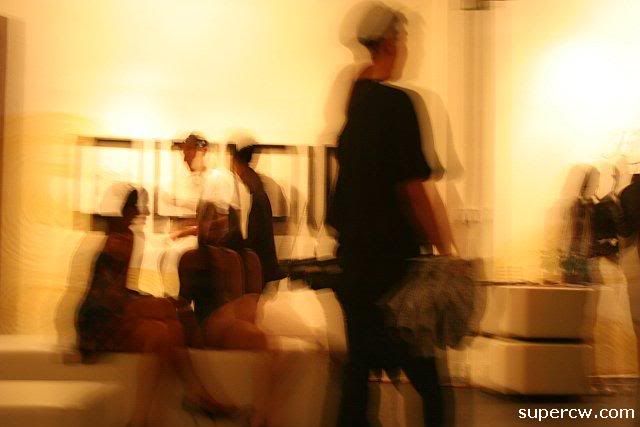 so we didn't. watched an encore of yume instead BWAAAAAA i lovemylife.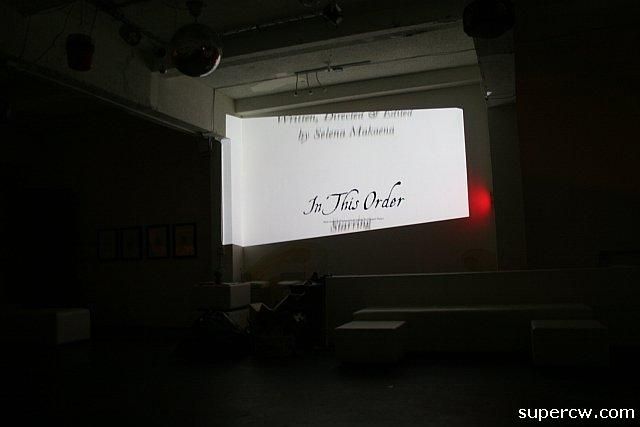 CHRISTIAN! so that's how i got home….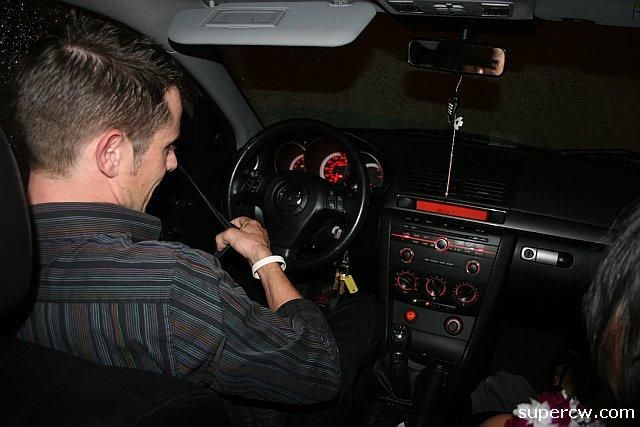 KABOE! so that's how i got to the north shore (just kidding. i knew)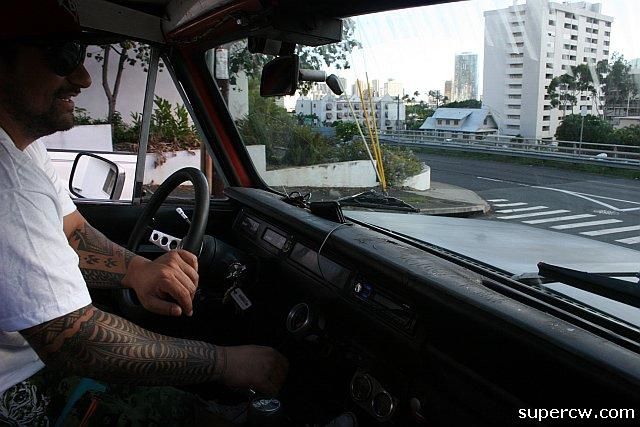 sunday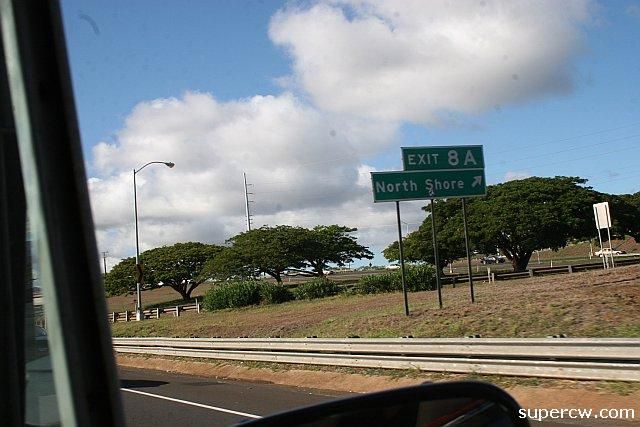 drive
we always say we should do this more when we do it. it's so true.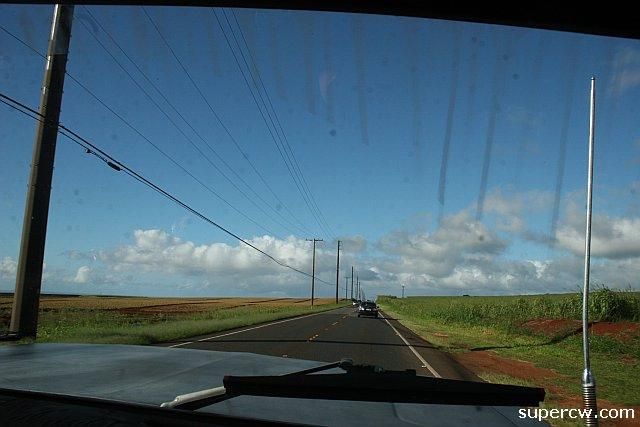 ps: jcut!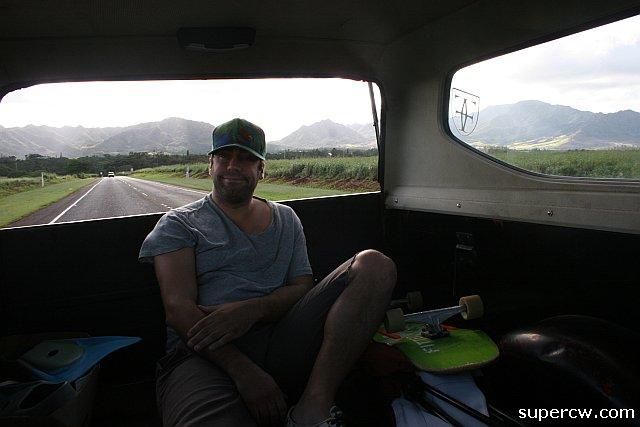 i was falling so hardcore for scout. she is amazing.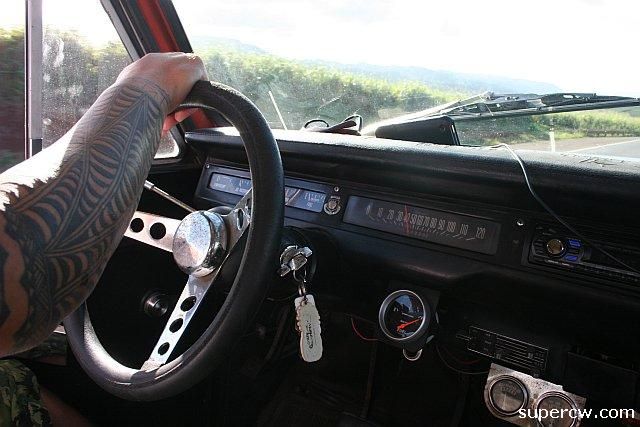 aloha stadium had transplanted to the northshore the night before for the turtle bay party. we got there for their aftermath.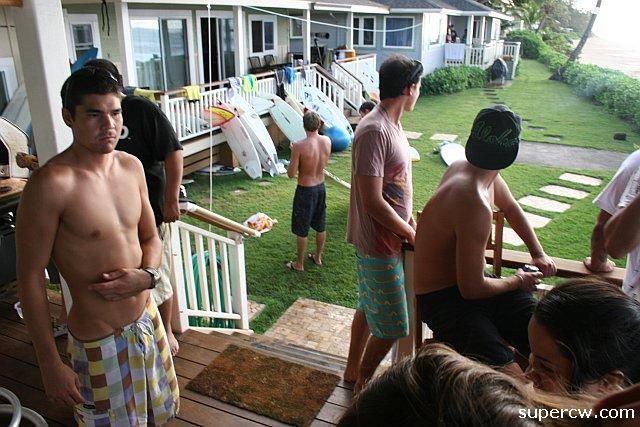 oh come aaaaaaaan katrina i highly doubt your face has party aftermath written on it….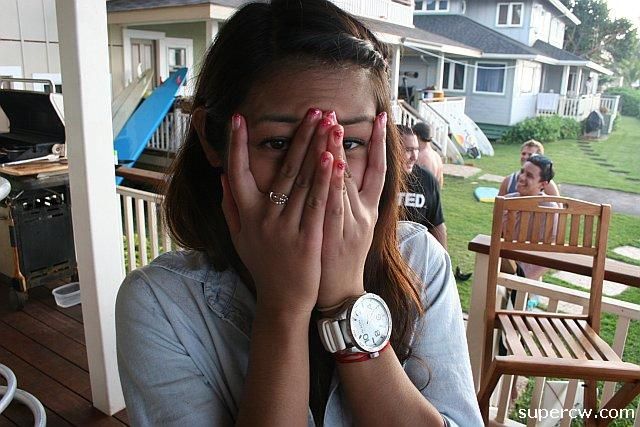 see? (death by cute)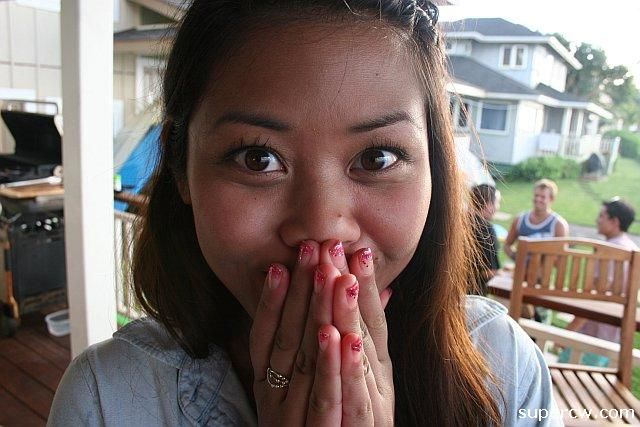 so the red bull house huh? right on the beach at off the wall/pipe. my finger was getting siiick barrels bruh.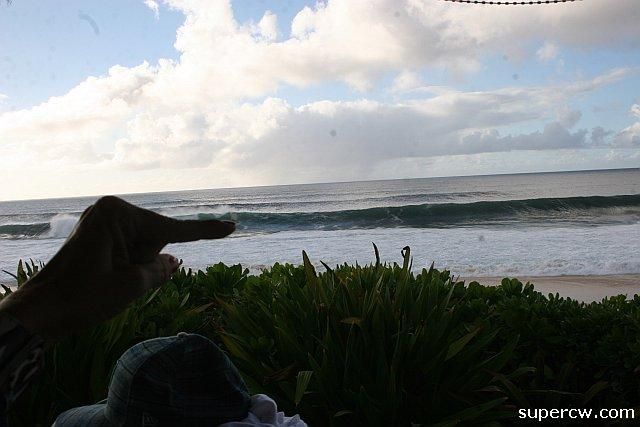 it was hard to do anything besides gawk at the ocean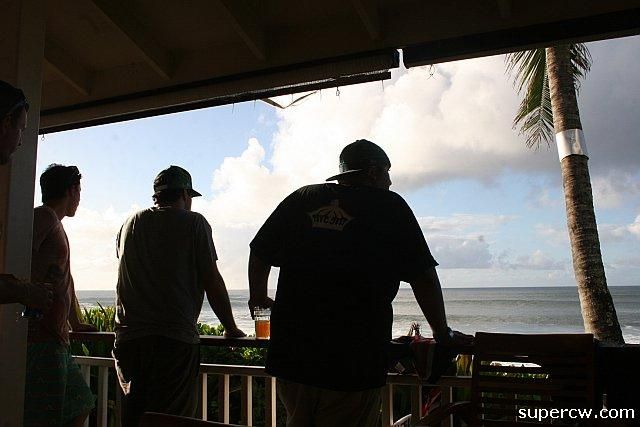 seriously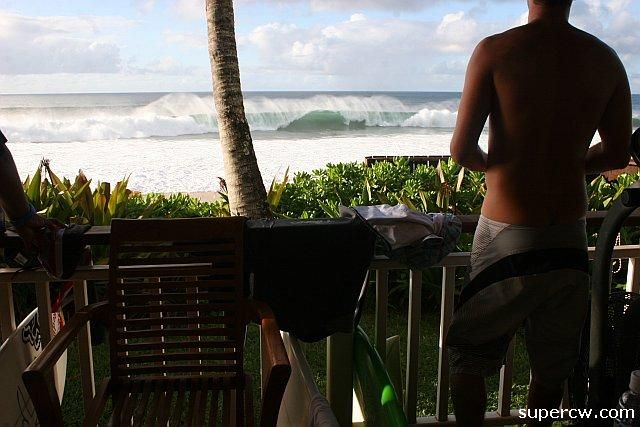 i really love these guys
say hello to SCOTT!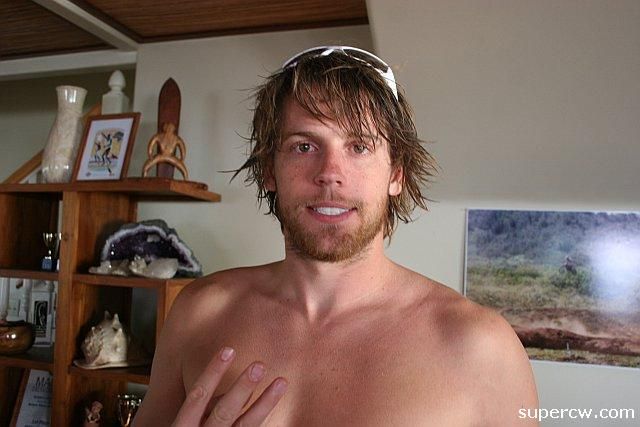 kaboehat and maks
HEY is someone gonna pick that up….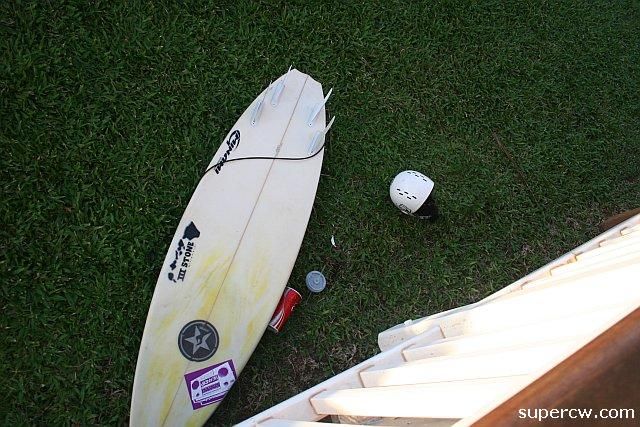 everyone on the north shore is SO healthy. they all eat  like fresh stuff from their own gardens and do yoga and swim at sunrise. and have lovely happy dogs.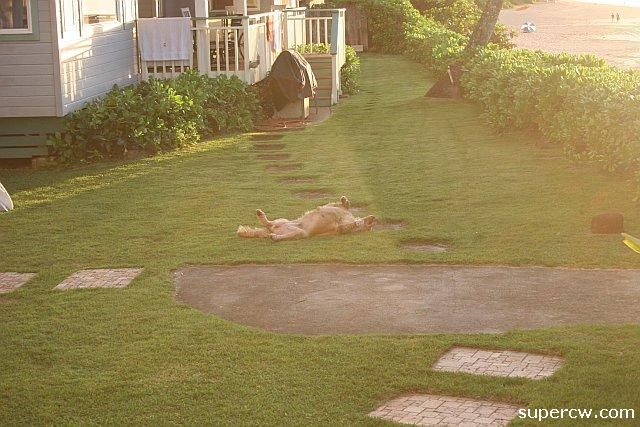 us townies were trippin on it.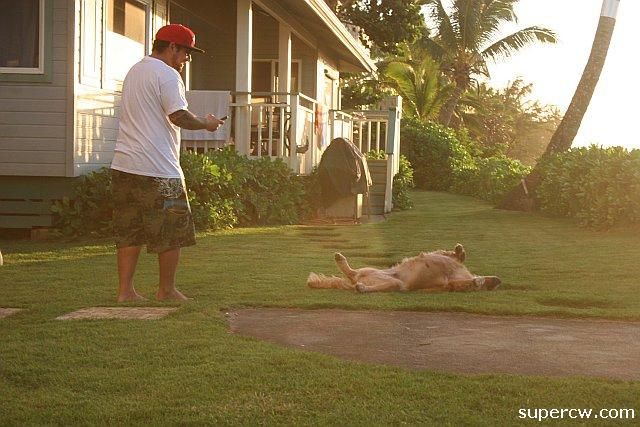 TRAVIS!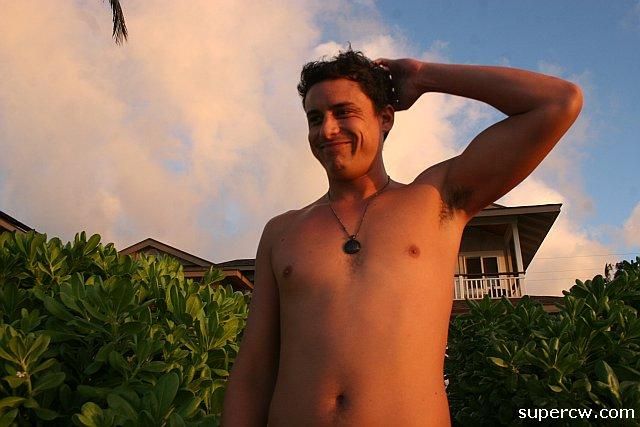 the house from the beach. jeez guys. red bull.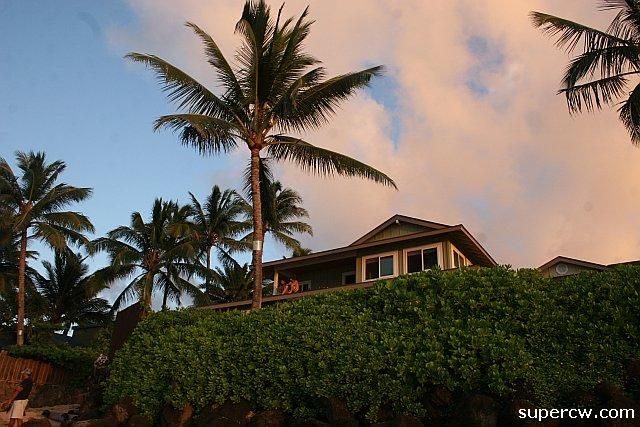 k there. now you can kind of see how gigantic the waves were. jeeeez.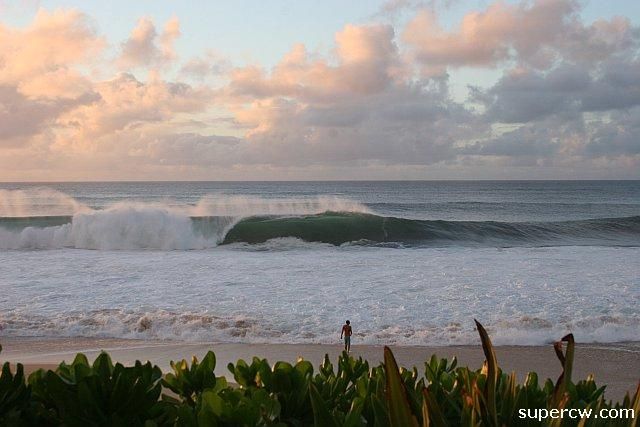 aaaaaaa don't go in there!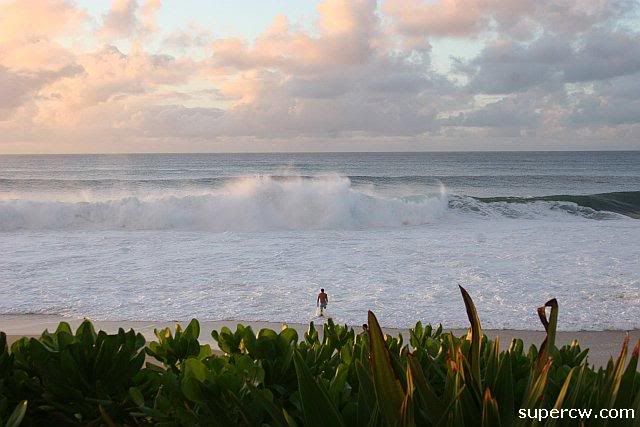 everyone did, actually.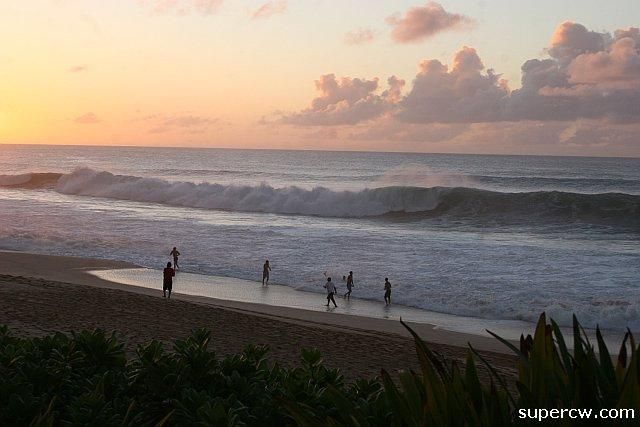 except me. i watched the boys play with their remote control helicopter thing.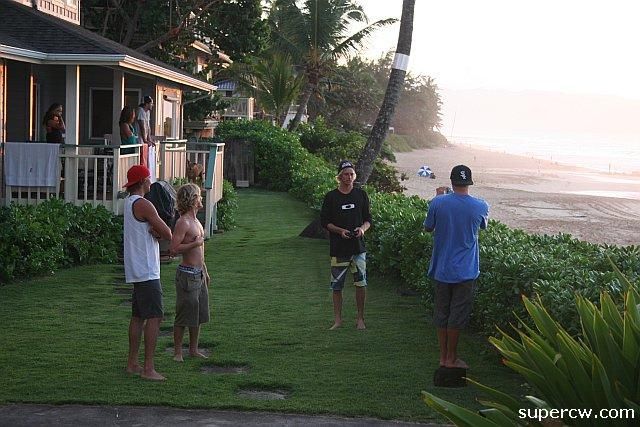 that you can't even see. it's there somewhere.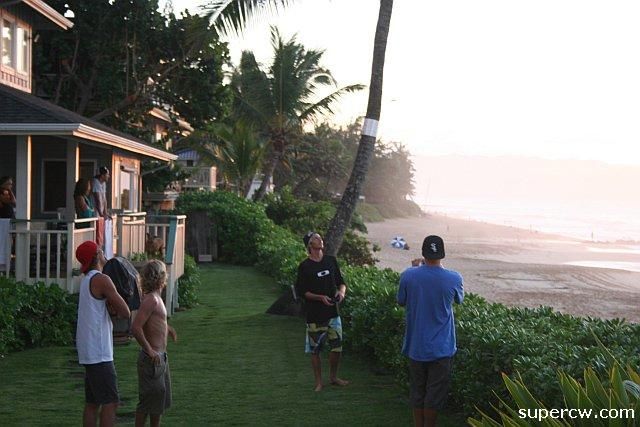 i did NOT take this photo of ian walsh in the shower, btw.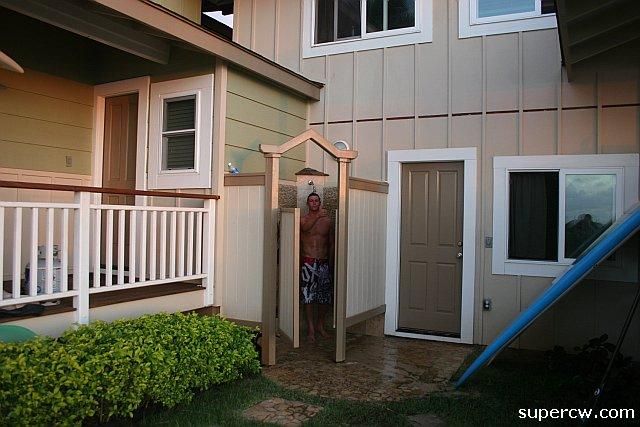 this guy did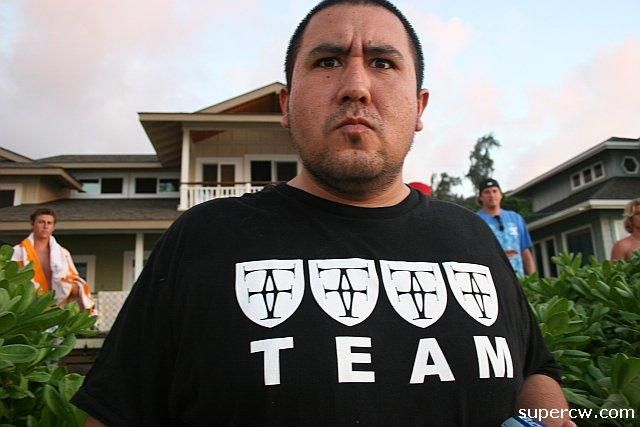 amazing day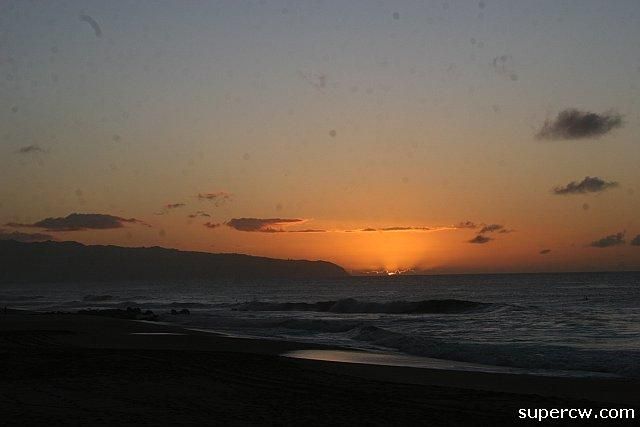 oh wait, hang on. we're not done.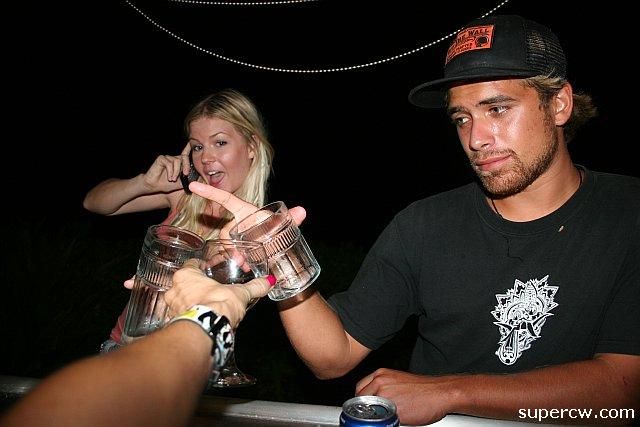 kaboekam got the banger with his shots. we were all in awe.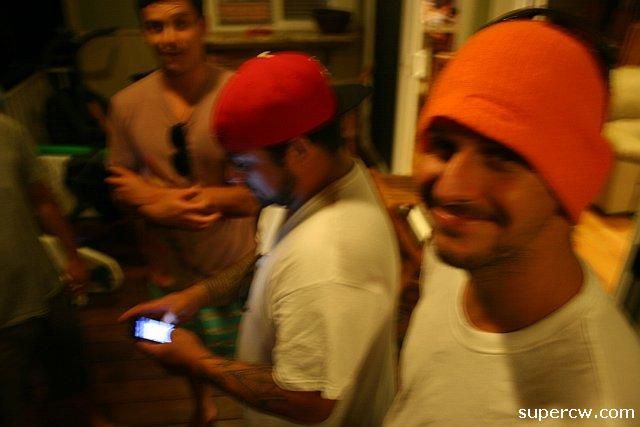 this is my happy face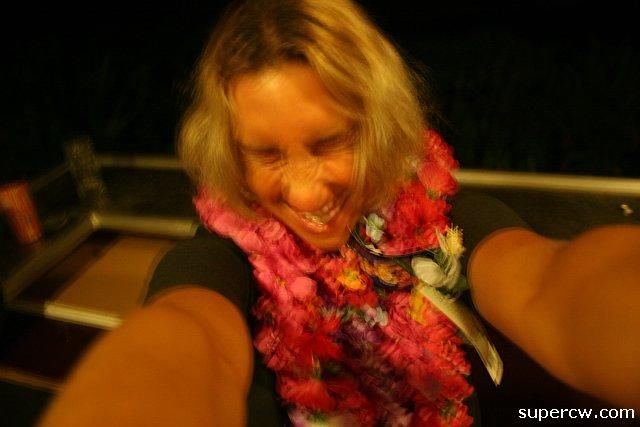 we were, as they say, not sober for the ride home. much love to scout. and kaboe of course.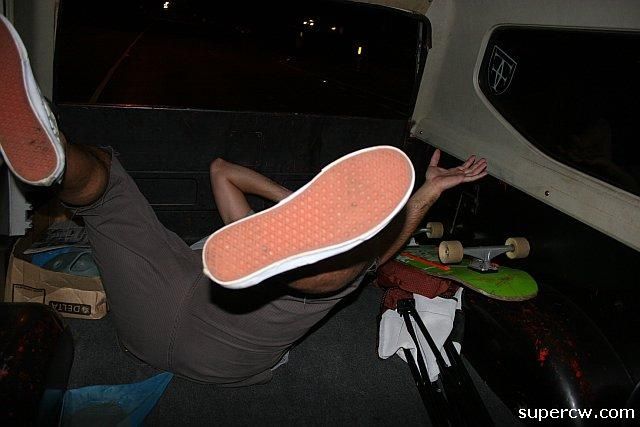 ok i'm done. i'm DONE! time for pearl/apt3/acid wash/v lounge to dieeeeee
happy thanksgiving for real. i'm thankful for being able to make a life in hawaii.
the end.