i got a visit from my non-live-in non-bf friend the other day. the first thing we did was blind taste my vodkas. there goes my newhealthylifestyle…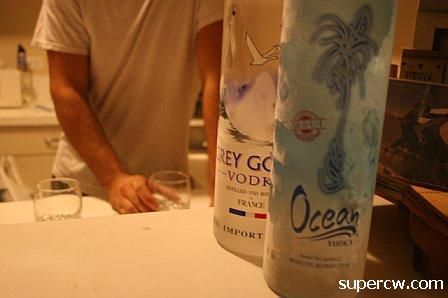 nah, it's fine. whatever. at least i get yummy food cooked for me. and damn does he know how to cook. so does apartm3nt tho. man, i had THE nicest date there the other night too. seriously in major love. with this spot. way to impress the hell out of my date, apt3…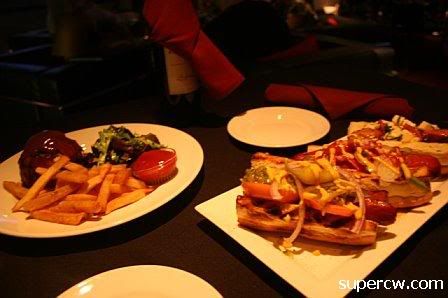 it's also nice to eat here because of the whole cheers thing. guranteed you're gonna know everyone in the place, and it's NOT just me. table visits are the business.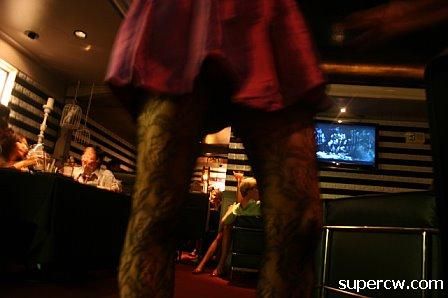 jackie doesn't always dress like this. tonight was her theme party within a theme party. weird science at acid wash. she's not messing around you guys.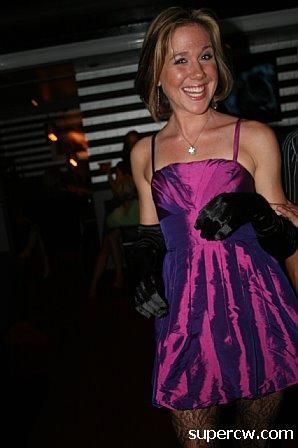 later last week i was getting free stuff from adam carr.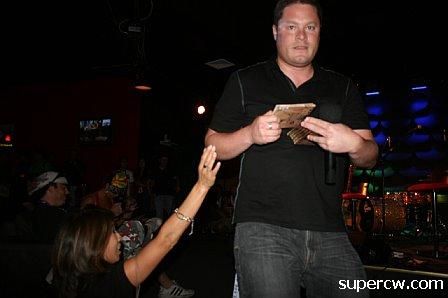 and lurked JAMIE and noa back from paris. what the hell girlfriend, you look like 7 years younger, what were you doing over there? apparently europe and growing your hair out = fountain of youth.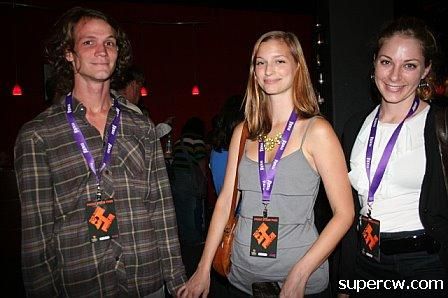 so we were all watching the silversun pickups private show. i couldn't make their last one and had to watch it online and send in zane with my camera. i'm suuuper down to do that more, by the way. especially since pretty much everyone knows it's my camera now. anyone wanna do anything fun like go take pics for me and i'll blog it? doesn't that sound fun?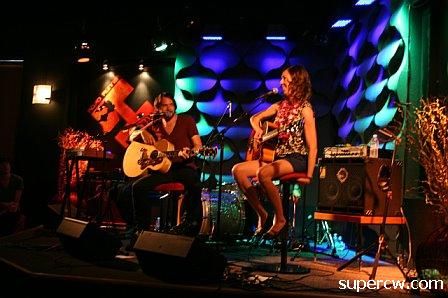 so the show was pretty intimate, that's for sure. i felt like it was just me and them.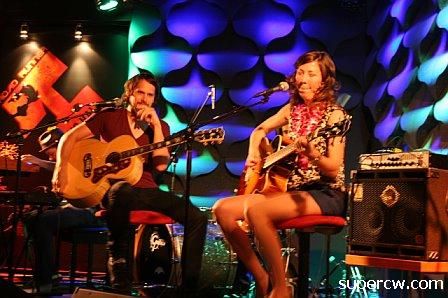 well, and them.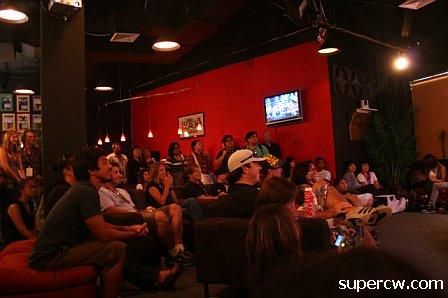 ps: their new music is gnah. i love the chorus in panic switch.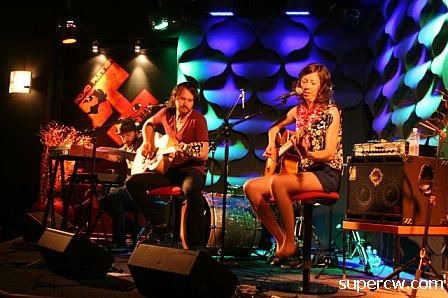 brigitte SO HOT HOT HOT patton was there with giselle. are you guys paying her to show up to your parties with her friends yet? you should be. and hey, is that your face on the hall's wall? i think it is….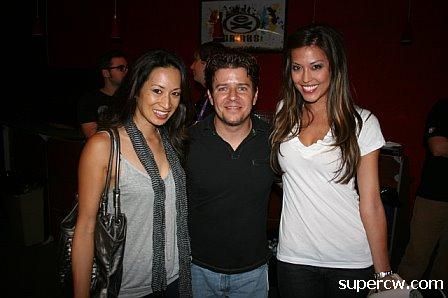 brian was SO funny the entire time. like, the funniest guy ever. funny guy overload. it made me wish he talked more on stage at pipeline. nope. only at the "intimate" show. here he was making fun of the girl who won the les paul: "show me a g chord. you can't, can you. i'll just hold on to this until you can."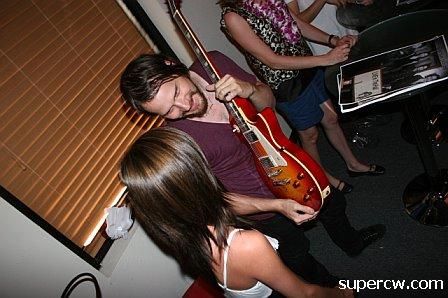 love you guys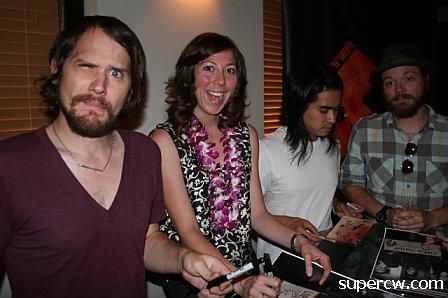 GAWD. later daniel was wearing my clothes again. this time my diesel scarf that i still haven't gotten back. you better still have it model boy.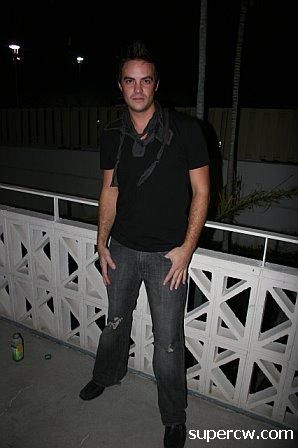 ooooo you can always tell when it's ty ku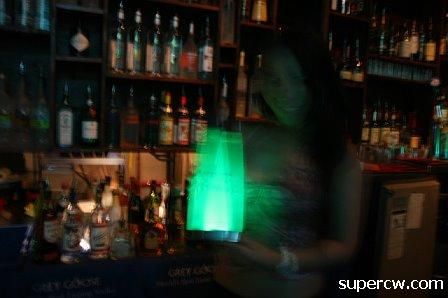 ah there, some light tho. AWAWAWWWW cathleen is the cutest, i just want to pinch your cheeks whenever i see you. and drink. and play rock band.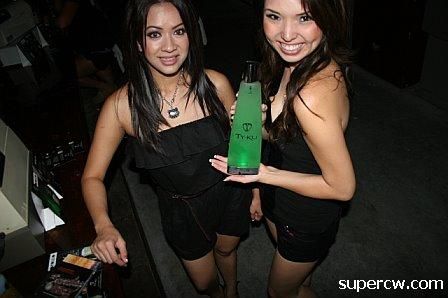 speaking of drinks oh MAN. ask titus for his blueberry thing he makes. god it was amazing.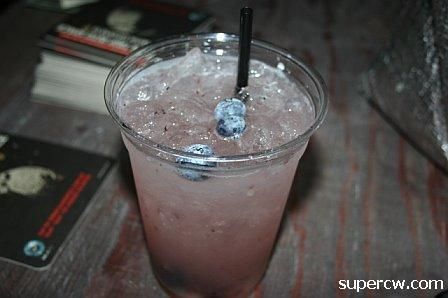 it's first friday, which means fashion shows everywhere which means models everywhere.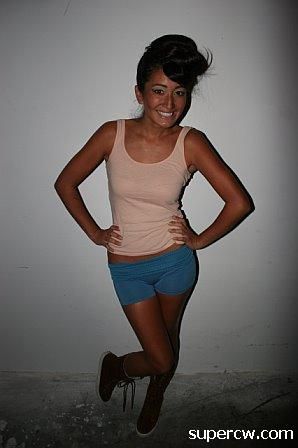 models and…. TITUS!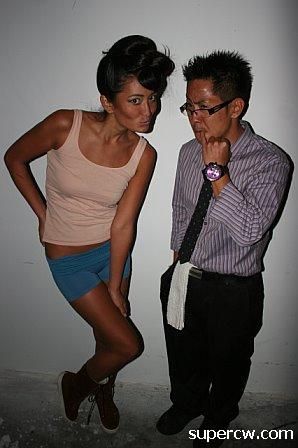 awaaaawwwawawa. *pinch cheeks* *drink*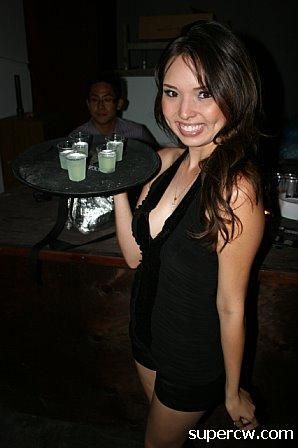 lurking the new green room at soho. green room slash dressing room.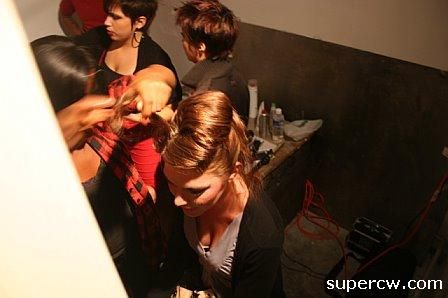 then the lions came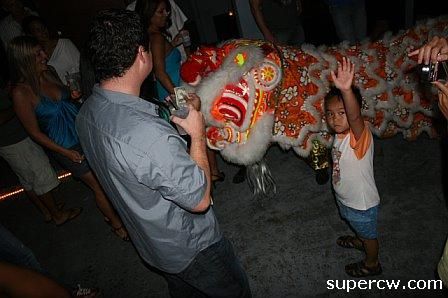 tonight was "the grand opening" party. they never were blessed before.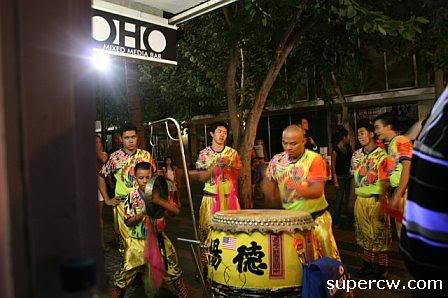 alisa made this out of a t shirt. this pic isn't showing the full effect, she looked amazing in person. DAMN i wish i could make stuff out of t shirts. i have so many aaaaaaa.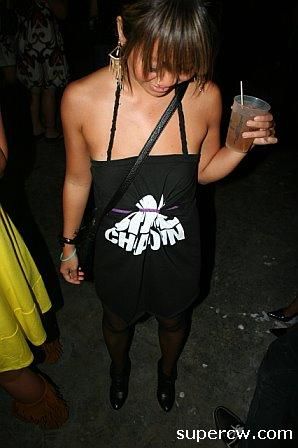 i was kind of worried about the jump offs. they were all set up in the big room on the big stage then someone was like "oh no, you're playing in the other room" so they had to move everything over to the packed dancefloor and interrupt the old school hip hoppie music and play their indie rock. i was so scared everyone was gonna stop dancing and be like "HUH??"
of course, that's not what happened at all. cause it's the jump offs and they are SOFA KING good. everyone raged.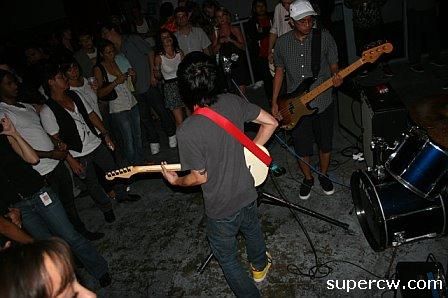 RAGED.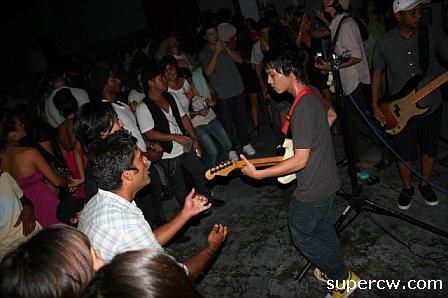 see the bearded short guy in the crowd over there next to oliver's twin? brian!! yep. everyone in the silversun pickups was there except chris. which was a bummer… chris is my favorite one.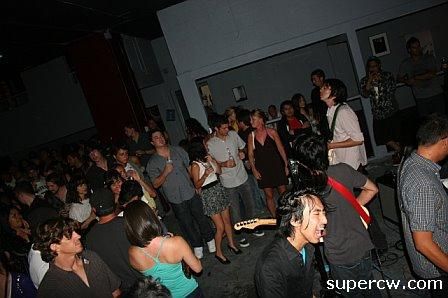 ps: ryan miyashiro. LOVE this guy.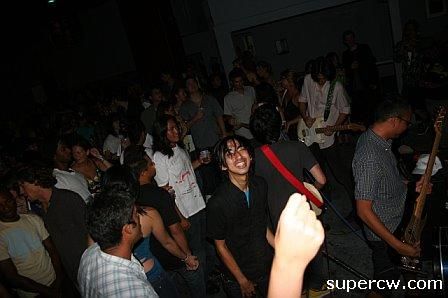 leave darieus ALONE! if you see him at a bar or in a club or online on fb just leave him be. he's working round the clock on post. dude deserves a drink with a ridiculously hot chick once in a while. we all take breaks.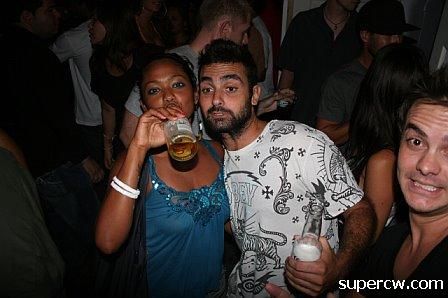 ps: models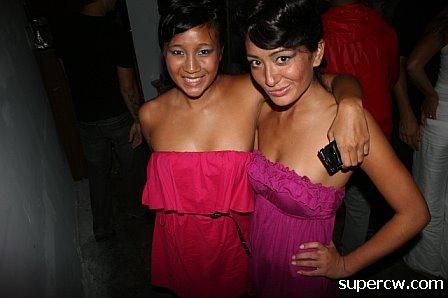 tim jackson was SO gangster tonight. hell ya i'll bring my muthafckin skateboard into your club. take that take that take that.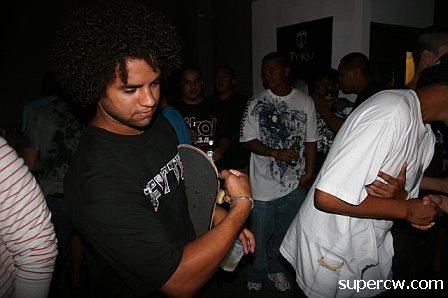 ps: models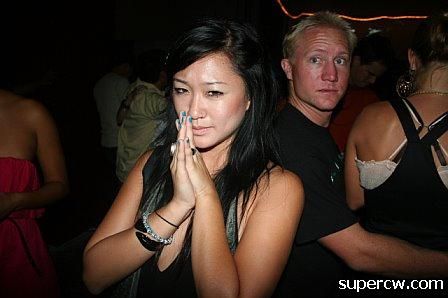 fern has an art show at UH on the 15th, i would highly recommend checking it out. YEAH FERN! and aaron van bokhoven is trying to convince me that him and kiani are brother and sister. i'll believe it when i see some id.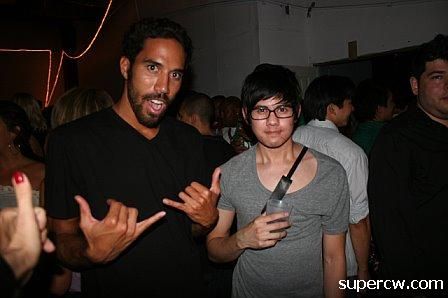 ps: first friday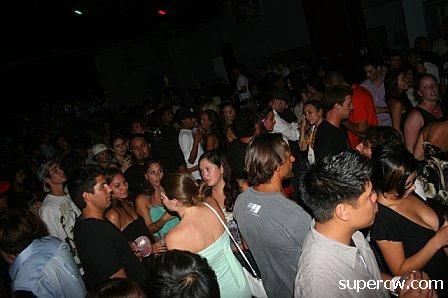 the next morning was an early one. it was supposed to be anyway. then i decided i wasn't going to drive to sandy beach, so it was a nice early afternoon mission with zen instead.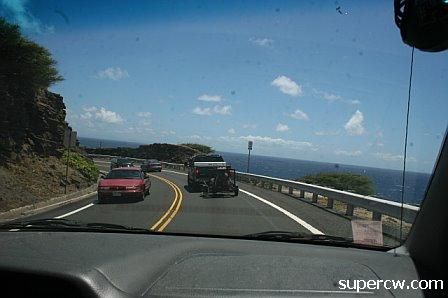 ps: i love this drive.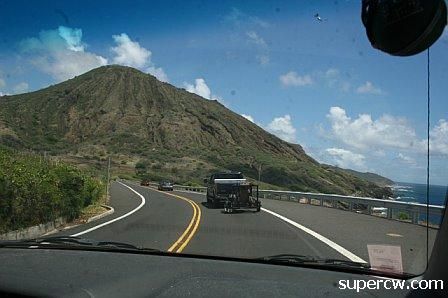 but yikes. really need to look in to cleaning the lens sensor thing on canon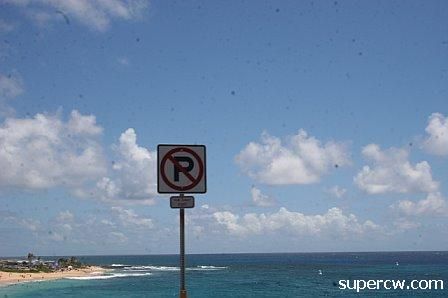 but yeah, anyway. this drive, aaaaaaaa.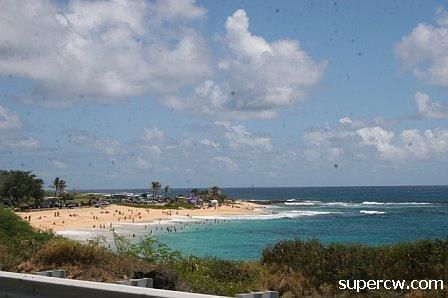 hellooooo sandys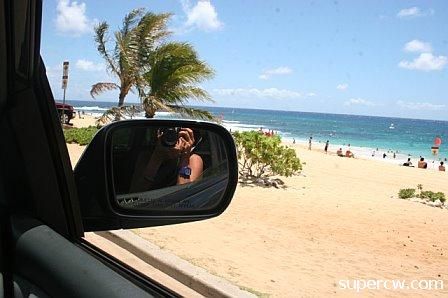 we actually got ok parking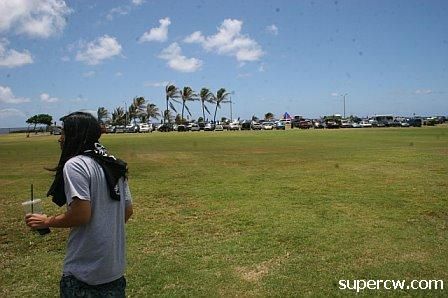 RED BULL RIVALS!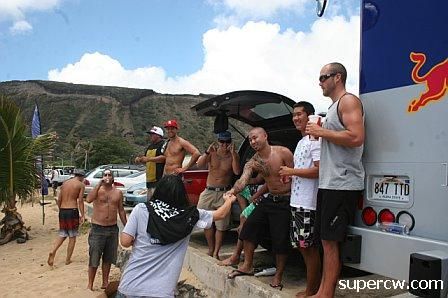 the red bull tent is so next level. for real.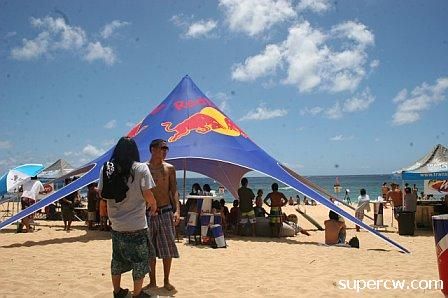 wtf travis, did you get here at like 4am to get this stall? nice work buddy.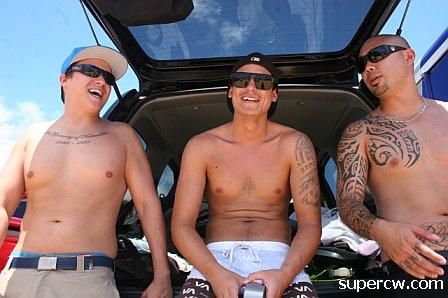 turk cazimero calling tricks.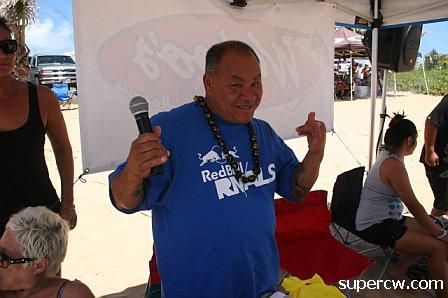 eskae jamming joints. daytime eskae.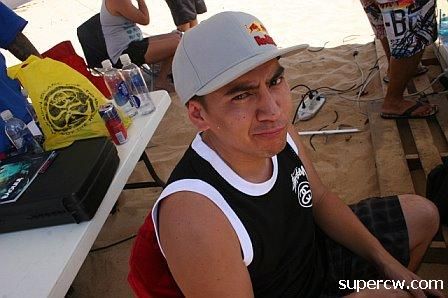 this box of energy shots was in front of us the whole time. it was too tempting. we were so wanting to challenge each other to shot-0ffs.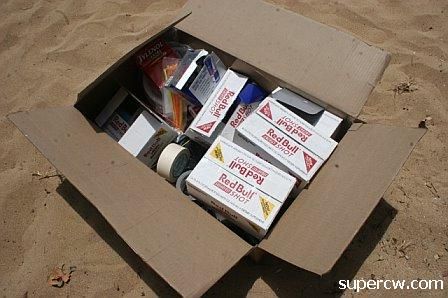 i didn't really get anything of, like all the pro surfers and stuff. WAIT! sorry, do you even know what this is? this is THE surf event of the year you guys! north shore vs south shore! country vs townies! on neutral territory! the teams got voted and they were no joke. the best of the best! it was pretty epic. lancifer here probably got some good shots…. youngnae got the killer recap too.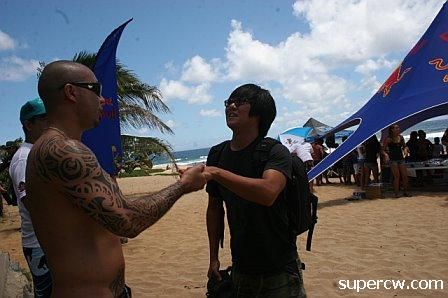 they were all surfing half point. making the most out of it. i was enjoying the new bikini style of showing your baby butt cleavage. it sounds gross but trust me it works.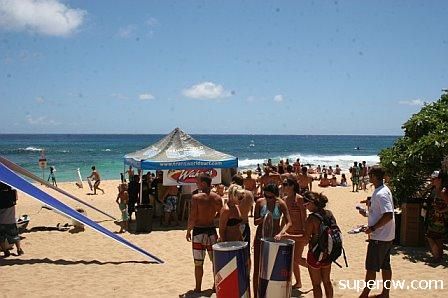 hopefully zak got some good baby butt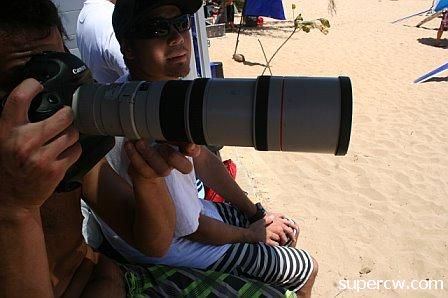 ps: love you guys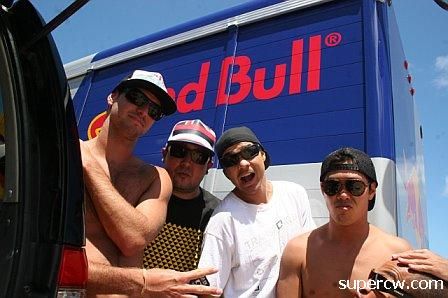 see? big deal.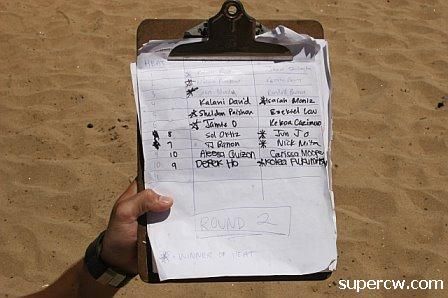 see? they were surfing right there. my view was pretty choice.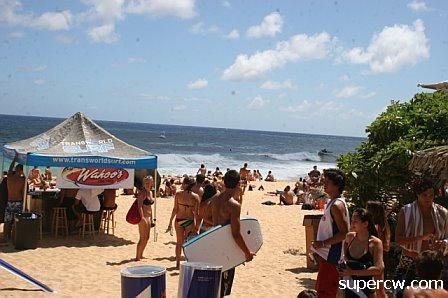 zak was in and out of the water. i was slobbering all over his water housing thing. gotta learn to swim before i can worry about one of these tho.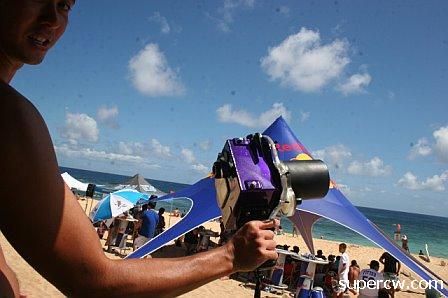 zen looking SO out of place in the day time on the beach. dude was even wearing high tops, haw haw. HEY! the joke's on you guys tho, zen surfs better than any of us. well, me especially. probably you too. he used to be pro even. got voted to represent the north shore but politely declined.
eskae and sk. nightlife in the day time. we were SO out of place.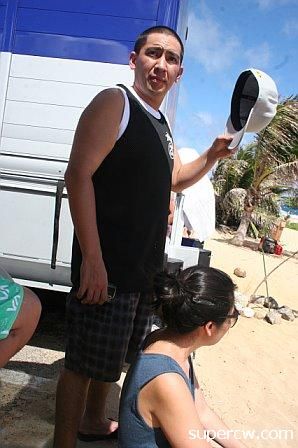 later i was both celebrating town's red bull rival's victory and patiently waiting for my man to get off work, having the best meal ever at fresh cafe. MAN i love this place. it's like perfect me me. i'm always early and patiently waiting. now i can patiently wait with coffee and soup….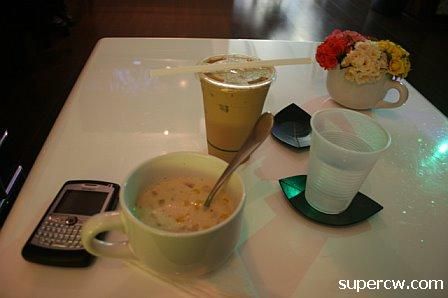 ….and perfectly selected entertainment selections!!!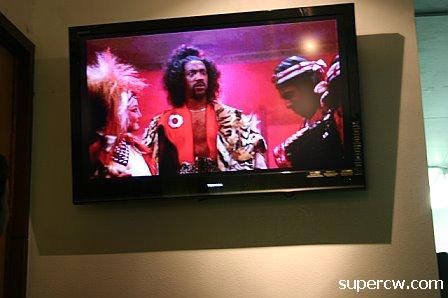 and holy what the AWAAAWAWAWAWWWW tiffany's new puppy. is that not the cutest thing you've ever seen in your life. almost doesn't look real.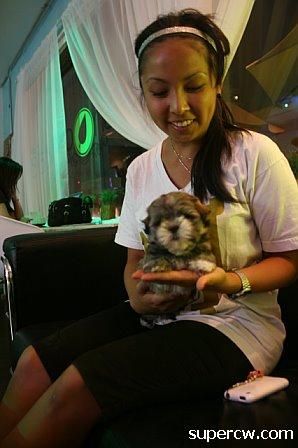 trust me, it is. pups doesn't mess around either. rawrrwarewarewrarar.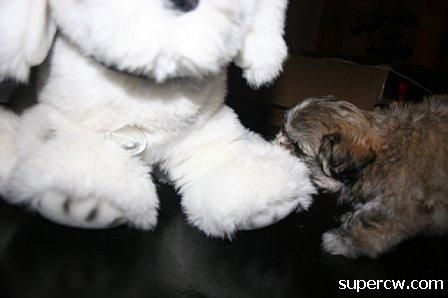 made it to pipeline to see my old buddies the silversun pickups. the show was good, they opened with one of my faves on their new album. it was no band of horses though. shoot. i hope i don't say that for too long. i was saying today how for the past 2 years i've been saying "it was good, but it was no shins/ratatat"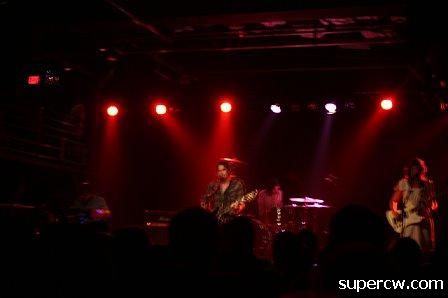 actually, NO concert was better than this one. but that's mainly because i was "that girl" tonight and was hiding over here the entire time making out. what. have you ever done that at a concert? i haven't. i've heard about it before. it's kinda hot. what.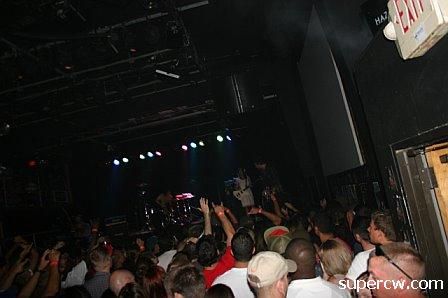 sunday i was at the sunday bbq at soho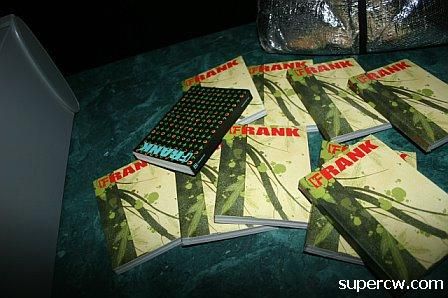 torry was showing us this DITCH he was working in for hours and hours. it didn't look comfortable at all. omg, i still can't believe this is their last season of LOST. sad face.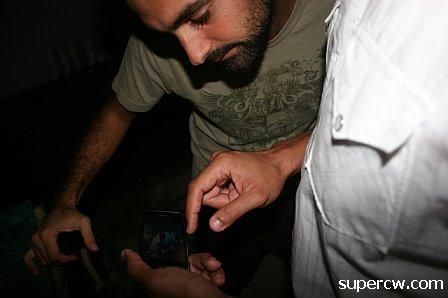 nightclub in the day time
i lurked the two beer queers filming a segment for their podcast! even helped them by getting them a smoking hot actress for their ending scene. aaaaaa. you're welcome.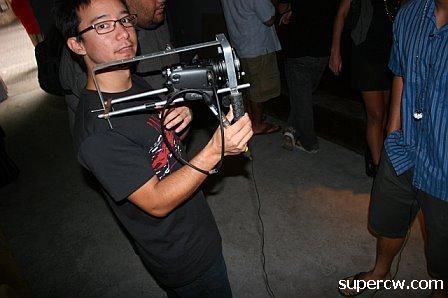 rock shop. rockin.
b-ware has some rad fall stuff for the gents. and HOLY WOAH the new ad shot turned out soooo epic. can u see me?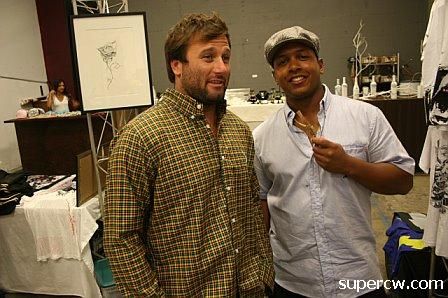 they still got their summer favorites too, btw: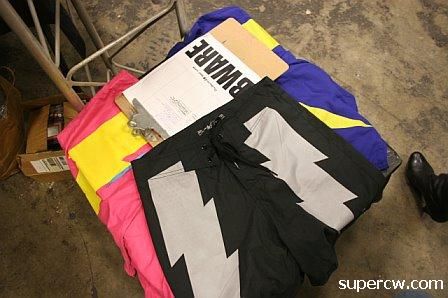 they weren't messing around with the whole sunday bbq thing. this was for the bloody marys.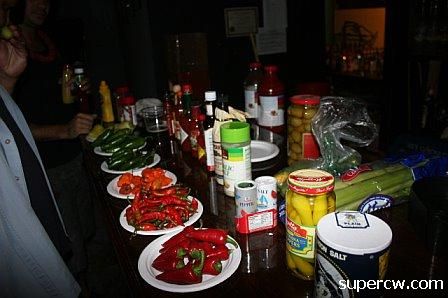 and THIS was for you, asshole. thanks for having everything i needed to set up my show like you promised. 5 hours after the fact.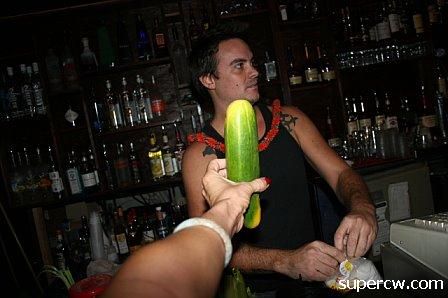 ok ok ok. it's really hard to stay mad at daniel. but trust me i was mad.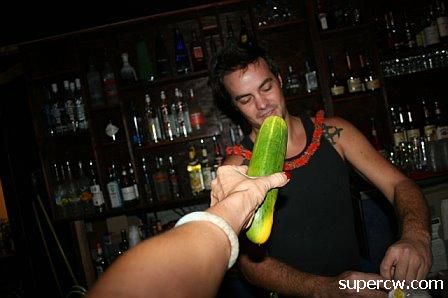 this helped.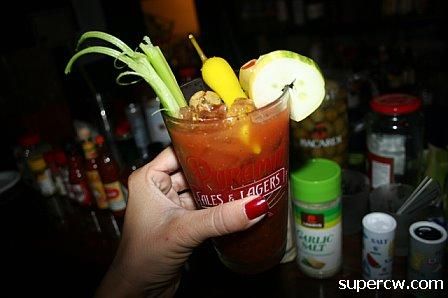 meanwhile. rock shoppin. and hey, look guys. you have more club wear options than some bedazzled/painted tattoo art stuff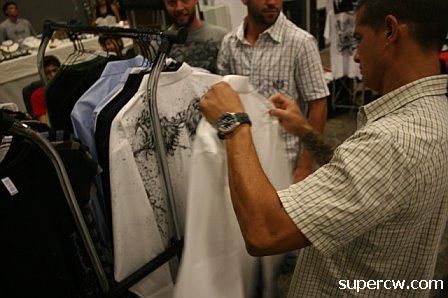 these are kamea's designs. i love the silk ties.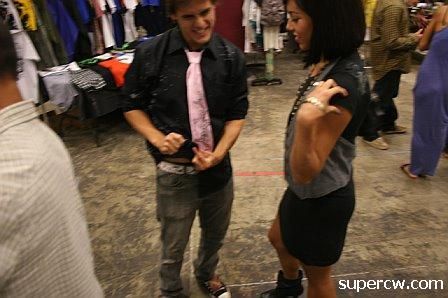 shanna wearing the girlie one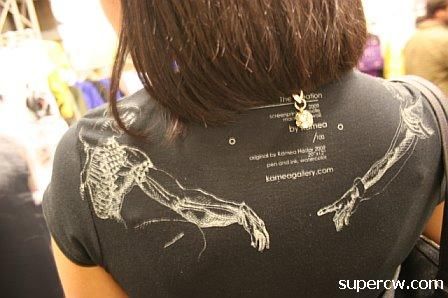 this bag made me miss dan weaver
i still don't know how i can walk in to this place and see it in friggin ruins, then come back a few hours later and everything is nice and neat. tip: lots and lots of black sheets to hide stuff.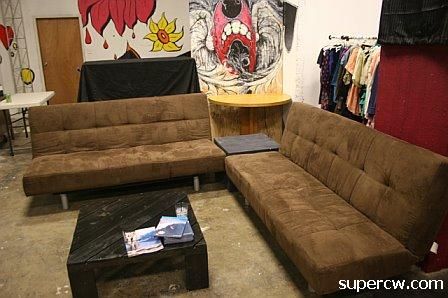 i'll be here every month, by the way. for these drinks alone.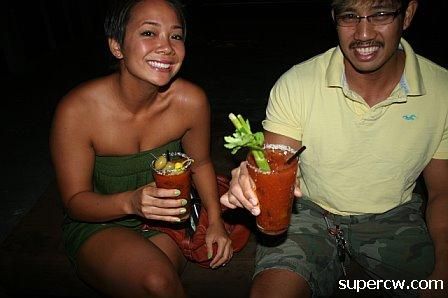 free food is a nice bonus too. but i don't think it's going to be free every month. like $2 or something he said.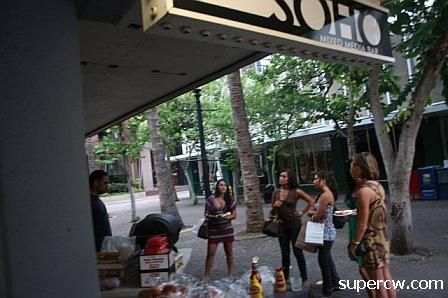 torry on a day off. don't expect a lot of these until they've wrapped. brandon too – only he should be wrapping sometime next week. showdown people.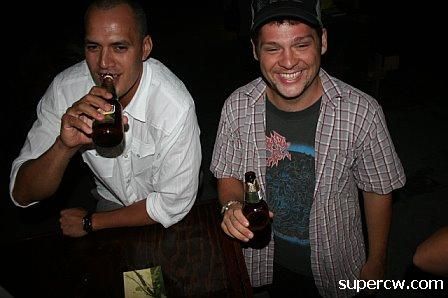 two beer queers were in the house. don't be fooled. these guys are all outgoing and funny on their show, but that's because they're talking to a little piece of metal. in real life they are like the quietest most shy people i've ever seen. we gotta fix this bros.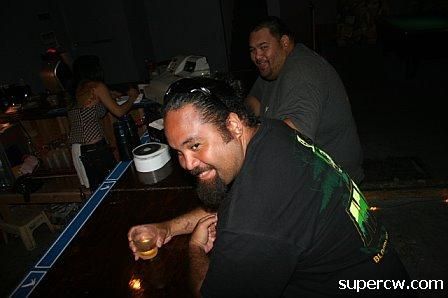 jonah's face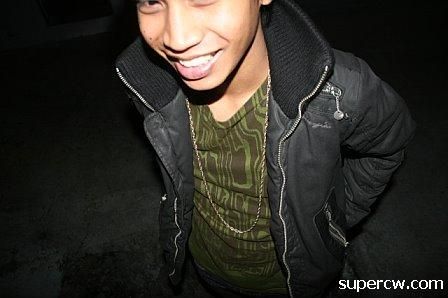 with the original face. aaaaaaa how did this happen, did i just teleport us to los angeles??!!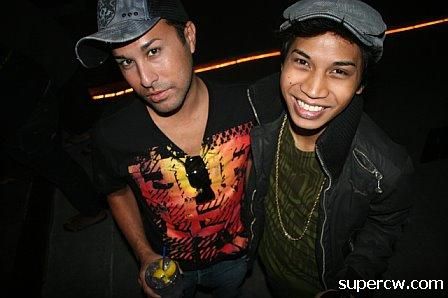 i was sad and mad and bumming and sad and every time i turned around derin handed me a vodka seven. it was magic. me and torry decided to rage at this point.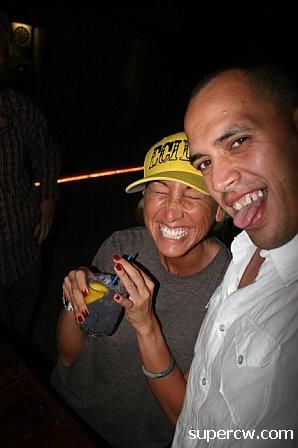 we made it over to kaimana's to catch yayoi's send off with the homeys. so glad we did.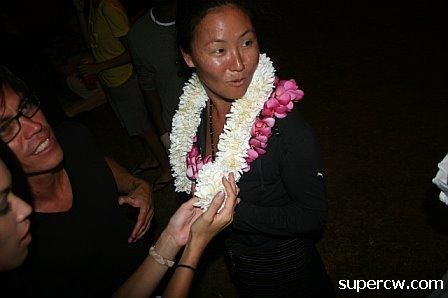 i love this beach. forever.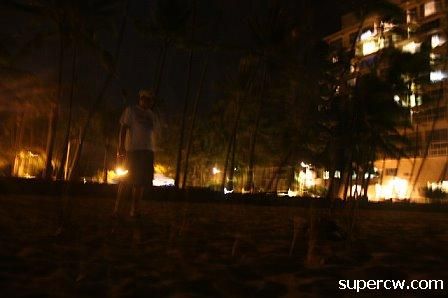 so yeah, yayoi is already in new york city as i type this. making friends. doing stuff. changing the world, no doubt.
she sent a lantern off into the sky tonight.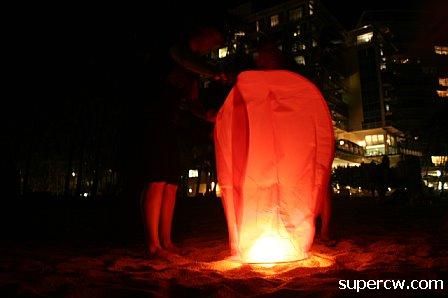 it was the most beautiful thing i've seen in a really long time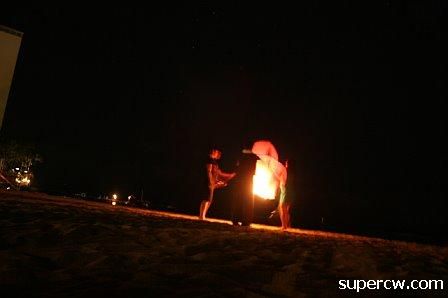 we watched it go until it looked like a star then disappeared into nothing. was so beauty.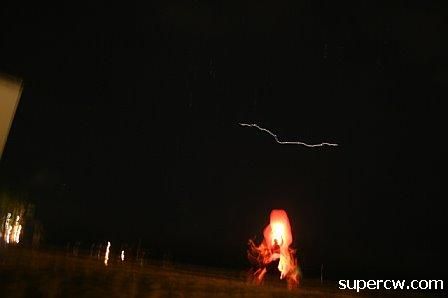 then went back to the sunday bbq to check out the bartender competition. the place was TY KU'd when we got back.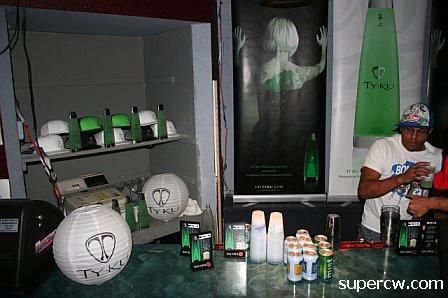 nice work guys.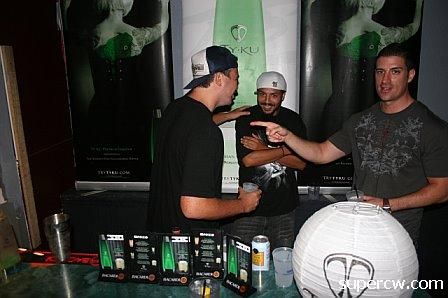 the jump offs sound checking too. on the right stage this time.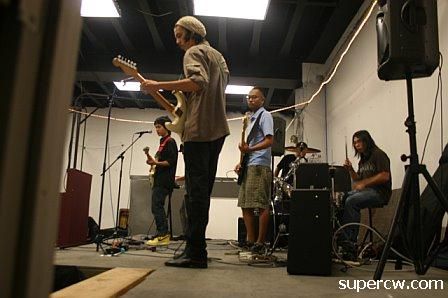 oooo who took this! someone had accidental close up. nice face tho.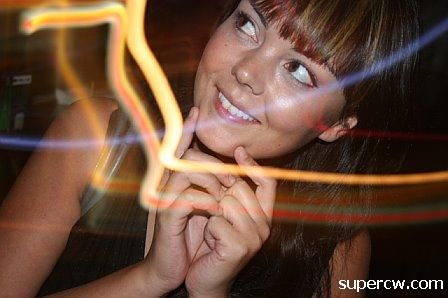 oh, haha they were trying to get me and erika too. the blondies. woah, i didn't realize we were also color coordinated. totally unplanned! blonde chicks just usually wear brown i think.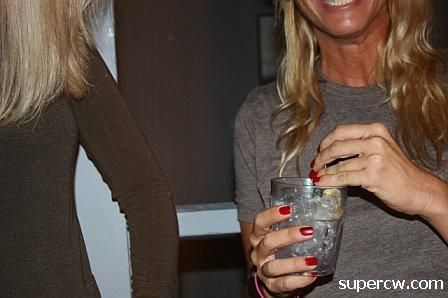 christain is a mix MASTER. yes, he won tonight, but he pretty much just wins in general.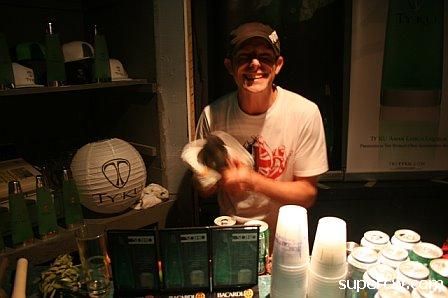 i showed all my pictures from the summer ( eventually). sorry to sound bravado, but i friggin loved the slideshow. it's soooooo good when the photos are all out of context and random. how's darieus and joy! AAAAAAA.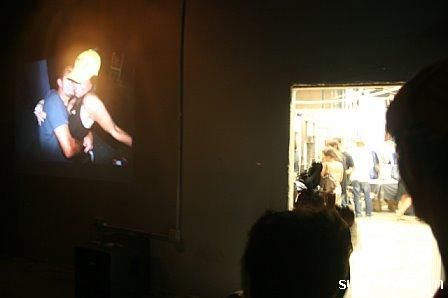 yup. tonight was pretty epic.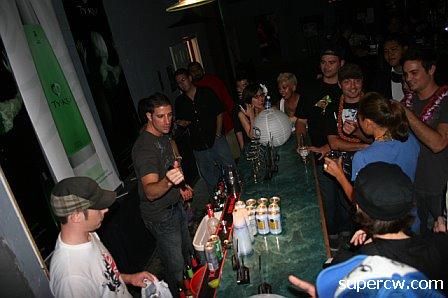 i really REALLY liked jessica's cocktail too, by the way. she uses bloody mary mix. girl likes to drink bloody mary mix in her beer too. it's yum. (she's yum).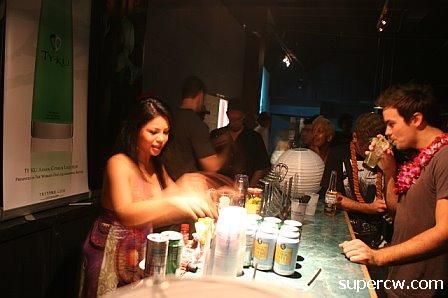 ps: aaaaaa the entire summer on the wall all night.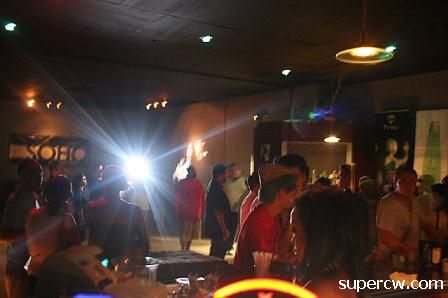 did you see dst's pics from tonight yet? CHECK EM! they are sososososo good at friggin party pics you guys. tracy is too. i need you both in my life.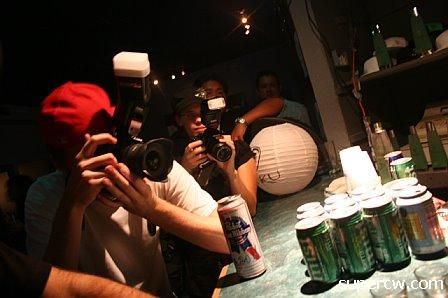 ty ku gave daniel a $150 bottle of white for his birthday. it was gone in about 10 minutes.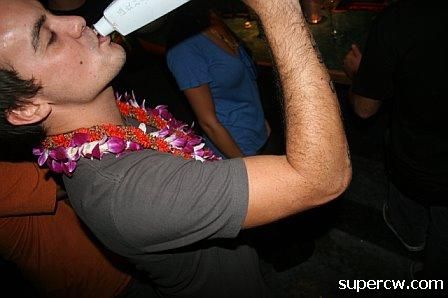 we helped tho.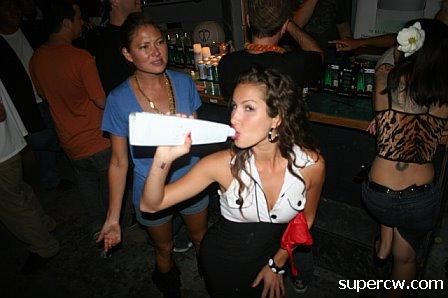 the jump offs! the jump offs!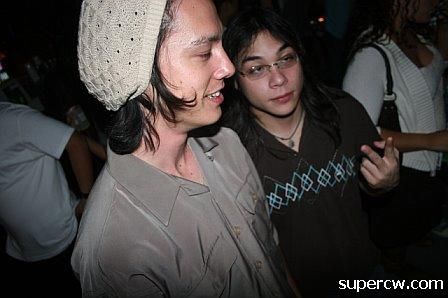 wait! crap! i wanted another sip.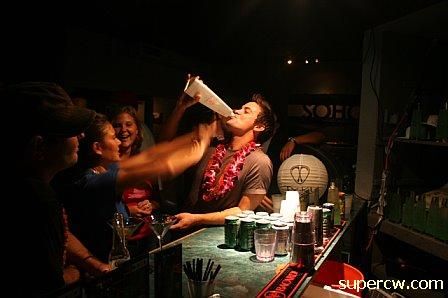 daniel introducing OUR favorite band the jump offs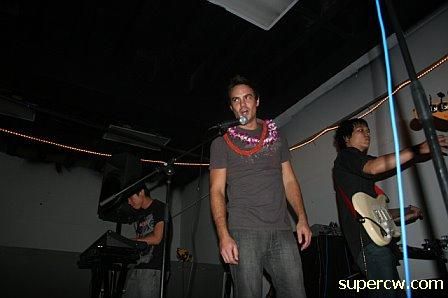 aaaaaaaa we love the jump offs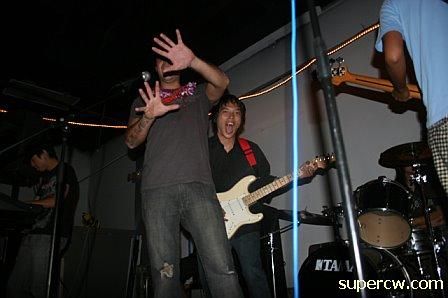 sophia (sofia?) got a ty ku hat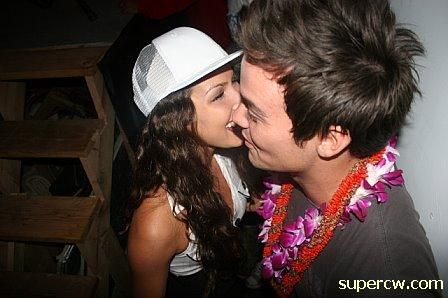 and landon tom friggin rocks. ROCKS.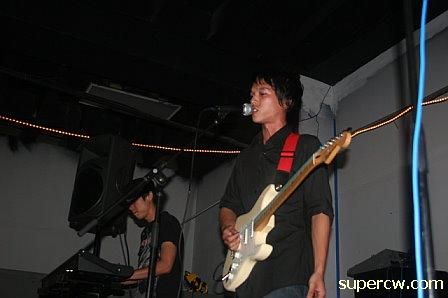 more camera babies aaaaaa! shaka.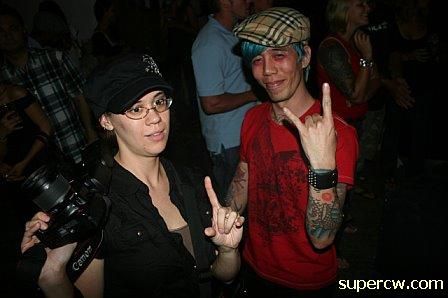 the dancers da-da dancers rolled through too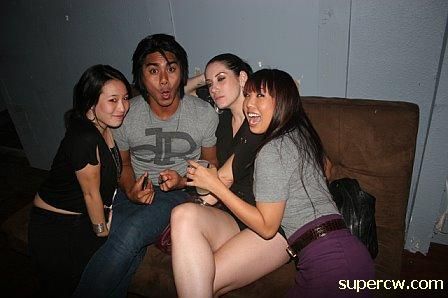 rob and maka and trav came and stood here by the wall for like most of the night watching summer. i was so hyped.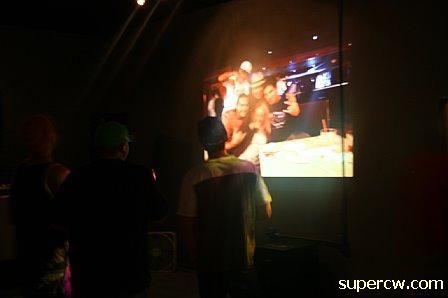 la cutie and her bright red red red lipstick, proving that yes, this woman can pull off any style she wants.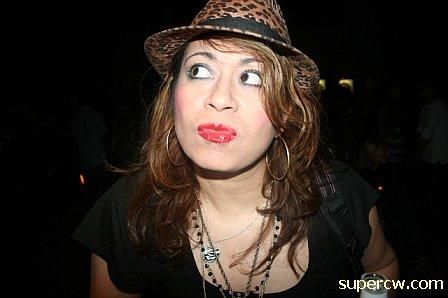 maka guys eventually retired to the couch to watch summer. they were literally glued to the wall. lovelovelvoelvoevlovelovelove.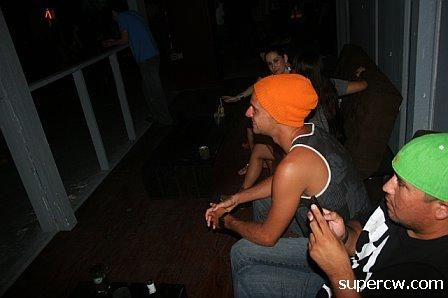 ya, sorry. i have to admit. it was super good. whenever my screen goes to screen saver sometimes i find myself sitting there watching it for a while. like, a long while. nostalgia.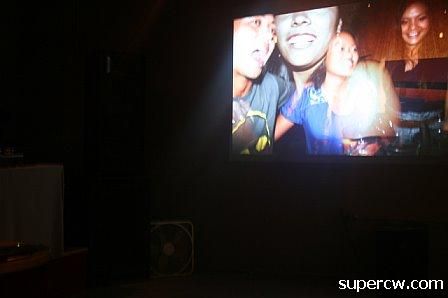 thanks for the nice sunday, guys.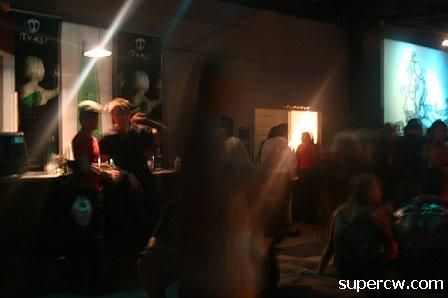 torry eventually came back to scoop me again.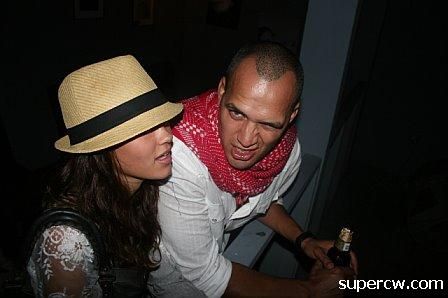 AFTER he made fun of me and my super non high-tech setup. ha ha yes, that's my entire cpu under that trash bin. i had to bring it down from my house because i don't have a laptop. whatevs! it worked! (eventually. thanks corey!)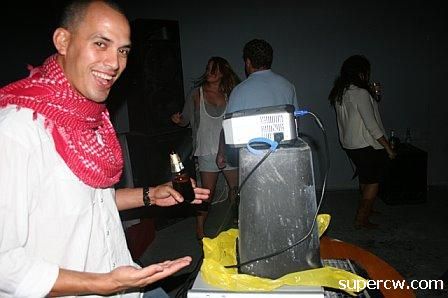 meanwhile, me and brian and torry boogied….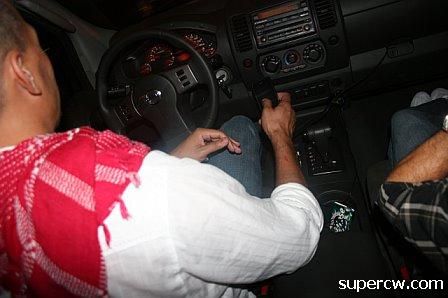 ….to the 70s party at apartm3nt. where i left my camera in the front with all the hats. in protest. i think dudes should be allowed to wear hats. sorry. picked the wrong time to be a brat, though, the place was super fun tonight. flash in an afro. me in maria's glasses. i can't remember what else. i should have taken PICS. aaa.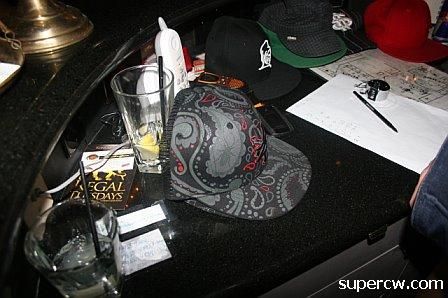 got back to soho to pick up my cpu to find samuel jackson cleaning up the place.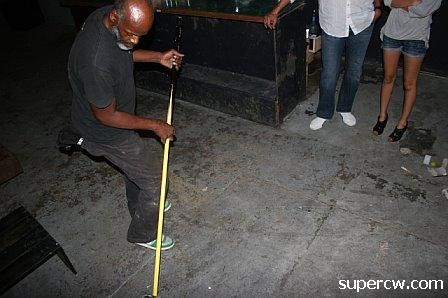 and joy looking like she was about to spit fire. and crashing and smashing coming from upstairs. it could only mean one thing. it was daniel gray's birthday.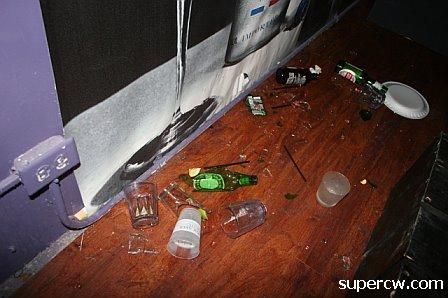 i actually had to stop him from throwing the table that HE BUILT out the window.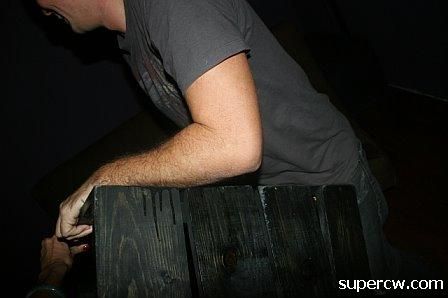 my 'saves the day' casualty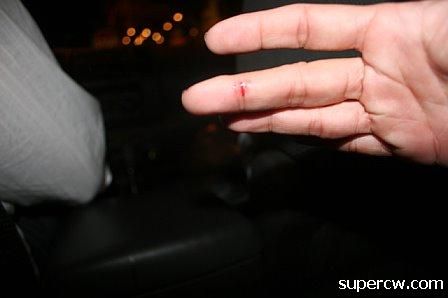 well happy birthday buddy. look at you now. 28 with your own bar. that you get drunk and destroy. nah, i'm proud of you. we all are. you're impossible not to love, just incredibly impossible to rely on, but your heart is truly golden, i believe this and know this and just wait til you're my age cause that's when shite gets good. love ya foreverrrr.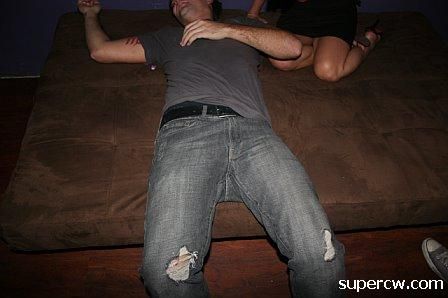 aaaaaaaaaaaaaaaaand that's a wrap.
see you soon, cw