one of my photos violated the terms of my photo hosting website. i was like HEY! at first but it's nice to know i have 3rd parties regulating the pg-13 nature of these posts. no, seriously. i started doing this all "underground" but never really wanted to, you know, violate any terms. hawhaw i should start uploading these to my own domain already. media temple hooks it up to pretty much limitless space. hmmm… maybe next entry. i still need photoshop to watermark these.
anyway.
last tuesday i finally saw ara laylo's new band Clones of the Queen play at Kaleidoscope. she's got like computer software engineers and stuff playing music in her new band. and matthew mcvickar is pretty keen on some sounds. i sat here alternating between gazing and drooling most of the night. it sounded amazinggg.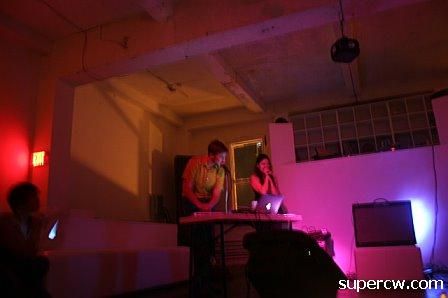 and THE GIRLFRIENDS! i can't remember the first time i started really hearing about them but it definitely increased in volume after they won The Opening. someone said if The Deadbeats were my boyfriends, then The Girlfriends are their girlfriend. Mike Pooley? Race? Anyway, say hello to the opening act for Modest Mouse!  and they friggin kill it.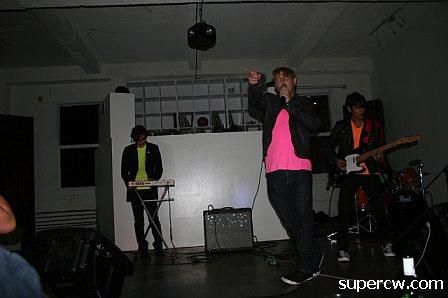 seeing aaron or tracy or this dude always makes me all stoked and i usually put away canon and just chill. it's like, "tag! you're it…"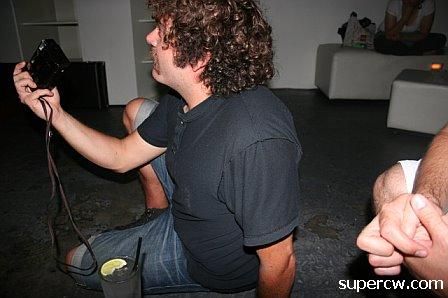 and yes! this isn't a collection of photos from last year, dan weaver was back. he was in honolulu. and it was rad.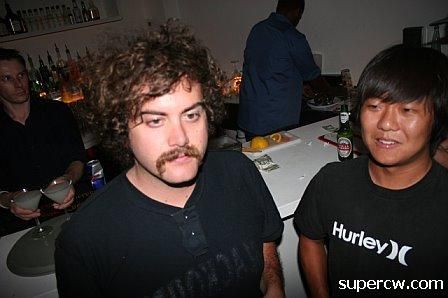 i was like "i bet you see passion pit playing, like, every weekend in new york" and he was like "i just saw them at a diesel party" and i was like…. "new york……"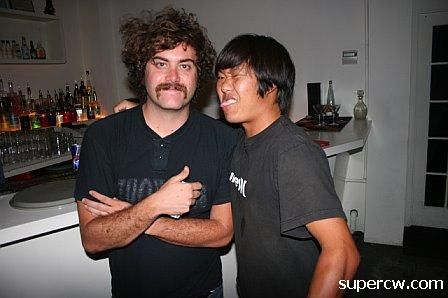 then i was back at work. work work working. launching some new yummies to the team and using sasha's irresistible cuteysmile to do it.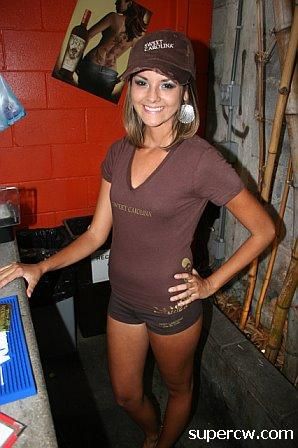 jon and jami's uncle!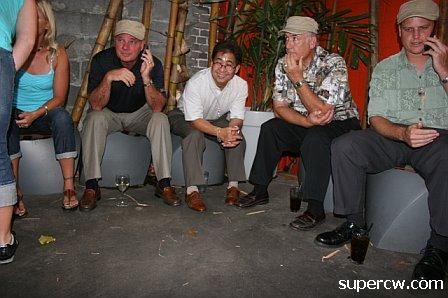 nah, we had a nice time. and oops, the vodkas are too good to just try one. sweet carolina sweet tea. and omg there was like a peach and a raspberry and a mint tea flavor. this whole sweet tea vodka thing is attacking big time on the mainland, and it's headed straight for us. and it's too good. and too hard to spit.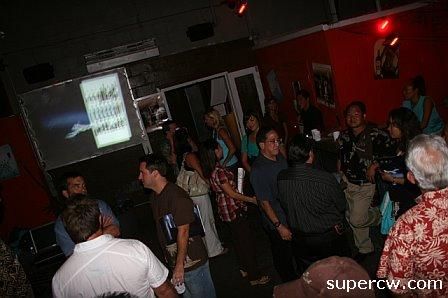 made for a fun party. and i love seeing my work friends in chinatown. rageface piikea, andy cruz and mister poynter. hai!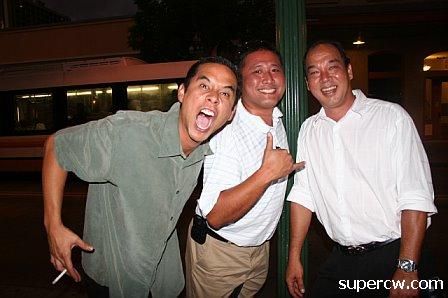 trey doesn't have rageface in his repertoire. just trey face. that's all we get. which is totally fine.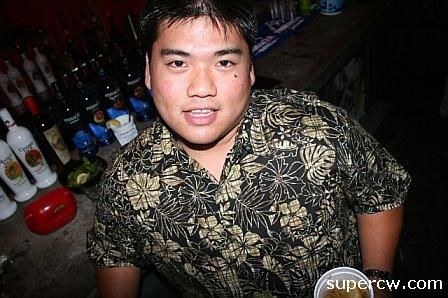 this was the week that The Manifest got their liquor approval and we were stoked. thursday night hellos.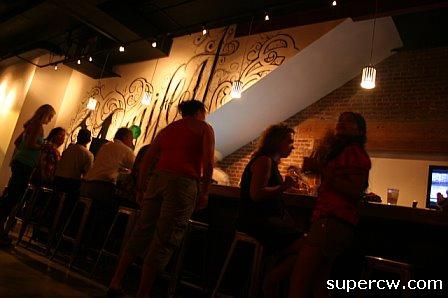 sasha wasn't even mad at me for making her wear bootie shorts. she even hung out with us after.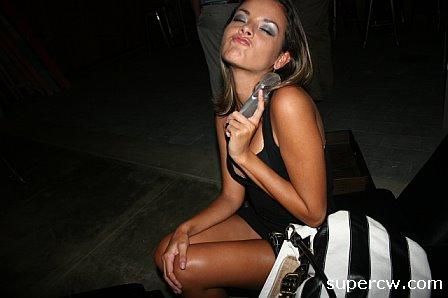 brandon, hi. plaid huh, YES! men, wear plaid. forever.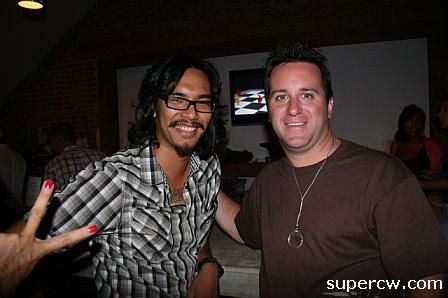 uh oh. i should have spaced out those taste testers at the launch party.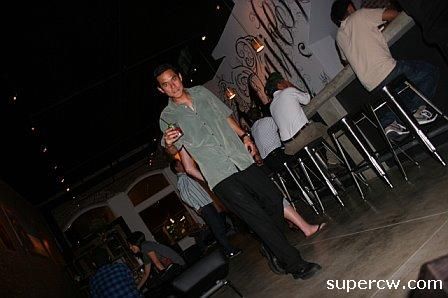 cause i'm pretty sure it made piikea forget his name for a little while.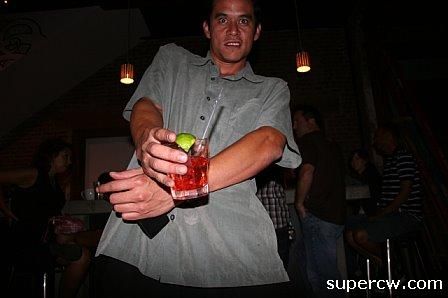 kat wasn't as happy about the bootie shorts, but i think it's more because she came in this super nice black dress. i felt bad. so bad that her shots aren't getting blogged. and no, shanna hulme didn't model for me, she WORKS with us now. i know right. she's gonna be RICH.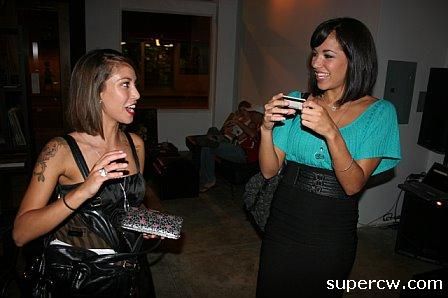 The Manifest the night before their big night. it was the best night to be there really. calm before the WOAAAH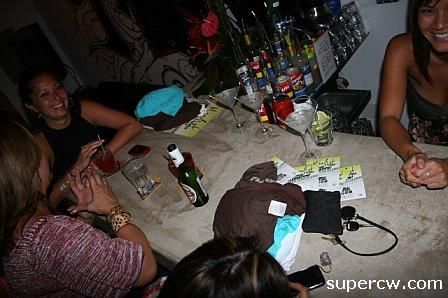 pat sato, everyone. what. his lips were chapped.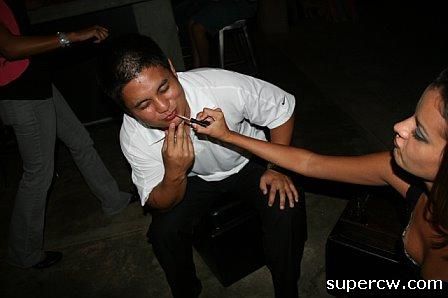 and if you've been in chinatown at all this past week i'm sure you walked by/ dropped in/saw the bikes outside. it's a new gem. i'm beyond stoked on this place. The Manifest for life!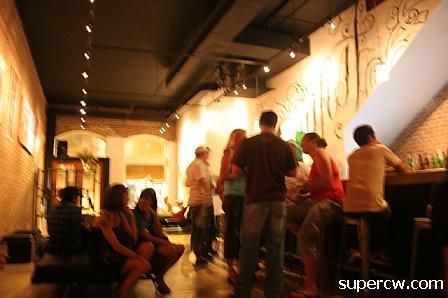 seriously justin and brandon – i have no idea but have been learning just what opening a venue takes and truly admire your courage to just go for it. i didn't realize justin was such a cocktail geek either – mixologist what! that's hangar one son! and can someone please tell me how you have time to not only run this killer spot but also keep a pretty wicked amazing website? swoon….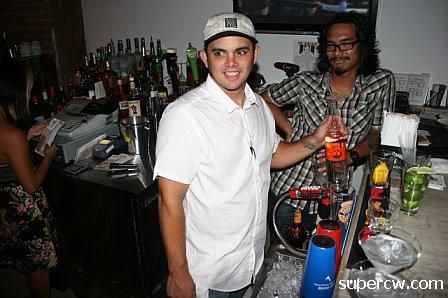 sorry, a lot of photos of one place, but i'm in love, ok? i LOVE this place.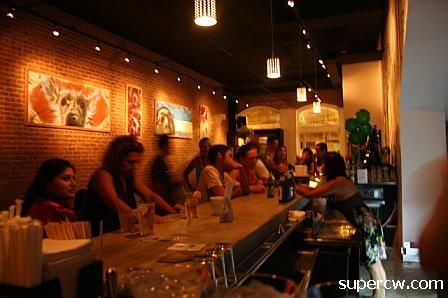 oop. and it looks like these girls love me. except kat. i think she's wants to bite my skull. sorry sorry sorry about the bootie shorts =/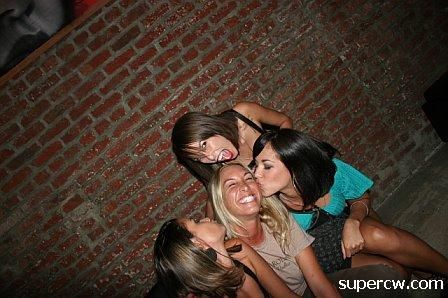 so it's directly across the street from Bar 35, by the way. and yep that's brandon reid. pretty much everyone knows this guy. remember when he was on LOST!! i do.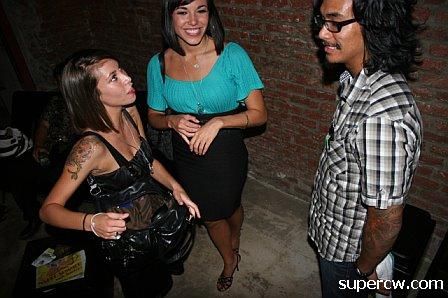 oops. oh, piikea come onnn. you only come out like once a quarter anyway. RAGE!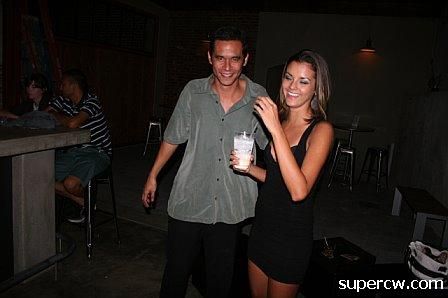 woah, more work. but it was beautiful and amazing. kelly sanders picked out all this.
and it was beautiful, buddy!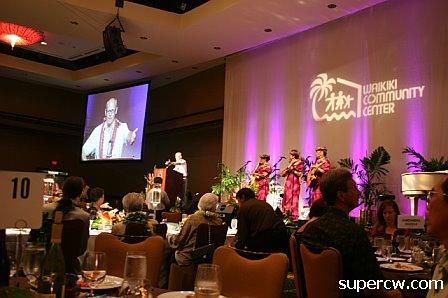 that's like a waldorf salad and DAMN i wish i knew more about food. because it wasn't no waldorf salad i ever had. there were like supplementing flavors/textures beyond the normal ingredients of waldorf salad, and it was resting on a bed of cinimon apples. man it was good. i ate mine and most of my bosses.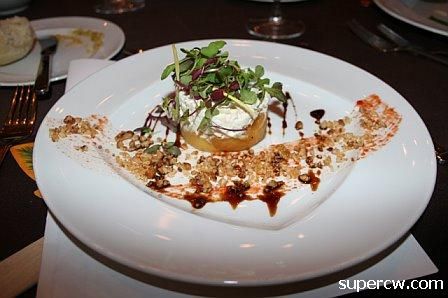 then we got this beef stuff that melted in your mouth and fish and crab (or lobster) mac n cheese, but only a tiny bit because at that point you could only really have that much. or at least i could. toomuchwaldorfsalad.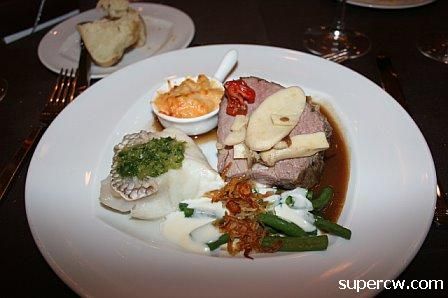 jack and jon de Mello. mountain apple company royalty.  i loved this view of his dad when he was accepting the award too. the cameras were on him perfect so you could see how proud he was of his son.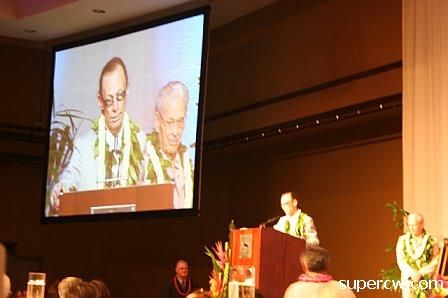 i booked it to chinatown after. my home. The Manifest was the celebration i was expecting. i lurked them from soul clap from most of the night. richard's studio too.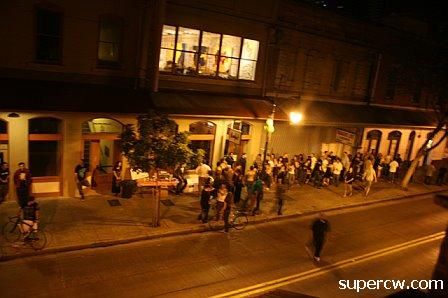 the fixeys too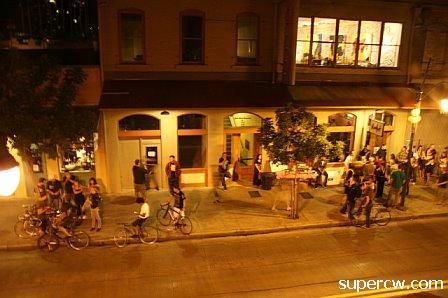 lacy was at soul clap and guess who got to chill with a beer for a while while she sharp shooted?
LACYCAM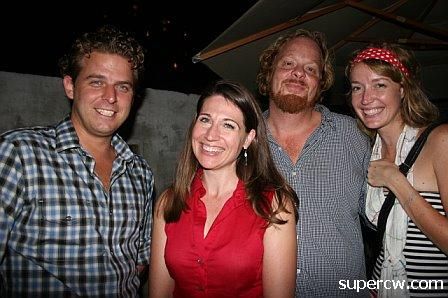 LACYCAM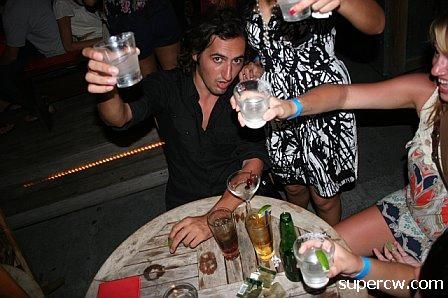 LACYCAM (love it love it)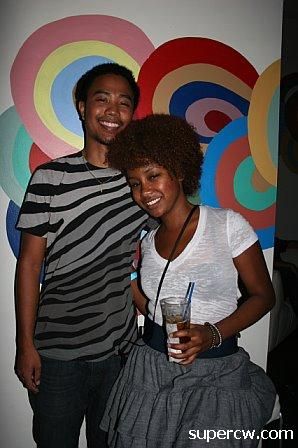 LACYCAM (you guys get two. stylies!)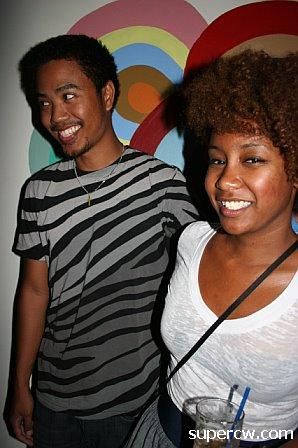 LACYCAM (LOVE it!)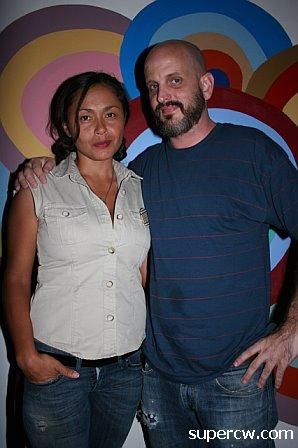 LACYCAM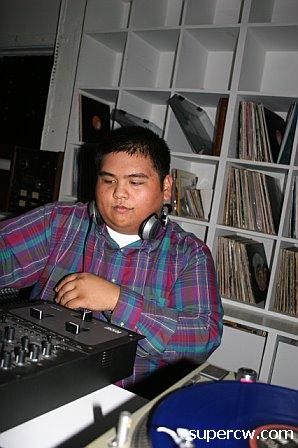 LACYCAM (LOVE it!)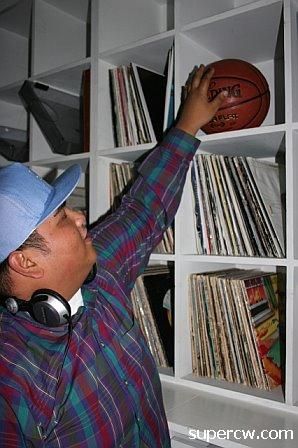 thanks sister girlfriend. those ruled. the best of soul clap by lacy matsumoto. and ALYSON i swear i think that's the blouse you had on the night i turned you on to The Deadbeats at jazz minds. no? lemme try….. oh, nope. but, hey, everyone – it's alyson from Lei Chic! and eskae eskae eskae.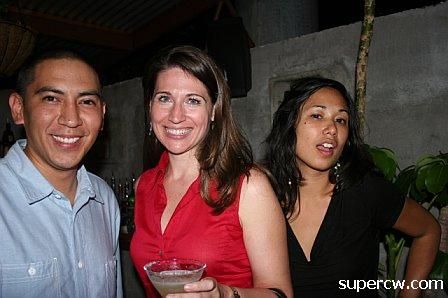 grady FOUND the clip of when he was on jerry springer. it was so classic. the entire story is what's the kicker though, and not even worth seeing if you don't know the whole story. ps: THREEFRAMES.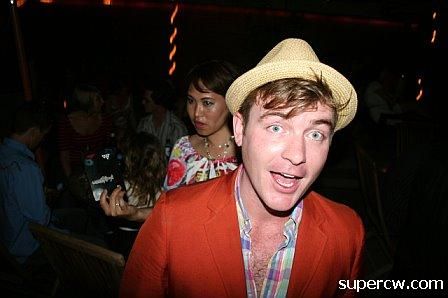 kalima stepped out too. it was the friday dreams are made of. shoot, there's gonna be a lot of links in this one. sorry, i got to see a lot of brilliant internet people last week. it was raddddd. we kind of tuned out and talked to each other vice our phones and twitter and fb. then of course i took pictures to blog about it……………..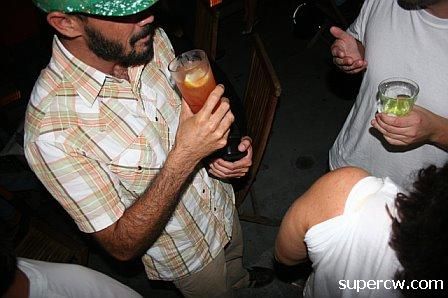 smilin jonathan.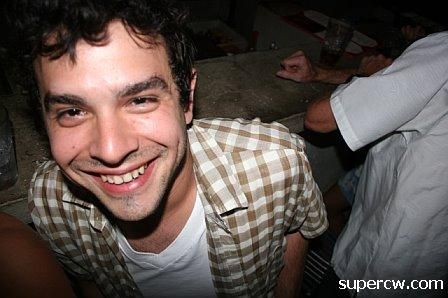 the nocturnal sound krew. makin do. in the hoo(d).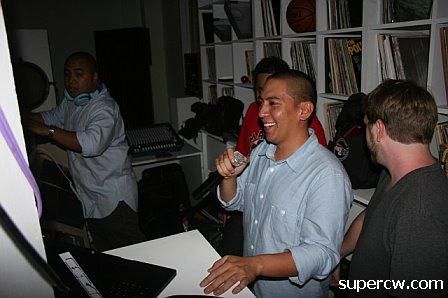 and the heat. everywhere tonight was a little bit muggier than usual. i felt it. made dancing fun though.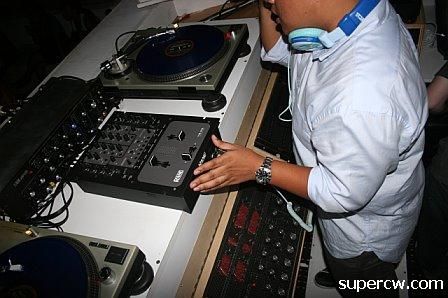 and made next door sexy as hell.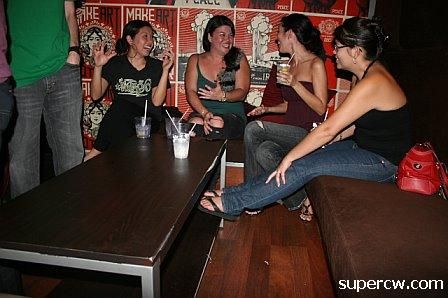 MAN next door. it's been a while. i love this place, can't wait for all the shows and parties coming up. still not feeling any air but the dancefloor was cracking and it was fun. FUNNN.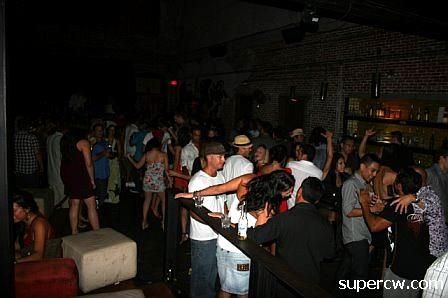 old supercrew in the back and derin having the best night ever.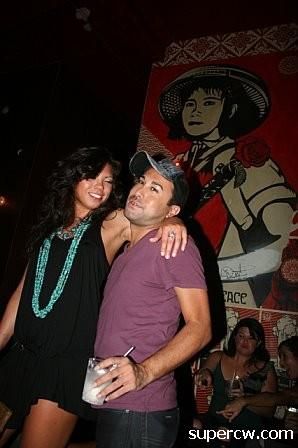 wait, where's the screen. CHRIS! where did the screen go…..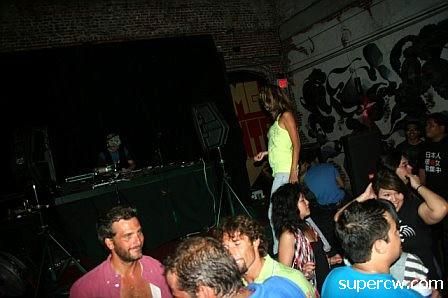 i said it today in my column, it really felt like first friday. like, a newer gen of it though. how brilliant and lovely. this was a fcking great night.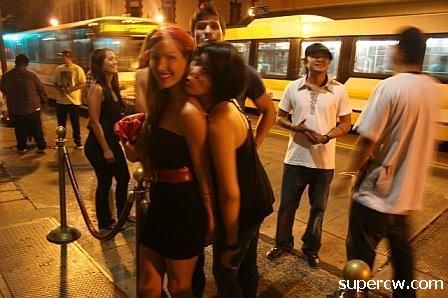 and yes of course i went to the grand opening Celebration! of The Manifest. so aaaaaaaa. hipster hip hop dude overload. honolulu > brooklyn.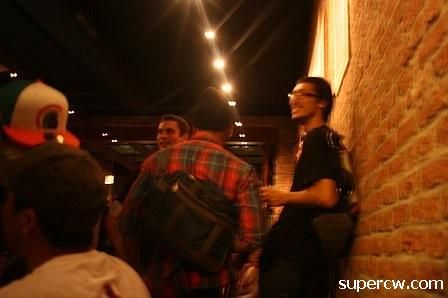 landonface. haha, he is usually really dressed up now when i see him out. he's working at apartm3nt now. that could be why.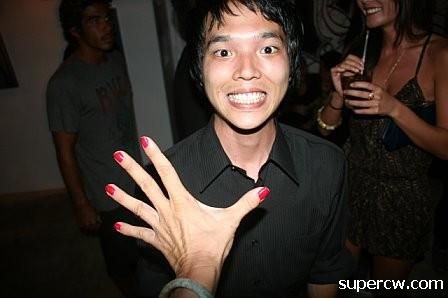 woah oop. see ya landonface.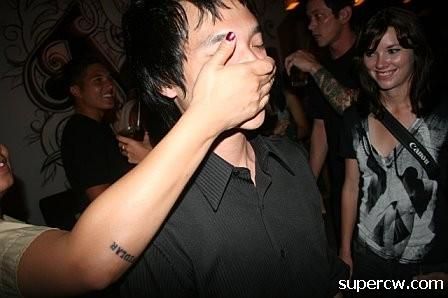 there was all this hub bub too. like, woah, how on earth….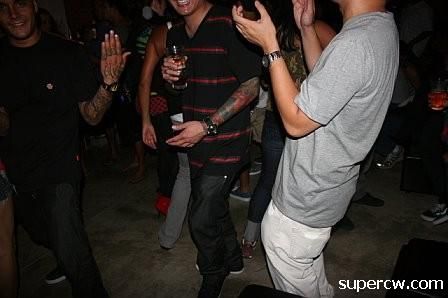 …..is BLAISE SATO in the building? don't you have like a crazy celebrity star studded friday night at Level4?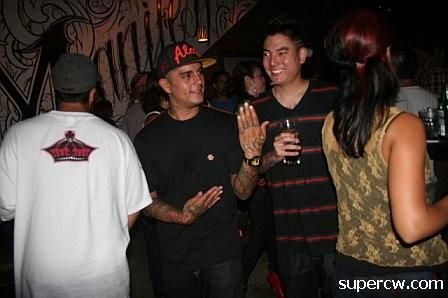 nope. the power went out. sad stuff, the royal hawaiian shopping center lost out on a lost of business that night. if you can see the good in it tho? they got to check out chinatown. and it's newest gem. and it's greatest faces. i was stoked.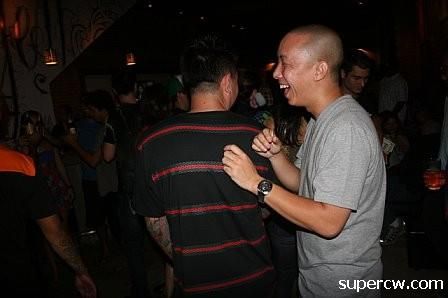 night two in a row of chilling with models? OKAY.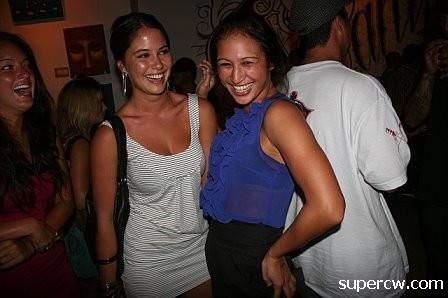 night two in a row seeing these two? OKAY.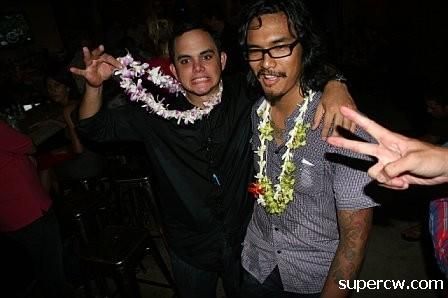 The manifest. is. the. SHIT!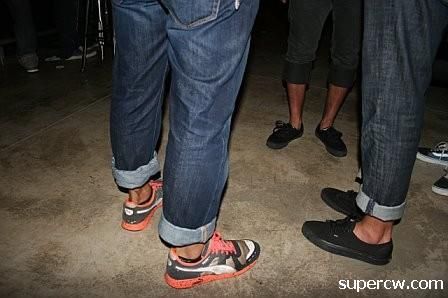 first friday's younger, cooler cousin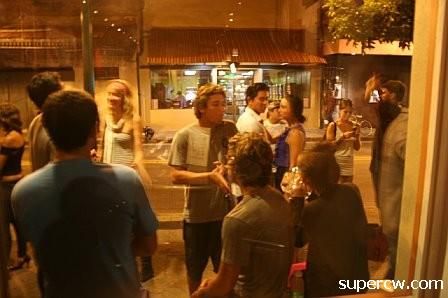 or, like, third thursday's twinkie in the city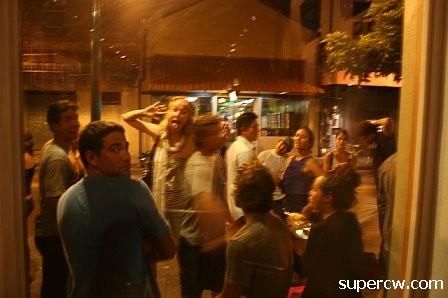 or, like art after dark's love child with the shack waikiki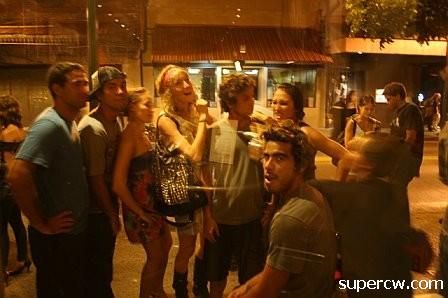 me and kalima were all inspired tonight. so much beauty and positive energy down there. we after partied ay my crib and had portrait wars about it.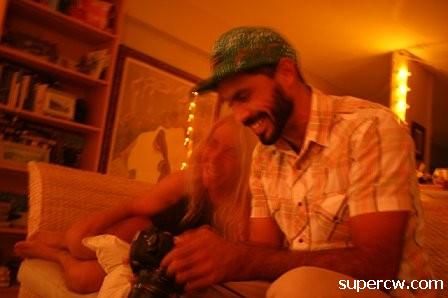 it was easy with, like, models and stuff in the room.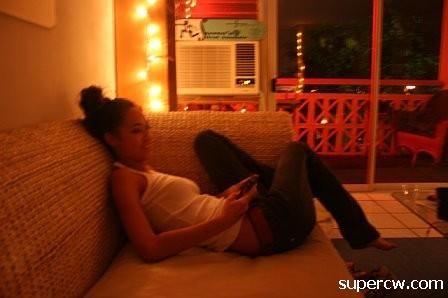 nicole naone. you gotta see her work. her art is linked over there somewhere too —>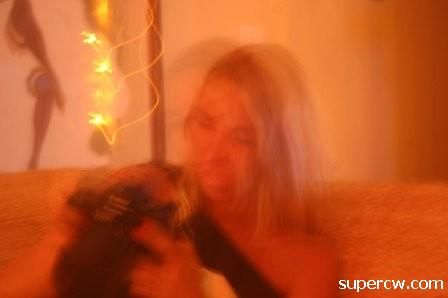 saturday was saucy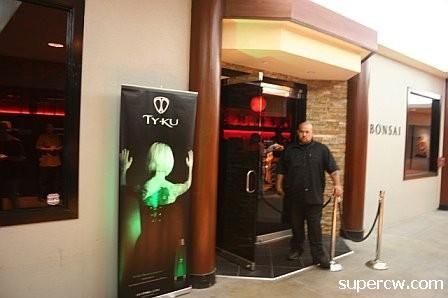 i knew it would be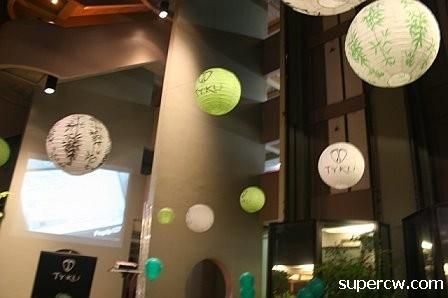 anytime you do stuff outside it's just hot. like, literally too.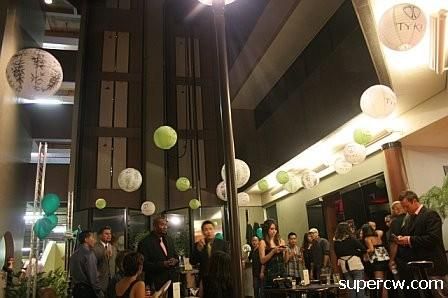 and i mean, come ON! men in jackets? it was so lovely.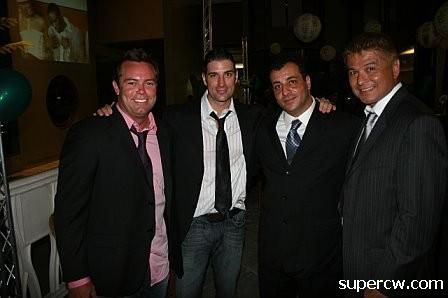 ty ku was launching at rush hour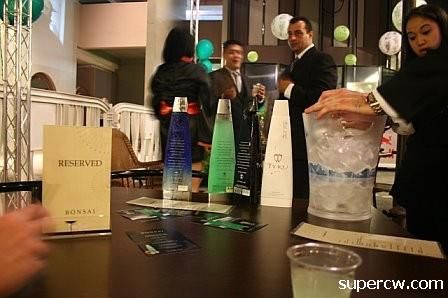 china in japan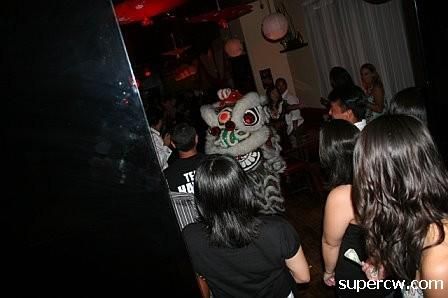 and a $9856273 bottle of white on the table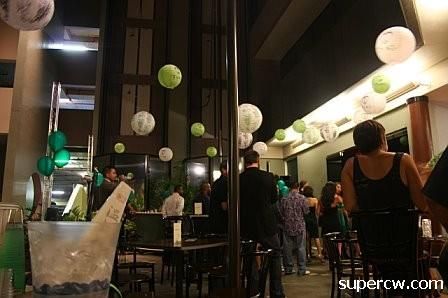 aiea bowl made it to town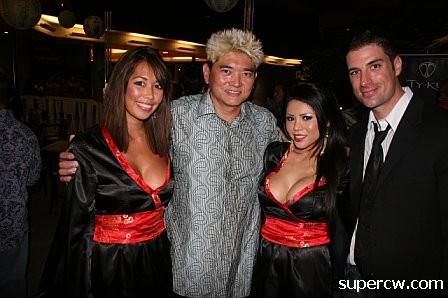 and i wanted to eat his date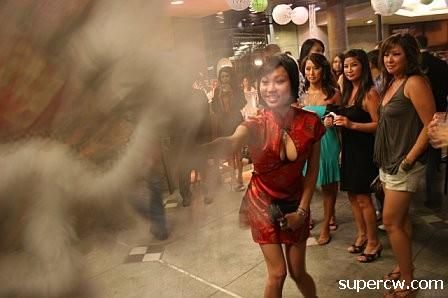 rush hour was bryan and raph. did you see the flyer? they all looked so nice in their suits. i hope they do this more.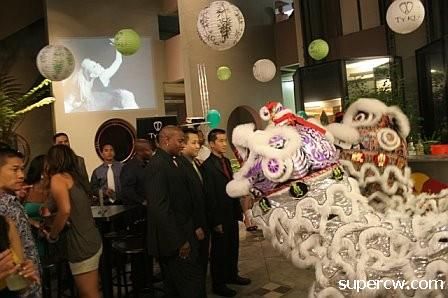 and duh, the girls looked amazing in their dresses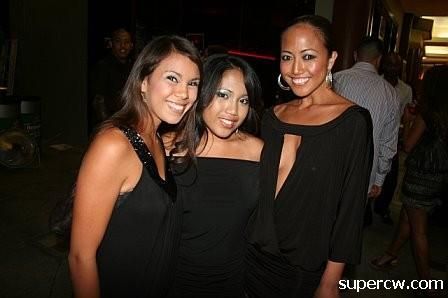 nicole makes me want to try harder. i'm so gonna go see a stylist. next month.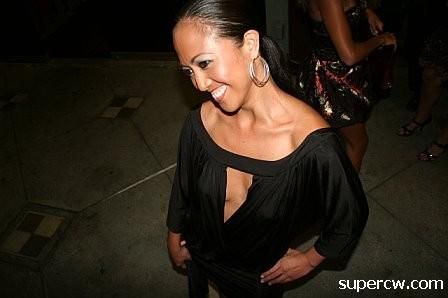 ps: i felt like all last week i was being attacked by beauties. it was marvelous.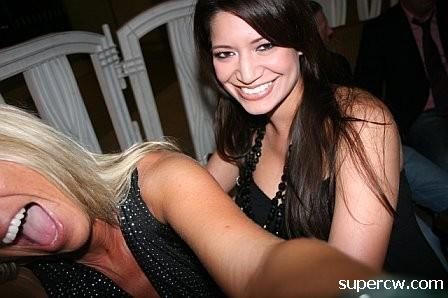 meanwhile bryan and jess were, as they say, working their asses off.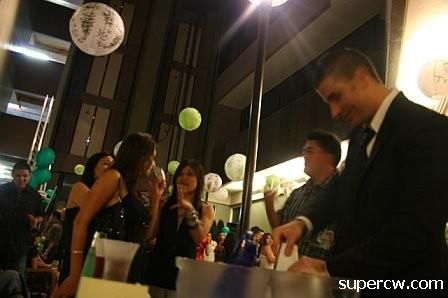 that's the black. ty ku black. it's a super premium junmai sake. brewed in oregon tho. and woah. tastes amazing.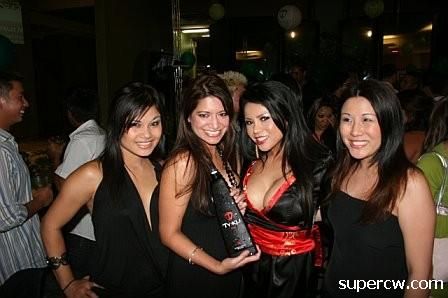 we stayed a while, but had a lot of other saucy things to check out. justin cruz on the lanai wasn't one of the planned saucy things we were gonna see… it just happened.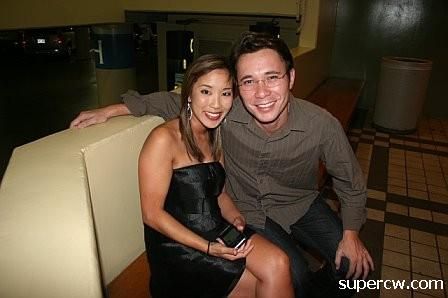 kristen and maria are the kind of people you meet and are immediately besties with forever. then they go and get jobs that make it impossible for them to romp about town with me. so i have to go to them. which is just fine.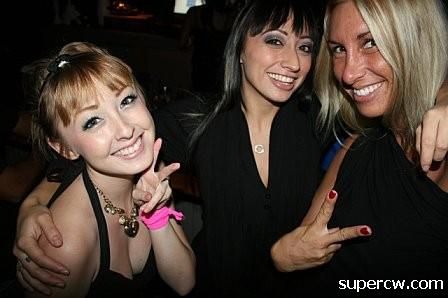 speaking of jobs. monica and i used to work, like 4 feet away from each other when we were headhunters. man i miss gazing at her while i was on the phone….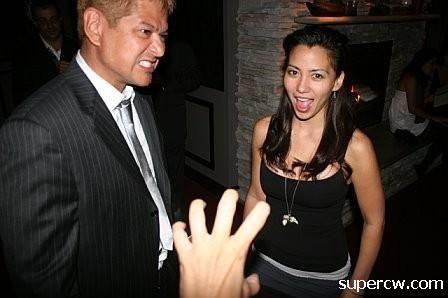 OH! that was the photo that violated the terms of service… hahaha it was me grabbing monica's boob. there was no nudity tho, wtf. so gonna start uploading everything to this domain. aaaaaa. meanwhile, here's a perfectly pg-13 clump of watermelon from my martini…..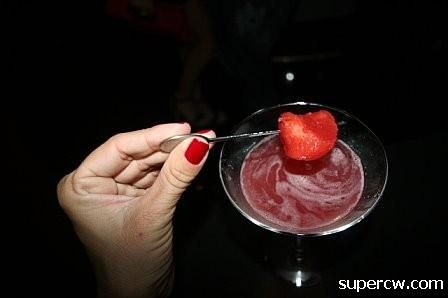 the girls got esspresso. they were amazing cocktails. i want one right now.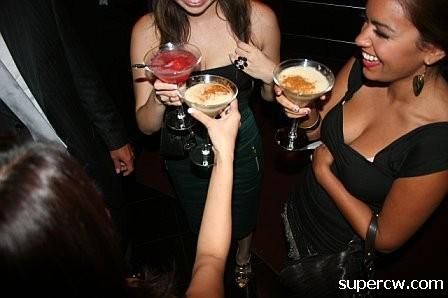 about to violate more terms…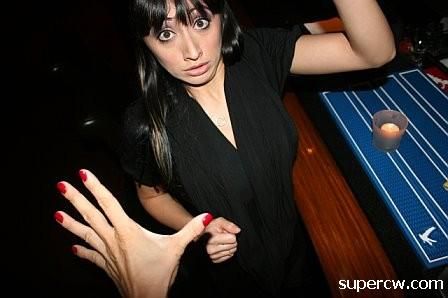 BYRON and JAY! aaaaaaa. hahahha this was the start of rageface for all of us. ps: we're at apartm3nt.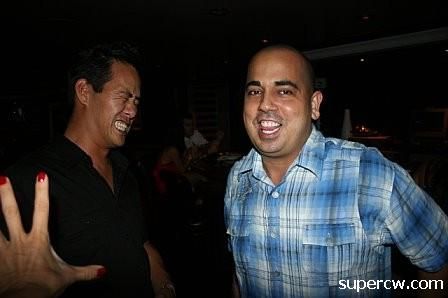 black looks so good in there too. it's like the saucy color of choice for that place. black or red.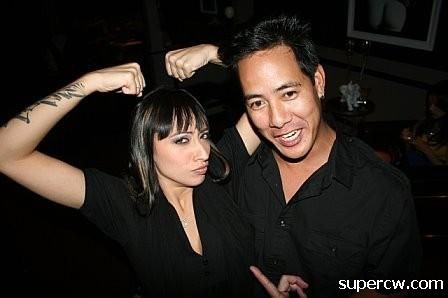 black, red or leg. leg is always a nice color too. i was proving to everyone that i did, in fact, wear heels tonight. i'm getting there.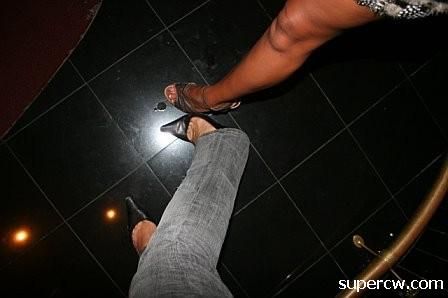 manicure WOAH!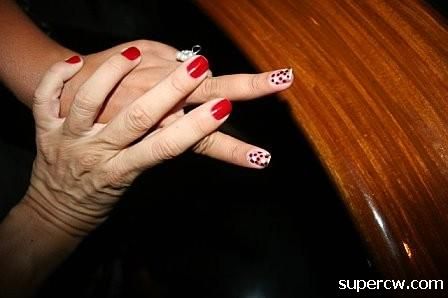 flash played one of my drunk dials this week on the morning show. we should have signed some kind of confidentiality agreement before he started you guys. now none of us are safe.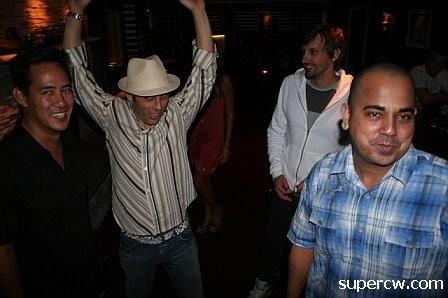 aubrey and matty. bAMp. woah, that's like what the palms did in a tribute to the late adam goldstein. speaking of: that is the most difficult sort of death to deal with– losing someone to drugs. watch out for each other you guys.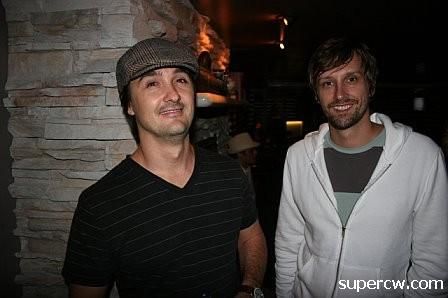 kaleihikiniladygaga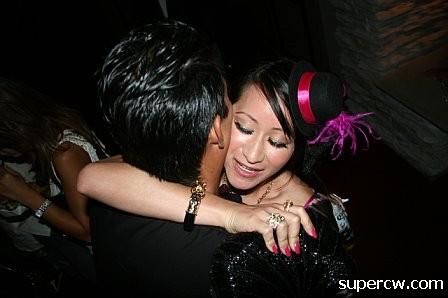 always topping even the best dressed people in the room by a thousand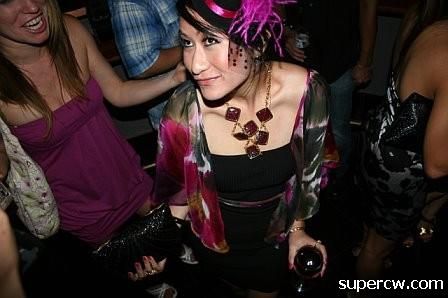 apartm3nt was sexy as hell. as usual. not sure how we were 2 for 2 at hitting these saucy places right at their peak… but i wasn't gonna question it.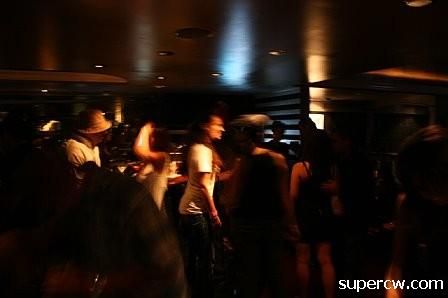 pearl was next
for beautiful. it was beautiful.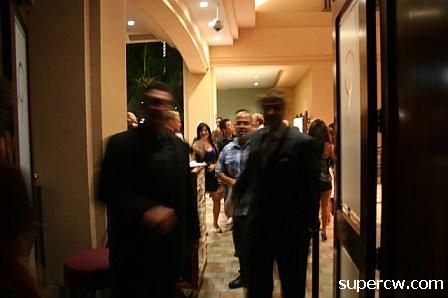 and PACKED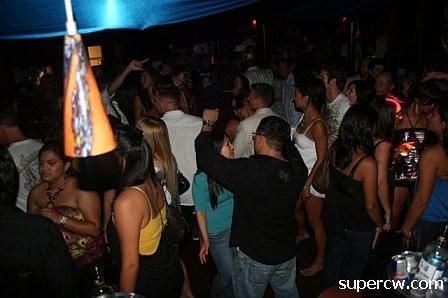 i have no idea what time it was, i went out without a watch tonight (which is pretty cool if you're not driving, but i can't do that too often. neurotic.), but i'm guessing it was late. like, after 1am late.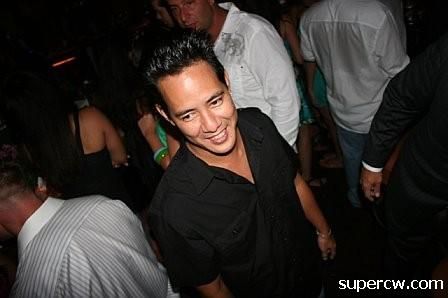 pearl is a beautiful club with beautiful faces. even after 1am. stephen and cathleen.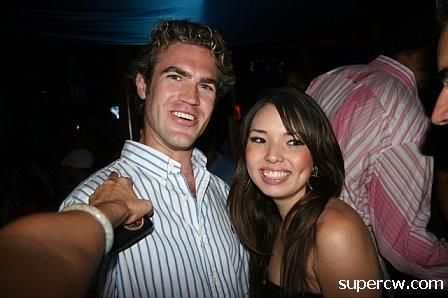 hank was the man of the hour. as usual.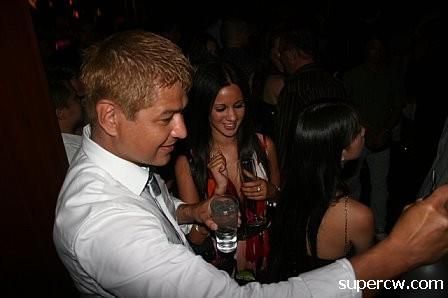 french stuff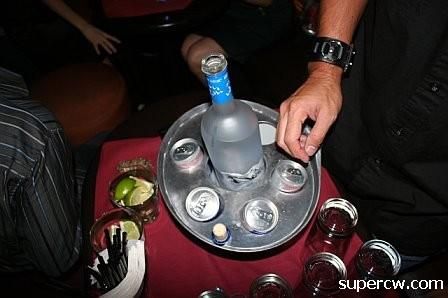 byron and i used to have our birthday parties together at the wave. circa 04.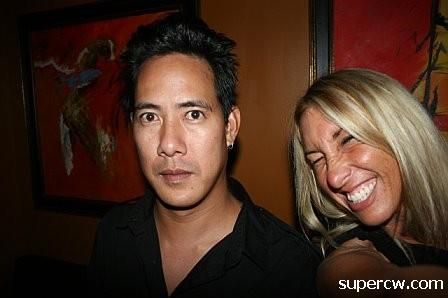 now? we rage.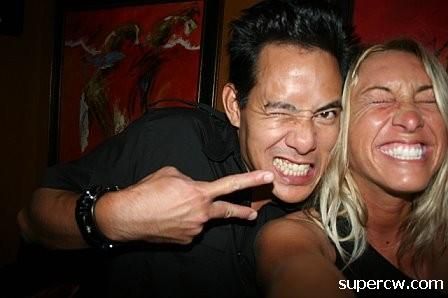 hi paul klink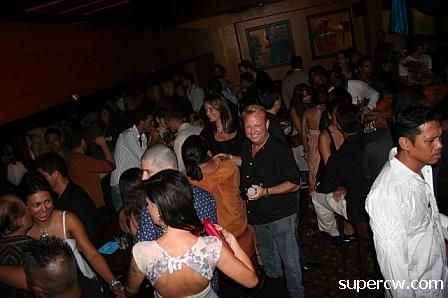 blaaaaa, most of this point was just peoplepeoplepeople. i liked it tho. beautys.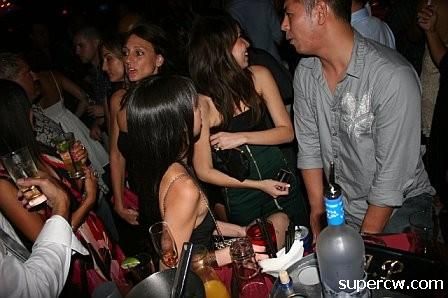 kanpai.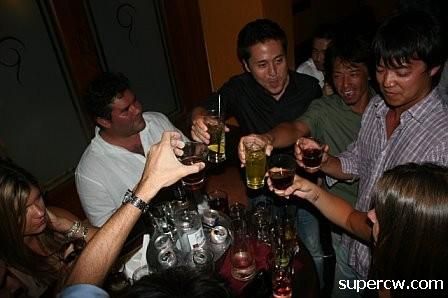 anyone wanna help me with my hair? i need help.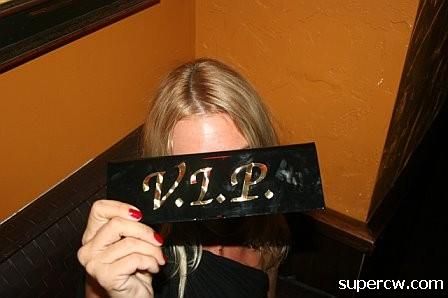 meanwhile, hank was having the best night ever.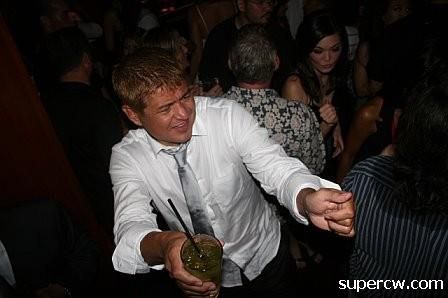 everyone was, actually. except that guy. and it was probably just cause my stupid flash. sorry, friend.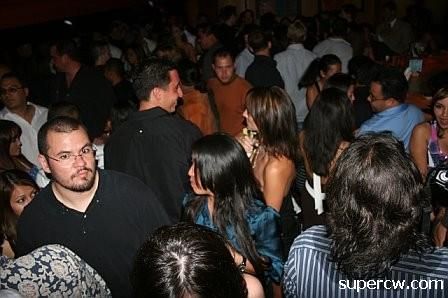 then russell made rounds with his silver holy grail goblet pimp cup that he was carrying around all night. i bet it was lemon water.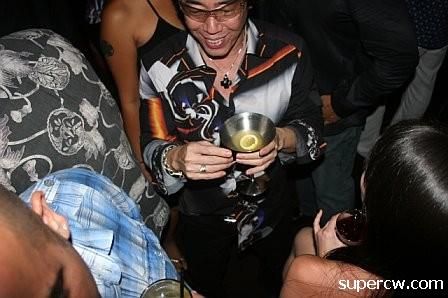 i saw vince. hey, vince. over here.
oh oops. look like vince popped one off. please please don't tag me on fb, friend. aaaaaa.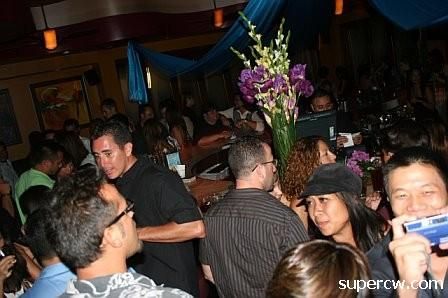 night three of three of hanging with models? YUP.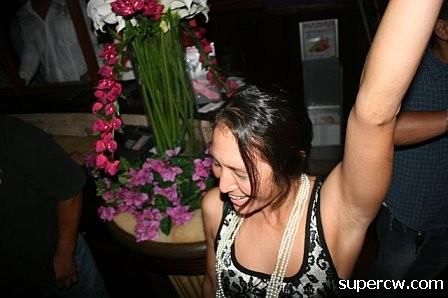 ella isn't no ordinary model either. she can sing and dance and knows all the words to every hawaiian song. and makes a mean mojito. omg i love her.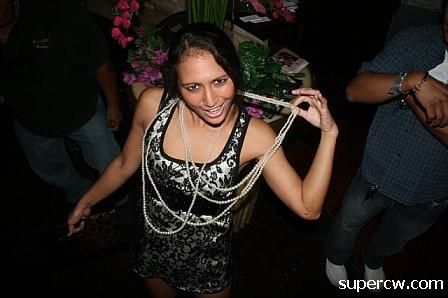 AND? her friend had a headband on. aaaaaaa death by cute.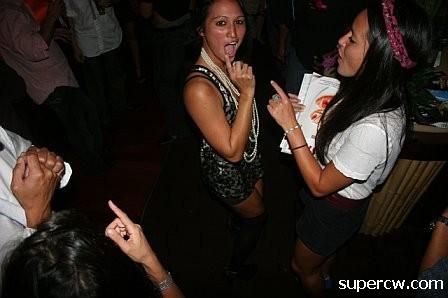 dan and holly.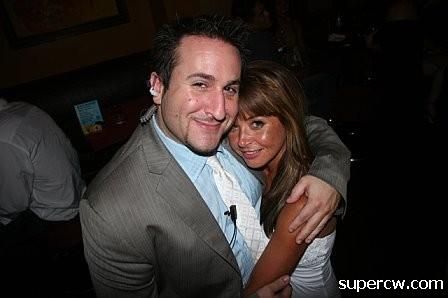 mars making me melt with more french stuff.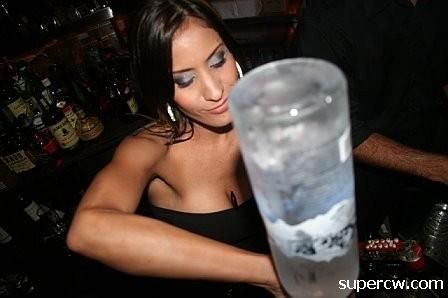 i. LOVE. this. woman.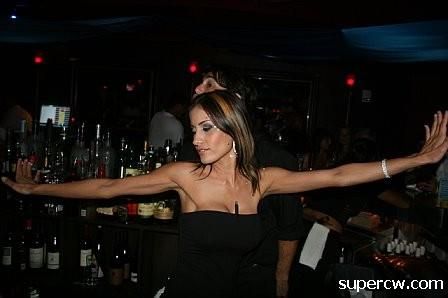 hahah chad too. YEAH CHAAAD.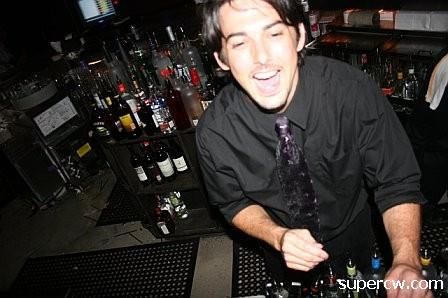 every time i saw jason kim tonight he was with a new group of good looking men. upping the beautiful factor at beautiful.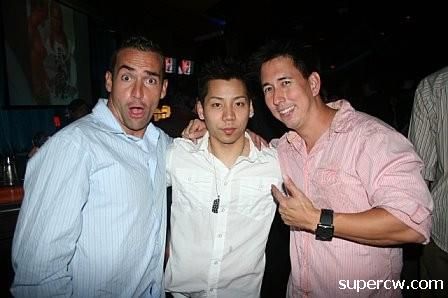 see?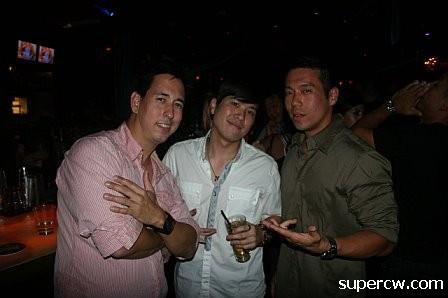 and brendan has a girlfriend. i saw. aw!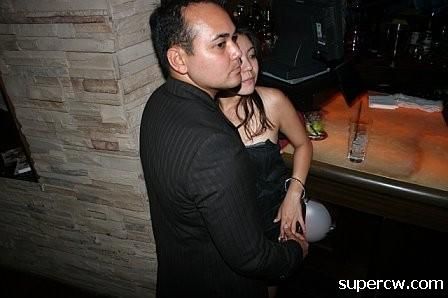 meanwhile outside ernest was keeping the peace. even if i wasn't. we love this guy.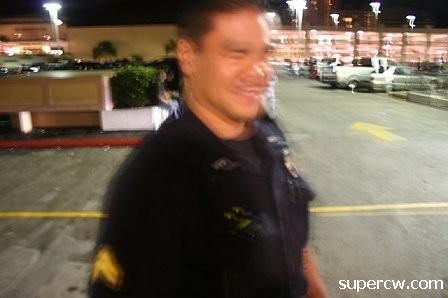 that's all i got this week.
OMG labor day weekend. i was going to just show every photo i took all month on sunday at Daniel's birthday party but since it's labor day i decided to do the entire summer. anyone have an external hard drive i can borrow? it's gonna be epic! please come…
til next time.