blah, i've never really been in to the planets and stuff. saturn in venus affecting aries moving around jupiter's tenth house of career in the full moon to the third power? come onnnn. we all have good days and bad days. like i'm supposed to believe that it's some giant masses of gas and debris bazillions of light years away that's making me not want to go out on a friday night?
ok, fine. i can't avoid this mercury-in-retrograde period thing. how was your september, communication wise? just asking, cause it was supposedly one of the worst months of the year for ALL OF US, according to these planet sociopaths experts. in any case, i didn't really feel all hyped to leave my house much, so i didn't. having this amazing ginger cocktail with golden raspberries made by bargenius kyle at thirtyninehotel doesn't count as leaving my house either. this IS my house.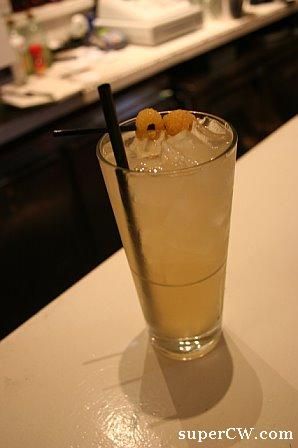 i only really left my house for like, life or death situations. like wine dinners for work.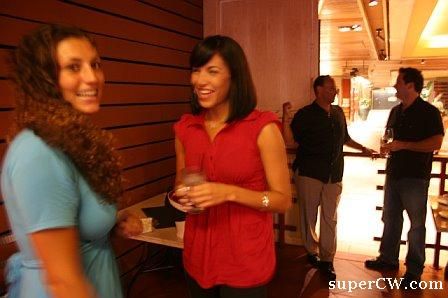 ashton from wild rock was in town. he's from new zealand. i'll give you two guesses as to what i talked to him about, the entire time.
(hint: you might not undrstieand.)
i took the book with me to read after because i felt so bad. i learned zilch about their wines, but we laughed our faces off most of the night. ashton being 100% willing to talk about the beached whale all night instead of the wine makes me like them even more. success.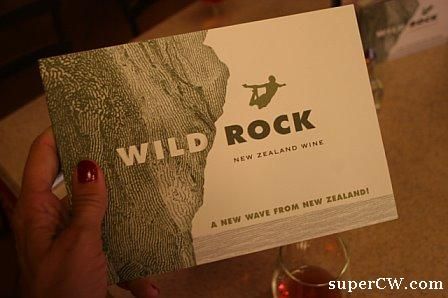 oh, and back to thursday. i was beyond stoked to get tickets from arty trisha to see A Song For Ourselves. I wanted to buy tix super bad but my paycheck-to-paycheck kinda went more heavy on the "to" than the "paycheck"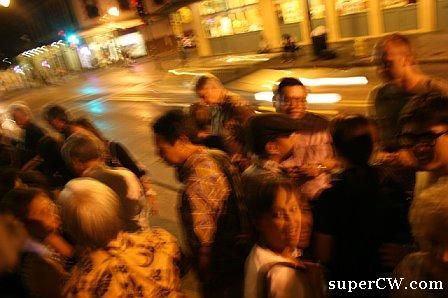 i stepped off the stairs from my amazing ginger cocktail to a flurry of adults and smartys that had gathered outside next door for the event. most of them had been together all day doing things like panel discussions and stuff. they had a lot to talk about in line.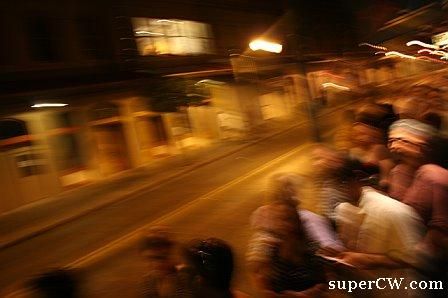 there was a lot of stellar people in here tonight. tad nakumura, aaron, ara, the blue scholars, anderson le, etc.
it was a brain-orgasm as far as idle "out and about chit chat" goes.
i was stalking following tad on twitter and found out that he knows derek mio. wicked. he also knows a thing or to about putting together a compelling piece with all the right graphic accompaniments. jesus. it was amazing you guys.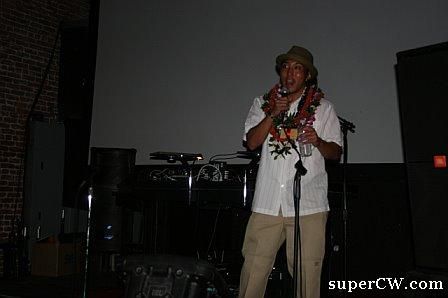 then friday got all sincere too with an event for new day kids. the kind of thing that Manifest was BUILT for. it's like, ok ok ok we'll do an art show, but how about we raise the bar on that whole art show thing. by a thousand.
eric and joe and everyone else involved? way to nail it. i wanted to cry i was so happy.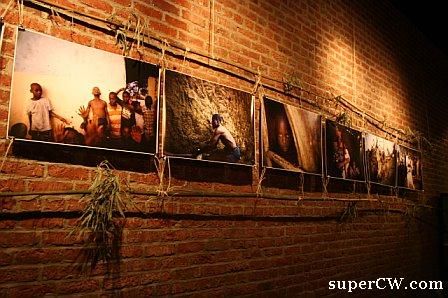 didn't stay out long. spent saturday staring at the wall. got a call/rescue from red bull rob. we picked up maka. we made a day out of it.
lani loves maka, part 1.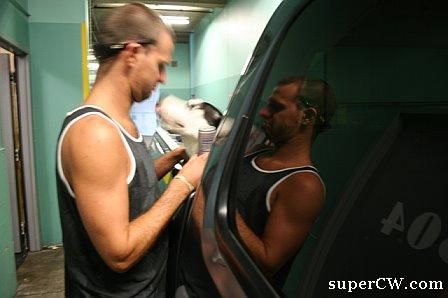 i snooped around the red bull warehouse while rob was stocking up. could NOT believe THIS was on his bulletin board!! yes, you're seeing that bulleting board correctly…. according to red bull rob, I'M what's going on.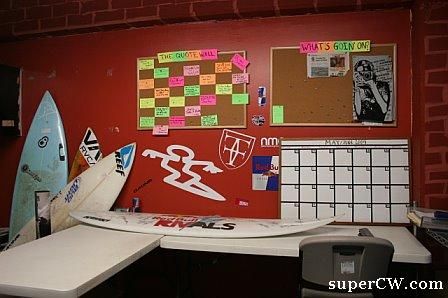 i came frolicking back down the stairs all pumped again. slump what. i think it was at this point that me and maka got in that ice fridge right there to see how long it would take to freeze us.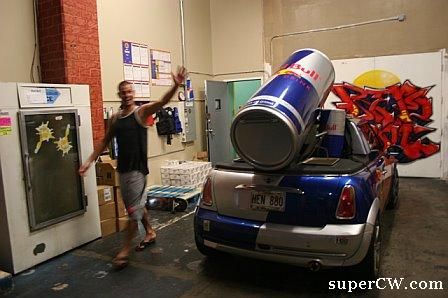 then we escaped to rob's hale and watched wazzu play usc and like thirteen episodes of entourage.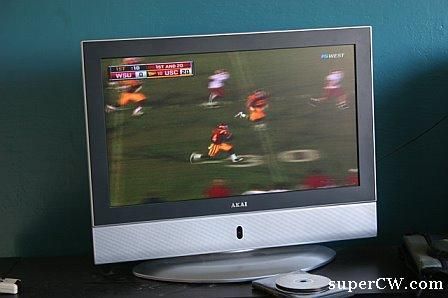 not sure how many of you reading have been to rob's place, but you might wanna get over there fast. like me, his place is on the market and going fast! and like me, he lives in a rarely available dreamland escape apartment that you never want to leave once you're inside. mountains in the front…
…ocean in the back.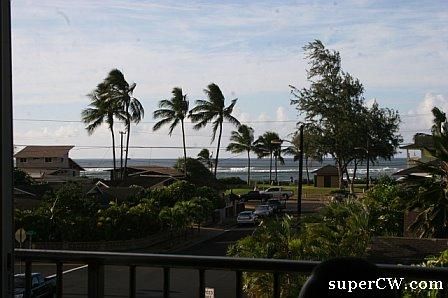 lani loves maka, part 2.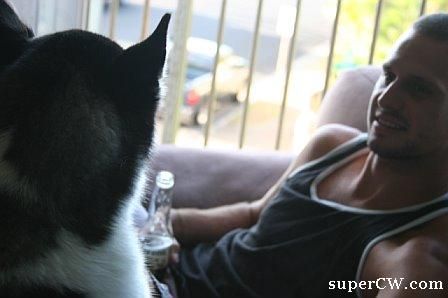 i'm on a vodka lemonade kick right now. see me while it's still in it's peak. they're incredibly tasty.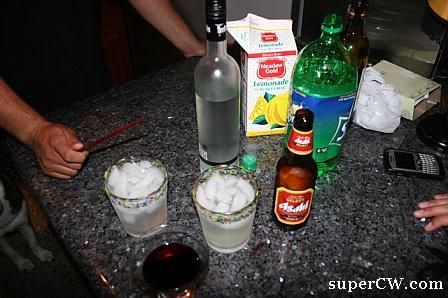 rob got leg lamp for his birthday! YEAH ROB! you'll never believe how old he is if i tell you, by the way, so don't even ask.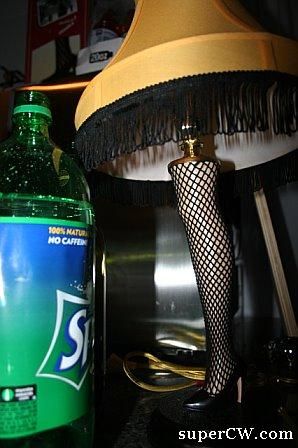 the red bull e shots for the drive back to town. they taste like that red bull stuff you get in thailand that's not carbonated and super concentrated. i'm kind of addicted to them.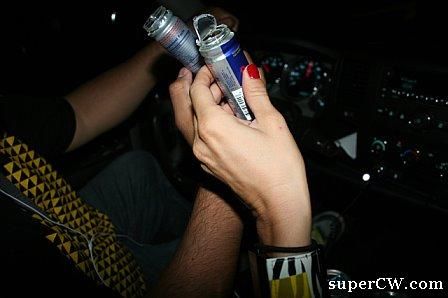 10pm sharp at the v lounge twice in one week. crack pizza.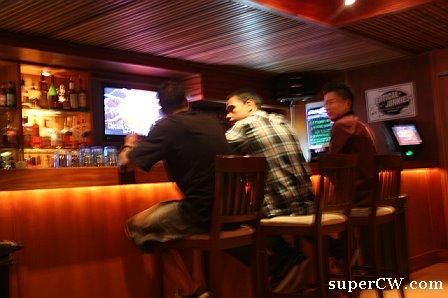 i'm getting better at this. and it helps me from getting the shakes while i'm waiting for crack pizza to cook.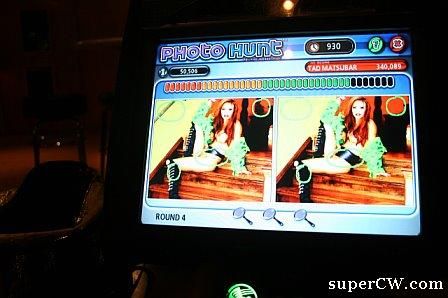 i shouldn't be posting this pic. it's making me rock back and forth on my stool and light a cigarette. you can't really see that prosciutto on mine that good but i can taste it right now as i'm typing. we were there last night and all i wanted to do was eat this and bone. nothing else in the world mattered. except this pizza. and boning.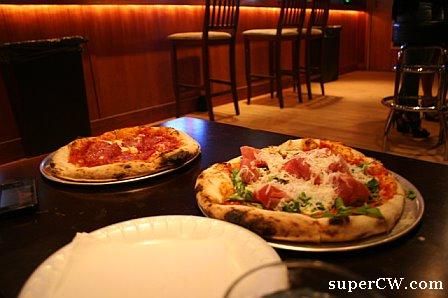 hahah rob, post crack pizza. tell me he doesn't look like he just had the best sesh ever? pizza, i mean.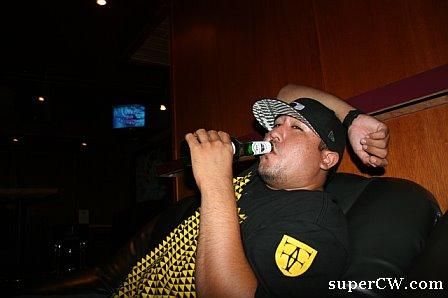 it's almost a guilty pleasure.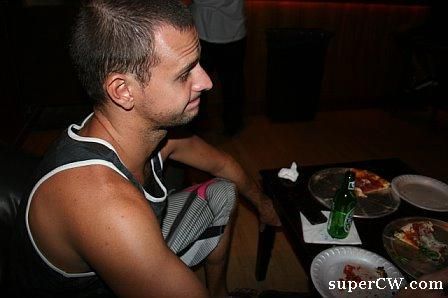 definitely worth staying up til 10pm. and ha ha, this might be the most hype i've ever seen buba in my life. crack pizza and that lovely swell at pipe did it. maybe boning too, i should have asked.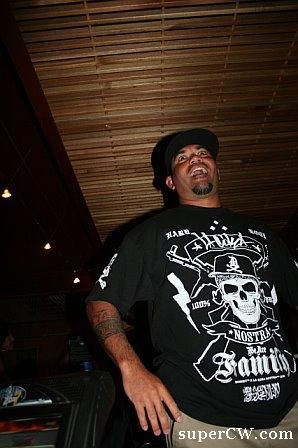 then alex brought me in the guys bathroom to show me what happened. i was pretty bummed. it's my FRIEND'S bar you guys. no need to tell the guys in the men's bathroom i was there. they know i was there. i know i was there. sharpee dude. you're bumming us ALL out. unless? there's a dude cw? that likes to sharpee up bathrooms? please tell me that's what it is…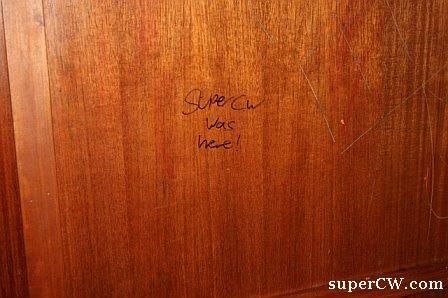 so that's all. see you around maybe.