the hooks ups don't happen as often as you think. it's not because people don't ask, it's because i just kind of don't want to. this blog was never really about influencing people to buy stuff, it was about me sharing honolulu with you, my friends. with that being said i got hooked the EFF up by ocean vodka, so just stand by. they are getting mad love for putting me up on maui and taking me to the film festival a few weeks ago. it was amazing and they are seriously the coolest people ever so just chill ok? let's go to maui….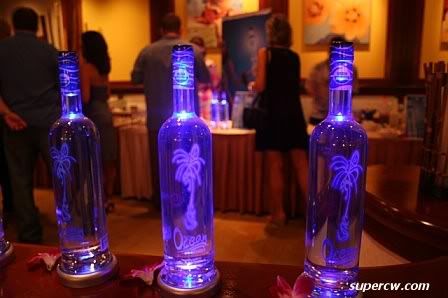 the night i arrived was the private party that Shep throws for 200 of his closest friends. it's a favorite among the celebrities and rich people that are all about maui over at the mariott in wailea. this is me taking a smoke break.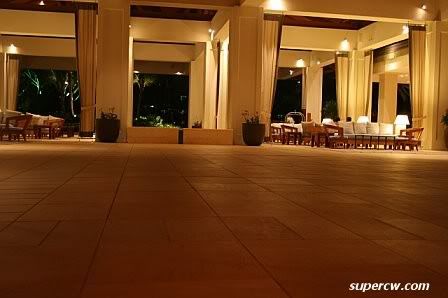 and this is me lurking the lurkers lurking the celebrities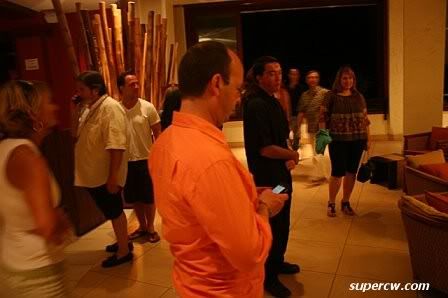 that's Zooey Deschanel. for my twitter friends that were following me to maui that's teenage brunette celebrity that i was in the bathroom with.
that's virgina madsen over there getting in someone else's photo. i know i know. i'm a horrible celebrity lurker.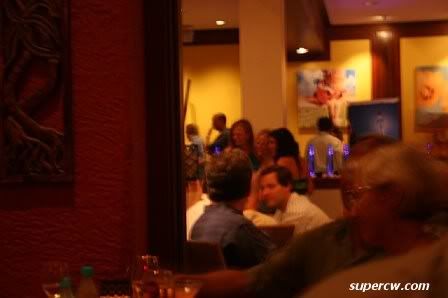 that's dyanna and shay who run Ocean Vodka. they are SOFA KING cool. we sat and drank martinis and lurked the celebrities most of the night. it's one thing to be like a paparazzi on a red carpet, but when they're in the room with you, like at the PARTY with you, it gets weird to be the celebrity-lurker. you gotta play it cool. but you know, i actually liked cruising with these two more than famous ppl anyway.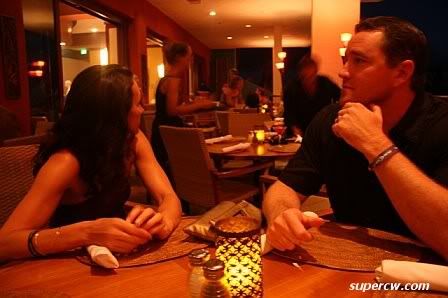 i was going for just dirty but the blueberry one was from heaven. it was my boyfriend for tonight.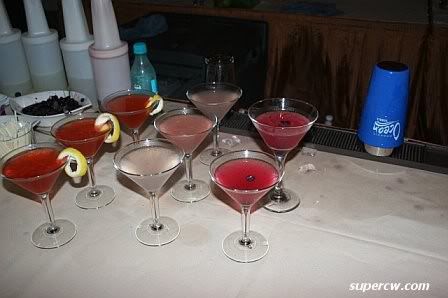 haw haw people gotta be careful when trying to lift the display bottles. that's not vodka in there. here's the code to tell you if it's not vodka though, so you don't embarrass yourself making water martinis like some people have done in the past…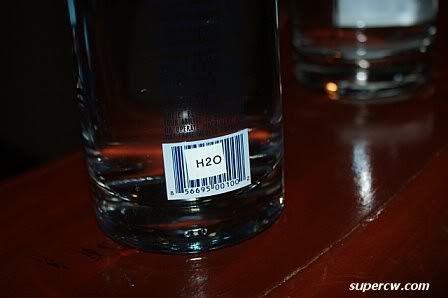 oh wait, do you want to talk about celebrities that are way cool?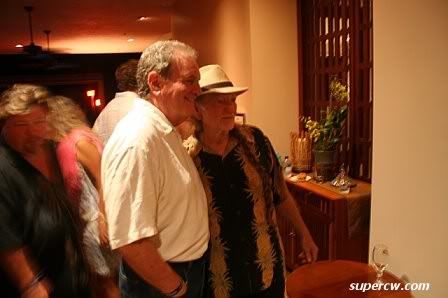 ok, good. because willie nelson is WAYCOOL. he chatted with tania here from Ocean and let us take a pic no problem. he is this year's Maverick award winner too. in the video presentation they showed like every clip of every cameo he's had. he's had a lot of good ones. he also sang a song with that crisper than hell voice of his. we love you man.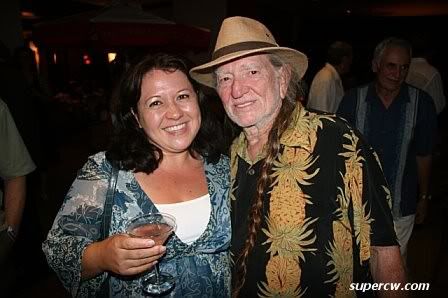 saw these at the party too. bacon. in a cocktail. no shit.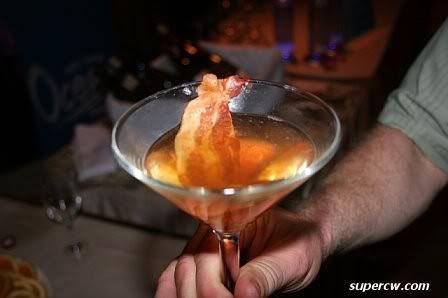 the next morning we made the drive over to kahului. it reminds me of the drive to the north shore on oahu. only flatter.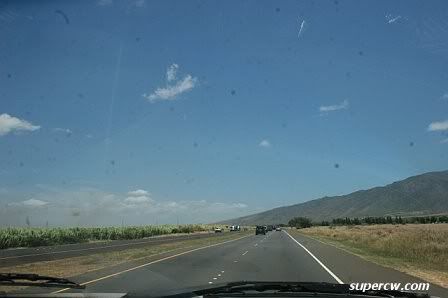 i really wanted to see how the vodka is made – it's totally made like right on Maui.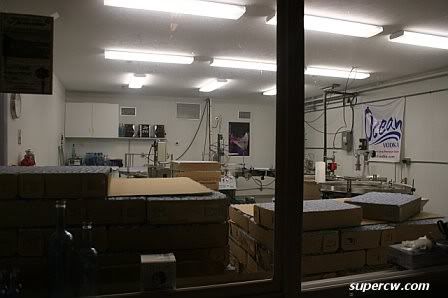 they were in the middle of doing a 50ml batch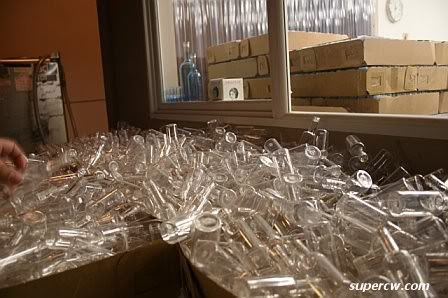 those are the small ones you see at like abc stores and stuff. they use these shrink wrap wrappers like the kind you put on easter eggs.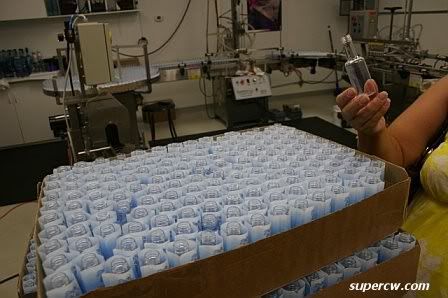 then they go in this thing a ma bob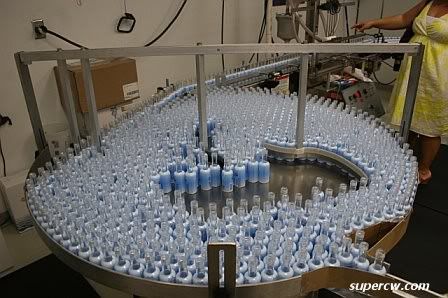 it was so cool. a la laverne and shirley.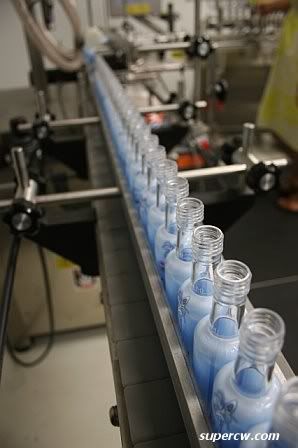 they actually put every single cap on by hand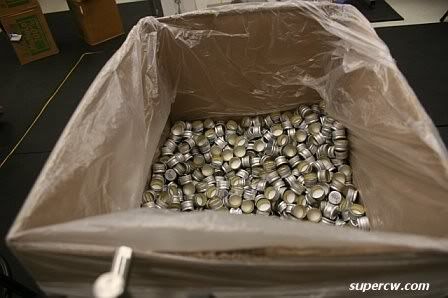 the usda organic is kind of a big deal. not a lot of people are usda, you see. organic means free of chemicals, antibiotics, synthetic hormones, genetic modifications, and sewage sludge, and is minimally processed. usda means they are actually certified to have met actual federal organic standards. kind of a crazy process to get there. but it means a lot to them. and to me.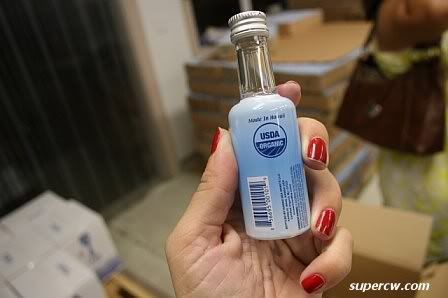 10 down, 87387298735823 to go.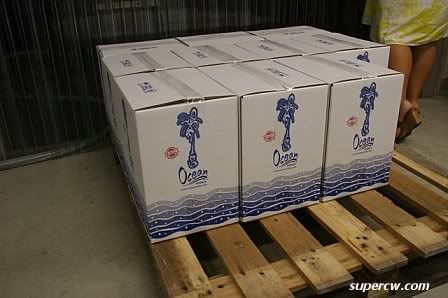 organic vodka that's made on maui. so cool! we decided to go to the spa about it.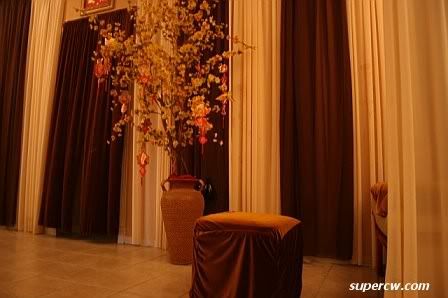 and sample some of those 50mls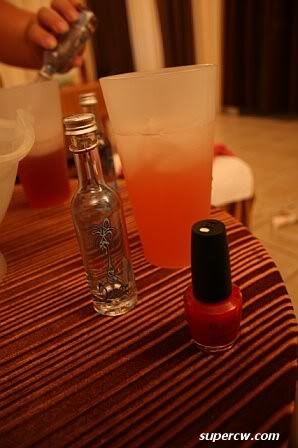 i mean, i AM on vacation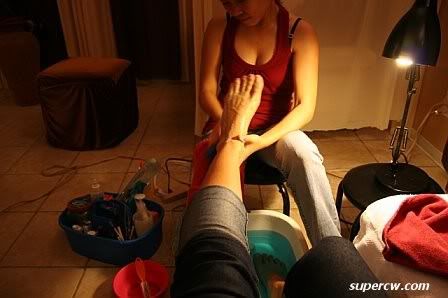 they took me to this amazing cheese boutique place after and got a million types of cheese to eat with wine and crackers at the film that night. i was so hyped. my new healthy lifestyle may not be tho….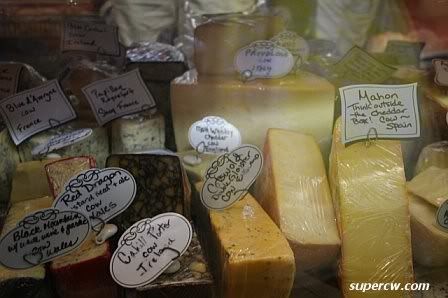 this is the cellestial cinema. sorry. the best i could do. do you know that a security guy actually put his hand in front of my lens when i was going for the long exposure to capture the moon and stars and people? douchey. it was a sight to see, thousands of people on the golf course watching the film. but eh.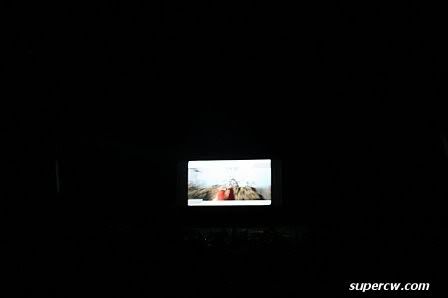 i did sneak one. take that.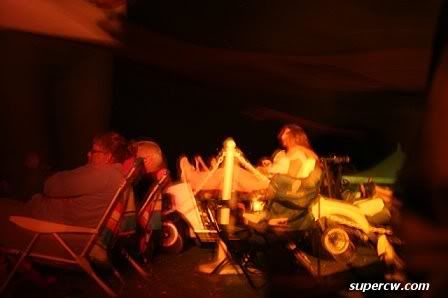 whatever. i'm on vacation. no better place to lurk than the grand wailea. just damn.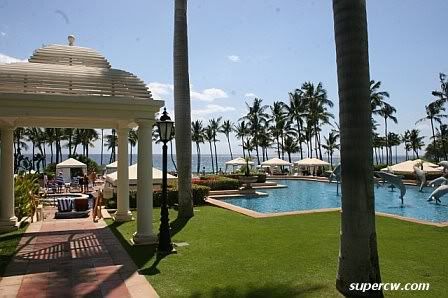 hilton and sakara. of the blackwell empire. they decided to come over for the festival too. ciao guys.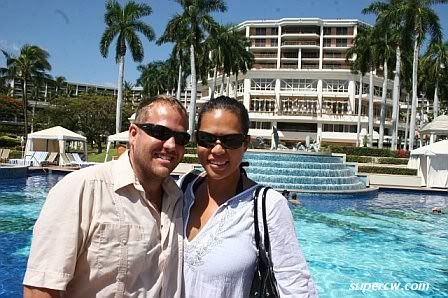 finn armstrong was around too. not for the film festival it was just his birthday. he went to some of the events tho.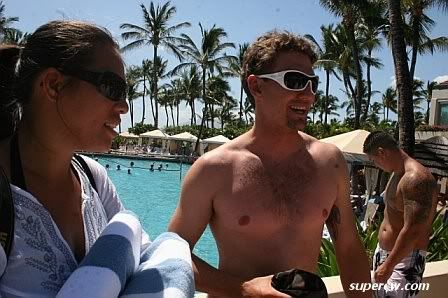 we lurked by the pool most of the day. i pretty much had the best day ever.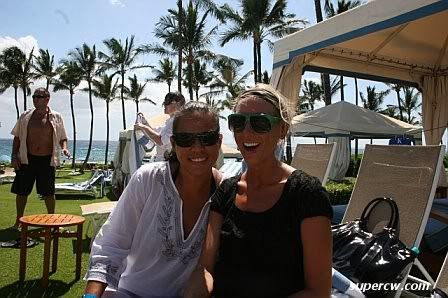 say hello to lava flow, my new boyfriend for the afternoon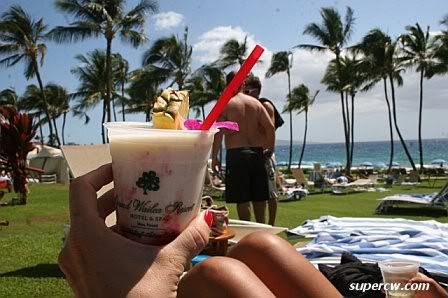 later on it was the great taste of wailea. also on the big golf course.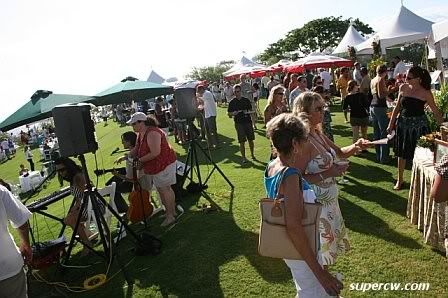 you know these things. little bite sizes of amazing with as much as you can drink for like $798257897. i died.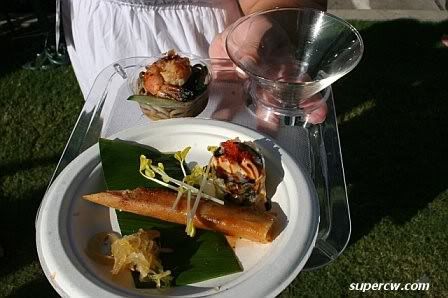 dyanna and shay. i really love them. they are my new boyfriend.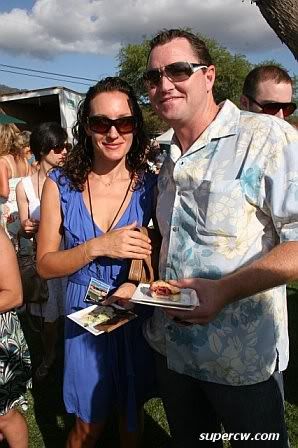 their martini bar was set in this rad area so it looked like a castle in the sky.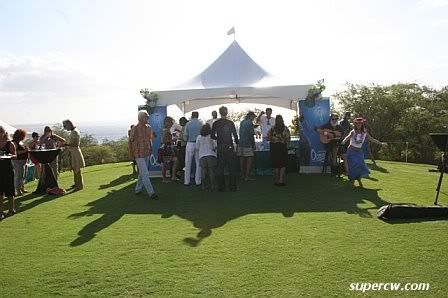 an organic vodka made on maui castle in the sky, i mean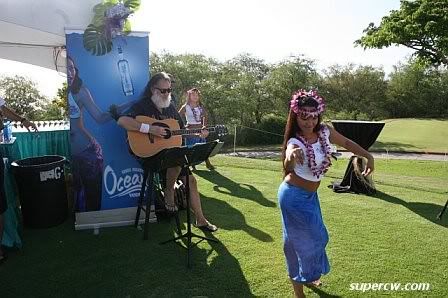 with ice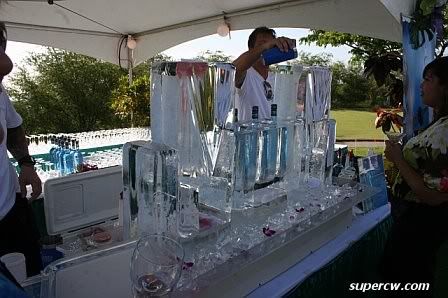 i drink them dirty. the vodka tastes so damn good, seriously. they have that mahalo deep sea water from the big island that's really expensive but it makes the stuff taste so smooth. this martini was my boyfriend for the rest of the evening.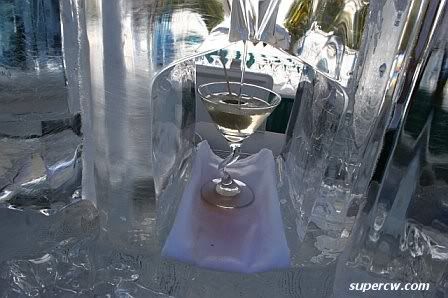 martini castle in the sky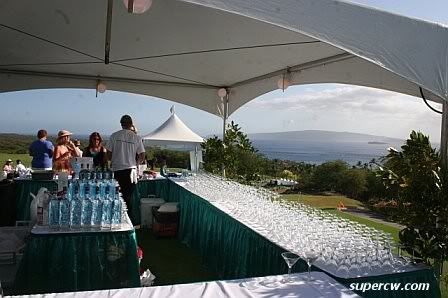 steve and tania. tania took me all over the damn place this weekend. i seriously love these people.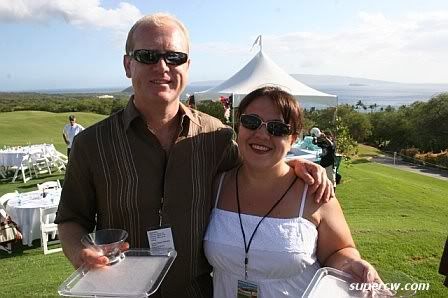 and this. this. this is a raspberry sorbet sitting on top of a blueberry angelfood cake with a cookie cracker thing. my girlfriend for the rest of the evening.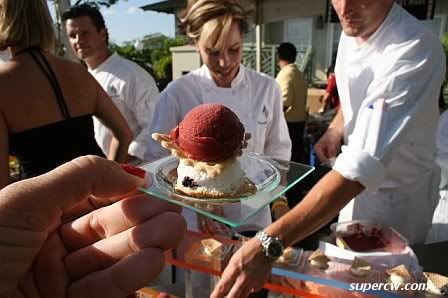 another dirty from my martini castle in the sky….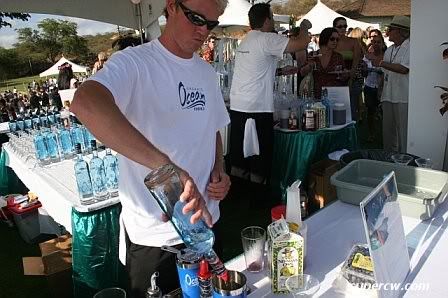 wandered around. saw kimi matar. she goes here, duh.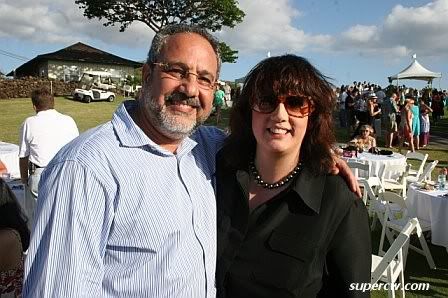 finally met her son. he was rad. hi!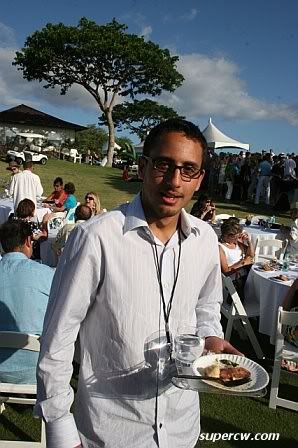 lurked some more….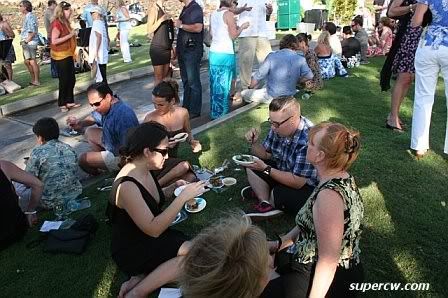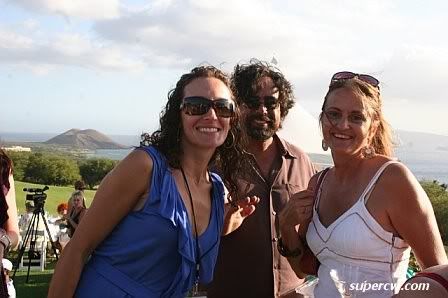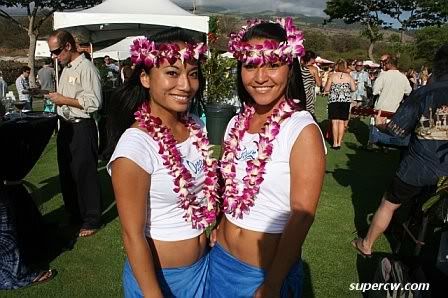 that photo i took earlier of the castle in the sky was the very beginning. this is what they looked like pretty much the rest of the time.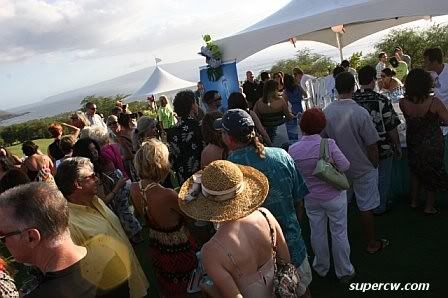 martinis are so hot at the maui film festival, you see. they were in the weeds for most of the day. everyone helped which makes me love Ocean vodka even more.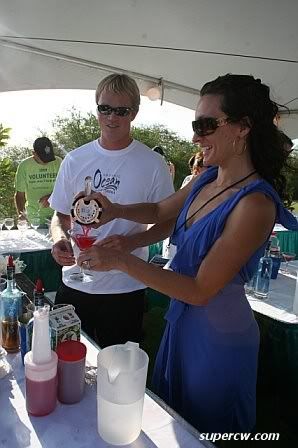 thanks for waiting patiently, film festival goers. i would make you one if i knew how… sorry. i'm just gonna lurk back here and take your picture instead….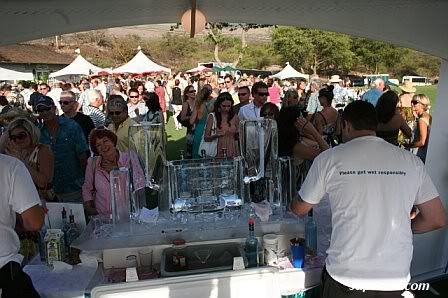 very little shade, very much booze, very very much food. today was killer but i had to scoot.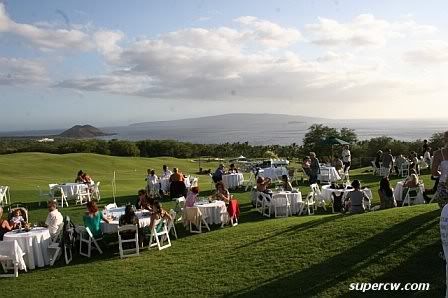 sakara was waiting for me at the bar back at the grand wailea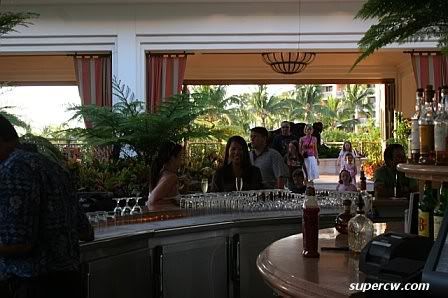 hilton always has the raddest camera equipment. their new nikon is my boyfriend.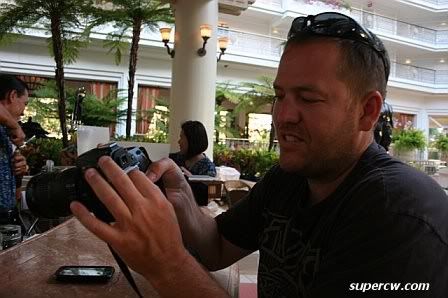 wait, no. this hotel is. just aaaaaa.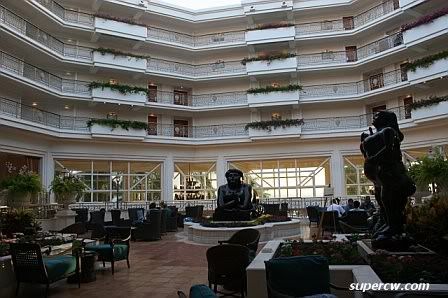 if the hotel is my new boyfriend i guess this is the view i would have for at least half of the time….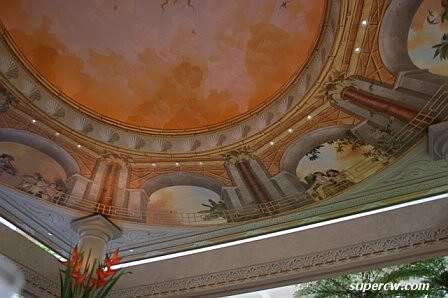 not everyone might have gotten that joke. the girls probably do.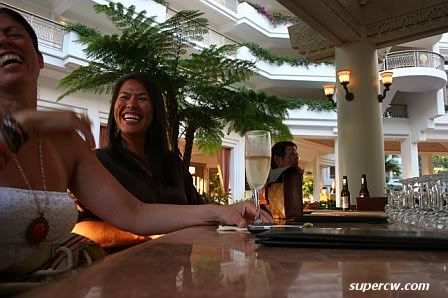 there was a bird that flew in and sat on that plant behind the bar. i dunno. it was cool.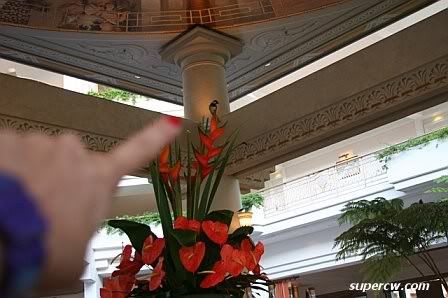 i got to meet like, a real model from America's Next Top Model. oh yeah, sakara's friend dawn is like best homeys with Lici, who does casting.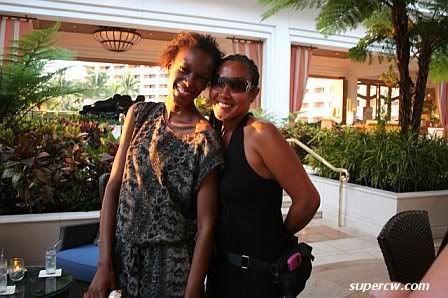 …and they just happened to be casting for background types for one of their runway shows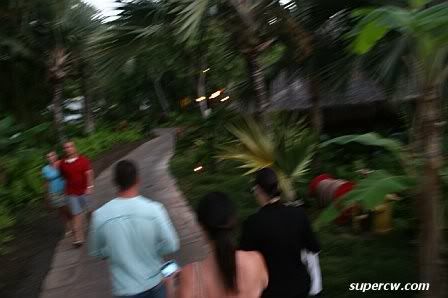 so basically, we just happened to get hooked the EFF up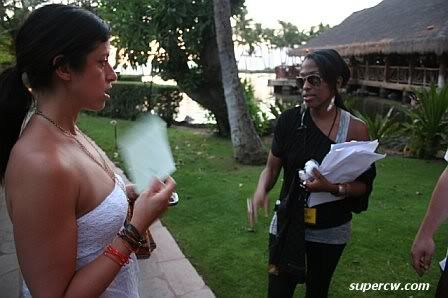 ps: the sunset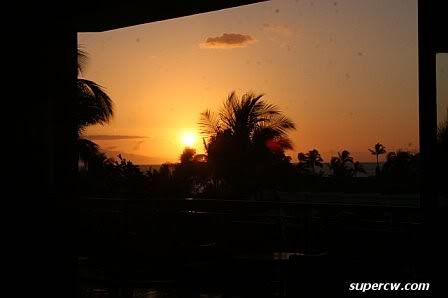 of course, we had to get banded like everyone else, but the back way in was making us all feel like superstars for real. who gets that!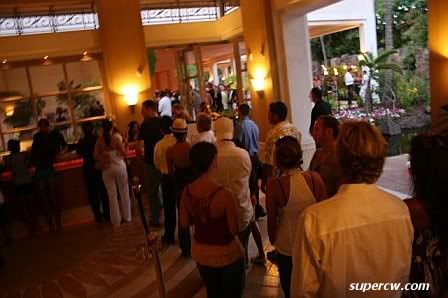 they even had a separate section for us. i don't know about sakara, but i was dying.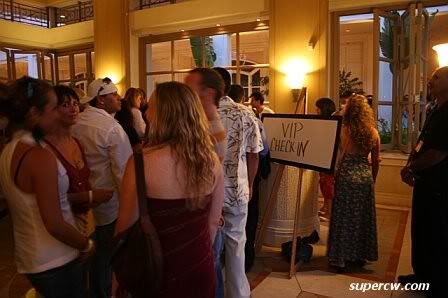 security everywhere was making me all excited. i was hoping for justin timberlake.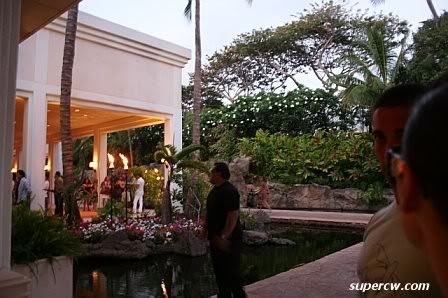 this is SO WRONG. i wasn't allowed to use my camera at all on set. we moved to the opposite side of the on-camera people so we could see the runway better. right across from me on the other side of the runway was eddie murphy. that's him in the white tank sitting down. ok ok i know you can't tell like at all. aaaa. i was trying to get him and got this. then i got super nervous. then i put it away.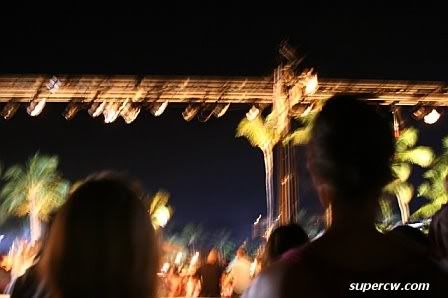 ok no i didn't. i popped off one more. i was so hyped on how they lit up the trees. it was beautiful and majestic and epic to be there. this set was my boyfriend.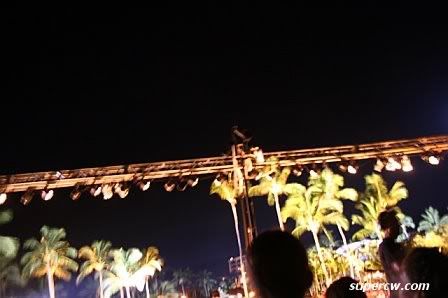 the actual show was KILLER. that's all i'm going to say. it only lasted like 30 minutes so we were well on our way to partypartyparty after. i was so hyped on how they lit up those trees.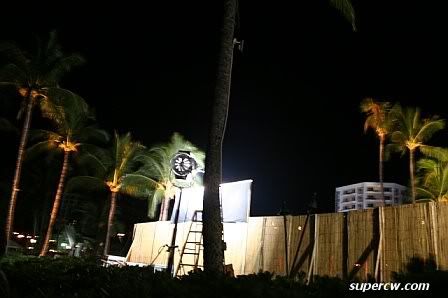 it was right after that pic up there that eddie murphy and his crew walked right past us on the path. canon was already out but like a douche i was like "can i take a photo!!" and got denied. sorry you guys. the only celebs i can ever get on here are the ones i totally bro down with. sorry. meanwhile, how sexy is this grotto at the grand wailea! TOTALLY my boyfriend tonight.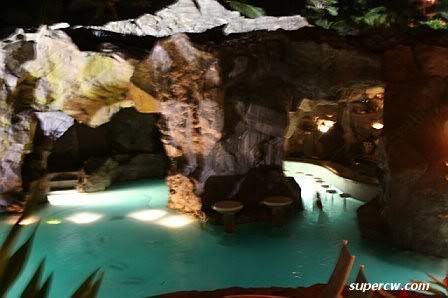 oops, that would be all. i should have got more but the weekend was my vacation so. aaaaaaah.
talk soon, love ya, GO TO MAUI! try ocean. it's so smooth and yum. and duh, you're supporting local/organic stuff.