friday i had no idea how i was going to do the Black Diamond grand opening reception from 7p-9p and still get a good seat for Showdown in Chinatown by 8:30p AND make it to F&M's new big Friday weekly at the old W. you could say i having what you might call a nightlife crisis. …

how did i do it all? well, in these situations it's best to just take it one thing at a time. and … as much as i hate to say it…. to not drink. if i even had 1 martini during any of this, the entire night would have been me sitting on a curb outside the sandbox or whatever trying to hail a cab with a broken lighter. instead…. i made it to all three! and here! is! black diamond! (old fashion 45)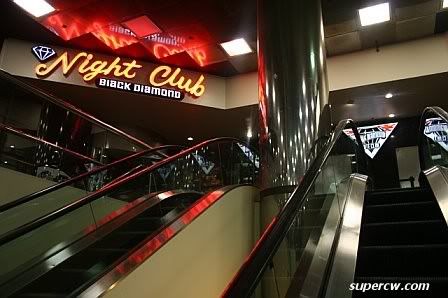 ok i'm not gonna lie, i literally made a lap around the room and said hellos then bolted. but! i saw blaine guys out on their beer bar hop tho. sup!
the place is still nightclubby club. actually, there wasn't a lot different…
in fact, the carpet is still there
and this place is still there. oh man the tom foolery we used to get up to back when we thought we were so cool. haw haw.
as much as i appreciated the effort, tonight i was not feeling this. normally i would be so up in it. newhealthylifestyle.
no free drinks for christa. i had to get a good spot for showdown. they haven't done one in seriously like forever. i was literally trying to be the first one in the door when they opened at 8:30. i think i made it by like 9:15, and was still pretty much the first one there. with a lovely couch spot. so there.
why do i love this event so much? you guys! do you have ANY idea how talented some of these film nerds are? and guess what… they ain't nerds. i'm pretty sure they get laid more than i do. they're just friggin epic, and i'm still trying to understand why so many of them are here. i mean. LOST only goes one more season, and i read that there isn't a whole lot lot going on over here production wise. i have a feeling we're losing a lot of em to the mainland if we don't get something else epic out here.
filmgeniuses. i only snuck around and made a flash-lap once because it was kinda dark and i didn't want to be THAT girl… but hey guys! i love your work…..
ps: robert campbell. he's way in to that barbie….
…like, WAY in to it. i'm hoping that you picked up a Honolulu Weekly this week and read my column about it. sofa king good. scene stealers.
and wait wait wait! mike pooley can ACT?! no, serious. it was amazing! he was by far the best actor tonight. and i stayed and watched all 12 films. if there was like a showdown academy and i was a member you can bet that @michaelback would be winning best actor in a starring role.
wada life!
the 12 films actually went by fast. three sets of four then pau. gave me the perfect timing to get over to the old w or the new lotus or the newold diamond head grill. pulling up had me already a bit giddy. the look of outside with all the nice cars lining up for valet and nice outfits lining up to get in definitely reminded me of the first time i ever came here at night. way to go f&m…
the only difference, and to me it was kind of a big one, was that they let me skip the line. i wasn't a brat about it or anything just sorta slipped in. i don't usually go out with anyone so this has always worked for me. even when i don't know the door people. they always figure you work there or somthing, because nobody could possibly be going out alone…. haw.
saw my beautyfaces upstairs. actually, i saw nothing BUT beautyfaces upstairs. i was in beautyfaceoverload.
jonahbeautyface
jacybeautyface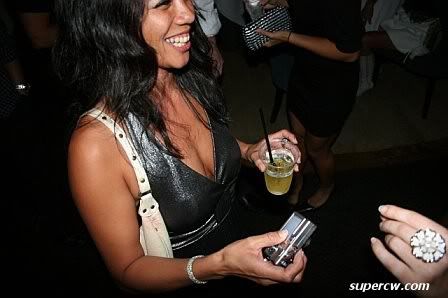 flashphoneface
i kinda hid out in the chef's room for a while. it was fun lurking all of you from here.
and i had a super nice view of isidra's body of work in motion
it got hot in there was the only thing…
but guess who got the vip room tonight!! that's right, some of my favorite party people….
buba buba buba buba
maria. and her boobs. we always mention the boobs when we mention maria. they are always out together (obviously) but for some reason whenever any of us say maria we say "maria and her boobs." i mean, you can't blame us right?
i was being paparazzichrista to everyone for their arrival in the room. KANOE!
it was such a great night
if you read my column in the weekly, then you know how i felt. like i was at a family bbq or something. so stoked.
byron the furr. our birthdays are like a few days apart. we used to have parties about it at the wave.
brandon ching. still doing his thing.
i tried.
twice, i tried. still couldn't really get the money shot. let's just let brandon do that.
meanwhile. i'll stalk jason. jason, who by the way, almost had a "date" with yours truly on Blind Date if his mom would have chosen me. yup. we were both on that show. he wound up with a chick who drove a vw bus, which is just fine by me. ps: neither one of us ever saw the episode.
beautyface lurking…
aubry i'm SO mad at you man. i saw you tonight and you said not even ONE word about bringing out MGMT in july. wtf? WTF?!?!??!! oh wait, it's still not on the bamp site. maybe you're not? aubry??
ps: ILOVEUSSS
sarah's arrival
brown leg
us
that
for komo
no f&m party is a f&m party without flashonachair
the girl sitting next to me was my skinny jean twin. and look at me. in heels. see? i tried…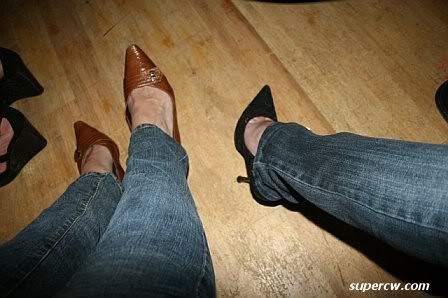 bobby bones arrival
omg, look at the groms! PLAID WAR GROMS! i love it. buba you teaching them well…
omg tommy i love you for this
eskae: "Haaaaaaaaaay CWWWW!"
cw: "Haaaaaaay eskaaaaeee!"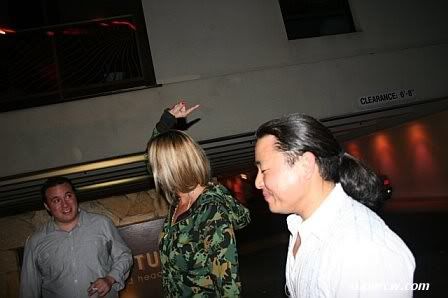 not the W. ok? NOT. THE. W. but ya. pls don't call or text me and say you're at the lotus. i'll automatically think you're on kuhio in what looks like a storefront but is actually a club that's fun to pick up hottie japanese tourists and such. just say "the old W" for now. k? k.
that's all for now. i gotta go down to pipeline and see the deadbeats open for mos def. that's right! my boyfriend the deadbeats are OPENING for MOS DEF! awwwwwwwwawawawa so proud :)
see you soon