i know right! is this still honolulu's nightlife diaries? am i on the wrong channel? nope. you're here. with me. just sometimes i get some crazy rad invites.
tonight, i'm back poolside at the parc. yes, the second night in a row i'm there. didn't i just tell you it's the hot new thing.

i wonder if the LOST crew gets tired of always seeing their show on at their events. cause i notice it's always on when they are partying. it's cool, but i mean, if i ever threw a LOST party i'd just show like a reel of all the youtube LOST impersonation type videos and spoofs. for a laugh.
i should ask mike romano. i mean. he's part of the crew. mike? would you rather watch all the work you slaved over for like hours and hours or little figurines battling star wars characters?
ps: mike's hair!! and dave homcy!! *fanning out*
where there's a dave homcy there's a crystal thornburg. i'm also fanning out on her top, by the way. she got it from a designer in japan. ps: this is the first time i've seen crystal since her silent rereat in Burma. we had a lot to talk about.
becker and katie and lincoln. making me think i should have maybe dressed up for this.
nah it's all good. see, tory was rocking some kicks too. and when i say rocking i mean stomping-my-kicks rocking.
still talking about shoes. rita didn't just stop at the black pumps. there's secret red under there.
so ya. here i am. at the wrap party for LOST. the crew is all here. most of the cast is here. i was being very chickenshit about getting out my camera or snapping photos or even asking for photos.
the first person i bumped in to at the bar was Locke. just standing there. looking at me. i was like "Terry! It's Christa! Remember, we met at the LOST symphony! I was an Other??" and he was like "HI. …………….." … skip to 4 drinks later and i wasn't so scared to ask for photos…
especially after i grabbed a mojito for sawyer when i saw him get in line for them. i was like "here you go!" and he was like "is this for me?" and i was like "yep!" and he says "i love you right now. i so love you right now."   aaaaaagjadsjfkl;adjilekdja;kldjfds;ljfk
oh wait! haha i got tory and rita's shoes but forgot to get them. my bad! hey you guys have matching cameraface shirts, don't think i forgot!
speaking of alex and nick, superstars on the show. what, you don't remember nadine who gets eaten by the monster this season? and nick the guy who is like ALWAYS somewhere in the background as a bad guy?
my giddydorkface in this shot? GAWD. just hear me out. my head is nestled in sawyer's chest. i wouldn't ever really say i'm much of a starfckr but this is only the second time i ever hung out with this man. and yes he is ridicuoously attractive in person. for a white guy.
alex is already back in LA. i really should go visit her soon. she's so much fun.
i was SUPER freaking out but trying to be cool. were you there? did you see me? sorry for being a goober at your party.
oh hey! becker!
so ya. that's all i got. the most amazing night ever of chit chatting with people that make this show and stuff. god damn. thanks for letting me lurk, you guys.
lincoln and i had to jet before it was over though. he was having his own party!
and if you know lincoln you know that his parties aren't ones to be missed either…
ps: i wonder if me and daniel are the only ones that eat the granny smiths they always have out everywhere at the parc. probably not huh.
ok, enough dilly dallying. it's time to pick up playmate lana kinnear. and since lincoln wasn't driving guess who got to pick her up!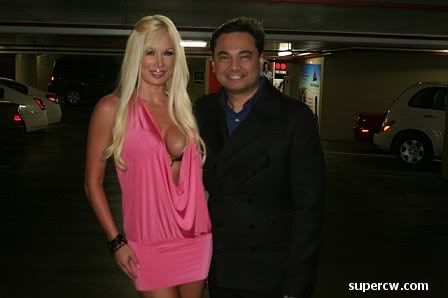 that's right. ME. with my 1988 isuzu trooper that i just got back, like this week, after bring in the shop for 4 months. ha ha the glove box kept flying open and hitting poor lana kinnear in the knee…
time for her party at oceans 808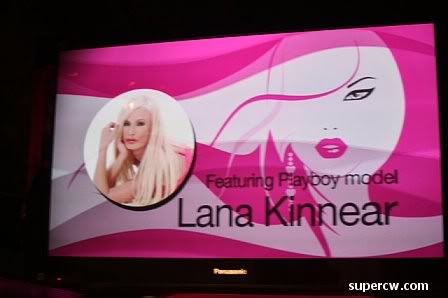 the security dude like met us outside and escorted us all the way to the back lit up vip area place. i felt like seven million bucks with these two.
and the place was hopping
god DAMN why couldn't i have dressed up tonight. ah well. it was kinda fun being the only one … not.
we had some pretty rad visitors pop up throughout the evening…. can you guess who this is?
yups. tia.
so friday huh. we decided to rage.
that's when tia spilled beer all over her backside.
and everything was caught on tape
and charlie was probably wondering…
….whether or not i'm straight
then that was caught on tape
and this was caught on tape
pretty much the whole night was
hi!
oooo pamella hi hi hi
paul klink, hi!
isidra, hi hi hi
jason pascua, hii
ha ha and dalton. hello hello. ps who's leg was that!?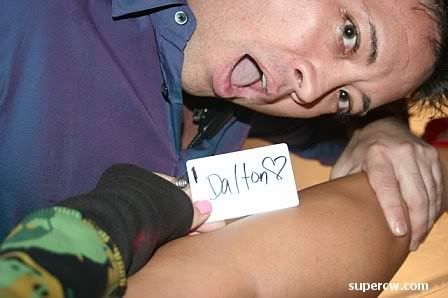 yups. it was one of those nights.
helloo
hello hello hellooo
club people. i wonder if they liked my hoodie with dinosaurs riding bicycles…
throughout the night our area would slowly turn in to man soup
and people would come up to chat and have a photo with lana
and the rest of us would just plain rage
and it would all be caught on camera. oh dear.
and i got accidental close up of beautiful creatures. omg pamella.
and we continued to rage
saw tara coonans out for the first time ever. it's probably because i've been going to all the wrong places tho.
saw monchale out too. first time ever.
we all got to witness march of the dudes. one by one they came through all night to say hello. and every time lana had to go to the bathroom i got to take her. like her personal bodyguard. in a hoodie with dinosaurs riding bicycles.
then we raged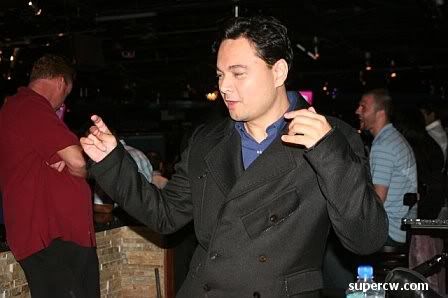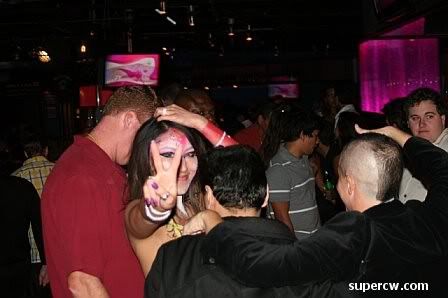 then i bumped in to ……………..
…………………THE TWO BEER QUEERS!!!!! *fanning out*
then we raged. omg. we didn't just rage. we went to level 4. and caught minikatsu blaine on his way out.
with cakezinni, who was JUST trying to ride me a few weeks ago for boning out of v lounge at like 3:30.
ps: it's still friday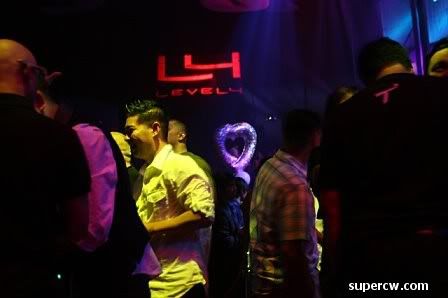 fridays at level 4 is the peach which means blaise sato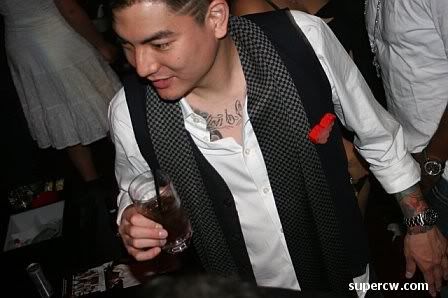 and me in straight creeper status on the dancefloor.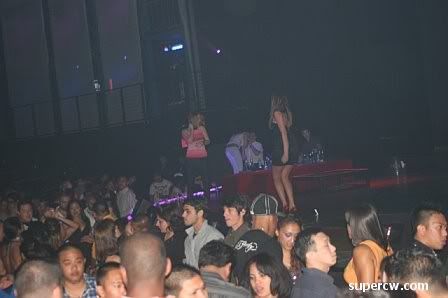 blaise introduced me to this guy and he's actually a big deal – plaing with weezy or someone that was in town and OF COURSE i totally forgot who he was.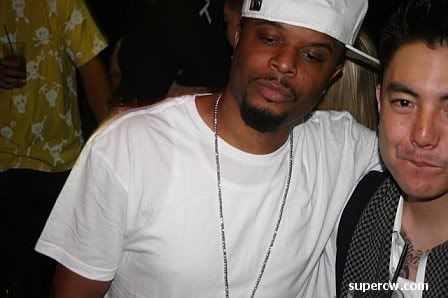 give me a braek tho i mean it was like 3:30am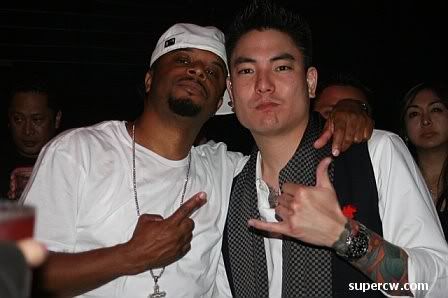 ps: we raged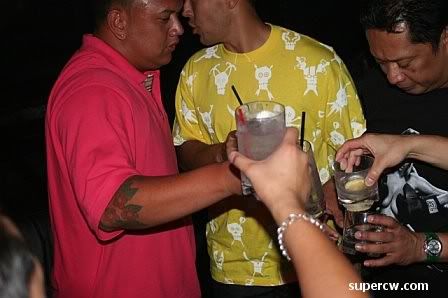 AND had a chance to say happy birthday to mr rick rock who was also still going strong
ps we raged
all the way up until closing.
where i didn't get kicked out by security because security just happens to be one of my oldest and closest friend vince. i'm cool, right? i can take my time making my way to the door right?
…cause tonight….. we RAGED.