man my sense of humor. it might be slightly off. i think lonely island is SO funny. the whole time i was aboard the makani catamaran today i couldn't stop thinking about this video.

in our scenario, cuzzo would be T-pain. rob is totally andy sandberg. and maka is the other guy.
nah, maka is just maka.
speaking of cuzzo as t-pain, rob had scooped up the new fitted tee literally hours after i spent like 20 minutes staring at the design online. i really love this shirt.
warning: i been feeling sequence-ish lately. there's more than one of these in here.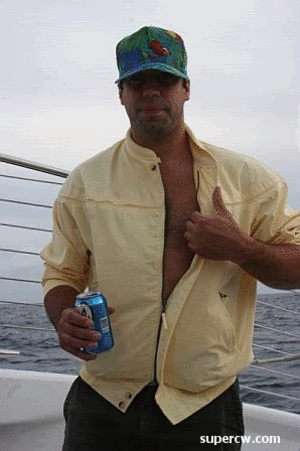 jason's friend from new york that's done like gnarly walking treks from mexico to canada
suzy and kawika and jason keeping steady. sailing veterans.
ps: i heard this jacket story on easter from tyler. jason saw them somewhere in a catalog or something and was like "Tyler, we HAVE to have these" and called like colorado or somewhere to have them delivered to them in time for today's cruise. it definitely set the mood. right on guys!
we saw whales on our way out. the boys here are just kidding, it was super exciting.
don't get me wrong, i have sea legs. i LIVED on a ship you guys. but trust me it's not the easiest thing to get a sunset group shot of 10 people on a boat. bustin five knots flippin out our coats.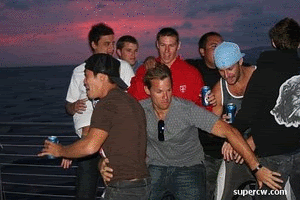 ah. there.
ps: the sunset.
after partied for maybe a bit too long at hibiscus after.
with the fitted fam. it's been a while.
went to the lounge after. v lounge. bumped in to bobby bones having the best night ever.
the sunset again. that's RIGHT! i totally forgot that they get super epic this time of year.
friday i canceled all my plans. i wasn't going to miss the grand opening party for this place, man. not for anything.
hi guys!
i was lurking pretty major this evening. it's the new place where the old garlic place used to be over in waikiki. like, behind that galleria? you know where i mean?
kenichi. hi! kenichi inamoto here in the flower shirt is the guy who opened this place. he's got like all these hawaiian themed restaurants all over the world, and now he's got one here. in hawaii.
he's also a triathlete. and flew like 50 of his friends out from japan for the party. partyheaven.
shaka, partyheaven.
\
i knew like 4 people here so i was settled comfortbly in lurk status on the lanai for pretty much the entire night. it was like watching a really cool tv show.
with mai tais
sjon! one of the 4 people i knew. right on.
i almost thought he had a camera encrusted with swarovski crystals too. i was going to be thrilled and deeply in love. then i realized… he didn't. was still kinda thrilled though. hi…
sjon let me use his really expensive portrait lens thing. everything was just as close as the lens i'm using now but looked a lot….. more expensive.
kenichi has a LOT of friends. and not even the 50 that he flew out. the place was packed with huge flower arraignments and they kept delivering more throughout the night.
1 more of the 4 people i knew. hi pam!
back to lurk status
the place was stuffed with faces that i wanted to eat. no wait, i don't mean that. but i was kind of in hot guy heaven. too shy to really do anything about it but sorta sit there and stare. aaaaaaaaa.
her sister reads my blog and is only like 16. it's making me not want to swear on here, like ever.
with shane curtis. person 4 of the 4 that i knew here tonight. seriousfaces.
that's bruce shimabukuro playing over there. yup. jake has a BROTHER. and he's about to tour japan. after he's done playing for japan touring here.
love this shot of shane.
i had one too with these guys but blogworthy shots of me are like 1 in 135432.
so just lurked some more
it was rad though. the food was sort of italian inspired and it's still the cozy romantic dining spot you used to enjoy when it was that garlic place. congratulations kenichi darling.
ps: the outside
saturday night i was on a date with the non-bf phone stance
actually, everyone was in phone stance
i always say hide your phone when you're at a function. nose-in-phone while you're being served the most epic dinner ever at morton's is kind of fail to me…
ps: what are you looking at
K and becker bromancing
we were celebrating the bacardi close. guess who was up this quarter.
that's right. bacardi was. which meant we were.
becker's cw impression
i'm across the table, by the way. still using this close-up lens thing.
bromance
triple bromance
non-romance. daniel had to get to work. it was the beatroot finals tonight too.
which was killer, in case you were wondering
it was also justine and jasmine jones's birthday. i only saw jasmine aaaaaaa. but happy birthday girlfriend.
also made it over to mercury to see lost at sea playing with the deadbeats. which was… intimate. intimate meaning we were all smooshed in there on top of each other. with these guys, that's not a bad thing.
back at loft i got to see jake the snake's hawaii appearance. he's still in seattle being all smart at boeing but i also see that he's doing shows here and there again. and don't think he's messing around with that camera. check his site. you'll see. people that do engineering of any sort can make magic with a camera.
too close to race but i got him to sign my beatroot cd. he made track number 12. i like that one a lot too.
too close to chris olivera but it actually worked out ok.
too close to all of the crew in fact but come on, i mean really. ian is out! first time i've seen this face in person since like 06.
keither a little more. fibes been living you guys. and i'm not sure what's wrong with race unless he was getting irritated with the 7 flashes i need to pop stuff like this inside a dark room. sorry breuuu.
so anyway. any sort of contest or showcase of things here like bartenders, open mics, battle of the bands, or even that spoken word? yeah, DEFINITELY go. if you can't make them all, at least check out the finals. the talent that creeps out for these will blow you away.
haha someone told me this week that i look my age. it's true, i've lived about 19 lifetimes, and caucasian skin doesn't forget anything. i honestly think i might be 73 on the inside so looking 33 on the outside doesn't make me cry.
classic one of derek mori.
was so rad to bump into the in4mants that i swaggered to saturday at the living room
not sure if the area behind where compose was playing was like a vip or reserved or something…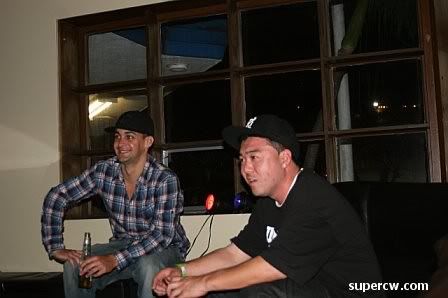 …but we definitely took it over.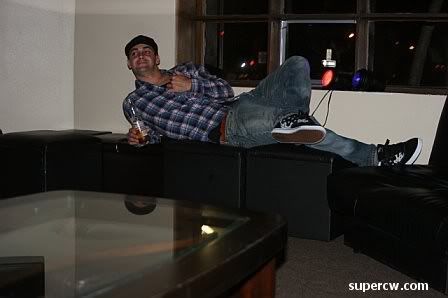 it was fun for a while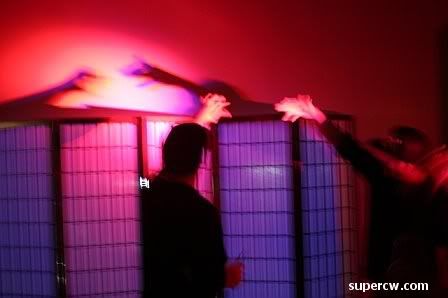 then we ventured out to the dance floor. it was hard not to. it's like jay was playing every single one of our favorite songs. the guess white jeans helped too.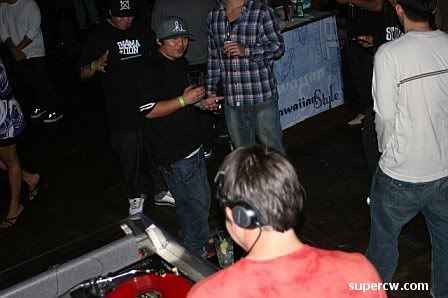 sunday! it's easter! hi tyler!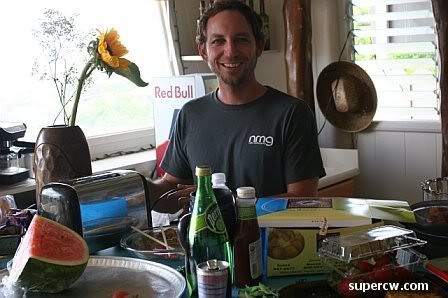 rolled up to hilltop bar with non-bf to celebrate easter. it was early so we thought we would be like the first ones there. not even.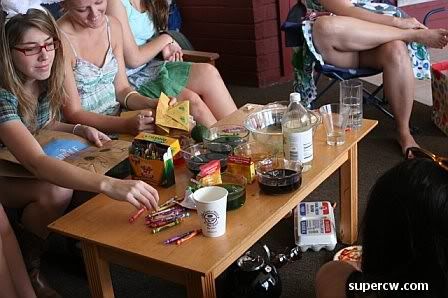 we didn't know anyone. and we got there too late to color eggs.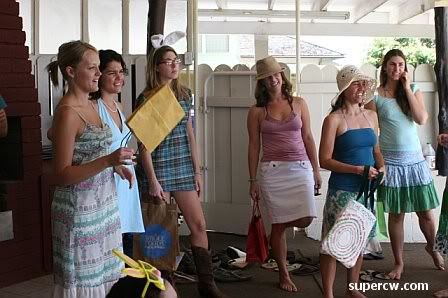 but we got there in time for the hunt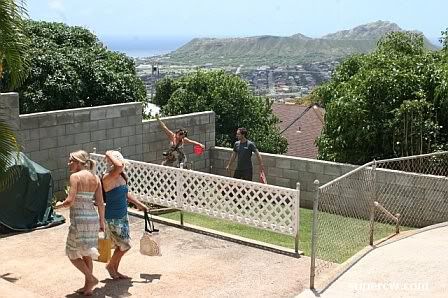 i didn't play…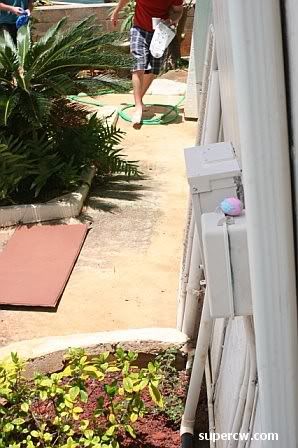 …but i helped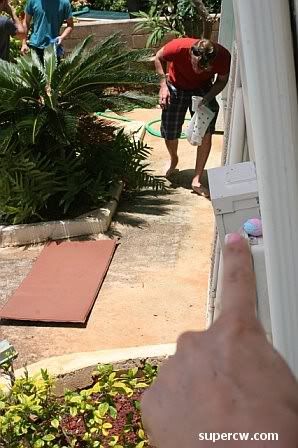 in there, tyler!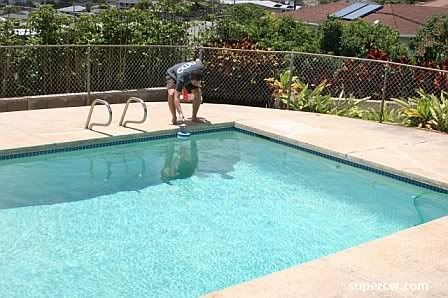 haw haw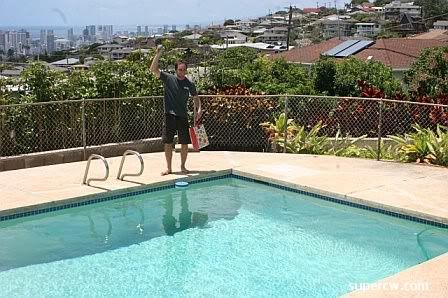 me and daniel were having major food coma hangover. mortons was up to our ears the night before.  ha ha i just noticed he's wearing the same shirt as the night before too.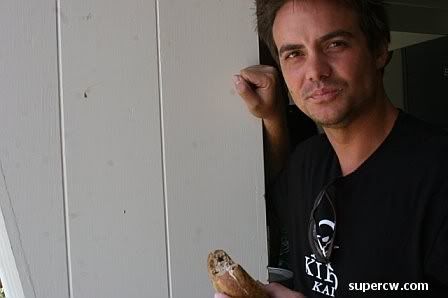 OH WAIT! you guys. jeez… so moe's awesome "interchangable little art square pieces on a thick frame"? that? that i was ooogling a few weeks ago?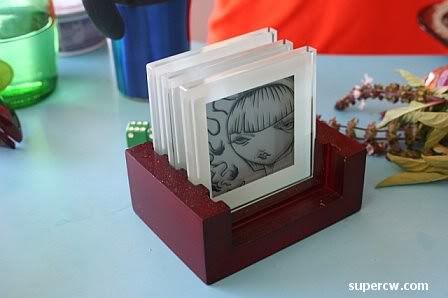 they're coasters.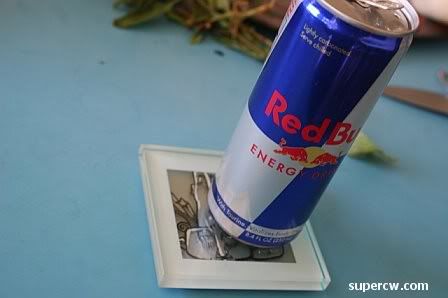 we had a laugh about that one for a while – you might have had to be there for that one. here, let me entertain you instead with my easter brunch creation.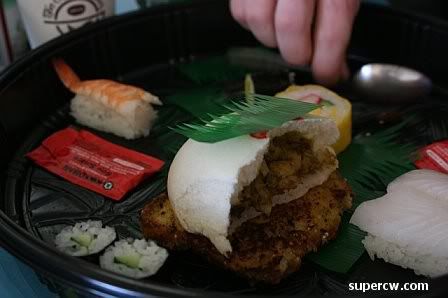 happy easter you guys
sjon and daniel were talking about surfing. have you ever listened to people who surf talk about surfing? i do a lot. i'll tell you, it's super nice. the enthusiasm and all that is real, and it always makes me want to run and jump in the ocean. right now as i'm sitting here blogging even, i'm like…. why am i not surfing right now?
thought about the pool…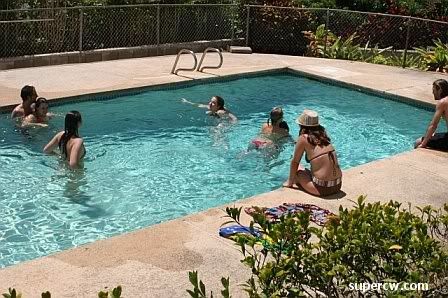 …but had a drink instead
then jumped in the grass instead
oh man bocce. what a game right!! seriously the most fun ever. add ten fun points if you play on a hill.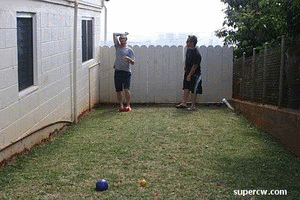 more easter down the hill
complete with easter manicures
oh stop it. you can surf tomorrow. it's EASTER!
it's easter! that means tortilla chips with the guacamole cooked in them…
and 3-man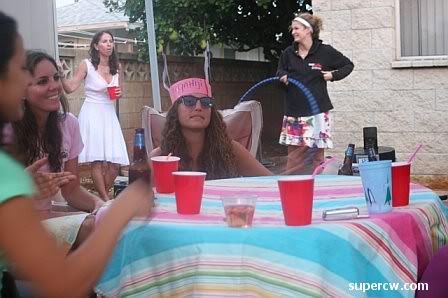 i'm you know the game 3-man, right?  if you don't we'll have to play sometime. the funniest game with seven thousand rules and that's pretty much it.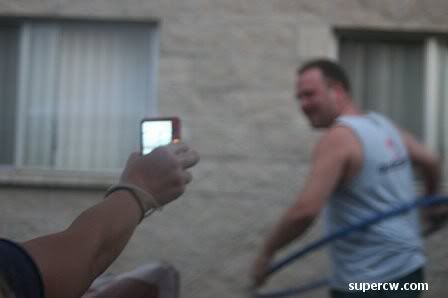 seriously so fun. even better than bocci on a hill. we weren't even playing we were just spectators and it was so frigging fun. we kept busting liz for doing things like pointing and saying people's names.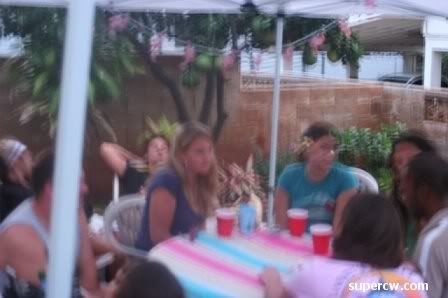 then we got to color eggs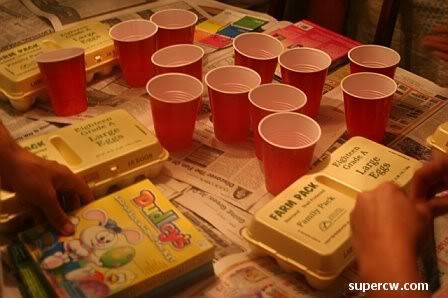 i have a feeling once you do easter with katie and liz and becker you don't ever want to do it anywhere else.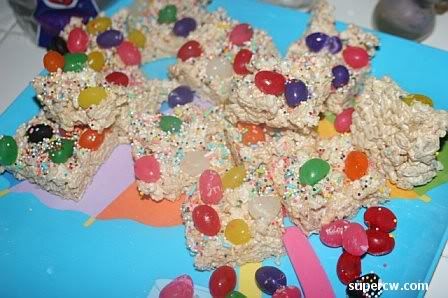 case in point. the costume box.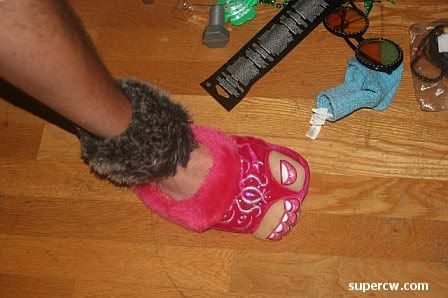 scary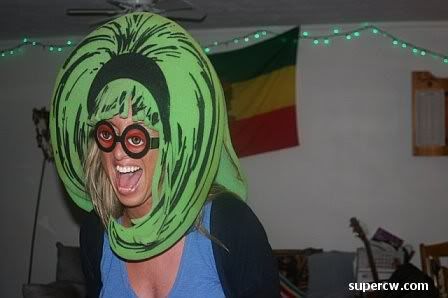 not scary. danielham.
we ripped open all the paas egg dye kits before really reading the directions and didn't quite get the funky foiled egg effect we were going for. but man it was fun.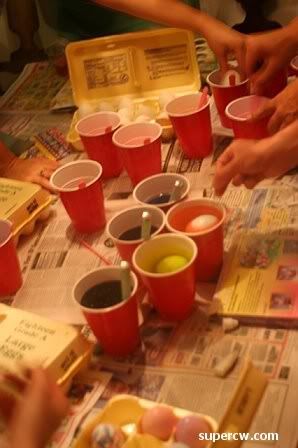 that's right, i said funky foil. it's a new one! did you see? wait, let me google paas…. YUP! take that, economy.
made it back to hilltop bar for a nigtcap with aloha stadium. all misplaced now. kinda sad. didn't get any photos tonight, canon was on it's last battery legs.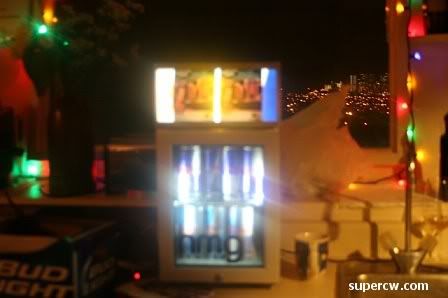 and this is probably a good stopping point anyway. silver medallion is rehearsing playing a guest dj set at Loft in like 20 minutes.
see ya there?