hi! me again. i am so loving the pool area at sheraton. even when it's bad weather and we have to go to plan b it's still perfectparadise
speaking of work. i've been working a lot and so has jed. little known fact: me and jed both started our new jobs the same month. we can celebrate or jobnniversaries together if we want….
this is pre-royal hawaiian reopening gala which means joey has been working 25 hour days. the fact that he took a break to come rum with us had me almost in tears. *love joey*
still all stoked on the ron matusalem reserve. the spirit of cuba.
perfect time to give out cigars and cuban hats then, right?
meanwhile at first friday. i was at the happy spot lurking everyone lining up to go to loft.
drinking iced coffee and eating fried rice and  getting shane a.k.a. benjamin linus's piano hand twin in LOST to follow some of the interesting twitter people.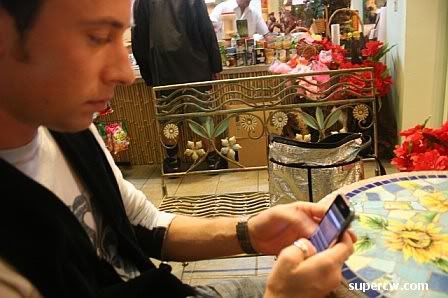 and lurking designer katrina bodnyk
oh oops. busted.
loft started looking too good. had to go in and see what was up. oh duh. hugette from disfunkshion was up there. and aw, her new assistant. stylies! her mag has gone international now, ya'll. say congrats when you see her.
i'm not gonna lie though. it was kind of chaos inside.
fashion show….
braydon look-a-likes
linus playing…
…and security tryina rearrange the club. all at the same time. huh!
oh well. it was still loft. so ya. fun. saw aaron mcmullen. yo you gotta call me up guy!
double shot of landon
for the ladies. and sake2me.
bryan wyland, getting older by the second.
and fern. remember fern! the guy who let me buy one of his pieces for all the cash in my wallet? which was like $16?!  it's ok if you don't remember. he's doing live art this friday at loft for lafa taylor tho…
and pamelaaaaaaaaahhhh;ldjfadj;akhkfkdfad (hottest woman ever)
jcut after a few
and the deadbeats. pre show.
ps: their new ink. i almost want one too. i'm that kind of fan.
first friday always brings the stylies
krista alvarez. i know right. so lovely.
ed fernandez
zak noyle
travis watanabe
jonah delacruz
party joe udell
tracy chan
brian acker
harumi ueda
ps: deadbeats. KILLING it.
god the deadbeats were so good. as usual. i really like watching them play to a whole new crowd too. everyone gets all stoked and stuff. haw i remember when i first was all stoked on them too and telling everyone about it on the radio. i was like "I DISCOVERED THEM! …ok i didn't"
meanwhile the rest of first friday wound up like this. making me wish more places would open for these people. or that these people came out to chinatown more than once a month.
it ended up kind of perfect tho. finally found nelz n his buddy. and the best korean food on the planet.
saturday was the grand reopening of the royal hawaiian hotel. oh god. i know most of you have already heard about it. but i'll tell you too cause i was there. it. was. MAGICAL.
camera was angrier than usual. no photos allowed, it was saying with it's "err 99" sneer. i was dying. and trying. here's what i got:
just ooooooo fancy
oooooo fancy fancy
turned the corner to literally ooooo fancy overload. um, hello heather graham!
got a little too excited about how crazy the fancy was. i mean, i knew it was gonna be a big deal, but REAL celebrities?! i started to sweat. and accidentally stepped on andy baldwin's date's dress. sorry boo. thanks for understanding. it's crazy fancy!
i immediately turned in to a sweaty blob of starfckr freak after this. holy woah!
aaaaaaaaaaaaaaaa
yes it rained kind of all night. but everyone got fancy pink umbrellas. and it actually made the night even MORE romantic.
i was dying. i did die. i'm dead.
romantic rainy royal hawaiian gala
i thought heather graham was the red carpet banger so i was about to start meandering through the property when i saw hayden panettiere.

possibly during the big deal "touching" incident everyone was writing about?
um, probably not. she was pretty sweet to everyone. at least from what i saw. omg. not gonna lie, i love heroes.
oh, royal hawaiian. the most magical night ever.
aureana is on her way to miss usa as i type this. i really hope she wins. she is one of my favorite people. so genuine in her nature and i know  you know what i mean. happy to be alive in the real sense. super inspirational. you go kill it for hawaii girl.
escada representing with erika kauffman. lovelies.
every corner i turned it was like more fancy
food stations all over. fancy fancy.
saw meagan from level 4 with her man. he was one of the architects in the redesign. nice work, the place is lovely man.
every corner i turned. more sexy.
the new azure restaurant. sexy sexy.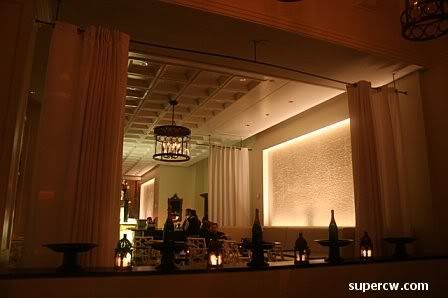 the new mai tai bar that i'm trying to get to as i type this, lol. fancysexyfun.
ice sculptures never not a good look
neither are louis vuitton luggage towers.
every where i turned, more fancy.
i couldn't get away from the fancysexy.
elliot! don't forget to send me the pic of me n becks on the red carpet. i need a new facebook avatar, hawhaw.
work friends. hi!
fancy in the rain
fancy in the foyers
fancy by the pool
woah! joey!!! omg i miss you so much. but i understand. i'm coming to see you right now actually.
after i blog more pics of this amazingly beautiful restaurant.
oh what! you got RYAN!!! nice. i am sad about e&o but glad you got adam from the adam & eve bar staff.
lurked chris botti for a while. couldn't move a muscle at this point. he was amazing.
and her. omg her. i'm sorry, but who was she again? i was so dazzled by her that i forgot to ask. everyone was literally stunned into a coma at the sounds coming from this girl.
that look on her face? um ya, that's probably the look all of us had on our faces too. she was so amazing. it was the most beautiful duet i've heard since i can't remember when. my heart was racing and every muscle was clenched in delight. i didn't even need a date tonight.
i did need some tattinger tho. good thing i was here…
ps: the cabanas
just damn
work friends. hi!
more work friends. hi hi hi!
i made a very bad shoe decision. i wish these were wedges so bad. heels in grass is nagl.
the rain did nothing. if anything, it made the evening even more romantic and magical. the tents and umbrellas were kinda killing it.
everywhere i went i was discovering something even more awesome.
and then the entire place exploded
kidding, kidding. but ya, these weren't no friday night waikiki fireworks. someone went to a lot of trouble to make tonight the most memorable friggin night ever.
it worked.
watched the fireworks with non-date lincoln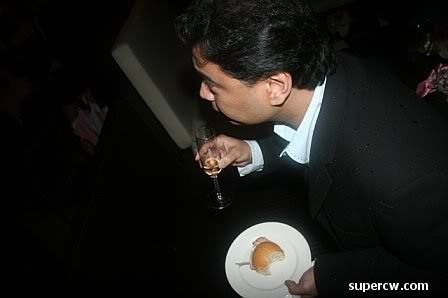 love you lincoln!
saw these dudes on my way out. hi!
with dudes like that you know eric chandler is close. the godfather of beautiful people right here.
i promised i would get a pic of my dress. touch of pink. this is really chessy, i know. sorry. the first/last time i ever wear lipstick/false eyelashes/heels / take a bathroom mirror pic for a while. so you know. gotta capture the moment.
by the way, this is NOT the bathroom at the ryoal, haha! it's the sheraton garage.
that's all for tonight. got an epic friday night coming soon tho. being sick kinda wiped me out for a while. back soon tho. xoxoxo.