man i love martini madness at bar 35. really. no really. i think i mentioned that it's me on the commercial freaking out about martini madness? i wasn't even acting you guys. it makes me *that* nutso. danielphonestance here is a bit under appreciative of the whole $3 boat size glass thing. little notes in that little world of mobi usually get most of his attention.



that's ok though, because it's really just the pre-funk to lurk the indies next door at thirtyninehotel. kaleidoscope is officially back you guys, and it's actually nestling in quite nicely at good ol 39… there's just enough room so you never walk in and are like "woah. it's dead. i'm out", you can totally smoke up there on the lanai, the sound system is just amazing, and the sidewalk spill out is in my fave mesh-area of the crackheads/young professionals/rockers/scensters/skaters/urbanites. like a love soup of cultures.
what's wrong lando, you feeling ok? aw, juasssskiddin pear. trifecta status again with this one. we're not sick of him yet. he brings the chax.
and daniel's teaching him how to be a smooth love criminal. it's working, we think. ladies? we need to take a poll.
even if it's not packed it's perfect here.
the staff is just marvelous, but you should already know this by now
dolls til daylight still doing their thing. i've liked them since before. cuteys.
there was dancing. and man the sound was good.
the looks were killer too. not gonna lie, it was mainly coming from my crew.
yup. in fact, they were killing it.
ross jackson too
and duh, ryan miyashiro a.k.a. the man that's impossible not to love
trifecta was actually a … quadfecta? we got BOOGZ!
rad shirt daniel. really. no really. hahah i have like seventeen photos in this batch of you pointing at it. and i love you for that. those of you that have been asking, yes you can get one. i have a link from organik for you to do just that. uh. in a sec tho. thanks!
what's the matter landon? you feeling ok? juaaaaaaaaaaskiddinnnnnahhhh!
boogz is iphone status forever infinity
quadfecta
scarf arm jig. we were in to it.
good taste
still going. they didn't stop, actually. the place totally cleared out save for like 5 people and quadfecta.
now your turn, ahhhhh ah ah ah ahhh!
i think the motion version of their antics turned out way better than my photos. thank god for boogz.
ps: we weren't, like the only ones there. justin is back in town from all that cold ish in colorado. what's up man! writing music or what! you better be….
anton what's up? you feeling ok? nah nah nah! hey, btw who's seen his music vid? so cute this one. i can't decide what i love more – the shinygold face makeup or gold booties.
woah. deja vu. but see what i mean about this spot! how's homey on the right!
hahah daniel was reenacting the blackout night for anton.  that really held a special place in his heart you know. makeouts rule. period.
thank god for anton and v lounge staying open past 2, cause quadfecta wasn't gonna stopt. it's tuesday man.
quadfecta picked up a few extra. quadfecta + anton + sora = sixfecta?
ps: landon? you feeling ok? BWAAAAA kidding kidding!!!!! come on. it's still funny. come on. aw. awwwww*snugglesnugglesnuggle*
oh what! clicked up with aloha stadium heading i don't even know where on our way in. guys, what's better than v lounge at this hour anyway… besidea, ah, your house.
i mean, we got lando the cuteyface…
…we got daniel gray in a grey cameraface organik….
blane was rocking out with us tonight. yo did you SEE our coin game man? holy what the omg…
i mean, ok, yeah… we had a bit of a delayed start. (focusing your attention to the floor with all the coins on it)
but MANOHMAN! there was like a 6 turn volley where nobody was missing. like, at all.
KILLED it.
party chris. whatchoo doin at 3am on a tuesday friend!
trifecta quadfecta. fuckin thanks for ruining my wednesday. i love you all.
and if you haven't seen the video by now of this poor man being molested tonight i suggest you waste 40 seconds of your life right now. the best part is the end. "told you i was gonna do it"
new year's got all crazy before it even started…
can i tell you now though how much i love rolling with boogz.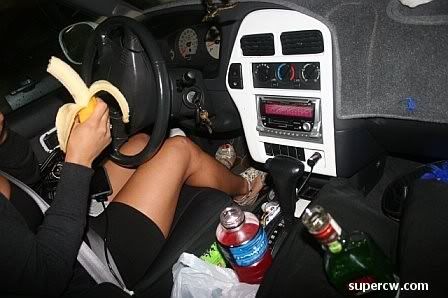 started off sexy enough. korbel at bonsai.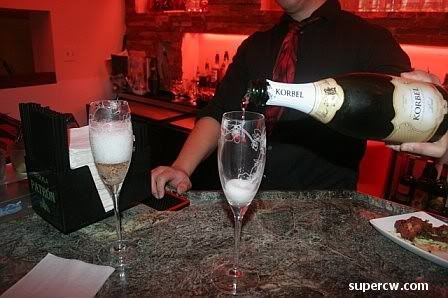 i was in a full nye accidental twin situation with kim. i'm pretty sure that gives me 2 or 3 points.
obviously you can't beat her accessorizing skills, like ever.
metromix was already throwing down when we got there. i LOVE their bar toys man!
daniel set a table up for us at loft so we couldn't not go. nice work. and on the stage too. woah…
we got a lot of rad visits tho. wigged out grady.
kung fu anne. grey goose.
dj jami
yay! happy new year!
wooo….
love this face/girl
ps: we need more holidays with hats, you guys. i'm thinking hats = automatic fun
the best stuff on earth right there. can i get a witness? ps:  i love being able to say stuff like this about stuff we work with. that's a cognac based ginger liqueur and it's like magic. tastes amazing with anything. ANYTHING. ask for it.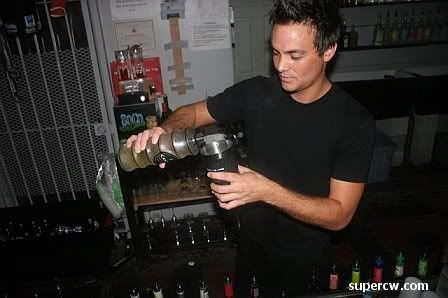 oh, and jami is gonna totally hate me in three….two….
…one
sorry, friend. HAT!
visit from leathertwins
visit from thaititan
visit from ansje and whyley our new loft bffs
visit from landonface. ps: god DAMN kid. you're killing me with that face.
visit from justin credible nicholsen. been seeing him around more. liking this!
oh word. it's 2009. aloha tower was blowing up.
we were too lazy to walk from hotel st
meanwhile outside loft. it's either one…
…or the other
checked in on next door's ready > set > go
loved the look in there tonight
jake you still here? no? damn. hurry up and make your first million so we can get you back for a while.
stuck around to see anton's show
him and kea ho made a thing with braxton. aw man, we love you guys.
don't worry, reilly got it all on tape.
i got some of it here
i love alygator but am sad whenever i hear it's anton + alygator and then she just sings the hook for that one track that we all already know. esp  when i know she's been making new music. such a tease you guys.
but god, like anyone can hate it. i know i was dancing my face off.
god, i remember the first time i ever saw anton at the wave. it was his 21st birthday. maka was only like 18 and didn't drink, chad had hair, and sean reilly was in his prime. man. now look at us!
they had wicked video of anton going tonight from what i thought was sean's live footage. i think it was another video or something. it was tripping me out tho. nice work joe.
eventually everyone just got on stage and danced. a la girl talk. only better. only anton.
making moves to thirtynine. this was a regular dude, by the way. just chilling out outside next door. nobody even really noticed cause it was chinatown.  i think it was farley's homeboy, actually.
buba was looking stunning. i saw at least seven guys tryina stand close
sonny what! oh yeah, thirtynine's nye party was wig out. wig out! love it. almost as fun as hats. wait, maybe better.
oh god, hat AND wig! mark chittom wins.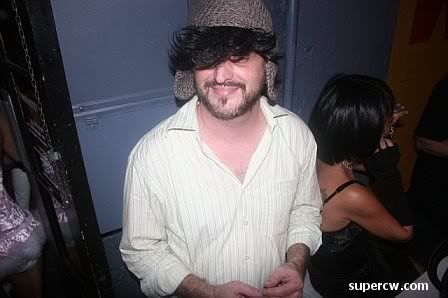 i think around now was when the night went from nice to kinda weird…
…but goodweird
oh. my. GOD. it was like i walked up to the thickest, most music infested sweat box of dance that the look and feel and sound was almost deafening.
i kinda couldn't take it at first. crawled up to the dj booth to try to see what was going on in there
dj harvey was what was going on in there. duh. there just aren't enough words to describe the level of amazing this dude is on. i don't think i'll even try. cause we all know i have kind of a limited vocabulary.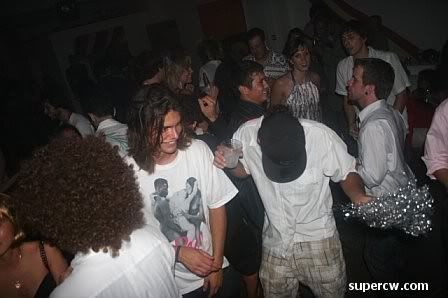 hat! wig! FUN!
harvey is kinda known for going for days at a time. i made a pact with myself to see his entire set. for the first time ever. i never outlast him usually.
the night turned into the day but i was determined
kinda helped a WHOLE lot to be chillin with yohei a.k.a. dj nudyman from london. i think the people who come from like international places just to see harvey is one of my favorite things about harvey, actually.
harvey, by the way, was pretty much the last man standing. i stayed tho. til the very end. finally know how he ends his set. it's with a "awright you lot, i'm officially knackered. peace."
slept the rest of new years day til i got an emergency interception from boogz. oh ya, i didn't have a working phone or car keys this entire time. was kinda having really weird luck in 09. nicole's friend-esp was so strong that she knew i was just sitting at home staring at the wall wondering what to do with myself. PICKUP!
we tried to get azteca. it was a fail.
there's some mexican place over by kapahulu safeway that did the trick though. oh man they have good mahi tacos.
skip to first friday. oh wait. that was just the next day. damn. chinatown livin. that's kahunahana with torry tukuafu. legend status.
the mayor of lbc was in town. we had to have a drink about it. TUAN DIGGGGGGGGZ!
HAHAHHA! he has an iphone with no internet. so, it's basically a phone with a really good camera.
did some art walkin
angry woes!
why does everyone look so GOOD in my dinosaur hoodie! last night i was having major heart throb over harumi in this at jazz minds. and look at travis here. dreamboat or WHAT!
stopped in on loft. said hi to the little bar robot that's really good at math.
and my loft bff ansje. partaking in the sparkling sake2me
in fact, a lot of us were
sean payne. google him. sake2me should pay you for this.
tim jackson.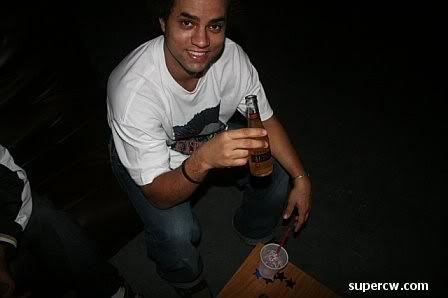 ooooo there's still some kenwood yulupa brut left. gimme!
tuan diggls all up in the sake
shane rodriguez. sake.
next door time. boogz time.
haw. that's dave hoang's reply to when tuan told him i said hi. you can't really see it but i was pretty hyped.
as usual, boogz to the rescue.
meanwhile. eskae was getting everyone all hype before the blue scholars show.
we bumped into this guy at the bar. guess where he's from. guess! long beach fools!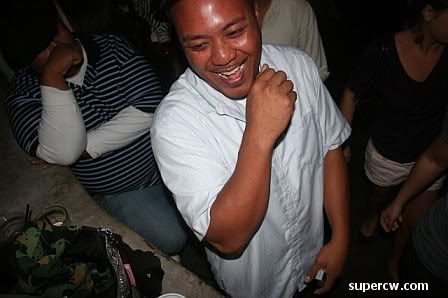 and duh, his roommate knows tuan. small friggin world. but not really. when you're mayor.
yup. that's bansky.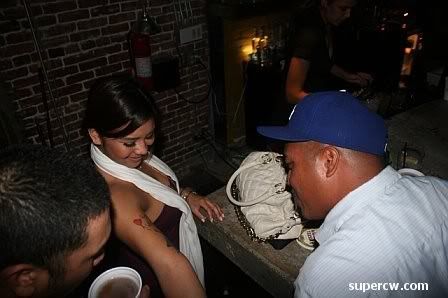 oh SHIT pacific median and friends were holding it downnnnn before the show. i never lurked a freestyle circle thing like ever in my life. *fanning out*
hi!
dyson peeked out from mililani. mayor be makin things HAPPEN.
hip hop showwwwww
and it was nothing short of spectacular
know juander is about to drop a cd i hear. kinda hyped.
no phone situation had me buggin at first. after a while i was getting used to it. then i started to love it. besides, i was copping everyone else's phones to pop off twits so it was alllll good.
and DAYUM pacific median was killing it
OH THANK GOD! now i can chill on tryina get the artists. aaron in honolulu is so mandatory you guys. his shots from tonight were WOAH. the portraits, the action shots, the faces. man, i finally got to see what dj bumblebee looks like up close. hot.
my numba one right there!
aubry. bAmp.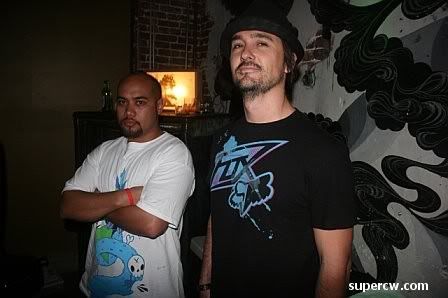 matty. baMp. philip. bamP. you guys should make up something for the missing b. or call it famp.
corey was lurking doing his corey stuff
jump offs and mililani were lurking doing their good looks stuff
long beach was cruising lurking their lurking
creed came on and got us even more hype
aw dyson ramones. google HIM! stylish looks right here. it's good to see you in town man.
i kinda got craze starting now…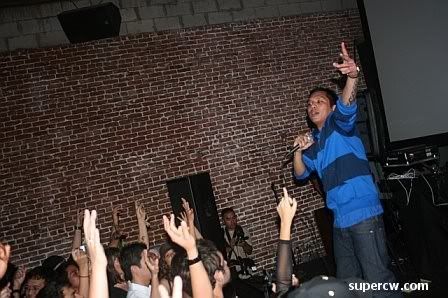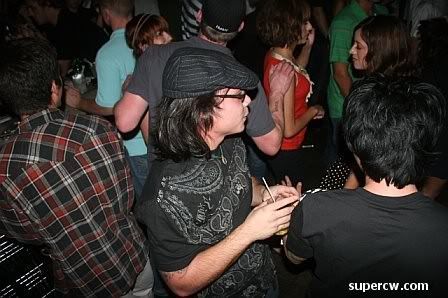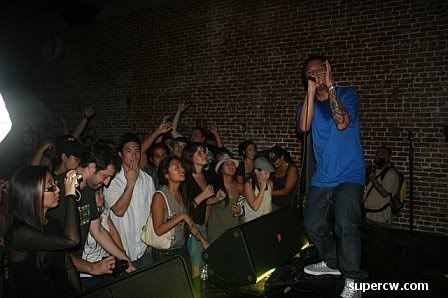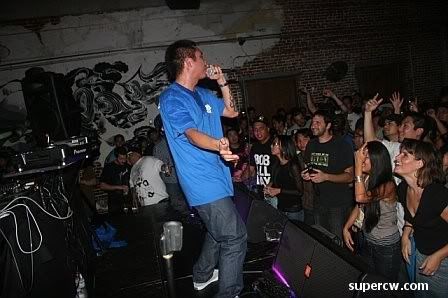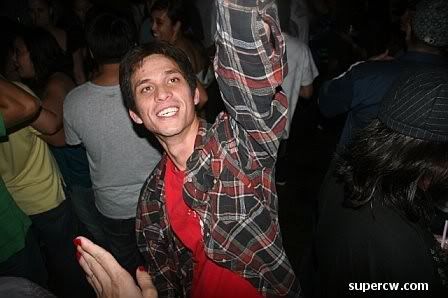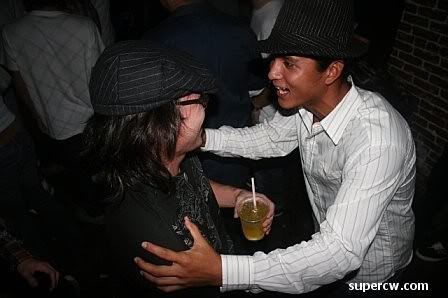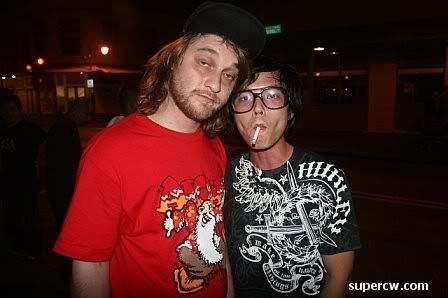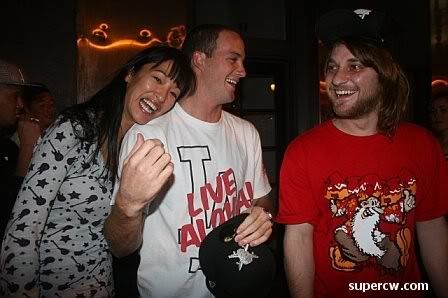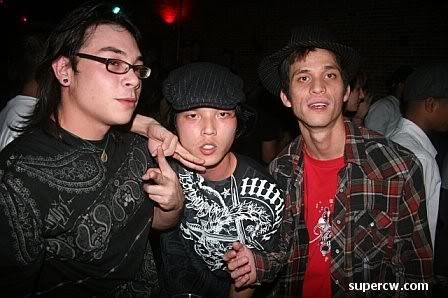 corey and tchan. website vs website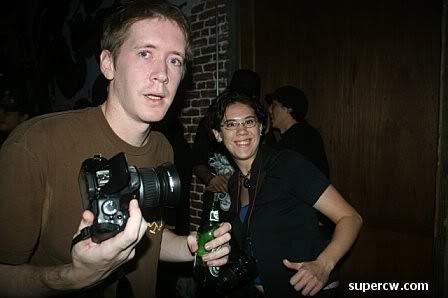 landon and vdubs. cuteyface vs cuteface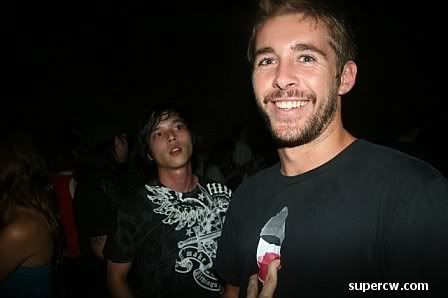 aaron and john. artist vs artist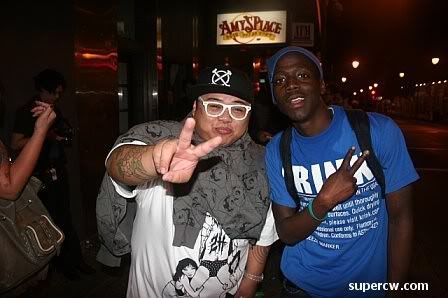 anton and kea ho and brett. just, that's it.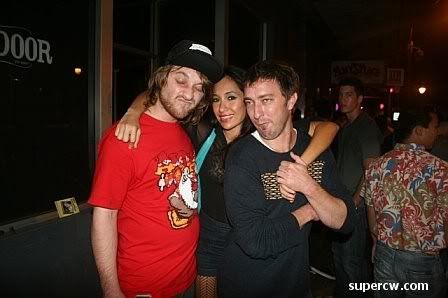 i'm done. i'm DONE!
wait. no i'm not. mstrkrft. SHIT! ok ok ok. i got those. more soon. i know you sick of scrolling. and i gotta get some rest. tomorrow is gonna be nuts work status until march. wait, until august. see ya in august. or at the deadbeats show saturday at bar 35 =)
love you. happy 2009.